Bringing a new life into the world is one of the most physically exhausting experience a female can go through, and when it's all over, a care package is a beautiful way to celebrate a new mom.
The tough part is usually deciding on what exactly she'd love to receive in her Care Package and what items should be left out.
A smart way to go about this is by first purchasing items that can easily be classified as her needs and wants. What's her favorite snack when she's stuck on bed rest? What items would help her feel less bored? What kind of clothing are most comfortable?
If you're still short of ideas, here is our list of 200+ New Mom Care Package Ideas to choose from!
How to Make a Care Package for a New Mom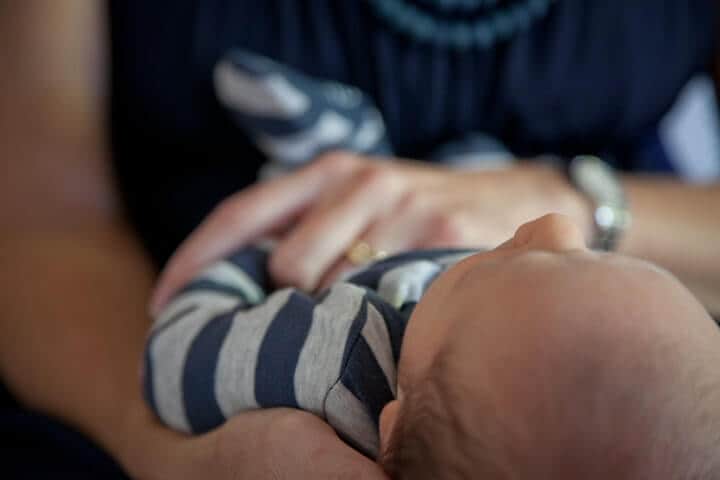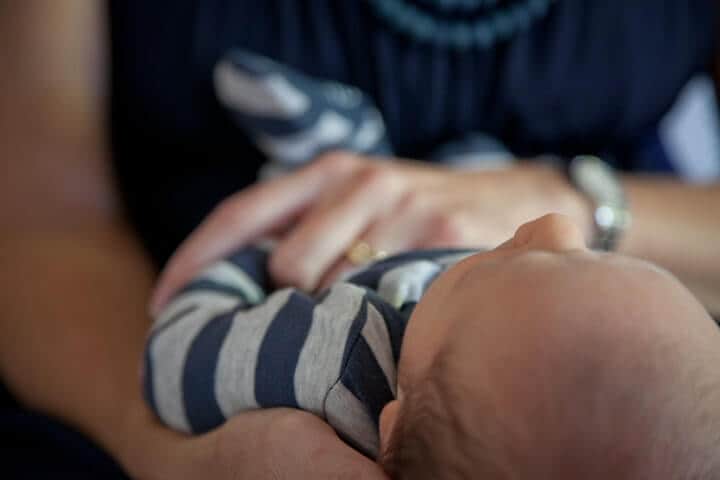 Set a budget highlighting how much you plan on spending on your care package items, packaging, and shipping of your package.
Consider what items are healthy and what items should be avoided.
Keep your edibles away from any substance that could contaminate it (perfumes, creams, oils) and give it an unpleasant taste and smell.
To give your care box an attractive look, you can choose to decorate your box with colorful tissues, ribbons, and markers. Also, remember to tape your box securely before dropping it off.
For a care package for a new mom who resides in your country, you can have the package delivered to her directly or sent through a delivery service.
A Care Package box can be purchased from your post office or an online shipping company.
Apart from shipping regulations, if you're sending your box overseas, details such as the shipping date would be communicated to you.
You might be required to fill a customs form and information like your address, the receiver's address and a list of the care box's content would be requested.
Essentials for New Mom Care Package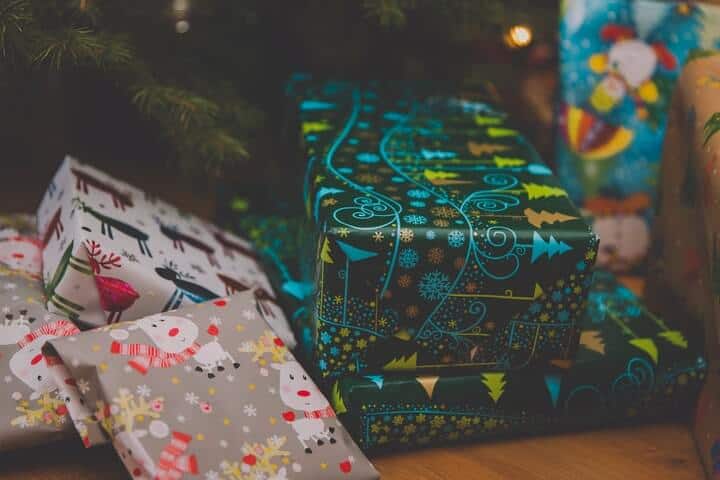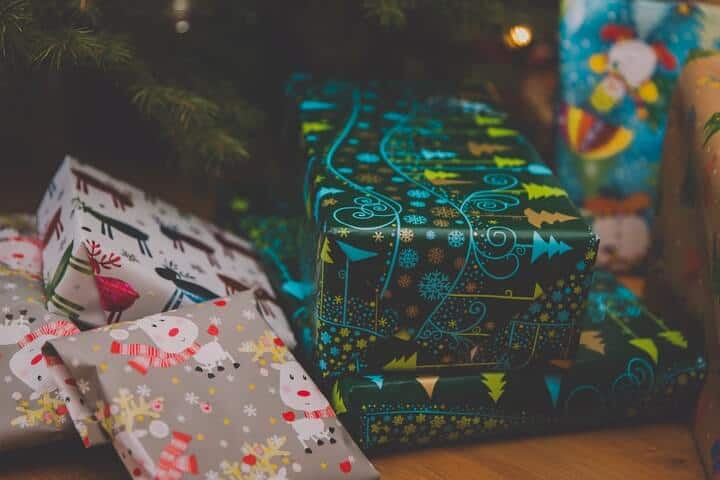 Wondering what exactly you shouldn't forget to include in your care package to one of the newest mothers on planet earth? Trying to figure out what she would need on a daily basis at this time? Here are some thoughtful ideas:
Neck Massager

Bestseller No. 1

Shiatsu Neck and Back Massager with Soothing Heat, Nekteck Electric Deep Tissue 3D Kneading Massage Pillow for Shoulder, Leg, Body Muscle Pain Relief, Home, Office, and Car Use

8 Deep-Shiatsu Kneading Massage Nodes. Our neck massager help you better with alleviate muscle soreness, ease neck stiffness, eliminate constant fatigue, and relax yourself after a long day work
Easy and Safe to Use. Built-in infrared advanced soothing heat function, the massager will improve your blood circulation, and it is settled within 15 minutes overheating auto-shut off protection. (Can be turned off manually)
Adjustable Intensity. This shoulder massager has 3 speed strength level, so you can get the best pressure to relieve muscle pains and the long handle straps can be used to adjust the massage position and strength as well
Durable and Comfortable Matreial. Made of high-quality PU leather and breathable mesh fabric, Nekteck back massager is easy to use and clean. (The zipper is reversed design)
Great Gift Choice for who you loved. Perfect for home, office, car and travel use, it has a AC adapter and a Car adapter (all are UL listed);1 year warranty and life-time support from Nekteck, just get this massager to your friends and families

Cabbage leaves for sore nipples
Baby wipes

Sale

Bestseller No. 1

Baby Wipes, Unscented, Huggies Simply Clean Fragrance-Free Baby Diaper Wipes, 11 Flip Lid Packs (704 Wipes Total)

11 flip lid packs of 64 unscented baby wipes (704 wipes total); Family Wipes – Great for hands, faces, bottoms & everyday surfaces with a gentle & reliable clean for the whole family
Grab & Go – Cleans messes here, there, and everywhere; take these unscented baby diaper wipes wherever you take messes
No Harsh Ingredients – Free of lotions, fragrances, parabens, alcohol & dyes, and elemental chlorine; does not contain MIT or phenoxyethanol. Safe for Sensitive Skin – Made with 99% triple-filtered water, these versatile wipes are gentle on your child's sensitive skin
pH Balanced – Hypoallergenic, dermatologically tested & pH balanced to help maintain healthy skin
Simply Clean Wipes are available in fragrance-free and fresh scent varieties; Plant-based wipes since 1990; packaging may vary from image shown

Pack of underwear

Bestseller No. 1

BIG ELEPHANT Unisex-Baby Toddler Potty 6 Pack Cotton Pee Training Pants Underwear, 12-24 Months

【Soft & Comfy】 Extremely soft 100% cotton with an absorbent interlining, BIG ELEPHANT potty training underwear giving baby the most comfortable and softest touch.
【Elastic Waistband】Covered elastic waistband for increased comfort and ease of pulling up and down. These training pants work great for your kiddos transitioning from diapers to regular undies.
【Absorbent 】 With 6 layers, these potty trained pants are far more absorbent than regular underwear. They worked amazing for holding a small amount of urine or BM. Please washed a couple times first to increase the absorbency.
【Fun Pattern】 Cute attractive design for kids, several styles for you to choose, all look great on boys and girls. Your sweeties will start potty learning process happily. Size for kids from 12-24 months, 2-3 Years, 3-4 Years, 4-5 Years, 5-6 Years.
【Durable】 Machine washable and reusable underpants for potty training. Hand wash is highly recommended. Notes: They are not a diaper replacement.They are just a training aid, they will not completely stop an accident but do alert the child that they are wet. If you expect these to absorb 100%, please stick with diapers.

A "Shh Baby is Asleep, Mommy is Resting" Door hanger

Door Signs, Quiet Please Baby Sleeping - 5 x 10 inch Hanging, Wall Art, Decorative Wood Sign Home Decor

- This wall hanging decorative wood sign is sure to brighten your day.
- Made in the USA, this sign measures 5 inch x 10 inch sign is sure to be noticed by family and guests.
- Crafted from quality materials, this sign is made from solid MDF wood fiberboard. The thickness measures 1/4 inch and twine that is securely stapled to the back, ensuring durability and lasting hold.
- Although these signs are better for indoor use, they can be used outdoors as long as they are not exposed to moisture.
- This sign is a great accent to any space. Makes a perfect gift for family and friends.

Nipple butter

Sale

Bestseller No. 1

Organic Bath soak

Bestseller No. 1

Herbivore Botanicals Coconut Milk Bath Soak – Softens Skin, Lightly Scented with Vanilla. Completely Natural and Vegan (8 oz)

Herbivore Botanicals Coconut Milk Bath Soak. Look no further for the ultimate skin softening and hydrating bath. Deeply soothing organic coconut milk is the basis of this luxurious bath soak.
Lightly Scented and Fully Relaxing. The bath soak has a light tropical scent and will leave skin feeling moisturized and silky-soft. It's suitable for all skin and helps target dryness and dullness.
How to Use. Add desired amount to the bathtub under running water and disperse with your fingers. It's best to add right before or when you are in the bath. Always keep water out of the jar.
Truly Natural, Vegan and Cruelty-Free Ingredients. Coconut milk powder is hydrating and soothing to the skin. Coconut pulp CO2 is an all-natural hydrating extract that provides an incredible natural aroma.
We Believe in the Power of Nature. At Herbivore, we bring you products that are safe, natural and highly effective. We package sustainably and ensure all our formulations are free from gluten, parabens, sulfates, synthetics and more.

Hot and Cold Gel Pack

Bestseller No. 1

Roscoe Gel Ice Pack and Ice Packs for Injuries Reusable, Ice Pack for Back, Shoulder, Knee, 5 x 10 Inches

REUSABLE ICE PACK - An ice pack for injuries that is made of durable, soft touch material. Our hot and cold packs for therapy are gentle on the skin and are also microwavable heating pads. A perfect ice pack for back pain, knee pain, and shoulder pain
MICROWAVE HEATING PAD – Applying heat from a heat pack causes increased blood flow to the injury area of pain. Hot packs for pain aid in the healing process by increasing oxygen to the body tissue and aid in the ability to stretch out pained muscles
MULTI-USE PACKS. Our cold packs for injuries can be used as a knee ice pack, ice pack for shoulder, back pain, neck pain, or can be reused for injuries where swelling occurs. Substitutes as an ice bag for freezer storage or as a microwaveable heat pack
FLEXIBLE HOT COLD PACK. Stays flexible to mold firmly to injuries, knee, back, ankle, shoulder etc. for targeted hot or cold compress and therapeutic relief from strains, sprains, or pains. Comes in small, medium, and large ice pack sizes
CRYOTHERAPY – It is recommended to use ice packs for injuries such as bruising, muscle spasms and swelling from acute sprains / strains. A cold gel ice pack can be applied a few times a day for several days after an injury or until it feels better

Nursing pads

Bestseller No. 1

Lansinoh Stay Dry Disposable Nursing Pads for Breastfeeding, 200 Count

Updated Pad- Our new breastfeeding pads have increased absorbency for maximum protection
Dermatologist Tested- These nipple pads for breastfeeding are designed to be super soft on mom's sensitive skin
Waterproof Lining- Experience leak proof confidence with Lansinoh nursing pads
New InvisiLock Core- Each breast pad captures and disperses moisture away from the skin
Individually Wrapped- For optimal hygine and convenience, now made with 25% less material. Note: Pads should be changed often to maintain skin health; a general guideline would be after each feeding

Maternity gowns

Bestseller No. 1

Frida Mom Delivery and Nursing Gown | Easy-Snap, Tagless, Skin-to-Skin Access for Nursing and Full Coverage in The Back

FULL-BACK CLOSURE: Full-length rear snaps for discrete coverage on the move and easy access for epidural or fetal monitor.
FOLD-DOWN FRONT PANELS: Snaps to waist for immediate skin-to-skin contact and postpartum nursing access
SUPER-SOFT, STRETCHY JERSEY MATERIAL: Feels and looks better than any starchy floral print hospital gown, plus has pockets. Made of 100% viscose.
ONE SIZE FITS XS - XL (Waist 36" - 48" and Bust 36" - 50")
NEW FRIDA MOM, CREATED BY FRIDABABY, the makers of NoseFrida, Fridet the MomWasher, and the best selling baby care kits

Hand Sanitizer Lotion

Bestseller No. 1

Vaseline Hand Sanitizer Lotion Hydrating Skincare 2-in-1 Moisturizer and Kills Germs 5.1 oz 4 Count

HEALING SKINCARE: Vaseline 2-in-1 Hand Lotion is the non-greasy daily moisturizer that hydrates dry skin while killing germs
MOISTURIZE AFTER HAND WASHING: Lock in a layer of moisture after regular handwashing, which is important for health and hygiene, but can irritate and dry skin out
HAND SANITIZER: Our sanitizing formulation is combined with over 150 years of Vaseline skin care knowledge to kill germs and hydrate dry and cracked skin
2 IN 1 MOISTURIZER: Vaseline's 2 in 1 Hand Lotion skincare goes on easy with a non-greasy formula to hydrate and protect cracked skin wherever and whenever it's needed
GUARANTEED PURE: Made with triple-purified microdroplets of petroleum jelly to instantly soothe and relieve dry skin by locking in moisture

Nursing scarf

Sale

Bestseller No. 1

Shower gel

Sale

Bestseller No. 1

Bath beads
Organic Aromatherapy candles

Sale

Bestseller No. 1

Scented Candles Gift Set for Women, Aromatherapy Candle Set 3 Pack, Jar Soy Wax Aromatherapy Candle with Stress Relief, Christmas Candle Gift for Women/Men by TRINIDa

💝【Different Scent】 Our popular candle gift set carefully selected scented candles, combined with organic soy wax and luxurious essential oils: No.1 Cedar&English Pear Detox. No.2 Orange&Vanilla Positive energy. No.3 Lavender&Lemon Bedtime
💝【Long Strong Fragrance Aroma】 3*3.5 oz jar soy wax candles It can burn out perfectly, each can burning time is 25 - 30 hours no black smoke, suitable for indoor use which continuously exudes a pleasant aroma, effectively remove indoor odor and good bedtime
💝【Preferred Gift Sets】 Every scented candles set we make is carefully designed and create, Light this pure cotton wick candle and observe a gradual smile leaving in your face. Very suitable as a perfect gift for Christmas, Birthdays, Mother's Day, Father's Day
💝【Recyclable Jar Design】 TRINIDa aromatherapy candle set has unique packaging and label with a amber glass jar instead of ordinary aluminum material. After your candle has been completely used, these beautiful amber jars can be repurposed as a decorative storage container
💝【Perfect After-Sales Service】 If you have any issues in the process of using jar soy wax candles, kindly contact us by email directly. Hassle Free Replacement or Full Refund without Return! Go and try our aromatherapy candles!

BPA-free bottle water

Bestseller No. 1

Fuzzy socks

Bestseller No. 1

Fuzzy Warm Slipper Socks Women Super Soft Microfiber Cozy Sleeping Socks, 7 pairs, One Size

Premium Material - Super soft microfiber socks made of Polyester and spandex, providing maximum coziness for your feet and keeping you warm,comfy to wear all days.
Lovely Design Socks - Multiple stylish socks for you to choose. Super toasty and light textures, adorable patterns. Come with 5 or 3 pairs winter sleeping socks.
High Quality - Very soft and plush socks. By using fine needle to dense the stitches while the sewing, it is durable and perfectly warm.
Functional Slipper Socks - Women crew fuzzy socks are soft enough as sleeping socks as well as a great choice for slippers socks. You can also go out wearing it in heavy boots in the freezing winter.
Best Gift Choice - Perfect for holiday gifts say Thanksgiving, Christmas, New Year, birthday for your partners, girlfriend or your daughters.

Comfortable nursing bras

Sale

Bestseller No. 1

Moisturiser with SPF

Sale

Bestseller No. 1

Warm nightrobe

Sale

Bestseller No. 1

Organic Lip balm

Sale

Bestseller No. 1

USDA Organic Lip Balm 6-Pack Stocking Stuffer by Earth's Daughter - Fruit Flavors, Beeswax, Coconut Oil, Vitamin E - Best Lip Repair Chapstick for Dry Cracked Lips.

6 DELICIOUS FLAVORS OF USDA CERTIFIED ORGANIC LIP BALM. Soothe your lips with our fruit lip balm. Vanilla Bean, Creamy Coconut, Eucalyptus Mint, Bing Cherry, Citrus Blast and Strawberry Breeze flavored Organic Lip Balms. Safe for the whole family.
100% PURE USDA ORGANIC LIP BALM: Organic Sunflower Oil, Organic Beeswax, Organic Coconut Oil, Organic Cherry, Vanilla, Coconut, and Strawberry Flavors, Organic Essential Oils of Eucalyptus, Peppermint, Orange, Lemon, and Lime, Vitamin E, Organic Rosemary Extract, Organic Calendula Extract. Lip Plumper
THE USDA ORGANIC SEAL guarantees that the ingredients in this product are non-GMO and no herbicides or pesticides were used during the growth of the raw materials. This also guarantees that the products were produced in a USDA Organic Certified facility, following strict criteria for everything from cleanliness to Quality Assurance and more.
NON-GMO, GLUTEN FREE, Eco Friendly B-Corporation certified manufacturing, NO chemicals, NO fillers and No soy, NO petroleum or petroleum derivatives,! 100% USDA Certified Organic Lip Moisturizer. Nourishing Beeswax organic lip balm Perfect for Kids, Toddlers, Chapped Lips, Dry Lips, Cracked Lips, Lipstick base, Gift Sets. Best Organic Lip Care for all ages!
EARTH FRIENDLY PACKAGING: Our CRUELTY FREE products are never tested on animals and our packaging is completely recyclable. Our lip balm is manufactured in the USA in a certified B-Corporation facility certified for environmental and social performance.

Natural Non-scented Deodorant

Bestseller No. 1

Organic Breast pads

Sale

Bestseller No. 1

Organic Bamboo Nursing Breast Pads - 14 Washable Pads + Wash Bag - Breastfeeding Nipple Pad for Maternity - Reusable Breast Pads for Breastfeeding (Pastel Touch, Large 4.8")

14 Pack + Laundry Bag + Gift Bag - Enough to last you for a week. To wash, simply put it in the laundry bag. No more worries about losing a piece!
Super Absorbent - Total of 4 layers. 3 layers of ultra-absorbent bamboo backed with a waterproof layer to prevent leakages! For super heavy flow, please bring an extra set of nursing pads to change after 5-6 hours.
Organic Bamboo - Safe for babies to latch on after use. Organic Bamboo is the softest and most absorbent fabric that we have to offer, giving the best comfort for your sore nipples all day long!
Contoured Cone Design - Shaped perfectly for your nipples without awkward bulging of the pads. Comes in different sizes to fit different breast sizes. Medium 3.9" fits A to C cup, Large 4.8" fits B to D cup, X-Large 5.5" fits D cup and above.
Best Gift For Mommies - Gift the most useful and thoughtful gift to new mommies. Comes with a beautiful organza gift bag.

Baby Proof Phone Case

Bestseller No. 1

Fisher-Price Laugh & Learn Case for iPhone & iPod Touch Devices

Fisher-Price Laugh & Learn Apptivity Case lets babies enjoy their very own apps while protecting mom or dad's iPhone or iTouch
Durable case has easy-grasp handles sized just right for baby to hold and protects your device from baby's dribbles & drool
Download free Fisher-Price Laugh and Learn learning apps from iTunes
Compatible with: iPhone, iPhone 3G, iPhone 3GS, iPhone 4, iPod touch 2nd, 3rd & 4th generation Apple devices
Color May Vary

Inflatable neck pillow

Bestseller No. 1

UROPHYLLA Inflatable Travel Pillow, Soft Velvet Inflatable Travel Neck Pillow for Airplanes, Train, Car, Home and Office with Packsack & Comfortable Velvet - Blue

🚩Before use, you can read the instructions for the inflator valve to help you quickly experience the product.
★【Comfort & High-Quality 】This travel inflatable neck pillow made of PVC material liner and a comfortable soft velvet fabric that is non-irritating and odor, It is really a necessity for your journey sleeping. Anti-sweat cover can be removed easily for cleaning so that maintain a refreshing sleep quality every time you fly.
★【Special Neck Hump Design】Different from memory foam neck pillows with insufficient support, inflatable pillows are more flexible. You can adjust this pillow to firm, medium, or soft, the ergonomic design will prevent neck tilts and reduce the pain from your neck and head.
★【Ultra Small Space】Are you tired of the memory foam is too cumbersome to take in a backpack? We can, our neck pillow packs down to a little larger than a soda can, fit in your briefcase, or hang it from your bag. You will no longer be one of those people with the big-neck banana walking around with their luggage, just what you needed for a long flight and backpack trip.
★【100% Satisfaction Guarantee】We proudly stand behind all of our products 100%, which is why we offer an 18-month after-service on this product. If for any reason you are not satisfied, please contact us, our pillow more expert will reply in 24 hours.

Dry shampoo

Sale

Bestseller No. 1

OGX Refresh Revitalize Extra Strength Dry Shampoo, Argan Oil of Morocco, 5 Ounce

FRESHEN TRESSES: This dry shampoo, infused with argan oil from Morocco & silk proteins, absorbs oils. Revitalize or add texture to your style. Keeps hair feeling fresh between washes
RENEW & REVITALIZE: No need to stress about limp locks or bedhead. Hair is transformed with a light & luxurious texture for revitalized style & silky-soft perfection. Great for second-day style.
BEAUTY PURE & SIMPLE: OGX products are inspired by nature. We don't try to make hair look "perfect" because we'd rather make hair look fuller, smoother, curlier, or bouncier & smell irresistible.
WHAT HAIR WANTS: Whether you need quenching moisture for curly hair, protection for color treated hair, blowout cream or matte pomade, OGX hair care products are designed to bring out your best.
REAL QUALITY, REAL BEAUTY: Unattainable looks don't inspire us but originality does. OGX hair & skin care product collections are here to help you look your best. We're beauty, pure & simple.

Sleep mask

Sale

Bestseller No. 1

MZOO Sleep Eye Mask for Men Women, 3D Contoured Cup Sleeping Mask & Blindfold, Concave Molded Night Sleep Mask, Block Out Light, Soft Comfort Eye Shade Cover for Travel Yoga Nap, Black

No pressure on eyes, eye space is wider and deeper than other flat eye mask (Silk eye mask will oppress eyes)
Unique heat-bonded technology instead of glue, sturdy and durable, no easy to fall apart.
Top quality fiber fabric never stain bed sheets or pillows. Memory foam makes you feel comfortable.
Fit all size head circumference, fully adjustable buckle strap, easy to adjust and not catch hair.
Effectively blocking lights and allows your eyes freely blinking. Ideal for meditation, Yoga, travel, napping, insomnia.

Work Pump Repeat Book on Breastfeeding

Bestseller No. 1

Cotton swabs

Sale

Bestseller No. 1

Burp Cloths

Sale

Bestseller No. 1

Muslin Burp Cloths for Baby 100% Cotton Large 20''X10'' 6 Layers Thicken Super Soft and Absorbent by CottCare(6 Pack,White)

【100% Muslin Cotton】
【Denser and Thicker】,Advanced manufacturing technology enables our muslin burp to be denser,thicker,and more absorbent than normal.It can instantly absorb liquid without soaking mom' cloth or shoulder.
【Super Soft】, Pure natural cotton is the best choice for the baby.It makes the burp cloths extremely soft and skin-friendly,just like touching the clouds.
【Pre-washing】Pre-washing makes our muslin burp cloth not only soft and fluffy, which greatly reduces the shrinkage after washing, but also increases the speed of absorption of liquid by wrinkling, which is more than twice as fast as ordinary cloth.
【Multi-Purpose】As a muslin face towel, it can be used not only as a burp cloth for babies, but also as a bath towel, diaper, saliva towel for babies, or a mother's dry hair towel, face wipe, etc. The white color makes it cleaner and easier to wash.

Lightweight cotton blankets

Bestseller No. 1

Bedsure 100% Cotton Blankets Queen Size for Bed - White 405GSM Waffle Weave Soft Lightweight Thermal Bed Blankets Queen Size, 90x90 inches

100% Cotton: Designed with a pliable construction, Bedsure's waffle weave blanket with ring-spun 100% cotton features a fine and springy texture, which presents a decadently soft bed and sofa blanket. Cotton is especially suited for hot sleepers, as it is highly breathable, allowing for good airflow while also wicking away moisture.
Classic Waffle Weave: Woven with classic, large-scale waffle patterning, the"puckered" thermal blanket tempts with its texture while an exquisite, tightly-woven selvage edge creates a tailored and sophisticated look.
For All Seasons: There is no need to swap cotton blankets out for winter and summer. The 405 GSM waffle weave blanket creates an experience that's like a thick blanket and a thin blanket rolled into one, making it heavy enough to be cozy when it's cold out, but breathable enough to be a comfort blanket when the weather gets warmer.
Versatile Blanket: This queen blanket measures 90" x 90" and can easily become an elevated essential in daily life. Bedsure cotton soft blanket is a must-have for camping, backpacking, or just when you want to take a nap. This throw blanket can also be used as decoration on your couch to give your living room an extra flavor of stylish design.
Care Tips: Please keep sharp objects away from the waffle weave blanket to prevent being hooked. Place the waffle weave blanket inside a mesh bag when washing. Machine wash the waffle weave blanket separately in cold water on a gentle cycle.

Deep Breaths: The New Mom's Handbook

Sale

Organic rash cream

Sale

Bestseller No. 1

Diaper Rash Ointment, Burt's Bees 100% Natural Baby Skin Care, 3 Ounce (2 Pack)

DIAPER RASH OINTMENT: Treat and prevent diaper rash in a safe, effective and natural way with this ointment that leaves baby bottoms soft and dry
SOOTH SKIN: Made with 40% Zinc Oxide and Sweet Almond Oil, this maximum strength baby ointment helps calm and protect irritated skin against moisture
BABY SKIN CARE: Enriched with shea butter, lavender oil and jojoba seed oil, this diaper rash cream naturally revitalizes your baby's delicate skin
NATURAL BABY CARE: This 100% natural origin diaper cream is formulated without parabens, phthalates, petrolatum or SLS and is not tested on animals
PEDIATRICIAN TESTED: This Burt's Bees diaper rash ointment is clinically proven to be safe, effective and non-irritating for everyday, soothing relief; The perfect addition to any diaper bag, baby shower gift or new baby gift set

Petroleum Jelly

Sale

Bestseller No. 1

Vaseline Petroleum Jelly, Original 13 oz, Pack of 3

DEEP MOISTURIZER: Vaseline Healing Jelly Original is clinically proven to protect, help heal, and lock in moisture for dry, cracked skin.
SOOTHING JELLY: Vaseline's white petroleum skin protectant heals cracked hands and dry skin and protects minor cuts, even on the most sensitive skin.
DERMATOLOGIST RECOMMENDED: Vaseline Original petroleum jelly is dermatologist recommend, fragrance free, hypoallergenic, non-irritating, and non-comedogenic.
ECZEMA RELIEF: Awarded the U.S. National Eczema Association Seal of Acceptance as suitable for sensitive skin and dryness associated with eczema.
The HEALING PROJECT: Working with Direct Relief, we provide dermatological skin care, Vaseline Jelly and medical supplies to people affected by poverty or emergencies around the world.

New Mama Bottom Spray Petroleum Jelly

Sale

Bestseller No. 1

Gel pads

Sale

Bestseller No. 1

100 Pairs Under Eye Pads, Eyelash Extension Eye Pads, 100% Natural Hydrogel Eye Patch Lash Gel Pad for Eyelash Extensions supplies, Beauty Makeup Eye Mask Kit

100% natural plant extract eye pads, moisture and tighten your skin, no irritation to eyes.
Ideal for eyelash extensions, lint free hydrogel eye patch can avoid lashes sticking to the gel pads, especially for salon professionalist using in the eyelash extension, make your work faster and cleaner.
Save time prepping the eye. This eye patch is designed with Flex-Form technology to create a custom fit for all different eye shapes and sizes.
The eye patches are used during the eyelash extension process for client comfort. These Eye patches stimulate the skin's collagen to brighten the skin under the eye during the eyelash extension treatment
A great helper for the application of eyelash extension-the gel pad on the bottom lashes.

Fluffy slippers

Bestseller No. 1

Women White Fuzzy Fluffy Slippers - Ankis Soft Cozy Plush Fluffy Slippers Memory Foam Slipper Fluffy Furry Open Toe Fuzzy Slippers Bedroom Comfy Cross Band Slippers for Womens House Indoor White Size 7 - 8

👗【Ladies Must-have in Your Life】Ankis fuzzy house slippers with cross band design are made of 18MM hair-high soft plush rabbit fur, feeling warm. Looks cute and very fashion! Our women slippers is open toe styling, keep your feet breathable and comfortable. The surface of the shoes is covered with cozy plush lining to keep your feet cozy all the time.
👗【Style and Caring Suggestion】Our women house slippers come in 4 sizes size 5-6 (Heel to Toe 23.2-24.3cm) , 7-8 (Heel to Toe24.4-25.6cm), 9-10 (Heel to Toe 25.7-26.8cm), 11-12(Heel to Toe 26.9-28.1cm)could fit all standard or wide feet.
👗【Relax Your Feet & Fuzzy House Slippers】Soft comfy memory foam slippers can make you have the touch like stepping on cotton. Each slipper's sole is fitted with 1CM thickness high-elastic memory foam, especially the toes and heels, offer a steady elastic and comfortable feet feeling! The bottom 2 layers are sponge, this design will help provide cushioning and supporting steps. The memory foam sole and mold can perfectly fit the shape of your foot, you won't feel tired after wearing it all day.
👗【Waterproof and Non-Slip TPR Sole & Ensure Safety and Comfort】Our non-slip waterproof house slippers are suitable for pregnant women and other people, can be worn on wet and slippery floors such as kitchens and bathrooms. Slipper's insole is made of four layers of memory foam, two layers of EVA insole, and a corrugated TPR sole. The bottom layer is a waterproof and non-slip sole, which can firmly grasp the ground and prevent slipping.
👗【You Deserve this Warmth! & No Shed】The furry fluffy slipper's shoe surface is warm and comfortable, cross band is 18MM hair-high, 1200 grams of rabbit fur, 2MM with cotton. The vamp is 8MM hair-high, 600 grams fur, 2MM with cotton, make your feet surrounded by cozy and comfy plush! At the same time, reinforcement measures are added to avoid troubles caused by fur shedding.

Colorful drinking straws

Bestseller No. 1

200 Pcs Colorful Plastic Long Disposable Drinking Straws. (0.23''diameter and 10.2"long)

Product specifications: 0.23 inches diameter and 10.2 inches long, quantity: 195~205 (There may be about 2~5 errors in the number.)
Suitable for scenarios: 8 colors mixed(Color Random), bright colors, colorful life, can be used together at a family gathering or event party other tableware
Intimate design: both ends are large bottle mouth, no sharp corners, will not scratch the mouth when eating, can easily sip sand ice, pearl milk tea and milkshake
Multi-use: one-time use or re-use after washing, can also be used as handcraft
OUR COMMITMENT - E-UNIONA has always been committed to providing customers with higher quality products and a comfortable customer experience. If you have any problems with these lovely straws you purchased, you will receive an unconditional refund within 30 days. Contact us at any time, we will be responsible for the handling as soon as possible.

Comfortable bralette

Bestseller No. 1

Kalon 4 Pack Racerback Sports Bra V Neck for Women (Large, Basics)

4 Pack Sports Bras for Women (Bralette Style Support, Light & Comfortable)
Pullover Design for Smoother & Comfier Fit - V Neck Demi Front Cut for Lower Cut Tops
Synthetic Fibers for Quicker Drying After workouts - Also Great for Travel When Washing on the Go
Racerback Style Has Adjustable Straps and Removable Pads
Size Notes: Small = 34 A-B & 32C; Medium = 34C, 30D, 36B; Large = 32D, 34D, 30DD, 36C, 38B, 40A

Hand-held back massager

Sale

Bestseller No. 1

HoMedics, Quatro Mini Hand-Held Massager with Hand Grip, Battery Operated Vibration Massage, 4 Massage Nodes, Powered by 2 AAA Batteries (Included), Assorted Colors

Invigorating Vibration: This handheld massager provides a relaxing spot massage with a single vibration speed; control the intensity by exerting more or less pressure
Easy to Use: Simply power on the device with your thumb; grip the handle and apply the vibrating massage nodes to your muscles to soothe tension in your neck, shoulders, legs, and more
Compact & Travel Ready: Made out of durable plastic, this massager can be packed in your carry-on or checked luggage and is small enough to be stowed in your purse
Battery Operated: The HoMedics Quatro Mini Handheld Massager with Grip is powered by two AAA batteries (included); this handheld vibrating massager is ready to go right out of the box for convenience
What's in the Box: (1) HoMedics Quatro Mini Handheld Massager with Grip, (2) AAA Batteries, Product color cannot be guaranteed and you will receive either Pink, Blue, or Teal

New Mom Journal

Sale

Bestseller No. 1

Flushable wipes

Bestseller No. 1

Lip moisturizer

Sale

Bestseller No. 1

YuGlo Moisture & Collagen Booster Lip Sleeping Mask I Treatment to Restore, Hydrate & Plump Dry, Chapped Lips

BYE BYE DRY, CHAPPED LIPS: BeauteHacks lip moisturizing mask creates a moisture barrier for intense hydration that lasts! It's the perfect lip moisturizer for very dry lips and the only lip care you need!
HELLO SMOOTH LIPS: Wear our lip mask overnight to repair and rejuvenate lips while you sleep so you wake up to smooth, moisturized lips. Our lip mask hydrating formula will keep your lips beautifully soft.
COLLAGEN BOOSTER: Our lip enhancer is made with only 8 effective ingredients such as coconut & jojoba oil to naturally boost collagen! You'll love this plumping lip balm!
NO ARTIFICIAL FRAGRANCE: Unlike other lip care products, our lip treatment is infused with peach extract to create a beautiful light and natural peach tint!
ONLY 8 INGREDIENTS: That's it! Our lip mask is formulated with only 8 powerhouse ingredients to perform lip repair naturally and condition lips overnight.

Milk pumper

Sale

Bestseller No. 1

New Medela Harmony Manual Breast Pump, Single Hand Breastpump with Flex Breast Shields for More Comfort and Expressing More Milk

Light and discreet: our new Medela harmony manual pump can easily fit into your handbag so you can take it almost anywhere and pump
Flex Technology: unique 105-degree angle, oval shape, and soft rim offer a better fitting breast shield for optimal comfort while pumping and more milk per session
Research-based technology: our manual breast pump uses 2 phase technology to mimic natural baby sucking behavior at the mother's breast
Ease of use: easy to use and clean leaving you with more time to spend with baby
INCLUDES: (1) Harmony breast pump (handle, diaphragm, stem with o-ring); (1) 24mm PersonalFit Flex Breast Shield; (1) 5oz/150mL Breast Milk Bottle, Lid and Stand; (1) Harmony Connector; (1) Valve; (1) Membrane

Massage bars

Bestseller No. 1

Idson Muscle Roller Stick for Athletes- Body Massage Sticks Tools-Muscle Roller Massager for Relief Muscle Soreness,Cramping and Tightness,Help Legs and Back Recovery,Black Green

MUSCLE ROLLER STICK to ease and condition muscle soreness and aid recovery, reduce stiffness and pain before and after workouts, exercise, running and training. With regular use improve your strength, circulation and reduce risk of injury.
GREAT DESIGN - Made from high quality industrial strength materials and built to last a lifetime, with thermoplastic rubber and polypropylene handles for an ergonomic grip and 9 ABS independent rollers on steel rod core.
VERY PORTABLE - Only 17.5x1.5 inches(44cm/2.5=17.5inch) and 9 oz this is the ideal travel stick to take to the gym, before and after training, workouts and sports fields, fits into most kit bags easily, robust and water resistant.
Muscle Roller Sticks are recommended by physical & massage therapists and personnel trainers and used by thousands to enhance their workouts and physical exercise experience and recovery. Perfect for calves, hamstrings, back, glutes, quads, neck and shoulders.
Satisfaction assured,If you have any questions, please feel free to contact us.

Cozy pajamas

Bearsland Maternity Women's 3 Pieces Soft Nursing Pajamas Set Postpartum Sleepwear for Breastfeeding,armygreen,L

Material: Modal 93.1% Polyester and 6.9% spandex,soft,high Stretchy,casual,fashion,comfortable.
3 Pieces Pajamas Set:half sleeve cardigan,breastfeeding top and sleep pant.Double front layers, lift up the front layer of the tops for breastfeeding.Adjustable waistband,design to fit different stages of your pregnancy.No zipper,No lining,simple,make your breastfeeding so easy.
Elastic adjustable waist line on the pants
Great for casual,dating,party time,or special occasion,in Spring,summer and Autumn.
Machine wash in cold water recommended with like colors. Do not bleach. Do not iron.

Bio-Oil

Bestseller No. 1

Bio-Oil Skincare Oil, Body Oil for Scars and Stretchmarks, Dermatologist Recommended, Non-Comedogenic, For All Skin Types, with Vitamin A, E, 6.7 Fl Oz (Pack of 1), Red

IMPROVES APPEARANCE OF ACNE SCARS AND STRETCH MARKS - Clinically proven to help repair skin damage and scars from pregnancy, surgery, injury, acne, C-section, aging, and more. Bio-Oil is non comedogenic and a great acne scar treatment for face
PACKED WITH POWERFUL, NATURAL OILS - Vitamin A Oil promotes the formation of new collagen and assists in skin renewal, increasing skin elasticity. Vitamin E Oil, Chamomile Oil, Sunflower Oil, and Lavender Oil are anti-inflammatory and promote healthy skin
LOCKS IN ESSENTIAL MOISTURE WITHOUT CLOGGING PORES - Uniquely formulated, non-greasy body oil that hydrates skin and helps retain moisture to repair scars without clogging your pores. Effective acne scar healer and anti-aging face moisturizer for women
HELPS SMOOTH UNEVEN SKIN TONES - Works naturally to improve the appearance of uneven skin tones, for light and dark skin tones. Mineral oil, one of Bio-Oil's base oils, works both as an emollient, which keeps the skin soft and smooth, and as a moisturizer
FORMULATED FOR ALL SKIN TYPES - Keep Bio-Oil Skincare Oil on-hand to ensure the whole household is covered. Safe for pregnant women, this is the perfect mothers day present for expectant moms. Bio-Oil helps soften skin and repairs damage for all types, tones, textures, and areas of your skin

Milk Of Magnesia

Sale

Bestseller No. 1

Nursing Shawl

Bestseller No. 1

MissShorthair Plus Size Shawl for Women Lightweight, Knitted Poncho Shawl Wrap Cape (Black)

【LIGHTWEIGHT MATERIAL】:These black shawls and wraps are made with 100% acrylic,so these women shawls and wraps are lightweight smooth,soft and elastic feel,perfect for spring,summer,fall and early winter.
【SUITABLE SIZE】:These ponchos for women fits almost all women and girls,the bottom of the scarf can cover your bum.model figure 6'57",the poncho is symmetrical,39.37" from shoulder to hemline,Suitable thickness and easy to carry,can be easily put into the bag.
【UNIQUE DESIGN】:These Versatile shawl wraps for women is equipped with 6 buttons and asymmetric hem,it can be used as a wrap,poncho,nursing shawl and so on.You can wear it the way you like.
【MULTI OCCASIONS】:The llightweight poncho is simple and versatile.Perfect for daily casual or formal work styles and it can be easily matched with other clothes.
【A THOUGHTFUL GIFT】:Making a meaningful gift for an anniversary,wedding ceremony,birthday party or going-away present to your friends or family.They will be happy to receive this gift.
Edibles for New Mom Care Package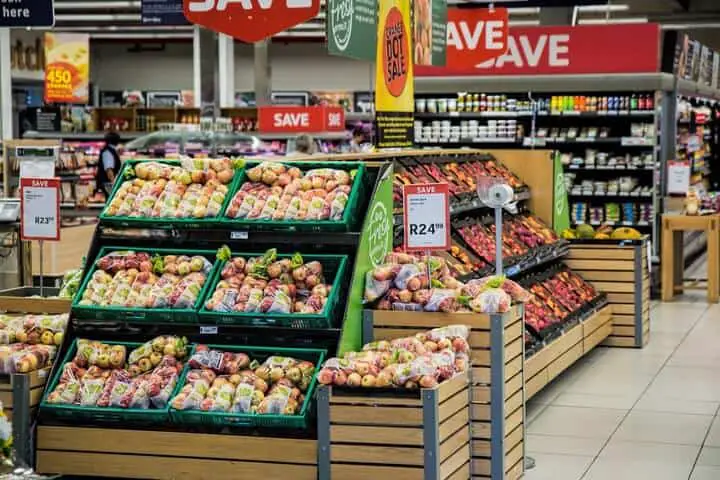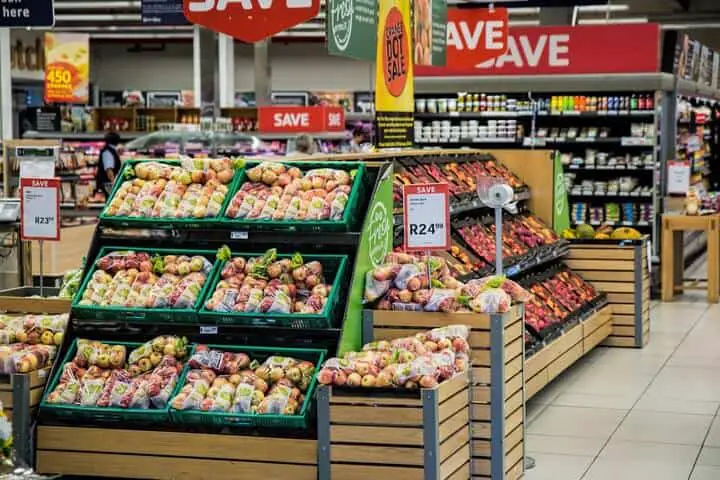 Remember, the restriction has been lifted on a number of things she that irritated her during pregnancy. Here are some great food choices for her Care Package:
Oat bar

Bestseller No. 1

Bobo's Oat Bars Original, 12 Pack of 3 oz Bars Gluten Free Whole Grain Rolled Oat Bar - Great Tasting Vegan On-The-Go Snack, Made in the USA

Contains 12 Bobo's Oat Bars (3oz each)
Non-GMO, Gluten Free, Dairy Free, Vegan: Free of wheat, meat, soy, dairy, GMOs, trans fats, refined sugars, and corn
Simple, Wholesome, Organic Ingredients: Lower number of ingredients compared to most other whole grain oat brands
Handmade Baked Goods: Baked fresh in Boulder Colorado, Made in the USA
Organic Whole Grain Rolled Oats: All Bobo's products start with 1 simple ingredient that supports lactation and breast milk supply

Canned chicken

Bestseller No. 1

Rice cakes

Bestseller No. 1

Quaker Large Rice Cakes, Gluten Free, 3 Flavor Variety Pack, 6 Count

Made with whole grain brown rice and baked to crispy perfection
50 calories or less per cake
Gluten free
Enjoy plain or top with peanut butter, jelly, or jam. Perfect for every snacking occasion
Includes 6 bags of large rice cakes in three of our most popular flavors - White Cheddar, Caramel Corn, and Apple Cinnamon (2 bags each)

Dried fruit

Bestseller No. 1

Mavuno Harvest Direct Trade Organic Dried Fruit Variety Pack, Mango, Pineapple, and Jackfruit, 3 Count

Contains 3 2-ounce bags of Mavuno Harvest Organic Dried Fruit(1 each Mango, Pineapple, Jackfruit)
USDA Organic and completely all-natural with no added sugar and no preservatives
Gluten Free, Vegan, Non-GMO Project Verified and Direct Trade Certified
This sweet and delicious organic fruit snack contains high fiber and zero fat, cholesterol or sodium
Grown with care and love by rural African farming communities, every bag purchased contributes directly to greater opportunity to the farmers who make it all possible.

Homemade Brownies

Bestseller No. 1

Chewy Fruit & Nut Bar

Sale

Bestseller No. 1

Caramel cookie bites
Dark chocolate

Bestseller No. 1

Hu Dark Chocolate Bars | Natural Organic Vegan Chocolate, Gluten Free, Paleo, Non GMO, Fair Trade Dark Chocolate (Simple Dark Chocolate, 4 pack)

GET BACK TO CHOCOLATE: We couldn't find delicious chocolate that fit our specs, so we made our own! Our chocolate bars are proudly Paleo, Vegan, Organic, with no dairy, no soy, no emulsifiers, no soy lecithin, no gluten, no refined sugar, no cane sugar, and no sugar alcohols.
GET BACK TO HUMAN: We are inspired by quality food's ability to heal vs poor quality food's guarantee to hinder. We started Hu to help people get back to eating, living, and thriving like humans.
SIMPLE CHOCOLATE: The one that started it all. Our Simple Dark Chocolate bar is made from organic house-ground cacao and has a rich cocoa flavor punctuated by subtle caramel notes. Just trust us, it's a solid choice. Ingredient lists have never been so simple: Organic fair-trade cacao, unrefined organic coconut sugar, organic fair-trade cocoa butter.
FOOD FOR HUMANS: Our journey started with asking questions about our food, which lead us down a crazy rabbit hole of health and wellness discovery. We decided to cut through the clutter and focus on helping others get back to human with clean eating, natural ingredients, and a healthy lifestyle.
SHIPPING NOTICE: Because Hu Chocolate doesn't contain preservatives, stabilizers, or artificial ingredients, it's more susceptible to melting when shipped to warmer locations. If the package you receive has been damaged in any way, please contact us via Amazon messaging with your Order ID -- we're here to help.

Cheese

Cod liver oil

Sale

Bestseller No. 1

Carlson - Cod Liver Oil, 1100 mg Omega-3s, Liquid Fish Oil Supplement, Wild-Caught Norwegian Arctic Cod-Liver Oil, Sustainably Sourced Nordic Fish Oil Liquid, Lemon, 500 ml

HEART, BRAIN, AND JOINT HEALTH - A single teaspoonful of Carlson Cod Liver Oil provides 1,100 mg of omega-3s, including EPA and DHA, which support heart, brain, vision, and joint health. To ensure maximum freshness, Cod Liver Oil is closely managed from sea to store.
AWARD-WINNING TASTE AND QUALITY - Carlson Cod Liver Oil has received numerous awards for its taste and quality. Carlson Cod Liver Oil is available in lemon, fruit splash, or natural flavor.
SUSTAINABLY SOURCED - We source the highest quality Arctic cod off the coast of Norway using traditional, sustainable methods. The same day they're caught, our Nordic cod are transported to a highly regulated Norwegian facility for processing and purification.
IFOS AND IGEN NON-GMO CERTIFIED - To protect the effectiveness of the nutrients found in our products, Carlson employs manufacturing techniques that avoid the use of excessive heat, moisture, and solvents to protect nutrient content.
FRESHNESS, POTENCY, AND PURITY GUARANTEED - Carlson Cod Liver Oil is bottled with a touch of antioxidants and is given a nitrogen flush to remove oxygen and to help prevent oxidation. Like all Carlson omega-3s, freshness, potency, and purity are guaranteed.

Lactation Tea

Bestseller No. 1

Earth Mama Organic Milkmaid Tea Supports Healthy Breastmilk Production and Lactation, Herbal Breastfeeding Tea Supplement, Fennel Herb, 16 Count

Delicious, organic, caffeine free herbal tea
Formulated with organic herbs traditionally used to help support healthy breast milk production and promote healthy lactation.Does Not Contain Any of the 8 Major Allergens
USDA Certified 100% Organic, Non-GMO Project Verified, Certified Kosher Bullet 4: Formulated by a Nurse and Herbalist
Organic Milkmaid Tea is NOT FOR USE DURING PREGNANCY. Many galactagogue herbs are not recommended for use during pregnancy in greater than culinary amounts.
During the summer months products may arrive warm but Amazon stores and ships products in accordance with manufacturers' recommendations, when provided.

Bran Muffins

Sale

Bestseller No. 1

Pretzels

Bestseller No. 1

Amazon Brand - Happy Belly Mini Twist Pretzels, 40oz

One 40 ounce tub of Happy Belly Mini Twist Pretzels
Baked, not fried
Perfect for serving at parties, family get-togethers and picnics
Grab a handful and keep the rest fresh in the resealable canister
If you like Snyder's of Hanover Mini Pretzels, we invite you try Happy Belly Mini Twist Pretzels

Granola bars

Bestseller No. 1

Quaker Chewy Granola Bars, Chewy & Dipps Variety Pack, (58 Bars)

Includes 58 individually wrapped granola bars you can enjoy at home, at school, or on the go
Features 12 chocolate chip, 12 peanut butter chocolate chip, and 10 s'mores flavor Chewy granola bars, plus 12 chocolate chip and 12 peanut butter flavor Chewy Dipps chocolate covered granola bars
Made with real rich chocolate, indulgent peanut butter-flavored chips, and toasted granola
Packed with 8 grams of 100% whole grains per bar. No high-fructose corn syrup
At only 150 calories or less per bar, Quaker Chewy and Dipps bars are a perfect snack for any occasion

Avocado

Bestseller No. 1

Happy Baby Organics Clearly Crafted Stage 2 Baby Food, Apples, Kale & Avocados, 4 Ounce Pouch (Pack of 16) packaging may vary

Clearly Crafted: When it comes to caring for your baby, transparency is everything That's why we bring you Clearly Crafted Our clear packaging lets you see the organic ingredients in each recipe, in all its vibrant color It's goodness you can see
Stage Two Eaters: Great for the exploratory taste buds of Stage 2 eaters, our Stage 2 baby foods and baby snacks introduce baby to simple balances of organic fruits and veggies in a smooth puree with all the new flavors your baby is learning to love
Happy Baby: We provide organic, delicious options for your baby's nutritional journey; Happy Baby offers baby food pouches, organic cereals, teething wafers, baby snacks and more made for your little one
Happy Family Organics: We are on a mission to change the trajectory of children's health through nutrition; We provide age and stage appropriate premium organic food products for baby, tot, kid, and mama
Our Happy Promise: All products are certified USDA organic, made with non-GMO ingredients grown without the use of toxic persistent pesticides and in packaging made without BPA, BPS, or phthalates

Bottle of milk

Bestseller No. 1

Stock Your Home 32-Oz Glass Milk Bottles (2 Pack) - Milk Jars with Lids - Food Grade Glass Bottles - Dishwasher Safe - Bottles for Milk, Buttermilk, Honey, Maple Syrup, Jam, Barbecue Sauce

Made in the USA: Made of premium quality, lead-free glass material, our glass milk bottles with caps are perfect for storing milk, butter-milk, honey, maple syrup, jam, homemade sauce, barbecue sauce, hot sauce, ketchup, and more! Our value pack comes with 2 milk bottles and 6 caps. Each bottle has a capacity of 32 ounces. Dimensions are approximately 8 ⅞" Height, 3 5/13" Length, and 3 5/13" Width.
Made in the USA: Made of premium quality, lead-free glass material, our glass milk bottles with caps are perfect for storing milk, butter-milk, honey, maple syrup, jam, homemade sauce, barbecue sauce, hot sauce, ketchup, and more! Our value pack comes with 2 milk bottles and 6 caps. Each bottle has a capacity of 32 ounces. Dimensions are approximately 8 ⅞" Height, 3 5/13" Length, and 3 5/13" Width.
Tamper Proof Caps: Our LDPE constructed lids are flexible and crack-resistant. Designed with a security ring, you'll know right away if the bottle has been opened already. The lip on the lid makes it easy to remove our push-on cap. The tight sealed closure prevents accidental leaks and spills. It also keeps bad-odors from permeating the contents of the bottle. Our caps are *Not* dishwasher safe.
Dishwasher Safe Bottles: Our milk jar with lids is dishwasher safe and even easy to clean by hand. Simply wash with warm water, mild dish soap and a non-abrasive sponge to get your bottles squeaky clean! You'll never have to worry about our milk jars warping from heat like cheap plastic bottles. It's also stain and odor resistant. You can be sure that our glass bottle will last for years to come. The caps are *Not* dishwasher safe.
Multipurpose & Versatile: Our multipurpose bottles can be used as storage for bathroom accessories like bath salts and bath bubble soap. Use them in your kitchen to store dried goods like seasonings, tea leaves, coffee beans, and sugar. You can get creative and use our bottles to make unique party favors. The possibilities are endless!

Tuna

Bestseller No. 1

StarKist Chunk Light Tuna in Water, 5 O, 48 Count

DELICIOUS, MILD FLAVOR: StarKist Chunk Light Tuna in Water can features the dolphin safe, wild caught tuna with a naturally mild flavor people have come to expect from StarKist. Try this in cool tuna salads and hot casseroles.
EXCELLENT SOURCE OF PROTEIN: Our Chunk Light Tuna is a natural source of protein and Omega 3s, plus it has 20g of protein and 90 calories per can. It's soy and gluten free and works well with Keto, Paleo, Mediterranean and Weight Watchers diets!
ADD VARIETY TO YOUR DIET: Tuna is a wholesome choice for a snack or meal. StarKist Chunk Light Tuna in Water is a great and easy way to add seafood to your diet.
VERSATILE: StarKist Chunk Light Tuna in Water is a versatile and easy way to liven up a meal. This canned tuna can be used in cool salads, hot casseroles, on sandwiches and even eaten on its own as a snack or meal!
BULK 48 PACK: Buy your tuna in bulk with the StarKist 48-Pack of canned tuna. These tuna in water cans are easy to store and great to have handy for when hunger strikes – whether you're on the go, at the office or at home.

Honey

Sale

Bestseller No. 1

Blackberry Scones

Banana bread

Sale

Bestseller No. 1

Unsweetened yogurt 

Bestseller No. 1

Enzyme-Rich Larabars
Canned beef 

Sale

Bestseller No. 1

Hormel Roast Beef & Gravy, 12-Ounce Cans (Pack of 12)

Number of items: 12
Package Weight: 2.54 kilograms
Package Dimensions: 10.16 L x 30.48 H x 10.795 W (centimeters)
Ingredients: Cooked Beef (Beef, Water, Salt, Modified Food Starch, Sodium Phosphate), Gravy (Water, Modified Food Starch, Maltodextrin, Onion Powder, Wheat Flour, Salt, Tomato Powder, Caramel Color, Spice)

Pasta

Sale

Bestseller No. 1

Chocolate Chips Lactation Cookies

Bestseller No. 1

Crackers

Bestseller No. 1

RITZ Fresh Stacks Original Crackers, Party Size, 23.7 oz

This package contains 1 party size box of RITZ Original Flavor Crackers in 16 individually wrapped Fresh Stacks (approximately 13 crackers per sleeve).
A delicious anytime snack and a go-to for crowds and parties, the oven-baked RITZ Cracker is an American classic that's savored around the world.
Enjoy the rich, buttery taste and flaky texture of RITZ Crackers, which turn any occasion into a snack celebration. Individually wrapped Fresh Stacks sleeves ensure your crackers stay fresh longer!
RITZ Crackers make easy snacks, quick meals, tasty finger foods, and simple make-ahead party appetizers. Serve them with cheese or dips, or savor them all on their own.
Each serving of crackers is 80 calories and has no cholesterol or trans fat.

Cucumber sticks

Sale

Bestseller No. 1

Ativia 6FT 25PCS Garden Stakes Plant Support, Steel Tube & Plastic Coated Sturdy Metal Sticks Plants Supporter for Gardening Tomato Cucumber Strawberry Bean Tree Vegetables (25 Pack-72 Inches, Green)

DIMENSION: STEEL TUBES & PLASTIC COATING; 6 ft (72 inches) in length, 0.43 inch in diameter, 130g/piece in weight, 25pcs included for each package; Flexible in usage.
STURDY & DURABLE: Anticorrosion & Rustproof. Since PP and PE mixed plastic coating has excellent weather & UV resistance, the metal tubes perform ideally in supporting plants without snapping or deforming easily. They provide long-time service for plants.
VERY HANDY: The knobby surface of the stakes is easy for gripping, holding and training plants perfectly; The pointed end helps to post in the ground deeply; The flat end makes it easy for light pounding; These hollow steels are light in weight, easy to use and easy to move, accompanying the plants friendly.
VERSATILE: Providing supports for tomatoes, cucumbers, beans, peppers, shrubs, dahlias, lilies, eggplants, orchids, grapes, perennials, poultry netting. Predrilling a hole needed if the ground is hard or freezing.
GOOD VALUE: Perfect for light duty gardening; Much sturdy and durable than wooden sticks, more handy and flexible than rebar. Good value for its price and intended usage. Be free to contact us if you have any questions before or after purchasing.

Apple Cider Vinegar

Sale

Bestseller No. 1

Bragg Organic Apple Cider Vinegar With the Mother– USDA Certified Organic – Raw, Unfiltered All Natural Ingredients, 16 ounce, 2 Pack

BRAGG APPLE CIDER VINEGAR: The Bragg ACV Vinegar is made from organically grown apples, and offers various health benefits. To easily incorporate ACV into your diet, you can take a daily 2 oz shot, pour it over your salad, drink in a morning elixir with water and lemon, or add it to your hot tea.
ORGANIC INGREDIENTS: The Bragg ACV is raw, unfiltered, and crafted from organically grown apples. It is USDA certified organic, Non-GMO Verified, and Kosher certified.
MOTHER OF VINEGAR: The 'Mother' consists of strands of proteins, enzymes, and friendly bacteria that give the product its murky appearance. The 'Mother' is used for its natural cleansing qualities.
APPLE CIDER VINEGAR HEALTH BENEFITS: Drinking a daily dose of Bragg Organic ACV offers many health benefits. ACV can help support a healthy immune system, aids in maintaining a healthy weight, delivers prebiotics, and helps you maintain normal glucose levels.
The Bragg Difference: A diet rich in organic fruits and veggies is essential to vibrant health. Our ingredients always come from the land, not a lab. It's our vital difference. With Bragg Live Food Products Seal of Authenticity

Grapes

Bestseller No. 1

Organic Red Seedless Grapes

These organic green seedless grapes grown in California are only available for a few months of the year between July and November
These grapes are sweet and juicy with a tart punch, our growers have spent time cultivating varieties that deliver on sweetness and flavor.
Refrigerate immediately for maximum shelf life and flavor
Grown in California

Coconut milk

Bestseller No. 1

Native Forest Simple Organic Unsweetened Coconut Milk, 13.5 Fl Oz (Pack of 12)

RICH & CREAMY COCONUT MILK: A staple of Thai, Indian & Caribbean cuisines, coconut milk imparts creamy goodness & makes a delicious ingredient in soups, curries, sauces, desserts & beverages. Contains no guar gum.
MILK REPLACEMENT: Our Organic Coconut Milk may replace dairy milk or cream in some of your favorite recipes with excellent results. It's sourced from certified organic Sri Lankan coconut palms.
SUSTAINABLY FARMED: We support organic & sustainable farming that avoids GMOs & pesticides. We're proud participants in the Non-GMO Project & want our consumers to know where their food comes from.
SUPPORT FOR SPECIAL DIETS: Our vegetarian products are ethically sourced & suitable for many special diets including vegan, gluten free, paleo, keto, kosher, organic & low sodium.
OUR COMMITMENT TO HEALTHY OPTIONS: Our company was born out of a commitment to create delicious & healthy vegetarian foods with convenient preparation for those with busy, health-aware lifestyles.

Brown rice

Bestseller No. 1

NISHIKI Premium Brown Rice, 5-Pound

5 Pound Brown Rice
This Product Description Is Informational Only.
Always Check The Actual Product Label In Your Possession For The Most Accurate Ingredient Information Before Use.

Canned veggies

Bestseller No. 1

Del Monte Canned Fresh Cut Leaf Spinach, 13.5 Ounce (Pack of 12)

RICH FLAVOR: The leafy spinach works great as a stand-alone accompaniment or a delicious ingredient to add to your favorite recipe. You can mix it with grilled chicken, seafood, and other veggies, or add seasonings for an extra flavor kick
NATURALLY FRESH: Our canned spinach is picked at the peak of freshness and packed within hours to lock in crispness, flavor and nutrition in every bite
NO PRESERVATIVES: With no artificial flavors, non-GMO, and non-BPA ingredients, the spinach is perfect for elevating any meal
NUTRITIOUS & DELICIOUS: Filled with three simple ingredients: spinach, water, and sea salt, they cook in minutes and save time when preparing your next meal
PREMIUM QUALITY: Del Monte has earned a reputation as being innovative and demonstrating dedication to its quality products. We strive to cultivate the best vegetables and fruits, work with family farmers and to help your family live a full life of vitality and enjoyment

Candied Garlic
Olive oil

Ellora Farms, Global Gold Award Winner, Single Origin & Estate Traceable Extra Virgin Olive Oil, First-Cold Pressed, Certified PDO, Harvested in Crete, Greece, Kosher OU, 1 Lt (33.8 oz.) Tins, Pack of 2

PROTECTIVE DESIGNATION OF ORIGIN "PDO"- Ellora Farms Olive Oil is a certified by the European Union as to the origin and to its quality which meets the stringent requirements, while maintaining a focus on environmental consciousness and tradition. Fresh from the Groves this 100% Pure Greek Extra Virgin Olive Oil is known for its rich fruity aroma and a characteristic peppery flavor. Each bottle and tin is numbered in accordance with a strictly monitored procedure.
SINGLE ORIGIN & SINGLE ESTATE - The olive oil is harvested and bottled at source at the Olive Estates of Kolymvari region in the Island of Crete, Greece. The Olive Groves of Kolymvari are located in the middle of the Mediterranean Sea, where the olives go beyond a simple agricultural product to being a key ingredient in the life, culture and cuisine of the region. The fruity aroma in this EVOO is due to the "Koroneiki olive variety" used in this extraordinary olive oil.
WORLD'S FIRST FULLY TRACEABLE OLIVE OIL - We believe in the absolute traceability of our products and authenticity of its Origin and lifecycle. Simply submit the five-digit Lot number printed on the bottle label or tin into our Origin Tracer at our website and easily track this product "from the olive grove to the shelf". Trace the Origin and Taste the difference of single origin, single region, single estate, OU Kosher certified and ethically produced olive oil.
SUSTAINABLE APPROACH - We use "Green" production methods and committed to a sustainable approach. - NO SOLVENTS USED - NO ADDITIVES USED - NO PRESERVATIVES USED. Produced in a Carbon Neutral Facility.
COLD EXTRACTED - Ellora Farms is 100% Cold Extracted or from First cold press of the Koroneiki variety olives at source. It is unrefined and unfiltered Olive Oil of the highest quality from the family estates.

Fruit juice

Bestseller No. 1

Carrot sticks

Sale

Bestseller No. 1

Rhythm Superfoods Carrot Sticks Organic and Non GMO Single Serves Vegan Gluten Free Snacks, Sea Salt, 4.8 Oz

PERFECT ON-THE-GO SNACK: Don't let your busy day stop you from living a healthy, nutrient-rich lifestyle. Enjoy 8 convenient, snack size kale chip packs to fuel your day!
FIND YOUR RHYTHM: Simple and satisfying - Our dehydrated kale chips are always dried, never fried made by tossing fresh, organic kale with one of our hand-crafted dressings, which we create from a perfect blend of organic seeds, vegetable powders, juices, herbs and spices.
WHAT MAKES US SUPER: Some folks throw the term 'superfood' around as a buzzword, but to us, it's much more. It's our name. It defines who we are, and what we offer — and it all begins with the nutrient density and integrity of our ingredients. They're what make us super.
BALANCE & HARMONY: A positive mind, eating right, and staying active can make all the difference. From vegetarian to gluten-free to non-GMO, our snacks help you find that healthy groove.
SIMPLE INGREDIENTS: Nutrient-dense superfoods: vegan, protein fueled, and an excellent source of fiber. There's nothing more to it.

Flaxseeds
Herbal tea bags

Bestseller No. 1

Bigelow Herbal Tea 6 Flavor Variety Pack, Caffeine Free Herbal Teas, 118 Tea Bags Total

For Every Occasion: This well-rounded variety pack includes Mint Medley, Cozy Chamomile, Orange and Spice, Sweet Dreams, Perfect Peach and Lemon Ginger. Choose the perfect flavor for your day
Individually Wrapped: Bigelow Tea always come individually wrapped in foil pouches for peak flavor, freshness and aroma to enjoy everywhere you go! Gluten-free, calorie-free, and Kosher Certified
Try Every Flavor: There's a tea for morning, noon, and night time relaxation. Try our English Breakfast, Vanilla Chai, antioxidant Green Tea, decaffeinated teas, organic teas and a variety of our herbal tea bags
Blended and Packaged in the USA: In 1945 Ruth Campbell Bigelow created our first tea, Constant Comment, a strong, flavorful black tea blended with aromatic orange peel and sweet warming spices. Today, Bigelow is still 100% Family Owned
Bigelow Tea: Since 1945, Bigelow has been a leader in premium tea and are proud to be a Certified B Corporation - meeting the highest verified standards of social and environmental performance, transparency and accountability

Pack of strawberries

Almonds

Amazon Brand - Happy Belly Whole Raw Almonds, 48 Ounce

Happy Belly Whole Almonds feature a subtle, buttery flavor and just the right amount of crunch
Packaging might vary
California Select Sheller Run (SSR) grade almonds are unroasted, unsalted, and steam pasteurized
Harvested in California's Central Valley
One 48-ounce stand-up, resealable bag keeps almonds fresh

Walnuts

Bestseller No. 1

Fisher Chef's Naturals Walnut Halves & Pieces, 32oz, Naturally Gluten Free, No Preservatives, Non-GMO

Contains 32 ounces of walnut halves and pieces. 32 ounces = 8 ⅓ cups
Fisher walnuts add an earthy, fruity, and mildly tart flavor and tender texture to breakfasts and desserts, appetizers and salads, and meats and dips
No Preservatives, naturally gluten free, Non-GMO Project verified, American Heart Association certified, and vegan
Grown in Northern California
Fisher's Freshness Seal locks in flavor and re-seals the signature stand-up bag to keep nuts fresh even after opening

Chia seeds

Bestseller No. 1

BetterBody Foods Organic Chia Seeds with Omega-3, Non-GMO (2 Pound)

NUTRIENT POWER: This omega powerhouse is full of other useful nutrients that will help men and women live a better life. In every serving of our chia seeds, you'll find many nutrients, including omega-3, and fiber, making it a great bonus to any protein shake or juice. Because it is flavor neutral, you can add it to drinks and shakes of all flavors without them clashing.
SIMPLY ORGANIC: Our Organic Chia Seeds are gluten-free, nut-free, low-carb, non-GMO, making them a great addition to your pantry, no matter your dietary restrictions. Whether you're vegan, vegetarian, eating Keto or Paleo, or following another strict food regiment, you can easily incorporate this nutritious seed into your diet.
WITH OMEGA-3 & MORE: Chia seeds are loaded with 5350mg of omega-3, 10g of fiber, which is 7% of the DV recommended amount for fiber! In the ancient Mayan language, the word "chia" meant strength, so the name speaks for itself. Our Organic Chia Seeds can also be used as an egg replacement in any meal! Simply mix 1 tbs. of chia seeds with 3 tbs. of water and let sit for 5 minutes. Product Form: Granule
FLAVOR NEUTRAL FAVORITE: Chia seeds are a kitchen essential that many people don't know about. You can add chia seeds to just about any food without having to worry about it upsetting the flavor of your dish. Because they are tasteless, you can use chia seeds to add texture to your food without drowning out the original flavor of your dish.
BLEND, BAKE, OR SHAKE: When it comes to the uses for our chia seeds, the possibilities are endless! Mix into baked goods like bread and muffins to add a little added crunch of protein and fiber. You can also sprinkle the seeds as a topping on some yogurt, pudding, salads, oatmeal, granola, or cereal for a satisfying snack!

Ginger chews

Bestseller No. 1

Prince of Peace Original Ginger Chews, 4 oz. – Candied Ginger – Candy Pack – Ginger Chews Candy – Natural Candy – Ginger Candy for Nausea - 2 Pack

SWEET & SPICY. Prince of Peace Original Ginger Chews are an easy and tasty way for you to enjoy ginger on the go.
REAL GINGER. Each individually wrapped ginger chew is made with 100% real ginger to support digestive health and comfort the stomach.
WHY GINGER. For centuries, ginger has been used to add flavor to food and to provide a natural health boost.
15 CALORIES. These naturally-flavored ginger chews are only 15 calories and made without artificial flavors, additives, or colors.
NATURAL HEALTH BOOTH. Ginger contains numerous anti-inflammatory and antioxidant compounds beneficial to health such as gingerols and is known for comforting the stomach, helping with nausea, warming the body's senses, supporting circulation, and more.

Bottled fruit smoothie

Bestseller No. 1

NOKA Superfood Smoothie Pouches (Variety) 12 Pack, 100% Organic Healthy Fruit And Veggie Squeeze Snack Packs, Meal Replacement, Non GMO, Gluten Free, Vegan, 5g Plant Protein, 4.2oz Ea (Packaging May Vary)

DELICIOUS AND REFRESHING SMOOTHIES: Each pack contains 12 fruit smoothie pouches, 2 of each flavor. Organic, Non-GMO, Vegan, Gluten-Free, Kosher. No artificial ingredients or preservatives. No refrigeration needed so you can take or keep them anywhere.
HEALTHY SNACK FOR ALL AGES: Our delicious smoothies are suitable for kids! NOKA is made with a mix of organic fruits, veggies, 5g of plant protein, flax seed, healthy fats and antioxidant-rich superfoods for balanced nutrition at lunch or on-the-go.
TAKE NOKA WITH YOU ANYWHERE: The convenient squeeze pack is the perfect size to toss in your bag. Enjoy NOKA as breakfast out the door, a healthy snack at work, after school sports, pre/post workout or as the ideal backpacking food while on the trail running, hiking, camping, biking, etc!
A LIGHTER AND MORE REFRESHING SNACK: Eating NOKA is like biting into a ripe piece of fruit! Skip the dried and frozen fruit, trail mixes, jerky, processed energy bars and drinks, and other snacks, and enjoy a delicious and refreshing NOKA instead.
WHY ALL THE FUSS ABOUT SUPERFOODS? Our bodies are designed to absorb nutrients from real foods better than vitamin supplements or synthetic substitutes. Superfoods have incredibly high nutritional profiles and are backed by extensive supporting research, not to mention, they are delicious!
Wellness/Entertainment for New Mom Care Package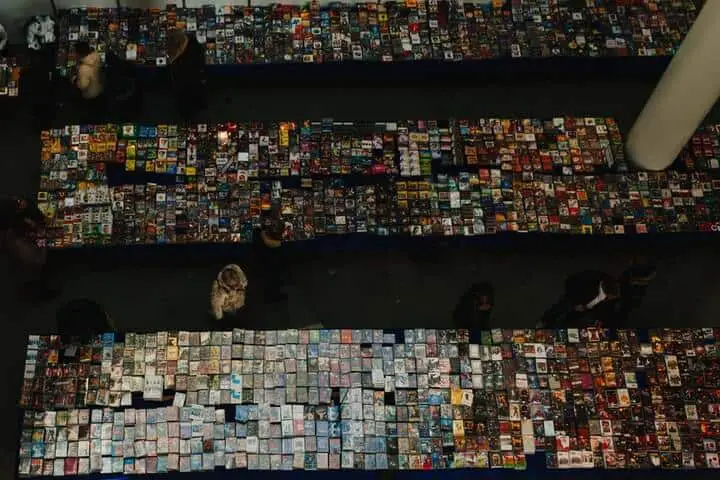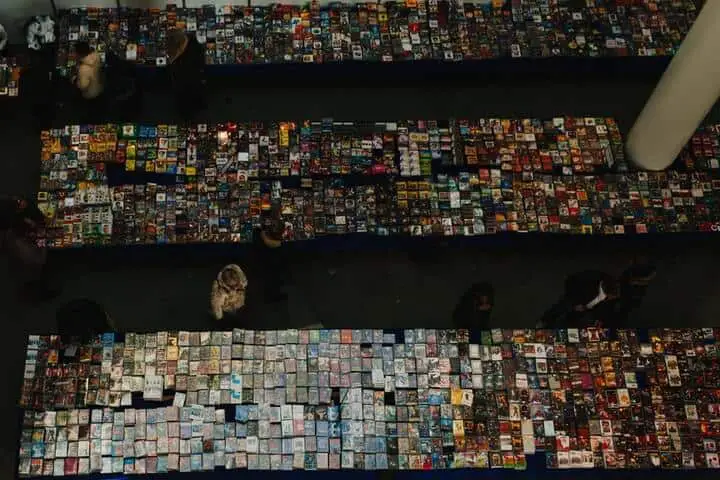 Every new mom deserves items to pamper her body and soul and help her get back to her normal self again as smoothly and quickly as possible. If you're wondering what the healthiest and comforting items to get at this time of her life are, here are some options that fit into a care package:
Natural body spray

Bestseller No. 1

Pacifica Beauty, Indian Coconut Nectar Hair Perfume & Body Mist, Coconut and Creamy Vanilla Scent, Natural + Essential Oils, Alcohol Free, 100% Vegan and Cruelty Free, Clean Fragrance

A light, alcohol-free spray designed to cover your body from hair to toe in amazing scent
This warm, sultry blend of coconut and delicate creamy vanilla is pure ambrosia
Ingredients We Love: natural and essential oils
Formulated without SLS, sulfates, parabens and petroleum
100% Vegan and Cruelty-free

Momma and Me Cashmere Beanie for warmth

2PCS Parent-Child Hat, Mother Child Daughter Son Baby Winter Warm Soft Knit Hat Family Crochet Beanie Ski Cap with Pom Pom Pink

Paternity Child Baby Mother Hat Warmer Family Cap ,2PCS Mother &Baby Daughter/Son Winter Warm Knit Hat Family Crochet Ball Beanie Ski Cap.
Our parent-child caps can be easily carried inside your handbag. Foldable and definitely save a lot of space. Our trendy and fashion hat will be your favorite choice for accessorizing.
These hats are made of super high quality cashmere,the soft material will make both your baby and you feel very comfortable .The ball design keep your baby adorable ,as well as warm .You will get a lot of compliments from others.
Wonderful winter pom beanie for you and your kids wearing while skiing, snowboarding, skating, sledding, snowshoeing, camping, hiking or any outdoor winter sports and activities. Soft material makes parents and baby feel very warm and comfortable. It is soft, stretchy, thick, warm, cute.
As it is known to us ,we need to take a very good care of newborn baby's head ,for their skin is very sensitive and easy to have cold .Our soft &warm baby hat are designed for keeping your baby's head warm and comfortable .

Coffee Scrub

Sale

Bestseller No. 1

Brooklyn Botany Arabica Coffee Body Scrub - Moisturizing and Exfoliating Body, Face, Hand, Foot Scrub - Fights Stretch Marks, Fine Lines, Wrinkles - Great Gifts for Women & Men - 10 oz

EXFOLIATING SALT SCRUB - This exfoliator body scrub can gently exfoliate the skin and remove dry and dead skin cells. The exfoliation process can assist as a stretch mark remover which will promote fresh, healthier, and younger looking skin. It can also improve the effectiveness of topical skin care products as the skin will be able to absorb the moisturizer and retain it longer. Perfect for use as a foot scrub for soft, smooth feet.
MOISTURIZING FULL BODY SCRUB – The rich and precious oils contained in this hand, foot and face scrub are invigorating and nourishing. It is a great moisturizer for skin and can act as a cleanser for oily and acne prone skin. Gently buff away dead, dry skin, and reveal newer-looking skin underneath with this facial scrub and skin scrub.
COFFEE SCRUB FOR CELLULITE AND STRETCH MARKS – Combat cellulite naturally with our anti cellulite coffee body scrub. It may help reduce the appearance of cellulite when gently massaging onto any problem area, such as buttocks, abdomen or thighs. We combine the best quality coffee grounds with moisturizing, skin-soothing oils and dead sea salt for an extra exfoliating and moisturizing kick. Use for a better experience than any cellulite cream or cellulite removal cream.
COMBAT SIGNS OF AGING – An anti aging moisturizer scrub that can help soften the skin and fight wrinkles, fine lines, and dark spots. It can help reduce signs of aging and tighten skin pores for a cleaner and smoother looking skin. The natural ingredients in this scrub help restore skin elasticity and suppleness. Feel younger, feel better.
SUITABLE FOR ALL SKIN TYPES – Our exfoliating body scrub is recommended for oily skin, dry skin, and everything in between. Get healthy, glowing skin with this spa quality gentle exfoliating and moisturizing body scrub and hand scrub! Apply it to moistened skin and massage gently with your fingertips in a circular motion for around 5 minutes. Rinse thoroughly and pat dry.

Essential Oil Pendant

Bestseller No. 1

6 Pcs Car Hanging Bottles Empty Glass Perfume Bottle Car Air Freshener Essential Oil Pendant Bottle Car Rearview Mirror Ornament Diffuser Decoration (flower)

You will get 6 pcs empty glass bottle,not included essential oils or perfume
Capacity:10ml,size:round(3x2x5cm);flower(4x3x5cm);pumkin(4x4x5cm),bottle color:black
Can be filled with essential oils, fragrance, air refreshing etc.
You can place it wherever you like, such as a car, office, kitchen, bathroom, or even a cabinet.
Hanging pendant for car and room decoration,great gift to your family,friends,lovers etc.

Organic Herb and Spice set

Sale

Bestseller No. 1

Simply Organic Ultimate Organic Starter Spice Gift Set

STARTER SPICE GIFT SET – What's life without a little spice? Whether you are a newlywed, a new homeowner, or an aspiring home cook looking to get your spice assortment started, Simply Organic spice gift set is a great gift to you or someone equally as special. Filled with fresh, flavorful organic spices our spice set transforms empty spice drawers into the ultimate spice rack or spice cabinet.
ESSENTIAL ORGANIC SPICES – Our ultimate organic starter spice gift set includes 24 of our most popular, pure and potent culinary spices. From our awarded "best ground cumin" by Cook's Illustrated to our warm, vibrant cinnamon you'll be ready to go way beyond the basics and put almost any recipe within reach.
CONVENIENT MINI SPICES – Great for if you're tight on storage space or needing just a bit of any particular spice. Made from plastic with a tight-fitting versatile sifter and pour spout cap. Convenient small size for easy storage to include in any spice rack or spice cabinet. Each bottle is clearly and beautifully labeled to keep your spice cabinet organized.
PURE AND POTENT FLAVOR - Simply Organic believes in pure and potent flavor grown at the source. Our rigorous standards mean that we know precisely what you're getting, and from where. All the spices in our gift set are Certified Organic by QAI (Quality Assurance International) and Certified Kosher by KSA (Kosher Supervision of America). Simply Organic products are always grown and processed without the use of toxic pesticides, irradiation, or GMOs.
ABOUT US - Simply Organic is a 100% certified organic line of spices, seasoning mixes, and baking flavors. Our pure, potent spices, seasonings and extracts bring real bite to everything you make, eat and share. Our goal, through our Simply Organic Giving Fund, is to help the millions of food insecure by not only providing funds and support to make organic food more accessible, but also in developing the next generation of leaders in sustainable and socially just organic agriculture.

Diffuser

Bestseller No. 1

InnoGear Essential Oil Diffuser, Upgraded Diffusers for Essential Oils Aromatherapy Diffuser Cool Mist Humidifier with 7 Colors Lights 2 Mist Mode Waterless Auto Off for Home Office Room, Basic White

Compact Size for Space-saving: Without occupying much space, you can easily place this palm sized diffuser on your desk, countertop, or pack in carry-on while on the go.
2 Misting Modes: You can set it to intermittent mist (6-8 hrs working time) that diffuser mists and pauses every 30s, it goes for almost the whole night; Or set it to continuous mist (3-4 hrs working time) that keep misting until water runs out, it creates an instant fragrance in your room.
PP Material and Cool Mist: Using PP material, this diffuser disperses a comfortable stream of room-temperature mist, which provides ideal coverage for small or medium sized room.
Romantic Mood Light: InnoGear essential oil diffuser has 8 soothing colors, light can switch from dim to bright. Great for creating atmosphere, meditation, or using as a night light.
Waterless Auto-off: You can enjoy a restful sleep and keep this diffuser on at night without worries. The diffuser will automatically shut off once the water runs out.

Maxi Pads

Sale

Bestseller No. 1

Stayfree Maxi Pads for Women, Super - 66 Count

Maximum Protection for Day or Overnight Heavy Menstrual Period Flow
Four Wall Protection With 18 Anti Leak Channels Help Block Leaks From Front to Back and Side to Side so You Can Worry Less About Leaks and Focus on Your Day
Incredibly soft cover for maximum comfort throughout even your heaviest days
Quick absorbing quilted cover keeps fluids away from your body so you feel as natural as possible
Neutralizes odors so you can go through your day with confidence and without changing your routine

Organic Facial Scrub

Bestseller No. 1

Era Organics Microdermabrasion Facial Scrub & Face Exfoliator - Spa Quality Exfoliating Face Mask with Manuka Honey & Walnut - Moisturizing Facial Exfoliant for Dry Skin, Blackheads, Wrinkles, Acne +

The Best Facial Scrub For Dull, Dry, Sensitive Skin. Get Beautiful, more youthful looking skin. Help remove stubborn blackheads, cleanse and minimize pores, exfoliate dull/dead skin cells and moisturize to the base of your skin with each wash. No machine needed.
Don't Damage Your Skin With Harsh Scrubs. Most exfoliators tear and damage your skin. Our microdermabrasion sugar scrub gently helps loosens dirt, grime and dull skin while nourishing your cells leaving healthy, beautiful looking skin. Get a softer, more youthful look in minutes.
Say Goodbye To Dull, Dry Skin. Our premium face and body scrub can remove daily build up so your face can replenish and look radiant again. Microdermabrasion at home helps gently polish away damaged skin, blackheads, stretch marks and is a powerful acne scar treatment. Less irritating than chemical peel facials.
Luxurious 2 In 1 Facial Treatment. Leave on to use as a facial mask to help balance your skin tone, reduce fine lines, wrinkles, and age spots. Your skin will soak up vitamin and mineral nourishing agents to help restore and protect skin. Finally, an anti aging mask that works.
Made For Sensitive Skin. This scrub is non toxic with no parabens or alcohol. It's of the highest quality botanical skin care products containing organic Aloe Vera, Manuka Honey, Walnut and powerful Vitamin C to help protect skin from damaging free radicals and premature aging in our exfoliating scrub and mask for face care.

Aromatherapy shower kit

Bestseller No. 1

Superior Steam Shower Generator DeLuxe | Self Draining Steam Shower Kit | 6kW Touch Control in Black | Aromatherapy Steam Head | Programmable temperature & time DeLuxe control for Perfect Steam

[ PROVEN RELIABILITY ] Steam Planet's Superior Steam Generators have been producing high quality Steam Shower kits for over 15 years. The DeLuxe steam shower kit upgraded the user interface, but maintained the same tested steam shower generator. The Superior Steam Generator is ETL certified
[ COMPLETE STEAM SHOWER KIT ] The Superior Steam Generator DeLuxe for showers comes as a complete kit. The steam generator, DeLuxe keypad controller, single aromatherapy steam head in ¾", temperature probe, and communications are all included. No wasted or unnecessary parts are in the steam shower kit.
[ AROMATHERAPY STEAM HEAD ] - Aromatherapy delivery system included with every steam generator. The steam shower generator can warm your essential oils and then infuse them into your steam shower.
[ SELF DRAINING ] - To increase the lifetime of your steam generator, the Superior Steam Shower Generator DeLuxe contains an automatic self draining system. The steam generator by automatically draining after each steam shower use flushes the interior of the generator every time.
[ SIZING & GENERATOR INFO ] Superior Steam DeLuxe 6kw Generator heats 140-320 nominal cubic feet. To calculate correct cubic feet use to following simple formula: length x height x width x 2

Purifying Charcoal soap

Bestseller No. 1

The Seaweed Bath Co. Purifying Detox Facial Bar Soap, Unscented, With Natural Organic Seaweed, Charcoal, Vegan, Paraben Free, 3.75 oz.

Our facial bar gently purify and nourish for softer, smoother-looking skin
Organic, sustainably-harvested bladderwrack seaweed with 65+ vitamins and minerals naturally detoxifies and promotes skin elasticity
Charcoal powder draws out and washes away dirt, toxins and impurities on the skin
Mineral-rich volcanic ash gently purifies and exfoliates the skin
Detoxifying green tea extract, rich in potent antioxidants, protects and moisturizes the skin

Arm and Legwarmer

Bestseller No. 1

Luckystaryuan 3Pairs Kids Girl's Leg Warmer Arm Leg Warmer (White Yellow and Wine Red)

Material:a little Wool(But soft and warm)+ Main acrylic,warm breathable comfortable.For all seasons just see how you wear for example you can wear directly in spring autumn on leg outdoor or in summer inside the airconditional room,in autumn winter outside the pantyhose or pants.
Tile size 35cm/13.77",fashion and flexsible suitable for most children.Suggest for girl height 100-130cm/39.37"-51.18",girl age 3-8 years.Girls height is different,leg warmers on leg position is different.
Color:White,Yellow,Wine Red,Black,Khaki,Coffee etc.Longer and Warm style specially for autumn winter,Multifunction can be as kids leg warmer like dancee leg wwarmer instead of pants also can be as arm warmer.
Function: keeping leg or arm warm,Occasion: can directly wear on kids leg indoor to keep them warm for example when they sleep avoiding leg catching cold.Also can wear outside pants as boot warmer to keep leg warm or as arm warmer.When girl dance also can wear preventing kids leg from hurt. Also 2 ways to wearr,can wear let it straight or as heel leg warmer.
For photo reason,maybe there is a little color difference.3Pack Inlcuded in the package,lovely gift package with our registered trademark Lucky staryuan!Perfect kids gift!

Infused Konjac Sponges

Bestseller No. 1

Minamul Konjac Exfoliating Organic Facial Sponge Set | Gentle daily face scrub/skincare | infused with best bamboo activated charcoal | Safe for Oily, Dry, Combination or Sensitive skin | 5 pack set

DEEP FACIAL EXFOLIATION & CLEANSING: Bamboo Charcoal infused sponges effectively unclogs pores along with excess oil and dirt. Very effective in reducing acne prone skin and breakouts. Safe for daily usage resulting in smoother silkier body & skin.
KONJAC ROOT HEALING: Natural and proven over 100's of years to detoxify and restore vitality with routine use. Excellent at eliminating body impurities and refining facial complexion.
LESS CLEANSER NEEDED: You'll be pleasantly surprised how effective just the konjac sponge and water is for deep facial cleaning. The rubbery texture of the root generates more foam thus reducing the need for more cleanser.
YEAR SUPPLY - 5 BLACK ACTIVATED CHARCOAL FACE SPONGES: Incredible value for six separate sponges which could easily last 9-12 months. Absolutely Non-Toxic and Eco and Earth Friendly. For best results we recommend you replace each cognac sponge every 2 months.

Dry skin body brush

Bestseller No. 1

Stainless steel Tea infuser ball

Bestseller No. 1

2 Pack Tea Strainers with Fine Mesh, JEXCULL 304 Stainless Steel Mesh Tea Ball Infuser 2.1 Inch Tea Filter and Steeper with Extended Chain Hook for Loose Tea Leaves Spices Seasonings

【Food Safe Material】Made of food-safe 304 stainless steel material, durable, sturdy and rust-resistant without being complete safe to the health. Smooth rounded edge and easy to clean, dishwasher safe
【Practical Chain & Hook】The chain of the tea strainer is long enough to hang the strainer on teapot, tea cup, coffee mug, or stockpot. There is a hook at one side of the chain to attach the strainer to the handle and a buckle on the other side to provided solid seal when buckled up
【Super Fine Mesh】Upgraded with ultra-fine mesh to prevent almost all of the solids from getting into the water with loose tea leaves, spices, herbs, etc. And you won't be bothered by a any tea residue since it leaves no gap when closed
【Wide Application】This tea ball infuser is a must have for tea drinkers. It measures at 2.1 inch in diameter and suitable for teapots, tea cups, tea bowls and more. It is also perfect to use for everyday cooking. Ideal gift for your friend and family who loves drinking and cooking a lot
【Zero-Risk Purchase】We are committed to supplying qualified products and best customer service. If you are not completely satisfied with our products, please feel free to contact us for a fast and satisfying solution

Shea-scented cleansing oil

Bestseller No. 1

Warm fleece slippers

Sale

Bestseller No. 1

ULTRAIDEAS Women's Cozy Memory Foam Closed Back Slippers with Warm Fleece Lining, Wool-Like Blend Cotton House Shoes with Rubber Sole (Midnight Black,size 9)

COMFY WOOLEN BLEND COTTON KNITED UPPER for ultimately breathable along with closed back heel keep warmth in. These home slippers provide good all-around coverage of the whole foot while still have enough elasticity to fit them well, little to no clunky feeling when walking on hard surfaces.
FLEECE LINING & FOOTBED :It's curved collar design home slipper. along with high-quality and fluffy sherpa lining, are ideal for keeping your warm from toe to ankle on cold night.This bedroom slipper will encompasses your feet very well and offers soothing comfort.
MULTI-LAYERED & HIGH-DENSITY CUSHIONING: Padded with one layer of high-density memory foam, multi-layered thickening foam and shock-absorbing design, these ladies footwear really pamper your feet in comfy softness and keep each of your steps like walking on the pillows.
DURABLE & SAFE RUBBER SOLE: The pliable full house slipper offers flexibility and traction which perfect for pottering around the house or walking your dog. The hard soles design foot pattern with grip on the bottom are sturdy, and keep you safe indoor outdoor.
CONVENIENT WASHING AND CARE : These ladies slippers are machine washable and will remain fresh like brand new after countless wash cycles (you just need to smooth the shape of the house shoe after washing). This pair of winter slipper could match well with your loungewear, pajamas, robes etc.

Lavender scented bath melt

Bath Bombs Gift Set, BODY & EARTH 10 X 3.5 oz Natural Essential Oils Lavender Handmade Birthday Gift Idea for Family, Women, Men

PERFECT FAMILY GIFT! Simple but practical packaging makes the Bath Bomb clear and easy to access. Convenient and easy to unfold. Great gifts for women, moms, teen girls, kids and men.
SOOTHE & REPAIR SKIN! Shea butter, coconut oil, sea salt, essential oils and so much more to naturally nourish your skin. Vegan, paraben-free and cruelty-free.
SUPERIOR VALUE! Best value - Low price - Zero compromise on quality. No staining colors or decorative remnants,our bath bomb will leave your tub clean.
LUXURIATE! Moisturizes and smooths the skin, bringing immediate relief from fatigue and stress. The bath bomb melt quickly and you can relax yourself in the fizzing water.
Pack of 10* 3.5oz Bath Bomb in inviting Lavender scent. With the unique floating color effect, this bath bombs will bring you comfortable, relaxed bubble bath journey.

Fitness membership Gift Card

Bestseller No. 1

Amazon eGift Card

Amazon.com Gift Cards never expire and carry no fees.
Multiple gift card designs and denominations to choose from.
Redeemable towards millions of items store-wide at Amazon.com or certain affiliated websites.
Available for immediate delivery. Gift cards sent by email can be scheduled up to a year in advance.
No returns and no refunds on Gift Cards.

Rose oil moisturizing soap

Bestseller No. 1

Dr. Bronner's - Pure-Castile Bar Soap (5 Ounce Variety Gift Pack) Almond, Unscented, Lavender, Peppermint, Citrus, Rose - Made with Organic Oils, For Face, Body and Hair, Gentle and Moisturizing

THIS VARIETY PACK INCLUDES: Dr. Bronner's Pure-Castile Bar Soaps are made with organic oils that are gentle & effective. Variety pack includes 6 scents: Almond, Baby Unscented, Lavender, Peppermint, Citrus & Rose (140g per bar).
MADE WITH ORGANIC OILS THAT ARE GENTLE and EFFECTIVE: We don't add any chelating agents, dyes, whiteners, or synthetic fragrances—only all-natural, vegan ingredients that are gentle, effective, and mild. Use on your face, body, or hair!
NO SYNTHETIC PRESERVATIVES, DETERGENTS, OR FOAMING AGENTS: Our Pure-Castile Bar Soap is made with plant-based ingredients you can pronounce—no synthetic preservatives, thickeners, or foaming agents—good for the environment and great for your skin!
GOOD FOR YOUR BODY & THE PLANET: Dr. Bronner's bars soaps are biodegradable and use all-natural, vegan ingredients that pose no threat to the environment. Our products and ingredients are never tested on animals and are cruelty-free.
PACKAGED IN 100% POST-CONSUMER RECYCLED WRAPPERS: Dr. Bronner's is diverting discarded paper waste from landfills by using and increasing demand for recycled materials. This prevents landfill buildup and has a positive environmental impact!

Postnatal Recovery tea

Pink Stork Postpartum Recovery Tea: Strawberry Passion Fruit, Postpartum Recovery Tea for After Baby, 100% Organic, Supports Labor & Delivery & Postpartum, Women-Owned, 30 Cups

Postpartum recovery: Made with key vitamins and nutrients to support postpartum healing, help balance natural energy levels, and provide your body with essential nutrients needed after childbirth. Great gift for new moms!
100% organic: Our whole-leaf tea is 100% organic + never genetically modified. We use biodegradable pyramid sachets. Each sachet makes 2 cups, 30 cups total. Take postpartum and beyond.
Female-herbalist formulated: This tea is formulated by our certified herbalists with herbs that have been used for centuries to support recovery and healing.
All the essentials: 100% organic herbs, including Red Raspberry Leaf, Oatstraw, and Dandelion, to support postpartum recovery. Caffeine-free.
Women-owned + run: Our founder and CEO is a woman, and over 80% of our employees are women. We are on a mission to provide women with hope and positively impact everyone that comes in contact with Pink Stork.

Lavender pillow spray

Sale

Bestseller No. 1

DRMTLGY Natural Lavender Linen and Room Spray. Pure Lavender Essential Oil and Chamomile Pillow Spray, Linen Mist, and Fabric Spray. Aromatherapy Spray for Relaxation and Sleep.

Natural stress relief spray. Sleep friendly combination of lavender, chamomile, witch hazel and , jojoba oil helps create a relaxing and calming environment
Non-toxic and eco-friendly formula. Our linen mist is free of parabens, sulfates, formaldehyde, and hexelyne glycol. Our formula is made in the USA and is never tested on animals.
A lavender spray freshener for anything! Can be sprayed on your bed, sheets, pillows, linens, towels, clothing, furniture, yoga mats, cars, and in your bathroom.
Lavender and chamomile sleep spray and pillow spray. Proven for stress relief, calm sleeping, and deep sleep.
Manufacturer's Warranty - Our Happiness Guarantee - We are excited for you to join the DRMTLGY Family! If you are not fully satisfied in any way, simply contact us for a full refund at any time. As a small family-owned company, we want all of our customers to feel like family too! 🙂

Multivitamins

Sale

Bestseller No. 1

Multivitamin Tablets with Vitamin D3 and Iron, 130 Count for Daily Nutritional Support

An excellent source of essential immune support nutrients, this multivitamin contains Vitamin C, Vitamin D3 and Vitamin A which are key nutrients that provide immune support. This multivitamin also contains Vitamin E for antioxidant support
Contains a 130-day supply of Nature Made Multivitamin Tablets with Iron, 130 tablets per bottle
Provides 23 key nutrients for daily nutritional support and is made with vitamin D3 and iron
Adults, take 1 tablet daily with water and a meal
Made with quality global ingredients. No color added, no artificial flavors, gluten free

Mini Salt Lamp

Sale

Bestseller No. 1

Himalayan Glow 17001 Natural Hand Crafted Naked Pink, Night Light,Crystal Salt Lamp with (ETL Certified) Dimmer Switch | 3-5 LBS

Himalayan Glow Natural Pink Salt Lamp Is Pure 100% Himalayan Crystal Salts From Himalayan Mountains, Its Exquisite Hand Carved Shape Is Perfect For Decoration
Naked Salt lamp Night Light Is The Only Lamp Which Comes With Its Original Shape Without Any Kind Of Base. It is The Only lamp which go with your style
Dimmer Switch (US 110-120V only) is Definitely Safer Than Other Brands That Has a Potential Fire Hazard. It Comes With a Patented Dimmer Switch To Adjust Brightness and Match The Ambiance
Perfect Gift Choice -Specially designed Gift Box to each Crystal, WBM Salt Lamps are thoughtful gift for your loved one's for every special occasions Like Halloween, Thanksgiving Day, Cyber Monday, Black Friday, Christmas, and New Year Eve. It's the Perfect Choice for your Love One's with it's Superior Quality to Brighten up your Mood and Create a more Romantic Atmosphere for your Room!
Customer Satisfaction: We Always Stand Behind Our Products and We Listen to Our Customers. If For Any Reason You Feel Our Salt Lamp Is Not For You, We Offer a 30-Day Money Back

Anti-aging Face Cream

Bestseller No. 1

Neutrogena Rapid Wrinkle Repair Retinol Regenerating Anti-Aging Face Cream & Hyaluronic Acid; Anti-Wrinkle Retinol Moisturizer & Neck Cream, with Hyaluronic Acid & Retinol, 1.7 oz

Packaging May Vary. 1.7-ounce jar of anti-aging & moisturizing retinol face & neck cream for day or night use to reveal visibly younger looking skin in just 1 week
Rich moisturizing cream features pure retinol, a dermatologist-proven ingredient that fights fine lines, dullness, wrinkles and dark spots
Formula helps reduce the look of deep wrinkles, including crow's feet, forehead, and cheek wrinkles and contains hyaluronic acid, which adds plumping moisture to help hydrate and rejuvenate the look of skin
Anti-wrinkle face & neck cream hydrates and plumps with moisture to rejuvenate the look of dull skin while working deep within skin's surface to reduce the look of wrinkles and diminish the look of dark spots. Skin Care Concern: Aging Fine Lines & Wrinkles Dull Skin Uneven Skin Tone Dark Spots
From the retinol brand used most by dermatologists, this retinol moisturizer is free of parabens, mineral oil and dyes

Baby Nasal Vacuum

Bestseller No. 1

Pantyliners

Bestseller No. 1

Always Thin Daily Wrapped Liners, Unscented, 162 count

Tiny size is easy to tuck into a bag or pocket
Breathable Odor Lock Layer helps keep odor away without perfumes or deodorants
For a shower-fresh feeling all day, every day
Individually wrapped so you can take it anywhere

Peppermint and Lavender Headache Balm
Herbal Firming Paste

Sale

Bestseller No. 1

TruSkin Vitamin C Serum for Face, Anti Aging Serum with Hyaluronic Acid, Vitamin E, Organic Aloe Vera and Jojoba Oil, Hydrating & Brightening Serum for Dark Spots, Fine Lines and Wrinkles, 1 fl oz

ANTI AGING FACE SERUM - Vitamin C blends with Botanical Hyaluronic Acid, Vitamin E, Witch Hazel, and Jojoba Oil in an anti aging, skin brightening formula designed to improve wrinkles and dark spots
OUR CUSTOMERS KNOW BEST - Don't just take our word for it, see thousands of reviews from real Amazon customers rave about brighter, fresher looking skin
PLANT-BASED FORMULATION - No added synthetic colors, fragrances, parabens, phthalates, sulfates, PEGs, or GMOs. Our active botanicals combine in a silky smooth anti-aging serum that can be used day or night.
CERTIFIED CRUELTY FREE by Leaping Bunny, our Vitamin C facial serum is also formulated, manufactured and bottled in the USA for guaranteed freshness
EXTENDED MANUFACTURER GUARANTEE - Love it or your money back! If for any reason you decide this product isn't a good fit for your skin, we offer a 90-day money-back refund. The expiration date is printed on the barcode sticker attached to the packaging.

Foot bath

Sale

Foot Spa Massager with Heat Bath, Motorized Massage Rollers, Pumice Stone, Bubbles, Infrared Light, Pedicure Kits, Digital Adjustable Temperature Control and Timer to Help Relieve Foot Stress

【Upgraded Motorized Foot Spa Massage】: Turejo Foot spa upgraded 6 automatic rollers, more effectively stimulate all the acupressure points of your soles. A combination of automatic roller massage, Oxygen bubble massage, auto heating, foot stone massage and infrared light therapy to help relieve stress and fatigue, improve your sleeping quality, enhance blood circulation to improve metabolism
【Fast Heating & Temperature Maintenance】: Heated foot spa massager, the water temperature can be set between 95°F to 118°F (35℃ ~ 48 ° C) with Safe PTC Heater, speed heating to your comfortable temperature and auto maintain water temp. Bottom heat dissipation design offer super double protection
【Not only massage】: Our foot massager spa is equipped with auto Rotating Pedicure stone , the included nail file and brush, target to help remove dead skin and smooth your feet, use with the foot spa massage to better improve your foot skin appearance, keeping it fresh and smooth. Additional infrared lights help sterilization of your feet, keeping them clean and hygiene. It will be great to add essential or epsom salt for a nice foot spa therapy!
【More Humanized Design】: The foot spa bath also designed with a intimate timer function, just one button to set a ideal massage time. Came with invisible portable handler and a automatic drain, super convenient to move the foot bath tub and empty the tub. Enough big space to perfectly fits up to a Men's size 15 foot. Good for personal use and as gifts for others
【Safety First & Customer Priority】- FDA certification certifies quality ensure your safety. All the foot spa massagers are on strict inspection before packaging. If you receive a product with water signs inside, this is a sign of factory inspection, which is a normal phenomenon. For any quality-related issues, please feel free to contact us, and a satisfying solution will be provided in 24 hours

Teething necklace for baby

Sale

Bestseller No. 1

Calming Affirmation Stones

Natural Stool Softners
Organic Bottom Spray

California Baby Calming Diaper Area Wash/Spray - Gentle Intimate Spray Cleaning, Gently Cleans and Soothese, Calming, Alcohol-Free | 6.5oz

Smart Diaper Wipe Alternative – Dirty diapers and harsh wet wipes can dry out and irritate skin while baby diaper area wash spray helps soothe and hydrate sensitive areas.
Soothes Alleviate Diaper Area – Designed for boys and girls in cloth or disposable diapers, our baby diaper area wash contains Aloe Vera and Calendula for soothing support.
Plant - Based Skin Cleanser – This plant-based cleanser contains non-irritating witch hazel extract to gently clean delicate skin, non-burning and non-irritation.
Light, Fresh Scent – Especially great for smelly baby diapers, our baby diaper area wash uses French lavender and tea tree essential oils to alleviate harsh odors and body smells.
Allergy-Tested Purity – California Baby boy and girl diaper area wash is gluten, soy, oat, dairy, and nut free (except coconut).

Bath Herbs

WishGarden Herbs - AfterBirth Sitzbath, New Mother's Healing Respite, Organic Herbal Tincture, Post-Birth Soother (3.5 oz)

✅ORGANIC & WILD-HARVESTED INGREDIENTS: Our staff of highly trained herbalists use only quality-tested ingredients to produce or signature formulations that sooth, nurture and support our bodies in the way nature intended.
✅POST-BIRTH SOOTHER: WishGarden Herbs' AfterBirth Sitzbath is an herbal soak made specifically for women post-birth to soothe minor irritations.
✅CERTIFIED ORGANIC & WILD-HARVESTED INGREDIENTS: Our staff of highly trained herbalists use only quality-tested ingredients to produce our signature formulations that soothe, nurture and support our bodies in the way nature intended.
✅COMMITMENT TO SUSTAINABILITY: We make remedies from a love of plants and the earth, so sustainability is very important to us. Each of our suppliers go through an extensive screening process and meet our high standards for sustainability & quality.
These statements have not been evaluated by the Food & Drug Administration. This product is not intended to diagnose, treat, cure or prevent any disease.

Coconut Infused body Lotion

Sale

Bestseller No. 1

Jergens Hydrating Coconut Body Moisturizer, Infused with Coconut Oil and Water for Long-Lasting Moisture, Hydrates Dry Skin Instantly, 16.8 FL OZ, Dermatologist Tested (Packaging May Vary)

INSTANT MOISTURE FOR DRY SKIN - This oil-Infused formula provides long-lasting hydration to lock in moisture for beautiful skin you can enjoy all year long.
HYDRATING COCONUT OIL AND WATER - Infuse your skin with a double dose of coconut: blended with coconut oil and coconut water,this lotion provides long-lasting moisture, plus a light tropical fragrance you can enjoy all year long.
INDULGE IN DEEPLY NOURISHED SKIN - Moisturize daily through every season for long-lasting, moisture-rich hydration and radiant, glowing skin.
LIGHTWEIGHT, FAST-ABSORBING LOTION - Lightweight formula that absorbs fast and restores your skin's deep luminosity without feeling heavy after applying.
CLEAN, LIGHT FRAGRANCE - Gives your skin a light, tropical coconut fragrance to transport you to a place of peace all year long.

Jogger Pants

Cherokee Infinity Women Scrubs Pant Mid Rise Jogger CK110AP, S Petite, Black

FLATTERING FIT, PETITE SIZES UP TO 2XL - Infinity petite scrub pants for women feature on-trend styling and sizes from XXS to 2XL. These womens scrubs are designed for comfort and maximum durability. Petite inseam is 26". (Underscrub sold separately).
ODOR FIGHTING, LONG WEARING - Certainty Antimicrobial Fabric Technology* inhibits the growth of microbes that cause odor and fabric damage. Your joggers for women smell fresher and last longer. Our antimicrobial fabric protection lasts beyond 50 washings. These are petite scrubs women will buy on repeat.
FOUR-WAY STRETCH FABRIC - The Infinity moisture wicking fabric is stretchy, soft, durable and machine washable making it comfortable and easy care to outlast your toughest work shift. Certainty fabric technology keeps you looking, feeling and smelling fresh. These womens joggers will move with you thanks to the stretch fabric.
FIVE POCKETS FOR LOTS OF STORAGE - Two zippered front pockets keep your items secure in these jogger scrubs for women. Roomy cargo pocket on the right plus two back pockets provide additional storage. Cargo pocket features reflective tape for an upgraded look. Infinity by Cherokee pockets are large enough for iPhone and Galaxy phones.
KNIT WAISTBAND AND CUFFS - Soft, comfortable and moisture wicking, a secure rib-knit covered elastic waistband and leg bands stretch right where you need it. Reach, bend and twist with ease in these jogger womens scrub pants thanks to the stretchy rib-knit placement. Scrubs for women petite have never been so fashionable and functional.

Colorful pill box

Sale

Bestseller No. 1

AM PM Weekly 7 Day Pill Organizer, Sukuos Large Daily Pill Cases Pill Box with Easy Push Button Design for Pills/Vitamin/Fish Oil/Supplements (Rainbow)

Bold Mark & No Need To Remember: Bold Am Pm Day's marks of the Week let you know what to take today, upgrated printing guarantees up to 7000 times of use without wear to tear.
Large Pill Organizer: Weekly pill organizer include 7 colorful cases, each compartment can hold up to 8 large fish oils or 12 standard-sized multi-vitamins.
Bpa Free & Healthy Friendly: Adopt food grade material for health care or medical use safely, transparent dispenser organizer and AM/PM mark make users easy to distinguish.
Simple To Open And Close: Push button opening with minimal force and snaps down relatively easy after it's filled.The pill sorter will never pop open by themselves.
Over all size: 9 x 4.5 x 1.2 inches, individual compartment size: 1.3 x 1.18 x 0.82 inches

Pain Relief Spray

Sale

Bestseller No. 1

Aspercreme Odor Free Max Strength Lidocaine Pain Relief Dry Spray, 4 Ounces

Contains one (1) 4-oz. spray bottle of Aspercreme Odor Free Max Strength Lidocaine Pain Relief Dry Spray
MAX STRENGTH PAIN RELIEF: Aspercreme Pain Relief Dry Spray With Lidocaine numbs tough muscle pain, joint pain and back pain
FAST-ACTING: Aspercreme Lidocaine Spray delivers powerful pain relief
ODOR-FREE DRY SPRAY: This pain relief spray has no odor for discreet pain relief when you need it most
KEEPS HANDS CLEAN: Non-greasy Aspercreme Pain Spray dries quickly and works at any angle for easy, effective pain relief

Energising crystals

Justinstones Natural Aventurine Gemstone Healing Crystal 1 inch Mini Puffy Heart Pocket Stone Iron Gift Box (Pack of 10)

This listing is for 10pcs randomly chosen Aventurine Puff Hearts measuring approximately 25mm(1 inch) wide, 20mm (0.8 inch) tall, 12mm(0.5 inch) thick
Crystals formed into the shapes of a heart help to activate the Heart (4th) chakra and emanate particularly good vibrations.The 4th chakra meanings relate to the feelings of love, compassion, peace and unconditional love. This chakras meaning is all about the concept of 'loving' in all meanings of the word including in a sacred sense.
Ideal Gift choice--Comes in a nice iron gift box. Perfect gift to show your love to someone you do love and care at any time.
Each one is unique, please allow for variations in color and marking , the product may has different color or marking from the image we provide
Kind Reminder: only choose brand owner, follow seller does not care your sastifaction, if you do not like the item you received, you may get hassle in return.

Aromatique Hand Wash

Sale

Aesop Resurrection Aromatique Hand Wash | 500mL/17.99 oz All Natural Hand Wash | Liquid Hand Soap for All Skin Types | Paraben-Free, Cruelty-Free & Vegan Scented Hand Wash for Men & Women

CLEANSES HANDS WITHOUT DEHYDRATING SKIN.: A gentle formulation containing oils of Orange, Rosemary and Lavender to effectively cleanse the hands without drying them out.
CITRUS, WOODY & HERBACEOUS AROMA: Our natural foam hand wash has a citrus, woody & herbaceous aroma that enriches your mind and body as the day progresses while keeping your skin clean, soft, and hydrated.
BOTANICAL INGREDIENTS: Our moisturizing hand wash has a clear, low-foaming gel texture formulated with Mandarin Rind, Rosemary Leaf & Cedar Atlas that are carefully selected for their anti-oxidant & anti-inflammatory properties.
USAGE: Dispense into damp hands, lather, then rinse thoroughly.
CRUELTY-FREE: All Aesop products are vegan, and we do not test our formulations or ingredients on animals.

Massaging body oil

Bestseller No. 1

Aromatherapy Sensual Massage Oil for Couples - High Absorption Lavender Massage Oil for Massage Therapy and Relaxing Massage Oil with Sweet Almond Oil for Dry Skin - Natural Body Oil Moisturizer

Full Body Massage Oil - Whether you want a back massage neck massage or foot massage you can reap the benefits of our natural massage oil formula with aromatherapy oils for sensitive skin care
Lavender Oil for Skin - Our massage oils for couples massages are made with lavender aromatherapy essential oils for beauty and skin care making our lavender body oil massage formula so satisfying
Moisturizing Body Oil - Try our almond massage oil lavender formula with pure jojoba oil for skin care that works wonders as a couples massage oil for men and women to enjoy together or alone
At Home Spa Day - Looking for one of the best aromatherapy relaxation gifts for women then look no further than our beauty skin care products that help moisturize and can improve your connection
Maple Holistics Quality - Our moisturizing body oil for dry skin care featuring natural oils are tested for quality control because we believe you deserve the best aromatherapy products for self care

Organic Facemask
Yoga pants

Bestseller No. 1

Cherry Blossom hand cream

Bestseller No. 1

L'Occitane Delicate Cherry Blossom Hand Cream, 2.6 oz

The lightly textured formula is non-greasy and contains shea butter, which helps to smooth and moisturize skin
Enriched with a cherry extract from the luberon region of provence, it leaves skin delicately perfumed
One of the best product of this brand.

Soothing Lavender Heat Pillow

Sale

Bestseller No. 1

DreamTime Eye Pillow with Lavender Aromatherapy, Natural Herbal Mask, Purple and Brown, Pack of 1

AT HOME SPA: Treat yourself to the luxury and comfort of a spa without leaving home. Soothe your senses, relax, and rejuvenate both mind and body.
NATURAL AROMATHERAPY: This eye pillow is filled with long-lasting natural plant herbs and oils for effective aromatherapy.
SOOTHING ACUPRESSURE: Filled with natural flax seeds in addition the aromatherapy herbs, the DreamTime Eye Pillow's gentle weight can help soothe and comfort you.
COLD THERAPY: For cooling relief, seal in a plastic bag and freeze overnight before use. The cool pillow will soothe and relax you in no time.
MATERIALS AND CARE: The soft, luxurious fabric elevates your experience to absolute bliss. Spot clean only. Do not allow the grain fill to get wet. Do not heat.

Cucumber eye pads

Bestseller No. 1

Cocoa Butter Lotion
Eye Gel

Sale

Bestseller No. 1

GenTeal Lubricant Eye Gel, Severe, 0.34 Fl Oz

Delivers long-lasting relief of dry eye symptoms
Strength of a gel, convenience of a drop. Squeeze 1-2 drops of the gel into the pocket made by the lower eyelid. Remove your index finger from the lower eyelid
Nighttime Protection: Apply before bed to help relieve dry eye discomfort and irritation
Unique Ingredient Combination: Shields eyes against further irritation due to severe dry eye.
Protects against further irritation

Thermometer

Bestseller No. 1

Touchless Forehead Thermometer for Adults and Kids, Digital Infrared Thermometer for Home with Fever Indicator, Instant Accurate Reading

Essential item for fever monitoring: Femometer infrared thermometer is a ideal for adults, kids and elders. It's accuracy and easy to use, which is a great gift for yourself or someone you care about.
No Contact Thermometer: The infrared thermometer will get the temperature reading without body or object contact. Move the thermometer close to the forehead and press the button, you will get the accurate temperature readings.
Fever Alarm: There are 3 colors display on the LCD screen for different temperature level. With clear large LCD Screen Display, it allows you easy to read day and night. ℉ and ℃ are easily switchable.
Dual mode:The infrared thermometer can measure both human body temperature and object temperature. It can record 10 sets of data.
What You Get:1 Infrared Thermometer, 1 Operating Manual,1 Quick Start Guide, 2 AAA batteries(LR03)

Spa Gift cards

Bestseller No. 1

Bringing Up Bebe Book

Sale

Bestseller No. 1

Kindle

Sale

Bestseller No. 1

Kindle - Now with a Built-in Front Light - Black - Ad-Supported

Purpose-built for reading with a 167 ppi glare-free display that reads like real paper, even in direct sunlight.
Adjustable brightness lets you read comfortably—indoors and outdoors, day and night.
Unlike a tablet, a single battery charge lasts weeks, not hours.
8GB of storage means thousands of titles on hand all in a compact size.
Read distraction-free. Highlight passages, look up definitions, translate words, and adjust text size—without ever leaving the page.

Amazon Echo Spot

Bestseller No. 1

E-book Gift Card

Bestseller No. 1

Carbon Fiber Wallet Money Clip | Minimalist Wallet Credit Card Holder Blocks RFID | The Perfect Gift "Money Clip" for Men and Women | eBook and String replacement by Impress-for

DURABLE AND SECURE CARBON FIBER WALLET - The Wallet is Made of high Quality Carbon Fiber that is better than alloy. Light, compact, convenient, resilient to scratches. The Money clip is made to last, with premium material. Our Wallet Money Clip has RFID anti-lock protection design that will keep your private information safe!
IDEAL FIT - let´ s get rid of the thick traditional wallet. The money clip wallet is a lot thinner than traditional wallets, much lighter, hold up to 13 cards easily, elegant with a fashionable look and its particular appearance, the Carbon Fiber wallet will suit your elegance wardrobe perfectly!
CREATE YOUR STYLE WITH THE CARBON MONEY CLIP – Complete your own style with our personalized carbon wallet money clip for a look that will make you incomparable. Style defines a person! It will define you. The small card-holder wallet has a "C" Shape design that will help you to withdraw the cards easily.
THE PERFECT MINI WALLET PRESENT – The Carbon fiber wallet is the perfect gift for any occasion, Father´ s Day, graduation, birthday, Valentine´ s day, Christmas and anniversaries with designer quality packaging and the mentioned additional features!
LIFETIME WARRANTY – The Slim card-holder wallet with exquisite packaging and gift box packaging. Love them or we will refund the full price, no questions asked!

Uber Eats Gift Cards

Bestseller No. 1

$200 Visa Gift Card (plus $6.95 Purchase Fee)

This card is non-reloadable. No expiration of funds. No cash or ATM access. Cards are shipped ready to use.
A one-time $6.95 purchase fee applies at the time of purchase. No fees after purchase (including dormancy, service or other fees).
This item is not eligible for refund or return. Available for sale within the United States only (not available to Puerto Rico residents). Additional shipping restrictions apply to Hawaii, Kansas, New Mexico, South Dakota, US Virgin Islands, Vermont, and West Virginia.
Do not provide any gift card details (such as the claim code) to someone you do not know or trust. There are a variety of scams in which fraudsters try to trick others into paying with gift cards. We want to make sure our customers are aware of potential scams that may involve asking for payment using gift cards. See "Be Informed" link at the top of the page to learn more.

Coffee Gift Cards

Bestseller No. 1

Starbucks Gift Card $25 - Packaging may vary

A Starbucks Card is Always Welcome.
Starbucks Cards redeemable at most Starbucks locations.
Packaging design may vary
No returns and no refunds on gift cards.
It's a great way to treat a friend. It's a convenient way to pre-pay for your own regular purchases.

Amazon Echo Spot

Bestseller No. 1

How Not To Hate Your Husband After Kids Book

Sale

Bestseller No. 1

Mom's Book Of Crosswords

Bestseller No. 1

Streaming stick

Sale

Bestseller No. 1

Roku Streaming Stick+ | HD/4K/HDR Streaming Device with Long-range Wireless and Roku Voice Remote with TV Controls

Wireless that goes the distance: Basement rec room Backyard movie night Bring 'em on. The long-range wireless receiver gives you extended range and a stronger signal for smooth streaming even in rooms farther from your router
Brilliant picture quality: Experience your favorite shows with stunning detail and clarity—whether you're streaming in HD, 4K, or HDR, you'll enjoy picture quality that's optimized for your TV with sharp resolution and vivid color
Tons of power, tons of fun: Snappy and responsive, you'll stream your favorites with ease—from movies and series on Apple TV, Prime Video, and Netflix, to cable alternatives like Sling, enjoy the most talked-about TV across thousands of channels
No more juggling remotes: Power up your TV, adjust the volume, mute, and control your streaming all with one remote—use your voice to quickly search across channels, turn captions on, and more in a touch
Setup is a cinch: Plug it in, connect to the internet, and start streaming—it's that simple

Adult Coloring Book on Motherhood

Sale

Bestseller No. 1

Nicecho Art Markers Dual Brush Pens, 60 Artist Coloring Marker, Fine & Brush Tip Pen Art Supplier for Kids Adult Coloring Book Bullet Journaling Drawing Planner Scrapbooking

【CONVENIENT, STURDY DUAL TIPS】With 2 different tips to choose from, you have an infinitely wider array of coloring styles at your disposal! 0.4mm fine tip is great for sketch outlining & details; 1-4mm soft brush tip for shading and quickly color in large areas art project. Double Tips, Double Fun!
【60 UNIQUE COLORS OPTIONS】You'll never run out of possibilities or color options with this deluxe coloring markers set. Each set Includes 60 vibrant primary and complementary colors, NO duplicate. And blend beautifully for added dimension to your artwork, and create one you never have before.
【SMOOTH, VERSATILE USE】With nicely pigmented ink, there are many ways you can use Nicecho dual brush marker set, from everyday uses to extended creativity sessions! Those coloring pens are smooth for drawing, adult coloring book, calligraphy, journaling, lettering, alendar, card making and more.
【WELL PACKED & GREAT GIFT】Our dual tip pens comes with a durable carrying case which have pen slots to organize all your colors. If you know someone who's artistically inclined in your life, this is a thoughtful gift that will keep on giving. Gift at Christmas, Valentines day, graduations, birthdays or New Year.
【SAFE & NONTOXIC INK】No need to worry about ink getting on your skin again. Those coloring book markers are completely non-toxic, and can be wash off easily with water. Please keep caps tight after every use. We are here for any products issue as you need.
Miscellaneous Supplies for New Mom Care Package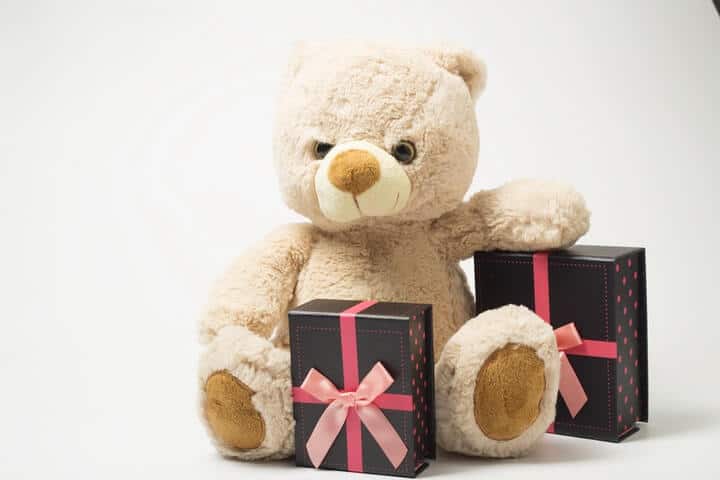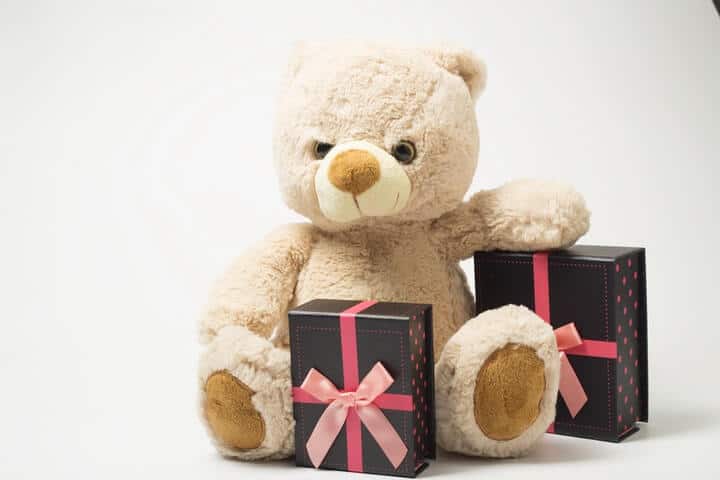 Looking to add some random yet important items in your care box that'll be useful to both mother and child? Here's a list of ideas to work with that'll cater to the needs of the new mother and her bundle of joy:
Baby booties

Sale

Bestseller No. 1

Pacifier

Bestseller No. 1

Philips AVENT Soothie Snuggle Holder with Detachable Pacifier, Elephant, 0m+

Comes with the 0-3 month Soothie pacifier used by doctors and nurses to calm newborns
Pacifier and stuffed animal detach for easy cleaning
Stuffed animal makes the pacifier easy for parents and babies to find
Stuffed animal keeps the pacifier close to baby
Stuffed animal has a second attachment point for pacifiers with ring handles

Mother And Child necklace

Bestseller No. 1

925 Sterling Silver Mother and Child Love Heart Pendant Necklace Mom Daughter Jewelry Gifts for Women

Theme: Mother holding child love heart pendant necklace means a mother's love is forever, it is the perfect gift for mother and grandma. For the most beloved mother! express your love for mom with this heartfelt fashion pendant. It's a special gift that she will keep forever.
Material: 925 Hypoallergenic Sterling Silver Necklace,Tarnish Resistant, Nickel Free
Pendant Size: 21*21mm; Total Weight: 4.5g(pendant+chain), Chain length: 18 inches+1.2 inches extension chain.
Mother's day gift,New mom gifts,Jewelry for mom,Necklace for mom and daugher,nana necklace,mother and kid necklace ,Gift for mom and grandmother, Nana gifts,Thanksgiving gift,Christmas Gift,Birthday Gift, Wedding Anniversary Gift
Perfect customer service: ♥ BLOVIN is committed to provide high quality jewelry and best services to all customers, your Feedback is our motivations to improve. Add it to your Wish List to keep an eye on the latest BLOVIN offers and promotions! ♥

Nail clipper

Sale

Bestseller No. 1

Nail Clipper Set,Premium Stainless Steel Fingernail and Toenail Clipper Cutters, Fingernail Clipper Cutters Sets with Nail File Sharp,Effortless Stainless Steel Nail Clippers for Men & Women

Best Nail Trimmer:The nail clippers sets use comfortable ergonomic shape to lever, and the curved edge follows the natural shape of the nail. Make every use smooth and simple, suitable for all kinds of nails.
Ultra Sharp Blades:The sharpest and hand polished cutting edge, sharp stainless steel blade can cut thick nails smoothly and easily, no jagged nail edges. effectively preventing nails and toenails from cracking. Each of our nail clippers has a small embedded metal nail file, which is an ideal tool for polishing rough edges of nails. It is very convenient to keep nails clean and healthy anytime and anywhere.
Premium Stainless Steel:These nail clippers are made of solid zinc alloy stainless steel precision blades and anti-skid bars, which are durable, mould proof and rust proof. Good quality is enough to make it durable.
Easy to Carry:Each nail clipper has Key chain holes and sharp enough blades. It is convenient for daily multi-functional use, portable, suitable for various types of people's nails. It will be a unique gift for your loved ones, relatives and friends.
Friendly Service:We provide 100% satisfactory hassle-free replacement guarantee. We provide lifetime and full range of customer support services, you can trust us and buy our products without hesitation.

Baby sling wrap

Bestseller No. 1

Acrabros Baby Wrap Carrier,Hands Free Baby Carrier Sling,Lightweight,Breathable,Softness,Perfect for Newborn Infants and Babies Shower Gift,Black

PREMIUM BABY WRAP CARRIER – The balance of comfort, style, and support, each wraps around your back and crosses in the front for inward-facing baby wear.
SUPPORTIVE HANDS-FREE CARRYING – A smart way to keep your baby comfortable, protected, and close to your chest, this baby wrap carrier lets you move, shop, and work freely.
SOFTER BREATHABLE COMFORT – Knitted with a stretchy, high-quality rayon/polyester blended yarn,our baby wrap carrier is lighter and more comfortable for you and your baby.
Reinforced Gender Neutral Design – Acrabros baby wrap carrier offer double-sided stitching for more strength and posture stability for safe hip development.one-size-fits-all baby carrier , the stretchy knit and trendy color makes it a great addition to any mom looking to care and cradle a baby.

Digital Photo Frame

Sale

Bestseller No. 1

Brookstone PhotoShare 8" Smart Digital Picture Frame, Send Pics from Phone to Frames, WiFi, 8 GB, Holds 5,000+ Pics, HD Touchscreen, Premium Black Wood, Easy Setup, No Fees

Effortlessly send photos and video clips from phones to frames with the free PhotoShare Frame App, Email, Facebook, or Google Photos & they arrive in seconds
Smart Digital Picture Frame with stunning 8" HD Touchscreen Display
WiFi enabled to receive photos from anywhere, anytime - keeping you connected to friends and family, no matter how far
Quick & Easy one-minute setup
No fees – invite all your loved ones to share photos too

Bath Rubber duck

Bestseller No. 1

Baby Monitor

Bestseller No. 1

Baby Monitor with Remote Pan-Tilt-Zoom Camera and 3.2'' LCD Screen, Infrared Night Vision (White with Black)

Large LCD Display & Safe Wireless Technology: This video baby monitor come with a 3.2" LCD display. Application of frequency hopping and digital encryption technology ensures secure and reliable connection.
REMOTE PAN TILT and ZOOM &3.2" LCD DISPLAY: Remote control camera rotate 355° in horizontal and 120° vertical ensuring you always have a clear view of your baby from any angle.
SMART FEATURES:The crystal clear two-way audio feature allows conversation both ends as clear as if you were in the same room with your little one. Room temperature monitor and alert, night vision, lullaby, sound level LED indicator, audio only mode.
EASY and CONVENIENT to OPERATE: Setup is simple just like plug and play. The Parent Unit powered by rechargeable battery gives you full mobility in the house.
Monitor freezing happens ocasionally. It is normal, please try to reset the monitor through the key in back and re-paid the camera with monitor. The user guide.pdf is in the Technical Specification of Product information detail page.

Burp cloth

Sale

Bestseller No. 1

Muslin Burp Cloths 6 Pack Large 100% Cotton Hand Washcloths 6 Layers Extra Absorbent and Soft (White, Pack of 6)

PURE COTTON MUSLIN BURP CLOTHS – no parent can ever have too many muslin burp cloths as they can be used for so many things! An ideal size to pop into a handbag or changing bag and can be used all around the home as they come in super handy when feeding, changing or even cleaning baby
MULTI-PURPOSE ESSENTIAL FOR BABIES – our muslin cloths are so versatile and can be used in a multitude of ways. Perfect for protecting your clothing when burping little ones, wiping up sticky messes, as a breastfeeding cover up, for teething, dribbling babies or even as a changing mat cover when out and about to keep the area hygienic
EXCELLENT QUALITY PURE COTTON – made from 100% breathable cotton, these muslin burp cloths are top quality and machine washable. Cotton is super gentle to use on baby's sensitive skin, breathable and extra absorbent too
PACK INFORMATION – this pack contains 6 x muslin burp cloths, measuring 20" x 10" inches each. The cloths are 100% Cotton and have 6 layers of extra absorbent, soft material
PERFECT BABY SHOWER GIFT – top of the baby registry, this is an essential item for new parents, the more the merrier where burp cloths are concerned! These white burp cloths are suitable for both boys and girls, easy to wash and very durable too. Each set of muslin cloths come with a pretty bow, ready to gift!

Pack of Bibs

Sale

Bestseller No. 1

Neat Solutions 2-Ply Knit Terry Solid Color Feeder Bibs in White - 10 Pack

THE BASIC BIB SET EVERY NEW MOM NEEDS – Life with a baby can get messy! Neat Solutions bibs keep baby comfortable and dry. That's why these bibs make a perfect gift for new moms and are an essential for any baby registry.
SOLID WHITE IDEAL FOR CRAFTING - Add your own embroidery details and customize for your little one or use to decorate and personalize for baby showers!
DOUBLE SIDED TERRYCLOTH DESIGN - Absorbent terrycloth offers great protection from mealtime accidents. Easy hook and loop closure makes meal time easy. 75% cotton/25% polyester. Machine wash and dryer safe.
UTILITY TEN PACK – Infants may use up to a dozen bibs per day! The Neat Solutions bib ten pack offers terrific value.
NEUTRAL, UNISEX DESIGN - These white bibs won't clash with your baby's fashion statement

Baby towel

Bestseller No. 1

Bamboo Hooded Baby Towel - Softest Hooded Bath Towel with Bear Ears for Babie, Toddler,Infant - Ultra Absorbent and Hypoallergenic, Natural Baby Towel Perfect for Boy and Girl

【TWO Promises】① The latest textile technology, double-layer materials.Ultra thick & absorbent baby towels. Excellent longevity makes them full reusable. ② Truly natural bath hooded towel. Ideal solution for babies with sensitive skin or allergies.
【ECO FRIENDLY】 Bamboo bath towels help preserve the environment by reducing deforestation and waste. We care about babies and nature.
【KEEP COLDS AT BAY】Boasting an extra thick design (500gsm) – thicker than most baby towels with hoods, this super absorbent Bamboo hooded towel absorbs water faster than cotton and will make sure your precious newborn stays perfectly dry and safely protected from catching a cold. Generously sized at 30" x 30", it will last well into your little one's toddler years.
【Magical 2 - Layer】The latest textile technology, Luxury 2 - Layer bamboo baby towel; Our bath towels are up to 2X as thick & soft as other hooded towel on the market; Absorbs 160% more than 1 Layer Bamboo Hooded Towel and dry fast; Perfect, soft, warm, and absorbent.
【PERFECT BABY SHOWER GIFT】 – top of the baby registry, this is an essential item for new parents, the more the merrier where baby bath towel are concerned! These washcloths are suitable for both boys and girls, easy to wash and very durable too.

Milestone cards

Bestseller No. 1

Pearhead Wooden Monthly Milestone Photo Cards, Baby Announcement Cards, Double Sided Photo Prop Milestone Discs, Pregnancy Journey Milestone Markers, Light Wood

Document your baby girl or baby boy's growth throughout pregnancy and baby's first year with these gender-neutral baby monthly milestone photo sharing prop cards
Includes 7 double sided wooden prop cards labeled "one month" through "twelve months", "hello world" and "oh baby"
Get creative and post pictures on your social media of your growing belly or growing baby next to one of these wooden monthly milestone cards! These photo props are perfect for pregnancy announcements or announcing baby's arrival
Pearhead's monthly milestone marker cards are the perfect gift for an expecting mother or new mother of a baby girl or baby boy; add these to your baby shower registry and create the perfect baby photos
Card Dimensions: 4.125" W x 4.125" H x 0.125" D

Blank scrapbook

Bestseller No. 1

potricher 8 x 8 Inch DIY Scrapbook Photo Album Hardcover Kraft Blank Yellow Page Wedding and Anniversary Family Photo Album (Yellow, 8 Inch)

❤DIY photo album: You can use your favorite photo sticky on the Hardcover to design your own unique photo album.. It will be a perfect photo album for keeping your wonderful moments.
❤Exquisite Workmanship: with hardcovers and thick acid-free paper, not easy to fold; Fine material and exquisite details, sturdy inside pages in elegant black, durable to use
❤Great Design:360 degree sheet rotation of spiral bound, convenient for opening and closing; more elegant in whole appearance
❤Perfect Gift: Valentines day gifts for her/ him, Christmas gift, Mothers' Day gift, baby shower gift, Birthday gifts, Wedding guest book, Photo Storage, Travel Record, or adventure book.
❤Dimensions: 8 x 8inches album, 40 sheets(total 80 pages)

Hair bands

Sale

Bestseller No. 1

Feeding bottle

Sale

Bestseller No. 1

Dr. Brown's Options+ Baby Bottle, 4 Ounce (Pack of 4)

Anti-colic vent system is clinically proven to reduce colic; Decreases spit-up, burping, and gas
Shown to better preserve nutrients in breast milk and formula; Aids in digestion for good night's sleep
Offers flow rate that supports breastfeeding; Soft silicone nipple helps breastfeeding baby naturally latch. Material: Plastic
Each nipple is engineered for consistent flow, so you and baby know what to expect
Use bottle with or without internal vent system; Fits most breast pumps

Baby Onesies

Bestseller No. 1

Gerber Baby 8-Pack Short Sleeve Onesies Bodysuits, Solid White, 0-3 Months

Includes eight white Gerber short sleeve onesies bodysuits
100% cotton rib provides added breathability
Higher-in-the-front bottom snap closure for easy changing
An easily-expandable lap shoulder neckline makes them quick to pull on in the morning
Streamlined laundry days are with the easy care, machine wash and dry fabric

Hand and FootPrint Makers

Bestseller No. 1

Baby Handprint Footprint Keepsake Ornament Kit (Makes 2) - Bonus Stencil for Personalized Christmas, Newborn, New Mom & Shower Gifts. 2 Easels! Non-Toxic Clay, Air-Dries Light & Soft, Won't Crack.

Most Complete Kit - Everything you need to make beautiful, lasting handprint, footprint or paw print keepsake ornaments to display on your mantel or hang on the christmas tree. Includes air-dry clay, roller, cutting ring, straw punch, 3 ribbons (red, blue, and pink), bonus customization stencil kit, 2 display stands, simple instructions, and a beautiful gift box!
Bonus Personalization Tool - with letters, numbers and shapes so you can customize and personalize your keepsake ornament with baby's name, birthday, or current date.
Makes 2 Ornaments - enough clay for two 4.5" ornaments! Perfect for multiple children or pets, twins, hand and foot pair, or to keep one and give one as a gift. Makes a great newborn or baby shower gift, birthday present, Mother's Day, Valentine's Day or Christmas gift. Perfect for new parents, grandparents, and aunts and uncles!
Safe and Easy - No mixing. No baking. Non-toxic air drying clay for simple DIY fun! Dries into a slightly moveable material that's super durable and won't crack like hard clay!
Satisfaction Guaranteed - Includes a lifetime guarantee. Get a perfect print or we'll send you fresh clay. Enjoy a beautiful, lasting keepsake that doesn't crack - yours to cherish forever!

Stuffed animal toy

Bestseller No. 1

Melissa & Doug Giant Lifelike Plush Gray Wolf Standing Stuffed Animal (2 Feet Tall)

Standing lifelike jumbo Gray Wolf with silky-soft fur
Wolf stands just over 2 feet tall; A unique and impressive focal point for any room
Realistic details include pointed ears, multi-colored fur, a soft tail, upturned head, and a just-about-to-howl expression
Soft, huggable body, Quality craftsmanship, strong and sturdy interior structure
Ages 3+; 33" x 24" x 10"

Waited 9 Months For This Wine Glass

I've Waited 9 Months For This Funny 15oz Crystal Stemless Wine Glass - Expecting Moms Pregnant Women Birthday, Expectant Mothers, Newborns Mom on Mother's Day Or Christmas

🍷 Above the rest! Looking for that fancy yet affordable gift? Our Crystal wine glasses are worth every penny. Unlike most of our competitors, we use High Quality Crystal Glass for creating that luxury feeling in the comfort of your home. Imagine saying Cheers at a girl's night in with these elegant yet durable Wine Glasses. Our Stemless glasses actually Clink! Making your vino experience even fancier because you deserve it! Our glasses offer that delicate feeling yet high durability.
🍷 QUALITY THAT LAST: Made from Premium smooth, scratch-resistant Top-Quality lead-free crystal glass for outstanding durability. The I've Waited 9 Months For This Design is printed on the glass with high grade eco-friendly ink. Our 15oz Crystal Wine Glass is the perfect gift, for engagements, Christmas, birthdays, wedding anniversary, Valentine's Day, bride and groom, honeymoon, bachelorette party, bridal shower gift or any other cute reason you want to show appreciation.
🍷 We're calling it: Funny wine glasses are the new funny coffee mugs. Plain stemless glasses are boring; you and your friends need something with a little personality when drinking wine. Show your favorite wine lover you care—and understand their love of a big glass of red (white, rosé or even tequila)—with these hilarious, relatable glasses. Drinking wine out of a glass has never been so much fun! Be the hit of the party with this funny wine glass.
🍷DISHWASHER AND MICROWAVE SAFE: You can rest assured that the print on the Crystal Wine Glass will never peel or fade over the time, even under hot or cold temperatures. You can use them in the microwave and in the dishwasher.
🍷 SATISFACTION GUARANTEED & CAREFULLY PACKED: In order to achieve 100% Customer Satisfaction in 2017 we have changed our packaging to be more durable during shipping. Each item is carefully packed, so we can make sure you receive your order safely and in perfect condition. For any defects in the materials on any of our products we stand behind, please contact our fantastic customer service team. We will quickly find a solution for you. With Over 250,000 Satisfied Customers and growing!

Photo Pendant

Bestseller No. 1

Mini Heart shaped lightbox

Bestseller No. 1

LITENERGY Portable A4 Tracing LED Copy Board Light Box, Ultra-Thin Adjustable USB Power Artcraft LED Trace Light Pad for Tattoo Drawing, Streaming, Sketching, Animation, Stenciling

EASY CARRYING -- Light weight super slim light pad, thickness only 0.2'', about 5mm. Overall dimension including black frame is L14.2''xW10.6''xH0.2''. The visual working area is 9''x12''.
ADJUSTABLE BRIGHTNESS -- Simply keep pressing the touch switch for several seconds until you get the desired brightness you want. It's gradual dimming effect.
EYESIGHT-PROTECTIVE DESIGN -- Light box with energy efficient flicker-free LED lamps, provides a perfectly even illustrated surface.
USB POWERED -- tracer light box comes with 1pc USB power cable, you can easily connect to any computer, power bank or USB adaptor.
Wide APPLICATION -- Ideal for stenciling, 2D animation, calligraphy, embrossing, scrapbooking, tattoo transferring, sketching & drawing, streaming, sewing projects, stained glass, quilting etc.

My First Time Enamel Pin

Bestseller No. 1

20 PCS Mixed Enamel Brooch Pins Bulk Set | Decoration Lapel Pin Clothes Accessories Gifts ( Random Style )

Package: the brooch has a random style, including 20 different styles of enamel brooch. Each pin is refined with black, silver or gold nickel plating.
Base: alloy or rubber clutch-a single post with a clutch on the back holds your pin firmly in place. Alloy safety pin style-the safety buckle can keep the pin locked and cover the tip to prevent finger injury and prevent it from falling off.
Themes: lively animals, funny expressions, funny gestures, cartoon food, etc.
Versatility: these pins can be attached to different styles of clothes, jackets, backpacks and hats, and can also be used for DIY works.
Easy to use: there is a buckle on the back of the brooch, which is convenient for you to put on and take off. They are light and small that is easy to carry.

Post-It Notes

Sale

Post-it Extreme Notes, Stop Re-work on the Job, Works in 0 - 120 degrees Fahrenheit, 100X the holding power, Green, Orange, Mint, Yellow, 3x3 in, 12 Pads/Pack, 45 Sheets/Pad (EXTRM33-12TRYX)

3 in. x 3 in., Yellow, Green, Orange, Mint
Post-it Extreme Notes have 100X the holding power. (vs. original Post-it Notes).
Water resistant, durable and writable.
Sticks in hot and cold environments.
Use indoor/outdoor for lists or long instructions.

Mittens

Bestseller No. 1

Birthstone pendant

Bestseller No. 1

Amazon Essentials Sterling Silver Round Cut Created Ruby Birthstone Pendant Necklace (July), 18"

Birthstone solitaire pendant necklace featuring a round birthstone prong-set in high polished sterling silver
18" cable chain with spring ring closure
Crafted in .925 sterling silver
Imported
These silver pieces are built for longevity. This piece features a metal plating or flashing, or an electrocoating for a more lustrous appearance, but it can wear off with long-term or heavy use. To ensure the longevity of your plated items store your jewelry in a dark, cool, dry place such as a pouch or air tight box and avoid rubbing plated items together. Also try to avoid exposure to cleaning products and perfume which can both negatively affect your items. Your local jeweler can advise you where to send your jewelry if you would ever like them replated.

Grocery coupons
Mommy and Me Floral Headband Set

Bestseller No. 1

Nursing Top

Bestseller No. 1

GINKANA Women's Nursing Hoodie Sweatshirt Long Sleeves Breastfeeding Maternity Tops Casual Clothes,M

Double layers design for easier nursing (simply move aside the wrap front), comfortble and convenient wearing in spring.
Dual-function top is equally flattering as a maternity top and a nursing top, for great value.
Design for postpartum nursing moms, loose and long enough which is perfect to flattering postpartum body.
Plus it looks like a normal tunic, nice enough to wear it out.
The fabric of this nursing hoodie is breathable and elastic.

Mama Bear Mug
Organic Finger Puppet

Sale

Bestseller No. 1

Oiuros 20pcs Different Cartoon Animal Finger Puppets Soft Velvet Dolls Props Toys Easter Basket Stuffers

20 pieces of different animal finger puppets. All animal puppets with hands and feet, small and cute.
Material: durable soft velvet cloth. Size: Height: about 7cm; Width: about 3cm.
20 different animals include: hippopotamus, elephant, rabbit, duck, cattle, dog, panda, bear, frog, mouse, Turtles, crabs, seahorses, whale, sharks, dolphins, grouper, starfish, shrimp, octopus
You can tell a lot of stories about the animal finger puppets to your children.Smiling animal finger puppets can certainly bring more fun and imagination to your child's everyday play time activity. These also make cute props for story time and baby shower decorations for girl or boy.
Each puppet hole is snug to secure adults or children's fingers fit. High quality soft velvet texture make these a beautiful and classic plush toy set.

Portable makeup pouch
Ziploc bags

Sale

Bestseller No. 1

Ziploc 347 Variety Total Bags, 347 Pack, Piece Assortment, clear

52 gallon storage bags with smart zip plus seal, bags measure: 10-9/16 inch x 10-3/4 inch
50 quart storage bags with smart zip plus seal, bags measure: 7 inch x 7-11/16 inch
125 sandwich bags with smart zip seal, bags measure: 6-1/2inch x 5-7/8 inch
120 snack bags perfect for 100 calorie snacks, bags measure: 6-1/2inch x 3-1/4 inch
Box top for education coupons

Mommy and Me Heart Bracelet

JZSTA Mother Daughter Matching Heart Necklace Set Birthday Gifts for Mom from Daughter Mom to Daughter Jewelry Gift Rose Gold

"The love between a mother and daughter is forever. "Share this little treasure with your daughter, or daughters with your mom. An especially sweet & unique gift you both will wear with love for one another.
The Mother Daughter Necklace Set or bracelet set is the perfect way to show just how much that amazing person means to you! Children grow but show off the beatiful everlasting bond with this necklace!
A beautiful set of necklaces for 2, it could be a set for a Mother and Daughter.
Come with 2 pcs. Packed in a beautiful velvet gift bag, and it's really perfect for gift giving.
Material:316L Stainless Steel, it is lead free and nickel free.It is hypoallergenic, and it will not rust, change color or tarnish.

Baby Diapers

Bestseller No. 1

Handmade hair bow

Bestseller No. 1

7 Pieces 6 Inch Big Hand-made Hair Bows Alligator Clips for Girls, TOKUFAGU Solid Color Boutique Hair Accessories for Baby Toddlers Kids (cotton bows)

PACKAGE INCLUDES: 7pcs baby girls bows with 7 solid colors, these hair accessories are lightweight and able to fit well for baby girls toddlers infants women. 7 Colorful toddler hair bows can meet your demands of a whole week.
SIZE: 6 inch bows for girls with flower embroidery and unique design recommend for all girls. Strong alligators can hold ponytail tight and never hurt even the finest hair. Big enough hair bows on head will always keep girls stand out among people.
HIGH-QUALITY MATERIAL: These large flower hair bows with fine embroidered process are made from soft high-quality cotton and stainless-steel alligators bows, the fit from toddlers to adults, You won't find more comfortable bows. It's not only decor for head but great handcraft
PERFECT GIFT: sturdy and attractive toddler hair clips are excellent gifts for any girls and ladies. Non-slip alligator clips can keep hair in place, it can match with any clothes and hairstyles.there really isn't anything cuter than a girl in a bow
HAIR CLIPS FOR ANY OCCASION: The must-have hair clips are perfect for birthday party, casual, daily life, wedding, outdoor activities, school time, shopping time, taking photos, holiday.

Wooden soap dish

Bestseller No. 1

Anwenk Wooden Soap Dish Soap Saver Holder Soap Tray for Bathroom Shower Rectangular Sink Drainer Hand Craft for Soap,Sponges and More (1Pack)

YOUR SOAP SAVER- This wooden soap dish is with slanted design,helps preserve the life of your luxury soap by draining out water and dry the soap naturally. A perfect ventilation environment to help keep the soap clean.
CRAFTED FROM PINEWOOD- Pine is a soft wood yet it has the strength to support a residential frame construction. Your furniture can also be made of pinewood because of its durability, resistance of shrinking and swelling. This wooden soap dish is excellently crafted and is reliable to use for a long time!
NATURAL LOOK- With NON-toxic natural-looking finish, ideal soap dish for people having allergies and sensitivities.Its natural look contribute to making this soap dish really attractive and add that beautiful look to your kitchen/bathroom decor.
HANDCRAFTED- We made it by hand. Each soap dish is unique,it comes slightly different in color, shape, texture.The smell of wood brings you into nature.
Rectangular size 4.25*3.15*0.87 inches(LxWxH). WILL NOT SLIDE OFF. Waterproofing treatment for higher durability.Super Easy to clean.Package includes 1 piece of wooden soap dish.

Rattles

Sale

Manhattan Toy Winkel Rattle & Sensory Teether Toy

BABY TEETHING TOY MADE FOR LITTLE HANDS:  The Winkel features a mesmerizing maze of soft, continuous BPA-free teething tubes, and can be refrigerated for additional soothing comfort - a perfect baby chew toy for tiny hands.
DEVELOPMENTAL BABY TOY:  Babies are instantly drawn to this colorful and lightweight infant toy. The Winkel promotes clutching and two-handed play while the center cube with tapered corners encases a quiet but pleasing baby rattle to provide auditory stimulus.
TIME-HONORED CLASSIC:  With over 25 years engaging babies and soothing even the fussiest of teethers, the Winkel is a perfect shower gift for new moms.  Safe and dependable, this classic toy for babies has received numerous accolades and has proven to be a true baby go-to and parent must-have.
BABY TOY FOR NEWBORNS AND UP: Safety rated for newborns and up, the Winkel measures 5" x 4" x 3.5" and easily tucks into the diaper bag when baby is on the go.
STANDING BY OUR BRAND: If you're reading this, you've found a safe toy from a real company and a brand that cares. Since 1978, Manhattan Toy has been a trusted source of imaginative toys for babies, toddlers and kids of all ages. All of our toys are rigorously safety tested and every toy has our 800 number with a dedicated customer support team to answer your call.

Colorful tea bowl

Bestseller No. 1

Scented Candle Holder Mosaic Glass Tea Light Holder,Handmade Romantic Glass Tealight Candle Holder for Aromatherapy,Party Décor(NO Candles),Also Used as Vase,Pen Holder,Potted Plants Bowl (Rainbow)

🕯️Romantic ambience maker🕯️ Put a candle into the shiny bowl, the LED light pass through glass bowl and colorful fragment, refract out magic yellow and various color light, best helper make a proposal and vow in darkness
🕯️Handmade Artwork🕯️ This beautiful candle holder is made of hundreds small glass colorful fragment pasted on glass bowl, all texture was handmade, light a candle within to create a wonderful glow full of warm ambience
🕯️Safety Refractories Material🕯️ All of the candle was made by natural material, glass, gypsum, lime and other healthy material, even place real paraffin candle in and it will be still safe, inner LED candle is low-power and low-heat, never worry about fire
🕯️Not Only a Candle Holder🕯️ Unique style mosaic design and other gothic floral pattern, not only a candle holder, but also can be used as potted plants bowl/ make up holder, office pen holder, add beautiful colors to your desk, dressing table and window sill
🕯️Wedding, Parties& Home Decor🕯️ Glass votive candle holders are the perfect touch to add glow and elegance to your event and/or home. for experts artisans great for bedroom, living room, table decoration, also applicable to special restaurant, coffee shop, western restaurant, bar bar, tourist inn as decorative table lamp

Cashmere scarf

Womens Extra Large Blend Cashmere Pashmina Elegant Travel Scarf Wrap Blanket 70"x35" Lightgrey

MATERIAL:We have added a dash of cashmere to this lighter weight classic knit for luxury you can afford to wear everyday.So classic and elegant,it puts you in the spotlight.Super coziness and warmth as comfortable as lying on a cloud,makes you forget the cold.
MEASUREMENT: Extra large size about 70 x 35 inch. with the light weight about 0.6 lb. The length allows to loosely wrap around your neck couple of times to keep the collarbone and neck area warm. The width allows to cover your shoulders and knees while reading and watching vedios.The light weight inadvertently give you warmth and convenient to carry.
OCCASIONS: Dont worry!The elegant simple style with solid color suitable for any occasions.Whether a party , daily wear ,ceremony or wedding it is your unique choice.Wear it! It can match any of your clothes to improve your temperament.It is suitable for winter for spring for autumn.
LUXURIOUS HOLIDAY GIFT: Scarves are one of the most versatile accessories in your wardrobe and it makes a great gift for anyone who's into fashion.It can warm the people you love. They'll be sure to love this beautiful scarf.Do not hesitate!They must need it!
MAINTENANCE AND SERVICE: Blend cashmere scarf is soft in texture.To prevent plush loss, please dry-clear only;Hanging makes it out of shape. -Avoid prolonged direct sunlight. Your satisfaction and feedback will be appreciate. If you have any questions about our products or service, please feel free to contact us and we will respond in our quickest speed.

Amazing Woman Paperweight

Crystal Candleholder

Bestseller No. 1

DIDI GOAL Crystal Lotus Candle Holders 5 Inches Activity Tealight Holders Pillar Holders for Home Decoration Party Wedding Decoration (2)

The lotus figurine tealight candle holder is made of K9 Crystal glass, which is the best clear crystal glass in the field. There are many diamond cutting faces full around each leaves on this candlestick, make it look more shiny.

When put this crystal lotus candlestick directly under the sunshine, the lotus leaves can catch the sunlight and show out with beautiful shiny rainbow lights. And this candle holder can also reflect the room light, party lights. It is a good decoration in your kitchen, bedroom, dinning room, and windowsills and so on.

Size is 5*5*2 Inches , Holder size is 4cm diameter, suitable for Tealight candle, Votive candle, and pillar candle 3.8cm diameter.

You can also use this candle holder as trinket holder to hold rings, ear rings, or necklace at your dress table or bathroom. It is water proof at bottom.

We offer a beautiful gift box packaging. It is a nice gift to your friends, your family. It is a good idea as birthday gift, Wedding gift, Thanksgiving gift, Christmas gift, and New Year gift. Any events you like to use it.  P.S.: Due to the delicacy of the product, very few leaf pieces may fall off due to the strong vibration on the way. Please contact us or Amazon immediately to replace the products for you, in case you face it..

My Daughter My Heart Necklace

Bestseller No. 1

KINDPAW to My Daughter Heart Necklace from Dad

♥ TO MY DAUGHTER HEART NECKLACE FROM DAD:- To My Daughter,If fate whispers to you, "You can't withstand the storm" Whisper back, "I am the storm" Always remember you are BRAVER than you believe, STRONGER than you seem, SMARTER than you think.
♥ DADDY DAUGHTER NECKLACE :- Two hearts embellished with Cubic Zirconia stones, interlocked together as a symbol of never-ending love. Made with high quality polished surgical steel.
♥ ADJUSTABLE CHAIN LENGTH:- Cable chain measures 16 inches with a 6 inch extension, and fastens with a lobster clasp.
♥ FATHER DAUGHTER NECKLACE:- Give this heart necklace with love and put a smile on your daughter face every time she read this motivational / inspirational message.
♥ READY TO GIFT:- It is ready to gift as-is, It comes with a gift box.

Baby book

Sale

Giraffes Can't Dance

Orchard Books
Hardcover Book
Andreae, Giles (Author)
English (Publication Language)
32 Pages - 09/01/2001 (Publication Date) - Orchard Books (Publisher)

Teething bracelet

Chewbeads - Silicone Baby Links - Multi Use Baby Toy Rings - Attach Toys & Teethers to Stroller, Car Seat & More - Medical Grade Silicone, BPA Free & Phthalate Free - Includes 5 Colorful Links

EASILY ATTACH BABY'S FAVORITE TOYS: Keep your baby's favorite toys & teethers close by in their stroller, car seat or high chair with Chewbeads Baby Links! The 5 flexible links have open ends & can be twisted & reshaped, making them easy to link together & help keep toys off the ground
FOR BABIES ON THE GO: Our bright silicone rings are flexible so you can securely attach toys & teethers to strollers or carriers for easy access and keep curious babies occupied whether you're sitting in traffic or taking a stroll through the city!
ALWAYS 100% BABY SAFE: Our stroller links are not teethers or a toy, but rest assured that these are BPA free, Phthalates free, and free from lead & cadmium; All of Chewbeads' products are made with 100% medical grade, non-toxic silicone
EASY TO CLEAN: The soft and flexible silicone baby link rings are easy to wipe clean with dish soap and water; Do not put in the dishwasher
MOMMY CHIC: Chewbeads is the ORIGINAL creator of the baby teething necklace; All of our products are designed in NYC by fashion insiders and created to be both functional & on-trend; From necklaces & bracelets to teethers & flatware, we know you'll love our entire collection
There you have it – 200+ Care Package Ideas for a New Mom to get inspiration from.
Tell us, have you ever received a New Mom Care Package? Put together one for a new mom? What were your favorite items? Let us know through the comments section!