Bringing a new life into the world is one of the most physically exhausting experience a female can go through, and when it's all over, a care package is a beautiful way to celebrate a new mom.
The tough part is usually deciding on what exactly she'd love to receive in her Care Package and what items should be left out.
A smart way to go about this is by first purchasing items that can easily be classified as her needs and wants. What's her favorite snack when she's stuck on bed rest? What items would help her feel less bored? What kind of clothing are most comfortable?
If you're still short of ideas, here is our list of 200+ New Mom Care Package Ideas to choose from!
How to Make a Care Package for a New Mom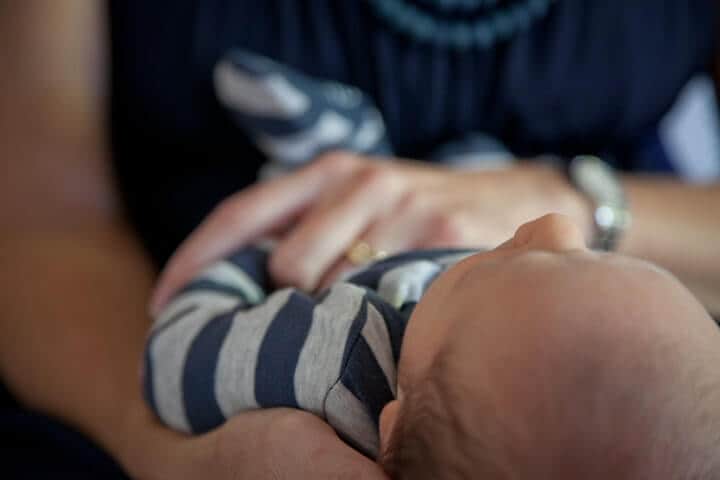 Set a budget highlighting how much you plan on spending on your care package items, packaging, and shipping of your package.
Consider what items are healthy and what items should be avoided.
Keep your edibles away from any substance that could contaminate it (perfumes, creams, oils) and give it an unpleasant taste and smell.
To give your care box an attractive look, you can choose to decorate your box with colorful tissues, ribbons, and markers. Also, remember to tape your box securely before dropping it off.
For a care package for a new mom who resides in your country, you can have the package delivered to her directly or sent through a delivery service.
A Care Package box can be purchased from your post office or an online shipping company.
Apart from shipping regulations, if you're sending your box overseas, details such as the shipping date would be communicated to you.
You might be required to fill a customs form and information like your address, the receiver's address and a list of the care box's content would be requested.
Essentials for New Mom Care Package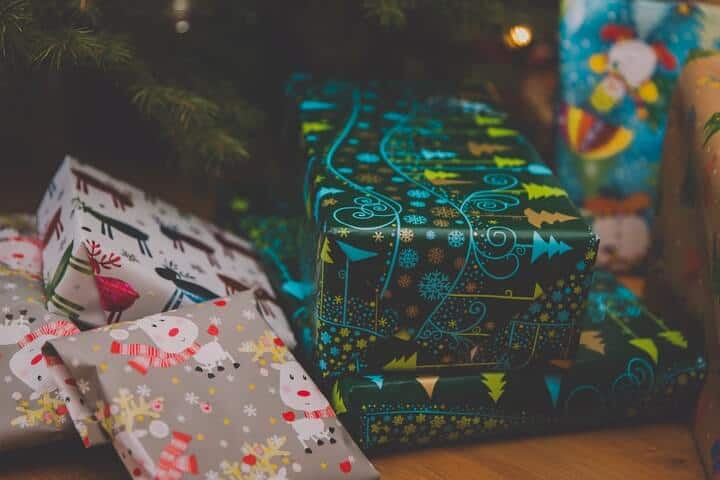 Wondering what exactly you shouldn't forget to include in your care package to one of the newest mothers on planet earth? Trying to figure out what she would need on a daily basis at this time? Here are some thoughtful ideas:
Neck Massager
Cabbage for sore nipples
Baby wipes
Pack of underwear
A "Shh Baby is Asleep, Mommy is Resting" Door hanger
Nipple butter
Organic Bath soak
Hot and Cold Gel Pack
Nursing pads
Maternity gowns
Hand Sanitizer Lotion
Nursing scarf
Shower gel
Bath beads
Organic Aromatherapy candles
BPA-free bottle water
Fuzzy socks
Comfortable nursing bras
Moisturiser with SPF
Warm nightrobe
Organic Lip balm
Natural Non-scented Deodorant
Organic Breast pads
Baby Proof Phone Case
Inflatable neck pillow
Dry shampoo
Sleep mask
Work Pump Repeat Book on Breastfeeding
Cotton swabs
Burp Cloths
Lightweight cotton blankets
Deep Breaths: The New Mom's Handbook
Organic rash cream
Petroleum Jelly
New Mama Bottom Spray
Gel pads
Fluffy slippers
Colorful drinking straws
Comfortable bralette
Hand-held back massager
New Mom Journal
Ibuprofen
Flushable wipes
Lip moisturizer
Milk pumper
Massage bars
Cozy pajamas
Bio-Oil
Milk Of Magnesia
Nursing Shawl
Edibles for New Mom Care Package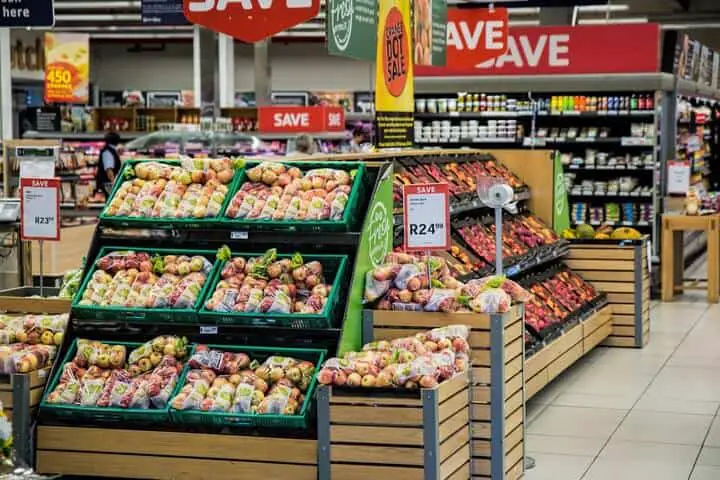 Remember, the restriction has been lifted on a number of things she that irritated her during pregnancy. Here are some great food choices for her Care Package:
Oat bar
Canned chicken
Rice cakes
Dried fruit
Homemade Brownies
Chewy Fruit & Nut Bar
Caramel cookie bites
Dark chocolate
Cheese
Cod liver oil
Lactation Tea
Bran Muffins
Pretzels
Granola bars
Avocado
Bottle of milk
Tuna
Honey
Blackberry Scones
Banana bread
Unsweetened yogurt
Enzyme-Rich Larabars
Canned beef
Pasta
Chocolate Chips Lactation Cookies
Crackers
Cucumber sticks
Apple Cider Vinegar
Grapes
Coconut milk
Blueberries
Brown rice
Canned veggies
Garlic candy
Olive oil
Fruit juice
Carrot sticks
Flaxseeds
Herbal tea bags
Pack of strawberries
Almonds
Walnuts
Chia seeds
Ginger chews
Bottled fruit smoothie
Wellness/Entertainment for New Mom Care Package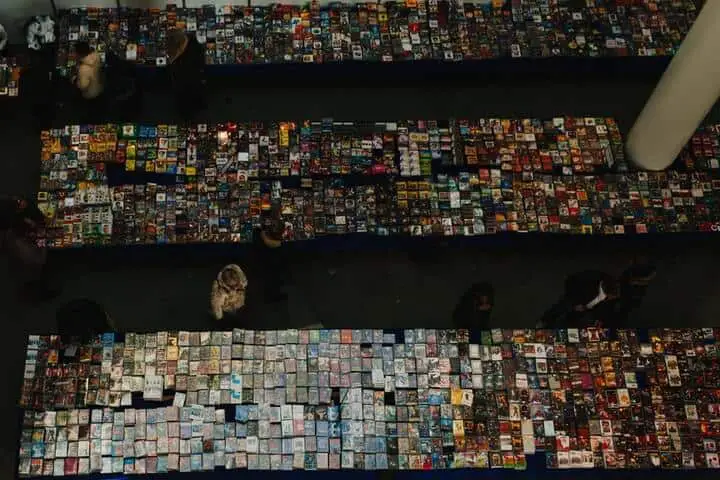 Every new mom deserves items to pamper her body and soul and help her get back to her normal self again as smoothly and quickly as possible. If you're wondering what the healthiest and comforting items to get at this time of her life are, here are some options that fit into a care package:
Natural body spray
Momma and Me Cashmere Beanie for warmth
Coffee Scrub
Essential Oil Pendant
Organic Herb and Spice set
Diffuser
Maxi Pads
Organic Facial Scrub
Aromatherapy shower kit
Purifying Charcoal soap
Arm and Legwarmer
Infused Konjac Sponges
Dry skin body brush
Stainless steel Tea infuser ball
Shea-scented cleansing oil
Warm fleece slippers
Lavender scented bath melt
Fitness membership Gift Card
Rose oil moisturizing soap
Postnatal Recovery tea
Lavender pillow spray
Multivitamins
Mini Salt Lamp
Anti-aging Face Cream
Baby Nasal Vacuum
Pantyliners
Peppermint and Lavender Headache Balm
Herbal Firming Paste
Foot bath
Teething necklace for baby
Calming Affirmation Stones
Natural Stool Softners
Organic Bottom Spray
Bath Herbs
Coconut Infused body Lotion
Jogger Pants
Colorful pill box
Soap Petals
Pain Relief Spray
Energising crystals
Aromatique Hand Wash
Massaging body oil
Organic Facemask
Yoga pants
Cherry Blossom hand cream
Soothing Lavender Heat Pillow
Cucumber eye pads
Cocoa Butter Lotion
Eye Gel
Thermometer
Spa Gift cards
Bringing Up Bebe Book
Motherhood Jigsaw puzzle
Lightweight Kindle
Amazon Echo Spot
E-book Gift Card
Uber Eats Gift Cards
Coffee Gift Cards
Amazon Echo Spot
How Not To Hate Your Husband After Kids Book
Mom's Book Of Crosswords
Streaming stick
Adult Coloring Book on Motherhood
Miscellaneous Supplies for New Mom Care Package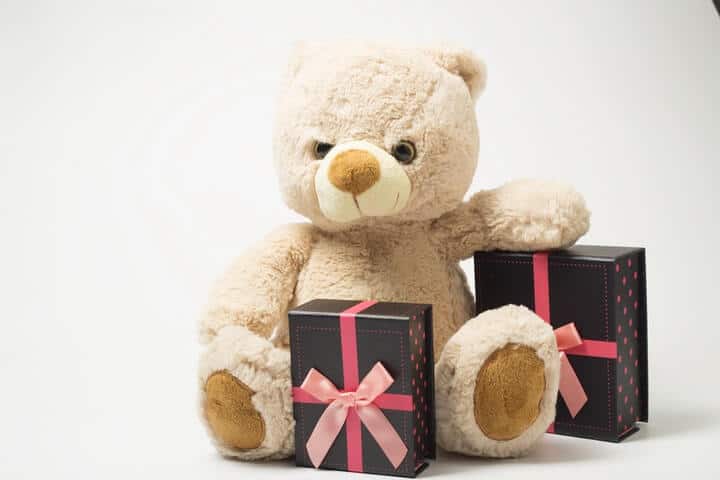 Looking to add some random yet important items in your care box that'll be useful to both mother and child? Here's a list of ideas to work with that'll cater for the needs of the new mother and her bundle of joy:
Baby booties
Pacifier
Mother And Child necklace
Nail clipper
Baby sling wrap
Digital Photo Frame
Bath Rubber duck
Baby Monitor
Burp cloth
Pack of Bibs
Baby towel
Milestone cards
Blank scrapbook
Hair bands
Feeding bottle
Baby Onesies
Bibs
Hand and FootPrint Makers
Stuffed animal toy
Waited 9 Months For This Wine Glass
Photo Pendant
Mini Heart shaped lightbox
My First Time Enamel Pin
Post-It Notes
Mittens
Birthstone pendant
Grocery coupons
Mommy and Me Floral Headband Set
Nursing Top
Mama Bear Mug
Organic Finger Puppet
Portable makeup pouch
Ziploc bags
Mommy and Me Heart Bracelet
Baby Diapers
Handmade hair bow
Wooden soap dish
Rattles
Colorful tea bowl
Cashmere scarf
Amazing Woman Paperweight
Crystal Candleholder
My Daughter My Heart Necklace
Baby book
Teething bracelet
There you have it – 200+ Care Package Ideas for a New Mom to get inspiration from.
Tell us, have you ever received a New Mom Care Package? Put together one for a new mom? What were your favorite items? Let us know through the comments section!