A great time of the year to express the most sincere emotions to the special people in your life is Valentine's Day. It's the perfect day to send out romantic and sentimental items, and putting together a care package is often the first thought that comes to mind.
Sometimes, it's hard to think of the perfect gift items to give, but when you consider important factors like preferences, interests, needs, and wants, it gets easier to select specific items that the receiver would appreciate.
Here, I'd be helping with 200+ Valentine's Day Care Package items to consider including in your next Care box this Valentine season.
How to Make a Care Package for Valentine's Day
Start by deciding on your budget. This would include purchases made for every item selected for your care box/care bag, packaging your items, and having them shipped if they're being sent overseas.
Care Packages on Valentine's Day should be more about expressing feelings and so selecting only the most important items is all that is necessary to make it a memorable day.
If you're sending your care package to a Valentine that's far away from you, a post office or a shipping company could be used to get it across.
Important information such as shipping details, shipping regulations, and the shipping date would be communicated to you, and you would be expected to submit a valid and accurate shipping address as well as your address.
A list of all the items in your care box would also be requested of you, and a customs form would be filled.
If you're lucky to have that special person close by, you could either choose to deliver it to them yourself or have a delivery service take it to them for you.
Remember that your care package could be a tote bag or a regular box. This is dependent on what items you plan on sending and how your package would be delivered.
When sending fragile items such as glass bottles, jars, frames, and any other breakable item, remember to wrap them in newspapers and place them properly in your care box.
Keep away your edibles from items with strong scents that could give these treats an unpleasant smell.
If you'd like, you can also choose to decorate your Care Package Box (which can be bought online or at post offices) with beautiful ribbons, colorful tissues, and markers.
Valentine's Day Care Package Ideas for Boyfriend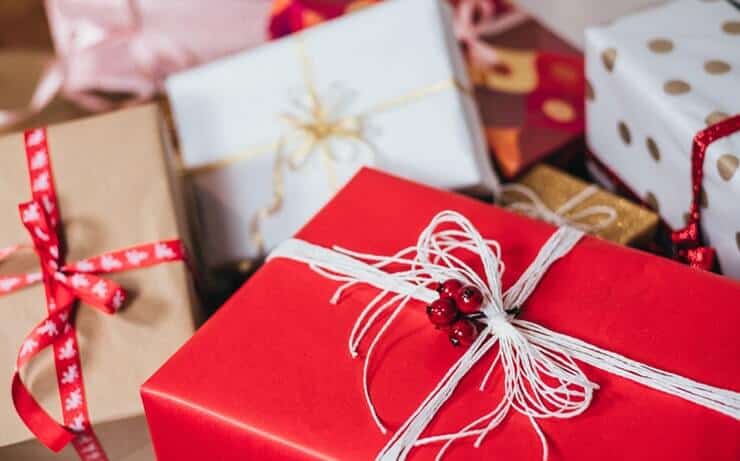 Thinking of the perfect items to include in a care package for your favorite man? If you're short of ideas or need gift ideas that are creative and really sweet, here are some of the most popular items for your boyfriend on Valentine's Day:
Caramel filled cupcakes

Bestseller No. 1

Katz Gluten Free Caramel Apple Crème Filled Cupcakes | Dairy Free, Nut Free, Soy Free, Gluten Free | Kosher (1 Pack of 4 Crème Cupcakes, 7 Ounce)

FULL OF TASTE: Have the real Caramel Apple Crème Filled Cupcakes experience without even knowing it's Gluten Free.
NO ARTIFICIAL PRESERVATIVES: Our customers deserve fresh tasting products without any artificial preservatives or other harmful chemical additives. With fast shipping and all products leaving our bakery frozen, we're sure your gluten free products will arrive in a tasty, fresh but also healthy way. If you're not eating it right away, be sure to refreeze on arrival.
GUILT FREE INDULGENCE: Gluten Free, Dairy Free, Peanuts Free, Tree Nut Free, Soy Free.
FLASH FROZEN FOR FRESHNESS: When our Gluten Free Snacks come out of the oven and cool, we immediately flash freeze them using extremely low temperatures and rapid air circulation. This process traps all of the flavor and freshness inside and ensures that when you receive it, it's as fresh as the moment it was made.
FREE OVERNIGHT SHIPPING OVER $65: All summer orders ship via overnight delivery to maintain freshness, with free shipping for orders over $65 and discounted shipping for multiple products. And all our products are guaranteed: If for any reason this product doesn't fully live up to your expectations, just contact Katz Gluten Free customer service for help.

Fitted briefs

Sale

Crossword puzzles with secret message

Bestseller No. 1

World's Best Boyfriend certificate

Bestseller No. 1

World's Best Boyfriend Trophy

Bestseller No. 1

Crown Awards 8.5" World's Best Boyfriend Trophy, Engraving Included

WORLDS GREATEST BOYFRIEND TROPHY: Total Size Of Each Worlds Best Boyfriend Trophy Is 8 1/2"H.
CUSTOM BOYFRIEND TROPHIES: Customize Now With Your Own Text Engraving! Our Design Experts Personalize Each Personalized Boyfriend Trophy With Care.
EYE CATCHING DESIGN: Great For Boyfriend Gifts, Boyfriend Awards, Valentines Day Gifts, Worlds Best Boyfriend Awards And More!

Heart In Hand figurine

Bestseller No. 1

G6 Collection 12" Wooden Handmade Abstract Sculpture Statue Handcrafted - Heart in Hand - Gift Art Decorative Home Decor Figurine Accent Decoration Artwork Hand Carved Heart in Hand

Perfect gift or present for loved one, couple, husband, wife, girlfriend, boyfriend, bride, groom, men, women, him, her, mom, dad, son, daughter, uncle, aunt, best friend, grandpa or grandma. Or gift one for Birthday, Wedding, Valentine's day, Anniversary, Engagement, Housewarming, Christmas, Mother or Father's Day, Easter, Thanksgiving
Hand carved from suar wood. Size approximately 12" tall x 5" wide x 2" deep
Great decor piece for living rooms, bedrooms, kitchens, basement, hallway, foyer, dining, bathroom, indoor, outdoor, interior, exterior, office and will complement modern, contemporary or traditional home decor
Due to hand finishing process, there may be slight variations in finish/color with each piece
G6 COLLECTION is a registered brand with the US Patent and Trademark Office. Our logo, brand, and slogan are all intellectual property of G6 COLLECTION

Collar stays with secret message

Bestseller No. 1

2-inch and 2.5-inch Stiff-N-Stay Plastic Magnetic Collar Stays by Würkin Stiffs | 2 Pair | Includes (2) 2.0" Stiff-N-Stays and (2) 2.5" Stiff-N-Stays with Storage Case | As Seen on Shark Tank

TAME YOUR UNRULY COLLAR - These 2" and 2.5" Stiff-N-Stays and Power Buttons tame collars, straighten the dreaded limp collar, and smooth that consistent collar curl. These magnetic collar stays come conveniently packaged for storage and travel.
THREE EASY STEPS - Fix your collar in three easy steps: 1) Insert the Stiff-N-Stays into your collar 2) Insert the Power Buttons (extremely strong magnets) under your shirt 3) Move your collar to whatever position you'd like.
WORKS WITH ALL COLLARS - Stiff-N-Stays magnetic collar stays have insanely strong magnets that work with any dress shirt, sportswear, casual, or button-down shirt that has a collar stay slot under the collar. Select the right size stay and get on your way. Our Patented + Protected Stays are built to last. Our surgical stainless-steel collar stays and plastic stays offer an adjustable, hidden button-down collar that won't bend or break, keeping your collars in place and looking great.
CRUISE THROUGH AIRPORT SECURITY - Würkin Stiffs Collar Stays are made with airport-safe, corrosion-resistant, and hand-polished stainless steel, letting you avoid the TSA pat-down—while still looking pulled-together when you land. You can thank us later.
AS SEEN ON SHARK TANK – Würkin Stiffs started as an idea from founder Jonathan Boos who dealt with unruly collars on shirts – as many of us have. Fast forward years later, through entrepreneurial tinkering, a successful Shark Tank appearance, a utility-patented invention, and an unstoppable obsession with crip collars, Würkin Stiffs was created. Today, we are the market-leading pioneer of magnetic collar stays and here to help you look your best.

Red "Adorkable" Tshirt
I Love you coffee mug

Bestseller No. 1

Ynsfree I Love You Mug 16 oz Coffee Tea Cup for Dad/Father/Mom/Grandma/Ladies/Wife,Birthday/Christmas/Anniversary/Valentine,Holidays Ceramic Mugs

The mouth of mug: 3.7in,Height:5in,Capacity about: 16oz.
Dishwasher safe/Microwave safe. Made with high quality durable ceramic construction.
This mug features PRINTING ON BOTH SIDES.The outer wall of the cup is a geometric relief design.Easy-grip handle, enhanced three-dimensional touch and prevents slippage.The inner wall of the cup is colored glaze, adding a bright color to your life.
Safe,High temperature resistance, No fading- High quality screen printed images are fired under high heat for a high gloss permanent finish.
Great Gift: Treat yourself or give as a gift to someone special ,and especially for mum,wife,or your dear friends. It's also perfect gift for Valentines day, Mother's Day, Anniversary, Birthday and any other special occasion.

Wallet Photo

Custom Engraved Wallet,Personalized Photo RFID Wallets for Men,Husband,Dad,Son,Personalized Gifts

➤CUSTOMIZED WALLET -Personalized with First Name and Last Name Initial,your photo or some inspiration words. These Custom Wallets are the Perfect Father's Day, Birthday, Wedding Gift for husband, dad, boyfriend etc! Unique personalized gifts, and can be Treasured Daily!
➤RFID BLOCKING MEN'S WALLET- Our wallets are equipped with an advanced RFID SECURE card, a unique metal composite, engineered specifically to block signals and protect the valuable information stored on RFID chips from unauthorized scans. 3.99 for extra RFID card!
➤FREE PERSONALIZATION - ATTENTION: Only the people in the picture will be engraved, NOT included the backgroundAdvanced laser engrave skill was applied to this leather wallet.7 styles + 4 colours(black blue light brown dark brown wallets. That means this is a one-of-a-kind gift, made just for you!
➤PACKED WITH FEATURES -Our personalized PU leather wallets are packed with everything he needs to carry all the essentials. It includes a clear ID sleeve, 6 credit card slots, a zipped coin pouch, two pockets for bills, and a zipped bill sleeve. All in a compact design.
➤HOW TO PERSONALIZE-Choose the colour and style➜Click customize now➜Choose the design➜Enter your text➜Finish it! Get one personalized gift for your husband, dad, boyfriend!❤

Cute red bow tie

Bestseller No. 1

TINYHI Men's Pre-Tied Satin Formal Tuxedo Bowtie Adjustable Length Satin Bow Tie Red One Size

SIZE CHART: L-(adults,full age) = [constitution- 12*6.5cm(4.72"*2.56")]; M-(kids,schoolers,teens) = [constitution- 10*5cm(3.94"*1.97" in)]. Easily adjustable (5-22" neck) and unisex. With the perfect pre-tied knot in place. Goes great with collared shirts and tuxedos.
OCCASSION: Perfect for any formal occasion like, wedding, musical band, graduation, celebration and any other black tie occasion
INVEST IN YOUR OWN VERSATILE BOWTIE: This luxurious bowtie can take you from everyday looks to special occasions. Purchase one in your favorite color, that will best compliment your wardrobe palette, and get a spare one to wear when a special occasion calls for a full tuxedo look!
PRE-TIED, WITH ADJUSTABLE COLLAR: Say goodbye to struggling and frantically looking at video tutorials on how to wear a bow-tie! Ours comes pre-tied in a neat bow, so it's ready for you to wear, every day! It also features an adjustable collar, allowing for maximum comfort and customization! One size fits most (band extends up to 18 inches).
LUXURIOUS, SATIN FINISH: The perfect accessory to add a touch of luxury to every look. This bowtie's satin polyester material gives a smooth, slight sheen that compliments every look. It is a very affordable yet extremely opulent accessory that no man should go without!

Heart pocket square

Bestseller No. 1

9 Pcs Retro Compact Mirrors Portable Compact Travel Mirror Flowers Folding Mirrors Vintage Purse Mirrors Floral Pocket Mirror for Women Girls Beauty, Round, Square, Heart (Silver Edge,Peony Pattern)

The package includes: you will get 9 pieces floral compact mirror with retro floral design, elegant and charming, 3 different shapes (square, round, heart-shaped), 3 different colors, enough to satisfy your daily use requirements
Retro design: the bag mirror adopts retro and beautiful peony patterns, returning to nature, advocating nature, combining nature, and obtaining a physical and psychological balance in today's high-tech fast-paced social life, making your life comfortable
Reliable materials: these personal portable mirrors are handmade; The mirror cover is made of ABS plastic and cotton cloth, soft and comfortable, the mirror is easy to fold, nice texture, not easy to break, and can serve you for a long time
Whatever you want: this cute handbag mirror is light weight, only 1.4 ounces (40 grams); This hand mirror has two mirrors, which can meet your makeup needs, very suitable for mascara, dental floss, etc.; You can put it in your pocket or bag, compact and easy to carry
Intimate gifts: whether children or girls receive these gifts, they will be full of surprises; These folding cosmetic mirrors are lightweight and comfortable, with lovely color matching and clever ideas; You can choose to share it with your friends, family

Burberry Brit Perfume for Him

Bestseller No. 1

Heart shaped hanging slate

Bestseller No. 1

Engraved Stainless Steel Flask

Bestseller No. 1

Hidden Message Tie Bar

Portable Shaving set

Bestseller No. 1

Superman T-shirt

Sale

Bestseller No. 1

Cashmere scarf with your perfume on it

Bestseller No. 1

Solid 100% Italian Cashmere Scarf for Men – Ultra-Soft Men's Winter Scarves, 72-Inches x 12-Inches, Bordeaux, by Hickey Freeman

ELEGANT & TIMELESS: Hickey Freeman's super-soft, solid-colored winter scarves are a sleek fashion accessory made with thick, 100% imported Italian cashmere and a classic style that adds a luxurious touch to any men's wardrobe
GENEROUS SIZE: We craft our 72-inch long x 12-inch wide designer scarf with a touch of extra length and width to keep you comfortable and warm in the cold weather without creating a bulky, large, or oversized look
EXPERTLY CRAFTED: Our waterfall finish pieces are expertly crafted with high-end detailing, a beautiful print, and hand-twisted fringe; Makes a thoughtful and unique Father's Day, birthday, anniversary, or graduation gift for the man in your life
VERSATILE DESIGN: The traditional fit and lavish feel of this scarf make it perfect for formalwear or daily attire and can be worn in a knotted, loop, cowl neck, infinity, or western neck tie style to complement any aesthetic
FOR HEROES & LEADERS: Hickey Freeman Tailored Clothing invests in America by manufacturing, hiring, and training domestically while supporting American veterans through donations, career development opportunities, and transition programs

Letter Book for Couples

Sale

Electronic gaming console

Sale

PlayStation 4 Pro 1TB Console

Heighten your experiences. Enrich your adventures. Let the super charged PS4 Pro lead the way
4K TV Gaming : PS4 Pro outputs gameplay to your 4K TV
More HD Power: Turn on Boost Mode to give PS4 games access to the increased power of PS4 Pro
HDR Technology : With an HDR TV, compatible PS4 games display an unbelievably vibrant and life like range of colors

Chocolate Covered Cherries

Bestseller No. 1

Cella's Dark Chocolate Covered Cherries, 72-Count Box (011228721202)

Cella's chocolate-covered cherries - upscale, liquid-filled treats in decadent dark chocolate
Product Note: Exposure to heat or sunlight may lead to melting/damage of product. Hence customers are expected to be available during the product delivery
72-count box of premium chocolate-covered cherries
Cella's plump cherry offers a classic "snap" when biting into it
100% liquid center offers a unique chocolate cherry eating experience

Bright red sports cap

Sale

Bestseller No. 1

adidas Men's Superlite Relaxed Fit Performance Hat, Black/White, One Size

Made from recycled material.
Lightweight 6-panel cap with premium 3d weld badge of sport logo.
Mesh provides ultimate air flow and moisture-wicking. Non-glare lining under visor for improved vision
UPF 50 sun protection to guard against the sun's most harmful rays.
Hook-and-loop back closure for adjustable fit.

Bottle of champagne

Bestseller No. 1

Monogram Leather wallet

Bestseller No. 1

Corner Monogram Initial Engraved Personalized One Black Wallet Personalized Men's Bifold Leather RFID Blocking Wallet for Groomsman Best Man Wedding Party Gift

Overall Dimensions When Closed: 4.5 X 3.5 X 0.75 Inches/ Matieral: Leather/ Wallet Color: Black/ Laser Engraved Color: Beige. Other Accessories: Bifold Wallet Comes with a Removable ID Card Case with Picture Inserts. RFID PROTECTION: Sewn Into Every Slot, Including the Removable ID Card Case, So there is Maximum Protection For All Credit Cards!
IMPORTANT: TO GET YOUR RFID WALLET PERSONALIZED: click the CUSTOMIZE NOW button, IN YELLOW & UPPER RIGHT CORNER, and then enter the FIRST NAME/ LAST NAME INITIAL to be engraved. ADD TO CART button is available in that Personalizing interface.
This RFID Blocking Men's Wallet Comes Personalized with First Name and Last Name Initial. These Custom Black Wallets are the Perfect Father's Day, Birthday, Wedding Gift for Guests, Groomsmen, Best Man and the Groom! Unique Surprise Gift, and can be Treasured Daily!
Valentines Day Gifts for Him
Designs are exclusive manufacture and Copyright Stocking Factory. Perfect for Father's Day Gift, Groomsmen Presents, Birthday, Coworker gifts, Christmas for Dad, Brother, Grandfather or Best Man Wedding Party Gifts - Customized with monogram and name.

Customized cufflinks

Bestseller No. 1

Customized Cufflinks for Groom from Bride Wedding Gifts Personalized Initial Name Cufflinks for Men Father Brother Unique Gifts

CUSTOM PROCEDURE: Please click on "Customize Now" for personalization. Choose your preference of the Metal Finish for the cufflinks. Continue to provide your desired Initials to be cut out on the cufflinks. Add to cart and then check out.
HIGH QUALITY: Made of Hypoallergenic 925 Sterling Silver/Copper Metal. The metal used is lead free, nickle free and will not cause any skin issues. This jewelry is coated in a special anti-tarnish polish that preserves its luster and shine for long.
CUSTOMER SERVICE : Your Order will take 5 days for production, we will send you the soft design before the actual manufacturing, Standard shipping 2 weeks, Expedited shipping 1 week. We provide 100% customer satisfaction for our personalized jewelry collection. Please don't hesitate to contact us whenever you have any concern about this item, We will reply within 12 hours.
JEWELRY CARE: Your jewelry should be stored in the original pouch provided when you are not wearing it, Keep your jewelry dry and clean and avoid any contacts with liquids.

Masculine scented candles

Bestseller No. 1

Scented Candles for Men | Lavender and Wood Scented Candle | Candle for Men | Soy Candles for Home Scented | Aromatherapy Candle Mens Candles | Wood Wicked Candles | Masculine Candle Black Jar

STRONG SCENT: This 7.6 oz scented candle will bring in the masculine notes of grapefruit, lavender, vetiver, and moss to your home. Enjoy this luxury candle made with the finest essential oils to bring you a lasting and strong scent.
PREMIUM SOY CANDLE: This 100% natural soy wax, wood wick candle is non-toxic and long-burning. This Lavender woods aromatherapy candle for home is made with essential oils that bring you a strong masucline fragrance to your home.
CANDLE FOR MEN: Have you looked for a candle for men for a long time? We've designed the perfect one for you and your loved ones. It comes with a strong masculine scent and a stylish black design.
THE PERFECT GIFT: Our black scented candles are the perfect gift not only for men who have everything but for anyone who enjoys luxury and earthy scents. Each candle comes in a luxury, ready-to-give gift packaging.
OUR MISSION: The Craft & Kin Collection is carefully designed and crafted with your home and family in mind. We believe that your home should be a collection of people and things you love. Our mission is to help you craft a little more of that love with your kin.

Chocolate covered raspberries

Bestseller No. 1

Pocket watch with a sweet message

Bestseller No. 1

Welcome To Paradise

Amazon Prime Video (Video on Demand)
Brian Dennehy, Crystal Bernard, Beth Grant (Actors)
Brent Huff (Director) - William Shockley (Writer) - Patrick Stack (Producer)
English (Playback Language)
English (Subtitle)

Portable Engraved Slate

Bestseller No. 1

SMIRLY Bamboo Cheese Board and Knife Set: Large Charcuterie Boards Set, Cheese Tray Platter - Unique House Warming Gifts New Home, Anniversary Wedding Gifts for Couple, Bridal Shower Gift for Women

✅Party Like a Pro - Dazzle your guests with Smirley's Charcuterie Set. We specialize in cheese boards with a ton of beneficial features to make entertaining fun and easy. Our serving board is the perfect size for displaying a variety of delicious delectables including meats, cheeses of various textures, crackers, veggies, fruit, jellies and jams, dips, and more. Welcome guests with our beautiful wood cheese board filled with a colorful and tasty array of appetizing offerings.
✅Designed to Meet Your Diverse Needs - Throw an epic party or host an intimate gathering made possible with all the enhancing features of our charcuterie boards. A removable magnetic holder keeps 4 serving knives and utensils upright and easily accessible. Two ceramic serving bowls for sauces and dips and six sampler forks compliment your decadent charcuterie tray. Our bamboo cheese board and knife set offer everything you need to build a stunning presentation for family and friends.
✅Unleash Your Creativity - Charcuterie boards are an art form. You can design a unique and gorgeous platter for any festivity. Consider our bamboo cheese board a blank canvas on which you are the master artist creating the perfect ensemble of meats, cheeses, veggies, crackers, fruits, and chutneys to please any audience. Let your inner artist come alive.
✅Bountiful Benefits of Bamboo - You'll feel great about purchasing an earth friendly material that is properly sourced and highly renewable. Bamboo is nonporous and resists liquid so it won't bend, warp, crack, absorb odor, or stain. A truly low maintenance wood for a user-friendly experience. But the obvious benefit is its natural aesthetic value.
✅Much More Than a Cheese Board - We include a matching round bamboo fruit tray for added versatility and functionality. Enjoy our free guide booklet offering design suggestions and ideas for board use. Our Charcuterie Set comes in a sturdy decorative box for instant gifting. At SMIRLY, we make simple things better and our cheese board is sure to become a reliable favorite for entertaining and serving.

Personalized His and Hers Calendar

Sale

Bestseller No. 1

Rubik's Cube

Bestseller No. 1

Rubik's Cube, The Original 3x3 Cube 3D Puzzle Fidget Cube Stress Relief Fidget Toy Brain Teasers Travel Games, for Adults and Kids Ages 8 and up

THE ORIGINAL RUBIK'S CUBE: A combination of math, art, & science- the iconic Rubik's Cube is here to challenge your mind. The 3x3 Cube is the world's best-known puzzle and has fascinated fans since its 1980 launch.
TWIST, TURN, LEARN: The Rubik's Cube features 6 colored sides, each made up of 9 squares. Once the sides are jumbled up, you twist, turn, and rotate the Cube until each of the 6 sides has only 1 color.
GREAT FOR ANXIETY RELIEF: This fidget toy pack is not only a fun brain puzzle, this puzzle toy is perfect to keep your hands moving in stressful moments like the classroom or the airport.
CLASSIC PUZZLE-SOLVING PLAY: This brain teaser puzzle is the same speed cube that you remember from your childhood of retro toys. Do you have what it takes to solve the most iconic of all kids toys?
SPIN MASTER PUZZLES, TOYS & GAMES: A world of jigsaw puzzles and family board games for kids, teens, and adults. Plus strategy, cards, and classic board games like dominoes, mahjong, or a chess set.

Message In A Bottle set

Bestseller No. 1

Studio Oh! Message in a Bottle

Message in a bottle is the perfect vessel for delivering love letters, valentines, secret messages and more; bottle is approximately is 3.5" Tall
Clever glass bottle comes complete with a cork, paper scroll, twine and a gift tag to create a truly memorable message
Scroll is blank on one side with space for a handwritten message and printed with a colorful geometric design on the other
Message in a bottle is also available in a three-bottle kit with corks, twine and scrolls
The studio oh inspired collections of finely crafted and cleverly designed journals, planners, home and kitchen accessories are available on amazon

Personalized memory jar

Bestseller No. 1

Pick-A-Stick Sexy Truth or Dare

Sale

Bestseller No. 1

Spice Up Your Relationships with This Fun and Romantic Card Game for Couples– 150 Cards with Questions, Conversations, Dares and More. Amazing Gift for a Couple

😍 IMPROVE YOUR RELATIONSHIP 😍: The perfect adults game to break the routine. Awesome couples gifts for a romantic evening or any occasion!
💗 SPEND MORE QUALITY TIME 💗 150 Cards where you can choose the level of intimacy to get to know each other, connect on deeper levels or heat things up! You Choose!
🌶️SPICE IT UP🌶️: This relationship card game for couples is great to get to know each other intimately and spice up any date night.
✅BACKED BY THERAPISTS✅: It's a proven fact that couples who spend at least 10 minutes a day together have deeper, more meaningful, stronger bonds in the long run.
🎁 PERFECT GIFT 🎁: Awesome couples gift for a romantic evening or any other occasion. Great gift for anniversaries, birthdays, valentines or any time you want to surprise your loved one!

Personalized leather wristband

Bestseller No. 1

Jstyle Mens Vintage Leather Wrist Band Brown Rope Bracelet Bangle

【STYLISH LEATHER BRACELET】Mens leather bracelets are full of cool and trendy,Size:8.5 inch,suitable for men and boys. Fashion brown bracelets set go well with your any outfit, show your personalityand charm every moment, definitely attracts attention and got more compliments.
【HIGH QUALITY MATERIAL】Mens braided bracelet are made of premium leathe fine handcraft, durable and sturdy, not easy to break. unique clasp design is easy to put on and take off, comfortable to wear. Perfect size fits your wrists.
【FASHION ACCESSORY】Leather bracelet are stylish, elegant and dainty, reasonable price, meet your different daily wearing needs, make you more eye-catching!
【MENS JEWELRY GIFT】This leather bracelet is suitable for most occasions to adds a charm. It's an ideal gift choice for friends, families or yourself. Great gift to surprise them on Father's Day, Christmas Day, Birthday, Valentines Day, Anniversary, Thanksgiving Day and so on.
【AFTER-SALE SERVICE】Jstyle service customer in amazon over 8 years.We are engaged in providing satisfied with the shopping experience. 180 days money back guarantee or exchange. If you have any question, please feel free to contact us, we will solve the problem for you within 12 hours.

A cotton T-shirt with your Lipstick imprint

Sale

Bestseller No. 1

Hanes mens Essentials Short Sleeve T-shirt Value Pack (4-pack) athletic t shirts, Black, XX-Large US

THE COMFORT OF COTTON – 5.2-oz. medium-weight cotton for exceptional softness against your skin that gets softer with each washing.
BUILT TO LAST – Double-needle stitching at the sleeves for durability.
MADE TO LAST – Preshrunk cotton holds its size and shape, wash after wash.
STAY-FLAT CREWNECK - Not every crewneck is the same - this one stays flat and stays in shape.
STOCK-UP 4-PACK – Convenient 4-packs of one color make it easy to keep plenty of your favorite tees on hand.

Engraved Two Heart Pendants

Bestseller No. 1

Gem Stone King 925 Sterling Silver Build Your Own Personalized Engraved Promise Love Birthstone 2 Heart Shape Fashion Mothers Name Women's Pendant Necklace with 18 Inch Silver Chain

This Beautiful Pendant is Personalized and Customized for you. This pendant comes with your choice of 2 Heart Shape Birthstones crafted in 925 Sterling Silver. The Birthstones measure 5mm each. Please click on the yellow tab to customize the Pendant completely with your choice of 2 Heart Shape Birthstones. Please follow the instructions in the customization box..
CRAFTED: in 925 Sterling Silver with 925 stamp. INCLUDES: 18″ cable chain.
USA BASED COMPANY AND SERVICE: Our jewelry passes extensive quality checkpoints before being shipped to you. In the (very) unlikely event that you aren't satisfied, simply return for a 100% refund.
EXCELLENT GIFT: for birthday, anniversary, holidays, stocking stuffers, graduation, Christmas, Valentine's Day, Mother's Day, Thank You or simply "Thinking of You"
INCLUDES WITH ORDER: All of our items come in the appropriate packaging ensuring they are ready for gifting upon arrival. Our packaging ranges from gorgeous cardboard boxes with foam inserts for security, to sleek wood finish boxes with plush inserts.
Valentine's Day Care Package Ideas for Girlfriend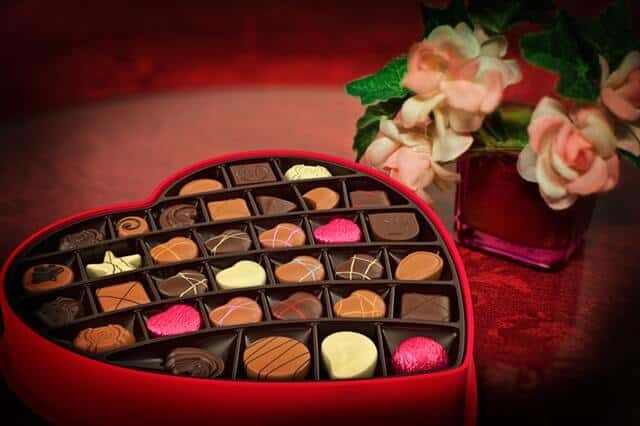 Wondering what that special lady in your life would love to get on a day as romantic as Valentine's Day? Here are some ideas to pick to include in your care package and spoil the girl of your dreams with:
Heart shape bracelet

Bestseller No. 1

Sugar candies

Sale

Bestseller No. 1

Cotton Candy Express D501 5 Flavor Fun Cotton Candy Floss Sugar, Cones

Includes: Five 11-ounce plastic jars of Cotton Candy Express cotton candy floss sugar – Grape, Orange, Pink Vanilla, Blue Raspberry, Cherry, & fifty 12-inch kraft-paper cotton candy cones. Product color may vary.
Servings: Each jar of floss sugar can make 20-30 small to medium size servings of fluffy cotton candy
Usage: Pair this kit with a home-use or commercial cotton candy maker and make about 110 servings with the entire package
Variety: We know you'll fall in love with these floss sugar flavors, so don't forget to check out all other Cotton Candy Express sugars on Amazon
Perfect For Every Occasion: A classic sweet treat to celebrate birthdays, baby showers, weddings, family reunions, festivals and much more

Strawberry face packs

Bestseller No. 1

2 Pack-Triple Layered Fabric Face Mask with Filter Pocket Nose Wire Adjustable Ear Loops (Fuller Face Adults, Cotton Strawberry)

2 Packs of Strawberry masks in size Large - Fuller Face adults. Features 3 layers of 100% cotton fabrics , Strawberry print at front (so cute!), basic cotton white in the middle, Black and white polka dot ( which looks like strawberry seed print) at the back. The masks are contoured to your face shape, breathable, washable for reuse, reversible and feature a pocket to insert a filter if desired. You can use your coffee filter, paper towel to use as filter (not included)
SIZES: Large -Fuller Face Adult. This size is good for oval / long face or fuller faces for adult. It's bigger than standard mask size. After wash size 6 1/2" height at center, 10 1/2" wide. MEASURE YOUR FACE: please measure from mid nose to over chin. People have different face shapes
REVERSIBLE / FILTER POCKET: By bending the nose wire to the other way, you can choose your front size. ( Please note that the filter pocket will face front when 'back side' is at front) All masks come with filter pockets (filters are not included) which will fit standard PM2.5, and standard disposable masks (see our video)
EARS AND NOSE are adjustable: The nylon elastic threads through the beads of the mask so you can move the toggle around to your comfort your ears. Nose bridge with wire: The adjustable nose piece allows the mask to be worn with either side and contoured to fit any face and nose shape ensuring a snug but comfortable fit. Also helps with foggy glasses (Make sure to wash your glass (es) with hand soap for the best resolution).
WASHABLE: Hand wash cold or warm, hang dry (recommended) or machine wash (must put in mesh bag) cold in gentle cycle with low tumble dry. Iron only fabric parts as needed. These are not medical grade masks. We do not claim any medical benefits with the use of these masks. 6 foot distance should still apply when you wear these masks in public.

Chocolate edible body icing

Bestseller No. 1

Chocolate Flavored Massage Oil for Massage Therapy - Relaxing Muscle Massage for Men and Women with Natural Vitamin e Oil with Aromatherapy Oils for Skin use - Essential moisturizing Body Oils 4 oz

Aromatherapy Massage Oil - Sit back and relax with lavender oil for skin and reap the benefits of natural aromatherapy products designed to provide an at home spa experience for couples and singles
Natural Body Oil - Created for women and men with organic vitamin e oil and sweet almond oil which helps our massage lotion a potent moisturizer for dry skin and helps gorgeous glowing skin
Organic body oil - pure vitamin e oil, sweet almond oil, fractionated coconut oil and natural flavors are combined to perfection for our full body massage oil to help deliver a beneficial massage experience
Great for any honeymoon essentials kit with great flavors and usable in a wide variety of massage settings to include deep tissue, nuru, hot stones, Swedish or self care massage
Flavored massage lotion is great for both couples and person care. This edible massage oil can do so much, and last as long as you need thanks to our pure ouls that are non stain and non stick for a DIY spa day in the bedroom

Photo blanket

Bestseller No. 1

Custom Blanket with Photos Text Customized Blanket Personalized Flannel Throw Blankets for Adult Kid Birthday Christmas Halloween Fathers Mothers Valentines Day Gift - 40"x 50"

【CUSTOM BLANKET】: Custom blanket with photos and text. Click "Customize Now" to upload photos of family, friends or pets. We will turn your warm memories into a unique blanket.
【SURPRISE GIFT】:After your design, this one-in-world throw blanket would surely surprise your family, lover and friends. Imagine it, it's so heartwarming to receive such a special and unique present.
【SUPER SOFT FLANNEL BLANKET】: Our custom blanket made of high quality flannel, which is super soft, lightweight, anti-wrinkle,c, and non-shedding. Use the latest printing technology and environmentally friendly printing ink materials to make the Image clearly displayed on the blanket. Not fade and without any peculiar smell.
【DESIGN PREVIEW】:If you need the print preview designed by us, please send a message to us, we will send it to your mailbox within 48 hours, please check and confirm in time.
【GOOD SERVICES】: If you have any questions about our services, please contact us. We will give you a satisfactory answer within 24 Hours. If there is any problem with the blanket, please contact us. we will resend a new one to you or refund all money to you.

Scrapbook of favorite memories

Bestseller No. 1

A Special Grandma Memory Booklet - Hardcover Scrapbook Journal Filled with Lovely Quotes and Places for Pictures of You and Your Grandmother - The Perfect Keepsake Book Gift for Your Favorite Granny

👵Have you ever thought that in a clever way you can commemorate a special occasion or an achievement of someone you love? Or do you only want to give a thoughtful and imaginative present to your Grandmother? Grandmothers hold a special place in grandkid's hearts! There's a special relationship between a grandchild and grandma that can't really be described. Grandmas mean the world to us and will forever remain as one of the most beautiful and influential relationships in our lives.
💕Unconditional Rosie's Special grandma Thick eco-friendly & high quality booklet commemorates the love and celebrates the special relationship with your grandma! With this imaginative booklet you are most certainly guaranteed to give this special person a smile on her face!
🤩 This book has 42 beautifully illustrated pages, measures 8X8 inches and includes three sheets of high-quality stickers so that you can customize your gift in a unique way. It is hardcover and printed on thick high-quality paper.
😎While there are other brands claiming to have the best products out there, you better double check on that since Unconditional Rosie brand delivers a 100% quality guarantee! So if you don't love our product you will get your money back no questions asked.
💯 So what is the best way to deliver to your Grandma an imaginative and thoughtful gift to commemorate this special relationship? Click ADD TO CART to purchase the Unconditional Rosie's Booklet today!

Heart headphone cord wrap

Love You More Kraft Style Headphone Earbud Cord Wrap - Charging Cable Manager - Wire Organizer Set of 2 - White

Tired of constantly untangling your earphones and cords? Then look no further than these great cord organizers from Graphics and More.
Simply wrap cords around fingers, slide into organizer and snap. Comes with a set of two cord organizers. Each organizer is decorated with the resin-topped design as shown for a unique look.
Made of rubber and plastic. Each organizer is approximately 2.1" (5.3cm) x 0.8" (2.0cm) in size.
OFFICIALLY LICENSED: Lily & Val products sold by Graphics and More are guaranteed authentic, high quality and officially licensed. Proudly printed in the USA. Lily & Val. Ampersand.
A Graphics and More product.

Strawberry Oreo cookies

Bestseller No. 1

Love bobby pins

Bestseller No. 1

Lurrose 8 Pairs Colorful Bobby Pins Love Heart Hair Clips Hairpins Clamps Barrettes Hair Accessories for Girls Woman Gift Set (Random Color)

The hair pin set include 8 pairs assortments, bright and cute for girls to school wear, elegant wear, daily wear when is needed.
Girls clip are so pretty for hair decoration, different colors match girls every outfit, match wearing easy.
Love heart shped hairpins for girls are made of high quality material, which is environmental and harmless to anyone.
Fit for all ages of girls, a perfect gift for girls life.
Suitable for party, Christmas, birthday, special days, games, family photos.

Valentine Chocolate Dipped Oreos

Bestseller No. 1

To The Moon And Back Bracelet

Luvalti Charm Bracelet I love you to the moon & Back Adjustable Bangle Gift for Women Girl Sister Mother Friends Womens Rose Gold

STAINLESS STEEL INSPIRATIONAL BRACELET I Love You to the Moon and Back. Charm bracelet: the perfect way to express your mantra, belief, inspiration, love, soul and passion.
FALL IN LOVE WITH BEAUTIFUL DESIGN AND PACKAGING - Weight 10.78g, diameter 2.54in, engraved disc measures 0.86in. They do not have clasps and do not unhook, adjustable to fit any wrist size
PREMIUM BLACK VELVET POUCH - Perfect for any gift giving occasion, great gift for Christmas Day, Anniversary Day, Thanksgiving Day, Valentines Day and Birthday to your Friends, Sisters, Daughter, Wife and Mom, etc, or just as a surprise to remind that special one how much you care!
WE STAND FOR HIGH QUALITY AND PROVIDE 100% SATISFACTION GUARANTEE - If at any point you are not satisfied with our personalized jewelry, simply write us a message and we will refund your purchase or send you a replacement within 24 hours. We will make it right for you even if you contact us a few years after the purchase.
WE ARE REAL PEOPLE WHO USE OUR OWN PRODUCTS every day. We expect the best for our family and want the same for yours. We exist to create long lasting memories for you and your family! Click 'ADD TO CART' Button NOW and grab this deal before our limited time offer expires!

Strawberry scented lip balm

Bestseller No. 1

eos 100% Natural & Organic Lip Balm- Strawberry Sorbet, Dermatologist Recommended for Sensitive Skin, All-Day Moisture, 0.14 oz, 2 Pack

#1 Organic Lip Balm: Strawberry Sorbet. 100% all natural sustainably sourced lip balm with vine-ripened strawberry sorbet flavor!*
All Natural Moisture and Protection: Natural butters, oils and waxes protect and lock in moisture to give you the healthiest lips and long lasting hydration
Smooth Application: Swipe on this conditioning, moisturizing lip balm with all natural Shea Butter, coconut oil, jojoba oil, and beeswax leave lips feeling smooth
Sustainably Sourced Shea: Packed with wild grown, sustainably sourced 100% natural shea butter to make your lips feel moisturized, protected and soft
All Natural Lip Care: We are paraben, phthalate and gluten free; PETA certified; No products tested on animals

Heart shaped salt lamp

Bestseller No. 1

Heart Shaped Natural Hymalain Salt Lamps for Gifts, Air Purifying, Indoor & Outdoor Use, Premium Quality Wood Base | HeartStone

DÉCOR – A gorgeous heart shaped Himalayan salt lamps is designed to give your home and offices room a calm atmosphere. It's grabs everyones attention whether it is room or office desk.
HEALTH BENEFITS – Salt crystal lamp balances the environment by releasing negative ions eliminating bacteria and other harmful elements from the air.
PERFECT GIFT ITEM – This Himalayan pink salt lamp is unique and feels luxurious that makes it perfect gift for wife, husband, Holidays, Christmas, New Year Birthday, Fathers Day, Mothers day, Thanksgiving, and other special occasions.
LOW POWER CONSUMPTION - Pink Natural Hymalain Salt Lamps for bedroom does not consume much energy and help you save on electricity bills.
Features: It comes with dimmer switch that allows you to adjust the warmth and glow of lamp according to your mood.

Flavored body shimmer

Bestseller No. 1

SheaMoisture Goddess Body Shimmer for Dry Skin, Dull Skin Papaya and Vitamin C Paraben Free Body Oil 4.2 oz

SheaMoisture's Glow Goddess Body Shimmer is a body oil infused with Papaya, vitamin C and fair trade organic Shea Butter
Get glowing skin with our body oil skin care that transforms dull skin into radiant skin
Look and feel summer-ready, all year round, with SheaMoisture's tropically scented Papaya and vitamin C Glow Goddess Body Shimmer, skin moisturizer and body oil
The non-greasy body oil, infused with papaya enzymes and vitamin C, adds a brilliantly nourishing shimmer that will reveal healthy-looking, sun-kissed radiant skin.
Apply body oil shimmer to shoulders, collarbones and décolletage for gorgeous radiant skin and to the legs for beautiful glowing skin. Shake well before use

Strawberry body paint

Sale

The Body Shop Strawberry Body Scrub Polish - 200ml

Gel-textured body scrub, with deliciously sweet scent
Exfoliates, refines, and smooths the skin
Gently buffs away dead skin cells, without over-drying the skin
Paraben-free, gluten-free, silicone-free
Made with strawberry seed oil, known for its moisturizing omega-3 and omega-6 fatty acids, and fruity fragrance

Happily Ever After Wall Poster

Glass love birds figurine

Sale

Bestseller No. 1

Swarovski Love Birds, Pink Heart Light

SWEET SPARKLE. This beautiful double figurine perfectly encapsulates the motto of Swarovski's With Love collection. The timeless design shows two clear crystal lovebirds and a pink heart rising above them. Tiny gold-colored crowns and jet colored eyes accentuate this adorable, romantic design.
COLLECTIBLE PIECE. Made with love for lovers. Measuring 2 5/8 x 2 7/8 x 1 1/8 inches, this is a decorative object. Not a toy. Not suitable for children under 15.
ELEGANT GIFT. Show your family and friends how much you appreciate them by giving them a stylish Swarovski product that lasts. Renowned all over the world for its premium cut crystals, your gift will earn praises and will surely be appreciated. Perfect present for birthday, anniversary, house warming party, Christmas and all other occasions.
CARING FOR CRYSTAL FIGURINES. Swarovski jewelries and figurines have a magical sparkle. To keep your crystals shine and glimmer, make sure to polish your product carefully with a soft, lint free cloth or clean it by hand with lukewarm water. Do not soak your crystal products in water. Dry with a soft, lint free cloth to maximize brilliance. Avoid contact with harsh, abrasive materials and glass/window cleaners.
ARTISTIC BEGINNINGS. Inspired by decades of creative collaborations and expertise, Swarovski opened its first boutique in the 1980's. The world's fascination with the new brand of jewellery and crystal figurines began. And with this, a new tradition was born for collectors around the globe.

Mini flower touch lamp

Bestseller No. 1

magical JD LED Desk Lamp Cordless Table Light Adjustable Gooseneck Dimmable Touch Rechargeable Battery Eye-Caring Night Light for Kids,Mini Cute Lamp for College Dorm Bedroom Reading (Pink)

【 Room Decor】The flower head and bird decor design sterns from nature. This light goes well with almost any style, whether vintage, modern, retro or industrial style It's not only a study lamp for kids room but also a great present for your family and friends.
【360° Flexible Metal Hose】: Flexible Metal Hose of this portable LED desk lamp can be bend at any angle, allows you to adjust your table lamp with ease and to direct the light wherever you want. It is small and lightweight, foldable and portable, which means you can easy to carry it wherever you go. Suitable for college dorm, bedroom and office reading.
【3 Color Modes and Infinite Brightness】: This eye-protecting Led desk lamp with USB charging port provides 3 colors modes (,white light-natural light-warm light). Long touch for the control, it enters infinite brightness modes. You can choose your favorite brightness.
【Standard USB cable,Rechargeable Everywhere】Built in 1200mAh rechargeable lithium battery, recharges via USB to laptop/computer or via DC 5V adapter. The lamp can be used for 6-12 hours after charged (Charging takes 2-4 hours) .
【Multi-function LED Desk Lamp】The Base Design can be used as the mobile phone holder; Soft LED Brightness provides high-quality LED energy-saving lamp beads, eye protection, prevent radiation and long lifespan.

Customized jewelry box

Bestseller No. 1

Bridesmaid Proposal Gifts Personalized Travel Jewelry Box Leather Small Jewelry Organizer Ring Case for Wedding Gifts Proposal Set Bachelorette Party Gifts for Bride

🎁Bridesmaid Gifts for Wedding Day: Custom names for each of the bridesmaids on the travel jewelry case, "Personalized Travel Jewelry Organizer Box for Bridesmaids" will be the perfect wedding day surprise for your bridal party, ladies always travel with her jewelry and everything gets tangled and jumbled together, not anymore! This gorgeous storage box customized with birth flower is also birthday gifts, thank you gift, birthday gift, maid of honor gift, mother's day gift, and much more...
🎁Convenient for Traveling: if you're confused how to take your jewelry during traveling, now you can get the small personalized jewelry organizer to solve this problem, never trouble to look everywhere for the jewelry, never worry about losing the belongings when traveling with this Custom Travel Jewelry Case!
🎁No Tarnishing for Silver Jewelry: Try to place silver jewelry in the jewelry travel holder and no tarnishing has occurred. The travel jewelry box size is 3.9*3.9*2 inch (L x W x H), portable and light weight, easy to carry in your handbags or in your luggage, your bridesmaids can use this phenomenal blush personalized accessories case to hold their precious rings, earrings, and bracelets on your wedding day.
🎁For Gift Giving: Travel jewelry box personalized with name or birth flower is the best gift for your bridesmaids, mom, girlfriend, daughter, wife, friends on Birthday, Christmas, birthday, anniversary, Valentine's Day.
🎁Best After-sales Service: We are always try our best to offer prime quality jewelry box and make every customer satisfied. Please don't hesitate to contact us whenever you have any concern about this item. It will be our pleasure to give you a wonderful shopping experience

Key necklace

Bestseller No. 1

Bright red bathroom robe

TowelSelections Women's Robe, Kimono Waffle Spa Bathrobe Small/Medium Holly Berry

Kimono Waffle Robe - Kimono style lightweight waffle robe. Waffle spa bathrobe is perfect year-round, in any climate. This robe is lightweight, soft and comfortable. This women's kimono robe is double stitched all around the hemlines for added strength and durability. Featuring front pockets and a belt. This square pattern waffle bathrobe is easy to machine wash in warm water.
Perfect Gift - Kimono style spa bathrobe is the perfect gift for your loved ones. Waffle weave robe can be used for bath, spa, shower, pool and travel. This lightweight bathrobe is perfect for all day long. This is the perfect gift or travel accompaniment. The women's robe is light but not transparent and bulky enough for warmth.
Great for Bath and Travel - This waffle weave kimono style bathrobe is the ultimate in comfort, with lightweight fabric for the refreshing spa experience. Roomy pockets are so well situated while kimono collar improves its hang on the wearer's body. A belt with loops to hold completes this stylish shower, bath or pool outfit.
Versatile Use - Our waffle bath robe is perfect to wrap yourself in on any occasion. Made with soft and absorbent fabric, this bathrobe is perfect for when you step out of the shower, pool, sauna, gym or spa. Due to the weight of the material, the robe is great for travel and spa. Women's robe's waffle weave square pattern makes it airy and absorbent.
Practical Design - This lightweight waffle kimono robe is comfortable, soft, and also very practical. It has 2 large pockets to store your phone, keys, or other items when you wear the bathrobe around the house or at the pool. Comes in different size and colors. The classy soft fabric is quick to tumble dry.

Portable sculpted Jewelry Tree

Sale

Bestseller No. 1

Umbra Orchid Jewelry Hanging Tree Stand - Multi-Functional Necklace Metal Holder Display Organizer Rack With a Ring Dish Tray - Great For Organization - Can Be Used As Decor, Dining Room Centerpiece

DECORATIVE JEWELRY TREE: Orchid is a metal jewelry stand and storage dish with 12 hooks for hanging items like necklaces and bracelets, its leaf-shaped dish is great for smaller pieces like rings and earrings
NATURE-INSPIRED SHAPE: This playful jewelry stand looks like an orchid, with decorative stems and buds serving as a spot to hang jewelry, a leaf-shaped base functioning as a dish for smaller items, and a gun-metal finish adding modern contrast to Orchid's floral-inspired shape
DESIGNED BY ANNE CHARBONNEAU: This piece makes good use of vertical space to store jewelry, especially necklaces, which can sometimes be challenging to store, since they are long; it measures L 8.5 Inch , W 5.75 Inch, H 14 Inch , (22 cm , 15 cm , 36 cm )
MADE OF POWDER-COATED STEEL: Made of steel, orchid is durable and has a gun metal finish
MAKES GREAT DÉCOR: On vanities, countertops, and other spaces where you need functional decor Orchid makes a beautiful addition, adding height and dimension to any display, countertop or vignette

Unscented floating candles

Bestseller No. 1

Unscented Floating Candles, 3 Inch 10 Hour Long Burning Candle Gift Sets for Wedding Centerpieces, Bridal Shower, Pool Party, Special Occasions and Home Decor (Pack of 36)

Premium Material Smokeless Candle: Tobeape floating candle made with 100% lead-free cotton wicks and contain the highest quality paraffin wax. They floated well and melt neatly, protecting yourself and the environment.
Perfect Size & Long-lasting Candle Set: 3"D x 1.5"H; Over 9 hour burn time each one! Perfect as additions for using them in a large crystal bowl/ cylinder vases/ bathtub/ jar with clear water.
Multi-purpose Floating Decorations: White unscented candles will definitely be the centerpieces of your beautiful events. It's an ideal choice for engagement or wedding receptions, dinner parties, garden, birthday parties, spas, restaurants, and home decor.
Attractive Votive Candle also be a perfect gift for friends, families in birthdays, Wedding, Anniversaries, Mother's & Father's Days, or other holidays.
Worth Shopping: Just feel to contact us if you have any question with the products, we will reply and help you solve as soon as possible!

Gucci Flora Gardenia Giftset
Bath salts

Sale

Bestseller No. 1

Bright red lipstick

Bestseller No. 1

Maybelline Super Stay Vinyl Ink Liquid Lipstick, Red-Hot, Fire Engine Red, 0.1400 oz

Glossy Liquid Lipstick: This longwear liquid lipcolor delivers no-budge vinyl color and up to 16 hour wear, featuring our Color Lock formula that defies smudging and transfer; Simply shake and swipe
Vegan Formula: Swipe this comfortable color on your lips for an instant shine in a vegan formula with no animal derived ingredients; Available in 10 high-impact vinyl shades for your every lip look
To apply, simply shake and swipe the product on your lips. Shake for at least five seconds before applying; Apply as you normally would to clean, dry lips using its precise flocked tip applicator and let fully dry
Let Your Lips Do the Talking: Find the perfect matte lipstick and matching lip liner, collect each of our exclusive lip gloss shades, or treat your lips to balms that heal, protect, and beautify
Create Any Look: Our foundations, bb creams, concealers and highlighters create a perfect canvas; Make eye looks with eyeshadows, brow pencils and eyeliners, and perfect your pout with matte or glossy lipsticks and lip gloss

Cute stuffed animals

Bestseller No. 1

PixieCrush Unicorn Puppy Stuffed Animals for Girls Ages 3 4 5 6 7 8 Years; Stuffed Mommy Dog with 4 Baby Puppies in her Tummy; Toy Pillows for Girls

Five toys in one: The stuffed mommy puppy comes with a surprise in her belly, 4 baby puppies that can be removed through the zippered opening on mommy's tummy.
Huggably Plush: Each of the puppies are designed with snuggles and cuddles in mind so we use the softest and plushest materials to make them perfect for hugging and cuddling.
Puppy gifts for girls: Makes a great Christmas or birthday gift for girls, these plush puppy dolls for girls can be used for tea parties or story time. This soft and comforting puppy family will become favorite companions for playtime and bedtime.
HOURS OF FUN: Mommy puppy and babies are the perfect bedtime buddies, traveling companions and stuffed puppy plush toys for girls ages 3 4 5 6 7 8 years. Keep your little girl's imagination entertained and engaged for hours.
Included in set: Our snuggable set of puppy stuff for girls comes with; Mommy Unicorn with metallic horn and hooves; four baby unicorns (pink, blue, white, glitter pink puppy) with metallic horns and all of the puppy family have rainbow manes and tails.

Strawberry scented bath bombs

Bestseller No. 1

Spa Pure Strawberry Bath Bombs: Strawberry Shortcake Bath Bomb Fizzies (14) 1 oz Each with Shea Butter, Ultra Moisturizing .Great for Dry Skin (New Round Shape)

14 Strawberry Shortcake bath bomb fizzies, ultra-moisturizing, NEW ROUND SHAPE, Ultra moisturizing, great for dry skin
Relax, moisturize while you soak
Detoxify, natural, vegan friendly, organic
Fragrant, aromatherapy
Delicious bath treats for your skin

Heart shaped jigsaw

Bgraamiens Puzzle-Autumn in My Heart -750 Pieces Autumn Leaves Love Heart Shape Challenge Blue Board Jigsaw Puzzles

★ADVANCED CHALLENGE: The Bgraamiens Puzzles – Autumn in My Heart is 750 pieces worthy of any skilled puzzler. It was created with leaves in different shape and colors All the unique features created such a beautiful and challenge work. This is definitely a great test for the puzzler fanatic to enjoy!
★SPECIFICS: Includes 750 extra large puzzle pieces made of sturdy blue chipboard on recycled paper. 100% customer satisfaction guarantee.
★750 PIECES OF FUN: Challenge your family and friends and provide hours of fun and entertainment piecing this remarkable puzzle together, sure to become a permanent addition to your home.
★MORE TO PUZZLE BUILDING: Art jigsaw puzzles are a fun, inexpensive way to enjoy beautiful works of art first hand! Use to boost skills: hand-eye coordination, motor skills, problem solving, etc.
★Easy Operation - Back sides of pieces are divided into several areas with letters marked as English letters "A" "B"…which helps to make work easier

Romance movie CDs
I Dare You: Sealed Seduction cards

Rose Scented candles

Sale

Bestseller No. 1

Glossy beauty highlighter

Sale

Bestseller No. 1

Lipstick by Revlon, Super Lustrous Glass Shine Lipstick, High Shine Lipcolor with Moisturizing Creamy Formula, Infused with Hyaluronic Acid, Aloe and Rose Quartz, 002 Beaming Strawberry, 0.15 Oz

HIGH-SHINE LIP COLOR: This brilliant lipstick is made with high-shine emollients that reflect light for a super glossy finish
WON'T FEATHER OR BLEED: Each luscious and vibrant color wraps onto lips without feathering or bleeding for a glassy pout that stays put
BUTTERY SOFT FEEL: The creamy, smooth stick melts onto lips thanks to the unique blend of low-melting-point waxes in the formula
MAJORLY MOISTURIZING FORMULA: The hydrating, paraben-free lip color is infused with hyaluronic acid, aloe, and rose quartz for intense moisture and a full, plump look
25 SHINY SHADES: Go for super-shiny color in 25 unique shades from nudes, to pinks, to reds, and more

Heart shaped earrings

Bestseller No. 1

PAVOI 14K Gold Plated 925 Sterling Silver Earrings | Tiny Open Heart Stud Earrings | White Gold Stud Earrings for Women

14K White Gold Plated Valentines Heart Earrings
Hypoallergenic 925 Sterling Silver Base
✦ 90-DAY GUARANTEE ✦ Your happiness is our number one priority. To ensure your complete satisfaction, we offer a hassle-free 90-Day money-back guarantee. To get in touch, email or chat with us - a member of our team will be happy to help you.
✦ SUSTAINABILITY ✦ We're committed to protecting the planet. That's why every piece of PAVOI jewelry is crafted with 100% recycled materials and we package in 99% recycled and compostable materials. We are proudly carbon-neutral and completely offset our plastic consumption by removing over 275,000 plastic bottles from our ocean annually. Learn more about our sustainability efforts here.
✦ PROUDLY AMERICAN-OWNED ✦

Bottle of wine
Papercut Hearts
Heart shaped candy

Bestseller No. 1

Lace lingerie

Sale

Bestseller No. 1

Avidlove Snap Crotch Lingerie Women Deep V Lace Teddy Bodysuit One Piece Babydoll(Black,L)

Snap crotch teddy lingerie is made of 65% Cotton and 46% Polyester,(soft and flexible fibers), so it is great for close-fiting wear
Snap crotch lingerie bodysuit features with stretch floral lace fabric, gorgeous scalloped trim,double layer over chest with scolloped lace decor,bodycon style slim to show off your curve, and adjustable criss cross straps allows for perfect fit
"Snap Closure" bodysuit allows you to open the bottom for trips to the bathroom without having to take off the entire garment, or to put it on over your head and then attach underneath
Occasion: Perfect for Wedding Night, Honeymoon, Valentine's Day, Anniversary, Bedroom, Bathroom or every night,makes you a stunner!Fashionable to wear with jeans, a skirt or jacket under the strapless bra.Feel Self - confident of your figure by our sexy teddies
What You Get: Gorgeous Sexy One Piece Lingerie Bodysuit for Women

Phone case with hearts
Heart-shaped phone ring stand
Heart-shaped Milk chocolate

Bestseller No. 1

Red Foiled Milk Chocolate Hearts, 1 Lb - Approx 56 Pcs

All-Natural Solid Premium Milk Chocolate Hearts
Each Heart Foil Wrapped Elegant Red Colored Foils
Approximately 56 Pcs Per Pound. Dimension: 1 3/8" x 1 5/16' x 7/16" Inches
Perfect for Valentines Day, Party Favors, Weddings, Parties, More
Made USA, Kosher Dairy

Spa Gift Certificate
Scented massage oil

Sale

Massage Oil for Couples, Women & Men (1 Bottle, 8 fl oz) - Fox Envy Massage Oil with Coconut Oil & Jojoba Oil - Vanilla

Soothing Support for Tense & Aching Muscles – Fox Envy's Massage Oil is a vanilla scented muscle stimulating formula with soothing ingredients that will help ease muscle tension for the back, shoulders, neck and more.
Relaxes the Body from Head to Toe – This massage oil glides onto the skin easily and quickly provides tension relief for a sore or aching neck and shoulders, or anywhere else on the body you're looking to massage. You don't have to be a professional masseuse to end the stress and experience deep relaxation.
Ingredients for Softer Skin – Fox Envy's Massage Oil incorporates a blend of natural and essential oils like Safflower Seed Oil and Sweet Almond Oil to help nourish the skin. By massaging this oil onto the man or woman in your life, your partner will experience the healing benefits of carrier oils.
Soft & Lush Vanilla Scent – Fox Envy's Massage Oil is scented with a sweet and warm vanilla fragrance that offers aromatherapy benefits for you and your partner to enjoy. Great to give deep tissue massages to sooth aching muscles throughout the body.
Leaves No Grease Behind – This massage oil won't leave behind any greasy residue, which means you don't have to worry about your sensitive skin feeling slippery for hours after use.

Pink marshmallows

Spicy Dice couples game

Sale

Bestseller No. 1

Game for Couples LOOPY - Date Night Box - Couples Games and Couples Gifts That Improve Communication and Relationships

COUPLES BOARD GAME - The Loopy game will make tonight different from all the other nights. This game will have both of you learning, laughing, and loving each other
150 PLAYING CARDS - Set includes cards with playing board and all necessary instructions. Just spin the arrow, choose the card, and let the game begin. Moreover, you will get one incredible bonus – satin blindfold, which definitely will not let you get bored
STRENGTHEN YOUR CONNECTION - The best opportunity to know each other better and to enjoy new impression: provoking questions and creative tasks that allow you to discover the soul and the body of your partner
SPICE UP YOUR RELATIONSHIP - This game will add some heat and vivid emotions to the life of your pair, fire up new desires and show you unusual ways to please and be pleased
A PERFECT GIFT FOR ANY COUPLE - This board game might bring the two of you closer than ever before. Perhaps, you will discover something about yourself you never knew! Funny romantic therapy game

Glitter nail polish

Bestseller No. 1

Wet n Wild Wild Shine Nail Color Sparkly Gray Kaleidoscope,0.41 Fl Oz (Pack of 1)

Our claim to fame! We launched wet n wild in 1979 with this epic nail polish and it remains the high-quality, high-shine nail color you know and love.
Not only are they just straight up awesome, but we've got every color, texture, and effect that you can possibly think of: creams, metallics, glitters, you name it!
With so many colors, you can always add a new one or double up!
Our claim to fame! We launched Wet N Wild in 1979 with this epic nail polish and it remains the high-quality, high-shine nail color you know and love.
Why? Here's what we think: not only are they just straight up awesome, but we've got every color, texture, and effect that you can possibly think of: creams, metallics, glitters, you name it!

Hershey Chocolate Kisses

Bestseller No. 1

HERSHEY'S KISSES Milk Chocolate Candy, Halloween, 35.8 oz Bulk Party Pack

Contains one (1) 35.8-ounce bulk party pack of HERSHEY'S KISSES Milk Chocolate Candy
Fill candy dishes, snack drawers and lunch boxes all season long with milk chocolate HERSHEY'S KISSES treats for flavorful snacking on the go and in place
Kosher-certified, gluten-free, bulk chocolate candy individually wrapped for lasting freshness and convenience
Stuff party favors, anniversary presents and birthday candy bags with HERSHEY'S KISSES milk chocolate candy perfect for Mother's Day and Father's Day celebrations, weddings and graduations
Delicious, classic HERSHEY'S KISSES treats that will delight trick-or-treaters and Halloween partygoers alike
Valentine's Day Care Package Ideas for Crush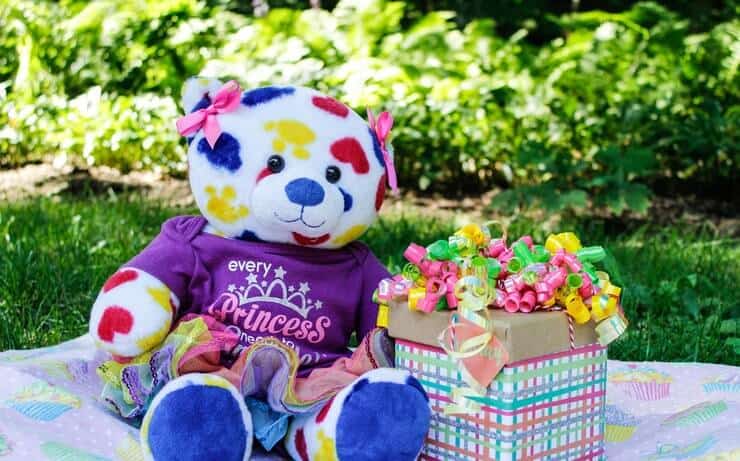 Can't think of a better time to express your feelings to the one you've got a thing for than on Valentine's Day? Here are some sweet and sentimental gift items to send in a care package and reveal your true feelings with to that special someone:
Lyrical love notes

Bestseller No. 1

Gummy bears

Sale

Bestseller No. 1

Haribo Gummi Candy, Goldbears Gummi Candy, 5 oz Bags (Pack of 12)

Pack of 12 5-ounce bags (total of 60 ounces)
Naturally flavored with balanced sweetness
Mouth watering candy and are fat-free
Flavors are pineapple (white), strawberry (green), lemon (yellow), orange (orange) and raspberry (red)
Ships in Certified Frustration-Free Packaging

Heartstring Art 

Bestseller No. 1

Mini Valentine's Day Canvas

Bestseller No. 1

28 Pack Egyptian Style Jewelry Coin Pouches Aztec Print Drawstring Gift Bag Christmas New Year's Day Gift Bag for Candy Wedding Party Valentine Favors

Egyptian style jewelry coin pouches: the bags comes in 4 colors, each color contains 7 pieces, you will receive 28 pieces mini canvas drawstring bags in total
Reliable material: made of canvas with delicate design on it, feels soft but sturdy enough to hold your items, not easy to be worn out, can be kept for quite a long time
Washable and reusable: our bags can be washed by machine when is it not clean, which is convenient, and it can be applied repeatly, with a mini size, can be stored easily when not in use
Nice design: with colorful patterns and drawstring design, looks beautiful and very practical, can be very suitable for holding jewelry, coins, and other treasures
Size information: each bag measures approx. 10 x 13 cm/ 4 x 5 inches, and it is tear-resistant, thus makes it a durable and reusable gift bag, ensures you a long time of usage

Valentine Themed Glowstick

Bestseller No. 1

24 Pack LED Light Up Bumpy Rings Party Favors For Kids Prizes Box Toys For Birthday Classroom Rewards Treasure Box Prizes Toys Glow Party Supplies

party favors rings 24 pack - 9 Color 12 shape: 9 colors: yellow, Orange, pink, blue, green, red, white, ginger and purple. 9 shapes: different shapes come with bear, Tiger, rabbit, Panda, pig, frog, chick,unicorn, butterfly & heart. Please see the picture for details.
One size fits all: these kids party favors jelly rings are made out of a nice adjustable, rubber material. These light up toys can fit quite a few different size fingers as it has enough stretch and does not feel constricting even on your thumb. 🎉 waterproof light up bumpy rings: If it pleases you, you may take these party favor rings underwater to have fun. Don't worry about them because these neon party supplies are waterproof.
glow in the dark party supplies for both kids and adults: These glow rings are really fun gifts for graduation party supplies 2019, kids birthday party, weddings, Christmas, Halloween, celebrations, new year party or any other cheerful events. 🎉 creative use: these light up rings can be used as a ponytail clip, ponytail holders and toe rings. Loop them in your laces and light up kids running shoes for fun and visibility.
how to play These glow in the dark party favors: the glow rings flashing has a switch At the back of these batteries, inside the light up ring. Just press on the button, the LED ring for kids will be flashing. The party favors for kids blink three colors flashes, blue, green & red, very shiny. Press the button again, The flashy ring will be turned off. It is very easy for kids to turn them on or off. When you do not want to play the rubber rings, just turn off.
Notice: 🎉 Please air The glow in the dark party favor rings about two days before wearing cause long sealed State, or the Bulk toys maybe emit the chemical smell; 🎉 batteries are non replaceable or rechargeable but last a long time; 🎉 these kid prizes are all individually wrapped so perfect for giving them individually.

Valentine bubble gum

Sale

Bestseller No. 1

Valentine Tic Tacs

Bestseller No. 1

Tic Tac Mints, Orange Flavored Mints , 200 Count

Playful, fresh entertainment for your mouth; the smooth, sweet, and cooling flavor refreshes your breath for a long time with only 2 calories
Convenient portable pack with resealable flip top opening that is easy to enjoy and share anywhere at anytime
3.4 Ounce Bottle Pack, Orange Flavored, 200 Mints per bottle

Chocolate Strawberry pops

Sale

Bestseller No. 1

Wilton Candy Melts Candy Dipping Tool Set, Ideal for Strawberries, Cake Pops, Pretzels or Marshmallows, Includes 3-Prong Fork, Cradling Spoon and Spear, Tools Only, Candy Melts Not Included

MAKE DELICIOUS CANDY-DIPPED TREATS: Use this versatile candy dipping tool set from Wilton to dip almost any kind of treat in melted Candy Melts candy. Note: Wilton Candy Melts candy is not included, but are sold separately.
STRAWBERRIES OR PRETZELS: Use these tools to hold, dip and decorate strawberries with any kind of Candy Melts candy. Dip and drizzle freshly baked cookies. Coat your favorite pretzels to make a sweet and savory snack. These tools make decorating treats a snap.
COMPLETE DIPPING TOOL SET: Each set includes a 3-prong fork, cradling spoon and spear, each made from sturdy metal with a durable plastic handle that is easy to hold and use.
CLEANING INSTRUCTIONS: Before first and after each use, wash in soapy warm water, rinse then dry thoroughly. For longevity of tools, hand washing and drying is recommended.
EVERYONE, EVERYWHERE, EVERY DAY: Innovative products. Mouthwatering inspiration. Fun in the kitchen. This has been at the heart of what we do for nearly 90 years. Whether you're hosting a party or need to bring a special treat, Wilton has you covered.

Heart shaped ceramic plate

Bestseller No. 1

Chocolate covered roses
Book of Love Quotes

Strawberry Pie

Sale

Bestseller No. 1

JJ`s Bakery Duos Strawberry & Cream Fruit Pies (6 Pack)

Warm this up in the microwave for the best possible taste!
Our pies are produced in our peanut and tree nut-free facility
High-quality, dairy free and kosher parve ingredients for the perfect pie
6 Individually packaged pies
Can be stored in the refrigerator to extend life. Also can be frozen to extend life by months!

Glow In The Dark roses

Beferr Beauty and The Beast Rose Enchanted Flower with LED Light in Glass Dome for Christmas Valentine's Day Mother's Day Birthday Best Gifts for Girlfriend Wife Women Her - Red

Beauty and The Beast Rose: The product include red silk rose, wooden base with grass, LED string lights and glass dome.
Size: 8.2''height x 4.3'' diameter. Light requires 3 AAA batteries (not included).
Meaning of Production: handmade roses with LED lights and glass dome. this will always be your beauty and the beast.
Special Gift: As a symbol of love, it can be given to your lover, girlfriend, mom, wife, women. A special gift on Thanksgiving, Christmas, Valentine's Day, Mother's Day.
Best Service: Support 12 months of free return and exchange services. Please contact us if you have any questions.

Heart shaped lotion bars

Bestseller No. 1

MoldFun 3-Cavity Heart Shaped Rose Flower Silicone Mold for Soap, Lotion Bar, Bath Bomb, Candle

SAFE FOOD-GRADE MATERIAL - All of our silicone molds are made from 100% pure, professional quality food grade silicone. Meets US FDA and European LFGB safety standards. BPA, PVC and Phthalate free. Innoxious, no peculiar smell.
WELL-DESIGNED AND MULTIPURPOSE - The fine design and the clear details make your works vivid and lively. And it is microwave, oven, refrigerator, freezer safe. You can create your own special soaps, bath bombs, lotion bars, crayons, waxes, polymer clay, plaster of Paris and more with this miraculous mold.
EASY TO USE AND RELEASE - Simply pour your favorite ingredients in the mold, and keep the ingredients static until completely formed. This flexible silicone mold offers a non-stick surface that allows the goods to pop right out with a little push from the bottom.
EASY TO CLEAN AND STORE - This silicone mold is completely dishwasher safe. Alternatively simply cleaning with warm soapy water does the job ! Once cleaned place the mold at a storage space far away from direct sunlight until next use.
RETURN OF GOODS WITHOUT REASONS - We take pride in delivering top quality products and guarantee a FULL REFUND if you are not satisfied with our products. Lifetime warranty for any issues. TOTALLY RISK FREE, buy with confidence now!

Personalized Tin with Biscuits

Bestseller No. 1

Personalized Name Metal Biscuit Tin Shortbread Cookies Gift Tin Cookie Jar Cookies Gift Box with Lid Home Kitchen Food Gifts Storage Containers Canister Custom Biscuits Tin Gift for Grandma Mom Dad

★ Personalized Biscuit Tin - Personalized biscuit tin is the perfect gift for biscuit lovers. The words on the tin can be designed by you, there are several cute little cookie characters for you to choose from.
★ You can customize your happy family by choosing different characters that correspond to family members. Different genders correspond to different cookie patterns, which are fun and cute.
★ Each kid would laugh out loud when he saw such a funny cookie box.
★ Perfect Gift - With funny characters, it will be a great gift for grandpa, grandma, dad, or mom on Christmas, Mother's Day, Father's Day, etc.
★ Guarantee: 90 Day Money Back Guarantee or Exchange. If you have any concerns about the order or the items , please contact us, we will reply in 24 hours

Unicorn Valentine's Day Card

Bestseller No. 1

American Greetings Valentine's Day Cards for Kids with Stickers, Unicorn (40-Count)

Includes 40 sticker Valentines
Sticker Valentines sheets feature a variety of unicorns in a package of 10 sheets
Designs feature shades of red and pink with unicorns and magical messages. Double-sided with area to write a personal message.
This variety pack of sticker Valentines is great for classroom parties and can be used on for crafting, decorating, scrapbooking, and other fun at-home indoor activities for kids
Perfect American Greetings Valentine's Day party favors, gifts, goody bag stuffers for a kid's birthday party, or stickers for teachers

Mini wishing ball
Mini Wood You Be Mine Notepad

Bestseller No. 1

Scented bubble bath

Sale

Prescription For Love Valentine Candy

Bestseller No. 1

A Match Made at Christmas

Amazon Prime Video (Video on Demand)
Micah Lynn Hanson, Tim Llewellyn, Aubrey Shimek Davis (Actors)
Annie Poling Swet (Director) - Annie Poling Swet (Writer) - Rachel Jordan (Producer)
English (Playback Language)
English (Subtitle)

Missing piece puzzle necklace

Single Velvet Rose

Bestseller No. 1

Artificial Silk Rose Velvet Flower for Bouquets, Weddings, Valentines, Wreaths, Crafts, Single Stem (1 Dozen) 15" Long, Red

QUALITY: Royal Imports velvet roses are crafted of highest quality velvet-coated silk material. They are non- toxic and will not fade from the sun. It appears extremely realistic thus making it a great flower for Valentine's Day or for your wedding party.
BEST SELLER: Single stem roses are very popular in the floral supply, home décor, and wedding planning industry. It will help to create a romantic atmosphere during a wedding ceremony, engagement party, or any event when placing these roses on the table or in a vase.
TRENDS: These single stemmed roses are commonly used as lapel boutonnieres or in bud vases at weddings, romantic dates, Valentine's Day, marriage proposals, or to accent any gift package.
PACKAGING: These Royal Imports real looking roses are packaged per dozen in a sturdy cardboard box so the roses won't get crushed.
DIMENSIONS: Each long stemmed rose measures 15 inches long and has a 2 inch rose head and are complimented by pretty green leaves.

Red knitted socks

Bestseller No. 1

Leg Warmers for Women Girls 80s Ribbed Leg Warmer for Neon Party Knitted Fall Winter Sports Socks Red

♥MATERIAL: The knit leg warmers are made of 100% acrylic elastic fibers. We select high quality acrylic, the thickness is four times that of ordinary cotton. They are thick, soft, warm and comfortable.
♥SIZE: One Size fit a most women and girl. Sock length: 40cm/15.7inch. The length is comfortable and the insulation is effective for the legs.
♥FEATURE: Winter long leg warmers can add warmth, style, and comfort. There have many colors for you chosen, you can choose a pair of socks according to mood to match your clothes and publicize your personality.
♥OCCASION: Great for dancers, 80s music party, ballet, yoga and going to the gym, as they keep your calves warm when working out. You also can use these socks to match boots, clothes and skirts, it will create a feeling of fashion and layering.
♥GREAT GIFT: A variety of colors and styles to choose, a warm gift to your family members, wife, mother or friends. It can be helpful to protect your legs in winter. And can also be used when attending a party, have a nice time together.

Colorful beach blanket

Sale

Bestseller No. 1

BYDOLL Beach Blanket 78''×81'' 4-7 Adults Oversized Lightweight Waterproof Sandproof Beach Blanket Large Picnic Mat Beach Blanket for Beach Travel Camping Hiking Picnic(78" X 81", Blue-Mixed)

🏖️Beach Blanket Waterproof Sandproof:78''×81'' Size beach blanket comfortable fit 4-7 adults,Odorless,Made by parachute fabric,Rip-stop 210T polyester,Very light and small after folding,12 oz easy to carry,Small and Mighty!
🏕️Beach Blanket Oversized:Good wear resistance,Dry-Quick,Can also be used as a rain shed,sunshade,tent,toddler crawl,Emergency mat,Feel comfortable lying down,Won't irritate your skin,Better professional fabric sewing.
🌴Sandproof Beach Mat Blanket:Effectively prevent water and rips from damaging it,You just need to shake it gently that sand won't stick to the mat, Keep the Blanket clean at all times,Washed by washing machine or by hand.
🚁Multifunctional Beach Blanket:Can block moisture grass and soil on the ground and shading effect is excellent,Suitable for adults teenagers and kids,Also be used as a toy mat for children,Suitable for Travel Camping Hiking Beach Picnic Yoga Outdoors Park.
🛒Beach Picnic Mat:Package includes 1 beach blanket,4 ground stakes,1 carabiner,Keep out the wind because fixed With 4 fixed anchors,Let your family baby and kids enjoy the beach sea and sunshine together,Please feel free to contact us for service if you have any questions.Including return service.

Strawberry covered donuts

Sale

Bestseller No. 1

Moretoes 30 Pack Cookie Boxes White Bakery Box with Window for Cake, 12x5.5x2.5 Inches Desserts Boxes Pastry Boxes for Chocolate Strawberries, Donuts, Pies, Cakes, Muffins, Pastries

【Sufficient Quantity】: 30pcs white cookie boxes with window (12*5.5*2.5) for chocolate covered strawberries, bakery and pastry packaging. Rectangular cajas para fresas con chocolate.
【Pop-up Window】: our treat boxes for strawberries with clear windows, perfect for gift wrapping & packing presentation. Your friends, families or customers will love these cookie and cake pop boxes for gift giving!
【Premium Material】: boxes are made of high-quality recyclable cardboard materials, thick and sturdy enough to hold your creations; pre-folding packaging also making these boxes easy to assemble.
【Perfect Size】: 12*5.5*2.5, a suitable size for cookies, pies, cakes, chocolate strawberries, chocolate covered fruit, desserts, macarons, muffins, donuts or any foods you want to put in.
【Suitable Occasions】: can be used in Valentine's Day, mother's day, father's day, baby shower, bride shower, wedding, birthday party, Christmas etc. You can decorate them with red ribbons.

Portable Cupid Figurine

Sale

Enesco Peanuts by Jim Shore Snoopy Cupid Love Miniature Figurine, 3 Inch, Multicolor | Hand-Painted

SNOOPY FIGURINE: Snoopy is here to help you find your special someone with this adorable cupid miniature figurine! The 3-inch figurine is a part of the Jim Shore collection
GIFTABLE & COLLECTABLE: This is perfect to place on your mantle during Valentine's Day, or to gift to a friend who is a big fan of the Peanuts tv show, comic, or holiday movies!
HAND-PAINTED: This figurine was hand-crafted from high-quality stone resin with intricate styling and attention to detail
OFFICIALLY LICENSED: The Snoopy cupid miniature figurine is officially licensed by Peanuts and is 100% authentic.
MADE FROM STURDY MATERIALS: The figurine was made from sturdy materials and will provide long-lasting joy for holidays to come

Heart rock print

Hugs and Kisses Frame

Bestseller No. 1

Love Tokens

Sale

Bestseller No. 1

Heart Plush Toy

Engraved Pebbles

Sale

Bestseller No. 1

12pcs DIY Rocks for Engraved Inspirational Polished River Stones Unique and Thoughtful Gift Ideas for Friends and Family Gifts Arts and Crafts (12 Different Words) (Colorful)

MOTIVATIONAL AND INSPIRATIONAL - Inspirational Stones are engraved with care, so the inspiring words will last for many years to come.
ENCOURAGE AND SUPPORT - Give Inspirational Stones as a unique gift for family, friends, coworkers, or keep them for yourself for anytime you might need a little inspiration.
12 UNIQUE WORDS - Inspirational Stones are engraved with the following sayings: Love, Strength, Courage, Laugh, Honor, Truth.
SIZE - All rocks are between 2" – 3" inches and the natural stone color varies from stone to stone.
DECTOR - Go well with any home décor. Add them to a decorative fountain or make an inspiring centerpiece. Features artisan style craftsmanship, rich finishes and bold colors and will instantly add interest to any room

Pack of pink bleeding hearts

Bestseller No. 1

Couple Pillowcases

Sale

Bestseller No. 1

BoldLoft from My Heart to Yours Couples Pillowcases-Couples Gifts for Him and Her-Romantic Gifts for Her-Girlfriend Gifts Wife Gifts Valentines Day Anniversary Engagement Birthday

♥ COUPLE PILLOWCASES - Set of 2 pillowcases. Size: 20x30 inches. Pillows NOT included. Color: White. Fits most standard & queen size pillows. Envelope closure keeps the pillow from sliding out the side. Made of cotton/polyester mixed fabric.
♥ ROMANTIC GIFTS FOR HER - Perfect Valentines gifts for girlfriend, wife, fiance, sister, daughter, and bride. Show your love for her with a beautiful gift she will cherish forever!
♥ FOR HER GIFTS FOR EVERY OCCASION - Cute girlfriend gifts and wife gifts. Perfect couples gifts for Valentine's Day, anniversary, 2nd anniversary, cotton anniversary, wedding, engagement, wedding anniversary, bridal shower, wedding registry, honeymoon, thinking of you, long distance relationships, Christmas, and just because.
♥ GIFTS MADE WITH LOVE - Love gifts for girlfriend and wife. Feeling loved as soon as your loved ones unbox your gifts from us. High quality fabrics make our pillowcases more long lasting, less color fading and wrinkles resistant. Pillow cover is packed in a eco-friendly, gift-giving ready packaging box with signature graphics. You can also write your own love messages on the box to sweeten up your gifts for her.
♥ COUPLE GIFTS FOR HIM AND HER - Put a smile on her face! We offers couples gifts for boyfriend and girlfriend, husband and wife. Our couples gift ideas include unique couples drinking glasses, his and hers coffee mugs, adorable love pillowcases for him and her, and matching couples shirts.

Secret Message Cuff Bracelet

Difficult Roads Often Lead to Beautiful Destinations Personalized Inspirational Bracelet Sympathy Encouragement Gifts

Joycuff inspirational bracelet comes with a cute gift box, a good gift idea for everyone you love
Joycuff women bracelet is ADJUSTABLE and will fit most wrist sizes
Simple and elegant mantra Joycuff cuff bracelet as a gift for everyone who needs inspirational gifts
Affordable Price with exquisite quality, High polished cuff bracelet, shinne surface, very smooth with rounded edges to avoid scratch your wrist, clear engraved easily reading
Joycuff will provide customer service with the highest standard and 100% satisfied shopping experience, If you are not completely satisfied with your purchase, Just contact us, We will solve your problem within 24 hours

Heart-shaped laptop stickers

Bestseller No. 1

AV British Decals. Heart Shaped Union Jack Flag Sticker, UK Flag Vinyl for Cars, Trucks, Laptops and Coolers (4 x 4 inch)

MADE IN THE USA: All American Vinyl stickers are proudly designed and manufactured in the USA out of Los Angeles, California. We are a family owned and operated business with a dedicated mission to providing high quality decal designs that look good for years to come.
MADE IN THE USA: All American Vinyl stickers are proudly designed and manufactured in the USA out of Los Angeles, California. We are a family owned and operated business with a dedicated mission to providing high quality decal designs that look good for years to come.
HE'S AN ENGLISHMAN: 'Ello governor, display your love of England and all things British with the heart shaped union jack sticker. The British decals and UK stickers are perfect to show off long-distance travels or to represent your home country!
WATERPROOF DECAL AND LONG LASTING DESIGN: Cars, motorcycle helmets, kayaks, and water bottles alike will hold your decal of choice without washing away the message. Sit back and enjoy the drive knowing your decal is right there with you!
IF IT FITS IT STICKS: Our England decals are perfect for both indoor and outdoor settings. Grab your favorite Yeti, make space on the back of your Jeep, spruce up your cooler before the big road trip, or give your work laptop some flair.

Heart-shaped padlock with keys

Sale

Bestseller No. 1

Scented shower gel

Bestseller No. 1

The Right to Shower JOY BODY WASH + tangerine & honeysuckle, 16 Ounce

The Right to Shower Joy Sulfate Free Body Wash is crafted to be fair, wholesome, and good for all with a skin moisturizing and soothing formula.
Joy moisturizing body wash has the bright scent of tangerine and honeysuckle, leaving your skin and mind feeling renewed and refreshed.
The Right to Shower makes 100% vegan body wash that is not tested on animals and has been packaged in a 100% recycled bottle.
The Right To Shower Body Wash is made in the USA with US and imported ingredients, including sustainably sourced certified Organic Aloe Vera.
We believe that access to cleanliness is a fundamental human right, so we've made a sulfate-free body wash that can be used as a body soap, hand soap, shampoo, and face wash by everyone.

Tic Tac Toe Tote Bag
Custom Conversation Heart candy

Bestseller No. 1

Candy Shop Conversation Hearts - 1 lb Bag (1)

IRRESISTIBLE FLAVOR: Enjoy those sweet and tangy SweetTart flavors you love!
SWEET TREAT WITH A MESSAGE:These adorable and crave worthy pastel colored candy hearts are engraved with romantic words and phrases such as "Kiss Me," "Yes," "Love Ya," "Be Mine," and "Hug Me".
OUTSTANDING VALUE: Enjoy the quality, tasty treats you love for less. Candy Gift Shop buys the freshest candy by the truckload, direct from the manufacturer, giving you OUTSTANDING QUALITY and GREAT VALUE. Guaranteed fresh and professionally packaged! We use custom heat sealed bags for freshness and tamper evidence.
CANDY FOR ANY OCCASION: Planning for a party? Need to fill your candy bowl?? Looking for that perfect gift to brighten someone's day? Also great for holidays, romantic surprises, lunches, movie nights, holidays and special events.

Personalized chocolate bar

Bestseller No. 1

25ct Personalized Wedding Candy Bar Wrappers for 1.55oz Hershey's Chocolate Bars (25 Count) - Party Favors for Guests

ADD YOUR CUSTOM INFO: Personalize your botanical themed wedding favors with these custom order candy wrappers. Add personalized information such as your wedding date, Mr. and Mrs., or engagement date along with a personal message to your guests.
CANDY NOT INCLUDED for this option. Foil and paper wrapper only. Dimensions: Foil: 7 1/2" x 6", Wrapper: 5 9/16" x 5 3/8". Fits standard 1.55 oz Hershey Milk Chocolate Bar, 1.55oz Crunch Bars and 1.45 oz Hershey Dark Chocolate Bar.
DIY WEDDING FAVORS: Assembly Required. Wrappers are printed on high quality paper with beautiful, vibrant colors.
EASY TO ASSEMBLE: Simply glue the wrapper around the candy bar to create your personalized wedding candy favors. Perfect for adding your individual style to engagement announcements, candy buffet, favor boxes and gift bags.
PARTY GUESTS WILL THANK YOU: Add your personal touch to your wedding, bridal shower, or engagement party with these themed candy favors for gift bags, candy buffets, and treats.

Heart-shaped Brownies

Andaz Press Fully Personalized Collection, Chocolate Bar Labels, 10-Pack, Custom Text or Logo

Write TEXT and COLOR in gift message box as you're checking out.
INCLUDES: 10 adhesive labels, designed by Andaz Press. DOES NOT INCLUDE CANDY.
SIZE: 5.31-inch x 5.25-inch. Fits Hershey's Milk Chocolate Bars . CHOCOLATE NOT INCLUDED. Properties: Matte finish. Single-sided, printed on high quality adhesive paper, with vibrant colors. Actual product color may vary slightly due to differences in monitor settings.
DOES NOT INCLUDE CHOCOLATE. Purchase includes adhesive labels only. Perfect to add to party favors, centerpieces, or dessert tables to add a unique touch to your wedding.
Andaz Press. Original design by Andaz Press . All rights reserved. FLAT RATE SHIPPING: Fill your cart with Andaz Press items, and pay ONE LOW SHIPPING RATE. Expedited and 2-day shipping also available! All orders ship within 1-2 business days from California.

Heart-shaped Putty

Bestseller No. 1

ODODOS Women's Y Racer Back Padded Sports Bra Fitness Workout Longline Yoga Bra Tops, Warm Gray, Medium

➤SOFT & BREATHABLE: Made of stretch, moisture-wicking quick drying soft fabric, lightweight and breathable for all day comfort.
➤REMOVABLE PADS: Build in removable pads for optional coverage and shape maintenance.
➤LONGLINE & Y-BACK: Wide underbust band offers great support while Y racerback will not restrict your movement.
➤EASY TO MATCH: Wear solo or showing under an unzipped coverup for an instant statement, on or off the mat. Perfect for yoga,exercise,fitness,any type of workout,or everyday use.
➤WARRANTY:You're covered by our 100% full money-back guarantee.If you don't love our products, simply return them without question within 30 days. Select your favorite color and ""Add to Cart"" now.

Bright red love seeds

Bestseller No. 1

Park Seed Falling in Love Poppy Seeds, WWI Red Flanders Flowers, Pack of 100 Seeds

The exquisite red Flanders poppy that symbolized the fallen soldiers of World War I can now be yours in a bright, large-flowered mixture of semi- and fully doubles. All shades of red—carmine, crimson, scarlet, rose—plus coral, pink, and white combine in solid and bicolored form to create the most cheerful and attention-getting cut flowers ever.
This Dutch introduction offers rich, watercolor shades hard to find elsewhere in the garden. Cupped and rounded, the 3-inch blooms look like silk, and arise very heavily on plants 9 to 18 inches tall and 12 inches wide. Cut all you like—these blooms were made for displaying.
Adaptable to many climates, all that 'Falling in Love' Poppy really needs is full sun and well-drained soil, even if it's on the dry side. A fine choice for containers as well as the garden, 'Falling in Love' Poppy puts up with rough weather beautifully. The blooms begin in midsummer and continue into fall in most areas. Spectacular.
2014 is the hundredth anniversary of the beginning of World War I, in which so many soldiers perished in the trenches and fields of France. To honor them, for many years Remembrance Day (November 11) included red paper poppies worn in the buttonhole.
Today, red paper poppies are still used in some charity events, and they remain the eternal symbol of the dead from the Great War.

Soft Bedroom slippers with hearts

Bestseller No. 1

Bad Cute Bunny Slippers for Women Men Cartoon Embroidery Soft Comfy Warm Plush Non-Slip Home Slipper Love Heart Indoor Outdoor Couples Slides Shoes 8-8.5 M US Women / 6.5-7 M US Men

Comfortable and Gorgeous: The soft plush fluffy upper provides you a comfortable, cute, fancy and elegant outfit and warm feeling for men or women. The insole of these at-home shoes features sturdy, high-density memory foam to relax your feet after a long day of walking.
Warm Fleece Lining: It is a convenient slip-on design slippers, along with a comfort man-made plush fleece lining that encompasses your feet very well and offers soothing comfort. Easily slip on and off, keep your feet warm.
Cushioned and Anti-Slip Sole: Bunny plush slippers soft fluffy slippers comfortable anti-slip sole provides you safety and protects the floor from scratching, the memory foam sole absorbs noise when walking on the floor.
Relaxing & Functional: Suitable for indoor and outdoor use. Slip into these fuzzy bedroom slippers, relax at home or in the office. You can wear them freely at home, and you can also step outside without switching shoes. Great for walking, daily wear, dating, travel, vacation, parties, hanging out, etc. It can easily match any pants easily matched with various clothing. Also perfect for traveling and holiday.orshopping, walking dogs, drinking tea and cozily lounging on cane chairs.
Great Gift Ideal: These slip-ons will bring a funky touch to your loungewear look. Perfect for anyone who loves to have cozy and warm feet. These fuzzy shoes will be a great gift for family, friends, someone you love to relieve their fatigue. They are a great gift for your girlfriend, wife, mom, daughter and your lover who wants to refresh her everyday wear.

A "10 Things I Love you About You" poster
Colorful socks

Sale

Bestseller No. 1

Tipi Toe Women's 12 Pairs Colorful Funky Fashion Colorblock PaintSplash Crew Dress Socks, (sock size 9-11) Fits shoe size 5-9, WC34-AB

Small-Medium: Fits Women's Shoe Size 5-9 (Small-Medium is the same as Size 9-11 in the Sock Size System). For women with 9.5 shoe size we suggest buying the Small-Medium. The socks with less pattern tend to stretch better and will fit up to shoe size 10/11
Large-X-Large: Fits Women's Shoe Size 10-13 (Large-X-Large is the same as Size 10-13 in the Sock Size System). The Large-X-Large can also fit men shoe size 6-9
12 Different Styles & Colors Value Pack Of Fashion Designer Dress Socks
12 pairs (24 socks). Styles and colors are as shown in the picture (you will receive one pair of each style/color represented in the picture)
Bring more color to any outfit! Perfect for casual, work, or dress wear.   Huge variety of Classic, stylish & Funky Fun colors

Romantic Fortune cookies

Bestseller No. 1

Heart candles

Bestseller No. 1

50Packs Heart Shaped Tealight Candles,Romantic Love Unscented Tea Lights Candles,Dripless & Long Lasting Smokeless Mini Tealight Candles for Mood,Romantic Decor,Pool,Dinners,Home,Wedding,Crafts(Red)

💒 50PCS TEALIGHT CANDLE:You will get 50pcs(25 x 2 layers) tealights candles. They are cute heart shaped, smokeless unscented mini tealights candles,for you to create your own romantic surrounding and spend a wonderful night with your lover.
💒 SAFE MATERIAL & ROMANTIC LOVE CANDLES : The Heard shaped tealight candles are made of paraffin material, smokeless convenient to use; can ensure long-lasting burning performance for 1 hours or longer.Enjoy a clean, smokeless and flickering flame.When your family and guests come, please give them a surprise.
💒 SIZE OF HEART CANDLE →The candles are small, dimensions of each candle: (1.5x1.5x0.35 Inch). You can either put them on the table or on the side, without taking too much space.
💒 PRACTICAL & MIN SHAPED: The wick is made of 100% high-quality lead-free cotton; Waxed on the raw wax wick to ensure smokeless burning;The essential oil will not drip and the wax will remain in the tea, will not splash or overflow.
💒 MULTI-PURPOSE: These Tealight Candles are very suitable for all your special events and celebrations.Very suitable for wedding banquets, party gifts, table decorations,home decorations,swimming pools,Shabbats, weddings,emergencies,celebrations, party preferences.

Valentine's Day Strawberry muffins

Sale

Bestseller No. 1

Moretoes 30 Pack Cookie Boxes White Bakery Box with Window for Cake, 12x5.5x2.5 Inches Desserts Boxes Pastry Boxes for Chocolate Strawberries, Donuts, Pies, Cakes, Muffins, Pastries

【Sufficient Quantity】: 30pcs white cookie boxes with window (12*5.5*2.5) for chocolate covered strawberries, bakery and pastry packaging. Rectangular cajas para fresas con chocolate.
【Pop-up Window】: our treat boxes for strawberries with clear windows, perfect for gift wrapping & packing presentation. Your friends, families or customers will love these cookie and cake pop boxes for gift giving!
【Premium Material】: boxes are made of high-quality recyclable cardboard materials, thick and sturdy enough to hold your creations; pre-folding packaging also making these boxes easy to assemble.
【Perfect Size】: 12*5.5*2.5, a suitable size for cookies, pies, cakes, chocolate strawberries, chocolate covered fruit, desserts, macarons, muffins, donuts or any foods you want to put in.
【Suitable Occasions】: can be used in Valentine's Day, mother's day, father's day, baby shower, bride shower, wedding, birthday party, Christmas etc. You can decorate them with red ribbons.

Valentine's Day Felt Heart Envelope

Bestseller No. 1

150 Pieces Valentine's Day Heart Felt Stickers Stitched Felt Heart Shape Stickers Felt Love Decorations for Valentine's Day Wedding Party Decor DIY Crafts Supplies (Red, Pink, Beige)

Large quantity: package comes with 150 pieces heart felt stickers in different colors, enough quantity and varied colors for you to use or replace in the party, which can meet your festival decoration needs, and you can share with your friends and colleagues as well
Romantic Valentine's Day supplies: these sewed felt heart shape stickers are designed in heart shape and bright colors, attractive and romantic, which are in line with Valentine's Day theme, nice for Valentine's Day decoration, make your wedding, appointment or party full of sweet atmosphere
Sweet festival decorations: these Valentine's Day heart shaped felt stickers can be widely applied for Valentine's Day, Mother's Day, marriage proposal, wedding, party, birthday decorations, or you can apply these heart shaped stickers to make meaningful crafts with your family or couple together
DIY crafts: you can use these felt love decorations to make your own crafts, you can also choose to sew the felt wherever you need it, like decorating your bags, hats or clothes, enjoy the DIY process, and bring much fun and joy to your life, give you different use experience
Quality material and size detail: these Valentines heart stickers are made of quality felt, soft to touch, suitable to use, lightweight and easy to store, can be kept for a long time; Each felt sticker measures approx. 3.5 cm/ 1.4 inches, suitable size to meet your decorative needs

Valentine-themed watch

Ultrathin Leather His and Hers Wristwatches (Brown Gold Case)

1. Thank God I Met You - This pair watch launched for sweet lovers,mens and womens.Theme of love,never out of date
2. Unique Design - Dials placed side by side, there's a complete heart and a letter "love".Quality deluxe shining bling bling hand-inlaid crystals,luxury style
3. High cost performance - Stainless steel watch case,imported Japanese quartz movement,precise time display. Ultrathin real leather strap,wear comfortable. Waterproof,rain and splash water resistant,but not for submersion
4. Fashion and modern collocations,suitable for any occasions.Mutiple color matching choice
5. Well Packaged - High class gift box packaged,best choice as a gift for wedding,anniversary,birthday,Valentine's Day,Christmas and other meaningful days
Valentine's Day Care Package Ideas for College Students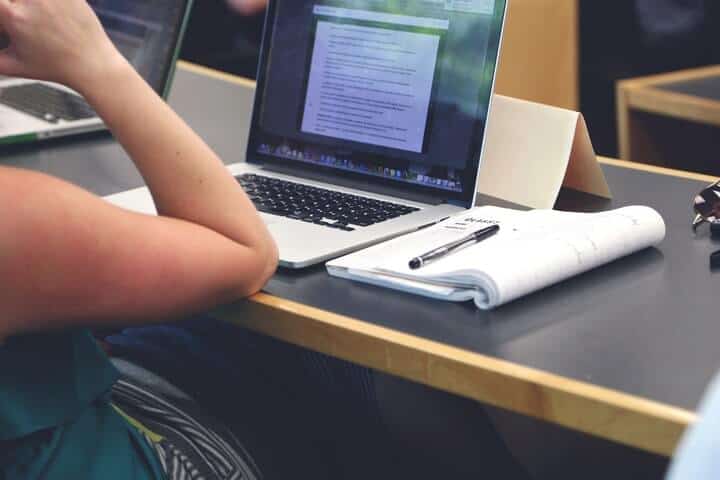 Got a "kid" in college that you'd love to remind how much you still love and care for them? Maybe a housemate or a friend you'd like to surprise on Valentine's Day? Here are some great ideas perfect for students:
Strawberry cookies

Bestseller No. 1

Colorful Desk Lamp

Sale

Bestseller No. 1

Colorful gift tags

Sale

Bestseller No. 1

SallyFashion Gift Tags, 100 PCS Kraft Paper Tags Colorful Hang Tags with Hanging Strings for DIY Crafts Price Christmas Wish

What You Will Get - You will get 100 PCS paper tags in 10 different colors, the package also comes with 100 PCS hanging strings. Each paper tag measurs 2.8 x 1.7 inches.
Premium Kraft Tags - All of the paper tags are made from premium specialty kraft paper. These durable paper tags are thick and strong, non-toxic and odorless, wrinkle and tear resistant, and having no ink-bleeding problem.
Easy to Hang - One pack paper tags comes with 100 PCS hanging strings. The strings are high-strength and abrasion-resistant. Each kraft paper tag designed a small hole, you can hang the string through the hole to create a homemade tag. It only takes a few seconds to create your own paper tags.
Corrugated Edges - Our paper kraft tags designed with corrugated edges without burrs, no extra frills, simple and natural. The edges of the kraft tags are so smooth that you won't hurt your fingers.
Wide Applications - The paper tags come with 10 different colors to satisfy multiple occasions. Our kraft tags can be perfectly applied on many applications such as clothing tags, price tags, gift tags, flash cards, bookmarks, cupcake tags, Christmas tree tags, wish tags, scrapbooks, etc.

Heart Envelopes

Bestseller No. 1

Heart-shaped Pasta

Bestseller No. 1

Pastabilities Heart Shaped Pasta, Fun Shaped Noodles for Kids and Valentines, Non-GMO Natural Wheat Pasta 14 oz (2 Pack)

FUN SHAPES KIDS LOVE TO EAT heart pasta with shapes that are easy to make and fun to serve, your kids will gobble them up
HIGHEST QUALITY INGREDIENTS our pasta for kids is made with 100% durum wheat and vegetable powders with pieces that are the perfect bite size
MADE THE OLD-WORLD ITALIAN WAY using bronze dies and slow drying, creating a porous texture and more delicious taste
ALL NATURAL our naturally vegan fun pasta noodles are Non-GMO and made in the USA
FUN PASTA SHAPES FOR EVERYONE from animal shaped pasta, sports, holidays, and more, our shapes are perfect for any occasion and craft projects too

Engraved Postcard
Photo Collage Cereal Bowl

Sale

Bestseller No. 1

Kate Aspen 23216NA Geometric Ceramic Planters Decorative Bowls (Set of 2) Trinket Dish, Home, Room, Desk, Table Décor, One Size, White

FUN AND UNIQUE - Faceted shaped ceramic succulent pots with painted detail at the base.
From MODERN and GEOMETRIC to shabby chic, mini White plaster planters by Kate Aspen are a must-have
BEDROOM, DESK OR KITCHEN DECORATION - create an eye-catching low arrangement of succulents or other small plants
ROOM OR TABLE DÉCOR - add candles, beads, flowers, candy whatever you can dream up for favors or table décor
Measurements - planter measures 3. 4" W x 2. 6" H x 3. 2" D. Packaged gift Measures 4. 8" W x 3. 7" H x 3. 7" D. Durable ceramic.

Valentine's Day Live Bingo

Bestseller No. 1

It Happened One Valentine's

Amazon Prime Video (Video on Demand)
James Maslow, Haley Webb, Tommy Savas (Actors)
Jake Helgren (Director) - Autumn Federici (Writer) - Jake Helgren (Producer)
English (Playback Language)
English (Subtitle)

Follow Your Heart Pocket compass

Bestseller No. 1

Solid Brass Directional Magnetic Compass Antique Nautical Vintage Quote Engraved with Thoreau's Scripture, Baptism Gifts with Rosewood Case for Son, Go Confidently in The Direction of Your Dreams!

BEAUTIFULLY CRAFTED - Antique brass compass is corrosion resist, packed in a hand stitched imprinted Rosewood Storage case & a Chain with Engraved Famous Thoreau's Quote Engraved "Go Confidently in The Direction of Your Dreams! Live the Life You've Imagined". Under the Tough Glass Cover Is A Beautiful, Detailed Brass Compass with Our Brand Name Roorkee Instruments India Which Will Help You Find and Navigate Your Way Home.
MULTI PURPOSE PRODUCT- This compass provides precise directional assistance. The High-Quality Jewelled Compass Needle Settles to The North Very Quickly for Timely and Accurate Readings. An Impressive and Unique Gift for Your Loved Ones Loving Hiking, Trekking, Sailing, Adventure, Marine, Travelling, Jungle Safari, Boating, etc. It Has Multipurpose Use for Any Kind of Outdoor and Indoor Activities.
PERFECT PORTABLE SIZE- This Handy pocket size compass is convenient to carry anywhere. Size-Compass: 50mmx18mm; Wooden Case :3.5x3.5x1inches. It Is A Portable Device That Can Be Easily Carried Along in A Backpack and Has A Compact Design. Perfect Gift for Travelers, Nautical Collector, And Table Décor, Architects. It is carefully packaged to ensure you receive it in perfect condition directly from the Manufacturer.
UTILITY AND DURABILITY- This vintage compass can be used as decorative object and educational gift. What's More Unique Than A Personalized Gift? Saying Never Comes Off So the Personalized Gift Will Be Appreciated by Your Loved Ones for Many Years to Come. Its antique finish enhance your home décor, study room decoration, office desks and more. It gives a classy and elegant touch to your space. It is made of premium quality solid brass that makes it long lasting for years.
GREAT FOR GIFTING-It can be an add on to your ancient and vintage collection. Can be gifted on occasion like Housewarming Party, Birthday, Promotion Ceremony, Thanksgiving, Christmas, Friendship's day, Easter, Engagements, Weddings, Anniversaries, Valentine's Day, Boy Scout Day, Graduation Day, Father's Day, Baptism Gifts, Inspirational Gift. Perfect gift for your family, friends, Son, Father, Daughter, Mother, Grandparents, Partner, Lover, Boyfriend, Girlfriend, Husband, Wife, Fiancé, Fiancée.

The LoveBook Activity Book

Sale

Bestseller No. 1

Valentine's Day Recipes Book
Glitter Heart magnets

Bestseller No. 1

Heart-shaped Heat Changing Mug

Sale

Bestseller No. 1

Asmwo Color Changing Heat Sensitive Magic Funny Art Mug Large Coffee Tea Plum Blossom Porcelain Mugs for Women Mom grandma Gifts 16oz Black Change Glow Red Cups

When it holds hot water,the cute plum blossom wash painting changes to vivid,the color becomes bright,adds funny to your coffee time.
High quality porcelain mug,perfect for gift giving or as a special treat for yourself. it's a funny and art coffee mugs for women, mom, dad, grandma and grandpa; Full Creative and special present for someone in birthday party or Christmas Day
The larger size 16 oz is suitable for a coffee or tea drinker. The curve body, wider handle, smooth lip and width to height ratio provide a comfortable drinking experience
The lip of color changing mug has a smooth rolled edge that flares out very slightly and is very nice to drink out of. This heat sensitive mug itself is sturdy and weighted well
Microwave safe,handwash recommended as the special craftmanship. If you fell in love with this magical mug, Now "add-to-cart" and you will get it on time, please feel free to contact us if any assistance needed

Phone cards to call home
Monogrammed colorful spoons

Bestseller No. 1

Heart Shaped Rainbow Pakkawood Wooden Spoon – Country Kitchen Vintage Wood Utensil - Colorful Handcrafted Pakka Cooking Serving Mixing Spoon - Unique Gift Idea

Add color and love to your cooking with the Original Heart Shaped Rainbow Pakkawood Wooden Spoon! From The Love Kitchen collection by PRIZE HOME. Unique heart shaped design ♥ with colorful rainbow colors. Decorative heart shaped hole in the handle makes it easy to hang for display.
Our Heart Shaped Pakkawood spoon is handcrafted from layered premium hardwood. Then infused with chemical free, 100% natural food grade dies to create colorful patterns. Each spoon is a unique work of art. Available exclusively by PRIZE HOME. Our copyrighted, custom designed spoon, is sure to put a smile on your face.
Pakkawood is chemical free, biodegradable and safe for the earth. Our spoon is very sturdy and safe for nonstick and ceramic cookware. Stain, odor and heat resistant. Durable and well made for everyday use. The vibrant colors will not seep or bleed. Easy to use and clean. Hand wash and towel dry.
Complements farmhouse, vintage, Boho, romantic, modern or heart theme kitchen décor. Great wedding or shower gift. Perfect for Christmas, Stocking Stuffer, Mother's Day, Anniversary, Birthday, Valentine's Day, Housewarming or Cooks Gift. Add it to a gift basket with a towel or recipe book for the perfect gift for someone special.

Love Hacks for Couples Game

Love Hacks Couples Game - Boost All Areas of Your Marriage & Relationship W/ Powerful, Fun Weekly Action Plan - More Thorough Than Couples Question Games! Perfect Valentines Gift Or Couples Gift

💗 PERFECT WEDDING OR ANNIVERSARY GIFT FOR COUPLES! With weekly love hacks to help boost your relationship in every way, it is definitely the gift that keeps on giving!
💗 A RELATIONSHIP CARD GAME FOR COUPLES that helps maintain a strong, healthy relationship. No more feeling uninspired, unappreciated, disconnected, or stuck in a rut! Weekly exercises are geared towards shifting couples away from old, stale patterns and into productive, thoughtful behaviors that foster an improved connection and an increased enjoyment of one another.A PERFECT GIFT for Valentine's Day Gift, Anniversary Gift, Wedding Gift, or Birthday Gift for your Spouse
💗 A BETTER CONNECTION awaits you! Love Hacks is chock full of simple action steps that pack a ton of enjoyment, love, and fun into your relationship. It is hands down, the easiest way to maintain or get your relationship back on track.
💗 PERFECT COUPLES GIFT Wedding Gift , Anniversary Gift , Valentines Gift or Birthday Gift for your loved ones! Love Hacks for Couple's is truly the perfect gift that will give the whole year round. With weekly action steps that continue to bring smiles and capture the best parts of a relationship, it is truly the gift that keeps on giving!
💗 COUPLE'S KINDLE CARDS is now Love Hacks For Couples! Same great action plan with a new name, funner graphics, and no more guidebook! We have incorporated all the customer feedback to make Love Hacks the ultimate relationship enhancer!

Valentine's Day mug
Colorful Pop Sockets

Bestseller No. 1

Watercolor Colorful Cat Print Pop Kitty Socket Mount Print PopSockets PopGrip: Swappable Grip for Phones & Tablets

Watercolor Cat Print Pop Socket - Pop Socket Kitty Print Design. Cool and funny pop socket grip and stand for cell phones and smartphone for girls and for boys, for men and for women and for kids. Perfect Cat lover gift idea.
Trendy and cute Watercolor Colorful Cat popSocket. This expanding cell phone grip is a great birthday gift idea.
PopGrip with swappable top; switch out your PopTop for another design or remove it completely for wireless charging capabilities. (Not compatible with Apple MagSafe wireless charger or MagSafe wallet.)
Expandable stand to watch videos, take group photos, FaceTime, and Skype handsfree.
Advanced adhesive allows you to remove and reposition on most devices and cases.

Love Notes Memory Jar

Top Shelf Love Notes Memory Jar ; Unique and Thoughtful Gift Ideas for Husband and Wife ; Romantic Gifts ; Memorable Keepsakes ; Kit Comes with 180 Tickets and Decorative Lid

THOUGHTFUL TOUCH Give the gift that shows your loved ones just how much you love and care about them with a Top Shelf Love Notes Memory Jar
UNIQUE KEEPSAKE By giving a Love Notes Memory Jar, you are giving your spouse, girlfriend, or boyfriend a gift they can enjoy for many years to come
GREAT GIFT FOR ANY OCCASION Whether it's for a birthday, Christmas, Valentine's Day, or any occasion, a Love Notes Memory Jar is the perfect gift
COMPLETE KIT Top Shelf Love Notes Memory Jar kit comes with 180 blank tickets, pen, rewritable twine hung plaque, and decorative lid
CAREFULLY PACKAGED Our Love Notes Memory Jar comes safely packaged in our protective gift box

Heart-shaped sleep mask

Shinywear Cute Rabbit Sleeping Eye Mask Plush Blindfold Travel Sleep Masks Super Soft Funny Eye Cover for Kids Girls and Adult (Bling Love Heart Face Alpaca)

Sweet smile llama eyemask made of soft fleece surface(Cream yellow long hairy,bling-bling pink sequins ears and face,smile eyes,elastic head band ) Silk inside is comfortable in all season to touch skin,indoor outdoor use.
Fashion and necessary when traveling,portable to carry when take a subway/bus/plane,do yoga, camping,afternoon naps,take a flight,meditation and shift work have a rest
Make it fun even while you're not using it for sleep,use for performance/show to match costume,novelty cartoon animal is kids favorites
One size fit most ADULT/ KIDS,stretchy back head band for perfect fitting, easy to put on& will not fall off while sleeping,
Creative gift for women girls child favorites. great as a Christmas Xmas surprised Halloween Thanksgiving Valentines Day Easter practical Birthday gifts

Valentine's Day Themed Magazines

Bestseller No. 1

Gourmet coffee

Sale

A movie ticket to a romantic movie
Recipe For Love Framed Print

Bestseller No. 1

Shopping Gift certificates
Heart-shaped keychain

Sale

3 Pack Cute Novelty Heart Keychains Faux Fur Ball Pom Pom Key Chain Ring for Women Girls Bag Pendant (Red Purple Pink Heart)

3 Pack - Makes it easy to track your belongings. These cute furry pom pom fur accessories are very good bag charm, keychains or pendent toys.
Great as a keyring. They are very bright-colored and larger than your keys, which makes it much easier to find amidst your belongings.
Has both a lobster clasp and a keyring. This makes it very easy to hang on anything you want it to decorate. It is a beautiful gift for moms, friends, kids or for yourself.
The heart is 3.25 Inches not including chain. The chain length is 2.5 Inches. Great party favor item. Kids will be very happy with this giveaway item in their goody bag. Perfect for girls and teens.

Heart-shaped stress ball

Bestseller No. 1

30 Pieces Heart Smile Funny Face Stress Balls, Mini Foam Ball, Stress Relief Smile Balls for School Carnival Reward, Valentine Party Bag Gift Fillers (Red)

You will receive: 30 packs smile funny face stress balls, made of elastic foam, enough quantity to meet your various needs, you can play with your friends and family
Have fun to play with: these stress balls are nice for student to play with, both elasticity and bright color easily attract their interests; Suit for people over 12 years old
Proper size: each smile ball measures approx. 4 x 4 cm, mini size is nice for entertainment, vivid smile face can help you to be happy, cute and interesting to play with
Wide usages: these foam sports balls fit for most parties, suitable for most people to use, also can be applied for party favors, a nice school carnival prize for teachers and students
Charming gifts: these smile funny face stress balls are suitable for adults and students, smile face is easy to improve your mood; These smile balls are wonderful accessories for sports theme party, you will have fun to throw these mini balls

Video Tape of recent events at home
Open When Letters

Bestseller No. 1

50 Pack Kraft Note Cards and Envelopes Set, Blank Postcards for Invitations, Open When Letters, Crafts (5x7, Brown)

A7 Kraft Envelopes and Blank Post Cards: These flat note cards and envelopes come in a pack of 50 ensuring you have more than enough for when occasions arise
High Quality: This blank stationary is made with with kraft paper, designed to give each envelope and card an elegant feel; the brown cards are pre-scored and made of heavyweight card stock
Gum Flap Envelopes: To seal simply wet and stick that are perfect for printing your own custom greeting cards and envelopes for both business and personal use
Multiple Uses: This envelope and card set is great for mailing holiday cards, open when letters, greeting cards, invitations, announcements, cards, photos, letters, personal mail and direct mail
Dimensions: Envelopes measure 5.25 x 7.25 inches; the flat card inserts measure 5x7 inches

Travel map with your initials
Peanut Butter Cup Hearts

Bestseller No. 1

REESE'S Miniatures and Hearts Milk Chocolate Peanut Butter Candy, Valentine's Day, 23.75 oz Variety Bag

Contains one (1) 23.75-ounce variety bag of REESE'S Miniatures and Hearts Milk Chocolate Peanut Butter Candy
Pair chocolate peanut butter heart-shaped candies and cups with a card and flowers or fill candy bowls to the brim with these Valentine's Day candies
Certified-kosher and individually wrapped chocolate peanut butter candy inside a festive variety bag
Unwrap REESE'S candy during birthday and Super Bowl parties, baby and bridal shower celebrations or special date nights and anniversaries
Hand out heart-shaped candies and miniature chocolate peanut butter cups during Valentine's Day parties and candy exchanges

Pop tarts

Bestseller No. 1

Pop-Tarts Toaster Pastries, 5 Flavor Variety Pack, Breakfast Foods, Fun Snacks for Kids, 5 Boxes (60 Pop-Tarts)

Start your day with tasty pastry crust and sweet strawberry flavor; A delicious morning treat that's great for kids and adults
These soft toaster pastries with frosting on the outside and gooey filling on the inside are a convenient family favorite
Good source of three B vitamins; Contains wheat and soy ingredients
A travel-ready food perfect for lunchboxes, after-school snacks, and on-the-go moments; Enjoy from the pack or warm from the toaster or microwave
Includes five, 20.3-ounce boxes of Pop-Tarts; one box of Frosted Blueberry, two boxes of Frosted Strawberry, and more; 30 pouches total, two pastries per pouch; Packaged for freshness

Colorful pillowcase

Bestseller No. 1

Omelas 2 Pack Bohemian Pillowcase Standard Queen Size for Hair and Skin Boho Colorful Floral Striped Pillow Shams with Evenlop Closure Super Soft Breathable 120gsm Brushed Microfiber

❤❤ Kindly Note: The pillowcases are random cutting from the total fabric, sometimes not totally the same as the pictures. Please understand.
❤ 100% 120gsm Microfiber Polyester with high density brushed process which make the fabric touch like cotton, ultra soft, breathable and comfortable,comfy and cozy. More thick and durable than normal microfiber bedding.
❤ Vibrant Bohemian Design: This boho ethnic pillowcases designed with red pink orange and teal.The color is vivid and vibrant. We use multi colors to make the pillow cover more bright and colorful. If you want to lights up your room, Don't wait to order this beautiful bedding set to adds warmth and cheer to your bedroom/guestroom/dorm room etc. This colorful pillow shams are also a great Christmas Room Decoration and gift !!!
❤ Washing Instructions: Hand or machine washing in cold/warm water (under 40℃/104℉) with gentle/delicate detergent. Do not bleach, Tumble dry on low temperature.
❤ Envelope Closure

Colorful paper clips

Bestseller No. 1

Paper Clips,Deoot 200 PCS Medium Size Paper Clips Smooth & Durable Assorted Color Coated Paper Clips for Office School and Personal Use

Paper Clips Colored: These colorful paperclips are great for organizing papers at home, school, or the office.and these paper clips are attractable make you personality documents and more shining.
Medium Paper Clips: paper clips medium size:1.3 x 0.31 Inch / 33 x 8mm /(L x W),Keep your stacks of paper organized with colored paper clips.
Smooth & Durable: These paper clips are made of metal with plastic coated on surface,cute and delicate. premium quality metal paper clips not easy to rust and break, can use for a long time.
Quantity: 200 per box,paper clips are packed in a reusable clear box,which keep your desktop or your desk drawer organized, very convenient to store paper clips.
Widely Application: Easy to attach and remove, perfect for organizing your document, decorative paper clips hold tight to papers and do not slide right back off, good for home, school, or office use.

Colorful apron with hearts

Bestseller No. 1

Emoji stress balls

Sale

Bestseller No. 1

Photo coasters

Bestseller No. 1

COASTIX Shatterproof Drink Coasters, 4x4 Picture Frames Coasters for Drinks, Cup Coasters for Coffee Table Decor, Desk Decor Personalized Gifts, Photo Coaster 4 Set, House Warming Gifts New Home Decor

CONVERSATION STARTER - Say goodbye to awkward silences. These cool coasters are the must have conversation piece in modern house decor to keep people talking. Just add pictures or art into the table coasters patented magnetic acrylic photo frame.
SHATTERPROOF DESIGN - These modern coasters are made of high-grade acrylic picture frame glass. Meaning these cute coasters pack a punch! They are 4% more transparent, and 10x more impact resistant than regular glass. Just try to break them, we dare you.
INFINITE POSSIBILITIES - Get creative or get weird; it's entirely up to you. Whether you are creating personalized wedding gifts, coffee table decorations for living room, bar coasters for your bar decor, or a desk coaster, we've got you covered.
PERFECT & THOUGHTFUL - It's the thought that counts. This Photo coaster set is the perfect picture gift for hostess gifts, bridal shower gift, Christmas gifts, best gifts for housewarming gift, wedding gifts, and cool engagement gifts for couples.
DESIGNED WITH LOVE - Coastix was invented and patented by a dad who loves coffee and thinks his daughter is growing up too fast ❤️

Personalized Notepad

Bestseller No. 1

Personalized Script Pretty NOTE PAD Stationery for Women Girls Family or Couple, Stationary List Pad - SWASH SCRIPT NOTEPAD

WHAT'S INCLUDED — Base price for one (1) 5 x 7 inch notepad with 50 printed sheets. See Customization menu for pricing to increase pad size to 8 x 10 inches, add optional magnet (available on 5x7 size only), and add blank or return addressed envelopes.
CUSTOMIZATION — Personalized with your text and color choices from option charts. Click "Customize" to view customizable text areas and options. Will be in font(s) shown. If adding envelopes, return address printing add-on available in black ink on envelope flap in matching fonts (see example image).
QUALITY — Notepad sheets are premium, heavy 70lb text with a smooth white finish and glued at the top with a chipboard backer. Optional envelopes have deep pointed flaps and are crafted from heavy, premium papers. Digitally flat printed on a professional press with crisp, vibrant, archival ink.
PACKAGING & SHIPPING — Packaged in clear plastic sleeves and ready for gift giving. Orders under $50 ship USPS First Class Mail (2-5 days in transit). Orders $50+ ship Priority Mail (1-3 days in transit). Upgrades and gift messages available at checkout.
HOW TO ORDER — Review images / color charts, then click "Customize'' to choose size, optional add-ons, add writing lines, and provide personalization. Handcrafted in our Missouri studio and shipped direct to you! Most orders ship within 1-3 business days.

I Miss You card

Bestseller No. 1

Funny Greeting Card for Best Friend, Thinking of You Card, Long Distance Relationship Card, I Miss Your Face That Is All

A humorous thinking of you card for a friend, family member, or loved one who is far away from you. She/He will be very glad and surprised.
Printed on premium stock with professional coated finish. Blank inside for your own message.
The card measures 8.1 x 5.3 inches folded. Perfect present for someone you miss.
Comes with an elegant and durable gold envelope for you to mail or give as a gift.
FAST DELIVERY, 100% SATISFACTION. If you have any questions about our products, please feel free to contact us.

Jar of sand from home
Fancy pens

Bestseller No. 1

Bleboss 4Pcs Ballpoint Pens,Fine Point Smooth Writing Pens,Metal Twist Pretty Pens for Journaling, 1.0 mm Medium Point Black Ink Cute Pens,Office Supplies Fancy Pen Sets For Women&Men Gift

➤【BEAUTIFUL FLOWER DESIGN】:Each ballpoint pen clip is designed in the shape of a cherry blossom branch, and the flower is inlaid with pearls, which looks very delicate and charming,also you can easily clip the ballpoint pens black to your carrying case, pocket, book.
➤【QUALITY MATERIAL】:Ballpoint pens for women made of metal, features slim and lightweight but not even a little flimsy. The pen is durable and you don't have to worry about breaking in your pocket. And pen barrel surface does not lose luster easily, even if it is used for a long time, it remains as new.
➤【SMOOTH WRITING】:Ballpoint pens medium point use black ink that flows evenly,with 1.0 mm center point can deliver consistent ink flow that help your write smooth.ballpoint pens medium point is perfect for work and daily use.
➤【THE PERFECT GIFT 】: Perfect for a teacher, office mate, coworker, boss, manager, friends, lady boss, bridal party, bachelorette party, birthday, girls, co-workers, event guest books, team gift, teens, girlie girl gifts, spreading good vibes to friends and family, or any occasion from big to small. The perfect gift for women!
➤【CONTACT US】:If you have any problem with your order email us or contact us directly. Wish you a happy shopping!

Scented glue sticks
Heart-shaped bath sponge

Bestseller No. 1

Premium Exfoliating Heart Shaped Loofah Pad Body Scrubber Made with Natural Egyptian Shower Loufa Sponge That Gets You Clean, Not Just Spreading Soap (2 Pack)

SHOWER YOUR WAY to healthier-looking skin with body loofah pads by ALMOONI. Lightly textured exfoliating pads sweep away dead cells to give you a more radiant appearance from head to toe.
LIGHTLY ABRASIVE natural loofah leaves your skin invigorated and more receptive to lotions and moisturizers. The reverse sides have soft terry cloth cotton fabric to remove body oils, dirt and debris.
EASY TO USE exfoliating sponge pads have integrated straps that slip over your hand for optimal maneuverability. Anti-fray edging around the borders form convenient hanging loops to accelerate drying.
FLEXIBLE LOOFAHS bend to the contours of your body. This ensures all-over exfoliation and cleansing. Intelligently sized to fit a variety of hands, ALMOONI shower loofah scrubbies are ideal for men and women.
THOUGHTFULLY GIFT-PACKAGED in biodegradable packaging with its own drawstring pouch, our shower loofah pad set makes a delightful wedding or housewarming gift. First-class customer service ensures your satisfaction.

iTunes Gift Card
Heart shaped pocket umbrella
Heart-shaped mug

KOVOT Heart Mug Set - Includes (2) Heart Shaped Handle 24 oz Mugs

Set of (2) 24 Ounce Ceramic Mugs With Heart Shaped Handles
One Mug is Red with a White Heart Pattern, the Other is White with a Red Heart Pattern
Smooth Molded High Quality Ceramic
Makes a Great Gift for Any Loved One to Use in the Home or Office
Hand Wash Recommended

Heart-shaped journals
USB mixtape of favorite songs
Heart folded book
Heart stamps

Sale

Bestseller No. 1

Made of Hearts Sheet of 20 Forever First Class Postage Stamps Wedding Celebration Love Valentines (1 Sheet of 20)

Forever stamps will always be equal in value to the current First-Class Mail 1-ounce price
Self-stick adhesive stamps
This stamp is just right for thank you notes, get well cards, or any occasion when love is the perfect message.
The stamp art features horizontal lines of red and pink hearts on a white background. Toward the center, red hearts in varying sizes replace pink hearts in a formation that creates one large red heart, the focal point of this graphic design.

Gel stickers

Valentines Day Hearts Love Gel Sticker Window Clings Decoration Bundle

6 sheets of decor include Valentines Day, Hearts, Unicorn, Sloth, Be Mine and Love designs.
Perfect for decorating your home, school, storefront or office.
This Bundle contains 6 unique packages of window decals - one of each design pictured in the photos.
Easy to use party accessory or to create a festive atmosphere.
Gel Stickers are designed for window use and are removable and reusable. Not for use on wood, painted, stained or other porous surfaces. For decorative use only.

Portable Valentine's Day bottles

Valentine Themed scrabble
Warm red sweatshirt

esstive Women's Ultra Soft Fleece Lightweight Casual Taping on Sleeves Solid Crew Neck Sweatshirt, Red, X-Large

★ Please choose one size up if you do not wish for a true / slim fit. The colors in picture may be a little brighter or darker than the actual product due to lighting during photoshoot and hardware differences.
★ Please choose one size up if you do not wish for a true / slim fit. The colors in picture may be a little brighter or darker than the actual product due to lighting during photoshoot and hardware differences.
Features - Long-sleeve, Solid Taping on Sleeve, and Ultra Soft Fleece.
Styles - Lightweight basic fleece crew neck sweatshirt featuring elastic cuffs and solid taping on sleeves. The simple silhouette is casual chic and never out of date. Easily pair it with shorts, jeans, leggings, skirts for a casual everyday look. Slip into it within seconds with little effort to stay comfortable, and look great.
Fits - Regular (Please see the size chart for an accurate measurement.)

Colorful pocket Tripod

Bestseller No. 1

Amazon Basics Portable Foldable Photo Studio Box with LED Light - 25 x 30 x 25 Inches

No assembly required with set-up in less than a minute; Collapses into a thin, portable, and durable portfolio case.
Measures 25'' x 30'' x 25'' to fit a variety of product sizes; Includes power supply, user manual, and pre-installed removable bright-white backdrop.
High output built-in LED lights for handheld photography with a camera or smartphone. Lights are positioned for optimum contrast, and provide 5600k daylight balanced LEDs with high Color Rendering Index (CRI) for consistent color. An extra light provides directional light modelling like in a photo studio, giving better highlights, contrast, and shape to product images.
A front 3-door system maximizes image angles while reducing outside reflections, and a top hole enables imaging from above.
Compatible with Amazon Seller app; Shoot, edit, and directly upload catalog images to Amazon.

Portable heart door hangers

Bestseller No. 1

Over Door Hanger - Single Closet Hook Retractable Collapsible Folding Hanging Rack Organizer Perfect for Clothes & Towels Ideal for Bathrooms, Dorm Rooms Etc. - Satin Nickel (Includes one Hook)

Our over-the-door rack closet valet is here to effortlessly add more storage while needed. It's a great gadget when living in a small apartment.it will maximize the little space you have to accommodate all your belongings. Our hanging rack gives you the storage you need at a fraction of the cost. It's like having an "instant closet rod" in a snap!
QUICK & EASY TO INSTALL: This closet valet is ready to use right out of the box. No assembly required without the need to drill any screws in the door. All you have to do is hang the hooks over the door, place the bar in the inserts on both sides, and adjust to your desired length. Voila! You now have the extra space you need to hang your clothes on. The hooks fit most doors up to 1.4 inches thick
RETRACTABLE & HIGHLY CONVENIENT: Unlike other hanging closet racks, our valet is folding and collapsible. When not in use, just lift the side bars to fold. It's compact and hassle-free. The rod is grooved making sure your hangers will not slide and stay at one end. This is useful when trying to dry clothes. There's enough air circulation to ensure the wet clothes will hang properly.
VERSATILE USE: Blends in with any decor, you can hang this valet over your any doorway to store coats and jackets, inside your bedroom closet door for additional space to hang your clothes or use it to prepare your outfit for the next day avoiding the morning rush. Great to use in the laundry room to hang wet clothes, towels and more
PREMIUM DURABLE CONSTRUCTION: Our valet is made of durable metal with a White finish. Lightweight yet sturdy, it measures 12.6 in x 11.42 in x 1.18 inches. Effortlessly provides you about 10 inches of additional hanging space. Hold up to 20 pounds. If for whatever reason that you are less than satisfied, we offer a 100% money back satisfaction guarantee. It's that simple

Heart-shaped place cards

Silver heart-shaped bookmark

100 Pieces 3 cm Love Heart Shaped Small Paper Clips Bookmark Clips for Wedding Marriage Office School Home(Silver)

Delicate design: the paper clips are in cute love heart pattern and shiny color, cute and exquisite, make your school or office life interesting and add more fun when you work
Easy to store: comes with a storage box, you can take and store them easily, convenient to use
Application: these cute paper clips can be clipped on books, notebooks, scrapbooks and other things you need to mark; Great for office, school or home using
Quality material: the decorative paper clips are made of quality metal material, durable and not easy to break, ensure long time of usage
Package includes: you will receive 100 pieces of love heart shaped paper clips in a storage box, sufficient and brighten up your daily office life

Mini Valentine's Day Countdown Calendar

Valentine Countdown Calendar - Includes 14 Pockets - Party and Holiday Home Decor

Count down to the most lovey-dovey day of the year! A fun and festive addition to Valentine's Day decorations.
This large wall accent includes 14 pockets, one for each day of February leading up to Cupid's big moment.
The mix of red and pink shades with pops of gold make this calendar a modern marvel that'll look great hung in classrooms, daycares or at home.
Just fill the pockets with small treats and notes to help kids prepare for the holiday!
Felt. 26" x 46" Includes hardware for hanging.

Glowing Heart stickers

Bestseller No. 1

TOYANDONA 200pcs Glow in The Dark Heart Wall Decals Luminous Fluorescent Stickers Removable Mural Stickers Wall Sticker for Nursery Room Kids Kindergarten Bedroom Decoration

3D Luminous Fluorescent Stickers for Childrens Room/Kindergarten/Bedroom/Living Room/Dormitory/Kids Room/Home Decor/Background/Window Decoration.
Fun for interesting multi-theme room decoration.
Easy to DIY and paste on anywhere you like, living room, bedroom, kitchen, dining room, party etc.. Christmas decorations essentials for your house.
Long time of glow, Self - Adhesive Stars & Dots - Turn Your Nursery into a Magic Galaxy. Shine brighter and last longer. Beautiful look in kids bedding room.
For many occasions: Childrens Room/Kindergarten/Bedroom/Living Room/Dormitory/Kids Room/Home Decor/Background/Window Decoration. Applicable on clean wall, door, ceiling, glass and other smooth surfaces panel.

Valentine Themed Wax Seal

VOOSEYHOME Heart Wax Seal Stamp with Vintage Brass Metal Handle, Decorating on Invitations Mails Envelope Sealers Letters Posters Gift Packings for Birthday Themed Parties Weddings Signatures

Seal Pattern: the heart
1" round brass seal stamp head, makes beautifully detailed wax imprints
3 1/2" removable vintage brass metal handle - easy to change and install
It has many uses in daily life. It can be applied on any cards, invitations, envelopes, packing, parcels, scrap book, glass, plastic, wood and more; Ideal for decorating gift packing, envelopes, parcels, invitations, wine packaging and anything else you like!
PRODUCT INCLUDES: one wax seal stamp, wax sticks are not included.

Colorful Travel mug

Bestseller No. 1

BLUBLU Tie Dye Colorful Rainbow Stainless Steel Vacuum Insulated Coffee Tumbler Cup Travel Mug 12oz for Home, Office, Sport, Party, Gifts

Premium stainless steel tumbler is made from 18/8 food grade stainless steel, which is durable, electro polished on the inside to ensure your cups remain rust-free.
The flip lid has a rubber gasket ensures a tihgt fit, so it can be easily closed to prevent leakage and spatter. BPA-free, enabling you to stay healthy and eco-friendly.
Double-walled vacuum insulation prevent heat transfer to the outer walls of the tumbler, you never burn yourself again. Super insulation technology keeps your drinks hot for over 6 hours and cold for around 8 hours. You can enjoy your hot morning coffee or cooler drinks!
The shape is tapered designed so it will super easy-grip, suitable size fits the most of car cup holder.
Perfect for home, in the office, outdoor parties and events home and outdoors, suitable for swimming, sports, travel, road trip, barbecue, camping, party, etc. You can share them as gifts on birthday, thanksgiving and christmas with your family, friends, teachers and colleagues!

Heart Brooch

Bestseller No. 1

Flowery hair bows

Sale

Bestseller No. 1

8 Pack Colorful Handmade Flower Hair Bow Elastics Hair Ties Stretchy Rubber Hairband Slim Headband Scrunchies Ponytail Holder Ring Loop for Women Girl

High-level Workmanship: The hair ties are made of high quality artificial flower, and the elastics rubber band inside is stretchy, which co
Size: The diameter of rose flower is 8.5cm/3.35inch, the elastics band is super stretchy, can fit most women.
Versatile colors: The multipack hair ties include 8 assorted colors together, whether you are looking to match your blondes, brunettes, redheads black, and any between colors, or just add glamour to your hairstyles, messy bun, or braids. and, it can easily to put on your wrist as a bracelet when not used. all scrunchies pack in the zipper bag as an organizer for daily use.
Apply to use: These Hair ties are specially designed for medium to long hair when sports, yoga, workout, and other activities. it also a handy ties to help you make buns, to holder your ponytail, curly hair, thick or long hair whenever you need to put your hair back or decorate your topknot, like makeup, washing face, cooking. It's a good gift to your female friends.
Service Guarantees: Love your choice or Get money back - We always strive to provide a great satisfaction shopping experience. Your satisfaction is our final goal, if you are not satisfied with our product or service for any reason, please feel free to tell us for a fast solution.
And there you have it – 200+ Valentine's Day Care Package Ideas to share the love with all of the most important people in your life. What's your favorite Valentine's Day Care Package item to receive? We'd love to hear it through the comments section!