A great time of the year to express the most sincere emotions to the special people in your life is Valentine's Day. It's the perfect day to send out romantic and sentimental items, and putting together a care package is often the first thought that comes to mind.
Sometimes, it's hard to think of the perfect gift items to give, but when you consider important factors like preferences, interests, needs, and wants, it gets easier to select specific items that the receiver would appreciate.
Here, I'd be helping with 200+ Valentine's Day Care Package items to consider including in your next Care box this Valentine season.
How to Make a Care Package for Valentine's Day
Start by deciding on your budget. This would include purchases made for every item selected for your care box/care bag, packaging your items, and having them shipped if they're being sent overseas.
Care Packages on Valentine's Day should be more about expressing feelings and so selecting only the most important items is all that is necessary to make it a memorable day.
If you're sending your care package to a Valentine that's far away from you, a post office or a shipping company could be used to get it across.
Important information such as shipping details, shipping regulations, and the shipping date would be communicated to you, and you would be expected to submit a valid and accurate shipping address as well as your address.
A list of all the items in your care box would also be requested of you, and a customs form would be filled.
If you're lucky to have that special person close by, you could either choose to deliver it to them yourself or have a delivery service take it to them for you.
Remember that your care package could be a tote bag or a regular box. This is dependent on what items you plan on sending and how your package would be delivered.
When sending fragile items such as glass bottles, jars, frames, and any other breakable item, remember to wrap them in newspapers and place them properly in your care box.
Keep away your edibles from items with strong scents that could give these treats an unpleasant smell.
If you'd like, you can also choose to decorate your Care Package Box (which can be bought online or at post offices) with beautiful ribbons, colorful tissues, and markers.
Valentine's Day Care Package Ideas for Boyfriend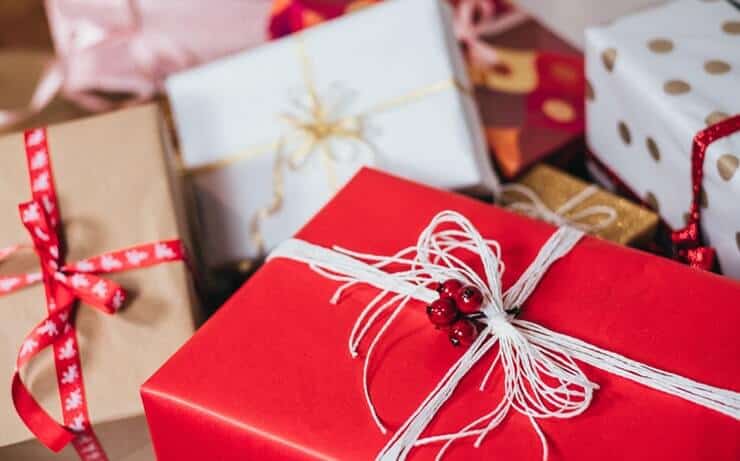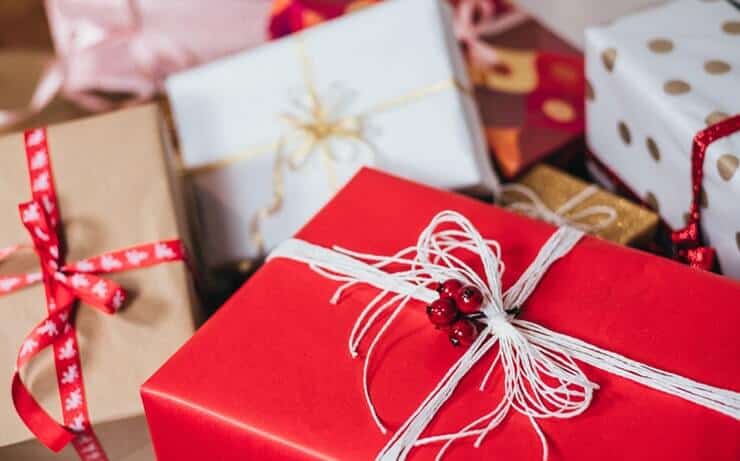 Thinking of the perfect items to include in a care package for your favorite man? If you're short of ideas or need gift ideas that are creative and really sweet, here are some of the most popular items for your boyfriend on Valentine's Day:
Caramel filled cupcakes

Bestseller No. 1

Katz Gluten Free Caramel Apple Crème Filled Cupcakes | Dairy Free, Nut Free, Soy Free, Gluten Free | Kosher (6 Packs of 4 Crème Cupcakes, 7 Ounce Each)

FULL OF TASTE: Have the real Caramel Apple Crème Filled Cupcakes experience without even knowing it's Gluten Free.
NO ARTIFICIAL PRESERVATIVES: Our customers deserve fresh tasting products without any artificial preservatives or other harmful chemical additives. With fast shipping and all products leaving our bakery frozen, we're sure your gluten free products will arrive in a tasty, fresh but also healthy way. If you're not eating it right away, be sure to refreeze on arrival.
GUILT FREE INDULGENCE: Gluten Free, Dairy Free, Peanuts Free, Tree Nut Free, Soy Free.
FLASH FROZEN FOR FRESHNESS: When our Gluten Free Snacks come out of the oven and cool, we immediately flash freeze them using extremely low temperatures and rapid air circulation. This process traps all of the flavor and freshness inside and ensures that when you receive it, it's as fresh as the moment it was made.
GUARANTEE: If for any reason this product doesn't fully live up to your expectations, we, Katz Gluten Free - the Manufacturer and Seller - will repurchase it from you, no questions asked.

Fitted briefs

Sale

Crossword puzzles with secret message

Bestseller No. 1

World's Best Boyfriend certificate

Bestseller No. 1

Amazon eGift Card - Your Upload - Christmas Plaid

Amazon.com Gift Cards never expire and carry no fees.
Multiple gift card designs and denominations to choose from.
Redeemable towards millions of items store-wide at Amazon.com or certain affiliated websites.
Available for immediate delivery. Gift cards sent by email can be scheduled up to a year in advance.
No returns and no refunds on Gift Cards.

World's Best Boyfriend Trophy

Bestseller No. 1

Crown Awards 8.5" World's Best Boyfriend Trophy, Engraving Included Prime

WORLDS GREATEST BOYFRIEND TROPHY: Total Size Of Each Worlds Best Boyfriend Trophy Is 8 1/2"H.
CUSTOM BOYFRIEND TROPHIES: Customize Now With Your Own Text Engraving! Our Design Experts Personalize Each Personalized Boyfriend Trophy With Care.
EYE CATCHING DESIGN: Great For Boyfriend Gifts, Boyfriend Awards, Valentines Day Gifts, Worlds Best Boyfriend Awards And More!

Heart In Hand figurine

Sale

Bestseller No. 1

G6 Collection 12" Wooden Handmade Abstract Sculpture Statue Handcrafted - Heart in Hand - Gift Art Decorative Home Decor Figurine Accent Decoration Artwork Hand Carved Heart in Hand

Perfect gift or present for loved one, couple, husband, wife, girlfriend, boyfriend, bride, groom, men, women, him, her, mom, dad, son, daughter, uncle, aunt, best friend, grandpa or grandma. Or gift one for Birthday, Wedding, Valentine's day, Anniversary, Engagement, Housewarming, Christmas, Mother or Father's Day, Easter, Thanksgiving
Hand carved from suar wood. Size approximately 12" tall x 5" wide x 2" deep
Great decor piece for living rooms, bedrooms, kitchens, basement, hallway, foyer, dining, bathroom, indoor, outdoor, interior, exterior, office and will complement modern, contemporary or traditional home decor
Due to hand finishing process, there may be slight variations in finish/color with each piece
G6 COLLECTION is a registered brand with the US Patent and Trademark Office. Our logo, brand, and slogan are all intellectual property of G6 COLLECTION

Collar stays with secret message

Bestseller No. 1

Wurkin Stiffs - 2 Pair 2.0 inch and 2.5 inch Stiff-N-Stay Plastic Magnetic Collar Stays with Storage case White

TAME YOUR UNRULY COLLAR: These two 2.0" and 2.5" Stiff-N-Stays and Power Buttons tame fly-away collars, straighten the dreaded limp collar, and smooth that consistent collar curl. These magnetic collar stays come conveniently packaged for storage and travel.
THREE EASY STEPS: Fix your collar in three easy steps: 1) Insert the Stiff-N-Stay plastic collar stays into your collar; 2) Insert the Power Buttons (extremely powerful magnets) under your shirt; 3) Move your collar to whatever position you'd like.
WORKS WITH ALL COLLARS: Stiff-N-Stays magnetic collar stays have insane magnets that work with any dress shirt, sportswear, casual, or button-down shirt that has a collar stay slot under the collar. Select the right size stay and get on your way.
CRUISE THROUGH AIRPORT SECURITY: Würkin Stiffs Collar Stays are made with airport-safe, corrosion-resistant, and hand-polished stainless steel, letting you avoid the TSA pat-down—while still looking pulled-together when you land. You can thank us later.
WHY WÜRKIN STIFFS: Our Patented + Protected Stays are built to last. Our surgical stainless steel collar stays and plastic stays offer an adjustable, hidden button-down collar that won't bend or break, keeping your collars in place and looking great.

Red "Adorkable" Tshirt
I Love you coffee mug

Bestseller No. 1

Ynsfree I Love You Mug 16 oz Coffee Tea Cup Gifts for Dad/Father/Mom/Grandma/Ladies/Wife,Birthday/Christmas/Anniversary/Valentine,Mother's Day Gifts Ceramic White Mugs

The mouth of mug: 3.7in,Height:5in,Capacity about: 16oz.
Dishwasher safe/Microwave safe. Made with high quality durable ceramic construction.
This mug features PRINTING ON BOTH SIDES.The outer wall of the cup is a geometric relief design.Easy-grip handle, enhanced three-dimensional touch and prevents slippage.The inner wall of the cup is colored glaze, adding a bright color to your life.
Safe,High temperature resistance, No fading- High quality screen printed images are fired under high heat for a high gloss permanent finish.
Great Gift: Treat yourself or give as a gift to someone special ,and especially for mum,wife,or your dear friends. It's also perfect gift for Valentines day, Mother's Day, Anniversary, Birthday and any other special occasion.

Wallet Photo

Custom Engraved Wallet,Personalized Photo RFID Wallets for Men,Husband,Dad,Son,Personalized Gifts

➤CUSTOMIZED WALLET -Personalized with First Name and Last Name Initial,your photo or some inspiration words. These Custom Wallets are the Perfect Father's Day, Birthday, Wedding Gift for husband, dad, boyfriend etc! Unique personalized gifts, and can be Treasured Daily!
➤RFID BLOCKING MEN'S WALLET- Our wallets are equipped with an advanced RFID SECURE card, a unique metal composite, engineered specifically to block signals and protect the valuable information stored on RFID chips from unauthorized scans. 3.99 for extra RFID card!
➤FREE PERSONALIZATION - ATTENTION: Only the people in the picture will be engraved, NOT included the backgroundAdvanced laser engrave skill was applied to this leather wallet.7 styles + 4 colours(black blue light brown dark brown wallets. That means this is a one-of-a-kind gift, made just for you!
➤PACKED WITH FEATURES -Our personalized PU leather wallets are packed with everything he needs to carry all the essentials. It includes a clear ID sleeve, 6 credit card slots, a zipped coin pouch, two pockets for bills, and a zipped bill sleeve. All in a compact design.
➤HOW TO PERSONALIZE-Choose the colour and style➜Click customize now➜Choose the design➜Enter your text➜Finish it! Get one personalized gift for your husband, dad, boyfriend!❤

Cute red bow tie

Bestseller No. 1

Heart pocket square

Bestseller No. 1

Barry.Wang Mens Stripe Plaid Tie Set with Pocket Square Cufflink Tie Clip Necktie Business Wedding 6PC

👔HIGH-QUALITY SILK👔-Fabric feel smooth,soft and comfortable.6 different styles, different colors, the same material of ties, pocket square, cufflink suit you can choose, and give a tie clip, different ties with different clothes, there is always a suitable for you!
📐SIZE📐-Tie Width: 3.35 inches(8.5cm); Tie Length: 59 inches(150cm); Handkerchief Size: 9 inches x 9 inches(23cm x 23cm); Cufflink Diameter:0.55 inches(1.4cm).
✨DESIGN STYLE✨-Retro paisley style/Classic solid color style/Fashion plaid style/Stable stripe style/Vintage jacquard style/Polka dot style, six tie styles are different,there is always one that suits you,it is high-quality for formal and festive occasions companion.
💎APPLICABLE OCCASIONS💎- Graduation,Entrance Ceremony,Party,Office,Prom,Workplace,Meeting,Working,Appointment,Halloween,Shiny Disco,Show, Night Club,Christmas Eve,School Dances,Choir Performances,Musical Band Performances,Communion,ect.
🎁Perfect Gift🎁 -A wonderful gift for father ,husband or boyfriend. Or a present for self use.Definitely a must-have accessory for any successful men!

Burberry Brit Perfume for Him

Bestseller No. 1

Heart shaped hanging slate

Bestseller No. 1

LEO BON 8 x 5 Inch Hanging Black Chalkboards with A Rope to Hang Valentines Day Pink Heart Shaped Romantic Image Slate Block Hanging Sign Board for Kitchen Countertop Memo Board

Package Include:This slate block wall decor measures 8 Inch x 5 Inch. It creates a perfect blend of modern and traditional elements.
PERFECT SIZE:Chalkboard sign boasts a rustic design and size small enough to decorate bistro, classroom, school, business office, wedding reception, living room, cafes and more!
MATERIAL:Constructed from individual slate block and laced with jute string for hanging.Features a rustic design that combines raw materials and artwork to create a truly authentic piece.
DESIGN:The hanging sign can be hung with pre-installed hemp rope, convenient and durable. One side printed with vivid pattern and bright colored, make for a timeless seasonal home decor
BUY RISK-FREE:If you're unsatisfied with this back to school sign for any reason,please feel free to contact us via EMAIL , we'll give you a satisfactory solution immediately.

Engraved Stainless Steel Flask

Bestseller No. 1

1 X Personalized 6oz Stainless Steel Flask - Free Engraving

IMPORTANT!! How to Submit Engraving Details.
After you make the purchase please contact us via amazon (Contact Seller) to submit your engraving details.
Free Engraving 4 lines up to 30 characters per line.
Measures 3.80 inches tall, 3.70 inches wide
Makes a perfect give for any occasion

Hidden Message Tie Bar

Portable Shaving set

Bestseller No. 1

Colorpockit Complete Portable Travel Postcard Coloring Kit Art Set with Colored Pencils and Built-in Pencil Sharpener for Fun and Relaxation. (Purple)

COMPLETE PORTABLE COLORING KIT : Colorpockit comes with our 4"x6", 12 card "Welcome Deck" of original art, each card formatted for postcard mailing.
COLORED PENCILS : 24 colors from 12 double-sided, premium colored pencils and room for 2 more of your choice.
BUILT-IN SHARPENER : Colorpockit features a built-in sharpener that holds shavings in a convenient, no mess compartment until ready to empty.
COLOR ANYWHERE : Weighing less than a pound fully-loaded, Colorpockit is the perfect travel companion for coloring on the go!
MADE IN THE USA : Colorpockit is made from durable, food-safe ABS plastic in the U.S.A.

Superman T-shirt

Sale

Bestseller No. 1

Cashmere scarf with your perfume on it

Bestseller No. 1

Letter Book for Couples

Sale

Electronic gaming console

Sale

PlayStation 4 Pro 1TB Console

Heighten your experiences. Enrich your adventures. Let the super charged PS4 Pro lead the way
4K TV Gaming : PS4 Pro outputs gameplay to your 4K TV
More HD Power: Turn on Boost Mode to give PS4 games access to the increased power of PS4 Pro
HDR Technology : With an HDR TV, compatible PS4 games display an unbelievably vibrant and life like range of colors

Chocolate Covered Cherries

Bestseller No. 1

Bright red sports cap

Sale

Bestseller No. 1

Bottle of champagne

Sale

Bestseller No. 1

187 ml Clear Champagne Bottles, 24 per case

Clear glass champagne bottle that can be sealed with a #7 cork or a normal crown bottle cap
These bottles can be capped with a crown, corked or fitted with a champagne stopper and wire hood
Clear in color
Perfect for single portion sparkling wines, meads, and barley wines

Monogram Leather wallet

Bestseller No. 1

Swanky Badger Personalized Wallet - Bifold Leather Wallet (Brown Circle)

FREE PERSONALIZATION - we laser engrave every wallet to order (up to 3 initials on the front) at no extra charge. That means this is a one-of-a-kind gift, made just for you!
MADE FROM SPLIT COW'S LEATHER - having spent years experimenting with different materials, we have finally found the leather to make the perfect engraved wallet. Our split cow's leather is not only durable to everyday use, it also looks amazing and engraves a beautiful contrasted color, resulting in a perfect looking gift.
PACKED WITH FEATURES - our personalized leather wallets are packed with everything he needs to carry all the essentials. It includes a clear ID sleeve, 8 credit card slots, a zipped coin pouch, two pockets for bills, and a zipped bill sleeve. All in a compact design.
THE PERFECT GIFT - whether you're in the market for Groomsmen gifts, something special for your significant other, a unique gift for dad, or just a little something to freshen up your own back pocket, this versatile leather wallet is a great solution.
WE SHIP FAST - Even though this product's customized and made-to-order we've streamlined our process so that we can provide you with Prime shipping.

Customized cufflinks

Sale

Bestseller No. 1

BodyJ4You 4PC Cufflinks Tie Bar Money Clip Button Shirt Personalized Initials Letter O Gift Set

VALUE PACK: 4 Piece Set of Modern Style Men's Jewelry. Each Set Includes Pair of Cufflinks, Matching Tie Bar and Money Clip with Engraved Letters. Jewelry Comes In Black Gift Box With High-Quality Foam Insert To Hold Each Piece in Place.
MEASUREMENTS: Cufflink Shape: Round: 16 x 16mm. Height: 22mm. Closure Type: Bullet-Back. Tie Bar Length: 50mm. Money Clip Length: 54mm. LETTER: O. COLOR: Silvertone.
GIFT IDEA: Beautiful and Thoughtful Gift Idea for Men of All Ages. Perfect Gift for Fathers Day, Anniversary, Valentine's Day, Birthday or Wedding for Groom and Best Man.
QUALITY: High Polished Smooth Surface Makes This Set is Perfect to Wear on Daily Basis or For Special Occasion. Light, Simple and Modern Design will Accentuate any Style.
SATISFACTION GUARANTEE: All BodyJ4You Items Are New And Unused. Guaranteed Satisfaction As We Offer 90 Day Money Back Guarantee.

Masculine scented candles

Sale

Bestseller No. 1

Manly Indulgence Black Pine & Oak Moss Scented Jar Candle, 15 Oz, Grey

WILD | This rustic fragrance, with an earthy moss, with clean notes of peppermint and black pine, perfectly embodies the mountain forest.
REFRESHING | Like a breath of fresh forest air, the peppermint and black pine are invigorating. With a hint of sweetness from vanilla, this candle brings a delicious, refreshing aroma.
FRAGRANCE | Top Notes: Orange, Litsea Cubeba, Violet, Galbanum, Pine, Middle Notes: Galbanum, Lavender, Amber, Base Notes: Amber, Sandalwood, Sweet, Musk
Burn | Featuring a high quality wooden wick, this soy wax blend candle has an approximate burn time of 60 hours.
Carefully Crafted | This 15-ounce candle from the Signature collection by Manly Indulgence is proudly poured in the USA.

Chocolate covered raspberries

Bestseller No. 1

Pocket watch with a sweet message

Bestseller No. 1

Portable Engraved Slate

Bestseller No. 1

Personalized His and Hers Calendar

Bestseller No. 1

2021 Monthly Desk Photo Calendar

Holds 12 6" x 4" horizontal photos, one for each month January 2021 - December 2021
The tent design allows you to display on a desk, table or any other flat surface
Photos slide in the clear pocket above the calendar for each month
The photo side displays a quick glance calendar and the reverse side displays a grid calendar with daily writing space
Photo viewing area is 5.5" x 3.5" and overall size is 7" x 7.75"

Rubik's Cube

Bestseller No. 1

Hasbro Gaming Rubik's 3X3 Cube, Puzzle Game, Classic Colors

CLASSIC RUBIK'S CUBE PUZZLE GAMEPLAY: Remember trying to solve the Rubik's Cube game as a kid? With classic puzzle-solving gameplay, The Rubik's Cube game is a challenging puzzle for kids ages 8 and up
INCLUDES COOL PUZZLE STAND: Put the Rubik's Cube on display! The puzzle comes with a display stand so gamers can show off their puzzle, and store it when it's not in use
TWIST, TURN, AND ROATE: The Rubik's Cube puzzle toy has many combinations, but only 1 solution. Each step involves a sequence of twists of the cube to move a particular square
INCLUDES PUZZLE SOLUTION GUIDE: This Rubik's Cube puzzle game includes a 7-Step Solution Guide. It includes detailed, step-by-step moves, and interesting Rubik's Cube fun facts
SIDES TURN EASILY: This edition of the Rubik's Cube game features an improved mechanism that lets the sides of the puzzles turn easily

Message In A Bottle set

Bestseller No. 1

Patty Both 120 Pcs Capsule Message in a Glass Bottle Set - Love Letter Half Color Pill for Mother's Day Valentine's Day

Message in a Glass Bottle PACKAGE: Each package includes 1 pcs glass bottle, 120 Pcs Capsule,1 pc card set,1 pc box set,1 pc bag set and 2 pcs capsule pens (random color). There is a blank piece of paper inside the capsule, you can write whatever you would like on it. Glass bottle length about 2.2 inches, high about 3.0 inches. Pill size: 20mm * 7mm, Paper spread: 50mm * 18mm.
EXCELLENT QUALITY: Capsule cannot be touched the water, otherwise it will melt.
USE: There are 120 capsules in a bottle, so the only problem is what you want to tell your lover? Write a secret love note to cure her/him broken heart every meal, every day. Or just like the boy in the movie "Millionaire's First Love" which is a romantic tear jerker movie, asking her to "eat" it every day to tell her the adore and miss he didn't say before. Small but potent, a definite cure for sure!
PERSONALITY:There is a blank piece of paper inside the pill, you can write whatever you would like on it.
Use them as fun favors at your date or birthday parties.Cute wishing bottle,usually as a gift for your friend,with your best wishes inside the bottle.

Personalized memory jar

Bestseller No. 1

Top Shelf Family Memory Jar With 180 Tickets, Pen, and Decorative Lid

UNIQUE KEEPSAKE By giving a Family Memory Jar, you are giving your family a gift they will cherish for years to come
A GIFT THE WHOLE FAMILY CAN ENJOY Bring your family closer together by sharing everyone's favorite family memories and well wishes for each other
ENJOYED BY ALL Whether it's a gift for your friends, siblings, parents, or children, all will enjoy reading the many joyful family memories together
COMPLETE KIT Top Shelf Family Memory Jar kit comes with 180 blank tickets, pen, rewritable twine hung plaque, and decorative lid
CAREFULLY PACKAGED Our Family Memory Jar comes safely packaged in our protective gift box

Pick-A-Stick Sexy Truth or Dare

Bestseller No. 1

After Dinner Amusements: Truth or Dare for Couples: 50 Questions and Challenges (Sexy Date Night Card Game for Couples, Naughty Adult Game for Couples)

SPICE UP YOUR LOVE LIFE: After Dinner Amusements: Truth or Dare for Couples is a tiny tin filled with 50 naughty truths and 50 risqué dares for couples to have some after-dinner fun.
PERFECT FOR COUPLES: Cards are friendly for all orientations and perfect for couples looking for kinky inspiration, naughty games, or a new way to connect and play together.
ADULT TRUTH OR DARE: Dares include "Let your partner remove one piece of clothing from you—their choice" while truths include "If you were going to buy something provocative for your partner, what would it be?"
EASILY PORTABLE: The petite tins are the perfect size to throw in your bag or luggage for a vacation.
EXPLORE THE ENTIRE SERIES: This delectable game is part of the After Dinner Amusements series, a collection of tiny tins filled with prompts for lively conversation, trivia, icebreakers, and endless laughs.

Personalized leather wristband

Bestseller No. 1

A cotton T-shirt with your Lipstick imprint

Sale

Bestseller No. 1

Engraved Two Heart Pendants
Valentine's Day Care Package Ideas for Girlfriend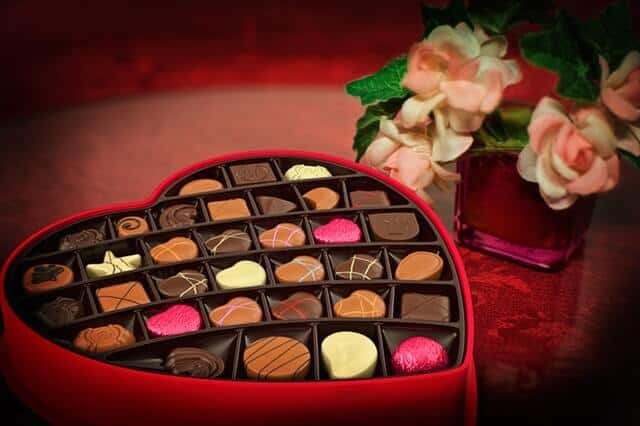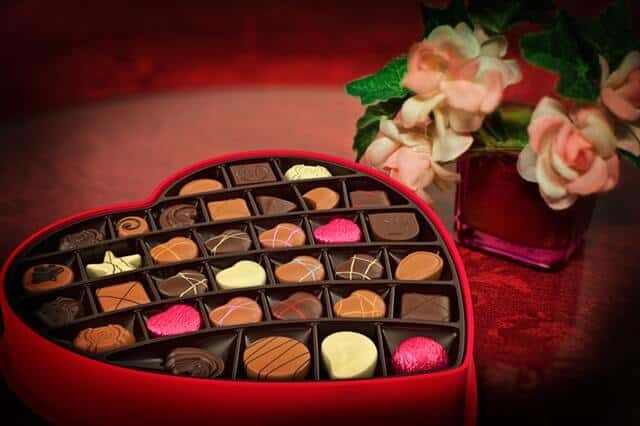 Wondering what that special lady in your life would love to get on a day as romantic as Valentine's Day? Here are some ideas to pick to include in your care package and spoil the girl of your dreams with:
Heart shape bracelet

Bestseller No. 1

Sugar candies

Bestseller No. 1

MARUTA Candy Konpeito, Hanatsume, Japanese Sugar Candy, 0.2oz 50count

Kompeito is small colored candies of pure sugar and is loved by Japanese form ancient time.
Since the colorful and cute appearance, it is good for gift or fun to share with friends.
Beautiful crystal colors and you can enjoy a crisp texture.
Includes 50, individually sized package. 0.2oz per package

Strawberry face packs

Bestseller No. 1

Chocolate edible body icing

Sale

Bestseller No. 1

Kama Sutra Honey Dust Vanilla Crème, 6 Oz

Creamy Vanilla Flavor Reminiscent Of Fresh Baked Sugar Cookies
Comes With Handmade Feather Applicator
Lightweight Formula Wicks Away Moisture, Leaving Skin Soft And Smooth

Photo blanket

Bestseller No. 1

Custom Blanket with Photo Collages, Photo Blanket Personalized with Picture Soft Flannel Throw Gift for Kids Dog Cat Family Friend Anniversary Present (9 Photos Collage, 32"x48)

THE PERFECT CUSTOMIZED GIFT: Whether for yourself, family or friends. This super soft and cozy blankie is a thoughtful gift that will touch your heart while wrapping them in your good thoughts and memories.
NO SHEDDING OR SHRINKING: we use only the finest custom high-end quality materials from which to craft our super soft and ultra-comfortable throw blankets. It is the perfect gift to wrap your loved one in your warmth all year around.
Click "CUSTOMIZE NOW" to UPLOAD YOUR IAMGE: For high-definition printing,Please upload more than 1M of Image size,Make that cherished moment in time unforgettable on your warmth Throw Blanket.
MACHINE WASHABLE: Wash in cold water and then either let them air dry without heat. Microfiber dries quickly and it will fluffier than before.The color will not fade even after many washes.
100% HAPPINESS: High-quality photos can make you have the perfect blanket.Any questions, please contact us, We will serve you 24 hours.

Scrapbook of favorite memories

Bestseller No. 1

Heart headphone cord wrap

Love You More Kraft Style Headphone Earbud Cord Wrap - Charging Cable Manager - Wire Organizer Set of 2

Tired of constantly untangling your earphones and cords? Then look no further than these great cord organizers from Graphics and More.
Simply wrap cords around fingers, slide into organizer and snap. Comes with a set of two cord organizers. Each organizer is decorated with the resin-topped design as shown for a unique look.
Made of rubber and plastic. Each organizer is approximately 2.1" (5.3cm) x 0.8" (2.0cm) in size.
OFFICIALLY LICENSED: Lily & Val products sold by Graphics and More are guaranteed authentic, high quality and officially licensed. Proudly printed in the USA. Lily & Val. Ampersand.
A Graphics and More product.

Strawberry Oreo cookies

Bestseller No. 1

Love bobby pins

Bestseller No. 1

6 Pieces Word Letter Hair Clips Rhinestones Hair Barrettes Crystal Bobby Pins for Women Girls Hair Accessories

Reliable material: the lovely hair clip is made of rhinestone and metal, these two materials contribute to the durability of hair clip, do not have to worry about it easy to rust and break, it can give you a comfortable feeling of use, serve you for a long time
Creative design: 3D hair barrettes look more vivid and three-dimensional, with bright colors, making you more attractive in the crowd, the simple letters endow you with natural charm and lively innocence
Portable and convenient: each of hair pins is small, lightweight, and easy to carry around when you go out, so you can add to your beauty whenever you need it, it can also be applied to various hairstyles to create different styles of you
Widely usage: can be applied in parties, dates, weddings, performances, graduation ceremonies and so on, you can choose to use this hair clip to match any style of clothes, you can also give it as a gift to your friend, sister, mother or anyone you loved
Package contents: it comes with 6 pieces letter rhinestones bobby pins, with 3 different patterns and 2 colors, including gold and sliver, each day you can choose a few of them to use together or select the one that suits to your preference most

Valentine Chocolate Dipped Oreos

Bestseller No. 1

To The Moon And Back Bracelet

Luvalti Charm Bracelet I Love You to The Moon & Back Adjustable Bangle Gift for Women Girl Sister Mother Friends Womens Rose Gold

STAINLESS STEEL INSPIRATIONAL BRACELET I Love You to the Moon and Back. Charm bracelet: the perfect way to express your mantra, belief, inspiration, love, soul and passion.
FALL IN LOVE WITH BEAUTIFUL DESIGN AND PACKAGING - Weight 10.78g, diameter 2.54in, engraved disc measures 0.86in. They do not have clasps and do not unhook, adjustable to fit any wrist size
PREMIUM BLACK VELVET POUCH - Perfect for any gift giving occasion, great gift for Christmas Day, Anniversary Day, Thanksgiving Day, Valentines Day and Birthday to your Friends, Sisters, Daughter, Wife and Mom, etc, or just as a surprise to remind that special one how much you care!
WE STAND FOR HIGH QUALITY AND PROVIDE 100% SATISFACTION GUARANTEE - If at any point you are not satisfied with our personalized jewelry, simply write us a message and we will refund your purchase or send you a replacement within 24 hours. We will make it right for you even if you contact us a few years after the purchase.
WE ARE REAL PEOPLE WHO USE OUR OWN PRODUCTS every day. We expect the best for our family and want the same for yours. We exist to create long lasting memories for you and your family! Click 'ADD TO CART' Button NOW and grab this deal before our limited time offer expires!

Strawberry scented lip balm

Bestseller No. 1

Heart shaped salt lamp

Sale

Bestseller No. 1

Himalayan Glow 944AC USB Heart Salt Lamp, Multicolor Night light, Best Home Decor by WBM

Himalayan salt lamp – Himalayan salt lamps are unique – the salt lamp is made from salt crystals from the Himalayan mountains. Unlit, the crystal's rough-hewn, irregular surface looks Pink. When lit with the included 7-watt LED multicolor bulb.
Best gift: Himalayan Glow salt lamps is best gift for cyber Monday and black Friday, valentine's day, holidays, birthdays, mother's day gift. Certain to brighten up the thanksgiving table and day for all of your loved ones
Premium wooden base: better than other wooden materials sold in the market. It is one of the most stable construction material for furniture. It is more durable, shrink-resistant, termite-resistant, crack-resistant, corrosion-resistant and supports you a long lasting service life
Highest quality Himalayan salt lamp: illuminate your room with a warm, pleasant & relaxing orange, blue, pink, red, green and purple glow. It's a perfect choice in the center of a coffee table, desk. Great for meditation, yoga spaces, and as a night light. Also, you can try it as a bedside lamp
100% purest & highest quality Himalayan salt lamp: authentic and professionally hand carved Himalayan rock salt from Pakistan. Ul-listed. FCC, CE, RoHS approved

Flavored body shimmer

Bestseller No. 1

Liquid Highlight Illuminator, SuperThinker Body Highlighter Makeup Smooth Shimmer Glow Liquid Foundation for Face & Body (#3 Bronze Gold)

Glow Your Face & Body: Wrinkle Filler and skin tightener, makes skin look like velvet perfection. Highlights, creates a subtle glow, enhances natural skin tone, a tan that lasts all night. Perfect for spray tans to enhance and even out skin. Diminishes flaws like varicose veins, small stretch marks and discoloration.
MOISTURIZING BODY MAKEUP: Natural oils, botanicals and a hydrating marine extract to enhance the elasticity, texture and vibrancy of skin. Transfer resistant, will not streak or stain the skin. Face - beautiful as a primer or mix with foundation.
NATURAL INGREDIENTS: Green Tea Extract, white Green Tea extract, Vitamin E, Aloe Vera, Jojoba Oil, Safflower Oil, Olive oil, Kalpariane and Brown Seaweed Extract.
FUNCTIONS: A liquid highlighter cream with illuminating pigments that adds light to the face for a glowing, dewy looking complexion.
HOW TO USE: Apply the highlight drops alone or add a drop into your favorite skincare, foundation, and makeup products to customize your glow complexion

Strawberry body paint

Sale

The Body Shop Strawberry Body Scrub Polish - 200ml

Gel-textured body scrub, with deliciously sweet scent
Exfoliates, refines, and smooths the skin
Gently buffs away dead skin cells, without over-drying the skin
Paraben-free, gluten-free, silicone-free
Made with strawberry seed oil, known for its moisturizing omega-3 and omega-6 fatty acids, and fruity fragrance

Happily Ever After Wall Poster

Glass love birds figurine

Sale

Bestseller No. 1

Dale Tiffany Love Birds Handcrafted Art Glass Figurine, Pink

A pair of matching lovebirds is depicted in the meticulous realism
Each bird is a deep shade of vibrant pink, with black and delicate amber highlights
Their expressive faces feature dark black pupils on stark white backgrounds
Both birds have beautifully curved black beaks and their talons and tail feathers are comprised of clear glass with gentle pink and amber highlights
Sitting on a clear free form branch with delicate green shading

Mini flower touch lamp

Sale

Bestseller No. 1

Customized jewelry box

Bestseller No. 1

ORAF Jewelry Cabinet, Jewelry Armoire Organizer Standing Jewelry Box with Full Body Mirror and Large Storage Lockable Wooden

FULL SCREEN JEWELRY MIRROR: 42.52"L x 14.57"W screen with 3 tilting angles offer better view of head-to-toe; Premium glass mirror reflect real image; Great decor in your home with stylish outlook.
LARGE STORAGE SPACE: The jewelry organizer armoire build-in 120 earring slots, 90 ring slots, 24 necklace hooks, 1 scarf rod, 3 boxes and 5 different depth compartments for various size cosmetics, keep all your jewelry well organized in one armoire.
3 REMOVABLE BOXES: 3 removable transparent cosmetic boxes, can be taken out and use alone, very easy to clean. This jewelry storage boxes keep brushes, eye liners or other little things cleaner and make up easier.
STURDY FRAME & VELVET LINER: This Jewelry cabinet was made by Premium density fiberboard, velvet liner inside and lockable door with 2 keys, this large jewelry box organizer protects your jewelry from scratches and make sure for security.
EASY TO ASSEMBLE: The frame of standing jewelry box is pre-assembled for a worry free setup; You only need to assemble the legs with included tool, all the tools are prepared. ORAF is committed to 100% customer satisfaction. If you have any problems, please feel free to contact us.

Key necklace

Bestseller No. 1

LANG XUAN Friendship Key Necklace Lucky Star Pearl Circle Pendant Necklace for Women Gift Card (Silver)

PRODUCT CONDITION - This Unique Pearl Necklace Is Individual For Woman, It Can Make You Shining Like pearl, Nobody Will Miss It. pearl Necklace Is designed at the optimal size to fit over your Neck It has ,environmental zinc alloy,necklace with a extra chain to fit most people.
THE MEANING - The choker necklace is the actual idea of using star style, simple and elegant. Star choker can be free to match according to your preferences.The lobster clasp fastening.chic Jewelry for women and girls in summer.
PENDANT SIZE - 17in+3.1in(45cm+8cm)(Extended chain),You can freely adjust the length of the necklace.
PERFECT GIFT - LANG XUAN necklace a style essential with plenty of personality. Featuring a gold-toned Star necklace.A sweet little accessory to get for your loved one or to gift to a friend. Choker Necklace is delivered with a Velvet bag .It's a perfect gift for for any woman in your life. This beautifully crafted pearl star necklace is the ideal gift for your best friend, daughter, wife, mom, and even grandmas love them too,Which is very Memorable!
AFTER SALES QUESTION - 60-Day Money Back Guarantee Or Exchange.If you have any question please contact us We will respond within 24 business hours

Bright red bathroom robe

TowelSelections Women's Robe, Kimono Waffle Spa Bathrobe Small/Medium Holly Berry

KIMONO WAFFLE ROBE - Kimono style lightweight waffle robe. Waffle spa bathrobe is perfect year-round, in any climate. This robe is lightweight, soft and comfortable. This women's kimono robe is double stitched all around the hemlines for added strength and durability. Featuring front pockets and a belt. This square pattern waffle bathrobe is easy to machine wash in warm water. The classy soft fabric is quick to tumble dry.
PERFECT GIFT - Kimono style spa bathrobe is the perfect gift for your loved ones. Waffle weave robe can be used for bath, spa, shower, pool and travel. This lightweight bathrobe is perfect for all day long. Comes in different size and colors. This is the perfect gift or travel accompaniment. The women's robe is light but not transparent and bulky enough for warmth. Women's robe's waffle weave square pattern makes it airy and absorbent.
GREAT FOR BATH AND SPA - This waffle weave kimono style bathrobe is the ultimate in comfort, with lightweight fabric for the refreshing spa experience. Roomy pockets are so well situated while kimono collar improves its hang on the wearer's body. A belt with loops to hold completes this stylish shower, bath or pool outfit. Due to the weight of the material, the robe is great for travel and spa.
MADE IN TURKEY - Waffle spa robe is made of Turkish Cotton and Polyester. Machine washable, wash in warm water. Tumble dry low heat.
CONFIDENCE IN TEXTILES - We believe in all our products. Our products are tested for harmful substances according to Oeko-Tex Standard 100. No matter your age you can get a lot from a bathrobe and we can help you find the right size and style.

Portable sculpted Jewelry Tree

Bestseller No. 1

MyGift Jewelry Tree, Earring Necklace Hanger Holder with Ring Dish Tray, Bronze

Decorative earring & jewelry hanger elegantly designed to look like a tree.
Each leaf has 8 small holes for hanging earrings, which allows this jewelry hanger to hold up to 68 pairs of earrings.
The rectangular tray at the bottom can be used to store rings, bracelets, necklaces, and other items.
Official MyGift product. Jewelry not included.**
Approximate Dimensions (in inches): 13.75 W X 12.25 H X 3.25 D.

Unscented floating candles

Sale

Bestseller No. 1

Bolsius Unscented Floating Candles – Set of 40 White Floating Candles – Cute and Elegant Burning Candles – Candles with Nice and Smooth Flame – Party Accessories

WHAT YOU NEED: Are you tired of using regular candles to your party? Would you like to try a different product to achieve a better result? If your festive events need a touch of light and elegance we offer the solution.
PREMIUM QUALITY MATERIALS: These Bolsius floating candles are made of the best wax and wick so that you can enjoy them for a longer time. Put them in a vase full of water or in any other body of water and they will float wonderfully. Once the candles are lit they will provide the desired effect.
MULTIPURPOSE: This product we strongly recommend is the best alternative to ordinary candles. They can be used on special occasions and holidays such as: engagement or wedding receptions, dinner parties, garden or beach parties. These white unscented candles will definitely be the centerpieces of your beautiful event.
FLOATING DECORATION: You can set up various different clear glass vases and arrange them in the center of the table. Decorate each vase with a flower at the bottom and some colored stones all around them. Then fill the vases with water and float the candles. It will be a great ambience!
CLEAN BURNING AND EVEN FLAME: Our product is crafted to burn for 4-5 hours. You will not need to worry about smoke since these unscented candles burn cleanly with a nice and smooth flame which will stay bright the whole time. They look lovely and your guests will surely exclaim over this elegant centerpiece.

Gucci Flora Gardenia Giftset
Bath salts

Bestseller No. 1

Spa Luxetique Epsom Salt Soaking Solution, Bath Salts for Muscle Soreness and Foot Soaking Solution. Bath Salt Gift Set in Lavender, Coconut, Vanilla Scent with Wooden Scoop. 3pack,16.9oz Each.

HIGH QUALITY FORMULA - Formulated with Pure Epsom Salt and Natural Essential Oils. Spa Luxetique Epsom Bath Salt provides an effective natural remedy for soothing sore muscles, softening dry skin, and calming tired feet, aching bodies.
NATURAL ESSENTIAL OIL - Scented in lavender, vanilla, coconut to create the aromatherapy bath. Lavender Essential Oil is ideal for aromatherapy soaks in the tub, relieving stress and anxiety, and promoting relaxation. And enjoy the refresh & relaxing scent of coconut & vanilla in our complete collection, spa soaks, foot soak, shower, lotions, shampoos.
RELAX MUSCLES & IMPROVE SKIN - Naturally relieves stress and anxiety to help promote rest and relaxation, relieve aching feet, cleanse pores, flush out toxins, detoxify the skin, improve sleep and reduce stress. Mix with shower gel to create your own body scrub exfoliate skin.
DISSOLVE QUICKLY - Add Epsom Salt to warm water by using our mini bath salt wooden spoon, you can see it dissolves quickly & easily in warm water without hassle every single time. Importantly, Exfoliate and soften skin in the shower or foot bath soak by mixing handful of Epsom Salt with a tablespoon of shower gel, tea tree oil or olive oil and massage onto wet skin.
Perfect Gift Set for All Occasions - Individually Wrapped. 3 different fragrances to offer the ultimate selection of bath time fragrances. Our exquisite packaging and premium products are perfect as a gift for yourself or a loved one. Great for Mother's Day, Anniversary, Birthday, or for no reason at all!

Bright red lipstick

Bestseller No. 1

NYX PROFESSIONAL MAKEUP Matte Lipstick - Perfect Red, Bright Blue-Toned Red

SMOOTH & PLUSH MATTE LIPSTICK: Load your lips with the plush, pigment-rich matte colors of this shockingly smooth matte lipstick that glides right on and stays in place with a silky matte finish.
CREAMY & DREAMY: This matte lipstick is never dry feeling, always creamy, dreamy and matte! Now available in a range of fresh new matte colors, these playful matte lipstick shades are just what your lips need!
LIP PRODUCTS FOR THE PERFECT POUT: Doll your lips in plush, creamy, perfection! Try our complete line of lip products including lipstick, lip liner, lip gloss, lip cream, lip liner & butter gloss.
CRUELTY FREE COSMETICS: We believe animals belong in our arms—not in a lab. All of our makeup is certified & acknowledged by PETA as a cruelty-free brand. We don't test any of our products on animals.
DISCOVER NYX PROFESSIONAL MAKEUP: Try all of our professional makeup & beauty products today, from eyeshadow, eyeliner, mascara & false lashes to lipstick, foundation, primer, blush, bronzer, brushes & more!

Cute stuffed animals

Bestseller No. 1

GUND Itty Bitty Boo

BOO + UNICORN: Get ready for a magical adventure with this plush version of Boo, The World's Cutest Dog, in a pink unicorn costume with sparkling ears & horn. Collect the whole Itty Bitty Boo series!
SOFT & HUGGABLE: Made from a soft, huggable material that meets famous GUND quality standards, this plush toy features surface-washable construction for easy cleaning. Appropriate for ages 1 & up.
THE PERFECT GIFT: Our plush dolls, teddy bears & stuffed animals make perfect gifts for birthdays, baby showers, baptisms, Easter, Valentine's Day & more! A perfect gift for any Boo or dog lover!
QUALITY CUDDLES: Known for our huggable plush designs & gifts, our award-winning bears & toys appeal to all ages from infants & toddlers to adults. They're perfect for play, collecting & cuddling.
PREMIER PLUSH: The oldest maker of soft toys in America & one of the first companies to produce a teddy bear, GUND has been creating unique stuffed animals known for their quality for over 120 years.

Strawberry scented bath bombs

Bestseller No. 1

Heart shaped jigsaw

Bgraamiens Puzzle-Autumn in My Heart -750 Pieces Autumn Leaves Love Heart Shape Challenge Blue Board Jigsaw Puzzles

★ADVANCED CHALLENGE: The Bgraamiens Puzzles – Autumn in My Heart is 750 pieces worthy of any skilled puzzler. It was created with leaves in different shape and colors All the unique features created such a beautiful and challenge work. This is definitely a great test for the puzzler fanatic to enjoy!
★SPECIFICS: Includes 750 extra large puzzle pieces made of sturdy blue chipboard on recycled paper. 100% customer satisfaction guarantee.
★750 PIECES OF FUN: Challenge your family and friends and provide hours of fun and entertainment piecing this remarkable puzzle together, sure to become a permanent addition to your home.
★MORE TO PUZZLE BUILDING: Art jigsaw puzzles are a fun, inexpensive way to enjoy beautiful works of art first hand! Use to boost skills: hand-eye coordination, motor skills, problem solving, etc.
★Easy Operation - Back sides of pieces are divided into several areas with letters marked as English letters "A" "B"…which helps to make work easier

Romance movie CDs
I Dare You: Sealed Seduction cards

Rose Scented candles

Bestseller No. 1

Yankee Candle Large Jar Candle Fresh Cut Roses

An intoxicating bouquet of fragrant heirloom roses
Long-lasting 110 to 150 hour burn time
Quality paraffin grade candle wax delivers a clear, consistent burn
22 ounce scented candle measures 6.6 inches H x 4 inches D
Natural fiber candle wick delivers the best burn for each fragrance

Glossy beauty highlighter

Bestseller No. 1

Heart shaped earrings

Bestseller No. 1

Platinum Plated Sterling Silver Heart-Shape Stud Earrings made with Swarovski Zirconia

Stud earrings set with sparkling heart shape Swarovski Zirconia (2 cttw)
Polished high quality platinum plated .925 sterling silver studs
Set with four prongs, posts ensure earrings are securely and comfortably in place throughout your daily life
Each Swarovski Zirconia is Laser Engraved as a seal of authenticity and guarantees the highest quality diamond simulant in the world
Imported

Bottle of wine
Papercut Hearts
Heart shaped candy

Bestseller No. 1

Wilton Jumbo Heart Sprinkles - 3.25 oz.

Shake out a little love for Valentine's Day with heart-shaped sprinkles
Color: Assorted
Net weight: 3.25 oz. (92 g)
Certified Kosher
Made in a facility that also processes soy and wheat

Lace lingerie

Bestseller No. 1

SheIn Women's 2 Piece Sexy Lace Strap Bralette Bra and Panty Lingerie Set Push Up Turquoise Large

This floral sheer lingerie set is made of soft crochet lace with bralette, partly lined with fringe trim and lace panties.
Adjustable shoulder straps guarantee comfortable support, and bralette underwire will give you reliable fixation.
Lace panties perfectly emphasize seductive feminine forms. Practical and comfortable to wear, linked with two o-rings.
Ideal for lingerie party, wedding night, honeymoon, anniversary gifts and every special nights.
Please refer to the item description below for size details.

Phone case with hearts
Heart-shaped phone ring stand

IYOYI Romantic Heart Crystal Cell Phone Ring Holder Stand 360 Rotating Finger Ring Kickstand Phone Grip for iPhone, Samsung & More

【360 Degree Rotatable】Can be revolve in either horizontal direction 360 degree or vertical direction 180 degree, it can be used as a phone stand when watching video, selfie and vlog.
【Anti Drop】The ring can be convenient and safe grip to prevent dropping device and can expand the range of the finger when operating screen.
【Metal Material and Fashion Look】Aluminium metal material makes your phone more fashion look, the crystals makes the phone look bling bling, which will improve your smartphone's texture, looks very beautiful.
【Reusable 3M Adhesive】Reusable self-adhesive: dust can be washed out using clean water to restore strong adhesiveness. Or after remove it from the phone case, you can wash it and then use it on other phone case.
【No Trace after Detaching】Strong adhesive on smartphones and tablets, no trace leaving on the phone or phone case after detaching and self-adhesive reusable.

Heart-shaped Milk chocolate

Bestseller No. 1

Madelaine Premium Chocolate Hearts Valentines Candy - Solid Milk Chocolate Heart Shaped Candy Wrapped In Italian Foil (Red, 1 LB)

American-produced, Swiss-formulated Chocolate Using The Finest Bean Selection And Made With Fresh Milk.
Smooth, Creamy, Solid Premium Milk Chocolate Mini Hearts Wrapped In Two-sided Red Italian Foil
1 LB - Approx. 56 Hearts - Each Measures 1 3/8" x 1 5/16" x 7/16" - Certified OU-D Kosher.
Great For Filling Giftware Or Party Favor Items, Balloon Weights, Candy Jars. Perfect For Valentine's Day, Sweetest Day, Mother's Day
You're Going to Love the Taste or Your Money Back, Guaranteed. The Madelaine Chocolate Company Has Dedicated Itself to Perfecting Exceptional Chocolate Since 1949. One Taste & You Will Know the Difference.

Spa Gift Certificate
Scented massage oil

Massage Oil for Couples, Women & Men (1 Bottle, 8 fl oz) - Vanilla Scented Sensual Oil with Coconut Oil & Jojoba Oil - Enhances Stimulation for The Body & Muscles - Relaxing Massage Oil by Fox Envy

ESSENTIAL OIL MASSAGE EXPERIENCE: Fox Envy's Massage Oil is a sensual oil-based formula that soothes and relaxes to help enhance your most intimate moments. Great for both professional and at-home spa use! Fox Envy massage body oil creates a calming and romantic aroma all-around your place and gets easily absorbed into your skin. This body massage oil won't leave behind any greasy residue, which means you don't have to worry about your sensitive skin feeling slippery for hours after use.
ALL NATURAL INGREDIENTS: Formulated with the perfect combination of ingredients like sunflower oil, jojoba oil, coconut oil, vanilla fragrance oil, vitamin E, and more, our massaging oil is the perfect solution for your body! Our sensual massage oil helps nourish the skin. By massaging this organic massage oil into the man or woman in your life, your partner will experience the healing benefits of carrier oils. Fox Envy oil will leave your body and mind feeling more invigorated than ever before.
DESTRESS AND MUSCLE RELIEF SCENTED BODY OIL - Elevate your senses and remove the stress totally from your body with our vanilla massage oil! The versatile nature of this massage oil for massage therapy gives an extra boost to your body and brings your spirit back on track. Our massage oil for sore muscles glides smoothly on your skin and eases the pain in sensual places, while protecting the skin by neutralizing free-radicals.
NOURISHING & THERAPEUTIC SKINCARE - Fox Envy essential oil for massage relaxes the body from head to toe. You don't have to be a professional masseuse to end the stress and experience deep relaxation. Our sensual massage oil quickly provides tension relief for a sore or aching neck and shoulders, or anywhere else on the body you're looking to massage. Our massaging oil for couples will be effective and gentle on your delicate skin. The vitamin E will leave your skin feeling soft.
YOUR SATISFACTION IS GUARANTEED: At Fox Envy we understand that you are placing your trust in us to provide you with the safest, highest quality, massage oils available. We take this trust seriously and we have 100% confidence on the quality of our products and continuously strive to deliver the best customer experience. We truly care about every single one of our customers. Not only are our massage oil for men, women and couples made with love, but we go above & beyond with our customer care.

Pink marshmallows

Spicy Dice couples game

Sale

Bestseller No. 1

Glitter nail polish

Bestseller No. 1

Hershey Chocolate Kisses

Bestseller No. 1

Hershey's Kisses, Milk Chocolate Bulk Candy, Party Bag, 35.8 Ounce

One party pack of Hershey's Kisses milk chocolates
Perfect for snacking at home or at the office
Large bag of chocolate candy is great for sharing or putting out at parties
Gluten free milk chocolate
Make life at home sweeter with chocolate baking supplies and decorations
Valentine's Day Care Package Ideas for Crush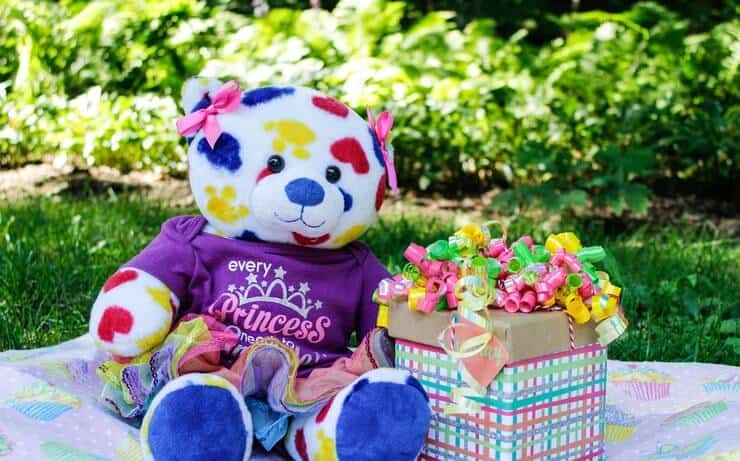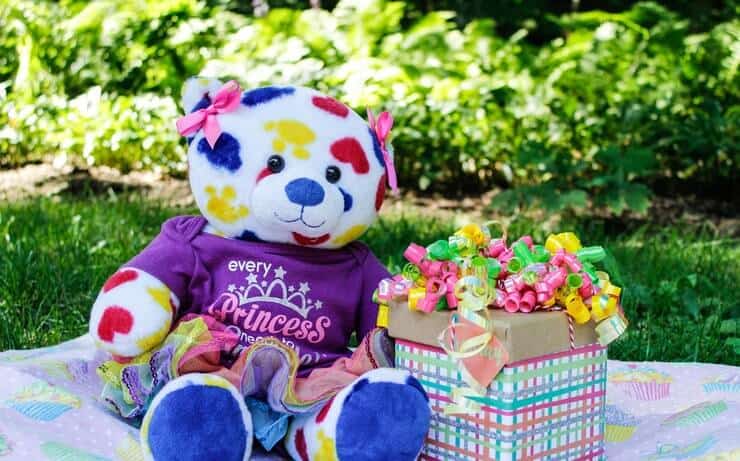 Can't think of a better time to express your feelings to the one you've got a thing for than on Valentine's Day? Here are some sweet and sentimental gift items to send in a care package and reveal your true feelings with to that special someone:
Lyrical love notes

Bestseller No. 1

Gummy bears

Bestseller No. 1

Albanese World's Best 12 Flavor Gummi Bears, 5 Pound Bag

FRESH & FRUITY: Albanese 12-flavor gummy bears pack giant taste into one delicious gummi. After one bite of these fruity gummies, you'll taste the difference of giant fresh fruit flavors & a deliciously soft chew you won't find with other gummy candies.
STOCK UP THE FLAVOR: Whether you like them sweet, sour, big or small, Albanese gummi candies burst with fresh fruit flavors & you can stock up with a bulk pack of your favorite flavor. Delight your tastebuds with Albanese gummy worms, gummy bears & more!
PERFECT SNACK: Fat free, gluten free, and dairy free, Albanese assorted gummy candies are your new perfect sweet and soft snack. There's a reason Albanese gummies are the world's best & once you try our deliciously fruity assortment, we know you'll agree.
ALLERGY FRIENDLY: Peanut free, tree nut free, dairy free, MSG free, gluten free, and with no artificial sweeteners, Albanese gummy candies are an allergy friendly snack packed with a sweet, fruity flavor everyone can enjoy. Sweet gummies, giant flavor. Low sodium
RECIPE FOR SUCCESS: For over 30 years Albanese has been making delicious treats with high-quality ingredients here in the United States. Taste the difference in our gummies, chocolates, nuts, & mixes!

Heartstring Art 

Bestseller No. 1

The Art of Racing in the Rain

Amazon Prime Video (Video on Demand)
Milo Ventimiglia, Amanda Seyfried, Kathy Baker (Actors)
Simon Curtis (Director)
English (Playback Language)
English (Subtitle)

Mini Valentine's Day Canvas

Bestseller No. 1

Valentine Themed Glowstick

Bestseller No. 1

iGlow Glow Sticks Bulk Party Pack Multicolor Non Toxic 228 Pieces Light Stick Set

🎉 THE ULTIMATE PARTY ACCESSORIES – bring the night to life at a party, Halloween celebration, BBQ, sports event, festival or sitting around the campfire with our bumper pack of glow sticks and accessories. Fun and exciting, they will provide hours of fun for everyone
🥳 EASY TO ACTIVATE LIGHT STICKS – when you receive your purchase and you're ready to party remove a glow stick from the pack and bend it until you hear it click then shake it to bring it to life. This can be repeated on all sticks for bright neon light effects that look their best after dark
🎊 MAKE GLOW BRACELETS AND GLOW NECKLACES – our funky packaging shows you exactly how to make exciting shapes and fashion accessories with your glow sticks including eye glasses, butterfly bracelets, headbands with cute ears and more. All accessories needed are included in the pack
😍 BE CREATIVE WITH YOUR GLOW STICKS BULK PURCHASE – let your imagination run wild and come up with your own shapes 🎉and accessories using the connectors and joints included with your light sticks. Make long decorative chains or attach them to existing party decorations for real wow factor
🎈SUITABLE FOR A RANGE OF OCCASIONS – include them with your camping gear, add fun touches to your wedding, include them in your child's party favor bags, take them to a rave or nightclub or just enjoy them at home. The opportunities are endless, they provide up to 8 hours of fun and excitement for anyone over the age of 3 years to enjoy

Valentine bubble gum

Bestseller No. 1

Dubble Bubble - Assorted Flavors, Reusable Tub (300 Count) Peanut Free, Gluten Free

Dubble Bubble - America's original Bubble Gum
Dubble Bubble Bubble Gum is peanut free, Gluten Free, and Kosher, and contains no artificial sweeteners
Four individually twist wrapped flavors include Bubble Gum, watermelon, grape and apple
Plastic tub with lid is reusable and recyclable.
Great for sharing with the Team at games and events, taking to picnics, road trips, birthday parties!

Valentine Tic Tacs

Bestseller No. 1

Chocolate Strawberry pops

Bestseller No. 1

Bonnie and Pop - Chocolate Covered Pretzels- for Holiday Gifts, Christmas, Corporate, Men, Women, Family and Birthday

READY TO GIFT: Give the ultimate gourmet gift with this beautiful eye catching pretzel gift box. Bonnie and Pop chocolate covered pretzel have a delicious combination of flavors and textures. Each pretzel rod is generously dipped into milk chocolate topped with mouth watering flavorful toppings. Indulge yourself and savor every bite into pure chocolate bliss. Our unique blends and flavors will surely satisfy all your sweet cravings.
ALL-NATURAL FLAVORS: This deluxe present box contains pretzels in the following flavors: Birthday Cake Sprinkle, White Chocolate Chip, Reese's Pieces, Cinnamon Bun, Dark Peanut Butter Chip, Dark Peppermint, M and M, and Crushed Heath. This product is certified Kosher Dairy.
GREAT GIFT FOR ALL OCCASIONS: Sweet dessert snack for Birthdays, Christmas, Valentines Day, Mother & Father's Day, Thanksgiving Halloween, Clients, Executive and Corporate Office Gifts, Teachers, Doctors, Customers, Colleagues, gifts for Mom and the Family Man. Grandmother, Grandfather, Retirement Party, Thinking of you, Hostess Gifts, Anniversaries, Sympathy, Get-well, Condolence, Shiva, Dorm Rooms and College Care Packages, and all occasions.
PACKAGED WITH CARE: Each pretzel rod is individually wrapped for maximum freshness. This reusable container is tasteful and elegant for the perfect presentation. Use it to store nuts, fruit, cookies, candy, biscotti, popcorn and all kinds of snacks. Kosher Dairy.
SATISFACTION GUARANTEED: From beautiful packaging to a delicious variety of flavors our chocolate covered pretzels are a food that is truly one of a kind. Enjoy our guilt free chocolate that's just a click away!

Heart shaped ceramic plate

Sale

Bestseller No. 1

SURVEEL Dinner Plate 7.9 Inch Ceramic Heart Shaped Party Plate Dessert Dish for Christmas Thanksgiving Wedding(Red)

Heart Shaped Salad Plate - Unique novelty cute design,awesome gift for your best friends, BFF, besties, mom, mother in law, daughter, daughter in law, grandma, Gigi, Nana, Mimi, auntie, sister, sister in law, niece, cousin, wife, girlfriends, coworkers, neighbors, teachers, nurses, lawyers, employees or any fabulous woman in your life.
FUNNY PARTY DECORATIONS AND SUPPLIES - Your family and loved ones will cherish this novelty Plate at their birthday party. Give her a pleasant surprise on Mother's Day, wedding, anniversary or bachelorette party. A fun and unique gift for Christmas, wedding anniversary ,valentine's day, bridal party,birthday, white elephant, Secret Santa, gift exchange.
SAFETY - High quality ceramic. Each Plate is made of premium lead-free and BPA free food grade.
7.9 inch Plate - Ideal for salad, dessert, snacks, cake, appetizer, pasta, candy, fruit and bread.
Dishwasher/Microwave/Freezer/Oven Safe, easy cleaning,good for daily use.

Chocolate covered roses

Bestseller No. 1

Madelaine Chocolate One Dozen Red Sweetheart Roses - Premium 1/2 OZ Solid Milk Chocolate Roses Wrapped in Italian Foils - Chocolate Flower Bouquet (Red, 12 Pack)

American-produced, Swiss-formulated Chocolate Using The Finest Bean Selection And Made With Fresh Milk.
Highly Detailed Solid Milk Chocolate Rose Wrapped In Italian Foil Nestled In A Graceful Stem With Silk Leaves.
12 Roses - Each Measures - 9 1/2" x 1 1/4" x 1" - Certified OU-D Kosher.
Perfect For Valentine's Day, Hospital Visits, Sweetest Day, Everyday, Anniversaries, Mother's Day, Wedding Favors. Attach To Gifts, Stuffed Animals Or Arrange In A Vase.
You're Going to Love the Taste or Your Money Back, Guaranteed. The Madelaine Chocolate Company Has Dedicated Itself to Perfecting Exceptional Chocolate Since 1949. One Taste & You Will Know the Difference.

Book of Love Quotes

Strawberry Pie

Bestseller No. 1

Glow In The Dark roses

Beferr Beauty and The Beast Rose Enchanted Flower with LED Light in Glass Dome for Christmas Valentine's Day Mother's Day Birthday Best Gifts for Girlfriend Wife Women Her - Red

Beauty and The Beast Rose: The product include red silk rose, wooden base with grass, LED string lights and glass dome.
Size: 8.2''height x 4.3'' diameter. Light requires 3 AAA batteries (not included).
Meaning of Production: handmade roses with LED lights and glass dome. this will always be your beauty and the beast.
Special Gift: As a symbol of love, it can be given to your lover, girlfriend, mom, wife, women. A special gift on Thanksgiving, Christmas, Valentine's Day, Mother's Day.
Best Service: Support 12 months of free return and exchange services. Please contact us if you have any questions.

Heart shaped lotion bars

Bestseller No. 1

Love Gift 8 Heart Shape Cake Muffin Baking Silicone Mold Lotion Bars Soap Moulds

8 cavities Heart silicone cake baking mold cake pan muffin cups handmade soap moulds biscuit chocolate ice cube tray is flexible and non-stick, very practicality and durability. 100% pure, professional quality food grade silicone. BPA, PVC, and phthalate free.(FDA and SGS standard).
silicone cake baking pans temperature safe from -40℉ to +446℉ (-40℃ to +230℃); Cavity size:3.1"x2.2"x1" and can hold 110g water. Net weight(gram): 175g. Easy to clean up, microwave, oven, refrigerator, freezer and dishwasher safe.
versatile function silicone soap molds blue. You can create your own special desserts, homemade soaps, muffin, brownie, cornbread, cheesecake, panna cotta, pudding, jello shot and more with our 6-cavity silicone petite loaf.
biscuit chocolate ice cube trays are extremely easy to use. Then turn it upside down, this flexible silicone mold offers a non-stick surface that allows the baked goods to pop right out with a little push from the bottom. Remember to place the silicone mold on a baking sheet for easier positioning and removal.
100% MONEY BACK GUARANTEE! We take pride in delivering top quality products and guarantee a FULL refund if you are not satisfied with our products. Lifetime warranty for any issues and our complete customer service gives you comfortable purchase experience. TOTALLY RISK FREE, buy with confidence now.

Personalized Tin with Biscuits

Bestseller No. 1

LARGE GLUTEN FREE TIN, ASSORTED COOKIES 22oz

GLUTEN FREE ASSORTED TIN 22oz Produced in a gluten free certified facility.
We offer these tin in Small and Large. Hand-packed and hand-cut, this assortment of cookies is full of amore and makes a perfect gift to share with your friends and family
This product is produced in a facility that uses a variety of tree nuts. CONTAINS ALLERGENS: EGG, DAIRY, SOY AND TREE NUTS ( ALMOND, HAZELNUT, PECAN)
High quality, natural ingredients, a commitment and passion for excellence, love, and a desire to create a memorable taste experience that will leave you wanting more.
RICH AND IRRESISTIBLE!

Unicorn Valentine's Day Card

Sale

Bestseller No. 1

Mini wishing ball

Sale

Mini Wood You Be Mine Notepad

Bestseller No. 1

Hicarer 240 Pieces in Total, Christmas Wooden Ornaments Heart Tags with Holes and S Hook Connectors for Birthday Boards, Valentine, Chore Boards and Crafts (Style 1)

Package includes: 240 pieces in total, include 60 pieces wooden circles and 60 pieces wooden heart tags, 120 pieces S hook connectors, 2 shapes can meet your variou needs and S hooks can help you diy your crafts easily
Dimension: diameter of each slice is 35 mm/ 1.38 inches and the thickness is 3 mm/ 0.12 inch, each slice has 2 holes with 3 mm/ 0.12 inch diameter each, length of S hooks is 22 mm/ 0.87 inch
Material: the slices are made of wood, they are lightweight and solid, S hook connectors are made of stainless steel, which is sturdy and can serve you for a long time
DIY your crafts: the surfaces of wooden slices are blank and smooth, allow you to paint or write whatever you want on them, each slice has 2 holes, help you link them together with S hooks, therefore you can diy your crafts easily
Multiple usages: can be applied to decorate your home and parties, suitable for making cards, scrapbooks, birthday boards, sign making, chore boards, hangers and other craft projects

Scented bubble bath

The Honest Company Truly Calming Lavender Bubble Bath Tear Free Kids Bubble Bath Naturally Derived Ingredients & Essential Oils Sulfate & Paraben Free Baby Bath 12 Fl. Oz

Plant based formula: Our ultra-calming lavender bubble bath with naturally derived ingredients and essential oils is the perfect addition to your bathing routine; It cleans, gently soothes, and nourishes baby's skin without over drying
Gentle, mild, & tear free: Gentle enough for daily use, this mild and tear-free calming bubble bath with super foaming bubbles cleans and helps retain moisture for delicate skin; Lavender essential oil perfectly balances the organic botanicals
Made without: SLS, sulfates, parabens, synthetic fragrances, dyes, formaldehyde donors, mea, dea, or tea: We use smart ingredients to create trusted products that work, because you shouldn't have to choose between what works and what's good for you
Lavender essential oils: Super-calming lavender essential oil calms and relaxes, making this the perfect addition to your baby bath routine; Organic chamomile and calendula gently nourish the skin; Jojoba protein and quinoa extract help enrich babies' delicate skin
Honest purpose: We love your babies; That's why we err on the side of caution when it comes to ingredient selection, doing our best to avoid chemicals of concern; We use smart ingredients and create trusted products that work

Missing piece puzzle necklace

Single Velvet Rose

Sale

Bestseller No. 1

HPD Half Price Drapes VPYC-161234-84 Plush Velvet Curtain (1 Panel), 50 X 84, Wild Rose

SOLD PER PANEL | 3" Pole Pocket with Hook Belt & Back Tabs | Weighted Hem | Dry Clean Only
LUXURY FEEL: The long, thick pile of this luxurious velvet makes the fabric soft to the touch and gives a rich, full quality to the curtain's volume. Our Plush Velvet curtains come with a subtle sheen in over 30 vibrant, modern colors.
QUALITY CONSTRUCTION: Since we design, source and produce all of our products ourselves, we are in the unique position to keep the quality high and the prices low. These panels are fully lined and have a weighted hem to keep these panels in place and hang nicely.
VERSATILE HANGING OPTIONS: The Pole Pocket With Back Tabs and Hook Belt is our most versatile header. There is a 3" pole pocket in the header and back tab loops that will accommodate up to a 1. 5" diameter curtain rod with no additional hardware. Additionally, they can be attached to curtain rings by running a drapery pin through the hook belt on the back of the header and hanging the drapery pin through an eyelet on the ring or by clips.
TEMPERATURE INSULATING AND NOISE BLOCKING: Our Plush Velvet fabric has dense fibers that extend away from the base fabric to assist in reducing the transfer of heat, cold, and sound. These thick velvet panels have a full liner for added insulated fullness.

Red knitted socks

Bestseller No. 1

Colorful beach blanket

Bestseller No. 1

POPCHOSE Sandfree Beach Blanket, 83 X78 inches Sandproof Beach Mat for 4 Adults, Waterproof Pocket Picnic Blanket with 6 Stakes, Outdoor Blanket for Travel, Camping, Hiking

【SAND-RESISTANT, WATER-RESISTANT and DRY-QUICK】The beach blanket is made of Parachute Ripstop Polyester which is strong, durable, lightweight and 100% breathable. NO WORRY about the sand sticking to the beach blanket and easy to get off the sand and brush off. The picnic blanket also dries quickly so you don't need to wait around for it to dry. Get it as your travel accessories.
【WIND-RESISTANT DESIGN】The beach blanket with 5 integrated anchor and 6 ground stakes can keep on the ground even in high winds. A pocket is with built-in zipper which can keep your valuables safe. An ideal beach accessory.
【LARGE, COMPACT & LIGHTWEIGHT】The sandproof beach blanket is 83" X 78" to fit 4 persons. And it folds to compact size (4.5 X 8 in) that fits in a pouch to make a great, lightweight carry along. It is also a handy blanket in case of bad weather where you need some extra protection to cover with.
【ENJOY YOUR OUTDOOR TIME】Our ultra-compact sandproof beach blanket designed with portability in mind is the perfect ground sheet for all occasions. Whether yoga lovers enjoy exercise alone on the beach, couples take romantic vacation or a family go for a funny picnic, this outdoor blanket will be your favorite companion. Just take it on camping, hiking, picnics, music festivals, or any other outdoor activity.
【ACCESSORIES】This beach mat includes 6 stake anchors, a safety carabiner and a carry bag. Its triple stitched for maximum strength and durability. Enjoy outdoor fun with more comfort and a lot less hassle.

Strawberry covered donuts

Bestseller No. 1

Beautiful White Pastry, Bakery Box - Keep Doughnuts, Cookies, Muffins Safe - Unique Auto Popup Feature and Clear Window for Visibility Size 8" Length X 8" Width X 2 1/2" Height - (15 Pieces)

THE BOX: These pretty white boxes are perfect for keeping all your delicious baked goods safe while on the go. They are great for storing freshly baked donuts, mini cakes, pies, cupcakes, muffins, cookies, chocolate covered fruit, and keeping them away from the mess and from getting dirty.
QUALITY MATERIAL: These boxes are made are made of durable, high-quality SBS paperboard which ensures the box will not break or tear while transporting or selling any of your baked goods. They are sturdy yet lightweight and easy to travel with.
POPUP WINDOW: The unique clear window feature allows others to view your delicacies while still keeping your goodies safe. No more messy hands trying to open the boxes. Now everyone can enjoy the sight of your mouthwatering treats hands-free, and thankfully, mess-free too!
EASY TO ASSEMBLE: These boxes comes folded and have a built in auto popup feature that allows it to fully expand in seconds so assembly is quick and easy with no stress involved. Easy one-piece design for your convenience.
STUNNING DISPLAY: The striking white design and clear window front of this box all add up to make a beautiful presentation. Take your boxes up a notch with these pretty and attractive boxes that will wow your customers and friends. They make a stunning gift boxes too. Just tie with a bow, and you have a handy present to give to a loved one!

Portable Cupid Figurine

Sale

Enesco Peanuts by Jim Shore Snoopy Cupid Love Miniature Figurine, 3 Inch, Multicolor

ENESCO FIGURINE: from the Peanuts by Jim Shore collection
DESIGN: features Peanuts characters in Jim Shore's unmistakable style with traditional themes, quilt patterns and design motifs
HAND-PAINTED: and hand-crafted from high-quality stone resin with intricate styling and attention to detail
PACKAGING: includes an individual gift box with a photo on the front
DIMENSIONS: 3" H x 1.5" W x 2" L

Heart rock print

Hugs and Kisses Frame
Heart Plush Toy
Engraved Pebbles

Bestseller No. 1

50PCS RockImpact Engraved Rocks Different Words Inspirational Stones Bulk Faith Stones Novelty Gifts Zen Stones Gratitude Rocks Healing Prayer Stones Encouragement Rocks Wholesale, 2"-3"each

✿ AMAZING WHOLESALE LOT FOR ALL BUSINESS CUSTOMERS AND RETAIL STORE OWNERS : Each super value set includes 50 engraved natural river stones. Amazing wholesale value for all business customers and retailers! Top selling item in gift shop, party shop, department store, museum store, college university campus bookstore, supermarket, variety store and dollar store market. Great for parties, gifts, events, schools, church fundraisers, individuals, companies, organizations, governments and more.
✿ BEST QUALITY WITH UNIVERSAL FIT & MULTI PURPOSE : Stone size is Approx 2"- 3", Weights 2 ounces/piece. Really fit in pocket called pocket stones and also perfect sizing to hold in hands called palm stone or palm rocks. Smooth and feel great in your hand for relaxation or anxiety relief. An ideal gift for anyone who needs to lift the mood. Best present for teamwork, self-esteem, communication, coping skills, anger management, and self-discovery.
✿ AMAZING GIFTS & UNIQUE DESIGNS : Highly polished stunning pebble stone, with positive words hand engraving, not imprinting or etching. That is great gift to your loved ones. Ideal for many different occasions such as birthday, anniversary, Valentine's Day, Christmas, holiday gifts, stocking stuffers, wedding, Mother's Day, party favors and motivational gifts. Leave inspiring messages or art on rocks to brighten up someone's day.
✿ NATURAL STONES & LEADING BRAND : From Rock Impact, America's Leading Stone Art & Craft Brand. Every piece is natural and unique, shape and size are little different from each other. Engraved with messages such as Gratitude Faith Love Hope Believe Courage Joy Peace Imagine Remember Inspire Strength Success Friends Happiness Pray Goals Breathe Celebrate Blessings Healing Dream Balance Thank you Family and You Rock!
✿ 100% SATISFACTION GUARANTEED : You are braver than you believe, stronger than you seem, and smarter than you think. Customer satisfaction is our highest priority! We are so sure you will love your natural river stones that it is backed with a 100% money back guarantee. If you are unsatisfied in any way we will refund your money with no questions asked! So be sure double check our seller name "Rock Impact" before purchasing.

Pack of pink bleeding hearts

Bestseller No. 1

OiArt Wall Art Canvas Prints Wood Framed Paintings Artworks Pictures(20x14 inch) - Bleeding Heart Flowers Flower Pink Ornamental Plant

FRAMED: These canvas are with black frames.There is a acrylic panel in the front as a faceplate .And the picture canvas print are inset by the white cardboard .The back is fixed by black flannel and hardboard to complete the wall decor.Each panel has a hook.Ready to hang
HANDMADE: We create and package every piece of art ourself to ensure the highest quality possible for every print we sell.
DECORATION: It is a beautiful wall art decor for living room,office,home,hotel,bar etc.
THE PERFECT GIFT: Each of my art prints is packaged with care and an artistic eye, so that it can be delivered straight to a lucky recipient who will be super impressed by its crafty, handmade charm!
MORE CHOOSE: This set is just one of many we offer! Check out my shop page by clicking "OiArt" at the top left of this page, and browse my wide variety of wall art – there's something for everyone!

Couple Pillowcases

Bestseller No. 1

BOLDLOFT Say I Love You Couples Pillowcases- Girlfriend Gifts for Anniversary Valentines Day Wedding- Romantic Gifts for Her - His and Hers Gifts for Couples

♥ COUPLE PILLOWCASES - Set of 2 pillowcases. Size: 20x30 inches. Pillows NOT included. Color: White. Made of cotton/polyester mixed fabric. Fits most standard & queen size pillows
♥ ROMANTIC GIFTS FOR HER - Perfect Valentines gifts for girlfriend, wife, fiance, sister, daughter, and bride. Show your love for her with a beautiful gift she will cherish forever!
♥ VALENTINES DAY GIFTS FOR HER - Cute girlfriend gifts and wife gifts. Perfect couples gifts for Valentine's Day, anniversary, 2nd anniversary, cotton anniversary, wedding, engagement, wedding anniversary, bridal shower, wedding registry, honeymoon, thinking of you, long distance relationships, Christmas, and just because.
♥ GIFTS MADE WITH LOVE - Love gifts for girlfriend and wife. Feeling loved as soon as your loved ones unbox your gifts. High quality fabrics make our pillowcases more long lasting, less color fading and wrinkles resistant. Pillow cover is packed in a eco-friendly, gift-giving ready packaging box with signature graphics. You can also write your own love messages on the box to sweeten up your gifts for her.
♥ COUPLE GIFTS FOR HIM AND HER - Put a smile on her face! BOLDLOFT offers couples gifts for boyfriend and girlfriend, husband and wife. Our couples gift ideas include unique couples drinking glasses, his and hers coffee mugs, adorable love pillowcases for him and her, and matching couples shirts.

Secret Message Cuff Bracelet

Sale

Joycuff Difficult Roads Often Lead to Beautiful Destinations Personalized Inspirational Bracelet Sympathy Encouragement Gifts

Difficult roads often lead to beautiful destinations hidden message engraved, come with elegant gifts box, Inspirational gifts for women, Great Birthday gifts, Retirement gifts, Christmas gifts, Graduation gifts, Encouragement gifts for women
Cuff bracelet measurement, W/0.24" L/6.2" thickness 2mm, open size bent easily can fit for most wrist, girls, women, boy
Cuff bracelet is made of surgical 316L stainless steel, stronger and more durable, will never fade, rust, tarnish, corrode, stain, never turn skin green, hypoallergenic and nickel free, 100% healthy for body and environmental
Affordable Price with exquisite quality, High polished cuff bracelet, shinne surface, very smooth with rounded edges to avoid scratch your wrist, clear engraved easily reading
Joycuff will provide each customer with the highest standard of customer service and 100% satisfied shopping experience, If you are not completely satisfied with your purchase, Just contact us, We will save your problem within 24 hours.

Heart-shaped laptop stickers

Sale

Bestseller No. 1

Maryland Sticker Md State Shaped Decal Vinyl Heart Heart Apply To Water Bottle Laptop Cooler Car Truck Bumper Tumbler Baltimore Flag Crab 301

MODERN DESIGN: Developed from pain-staking research on topic, culture, and design trends and injected into the design, including colors, cut shape and messaging. The Maryland Love design is derived from the Maryland state flag. The crest George Calvert and Lord Baltimore.
STICKS TO HARD SMOOTH SURFACE: Peel, apply, and stick to a lunch box, water bottle, laptop, phone, mug, cooler, thermos, cargo rack, tumbler, skateboard, helmet, and growler.
DURABLE LONG LASTING DECAL: High quality, vinyl sticker decal, die-cut, waterproof, will last years and YES! home dishwasher-safe.
GREAT SMALL TOKEN GIFT: Unique present for those who are homesick, traveling, or visiting. Share with them a little token of your appreciation.
YOUR SATISFACTION IS IMPORTANT: We cover you against product defects, poor application, or shipping errors.

Heart-shaped padlock with keys

Sale

Bestseller No. 1

Scented shower gel

Bestseller No. 1

Bath and Body Works ROSE Shea and Vitamin E Shower Gel 10 Fluid Ounce

A modern & delicate medley of airy rose water blended with jasmine petals & creamy musk
Keep your beauty routine on trend with our new oh-so rosy fragrance!
Wash your way to softer, cleaner skin with a rich, bubbly lather bursting with fragrance.
Nourishing vitamin E combines with skin-loving shea butter in our most irresistible, beautifully fragranced formula to leave skin feeling fresh & clean!

Tic Tac Toe Tote Bag

Sale

Lunarable Tic Tac Toe Tote Bag, Man Woman Contour Line with a Heart Valentines Print, Cloth Linen Reusable Bag for Shopping Books Beach and More, 16.5" X 14", Cream

SIZE: 16.5"W x 14"H. Has fabric over the shoulder handles. Long lasting. Image printed on one side.
STYLISH DESIGN: Color of bag: Cream. Color in printed image: Yellow Charcoal Grey.
ECOFRIENDLY MATERIAL: Made from 100% linen with studry, heavy duty stitching. Holds up to 30 pounds.
MULTI-PURPOSE: Grocery bag, library tote, laundry bag, beach tote, pool, work & MORE! Fun. Versatile.
PRINTED - With state of the art digital printing technology. Proudly designed & printed in the USA.

Custom Conversation Heart candy

Bestseller No. 1

Personalized chocolate bar

Bestseller No. 1

Heart-shaped Brownies

Andaz Press Fully Personalized Collection, Hershey Bar Labels, 10-Pack, Custom Text or Logo

Write TEXT and COLOR in gift message box as you're checking out.
INCLUDES: 10 adhesive labels, designed by Andaz Press. DOES NOT INCLUDE CANDY.
SIZE: 5.31-inch x 5.25-inch. Fits Hershey's Milk Chocolate Bars Â. CHOCOLATE NOT INCLUDED. Properties: Matte finish. Single-sided, printed on high quality adhesive paper, with vibrant colors. Actual product color may vary slightly due to differences in monitor settings.
DOES NOT INCLUDE CHOCOLATE. Purchase includes adhesive labels only. Perfect to add to party favors, centerpieces, or dessert tables to add a unique touch to your wedding.
 Andaz Press. Original design by Andaz Press Â. All rights reserved. FLAT RATE SHIPPING: Fill your cart with Andaz Press items, and pay ONE LOW SHIPPING RATE. Expedited and 2-day shipping also available! All orders ship within 1-2 business days from California.

Heart-shaped Putty

Bestseller No. 1

24 Pieces 2.4 oz Heart Shaped Slime Storage Containers Transparent Small Plastic Box with Hinged Lids

Package includes 24 pieces heart shape slime storage containers plastic boxes with attached lids.
Heart shaped container storage capacity is 70 ml / 2.4 oz.
Good sealability: Each container has a corresponding fit lid that can be well sealed and you don't worry about leaking, help store your slime for maximum freshness and organization, convenient to classify your various colors slime or foam balls.
Made of recyclable PP material that is safe, non-toxic, drop resistance, anti-extrusion, stackable, washable and reusable, allow you to label and see all your slime easily.
Wide applications: Suitable for organizing Valentine's slime, slime beads, foam balls or any other kinds of homemade trinkets, crafts, jewelry. etc.

Bright red love seeds

Bestseller No. 1

Soft Bedroom slippers with hearts

Bestseller No. 1

Women's Fuzzy Fluffy Furry Fur Slippers Flip Flop Open Toe Cozy House Memory Foam Sandals Slides Soft Flat Comfy Anti-Slip Spa Indoor Outdoor Slip on (01/Pink, 9-10 M US)

♥ FUZZY & LUXURY SLIPPER SHOES - Soft furry faux fur upper plus terry cloth lining, with fashion glitter trim perfect for girls or ladies who love fancy slides and warm feeling.
♥ SUPER COMFORTABLE Sandals- These house slippers are extremely cozy & comfy! They feature an open-toe design and a fuzzy plush fabric that makes them warm, soft and relaxing.
♥ CUSHIONING & SUPPORT - These slip-on furry shoes were made for leisure time at home. High density terry cloth foam cushions your every step with ultimate supportive comfort and feels like ergonomic pillows under your feet.Meticulous sole stripe, textured rubber sole material and the progressive ladder designed, makes each step with confidence and stability.
♥ PERFECT GIFT CHOICES - Available in 5 colors, Luxury Grey, Pretty Beige,Cute Pink, Spring Red and Autumn brown, perfect for women from all ages and lifestyles. They are great gifts for girlfriend, wife, mommy, daughter and your loved ones who would like to refresh her daily wearing. Also perfect for bride, lady, travel and holiday wear.
★★ SIZE SUGGESTION - EU 36-37 | US Women 6-7, EU 38-39 | US Women 7.5-8.5, EU 40-41 | US Women 9-10. EU 36-37 | US Women's 6-7 | Feet Length 9.4', EU 38-39 | US Women's 7.5-8.5 | Feet Length 9.88', EU 40-41 | US Women's 9-10 | Feet Length 10.2'. Slipper is slightly narrow in width, if you have wide feet, we recommend buying a size up.

A "10 Things I Love you About You" poster
Colorful socks
Romantic Fortune cookies

Bestseller No. 1

Heart candles

Bestseller No. 1

YMOON 50 Pack Heart Shaped Unscented Tea Lights Candles – Smokeless Tealight Candles - Decorations for Wedding, Party, Votives, Oil Burners and Christma (Red)

50pcs(25 x 2 layers) cute heart shaped smokeless unscented tealights candles per package
Material: Eco friendly and Non-toxic Paraffin Wax with aluminum tin
Burning time: about 1.5 hours. Burn smoothly and completely
Size: 1.5inch x 1.5inch x 0.4inch
Romantic and sweet candles for wedding, anniversaries, holidays, parties, votives, dating, New Year, Christmas, Halloween, Thanksgiving, oil burners, restaurants and festival celebration

Valentine's Day Strawberry muffins

Bestseller No. 1

Valentine's Day Felt Heart Envelope

Bestseller No. 1

Evergreen Flag Envelope of Wishes Pink and Red

FASHIONABLE YEAR-ROUND FLAIR: Beauty that matches that of nature. Dream about your garden surrounded by colorful blooms, your friends enjoying your outside space, and your beautiful new flag waving in the wind. This unbelievable item will be the perfect addition to your space year-round.
UNIQUE DETAILS: Our decorative flag is all about the details. You'll enjoy a beautiful envelope full of sparkling pink and red hearts. The envelope reads "Happy Valentine's Day" in beautiful typewriter script. This flag brings color and life to your home as purple, pink, and red hues shine in the sunlight. Made of burlap materials, you can be sure this product will last season after season!
THE PERFECT FIT: This classic Valentine's Day flag is ideal for gardens, patios, porches and yards of all shapes and sizes! It measures 18 x 0.5 x 12.5 inches.
A GREAT GIFT: Looking for a great gift for mom, dad, coworkers or friends? This is the perfect present for birthdays, Christmas, anniversaries, or any celebration!
EVERGREEN FLAG: Evergreen Flag was founded over 25 years ago, and the beauty and quality of our products immediately set us apart from the competition. Our brand delivers a great balance of both classic and trendy products at an affordable price.

Valentine-themed watch

Valentines Romantic Rose Golden Pair His and Hers Wrist Watches for Couples,Fq-102 Ultrathin Brown Leather Strap,Set of 2 Pcs

1. Thank God I Met You - This pair watch launched for sweet lovers,mens and womens.Theme of love,never out of date
2. Unique Design - Dials placed side by side, there's a complete heart and a letter "love".Quality deluxe shining bling bling hand-inlaid crystals,luxury style
3. High cost performance - Stainless steel watch case,imported Japanese quartz movement,precise time display. Ultrathin real leather strap,wear comfortable. Waterproof,rain and splash water resistant,but not for submersion
4. Fashion and modern collocations,suitable for any occasions.Mutiple color matching choice
5. Well Packaged - High class gift box packaged,best choice as a gift for wedding,anniversary,birthday,Valentine's Day,Christmas and other meaningful days
Valentine's Day Care Package Ideas for College Students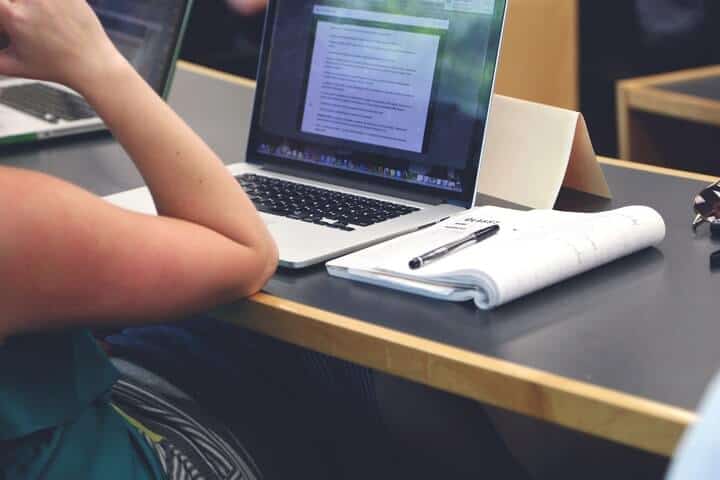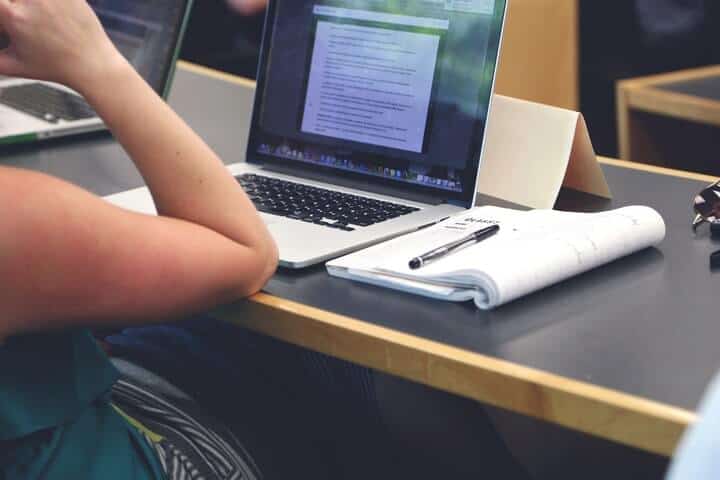 Got a "kid" in college that you'd love to remind how much you still love and care for them? Maybe a housemate or a friend you'd like to surprise on Valentine's Day? Here are some great ideas perfect for students:
Strawberry cookies

Bestseller No. 1

Colorful Desk Lamp

Sale

Bestseller No. 1

Colorful gift tags

Bestseller No. 1

Supla 200 Pcs 20 Colors Gift Tags Sign with String Party Favor Paper Tags Escort Cards Wishing Tree Tags Name Place Cards Hanging Sign Tags Price Tags Labels Treats Tags Scrapbook Cards with Hole

Quantity:Package includes 200 Pcs 20 Colors Gift Tags with Hole Blank Tags Favor Tags Hang Tags,30 Pcs 8 Colors Decorative Organza Ribbons in Red,Orange,Green,Yellow,Blue,Purple,Black and white.40 Yards Holiday Bakers Twine in red&white,blue&white.
20 Colors Gift Tags Gift Tags with Holes are Dark Red,Red,Rosy,Pink,Orange,Yellow,Lemon,light Yellow,Blue,Sky Blue,Baby Blue,Forest Green,Green,Grass Green,Light Green,Kraft Brwon,Black,White.10 Pcs per color.Organza ribbons is in 8 color: Red,Orange,Green,Yellow,Blue,Purple,Black and white, 5 pcs per color. Hanging Bakers Twine in red & white,blue & white.
Dimensions(LxW)(inch): Hanging tags Gift Tags measure appr. 2 x 4. Organza Ribbon measure appr. 8mm in width and 12" in length. Cotton Bakers Twine String measure appr. 2mm in width and 20 yard in length. Natural Jute Twine is 2 mm Wide x 11 Yards Long.The convenient size of the decprative favor tags make them ideal to hang or tie to most products and gift items.
Material:These Gift Tags Cards are die cut from thick Cardstock.Both Sides are Blank with a Prepunched Hole.Organza ribbon made of polyester fabric. Bakers Twine String made of cotton and rustic jute twine is made of natural jute.
Perfect for hanging ornament, hang paper label, scrapbooking, gift wrapping, card making, invitations and other paper crafting projects! These name place tags make a great addition to your love theme party or Valentines day decorations. Like Valentines day Tag, Gift Tags, love notes, Favor Tags, Clothing Tags, Price Tags, Bottle Tags, Gift Toppers, Escort Cards, Table Settings Tags, Plant Tag, baked goods tag, Wedding Party Place cards, Bookmark, etc.

Heart Envelopes

Bestseller No. 1

HANSGO Gift Card Envelopes, 100PCS 4 x 2.8 inch Cute Envelopes Small Gift Card Holders Mini Seed Envelopes with Heart Shaped Clasp

Package Includes: 100 pcs kraft paper envelopes in vintage style, 4" x 2.8" (folded), perfectly hold the credit card, debit card, greeting card, thanks card, seeds, etc.
Easy to Assemble and DIY: Mini envelopes are unfolded in the package. You can assemble the envelope within 4 steps according to the 3rd picture on the left side of our Amazon page, no glue or ropes needed.The surface of this envelope is blank. You can write and paint on the envelope to enhance your affections and make every piece of evelopes the one-of-a-kind.
Premium Material: Made of high-quality kraft paper, thick and sturdy, not easy to fall apart or break, can provide a solid protection for the items inside.
Heart-shaped Clasp: The unique clasp design not only can make the evenlope more elegant and attractive, but also more tight sealing.
Wide Application:Perfect as birthday card, party greeting card, photo props, etc. Suitable for wedding banquet, Thanksgiving, Valentine's Day, birthday, Christmas, baby shower, graduation ceremony, etc.

Heart-shaped Pasta

Bestseller No. 1

Morelli Pasta - Heart Shaped Pasta with Tomato and Wheat Germ Imported Pasta from Italy 8.8oz / 250g

GOURMET ITALIAN FUN SHAPED PASTA- Handmade with durum wheat semolina and wheat germ with tomato from Tuscany, our Italian dried pasta is quite dense and absorbs sauces well to give a more succulent and full-bodied flavor to your cooking.
UNIQUE FLAVOR - Morelli colorful heart pasta is unusual as it includes the germ of the wheat in the pasta in order to create a beautifully flavored heirloom wheat pasta with a rich, nutty bite.
EAT HEALTHY - Durum wheat is high in protein, making this artisanal pasta a great way to get more protein into your day. It also contains vegetables for color - our red pasta has red beet.
HEART SHAPED PASTA - Use our red pasta in classic Italian dishes with a touch of olive oil, or in more complex meals with seafood, meats, and vegetables.
MADE IN ITALY - Authentic Italian pasta produced in the ancient Morelli Pasta Factory since 1860.

Engraved Postcard

Bestseller No. 1

Photo Collage Cereal Bowl

Bestseller No. 1

MELANNCO Customizable Letter Board with 8-Opening Photo Collage, 19-Inch-by-17-Inch, Black

This beautiful letter board collage will display your favorite saying which showing off your favorite photos
The individual frames hold four 4x6-inch photos, two 6x4-inch photos and two 4x4-inch photos
Our changeable letter board comes with 144 black letters including for endless customization of your message board.
Lightweight, you can hang your message board wherever you want using the attached wall hangers; perfect for your bedroom, dorm door, office, kitchen or living room
Makes a thoughtful gift for any occasions, birthday, retirement, housewarming, graduation, congratulations, father's day, boss's day, thanksgiving, Christmas, new year, valentines etc

Valentine's Day Live Bingo

Bestseller No. 1

SIORO 2X Plus Size Women's Robe Kimono Cotton Lightweight Bathrobe Knit Shower Towel Bath Robe Fall Warm Soft Sleepwear V-Neck Ladies Nightwear,Eggplant XX-Large

❤【Soft & Lightweight】:This cotton robe is skin-friendly, comfy and breathable. Great for morning and night routine, or lounging around the house. Keep you cozy and convenient at home. A must-have for year round use.
❤【Classic Design】: The short kimono robe features V-Neck, 3/4 sleeves; Inner tie & removable belt at waist for firmly security; Side pockets ideal for holding your hands or phone.
❤【Size Guide】: Our lightweight robe please refer to SIORO size chart in image gallery or product description. XS for US 0-2, S for US 4-6, M for US 8-10, L for US 12-14, XL for US 16-18, XXL for US 20-22, 3XL for US 24-26.
❤【Wash Instructions】: No fade, No lint, Easy wash. Wash before first use. Hand wash or machine wash cold (gentle cycle, dark colors separately); Tumble dry low or line dry, no bleach.
❤【Ideal Gifts】: A practical gift, great for pregnant women, mom, wife, daughter, or girlfriend as the Christmas gift, Thanksgiving gift, Birthday gift, New Years gift, Valentine's Day and anniversary gift.

Follow Your Heart Pocket compass

Bestseller No. 1

lauhonmin Compass Key Chain Go Confidently in The Direction of Your Dreams Live The Life You Have Imagined (Compass)

Free Jewelry Bag - give it to all of your family and friends!
Graduation Gift for Teacher and Student,adults teenagers and children
It would make a great gift for any Women Men Boy Girls ,with this Inspirational message:Go confidently in the direction of your dreams!Live the life you have imagined!
Pendant Diameter :3cm (1.18 inches) - Bright, shiny, long-lasting color
Stainless Steel :Meet rigid safety and non-toxic materials standard ,no distortion, no damp, no rust

The LoveBook Activity Book

Sale

Bestseller No. 1

The Big Activity Book For Couples

The Big Activity Book for Couples
LoveBook (Author)
English (Publication Language)
124 Pages - 07/21/2015 (Publication Date) - Love Book LLC (Publisher)

Valentine's Day Recipes Book

Glitter Heart magnets

Bestseller No. 1

Magnet I Love Gay Porn Magnetic Bumper Sticker Prank

3 1/2" x 7 1/2" Magnetic Bumper Sticker
Professionally Screen Printed 100% Weather Proof
100% Satisfaction Guaranteed
Order $5 or More From StickerPirate and Receive Free Shipping!!!!
$.60 Flat rate shipping on all orders under $5

Heart-shaped Heat Changing Mug

Bestseller No. 1

Phone cards to call home
Monogrammed colorful spoons

Bestseller No. 1

Berglander Flatware Set 20 Piece, Stainless Steel With Titanium Colorful Plated, Multicolor Flatware Set, Silverware, Rainbow Color Cutlery Set Service For 4

20-piece set includes: 4 each of dinner fork, Salad Fork dinner knife, table spoon and 6.5¡° tea spoon. Service for 4
Durable 18/0 Stainless Steel, will not bend; Strong Anti Rust, Designed to provide good grip for adults and children.
High Quality Titianium Gold Coating, It enhanced surface hardness, avoid the scrath on the flatware when using.
Timeless elegant design makes this silverware appropriate for formal events or everyday meals
Well-balanced to fit securely in your hand.

Love Hacks for Couples Game

Love Hacks for Couples Game -Fun Wedding Gift Or Anniversary Gift For Couples -Long Term Action Plan To Boost Your Marriage & Relationship Promotes Connection | Couples Gift | Wedding Gift for Couples

💗 PERFECT WEDDING OR ANNIVERSARY GIFT FOR COUPLES! With weekly love hacks to help boost your relationship in every way, it is definitely the gift that keeps on giving!
💗 A RELATIONSHIP CARD GAME FOR COUPLES that helps maintain a strong, healthy relationship. No more feeling uninspired, unappreciated, disconnected, or stuck in a rut! Weekly exercises are geared towards shifting couples away from old, stale patterns and into productive, thoughtful behaviors that foster an improved connection and an increased enjoyment of one another.A PERFECT GIFT for Valentine's Day Gift, Anniversary Gift, Wedding Gift, or Birthday Gift for your Spouse
💗 A BETTER CONNECTION awaits you! Love Hacks is chock full of simple action steps that pack a ton of enjoyment, love, and fun into your relationship. It is hands down, the easiest way to maintain or get your relationship back on track.
💗 PERFECT COUPLES GIFT Wedding Gift , Anniversary Gift , Valentines Gift or Birthday Gift for your loved ones! Love Hacks for Couple's is truly the perfect gift that will give the whole year round. With weekly action steps that continue to bring smiles and capture the best parts of a relationship, it is truly the gift that keeps on giving!
💗 COUPLE'S KINDLE CARDS is now Love Hacks For Couples! Same great action plan with a new name, funner graphics, and no more guidebook! We have incorporated all the customer feedback to make Love Hacks the ultimate relationship enhancer!

Valentine's Day mug

Colorful Pop Sockets

Bestseller No. 1

Colorful Aesthetic Geometric Triangle Shapes PopSockets PopGrip: Swappable Grip for Phones & Tablets

Colorful and cute abstract geometry geometric triangle shapes in fun bold aesthetic color palette.
Awesome and unique trendy gift for quilters, crafters, and design lovers.
PopGrip with swappable top; switch out your PopTop for another design or remove it completely for wireless charging capabilities. (Not compatible with Apple MagSafe wireless charger or MagSafe wallet.)
Expandable stand to watch videos, take group photos, FaceTime, and Skype handsfree.
Advanced adhesive allows you to remove and reposition on most devices and cases.

Love Notes Memory Jar

Top Shelf Love Notes Memory Jar ; Unique and Thoughtful Gift Ideas for Husband and Wife ; Romantic Gifts ; Memorable Keepsakes ; Kit Comes with 180 Tickets and Decorative Lid

THOUGHTFUL TOUCH Give the gift that shows your loved ones just how much you love and care about them with a Top Shelf Love Notes Memory Jar
UNIQUE KEEPSAKE By giving a Love Notes Memory Jar, you are giving your spouse, girlfriend, or boyfriend a gift they can enjoy for many years to come
GREAT GIFT FOR ANY OCCASION Whether it's for a birthday, Christmas, Valentine's Day, or any occasion, a Love Notes Memory Jar is the perfect gift
COMPLETE KIT Top Shelf Love Notes Memory Jar kit comes with 180 blank tickets, pen, rewritable twine hung plaque, and decorative lid
CAREFULLY PACKAGED Our Love Notes Memory Jar comes safely packaged in our protective gift box

Heart-shaped sleep mask

Shinywear Cute Rabbit Sleeping Eye Mask Plush Blindfold Travel Sleep Masks Super Soft Funny Eye Cover for Kids Girls and Adult (Bling Love Heart Face Alpaca)

Sweet smile llama eyemask made of soft fleece surface(Cream yellow long hairy,bling-bling pink sequins ears and face,smile eyes,elastic head band ) Silk inside is comfortable in all season to touch skin,indoor outdoor use.
Fashion and necessary when traveling,portable to carry when take a subway/bus/plane,do yoga, camping,afternoon naps,take a flight,meditation and shift work have a rest
Make it fun even while you're not using it for sleep,use for performance/show to match costume,novelty cartoon animal is kids favorites
One size fit most ADULT/ KIDS,stretchy back head band for perfect fitting, easy to put on& will not fall off while sleeping,
Creative gift for women girls child favorites. great as a Christmas Xmas surprised Halloween Thanksgiving Valentines Day Easter practical Birthday gifts

Valentine's Day Themed Magazines

Bestseller No. 1

Gourmet coffee

A movie ticket to a romantic movie
Recipe For Love Framed Print

Bestseller No. 1

Shopping Gift certificates
Heart-shaped keychain

3 Pack Cute Novelty Heart Keychains Faux Fur Ball Pom Pom Key Chain Ring for Women Girls Bag Pendant (Red Purple Pink Heart)

3 Pack - Makes it easy to track your belongings. These cute furry pom pom fur accessories are very good bag charm, keychains or pendent toys.
Great as a keyring. They are very bright-colored and larger than your keys, which makes it much easier to find amidst your belongings.
Has both a lobster clasp and a keyring. This makes it very easy to hang on anything you want it to decorate. It is a beautiful gift for moms, friends, kids or for yourself.
The heart is 3.25 Inches not including chain. The chain length is 2.5 Inches. Great party favor item. Kids will be very happy with this giveaway item in their goody bag. Perfect for girls and teens.

Heart-shaped stress ball

Bestseller No. 1

Video Tape of recent events at home
Open When Letters

Sale

Bestseller No. 1

American Greetings Single Panel Blank Cards with Envelopes, Neon Rainbow Colors (100-Count)

100 single panel cards and 100 colorful envelopes. Flat note cards measure 4 in. x 5.25 in. and do not fold open
Note cards are solid color on both sides and are blank for your personal message
Note cards and envelopes come in neon shades of purple, pink, red, orange, yellow, lime, green and blue. Mix and match cards and envelopes to create a vibrant experience for the recipient!
These blank note cards are ideal for journaling, scrapbooking, and crafting. Create bright and colorful origami, pin wheels, and more
Perfect for writing notes to family members and friends, a fun at-home activity for adults and kids of all ages

Travel map with your initials
Peanut Butter Cup Hearts

Sale

Bestseller No. 1

Pop tarts

Bestseller No. 1

Pop-Tarts, Breakfast Toaster Pastries, Variety Pack, Proudly Baked in the USA, 54.1oz Box (32 Count)

Soft toaster pastries with the flavors of brown sugar cinnamon or frosted strawberry; Both varieties topped with delicious frosting; Sweet, fully baked, and ready to eat
Start your day with crumbly pastry crust and yummy filling; A delicious, family-favorite morning treat; Great for the whole family
A fun part of any balanced breakfast at home or on-the-go; Good source of 3 B vitamins; Proudly baked in the USA; Contains wheat and soy ingredients
A travel-ready food; Makes a tasty snack at work, afternoon pick me up at school, or late night treat; Stow in lunch boxes, totes, and backpacks
Includes 1, 54.1-oz box containing 32 toaster pastries–16 pastries of each flavor, 8 packages per flavor total; 2 pastries per package; Packaged for freshness and great taste

Colorful pillowcase

Bestseller No. 1

Colorful paper clips

Sale

Bestseller No. 1

KAZOKU 1 Inch Assorted Color Mini Paper Clip Holder,Color Coated Paper Clips for Files, Papers, Office Supply(200 Pack)

【COLOR 】Our paper clips have a variety of colors. Pink, red, blue, green, yellow and white.
【PACKAGE INCLUDES】Package include 200 pieces 1 inch (28mm) paper clips.
【RUST-PROOF AND DURABLE】Paper clips are vinyl coated, resist corrosion, smooth surfaces prevents snags and marks or rust on papers for the metal clip.
【MORE USES】Assorted colors make color-coding documents easy, best for document folders classification,it is good for Files, Papers, Office Supply.
【KAZOKU BRAND】: Our company is devoted to making sustainable and good-quality goods, keeping improving by continuously listen to customers' requirements. You are welcomed to contact us if you have any problems.

Colorful apron with hearts

Bestseller No. 1

Eddany I love El Salvador colorful hearts Apron

The El Salvador Apron by Eddany.
Black Apron 100% cotton drill.
Great for gifts, holidays, anniversaries and other special occasions.
Wash Cold, Dry Low.
The design is printed with new age printing technology.

Emoji stress balls

Sale

Bestseller No. 1

LovesTown Emoji Stress Balls,24 Pcs Emoji Face Squeeze Balls for Hand Wrist Finger Exercise Stress Relief Therapy Squeeze

❤For Hand Finger Wrist Exercise Excellent for Stress Relief Great Finger Therapy
❤Light and Easy to carry, you may place it anywhere accessible. For example 1 in living room, 1 in bedroom, 1 in office table, or even in your handbag or car .... anywhere you want it to be!
❤Helps to relief your stiffness and relax your entire hand just like a finger THERAPY Reliefs your muscle and joint all together.
❤Squeezable spongy fun! These squeeze balls feature smiley faces.
❤Classroom giveaways, beach party toys, picnic party, end of year favors, child safe toys, birthday

Photo coasters

Bestseller No. 1

Set of 4 Glass Photo Frame Coasters W/Wood Storage Rack

CUSTOMIZE YOUR COASTERS! – Easily protect and display your favorite memories, in a memorable way!
MAKES THE PERFECT GIFT! - Order a set, insert the perfect pictures and give as a heartfelt present to create a memorable occasion!
INCLUDES DISPLAY BOX! - Place coasters in the black wooden storage tray that is included in the set!
MAKE A MEMORY! - Display your favorite photos in a whole new way, and brighten your home! Also makes great wedding coasters!
GIFT WITH CONFIDENCE! - It's the adaptable house warming gift that goes in any home!

Personalized Notepad
I Miss You card

Bestseller No. 1

Knock Knock Why I Miss You Fill in the Love Book Fill-in-the-Blank Gift Journal, 4.5 x 3.25-inches

Simply fill in the blanks of this diminutive volume and voilà: it becomes a personalized gift someone you miss will read again and again. Make it as longing, lovey-dovey, or lol-y as you please!
Hardcover with removable clear plastic jacket; 4.5 × 3.25 inches; 112 pages
Because everyone likes to hear "what I like about you is "
Need long-distance relationship gifts for far-flung friends, international lovers, or faraway fam? you're welcome
Knock Knock is an independent maker of clever gifts, books, and whatever else they can think up; their mission is to bring humor, creativity, and smarts to everyday life

Jar of sand from home

Sale

Fancy pens

Bestseller No. 1

Cute Color Pens for Women Toshine Colorful Gel Ink Pens Multi Colored Pens for Bullet Journal Writing Roller Ball Fine Point Pens for Kids Girls Children Students Teens Gifts 10 Pcs (0.5 mm)

Beautiful Design Gel Pens: The multi-color gel pen set with different pattern, every single pen has its own beauty. Cute pens with bright color, fine tip, writes super smooth, the pens will make you love writing.
High Quality Fine Point Pens: Smooth to write, colors are very vibrant, perfect for Bullet Journal Writing, Note Taking, Calendar Agenda Coloring. Colorful Fine tip marker pen set make you enjoy writing, drawing, coloring, drawing lines, sketch, marker, signing, manga, animation, graphic, design, illustration, included artists fine-ink drawings and coloring small intricate patterns, weekly monthly planner daily agenda sticky notes. Easy and comfortable to write.
Cute Pens Gift: Great gift for birthday, Children's Day, back to school gift. For kids, students, family, friends, co-workers, Birthday, Christmas. Perfect as Journal Pens, Planner Pens, Journaling Pens, Teacher Pens, Office Supplies, Planner Accessories. Great for school, home, office, work, business, club, and organization activities.
Package Includes: Set of 10 Pcs, 0.5 mm fine point roller ball pens. Packaged in transparent case. Ink color :10 different colors as the picture shows.(Red, Black, Blue, Green, Purple, Pink, Dark Blue, Orange, Light Blue, Light Green.)
We have great confidence on our products, if there is any problem with the product, please contact us directly via your order, we are happy to give you a satisfied solution.

Scented glue sticks
Heart-shaped bath sponge

Bestseller No. 1

6 Pieces Exfoliating Loofah Pad Bath Shower Sponge Body Scrubber Natural Luffa Sponge Pad Terry Cloth Scrubber Body Mitt for Men and Women(Heart Shaped)

Leaves your skin invigorated: this set of 6 exfoliating loofah sponge pads are made of natural loofah and terry cloth, which will more receptive to lotions and moisturizers, each loofah sponge pad measures approx. 4.72 x 4.52 inch, proper handheld size that is easy to grip, and convenient for you to start your daily skin care routine
Double-sided loofah sponge: featuring natural loofah with coarse texture on one side, and terry cloth with softer texture on the other side, our heart shaped loofah pads are practical for exfoliating, smoothing and polishing skin; Simply slide your hand through the elastic strap for an easy way to buff and polish your skin
Good cleaning performance: this natural loofah body glove with cloth cotton fabric, will slough away dead skin, remove body oils, dirt and debris, leaving you thoroughly cleansed and conditioned head to toe after use of this exfoliating sponge; They are a little scratchy at first, but they get softer the more you use them
Multiple function: the heart shaped loofah sponges will be compressed flat to make it easy for shipping; Just put them in warm water for 5 minutes becoming soft and they will return to their regular shape, which will help you create more soft lather with less shower gel than normal, to achieve a relaxing effect and promote more hydration and blood flow, leaving your body smoother
Easy to care and storage: each body scrubber loofah pad comes complete with a hanging rope, so you can conveniently hang the bath loofah after each use; Wash the soap off after use, shake off water, and hang them outside the shower to dry

iTunes Gift Card
Heart shaped pocket umbrella

Heart Shaped Pocket Egg Travel Umbrella Golf Umbrella Umbrellas Automatic Open Sun Protection Windproof PG Fabric For Men Women Personalized

Automatic Tri-fold Umbrella:Height: 24'', Diameter: 37.8''.High Quality PG Fabric.Auto On/off: Press The Button With One Hand.
This 3-fold Umbrella Will Automatically Open/close In One Second. When Entering A Car, Building Or Tent, You Don't Have To Worry About Closing The Umbrella.
Travel Umbrella The Rib Structure Is Made Of 8 Structural Steel And Carbon Fiber Composite Structure, Which Is Flexible And Stable, And Is Stable Against Wind.
The Folding Automatic Umbrella Is Only 11 Inches Long And Can Be Placed In A Briefcase, Backpack, Suitcase, Etc. Umbrella For Outdoor Activities, Such As Travel, Shopping, Etc.
The Stretcher And Shaft Are Made Of Extra-thick Hardened Metal That Reinforces The Canopy And Keeps It Tight To Ensure It Does Not Flip In Strong Winds.umbrellas.

Heart-shaped mug

KOVOT Heart Mug Set - Includes (2) Heart Shaped Handle 24 oz Mugs

Set of (2) 24 Ounce Ceramic Mugs With Heart Shaped Handles
One Mug is Red with a White Heart Pattern, the Other is White with a Red Heart Pattern
Smooth Molded High Quality Ceramic
Makes a Great Gift for Any Loved One to Use in the Home or Office
Hand Wash Recommended

Heart-shaped journals
USB mixtape of favorite songs
Heart folded book
Heart stamps

Sale

Bestseller No. 1

Gel stickers

Sale

Valentines Day Hearts Love Gel Sticker Window Clings Decoration Bundle

6 sheets of decor include Valentines Day, Hearts, Unicorn, Sloth, Be Mine and Love designs.
Perfect for decorating your home, school, storefront or office.
This Bundle contains 6 unique packages of window decals - one of each design pictured in the photos.
Easy to use party accessory or to create a festive atmosphere.
Gel Stickers are designed for window use and are removable and reusable. Not for use on wood, painted, stained or other porous surfaces. For decorative use only.

Portable Valentine's Day bottles

Valentine Themed scrabble
Warm red sweatshirt

esstive Women's Ultra Soft Fleece Lightweight Casual Taping on Sleeves Solid Crew Neck Sweatshirt, Red, X-Large

Fabrics - 60% Cotton, 40% Polyester
Features - Long-sleeve, Solid Taping on Sleeve, and Ultra Soft Fleece.
Styles - Lightweight basic fleece crew neck sweatshirt featuring elastic cuffs and solid taping on sleeves. The simple silhouette is casual chic and never out of date. Easily pair it with shorts, jeans, leggings, skirts for a casual everyday look. Slip into it within seconds with little effort to stay comfortable, and look great.
Fits - Regular (Please see the size chart for an accurate measurement.)
Easy Care - Machine Wash

Colorful pocket Tripod

Bestseller No. 1

Selfie Stick Tripod, UBeesize 51" Extendable Tripod Stand with Bluetooth Remote for iPhone & Android Phone, Heavy Duty Aluminum, Lightweight

【Selfie Stick tripod combo】- not only want to take the selfie, but also Wanna take pictures/videos with excellent stability while liberating your hands? UBeesize has you covered with our all-in-one professional combo to take your filming to next level. Perfect for selfies, group photos, adventure travel, vlogging, YouTube videos, podcasts, Facebook Live, FaceTime, Instagram, live streaming.
【Extra long for more possibility】- extendable from 17.5 inches to 51.0 inches (longer than average), combined with 180° neck rotation & 360° head rotation to find your best & beautiful shooting angle, you can now cram in more people or background to take the most satisfying selfies and capture awesome selfies or other photos from Formerly impossible angles!
【Wireless remote shutter】- the pocket-sized Bluetooth remote allows you to take selfies or group photos easily from a distance up to 30 feet. Compatible with most Apple/Android smart phones like iPhone 8/7/6 Series, Samsung Galaxy Series, etc. No app download necessary.
【Widely compatible】- universal phone Holder fits most smartphones with or without a case, compatible with iPhone X/8 Plus/8/7 Plus/7/6S Plus/6S, Galaxy S9/S9 Plus/Note 8/S8/S8 Plus/S7 Edge/J7, Google Pixel, Samsung, Huawei. With universal 1/4 inch screw, it fits for digital camera, DSLR, SLR, action camera, GoPro, webcam, camcorder.
【What you get】- 1X tripod Selfie stick; 1X universal phone Holder; 1X GoPro adapter; 1X Bluetooth remote shutter; UBeesize 1 year hassle free warranty Warranty and 24-hour friendly customer service.

Portable heart door hangers

Bestseller No. 1

Heart-shaped place cards

Silver heart-shaped bookmark

100 Pieces 3 cm Love Heart Shaped Small Paper Clips Bookmark Clips for Office School Home (Silver)

Delicate design: the paper clips are in cute love heart pattern and shiny color, cute and exquisite, make your school or office life interesting and add more fun when you work
Easy to store: comes with a storage box, you can take and store them easily, convenient to use
Application: these cute paper clips can be clipped on books, notebooks, scrapbooks and other things you need to mark; Great for office, school or home using
Quality material: the decorative paper clips are made of quality metal material, durable and not easy to break, ensure long time of usage
Package includes: you will receive 100 pieces of love heart shaped paper clips in a storage box, sufficient and brighten up your daily office life

Mini Valentine's Day Countdown Calendar

Glowing Heart stickers

Sale

Bestseller No. 1

Valentine Themed Wax Seal

VOOSEYHOME Heart Wax Seal Stamp with Vintage Brass Metal Handle, Decorating on Invitations Mails Envelope Sealers Letters Posters Gift Packings for Birthday Themed Parties Weddings Signatures

Seal Pattern: the heart
1" round brass seal stamp head, makes beautifully detailed wax imprints
3 1/2" removable vintage brass metal handle - easy to change and install
It has many uses in daily life. It can be applied on any cards, invitations, envelopes, packing, parcels, scrap book, glass, plastic, wood and more; Ideal for decorating gift packing, envelopes, parcels, invitations, wine packaging and anything else you like!
PRODUCT INCLUDES: one wax seal stamp, wax sticks are not included.

Colorful Travel mug

Bestseller No. 1

Simple Modern Kona Insulated Travel Mug Tumbler with Flip Lid Stainless Steel Coffee Cup Thermos, 16oz, Blush

The Kona is a stainless steel tumbler that's ideal for hot drinks like coffee and tea, with a wide opening that makes refills easy.
The BPA-free twist-on lid has a lockable, push-button cover that snaps closed to prevent leaks and spills and locks the lid back when open for easy drinking; Patent Pending
Sleek and slim design allows it be conveniently carried by hand, and it can fit in bag pockets and car cup holders
Features double-walled insulation and a copper-coated interior that keeps drinks at their optimal temperature for hours and prevents the outside from producing condensation
Why Simple Modern: Our Generosity & Excellence core principles lead us to sell quality products, partner with others, and donate over 10% of profits

Heart Brooch

Bestseller No. 1

Joyci 2Piece Round Brooch Fully-Jewelled Cardigan Shawl Pins Fashion Sweater Scarves Lapel Pin European Type Breastpin (C Heart)

Elegant flower design euramerican style, kind of adornment and amazing rhinestone.
The Safety Pins is perfect for hijab,shawl,scarve,blanket, skirt, kilt and so on.
Occasion: Casual, Party, Prom, Class, Office, Bridal, Office.
Thread ribbon through this radiant embellishment and tie to favor bags, favor boxes, centerpiece vases and centerpiece items.
Attention: Ensure you buy from BRANDED QUALITY GUARANTEED "Joyci" CORPORATION.

Flowery hair bows

Sale

Bestseller No. 1

Baby Girls Hair Clips with Flowers Bows,Barrettes,Hair Accessories for Infant Toddler Girl Kids Teens by FANCY CLOUDS Pack of 10

Set of 10 handmade Tiny Clips;flower size:2.5";Made from high quality skin friendly fabric;Attached to fully lined single prong Barrettes
the colors contain yellow green pink red purple navy white grey orange, each floral is securely attached to a non slip fully lined alligator clip, which will hold your girl's hair gently.
10 different beautiful and cute flowers can fit many outfits, we also sewed pearls rhinestones, you girl will be cuter with our hair pins!
Great gift choice! We use fancy floral pattern gift box to pack our Barrettes,which can prevent all squeezing when transporting,you will receive our bows with best conditions!
Our girl clips can fit toddlers and school age girls, even can fit baby or infant with fine hair, great choice for baby shower photo props and brithday gifts.
And there you have it – 200+ Valentine's Day Care Package Ideas to share the love with all of the most important people in your life. What's your favorite Valentine's Day Care Package item to receive? We'd love to hear it through the comments section!