A great time of the year to express the most sincere emotions to the special people in your life is Valentine's Day. It's the perfect day to send out romantic and sentimental items, and putting together a care package is often the first thought that comes to mind.
Sometimes, it's hard to think of the perfect gift items to give, but when you consider important factors like preferences, interests, needs, and wants, it gets easier to select specific items that the receiver would appreciate.
Here, I'd be helping with 200+ Valentine's Day Care Package items to consider including in your next Care box this Valentine season.
How to Make a Care Package for Valentine's Day
Start by deciding on your budget. This would include purchases made for every item selected for your care box/care bag, packaging your items, and having them shipped if they're being sent overseas.
Care Packages on Valentine's Day should be more about expressing feelings and so selecting only the most important items is all that is necessary to make it a memorable day.
If you're sending your care package to a Valentine that's far away from you, a post office or a shipping company could be used to get it across.
Important information such as shipping details, shipping regulations, and the shipping date would be communicated to you, and you would be expected to submit a valid and accurate shipping address as well as your address.
A list of all the items in your care box would also be requested of you, and a customs form would be filled.
If you're lucky to have that special person close by, you could either choose to deliver it to them yourself or have a delivery service take it to them for you.
Remember that your care package could be a tote bag or a regular box. This is dependent on what items you plan on sending and how your package would be delivered.
When sending fragile items such as glass bottles, jars, frames, and any other breakable item, remember to wrap them in newspapers and place them properly in your care box.
Keep away your edibles from items with strong scents that could give these treats an unpleasant smell.
If you'd like, you can also choose to decorate your Care Package Box (which can be bought online or at post offices) with beautiful ribbons, colorful tissues, and markers.
Valentine's Day Care Package Ideas for Boyfriend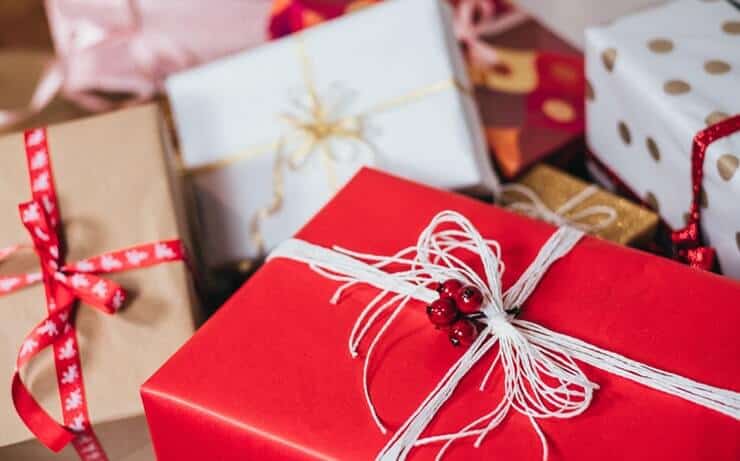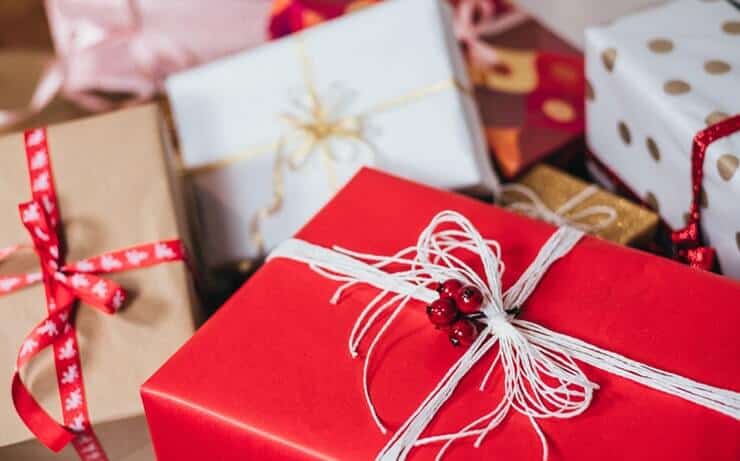 Thinking of the perfect items to include in a care package for your favorite man? If you're short of ideas or need gift ideas that are creative and really sweet, here are some of the most popular items for your boyfriend on Valentine's Day:
Caramel filled cupcakes

Sale

Bestseller No. 1

Fitted briefs

Sale

Crossword puzzles with secret message

Bestseller No. 1

World's Best Boyfriend certificate

Sale

Bestseller No. 1

Heart In Hand figurine

Bestseller No. 1

Collar stays with secret message

Bestseller No. 1

They Live

Amazon Prime Video (Video on Demand)
Keith David, Meg Foster, Roddy Piper (Actors)
John Carpenter (Director) - Andre Blay (Producer)
English (Playback Language)
English (Subtitle)

Red "Adorkable" Tshirt
I Love you coffee mug

Bestseller No. 1

Funny Mugs I Love You More The End I Win Coffee Mug Ceramic Cup Anniversary Valentine's Day Christmas Gift for Girlfriend Daughter Wife Husband

12 ounces novelty and funny mugs for coffee, tea or hot chocolate,great for daily use in all occasions and as a gift to your friends or family.
Enjoy your favorite hot beverage at home or work with this funny coffee mug.can be put into a microwave oven to heat milk, drink coffee in the office
"I Love You More The End I Win"seems to be a contest of emotions between two people,but in fact, two people love each other very much. The interesting way of expressing emotions adds some humor to the sweet life .
this is a best gift for Christmas, birthday, anniversary or a special day, this mug is an interesting sweet gift for husband, wife, daughter, son, BF or GF, mother ,father ,grandmother , family and friends all people that you love .
The hard carton ensures that you receive a complete cup,is a special present for Christmas, birthday, anniversary,Thanksgiving,mothers day ,fathers day

Wallet Photo

Custom Engraved Wallet,Personalized Photo RFID Wallets for Men,Husband,Dad,Son,Personalized Gifts

➤CUSTOMIZED WALLET -Personalized with First Name and Last Name Initial,your photo or some inspiration words. These Custom Wallets are the Perfect Father's Day, Birthday, Wedding Gift for husband, dad, boyfriend etc! Unique personalized gifts, and can be Treasured Daily!
➤RFID BLOCKING MEN'S WALLET- Our wallets are equipped with an advanced RFID SECURE card, a unique metal composite, engineered specifically to block signals and protect the valuable information stored on RFID chips from unauthorized scans. 3.99 for extra RFID card!
➤FREE PERSONALIZATION - ATTENTION: Only the people in the picture will be engraved, NOT included the backgroundAdvanced laser engrave skill was applied to this leather wallet.7 styles + 4 colours(black blue light brown dark brown wallets. That means this is a one-of-a-kind gift, made just for you!
➤PACKED WITH FEATURES -Our personalized PU leather wallets are packed with everything he needs to carry all the essentials. It includes a clear ID sleeve, 6 credit card slots, a zipped coin pouch, two pockets for bills, and a zipped bill sleeve. All in a compact design.
➤HOW TO PERSONALIZE-Choose the colour and style➜Click customize now➜Choose the design➜Enter your text➜Finish it! Get one personalized gift for your husband, dad, boyfriend!❤

Cute red bow tie

Bestseller No. 1

Heart pocket square

Bestseller No. 1

2 Pieces Sandwich Cutter and Sealer Square Heart Shaped Sandwich Mold Maker Cut and Seal Sandwich Maker DIY Pocket Sandwiches for Lunchbox

Warm note: keep the bread fresh and moist before use, if the bread becomes dry after a long time, please reheat it, which will make the bread stick better, and make sandwich cutting edge banding tools work better
Make lunch time funny: this sandwich cutter turn a boring lunch into a pleasing adorable heart shapes, suitable for kids or office worker, very convenient to use, people will love the pocket sandwich in their lunch boxes so much that they'll want to show them off to their friends
Safe and durable: sandwich cutter set is make of PP material, which is safe and no BPA to ensure you and your children's health, durable and reliable to use, not easy to bend or break, no odd smell, lightweight and portable to use, can serve you long time
Easy to carry: compact in size, portable to carry, good for road trips, vacation, picnic, packed lunches as well as gifts, you can use it in the kitchen or pack it with your picnic, fill these cute and yummy pockets with egg salad, vegetables, tuna salad or whatever else you love
Applicable occasions: multi-purpose cut and seal sandwich maker will work on all bread types so long as there is a minimum of 4 inches of bread on each side (excluding crust), include white, whole wheat, or multi-grain, easily seal and de-crust your sandwiches in mere seconds

Burberry Brit Perfume for Him

Bestseller No. 1

BURBERRY Brit for Her Eau De Parfum, 1.6 Fl Oz

This product is made of high quality material
It is recommended for romantic wear
This Product Is Manufactured In France
Packaging for this product may vary from that shown in the image above
This item is not for sale in Catalina Island

Heart shaped hanging slate

Bestseller No. 1

Anoreya Heart Shaped Decorative Chalkboard Sign, Slate Sign with Hanging String for Wedding Bar Cafe Restaurant Decor 7.9x5.1inch Rainbow Love is Love

Premium Quality: Made of high quality slate, our chalkboard signs are durable, simple and easy to use. One side has a unique pattern, the other side can be used as a blackboard for writing.
Perfect Size: Our decorate blackboard measures 7.9x5.1 inch. Perfect size for placing on counters and entry tables or hanging on the wall.
Durable and Easy To Use: Our decorate boards include an attached hanging string, so there is no need to worry about additional assembly.
Multi Decorating Ideas: These decorative chalkboards come with double-sided and hanging strings, which provides a free DIY space to display your creativity and make great memories for wedding, birthday party, family gathering and more.
Perfect Gift: An excellent gift for a friend who buys a new house or opens a bar. They will like it very much.

Engraved Stainless Steel Flask

Bestseller No. 1

Hidden Message Tie Bar

Portable Shaving set

Bestseller No. 1

Superman T-shirt

Bestseller No. 1

Cashmere scarf with your perfume on it

Bestseller No. 1

Hickey Freeman Mens Cashmere Solid Woven Scarf

SOFT MATERIAL: Made of 100% Italian Cashmere
GENEROUS SIZE: Measures approximately 72" long by 12" wide; Easy to tie and knot in a variety of styles
EXTRAORDINARY DESIGN: Soft waterfall finish; Hand twisted fringe; Choose from a variety of colors and patterns to suit your everyday needs and special occasions
PERFECT GIFT: A stylish choice for Christmas, Father's Day or birthdays
RECOMMENDED CARE: Dry clean only

Letter Book for Couples

Sale

Electronic gaming console

PlayStation 4 Pro 1TB Console

Heighten your experiences. Enrich your adventures. Let the super charged PS4 Pro lead the way
4K TV Gaming : PS4 Pro outputs gameplay to your 4K TV
More HD Power: Turn on Boost Mode to give PS4 games access to the increased power of PS4 Pro
HDR Technology : With an HDR TV, compatible PS4 games display an unbelievably vibrant and life like range of colors

Chocolate Covered Cherries

Sale

Bestseller No. 1

Cella's Milk Chocolate Covered Cherries, 72-Count Box

Cella's chocolate-covered cherries - upscale, liquid-filled treats available in decadent milk chocolate
72-count box of premium chocolate-covered cherries
Cella's plump cherry offers a classic "snap" when biting into it
100% liquid center offers a unique chocolate cherry eating experience
Cella's Chocolate Covered Cherries are Kosher, Peanut Free and Gluten Free.

Bright red sports cap

Sale

Bestseller No. 1

Bottle of champagne

Bestseller No. 1

Customized cufflinks

Bestseller No. 1

AMITER Mens Classic Cufflinks/Tie Clip/Cufflinks and Tie Clip Set for Men Silver Initials A-Z Formal Business Wedding Tuxedo Shirts

Personalized Design: It is a wonderful customized tie clip set. Engraved with name initials H makes you look stunning.
Great quality: Great quality achieved due to polishing with brass and electroplating. it has a glossy and super smooth finish.
Board Match: This set matches with most of shirts and ties due to its elegant steel look.
Suitable for all occasions: This beautiful tie clip is suitable for Party, Birthday, Daily use, Business Meeting. Ideal gift for brother, husband, boyfriend, father, family and friends.
Risk-Free Purchase: We provide 100% money back service or exchange for customers; your satisfaction is our top priority.

Masculine scented candles

Bestseller No. 1

Pocket watch with a sweet message

Bestseller No. 1

Beyond Christmas (In Color)

Amazon Prime Video (Video on Demand)
Harry Carey, Charles Winninger, Aubrey Smith (Actors)
A. Edward Sutherland (Director)
English (Playback Language)
English (Subtitle)

Portable Engraved Slate

Bestseller No. 1

Hat Shark Custom Personalized Set of 4 Slate Coasters - Engraved Wedding Couples Gift (Round)

FREE ENGRAVING - And each one to cart separately at NO EXTRA COST
GIFT - Makes a great gift for the home or wedding couple or anniversary
3D Laser Engraving - Bold against the material and lasts!
Set of 4 coasters - We have you covered for any birthday, wedding, bachelor or bachelorette party, anniversary, wedding, Birthdays award presentation or retirement gift.v
SIZE - Measures 3.75" by 3.75"

Personalized His and Hers Calendar

Bestseller No. 1

Personalized Engraving, JewelryWe Men's Womens Couple Wrist Watch Tungsten Carbide Calendar Quartz Watch His and Her Matching Watch Set, for Valentine's Day

💑 【Precise and High Quality Tungsten Watch】Tungsten Carbide is hard but fragile. Its hardness is next to diamond, It is also very shiny and bright. Japanese quartz movement and battery for precise timing. Reinforced hardness glass for scratch resistant.
💑 【Waterproof and Comfortable】Stainless steel back cover for 30M waterproof. Tungsten carbide watchband is comfortable. Band length for men watch is 22.5cm, and 18.5cm for women watch. Every watch comes with a link removal tool for adjusting the watchband to fit your wrist most. Easy use butterfly clasp. Please kindly look through the size chart carefully and measure your wrist before purchasing.
💑 【Stylish and Luxury Watch Set】Shinning rhinestone black dial with gold-tone hands, featuring silver-gold plated strap, this gold and silver tone wrist watch functioning as a timepiece for everyday use. Premium dressing watch reveals your elegant temperament and aristocratic tastes.
💑 【Great Gift】Thank God I Met You - This pair watch launched for sweet lovers. Theme of love, never out of date. Luxurious his and her watch set is a best present for Anniversary, Wedding, Christmas, Birthday, Valentine's Day and any meaningful days.
💑 【Excellent After-sales Service】Package includes a watch, a gift box and a backup battery. If the watch does not work when received, you can try to change a battery, as it is possible that the battery dead. 100% MONEY BACK or FREE REPLACEMENT, Please feel free to contact us if you have any question or problem.

Rubik's Cube

Bestseller No. 1

Rubik's Cube 3 x 3 Puzzle Game for Kids Ages 8 and Up

CLASSIC RUBIK'S CUBE PUZZLE GAMEPLAY: Remember trying to solve the Rubik's Cube game as a kid? With classic puzzle-solving gameplay, The Rubik's Cube game is a challenging puzzle for kids ages 8 and up
TWIST, TURN, AND ROATE: The Rubik's Cube puzzle toy has many combinations, but only 1 solution. Each step involves a sequence of twists of the cube to move a particular square
INCLUDES PUZZLE SOLUTION GUIDE: This Rubik's Cube puzzle game includes a 7-Step Solution Guide. It includes detailed, step-by-step moves, and interesting Rubik's Cube fun facts
SIDES TURN EASILY: This edition of the Rubik's Cube game features an improved mechanism that lets the sides of the puzzles turn easily

Message In A Bottle set

Sale

Bestseller No. 1

Message in a Bottle

Sparks, Nicholas (Author)
English (Publication Language)
400 Pages - 06/28/2016 (Publication Date) - Grand Central Publishing (Publisher)

Personalized memory jar

Bestseller No. 1

Pick-A-Stick Sexy Truth or Dare

Bestseller No. 1

Personalized leather wristband

Bestseller No. 1

A cotton T-shirt with your Lipstick imprint

Sale

Bestseller No. 1

Engraved Two Heart Pendants

Bestseller No. 1

Personalized 2 Names Simulated Birthstones Necklaces 2 Couple Hearts Name Engraved Pendants for Women (Silver)

✔️ MEANINGFUL - Personalized 2 names necklace with 2 simulated birthstones. The way to a woman's heart is with flowers and jewelry. This engraved necklace is a sweet reminder you can own or give as a promise gift to your special someone at any time you want to say "I love you" or "thank you".
✔️ CUSTOMIZED STEPS - ① Click on"Customize now"; ② Choose 2 Simulated Birthstones & Type in 2 Names in the Box.
✔️ MATERIAL - 925 Sterling Silver, made to stand the test of time. Won't fade, corrode, tarnish easily or turn your skin green.100% no harm to body.
✔️ GIFT CHOICE - Well packed in a Gift Box🎁, this simulated birthstone necklace is ready for receiving or gifting upon arrival. Suitable for Birthday, Mother's Day, Valentine's Day, Wedding, Engagement and more. Good to be your promise necklace for her, couples necklace, mother daughter necklace, best friend necklace, sisters necklace, birthday gifts, Christmas or valentines day gifts for her or just for daily wear.
✔️ WARRANTY - 90 Days Defective Exchange Guarantee and 1-Year Warranty Against Tarnish.
Valentine's Day Care Package Ideas for Girlfriend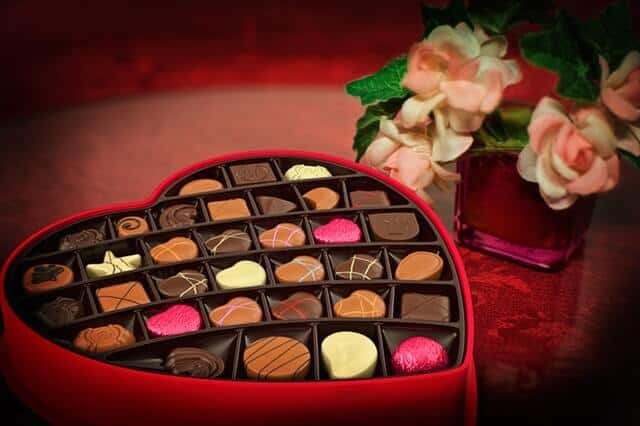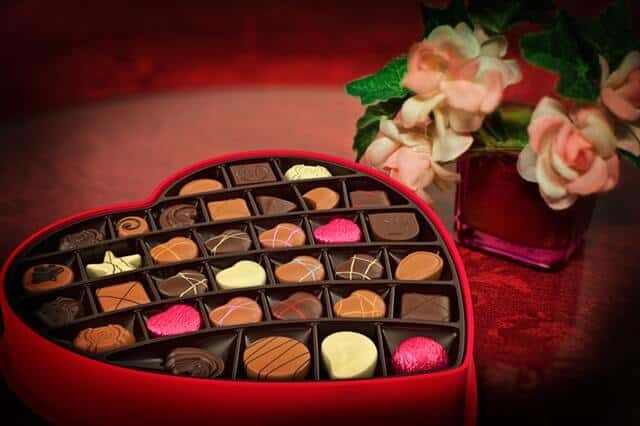 Wondering what that special lady in your life would love to get on a day as romantic as Valentine's Day? Here are some ideas to pick to include in your care package and spoil the girl of your dreams with:
Heart shape bracelet

Bestseller No. 1

NINAQUEEN Religious Cross 925 Sterling Silver Charms with GOD All Things Are Possible Beads Charms for Pandöra Charm Bracelets Necklace Prayer Love Heart Shape Mothers Day Gifts Charms for Mom

★Design Inspiration★ 925 Sterling silver Jewelry gifts for sister, anniversary gifts for her, mom gifts from daughter, gifts for aunt, birthday gifts for friends. Inspired by a verse from the Bible "with GOD all things are possible", it transmits love, inspiration and positive energy for mind and soul. Wear it to amplify determination, self-affirmation and to sustain hope and perseverance.
★Material & Measurement★ 925 Sterling silver. Nickel-free, lead-free, cadmium-free and hypoallergenic. Please kindly check the size of the second picture before purchasing.
★Suitable for Bracelet & Necklace★ Perfect fits Pandora sterling silver charms bracelet and bangle for women girls kids, compatible with Biagi, Troll and Chamilia European bracelets. Each product of NINAQUEEN has a corresponding appearance patent certificate and the SGS Quality Certification.
★Ready to Gift★ Comes in a fine gift box. Treat yourself or as an ideal gift for Christmas, Mother's Day, Birthday, Valentine's Day, Anniversary Day and Every Memorable Day to your daughter, wife, mom and girlfriend.
★Seller Warranty★ 90-days return policy. Questions or concerns regarding the order will be answered within 24 hours.

Sugar candies

Sale

Bestseller No. 1

MARUTA Candy Konpeito, Hanatsume, Japanese Sugar Candy, 0.2oz 50count

Kompeito is small colored candies of pure sugar and is loved by Japanese form ancient time.
Since the colorful and cute appearance, it is good for gift or fun to share with friends.
Beautiful crystal colors and you can enjoy a crisp texture.
Includes 50, individually sized package. 0.2oz per package

Strawberry face packs

Bestseller No. 1

BioMiracle Hydrating, Natural Face Mask Sheet, Pack of 5, with Strawberry and Rose, for Glowing, Revitalized, Moisturized Skin

GLOWING, DEWY SKIN - Rose brightens dull skin for a natural, healthy glow
HYDRATING MASK FOR NOURISHED SKIN - Sheet face mask gently restores dry skin for a soft, smooth complexion
REVITALIZING AND MOISTURIZING SHEET MASK - Strawberry and rose offer youthful, radiant skin with their skin-firming properties
PARABEN-FREE AND NON-GMO - Natural antioxidants help to clarify and reinvigorate skin
FOR ALL SKIN TYPES - Biodegradable moisturizing face mask for all skin types

Chocolate edible body icing

Bestseller No. 1

Powder Food Coloring for Cake Decorating - DaCool Water Based Food Dye Baking Color Powdered 4.2 OZ, Upgraded Vibrant Edible Icing Cake Color Set for Baking Icing Cookie Fondant Macaron Kids Slime DIY

🥬 MSDS Certification Food Color Powder -- This food dye powder water-based is made from feel good ingredients fruit, vegetables, plants, seeds and food grade food color, certified with MSDS. Gluten Free, Peanut Free, Eggs Free, Soy Free, Nut Free and flavorless, won't change the flavor or texture of your food.🌹30-day money-back worry-free for any reason.Just please click Sold by Asnuggery and click ask a question to tell us, we will arrange refund for you soon! Thank you so much for your trust
🌈8 Vibrant Color 4.2 OZ for Baking Cookie Cake Slime -- This food color set including 8 various edible food color: Purple, Pink, Black, Sky Blue, Leaf Green, Yellow, Orange, Red. This food dyes also can be mixed together to create new shades.Believe that vast majority of children will more than happy to eat the colorful food when they see it
🎂Reliable & Multi-Used - Our food color color is fade-resistant and won't harden, great for frozen goods. Widely used on cake decoration, frosting, icing, fondant, batter, cookie dough etc; also perfect for slime, soap, bath bombs and other craft making
🍰 Easy to Use -- How to use, the food coloring can be appropriately diluted 5-10 times with water, and then it is easier to evenly mix with your food. In order to get your ideal color, please add the food color powder gradually. This food color powder come in a wide mouth jar, it is easy to scoop out. Bottles package also convenient for storage and reuse than other little bag packed powder. Great cookie cake decorating color
☎Lifetime Customer Help -- If any problem any question or suggestions at any time about our food coloring powder, please feel free to email us seller via Amazon message, just please click Sold by Asnuggery and click ask a question to tell us, we will provide you good solutions ASAP, thank you so much for your choosing and trust:)

Photo blanket

Bestseller No. 1

CUXWEOT Custom Blanket with Photo Name,Personalized Siberian Husky Super Soft Fleece Throw Blanket for Couch Sofa Bed (50 X 60inches)

Personalized super soft and cozy blanket is perfect a good optional to send it as a birthday holiday christmas valention's day mother's day father's day st. patrick's day easter gift,it is a thoughtful gift that will touch your heart while wrapping them in your good thoughts and memories.
Dimensions:50inches (W) x 60inches(L)
Material:100% Polyester.Light weight blanket,soft and comfortable handing feeling.
Multifuctions:It is suitable for four seasons,a great addition to your bedding collection - sofa, couch, bedroom, living room, guest room, kids room, RV, vacation house,also can be as a pets bed for dogs and cats. It is also perfect use for family outdoors activity, sports and beach.
How to Customize:Click "CUSTOMIZE NOW" button and then click "UPLOAD YOUR IMAGE" button,upload your photo."ADD TEXT" button is on the right.(Note:Please provide clear and high-definition pictures,it will affect the customized blankets effect.the clearer picture the better effect.)

Scrapbook of favorite memories

Sale

Bestseller No. 1

As You Grow: A Modern Memory Book for Baby

Hardcover Book
Paige Tate & Co. (Producer) - Herold, Korie (Author)
English (Publication Language)
160 Pages - 04/10/2018 (Publication Date) - Blue Star Press (Publisher)

Heart headphone cord wrap

Love You More Kraft Style Headphone Earbud Cord Wrap - Charging Cable Manager - Wire Organizer Set of 2

Tired of constantly untangling your earphones and cords? Then look no further than these great cord organizers from Graphics and More.
Simply wrap cords around fingers, slide into organizer and snap. Comes with a set of two cord organizers. Each organizer is decorated with the resin-topped design as shown for a unique look.
Made of rubber and plastic. Each organizer is approximately 2.1" (5.3cm) x 0.8" (2.0cm) in size.
OFFICIALLY LICENSED: Lily & Val products sold by Graphics and More are guaranteed authentic, high quality and officially licensed. Proudly printed in the USA. Lily & Val. Ampersand.
A Graphics and More product.

Strawberry Oreo cookies

Bestseller No. 1

OREO Sanwich Cookies Strawberry Cream Flavor

New arrival and various collections always
This product is from leading department store
High quality & reliable product
Welcome combineed shipping delivery on the next business day satisfaction guarantee
Welcome to THAILAND

Love bobby pins

Bestseller No. 1

6 Pieces Word Letter Hair Clips Rhinestones Hair Barrettes Crystal Bobby Pins for Women Girls Hair Accessories

Reliable material: the lovely hair clip is made of rhinestone and metal, these two materials contribute to the durability of hair clip, do not have to worry about it easy to rust and break, it can give you a comfortable feeling of use, serve you for a long time
Creative design: 3D hair barrettes look more vivid and three-dimensional, with bright colors, making you more attractive in the crowd, the simple letters endow you with natural charm and lively innocence
Portable and convenient: each of hair pins is small, lightweight, and easy to carry around when you go out, so you can add to your beauty whenever you need it, it can also be applied to various hairstyles to create different styles of you
Widely usage: can be applied in parties, dates, weddings, performances, graduation ceremonies and so on, you can choose to use this hair clip to match any style of clothes, you can also give it as a gift to your friend, sister, mother or anyone you loved
Package contents: it comes with 6 pieces letter rhinestones bobby pins, with 3 different patterns and 2 colors, including gold and sliver, each day you can choose a few of them to use together or select the one that suits to your preference most

Valentine Chocolate Dipped Oreos

Bestseller No. 1

To The Moon And Back Bracelet

Luvalti Charm Bracelet I Love You to The Moon & Back Adjustable Bangle Gift for Women Girl Sister Mother Friends Womens Rose Gold

STAINLESS STEEL INSPIRATIONAL BRACELET I Love You to the Moon and Back. Charm bracelet: the perfect way to express your mantra, belief, inspiration, love, soul and passion.
FALL IN LOVE WITH BEAUTIFUL DESIGN AND PACKAGING - Weight 10.78g, diameter 2.54in, engraved disc measures 0.86in. They do not have clasps and do not unhook, adjustable to fit any wrist size
PREMIUM BLACK VELVET POUCH - Perfect for any gift giving occasion, great gift for Christmas Day, Anniversary Day, Thanksgiving Day, Valentines Day and Birthday to your Friends, Sisters, Daughter, Wife and Mom, etc, or just as a surprise to remind that special one how much you care!
WE STAND FOR HIGH QUALITY AND PROVIDE 100% SATISFACTION GUARANTEE - If at any point you are not satisfied with our personalized jewelry, simply write us a message and we will refund your purchase or send you a replacement within 24 hours. We will make it right for you even if you contact us a few years after the purchase.
WE ARE REAL PEOPLE WHO USE OUR OWN PRODUCTS every day. We expect the best for our family and want the same for yours. We exist to create long lasting memories for you and your family! Click 'ADD TO CART' Button NOW and grab this deal before our limited time offer expires!

Strawberry scented lip balm

Bestseller No. 1

Heart shaped salt lamp

Sale

Bestseller No. 1

Himalayan Glow 944AC-1 Multicolor, Pink Night Light, Hand Crafted Need Wooden Base, USB Plug & Adapter, Salt Lamp Bulb, Perfect Gift, 4-5 LBS, Choice

Himalayan Glow USB Multi-color Pink Salt Lamp Is Made From Salt Crystals From the Himalayan Mountains. It Gives a Warm Amber Glow, Providing a Calming Atmosphere To Help Create a Sense of Peace and Relaxation.
Our Multi-Color USB Salt Lamp Is Unique and Amazing. The light Automatically Rotates Between Orange, Blue, Red, Purple, Green and Pink.
Himalayan Pink Salt Comes with 100 percentage Natural Neem Wooden Base
Perfect Gift Choice: Specially designed Gift Box to each Crystal, WBM Salt Lamps are thoughtful gift for your loved one's for every special occasions Like Halloween, Thanksgiving Day, Cyber Monday, Black Friday, Christmas, and New Year Eve. It's the Perfect Choice for your Love One's with it's Superior Quality to Brighten up your Mood and Create a more Romantic Atmosphere for your Room!
This Salt Lamp is Not Dimmable, Its Multi-Color Salt lamp with USB Adapter. This Salt Lamp is Supposed To Change Color All the Time.

Flavored body shimmer

Bestseller No. 1

Ownest 3 Colors Body Luminizer, Waterproof Moisturizing and Glow For Face & Body, Radiance All In One Makeup, Face Body Glow Illuminator, Body Highlighter 1fl.oz.- 103 Glistening Bronze

【Glow Your Face & Body】This liquid highlighter cream with illuminating ingredients is common to the face and body that adds light to the face for a glowing, leave skin looking sun-kissed and feeling luxuriously soft. looking complexion.
【Natural Ingredients】This body luminizer formulated with moisturizing formula, light texture and will not cake or settle into fine lines or wrinkles.
【Multiple Usages】Use it alone for a light reflective strobing effect even on top of powder, or add them to your favorite liquid foundation or skincare product for an all-over glow
【Easy to Apply and Clean】Apply the illuminant to your body and push it away, you can spread over wanted areas and it will dry within moments. Clean easily with a little soap and water, the product will be washed off.
【Perfect Gift】Easy to carry, natural luminescence, suit for various occasions, making you be the eye-catcher in every occasion. It can be a perfect gift for your female friends.

Strawberry body paint

The Body Shop Strawberry Body Scrub Polish - 200ml

Gel-textured body scrub, with deliciously sweet scent
Exfoliates, refines, and smooths the skin
Gently buffs away dead skin cells, without over-drying the skin
Paraben-free, gluten-free, silicone-free
Made with strawberry seed oil, known for its moisturizing omega-3 and omega-6 fatty acids, and fruity fragrance

Happily Ever After Wall Poster

Glass love birds figurine

Bestseller No. 1

H&D HYALINE & DORA Set 2 Crystal Cut Bird of Happiness Collectible Figurines Glass Animal Figurine for Table Home Decoration

❤Cute Crystal Bird Figurines, Not acrylic,measures approx 4.8*5.8cm/1.8*2.2in;nw:190g.
❤Handcrafted,Lead-free crystal.
❤Crystal Animal Figurines Collectibles and Suncatcher For decoration your Home or garden, Table or Window,wedding or other Events,retail and wholesale.
❤Ideal for birthday, souvenir , valentine, Christmas, festival gift.A perfect gift for bird lovers, crystal collectors and the incurably romantic.
❤It has the finest details and highest quality as picture shows. A package includes animal shape paperweight and a gift box.

Mini flower touch lamp

Bestseller No. 1

Customized jewelry box

Bestseller No. 1

Key necklace

Bestseller No. 1

LANG XUAN Friendship Key Necklace Lucky Star Pearl Circle Pendant Necklace for Women Gift Card (Silver)

PRODUCT CONDITION - This Unique Pearl Necklace Is Individual For Woman, It Can Make You Shining Like pearl, Nobody Will Miss It. pearl Necklace Is designed at the optimal size to fit over your Neck It has ,environmental zinc alloy,necklace with a extra chain to fit most people.
THE MEANING - The choker necklace is the actual idea of using star style, simple and elegant. Star choker can be free to match according to your preferences.The lobster clasp fastening.chic Jewelry for women and girls in summer.
PENDANT SIZE - 17in+3.1in(45cm+8cm)(Extended chain),You can freely adjust the length of the necklace.
PERFECT GIFT - LANG XUAN necklace a style essential with plenty of personality. Featuring a gold-toned Star necklace.A sweet little accessory to get for your loved one or to gift to a friend. Choker Necklace is delivered with a Velvet bag .It's a perfect gift for for any woman in your life. This beautifully crafted pearl star necklace is the ideal gift for your best friend, daughter, wife, mom, and even grandmas love them too,Which is very Memorable!
AFTER SALES QUESTION - 60-Day Money Back Guarantee Or Exchange.If you have any question please contact us We will respond within 24 business hours

Bright red bathroom robe

TowelSelections Women's Robe, Kimono Waffle Spa Bathrobe Small/Medium Holly Berry

KIMONO WAFFLE ROBE - Kimono style lightweight waffle robe. Waffle spa bathrobe is perfect year-round, in any climate. This robe is lightweight, soft and comfortable. This women's kimono robe is double stitched all around the hemlines for added strength and durability. Featuring front pockets and a belt. This square pattern waffle bathrobe is easy to machine wash in warm water. The classy soft fabric is quick to tumble dry.
PERFECT GIFT - Kimono style spa bathrobe is the perfect gift for your loved ones. Waffle weave robe can be used for bath, spa, shower, pool and travel. This lightweight bathrobe is perfect for all day long. Comes in different size and colors. This is the perfect gift or travel accompaniment. The women's robe is light but not transparent and bulky enough for warmth. Women's robe's waffle weave square pattern makes it airy and absorbent.
GREAT FOR BATH AND SPA - This waffle weave kimono style bathrobe is the ultimate in comfort, with lightweight fabric for the refreshing spa experience. Roomy pockets are so well situated while kimono collar improves its hang on the wearer's body. A belt with loops to hold completes this stylish shower, bath or pool outfit. Due to the weight of the material, the robe is great for travel and spa.
MADE IN TURKEY - Waffle spa robe is made of Turkish Cotton and Polyester. Machine washable, wash in warm water. Tumble dry low heat.
CONFIDENCE IN TEXTILES - We believe in all our products. Our products are tested for harmful substances according to Oeko-Tex Standard 100. No matter your age you can get a lot from a bathrobe and we can help you find the right size and style.

Portable sculpted Jewelry Tree

Bestseller No. 1

FSJD Wood Jewelry Stand Jewelry Display Stand of Wood Jewelry Tree Organizer for Necklace, Bracelets, Earrings, Rings,Square Storage Tray,20cm×18cm×19cm

Multifunctional - our key bowl is uniquely designed and carefully crafted. It can store and organize coins, keys, phones, watches, jewelry elegantly, and can also hold chocolates, candies, nuts, snacks, etc. This will make your entrance, table or dressing table look neat and tidy.
High quality materials - The key holder is made of environmentally friendly peach wood material, odorless, moisture-proof, anti-corrosion, anti-oxidation, easy to clean, strong and durable. The surface is coated with environmentally friendly paint, safe, imitation wood grain design, not easy to fade.
Innovative design - The tray has been innovatively designed and is sculpted from elk antlers, carefully carved by craftsmen, and processed by hand. The color is bright, smooth and delicate. It can be integrated into various decoration styles to enhance the home decoration effect.
The perfect gift - this key bowl tray is large enough to hold your items, thus saving space. It is very suitable as a perfect gift or housewarming gift for parents, relatives and friends.
Service - We attach great importance to customer experience, if you have any questions, please contact us by email.

Unscented floating candles

Bestseller No. 1

Royal Imports 10 Hour Floating Candles, 3" White Unscented Dripless Wax Discs, for Cylinder Vases, Centerpieces at Wedding, Party, Pool, Holiday (24 Set)

QUALITY & SAFETY: Each 3" floating candle is crafted of the highest quality wax to enhance its appearance and prevent it from dripping or melting away fast. All Royal Imports floating candles are MADE IN USA, and feature cotton core wicks which causes the candles to burn clean and smoke-free.
BEST SELLER: These beautiful disc candles are best sellers in the floral supply, home décor, and wedding planning industry. From home decorators, to event planners, a high quality traditional floating candle is always put to good use. It will enhance any event with its warm light and bring upon a sense of harmony and romance.
USES: These attractive floating disks are commonly used as: party favors, emergency light for power outages, aromatherapy, outdoor patio ambience, restaurant tables etc. Because of its extended burn-time, Royal Imports candles can be re-used numerous times.
BURN TIME – Provides approximately 8-10 Hours of warm ambient light
PACKAGING: Pack of 24 candles - carefully wrapped to prevent damage.

Gucci Flora Gardenia Giftset
Bath salts

Bestseller No. 1

Dr Teal's Epsom Salt Bath Soaking Solution, Eucalyptus and Lavender, 2 Count, 3lb Bags - 6lbs Total

Made with Pure Epsom Salt (Magnesium Sulfate USP) and natural essential oils, Dr Teal's Epsom Salt Soaks provide an array of benefits.
Ease Aches and Soreness: A Dr Teal's Epsom Salt soak is an easy, achievable way to soothe sore muscles after workouts, help speed recovery, and get you back in the game of life. Pour 2 cups of Epsom Salt to a warm bath and soak for 20 minutes or, create a muscle-relaxing paste by dissolving a teaspoon of Dr Teal's Pure Epsom Salt Soak into a cup of hot water and rub into sore muscles.
Resealable Bag: Our bags feature a VELCRO Brand enclosure to make resealing your epsom salts easier, quicker and sturdier than ever.
Quick & Easy Regimen: Soothe sore muscles with 2 cups of Dr Teal's Epsom salt. Soak for 20 minutes 2 times per week.

Bright red lipstick

Sale

Bestseller No. 1

NYX PROFESSIONAL MAKEUP Matte Lipstick - Perfect Red (Bright Blue-Toned Red)

Smooth and Plush Matte Lipstick: Load your lips with the plush, pigment rich matte colors of this shockingly smooth matte lipstick that glides right on and stays in place with a silky matte finish
Creamy and Dreamy: This matte lipstick is never dry feeling, always creamy, dreamy and matte; Now available in a range of fresh new matte colors, these playful matte lipstick shades are just what your lips need
Lip Products For The Perfect Pout: Doll your lips in plush, creamy, perfection; Try our complete line of lip products including lipstick, lip gloss, lip cream, lip liner and butter gloss
Lip Products For The Perfect Pout: Doll your lips in plush, creamy, perfection; Try our complete line of lip products including lipstick, lip gloss, lip cream, lip liner and butter gloss
Cruelty Free Cosmetics: We believe animals belong in our arms, not in a lab; All of our makeup is certified and acknowledged by PETA as a cruelty free brand; We don't test any of our products on animals

Cute stuffed animals

Bestseller No. 1

Stuffed Animal Plush Toys, Cute Dinosaur Toy, Soft Plushies for Girls Plush Doll Gifts for Kids Boys Babies Toddlers (Green, Medium)

❤❤❤Soft Material: APORAKE dinosaur toys tuffed with high quality PP cotton, which does no harm to kids and parents and will be assured without worrying about tough attachment hurting children and beads or buttons falling off.Durable and eay to clean.
❤❤❤Zoo Amimals Design: APORAKE cute cartoon animals make it more attractive during playing and sleeping. Great for kids, tee girls, girlfriend and sisters.
❤❤❤Best Gifts for Kids&Adult: APORAKE plush animals make perfect gifts for baby showers, birthdays, Valentine's Day, Christmas and more! For children and adults alike, these toys are perfect to cuddle with in bed or to keep you company when you nap on the couch!
❤❤❤Portable Size: 23cm/9inch height, 15cm/6inch wide, easy to carry and play
❤ ❤❤ Best Toys Gifts for Festival: APORAKE dinosaur toys is the best gift for to your lovers on Valentine's Day, also a perfect gift for child, family or friends.The plush toys will be a surprise! So romantic a gift choice for your loved one on birthday, Children's Day, Valentine's Day or anniversary! The stuffed toys will be a surprise!

Strawberry scented bath bombs

Bestseller No. 1

Heart shaped jigsaw

Bgraamiens Puzzle-Autumn in My Heart -750 Pieces Autumn Leaves Love Heart Shape Challenge Blue Board Jigsaw Puzzles

★ADVANCED CHALLENGE: The Bgraamiens Puzzles – Autumn in My Heart is 750 pieces worthy of any skilled puzzler. It was created with leaves in different shape and colors All the unique features created such a beautiful and challenge work. This is definitely a great test for the puzzler fanatic to enjoy!
★SPECIFICS: Includes 750 extra large puzzle pieces made of sturdy blue chipboard on recycled paper. 100% customer satisfaction guarantee.
★750 PIECES OF FUN: Challenge your family and friends and provide hours of fun and entertainment piecing this remarkable puzzle together, sure to become a permanent addition to your home.
★MORE TO PUZZLE BUILDING: Art jigsaw puzzles are a fun, inexpensive way to enjoy beautiful works of art first hand! Use to boost skills: hand-eye coordination, motor skills, problem solving, etc.
★Easy Operation - Back sides of pieces are divided into several areas with letters marked as English letters "A" "B"…which helps to make work easier

Romance movie CDs
I Dare You: Sealed Seduction cards

Sale

Rose Scented candles

Sale

Bestseller No. 1

Yankee Candle Large Jar Candle Fresh Cut Roses

An intoxicating bouquet of fragrant heirloom roses
Long-lasting 110 to 150 hour burn time
Quality paraffin grade candle wax delivers a clear, consistent burn
22 ounce scented candle measures 6.6 inches H x 4 inches D
Natural fiber candle wick delivers the best burn for each fragrance

Glossy beauty highlighter

Sale

Bestseller No. 1

Heart shaped earrings

Sale

Bestseller No. 1

Swarovski Bella Drop Pierced Earrings with Heart Shaped White Swarovski Crystals on a Rhodium Plated Setting with a Lever Back Closure

Stunning and elegant: The Bella Drop Pierced Earrings combine the precision and quality of Swarovski crystals with a rhodium plated setting, for a trendy and refined accessory
Vividly sparkling: Sparkling bezel-set heart crystals take center stage on a delicate and lightweight rhodium plated setting with lever back closure, for earrings for any occasion
Designed to last: Swarovski jewelry will maintain its brilliance over time when simple care practices are observed; remove before contact with water, lotions or perfumes to extend your jewelry's life
Elegant and eye-catching: The versatility of these drop earrings makes them a fashionable everyday accessory, a glamorous addition for more formal occasions or a charming gift for your loved one
Items delivered: 1 x set of Swarovski Bella drop pierced earrings with clear crystals in a rhodium plated setting and lever back closure, complete with Swarovski earring box

Bottle of wine
Papercut Hearts
Heart shaped candy

Sale

Bestseller No. 1

CrazyOutlet Mother's Day HERSHEY'S Hearts Extra Creamy Milk Chocolate, Spring Candy - Bulk Pack 2 Lbs

MOTHER'S DAY CANDY: HERSHEY'S Pastel Color Hearts Extra Creamy Milk Chocolate Candy Bulk Pack. One of the most unique candies you will ever enjoy
QUALITY SNACKS: This is the perfect candy for sharing with someone special at family parties, friends gatherings and with your favorite coworkers
PERFECT FOR ALL OCCASIONS: These tasty candy is perfect for any occasion such as Motrher's day, Easter, Harvest, Valentine's Day, parties, baby showers, work, school, camping, special events, office bowl, movie night, sweet tables, candy dish, and many more
FRESHNESS GUARANTEED: All products sold by CrazyOutlet are guaranteed to be fresh and filled with flavor, always leaving you wanting more
Pack of 2 pounds. Approximately pieces per order

Lace lingerie

Sale

Bestseller No. 1

Avidlove Women Teddy Lingerie One Piece Babydoll Bodysuit Romper,Large,Black

This bodysuit lingerie is made of Poly-Spandex Blend(soft and flexible fibers), great for close-fiting wear,one of customer actually used this bodysuit for a maternity boudoir shoot so it went great with it and highlighted her tummy very great.
Lace bodysuit teddy lingerie for women features with stretch floral lace fabric, bodycon style slim to show off your curve, and adjustable criss cross straps allows for perfect fit.
Black Lingerie bodysuit are your everyday lingerie. Match this sexy lingerie for women with a fitted jeans,shorts, skirts, pants or a blazer, jacket, coat for daily, fashionable layered look finnished.
Occasion: Perfect choice for Wedding Night, Valentine's Day Lingerie, Bridal Lingerie, Honeymoon, Anniversary, Honeymoon trip, lingerie party or every hot night.
Package Content: One piece lingerie bodysuit

Phone case with hearts
Heart-shaped phone ring stand

IYOYI Romantic Heart Crystal Cell Phone Ring Holder Stand 360 Rotating Finger Ring Kickstand Phone Grip for iPhone, Samsung & More

【360 Degree Rotatable】Can be revolve in either horizontal direction 360 degree or vertical direction 180 degree, it can be used as a phone stand when watching video, selfie and vlog.
【Anti Drop】The ring can be convenient and safe grip to prevent dropping device and can expand the range of the finger when operating screen.
【Metal Material and Fashion Look】Aluminium metal material makes your phone more fashion look, the crystals makes the phone look bling bling, which will improve your smartphone's texture, looks very beautiful.
【Reusable 3M Adhesive】Reusable self-adhesive: dust can be washed out using clean water to restore strong adhesiveness. Or after remove it from the phone case, you can wash it and then use it on other phone case.
【No Trace after Detaching】Strong adhesive on smartphones and tablets, no trace leaving on the phone or phone case after detaching and self-adhesive reusable.

Heart-shaped Milk chocolate

Bestseller No. 1

Spa Gift Certificate
Scented massage oil

Massage Oil for Couples, Women & Men (1 Bottle, 8 fl oz) - Vanilla Scented Sensual Oil with Coconut Oil & Jojoba Oil - Enhances Stimulation for The Body & Muscles - Relaxing Massage Oil by Fox Envy

ESSENTIAL OIL MASSAGE EXPERIENCE: Fox Envy's Massage Oil is a sensual oil-based formula that soothes and relaxes to help enhance your most intimate moments. Great for both professional and at-home spa use! Fox Envy massage body oil creates a calming and romantic aroma all-around your place and gets easily absorbed into your skin. This body massage oil won't leave behind any greasy residue, which means you don't have to worry about your sensitive skin feeling slippery for hours after use.
ALL NATURAL INGREDIENTS: Formulated with the perfect combination of ingredients like sunflower oil, jojoba oil, coconut oil, vanilla fragrance oil, vitamin E, and more, our massaging oil is the perfect solution for your body! Our sensual massage oil helps nourish the skin. By massaging this organic massage oil into the man or woman in your life, your partner will experience the healing benefits of carrier oils. Fox Envy oil will leave your body and mind feeling more invigorated than ever before.
DESTRESS AND MUSCLE RELIEF SCENTED BODY OIL - Elevate your senses and remove the stress totally from your body with our vanilla massage oil! The versatile nature of this massage oil for massage therapy gives an extra boost to your body and brings your spirit back on track. Our massage oil for sore muscles glides smoothly on your skin and eases the pain in sensual places, while protecting the skin by neutralizing free-radicals.
NOURISHING & THERAPEUTIC SKINCARE - Fox Envy essential oil for massage relaxes the body from head to toe. You don't have to be a professional masseuse to end the stress and experience deep relaxation. Our sensual massage oil quickly provides tension relief for a sore or aching neck and shoulders, or anywhere else on the body you're looking to massage. Our massaging oil for couples will be effective and gentle on your delicate skin. The vitamin E will leave your skin feeling soft.
YOUR SATISFACTION IS GUARANTEED: At Fox Envy we understand that you are placing your trust in us to provide you with the safest, highest quality, massage oils available. We take this trust seriously and we have 100% confidence on the quality of our products and continuously strive to deliver the best customer experience. We truly care about every single one of our customers. Not only are our massage oil for men, women and couples made with love, but we go above & beyond with our customer care.

Pink marshmallows

Spicy Dice couples game

Bestseller No. 1

Glitter nail polish

Sale

Bestseller No. 1

Beetles 23 Pcs Gel Nail Polish Kit, with Glossy & Matte Top Coat and Base Coat - Pastel Paradise Girly Colors Collection, Popular Bright Nail Art Solid Sparkle Glitters Colors Mother's Day Gift

【What You Get】: 20 x Mini Gel Polish Colors (5ml each bottle) + 3 x No Wipe Base and Glossy & Matte Top Coat ( 7.5ml each bottle). 20 colours beautiful shades of popular and trendy colors suitable for all seasons and daily routine life! This natural white blue green pink glitter gel polish set is an ESSENTIAL for everyone!
【Environmental & Healthy】: Beetles 20pcs solid glitter gel nail polish kit are made from 9 Toxin Free Ingredient which makes it safe and has low odor. With good tenacity and highly pigmented, Beetles premium gel material bring you brilliant shine finish, smooth appearance and flawless coverage.
【Easy Application and Good Tenacity】: With proper application, last at least 3 weeks. Pastel Paradise nail art set perfect for all daily working or dating, party or ceremony activity, such as birthday, holiday, anniversary, Christmas, Valentine's Day, Mother's Day gift.
【Speed Curing with LED Nail Lamp】: The Pastel peach pink nudes gel nail polish kit need to be cured under LED/U V light.
【REMINDER】: Please read the Instruction or Products Description for more details. Only used for nail and Non-direct contact with the skin. Wash immediately if contact occurs. If you feel unwell, instantly stop using and seek medical attention. Keep the products away from the pregnant and the kids.

Hershey Chocolate Kisses

Bestseller No. 1

HERSHEY'S KISSES Milk Chocolate Candy, Easter, 35.8 oz Party Bag

Contains one (1) 35.8-ounce party pack of HERSHEY'S KISSES Milk Chocolate Candies
Fill candy dishes, snack drawers and lunch boxes all season long with milk chocolate KISSES treats for flavorful snacking on the go and in place
Kosher-certified, gluten-free chocolate candy individually wrapped for lasting freshness and convenience
Take delicious the extra mile with creamy milk chocolate candy in ice cream, salty and sweet trail mix and baked goods recipes
Fill Easter baskets and party favors with creamy milk chocolate KISSES Candies for a delicious seasonal surprise that gets everyone excited for the holiday
Valentine's Day Care Package Ideas for Crush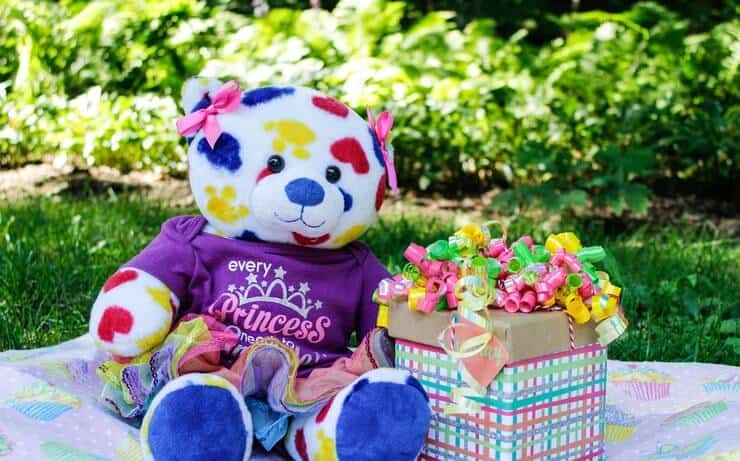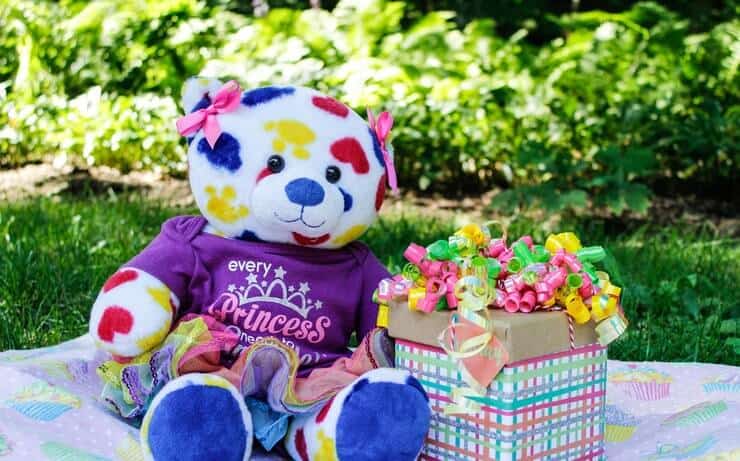 Can't think of a better time to express your feelings to the one you've got a thing for than on Valentine's Day? Here are some sweet and sentimental gift items to send in a care package and reveal your true feelings with to that special someone:
Lyrical love notes

Bestseller No. 1

Gummy bears

Sale

Bestseller No. 1

Black Forest Gummy Bears Candy, 6 Lb

SO JUICY, SO GOOD: You know them, love them, now get your hands on some Black Forest Gummy bears. Made with real fruit juice, fat-free & gluten-free, each little gummy bear is as delicious as the last & the resealable bag keeps them fresh.
BLACK FOREST GUMMY BEARS: Black Forest gummy bears are for kids & kids at heart. Soft & gummy fruit flavored candy full of authentic juicy flavor you'll feel good about. Go ahead, treat yourself
GET YOUR GUMMY ON: From gummy bears to gummy worms, fruit snacks to sour heads, Black Forest candy is the perfect sweet snack to add flavor to your day. Real fruit flavors, naturally juicy.
TASTE THE DIFFERENCE: What makes Black Forest gummies, fruit chews, & fruit snacks so good? Our classic & organic snacks have real fruit juice, so each gummy bear, chew, or fruit snack is soft, chewy, & fruity.
SO JUICY, JA. You'll love the juicy goodness of Black Forest gummies and fruit snacks. Add a moment of fun to your day with Black Forest candy, whether you treat yourself or share with others.

Heartstring Art 

Sale

Bestseller No. 1

Mini Valentine's Day Canvas

Bestseller No. 1

Mini Kraft Journal Notebooks for Students and Travel (4.1 x 4.2 In, 48 Pack)

TRAVEL-READY NOTEBOOK: Take your notes and doodles anywhere you go with these blank paperback notebooks.
DOCUMENT YOUR DAYS: With blank pages ready for your additions, these notebooks are ideal for traditional and creative journaling. They are great for sketching, writing, diary, record keeping, to-do list, and many more.
PREPARE FOR CLASS: A set of 6 staple-bound notebooks will set you up to take notes in each of your classes. The covers are crafted from 250 gsm colored card-stock paper and the pages are made from 120 gsm paper.
ENTERTAINMENT FOR CHILDREN: These notebooks have plenty of room for kids to draw, doodle, color, and fill with their imaginative illustrations. They can also decorate the plain covers with stickers, glitter, feathers, markers, crayons, and anything they think of.
DIMENSIONS: Each notebook measures 4.1 x 4.2 inches and each books has 24 sheets of paper.

Valentine Themed Glowstick

Bestseller No. 1

Black Panther 16 Valentines with Glowsticks

Wow the class with this set of Black Panther themed valentines!
Each order includes 16 Black Panther themed valentines
Also includes 16 glow sticks to pair up with the Valentines
Perfect for class exchange

Valentine bubble gum

Bestseller No. 1

Dubble Bubble Chewing Gum Candy Valentine's Day Card Gift, 10 Pieces, Pack of 3

Dubble Bubble Bubble Gum Gift Sets. Comes with 3, 10 piece candy gifts
Featuring fun monsters, this is a great gift for boys and girls
The Valentine's Day cards read Have a Monstrously Great Day, Eye Think You're Awesome, and You are one of a Kind
Great gift idea for friends and family this Valentine's Day
Individually wrapped gum pieces and cards

Valentine Tic Tacs

Bestseller No. 1

iPhone 11 Pro Tic-Tac-Toe XOXO Heart Valentines Day Gift Case

Cute valentines day gift for men, women, kids, boys, girls, mom, dad, brother, sister, son, daughter, father, mother, wife, husband, boyfriend, girlfriend.
Two-part protective case made from a premium scratch-resistant polycarbonate shell and shock absorbent TPU liner protects against drops
Printed in the USA
Easy installation

Chocolate Strawberry pops

Bestseller No. 1

Heart shaped ceramic plate

Sale

Bestseller No. 1

Chocolate covered roses

Bestseller No. 1

Book of Love Quotes

Strawberry Pie

Sale

Bestseller No. 1

JJ`s Bakery Duos Strawberry & Cream Fruit Pies (6 Pack)

Warm this up in the microwave for the best possible taste!
Our pies are produced in our peanut and tree nut-free facility
High-quality, dairy free and kosher parve ingredients for the perfect pie
6 Individually packaged pies
Can be stored in the refrigerator to extend life. Also can be frozen to extend life by months!

Glow In The Dark roses

Beferr Beauty and The Beast Rose Enchanted Flower with LED Light in Glass Dome for Christmas Valentine's Day Mother's Day Birthday Best Gifts for Girlfriend Wife Women Her - Red

Beauty and The Beast Rose: The product include red silk rose, wooden base with grass, LED string lights and glass dome.
Size: 8.2''height x 4.3'' diameter. Light requires 3 AAA batteries (not included).
Meaning of Production: handmade roses with LED lights and glass dome. this will always be your beauty and the beast.
Special Gift: As a symbol of love, it can be given to your lover, girlfriend, mom, wife, women. A special gift on Thanksgiving, Christmas, Valentine's Day, Mother's Day.
Best Service: Support 12 months of free return and exchange services. Please contact us if you have any questions.

Heart shaped lotion bars

Bestseller No. 1

Love Gift 8 Heart Shape Cake Muffin Baking Silicone Mold Lotion Bars Soap Moulds(Colors May Vary)

8 cavities Heart silicone cake baking mold cake pan muffin cups handmade soap moulds biscuit chocolate ice cube tray is flexible and non-stick, very practicality and durability. 100% pure, professional quality food grade silicone. BPA, PVC, and phthalate free.(FDA and SGS standard).
silicone cake baking pans temperature safe from -40℉ to +446℉ (-40℃ to +230℃); Cavity size:3.1"x2.2"x1" and can hold 110g water. Net weight(gram): 175g. Easy to clean up, microwave, oven, refrigerator, freezer and dishwasher safe.
versatile function silicone soap molds blue. You can create your own special desserts, homemade soaps, muffin, brownie, cornbread, cheesecake, panna cotta, pudding, jello shot and more with our 6-cavity silicone petite loaf.
biscuit chocolate ice cube trays are extremely easy to use. Then turn it upside down, this flexible silicone mold offers a non-stick surface that allows the baked goods to pop right out with a little push from the bottom. Remember to place the silicone mold on a baking sheet for easier positioning and removal.
100% MONEY BACK GUARANTEE! We take pride in delivering top quality products and guarantee a FULL refund if you are not satisfied with our products. Lifetime warranty for any issues and our complete customer service gives you comfortable purchase experience. TOTALLY RISK FREE, buy with confidence now.

Personalized Tin with Biscuits

Bestseller No. 1

Pozino Personalized Sign Bar Baking Because Murder is Wrong Tin Sign Black Cat Print Bakery Tin Sign Kitty Biscuits Tin Sign Funny Kitty Wall Decor

🔗Vintage tin sign cat home decorations measure 12 x 8 inches (30 x 20cm)
🔗Decorative sign is made of high quality heavy duty aluminum metal, not cheap plastic
🔗Rustproof, waterproof and weather-resist. They are digitally printed on high quality .040 Aluminum using UV resistant inks.Good for indoor and outdoor display
🔗Funny novelty signs comes with pre-drilled mounting holes to make it simple to hang them on the wall of your home or office
🔗These metal sign make the perfect gift for any man cave, office, basement, garage, college dorm, kids bedroom, game room, bar, pub, tavern or countless other places where can be seen at indoor & outdoor

Unicorn Valentine's Day Card

Bestseller No. 1

American Greetings Unicorn Valentine's Day Card for Daughter with Stickers (Magical)

Front Message: For a lovable daughter.
Inside Message: Wishing a girl who's a sweetheart (that's you!) a day filled with smiles and lots of love, too…
This Daughter Valentine's Day greeting card features a magical unicorn theme and an activity poster with stickers.
This thoughtful Valentine's Day card is perfect for a daughter!
Envelope included.

Mini wishing ball
Mini Wood You Be Mine Notepad

Bestseller No. 1

Pocket Notebook Set, 3.5" x 5.5", Softcover & Durable Notepad, 6 Pack - 30 Sheets (60pages) Lined Stitched Journals, Small/Mini Size Memo Book (Red) for Field, Travel,& Writing; with Sticky Note

✅ GET MORE VALUE WITH OUR 6-PACK POCKET NOTEBOOKS: for the same price as others' 5-pack, you get more for less $$$! Each book contains 60 pages (30 sheets) college lined paper to give you an easy, efficient experience. Go ahead and let the ideas flow! This compact notebook is perfect for jotting down notes and ideas.

✅ STITCHED, NOT STAPLED: Compared to other notebooks that are stapled, our notebooks are made with a durable stitched binding that keeps the pages securely together. Made of high quality lined thick paper (100 GSM) this paper prevents ink from bleeding through the pages and is suitable for most pen types.

✅ CARRY ANYWHERE - PERFECT FOR POCKETS: These lightweight and travel-friendly notebooks are very easy to carry, anywhere and anytime. Opportunities and inspirations strike at any time. The compact size makes it an easy, lightweight option for any notes you need to make. This notebook can also be a perfect gift for you, friends, colleagues, and relatives. Or reward your hardworking kids or school students.

✅ WITH STICKY NOTE: We know you love to take down notes, so we're giving you more! Add these sticky notes to your writing essentials and we're sure you won't miss any TO DO's and reminders. Go ahead, write and paste it anywhere.

✅ MULTI-PURPOSE: Easy for jotting down essentials and fits well in your pocket or travel bag. An ideal choice as a memo pad, notepad, for business meetings or conferences composition, class or schoolwork, traveler notebook, record book, and daily planner use.

Scented bubble bath

The Honest Company Truly Calming Lavender Bubble Bath Tear Free Kids Bubble Bath Naturally Derived Ingredients & Essential Oils Sulfate & Paraben Free Baby Bath 12 Fl Oz

Plant based formula: Our ultra-calming lavender bubble bath with naturally derived ingredients and essential oils is the perfect addition to your bathing routine; It cleans, gently soothes, and nourishes baby's skin without over drying
Gentle, mild, & tear free: Gentle enough for daily use, this mild and tear-free calming bubble bath with super foaming bubbles cleans and helps retain moisture for delicate skin; Lavender essential oil perfectly balances the organic botanicals
Made without: SLS, sulfates, parabens, synthetic fragrances, dyes, formaldehyde donors, MEA, DEA, or TEA: We use smart ingredients to create trusted products that work, because you shouldn't have to choose between what works and what's good for you
Lavender essential oils: Super-calming lavender essential oil calms and relaxes, making this the perfect addition to your baby bath routine; Organic chamomile and Calendula gently nourish the skin; Jojoba protein and quinoa extract help enrich babies' delicate skin
Honest purpose: We love your babies; That's why we err on the side of caution when it comes to ingredient selection, doing our best to avoid chemicals of concern; We use smart ingredients and create trusted products that work

Prescription For Love Valentine Candy

Bestseller No. 1

Missing piece puzzle necklace

Single Velvet Rose

Bestseller No. 1

Red knitted socks

Sale

Bestseller No. 1

Leg Warmers for Women Girls 80s Ribbed Leg Warmer for Neon Party Knitted Fall Winter Sports Socks Red

♥MATERIAL: The knit leg warmers are made of 100% acrylic elastic fibers. We select high quality acrylic, the thickness is four times that of ordinary cotton. They are thick, soft, warm and comfortable.
♥SIZE: One Size fit a most women and girl. Sock length: 40cm/15.7inch. The length is comfortable and the insulation is effective for the legs.
♥FEATURE: Winter long leg warmers can add warmth, style, and comfort. There have many colors for you chosen, you can choose a pair of socks according to mood to match your clothes and publicize your personality.
♥OCCASION: Great for dancers, 80s music party, ballet, yoga and going to the gym, as they keep your calves warm when working out. You also can use these socks to match boots, clothes and skirts, it will create a feeling of fashion and layering.
♥GREAT GIFT: A variety of colors and styles to choose, a warm gift to your family members, wife, mother or friends. It can be helpful to protect your legs in winter. And can also be used when attending a party, have a nice time together.

Colorful beach blanket

Sale

Bestseller No. 1

POPCHOSE Sandfree Beach Blanket, Large Sandproof Beach Mat for 4-7 Adults, Waterproof Pocket Picnic Blanket with 6 Stakes, Outdoor Blanket for Travel, Camping, Hiking

SAND-RESISTANT, WATER-RESISTANT and DRY-QUICK: The beach blanket is made of Parachute Ripstop Polyester which is strong, durable, lightweight and 100% breathable. NO WORRY about the sand sticking to the beach blanket and easy to get off the sand and brush off. The picnic blanket also dries quickly so you don't need to wait around for it to dry. Get it as your travel accessories.
DOUBLE WIND-RESISTANT DESIGN: The sandproof beach blanket with 5 integrated sand anchor pockets and 6 ground stakes, provides dual wind-resistent protection to keep the blanket on the ground even in high winds. The pockets are with built-in zipper which can keep your valuables safe. An ideal beach accessory.
LARGE, COMPACT & LIGHTWEIGHT: The sandproof beach blanket is 83" X 78" to fit 4 persons. And it folds to compact size (4.5 X 8 in) that fits in a pouch to make a great, lightweight carry along. It is also a handy blanket in case of bad weather where you need some extra protection to cover with.
ENJOY YOUR OUTDOOR TIME: Our ultra-compact sandproof beach blanket designed with portability in mind is the perfect ground sheet for all occasions. Whether yoga lovers enjoy exercise alone on the beach, couples take romantic vacation or a family go for a funny picnic, this outdoor blanket will be your favorite companion. Just take it on camping, hiking, picnics, music festivals, or any other outdoor activity.
ACCESSORIES: This beach mat includes 6 stake anchors, a safety carabiner and a carry bag. Its triple stitched for maximum strength and durability. Enjoy outdoor fun with more comfort and a lot less hassle.

Strawberry covered donuts

Sale

Bestseller No. 1

Moretoes 24pcs 12 Inch White Bakery Boxes Cookie Boxes Valentine's Day Chocolate Strawberries Muffins Donuts 12x8x2.5

Quantity: 24 exquisite white bakery boxes with window, with blank stickers for DIY decoration.
Size: 12x8x2.5 inch large size, specially designed for baked goods such as pastries, fondant biscuits, chocolate covered strawberries and so on, keeping them away from stacking and mess.
Transparent windows: These transparent windows are simple and elegant, making it convenient for displaying beautiful baked pastries.
Eco-friendly materials: These baking boxes are made of high-quality eco-friendly paper, and they are sturdy and durable. Pre-folded for easy assembly.
White bakery box with window is simple and elegant, you can also use brushes or stickers to DIY exclusive bakery gift boxes. Quickly put in your elaborate baked pastries and share this joy with friends, family, and customers.

Portable Cupid Figurine

Enesco Peanuts by Jim Shore Snoopy Cupid Love Miniature Figurine, 3 Inch, Multicolor | Hand-Painted

SNOOPY FIGURINE: Snoopy is here to help you find your special someone with this adorable cupid miniature figurine! The 3-inch figurine is a part of the Jim Shore collection
GIFTABLE & COLLECTABLE: This is perfect to place on your mantle during Valentine's Day, or to gift to a friend who is a big fan of the Peanuts tv show, comic, or holiday movies!
HAND-PAINTED: This figurine was hand-crafted from high-quality stone resin with intricate styling and attention to detail
OFFICIALLY LICENSED: The Snoopy cupid miniature figurine is officially licensed by Peanuts and is 100% authentic.
MADE FROM STURDY MATERIALS: The figurine was made from sturdy materials and will provide long-lasting joy for holidays to come

Heart rock print

Hugs and Kisses Frame

Bestseller No. 1

Daddy Kisses

Chronicle Books
Gutman, Anne (Author)
English (Publication Language)
14 Pages - 05/01/2003 (Publication Date) - Chronicle Books (Publisher)

Love Tokens

Bestseller No. 1

Heart Plush Toy

Sale

Engraved Pebbles

Bestseller No. 1

ROCKIMPACT 12 Engraved Inspirational Stones, Pocket Size Highly Polished Natural River Rock, Faith Stone Bulk Lot (Set of 12, 12 Different Sayings)

✿ AMAZING VALUE FOR MONEY : Each super value set includes 12 engraved natural river stones. Amazing wholesale value for all retailers and business owners! Great for parties, gifts and events. Perfect for schools, church fundraisers and more.
✿ BEST QUALITY WITH UNIVERSAL FIT & MULTI PURPOSE : Stone size is approximately 2" - 3", Weighs 2 ounces/piece. Really fits in the pocket and also perfect sizing to hold in hands.
✿ AMAZING GIFTS & UNIQUE DESIGNS : Highly polished stunning pebble stones, with inspirational words that are hand engraved, not imprinted or etched. Smooth and feels great to hold in your hand for relaxation or anxiety relief. An ideal gift for anyone who needs to lift the mood.
✿ NATURAL STONES & LEADING BRAND : From Rock Impact, America's Leading Stone Art & Craft Brand. Every piece is natural and unique, thus shape and size vary. Engraved with the following messages: Gratitude, Faith, Love, Hope, Believe, Courage, Peace, Pray, Happiness, Inspire, Strength, Dream.
✿ 100% SATISFACTION GUARANTEED : Customer satisfaction is our highest priority! We are so sure that you will love your rocks that it is backed with a 100% money back guarantee. If you are unsatisfied in any way we will refund your money with no questions asked!

Pack of pink bleeding hearts
Couple Pillowcases

Bestseller No. 1

SLPBABY Silk Pillowcase for Hair and Skin with Hidden Zipper Print (Queen, Pattern15)

Fabric: Both Sides 100% 16MM Mulberry Silk
Closure: Hidden zipper for style comfort and better fit Each pillowcase is handmade and shows top-quality workmanship
Size:20 x 30 inches (51 cm x 76 cm) fits most queen/standard size pillows
Silk's natural protein fibers protect the skin and hair preventing wrinkles and split ends
The fabric of pillowcase is lovely the hand is smooth with a nice drape. The colors in the print are vibrant and do look just like the picture

Secret Message Cuff Bracelet

Joycuff Difficult Roads Often Lead to Beautiful Destinations Personalized Inspirational Bracelet Sympathy Encouragement Gifts

Difficult roads often lead to beautiful destinations hidden message engraved, come with elegant gifts box, Inspirational gifts for women, Great Birthday gifts, Retirement gifts, Christmas gifts, Graduation gifts, Encouragement gifts for women
Cuff bracelet measurement, W/0.24" L/6.2" thickness 2mm, open size bent easily can fit for most wrist, girls, women, boy
Cuff bracelet is made of surgical 316L stainless steel, stronger and more durable, will never fade, rust, tarnish, corrode, stain, never turn skin green, hypoallergenic and nickel free, 100% healthy for body and environmental
Affordable Price with exquisite quality, High polished cuff bracelet, shinne surface, very smooth with rounded edges to avoid scratch your wrist, clear engraved easily reading
Joycuff will provide each customer with the highest standard of customer service and 100% satisfied shopping experience, If you are not completely satisfied with your purchase, Just contact us, We will save your problem within 24 hours.

Heart-shaped laptop stickers

Bestseller No. 1

USA Sticker Heart Shaped American Flag Decal Apply To Mug Phone Laptop Water Bottle Cooler Oval Bumper Patriotic Navy Army Marine Military

MODERN DESIGN: American flag stars and stripes in a heart. Developed from pain-staking research on topic, culture, and design trends and injected into the design, including colors, cut shape and messaging.
STICKS TO HARD SMOOTH SURFACE: Peel, apply, and stick to a lunch box, water bottle, laptop, phone, mug, cooler, thermos, cargo rack, tumbler, skateboard, helmet, and growler.
DURABLE LONG LASTING DECAL: High quality, vinyl sticker decal, die-cut, waterproof, will last years and YES! home dishwasher-safe.
GREAT SMALL TOKEN GIFT: Unique present for those who are homesick, traveling, or visiting. Share with them a little token of your appreciation.
YOUR SATISFACTION IS IMPORTANT: We cover you against product defects, poor application, or shipping errors.

Heart-shaped padlock with keys

Bestseller No. 1

Lover Heart Padlock Necklace, Choker Necklaces for Women with Lock and Key, Metal Padlock Choker Pendant 18in

💕The premium quality padlock necklace is incredibly comfortable, the choker necklaces for women is really pretty and delicate so this lock necklace is not for yanking on.
💕This beautiful shiny chained padlock pendant collar is fitted with a small real, working, spring-loaded padlock. This silver padlock chain for egirl eboy punk will unlock everyone's compliments.
💕The Heart-shaped lock necklace for women comes with two keys and you can only open the chain necklace with the key. This heart silver padlock chain will be a meaningful gift to cherish love between you and your beloved ones! It can be sent to your friend, spouse, girlfriend, sister, mother, daughter.
💕This padlock necklace collar is not adjustable, please make sure the size (17.7 inches) is fit for your neck before order it.
💕Non-toxic, harmless, Non-fading, Anti-rust. If you're looking for a delicate day collar locking neckchain that will fit right into your everyday lineup, this locking day collar chain must be a perfect choice which can match with most of outfits in your wardrobe.

Scented shower gel

Bestseller No. 1

Dove Body Wash Variety 6 Pack - Shea Butter, Deep Moisture, Pistachio Cream, Coconut Milk, Gentle Exfoliating and Silk Glow, 16.9oz Each International Version

Variety 6 Pack - Shea Butter, Deep Moisture, Pistachio Cream, Coconut Milk, Gentle Exfoliating and Silk Glow, 16.9oz Each. Choice of scents may vary based on availability.
Dove is the #1 Dermatologist-recommended body wash
Moisturizing body wash gives you softer, smoother skin after just one shower
NutriumMoisture nourishes skin deep down
Formula with technology delivers skin natural nutrients

Tic Tac Toe Tote Bag
Custom Conversation Heart candy

Bestseller No. 1

Candy Shop Conversation Hearts - 1 lb Bag (1)

IRRESISTIBLE FLAVOR: Enjoy those sweet and tangy SweetTart flavors you love!
SWEET TREAT WITH A MESSAGE:These adorable and crave worthy pastel colored candy hearts are engraved with romantic words and phrases such as "Kiss Me," "Yes," "Love Ya," "Be Mine," and "Hug Me".
OUTSTANDING VALUE: Enjoy the quality, tasty treats you love for less. Candy Gift Shop buys the freshest candy by the truckload, direct from the manufacturer, giving you OUTSTANDING QUALITY and GREAT VALUE. Guaranteed fresh and professionally packaged! We use custom heat sealed bags for freshness and tamper evidence.
CANDY FOR ANY OCCASION: Planning for a party? Need to fill your candy bowl?? Looking for that perfect gift to brighten someone's day? Also great for holidays, romantic surprises, lunches, movie nights, holidays and special events.

Personalized chocolate bar

Bestseller No. 1

Birthday Personalized Wrappers for Hershey's Chocolate Bars (25 Count)

Includes 25 paper wrappers and silver foil sheets
Fits 1.55oz Hershey's Milk Chocolate Bar, 1.45oz Hershey's Special Dark Bar, 1.6oz Embossed Belgian Milk Chocolate Bars, 1.55oz Hershey's Cookies n' Crme Bar, 1.55oz Nestle Crunch Bar, 1.75oz Hershey's Mr. Goodbar, 1.55oz Hershey's Krackel Bar
Dimensions: Foil: 7 1/2" x 6", Wrapper: 5 9/16" x 5 3/8"
Candy not included
DIY Favors for Your Birthday Candy Buffet

Heart-shaped Brownies

Andaz Press Fully Personalized Collection, Chocolate Bar Labels, 10-Pack, Custom Text or Logo

Write TEXT and COLOR in gift message box as you're checking out.
INCLUDES: 10 adhesive labels, designed by Andaz Press. DOES NOT INCLUDE CANDY.
SIZE: 5.31-inch x 5.25-inch. Fits Hershey's Milk Chocolate Bars Â. CHOCOLATE NOT INCLUDED. Properties: Matte finish. Single-sided, printed on high quality adhesive paper, with vibrant colors. Actual product color may vary slightly due to differences in monitor settings.
DOES NOT INCLUDE CHOCOLATE. Purchase includes adhesive labels only. Perfect to add to party favors, centerpieces, or dessert tables to add a unique touch to your wedding.
 Andaz Press. Original design by Andaz Press Â. All rights reserved. FLAT RATE SHIPPING: Fill your cart with Andaz Press items, and pay ONE LOW SHIPPING RATE. Expedited and 2-day shipping also available! All orders ship within 1-2 business days from California.

Heart-shaped Putty

Bestseller No. 1

Fyess 50PCS 1.5oz Heart Shaped Slime Storage Containers, Slime Containers Transparent Plastic Boxes Heart Shaped Leak Proof Containers with Lids for Slime, Liquid, Foam Ball, DIY Slime, Soft Clay

Dimension: the transparent container is 5.5 x 3.5 x 4.5cm/ 2.6 x 2 x 1.02 inch, can store 45 g of slime; Heart shaped container storage capacity is 45 ml.
Cute size and shape for storage of all kinds of trinkets, such as crafts, styrofoam balls DIY accessories, slime, clay, slime beads, snow mud, crystal mud, foam balls and so on.
Made from transparent and recyclable PP material, eco-friendly and non-toxic. Allows you to store your slime for maximum freshness and organization. You can wash them after every usage for next time.
Drop resistance, anti-extrusion, stackable, washable and reusable. Allows you to label and classify your various colors slime foam ball slime conveniently. Good sealability with no risk of cracking or leaking. And the seal is secure enough that the slime didn't dry out over a several day time period.
Firmer and more quantity than others, pack of 50, enough for your use.

Bright red love seeds

Bestseller No. 1

20 Bright Red Bleeding Heart Seeds Dicentra Spectabilis Shade Flower Garden, Flowering Seeds

Beautiful Flowering - 20 Bright Red Bleeding Heart Dicentra Spectabilis to Plant , Enjoy outside in the garden and indoor as cut flowers.
Fun Planting - Plant wildflower style or in carefully arranged beds, whatever suits your fancy - Perennial and annual flowers
Friendly Pollinator - Butterflies and Bee love these flowers and will likely pay you many visits. Great way to support your local pollinators.
Easy to Grow -- Instructions additional growing tips in the ¡°How To¡± section of our website. Plus we are available to answer your questions as well. If these seed don¡¯t germinate or not received the seeds, we will happily make it ¡°Right¡± for you.
Garden Gift -- Fun to grow. Great for Privacy. Easy and fun.It will be a good gift for friends who love planting.

Soft Bedroom slippers with hearts

Bestseller No. 1

Women's Fuzzy Fluffy Furry Fur Slippers Flip Flop Open Toe Cozy House Memory Foam Sandals Slides Soft Flat Comfy Anti-Slip Spa Indoor Outdoor Slip on (01/Pink, 9-10 M US)

♥ FUZZY & LUXURY SLIPPER SHOES - Soft furry faux fur upper plus terry cloth lining, with fashion glitter trim perfect for girls or ladies who love fancy slides and warm feeling.
♥ SUPER COMFORTABLE Sandals- These house slippers are extremely cozy & comfy! They feature an open-toe design and a fuzzy plush fabric that makes them warm, soft and relaxing.
♥ CUSHIONING & SUPPORT - These slip-on furry shoes were made for leisure time at home. High density terry cloth foam cushions your every step with ultimate supportive comfort and feels like ergonomic pillows under your feet.Meticulous sole stripe, textured rubber sole material and the progressive ladder designed, makes each step with confidence and stability.
♥ PERFECT GIFT CHOICES - Available in 5 colors, Luxury Grey, Pretty Beige,Cute Pink, Spring Red and Autumn brown, perfect for women from all ages and lifestyles. They are great gifts for girlfriend, wife, mommy, daughter and your loved ones who would like to refresh her daily wearing. Also perfect for bride, lady, travel and holiday wear.
★★ SIZE SUGGESTION - EU 36-37 | US Women 6-7, EU 38-39 | US Women 7.5-8.5, EU 40-41 | US Women 9-10. EU 36-37 | US Women's 6-7 | Feet Length 9.4', EU 38-39 | US Women's 7.5-8.5 | Feet Length 9.88', EU 40-41 | US Women's 9-10 | Feet Length 10.2'. Slipper is slightly narrow in width, if you have wide feet, we recommend buying a size up.

A "10 Things I Love you About You" poster
Colorful socks

Bestseller No. 1

Romantic Fortune cookies

Bestseller No. 1

Heart candles

Bestseller No. 1

YMOON 50 Pack Heart Shaped Unscented Tea Lights Candles – Smokeless Tealight Candles - Decorations for Wedding, Party, Votives, Oil Burners and Christma (Red)

50pcs(25 x 2 layers) cute heart shaped smokeless unscented tealights candles per package
Material: Eco friendly and Non-toxic Paraffin Wax with aluminum tin
Burning time: about 1.5 hours. Burn smoothly and completely
Size: 1.5inch x 1.5inch x 0.4inch
Romantic and sweet candles for wedding, anniversaries, holidays, parties, votives, dating, New Year, Christmas, Halloween, Thanksgiving, oil burners, restaurants and festival celebration

Valentine's Day Strawberry muffins

Sale

Bestseller No. 1

Moretoes 24pcs 12 Inch White Bakery Boxes Cookie Boxes Valentine's Day Chocolate Strawberries Muffins Donuts 12x8x2.5

Quantity: 24 exquisite white bakery boxes with window, with blank stickers for DIY decoration.
Size: 12x8x2.5 inch large size, specially designed for baked goods such as pastries, fondant biscuits, chocolate covered strawberries and so on, keeping them away from stacking and mess.
Transparent windows: These transparent windows are simple and elegant, making it convenient for displaying beautiful baked pastries.
Eco-friendly materials: These baking boxes are made of high-quality eco-friendly paper, and they are sturdy and durable. Pre-folded for easy assembly.
White bakery box with window is simple and elegant, you can also use brushes or stickers to DIY exclusive bakery gift boxes. Quickly put in your elaborate baked pastries and share this joy with friends, family, and customers.

Valentine's Day Felt Heart Envelope

Bestseller No. 1

Valentine-themed watch

Valentines Romantic Rose Golden Pair His and Hers Wrist Watches for Couples,Fq-102 Ultrathin Brown Leather Strap,Set of 2 Pcs

1. Thank God I Met You - This pair watch launched for sweet lovers,mens and womens.Theme of love,never out of date
2. Unique Design - Dials placed side by side, there's a complete heart and a letter "love".Quality deluxe shining bling bling hand-inlaid crystals,luxury style
3. High cost performance - Stainless steel watch case,imported Japanese quartz movement,precise time display. Ultrathin real leather strap,wear comfortable. Waterproof,rain and splash water resistant,but not for submersion
4. Fashion and modern collocations,suitable for any occasions.Mutiple color matching choice
5. Well Packaged - High class gift box packaged,best choice as a gift for wedding,anniversary,birthday,Valentine's Day,Christmas and other meaningful days
Valentine's Day Care Package Ideas for College Students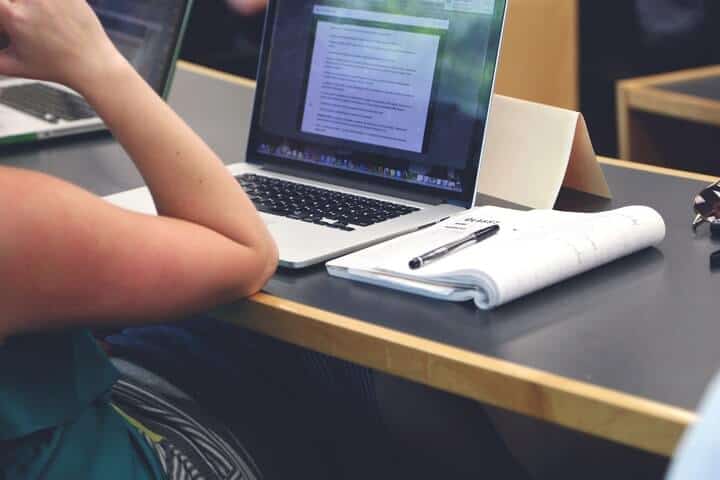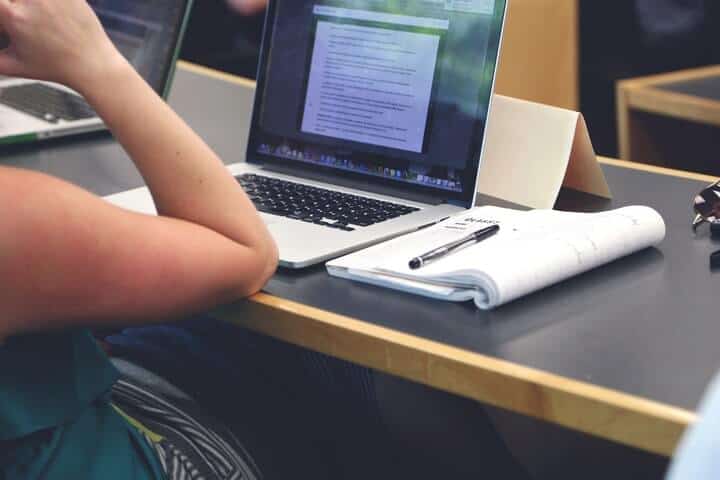 Got a "kid" in college that you'd love to remind how much you still love and care for them? Maybe a housemate or a friend you'd like to surprise on Valentine's Day? Here are some great ideas perfect for students:
Strawberry cookies

Bestseller No. 1

Colorful Desk Lamp

Sale

Bestseller No. 1

GKCI Touch Lamp, Portable Table Sensor Control Bedside Lamps with Quick USB Charging Port, 5 Level Dimmable Warm White Light & 13 Color Changing RGB for Bedroom/Office/Hallways

The incredibly convenient 360 degrees touch control offered by the Biilaflor makes it super simple to use. With a white light mode that features three brightness levels and a multicolor setting, which includes over 256 combinations, it's great for special events.
With a colorful light that creates different effects to suit your mood, the Biilaflor Dimmable is perfect for illuminating any space for every occasion. It's battery-operated, charges via USB.
Dimmable for color-changing capability and funky round shape. In addition to providing soft, eye-friendly light, the Biilaflor is very handy carrying that makes it easy to take with you to the kitchen for a late-night glass of water, and it's also great to have around during emergency situations in case you lose power.
Remote -Control 13 Colorful Display: Auto-cycle an extensive selection of colors from the red-green-blue color spectrum or pick and pause on your favorite, just simply tap the control panel on the top of the touch lamp,and change the colors you want,that's great for relaxing background illumination and reading
Your Satisfaction Matters: We provide a 30-day money-back guarantee, 18-month warranty, and lifetime technical support to ensure your good shopping experience, just buy with confidence

Colorful gift tags

Bestseller No. 1

120PCS 2.4'' / 6 cm Colorful Craft Scalloped Paper Label Tags with 66 Feet Jute Twines String for Wedding Birthday Party Decoration Gifts, Organizing, Arts & Crafts

Material: Tags are made with high quality paper card. Tag diameter: 2.4'' / 6 cm.
Come with 66 feet jute twine, durable and multi-purpose for DIY projects.
The Kraft tags come with pre-punched holes ready to use. The paper tags are sturdy, rustic, and fun!
Great use for: Christmas gift tags, Baby Shower Gift Tags, Wedding Favor Tags, Holiday Gift Tags, Gift Wrap Tags, Price Tags, Wine Bottle Tags, Mason Jar Tags, Scrapbooking, and Arts & Crafts Projects.
Package include: Total 120PCS colorful paper tags.(20PCS * 6 Colors).

Heart Envelopes

Bestseller No. 1

HANSGO Gift Card Envelopes, 100PCS 4 x 2.8 inch Cute Envelopes Small Gift Card Holders Mini Seed Envelopes with Heart Shaped Clasp

Package Includes: 100 pcs kraft paper envelopes in vintage style, 4" x 2.8" (folded), perfectly hold the credit card, debit card, greeting card, thanks card, seeds, etc.
Easy to Assemble and DIY: Mini envelopes are unfolded in the package. You can assemble the envelope within 4 steps according to the 3rd picture on the left side of our Amazon page, no glue or ropes needed.The surface of this envelope is blank. You can write and paint on the envelope to enhance your affections and make every piece of evelopes the one-of-a-kind.
Premium Material: Made of high-quality kraft paper, thick and sturdy, not easy to fall apart or break, can provide a solid protection for the items inside.
Heart-shaped Clasp: The unique clasp design not only can make the evenlope more elegant and attractive, but also more tight sealing.
Wide Application:Perfect as birthday card, party greeting card, photo props, etc. Suitable for wedding banquet, Thanksgiving, Valentine's Day, birthday, Christmas, baby shower, graduation ceremony, etc.

Heart-shaped Pasta

Bestseller No. 1

Pastabilities Heart Shaped Pasta, Fun Shaped Noodles for Kids and Valentines, Non-GMO Natural Wheat Pasta 14 oz (2 Pack)

FUN SHAPES KIDS LOVE TO EAT heart pasta with shapes that are easy to make and fun to serve, your kids will gobble them up
HIGHEST QUALITY INGREDIENTS our pasta for kids is made with 100% durum wheat and vegetable powders with pieces that are the perfect bite size
MADE THE OLD-WORLD ITALIAN WAY using bronze dies and slow drying, creating a porous texture and more delicious taste
ALL NATURAL our naturally vegan fun pasta noodles are Non-GMO and made in the USA
FUN PASTA SHAPES FOR EVERYONE from animal shaped pasta, sports, holidays, and more, our shapes are perfect for any occasion and craft projects too

Engraved Postcard

Bestseller No. 1

GiftsForYouNow Engraved Love You Mom Wood Postcard, 5 1/4" w x 3 3/4" h

Our wood postcard measures approximately 5 1/4" w x 3 3/4" h x 1/4" d has 2 removable stand pieces.
Item will be made from 1/4" sturdy Alder wood.
Wood item is a beautifully carved shape- sizes vary. Engraving colored as shown.
Two piece wood stand included.
Due to the nature of Alder wood color and grain will vary.

Photo Collage Cereal Bowl

Bestseller No. 1

Beach Area Rug Floor Mat for Bedroom Rugs A Collage of Summer Photos 6'7"

This rug is a round rug with a diameter of 79 inches. These rugs are available in a variety of colors and sizes.
Round polyester carpet: stylish and unique polyester carpet is very suitable for , bedroom, children's room, kitchen, dining room, children's playroom, etc.
This round rug: The round rug in this area has a chic design, very beautiful and durable, suitable for high flow areas, so the decoration is unique and eye-catching.
Round washable polyester carpet: Machine wash in cold water, delicate circulation, can quickly dry to anti-wrinkle. Do not bleach. To protect the carpet, it should be washed gently in water not exceeding 30 ° C or preferably by hand.
We have been working hard to provide you with high-quality products and sincere services. If you have any questions, you can contact us at any time, we will solve it for you as soon as possible, and try to give you the ultimate experience.

Valentine's Day Live Bingo

Bestseller No. 1

Follow Your Heart Pocket compass

Bestseller No. 1

The LoveBook Activity Book

Sale

Bestseller No. 1

Valentine's Day Recipes Book
Glitter Heart magnets

Bestseller No. 1

Melissa & Doug Wooden Heart Magnets Craft Kit

4 heart-shaped wooden magnets to decorate
Includes 4 colors of paint, paintbrush, 12 gem stickers, glitter glue
Each magnet is a different design
Helps develop concentration and fine motor skills
Ages 4 years and up

Heart-shaped Heat Changing Mug

Bestseller No. 1

Personalized Coffee Cups, personalized mug that Can Be Customized for 3 Photos Special Coffee Cups with Heat Color-changing Heart-shaped Handles Mother's Day Birthday Gift

♥Customizable Mug♥: Use your photos to design a ceramic bowl with a heart-shaped handle. We provide you with high-quality, high-quality coffee cups. Click Customize Now, choose to upload 1-3 images, nothing more.
♥Unique design♥: The cold cup is black, it will turn white after pouring the hot liquid, the printed image will be displayed, and it will turn black again when the temperature drops. The cup is thick and the mouth is soft and delicate, making your taste more memorable. The unique ear design can be held comfortably. The ceramic bowl is moderate in weight, strong and durable, and can bring you and your family a healthier life.
♥Personalized Gifts♥: A custom cup with a personalized photo can be used as a good gift for friends or family members, or for different anniversaries such as Father's Day, Christmas, Thanksgiving, Valentine's Day and Halloween. Holiday souvenirs.
♥Washing Instructions♥: Dishwasher, microwave oven and oven are not available. Do not expose it to strong light or immerse it in water. Do not scratch or wipe the image on the surface of the cup with hard objects。
♥100% happiness♥: Using high-quality photos, you will get the perfect personal coffee mug. If you have any questions, please contact us. We will serve you 24 hours a day.

Phone cards to call home
Monogrammed colorful spoons

Bestseller No. 1

DOWAN Spoon Rest 2 Sets, Spoon Rest for Kitchen, Modern Farmhouse Spoon Holder for Stovetop Countertop, Ceramic Colorful&Classical Decor Spoon Rest

Spoon rest set of 2: Packed of 2 sets of spoon rests can provide you with spare options. it's good for cooking utensils such as spatula, stirring spoon, teaspoon, coffee spoon, and keep your kitchen neat and dirty-free
Healthy spoon holder: DOWAN insists on using the top grade porcelain, Lead-free,cadmium-free. A sturdy and long-lasting cooking spoon rests are safer than steels, plastic, silicone, and it will never scratch, rust, melt or age
Dishwasher Safe: These cute spoon rests (8.6''L x 4''W) are ideal for your kitchen counter, cooktop, tabletop, coffee bar, coffee nook, or coffee station. The ceramic spoon is easy to clean and dishwasher safe
Versatile Spoon Rest: ceramic spoon rests for kitchen are specially designed for your busy life. these modern farmhouse spoon rest are perfect for alongside your stovetop, countertops, coffee bar, and tabletop
Classical and Sweet Design: The beautiful stove spoon holder could bring you a good mood and great convenience. Porcelain spoon rest can be used for home decoration and also the best choice for Christmas, housewarming, or wedding gifts

Love Hacks for Couples Game

Love Hacks for Couples Game -Fun Wedding Gift Or Couples Gift - Couples Games W/ Long Term Action Plan To Boost Your Marriage & Relationship

💗 PERFECT WEDDING OR ANNIVERSARY GIFT FOR COUPLES! With weekly love hacks to help boost your relationship in every way, it is definitely the gift that keeps on giving!
💗 A RELATIONSHIP CARD GAME FOR COUPLES that helps maintain a strong, healthy relationship. No more feeling uninspired, unappreciated, disconnected, or stuck in a rut! Weekly exercises are geared towards shifting couples away from old, stale patterns and into productive, thoughtful behaviors that foster an improved connection and an increased enjoyment of one another.A PERFECT GIFT for Valentine's Day Gift, Anniversary Gift, Wedding Gift, or Birthday Gift for your Spouse
💗 A BETTER CONNECTION awaits you! Love Hacks is chock full of simple action steps that pack a ton of enjoyment, love, and fun into your relationship. It is hands down, the easiest way to maintain or get your relationship back on track.
💗 PERFECT COUPLES GIFT Wedding Gift , Anniversary Gift , Valentines Gift or Birthday Gift for your loved ones! Love Hacks for Couple's is truly the perfect gift that will give the whole year round. With weekly action steps that continue to bring smiles and capture the best parts of a relationship, it is truly the gift that keeps on giving!
💗 COUPLE'S KINDLE CARDS is now Love Hacks For Couples! Same great action plan with a new name, funner graphics, and no more guidebook! We have incorporated all the customer feedback to make Love Hacks the ultimate relationship enhancer!

Valentine's Day mug

Colorful Pop Sockets

Bestseller No. 1

Colorful Aesthetic Geometric Triangle Shapes PopSockets PopGrip: Swappable Grip for Phones & Tablets

Colorful and cute abstract geometry geometric triangle shapes in fun bold aesthetic color palette.
Awesome and unique trendy gift for quilters, crafters, and design lovers.
PopGrip with swappable top; switch out your PopTop for another design or remove it completely for wireless charging capabilities. (Not compatible with Apple MagSafe wireless charger or MagSafe wallet.)
Expandable stand to watch videos, take group photos, FaceTime, and Skype handsfree.
Advanced adhesive allows you to remove and reposition on most devices and cases.

Love Notes Memory Jar

Top Shelf Love Notes Memory Jar ; Unique and Thoughtful Gift Ideas for Husband and Wife ; Romantic Gifts ; Memorable Keepsakes ; Kit Comes with 180 Tickets and Decorative Lid

THOUGHTFUL TOUCH Give the gift that shows your loved ones just how much you love and care about them with a Top Shelf Love Notes Memory Jar
UNIQUE KEEPSAKE By giving a Love Notes Memory Jar, you are giving your spouse, girlfriend, or boyfriend a gift they can enjoy for many years to come
GREAT GIFT FOR ANY OCCASION Whether it's for a birthday, Christmas, Valentine's Day, or any occasion, a Love Notes Memory Jar is the perfect gift
COMPLETE KIT Top Shelf Love Notes Memory Jar kit comes with 180 blank tickets, pen, rewritable twine hung plaque, and decorative lid
CAREFULLY PACKAGED Our Love Notes Memory Jar comes safely packaged in our protective gift box

Heart-shaped sleep mask

Shinywear Cute Rabbit Sleeping Eye Mask Plush Blindfold Travel Sleep Masks Super Soft Funny Eye Cover for Kids Girls and Adult (Bling Love Heart Face Alpaca)

Sweet smile llama eyemask made of soft fleece surface(Cream yellow long hairy,bling-bling pink sequins ears and face,smile eyes,elastic head band ) Silk inside is comfortable in all season to touch skin,indoor outdoor use.
Fashion and necessary when traveling,portable to carry when take a subway/bus/plane,do yoga, camping,afternoon naps,take a flight,meditation and shift work have a rest
Make it fun even while you're not using it for sleep,use for performance/show to match costume,novelty cartoon animal is kids favorites
One size fit most ADULT/ KIDS,stretchy back head band for perfect fitting, easy to put on& will not fall off while sleeping,
Creative gift for women girls child favorites. great as a Christmas Xmas surprised Halloween Thanksgiving Valentines Day Easter practical Birthday gifts

Valentine's Day Themed Magazines

Bestseller No. 1

Gourmet coffee

A movie ticket to a romantic movie
Recipe For Love Framed Print

Sale

Bestseller No. 1

Shopping Gift certificates
Heart-shaped keychain

3 Pack Cute Novelty Heart Keychains Faux Fur Ball Pom Pom Key Chain Ring for Women Girls Bag Pendant (Red Purple Pink Heart)

3 Pack - Makes it easy to track your belongings. These cute furry pom pom fur accessories are very good bag charm, keychains or pendent toys.
Great as a keyring. They are very bright-colored and larger than your keys, which makes it much easier to find amidst your belongings.
Has both a lobster clasp and a keyring. This makes it very easy to hang on anything you want it to decorate. It is a beautiful gift for moms, friends, kids or for yourself.
The heart is 3.25 Inches not including chain. The chain length is 2.5 Inches. Great party favor item. Kids will be very happy with this giveaway item in their goody bag. Perfect for girls and teens.

Heart-shaped stress ball

Bestseller No. 1

Video Tape of recent events at home
Open When Letters

Sale

Bestseller No. 1

Travel map with your initials
Peanut Butter Cup Hearts

Bestseller No. 1

Pop tarts

Sale

Bestseller No. 1

Pop-Tarts, Breakfast Toaster Pastries, Variety Pack, Proudly Baked in the USA, 54.1oz Box (32 Count)

Soft toaster pastries with the flavors of brown sugar cinnamon or frosted strawberry; Both varieties topped with delicious frosting; Sweet, fully baked, and ready to eat
Start your day with crumbly pastry crust and yummy filling; A delicious, family-favorite morning treat; Great for the whole family
A fun part of any balanced breakfast at home or on-the-go; Good source of 3 B vitamins; Proudly baked in the USA; Contains wheat and soy ingredients
A travel-ready food; Makes a tasty snack at work, afternoon pick me up at school, or late night treat; Stow in lunch boxes, totes, and backpacks
Includes 1, 54.1-oz box containing 32 toaster pastries–16 pastries of each flavor, 8 packages per flavor total; 2 pastries per package; Packaged for freshness and great taste

Colorful pillowcase

Bestseller No. 1

Colorful paper clips

Bestseller No. 1

KAZOKU 1 Inch Assorted Color Mini Paper Clip Holder,Color Coated Paper Clips for Files, Papers, Office Supply(200 Pack)

【COLOR 】Our paper clips have a variety of colors. Pink, red, blue, green, yellow and white.
【PACKAGE INCLUDES】Package include 200 pieces 1 inch (28mm) paper clips.
【RUST-PROOF AND DURABLE】Paper clips are vinyl coated, resist corrosion, smooth surfaces prevents snags and marks or rust on papers for the metal clip.
【MORE USES】Assorted colors make color-coding documents easy, best for document folders classification,it is good for Files, Papers, Office Supply.
【KAZOKU BRAND】: Our company is devoted to making sustainable and good-quality goods, keeping improving by continuously listen to customers' requirements. You are welcomed to contact us if you have any problems.

Colorful apron with hearts

Bestseller No. 1

aportt Funny Unicorn Apron Brave Unicorn Soldiers with A Gun Party Aprons Colorful Hearts Printed Bib Durable Polyester with Adjustable Straps Suitable for Kids Girls Children

★【UNICORN KITCHEN GUN APRONS FOR MEN】: Made from thick breathable polyester and it is easy to wash without fading or peeling. So comfortable you'll want to wear it all day. Do not use dryer or dry-clean or spin-dry, lay flat or hang to dry.
★【UNICORN FOR KITCHEN WOMEN GUN APRON】: Generous fit, works for men women boys and girls with the length 28.3 inches and width is 20.4 inches. Ideal for chef, grill master, restaurateur, mom, mother in law, dad, wife, nanny, husband, grandma, grandpa, gigi, yourself, best friends, BFF, sisters, sister in law, brother, brother in law, daughter, son, daughter in law, son in law, cousin, aunt, uncle, coworker, neighbor or any cook lover in your life.
★【UNICORN KITCHEN STUFF PATRIOTIC GUN APRONS FOR MEN】: Our unicorn kitchen apron covers the entire front to keep splashes of grease and water from getting on your clothes, so you won't get dirty and messy. Used for cooking, grill, picnics, parties, barbecue, camping, gardening, crafting, sewing. Unique apron for your home kitchen, back yard, front porch.
★【UNICORN APRON KIDS PATRIOTIC GUN APRONS FOR WOMEN】: Perfect for birthday party dinner prep, 30th, 40th, 50th, 60th, 70th, 80th, 90th birthday party gifts, retirement, Valentine's Day, Christmas, white elephant, Thanksgiving Day, hostess gifts, housewarming gifts, family reunion camping trip, grilled cooked based theme party. Wearing our cute apron is a fun way to greet your guests and everyone will get a good laugh out of it.
★【GREAT AFTER-SALES SERVICE】: Any unhappy shopping experience will be serious treated by us, we will always be here preparing to provide you with the best service. Any question or complain will be reply/solve within 24 hours! Purchase our Aprons Without Any Risk!

Emoji stress balls

Sale

Bestseller No. 1

Photo coasters

Bestseller No. 1

Southern Homewares Photo Coasters Set of 4 Wooden Rack Personalized Photo Gift Glass Picture Coasters Customizable Wedding

CUSTOMIZE YOUR COASTERS! – Easily protect and display your favorite memories, in a memorable way!
MAKES THE PERFECT GIFT! - Order a set, insert the perfect pictures and give as a heartfelt present to create a memorable occasion!
INCLUDES DISPLAY BOX! - Place coasters in the black wooden storage tray that is included in the set!
MAKE A MEMORY! - Display your favorite photos in a whole new way, and brighten your home! Also makes great wedding coasters!
GIFT WITH CONFIDENCE! - It's the adaptable house warming gift that goes in any home!

Personalized Notepad

Bestseller No. 1

Wildflower Set of 2 Personalized Memo Pads/Notepads, 2 pads - 50 sheets per pad. 5.5" x 8.5". Made in the USA.

MAKE IT PERSONAL: Add a name to give your memo that extra special touch. Make it your own, or give as a perfect gift for moms, teachers, and friends!
CONVENIENT SIZE: Standard 5.5" x 8.5" notepads are perfect for extra details and a great option for quick notes on the go!
QUALITY MATERIALS: All orders include a set of 2 pads, 50 sheets of 60 lb. text-smooth paper per pad. Pads are glued along the top edge with a chipboard backer.
GUARANTEED SATISFACTION: We take great pride in the quality of our products, accuracy of your order and the pleasure of your purchasing experience. We promise to take whatever steps necessary to ensure you are completely happy with your purchase.
FAST SHIPPING: We love what we do and we don't want you to have to wait to get your extra special item. We strive to achieve a fast turnaround, with a quality product. Most orders ship the next business day.

I Miss You card

Bestseller No. 1

Jar of sand from home

Fancy pens

Bestseller No. 1

Matte Black Forest Fountain Pen Extra Fine Nib Classic Design with Converter and Metal Pen Box Set by Hongdian

This pen is equipped with a unique, streamlined stainless steel extra fine nib to deliver an incomparable writing experience.
It comes with a converter for bottled ink, Ink cartridges Not included for safety. You can purchase the Hongdian cartridges in our store, ASIN:B08259HPC7
The weight of pen is carefully calculated and much more suitable for long time writing.
This pen was designed for those who appreciate an exceptional writing experience.
Beautifully well balanced and artfully writing instrument, this matte black fountain pen set is top of its class. With metal pen case, it makes an amazing gift for yourself, your family or absolutely anyone else.

Scented glue sticks
Heart-shaped bath sponge

Bestseller No. 1

iTunes Gift Card
Heart shaped pocket umbrella
Heart-shaped mug

KOVOT Heart Mug Set - Includes (2) Heart Shaped Handle 24 oz Mugs

Set of (2) 24 Ounce Ceramic Mugs With Heart Shaped Handles
One Mug is Red with a White Heart Pattern, the Other is White with a Red Heart Pattern
Smooth Molded High Quality Ceramic
Makes a Great Gift for Any Loved One to Use in the Home or Office
Hand Wash Recommended

Heart-shaped journals
USB mixtape of favorite songs
Heart folded book
Heart stamps

Sale

Bestseller No. 1

Gel stickers

Valentines Day Hearts Love Gel Sticker Window Clings Decoration Bundle

6 sheets of decor include Valentines Day, Hearts, Unicorn, Sloth, Be Mine and Love designs.
Perfect for decorating your home, school, storefront or office.
This Bundle contains 6 unique packages of window decals - one of each design pictured in the photos.
Easy to use party accessory or to create a festive atmosphere.
Gel Stickers are designed for window use and are removable and reusable. Not for use on wood, painted, stained or other porous surfaces. For decorative use only.

Portable Valentine's Day bottles

Valentine Themed scrabble
Warm red sweatshirt

esstive Women's Ultra Soft Fleece Lightweight Casual Taping on Sleeves Solid Crew Neck Sweatshirt, Red, X-Large

★ Please choose one size up if you do not wish for a true / slim fit. The colors in picture may be a little brighter or darker than the actual product due to lighting during photoshoot and hardware differences.
Features - Long-sleeve, Solid Taping on Sleeve, and Ultra Soft Fleece.
Styles - Lightweight basic fleece crew neck sweatshirt featuring elastic cuffs and solid taping on sleeves. The simple silhouette is casual chic and never out of date. Easily pair it with shorts, jeans, leggings, skirts for a casual everyday look. Slip into it within seconds with little effort to stay comfortable, and look great.
Fits - Regular (Please see the size chart for an accurate measurement.)
Easy Care - Machine Wash

Colorful pocket Tripod

Bestseller No. 1

Portable heart door hangers

Bestseller No. 1

Heart-Shaped Wood Wall Sign Hanging Heart Shaped Wooden Sign Rustic Wooden Heart Plaque Farmhouse Wooden Heart Door Hanger for Valentine's Day Entryway Door Wall Home Decor (Eye-catching Style)

What you will get: the package includes 1 piece rustic wooden heart-shaped wall sign, suitable for you to use in daily life as home decoration, also good package will protect them from being worn by the external force during transportation
Reliable quality: the heart-shaped wooden wall decoration is made of durable wood material that has advantages of non-toxicity, good wooden texture and light weight, not easy to break, also its surface is polished so well that touches smoothly, do harmless for your hands due to no burrs and sawdust, which can be applied repeatedly for a long time
Proper size: the hanging heart wooden sign measures approx. 30 x 24.2 cm/ 11.8 x 9.5 inches, and the thickness is approx. 0.5 cm/ 0.2 inches, right size for you to decorate, also portable for you to carry due to lightweight material, would not take up too much space
Easy to hang: the rustic wooden heart plaque is designed with 2 triangle hangers on its back, convenient for you to hang it in some places where has hooks, easy for you to fix firmly or take it off from the wall, not easy to swing or fall, which look likes simple and elegant
Housewarming gift: it is a thoughtful present for you to give your friends who are seeking delicate wooden heart plaque to change home style, they will be grateful to receive the heart-shaped wooden sign that has bright color and easy to install

Heart-shaped place cards

Sale

Silver heart-shaped bookmark

100 Pieces 3 cm Love Heart Shaped Small Paper Clips Bookmark Clips for Office School Home (Silver)

Delicate design: the paper clips are in cute love heart pattern and shiny color, cute and exquisite, make your school or office life interesting and add more fun when you work
Easy to store: comes with a storage box, you can take and store them easily, convenient to use
Application: these cute paper clips can be clipped on books, notebooks, scrapbooks and other things you need to mark; Great for office, school or home using
Quality material: the decorative paper clips are made of quality metal material, durable and not easy to break, ensure long time of usage
Package includes: you will receive 100 pieces of love heart shaped paper clips in a storage box, sufficient and brighten up your daily office life

Mini Valentine's Day Countdown Calendar

Valentine Countdown Calendar - Includes 14 Pockets - Party and Holiday Home Decor

Count down to the most lovey-dovey day of the year! A fun and festive addition to Valentine's Day decorations.
This large wall accent includes 14 pockets, one for each day of February leading up to Cupid's big moment.
The mix of red and pink shades with pops of gold make this calendar a modern marvel that'll look great hung in classrooms, daycares or at home.
Just fill the pockets with small treats and notes to help kids prepare for the holiday!
Felt. 26" x 46" Includes hardware for hanging.

Glowing Heart stickers

Bestseller No. 1

Begin Again

Amazon Prime Video (Video on Demand)
Keira Knightley, Mark Ruffalo, Hailee Steinfeld (Actors)
John Carney (Director) - Judd Apatow (Producer)
English (Playback Language)
English (Subtitle)

Valentine Themed Wax Seal

VOOSEYHOME Heart Wax Seal Stamp with Vintage Brass Metal Handle, Decorating on Invitations Mails Envelope Sealers Letters Posters Gift Packings for Birthday Themed Parties Weddings Signatures

Seal Pattern: the heart
1" round brass seal stamp head, makes beautifully detailed wax imprints
3 1/2" removable vintage brass metal handle - easy to change and install
It has many uses in daily life. It can be applied on any cards, invitations, envelopes, packing, parcels, scrap book, glass, plastic, wood and more; Ideal for decorating gift packing, envelopes, parcels, invitations, wine packaging and anything else you like!
PRODUCT INCLUDES: one wax seal stamp, wax sticks are not included.

Colorful Travel mug

Bestseller No. 1

Tervis Clear & Colorful Mug Insulated Tumbler with Black Lid, 16 oz Tritan, Clear

Tervis tumblers feature double-wall insulated construction that keeps drinks hot or cold longer and reduces condensation to prevent rings on your table.
Strong, impact resistant BPA-free material means these tumblers can take a tumble without shattering and won't retain tastes or odors.
Our 16oz classic mug features a comfortable and easy-to-grip handle.
Most tumblers are microwave, freezer and dishwasher safe for no-worry convenience and fit most cup holders.
Each classic mug is proudly made in America and backed by a Lifetime Guarantee so you can buy with confidence.

Heart Brooch

Bestseller No. 1

Joyci 2Piece Round Brooch Fully-Jewelled Cardigan Shawl Pins Fashion Sweater Scarves Lapel Pin European Type Breastpin (C Heart)

Elegant flower design euramerican style, kind of adornment and amazing rhinestone.
The Safety Pins is perfect for hijab,shawl,scarve,blanket, skirt, kilt and so on.
Occasion: Casual, Party, Prom, Class, Office, Bridal, Office.
Thread ribbon through this radiant embellishment and tie to favor bags, favor boxes, centerpiece vases and centerpiece items.
Attention: Ensure you buy from BRANDED QUALITY GUARANTEED "Joyci" CORPORATION.

Flowery hair bows

Bestseller No. 1

Naked Empire: Sword of Truth

Amazon Kindle Edition
Goodkind, Terry (Author)
English (Publication Language)
705 Pages - 12/28/2010 (Publication Date) - Tor Books (Publisher)
And there you have it – 200+ Valentine's Day Care Package Ideas to share the love with all of the most important people in your life. What's your favorite Valentine's Day Care Package item to receive? We'd love to hear it through the comments section!