If you are searching for beautiful long distance quotes that capture the thoughts and feelings you've struggled to express, then you are in the right place.
Ever missed someone so bad that you can't find the exact sequence of words to express how you feel and then you stumble on a quote that expresses excatly what's on your mind?
In these beautiful moments, it makes me happy to know that I am not alone and someone else gets it.
In this article, we will be sharing a ton of brilliant distance quotes. Surely, you will find yourself nodding to most of these beautiful, romantic long distance quotes.
I Miss You Long Distance Relationship Quotes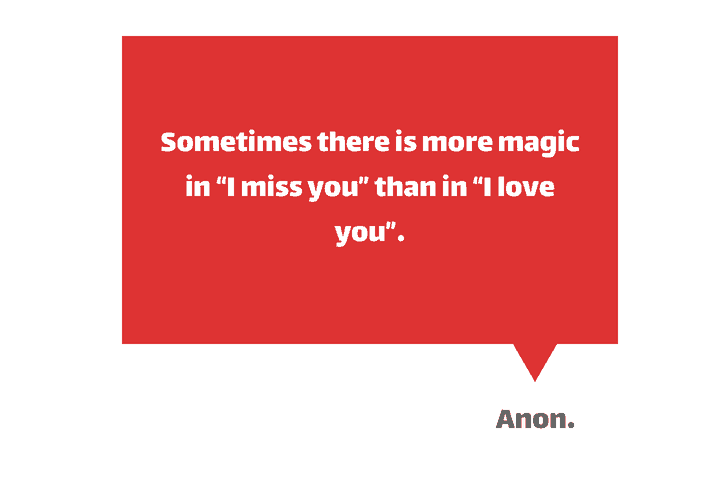 Trying to make that special one understand just how much you miss him/her? Hoping they can feel how badly their absence has affected you? Here are some beautiful quotes to help pass your heartfelt message:
Did I miss something? Yes, I miss you.
If I had a single flower for every time I think about you, I could walk forever in my garden – Claudia Adrienne Grandi
I miss you all the time, but I miss you the most when I lay awake at night, and think of all the wonderful times that we spent with each other for those were some of the best and most memorable times of my life.
I miss you. I miss you and me together. I miss us.
I only miss you when I'm breathing.
Of course, I miss you, it's all I do.
Whenever I start feeling sad, because I miss you, I remind myself how lucky I am to have someone so special to miss.
I miss you so bad it hurts. I'm holding my breath and hoping that you return soon.
I don't miss you and you alone, I miss you and me together.
It's the way I miss you even before you leave.
Whenever I miss you, I look at my heart. Because it's the only place I can find you.
Missing you and not being able to see you and know that you are okay is the worst feeling in the world.
At night, I roll over on our bed reaching for you, and then I realize you're not there when my hand hits the empty space. I miss you so much.
I hope you miss me as much as I do you; life without you is not the same.
Where you used to be, there is a hole in the world, which I find myself constantly walking around in the daytime, and falling in at night. I miss you like hell – Edna St. Vincent Millay
Thinking of you every second, minute, hour, day is medication to my illness of missing you.
My heart never knew loneliness until you went away. I'm missing you.
Before I met you, I never knew that it was possible to miss someone this badly.
I hate that I miss you and that there is nothing I can do about it.
I find I miss you in the tiniest moments, between the seconds.
I need a hug. No no, I need your hug.
Even if I spent the whole day with you, I would still miss you the second that you leave.
I guess that missing you is just my heart's way of reminding me how much I love you.
I miss you. A little too much, a little too often, and a little bit more every day.
When I text you it means I'm MISSING you. When I don't it means I'm WAITING for you to miss me.
I wish I could be with you wherever you are and wherever you go every day. Just so I wouldn't have to miss you so much.
You are always the first thought in my head when I wake up in the morning. That is how much I miss you.
I miss your voice. I miss your touch. I miss your face. I miss you.
Sometimes there is more magic in "I miss you" than in "I love you".
I planned on saying a lot of things to you, but all I could really come up with is that I miss you.
I miss you once I wake up and I miss you once I fall asleep. I wish that we could always be together.
I close my eyes and see you there. But when I open them and see nothing there, I realize how much I miss you.
I miss the way you could make me smile without any effort at all.
There's an emptiness inside of me that tells me that I must really miss you.
The only thing that I can do when I miss you is look at your pictures and smile.
I dropped a tear in the ocean. The day you find it is the day I will stop missing you.
I miss you every day, but I like to think that we find each other in our dreams at night.
The scary thing about distance is I don't know if you miss me or if you are slowly forgetting me. All I know is that I miss you.
Is it bad that I miss you so much, that you are always the only thought on my mind?
How do I tell you how much I miss you in a way that will make your heart ache the same way that mine does?
Long Distance Relationship Quotes for a Boyfriend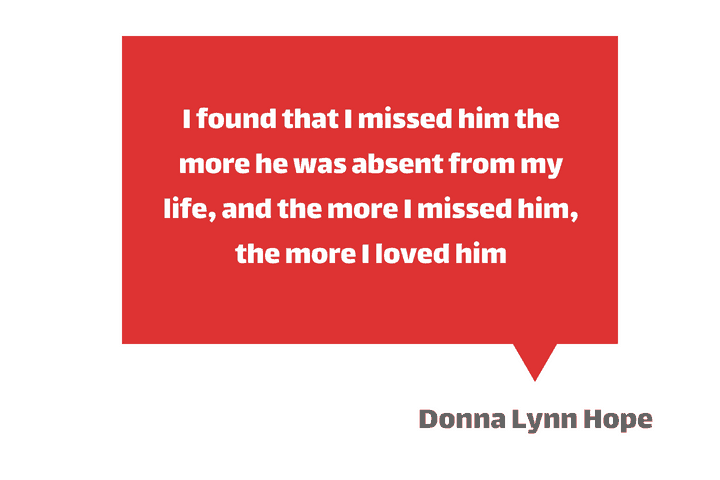 Got a boyfriend who's far away from home? Maybe one you had to leave behind for one reason or another? If you're trying to show him how much he still matters, here are some of the sweetest boyfriend quotes to make use of:
Life is so short, so fast the lone hours fly, we ought to be together, you and I.
I wonder if we ever think about each other at the same time.
Whatever our souls are made of, his and mine are the same. – Emily Bronte
I love you in any condition and under any circumstance.
I'm not alone, but I am lonely without you.
The only way you'll realize how broken I am without you is to put your hand on my heart and feel it limping along in pain.
Distance: for those who know a good thing when they see it, even if they don't see it nearly enough.
Even when we're miles and miles apart, you're still holding all of my heart.
Dear Distance, please take good care of him.
I think we dream so we don't have to be apart for so long. If we're in each other's dreams, we can be together all the time ― A.A. Milne
I hate to think about you because every time I do, my tears are having a marathon. Please let me out of my misery.
Even on the days where the distance seems to be too much I remind myself why I am waiting for you and then it doesn't seem so bad.
I can't wait for the day when I can finally see you. When distance will finally prove to me that it's worth the wait.
A princess, is how I feel when I'm with you and an angel whose wings have been clipped, is how I feel when I'm missing you.
Hearing your voice is far better than you touching me. Because even though I yearn for your skin to touch mine, it is your voice that touches my soul – Anon
It feels like you've been gone forever. My heart feels homeless without you.
It feels good to think about you when I'm warm in bed. I feel as if you're curled up there beside me, fast asleep. And I think how great it would be if it were true ― Haruki Murakami
Distance is not enough to quench the fire burning in my heart for you.
Distance is temporary, but our love is permanent.
You are near, Even if I don't see you. You are with me, even if you are far away. You are in my heart, in my thoughts, in my life always.
I gaze up at the sun, and I'm comforted because I know that the same sun's light is lighting your face – Anon
This is falling in love in the cruelest way. This is falling for you when you're worlds away.
There is only one key to my heart. Just one. One that can't be duplicated. Keep it with you,
If the only place and time where I could keep you in my arms was in my dreams, I'd sleep forever.
One kind kiss before we part, Drop a tear and bid adieu; though we sever, my fond heart, till we meet shall pant for you.
I close my eyes, thinking that there is nothing like an embrace after an absence, nothing like fitting my face into the curve of his shoulder and filling my lungs with the scent of him – Jodi Picoult
I'm in my bed, you're in your bed, and one of us is in the wrong place.
I love you and I miss you so much that, hearing your voice is the closest thing to feeling you.
I carry you with me, in my heart everywhere I go.
I'm missing you. It means you`re missing from me. I need you here to feel complete. It feels as though I`m missing my other half. Without you, I`m not whole.
I wish I was kissing you instead of missing you.
I miss the laugh that made me smile and the eyes that said they care.
Close together or far apart, you're forever in my heart.
Though time and distance separate us, our hearts are fused together, inseparable.
You never leave my mind. Not even when I have a million things to think about.
A thousand miles between you and me. So many months apart, and still I love you with all my heart.
I hate the stars because I look at the same ones as you do, without you.
A part of you has grown in me. And so you see, it's you and me. Together forever, never apart.
You left my heart swimming in a sea of loneliness.
If distance were measured in terms of the heart we'd never be more than a minute apart.
Don't measure the distance; measure my love.
Ever since the moment you have gone away life is puncturing holes in my heart, day after day, let alone walk, talk and eat. I can't even breathe properly. I just want this to end. Come back to me baby. I miss you.
Adventures are great, especially when the person you love is your destination.
The thought of being with you tomorrow gives me the strength to get through today – Anon
Distance gives us a reason to love harder – Anon
The distance between us doesn't weaken my love for you.
Be the success story you're looking for. Be the ones to survive your long distance relationship. Be the inspiration for others to follow – Dee King
I love no one but you, I have discovered, but you are far away and I am here alone. Then this is my life and maybe, however unlikely, I'll find my way back there. Or maybe, one day, I'll settle for second best. And on that same day, hell will freeze over, the sun will burn out and the stars will fall from the sky – Lemony Snicket
Can't eat, can't sleep and can't smile without you. Please come back soon so I can have my life back too!
No matter how far you are, I will wait for you until we can finally be together.
I'm lucky you're mine and if it means waiting a lifetime to be with you, I'd do just that.
I don't care if it's 5 minutes or a whole night, I just want to see you.
I hope there is a medicine for missing someone because I need it now. I think my only medicine is you. I need you now.
I long to be with you again, to savor the tickle your smile gives and to gaze into your eyes.
You don't cross my mind, you live in it.
I found that I missed him the more he was absent from my life, and the more I missed him, the more I loved him – Donna Lynn Hope
I miss the moment of sitting beside you while you're holding my hands. I also missed the moment you told me that you will love me forever. In short, I missed every moment I spent with you.
A part of you has grown in me so you see, it's you and me together forever.
I can't wait until I can roll over at 2 a.m. To find your lips instead of a text.
Every time my phone buzzes, I hope it's you missing me.
Any puzzle is incomplete without a piece, you are my life's most beautiful puzzle, come and complete it, miss you lots!
If I were a witch, I would wave my wand and bring you back to me. Since I am not, you will have to perform that trick on your own.
Long Distance Relationship Quotes for a Girlfriend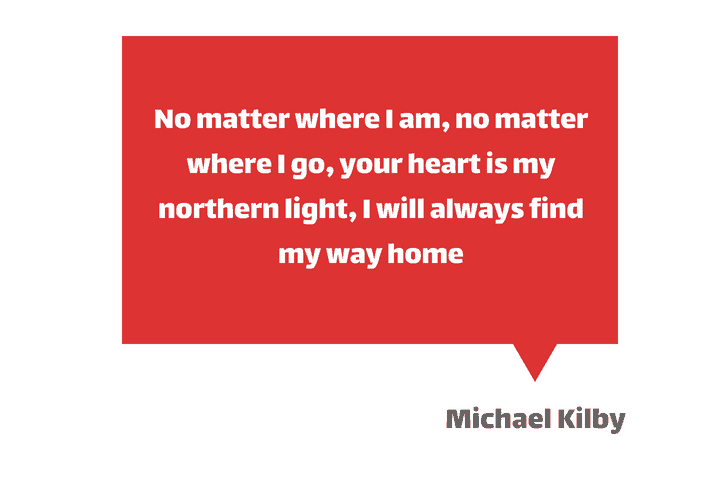 Is there a special lady in your life who can't be in your arms right now and needs a reminder about just how much you love her? One that means everything to you? These lovely long distance quotes for girlfriends' will work the magic for you:
His eyes missed her as much as the rest of him. – Rainbow Rowell
Every part of my body aches for your presence.
I miss your eyes, your sweet voice, and your true love. The day you come back I'll be waiting with a thousand roses and carnations. I love you.
Random cravings aren't limited to chocolate and ice cream. Sometimes they're also for your hugs and kisses. I miss you.
We may have started as individuals, but now we are as one. – Bryon Pulsifer
Some people can be so close to you even if physically far, they walk with you and stay near in every moment of your life – Senora Roy
No matter where I am, no matter where I go, your heart is my northern light, I will always find my way home – Michael Kilby
When i miss you it seems every song i listen to is about you.
If I hadn't met you, I wouldn't like you. If I didn't like you, I wouldn't love you. If I didn't love you, I wouldn't miss you. But I did, I do, and I will.
I love you not only for what you are, but for what I am when I am with you. I love you not only for what you have made of yourself, but for what you are making of me. – Roy Croft
The longer the wait, the sweeter the kiss.
I'll hold you in my heart till I can hold you in my arms – Anon
Missing you is a state of my mind which I love and hate. Hate because you aren't here. Love because it reminds me of all the romantic memories that we share.
Where you are is where I want to be.
Sometimes you have to be apart from the people you love, but that doesn't make you love them any less. Sometimes you love them more – Nicholas Sparks, The Last Song
It's not gonna be easy. It's gonna be really hard. We're gonna have to work at this every day, but I want to do that because I want you. I want all of you, forever, you and me, every day – Nicholas Sparks, The Notebook
Some women love only what they can hold in their arms; others, only what they can't.
I may not get to see you as often as I like, worse than that, I long to hold you in my arms all night, but deep down there I truly know, you're the one for whom I live my life!
You know when you've found it 'cause you feel it when they take it away.
Forget the miles, forget them. You'll be there and I'll be here, and it'll just be long distance. And that'll be okay, because quite frankly I'm crazy about you – Going the Distance
Love does not consist of gazing at each other, but in looking outward together in the same direction – Antoine de Saint-Exupery
I miss you more than anything. My soul cries out loud your name wishing you to come back with me, and remember that our love is forever.
I fell in love with her when we were together, then fell deeper in love with in the years we were apart – Nicholas Sparks, Dear John
I think my body is going mad because both my heart and my mind are saying, "I have to be with you as soon as possible.
We cannot be together, but we'll never be apart, for no matter what life brings us, you're always in my heart.
You may not realize, however, just how much I miss your presence. I need you like a plant needs water or the birds need to fly. Come home to me.
If distance is what I have to overcome to be with you, then give me a map, I'm going to find you.
But the most important thing is, even if we're apart I'll always be with you.
Within you I lose myself. Without you I find myself, wanting to be lost again.
When we are together, hours can easily feel like seconds. But when we are apart, days can feel like years.
I can't text you roses, or fax you my heart. I'd email you kisses, but we'd still be apart. I love you to pieces, and just wish you'd see that I care for you so much because you mean the world to me.
I'll hold you in my heart, till I can hold you in my arms.
I miss your lips and everything that is attached to them.
When you are not here, the sun forgets to shine.
Despite the miles between us we still share the stars & sun, so I gaze upon them often it helps remind me that we are one.
I know when I leave, the distance will keep us apart. But distance, no matter how far, can't change these feelings in my heart.
Distance doesn't ruin people's relationship. You don't have to see someone everyday to be in love.
Come home soon and ease this pain of missing you. You're my rhythm; my music is incomplete without you.
They say "Out of sight, out of mind!" But how can that be true? You are not here, yet I can't get you out of my mind.
I wonder if we ever think of each other at the same time.
I am jealous of the moon that lulls you to sleep because I cannot. I am jealous of the sun that kisses you awake because I cannot.
You're all my heart ever talks about.
Sending a little box of sunshine your way to remind you I love you though you're far away."
You're my sleeping thoughts, you're my waking thoughts. I know I'll think of nothing else until you're back.
To me, the brightest and most colorful garden looks dull and dreary without you in it.
My love for you is so strong, it is like the Earth when it misses the Sun at night.a
I relive every second I have had with you
If one day you feel like crying, call me. I can't promise to make you laugh, but I'm willing to cry with you.
Love knows not distance; it hath no continent; its eyes are for the stars. – Gilbert Parker
The distance between us doesn't weaken my love for you.
You are the missing piece to the puzzle in my life. All I need is for you to complete it.
Long Distance Quotes for a Best Friend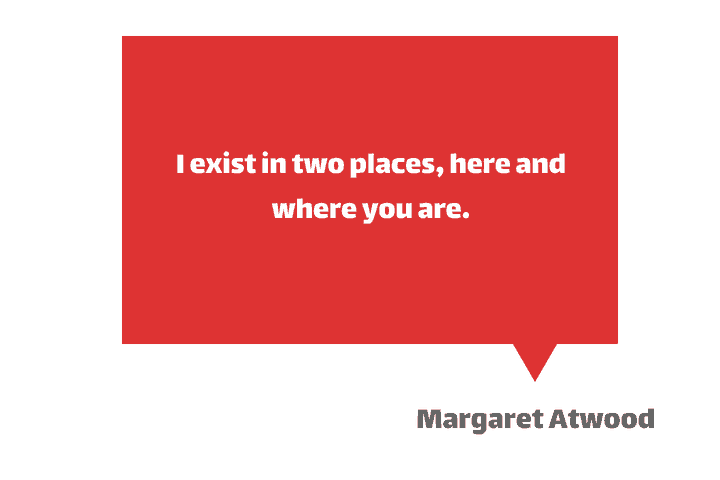 Do you have an extraordinary friend who is now far away from you? Do you want to show them that they're always on your mind and in your heart? These beautiful distance quotes should help:
My memory loves you; it asks about you all the time.
Mizpah: the deep emotional bond between people, especially those separated by distance or death.
The road to a friend's house is never too long – Danish Proverb
I'm connected with you, no matter where you are.
I don't cry because we've been separated by distance, and for a matter of years. Why? Because for as long as we share the same sky and breathe the same air, we're still together – Donna Lynn Hope
I'm never sad when a friend goes far away, because whichever city or country that friend goes to, they turn the place friendly.They turn a suspicious-looking name on the map into a place where a welcome can be found — Helen Oyeyemi
Everywhere is within walking distance if you have the time. – Steven Wright
There are no goodbyes for us. Wherever you are, you will always be in my heart – Gandhi
That friend who you may not see very often, but the moment you reconnect feels like yesterday.
A strong friendship doesn't need daily conversation, doesn't always need togetherness, as long as the relationship lives in the heart, true friends will never part.
A thousand miles seems pretty far, but they've got planes and trains and cars. I'd walk to you if I had no other way — Plain White T's
There is no distance too far between friends, for friendship gives wings to the heart.
No distance of place or lapse of time can lessen the friendship of those who are thoroughly persuaded of each other's worth – Robert Southey
There are friendships imprinted in our hearts that will never be diminished by time and distance – Dodinsky
You're my Nemo. If you get lost in the great big ocean, I will find you – Anon
Can miles truly separate you from friends? If you want to be with someone you love, aren't you already there? – Richard Bach.
We only part to meet again – John Gay
Good friends are like stars. You don't always see them, but you know they're always there.
On silent nights when friends are few, I close my eyes and think of you. A silent night, a silent tear a silent wish that you were here.
Sometimes you have to be apart from the people you love, but that doesn't make you love them any less. Sometimes you love them more – Nicholas Sparks, The Last Song
Friends are connected heart to heart. Distance and time can't break them apart.
This may be the last time I see you, but if you keep me in your heart, together we shall be eternal; if you believe, we shall never part – Ben Harper
Laughter is the closest distance between two people – Victor Borge
No one can ever take your place in my heart. I miss you a lot.
We all stumble, every one of us. That's why it's a comfort to go hand in hand. – Emily Kimbrough
When you're done gallivanting, I'd be here waiting for you. In the meantime, I'll keep myself busy missing you.
I miss our cheerful banter, I miss our stingless arguments. I miss your mischief. I miss our friendship.
People wonder why I look at the calendar a lot these days; I'm counting the days until you're back.
When your favourite person is away, nothing feels the same.
Nothing makes the earth seem so spacious as to have friends at a distance; they make the latitudes and longitudes.
You make everything automatically better. It's so sad you're not here
When you said goodbye, a part of me hibernated. Now I'm only partly alive, waiting for your return so I can live again.
I took you for granted a lot when you were here with me, now you're away and I realize how important you are to me. Please come back, I'll treat you right.
Difficult roads often lead to beautiful destinations.
Distance does not break off the friendship absolutely, but only the activity of it.  – Aristotle
We didn't realize we were making memories we just knew we were having fun
I hope you're not doing great without me. To be honest, I am a wreck without you. I miss you too much.
Some days the memories still knock the wind out of me.
Being so far away from you is discomforting, but I'm assured of your constant love and prayers.
You know, all the matters is that the people you love are happy and healthy. Everything else is just sprinkles on the sundae – Paul Walker
No bosom to cry on. No arms to pat my back. No reassuring words. I miss you.
Though life compels us to live our separate lives, you're always in my thoughts.
When I'm with you, hours feel like seconds. When we're apart, days feel like years.
I miss you. And I miss us. Together we were a great team
We must be willing to let go of the life we planned so as to have the life that is waiting for us – Joseph Campbell
I've become so used to you that life seems empty without you. You're an integral part of me and I'm incomplete without you.
There is magic in long-distance friendships. They let you relate to other human beings in a way that goes beyond being physically together and is often more profound – Diana Cortes
The Pain of parting is nothing to the joy of meeting again. – Charles Dickens
True friendship is when two friends can walk in opposite directions, yet remain side by side.
It's not about "having time". It's about "making time".
Sometimes, when one person is missing, the whole world seems depopulated – Lamartine
I wish you were here to tell me that everything is gonna be okay.
But I must admit, I miss you quite terribly. The world is too quiet without you nearby – Lemony Snicket
A friend who is far away is sometimes much nearer than one who is at hand.
Distance cannot matter – ours is a friendship of the heart – Mary Anne Radmacher
I've learned that true friendship continues to grow, even over the longest distance
If you were here, I would have a shoulder to cry on. I would have hands wiping my tears. You're not here and I feel so miserable.
A friend allows you distance but is never far away.
Can miles truly separate you from friends…. If you want to be with someone you love, aren't you already there? – Richard Bach
If I knew I'd miss you this much, I would have held on tighter to the moments we had together, I would have opened my heart to you so you could see how deeply I love you. Now you're so far away.
Even though we are far away, we made time for each other, we stuck together even until now.
Though we drifted apart in distance I still think of you as being right here. And although we have many new friends, it is our friendship that means the most to me.
You're my closest friend and you're thousands of miles away – Anthony Horowitz
You have no idea of the amount of happiness you brought into my life.
Even though we are miles apart, you are still a very important part of who I am.
There is one thing that changed when you left: everything. I miss you.
I feel bad when you miss me, I feel sad when you don't.
The distance means nothing. You still matter in my life.
Maybe, it's not the distance that's the problem, but how you handle it – David Leviathan
The scariest thing about distance is that you don't know whether they'll miss you or forget you. – Nicholas Sparks.
Sweet is the memory of distant friends! Like the mellow rays of the departing sun, it falls tenderly, yet sadly, on the heart – Washington Irving
It's so boring around here without you. I find myself constantly watching out, hoping you'll pop out like magic.
I knew that looking back on the tears would make me laugh but I never knew that looking back on the laughs would bring tears.
There is something that connects us and that is our friendship and I will treasure it forever.
There's no distance that can make me forget you.
Even though you are no longer by my side, I know that our hearts are still together.
Odd how much it hurts when a friend moves away – and leaves behind only silence – Pam Brown
There is not much I can offer you but everything in my heart and I hope that is enough.
We may not have it all together but together, we have it all.
Together is our favorite place to be.
Being friends with you has made things a lot brighter than before and I just love it so.
I would never let distance define what we have, because what we have is very special.
I would go to the moon and even back just so I can be with you because I care that much.
There are places in the world that I would want to go with you alone.
Thank you for always being there for me even with the distance that separates us.
I exist in two places, here and where you are — Margaret Atwood
There Is No Distance Too Far Between Friends, For Friendship Gives Wings To The Heart.
Remember, The Greatest Gift Is Not Found In A Store Nor Under A Tree, But In The Hearts Of True Friends.
Ocean separates lands, not souls.
Long Distance Relationship Quotes for Hard Times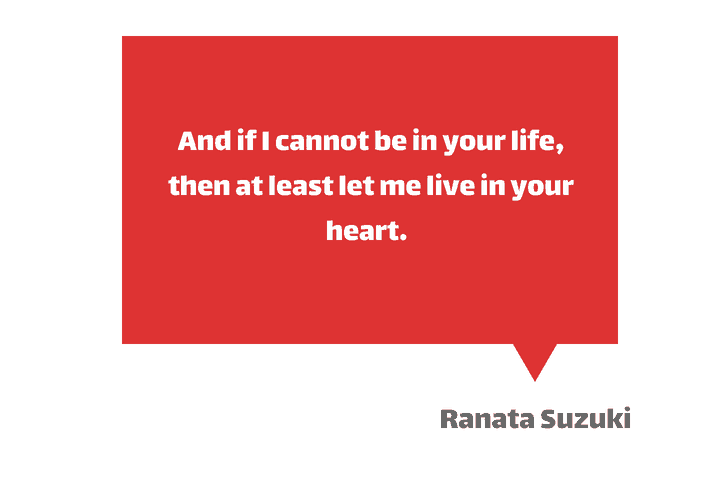 On those days when you're downright sure you can't go another minute living apart from the most important person in your life? When you're so close to a breakdown? These comforting distance quotes will help you find enough strength for you and that special person:
Though separated by time and distance, the tie that binds us will never slack.
If love cannot stand the test of time, then it has failed the test of love. – Bernard Byer
You will never be completely at home again because part of your heart will always be elsewhere. That's the price you pay for the richness of loving and knowing people in more than one place.
The thought of being with you tomorrow gives me the strength to get through today.
And I can't get you out of my mind, God knows how hard I've tried – Toni Braxton
She affected me, even when she was absent – Shannon A. Thompson
All the things we used to do feels so incomplete without you.
But nothing makes a room feel emptier than wanting someone in it – Calla Quinn
I never knew what love was until I met you, then when distance pulled us apart, I found out what true love is.
A thing is mighty big when time and distance cannot shrink it — Zora Neale Hurston
I want to be there for you but it seems there are times when I can't, forgive me for those times.
Long distance love is strong and strengthens because it is real – Anon
Waiting is painful. Forgetting is painful. But not knowing which to do is the worst kind of suffering – Paulo Coelho
I know that we are stronger than ever right now and we will prove it to the people around us.
Absence makes the heart grow fonder, but it sure makes the rest of you lonely – Charlie Brown
I didn't want to kiss you goodbye that was the trouble; I wanted to kiss you goodnight. And there's a lot of difference – Ernest Hemingway
I wish I can see you again because I miss you already I wish you are here with me now.
Each night, I put my head to my pillow. I try to tell myself I'm strong because I've gone one more day without you.
No matter what I say and what I do, there is not a single moment when I don't think of you.
My mind is still having trouble wrapping itself around the fact that you are gone.
In dreams, I meet you in warm conversation. We both wake in lonely beds in different cities.
We are better because of each other, you have influenced me a lot and so did I to you
Some mornings still feel like the night before. I'm just waiting for the days I don't miss you anymore.
Let us meet once more when time permits us and I promise it will become memorable.
So I placed my heart under lock and key, To take some time, and take care of me, but I turn around and you're standing here – Deborah Cox
But I think of you. Sometimes in the way that one might think of the summer sunshine on a winter night – Sreesha Divakaran
Sweet memories of what we share are what keep me going.
I cry myself to bed every night. It's so hard without you. I miss you real bad.
Hell is loving you in my sleep and waking up alone.
I hide my tears when I say your name, but the pain in my heart is still the same. Although I smile and seem carefree, there is no one who misses you, more than me! I Miss You!
So whenever my mind wanders, it always finds its way back to you – Ranata Suzuki
If you cannot hold me in your arms, then hold my memory in high regard.
And if I cannot be in your life, then at least let me live in your heart. – Ranata Suzuki
Without you here, the sun forgets to shine.
Nothing feels the same without you. It's you who flavours my life. Missing you is a terrible feeling.
What is the opposite of two? A lonely me, a lonely you – Richard Wilbur
The silence isn't so bad, till I look at my hands and feel sad. Because the spaces between my fingers are right where yours fit perfectly.
Our busy schedules and distances get in our way but I will always try to be here for you.
The nights are cold and silent without you by my side. I hug the pillows for warmth but it's never the same.
I wet the pillows every night with tears of loneliness. There's an ache in my heart only you can cure.
In a long distance relationship your love is tested and doubted every day, but you still prove to each other that it's worth it. That is what makes the relationship so special.
I can't seem to get you out of my head, but maybe you are supposed to be there.
Right now I am homesick and my home is you.
If today is when the world would end, I wish you remember that I will wait for you here.
If distance makes the heart fonder, then mine is so fondly maxed out.
I love you and there is nothing I would not do for you if time allows me to be with you more.
The tough part of having a long distance relationship is the fight. Normal people can fight and make up by talking face to face. That gets a lot more difficult in a long distance relationship. – Darren Klee
Your absence leaves me weak and vulnerable. I never realized you had become so important me. I miss you so much and I'll be counting the days until you're back.
You have no idea how hard it is for me to not think about you.
When it rains it reminds me of you. Although 2000 miles away is so far away, I still always walk outside in the rain and kiss it just for you. It never fails me. The rain will always come and I'll always love you.
In my heart, there is never a day that I forget you, every second you are here for me to keep.
Missing you turns my pain to pleasure, when I know that miles away you are missing me too.
I dream of the day when there will be no more lonely nights.
And as days go by, the memories remain. I wait for you. As days go by I swear I'll try. Until I die. Anything for you.
Loving you is the most beautiful feeling ever. Missing you on the other hand is a feeling I'm finding hard to deal with.
There are moments in our lives that we do not see each other but I promise to be there
How do I tell you that I miss you so much that I wish you'd drop by here more often than ever.
Though some days would not allow us to meet, the memories we share are the best thing.
This is the sad bed of chosen chastity because you are miles and mountains away. – Erica Jong
Missing you is something that comes in waves. And tonight I am just drowning.
No matter what happens, I will be here for you, just call me and I shall be there for you.
Loneliness has trained me. Now I appreciate you more. You're as important to me as breath.
I like the sound of your voice even if it's from a thousand miles away. It keeps me going.
No great love ever came without great struggle.
I wish I can hug you right now because I do miss you so bad, I wish you were here with me.
If I can wish for one thing, it would be that we can somehow be together now more than ever.
The gem cannot be polished without friction, nor man perfected without trials. – Chinese Proverb
Sorrow comes in great waves but rolls over us, and though it may almost smother us, it leaves us. And we know that if it is strong, we are stronger, inasmuch as it passes and we remain – Henry James
We have to recognize that there cannot be relationships unless there is commitment, unless there is loyalty, unless there is love, patience, persistence. – Cornel West
There is magic in what we share and I want to tell you that I care for you so much.
Love reckons hours for months, and days for years; and every little absence is an age.
That farewell kiss which resembles greeting, that last glance of love which becomes the sharpest pang of sorrow — George Eliot
Truly there are some things in life that I just have to face alone but I wish you were there too.
If I can be with you more often, I swear that I would, I will try my hardest to do everything.
Inspirational Long Distance Relationship Quotes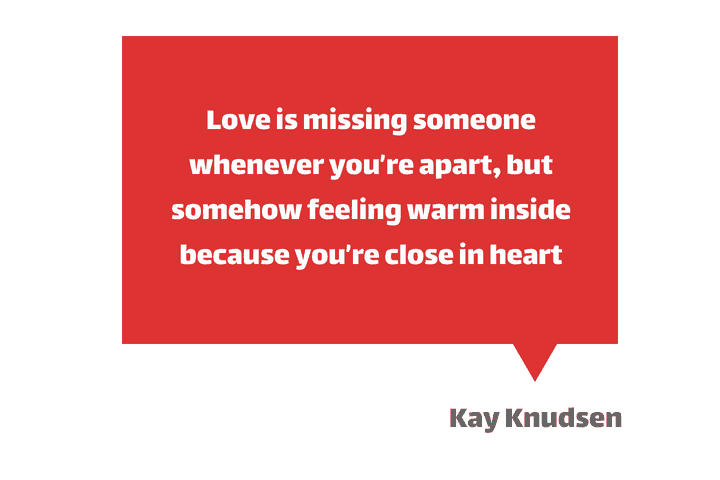 Is someone starting to lose hope in long distance relationships? Need some assurance about the power of love crossing even the widest borders when it's true? Perhaps, you have read all the open when letters and now, you just need something else to inspire you, here are some long distance quotes to motivate you:
The best and most beautiful things in the world cannot be seen or even touched. They must be felt with the heart.  – Helen Keller
Things turn out the best for the people who make the best of the way things turn out – John Wooden
Your memory feels like home to me.
Growth in love comes from a place of absence, where the imagination is left to its own devices and creates you to be much more than reality would ever allow – Coco J. Ginger.
One of the greatest gift that life can offer is not a tree but a heart that is full of love for you.
Certain things catch your eye, but pursue only those that capture the heart. – Ancient Indian Proverb
Out of difficulties grow miracles. – Jean de La Bruyere
You and I are worlds apart in the physical sense, but our love is strong enough to weather every storm that comes our way.
Loving someone more than anything, means that distance only matters to the mind, not the heart.
Distance doesn't matter if two hearts are loyal to each other.
Love is missing someone whenever you're apart, but somehow feeling warm inside because you're close in heart – Kay Knudsen
Distance means so little when someone means so much.
Distance is only a number, feelings can't be measured, and time doesn't exist when you have someone you can't get off your mind.
In true love, the smallest distance is too great, and the greatest distance can be bridged.
Absence diminishes small loves and increases great ones, as the wind blows out the candle and blows up the bonfire.
We must accept finite disappointment, but we must never lose infinite hope – Martin Luther King
Distance teaches us to really appreciate the love we create with that special person. It strengthens and tests our love and we should be grateful for that – Anon
Hang in there. Time passes swiftly when all I can think of is coming home to your loving arms.
Missing someone is a part of loving them. If you're never apart, you'll never really know how strong your love is.
I don't cry because we've been separated by distance, and for a matter of years. Why? Because for as long as we share the same sky and breathe the same air, we're still together.  – Donna Lynn Hope
The value of love is slowly lost when we have way too much. There is just no time to appreciate it. It is in times of separation and distance that you truly understand the meaning of love. – Tiffany Health
Long distance relationship is one of the best relationships… It's really sweet to see two patient hearts that are willing to wait because they think that everything is worth it anyway.
Love bridges any distance and breaches any barriers. Soon, we will be together.
Your absence has not taught me how to be alone, it merely has shown that when together we cast a single shadow on the wall.
Never give up on something you really want. It's difficult to wait, but it's more difficult to regret.
Long distance relationships are living proof that love is not just physical.
Long distance relationships are hard, but they're also incredible. If you can love, trust, respect, and support each other from a distance then you'll be unstoppable once you're physically together.
Absence is to love as wind is to fire; it extinguishes the small and kindles the great. – Roger de Bussy-Rabutin.
Missing someone isn't about how long since you've seen them or the amount of time you've talked them. It's about that very moment when you're doing something and wishing they were right there with you.
Distance gives us a reason to love harder.
Hope is important because it can make the present moment less difficult to bear. If we believe that tomorrow will be better, we can bear a hardship today. – Thich Nhat Hanh
Being in a long distance relationship means putting your heart on the line, but believing that the one you're taking chances on is worth it.
The art of love is largely the art of persistence.
The longer you wait for something. The more you appreciate it when you get it. Because anything worth having is always worth the wait.
We may be millions of miles apart from each other, it just added for the Love that we have, because we both know that time will come that we will be together until forever.
A long distance relationship isn't hard at all, it's just a matter of trust, commitment and holding on.
Into my life you wandered, when least expected and most welcome. Little did I know it then and am only realizing it now how much fuller and complete things feel with your presence.
You realize how much you truly miss someone when something happens, good or bad, and the only person you want to tell is the one person who isn't there.
Contrary to what the cynics say, distance is not for the fearful; it's for the bold. It's for those who are willing to spend a lot of time alone in exchange for a little time with the one they love. – Meghan Daum
Distance is just a test to see how far Love can travel.
If you listen to the wind very carefully, you'll be able to hear me whisper my love for you. – Andrew Davidson
When things are bad, we take comfort in the thought that they could always get worse. And when they are, we find hope in the thought that things are so bad they have to get better. – Malcolm S. Forbes
For anything worth having one must pay the price; and the price is always work, patience, love, self-sacrifice.
I believe in the immeasurable power of love; that true love can endure any circumstance and reach across any distance.
Love knows no reason, no boundaries, no distance. It has a sole intention of bringing people together to a time called forever.
Long distance relationship will work if two people involve are strong in faith, love and respect for each other.
Good relationships don't just happen. They take time, patience and two people who truly want to be together.
It is a risk to love. What if it doesn't work out? Ah, but what if it does — Peter McWilliams
Separation is not the end of love; it creates love.
If you truly love something, give it a chance to fail. If it survives, it is going to be stronger than ever. Distance is the test, distance is the proof.
Being close is the first and last desire of lovers, but being far and loving each other without an inch's difference is the characteristic of real love.
Some people can be so close to you even if physically far, they walk with you and stay near in every moment of your life – Senora Roy
When you feel like giving up, remember why you held on for so long.
No matter how many years pass, how much distance exists between us, wherever we are in the world – even if the universe itself tries to keep us separated – I will always find my way to you – Anon
What greater thing is there for two human souls than to feel that they are joined, to strengthen each other, to be at one with each other in silent unspeakable memories.
You know you've found true love when you catch yourself falling in love with the same person over and over again despite them being miles away from you – Anon
Adventures are great, especially when the person you love is your destination.
Love knows not its depth, till the hour of separation has arrived.
In human relationships, distance is not measured in miles but in affection. Two people can be right next to each other, yet miles apart.
True love doesn't mean being inseparable; it means being separated and nothing changes.
Loving someone more than anything, means that distance only matters to the mind, not the heart.
Love will travel as far as you let it. It has no limits – Dee King
Forget all the reasons why it won't work and believe the one reason why it will.
You make me a better person and that is one of the reasons why I love you.
True love will triumph in the end – which may or may not be a lie, but if it is a lie, it's the most beautiful lie we have – John Green
You may be far away, but you are always close to my heart. It's good that we are far away because we learnt the patience to wait for each other.
Love is everything it's cracked up to be. It really is worth fighting for, being brave for, risking everything for – Erica Jong
When people ask me if long distance is hard I tell them no because I have you.
Keep the ones that heard you when you never said a word.
Love is not finding someone to live with. It's finding someone you can't live without.
We learn how to be patient with each other because of the miles of road between the two of us.
Cherish those people who have the ability to touch you and still be thousands of miles from your presence —Rachel Wolchin
Being deeply loved by someone gives you strength while loving someone deeply gives you courage. – Lao Tzu
What lies behind you and what lies in front of you, pales in comparison to what lies inside of you. – Ralph Waldo Emerson
Even If The Days Don't Allow Us To Meet Each Other, Memories Will. If My Eyes Can't See You, My Heart Will Never Forget You.
As we grow older, this love that we share for each other keeps on growing over and over.
Sometimes you have to be apart from the people you love, but that doesn't make you love them any less. Sometimes you love them more. – Nicholas Sparks
Being close is the first and last desire of lovers, but being far and loving each other without an inch's difference is the characteristic of real love.
The people who are meant to be in your life will always gravitate back towards you, no matter how far they wander.
Distance is a bad excuse for not having a good relationship with somebody. It's the determination to keep it going or let it fall by the wayside; that's the real reason that the relationships continue. – James McAvoy
If you want to live together, you must first know how to live apart.
If you found that one person who is really worth the sacrifices, pain, and hardships then your efforts will not go to waste. – Anna Agoncillo
The distance may be far and wide but my heart can cover them all. The space between us is so much more, but you should know that I love you so – Linda Roy
I wonder why people still underestimate the authenticity of long distance relationships. I fell in love with her soul before I could even touch her skin. If that isn't true love, then please tell me what is.
Long Distance Relationships are not the most pleasant, but they help cultivate some of the most essential virtues needed for a solid foundation in any relationship – like trust, tolerance, and patience. If you're ever in a difficult long distance relationship, we hope these Quotes would serve as a place to start from when expressing all the thoughts in your head.
What are some of your favorite Long Distance Quotes?