Studies reveal that you will need all the help you can get to survive a long distance relationship.
Because let's face it, most long distance relationships fail, and even the ones that survive the distance typically fail within three months of the partners reuniting.
So, if you are in a long distance relationship and you want the relationship to survive the distance, you need to learn as much as you can about long distance relationships.
An excellent way to learn about long distance relationship is through books on long distance relationships.
Long distance relationship books, whether fiction or non-fiction, will provide you with knowledge and ideas you can apply to your relationship.
In this post, I have compiled a list of good long distance relationship books every long distance lover should read.
So, if you're looking for some great books to start with to help rekindle the romance, enjoy your love life or maintain a bond with someone special, here is a list of long distance relationship books to begin with!
Fiction Long Distance Relationship Books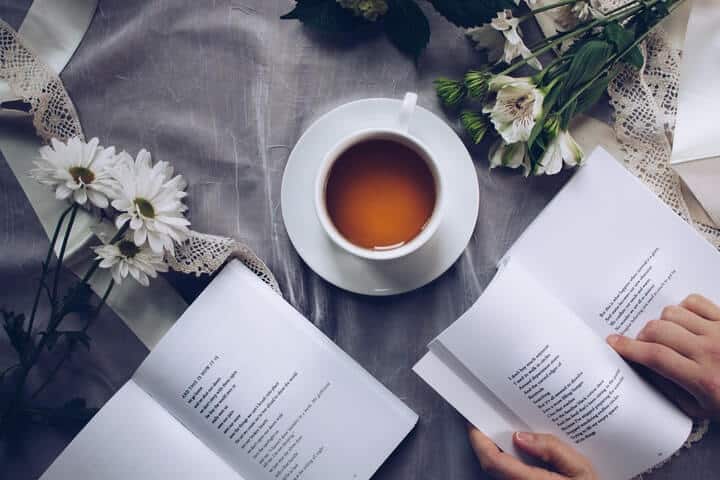 Looking for books that carry the most beautifully written fiction stories about love in long distance relationships? Here are some wonderful piece of works to choose from:
1. Dear John – Nicholas Sparks
This is a beautiful novel with a touching theme that tells of the story of John, an angry rebel who drops out of school to enlist in the army and Savannah, his dream girl.
Their love blossoms and he plans on leaving the army when 9/11 happens and a sense of responsibility comes over him. This, however, costs him the love of his life, Savannah, who falls in love with someone new.
With a letter from Savannah that begins with a "Dear John", the lives of two people are changed forever.
Dear John shows clearly how much effort is required to make a relationship work and how the decisions we take can affect everything we hold dear.
2. Love at the Speed of Email: A Memoir – Lisa McKay
This beautiful book, having been described as "part grand romance, part travel memoir and part essay on life's most precious gifts" would get you seeing how love can happen in a new light.
It features Lisa who seems to be living a successful life as a Stress Management trainer in LA & traveling the world as she desires.
She, however, turns 31 and starts to realize her life is missing something – someone to share a home with.
It is at this point in her life that she gets the mail that changes everything, from a stranger who's far away from her, and the events that follow that changes everything for her.
3. Long Division: A Novel – Jane Berentson
This fiction story features Annie Harper, a 24-year-old elementary school teacher whose boyfriend, David is sent overseas as a member of the army.
Her recordings during this long and desolate period – a memoir that becomes a sort of homage to "women at home" makes up this comforting story of a long distance love.
In the long and painful process of missing David, she suddenly starts to find herself, awaken to her inner persona through her memoirs, and wholeheartedly embraces her feelings as they really are.
This novel is perfect for women awaiting a partner who's away for work reasons, such as a soldier whose return is earnestly prayed for.
4. Staying For Good – Catherine Bybee
This beautiful novel centers around Zoe Brown, a young woman who grows up in River Bend, and is more than ready to run off without looking back when a chance to do that arrives – and she does, leaving behind her dysfunctional family, BFFs Melanie & Jo, and her high school boyfriend Luke.
She becomes a celebrity chef in Dallas, and when she returns to her roots in River Bend, she is confronted with everything she left in the past, including Luke.
The two high school lovers start to find love again for the second time, and Zoe is caught in between two choices – face her past and all that she had tried to leave behind her, or run off again, never to return.
Staying For Good shows how love triumphs in the end, and above everything else.
5. Love, Rosie (Where Rainbows End) – Cecelia Ahern
This book, which has a movie based on it, is a story that tells of a simple and true sort of love, and how life happens when we least expect it.
Rose and Alex were best friends for almost all their lives, sharing all of the most personal and intimate parts of their lives with each other.
When Alex's family moves away to America, it appears as if the distance was all out to wreck whatever they both shared as communication begins to suffer, misunderstandings and fallouts arise and their relationship gets rocky – but can they pull through?
This inspiring novel is perfect for long-time soulmates and BFFS separated by distance and trying to navigate through life while maintaining the one relationship that matters the most.
6. Longing – Karen Kingsbury
This Bailey Series book features Bailey, a young lady who's getting even closer to Co-Star Paul Brandon and farther away from Cody Coleman, her first love.
Meanwhile, Cody has slowly started to find love with someone new and although both seem to be moving on with their very different lives, there is still an undeniable attachment to one another even though they are miles apart, and the past is far from completely gone.
After an unexpected loss suffered by Cody, and a year away from one another, it looks as if fate has plans for these two – question remains what?
This beautiful fiction story is packed with experiences that would get you smiling and whimpering with every page you flip.
7. Not Quite Perfect – Catherine Bybee
This well-written novel by bestselling author Catherine is the fifth of the Not Quite series, and this features Kildare Mary, who specializes as a therapist – and a spinster too.
This independent woman was hell-bent on keeping it that way until Glen Fairchild, a wealthy playboy/pilot comes back into her life.
Mary and Glen discover how much they are attracted to each other – past the place of just chemistry or lust, but is it really love?
Apart from Glen's intense phobia for commitment, the two lovebirds are thousands of miles away from each other on most days, but after Mary gets a threat against her life, Gary is forced to make some life-changing decisions for the both of them.
This heartwarming book shows how deep love can run and how distance is never powerful enough to keep two hearts apart.
8. What We Left Behind – Robin Talley
This novel tells features Toni and Gretchen, the couple who were "relationship goals" in the eyes of everyone else in high school.
However college begins, and while Toni goes off to Harvard, Gretchen gets into New York University, and while they expect to pull through together, things slowly start to fall apart.
Toni has a difficult time finding herself for the first time, and Gretchen meets a group of queers – transgenders and has a gender identity crisis.
It is at this point that true love is tested in their relationship, and the most important question is if what they shared was greater than everything else – or not.
This revealing story shows how love can be tested for authenticity when life throws new things our way.
9. Second Chance – Katie Kacvinsky
This story tells of how love between two very opposite people changes everything. Gray and Dylan would always hold each other dear to heart, but each is living their own life, far apart from one another, and it's been four months now.
Dylan is traveling in Europe while Gray is mostly tied down due to college, trying his best to empty himself of all the love he feels for Dylan and convincing himself about how they weren't quite fit for each other.
Fate had other plans, however, and when Dylan shows up unexpectedly again, their love is rekindled once more, and neither one of them can help it.
Dylan is however forced to decide what matters the most to her – her freedom or her undying love for Gray.
10. Love Virtually – Daniel Glattauer
This intriguing book tells of an unusual love story that begins when Leo receives an unexpected email from Emmi as an error. They, however, discover that they have quite a number of things in common, and as they shared their most similar interests, they naturally begin to share even their most personal thoughts and secrets with each other in virtual reality.
The chemistry is undeniable and instantaneous, but due to mixed feelings of excitement and nervousness, both continue to push aside the idea of having a physical meeting.
And while Leo hadn't quite found the one before now, Emmi is married.
Would their feelings ever extend past computer screens?
11. Once Upon An Ever After – Angela Blount
This short anthology tells of the unusual relationship between Angeli and Vincent, two young lovebirds from very different backgrounds but a strong interest in each other.
Angeli leaves Minnesota on a road trip to see the East Coast and meet friends she'd made online but instead finds love with a Southern boy, Vincent.
Even with glaring differences between the two of them, Vincent is ready to show how sincere his feelings are, and so he travels to Minnesota to meet Angeli and her family for the first time.
As expected, this is not a smooth experience for Vincent, and meeting her friends and father comes off as a bit intimidating for this Southerner.
However, just how much of these obstacles can Angela and Vincent overcome to be with each other?
12. The Geography Of You And Me – Jennifer E Smith
Love creeps into this story unexpectedly after Owen and Lucy are stuck in an elevator in an apartment building after a general blackout occurs in the city.
The two are finally rescued from the elevator and they spend time walking through the streets of New York under the stars, enjoying each other's company for one night, but all of that comes to an end, unfortunately, and while Lucy moves with her family to Edinburgh, Owen moves with his father to the West.
The two, already love-struck, keep in touch with each other and finally meet once more in the city that it all began with.
This beautiful and emotional novel speaks of the kind of love that knows no barriers.
13. BTW I Love You – Nico Jaye
This fiction story by Nico tells of a love between Aidan who meets Jake on the internet and is instantly attracted to him.
As the two start to interact frequently and more intimately, Aidan is completely, but distance is a massive stumbling block in the way of this love, as Jake is studying abroad, thousands of miles away from him.
Even though Aidan has to settle for chats and emails with this perfect man, his feelings continue to grow in spite of doubts and the distance between them.
Would the love between these two ever extend from behind screens into the real world?
Non-Fiction Long Distance Relationship Books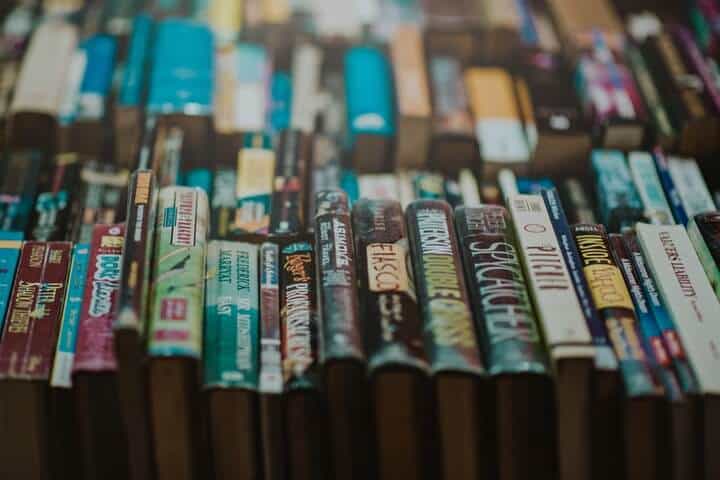 Want something real and practical to help you navigate your long distance relationship? Books about real stories and true-life experiences on love and long distance? Here's a collection of some of the most inspiring books:
14. The Five Love Languages – Gary Chapman
This highly recommended book by Dr. Gary outlines 5 effective love languages perfect for a deeper, more satisfying love life that actually withstands the test of time. If you've recently started to struggle in a relationship most especially long distance, maybe it's time for a new formula for a richer and fulfilling relationship with your far-away lover.
In this book, the languages for expressing love to your significant other include receiving gifts, quality time, words of affirmation, acts of service, and physical touch.
They can work wonders in relationships and Dr. Gary shows exactly how in this guide.
15. Long Distance Relationship – Daytona Watterson
Daytona offers a practical book on how to "make sure a long distance relationship works and survive being apart".
She also stresses the point of how modern-day technology has made it even easier to stay connected.
In this book, the author reveals a handful of her personal experiences, having been in two long-distance relationships in the past, and what she learned during that time.
She reveals proven techniques for maintaining a healthy relationship, how to communicate effectively, maintain the trust, stay creative at making one another feel special, and much more.
16. I Love You But I Don't Trust You – Mira Kirshenbaum
If you're looking to build trust and understanding in a relationship that's falling apart – which is quite common for most long distance couples – or maybe trying to decide if that relationship is worth fighting for, Couples Therapist Mira has an excellent book for that.
No matter how damaged things might look in the relationship, this realistic guide shows practical approaches to heal relationships, restore broken trust and help you find peace and happiness again with that special person if you're willing to put in the effort.
17. I Hear You – Michael Sorensen
If you're ready to learn "The surprisingly simple skill behind extraordinary relationships", this revealing book would have you approaching how you communicate with your far-away partner in a whole new way, with steps that are relatively easy to implement but surprisingly not well known.
"I Hear You" emphasizes eliminating fear in relationships, expressing feelings more freely, managing disputes in your relationship, how to stay open-minded and appreciative of the other person's opinions, and much more.
18. Separated By Duty, United In Love – Shellie Vandevoorde
This is a wonderful guide for military couples, written by military wife and Us Army Veteran Shellie, that gives answers, provides helpful resources, and helps gain understanding when dealing with doubt, fear, and a hundred questions with a partner that's miles away.
Apart from providing comfort during those trying times, this book shows how to handle and cope with supporting the home-front alone, coping with worry, finding balance, dealing with fear, and finding helpful support groups to keep you on track.
19. The Complete Idiot's Guide to Long Distance Relationships – Seetha Narayan
This insightful book put together by Seetha, who was in a long Distance marriage for 7 years provides helpful information on how to maintain healthy long distance relationships and keep the romance alive.
It's a great book for learning how to "stay together while far apart" through communicating effectively & putting in the time.
For couples with one partner serving in the military or separated because of work reasons, this is a practical book to find helpful resources from.
20. How To Make A Long Distance Relationship Last – Tony William
This insightful book teaches of how long distance relationships work only when both parties involved are willing to believe that it actually can, and want to work towards making that happen.
The writer agrees that although Distance does put a strain on relationships because of how difficult communication can get, it all boils down to "Do both of you want to make it work?"
If the answer is yes, this book describes Distance as just another obstacle to overcome if both partners truly want to be with each other.
Practical and simple steps are also provided to help prevent toxic relationships like it usually turns out for most long distance couples.
In this century where we have the internet communicate might be easier, but it doesn't always make long distance relationships as easy as we hope it would, still many people are choosing to love someone at the other side of their world, and this guide is going to show you how to.
21. Intellectual Foreplay: A Book of Questions for Lovers and Lovers-to-Be – Eve Hogan
This book offers tested methods for overcoming the challenges couples face in relationships, and for most long distance relationships, too many of these questions can be such an eye-opener.
Here, important subject matters such as the likes, values, beliefs, habits, and interests of both partners in the relationship are brought up as they should, and effective communication is achieved through this.
Other key areas covered extensively in this book include understanding lifestyles and boundaries of one another, self-esteem issues in relationships, understanding how important it is to focus on the future and how being the right partner for that special someone is equally key.
The guidelines in this book are practical, straightforward, and profound for long distance couples trying to make things work.
22. Mindful Relationship Habits: 25 Practices for Couples to Enhance Intimacy, Nurture Closeness, and Grow a Deeper Connection – S.J Scott and Barrie Davenport
For couples who can feel a sort of disconnect emotionally or couples who are physically disconnected from each other and are desperate to find help for this, this book is a great place to start from.
Most relationships start off alive and bubbly, but for several reasons, start to lose the spark somewhere along the line. This book explains why it should not be so – and what to actually do to avoid that route.
When life gets in the way of a cozy relationship, be it school, work, children, or maybe even finances, it's easy for something to start to suffer, and most times that's your relationship with your partner.
If you're in the frequent habit of getting into arguments with your other half, getting too busy with work, taking them for granted or maybe even starting to doubt if this is even going to survive, this book contains 25 habits that you should start implementing in your most important relationships.
23. Connect Like You Did When You First Met: 101 Proven Questions For Couples – Tony and Alisa DiLorenzo
Has it been feeling like there's nothing to talk about with your partner anymore?
Maybe distance or work has made communicating even more difficult, and you're starting to wonder what went wrong?
If you're tired of having surface-level conversations and it almost feels like you and that special someone are strangers trying to not be awkward around each other, here is a book with real questions that could provide you with some revealing answers.
So if you're ready to have real, authentic and insightful conversations as couples, face some tough questions that are easy to avoid and learn about your partner more than ever before, this is a great guide to accomplish that with.
24. Unlocking One Another: 30 Days To Improving Your Relationship Communication – Simeon Lindstrom
Acclaimed writer Simeon Lindstrom teaches that the secret of relationships that have lasted for years and marriages that have refused to crumble wasn't just "luck" but plenty of work and effort to sustain it for so long.
It is stated quite clearly that contrary to whatever you've been told, love was not just a noun, but a verb, something that required plenty & continuous efforts.
This book is much more practical than theoretical and it is encouraged that readers be prepared to apply the strategies listed for the next 30 days of their lives & put in the work to see results in their relationships.
25. The House That Love Built: What It Means To Love One Another – Simeon Lindstrom
If you've ever been in a relationship that was perfect one minute, and ready to crash and burn the next, you can understand how important being in fulfilling and truly enjoyable relationships is, especially when distance is a problem.
In this book, Simeon Lindstrom sheds some light on three principles for maintaining healthy relationships with a partner, a loved one, a co-worker, or a friend.
Using practical strategies, it becomes possible to build up and maintain the kind of relationship molded out of the strongest foundation – love.
26. From Strangers To Lovers: 16 Strategies For Building A Great Long Distance Relationship – Lisa McKay
Lisa reveals 16 practical steps that all long distance couples should adopt if they're looking to build a long lasting relationship.
Most couples with partners who are far away never planned it that way, and when things get rocky, the strategies each partner uses determines if the relationship crashes or thrives.
If you've newly gotten into a long distance relationship and you're trying to make things work, this helpful guide is great for avoiding pitfalls and common mistakes too many long distance couples make right from the beginning.
This book covers intimacy in Long Distance Relationships, healthy boundaries, understanding how to communicate effectively, and much more.
27. Love & Respect: The Love She Most Desires; The Respect He Desperately Needs – Emerson Eggerichs
Emerson has a recipe perfect for holding together a relationship – love, and respect.
When love is missing for the lady, it's hard to give the man the respect he's looking for.
It's something that has crashed relationships over and over again and this guide is here to break the cycle, and for those who understand how these two are important in the life of a relationship, they've managed to hold it together and keep the love alive.
In this book, Emerson prescribes techniques that can help couples communicate better, show love and respect to each other, avoid conflicts and ultimately enjoy a relationship filled with love and a level of intimacy that partners crave.
28. The Real Thing: Lessons on Love and Life from a Wedding Reporter's Notebook – Ellen McCarthy
This witty and interesting book by Ellen, a wedding reporter with plenty of experience from covering more than 200 weddings describes a warm, blissful and exciting side of Love – a side too many long distance couples hardly ever enjoy.
She describes in a very interesting manner the real secrets to finding the love we desire and making it last.
Inside this book are real-life stories, honest confessions, testimonies, and discoveries on love & commitment from couples and Ellen herself.
If you're ready to fall in love with the idea of true love again and want to learn how relationships pull through even the most difficult days, this is a great book to get answers from.
29. At The Heart of Your Long Distance Relationship: Love deeply, live fully, and grow closer together from near or far – Catherine Day
If you're looking for encouragement to help you survive a long distance relationship and some fresh and exciting inspiration to keep the romance bubbling and the love alive, this guide is one that helps couples achieve a healthy, happy, and truly fulfilling long distance relationship.
It's a great guide for times when it feels as though the romance is starting to fizzle out and the connection is getting weaker, and if you're ready to put in the effort to revive it, this guide can show you exactly how to!
It's filled with motivational quotes for long distance couples & inspiring ideas related to love and effective communication to help get your relationship back on track.
30. 10,000 Miles for Love: Turn Long-Distance Relationships into Long-Lasting Love – A Practical and Soulful Guide for the Modern Woman – Milena Nguyen
This wonderful guide written by the "Long Distance Relationship Guru" Milena who has had a lot of experience in the area with her Brazilian husband, teaches very practical tactics to help keep a long distance love alive.
This Guide shows how living in another country or on the other side of the world does not have to mean the end of a beautiful romance story, and it all starts by deciding on if you really do want to make it work.
This book is full of real-life experiences that the writer/relationship coach has turned into a source of inspiration for millions of long-distance lovers around the world.
She shows how to overcome the challenges caused by distance, get rid of loneliness and uncertainty & communicate better with your partner by talking about the most important topics, and keeping the love alive.
31. When Sorry Isn't Enough: Making Things Right with Those You Love – Gary Chapman & Jennifer Thomas
Does it look like sorry is never enough for your partner in your relationship? You're not alone.
Even though in every relationship, it's easy to offend the other person, and we're always quick to offer an apology, it doesn't always end there like we hope it would. Sometimes, that isn't enough for our partner.
This is usually a confusing situation for most people, but this wonderful book explains exactly why this happens and teaches practical strategies on how to extend apologies that actually get accepted and make your relationship stronger and better than ever!
This book would teach practical steps to douse down tension in relationships, how to end disputes and conflicts, how to offer apologies that your partner accepts and how to strengthen weakened relationships.
32. Waiting and Dating: A Sensible Guide to a Fulfilling Love Relationship – Myles Munroe
Acclaimed speaker Dr. Myles has a book for lovers ready to defy all odds and have a fulfilling and enjoyable relationship, and if you're in a long distance relationship but in desperate need of that, this bestseller is just right to help!
This book offers a biblical approach towards establishing a relationship that not only survives through the thick and thin but ultimately leads you to the altar.
If you believe in a type of love that lasts, this guide will show you how this is achievable when you find yourself in a romantic relationship, by choosing to maintain the God-factor in your relationship, maintain a real friendship with your soul mate and much more that strengthens the love life of two people.
33. A guide on how to STOP ARGUING: Protect quality time, prevent bickering, preserve love, enjoy life – CJ Kruse
Every couple has arguments – but it's even more exhausting when long distance couples have them, and nothing leads to unhappy relationships and eventually a breakup like disagreements.
Unfortunately, most people have a hard time handling conflicts in relationships and this leads to anger, resentment, unhappiness, and a sort of disconnect in many relationships.
With this book, Kruse teaches couples and even friends, conflict management, certain truths about disagreements in relationships, and how to have a civilized and constructive argument whenever issues arrive – like they always will.
If your relationship is important and every minute you get to spend with your partner valuable, this book would help you avoid unnecessary bickering and enjoy those moments.
34. How To Become An Amazing Couple: Daily Simple Steps that Will Help you to Become a Better Lover – Oana Nicolau
If you recently got into a long distance relationship or you already have a partner who's far away, Oana has some steps to help you enjoy your relationship like you deserve to.
This simple, practical, and straightforward book is filled with relatable experiences and explains in clear terms how to maintain a happy love life with your significant other no matter how difficult the distance makes things, and also explains how the time and resources we put into a relationship reflects on it.
In the last chapter of this book, a 7 days program is also included for couples who are ready to apply practical steps in their relationships.
35. Relationship Agreements: A Simple and Effective Guide for Strengthening Communication, Reducing Conflict, and Increasing Intimacy to Design Your Ideal Relationship – Eri Kardos
Relationship Coach Eri has put together a book fully packed with tested and working strategies to keep your relationship on the right path!
This book breaks down practical advice as well as productive activities to help couples connect, interact, and indulge each other on a more intimate level.
If you're ready to have your view on successful relationships changed, and a working formula to get yours on the right track, this book can give your relationship a fresh beginning and will help you fall in love with your relationship and your partner once again.
And there you have it – a list of the best long distance relationship books to make it a less complicated relationship.
What's your favorite relationship book that helped you build and maintain a healthy relationship? Which would you recommend for a long distance couple?
Share them in the comments section!