For a Long Distance Relationship to survive the test of time, it becomes super important to remember that actions always speak louder than words in the eyes of that special someone. This is why putting together surprises of different kinds when you're far away from a loved one can help rekindle dying flames and keep the love stronger as ever.
Deciding on the right surprise to express your feelings with is usually the tough part, as different factors determine what to go with. Considering things like their needs, interests, likes, as well as the type of relationship usually helps one to decide on what to go for.
If you're looking for Ideas to execute for a family member, a friend or a romantic partner, here are some brilliant Surprise Ideas for Long Distance Relationships to start with!
How to Plan Your Surprise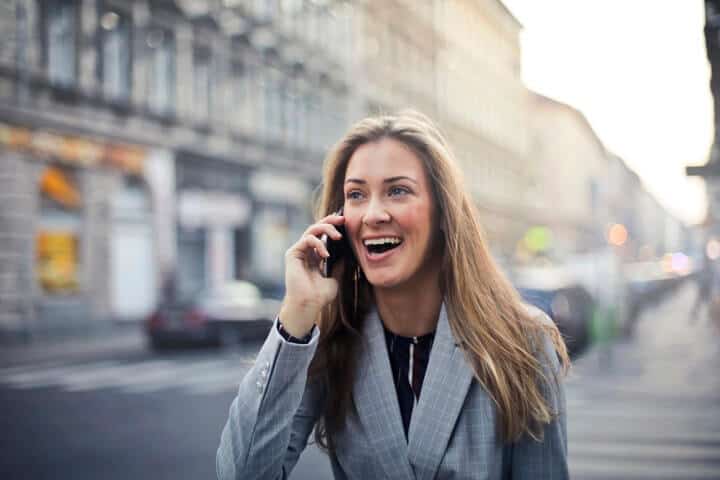 Depending on the kind of surprise you plan on putting together, ensure you have all of it planned out perfectly well to avoid any unforeseen delays or disruption of plans at the last minute.
From booking flight tickets to buying vouchers, gift cards, and edibles, also ensure that every other individual involved in making sure the surprise occurs as planned is continuously updated with all the necessary information and instructions.
Also, decide on what your budget would be, which should cover paying for services, purchasing of items, shipping (if it is a physical item being sent abroad) and delivery. The total cost entirely depends on your surprise.
If you plan on performing an act, ensure all the necessary tools and resources needed are on standby before-hand. Remember to consider how much that special someone likes surprises to determine how far you should go with your plan.
If you are shipping physical items, you will be expected to fill a Customs form and give relevant details like the receiver's address, your address and a list of all the content in your surprise package at the post office or to the online shipping company.
For fragile items (like glass, edibles, etc.) ensure they are well packed and kept away from anything that could contaminate them. Also remember to stuff your surprise package with newspapers if there is still space left in it, to prevent items from moving about.
Most importantly, whether your surprise involves you flying out to see your favorite person, sending out a package, or creating something at home, keep it creative, playful and as sweet and sincere as possible.
Surprises for Long Distance Boyfriend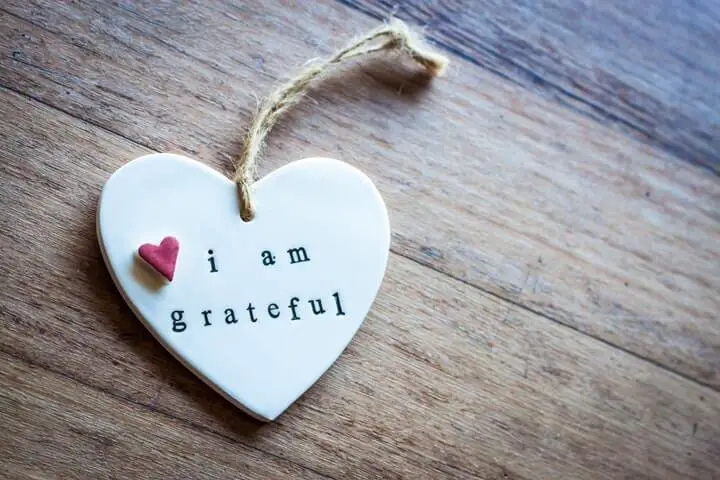 Ready to do something out of the ordinary for the most important man in your life? Trying to decide on the best approach to show him you're willing to go the extra mile? Here are some spontaneous Ideas for him:
Housecleaning service subscription
Homemade banana bread
Starbucks Gift Cards
Best Boyfriend Ever T-shirt
Best Boyfriend Mini Trophy
Giant Gummy Bear
I Miss Your Kisses Coffee Mug
Talk Nerdy To Me Love Notes
DIY Carton of kisses
Heart-shaped Map
Couple Pillowcases for Him
I Hold You In My Heart Keychain
Random Love Text Messages
Reservations at his favorite restaurant
DIY romantic conversation starters
Countdown Chain
Reasons Why I Love You PhotoBook
Heart-shaped Stress balls
Movie Tickets
Love notes
Dual Zone watch
Photo magnet
Message In A Bottle
Photobooth pictures of yourself
Mini Globe
Mixtape of his favorite music
Send a custom book
Wooden postcard
Mail him a mini you
Custom Love coupon book
Romantic Telegram
Custom Music Box
Fitness Tracker
Pocket watch
Customized cufflinks
iTunes Gift Cards
Customized Birthstone
Car GPS (if he's in a foreign country)
Hidden Message Leather Bracelet
Long distance Touch Lamp
Welcome Home goodies basket (if he's coming back soon)
Surprises for Long Distance Girlfriend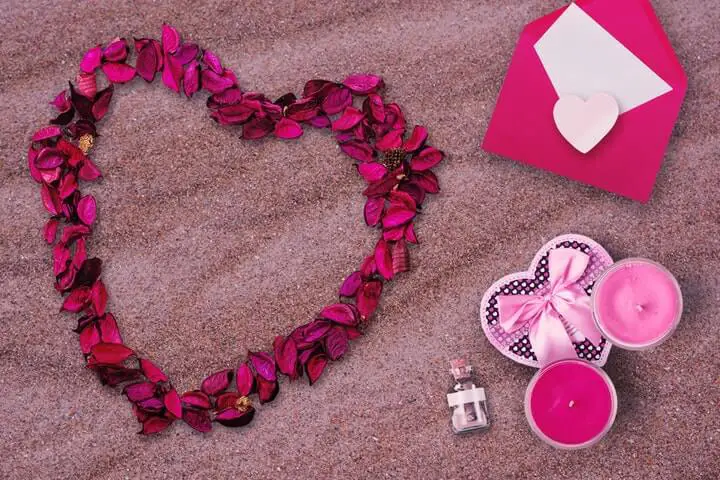 Is your baby girl due for some extra special loving? Something to get her surprised, excited and emotional all at the same time? Here are some great options:
Gummy worms
Box of cupcakes
Hershey Kisses
Heart shaped Teabag
Homemade Biscotti
Box of heart-shaped Candy
Homemade Scones
Microwavable Popcorn
Pink Marshmallows
Pack of fresh Strawberries
Heart Shaped Sunglasses
Personalized Love Storybook
Pack Of Chocolate Dipped Cherries
Heart shaped posters
Chocolate bars
An envelope of Pressed Flowers
Wifey badge
Fruit basket
Homesick candles
Customized phone case
His and Hers necklace
Manicure and Pedicure gift card
Custom Name Necklace
Pack of romantic stickers
Sound + Sleep system for relaxation
Long Distance phone wallpapers
DIY Sexy Would You Rather Questions
Lavish Bath Box
I Love You To The Moon and Back Sweatshirt
Customized photo blanket
Photo Jewelry
Heart-shaped Throw pillow
Custom Nameplate choker
Long Distance Relationship Lightbox
Personalized Romantic comic strip
DIY book of their Favorite Love Quotes
Monthly subscription for Flowers
Gift Cards to her favorite store
Mini Hourglass
A hoodie with your scent
Aromatherapy subscription box
Confetti subscription box
Hand and Foot Warmers
Best Girlfriend Ever T-shirt
Scented jewelry
Sound-wave bracelet
Audio Player with recordings from you
Box of Balloons
Custom calendar
Best Girlfriend Certificate
Large sized Teddy bear
Custom puzzle
Journal with lock
Spa Gift cards
Coordinates bracelet
DIY book of Pick-up lines
Glow In The Dark necklace
Heartbeat ring
Heart shaped jewelry box
I Love You Insulated tumbler
Custom stamps
Concert tickets
Surprise Trip to her
Surprises for a Long Distance Relative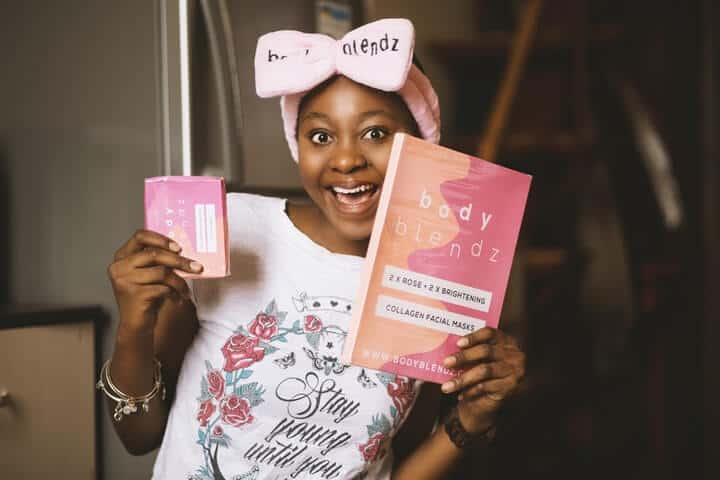 Got a parent or a child abroad? Maybe your favorite extended family member who could use a little reminder that they're loved and missed? Here are some Ideas to work with:
Homemade cookies
Cake In A Jar
Heart shaped pendant
Homemade smoothies
Homemade Brownies
Homemade Jam
Grocery Gift Cards
Selfie Light Case
Subscription To Spoonful Of Comfort
Monogrammed Lap Desk
Kindle
Loose leaf tea subscription box
USB Drive with pictures from home
Conference Video Call
Roll-up Keyboard
Personalized Sticky Notes
Socks Subscription box
Classical movie CDs
Webcam
An autograph book filled with signatures from home
Personal Care Subscription box
Glow sticks
Long Distance Bracelet card
Disposable cameras
Heart-shaped padlock with key
Stamped envelopes
Personalized Contact/Address book
Encouragement Note
Plane tickets home
Essentials Oils Subscription Box
I Was Here – A Travel Journal
Photo Throw Blanket of loved ones
Customized Nickname T-shirt
Ice-cream Subscription box
Digital Video Frame
Surprises for a Long Distance Friend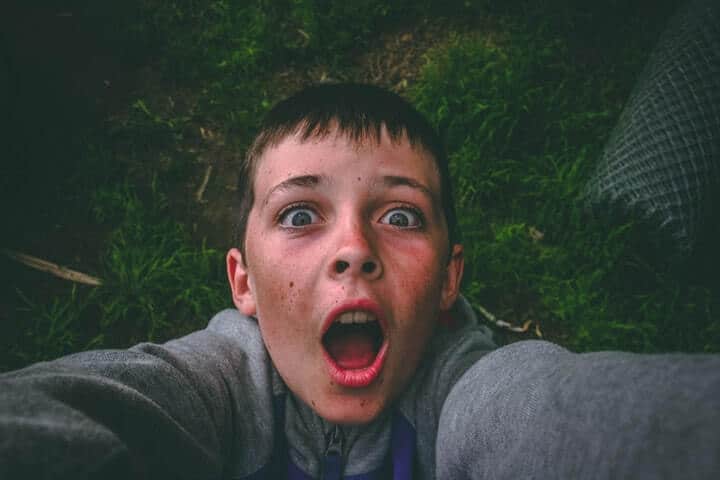 Is your bestie far away and homesick? Maybe just missing their number one confidante and support system? If you think they're starting to forget how much they mean to you, here are some sweet Ideas to remind them with:
Homemade cheesecake
Homemade Cinnamon rolls
Homemade muffins
Gourmet Fruit box
Photo Collage bowl
Fortune Cookies
Face Cookies
Musical Greetings Card
Selfie Stick
Macaroni and Cheese Best friend keychain
Blank scrapbook
Amazon Echo Spot
Spotify Gift Cards
Amazon Fire TV Stick
iPad stand
Friendship Bracelets
Massage Gift card
Diffuser Subscription Box
Delivery from their favorite fast food
Online Shopping Vouchers
Monogram Charm bracelet
DIY Book of Inside jokes
Tea Tasting set
Inspirational wall poster
Colorful 3D card
Try The World Holiday Box
Promise Bracelet
Personalized mouse pad
Never Say Goodbye Pendant
Hot Air balloon ride reservation
Yoga Kit
VR viewer
No Matter the Distance card
Heart-shaped compass
Heart bookmark
Perfume Subscription Box
Q & A Journal
Mailbox Figurine
Long Distance rings
Wine Club membership card
Netflix Gift Cards
Pictures of old memories together
Box of Sunshine set
Webcam light
GPS watches
Best Friends Poster
Cocktail Kit
Gemstones
Two States necklace
Best Friend Forever woven bracelet
Book club subscription
Zodiac matches
Smartphone photo printer
Hopebox Subscription for Inspiration
Monogrammed Passport holder
Matching wine glasses
Send a snail mail
DIY heart-shaped collage
Heart-shaped hanging slate
Good Friends Box Sign
Sentimental Long Distance Surprises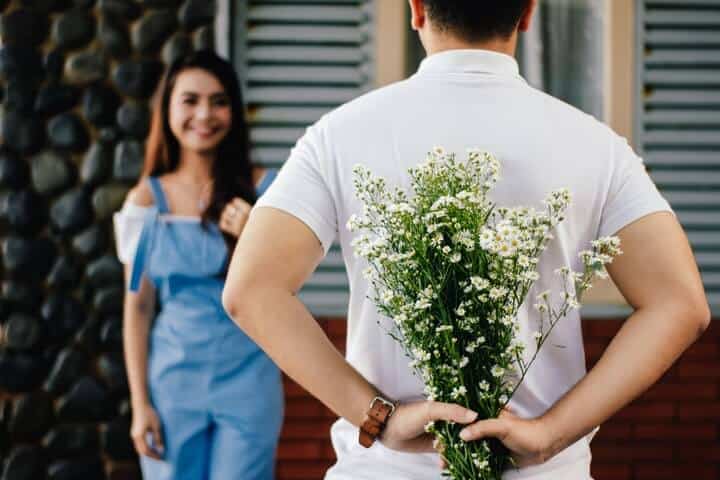 The greatest long-distance surprises are often sentimental. The following are great long distance surprises that will melt the heart of your long distance loved one – figuratively, not literally.
Show up at the airport with a sweet airport-pickup sign (when they're finally coming home)
Get on a plane, or a train or a bus, and pay them a surprise visit.
Do something they always wanted – e.g., lose some weight and surprise them with the result.
So there you go – 200+ Surprise Ideas For Long Distance Relationships to express all the most honest and beautiful feelings from the other side.
Tell us: Have you ever surprised someone you were in a long distance relationship with? What ideas did you put together? Share them with us through the comments section!