Nothing speaks of sincere love and support like putting together a thoughtful Care Package for a sick friend.
Whether you're delivering your package directly to them or having it sent out, it shows just how important they are to you, and everyone loves to feel important.
Thinking of the right items to include in a care package for a sick friend can be tough, but when you consider their interests, wants, needs and preferences, it becomes much easier to put together the perfect Care box.
If you're in need of ideas, here are 200+ Care Package Ideas for a Sick Friend.
How to Make a Care Package for a Sick Friend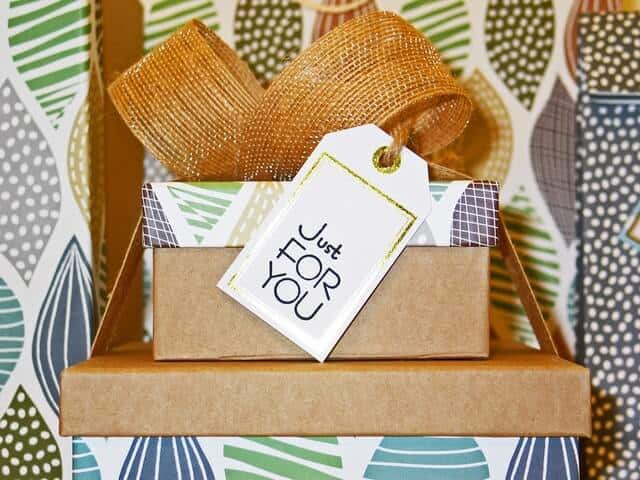 When you're putting together a care package for a sick friend, it is important to take extra care in selecting your items.
Start by setting a budget to determine how much you would be spending on purchases, packaging, and shipping would be helpful.
Find out what items cannot be sent for medical reasons from the doctor in charge or your friend.
If you're sending your package to a friend who is close by, it would be an even sweeter gesture to drop it off yourself.
For Care Package that are being shipped, after buying a care box or bag from a post office or shopping company, obtain all the necessary details such as the shipping date and shipping regulations, submit details such as your address and the receiver's address and occasionally, a list of all the items in your package.
Stick to essential items and lightweight items to avoid high shipping charges.
Ensure the contents of your box are properly arranged, keeping away harmful substances from edibles and wrapping breakable items with newspaper for safekeeping.
Afterward, you can decorate your box with colorful ribbons, tissue papers, and markers, and then have it taped and ready to be sent to the receiver.
Food Care Package Ideas for a Sick Friend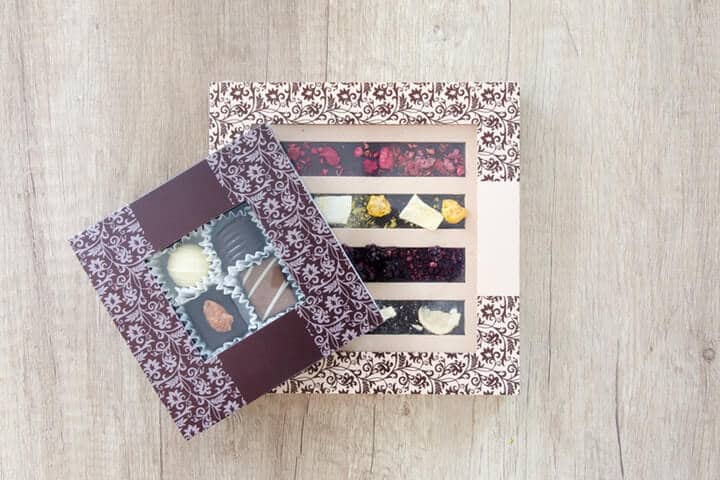 After "plenty of rest," the next most important thing for a sick person, is food. While it might be difficult to take down some particular edibles, here is an extensive list of popular edibles that fit in a care package for a sick friend:
Homemade scone

Sale

Bestseller No. 1

Nordic Ware Scottish Scone & Cornbread Pan, Grey

8-slot pan makes scrumptious scones, cornbread, polenta, or biscuits
Heavy cast-aluminum surface ensures quick and even heating
Designed for use in the oven, on the stovetop, or under the broiler
Nonstick surface releases contents effortlessly and cleans easily
Made in the USA

Canned Soup:

Bestseller No. 1

Campbell's Chunky Hearty Beef Barley Soup, 18.8 Ounce, Pack of 12

READY TO EAT SOUP: Enjoy a satisfying Hearty Beef Barley Soup loaded with seasoned beef, carrots and potatoes
20 GRAMS OF PROTEIN: Each can contains 20 grams of protein—Fill Up Right
GREAT FOR ACTIVE LIFESTYLES: Each bowl is an easy and delicious way to satisfy your hunger after the big game or after a workout
HEAT AND SERVE CANNED SOUP: Just open, add it to a pot or microwave safe bowl, and heat on stove or in the microwave when you're hungry and crunched for time
Ships as a single 18.8 ounce recyclable can

Pretzels:

Bestseller No. 1

Rold Gold Tiny Twists Pretzels, 1 Ounce (Pack of 40)

Pack of 40 one ounce bags. Packaging may vary
Small pretzel twists in a convenient package
Baked, not fried
These much loved treats are fun to enjoy at lunch, as an after-school snack, or party refreshment
Easy to carry, easy to store, and easy to pack

Caramel Bites

Bestseller No. 1

Kraft Caramel Bits 11 Ounce Bag (Pack of 3) with By The Cup Spoon

3 - 11 oz bags Kraft Caramel Bits
1 - By The Cup Portion-Control Scoop; Sculpted plastic with a 20 mL capacity; Long, easy-to-hold handle
Made with minimal ingredients; Only 50 calories per serving
Ready to add to your favorite recipes; Unwrapped for easy melting
Perfect to use in cookies and brownies, or as a shell for caramel apples

Energy drink mixes

Bestseller No. 1

Pureboost Clean Energy Drink Mix + Immune System Support. Sugar-Free Energy with B12, Multivitamins, Antioxidants, Electrolytes (Combo Pack, 30 Stick Packs)

Up to 6 hours, crash free energy.* A healthy, antioxidant energy drink mix containing no sugar, no sucralose and no artificial flavors, colors or preservatives and Non-GMO. Pureboost delivers pure micronutrients, multivitamins and antioxidants to give you an immediate boost any time of day.
Guilt free energy with B12 + natural green tea. Powerful, clean energy fueled by B12 and 100mg of natural green tea caffeine. Never feel those jitters that you have to cope with from other dirty energy sources. That's the power of Pureboost.
Supercharged Immune Support. Each packet delivers a surge of 25 pH-balanced vitamins, minerals, electrolytes, herbs and amino acids including Turmeric, Ginger, Vitamin C, and Zinc. Plus our energy drink powder has electrolytes for rapid hydration.
30 Powerful Packets: Contains 30 tear-and-pour powder packs that can be mixed with 16-20 oz of water for an immediate, revitalizing, delicious tasting charge of mental and physical energy. All flavors work with keto, low-carb, paleo, gluten-free and vegan diets. No soy. No dairy. Non-GMO.
365 Day Guarantee: If you're unhappy for any reason, please message us directly to make it right. Because we're a grocery item, you can't return directly to Amazon (because…rules.) Contact us directly and we'll take care of you.

Home-made brownies

Bestseller No. 1

Mr. Brownie Chocolate Brownies - 1 Bag x 8 Individually Wrapped Fudge Brownie Bites with Real Belgian Chocolate Bits - Soft Sweet Snack for Home, School and Work - No Nuts, Palm Oil, or Corn Syrup

RICH & MOIST - Baked with only premium, deluxe ingredients, our chocolate brownie snacks are as soft and fudgy as could possibly be. Each piece is definitely a treat you will never forget
CONVENIENT PACKAGING - Our individually wrapped soft brownies are convenient to take on the go and snack on anywhere,They come in a box to prevent damage in transit.
NO ARTIFICIAL COLORS & FLAVORS - We use real Belgian chocolate in our brownies. No high fructose corn syrup and no palm oil. All you get is true, natural chocolaty goodness in every bite.
HEALTHIER CHOICE - Take care of your heart. Choose baked goodies with 0 trans-fat content, like these individual snack packs of fudgy brownies. Healthy but still heavenly delicious.
PERFECT FOR KIDS & ADULTS - Our special recipe and baking method creates the perfect blend that brownie lovers of all ages will enjoy. We have a variety of snack packs for kids and grown-ups.

Bottled fruit juice

Bestseller No. 1

Crackers

Bestseller No. 1

RITZ Original Crackers, Family Size, 3 Boxes

Pack of 3 family size boxes with a total of 18 sleeves of RITZ Original Crackers
Flaky and delicious snack crackers with a rich, buttery flavor
Perfect crackers for snacking, appetizers or quick meals
Pairs with almost any topping, from meat and cheese to fruit and whipped cream
Individually wrapped sleeves lock in freshness

Candied fruit

Bestseller No. 1

Trail mix

Bestseller No. 1

Nut Harvest Trail Mix Variety Pack, 2.25 Ounce (Pack of 16)

Pack of 16, 2.25 oz bags
Includes (8) bags of Nut & Chocolate Mix (8) bags of Nut & Fruit Mix
Each batch is roasted and seasoned before they are sealed to lock in their fresh, great taste
Perfect for enjoying at home, at work or on-the-go
Allergy information: contains peanuts, almonds, walnuts and cashews. This product is produced on equipment that makes other products containing peanuts other tree nuts

Gummy bears

Bestseller No. 1

Albanese World's Best 12 Flavor Gummi Bears, 5 Pound Bag

FRESH & FRUITY: Albanese 12-flavor gummy bears pack giant taste into one delicious gummi. After one bite of these fruity gummies, you'll taste the difference of giant fresh fruit flavors & a deliciously soft chew you won't find with other gummy candies.
STOCK UP THE FLAVOR: Whether you like them sweet, sour, big or small, Albanese gummi candies burst with fresh fruit flavors & you can stock up with a bulk pack of your favorite flavor. Delight your tastebuds with Albanese gummy worms, gummy bears & more!
PERFECT SNACK: Fat free, gluten free, and dairy free, Albanese assorted gummy candies are your new perfect sweet and soft snack. There's a reason Albanese gummies are the world's best & once you try our deliciously fruity assortment, we know you'll agree.Does Not Contain Any of the 8 Major Allergens
ALLERGY FRIENDLY: Peanut free, tree nut free, dairy free, MSG free, gluten free, and with no artificial sweeteners, Albanese gummy candies are an allergy friendly snack packed with a sweet, fruity flavor everyone can enjoy. Sweet gummies, giant flavor. Low sodium
RECIPE FOR SUCCESS: For over 30 years Albanese has been making delicious treats with high-quality ingredients here in the United States. Taste the difference in our gummies, chocolates, nuts, & mixes!

Strawberry Muffins

Sale

Bestseller No. 1

Pack of Coconut butter cups

Bestseller No. 1

EVOLVED Chocolate Coconut Butter Cups, 1.4-oz. 2 Packs (Count of 9), 18 Cups

Dark chocolate filled with homemade coconut butter is a combo that's rich in flavor with only 4g of sugar per cup
No need to choose between quality and flavor since these dark chocolate cups are ideal for vegan and paleo lifestyles
Chocolate crafted from high quality, organic ingredients such as coconut, cacao, coconut sugar, and pink sea salt
No refined sugar, plus our chocolate is always gluten free, dairy free, peanut free, and soy free
Rainforest Alliance certification helps protect forests and the rights of farmers by addressing issues such as child labor, forced labor, poor working conditions, low wages, and much more

Honey Lavender Tea

Bestseller No. 1

Yogi Tea - Honey Lavender Stress Relief (4 Pack) - Soothing Serenity Blend - 64 Tea Bags

Flavor: Yogi Honey Lavender Stress Relief tea combines Lavender, Chamomile, and Lemon Balm with Organic Honey Flavor for a floral and lightly citrusy sweet blend.
Benefits: This soothing blend includes Lavender, Chamomile and Lemon Balm; herbs traditionally used to support relaxation.
Organic: USDA Certified Organic and Non-GMO Project Verified.
Contents: Caffeine-free, Vegan, Kosher, Gluten-free, No Artificial Flavors or Sweeteners, and individually packaged in compostable tea bags.
Brewing Suggestions: To get the most out of every cup, bring water to boiling and steep 7 minutes. For a stronger tea, use 2 tea bags.

Granola bars

Bestseller No. 1

Gourmet candy

Bestseller No. 1

Chocolate Gift Basket, Holiday Food Tray, Christmas Gifts Arrangement Platter, Gourmet Snack Food Box in Tin, Corporate Him & Her, Men Women Birthday Sympathy Family Parties & Get Well - Bonnie & Pop

🍫 AN INDULGENT SELECTION OF OUR 15 BEST SELLING CHOCOLATES: Gift baskets arrive with more than a pound of assorted milk, dark and white truffles. Flavors include: Milk Butter Pecan Patties, Cashew Clusters, Pretzel Clouds, Pecan Snappers, Sea Salt Caramels, English Toffee, Peppermint Patties, Bavarian Pretzels, Double Silk Truffles, Coconut Haystacks, and Peanut Clusters.
✨ CELEBRATE HOLIDAY JOY with this elegant yet affordable gift. This little treasure has delighted recipients ranging from employees and employers to parents and children. Who doesn't love a delicious box of chocolate? It's versatile packaging works for multiple occasions like Christmas, Hanukkah, Valentine's Day, Easter, Birthdays, Sympathy or to simply say Thank you.
🎁  WRAPPED AND LABELED Each chocolate is individually wrapped to promote comfortable sharing and a fresh experience, even if you (try to) save some for later. Kosher Dairy
⭐️ ELEGANT GIFTING Our Bonine and Pop embellished tin makes this an elegant gift that will be a keepsake long after the occasion and snacks are gone.
⚠️  ATTENTION: Please remember to Check the box labeled "This is a gift" in your cart or at checkout and write a personalized message.

Powdered chocolate drink

Bestseller No. 1

Organic Chocolate Drink Mix with Cocoa by Pyure | Sugar-Free, Keto, 1 Net Carb | 7.23 Ounce

CHOCOLATE MILK DRINK MIX MADE WITH 0 SUGAR- Indulge in this rich and full flavored chocolate drinking powder with far fewer calories and carbohydrates
MADE WITH PREMIUM COCOA POWDER- Flavor and sweeten milks with simple, delicious, plant-based ingredients
GLUTEN-FREE, VEGAN, KOSHER AND FUN FOR EVERYONE- Simply add 2 tsp of drink mix powder to 8 ounces of milk or milk alternative
1 NET CARB- Pyure is sugar-free and has a low glycemic index, making it perfect for keto, carb conscious and sugar sensitive lifestyles
TRUSTED FOR TASTE- Pyure sweetens with the highest quality organic stevia and organic erythritol. All Ingredients are USDA Organic and non-GMO Project Verified

Bottle of Honey

Bestseller No. 1

Nature Nate's 100% Pure, Raw & Unfiltered Honey; 32oz. Squeeze Bottle; Award-Winning Taste

Nature Nate's 100% Pure, Raw & Unfiltered Honey is a sweetener as nature intended. One ingredient: Honey. All we add is the bottle
Packaged in a 32-oz. bottle, our pure honey pairs nicely with granola, yogurt, coffee, tea, and any food needing a drizzle of natural sweetness. This unfiltered honey contains all the natural benefits of honey straight from the hive and has been tested to ensure it's clean of pesticides, herbicides, antibiotics and manufactured additives
Our blend is crafted for exceptional taste, granting us an award-winning flavor through ChefsBest
Our honey is raw & unfiltered meaning it is gently warmed for pourability and unfiltered to keep the natural good stuff like pollen intact

Flavored Green Tea

Bestseller No. 1

Pack of cereals

Bestseller No. 1

Kellogg's Breakfast Cereal, Variety Pack, Kids Breakfast, Assortment Varies, Single Serve (48 Boxes)

A delicious breakfast cereal variety pack containing a selection of Raisin Bran, Rice Krispies, Corn Pops, Apple Jacks, Froot Loops, Frosted Mini Wheats, and Frosted Flakes individual cereal boxes; Assortment varies
Family-favorite cereals perfect for kids and adults; Yummy, sweetened, and crafted to help bring energy and smiles to busy mornings
A fun part of any balanced breakfast at home or on-the-go
A travel-ready food, makes a tasty snack at work, afternoon pick me up at school, or late-night treat, Stow in lunchboxes, totes, and backpacks
Includes 48, individually sized boxes of ready-to-eat Kellogg's cereals, assortment varies

Bottled milk

Bestseller No. 1

Milk

Amazon Prime Video (Video on Demand)
Sean Penn, Josh Brolin, Emile Hirsch (Actors)
Gus Van Sant (Director) - Bruce Cohen (Producer)
English (Playback Language)
English (Subtitle)

Beef Jerky

Bestseller No. 1

Jack Link's Beef Jerky, Teriyaki, ½ Pounder Bag - Flavorful Meat Snack, 11g of Protein and 80 Calories, Made with Premium Beef - 96 Percent Fat Free, No Added MSG or Nitrates/Nitrites

GOOD SOURCE OF PROTEIN: Protein is an essential part of your diet and Jack Link's Beef Jerky is a delicious way to get more every day. With 11 grams of protein and 80 calories per serving, it's a must-have snack to help keep you satisfied and energized all day
MADE WITH 100% PREMIUM BEEF - Jack Link's Beef Jerky is made from lean cuts of 100% premium beef, then seasoned with simple ingredients like water and salt. Our delicious beef jerky is 96% fat free with no added MSG or Nitrates/Nitrites
FULL OF FLAVOR : Each strip of Teriyaki Beef Jerky is marinated with our special blend of soy, garlic, ginger and brown sugar. Then, it's slow cooked over hardwood smoke for the perfect smoky flavor. It's the perfect combo of East meets West delicious
PERFECT EVERYDAY SNACK : How did ancient civilizations fuel themselves to build pyramids or win sword battles. Meat. If it worked for them, Jack Link's beef jerky can definitely help you power through a late day at work, tackle your honey-do list or fuel a workout
RESEALABLE SHARING SIZE :The jumbo 1/2 pound sharing size bag is resealable so your beef jerky will always be fresh and as delicious as the first time you opened it. It's perfect for sharing with family and friends or to stash in your secret spot and keep all to yourself

Dried veggies

Bestseller No. 1

Frontier Co-op Soup Vegetables, Deluxe, Kosher, Non-irradiated | 1 Pound Bulk Bag | Sustainably Grown

VEGETABLE SOUP BLEND - The Frontier Co-op Vegetable Soup Blend is a flavorful combination of vegetables including onion, carrot, peas, potatoes, bell peppers, green beans, parsley, tomato flakes, and celery flakes. This blend pairs extremely well with soups, stews and prepared dishes that require vegetables.
VERSATILE USES - These convenient mixed dried veggies go well with ground black pepper to enhance the flavor and aroma of prepared foods. They're great in soups, stews and many prepared dishes that have blended vegetables as an ingredient. Also delicious in stir-fries, chilled salads, or prepared as a side dish.
ROBUST, FRESH FLAVOR - The Frontier Deluxe Vegetable Soup Blend contains the distinct and mixed flavor of carrots, dehydrated onion, tomatoes, peas, potatoes, bell peppers, celery flakes, green beans, and parsley. Try cooking and seasoning them with garlic powder, paprika, or curry to bring out their unique flavor.
SUSTAINABLY GROWN VEGETABLES - Our quality-committed farmers cultivate and harvest these vegetables with the most effective farming techniques. This product is kosher and non-irradiated.
ABOUT US - Owned by stores and organizations that buy and sell our products, Frontier Co-op has been a member-owned cooperative since 1976. We support natural living and our products are never irradiated or treated with ETO. We're committed to the health and welfare of the environment and everyone producing and consuming our botanical products.

Canned chicken breast

Bestseller No. 1

Apple slices

Bestseller No. 1

Prepworks by Progressive 16-Slice Thin Apple Slicer & Corer, Grey

EASY TO USE APPLE SLICER & CORER: Quickly & easily slice & core apples into 16 even slices! This dishwasher safe Thin Apple Slicer & Corer will core & slice an entire apple with a simple push.
INNOVATIVE DESIGN: The attached safety cover, when used as a base, will push apple slices & the core clear of the blades. It's designed to protect fingers while in use & cover blades when stored.
FOOD PREP MADE EASY: We offer kitchen accessories that make food preparation faster, easier & more enjoyable, from fruit & veggie choppers to measuring spoons & cups & collapsible storage bowls.
STYLISH DESIGN & SOLID FUNCTIONALITY: Our philosophy is simple—offer stylish designs with no-nonsense functionality. We understand the kitchen is the heart of the home, where family & friends connect.
INNOVATING KITCHEN ESSENTIALS: We boast over 40 years of innovating kitchen products & housewares with unique gadgets & tools for food preparation plus thoughtfully designed food storage containers.

Mac and Cheese

Bestseller No. 1

Kraft Easy Mac Original Macaroni & Cheese Microwavable Dinner (18 ct Packets)

One 18 ct. box of Kraft Easy Mac Original Macaroni & Cheese Dinner Single Serve Pouches
Kraft Easy Mac Single Serve Pouches are easy food options that are ready in 3-1/2 minutes
Easy mac and cheese pouches include macaroni pasta and cheese sauce mix
Kraft Easy Mac contains no artificial preservatives or flavors and no artificial dyes
One pouch makes a single serving

Instant Oatmeal

Bestseller No. 1

Maple syrup

Bestseller No. 1

Coombs Family Farms Organic Maple Syrup, Grade A Amber Color, Rich Taste, 16 Fl Oz

100% ORGANIC MAPLE SYRUP: Coomb's Family Farms makes high quality 100% organic Vermont maple syrup perfect for pancakes, waffles, French toast, and any other recipe. Harvested from ancient sugar maple trees and hand crafted using traditional, artisanal health spout taps, our syrup is a pantry staple.
GRADE A AMBER AND RICH FLAVOR: Known for its smooth, full-bodied flavor and warm amber hues, this distinctive grade A syrup is produced mid-season when the temperatures start to warm. Its unique and subtle flavor is most often used for table syrup and in coffee and tea.
RESPONSIBLY SOURCED: Coombs Family Farms has produced organic, great tasting maple syrup for seven generations. We farm our own land, produce 100% organic maple syrup and package our own pure maple products. Coombs also sources maple syrup from over 3,000 small independent family farms that share our commitment to quality, environmental stewardship, and sustainable forest management.
"A NATURAL FOOD": This 100% organic Vermont maple syrup is harvested from pesticide free farms. Containing no artificial flavors, preservatives, or dyes, this Grade A syrup is non-GMO, gluten-free, nut-free, and Kosher Certified.
PROTECT A WAY OF LIFE: At Coombs Family Farms, we support small family farms because we believe they provide more than high quality food. They help restore those lost feelings of connection and meaning by providing opportunities for us to play a better role in determining where the foods we eat come from, how our food is produced, and how it gets to our table. Small farms also strengthen rural economies, preserve important ecosystems, and help to protect a way of life that is increasingly under threat.

Mustard sauce

Bestseller No. 1

Lillie's Q - Gold Barbeque Sauce, Gourmet Carolina Sauce, Tangy BBQ Sauce with South Carolina Mustard, All-Natural Ingredients, Made with Gluten-Free Ingredients (20 oz)

A SOUTH CAROLINA SAUCE TRADITION: Enjoy flavors as authentic as the places they come from—including our famous Gold Barbeque Sauce with a tangy, mustard-base. This BBQ sauce is crafted to honor South Carolina traditions.
OUR PREMIUM BBQ SAUCES ARE THE PERFECT MATCH: We love to use our barbeque sauces on basically everything. But, our Gold BBQ Sauce is the perfect grilling sauce for chicken or pork. But for a real South Carolina BBQ treat, try it on hot links.
OUR GOURMET SAUCES HAVE A STORY TO TELL: Why No. 27? It's for Lillie herself—born in 1927 in Beaufort, South Carolina. None of our sauces would exist without her seal of approval, and our Gold BBQ Sauce was her forever favorite. So here's to Lillie!
ALL-NATURAL INGREDIENTS TO WRITE HOME ABOUT: Our barbeque sauces are made from a unique blend of all-natural ingredients & are made with gluten-free ingredients. That means no high fructose corn syrup, no MSG, no preservatives, & more.
AUTHENTICALLY CRAFTED SOUTHERN BBQ: Serving up barbeque that is true to regional traditions while creating unique, reimagined flavors is an art form. Thanks to Grandma Lillie, a full family lineage of BBQ passion—we believe we've mastered it.

Garlic chip cookies

Bestseller No. 1

Grandma's Cookies Variety Pack of 30

Includes 30 Packs of Your favorite Grandma's Brand cookies
8 mini vanilla sandwich crèmes, 4 mini chocolate chip cookies, 6 big chocolate chip cookies, 4 big peanut butter cookies, 6 big chocolate brownie cookies, and 2 big oatmeal raisin cookies
Great for packing lunches or snacking on the go
Perfect for a quick, sweet comforting treat

Carrot sticks

Bestseller No. 1

Rhythm Superfoods Carrot Sticks Organic and Non GMO Single Serves Vegan Gluten Free Snacks, Sea Salt, 8 Count (Pack of 1)

PERFECT ON-THE-GO SNACK: Don't let your busy day stop you from living a healthy, nutrient-rich lifestyle. Enjoy 8 convenient, snack size kale chip packs to fuel your day!
FIND YOUR RHYTHM: Simple and satisfying - Our dehydrated kale chips are always dried, never fried made by tossing fresh, organic kale with one of our hand-crafted dressings, which we create from a perfect blend of organic seeds, vegetable powders, juices, herbs and spices.
WHAT MAKES US SUPER: Some folks throw the term 'superfood' around as a buzzword, but to us, it's much more. It's our name. It defines who we are, and what we offer — and it all begins with the nutrient density and integrity of our ingredients. They're what make us super.
BALANCE & HARMONY: A positive mind, eating right, and staying active can make all the difference. From vegetarian to gluten-free to non-GMO, our snacks help you find that healthy groove.
SIMPLE INGREDIENTS: Nutrient-dense superfoods: vegan, protein fueled, and an excellent source of fiber. There's nothing more to it.

Bottled Apple Cider

Bestseller No. 1

Canned green beans

Bestseller No. 1

Del Monte Canned Fresh Cut Green Beans, 8-Ounce (Pack of 12)

Delicious green beans grown in the USA and picked at the peak of ripeness
Packed within hours of harvest to deliver freshness in every bite
Save time with these finely sliced green beans when preparing your next meal
Mix with pasta and other veggies or add seasonings for an extra flavor kick!
Three simple, natural ingredients: green beans, water and a dash of sea salt

Canned corn

Sale

Bestseller No. 1

Del Monte Canned Fresh Cut Whole Golden Sweet Kernel Corn, 15.25 Ounce (Pack of 12)

RICH FLAVOR: The Del Monte golden sweet corn is packed with a rich and flavorful taste, working great as a delicious ingredient. You can mix it with pasta and other veggies or add seasonings for an extra flavor kick.
NATURALLY FRESH: Our can cut sweet corn is picked at the peak of freshness, and the pull-top can preserve the corn for hours to lock in the flavor and nutrition in every bite.
NO PRESERVATIVES: With non-GMO, and non-BPA, these kernels are perfect for elevating any meal.
SIMPLE INGREDIENTS: The canned corn is filled with three simple, natural ingredients like corn, water, and a dash of sea salt. These cook in minutes and will allow you to save time when preparing your next meal.
PREMIUM QUALITY: Del Monte has earned a reputation with innovations and dedication to quality. We strive to cultivate the best vegetables and fruits, working with family farmers, to help your family live a life full of vitality and enjoyment.

Citrus tea

Bestseller No. 1

Celestial Seasonings Herbal Tea, Citrus Sunrise, Caffeine Free, 20 Count (Pack of 6)

Caffeine Free, Gluten Free
Bring water to a rolling boil, pour one cup of water over a tea bag, steep 4-6 minutes and remove tea bag. Sweeten if desired and enjoy.
No strings or tags keep 3.5 million pounds of material out of landfills every year.
Celestial Seasonings has been blending herbs, art and inspiration since 1969.
A citrus blend of orange, tangerine, blackberry leaves and hibiscus

Lemons

Bestseller No. 1

Organic Bagged Meyer Lemons, 16 Ounce

Selected and stored fresh
Sourced with high quality standards
Recommended to wash before consuming
Delicious on their own as a healthy snack or as part of a recipe

Pop tarts

Bestseller No. 1

Pop-Tarts, Breakfast Toaster Pastries, Variety Pack, 6.349lb Case (60 Count)

Soft toaster pastries with the flavors of frosted strawberry, blueberry, brown sugar cinnamon, or cookies and crème topped with delicious frosting; Sweet, fully baked, and ready to eat
Start your day with crumbly pastry crust and yummy filling; A delicious, family-favorite morning treat; Great for the whole family
A fun part of any balanced breakfast at home or on-the-go; Good source of 3 B vitamins; Contains wheat and soy ingredients
A travel-ready food; Makes a tasty snack at work, afternoon pick me up at school, or late night treat; Stow in lunch boxes, totes, and backpacks
Includes 1, 6.349-pound case containing 60 toaster pastries; 30 packages total; 2 pastries per package; Packaged for freshness and great taste

Sunflower seeds

Bestseller No. 1

Terrasoul Superfoods Organic Hulled Sunflower Seeds, 2 Pounds

Terrasoul Superfoods Hulled Sunflower Seeds (Organic), 2 Pounds
USDA Certified Organic, Non-GMO, Raw, Gluten-Free, Vegan
Our raw, unsalted, hulled organic sunflower seeds are grown on organic farms.
Terrasoul Superfoods is a family-run business that sources the freshest and highest quality superfoods from all over the planet. Our mission is to make these amazing, healthy foods available to you at the lowest prices possible while paying our growers and employees fair wages.
100% Money-Back Satisfaction Guarantee - We stand behind our products and offer a 30-day money back guarantee, backed by an outstanding customer service team.

Salsa

Bestseller No. 1

Pure olive oil

Bestseller No. 1

Amazon Brand - Happy Belly Pure Olive Oil, Mediterranean Blend, 51 Fl Oz

This product was previously a Solimo product. Now it's part of the Happy Belly brand, the product is exactly the same size and quality
One 1.5 liter plastic bottle of Happy Belly Pure Olive Oil
A blend of refined olive oil and extra virgin olive oil
Mediterranean blend imported from Spain
Contains olive oils from one or more of the following countries: Italy, Spain, Greece, Tunisia, Portugal, and Turkey

Sour cream

Sale

Bestseller No. 1

Hoosier Hill Farm Sour Cream Powder, 1 Pound

Our famous Sour Cream Powder in a 1 plastic Jar, sealed to preserve freshness and shelf-life
Dehydrated sour cream; 3 parts water to 5 parts sour cream powder
Our Sour Cream Powder is made from Sour Cream Powder (Cream, Cultures, and Lactic Acid), Cultured Nonfat Milk Solids, and Citric Acid; Once the package is opened, reseal container to lengthen its shelf life
Mixed with water, Sour Cream Powder can be used in practically anything you can think of as a replacement for the refrigerated version; Create dips, sauces, potatoes, cakes, muffins, spreads, and casseroles - you name it- with sour cream powder
Hoosier Hill Farm is located in America's heartland of northeast Indiana; Our products and ingredients are guaranteed fresh and we are proud of our heritage and good, old-fashioned values

Wheat biscuits

Bestseller No. 1

Dried Gojiberry

Bestseller No. 1

Viva Naturals- Organic Dried Goji Berries - Non-GMO and Vegan Goji Berries Organic, Perfect for Baking, Teas and Flavorful Healthy Snacks for Adults (1 lb)

✔️ Organic Berries Bursting With Flavor - Small but mighty, goji berries deliver bright and tangy flavors of fruity goodness with every bite. Eat them by the handful, steep them in hot water for a goji berry tea, or add them to breakfast classics like yogurt and smoothies.
✔️ Low-Fat Treat for Guilt-Free Snacks - This powerhouse berry is packed with mouthwatering flavor, adding a tart yet sweet taste to all your kitchen favorites. t sweet taste to all your kitchen favorites. Substitute mix-ins like chocolate chips, raisins or cranberries for this low-fat superberry in your salads, trail mix, and gluten free snacks.
✔️ Delicious Superfood - As a nutritious superberry, gojis are low in saturated fat and packed with good-for-you nutrients like iron and fiber. ou nutrients like iron and fiber.
✔️ Sustainably Sourced Super Grade Goji Berries - Also known as the 'wolfberry', each goji berry is handpicked and naturally shade dried to perfection in the Tibetan plateau of the Himalayas. shade dried to perfection in the Tibetan plateau of the Himalayas.
✔️ Certified USDA Organic Gojis - These super-grade dried berries are certified USDA Organic and Non-GMO Project Verified. Plus, they're Certified Gluten-Free, Paleo and Vegan, making them a perfect addition to many diets.

Chocolate chunk nut

Bestseller No. 1

Pepperidge Farm Tahoe Crispy White Chocolate Macadamia Cookies, 7.2 oz. Bag

Crispy cookies with big white chocolate chunks and macadamia nuts
Made with rich white chocolate, crunchy macadamia nuts, real eggs, and real vanilla extract
Baked with care and the finest ingredients for a melt-in-your-mouth sweet treat
Experience crispy Tahoe cookies with a glass of milk or cup of coffee
8 Pepperidge Farm cookies in each 7.2 ounce bag

Sliced olives

Bestseller No. 1

Pearls, Ripe Sliced, Black Olives, 2.25 oz, 3-Can Sleeve

3 Cans: 1 sleeve of 3 2.25oz cans of Pearls sliced black olives
America's favorite olive is hand picked and hand-sorted, our 100% California-grown olives have a delectable buttery flavor
Pearls Olives are always Non-GMO, gluten-free, cholesterol-free and Kosher
They are great as a healthy plant based topper for your salad, pizza or taco family dinner tonight
We use a unique California curing process that removes the bitterness and gives our olives their smooth, savory flavor, provides the right amount of texture, and produces a rich, dark-brown color. Using sea salt rather than iodized salt, this curing process requires more time, effort, and expense, but the results distinguish our Black Ripe Olives from all the others.

Vinegar flavored chips

Bestseller No. 1

Bottled water

Bestseller No. 1

FIJI Natural Artesian Water, 16.9 Fl Oz Bottle (Pack of 24)

Pack size: Pack of 24, 500mL (16.9 Fl Oz) bottles of FIJI Water
Everyday hydration: Our most popular item, the 500mL bottle, is the perfect grab-and-go size.Does Not Contain Any of the 8 Major Allergens
Double Electrolytes: FIJI Water has more than double the electrolytes as the top premium bottled water brands for a soft, smooth taste. And while theirs are added, ours occur naturally from slowly filtering through volcanic rock
Natural artesian: Bottled from a natural, sustainable artesian aquifer in the remote Fijian Islands, untouched by man
Soft, smooth taste: Rain slowly filters through volcanic rock, giving FIJI Water a perfectly balanced 7.7 pH, and its signature, soft smooth taste

Gatorade Energy drink

Bestseller No. 1

Gatorade Original Thirst Quencher 3-Flavor Frost Variety Pack, 20 Ounce, 12 Count

When you sweat, you lose more than water. Gatorade Thirst Quencher contains critical electrolytes to help replace what's lost in sweat.
Top off your fuel stores with carbohydrate energy, your body's preferred source of fuel.
Tested in the lab and used by the pros.
Flavors include Cool Blue, Frost Riptide Rush, Frost Glacier Freeze
20 Ounce Bottles (Pack of 12)

Applesauce

Bestseller No. 1

Mott's Apple & Cinnamon Variety Pack Applesauce, 4 Ounce Cup, Pack of 36

WHAT'S INSIDE: 24 original apple flavor and 12 Cinnamon
NO ARTIFICIAL FLAVORS: so you can feel good about making healthy choices
NUTRITIOUS: Mott's is a fun options for your whole family
PACKED WITH FLAVOR: There's ripe apple flavor in every serving
START STRONG: Healthy decisions today lead to a healthy future tomorrow

Ice pops

Bestseller No. 1

Fla-Vor-Ice Popsicle Variety Pack of 1.5 Oz Freezer Bars, Assorted Flavors, 100 Count

FREEZE & SERVE: Fla-Vor-Ice freezer pops are simple and easy. Just freeze and enjoy!
FRUITY FLAVORS: Strawberry, Berry Punch, Grape, Lemon-Lime, Tropical Punch and Orange.
MADE WITH REAL FRUIT JUICE: Fla-Vor-Ice freezer pops are always made with real, delicious juice.
FAT FREE, LOW CALORIE TREAT OPTION: Fla-Vor-Ice freezer popsicles are a zero fat snack or dessert - with only 20 calories per pop.
100 FREEZER POPS: Each pack of fat free Fla-Vor-Ice popsicles contains 100 - 1.5 oz freezer pops.

Chamomile tea

Bestseller No. 1

Bigelow Cozy Chamomile Herbal Tea Bags, 20 Count Box (Pack of 6) Caffeine Free Herbal Tea, 120 Tea Bags Total

Time For Sleep: This herbal tea is made with whole chamomile flowers for a much sweeter rounder flavorful experience. The naturally soothing properties of chamomile come through both in the flavor and aroma for a relaxing experience
Individually Wrapped: Bigelow Tea always come individually wrapped in foil pouches for peak flavor, freshness and aroma to enjoy everywhere you go! Gluten-free, calorie-free, and Kosher Certified
Try Every Flavor: There's a tea for morning, noon, and night time relaxation. Try our English Breakfast, Vanilla Chai, antioxidant Green Tea, decaffeinated teas, organic teas and a variety of our herbal tea bags
Blended and Packaged in the USA: In 1945 Ruth Campbell Bigelow created our first tea, Constant Comment, a strong, flavorful black tea blended with aromatic orange peel and sweet warming spices. Today, Bigelow is still 100% Family Owned
Bigelow Tea: Since 1945, Bigelow has been a leader in premium tea and are proud to be a Certified B Corporation - meeting the highest verified standards of social and environmental performance, transparency and accountability

Gum

Bestseller No. 1

EXTRA Spearmint Sugarfree Chewing Gum, 15 Pieces (Pack of 10)

Contains ten (10) 15 stick packs of EXTRA Spearmint Sugar Free Chewing Gum
Refresh your day from tongue to toe with spearmint gum
Never run out with 10 packs of long-lasting, refreshing flavor
Share sugarfree chewing gum for more sweet moments
Invigorate your day with the fresh sensation of green mint

Popsicles

Bestseller No. 1

Fla-Vor-Ice Popsicle Variety Pack of 1.5 Oz Freezer Bars, Assorted Flavors, 100 Count

FREEZE & SERVE: Fla-Vor-Ice freezer pops are simple and easy. Just freeze and enjoy!
FRUITY FLAVORS: Strawberry, Berry Punch, Grape, Lemon-Lime, Tropical Punch and Orange.
MADE WITH REAL FRUIT JUICE: Fla-Vor-Ice freezer pops are always made with real, delicious juice.
FAT FREE, LOW CALORIE TREAT OPTION: Fla-Vor-Ice freezer popsicles are a zero fat snack or dessert - with only 20 calories per pop.
100 FREEZER POPS: Each pack of fat free Fla-Vor-Ice popsicles contains 100 - 1.5 oz freezer pops.

Pack of strawberries

Bestseller No. 1

Golden State Fruit Chocolate Covered Strawberries, 12 Dark/Milk/White Delight

Each berry is delicately hand dipped and decorated in our own kitchen for both culinary artistry and exquisitely decadent taste
Freshness and premium quality are 100 percent guaranteed
Made to order and shipped overnight with ice in our signature gift box to ensure perfect arrival
Freshness and premium quality are 100 percent guaranteed
Delivery is not available on Saturday, Sunday or Mondays

Nuts

Bestseller No. 1

PLANTERS Deluxe Salted Mixed Nuts, Resealable Canister - Contains Cashews, Almonds, Pecans, Pistachios & Hazelnuts Seasoned with Sea Salt, 2 lb 2oz. (34 oz)

FORMULA CHANGE: We have changed our Mixed Nuts formula to include Brazil nuts instead of Hazelnuts. For a short time, you may receive Mixed Nuts with Hazelnuts or Mixed Nuts with Brazil Nuts while we are transitioning inventory
DELUXE MIXED NUTS: PLANTERS Deluxe Mixed Nuts With Sea Salt combines premium quality nuts for a tasty snack. Snack on a crunchy mix of PLANTERS nuts—cashews, almonds, hazelnuts, pistachios and pecans
PLANTERS NUTS: This 34 ounce resealable jar of PLANTERS Deluxe Mixed Nuts With Sea Salt contains about thirty-four 1 ounce servings and features a resealable lid designed to lock in long-lasting freshness
SALTED MIXED NUTS: Sea salt lends delicious flavor to these party nuts
ROASTED MIXED NUTS: These mixed nuts are roasted in peanut oil for satisfying flavor and crunchy texture

Dried fruits

Sale

Bestseller No. 1

A Gift Inside Bloom Dried Fruit Deluxe Tray Basket Arrangement for Holiday Birthday Healthy Snack Business Kosher 2.75 Pound

This beautiful floral-like arrangement of favorite dried fruits in a wooden crate is the ideal gift for friends, family and business associates, perfect for any gifting occasion.
So healthy. Dried fruit contains a lot of fiber and is a great source of antioxidants, especially polyphenols. Polyphenol antioxidants are associated with health benefits such as improved blood flow, better digestive health, decreased oxidative damage and reduced risk of many diseases. This gift checks all the boxes.
Gifted presentation: fruit arranged and hand-packed in cheerful flower design. Wooden serving tray is tied with a gift ribbon and attractively presented for a beautiful unboxing.
Kosher Pareve OU certified.
See alternate image for Instruction on how to include A GIFT MESSAGE. Be sure to sign your name and/or your company, so your recipient knows who to thank

Pack of frozen cherries

Bestseller No. 1

Fresh Frozen Organic Tart Cherries by Northwest Wild Foods - Healthy Antioxidant Fruit Diet - for Smoothies, Pies, Jams, Syrups (4.5 Pounds)

ORGANIC TART CHERRIES: Our delicious and healthy fresh frozen organic tart cherries. We have selected the best of the best organically grown Montmorency tart cherries from here in Washington State.
4.5 POUNDS FLASH FROZEN: The tart cherries are harvested organically at peak ripeness, pitted and same day flash frozen to lock in their wonderful aroma and maintain their essential nutrients.
PREMIUM QUALITY: They are very versatile and keep well in the freezer. Enjoy in smoothies, juice, pie, with yogurt or oatmeal. Make a sauce with it or add onto a fall salad.
NATURAL BENEFITS: Studies show frozen organic tart cherries to be extremely rich in antioxidants, especially anthocyanins. They have natural melatonin making them an excellent sleep aid and they help speed up muscle recovery after working out. They are also extremely beneficial in dealing with gout.
ABOUT US: Northwest Wild Foods has been dedicated to bringing our valued customers with the finest wild and Organic foods that nature has to offer since 1988. Our small family company works hard on the farm and foraging to bring only the best berries, seafood, mushrooms and more delicious foods directly to your door. We offer raw, vegan, Gluten Free and non-GMO foods that are dried, frozen or powdered. As a part of Green America, we ship in recycled materials and do not use styrofoam packaging.

Rice Krispie Treats

Bestseller No. 1

Whole Flax Seeds

Bestseller No. 1

Spectrum Essentials Organic Ground Premium Flaxseed, 24 Oz

Ground organic flaxseed with great nutty taste
3 gram of dietary fiber per serving. Note: Can be eaten alone, sprinkled on cereal, yogurt and other foods, or used in baking
Rich in Omega 3 (ALA) fatty acids. No preservatives
98 Milligrams of Lignans per serving
USDA certified organic and Non GMO Project verified

Natural sugar Sweetener

Bestseller No. 1

EQUAL 0 Calorie Sweetener, Sugar Substitute, Zero Calorie Sugar Alternative Sweetener Packets, Sugar Alternative, 800 Count

ZERO CALORIE SWEETENER: This convenient 800-count bulk pack of EQUAL Sweetener packets has zero calories, fat, sodium or carbs per serving, and is an ideal sugar alternative for people with diabetes and those looking for keto diet friendly options
SWEETENER: Perfect for recipes, cereal and drinks! Use EQUAL 0 Calorie Sweetener to sweeten everything from coffee to fruit smoothies
SUGAR ALTERNATIVE: EQUAL 0 Calorie Sweetener is gluten free and kosher parve certified by the Orthodox Union
DIABETIC SWEETENER: This sweetener is suitable for individuals with diabetes. Replacing added sugar with zero-calorie sweeteners can help individuals with diabetes manage their health while enjoying sweetened food and beverages
EQUAL SWEETENER: Each packet of this sugar substitute has the same sweetness as two teaspoons of sugar

Homemade Bottled smoothie

Bestseller No. 1

Fuel For Fire VEGAN - Fruit & Vegan Protein Variety Smoothie (18 Pack) Ready-to-Drink Squeeze Pouch | Soy Free, Lactose Free, Dairy Free, Plant-based Pea & Rice Protein, Vegan, Gluten Free | On the Go

VARIETY PACK: Enjoy all vegan flavors with this 18-pack variety of 4.5 oz protein smoothie squeeze pouches. Contains 6 Mango Coconut, 6 Berry Acai, and 6 Chocolate Strawberry. All vegan, kosher, gluten free, soy free, dairy free.
CLEAN INGREDIENTS: Fuel For Fire is made from simple ingredients - the first on the list is always REAL FRUIT. Whichever flavor you choose, rest assured it's made with no more than 12 ingredients. Created by a professional chef and 8x Ironman triathlete.
HEALTHY PROTEIN: Satisfying alternative to other ready-to-drink proteins or protein bars. Our portable smoothies digest easily and can be eaten before, during, and after exercise.
ON-THE-GO FOR AN ACTIVE LIFESTYLE: Perfect for pre/post-workout food or even as a tasty, wholesome snack for active children and adults. A grab and go snack, convenient and healthy! No refrigeration needed, but tastes great chilled.
NUTRITIOUS SNACK: Up to 120 calories worth of delicious nutrition. A good source of potassium and fiber, with 10 g of protein. No added sugar (not a low calorie food - see nutrition information for sugar and calorie content).

Jelly Beans

Bestseller No. 1

Brach's Classic Jelly Beans, Assorted Flavors, 3.38 Pound Bulk Candy Bag, Pack of 2

Brach's classic jelly beans: Brach's classic jelly beans are perfect for filling easter eggs, decorating gingerbread houses & cupcakes, or enjoying at any time to bring some sweetness to your day
Little bits, big flavor: A classic assortment of grape, lemon, lime, cherry, raspberry, orange, vanilla pineApple, & licorice flavors makes these soft, chewy, gummy candies easy to love and easier to share
Brach's bulk candy: Whether you are looking for individually wrapped bulk candy for party favors, bulk gummy candy for a crowd, or bulk chocolate to keep cravings at bay, brach's candy has you covered
Make any day sweeter: From kid's birthday parties or gift bags, to halloween candy for tricker treaters or candy canes at christmas, to a sweet treat in a busy day, brach's makes every day sweeter
Brach's made to share: Brach's candy has something sure to please everyone's sweet tooth, from classic hard candy to sugar free to chocolate to gummy candy; Share a little or a lot & make your memories sweeter

Personalized Unicorn Chocolate bar

Bestseller No. 1

Pack of red velvet cupcakes

Sale

Bestseller No. 1

Pudding

Bestseller No. 1

Kool-Aid

Bestseller No. 1

Kool-Aid Drink Mix, 10 Flavors Variety Pack (Bonus Pack of 50 Packets)

5 Packets each: Blue Raspberry Lemonade, Cherry, Tropical Punch, Black Cherry, Lemonade, Orange, Pink Lemonade, Lemon-Lime, Grape & Strawberry
Artificially flavored; caffeine free, Kosher
Each packet makes approx 2 quarts
Good source of vitamin C
Kool-Aid Unsweetened Soft Drink Mix

Dark chocolate covered powerberries

Bestseller No. 1

Ginger chews
Dried spices

Bestseller No. 1

Coconut chips

Bestseller No. 1

Wheat bread
Packets of organic Brown rice

Bestseller No. 1

Unsweetened Yogurt

Bestseller No. 1

Golden Berries, 2 Pounds – Whole Dried Goldenberry, Raw, Unsweetened, Unsulfured, Kosher, Vegan Ground Cherry, Bulk. Rich in Vitamins A and C. Add Peruvian Gooseberry to Granola, Yogurt, Smoothies

✔️PREMIUM QUALITY, KOSHER, VEGAN: Food to Live offers Golden Berries that are certified Kosher and suitable for vegans and vegetarians. 
✔️HIGHLY NUTRITIOUS: Dried Golden Berries are well known for their high content of Vitamin C and A that are crucial for the immune system. Besides, they are rich in Protein, Iron, Potassium, and Calcium.  
✔️UNSULFURED & UNSWEETENED: Dry Cape Gooseberries by Food to Live do not contain sweeteners and preservatives.  
✔️VERSATILE USES: Snack on Dry Berries straight from the bag, sprinkle over your oatmeal, yogurt, or granola, add to the baked goodies: pies, cakes, cookies, and muffins.  
✔️HANDY PACKAGING: Food to Live Golden berries come packaged in resealable bags that are extremely convenient to use.  

Cheese sticks

Bestseller No. 1

Slim Jim Original 'N Cheese, Original Flavor, 0.9 oz. 10-Count

Contains one individually wrapped 0.9-ounce Smoked Meat and Cheddar Cheese Snack Stick Combo
Slim Jim Original 'N Cheese Snack Sticks are a delicious combo made in snack heaven the awesome twosome that makes other couples jealous
Bite them at the same time, and let your taste buds fall in love with the savory combination of meat and cheese flavors
With 5 grams of protein in each serving, it's the perfect duo to snack on to keep you satisfied
Conveniently packed and ready to bring along in your lunchbox or backpack for school, work, or on an epic road trip
Personal Care Package Ideas for a Sick Friend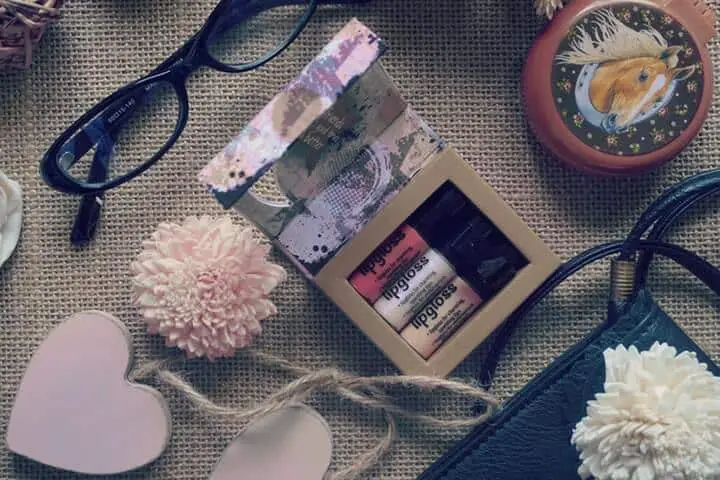 Personal Care items are so important when a loved one is under the weather, as even the little things help in the process of feeling a bit more comfortable. Here are a couple of personal care items to gift to a sick friend:
Get Well Soon stamped spoon

Bestseller No. 1

GET WELL SPOON!-Novelty Gift-Soup Spoon-Engraved Cutlery-Get Well Soon Gift Idea- Recovery Gift -Christmas Present

GET WELL SPOON!-Novelty Gift-Soup Spoon-Engraved Cutlery-Get Well Soon Gift Idea- Recovery Gift -Christmas Present
High Quality Engraved spoon Engraved, that says" GET WELL SPOON ".We guarantee that letters will be perfectly aligned.
Spoon size : 7 inches Table Size spoon
We are the manufacturers and we have sold more than 10000 spoons globally.We know what you like ,we have so many collections of gifts please check our other spoon designs and book art designs
We use high quality engraving machine ,so the impression will remain forever than hand stamped spoons

Warrior necklace

Bestseller No. 1

Warrior Necklace Inspirational Jewelry for Women Uplifting Encouragement Gifts Friend Birthday Pearl Sterling Silver 18"

This dainty sterling silver cultured freshwater pearl necklace is 18 inches long, the perfect length for layering with other pieces or wearing on its own.
It's cute, classic, dainty, and of the highest quality! This Warrior piece makes the perfect gift to uplift, encourage, and inspire. It's ready for gifting in gorgeous luxury packaging with the highest quality materials.
A beautiful gift for the strong women in your life- your mother, daughter, grandma, sister, best friend, wife, girlfriend, new moms or brides, even bridesmaids and maid of honor. Celebrate her or your own milestones, from finishing Chemo, overcoming surgery, going through a miscarriage, or losing a loved one, warriors deserve to be celebrated for their strength, and inspired to keep pushing through.
Women owned and handmade in the USA! We're always here to help. Reach out to us about anything and we'll work with you to make it perfect.

Wooden Gathering bowl

Bestseller No. 1

Totally Bamboo Classic Extra-Large Bamboo Serving Bowl, 16" x 16" x 6"

A strikingly beautiful bowl: constructed of end-grain bamboo for a gorgeous mosaic look; includes a lighter color around the rim for classic artistic appeal
This big bowl is perfect for serving salads, fruits, pasta dishes, chips and much more to groups of any size
Super-sized with a whopping 16-inch diameter and 6-inch height
Easy care: simply hand wash or wipe with a damp cloth; do not soak in water or wash in the dishwasher
Bamboo is better for the environment; Moso bamboo is an incredibly durable material and it is a renewable resource which grows quickly and doesn't require pesticides, clear cutting, artificial irrigation or replanting

Face towels

Sale

Bestseller No. 1

Bamboo Baby Washcloths - 2 Layer Soft Absorbent Bamboo Towel - Newborn Bath Face Towel - Natural Baby Wipes for Delicate Skin - Baby Registry as Shower( 6 Pack)

【TWO Promises】① The latest textile technology, double-layer materials.Ultra thick & absorbent baby towels. Excellent longevity makes them full reusable. ② HIPTOP PANDA Premium wash clothes. Ideal solution for babies's skin.
【Magical 2 - Layer】The latest textile technology, Luxury 2 - Layer bamboo Rayon face washcloths; Perfect, soft, warm, and absorbent.
【ECO FRIENDLY】 Bamboo towels help preserve the environment by reducing deforestation and waste. We care about babies and nature.
【Premium, Hypoallergenic】 - Bamboo material naturally has hypoallergenic ; Safe, natural and healthy baby bath towels for babies and kids with skin or skin conditions.
【PERFECT BABY SHOWER GIFT】 –Perfect for baby registry, this is an essential item for new parents, the more the merrier where baby washcloths are concerned! These washcloths are suitable for both boys and girls, easy to wash and very durable too. Each set of washcloths with a pretty package.

Thinking of You keychain

Bestseller No. 1

Coworker Leaving Gifts for Colleague Friend Boss Goodbye Farewell Gifts Going Away Thank You Keychain Retirement Gifts for Boss Coworkers (Cross Our Path For A Reason)

Gifts For Best Friends Coworker - Surprise your Best Coworkers with this lovely gift, and show how much they means to you
Coworker Leaving Keychain: "We don't meet people by accident, they are meant to cross our path for a reason " keychain. Perfect gift for a coworker who is leaving, a retirement or any other reason you need to say "see you later".
Eco-friendly & Safe Material - Made of stainless steel which is recyclable materials, no fade , no distortion.
Retirement Gifts: All those lovely friends who you have worked alongside, and shared all your troubles with for so many years, are all going their separate ways. What can you buy as a little gift? How about an beautiful coworker keychain
Free Beautiful Velvet Jewelry Pouch - Comes in a Nimteve Brand Pouch for easy gift-giving.

Sweatshirt

Sale

Bestseller No. 1

Hanes Men's EcoSmart Sweatshirt, Light Steel, XL

Either tagless or with easily removed tearaway tag for comfort
Made with a portion of recycled polyester
Patented low-pill fabric
Lay flat collar keeps its shape wash after wash
All the comfort of Hanes with our famous label

Mini Citrus Squeezer

Bestseller No. 1

Zulay Metal 2-In-1 Lemon Lime Squeezer - Hand Juicer Lemon Squeezer - Max Extraction Manual Citrus Juicer

Get Every Drop From Your Fruit: Our citrus press is proven to get more juice than dozens of other brands, you also will have no seeds in your juice. Works perfectly on lemons, Key limes, limequats, Mexican limes, Eureka or Lisbon lemons, Rangpur or Tahiti limes, from Florida, California or Abroad our citrus juicer tool can squeeze them all with maximum result.
Save Time and Effort: With our easy-to-use and easy-to-store durable lemon squeezer, even a kid can use this citrus press. No more worrying about electricity or batteries. No more bulky, hard-to-clean juicers crowding the decor of your home bar or kitchen. Whether you're a chef or simply want a pampered squeeze, you can be drinking lemonade in a just seconds.
Sturdy Heavy Duty Metal Bowls: This 2-in-1 lemon press/lime press can juice limes, large lemons and even small sized oranges. This manual juicer is made with sturdy industrial aluminum and protected coating, it is secure and reliable.
Cleans in Seconds & Dishwasher Friendly: you can easily take out your citrus press for that extra touch in your food or cocktail and simply put it in the dishwasher on the upper shelf like a mug or guacamole bowl. Or, if you don't use an automatic dishwasher, cleaning it by hand is a breeze.
Engineered To Be Easy On The Hands: Watch limes, lemons and even oranges beg for mercy even with a soft squeeze of the hand. If you are used to hand-squeezing citrus, you will be truly amazed at how easy it is to use this professional lemon squeezer. Consider getting two - one for you and one for your best friend, you may just enjoy when they serve you a nice margarita or martini replete with a plastic cocktail pick.

Tea Mug

Sale

Bestseller No. 1

Teabloom All-Purpose Beverage Tumbler | OPRAH's Favorite | 16oz/480ml - Brushed Metal Insulated Water Bottle / Tea Flask / Cold Brew Coffee Mug - Extra-Fine Two-Way Infuser Travel Bottle - Rose Gold

STREAMLINE YOUR LIFE. Featured on Oprah's Magazine, this is a beautifully-made, sustainable, all-purpose beverage flask. The Cosmopolitan is the only travel beverage container you'll ever need – a combination of tea infuser, coffee thermos, cold brew coffee maker, fruit water infuser, sports water bottle, and more.
ENJOY MORE VERSATILITY. The Cosmopolitan's innovative stainless steel two-way filter is perfect for brewing hot and cold tea and cold-brewed coffee and filtering fruit-infused water. Standard infusers have 1mm holes – ours are .5mm for a more refined brew.
SAVOR SMART, FUNCTIONAL DESIGN. The Cosmopolitan holds 480 ml (16 oz) and is crafted with a premium stainless steel interior and brushed metallic exterior. Resistant to stains, odors, and corrosion. Slim-line design fits all car cup holders. COLORS: Rose Gold, Navy Blue, Ruby Red, Jet Black, Pearl White.
BE KIND TO YOURSELF AND THE EARTH. Take on the throw-away cup culture. Using the Cosmopolitan every day instead of a disposable cup can save up to 23 lbs of trash every year and 88 lbs of C02 emissions.
BE KIND TO SOMEONE YOU LOVE. The Cosmopolitan is beautifully packaged for gift-giving, and comes in a range of styles and colors to suit every taste.

Warm socks

Sale

Bestseller No. 1

Womens Warm Thermal Boot Socks, Busy Socks Mens Hot Feet Ultra Thicker Insulated Heated Extreme Cold Hunting Slipper Indoors Floor Fleece Cozy Sleeping Socks 1 Pair Black

SIZE - S-M fits for (US Men Shoe Size 6-9.5, Women Shoe Size 7-9.5), L-XL fits for (US Men Shoe Size 9-12, Women Shoe Size 10-13)
KEEP YOUR FEET WARM - Extra warm for the extreme cold weather during the winter. Heavily brushed fuzzy warm lining make these insulated thermal socks provide soft and comfort for your feet during extended outdoor trail cold weather.
DESIGNED FOR EXTREME TEMPERATURES - Warmer Than Regular Socks! The insulated socks have been specially designed to keep your feet warm even when the temperature outside is too low. The thermal fuzzy socks are great ideal if you are working outdoors, go skiing or enjoy hiking and camping in the mountains during the winter.
MULTI-USEING - The heated thermal socks are suitable for different situations, you can wear them as cabin socks, home floor socks, hiking socks, thermal socks, heavy work socks, winter warm socks, fuzzy socks, outdoor socks and sports socks. What's more, you can wear these thermal socks as boot christmas socks, slipper socks, home sleeping socks or daily cozy socks in winter or in any cold weather areas.
EXCELLENT GIFT CHOICE - Everyone needs more socks. Great socks often make great gifts in Christmas or other holidays. And these thermal socks make the perfect present for hikers, outdoor workers, for Thanks-giving or Daily Wear. It's a great gift in winter for family, friends and anyone you love, as birthday, New Year, Anniversary Christmas gift.

Cereal bowl

Sale

Bestseller No. 1

Corelle Soup/Cereal Bowls Set (18-Ounce, 6-Piece, Winter Frost White)

Winter Frost White set includes six (6) 18-ounce soup/cereal bowls
This set features simple and elegant all-white pieces, perfect for any table setting  and any decor
All pieces are made of Corelle triple-layer strong glass, which is break and chip resistant, lightweight, and easily stackable for space saving
Dishwasher safe, this non-porous and versatile dinnerware can be used in the microwave and oven

Warm robe

Sale

Bestseller No. 1

NY Threads Women's Fleece Bathrobe - Shawl Collar Soft Plush Spa Robe (Small, Black)

SHAWL COLLAR FLEECE BATHROBE - Super soft, plush, shawl collar fleece bathrobe for women that offers great comfort whenever in use
SOFT AND FLUFFY - The bathrobe is soft and fluffy, which can be worn all day long; perfect for lounging, relaxation
ADJUSTABLE WAIST BELT - Each bathrobe features an adjustable waist belt that assists in securely closing the robe from the front
FRONT POCKETS - The two front pockets give you the option of keeping frequently used items in it when it's worn for a good part of the day
EASY CARE - Machine washable material allows for easy care of the bathrobe; machine wash in warm and tumble dry on low

Knitted gloves

Bestseller No. 1

Mini Espresso maker

Sale

Bestseller No. 1

Nespresso BEC220BLK Essenza Mini Espresso Machine by Breville, Piano Black

SIZE: Discover the newest and smallest ever single serve espresso maker from Nespresso by Breville, without compromising on exceptional coffee and espresso moments. This compact espresso machine is effortlessly portable and features a sleek design and modern smooth lines, allowing it to fit into anywhere saving valuable counterspace.
PERFORMANCE: Create a barista-style coffee or espresso drinks every time, thanks to our one-touch operation and extraction system which delivers up to 19 bars of pressure,Mount Type: Free Standing
EFFICIENT COFFEE MACHINE: In just one touch, the water reaches the ideal serving temperature in 25 seconds and an energy saving mode automatically switches off the machine after 9 minutes.
VERSATILITY: Adjustable cup size with two programmable Espresso (1.35 oz) and Lungo (5 oz) buttons making Essenza Mini a great coffee maker for all you single serve coffee needs. Pour over ice to create your favorite iced coffee drinks.
COMPLIMENTARY GIFT: Includes a complimentary starter set of Nespresso capsules (capsule assortment may vary from picture)

Lip balm

Sale

Bestseller No. 1

NIVEA Moisture Lip Care, Lip Balm Stick with Shea Butter, Jojoba Oil and Avocado Oil, 0.17 Oz, Pack of 4

Instant Hydration: This shea butter lip balm instantly hydrates your lips, leaving them soft and smooth
All-Day Nourishment: NIVEA shea moisture lip balm delivers all-day nourishing moisture to chapped lips
Shea Butter and Jojoba Oil Enriched: This Mineral Oil free lip balm is enriched with Shea Butter, Jojoba Oil and Avocado Oil to keep lips beautiful all day long
Light Fragrance: Lip moisturizer is lightly fragranced with the classic NIVEA scent
Includes four (4) 0.17 ounce sticks of NIVEA Moisture Lip Care

BPA-free water bottle

Bestseller No. 1

Knitted hat

Bestseller No. 1

Flip flops

Sale

Bestseller No. 1

Havaianas Women's Slim Flip Flop Sandal, Ballet Rose, 7-8

HAVAIANAS WOMEN'S SLIM FLIP FLOPS: Classic summer sandal for women with a slim silhouette
ULTRA-COMFORTABLE SANDALS: Beach sandals with a low-profile design and padded footbed keep your feet feeling great
DURABLE & VERSATILE: Lightweight, waterproof sandals pair well with everything from board shorts to polo shirts
RUBBER CONSTRUCTION: Marshmallow soft yet highly durable to last all summer long
MADE IN BRAZIL FOR OVER 50 YEARS: Slip into a more colorful life with Havaianas

Colorful pillowcase

Bestseller No. 1

Ribbons

Bestseller No. 1

20 Colors 100 Yard Satin Ribbon Fabric Ribbon Silk Ribbon Embellish Ribbon Rolls, 2/5" Wide 5 Yard/Roll, Ribbons Perfect for Crafts, Hair Bows, Gift Wrapping, Wedding Party Decoration and More

Quantity: 20 rolls of ribbon, 2/5 inches wide. The face of ribbons is smooth, shiny and luxurious to be touched. The colors vary from bright, low-key to bright, vivid, full of vitality, rich in color and full of vitality, and are an excellent choice for any occasion and all gift packaging decorations.
Size: About 0.4 inches (10 mm) wide and 5 yards in length. Perfect craft size.
20 colors: Red,Burgundy Ribbon,Pink,Pearl Pink,Pearl Pink,Gold,Rose Gold,Blue,Navy Blue,Royal Blue Ribbon,Green,Fruit Green,Teal Ribbon,White,Black,Purple,Lavender Purple Ribbon,Yellow,Silver Ribbon,Orange Ribbon,Peach Ribbon.
Material: polyester fiber, exquisite details. The gift ribbon does not wear, and it is easy to prevent the ribbon from wearing by gently burning the edges on a small flame.
Widely Use: Very suitable for gift packaging, wedding decoration, hotel decoration, party decoration, Christmas decoration, invitation card, DIY bow, decorations, handicrafts, toys, DIY essential accessories. 20 colors to meet the needs of your different decoration.

Hair bands

Sale

Bestseller No. 1

Goody Ouchless Elastic Hair Ties - 60 Count, Assorted In Brights and Pastels - Perfect for Fine, Curly Hair and Sensitive Scalps - Pain Free Hair Accessories for Men, Women, Girls and Boys

Goody Ouchless: Style your hair in comfort with Goody Ouchless Elastics. From messy buns to sleek ponytails, they're gorgeous as ribbons, but soft and stretchy, too. These are "knot" your average hair ties. Includes 60 elastics in assorted colors.
Damage-Free: Our pain-free, no-metal hair ties won't snag or pull your hair.
Strong, Comfortable Hold: The braided design and thick inner core provide maximum flexibility & hold with 10X more ponytails per elastic. Offers greater comfort than traditional ponytail holders.
It's All Goody: Perfect for kids with fine hair, curly hair, or sensitive scalps. Available in fun colors and sizes they'll love.
Goody: Goody knows that one little accessory can change everything.

Bath bombs

Bestseller No. 1

LifeAround2Angels Bath Bombs Gift Set 12 USA made Fizzies, Shea & Coco Butter Dry Skin Moisturize, Perfect for Bubble & Spa Bath. Handmade Birthday Mothers day Gifts idea For Her/Him, wife, girlfriend

12 uniquely handcrafted bath bombs. Functional and relaxing. Great Mothers day gifts.
Truly made in California, USA freshly with premium USA natural ingredients - fizzes with colors, will not stain your tub!
Therapeutic and Moisturizing bath bombs, formulated for Normal/Dry skin
Developed and Created by us, a bath bomb company with passion
Bath Bomb Individually Wrapped. Perfect gift ideas for party favors and wedding. This bath bomb gift sets is on many's wish list. Perfect for Fathers Day gifts, birthday gift, gifts for her, spa/bath gifts, for the special one, perfect gifts for mom, wife, girlfriend or women you love.

Shower gel

Bestseller No. 1

Eye zone massager

Sale

Bestseller No. 1

Jade Roller & Gua Sha, Face Roller, Facial Beauty Roller Skin Care Tools, BAIMEI Rose Quartz Massager for Face, Eyes, Neck, Body Muscle Relaxing and Relieve Fine Lines and Wrinkles

Face roller --- muscle tension relief, reduce facial puffiness and help your skin look fresh; firm your skin and make it look dewy and lifted
Jade Face Roller: The at-home skincare face massager tool is made of rose quartz. The face & eye roller is sturdy and no squeaky. The massager roller is very smooth
Gua Sha: not only can lift your skin and improve fine lines with upwards pressure, but it also helps to shape your jawline
Tips: You can keep the facial jade roller and Guasha in the fridge and it helps to reduce morning puffiness and get the skin refreshed
The beauty skin care tools are packaged in a beautiful gift box.We suggest you wash the beauty skin care tools ---- face roller and guasha ---- after and before each use

Floating Bath lights

Bestseller No. 1

GlowTub Underwater Remote Controlled LED Color Changing Light for Bathtub or spa - Battery Operated

GlowTub is made with strong ABS plastic and it comes with a rubber seal that fits around the light and holds the suction cup in place. This new light now has 2 seals to guarantee water from getting in the light! **Please retighten the lid every few days to ensure it stays sealed. Also remove it from the water when it is not being used.
The suction cup connected to the back of the light allows you to connect the light to the side of your bathtub. This allows the light to shine across the water so that it lights up the entire bathtub. Just one light will brighten up the bathtub water and you can add bubbles for a great effect!
Has 10 super bright LED lights built in with a remote control to change the lights color. The LED light Dimension: 2.7in × 1.1in. This light can be used for other options as well such as a flower vase, lighting up a room, hot tub, pool, fountains, and anywhere else you can stick it!
This waterproof bathtub light is operated by 3 x AAA batteries (not included), The light has 16 different static colors to choose from and you can also set it to fade or jump between colors. It also includes a strobe effect! The remote is splash proof.
100% MONEY BACK GUARANTEED QUALITY

Shower shoes

Sale

Bestseller No. 1

Coaster for cups

Bestseller No. 1

Car Coasters Absorbent Ceramic for Cup Holder - Set of 6 Pack, Ceramic Stone with A Finger Notch for Easy Removal of Auto Cup Holder Coaster,Best Accessory Keep Vehicle Free from Cold Drink Sweat

PACK OF 6 ABSORBENT CERAMIC CAR COASTERS :The coasters made from absorbent ceramic stone that can easily absorb the liquid drops outside the cup, keep your car cup holder dry and clean.
EASY CLEAN AND NOT FADE :These car coasters can easily wash in the water and brush it to clean. Dry it in the wind or sunshine.You don't need to worry about them fading.
THE COASTERS CAN FIT MOST CAR CUP HOLDER SIZE :The car coasters size: 2.56" width x 2.56" length, Standard size is designed to fit cup holders in most cars,vans,boat,SUVs and trucks,but several car models can't compatible as their bigger size,so please measure your car holder diameter before buy.
IDEAL GIFT FOR SOMEONE WHO LIKES TO DRINK WHILE DRIVING: If you like to drink coke, water or coffee while driving, the liquids dripping out of the cup will easily cause the cup holder to be dirty and smelly if you don't clean the cupholder in time. These absorbent coasters will solve your problem, keep your car cupholder clean and dry. Amazing artwork that makes your coasters unique and will not fade or scratch off, every car needs the coaster for christmas, birthday gift, valentine's gift.
30 DAYS GUARANTEE- Your satisfaction is great honor for us, so we guarantee to offer a free replacement or refund if anything goes wrong about the product within 30 days.If You had Received any Damage Package, please Feel Free to Contact Us

Warm blanket

Bestseller No. 1

Bedsure Fleece Blankets Twin Size Grey - 300GSM Lightweight Plush Fuzzy Cozy Soft Twin Blanket for Bed, Sofa, Couch, Travel, Camping, 60x80 inches

Now Thicker and Warmer: Made with premium micro-fleece yarns this blanket provides a velvety feel. The higher the GSM, the thicker and heavier the fleece blanket. In the latest iteration of Bedsure's flannel blankets, the GSM in this blanket has been increased by 40 GSM. This subtle yet important change brings you the ultimate in comfort and warmth.
Lightweight Blanket: This fleece blanket is thicker than cotton and keeps you warm without being too heavy. Fleece is a suitable alternative to wool with comparable warmth, yet without the scratchiness.
Durable: Bedsure utilizes 100% polyester microfiber in all layers of this blanket to last the long term. Based on an integrated design, neat stitches enhance strong connections at the seams and provide better structural strength.
Versatile: Introduce ultimate warmth and comfort to your décor with this classic throw blanket from Bedsure. Available in five sizes and twenty-six colors, this Bedsure blanket is highly versatile. Whether you're watching a TV series with a mug of hot chocolate on the couch or enjoying an extra layer of warmth on your bed while sleeping, this super cozy blanket is a perfect companion.
Easy Care: Machine wash in cold water on a gentle cycle. Tumble dry low. Do not use any detergent with chlorine. Do not dry clean or iron.

Chemical-free Body Lotion
Silky Pyjamas

Bestseller No. 1

#followme Buffalo Plaid 2 Piece Base Layer Thermal Underwear Set for Women 6372-10195-NEW-RED-L

COMFY & COZY: Keep warm with a thermal underwear set designed with impressive comfort in mind. No dealing with thermals that itch, scratch and cause you to break into an uncomfortable sweat. The #followme 2 piece thermal underwear set is made using a soft blend of 60% cotton and 40% polyester that allows your skin to naturally breathe while still keeping you toasty.
STAY WARM IN STYLE: A lovely 3-button Henley thermal top combines with beautifully-fitting jogger pants all designed in eye-catching buffalo plaid to create women's thermal underwear that oozes effortless style. The waffle knit thermal bottoms have 2 mock buttons for a pretty touch and the buffalo check thermal set is available in multiple colorway options to match your taste.
GREAT FOR LAYERING: This ladies thermal underwear has a snug fit, making it great for layering on cold days or for use as fitted pajamas.
MADE TO LAST: The thermal wear for women blends the comfort of cotton with the durability of polyester to create a garment that will sail you through numerous chilly moments. The thermal ladies underwear washes well in the machine without shrinking or running color.
VALUE FOR MONEY: #followme prides itself on giving you the latest styling at the best value around. You'll love the great attention to detail that has gone into making the women's thermal pajamas, and all at a price that your wallet will love. Click 'Add to Cart' now!

Love Heart Confetti

Bestseller No. 1

Aneco 100g/6000 Pieces Love Heart Table Confetti Pentagram for Arts and Crafts Valentine's Day Wedding Decorative Party Decoration Supplies,Red and Sliver

Valentine confetti designs: red hearts in two sizes and two styles, silver hearts in two styles, red hollow-out hearts in two sizes, silver hollow-out heart, red and silver love letters in romantic and innovative style, red and silver pentagrams, round red sequins, red and white acrylic diamonds.
Wide application: put them into Valentine letter, card, gift etc., ideal for Valentine's Day decorations, Valentine's Day party, wedding, bridal shower, birthday party etc., scatter them on the table or stick them on window etc., also ideal for DIY craft.
Features: These confetti are in a variety of designs, and the designs are innovative, romantic and fashionable; Great designs and colors combination make you surrounded by love, conform to Valentine's Day theme; Durable, reusable and shiny.
Quantity: One package includes about 6000 pieces and 100 grams Valentine confetti, a variety of designs and sufficient quantity satisfy your different needs.
Warm tips: Small items may cause swallowing mistakenly. Please keep these confetti out of the reach of children. They are not suitable for children's use under 6 years of age. For use under adult supervision.

Drinking straws

Sale

Bestseller No. 1

Hiware 12-Pack Reusable Stainless Steel Metal Straws with Case - Long Drinking Straws for 30 oz and 20 oz Tumblers Yeti Dishwasher Safe - 2 Cleaning Brushes Included

12 DRINKING STRAWS FIT ALL SIZE TUMBLERS - 3 straight straws and 3 bent straws of 10.5" for 30oz tumblers. 3 straight straws and 3 bent straws of 8.5" for 20oz tumblers. Perfect for you to enjoy your beverage, juice, lemonade, coffee, cocktail, ice tea, cappuccino, etc.
18/8 FOOD GRADE STAINLESS STEEL - BPA and lead free, Dishwasher Safe, No metal aftertaste, Colorfast, Plastic free, Reusable and Environmentally Friendly. As a safe and suitable alternative to plastic, they are safer for the environment. Not only the straw is environmental, the portable bag is the same. The material of the bag is natural cotton, It can be decomposed in the natural environment. Beside this, these straws are easy to carry by your handbag.
2 LONG NYLON CLEANING BRUSHES - Very handy to rinse off stains. Featuring a stainless steel handle and nylon bristles, the brush is of the perfect size for these straws, also suitable for cleaning cups and bottles.
BROAD USAGE - These metal straws look equally beautiful in a cocktail or a smoothie, which add fun to any party, trendy for family reunion, girls night out,cocktail party, picnics, boating and so on. Also suitable for family party, outdoor picnics, hiking, trips and office use. An exceptional value and an excellent gift for any occasion.
SAVE MONEY - Each reusable straw has the potential to eliminate up to 500 plastic straws over its lifetime. When you purchase a 12 pack of reusable straws, you'll be saving over 6000 disposable straws. That's more money in your pocket and less waste in the landfill.

Mouthwash

Bestseller No. 1

Listerine Freshburst Antiseptic Mouthwash with Germ-Killing Oral Care Formula to Fight Bad Breath, Plaque and Gingivitis, 500 mL (Pack of 2)

KILLS 99.9% OF GERMS: This 2-pack of 500-mL bottles of Listerine Freshburst spearmint antiseptic mouthwash kills 99.9% of germs that cause bad breath, plaque and gingivitis for a fresher and cleaner mouth than brushing alone
FIGHT PLAQUE AND GINGIVITIS: A germ-killing mouthwash clinically shown to reduce plaque more than brushing and flossing alone by up to 52 percent more and reduce gingivitis by 21 percent more, for a fresh and healthy mouth
REFRESHING MINT FLAVOR: From the #1 dentist recommended brand of over the counter mouthwashes, this mouthwash features a minty flavor that works to leave your mouth feeling clean and refreshed
ADA SEAL OF ACCEPTANCE: As an ADA-accepted antiseptic mouthwash, Listerine Freshburst Antiseptic Mouthwash does more than create fresh breath by offering 24-hour germ protection with twice daily use
WHOLE MOUTH CLEAN: With approximately 12 days, achieve maximum results from this fresh breath mouthwash by rinsing mouth for 30 seconds twice a day, both morning and night, and experience a refreshing, dentist-clean feeling

Connected hearts Charm bracelet

Bestseller No. 1

Miabella Sterling Silver Italian 5mm Rolo Heart Link Chain Bracelet for Women Teen Girls 6.5, 7, 7.5, 8 Inch Made in Italy (7 Inches)

LOVE LINKS- Make a sweet statement with this dainty sterling silver bracelet. Connected open heart shaped links give this unique design a stylish look. Wear this sentimental symbol alone for everyday modern elegance, with your favorite charms or stacked with other bracelets. The open links allow this adjustable bracelet to fit to your wrist size.
PURE 925 STERLING SILVER - Handcrafted of 925 sterling silver to give your jewelry a brilliant shine. Sterling silver is hypoallergenic and nickel-free making this a great choice for those with very sensitive skin. Unlike cheap metals, sterling silver will not irritate your skin. Bracelet, 5mm wide (3/16"). Strong and secure lobster clasp closure.
MADE IN ITALY - Italian jewelry is much more than a fashionable and elegant choice. Superior design and high quality standards for fine jewelry in Italy are unmatched by any other country in the world making this a solid investment. Miabella offers high quality affordable Italian fine jewelry for women and men, for everyday wear and for all occasions. Miabella jewelry is authenticated with a 925 ITALY trademark.
PERFECT GIFT FOR HER - Timeless and unique gift for the modern woman or girl who wants to let her personal style shine through. This sterling silver heart bracelet makes the perfect gift for mom, daughter, sister, wife, niece, aunt, girlfriend or for you. VISIT OUR STORE: For full selection of sterling silver bracelets, necklaces, rings and earrings.
GIFT BOX INCLUDED - Miabella jewelry is shipped in an elegant gift box, ready to treat yourself or a loved one for any anniversary, birthday, wedding, graduation, Christmas, Mother's Day, Valentine's Day and any other holiday or special occasion gifting. From cool modern to classic vintage, Miabella offers high quality affordable sterling silver jewelry for women and men, comfortable for everyday wear and for all occasions. 30-day, 100% money-back guarantee.

Warm sweater

Bestseller No. 1

Knitted scarves

Bestseller No. 1

Women Men Winter Thick Cable Knit Wrap Chunky Warm Scarf All Colors Black Hor

Cashmere-like 100% Acrylic scarf, super soft durable material makes this product comfortable and lasting.
Warm fluffy thick winter knit scarf. Various fashion colors meet different requirements.
Measures: Solid Knit: 70.9"L x 13.4"W; Colorblock: 80.7"L x 13.4"W One size fits all, woven scarf for women, men, girls, boys
An idea gift for family and friends in Christmas, birthday and every happy time!
Cable-knit scarf with NEOSAN tag, all scarves are well packed in reusable zippered bag with NEOSAN logo.
Wellness Care Package Ideas for a Sick Friend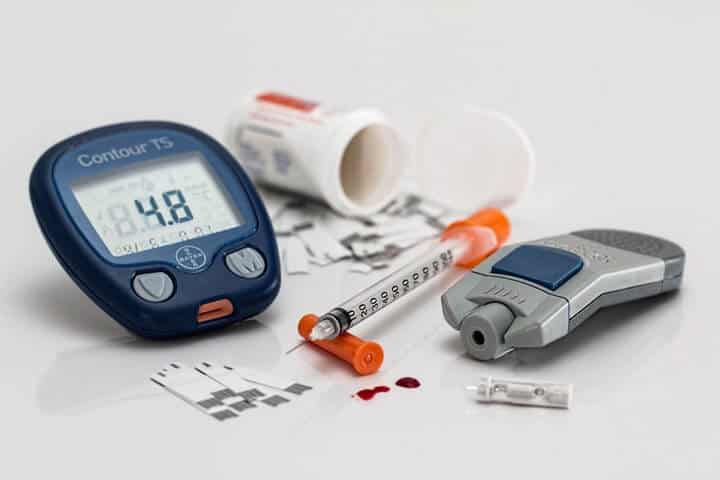 It might be difficult to understand how tough a sickness might be on someone special to you, but a sweet way of showing your care and support is by including health and wellness items in a care package. Here are a couple of ideas to pick from:
Cough drops

Bestseller No. 1

Hot stones

Bestseller No. 1

Hot Stones - 6 Large Essential Massage Stones Set (3.15in) for Professional or Home spa, Relaxing, Healing, Pain Relief by ActiveBliss

HOT STONE MASSAGE KIT: 4 PLACEMENT STONES (around 3.14 x 3.14 in) and 2 WORKING STONES (around 3.14 x 2.36 in); best for common massage areas - neck, back, shoulders, arms and legs
HEAT RETENTION: Heat up quickly and retain heat well for healing and relaxing relief and comfort.
BENEFITS: Improve circulation, remove tension, heal strains and aches, relax the body, comfort the mind and relieve stress
SMOOTH AND SATISFYING: The well-polished stones fit well in the hand, rest their weight on the body comfortably and glide over the skin smoothly.
NOTE: As these are natural lava rocks, some slight variation in size, colour and texture is inevitable.

Lozenges

Sale

Bestseller No. 1

TheraBreath Dry Mouth Lozenges with Zinc, 100 Lozenges, Mandarin Mint, 100 Count (Pack of 2), 200 Count

A Note On Zinc: These lozenges are designed to help with mouth dryness and halitosis; Each lozenge is supplemented with 3mg of zinc for this specific purpose; Any use outside of this indication is at the user's discretion; We do not claim or suggest any additional benefit
Relieve Dry Mouth: TheraBreath's dentist formulated 3 step lozenge helps soothe dry mouth symptoms, freshen breath, and maintain moisture with a proprietary blend of natural flavors, mint, 3mg of ZINC and XYLITOL
Protect Oral Health: Saliva is the mouth's first line of defense against tooth decay and bacteria; Our Dry Mouth Lozenges help support and enhance your natural saliva production for ideal oral health
Premium Oral Care: Our solution oriented line of toothpastes, mouthwashes, breath sprays, tonsil stone kits, and more can help your whole family get the oral hygiene support you need
Professional Grade Products: Therabreath'S line of dentist formulated toothpastes, mouthwashes, and other products are designed to help address halitosis, cavity prevention, gum disease, and more; Cruelty free

Nasal Spray

Sale

Bestseller No. 1

Speedy Recovery card

Bestseller No. 1

Papyrus Get Well Soon Card (Speedy Recovery)

Front Message: Get Well
Inside Message: Sending warmest wishes for a speedy recovery
Send healing thoughts and a smile their way with a get-well card by Papyrus! Papyrus get-well cards offer premium looks for the special people in your life!
Card measures 7 in. x 5 in. Envelopes and unique Papyrus gold seals included.
Papyrus offers premium stationery, greetings cards, gift wrap, gift bags and entertaining products for everyday occasions and all holiday seasons--all with unique designs and quality embellishments

Thermometer

Bestseller No. 1

iHealth No-Touch Forehead Thermometer, Digital Infrared Thermometer for Adults and Kids, Touchless Baby Thermometer with 3 Ultra-Sensitive Sensors, Large LED Display and Gentle Vibration Alert (PT3)

No Touch Measuring, Just Safe and Hygienic: PT3 Built-in infrared temperature sensor, reads body temperature within 1.18 inches of the center of the forehead without physical contact.
Tri-Point Sensors Accuracy: An ultra-sensitive infrared sensor collects more than 100 data points per second while distance and environmental sensors combine to account for other variables; ensuring maximum accuracy every time temperature is taken.
Fast, Simple, Clear and Quiet: The intuitive single-button control design thermometer reads the temperature in just 1 second from a clear bright extra-large LED screen, even in total darkness. The quiet vibration alerting ensures there is no buzzing noise and no disturbance.
Suitable for Multi-Scenario and All Ages: iHealth PT3 is designed for all ages: ranging from babies and toddlers to the elderly. An ideal choice for hospitals, hotels, school settings, and public establishments.
What You Get: 1x PT3 thermometer, 2x AAA batteries, 1x Instruction manual, 1x Quick User Guide, our worry-free 12-month warranty, and friendly California-based customer service.

Sleep mask

Sale

Bestseller No. 1

MZOO Sleep Eye Mask for Men Women, 3D Contoured Cup Sleeping Mask & Blindfold, Concave Molded Night Sleep Mask, Block Out Light, Soft Comfort Eye Shade Cover for Travel Yoga Nap, Black

No pressure on eyes, eye space is wider and deeper than other flat eye mask (Silk eye mask will oppress eyes)
Unique heat-bonded technology instead of glue, sturdy and durable, no easy to fall apart.
Top quality fiber fabric never stain bed sheets or pillows. Memory foam makes you feel comfortable.
Fit all size head circumference, fully adjustable buckle strap, easy to adjust and not catch hair.
Effectively blocking lights and allows your eyes freely blinking. Ideal for meditation, Yoga, travel, napping, insomnia.

Aspirin
Heat Compress pad

Sale

Bestseller No. 1

My Heating Pad Microwavable for Pain Relief | Moist Heat Pad for Cramps, Muscles, Joints, Back, Neck and Shoulders | Microwave Hot Pack | Heat Compress Pillow | Hot Cold Pack - Blue

Flexible & easy to use - makes this microwave heating pad a win-win as it heats up quickly and molds into every body part, while delivering gentle heat therapy pressure.
Take care of yourself - relieve pain and stress and ease sore muscles, lower back pain, sore neck, stomach cramps, achy knees and ankles, etc.
Cold offices & winter - be prepared and stay warm in your cold office and cool whether as this well made heat pack uses flax and rice for excellent natural ingredients to hold heat.
Special features - super soft fleece on one side to gently hug your skin and provide moist warmth, while the cotton on other side can be used for extra heat retention. Made in USA, dimensions: 6 x 11 inches.
12 month warranty – if you're not completely happy, please let us know so we can make things right.

Hand-held Head massager

Sale

Bestseller No. 1

HoMedics, Quatro Mini Hand-Held Massager with Hand Grip, Battery Operated Vibration Massage, 4 Massage Nodes, Powered by 2 AAA Batteries (Included), Assorted Colors

Invigorating Vibration: This handheld massager provides a relaxing spot massage with a single vibration speed; control the intensity by exerting more or less pressure
Easy to Use: Simply power on the device with your thumb; grip the handle and apply the vibrating massage nodes to your muscles to soothe tension in your neck, shoulders, legs, and more
Compact & Travel Ready: Made out of durable plastic, this massager can be packed in your carry-on or checked luggage and is small enough to be stowed in your purse
Battery Operated: The HoMedics Quatro Mini Handheld Massager with Grip is powered by two AAA batteries (included); this handheld vibrating massager is ready to go right out of the box for convenience
What's in the Box: (1) HoMedics Quatro Mini Handheld Massager with Grip, (2) AAA Batteries, Product color cannot be guaranteed and you will receive either Pink, Blue, or Teal

Vitamin C chews

Bestseller No. 1

Vitamin C + Rose Hips by Nature's Bounty. Vitamin C is a Leading Vitamin for Immune Support 1000mg 100 Coated Caplets

Immune support: 100-count, 1000 milligram Vitamin C plus Rose Hips Caplets for immune support. Vitamin C is one of the leading nutritional vitamins for immune support. People reach for Vitamin C plus Rose Hips by Nature's Bounty to help them maintain a healthy immune system all year long.
Nourishes the immune system: Nature's Bounty Vitamin C plus Rose Hips Caplets play an important role in the functioning of white blood cells, which are vital components of the immune system.
Potent antioxidant: Nature's Bounty Vitamin C plus Rose Hips Caplets also support antioxidant health. Vitamin C is one of the best antioxidants for fighting the free radicals. Free radicals can cause oxidative stress that may lead to premature aging of the cells.
Purity is our priority: Nature's Bounty is committed to safety and purity in all our supplements. Our Vitamin C plus Rose Hips Caplets are non-GMO, gluten- and sugar-free, and contain no artificial colors, or sweeteners.
From the trusted wellness experts: Nature's Bounty Vitamin C supplements are a product of 50 years of dedication to quality, consistency and scientific research to make vitamins and nutritional supplements of unrivaled excellence.

Sore Throat sprays

Bestseller No. 1

Antibacterial Hand Sanitizer

Sale

Bestseller No. 1

Purell NATURALS Advanced Hand Sanitizer Gel, with Skin Conditioners and Essential Oils, 12 fl oz Counter Top Pump Bottle (Case of 12) - 9629-12

Help your family and those you care about kill germs on their hands with PURELL Advanced Hand Sanitizer Naturals, made with naturally derived alcohol
2X Sanitizing Strength. One squirt of PURELL Advanced Hand Sanitizer equals two squirts of other national brands. Outperforms other sanitizers ounce-for-ounce
EcoLogo certified with essential oils and natural skin conditioners is free of triclosan, parabens, phthalates and other unnecessary ingredients
Place this 12 oz pump bottle in your home or office. Reach for the PURELL bottle when you need to kill germs, refresh or clean-up in a hurry
Case includes: 12 - PURELL Advanced Hand Sanitizer Naturals- 12 fl oz Pump Bottles

Medicated Facial wipes

Bestseller No. 1

Simple Sensitive Skin Experts Kind To Skin Cleansing Facial Wipes, Waterproof Mascara Remover, Even Softer, 25 Count, (4 Pack)

Removes dirt, impurities, excess oil, and makeup without irritation
Contains no dyes, alcohol, artificial perfumes, or harsh chemicals
Removes waterproof mascara
Aqua-lock keeps every wipe fresh even softer
Non-comedogenic, hypoallergenic, opthalmologist tested, safe for sensitive eyes

Lavender Scented candles

Bestseller No. 1

Lavender Candle, Scented Candles for Home 7.8oz 50 Hours Burn, Soy Wax Organic Candle Aromatherapy Candle Jar Candles for Birthday, Candles Gifts for Women, Relaxation & Stress Relief

【Premium Lavender Scent】 This Lavender scented candle is made with the finest lavender fragrance that brings a relaxing and soothing effect. The scent is long-lasting and scented through the whole using process. Relax while satisfying the senses for the most pleasant aromatherapy experience.
【Natural Soy Wax】The scented candle is made of natural soy wax and lead-free cotton wick, beautiful, portable and in strong fragrance. No black smoke when burning.
【Long-lasting Scent】The candle is 7.8 oz and can burns for 40-50 hours for a long-lasting scent. These soy candles burn clean to purify the air in your home and bring you maximized relaxation.
【Minimalist Design】Candle size 4in(H), 3.2in(D). The exclusively leather design covers from the lid to the color box. ​Glass container is designed to quickly fill the room with fragrance. This simple and beautiful glass jar candle not only fills your house with beautiful scents, but also can be used to decorate your home and place it wherever you need it.
【Perfect Gift】This aromatherapy candle will come with a beautiful gift box, suitable for any holiday or meaningful days, such as Birthday, Valentine's Day, Mother's Day, Father's Day, Thanksgiving Day, Christmas Day, the perfect gift for women and men, Give a surprise for your family, lover or friends.

Hand Lotion

Bestseller No. 1

O'Keeffe's Working Hands Hand Cream, 3 Ounce Tube and Night Treatment Hand Cream, 3 Ounce Tube

O'Keeffe's Working Hands Hand Cream is a concentrated hand cream that heals, relieves and repairs extremely dry, cracked hands
Creates a protective layer on the skin's surface that instantly boosts moisture levels and helps prevent further moisture loss
Makes a difference you will feel within days
O'Keeffe's Working Hands Night Treatment is a calming yet intense, restorative hand cream that is to relieve extremely dry, cracked hands while you sleep.
Visible results in as little as one night.

Menthol rub

Sale

Bestseller No. 1

Mentholatum Nighttime Vaporizing Rub with soothing Lavender essence, 1.76 oz. (50 g) - 100% Natural Active Ingredients for Maximum Strength Cough Relief

100% NATURAL ACTIVE INGREDIENTS – Mentholatum Nighttime Vaporizing Rub delivers natural camphor, eucalyptus oil, and menthol in a one-of-a-kind topical formula that provides maximum strength cough relief when applied to the throat and chest. Inhalation of the vapors temporarily relieves cough and soothes the nasal passages. Its penetrating formula also helps to relief minor aches and pains of muscle and joints.
MAXIMUM STRENGTH COUGH RELIEF – Formulated to provide maximum strength cough relief, Mentholatum Nighttime Vaporizing Rub when applied to the throat and chest works fast to temporarily relieve cough due to minor throat and bronchial irritation associated with a cold. For topical application only. Safe for children ages 2 and over.
RELIEVES COUGH TO HELP YOU SLEEP – Mentholatum Nighttime Vaporizing Rub delivers medicated vapors that temporarily relieves cough to help you or your child sleep – so you can both get the rest you need. Its soothing lavender scented formula is perfect for bedtime!
RELIEVES CHEST AND MUSCLE ACHES ASSOCIATED WITH A COLD – Mentholatum Nighttime Vaporizing Rub's penetrating formula temporarily relieves minor aches and pains of muscles and joints, bringing soothing relief to achy muscles.

Get Well Soon cards

Bestseller No. 1

Hallmark Get Well Card (Turtle Floating)

Send a thoughtful get-well note to friends or family who could use some extra sunshine in their day.
Cover features a Turtle Floating on its back in a lake with Gold foil accents. Inside reads: "just take your time and take good care of you. "
With a cheerful design and encouraging sentiment, this get well card is the perfect way to lift someone's spirits.
Get well card measures 5" X 7. 2" And comes with a coordinating envelope.
Printed on high quality paper stock, Hallmark greeting cards are made with paper from well-managed forests.

Eucalyptus scented oil

Sale

Bestseller No. 1

NaturoBliss 100% Pure Natural Undiluted Eucalyptus Essential Oil (4oz) Premium Therapeutic Grade Aromatherapy

100% PURE, PREMIUM QUALITY, UNDILUTED, AROMATHERAPY ESSENTIAL OIL: 100% Pure Eucalyptus Essential Oil; Great for Aromatherapy and Relaxation.
HIGH QUALITY GLASS BOTTLE PLUS FREE EURO DROPPER CAP: The Oil is shipped in high quality glass infused with a UV colored coating to protect essential oils against sunlight and degradation. It also comes with a free premium quality European Dropper Cap for ease-of-use for just a few drops of oil at a time.
NATURAL ESSENCE - AMAZING BENFITS OF EUCALYPTUS OIL: It is ideal for clarity of mind, relaxation and clear breathing. Enjoy the scents of nature with our NaturoBliss Eucalyptus Oil. Bring relaxation, wellness, and a sense of satisfaction to your day!
GREAT FOR AROMATHERAPY - Use NaturoBliss Eucalyptus Essential Oil for aromatherap, massage, skincare, diffusers, homemade blends, bath bombs, laundry and use in homes, offices, and gardens.
LIFETIME WARRANTY: If you are ever unsatisfied for any reason we will replace your product or refund your money.

Enzyme scrub exfoliants

Sale

Bestseller No. 1

Glo Skin Beauty Pumpkin Enzyme Scrub | Face Exfoliant with Chemical and Physical Exfoliation | Environmentally-Friendly

PUMPKIN ENZYME SCRUB: Gently sloughs away dull surface cells. Features the rich, delicious scent of pumpkin.
GENTLE: Experience soft and effective exfoliation with Pumpkin Enzyme Scrub - a multi-functional physical and chemical skin polisher.
SMOOTHING: Environmentally-friendly Jojoba Beads combine with enzymes to gently slough away dull surface cells for a smoother, renewed complexion.
DIRECTIONS: Massage a small amount of Pumpkin Enzyme Scrub onto clean, damp skin, avoiding eye area. Rinse thoroughly after 2-3 minutes.
GLO SKIN BEAUTY: Delivering on the promise of healthy, beautiful skin is what drives us every day at Glo Skin Beauty. Our innovative skincare and nourishing mineral makeup collections work together seamlessly to reveal your authentic best.

Hand and Leg Warmers

Sale

Bestseller No. 1

Large Hand & Body Warmers (45 Count) - Up to 18 Hours of Heat, Super Long Lasting - Safe, Easy, All Natural - Air Activated, for Body, Hands & Toes - Odorless Hot Hand Warmer - Sport Temp

CONTAINS: 45 individual packed warmers.
SUPER LONG-LASTING HEAT: Up to 18 hours of heat, warming your hands, body, & feet.
TRAVEL FRIENDLY: TSA compliant & USA safety approved. Easy to stow and store in a backpack, luggage, or jacket pocket.
EASY TO ACTIVATE: Tear open outer package, remove warmer, shake to activate. Warmer heats up in 15-30 minutes.
FOR BEST RESULTS: Keep warmer in a closed area (gloves, pocket etc.) If there is a decrease in heat, expose warmer to air and shake. Dispose in regular garbage. Ingredients are harmless to the environment.

Personalized Detox Juice Jar

Sale

Bestseller No. 1

Majestic Pure Himalayan Salt Body Scrub with Lychee Oil, Exfoliating Salt Scrub to Exfoliate & Moisturize Skin, Deep Cleansing - 10 oz

A Massage Body Scrub _ Majestic Pure Himalayan Salt Scrub is formulated with powerful Natural Ingredients including Lychee berry, Sweet Almond Oil, and various Nutrients for their benefits on skin. Lychee Berry Oil has a soft, delicate scent and is rich in antioxidants and Vitamin C. Majestic Pure Salt Scrub Detoxifies & Hydrates skin while containing No Harmful Chemicals. It can be used by Men & Women.
Himalayan Pink Salt _ Himalayan salt is known for its impressive nutrient profile, which includes high trace amounts of calcium, magnesium, potassium, copper & iron. These nutrients help detoxify skin by balancing pH levels in the body. The pink salt crystals act as a pore-minimizer to restore smooth, soft skin; Himalayan Salt color can vary from light to dark pink color hence the scrub color may vary.
Detoxification + Hydration - Body Scrubs Exfoliate skin to remove dead cells, toxins, dirt, pollution, and from pores. Scrubbing also increases blood flow to assist in rejuvenation of skin cells; leaving not only your skin revived but also refreshing your whole Mind, Body, and Spirit
Skin Blemish Solution - Our unique blend of ingredients can help to reduce the appearance of Acne, Blackheads, Cellulite, Stretch Marks, Scars, and Excess Oil. A pore-minimizer and hydrating solution to leave your skin feeling smoother, softer, and firmer
Cruelty-Free, Made in USA - At Majestic Pure Cosmeceuticals, we are proud to provide you with all-natural cruelty-free products made right here in the United States of America

Foot Scrub

Sale

Bestseller No. 1

Maryton Foot Pumice Stone for Feet Hard Skin Callus Remover and Scrubber (Pack of 4) (Blue)

For Soft, Smooth Feet - Maryton professional foot pumice stone to remove calluses and tough skin for soft, silky, smooth feet, also be used as pumice stone for body, hands and elbows
Improved Foot Scrub Features - Maryton has been committed to inventing a best callus remover sponge for decades. This premium double sided pumice stone has 2 levels of coarseness to suit any type of calloused feet. Especially works great for exfoliating cracked heels, also widely used as shower foot scrubbers
Premium Pedicure Tools - Our best selling blue pumice stone set are widely used by nail salons across the USA. Made from high quality material and does great job of removing callus, this foot scrubber is trusted by professionals
Pedicure Feet At Home - Foot pumice stone is a simple but effective way to remove calluses. Perfect size, fits into the palm of the hand for easy use. Save time and money, enjoy your foot spa-like experience at home by using Maryton pumice stone for feet products
Renew Feet From Here - Why not have a try? Renew your feet with the exfoliation of this foot pumice stone. Say Hello to beautiful, smooth and silky feet. Maryton pumice stone set is your smart choice

Head Massager
Face mask

Bestseller No. 1

100Pcs Disposable Face Masks, Black Face Mask, 3 Ply Disposable Mask

MATERIAL----Made of high-quality non-woven material, the protective disposable masks are skin-friendly,stronger filtering effect and more breathable.
COMFORTABLE DESIGN----The Extra-soft elastic ear loops could eliminate pressure to the ears for maximum comfort. It can be used with earloop holders for additional comfort. High-quality fiber is also extremely breathable.
USE TIPS----Hold the elastic ear loops over your ears and press the nose clip to create a light seal around your face.
USE OCCASIONS----One size for most adult men or women, also suitable for teenagers.It's a best protection to wear it when you in office, travel through congested airports, malls, bus terminals, party and busy city streets.
NOTE----These face masks can be used for daily protection, but should not be used in high risk situations.

Stress dolls

Bestseller No. 1

Electric Plush Anti Stress Doll, Desktop Stress Relief for Adults Interactive Toy, Desk Punching Bag Decompress Hit Toy Screaming Doll, Funny Toys for Adults and Children to Vent Stress (Green)

✨『Design styling』-touching punch Me doll It's an interactive toy. The funny and interesting shape makes you want to hit it. It is true that the original intention of this toy is to let you decompress. When hitting it, it will make funny screams. You And kids will love it (Bully it)
✨『Awesome gift』-anti stress doll It can be used as a Ornaments, it will know your emotions. It is a great choice for office and room decorations,You can hit it anytime. This plush toy is suitable for children, girls, boys, and friends on birthdays, children's day, Halloween, Thanksgiving, Valentine's Day, Christmas.
✨『How to use』-First open the bottom battery box, put in two AAA batteries, close the lid tightly, and turn on the bottom power switch. There are 4 suction cups at the bottom of the toy. After cleaning the dust on it, place it on a smooth surface and it will stay upright. Now you can interact with the funny doll !
✨『Cleaning and maintenance』-When these stress dolls have stains that need to be cleaned, only a small amount of soap and water is needed to remove the stains with a brush, and then air dry. But please don't soak the toy in water, it may cause water damage to the electronic components.
✨『High-quality material』-The anti-compression doll is made of durable material, with a smooth surface, exquisite workmanship, three-dimensional PP cotton,and comfortable feel. It does not contain any harmful substances, so you can play it with your children at ease and relax your stress.

Personalized Pocket stones
Mini Humidity Monitor
Smiley Face stickers

Bestseller No. 1

Healing Crystal set

Bestseller No. 1

7 Chakra Stone Healing Crystal Tree of Life Wall Hanging Home Interior Decoration,Window Decoration,Yoga Meditation…

[7 Chakras Healing Crystals]: Clear Crystal Quartz, Amethyst, Lapis Lazuli, Green aventurine, Tiger eye, Yellow Jasper, Red Agate. Tree of Life Size: 1.77 inches,Tumbled stones size: 0.7-0.98 inches, Chipped stones size: 5-8mm. Total Length: 11-11.5 inches
The chakra are the centres of enetgy, located on the midline of the body. each of the 7 chakras represents a physical, emotional or mental state, helping to enrich one's spirit and well-being the chakra stones are used to balance the chakras on a daily basis and to enhance chakra healing.
Handmade tree of life ornament, Wrap the copper wire into the shape of a tree of life and string the drilled stones as the branches of the tree by hand.
The Tree of Life with its seeds,branches and roots signifies the family tree.It will Infuse Abundance and Prosperity into Your Life.When you wear it,it promotes beauty, health,good luck,and healing.
Each natural gemstone is unique. The color and texture of actual gemstone may show slightly differences to the images.

Multivitamins
Aromatherapy Pulse Point roller ball

Bestseller No. 1

Sunscreen

Bestseller No. 1

EltaMD UV Clear Facial Sunscreen Broad-Spectrum SPF 46 Face Sunscreen for Sensitive Skin or Acne-Prone Skin, Oil-Free, Dermatologist-Recommended Mineral-Based Face Sunscreen with Zinc Oxide, 1.7 oz

This clear zinc oxide sunscreen lotion contains 9.0% zinc oxide and key antioxidants to promote healthy skin while blocking harmful UVA and UVB rays from the sun
Apply this face sunscreen for sensitive skin daily to help soothe sensitive skin types including rosacea and hyperpigmentation or use this sunscreen for acne prone skin
EltaMD UV Clear oil free sunscreen features key ingredients and is a sunscreen for oily skin to protect against breakouts and is an essential acne sunscreen for keeping your skin clear
Broad-spectrum SPF 46 coverage ensures this sensitive skin sunscreen protects you from the sun and acts as a daily face sunscreen for your everyday skin care needs
EltaMD UV Clear non greasy sunscreen sensitive skin lotion is a Dermatologist recommended fragrance free sunscreen that is paraben-free, sensitivity-free, and noncomedogenic for clearer and cleaner skin

Cute pill box

Bestseller No. 1

2Pack Weekly Pill Organizer,Extra Large 7 Days Pill Cases Travel Daily Pill Box for Fish Oil, Calcium Tablets Supplements and Other Vitamin Pill

✔LARGE SPACE: Two 7-day pill organizers consists of 14 large spaces (White & Pink), suitable for storage of multiple pills, you can plan your 2X7-day medication. You will be able to put enough fish oil, vitamin tablets, supplements or prescription pills in each compartment.(The size of each compartment: 1.2" x0.9" x0.7")
✔BULGE DESIGN: Our pill dispenser organizer is marked with a working day use bulge Font, great for those who have been impacted by vision loss , to help you plan your 7-day medication accurately. With this good helper, you don't have to worry about your parents taking the wrong medicine.
✔EASY TO CARRY : Our pill box lids close tightly all the time, will never pop-open and dump pills out in your purse. You can take the pill tray in your perse when going out if you go to school , work, or travel.
✔SUSTAINABLE AND SAFE: The pill case is made of food grade PP material,It is a BPA-free pill boxes and pill organizer.High quality polymer has been used to make. It's also safe and odorless.
✔PRIVATE AND LIGHTPROOF: Better keep your medicine from prying eyes and direct sunlight, protect your medication privacy and effectiveness of drugs

Ice Packs

Sale

Bestseller No. 1

Elitehood Ice Cold Pack Reusable Ice Bags Hot Water Bag for Injuries, Hot & Cold Therapy and Pain Relief with Elastic Breathable Support Wrap, 4-Pack, 3 Sizes (6"/9"/11"), (for Hot Therapy is 50-60℃)

❤ 3 SIZE DESIGN FOR DIFFERENT REQUIREMENTS – Small 6'' and medium 9'' for children and teens, large 11'' for adults. Comes with a compress wrap would help to hold the ice bags, being more stable and versatile support full body. A must-have product for sport injuries, pain relief, muscle aches and first-aid etc.
❤ EASY TO USE AS HOT & COLD THERAPY – For cold therapy, simply fill the ice bag two third full with ice and water to relieve discomfort from headaches, bruises, migraines, muscle aches and swelling. For heat therapy, add hot water (not boiling, Notice: The temperature for hot water therapy is 50-60℃/122℉-140℉.) to help soothe an upset stomach, migraine, sinus and joint pain.
❤ INSTANT PAIN RELIEF - The ice bag packs are ideal for application of cold therapy to help reduce pain and swelling from minor scrapes, bruises, muscle aches, sprains and strains; Suitable for sport injury and first aid. Recommended to help relieve pain, reduce swelling, and speed recovery.
❤ SAFE & WATERPROOF –Superior Leak-resistant Cap with Large Cap Opening allows for easy filling of ice cubes or crushed ice. Soft, waterproof and flexible textile enables the water to stay cold and hot much longer than gel packs or other packs
❤ LIGHTWEIGHT & PORTABLE FOR DAILY USE – 9'' ice pack just weight 3.5 Oz, great to keep one in your car, work desk, home and travel bag for instant pain relief. Whether you are experiencing the weekend hangover, headache or aching and soreness from a recent visit to your chiropractor, get the soothing relief from hot or cold therapy right away.

Band-Aids

Bestseller No. 1

Band-Aid Brand Flexible Fabric Adhesive Bandages for Wound Care and First Aid, All One Size, 100 Count

100-count Band-Aid Brand Flexible Fabric Adhesive Bandages for first aid and wound protection of minor wounds, cuts, scrapes and burns
Made with Memory-Weave fabric for comfort and flexibility, these bandages stretch, bend, and flex with your skin as you move, and include a Quilt-Aid comfort pad designed to cushion painful wounds which may help prevent reinjury
These Band-Aid Brand Flexible Fabric adhesive bandages stay on for up to 24 hours and feature a unique Hurt-Free Pad that won't stick to the wound as they wick away blood and fluids, allowing for gentle removal
Band-Aid Brand Adhesive Bandages help protect against dirt and germs that may cause infection. Plus, wounds covered with a bandage heal faster than uncovered wounds.
Apply bandage to clean, dry skin for minor wound care and change daily, when wet or as needed. For proper wound care, treat with wound an antiseptic ointment such as Neosporin prior to application.

Aromatherapy neck wraps
When Life Gives You Lemons card

Bestseller No. 1

Barnyard Designs 'When Life Gives You Lemons Add Salt & Tequila' Funny Retro Vintage Tin Bar Sign, Decorative Country Home Decor, 13" x 10"

RETRO TIN BAR SIGN – This humorous vintage tin bar sign will add a charming touch to your home decor. An original piece, our decorative alcohol pun metal sign makes the perfect piece of wall art for your kitchen, bar, pub, or home walls.
VINTAGE COUNTRY ACCENT – Decorate your home with rustic style decor with this funny quote sign. This UV printed sign has been crafted with an intentional worn finish for a country style look; it's perfect for some primitive-style, farmhouse decor. Cute and humorous tin sign that makes a great party gift for friends and that will add a lively touch to your kitchen walls.
READY TO HANG – This wall hanging sign comes with pre-installed hooks for easy hanging. A humorous, lemon and tequila themed inspirational sign that makes a great decor for your kitchen, living room, or home. Leave it displayed as decor on a table top, shelf, mantel or counter leaning against a wall.
DIMENSIONS – Size: 13" x 0.25" x 10". Material: Tin/Metal. Built in brackets for easy hanging. Recommended Use: Indoors.
BARNYARD HAPPINESS GUARANTEE – If you are ever unhappy with the product, just let us know and we will solve it for you immediately. We pride ourselves on high-quality products and happy customers.

Pack of cotton wool

Bestseller No. 1

Relaxation Sound Machine

Sale

Bestseller No. 1

Easysleep Sound White Noise Machine with 25 Soothing Sounds and Night Lights with Memory Function 32 Levels of Volume and 5 Sleep Timer Powered by AC or USB for Sleeping Relaxation (White)

💕25 Non-Looping Sleep Sounds:White noise,fans,brook,sea waves,bird, bonfire,train,piano,lullabies,meditation and so on,this special gift with big big love,will give you the most peace of mind,suitable for baby, kids and adults.
💕Adjustable Night lights: Four levels of warm lights,it is perfect for sleeping, feeding, even reading.This is a humanized bedside lamp with white noise for your family to take care of their sweet sleep!
💕5 Timers & 32 Levels of Volume:You can set it for continuous play or setting a timer 60,120,180,240 min auto-off. And this machine has 32 levels of volume,can easily mask the disruptive environmental noise.
💕Compact design& Memory function: With 3.9*3.9*2.3 inch ,it can be easily fitted into a handbag or suitcase,perfect for home, office or travel.And memory function will automatically restore your previous volume, sound and time.
💕Quality Assurance & 100% Satisfaction Guarantee:18 Months Warranty for the white noise machine from the date of purchase.This machine is powered by AC or USB,it is approved by ETL, FCC, CE and RoHS,don't need to worry about accidents.Any question just don't hesitate to contact us.

Lower back massager

Bestseller No. 1

Shiatsu Neck and Back Massager with Soothing Heat, Nekteck Electric Deep Tissue 3D Kneading Massage Pillow for Shoulder, Leg, Body Muscle Pain Relief, Home, Office, and Car Use

8 Powerful Deep-Shiatsu Kneading Massage Nodes. Our neck massager help you better with alleviate muscle soreness, ease neck stiffness, eliminate cervical fatigue, and relax yourself after a long day work
Easy and Safe to Use. Built-in infrared advanced soothing heat function, the massager will improve your blood circulation, and it is settled within 15 minutes overheating auto-shut off protection. (Can be turned off manually)
Adjustable Intensity. This shoulder massager has 3 speed strength level, so you can personalize the pressure to relieve muscle pain and the long handle straps can be used to adjust the massage position and strength as well
Durable and Comfortable Matreial. Made of high-quality PU leather and breathable mesh fabric, Nekteck back massager is easy to use and clean. (The zipper is reversed design)
Great Gift Idea Choice for Who You Loved. Perfect for home, office, car and travel use, it has a AC adapter and a Car adapter (all are UL listed);1 year warranty and life-time support from Nekteck, just get this massager to your friends and families

Aromatherapy bracelets

Bestseller No. 1

Healinu Diffuser Bracelet with Lava Beads and Natural Gemstones - Aromatherapy Jewelry for Long Lasting Effects of Essential Oils (Pink Zebra + Jasper Matte + Dyed Lava Stone, 6.5 in, Women)

UNIQUE AROMATHERAPY BRACELETS: Made with unique round beads combined in a special way. Each bracelet is handmade and has precious gemstones combined with lava rock stones in a durable stretch fit cord. Specially made for essential oils used in aromatherapy for stress and anxiety relief. The bracelet will keep their smell and their benefits for hours
UNISEX AND VERSATILE DESIGN: Our bracelets come in three different sizes, so it is a unisex option for both adults and children. They are made with natural gemstones, each bracelet varies in stone pattern and color, making it a one-of-a-kind piece of jewelry. You will have multiple choices so you can match them according to your style and personality. Combine it with other bracelets for an even more unique look!
BEAUTIFUL, ONE-OF-A-KIND STYLE: Made with beautiful stones that will give your wardrobe a varied and refreshed look. These are composed of different mineral combinations that result in very attractive and assorted colors. Jasper Matte is considered a grounding gemstone, believed to help reduce nervousness and stress
PERFECT GIFT IDEA FOR YOUR LOVED ONES: Each bracelet comes in a beautiful handmade bag and a padded gift box, which makes it an excellent gift option for your loved ones. You can give them to your mom, sister, daughter, wife, girlfriend or, since it's unisex, any friend in general. It will be a unique present that everyone will surely love and wear!
USE AND CARE INSTRUCTIONS: Simply apply a couple of drops of your favorite essential oil right on the lava beads. The bracelet will keep the smell and the benefits of the essential oils for hours. To make sure the bracelet lasts longer, keep away from water as much as possible, and don't stretch too wide. Make sure to choose the appropriate size depending on the person who will be using it

Emergen-C

Sale

Bestseller No. 1

Noise canceling headphone

Bestseller No. 1

New Bose QuietComfort 45 Bluetooth Wireless Noise Canceling Headphones - Triple Black

Noise cancelling wireless headphones – The perfect balance of quiet, comfort, and sound. Bose uses tiny mics to measure, compare, and react to outside noise, cancelling it with opposite signals.
High-fidelity audio – The TriPort acoustic architecture offers depth and fullness. Volume-optimized Active EQ maintains balanced performance at any volume, so bass stays consistent when turned down and the music remains clear when turned up.
Quiet and Aware Modes – Choose Quiet Mode for full noise cancelling, or Aware Mode to bring the outside into the around ear headphones and hear your environment and your music at the same time.
Over ear headphones – These comfortable wireless headphones are suitable for all-day wear. Crafted with plush synthetic leather and impact-resistant nylon, and designed with minimal clamping force, they're as luxurious as they are durable.
Up to 24 hours battery life – Enjoy 24 hours of battery life from a single charge. A quick 15-minute charge offers 3 hours when you're on the go, or plug in the included audio cable to listen for even longer in wired mode.

Body butter

Bestseller No. 1

Face Mist

Sale

Bestseller No. 1

Blessing rings

Bestseller No. 1

Blessed Ring cross Jewelry Open Statement Rings For Women Girls Men Adjustable Stainless Steel Faith

Cute spiral Ring Sizes:1/4"(6 mm) wide.Fit for US 7 -9 Material:316L Stainless Steel
Blessing in faith. With god all thing are possible. adjustable to fit your finger. Suitable for daily wearing.
Design: Blessing in faith. With god all things are possible. FAITH makes all things possible when you doubt the world around you.
Ideal Gift Choice: The faith cross rings comes in a pretty gift bag. Suits for all age group. A perfect gift for your lover, wife, girlfriend, daughter, granddaughter or friends. Suitable for Valentine's Day, Christmas' Day, Mother's Day, Thanksgiving day, anniversary, graduation, birthday or any special occasions.

Vicks VapoRub Ointment

Sale

Bestseller No. 1

Green sea bath salts

Bestseller No. 1

Dr Teal's Epsom Salt Bath Soaking Solution, Eucalyptus and Lavender, 2 Count, 3lb Bags - 6lbs Total

Made with Pure Epsom Salt (Magnesium Sulfate USP) and natural essential oils, Dr Teal's Epsom Salt Soaks provide an array of benefits.
Ease Aches and Soreness: A Dr Teal's Epsom Salt soak is an easy, achievable way to soothe sore muscles after workouts, help speed recovery, and get you back in the game of life. Pour 2 cups of Epsom Salt to a warm bath and soak for 20 minutes or, create a muscle-relaxing paste by dissolving a teaspoon of Dr Teal's Pure Epsom Salt Soak into a cup of hot water and rub into sore muscles.
Resealable Bag: Our bags feature a VELCRO Brand enclosure to make resealing your epsom salts easier, quicker and sturdier than ever.
Quick & Easy Regimen: Soothe sore muscles with 2 cups of Dr Teal's Epsom salt. Soak for 20 minutes 2 times per week.

Portable Heatable body shawl
Painkillers
Dry skin moisturizer

Sale

Bestseller No. 1

CeraVe Moisturizing Cream | Body and Face Moisturizer for Dry Skin | Body Cream with Hyaluronic Acid and Ceramides | Normal | Fragrance Free | 19 Oz

[ HYALURONIC ACID MOISTURIZER ] With hyaluronic acid, ceramides and MVE technology for 24 hour hydration. Rich, velvety texture that leaves skin feeling smooth, it is absorbed quickly for softened skin without greasy, sticky, feel.
[ ESSENTIAL CERAMIDES ] Ceramides are found naturally in the skin and make up 50% of the lipids in the skin barrier. All CeraVe products are formulated with three essential ceramides (1, 3, 6-II) to help restore and maintain the skin's natural barrier.
[ DRY SKIN RELIEF ] A deficiency of ceramides in skin can often be associated with dry skin, which can feel itchy and look flaky. CeraVe Moisturizing Cream was shown to increase the skin's level of ceramides after 4 weeks. Scent: Unscented
[ DERMATOLOGIST RECOMMENDED ] CeraVe Skincare is developed with dermatologists and has products suitable for dry skin, sensitive skin, oily skin, acne-prone, and more.
[ GENTLE DAILY MOISTURIZER ] For face and body or can be used as a hand cream for dry skin relief. Holds National Eczema Association (NEA) Seal of Acceptance. Fragrance free, paraben free, allergy-tested, and non-comedogenic.

Salt lamp

Bestseller No. 1

Sleeping pills
Journal with lock

Bestseller No. 1

10" Leather Journal with Lock Writing Pad Blank Notebook Handmade Notepad Men & Women Unlined Paper Best Present Art Sketchbook Travel Diary to Write Book of Shadow Refillable Grimoire Maroon

BEAUTIFULLY CRAFTED & UNIQUE: Genuine Goat Harness Leather with a real leather scent. Naturally tanned with special oil, you create your own distressed vintage style! Being hand-made from 100% natural leather, our journals can vary in look & shade, producing a unique item, no two are quite the same a special keepsake for your thoughts, plans & ideas
✔ EARTH-FRIENDLY: 120 sheets/240 pages (counting both sides) of blank, white/cream colored paper (refillable - basic sewing skills needed) , hand-crafted with recycled cotton which is acid free & tree free - environmentally kind! NO BLEED THROUGH: Use any pen on this thick quality paper which has a natural fiber variation, weighing 125gsm
✔ PERFECT SIZE & MANY USES: 1.5 inch thickness, easy for handwriting, drawing or sketching and compact for carrying in your bag. Ideal for alternative Artist Sketchbooks, Photo Album, Traveling Notes, Business Executive, Hunting Logbook, Poetry Work, Journalists, Food Planner, Commonplace Book, Instagram Scrapbook and Bible Journaling
RUSTIC CHARM: Cover with hand stitched Coptic leather binding which secures the pages firmly. The leather wrap around strap effectively keeps your journal closed and also acts as a handy bookmark. This old-fashioned character leather has an amazing smell!
Dimensions : The journal has a dimensions 10 x 7 inches, has lock and key.

Thinking Of You sympathy card

Bestseller No. 1

Hallmark Assorted Thinking of You, Get Well, Sympathy Cards (12 Cards with Envelopes) Nature Prints

Set of sympathy cards includes four different designs with modern nature designs in shades of blue and green, and thoughtful messages.
Assortment includes 12 cards (3 of each design). Peaceful designs all contain a unique message with plenty of space to write your own heartfelt note.
The condolences in this boxed set are there for you when those you love need support, thoughts, and healing the most during times of loss and grief.
Sympathy cards measure 5" x 7.2" and come with coordinating envelopes.
Printed on high quality paper stock, Hallmark's eco-friendly greeting cards are made with paper from well-managed forests.
Entertainment Care Package Ideas for a Sick Friend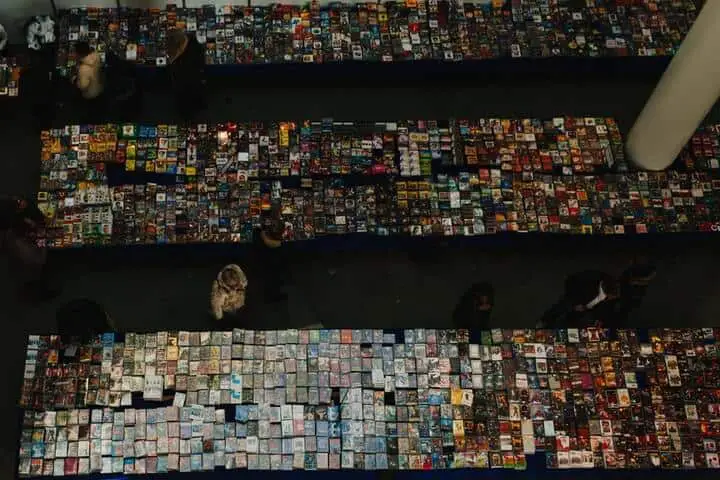 It gets boring having to lay in a hospital bed all day or remain indoors alone. This is however vital for recovery and Care Package ideas that keep boredom away are always appreciated. Here are a couple of these items:
Magazine

Sale

Bestseller No. 1

Comedy Movie CD

Bestseller No. 1

Streaming stick

Sale

Bestseller No. 1

Roku Streaming Stick+ | HD/4K/HDR Streaming Device with Long-range Wireless and Roku Voice Remote with TV Controls

Wireless that goes the distance: Basement rec room Backyard movie night Bring 'em on. The long-range wireless receiver gives you extended range and a stronger signal for smooth streaming even in rooms farther from your router
Brilliant picture quality: Experience your favorite shows with stunning detail and clarity—whether you're streaming in HD, 4K, or HDR, you'll enjoy picture quality that's optimized for your TV with sharp resolution and vivid color
Tons of power, tons of fun: Snappy and responsive, you'll stream your favorites with ease—from movies and series on Apple TV, Prime Video, and Netflix, to cable alternatives like Sling, enjoy the most talked-about TV across thousands of channels
No more juggling remotes: Power up your TV, adjust the volume, mute, and control your streaming all with one remote—use your voice to quickly search across channels, turn captions on, and more in a touch
Setup is a cinch: Plug it in, connect to the internet, and start streaming—it's that simple

Personalized Gift Coupons

Bestseller No. 1

25 4x9 Rustic Blank Gift Certificate Cards Vouchers for Holiday, Christmas, Birthday, Small Business, Restaurant, Spa Beauty Makeup Hair Salon, Wedding Bridal, Baby Shower Cash Money Holder Printable

Impress the recipient; The recipient will love these uniquely designed gift certificate coupon voucher ticket cards, and it will help leave a good impression of your small business in their mind!
Great gift idea; Use them as alternative wedding, baby shower, birthday, holiday, Christmas, or employee appreciation gift cards, even Valentines love coupons. You will have a huge upper hand compared to your competitors (the ones who don't use gift certificates or use the generic boring designs) but only because your cards are personal and thoughtful.
Get more referrals; By going the extra mile and including these gift cards with your customer's orders and making them available for black friday, it reminds them of you and your business and opens the door for them to pass your business card to friends or family that are men or women! Perfect for restaurants, massage or spa beauty makeup hair salons.
Easy to write on; Thick high quality matte card stock makes them easy to write on. Order to see the difference thick card stock can make!
Love the design & quality of the cards or your money back

Netflix Gift Card

Bestseller No. 1

Amazon eGift Card - Amazon Logo

Amazon.com Gift Cards never expire and carry no fees.
Multiple gift card designs and denominations to choose from.
Redeemable towards millions of items store-wide at Amazon.com or certain affiliated websites.
Available for immediate delivery. Gift cards sent by email can be scheduled up to a year in advance.
No returns and no refunds on Gift Cards.

Sudoku

Bestseller No. 1

Jigsaw puzzle

Bestseller No. 1

Extra-long cable cord
Toys for kids

Sale

Bestseller No. 1

NVHH 100PCS Magnetic Tiles Oversize Magnetic Building Blocks for Kids Ages 4-8, Educational Construction Toys for Toddlers 3-5, Birthday Gifts Toys for 3 4 5 6 7 8+Year Old Boys Girls

【3D Beautiful Transparent Blocks&100pcs Tiles】Our building tiles for 3+ year old have up to 100PCS.No limitations so children can construct whatever they want.Magnetic tiles are available in a wide variety of different shapes and translucent colors reflect charming sun light and come with 2 cars!Perfect building toys for 3 4 5 6 year old boys girls!
【Learning While Playing&Creative Stem Toy】It's necessary to start developing kids creativity.Building blocks tiles set can help children develop in science,technology and recogonition of color.Strong magnet easily to build house,castle,aerobat,rocket,and other buildings.Childs aged 3 4 5 6 7 can enjoying the fun of building and learning while playing.
【More Fun&Strengthen Relationship】Magnetic building tiles toy can bring chillds DIY building achievements.Great magnetic building toys keep childs away from iPad/tablet obsession to spend quality time together with families and friends. 3-5-7 kids will be very happy in the construction process.
【Safe&Easy To Build&Easy To Storage】Building tiles are made of safe and durable ABS material,Magnetic blocks prove to be have powerful magnet,long-term use and smooth edge without sharpness that will protect kids little hands.Those building tiles toy set for kids 3-5 will sure let them happy.
【Perfect Gift For Childs】Perfect Magnetic toys at family,STEM,kindergarten,day care centers,preschool or Junior Grade schools use.Great Christmas,Birthday,Thanksgiving gifts building toys for 3 4 5 6 7 8 year old boys girls toddlers.Free to contact us if you have any questions.

Crayons/Coloring pencils

Bestseller No. 1

Wireless earbuds

Bestseller No. 1

Portable knitting kit

Sale

Bestseller No. 1

Katech Crochet Hooks Kit with Case, 85-Piece Crochet Hooks Set, Ergonomic Crochet Hook Crochet Needles Weave Yarn Kits DIY Hand Knitting Art Tools for Beginners and Experienced Crochet Lovers

The crochet hooks set (85-piece) includes 9 x Crochet Hooks (2.0-6.0mm), 12 x Aluminum Alloy Crochet Hooks (2.0-8.0mm), 14 x Plastic Ring Markers, 20 x Locking Stitch Makers, 6 x Plastic Yarn Needles, 6 x Sewing Needles, 4 x Needles Point Protectors, 3 x Plastic Bow Shape Needles, 2 x Sweater Pins, 2 x Row Counter, 2 x Yarn Threaders, 1 x Measure Ruler, 1 x Tape Measure, 1 x Yarn Remover Tool, 1 x Scissors, 1 x Case.
The case can help you store all crochet hooks and accessories neatly, stay organized, never lose anything again. Perfect for travel or crocheting everywhere, like the airport, a park, a train, on a boat or at home.
Ergonomically design and smooth crochet will not hurt hand, comfortable to grip, help to avoid hand fatigue, to reduce stress on your fingers and wrist.
After several times of craft polishing, our crochets don't snagging yarn or splitting the yarn. Plastic stitch markers can hook into the knitted or crocheted stitches quickly and will not slip out easily.
These crochets have been marked sizes and diffrent colors, convenient to distinguish and find correct size. A perfect Christmas/New Year/Valentine's Day/Mother's Day/Birthday/Anniversary gift for your family or friends.

Webcam for video calls
Deck of cards

Bestseller No. 1

Maverick Standard Playing Cards 12 Pack, Poker Size Standard Index, 12 Decks of Cards (6 Blue and 6 Red), Blackjack, Euchre, Canasta, Pinochle Card Game

Maverick Standard Playing Cards – Poker Size
Value Pack Of 12 Decks Playing Cards: 6 Red And 6 Blue
Each Maverick Deck Is A Standard Deck Of Playing Cards Consisting Of 52 Traditional Suited Playing Cards, Two Jokers, And Two Additional Ad Cards.
Great For All Card Games Including Poker, Canasta, Rummy, Pinochle, Euchre, Hearts, Blackjack, Go Fish, Baccarat And Many More!
Maverick Playing Cards Are Plastic-Coated Cards For A Smooth Feel And Extra Durability

Puzzle book

Bestseller No. 1

Get Well Soon stickers

Bestseller No. 1

Portable Bluetooth speaker

Sale

Bestseller No. 1

JBL Clip 3, Black - Waterproof, Durable & Portable Bluetooth Speaker - Up to 10 Hours of Play - Includes Noise-Cancelling Speakerphone & Wireless Streaming

SOUND TO GO - Never leave awesome sound at home again. This ultra-portable, waterproof Bluetooth speaker is small in size but with surprisingly big sound. Clip it on with the built-in carabiner, press play, and make the moment pop.
UP TO 10 HOURS OF PLAYTIME - The JBL Clip 3 features a built-in rechargeable Li-ion battery with up to 10 hours of battery life, plus a metal carabiner so you can easily hook it to your clothes, backpack, or belt loop.
NOISE CANCELLING & WIRELESS STREAMING - Wirelessly stream high-quality sound from your smartphone or tablet. Plus, take crystal-clear calls from your speaker with the touch of a button, thanks to the noise and echo-cancelling speakerphone.
WATERPROOF & DURABLE - No more worrying about rain or spills: JBL Clip 3 is completely waterproof—you can even immerse it in water. Plus, the improved, durable fabric material and rugged rubber housing protects it on all of your outdoor adventures.
THE SOUND PROMISE - JBL has brought music to life in a way people can feel for over 70 years. From Woodstock to the Motion Picture Academy, our speakers unleash the power of music so you can live life to the fullest, wherever and whenever.

Storybooks
Adult coloring book

Bestseller No. 1

Bouncy ball

Bestseller No. 1

100 Pack Bouncy Balls for Kids, Bulk Birthday Party Favors Variety (1.25 in)

Bulk Bouncy Balls: This mega assortment of colorful, neon bouncy rubber balls in bright energetic colors contain enough bounce for everyone
High Quality: These high bounce bouncy balls are made of elastic polymer for the ultimate height; launch with caution
Party Favors: A high-flying treat bag idea for parties and celebrations bound to have kids bouncing with excitement
Dimensions: Balls measure 1.25 inches in diameter (38 mm); Warning - choking hazard, these toys are not suitable for children under 3 years old
What's Included: You will recieve a total of 100 colorful bouncy ball party favors for kids

USB flash drive with movies

Bestseller No. 1

SanDisk 128GB Ultra Flair USB 3.0 Flash Drive - SDCZ73-128G-G46

High-speed USB 3.0 performance of up to 150MB/s(1) [(1) Write to drive up to 15x faster than standard USB 2.0 drives (4MB/s); varies by drive capacity. Up to 150MB/s read speed. USB 3.0 port required. Based on internal testing; performance may be lower depending on host device, usage conditions, and other factors; 1MB=1,000,000 bytes]
Transfer a full-length movie in less than 30 seconds(2) [(2) Based on 1.2GB MPEG-4 video transfer with USB 3.0 host device. Results may vary based on host device, file attributes and other factors]
Transfer to drive up to 15 times faster than standard USB 2.0 drives(1)
Sleek, durable metal casing
Easy-to-use password protection for your private files(3) [(3)Password protection uses 128-bit AES encryption and is supported by Windows 7, Windows 8, Windows 10, and Mac OS X v10.9+; Software download required for Mac, visit the SanDisk SecureAccess support page]

Mp3 player with comforting songs

Bestseller No. 1

MP3 Player, Music Player with 16GB Micro SD Card, Build-in Speaker/Photo/Video Play/FM Radio/Voice Recorder/E-Book Reader, Supports up to 128GB

【16GB Large Storage】The portable MP3 player comes with a 16 GB micro SD card and support up to 128GB(not included). You could download your favorite songs and videos. Support Multiple Audio Formats, including MP3, WMA, APE, WAV, FLAC and so on.
【HIFI Lossless Sound Quality】It adopts professional intelligent digital noise reduction chip and superb circuit optimization technology to reduce noise, ensuring high sound sampling rate and providing high quality sound. And have Built-in speaker, give you the good sound you want.
【Long Battery Life】MP3 player allows you enjoy real lossless music up to 10 hours. And it fully charged within 2-3 hours.
【Portable and Lightweight】The portable and lightweight body are easy to carry, so you can easily put it into your pocket and backpack to enjoy music anytime, anywhere.
【12 Month Warranty】We have a professional after-sales service team. If you encounter any problems, please feel free to contact us directly and you will get a quick response and a satisfactory response. Your satisfaction is our only pursuit.

Nail polish
Handheld Electronic gaming device
Sentimental Care Package Ideas for a Sick Friend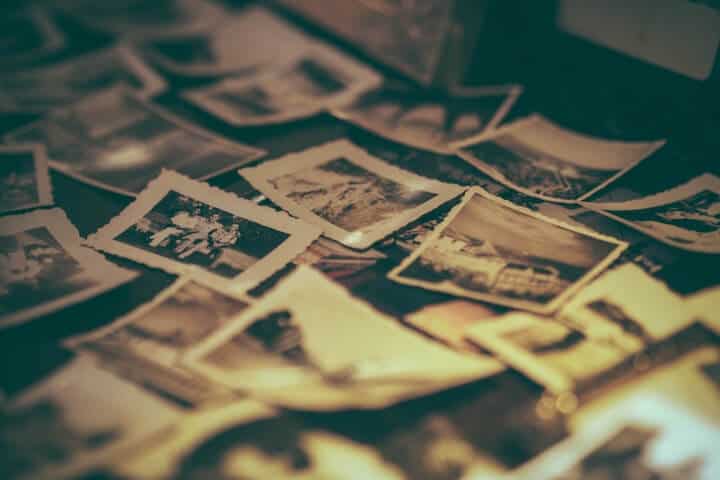 A DIY greeting card
Picture Collage of recent events
Handmade letters
Commisioned drawings
A hand-written letter
A calendar filled with your pictures together
A video of well-wishers or a signed card from well-wishers
What's your favorite item to include when you're putting together a care package for a sick friend? What items do you appreciate getting when sick?
Let's hear them through the comments section!