Nothing speaks of sincere love and support like putting together a thoughtful Care Package for a sick friend.
Whether you're delivering your package directly to them or having it sent out, it shows just how important they are to you, and everyone loves to feel important.
Thinking of the right items to include in a care package for a sick friend can be tough, but when you consider their interests, wants, needs and preferences, it becomes much easier to put together the perfect Care box.
If you're in need of ideas, here are 200+ Care Package Ideas for a Sick Friend.
How to Make a Care Package for a Sick Friend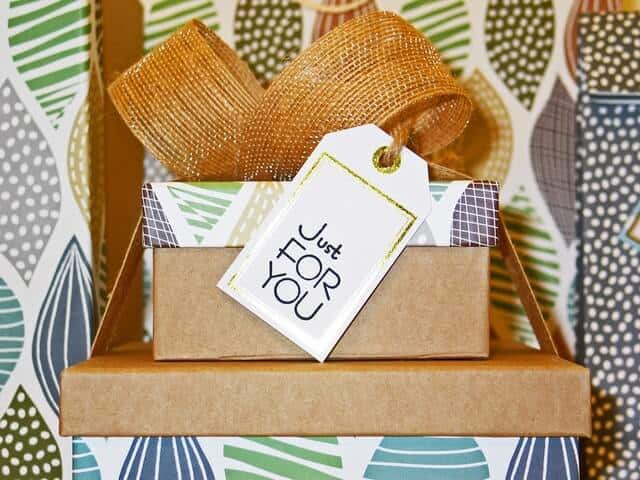 When you're putting together a care package for a sick friend, it is important to take extra care in selecting your items.
Start by setting a budget to determine how much you would be spending on purchases, packaging, and shipping would be helpful.
Find out what items cannot be sent for medical reasons from the doctor in charge or your friend.
If you're sending your package to a friend who is close by, it would be an even sweeter gesture to drop it off yourself.
For Care Package that are being shipped, after buying a care box or bag from a post office or shopping company, obtain all the necessary details such as the shipping date and shipping regulations, submit details such as your address and the receiver's address and occasionally, a list of all the items in your package.
Stick to essential items and lightweight items to avoid high shipping charges.
Ensure the contents of your box are properly arranged, keeping away harmful substances from edibles and wrapping breakable items with newspaper for safekeeping.
Afterward, you can decorate your box with colorful ribbons, tissue papers, and markers, and then have it taped and ready to be sent to the receiver.
Food Care Package Ideas for a Sick Friend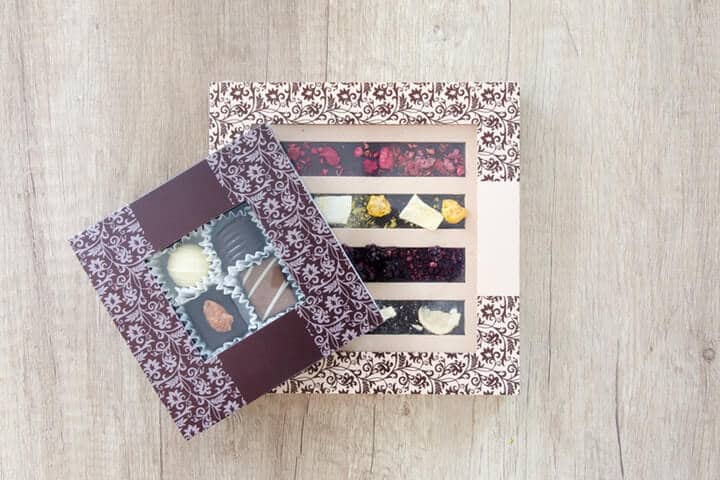 After "plenty of rest," the next most important thing for a sick person, is food. While it might be difficult to take down some particular edibles, here is an extensive list of popular edibles that fit in a care package for a sick friend:
Homemade scone

Bestseller No. 1

Great British Afternoon Tea & Scone Hamper – Traditional Party Set For 2 – Strawberry & Raspberry Jams, Lemon Curd, Classic Clotted Cream & DIY Scone Baking Mix – Ultimate British Sweet Treat Box

GIFT HAMPER FOR TEA & SCONE LOVERS: This hamper hits the spot with all your favourites for making the quintessential afternoon tea.1X New English tea (40 bags), 1 jar of clotted cream (170g), 3 Mini Tiptree James in Raspberry, Strawberry and Lemon Curd and 1 Green's Scone Mix (makes 6 scones).
PERFECT HAMPER GIFT - perfect for gifting to tea lovers, family, loved ones and friends. A lovely way to say thank you, you're special, congratulations, get well soon, simply to let someone know you care or in any occasions. A great surprise gift for women & men.
FEEL BETTER - What better way to enjoy an afternoon with a cup of tea with classic clotted cream, scones or jams is your favourite mid- morning treat or afternoon pick you up!
PROVEN QUALITY & DELICIOUS FAMOUS PRODUCTS - Beautifully printed and embossed tea tincontains 40 of the finest blend English afternoon teabags. Highly collectible stylish tea tin. Scones, High Quality Jars of Jam & Marmalade, British Famous Classic Clotted Cream. Guaranteed your receipient will love it!
GIFT READY - To finish this lovely hamper box set nicely we have packaged it all in a kraft box filled with shredded paper and finished with a logo sticker with message "Made with Love Just For You". Ready to be delivered straight to your recipient, this hamper is gift ready!

Canned Soup:

Bestseller No. 1

Campbell's Chunky Savory Chicken with White & Wild Rice Soup, 18.8 oz Can (Pack of 12)

Ready to Eat Soup; Enjoy Savory Flavors Of Chicken Meat Simmered With Big Pieces of Carrots, Potatoes, Diced Tomatoes, Celery and White and Wild Rice
13 Grams of protein: Each can contains 13 Grams of protein—Fill Up Right
Great for Active Lifestyles;Each bowl is an easy and delicious way to satisfy your hunger after the big game or after a workout
Heat and serve canned soup; Just open, add it to a pot or microwave-safe bowl, and heat on stove or in the microwave when you're hungry and crunched for time
Ships as a single 18.8 ounce recyclable can

Pretzels:

Bestseller No. 1

Rold Gold Tiny Twists Pretzels, 1 Ounce (Pack of 40)

Pack of 40 one ounce bags. Packaging may vary
Small pretzel twists in a convenient package
Baked, not fried
These much loved treats are fun to enjoy at lunch, as an after-school snack, or party refreshment
Easy to carry, easy to store, and easy to pack

Caramel Bites

Bestseller No. 1

Kraft Caramel Bits 11 Ounce Bag (Pack of 3) with By The Cup Spoon

3 - 11 oz bags Kraft Caramel Bits
1 - By The Cup Portion-Control Scoop; Sculpted plastic with a 20 mL capacity; Long, easy-to-hold handle
Made with minimal ingredients; Only 50 calories per serving
Ready to add to your favorite recipes; Unwrapped for easy melting
Perfect to use in cookies and brownies, or as a shell for caramel apples

Energy drink mixes

Sale

Bestseller No. 1

Home-made brownies

Bestseller No. 1

Bottled fruit juice

Bestseller No. 1

Crackers

Bestseller No. 1

Keebler Sandwich Crackers, 3 Flavor Variety Pack, Kids School Lunch (45 Count)

Make snacking more fun with Keebler light & flaky sandwich crackers
Individually wrapped for freshness and a fun tasty treat to enjoy at home, school, work & on-the-go
Sandwich snack crackers featuring a smooth filling and two flaky, delicious crackers; A must have family pantry staple
Deliciously crafted sandwich crackers makes an easy snack for kids & adults; sure to satisfy hunger anytime and anywhere
Bulk snack box includes 45, 1.38 oz pouches of single-serve sandwich cracker packs (15 Club & Cheddar, 15 Cheese & Peanut Butter and 15 Toast and Peanut Butter)

Candied fruit

Bestseller No. 1

Trail mix

Bestseller No. 1

Kar's Nuts Original Sweet 'N Salty Trail Mix, 2 oz Individual Packs – Bulk Pack of 72, Gluten-Free Snacks

SWEET 'N SALTY SNACK MIX – Satisfy every craving with Kar's Nuts Sweet 'N Salty Trail Mix. This box of bulk snacks includes (72) individual 2 oz packs.
TOTALLY SATISFYING – Bring your energy into balance! Kar's Nuts Original Sweet 'N Salty Mix features a blend of gently roasted and lightly salted peanuts, naturally sweet raisins, cocoa candies and sunflower kernels. These snack packs satisfy every mood.
GLUTEN-FREE SNACKS – Kar's Nuts trail mix is gluten-free and free of hydrogenated oils and trans fats. It is also certified Kosher! You can feel good about enjoying it and sharing with your friends and family.
SINGLE-SERVE SNACKS – Ready to enjoy individual packs make it easy to take these fast snacks on the go. It's a portion-controlled snack that will leave you satisfyingly full. They're great for kids' lunches, concessions, office breakrooms & more.
KAR'S NUTS – Since our humble beginnings in 1933, Kar's Nuts has become a nationwide sensation—and it all started with good ol' roasted peanuts. You could say we pioneered the Sweet 'N Salty Mix movement, and if you did, you'd be right.

Gummy bears

Bestseller No. 1

Albanese World's Best 12 Flavor Gummi Bears, 5 Pound Bag

Fresh & Fruity: Albanese 12-flavor gummy bears pack giant taste into one delicious gummi. After one bite of these fruity gummies, you'll taste the difference of giant fresh fruit flavors & a deliciously soft chew you won't find with other gummy candies.
Stock Up the Flavor: Whether you like them sweet, sour, big or small, Albanese gummi andies burst with fresh fruit flavors & you can stock up with a bulk pack of your favorite flavor. Delight your tastebuds with Albanese gummy worms, gummy bears & more!
Perfect Snack: Fat free, gluten free, and dairy free, Albanese assorted gummy candies are your new perfect sweet and soft snack. There's a reason Albanese gummies are the world's best & once you try our deliciously fruity assortment, we know you'll agree.Does Not Contain Any of the 8 Major Allergens
Allergy Friendly: Peanut free, tree nut free, dairy free, MSG free, gluten free, and with no artificial sweeteners, Albanese gummy candies are an allergy friendly snack packed with a sweet, fruity flavor everyone can enjoy. Sweet gummies, giant flavor. Low sodium
Recipe For Success: For over 30 years Albanese has been making delicious treats with high-quality ingredients here in the United States. Taste the difference in our gummies, chocolates, nuts, & mixes!

Strawberry Muffins

Bestseller No. 1

Pack of Coconut butter cups

Bestseller No. 1

EVOLVED Chocolate Coconut Butter Filled Dark Chocolate Keto Case, 50 Cups

Buy in bulk. Our largest Keto Cup option. A Keto Case of Coconut Butter Filled Dark Chocolate Keto Cups is 50 cups total
Perfect keto macros. Each cup has just 110 calories, 11g of healthy fats, and only 1g net carbs
No need to choose between quality and flavor since these dark chocolate cups are ideal for keto, vegan, and paleo lifestyles. Lightly sweetened and filled with homemade coconut butter
Chocolate crafted from high quality, organic ingredients such as coconut butter, cacao, monk fruit extract, and MCT oil to help you achieve peak performance
Our MCT oil is derived only from coconut oil. It can also help with stable energy, appetite control, weight loss, and inflammation

Honey Lavender Tea

Bestseller No. 1

Yogi Tea - Honey Lavender Stress Relief (4 Pack) - Soothing Serenity Blend - 64 Tea Bags

Flavor: Yogi Honey Lavender Stress Relief tea combines Lavender, Chamomile, and Lemon Balm with Organic Honey Flavor for a floral and lightly citrusy sweet blend.
Benefits: This soothing blend includes Lavender, Chamomile and Lemon Balm; herbs traditionally used to support relaxation.
Organic: USDA Certified Organic and Non-GMO Project Verified.
Contents: Caffeine-free, Vegan, Kosher, Gluten-free, No Artificial Flavors or Sweeteners, and individually packaged in compostable tea bags.
Brewing Suggestions: To get the most out of every cup, bring water to boiling and steep 7 minutes. For a stronger tea, use 2 tea bags.

Granola bars

Bestseller No. 1

Quaker Chewy Granola Bars, 3 Flavor Variety Pack,58 Count (Pack of 1)

Includes 58 individually wrapped Chewy Granola Bars: (22) Chocolate Chip, (22) Peanut Butter Chocolate Chip, and (14) Oatmeal Raisin
New Look. Same great taste. (Packaging may vary)
Made with real chocolate and 9-10 grams of 100% whole grains.
90-100 Calories per bar.
Made with no artificial preservatives, artificial colors, or added colors.

Gourmet candy

Bestseller No. 1

Chocolate Gift Basket, Food Gifts Arrangement Platter, Gourmet Snack Box, Birthday Present Idea, Corporate Him & Her, Men Women Sympathy Family Parties & Get Well - Bonnie & Pop

🍫 AN INDULGENT SELECTION OF OUR 15 BEST SELLING CHOCOLATES: Gift baskets arrive with more than a pound of assorted milk, dark and white truffles. Flavors include: Milk Butter Pecan Patties, Cashew Clusters, Pretzel Clouds, Pecan Snappers, Sea Salt Caramels, English Toffee, Peppermint Patties, Bavarian Pretzels, Double Silk Truffles, Coconut Haystacks, and Peanut Clusters.
✨ CELEBRATE HOLIDAY JOY with this elegant yet affordable gift. This little treasure has delighted recipients ranging from employees and employers to parents and children. Who doesn't love a delicious box of chocolate? It's versatile packaging works for multiple occasions like Christmas, Hanukkah, Valentine's Day, Easter, Birthdays, Sympathy or to simply say Thank you.
🎁 WRAPPED AND LABELED Each chocolate is individually wrapped to promote comfortable sharing and a fresh experience, even if you (try to) save some for later. Kosher Dairy
⭐️ ELEGANT GIFTING Our Bonine and Pop embellished tin makes this an elegant gift that will be a keepsake long after the occasion and snacks are gone.
⚠️ ATTENTION: Please remember to Check the box labeled 'This is a gift' in your cart or at checkout and write a personalized message.

Powdered chocolate drink

Bestseller No. 1

Organic Chocolate Drink Mix with Cocoa by Pyure | Sugar-Free, Keto, 1 Net Carb | 7.23 Ounce

CHOCOLATE MILK DRINK MIX MADE WITH 0 SUGAR- Indulge in this rich and full flavored chocolate drinking powder with far fewer calories and carbohydrates
MADE WITH PREMIUM COCOA POWDER- Flavor and sweeten milks with simple, delicious, plant-based ingredients
GLUTEN-FREE, VEGAN, KOSHER AND FUN FOR EVERYONE- Simply add 2 tsp of drink mix powder to 8 ounces of milk or milk alternative
1 NET CARB- Pyure is sugar-free and has a low glycemic index, making it perfect for keto, carb conscious and sugar sensitive lifestyles
TRUSTED FOR TASTE- Pyure sweetens with the highest quality organic stevia and organic erythritol. All Ingredients are USDA Organic and non-GMO Project Verified

Bottle of Honey

Bestseller No. 1

Flavored Green Tea

Sale

Bestseller No. 1

Pack of cereals

Bestseller No. 1

Kellogg's Breakfast Cereal, Variety Pack, Kids Cereal, Assortment Varies, Single Serve (24 Cups)

A delicious breakfast cereal variety pack containing a selection of Frosted Mini Wheats, Frosted Flakes, Corn Pops, Froot Loops, and Apple Jacks cereal cups; Assortment varies
Family-favorite cereals perfect for kids and adults; Yummy, sweetened, and crafted to help bring energy and smiles to busy mornings
A fun part of any balanced breakfast at home or on-the-go
A travel-ready food, makes a tasty snack at work, afternoon pick me up at school, or late-night treat, Stow in lunchboxes, totes, and backpacks
Includes 24, individually sized cups of ready-to-eat Kellogg's cereals, assortment varies

Bottled milk

Bestseller No. 1

Organic Fresh Frozen Camel Milk - Fresh Flavor with Health Benefits - Raw & Natural Grade A - Gently Pasteurized from Healthy Camels in Midwest - Made In The USA [24 Pack]

🥛 EXCELLENT SOURCE - Of Calcium & Vitamin B1. Good Source of Protein, Potassium & Fats. High levels of Lactoferrin & Immunoglobulins. All-Natural, non-homogenized.
🥛 IT'S NATURAL - Non-homogenized fresh taste is preserved with an exceptional flavor. The special taste comes from the sweet grasses covering our farms.
🥛 NOMADS & BEDOUINS - Still rely on camel's milk nutritional and medicinal properties, while generations of tribes have lived on camel milk entirely with a few dates for months in the harsh desert climate.
🥛 DESERT FARMS HAS NOW - Captured Nomads and Bedouin's ancient knowledge and locked camel milk tight in a bottle. No artificial additives whatsoever! Our Camel Milk is truly fresh, tasty, authentic - and undeniably good for you.
🥛 FRESHNESS ASSURED - We strive to make the freshest batch of Milk available to you and your loved ones which is why we Ship Frozen Batches ONLY from Monday to Wednesday to ensure you enjoy the freshest and best tasting Milk for yourself and your Family

Beef Jerky

Bestseller No. 1

Jack Link's Beef Jerky, Teriyaki, ½ Pounder Bag - Flavorful Meat Snack, 11g of Protein and 80 Calories, Made with Premium Beef - 96 Percent Fat Free, No Added MSG** or Nitrates/Nitrites

GOOD SOURCE OF PROTEIN: Protein is an essential part of your diet. With 11 grams of protein and 80 calories per serving, it's a must-have snack to help keep you satisfied and energized all day.
MADE WITH 100% BEEF - Jack Link's Beef Jerky is made from lean cuts of 100% beef. Our delicious beef jerky is 96% fat free with no added MSG** or Nitrates/Nitrites. **Except for that naturally occurring in soy sauce
FULL OF FLAVOR : Each strip of Teriyaki Beef Jerky is marinated with our special blend of soy, garlic, ginger and brown sugar. Then, it's slow cooked over hardwood smoke for the perfect smoky flavor. It's the perfect combo of East meets West delicious
PERFECT EVERYDAY SNACK : How did ancient civilizations fuel themselves to build pyramids or win sword battles, Meat. If it worked for them, Jack Link's beef jerky can definitely help you power through a late day at work or fuel a workout
RESEALABLE SHARING SIZE :The jumbo 1/2 pound sharing size bag is resealable so your beef jerky will always be fresh and as delicious as the first time you opened it.

Dried veggies

Bestseller No. 1

Thousand Lakes Dried Mixed Vegetables Select Soup Blend - Bulk - 4.5 pounds | 100% Veggies | No Added Salt

BUY in BULK and SAVE! – 1 - 4.5 pound re-sealable pouch
100% VEGETABLES and all natural! No added salt or preservatives. A premium blend of nine dehydrated vegetables including carrots, onions, whole kernel sweet corn, celery, green beans, green and white leeks, and green and red bell peppers. A vegetarian blend as packaged.
DELICIOUS – Thousand Lakes' dried mixed vegetables are an excellent way to get more veggies in your diet. Our deluxe blend of vegetables makes delicious soups, stocks, and broths and can also be added to your favorite sauces, dips, and many other dishes. An excellent addition to our Minnesota Wild Rice, too!
100% NATURAL – All our dried products have only natural ingredients - no additives, preservatives, or artificial flavors. Our dehydrated products are naturally gluten free, but we do not independently test for possible gluten cross contamination. Therefore, we do not label our products as gluten free. Our partner growers and processors have assured us of no genetically modified crops, but we do not perform independent verification of this. Therefore, we do not label our products as GMO Free.
Excellent source of vitamins A and C; Good source of fiber; Certified Kosher by Blue Ribbon Kosher

Canned chicken breast

Bestseller No. 1

Apple slices

Sale

Bestseller No. 1

Prepworks by Progressive 16-Slice Thin Apple Slicer & Corer

EASY TO USE APPLE SLICER & CORER: Quickly & easily slice & core apples into 16 even slices! This dishwasher safe Thin Apple Slicer & Corer will core & slice an entire apple with a simple push.
INNOVATIVE DESIGN: The attached safety cover, when used as a base, will push apple slices & the core clear of the blades. It's designed to protect fingers while in use & cover blades when stored.
FOOD PREP MADE EASY: We offer kitchen accessories that make food preparation faster, easier & more enjoyable, from fruit & veggie choppers to measuring spoons & cups & collapsible storage bowls.
STYLISH DESIGN & SOLID FUNCTIONALITY: Our philosophy is simple—offer stylish designs with no-nonsense functionality. We understand the kitchen is the heart of the home, where family & friends connect.
INNOVATING KITCHEN ESSENTIALS: We boast over 40 years of innovating kitchen products & housewares with unique gadgets & tools for food preparation plus thoughtfully designed food storage containers.

Mac and Cheese

Bestseller No. 1

Kraft Easy Mac Original Macaroni & Cheese Microwavable Dinner (18 ct Packets)

KRAFT MACARONI & CHEESE: One 18 ct box of Kraft Easy Mac Original Macaroni & Cheese Microwavable Dinner Single Serve Packets
QUICK & EASY: Simply empty one mac and cheese pouch into a cup or bowl, add water and microwave for 3.5 to 4 minutes
ICONIC CHEESINESS: Each packet includes elbow macaroni noodles and our original cheddar cheese sauce made with real cheese
REAL FLAVOR: Kraft Easy Mac Original Mac and Cheese contains no artificial flavors, no artificial preservatives and no artificial dyes
ALL SMILES: Our mac and cheese is a convenient meal for both kids and adults

Instant Oatmeal

Sale

Bestseller No. 1

Quaker Instant Oatmeal, Original, Individual Packets, 48 Count

Heart Healthy Whole Grains: Quaker Oats are 100 percent Whole Grains; Diets rich in whole grain foods and other plant foods and low in saturated fat & cholesterol may help reduce the risk of heart disease
Good Source of Fiber; Quaker Oats provide a good source of fiber to support a healthy digestive system; See nutrition facts for total fat per serving
Made with 100 percent Whole Grains
Non GMO Project Verified: Verified by a third party that this product contains only non GMO ingredients; Look for specially marked packages with the Non GMO Project Verification symbol
Top with your favorite nuts or berries for a delicious breakfast

Maple syrup

Sale

Bestseller No. 1

Butternut Mountain Farm Pure Vermont Maple Syrup, Grade A (Prev. Grade B), Dark Color, Robust Taste, All Natural, Easy Pour, 32 Fl Oz, 1 Qt

FLAVOR PROFILE: The darker the syrup, the stronger the flavor. Our Grade A Dark Color, Robust Taste maple syrup is the darkest grade available, providing a strong and hearty maple flavor. Great for all around use including table top and cooking.
SUSTAINABLY SOURCED: At Butternut Mountain Farm we are committed to giving you 100% pure Vermont maple syrup. The farmers with whom we work with understand maple and share our commitment to maintaining the health and sustainability of our forests.
QUALITY STORY: Our pure maple syrup is carefully selected to ensure the product you receive is of the highest quality. With our strict quality standards, we can trace every drop of syrup from farm to table.
PACKAGING BENEFITS: Easy-open, easy-pour, jugs are tamper-evident with an inner seal. They ship well, so they make excellent gifts. Syrup stored in BPA-free plastic jugs retains its natural flavor better than in traditional tin containers.
OTHER USES: Use in coffee/tea, cocktails or over cereal, fruit, yogurt or pudding. Add to baked beans, apple pies, pickles and stir fries. Makes a delicious marinade or sauce. Great as a gift.

Mustard sauce

Bestseller No. 1

Famous Dave's Georgia Mustard BBQ Sauce, 17.5 Ounce, Pack of 2

Georgia Mustard BBQ Sauce: Classic sauce traditionally used in old backroad smokehouses across the deep south. Our mustard and vinegar combo is great on pork but also adds a unique tangy flavor to beef and chicken. This is a must-have in your Pitmaster arsenal.
Genuine Flavor: Slather Famous Dave's BBQ Sauce over ribs, chicken, pork or beef; Our tasty blend of hand-picked herbs, spices and natural flavors will help you create your own Legendary Pit Bar-B-Q
Fixings for Your Feast: We make everything you need to BBQ with all the fixings including BBQ sauce in hot, sweet, chipotle, Texas style and more, plus corn bread mix, pickles and meat seasonings
Famous Dave's Authentic Quality: Whether you're smoking ribs, barbecuing steaks, roasting chicken or grilling burgers, we've got award winning spices, sauces and side dishes to make your meal a success
Legendary Barbecue: We're dedicated to making the world's best, most satisfying barbecue; It's why our fans are so passionate about us and why our restaurants and retail products are a smokin' success

Garlic chip cookies

Bestseller No. 1

Lu Petit Ecolier European Milk Chocolate Biscuit Cookies, 5.3 oz

One 5.3 oz box of Lu Petit Ecolier European Milk Chocolate Biscuit Cookies
French butter biscuit topped with glossy European milk chocolate
Square chocolate biscuits with Le Petite Ecolier, or 'The Little Schoolboy', design
Ideal for special occasions or an afternoon sweet treat
A great pairing with coffee or tea

Carrot sticks

Bestseller No. 1

365 by Whole Foods Market, Carrot Sticks Organic, 12 Ounce

365 by Whole Foods Market products give you that dance-down-the-aisles feeling, virtual aisles too! Our huge range of choices with premium ingredients at prices you can get down with makes grocery shopping so much more than tossing the basics in your cart.

Bottled Apple Cider

Sale

Bestseller No. 1

Canned green beans

Sale

Bestseller No. 1

Canned corn

Bestseller No. 1

Del Monte Canned Golden Sweet Whole Kernel Corn No Salt Added, 15.25 Ounce (Pack of 24) Canned Corn

24 - 15.25 oz cans of DEL MONTE FRESH CUT Golden Sweet Whole Kernel Corn with No Salt Added
DEL MONTE FRESH CUT canned corn is picked at the peak of freshness and packed within hours to lock in flavor and nutrition in every bite
No salt added** to these canned vegetables for a simple sweet corn option
Non-GMO* canned sweet corn with no artificial preservatives added
Ready to eat corn makes a delicious side dish and a great addition to recipes

Citrus tea

Bestseller No. 1

Teavana Peach Tranquility Tea and Jade Citrus Mint - Starbucks Medicine Ball Cold Buster - 15 Sachets Each (30 Total) Plus AYD Goods Grade A Pure Honey Sticks (10)

Buy these customer favorite Teavana tea bags together and indulge on your very own Starbucks Medicine Ball drink. Also included in this bundle are 10 AYD Goods Grade A pure raw honey Sticks. Inspired by a customer creation.
Jade Citrus Mint: Soothe your soul with this lush green tea blended with spearmint, lemon verbena and lemongrass.
Peach Tranquility: Relax with this refreshing and comforting blend of peach, tropical pineapple, herbal notes of lemon verbena and chamomile.
All Teavana teas are blended by our tea experts, who develop our delicious teas and test every tea, fruit and botanical for quality. This perfect bundle is inspired by a customer creation.
RECIPE: Jade Citrus Mint tea, Peach Tranquility herbal tea, hot water, steamed lemonade, and a hint of honey mingle tastefully well together for a tea that comforts from the inside out. Treating yourself never felt so good.

Pop tarts

Bestseller No. 1

Pop-Tarts Toaster Pastries, 4 Flavor Variety Pack, Breakfast Foods, Fun Snacks for Kids, 5 Boxes (60 Pop-Tarts)

Soft toaster pastries with the flavors of frosted strawberry, blueberry, brown sugar cinnamon, or cookies and crème topped with delicious frosting; Sweet, fully baked, and ready to eat
Start your day with crumbly pastry crust and yummy filling; A delicious, family-favorite morning treat; Great for the whole family
A fun part of any balanced breakfast at home or on-the-go; Good source of 3 B vitamins; Contains wheat and soy ingredients
A travel-ready food; Makes a tasty snack at work, afternoon pick me up at school, or late night treat; Stow in lunch boxes, totes, and backpacks
Includes 1, 6.349-pound case containing 60 toaster pastries; 30 packages total; 2 pastries per package; Packaged for freshness and great taste

Sunflower seeds

Bestseller No. 1

DAVID SEEDS Roasted and Salted Original Jumbo Sunflower Seeds, Keto Friendly, 5.25 Oz, 12 Pack

Contains (12) 5.25 ounce bags of David original jumbo sunflower seeds, great for group and solo snacking
Hunger doesn't stop, even during crunch time. Munch on a tasty seed snack and keep your game face when minutes count
Fits a low carb lifestyle with 3 gram net carbs per serving.Gluten free
Snack on these satisfyingly crunchy and salty sunflower seeds whenever hunger strikes
Keto friendly snack: 9 grams of protein, 3 grams net carbs (5 grams total carbs minus 2 grams dietary fiber), and 0 gram added sugar per serving

Salsa

Bestseller No. 1

HERDEZ Salsa Casera - Medium, 70 ounce

Mexico's No. 1 salsa brand
Made with tomatoes, onions, and Chile peppers
Garden ingredients are expertly blended to create the perfect medium salsa
10 calories per serving
Wide mouth, resealable jug

Pure olive oil

Bestseller No. 1

Amazon Brand - Happy Belly Pure Olive Oil, Mediterranean Blend, 51 Fl Oz

This product was previously a Solimo product. Now it's part of the Happy Belly brand, the product is exactly the same size and quality
One 1.5 liter plastic bottle of Happy Belly Pure Olive Oil
A blend of refined olive oil and extra virgin olive oil
Mediterranean blend imported from Spain
Contains olive oils from one or more of the following countries: Italy, Spain, Greece, Tunisia, Portugal, and Turkey

Sour cream

Bestseller No. 1

Hoosier Hill Farm Sour Cream Powder, 1 Pound

Our famous Sour Cream Powder in a 1 plastic Jar, sealed to preserve freshness and shelf-life
Dehydrated sour cream; 3 parts water to 5 parts sour cream powder
Our Sour Cream Powder is made from Sour Cream Powder (Cream, Cultures, and Lactic Acid), Cultured Nonfat Milk Solids, and Citric Acid; Once the package is opened, reseal container to lengthen its shelf life
Mixed with water, Sour Cream Powder can be used in practically anything you can think of as a replacement for the refrigerated version; Create dips, sauces, potatoes, cakes, muffins, spreads, and casseroles - you name it- with sour cream powder
Hoosier Hill Farm is located in America's heartland of northeast Indiana; Our products and ingredients are guaranteed fresh and we are proud of our heritage and good, old-fashioned values

Wheat biscuits

Bestseller No. 1

Dried Gojiberry

Bestseller No. 1

Healthworks Raw Goji Berries (8 Ounces) | Certified Organic & Sun-Dried | Keto, Vegan & Non-GMO | Baking, Teas & Smoothies | Antioxidant Superfood

PREMIUM RAW, ORGANIC GOJI BERRIES: Healthworks Goji Berries are just as delicious as they are nutritious. With a soft and chewy texture, our Goji Berries can be added to many recipes or enjoyed on their own. Healthworks Goji Berries are keto-friendly, vegan, non-GMO, and certified organic.
NATURALLY SUN-DRIED: Our Goji Berries go through a natural sun drying process that has been used for thousands of years. We carefully lay out the Goji Berries by hand to ensure even drying as nature intended. This natural process helps enrich the aromatic and flavors of these delicious and nutritious berries.
MANY BENEFITS & NUTRIENTS: Goji Berries are one of the most nutrient dense superfood berries on Earth! They are loaded with essential amino acids, vitamins C and A, and high in protein and fiber. Additional vitamins and minerals include, but are not limited to: vitamins B, E and D and minerals such as copper, iron, magnesium, manganese, molybdenum, niacin, phosphorous, and potassium.
HEALTHY ALTERNATIVE & COUNTLESS USES: Healthworks Raw Certified Organic Goji Berries are a perfect addition to smoothies/drinks, cereals, yogurt, oatmeal, baked goods, baking cookies, ice-cream, trail mix, granola bars, coffee/tea, snack foods, or as a nutrient packed substitution for any recipe calling for dried cherries, cranberries or raisins. Raw, Juicing, Vegan, Paleo, Keto, Clean Eating, Wellness, Active, Biohacking, Life Hacking, Yoga, Spiritual, Blending, Non-GMO, Plant Based.
OUR MONEY-BACK GUARANTEE: 100% Money-Back Satisfaction Guarantee, No Questions Asked! We will offer a 30-day money back guarantee on any product you have purchased from HEALTHWORKS directly.

Chocolate chunk nut

Bestseller No. 1

Enjoy Life Baking Chocolate Semi-Sweet Mega Chunks, Dairy Free Chocolate Chips, Soy Free, Nut Free, Non GMO, Gluten Free, Vegan Chocolate Chips, 6 Bags (10 oz) Bulk Chocolate

Six 10 oz bags of Enjoy Life Baking Chocolate Semi-Sweet Mega Chunks Chocolate Chips
Larger, dairy-free chocolate chips crafted from premium chocolate made with only 3 ingredients
Semi-sweet chocolate chips that are free from 14 common allergens, including dairy, nuts and soy
Certified vegan chocolate chips are Non-GMO Project Verified and are certified gluten free, kosher and halal
All Enjoy Life products are gluten free, wheat free, peanut free, dairy free, tree nut free, soy free, casein free, sulfite free, egg free, lupin free, sesame free, fish free, mustard free, crustacean free, and shellfish free

Sliced olives

Bestseller No. 1

Pearls, Sliced Ripe, Black Olives, 3.8 oz, 12-Cans

12 Cans: Pack of 12 3.8oz cans of Pearls sliced black olives
America's favorite olive is hand picked and hand-sorted, our 100% California-grown olives have a delectable buttery flavor
Pearls Olives are always Non-GMO, gluten-free, cholesterol-free and Kosher
They are great as a healthy plant based topper for your salad, pizza or taco family dinner tonight
We use a unique California curing process that removes the bitterness and gives our olives their smooth, savory flavor, provides the right amount of texture, and produces a rich, dark-brown color. Using sea salt rather than iodized salt, this curing process requires more time, effort, and expense, but the results distinguish our Black Ripe Olives from all the others

Vinegar flavored chips

Bestseller No. 1

Bottled water
Ginger ale

Bestseller No. 1

Schweppes Mini Cans 10 Pack, Ginger Ale, 75 Fl Oz

Includes 10 (7.5oz) mini cans of Schweppes Ginger Ale
Do yourself a favor and enjoy the crisp, refreshing bubbles while relaxing at home—it's a ritual to look forward to.
FOR OVER 230 YEARS, Schweppes has been committed to quality and excellence.
Caffeine Free

Gatorade Energy drink

Bestseller No. 1

Gatorade Classic Thirst Quencher, Variety Pack, 12 Fl Oz (Pack of 24)

Don't count the days. Make the days count. Grab your home workout equipment then refuel and replenish during your at-home workout with the carbs and electrolytes from Gatorade Thirst Quencher.
When you sweat, you lose more than water. Gatorade Thirst Quencher contains critical electrolytes to help replace what's lost in sweat.
Top off your fuel stores with carbohydrate energy, your body's preferred source of fuel.
Tested in the lab and used by the pros
Flavors include: (6) Lemon Lime, (6) Orange, (6) Fruit Punch and (6) Berry

Applesauce

Bestseller No. 1

GoGo squeeZ Applesauce, Apple Apple, 3.2 Ounce (18 Pouches), Gluten Free, Vegan Friendly, Unsweetened Applesauce, Recloseable, BPA Free Pouches

UNSWEETENED APPLESAUCE FRUIT SNACK POUCHES: Made from 100% fruit (apples) with no high fructose corn syrup, no added colors or flavors and no sugar added* (*Not a low calorie food. See nutrition facts for sugars and calorie content.)
STOCK UP WITH BULK SNACKS: This pack of 18, 3.2 ounce GoGo squeeZ Fruit on the Go Apple Apple unsweetened applesauce pouches is kitchen pantry safe (no refrigeration required)
FREE FROM MAJOR ALLERGENS: Nut free, dairy free and gluten free vegan snacks in portable, BPA-free squeezable applesauce pouches. Kosher certified and Non-GMO Project Verified
KIDS SNACKS & TODDLER SNACKS: Pack these plant based pouches in a backpack, diaper bag, beach bag or travel bag to make kids smile after games or play time, during a car ride, trip to the airport, family road trip or any adventure
FUN & EASY SNACKS: For a super fun treat pop an applesauce squeeze pouch in the freezer overnight and use it as a frozen icepack in your child's lunch box for a happy belly at school—great after school snack and great to snack on anytime, anywhere

Ice pops

Bestseller No. 1

Fla-Vor-Ice Popsicle Variety Pack of 1.5 Oz Freezer Bars, Assorted Flavors, 100 Count

FREEZE & SERVE: Fla-Vor-Ice freezer pops are simple and easy. Just freeze and enjoy!
FRUITY FLAVORS: Strawberry, Berry Punch, Grape, Lemon-Lime, Tropical Punch and Orange.
MADE WITH REAL FRUIT JUICE: Fla-Vor-Ice freezer pops are always made with real, delicious juice.
FAT FREE, LOW CALORIE TREAT OPTION: Fla-Vor-Ice freezer popsicles are a zero fat snack or dessert - with only 20 calories per pop.
100 FREEZER POPS: Each pack of fat free Fla-Vor-Ice popsicles contains 100 - 1.5 oz freezer pops.

Chamomile tea

Sale

Bestseller No. 1

Bigelow Cozy Chamomile Herbal Tea, 100 Count Box Caffeine Free Herbal Tea

Time For Sleep: This herbal tea is made with whole chamomile flowers for a much sweeter rounder flavorful experience. The naturally soothing properties of chamomile come through both in the flavor and aroma for a relaxing experience
Individually Wrapped: Bigelow Tea always come individually wrapped in foil pouches for peak flavor, freshness and aroma to enjoy everywhere you go! Gluten-free, calorie-free, and Kosher Certified
Try Every Flavor: There's a tea for morning, noon, and night time relaxation. Try our English Breakfast, Vanilla Chai, antioxidant Green Tea, decaffeinated teas, organic teas and a variety of our herbal tea bags
Blended and Packaged in the USA: In 1945 Ruth Campbell Bigelow created our first tea, Constant Comment, a strong, flavorful black tea blended with aromatic orange peel and sweet warming spices. Today, Bigelow is still 100% Family Owned
Uncompromised Quality: Since 1945, Bigelow Tea has been a leader in premium tea and proud to be a Certified B Corporation - meeting the highest verified standards of social and environmental performance, transparency and accountability

Gum

Bestseller No. 1

EXTRA Spearmint Sugarfree Chewing Gum, 15 Pieces (Pack of 10)

Contains ten (10) 15 stick packs of EXTRA Spearmint Sugar Free Chewing Gum
Refresh your day from tongue to toe with spearmint gum
Never run out with 10 packs of long-lasting, refreshing flavor
Share sugarfree chewing gum for more sweet moments
Invigorate your day with the fresh sensation of green mint

Popsicles

Bestseller No. 1

Fla-Vor-Ice Popsicle Variety Pack of 1.5 Oz Freezer Bars, Assorted Flavors, 100 Count

FREEZE & SERVE: Fla-Vor-Ice freezer pops are simple and easy. Just freeze and enjoy!
FRUITY FLAVORS: Strawberry, Berry Punch, Grape, Lemon-Lime, Tropical Punch and Orange.
MADE WITH REAL FRUIT JUICE: Fla-Vor-Ice freezer pops are always made with real, delicious juice.
FAT FREE, LOW CALORIE TREAT OPTION: Fla-Vor-Ice freezer popsicles are a zero fat snack or dessert - with only 20 calories per pop.
100 FREEZER POPS: Each pack of fat free Fla-Vor-Ice popsicles contains 100 - 1.5 oz freezer pops.

Pack of strawberries

Sale

Bestseller No. 1

Nuts

Bestseller No. 1

Dried fruits

Bestseller No. 1

Anna and Sarah Tropical Dried Fruit Mix (2 Lbs)

TROPICAL DRIED FRUIT MIX: Great mixture of dried fruits for your sweet tooth!
LOVELY COMBO: Includes Kiwi slices, Mango slices, Papaya chunks, Pineapple tidbits and Cantaloupe slices.
RECIPE IDEAS: Add them to your desserts, trail mixes, granola's, and double your enjoyment.
LOCK FOR FRESHNESS: Comes in a resealable bag, stays fresh.
SWEET SNACKS: This tropical dried fruit salad is perfect substitute of any kind of sweet treats.

Pack of frozen cherries

Bestseller No. 1

Fresh Frozen Organic Tart Cherries by Northwest Wild Foods - Healthy Antioxidant Fruit Diet - for Smoothies, Pies, Jams, Syrups (9 Pounds)

ORGANIC TART CHERRIES: Our delicious and healthy fresh frozen organic tart cherries. We have selected the best of the best organically grown Montmorency tart cherries from here in Washington State.
9 POUNDS FLASH FROZEN: The tart cherries are harvested organically at peak ripeness, pitted and same day flash frozen to lock in their wonderful aroma and maintain their essential nutrients.
PREMIUM QUALITY: They are very versatile and keep well in the freezer. Enjoy in smoothies, juice, pie, with yogurt or oatmeal. Make a sauce with it or add onto a fall salad.
NATURAL BENEFITS: Studies show frozen organic tart cherries to be extremely rich in antioxidants, especially anthocyanins. They have natural melatonin making them an excellent sleep aid and they help speed up muscle recovery after working out. They are also extremely beneficial in dealing with gout.
ABOUT US: Northwest Wild Foods has been dedicated to bringing our valued customers with the finest wild and Organic foods that nature has to offer since 1988. Our small family company works hard on the farm and foraging to bring only the best berries, seafood, mushrooms and more delicious foods directly to your door. We offer raw, vegan, Gluten Free and non-GMO foods that are dried, frozen or powdered. As a part of Green America, we ship in recycled materials and do not use styrofoam packaging.

Rice Krispie Treats

Bestseller No. 1

Rice Krispies Treats Marshmallow Snack Bars, Original, Kids Snacks, School Lunch, 0.78 oz Bars (54 Bars)

An irresistible dessert snack for any occasion; Great for gift baskets, school lunches, afternoon snacks, and late-night bites
Puffed, oven-toasted rice cereal plus the sweet flavor of soft marshmallows in every delicious bite
Family-favorite, on-the-go snacks that are perfect for both kids and adults; no high fructose corn syrup
Conveniently packaged and ready to travel; Pop a square in your kid's backpack or lunchbox; Stow some in your tote bag or desk for anytime snacking
Includes 1, 41.9-ounce bulk snack box with 54, 0.78-ounce Kellogg's Rice Krispies Treats; Individually wrapped for freshness and great taste

Whole Flax Seeds

Bestseller No. 1

Spectrum Essentials Organic Ground Premium Flaxseed, 24 Oz

Ground organic flaxseed with great nutty taste
3 gram of dietary fiber per serving. Note: Can be eaten alone, sprinkled on cereal, yogurt and other foods, or used in baking
Rich in Omega 3 (ALA) fatty acids. No preservatives
98 Milligrams of Lignans per serving
USDA certified organic and Non GMO Project verified

Natural sugar Sweetener

Bestseller No. 1

EQUAL 0 Calorie Sweetener, Sugar Substitute, Zero Calorie Sugar Alternative Sweetener Packets, Sugar Alternative, 800 Count

ZERO CALORIE SWEETENER: This convenient 800-count bulk pack of EQUAL Sweetener packets has zero calories, fat, sodium or carbs per serving, and is an ideal sugar alternative for people with diabetes and those looking for keto diet friendly options
SWEETENER: Perfect for recipes, cereal and drinks! Use EQUAL 0 Calorie Sweetener to sweeten everything from coffee to fruit smoothies
SUGAR ALTERNATIVE: EQUAL 0 Calorie Sweetener is gluten free and kosher parve certified by the Orthodox Union
DIABETIC SWEETENER: This sweetener is suitable for individuals with diabetes. Replacing added sugar with zero-calorie sweeteners can help individuals with diabetes manage their health while enjoying sweetened food and beverages
EQUAL SWEETENER: Each packet of this sugar substitute has the same sweetness as two teaspoons of sugar

Homemade Bottled smoothie

Sale

Bestseller No. 1

OKF Smoothie, Multi-Vitamin Premium Drink, 16.9 Fluid Ounce (5 Flavor Variety Pack, 10 Pack)

✅ ENJOY THESE ICE COLD - These smoothie drinks don't have to be refrigerated before you open them, but it is STRONGLY recommended to drink them cold in order to be fully enjoy the taste of fruits each bottle pack.
✅ AUTHENTIC FLAVOR – Blended fruit packed smoothies drinks rich with Lactobacillus which plays an important role and have beneficial effects for your health It helps to keep good body shape and serve essential nutrient.
✅ REFRESHING FRUIT SMOOTHIE PACK – If you're a person who loves to nourish your body with essential nutrients and increase your consumption of fruits in a quick and easy way. Better way to cool off in the hot summer days than with this tasty beverage that will satisfy every thirst.
✅ TAKE IT EVERYWHERE YOU GO - Just the right size to toss it in your bag or lunch box and take it anytime and anywhere you go! Perfect combination of taste and nutrition that you can take at work, school, field trip, hiking, biking, or running.
✅ Contains SKIM Milk Powder, INGREDIENTS: Water, Fructose, Cane Sugar, Skim milk poweder, Yogurt Powder, Cellulose Gum, Citric Acid, Flavors, Soybean Polysaccharide, Trisodium Citrate, Salt, Sucrose esters of fatty acids, Yellow NO.5, Vitamin Complex, Blue NO.1 and some fruit juice depends on the flavor

Jelly Beans

Bestseller No. 1

Starburst Jelly Beans Original Fruit Flavors Pantry-Size, 54 Ounce

Starburst Jellybeans packed with juicy flavor
Stock up and enjoy fresh flavor with this bulk candy jar featuring a resealable lid
Add an unexplainably juicy treat to the dessert table at your next party
Perfect for gift baskets, crafts, parties, or simply for sharing with loved ones
Experience the deliciously juicy flavor of Starburst Jellybeans

Personalized Unicorn Chocolate bar
Pack of red velvet cupcakes

Bestseller No. 1

Pop-Tarts Frosted red velvet 16 ct ( 1 box )

Start your day with tasty pastry crust and the sweet taste of red velvet cupcake; A delicious, family-favorite morning treat that's great for kids and adults
Soft toaster pastries with frosting and sugar sprinkles on the outside and gooey filling on the inside
Good source of 3 B vitamins; 0g trans fat; Contains wheat, soy and milk ingredients; A fun part of any balanced breakfast
A travel-ready food perfect for lunchboxes, backpacks, after-school snacks, and busy on-the-go moments; Enjoy fresh from the pack or warm from the toaster or microwave
Includes 1, 27-ounce box containing 16 toaster pastries; 8 pouches total, 2 pastries per pouch; Packaged for freshness and great taste

Pudding

Bestseller No. 1

Snack Pack Chocolate Pudding Cups, 4 Count, 12 Pack

Enjoy a creamy, delicious treat any time of day with Snack Pack Chocolate Pudding Cups
This chocolate pudding dessert is the original treat that no one can resist
Gluten-free and kosher, chocolate snack pack pudding cups are made with real milk and no high-fructose corn syrup
Perfect for your child's lunch box, these tasty pudding cups make a great treat for mom and dad, too
Snack pack chocolate pudding cups have 100 calories with no preservatives and zero grams trans-fat per 3.25 ounce serving. Contains 12 packs of 4 pudding cups, 48 total. No artificial growth hormones used. (No significant difference has been shown between milk derived from rBST-treated cows and non-rBST treated cows.)

Kool-Aid

Bestseller No. 1

Dark chocolate covered powerberries
Ginger chews

Sale

Bestseller No. 1

The Ginger People Gin Gins Chews 1 pound bag, Original Ginger, 16 Ounce

Flavorful Ginger Candy: Whether you're treating a bellyache, nausea or simply treating yourself, these delicious Gin Gins ginger chews for nausea are always handy to have on hand
Real And Simple Ingredients: Made with 10% fresh ginger, these chewy ginger candies are made with sustainably farmed ginger, contain no artificial sweeteners, are non-GMO, vegan and gluten-free
Multipurpose: This healthier-for-you chewy candy soothes the stomach, satisfies your sweet tooth, and lifts your mood; Slip an individually-wrapped ginger chew into your pocket or purse
Health-Conscious: Supercharged with more fresh ginger than any other brand, this spicy candy is stimulating and delicious. Great for stomach troubles, nausea relief and digestion
We Know Ginger Best: The Ginger People produces healthy, delicious ginger products crafted to revitalize your body and mind using simple, clean, and real ingredients

Dried spices

Bestseller No. 1

Litehouse Freeze-Dried Herbs All 18 Herbs and Blends Variety Gift Pack Collection (14 Herbs, 4 Herb Blends)

The perfect collection to wrap up as a present for foodies, home chefs, weddings, holidays or new homeowners to fill their pantry.
Includes all 18 Litehouse Freeze-Dried herbs and blends. An ideal set to cook a variety of different cuisines, such as Italian, Mexican, American or your favorite comfort dishes.
The 14 herbs contain one bottle of our Litehouse Freeze-Dried Garlic, Red Onion, Oregano, Basil, Cilantro, Spring Onion, Ginger, Sage, Thyme, Mint, Parsley, Jalapeno, Dill and Chive.
Our four herb blends include one bottle of Litehouse Salad Dressing, Guacamole, Italian and Poultry herb Blends.
Litehouse herbs are harvested from the highest quality crops that are Certified Non-GMO and Gluten-Free.

Coconut chips

Bestseller No. 1

Wheat bread
Packets of organic Brown rice

Bestseller No. 1

Unsweetened Yogurt

Bestseller No. 1

Vanilla Bean Powder - 100% Pure Ground Madagascar Vanilla Powder - For Cooking, Baking, & Additional Flavoring - Add To Coffee, Tea, Yogurt, & Shakes - Raw, Unsweetened, No Fillers or Additives - 1 LB

Vanilla Bean Powder has a 1 Teaspoon Serving Size. It can be Used as an Alternative to Vanilla Extract, Vanilla Paste or Vanilla Beans with a Standard Measurment of 1 tsp of Powder = 1 tsp of Vanilla Extract = 1 tsp of Vanilla Paste = 1/3 Vanilla Bean
Create Delicious Smoothies or Baked Goods! Add to Bulletproof Coffee, Protein Shakes, Ice Cream, or Tea as our Vanilla Bean Powder works in every recipe. Enjoy your Baking Creations with your Friends and Family.
Enhance your Cooking with a Rich Chocolatey Aroma and a Powerful Flavor Profile with All the Compounds of Vanilla. It is the Perfect Substitute to Expand the Flavor of your Diet.
Fresh Madagascar Vanilla Bean Powder Ground from Whole Vanilla Pods from Late 2021 Crop Sustainably Sourced at Fair Market Prices
Store your Vanilla Bean Powder in a Cool, Dark, and Dry Place to Preserve Freshness and Flavor. Since this powder is from ground vanilla beans, IT DOES NOT DISSOLVE in liquids. It is to be used as a flavor replacement!

Cheese sticks

Bestseller No. 1
Personal Care Package Ideas for a Sick Friend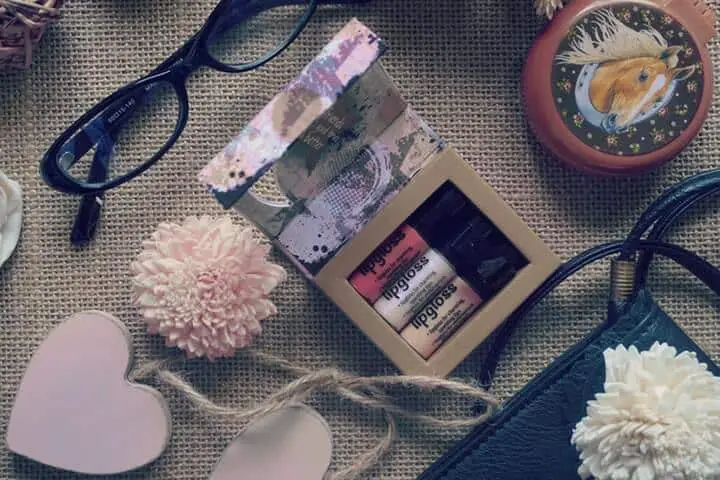 Personal Care items are so important when a loved one is under the weather, as even the little things help in the process of feeling a bit more comfortable. Here are a couple of personal care items to gift to a sick friend:
Wellness Care Package Ideas for a Sick Friend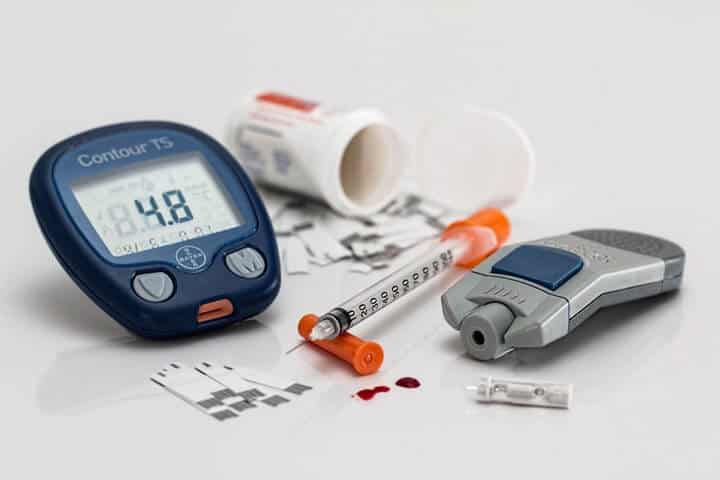 It might be difficult to understand how tough a sickness might be on someone special to you, but a sweet way of showing your care and support is by including health and wellness items in a care package. Here are a couple of ideas to pick from:
Cough drops

Sale

Bestseller No. 1

HALLS Relief Honey Lemon Sugar Free Cough Drops, Value Pack, 180 Drops

Includes one 180 ct. bag of HALLS Sugar Free Honey Lemon Cough Drops.
HALLS Sugar Free Honey Lemon Flavor Cough Drops: Relieves Coughs, Soothes Sore Throats, Cools Nasal Passages.
Each drop is sugar free.
HALLS is available in an assortment of flavors, cooling sensations, and sugar free varieties.
Cough and sore throat got you down? Get relief when you need it.

Hot stones

Bestseller No. 1

Hot Stones - 6 Large Essential Massage Stones Set (3.15in) for Professional or Home spa, Relaxing, Healing, Pain Relief by ActiveBliss

HOT STONE MASSAGE KIT: 4 PLACEMENT STONES (around 3.14 x 3.14 in) and 2 WORKING STONES (around 3.14 x 2.36 in); best for common massage areas - neck, back, shoulders, arms and legs
HEAT RETENTION: Heat up quickly and retain heat well for healing and relaxing relief and comfort.
BENEFITS: Improve circulation, remove tension, heal strains and aches, relax the body, comfort the mind and relieve stress
SMOOTH AND SATISFYING: The well-polished stones fit well in the hand, rest their weight on the body comfortably and glide over the skin smoothly.
NOTE: As these are natural lava rocks, some slight variation in size, colour and texture is inevitable.

Lozenges

Sale

Bestseller No. 1

TheraBreath Dry Mouth Lozenges with Zinc, 100 Lozenges, Mandarin Mint, 100 Count (Pack of 2), 200 Count

A Note On Zinc: These lozenges are designed to help with mouth dryness and halitosis; Each lozenge is supplemented with 3mg of zinc for this specific purpose; Any use outside of this indication is at the user's discretion; We do not claim or suggest any additional benefit
Relieve Dry Mouth: TheraBreath's dentist formulated 3 step lozenge helps soothe dry mouth symptoms, freshen breath, and maintain moisture with a proprietary blend of natural flavors, mint, 3mg of ZINC and XYLITOL
Protect Oral Health: Saliva is the mouth's first line of defense against tooth decay and bacteria; Our Dry Mouth Lozenges help support and enhance your natural saliva production for ideal oral health
Premium Oral Care: Our solution oriented line of toothpastes, mouthwashes, breath sprays, tonsil stone kits, and more can help your whole family get the oral hygiene support you need
Professional Grade Products: Therabreath'S line of dentist formulated toothpastes, mouthwashes, and other products are designed to help address halitosis, cavity prevention, gum disease, and more; Cruelty free

Nasal Spray

Bestseller No. 1

Amazon Basic Care 24-Hour Allergy Relief Nasal Spray, Fluticasone Propionate (Glucocorticoid), 50 mcg Per Spray, Full Prescription Strength, Non-Drowsy.62 Fl Oz (3 Pack)

ACTIVE INGREDIENT: This Amazon Basic Care nasal spray provides relief from allergy symptoms for up to 24 hours; the active ingredient is Fluticasone Propionate (glucocorticoid), 50 mcg, which compares to the active ingredient in Flonase Allergy Relief
24-HOUR ALLERGY RELIEF: This all day allergy medicine temporarily relieves symptoms of hay fever or other upper respiratory allergies: itchy, watery eyes, nasal congestion, runny nose, itchy nose and sneezing
EFFECTIVE: This allergy nasal spray is full prescription strength at 50 mcg fluticasone propionate per spray; use it once per day as directed for 24 hours of relief
NON-DROWSY: Enjoy multi-symptom allergy relief without the dreaded daytime drowsiness
TREATS INDOOR/OUTDOOR/PET ALLERGENS: An allergy is a sensitivity to a substance that is normally harmless; flowers, trees, a family pet, or dust are examples of things that can cause an allergy

Speedy Recovery card

Sale

Bestseller No. 1

Papyrus Get Well Soon Card (Speedy Recovery)

Front Message: Get Well
Inside Message: Sending warmest wishes for a speedy recovery
Send healing thoughts and a smile their way with a get-well card by Papyrus! Papyrus get-well cards offer premium looks for the special people in your life!
Card measures 7 in. x 5 in. Envelopes and unique Papyrus gold seals included.
Papyrus offers premium stationery, greetings cards, gift wrap, gift bags and entertaining products for everyday occasions and all holiday seasons--all with unique designs and quality embellishments

Thermometer

Sale

Bestseller No. 1

iHealth No-Touch Forehead Thermometer, Digital Infrared Thermometer for Adults and Kids, Touchless Baby Thermometer with 3 Ultra-Sensitive Sensors, Large LED Display and Gentle Vibration Alert (PT3)

No Touch Measuring, Just Safe and Hygienic: PT3 Built-in infrared temperature sensor, reads body temperature within 1.18 inches of the center of the forehead without physical contact.
Tri-Point Sensors Accuracy: An ultra-sensitive infrared sensor collects more than 100 data points per second while distance and environmental sensors combine to account for other variables; ensuring maximum accuracy every time temperature is taken.
Fast, Simple, Clear and Quiet: The intuitive single-button control design thermometer reads the temperature in just 1 second from a clear bright extra-large LED screen, even in total darkness. The quiet vibration alerting ensures there is no buzzing noise and no disturbance.
Suitable for Multi-Scenario and All Ages: iHealth PT3 is designed for all ages: ranging from babies and toddlers to the elderly. An ideal choice for hospitals, hotels, school settings, and public establishments.
What You Get: 1x PT3 thermometer, 2x AAA batteries, 1x Instruction manual, 1x Quick User Guide, our worry-free 12-month warranty, and friendly California-based customer service.

Sleep mask

Sale

Bestseller No. 1

MZOO Sleep Eye Mask for Men Women, 3D Contoured Cup Sleeping Mask & Blindfold, Concave Molded Night Sleep Mask, Block Out Light, Soft Comfort Eye Shade Cover for Travel Yoga Nap, Black

No pressure on eyes, eye space is wider and deeper than other flat eye mask (Silk eye mask will oppress eyes)
Unique heat-bonded technology instead of glue, sturdy and durable, no easy to fall apart.
Top quality fiber fabric never stain bed sheets or pillows. Memory foam makes you feel comfortable.
Fit all size head circumference, fully adjustable buckle strap, easy to adjust and not catch hair.
Effectively blocking lights and allows your eyes freely blinking. Ideal for meditation, Yoga, travel, napping, insomnia.

Aspirin
Heat Compress pad

Sale

Bestseller No. 1

My Heating Pad Microwavable for Pain Relief | Moist Heat Pad for Cramps, Muscles, Joints, Back, Neck and Shoulders | Microwave Hot Pack | Heat Compress Pillow | Hot Cold Pack - Blue

Flexible & easy to use - makes this microwave heating pad a win-win as it heats up quickly and molds into every body part, while delivering gentle heat therapy pressure.
Take care of yourself - relieve pain and stress and ease sore muscles, lower back pain, sore neck, stomach cramps, achy knees and ankles, etc.
Cold offices & winter - be prepared and stay warm in your cold office and cool whether as this well made heat pack uses flax and rice for excellent natural ingredients to hold heat.
Special features - super soft fleece on one side to gently hug your skin and provide moist warmth, while the cotton on other side can be used for extra heat retention. Made in USA, dimensions: 6 x 11 inches.
12 month warranty – if you're not completely happy, please let us know so we can make things right.

Hand-held Head massager

Sale

Bestseller No. 1

HoMedics, Quatro Mini Hand-Held Massager with Hand Grip, Battery Operated Vibration Massage, 4 Massage Nodes, Powered by 2 AAA Batteries (Included), Assorted Colors

Invigorating Vibration: This handheld massager provides a relaxing spot massage with a single vibration speed; control the intensity by exerting more or less pressure
Easy to Use: Simply power on the device with your thumb; grip the handle and apply the vibrating massage nodes to your muscles to soothe tension in your neck, shoulders, legs, and more
Compact & Travel Ready: Made out of durable plastic, this massager can be packed in your carry-on or checked luggage and is small enough to be stowed in your purse
Battery Operated: The HoMedics Quatro Mini Handheld Massager with Grip is powered by two AAA batteries (included); this handheld vibrating massager is ready to go right out of the box for convenience
What's in the Box: (1) HoMedics Quatro Mini Handheld Massager with Grip, (2) AAA Batteries, Product color cannot be guaranteed and you will receive either Pink, Blue, or Teal

Vitamin C chews

Sale

Bestseller No. 1

Nature Made Vitamin C 1000 mg, 100 Tablets, Helps Support the Immune System

For a limited time, you may receive either bottle while we update our packaging. Both have the same great product inside. Based on new FDA regulations, you may also notice a change in the unit of measure and/or daily value for certain products.
Contains a 100-day supply of Nature Made Vitamin C 1000 mg Tablets, 100 tablets per bottle.
Helps support the immune system. Antioxidant support.
Adults, take 1 tablet daily with water and a meal.
Guaranteed to meet our high quality standards. Made from carefully selected ingredients under strict manufacturing processes. No color added, no artificial flavors, no added preservatives, gluten free.

Sore Throat sprays

Sale

Bestseller No. 1

Chloraseptic Sore Throat Spray, Cherry Flavor, 6 fl oz

Fast-acting, targeted sore throat relief
Numbs on contact with an easy-to-control sprayer
Soothing sore throat spray is Cherry flavor
Chloraseptic is the #1 Doctor Recommended Sore Throat Spray*
Aspirin-Free and Sugar-Free

Antibacterial Hand Sanitizer

Sale

Bestseller No. 1

Purell Advanced Hand Sanitizer Refreshing Gel, Clean Scent, 2-Liter Pump Bottle (Pack of 1). 9625-04

Show you care about the well-being of your team and visitors with PURELL Advanced Hand Sanitizer Refreshing Gel for Workplaces
Place PURELL hand sanitizer at desks, in common areas, and restrooms
Perfect for frequent use. Mild formula with 4 moisturizers is free of triclosan, parabens, phthalates, and preservatives; so it does not dry out or irritate skin. Hands feel soft, even after many uses
Place these 2 Liter PURELL pump bottles in classrooms, office reception areas, breakrooms and large indoor or outdoor events
Case Includes: 1 - PURELL Advanced Hand Sanitizer Refreshing Gel for Workplaces - 2 Liter pump bottle

Medicated Facial wipes

Bestseller No. 1

Clearasil Stubborn Acne Control 5in1 Daily Facial Cleansing Pads, 90 Count x Pack of 3

[FIGHTS 5 STUBBORN SIGNS OF ACNE]: Clearasil 5-in-1 pads helps in fighting blocked pores, pimple size, excess oil, acne marks, and blackheads
[ACNE CONTROL]: These acne cleanser ?ápads come with 2% Salicylic Acid Acne medication that cleanses skin and helps reduce the appearance of acne
[DEEP CLEANSING]: Clearasil tackles pimples above and below the skin surface to treat them from the root for a clear radiant skin in no time
[EXFOLIATING ACTION PAD]: Facial cleansing pads ?áthat exfoliate and cleanse skin to keep your skin hydrated and acne-free
[FOR BEST RESULTS]: Try Clearasil 5-in-1 Exfoliating Wash and Spot Treatment Cream

Lavender Scented candles

Sale

Bestseller No. 1

Yankee Candle Large Jar Candle Lemon Lavender

Clean and inviting, this powdery fresh scent blends tangy lemon citrus and sweet lavender flowers
Long-lasting 110 to 150 hour burn time
Quality paraffin grade candle wax delivers a clear, consistent burn
22 ounce scented candle measures 6.6 inches H x 4 inches D
Natural fiber candle wick delivers the best burn for each fragrance

Hand Lotion

Sale

Bestseller No. 1

Gold Bond Ultimate Healing Hand Cream, 3 oz., Lasts Through Handwashing

INCLUDES: One (1) 3-oz. tube of Gold Bond Ultimate Healing Hand Cream
NOURISHING MOISTURE This hand cream contains 7 intensive moisturizers, plus vitamins A, C and E
LASTS THROUGH HAND WASHING: Gold Bond Healing Hand Cream repairs dry, problem hands, even after washing your hands
DERMATOLOGIST-TESTED: This Gold Bond Ultimate Hand Cream has been tested by dermatologists and is hypoallergenic
FRAGRANCE FREE: This non-greasy body lotion is quick-absorbing and is fragrance free

Menthol rub

Bestseller No. 1

Dr. Bronner's - Organic Magic Balm (Arnica-Menthol, 2 Ounce) - Made with Organic Beeswax and Organic Hemp Oil, Relieves and Relaxes Sore Muscles and Achy Joints, Moisturizes and Soothes Dry Skin

USDA ORGANIC & FAIR TRADE INGREDIENTS: Dr. Bronner's Organic Magic Balms are formulated with organic beeswax to protect against cold, wind & clothes that rub you raw. With organic jojoba, avocado & hemp oil for extra moisture. Soothe your skin!
OUR BALM RELIEVES & RELAXES—NOT JUST FOR DRY SKIN: Dr. Bronner's Arnica-Menthol Organic Magic Balm helps cool & soothe sore muscles & achy joints with a potent blend of arnica, camphor, menthol & peppermint oils. Feel the relief!
DR. BRONNER'S ORGANIC MAGIC BALM IS VERSATILE: Our balm is a multifunctional product—like most of our products! It can be used to heal dry hands, body, cuticles, chins & cheeks. Apply to chafed skin where needed & get relief.
OUR MAGIC BALM IS CRUELTY-FREE & NEVER TESTED ON ANIMALS: Dr. Bronner's products & ingredients are never tested on animals so they qualify for the Leaping Bunny logo. Also, no synthetic ingredients. Finally, a balm you can totally get behind!
CERTIFIED UNDER THE NATIONAL ORGANIC PROGRAM: Our products are certified under the same program that certifies all organically-produced agriculture & food in the United States. This is important because what you put on your body goes into your body.

Get Well Soon cards

Bestseller No. 1

American Greetings Get Well Soon Card (Rest, Relax, Recuperate)

Front Message: 2, 4, 6, 8 — Rest, relax, recuperate!
Inside Message: Sending you a little cheer and hoping you get well soon.
This Get Well greeting card features cute tissue box characters cheerleading on a quality cardstock
Envelope included.
American Greetings offers exceptional greeting cards, gift wrap and celebration products so you can connect in ways that fit your personality and authentic style

Eucalyptus scented oil

Sale

Bestseller No. 1

NaturoBliss 100% Pure Natural Undiluted Eucalyptus Essential Oil (4oz) Premium Therapeutic Grade Aromatherapy

100% PURE, PREMIUM QUALITY, UNDILUTED, AROMATHERAPY ESSENTIAL OIL: 100% Pure Eucalyptus Essential Oil; Great for Aromatherapy and Relaxation.
HIGH QUALITY GLASS BOTTLE PLUS FREE EURO DROPPER CAP: The Oil is shipped in high quality glass infused with a UV colored coating to protect essential oils against sunlight and degradation. It also comes with a free premium quality European Dropper Cap for ease-of-use for just a few drops of oil at a time.
NATURAL ESSENCE - AMAZING BENFITS OF EUCALYPTUS OIL: It is ideal for clarity of mind, relaxation and clear breathing. Enjoy the scents of nature with our NaturoBliss Eucalyptus Oil. Bring relaxation, wellness, and a sense of satisfaction to your day!
GREAT FOR AROMATHERAPY - Use NaturoBliss Eucalyptus Essential Oil for aromatherapy, massage, skincare, diffusers, homemade blends, bath bombs, laundry and use in homes, offices, and gardens.
LIFETIME WARRANTY: If you are ever unsatisfied for any reason we will replace your product or refund your money.

Enzyme scrub exfoliants

Bestseller No. 1

Glo Skin Beauty Pumpkin Enzyme Scrub | Face Exfoliant with Chemical and Physical Exfoliation | Environmentally-Friendly

PUMPKIN ENZYME SCRUB: Gently sloughs away dull surface cells. Features the rich, delicious scent of pumpkin.
GENTLE: Experience soft and effective exfoliation with Pumpkin Enzyme Scrub - a multi-functional physical and chemical skin polisher.
SMOOTHING: Environmentally-friendly Jojoba Beads combine with enzymes to gently slough away dull surface cells for a smoother, renewed complexion.
DIRECTIONS: Massage a small amount of Pumpkin Enzyme Scrub onto clean, damp skin, avoiding eye area. Rinse thoroughly after 2-3 minutes.
GLO SKIN BEAUTY: Delivering on the promise of healthy, beautiful skin is what drives us every day at Glo Skin Beauty. Our innovative skincare and nourishing mineral makeup collections work together seamlessly to reveal your authentic best.

Hand and Leg Warmers

Sale

Bestseller No. 1

Large Hand & Body Warmers (45 Count) - Up to 18 Hours of Heat, Super Long Lasting - Safe, Easy, All Natural - Air Activated, for Body, Hands & Toes - Odorless Hot Hand Warmer - Sport Temp

CONTAINS: 45 individual packed warmers.
SUPER LONG-LASTING HEAT: Up to 18 hours of heat, warming your hands, body, & feet.
TRAVEL FRIENDLY: TSA compliant & USA safety approved. Easy to stow and store in a backpack, luggage, or jacket pocket.
EASY TO ACTIVATE: Tear open outer package, remove warmer, shake to activate. Warmer heats up in 15-30 minutes.
FOR BEST RESULTS: Keep warmer in a closed area (gloves, pocket etc.) If there is a decrease in heat, expose warmer to air and shake. Dispose in regular garbage. Ingredients are harmless to the environment.

Personalized Detox Juice Jar

Bestseller No. 1

Goli® Apple Cider Vinegar Gummy Vitamins (1 Pack, 60 Count, Gelatin-Free, Gluten-Free, Vegan & Non-GMO Made with Essential Vitamins B9 & B12)

Vegan, Non-GMO, Gluten-free & Gelatin-free: Each bottle of Goli contains 60 delicious, vegan, non-gmo, gluten-free & gelatin-free Apple Cider Vinegar gummies, which makes them suitable for almost any lifestyle.
Made in the USA with locally and globally sourced ingredients. Goli Gummies are made in allergen-free, cGMP certified facilities in the United States with local and globally sourced ingredients to ensure that our products are reputable and of the highest quality standards.
Patented Formula, Essential Vitamins, Great Taste: Our patented formula contains essential Vitamins B9 and B12 to help support cellular energy production, immune function, heart health, healthy nutrient metabolism, a healthy nervous system and overall health and wellbeing. Apple Cider Vinegar has traditionally been used for digestion, gut health and appetite. Our unique flavor profile combined with essential vitamins makes Goli ACV Gummies a delicious addition to your daily health routine.
Vitamin Angels: Goli is a proud supporter of Vitamin Angels

Foot Scrub

Sale

Bestseller No. 1

Maryton Foot Pumice Stone for Feet Hard Skin Callus Remover and Scrubber (Pack of 4) (Blue)

For Soft, Smooth Feet - Maryton professional foot pumice stone to remove calluses and tough skin for soft, silky, smooth feet, also be used as pumice stone for body, hands and elbows
Improved Foot Scrub Features - Maryton has been committed to inventing a best callus remover sponge for decades. This premium double sided pumice stone has 2 levels of coarseness to suit any type of calloused feet. Especially works great for exfoliating cracked heels, also widely used as shower foot scrubbers
Premium Pedicure Tools - Our best selling blue pumice stone set are widely used by nail salons across the USA. Made from high quality material and does great job of removing callus, this foot scrubber is trusted by professionals
Pedicure Feet At Home - Foot pumice stone is a simple but effective way to remove calluses. Perfect size, fits into the palm of the hand for easy use. Save time and money, enjoy your foot spa-like experience at home by using Maryton pumice stone for feet products
Renew Feet From Here - Why not have a try? Renew your feet with the exfoliation of this foot pumice stone. Say Hello to beautiful, smooth and silky feet. Maryton pumice stone set is your smart choice

Head Massager

Sale

Bestseller No. 1

USAGA Head Massager Scalp Massager 20 Fingers Head Scratcher for Head Body Relaxing

[Fully Relaxing]-USAGA 20 prongs scalp massager gives you more touches and relaxing. Great for people with anxiety and sleep problems.
[Easy Function]-Just slowly move back and forward scalp massager on your scalp, neck, and shoulders, you will feel find new different experience.
[Durable]-It's made of metal but also soft for the head scalp, durable and easy to clean.
[Adjustable Size] - The scalp massager prongs are made of high elastic spring, can be adjusted to the shape needed.
[Lifetime Warranty] – Don't Like it? We offer lifetime warranty, if there is any problem, please contact us at Amazon order system, we will make a replacement or fully refund ASAP. Enjoy your life and share it with the ones you love.

Face mask

Sale

Bestseller No. 1

100 Pack Disposable Face Masks, 3 Layer Filter Protection Black Disposable Face Masks

3 layers protection: Made of two layers of non-woven fabric and one layer of melt-blown fabric.
The wire on the nose bridge helps with the fit. It goes over your nose stays in shape. And it doesn't fog your glasses and sunglasses.
The elastic strap is very comfy and will not hurt behind ears. Very comfortable to wear all day long.
Fit great and can adjust for larger or smaller faces like men's face, women's face, and teenagers' faces.
Black is always very stylish. Black face masks are easy to use for both indoor and outdoor situations. The ziplock type package make it easy to carry these masks in your bag or in the car.

Stress dolls

Bestseller No. 1

Schylling PANIC PETE SQUEEZE TOY

A classic toy from yesteryear
Eyes, ears and nose pop out when squeezed
Squeeze toys never goes out of style
Made of soft, orange rubber
Measures 5" tall

Personalized Pocket stones

Bestseller No. 1

Fumete 60 Pieces Mix-Color Crystal Natural Heart Stone Mini 20 mm Pocket Heart Love Carved Palm Puffy Shaped Chakra Reiki Energy Balancing Stone for Decoration (Retro Pattern)

Package content: there are 60 pieces of heart shaped mixed stones in different patterns, classic and delicate; Enough quantity and rich patterns to meet different decoration needs; Please note that the color might be repeat
Energy functions: these heart pocket stones are balancing stones, which have powerful energy functions, bring peace and harmony in energy, and strengthen your braveness, allowing energy flow through your heart chakra
Love pocket stone: each love pocket stone is about 0.79 x 0.79 x 0.2 inch/ 20 x 20 x 5 mm, easy to carry in the pocket, ideal heart chakra crystal gift choice for your sister, lover, friends or colleagues on Valentine's Day, Thanksgiving Day, Christmas and other important festivals, which are sure to win their preference
Nice workmanship: heart shaped mixed stone pendants are made with exquisite workmanship in clear and delicate textures, well polished in the outer surface to make it smoother, which can bring you a smooth and comfortable touch, light in weight, bringing no burden on you when wearing
Various applications: it's time to attach these heart stone charms to your ring, bracelets, sweater chains, ornaments and other jewelry designs with your own style, or you can circle them in the tree life wire, just arouse your imagination, to create more beautiful crafts

Mini Humidity Monitor

Bestseller No. 1

ThermoPro TP50 Digital Hygrometer Indoor Thermometer Room Thermometer and Humidity Gauge with Temperature Humidity Monitor

【Air Comfort Indicator】Humidity meter with humidity level icon indicates air condition -- DRY/COMFORT/WET, allowing this humidity sensor to ensure you're always aware of changes to your home/household with just a quick glance
【High Accuracy and Quickly Refresh】Inside thermometer has high accuracy of ±2~3%RH and ±1°F, making it ideal for measuring fluctuating readings like in a greenhouse; Data measurements are updated every 10 seconds to give you lastest changes of the environment
【High & Low Records】Accurate hygrometer digital thermometer displays high and low temperature & humidity, always get ready to the changes of the environment
【Healthier Home & Environment】Thermometer hygrometer with temperature and humidity monitor ensures proper indoor humidity control has important skin, allergen and other health benefits; Can also be as refrigerator thermometer, freezer thermometer, reptile thermometer, soil thermometer, humidor hygrometer, cigar hygrometer and more
【Smart Design】Indoor room thermometer features a tabletop stand to place the temperature monitor on your counter or use the magnetic back to attach to a fridge; °F/°C Selector; Powered by 1 x AAA battery (included)

Smiley Face stickers

Bestseller No. 1

Healing Crystal set

Sale

Bestseller No. 1

60 Pieces Hexagonal Chakra Pendant Bullet Crystal Pendant Gemstone Pointed Quartz Stone Pendants with Storage Bag (60 Colors)

Multiple colors: these pendants are in at least 60 different colors (random delivery), special bullet shaped, choose one according to your mood and dressing style, good for daily wear
Hexagonal stone pendant dimension: hexagonal stone is approx. 33 mm long and 8 mm wide, while total length is 41 mm, total width is 13 mm, proper size to serve as pendant
Bullet gemstone pendants material: made of artificial stones, glass and alloy, very sturdy, stone surface is smooth, can give you a comfortable wearing experience
DIY as you like: you can attach these hexagonal pendants to necklaces, bracelets, anklets to create your own jewelry, or apply them on key chain as lucky charms
Quantity: 60 pieces of pointed quartz pendants in total, enough for your needs, with a black velvet bag, convenient to store and protect these pendants

Multivitamins

Sale

Bestseller No. 1

Aromatherapy Pulse Point roller ball

Bestseller No. 1

Aromatherapy Associates Deep Relax Roller Ball. Premium Blend of Vetivert, Chamomile and Sandalwood Essential Oils to Relax and Calm on the Go (0.34 fl oz)

Aromatherapy Associates Deep Relax Roller Ball. Carry this "aromatherapist in a bottle" in your bag or while traveling to tap into moments of mindfulness and relaxation. Access the tranquil and restful aromas any time your mind needs it.
For Sleep and Tranquility. The convenient roll-on system is a quick and easy way to enjoy the benefits of the concentrated essential oil blend. It's particularly perfect for preparing for sleep on a long flight and made with a 100% natural formulation.
Feel Relaxed, Peaceful, Tranquil and Rested. The Deep Relax blend is a vital part of the bedtime ritual. It combines naturally grounding vetivert, soothing chamomile and comforting sandalwood to help you relax into your most restorative sleep.
How to Use. Lightly roll the essential oil blend over your pulse points as needed throughout the day, then breathe deeply. It's also ideal just before bedtime for a good night's sleep. Not recommended for use while pregnant or breastfeeding.
Enjoy the Powers of Essential Oils. Aromatherapy Associates handcrafts its essential oil blends in London using the highest concentrations of natural ingredients for an exceptional sensorial experience.

Sunscreen

Bestseller No. 1

EltaMD UV Clear SPF 46 Face Sunscreen, Broad Spectrum Sunscreen for Sensitive Skin and Acne-Prone Skin, Oil-Free Mineral-Based Sunscreen Lotion with Zinc Oxide, Dermatologist Recommended, 1.7 oz Pump

EltaMD UV Clear SPF 46 face sunscreen for oily skin contains 9.0% Zinc Oxide, Niacinamide and an antioxidant to promote healthy skin while blocking harmful UVA and UVB rays from the sun
Apply this face sunscreen for sensitive skin daily to help soothe sensitive skin types prone to acne, rosacea and hyperpigmentation
EltaMD UV Clear oil free sunscreen protects against breakouts and is an essential acne sunscreen for those with acne prone skin care concerns
Broad-spectrum SPF 46 coverage ensures this sensitive skin sunscreen helps protect you from the sun and is a daily face sunscreen for your everyday skin care needs
This Zinc Oxide sunscreen is a non greasy sunscreen sensitive skin lotion recommended by Dermatologists that is fragrance-free, paraben-free, sensitivity-free, and noncomedogenic

Cute pill box

Sale

Bestseller No. 1

AmyZone Metal Pill Organizer Travel Friendly Portable Compact Pill Box Cute Pill Case to Hold Vitamins/Tylenol/Fish Oil/Supplements/Meds/Tablet for Purse/Pocket(Happy Pills)

[BPA-FREE&LIFETIME RUSTPROOF DURABLE MATREIAL] These pill cases are pretty safe because of being made of food grade materials.You wouldn't have to worry about the health issue with these BPA-free,lead-free,nickle-free pill boxes and organizers when storing multiple pill regimes inside. Besides,Comparing with those plastic types, our pill organizers are made of premium rustproof and healthy metal, which makes them more sturdy and durable
[STYLISH & PRACTICAL&CUTE] This cute and compact pill organizer/box is extremely useful for keeping your pills in order, especially when there are more than one type of meds/supplements. With this practical case, you can not only use it to carry pills/meds, but also to store small jewelry or items such as earrings, beads, nail art tips, ect
[EASY TO OPEN AND LOCK ] The push button stays tightly closed once locked and securely snap shut keeping pills safe. Our daily supplement organizer will never open up in purses, bags. No worries about unwanted dumpage of pills found by pets or kids for your slightest unintentional or incidental touch on the medicine organizer
[PORTABLE AND TRAVEL-FRIENDLY DESIGN] The compact size of this pill organizer makes it portable and travel-friendly for your purse, pocket and travel/hand bag. Perfect solution for carrying pills/meds when traveling or go to work
[WORRY-FREE RETURNING POLICY] If you find it is not what you want or like or damaged, simply return it, free of charge, get fully refund or free replacement. We provide 24 hours 7 days after sale customer service.Package includes 1 pcs of pill box

Ice Packs

Sale

Bestseller No. 1

Fit & Fresh XL Cool Coolers Freezer Slim Ice Pack for Lunch Box, Set of 4, Large, Blue

XL ICE PACKS: Whether you're headed back to work, school, or just want to escape the house, these XL Ice Packs are perfectly sized for any bag. Measuring at 7" x 4.5" x 0.50" these ice packs are perfect for lunch bags, beach bags, picnic baskets & more
VERSATILE DESIGN: These extra-large ice packs help keep food and drinks cool & fresh even longer. The versatile design allows you to pack them on the bottom and/or sides of your lunch bag or cooler. Tip: use several ice packs for greater cooling power
LONG-LASTING: These reusable ice packs are designed to last long so you can head out knowing that what you pack will stay cool and fresh until you are ready to eat. For maximum cooling power, freeze the ice packs the night before use
HEALTHY AND SAFE: Included in this set are 4 reusable non-toxic, BPA-Free plastic ice packs. Prevent germs from the cafeteria, shared office refrigerator, or takeout containers by packing a lunch with these ice packs. Hand wash only, do not microwave
WE ARE FIT & FRESH: Proudly designed by women, for women, we are dedicated to supporting your healthy lifestyle. We know that the key to living your best life is creating a colorful balance & we're here with a line of accessories to help you do just that

Band-Aids

Bestseller No. 1

Band-Aid Brand Sterile Flexible Fabric Adhesive Bandages, Comfortable Flexible Protection & Wound Care for Minor Cuts & Scrapes, Pad Designed to Cushion Painful Wounds, One Size, 100 ct

100-count Band-Aid Brand Sterile Flexible Fabric Adhesive Bandages for first aid and wound care protection of minor wounds, cuts, scrapes and burns. Adhesive bandages make a great addition to wound care supplies and first aid kits
Made with Memory Weave fabric for comfort and flexibility, these first aid bandages stretch, bend, and flex with your skin as you move, and include a Quilt-Aid Comfort Pad designed to cushion & protect painful wounds which may help prevent reinjury
These Band-Aid Brand Flexible Fabric adhesive bandages stay on for up to 24 hours and feature a unique Hurt-Free Pad that won't stick to the wound as they wick away blood and fluids, allowing for gentle, pain-free removal
From the #1 doctor recommended bandage brand, Band-Aid Brand Sterile Fabric Adhesive Bandages help protect against dirt and germs that may cause infection for up to 24 hours. Plus, wounds covered with a bandage heal faster than uncovered wounds
A great addition to a first aid kit, apply flexible fabric bandages to clean, dry skin for minor wound care & change daily, when wet or as needed. For proper wound care, treat with wound an antibiotic ointment such as Neosporin prior to application

Aromatherapy neck wraps

Bestseller No. 1

Nature's Approach Aromatherapy Neck Wrap | Hot or Cold Therapy with a Soothing Blend of 12 Natural Herbs | Microwave and Freezer Safe | Celestial Indigo

RELIEVES MUSCLE PAIN AND CRAMPS: Combines the healing powers of aromatherapy, hot and cold therapy, and a comforting weight to soothe those plaguing muscle pains and soreness; Freezer safe and microwave safe for hot or cold therapy
100% NATURAL AND ORGANIC: Organic grains (rice and flaxseed) produce moist heat that gently eases away tension, aches and pains; 100% cotton cover retains heat and is soft and comfortable, even for sensitive skin; Safe for people, pets and the environment
SOOTHING AROMATHERAPY: A soothing, aromatic blend of nature's finest herbs provides aromatherapy stress relief to help calm nerves, relax stiff muscles, open sinuses, ease discomforts and manage pain
HOT OR COLD THERAPY: Can be used wherever your cramps or muscle pains are located; Heat it in the microwave or cool it in the freezer, or use without heating or cooling just to enjoy the calming scent and comforting weight
VERSATILE COMFORT: Can also be used around the shoulders, upper back, lower back, chest, stomach, and knees; Other uses include treating bursitis, tendinitis, sprains/strains, migraines and other headaches, neck/back stiffness, and rotator cuff injuries

When Life Gives You Lemons card

Bestseller No. 1

Pack of cotton wool

Bestseller No. 1

Relaxation Sound Machine

Sale

Bestseller No. 1

Easysleep Sound White Noise Machine with 25 Soothing Sounds and Night Lights with Memory Function 32 Levels of Volume and 5 Sleep Timer Powered by AC or USB for Sleeping Relaxation (White)

💕25 Non-Looping Sleep Sounds:White noise,fans,brook,sea waves,bird, bonfire,train,piano,lullabies,meditation and so on,this special gift with big big love,will give you the most peace of mind,suitable for baby, kids and adults.
💕Adjustable Night lights: Four levels of warm lights,it is perfect for sleeping, feeding, even reading.This is a humanized bedside lamp with white noise for your family to take care of their sweet sleep!
💕5 Timers & 32 Levels of Volume:You can set it for continuous play or setting a timer 60,120,180,240 min auto-off. And this machine has 32 levels of volume,can easily mask the disruptive environmental noise.
💕Compact design& Memory function: With 3.9*3.9*2.3 inch ,it can be easily fitted into a handbag or suitcase,perfect for home, office or travel.And memory function will automatically restore your previous volume, sound and time.
💕Quality Assurance & 100% Satisfaction Guarantee:18 Months Warranty for the white noise machine from the date of purchase.This machine is powered by AC or USB,it is approved by ETL, FCC, CE and RoHS,don't need to worry about accidents.Any question just don't hesitate to contact us.

Lower back massager

Bestseller No. 1

Shiatsu Neck and Back Massager with Soothing Heat, Nekteck Electric Deep Tissue 3D Kneading Massage Pillow for Shoulder, Leg, Body Muscle Pain Relief, Home, Office, and Car Use

8 Powerful Deep-Shiatsu Kneading Massage Nodes. Our neck massager help you better with alleviate muscle soreness, ease neck stiffness, eliminate cervical fatigue, and relax yourself after a long day work
Easy and Safe to Use. Built-in infrared advanced soothing heat function, the massager will improve your blood circulation, and it is settled within 15 minutes overheating auto-shut off protection. (Can be turned off manually)
Adjustable Intensity. This shoulder massager has 3 speed strength level, so you can personalize the pressure to relieve muscle pain and the long handle straps can be used to adjust the massage position and strength as well
Durable and Comfortable Matreial. Made of high-quality PU leather and breathable mesh fabric, Nekteck back massager is easy to use and clean. (The zipper is reversed design)
Great Gift Idea Choice for Who You Loved. Perfect for home, office, car and travel use, it has a AC adapter and a Car adapter (all are UL listed);1 year warranty and life-time support from Nekteck, just get this massager to your friends and families

Aromatherapy bracelets

Bestseller No. 1

[Healing Trust] Rose Quartz Bracelet for Women, Lava Rock Bracelet with Lavender Essential Oil, BYE Anxiety Bracelet for Women, Howlite, Aromatherapy Diffuser Bracelet Healing Crystal Stones, Rose Quartz Gifts for Women, Love Attraction Bracelet Quartz Rose

✅ THE BRACELET 💕 : Wear this beautiful Rose Quartz bracelet with confidence as it's CRYSTAL EFFECT can attract love and good fortune your way. Rose quartz gemstones are naturally infused with love vibrations making this lava rock bracelet the perfect healing jewelry. FREE vial of lavender essential oil for aromatherapy. Put a few drops of lavender essential oil on the rose colored lava rock beads harmonizing your Chakras. Be amazed at the healing powers of this aromatherapy diffuser bracelet!
✅ THE REAL HEALING CRYSTAL STONES 💕 : Rose Quartz Stone is a heart love gemstone that emits love and joyful vibrations to sooth the soul and attract love from those around you (crush, lover, yourself). Rose quartz is said to also promote the loving bond between baby and mother. Lava Stone is a grounding gemstone that can invite happy mood. Lavender Oil helps relax those that have anxiety and stress and promotes good zzz's. All these beads is a BYE anxiety bracelet for women.
✅ BEADED BRACELETS FOR WOMEN 💕 : This gorgeous stretch bracelet is designed in Canada and handmade with natural rose quartz crystal gemstones (8mm each) and rose-colored lava rock bead. The beads are held together with strong elastic cord for easy wear on and take off. About 6.5 inches inner length and will fit most wrists. The love Chakra Energy of this stretch bracelet attracts positive energy, happiness, BYE anxiety, ward off negative energy and attracts LOVE.
✅ BEST GIFT AWARD 💕 : Real rose quartz bracelet and rose coloured bead lava stone with lavender aromatherapy essential oil comes in a giftable white velvet bag and a classy explanation card. Give this calming bracelet to a loved one or someone that would like more LOVE in life. Perfect friendship bracelet or gift for women. If you have someone whom you are thankful for or know that wants stress free in life, you can give them the crystal healing bracelet.
✅THE LOVE PROMISE 💕 : Healing Trust is committed to providing real and natural gemstone healing crystal bracelets for women and men. The aim is to create beautiful beaded bracelets for women and men to give healing and bye to anxiety. Enjoy the Rose Quartz Bracelet and lava stress calming with lavender aromatherapy diffuser essential oils. Perfect rose quartz gift for her.

Emergen-C

Sale

Bestseller No. 1

Noise canceling headphone

Sale

Bestseller No. 1

Body butter

Bestseller No. 1

Face Mist

Bestseller No. 1

Blessing rings

Bestseller No. 1

Blessed Ring cross Jewelry Open Statement Rings For Women Girls Men Adjustable Stainless Steel Faith

Cute spiral Ring Sizes:1/4"(6 mm) wide.Fit for US 7 -9 Material:316L Stainless Steel
Blessing in faith. With god all thing are possible. adjustable to fit your finger. Suitable for daily wearing.
Design: Blessing in faith. With god all things are possible. FAITH makes all things possible when you doubt the world around you.
Ideal Gift Choice: The faith cross rings comes in a pretty gift bag. Suits for all age group. A perfect gift for your lover, wife, girlfriend, daughter, granddaughter or friends. Suitable for Valentine's Day, Christmas' Day, Mother's Day, Thanksgiving day, anniversary, graduation, birthday or any special occasions.

Vicks VapoRub Ointment

Sale

Bestseller No. 1

Green sea bath salts

Bestseller No. 1

Amazon Brand - Solimo Epsom Salt Soaking Aid, Lavender Scented, 3 Pound

One 3-pound resealable bag of epsom salt crystals
Relaxing soaking aid for bath or soaking tub
If you like Dr Teal's Epsom Salt Soaking Solution, we invite you to try Solimo Epsom Salt Crystals
Satisfaction Guarantee: We're proud of our products. If you aren't satisfied, we'll refund you for any reason within a year of purchase. 1-877-485-0391
An Amazon brand

Portable Heatable body shawl

Bestseller No. 1

Meditation Shawl by Om Shanti Crafts | Prayer Shawl for Daily Meditation, Unisex (Mustard)

A FAMILY HEIRLOOM. India, a land rich in spiritual history, draws truth seekers from all over the world. But you don't have to travel to India to take home a piece of what it represents. We bring a superior-crafted meditation shawl to you. Our meditation shawls are made of Wool Blend. Wool (for warmth) and polyester (for durability). Made in northern India, an area known for its master craftsmanship of textiles and garments, your shawl will last for years.
WRAP YOURSELF IN SERENITY. Our meditation shawl is larger than a twin-size mattress, measuring 8' long and 4' wide. It drapes your full body as you sit to meditate or lie down for yoga savanna without leaving any bare limbs hanging out.
VERSATILE. Our meditation blanket is warm and cozy, yet lightweight enough to keep you alert for your early morning meditation. Don't meditate? No problem. Our shawls add an ethnic touch to your home décor when tossed over your sofa as a throw blanket or displayed as a wall tapestry. Or style it around your neck as an oversize scarf for warmth this winter. It's also the perfect travel blanket for those chilly flights. It's the perfect wool wrap for all seasons.
UNIQUE GIFT. Be it a birthday, holiday, special occasion or "just because", you won't go wrong with our shawls. A thoughtful gift for men, women or any home. Comes in a variety of colors.
CARE. Dry clean. Or hand wash cold and hang or lay flat to dry. Be sure to use wool-friendly detergent.

Painkillers
Dry skin moisturizer

Bestseller No. 1

CeraVe Moisturizing Cream | Body and Face Moisturizer for Dry Skin | Body Cream with Hyaluronic Acid and Ceramides | Normal | Fragrance Free | 19 Oz

[ HYALURONIC ACID MOISTURIZER ] With hyaluronic acid, ceramides and MVE technology for 24 hour hydration. Rich, velvety texture that leaves skin feeling smooth, it is absorbed quickly for softened skin without greasy, sticky, feel.
[ ESSENTIAL CERAMIDES ] Ceramides are found naturally in the skin and make up 50% of the lipids in the skin barrier. All CeraVe products are formulated with three essential ceramides (1, 3, 6-II) to help restore and maintain the skin's natural barrier.
[ DRY SKIN RELIEF ] A deficiency of ceramides in skin can often be associated with dry skin, which can feel itchy and look flaky. CeraVe Moisturizing Cream was shown to increase the skin's level of ceramides after 4 weeks.
[ DERMATOLOGIST RECOMMENDED ] CeraVe Skincare is developed with dermatologists and has products suitable for dry skin, sensitive skin, oily skin, acne-prone, and more.
[ GENTLE DAILY MOISTURIZER ] For face and body or can be used as a hand cream for dry skin relief. Holds National Eczema Association (NEA) Seal of Acceptance. Fragrance free, paraben free, allergy-tested, and non-comedogenic.

Salt lamp

Bestseller No. 1

Sleeping pills
Journal with lock

Bestseller No. 1

Lock Journal CAGIE Secret Refillable Diary,Corduroy-covered Locking Journal for Adults,Women Writing Personal Locked Diary Notebook Blue

SECRET JOURNAL WITH LOCK - Keep your secrets and innermost thoughts under lock . Not just for writing, this creative lock leather journal is perfect for all people as a gift such as friends,families,lovers and boys and girls etc.
PERSONAL DIARY: Metal combination lock, 0-9 three-digit password code,hundreds of password combination, a good degree of confidentiality. Don't worry about others seeing your secrets. If you forget the password, you can contact us to solve it.
PROTECT EYESIGHT: Locking journal No Bleach , protects eyes from harm,we chose luxuriously thicker 100gsm bleed proof paper to ensure a quality experience and to make sure the ink won't bleed onto the pages.It has 112 sheets of papers includes 192 pages of lined ones,30 pages of blank papers.
FEATURES – Locking journal Corduroy-covered 5.1 inch x 7.4 inch ,Replaceable paper lock diary,a ribbon bookmark, a leather pen loop and a sturdy password lock.Placed in a sturdy and beautiful box.
DIARY LOCKED – Every diary comes with a instruction. If you do not open or forget the passcode, please contact us,we can help you to solve it. If this lock journal has any question,we will give you a satisfactory answer.You can return it and receive a new one or a full refund.

Thinking Of You sympathy card

Sale

Bestseller No. 1

Hallmark Assorted Thinking of You, Get Well, Sympathy Cards (12 Cards with Envelopes) Nature Prints

Set of sympathy cards includes four different designs with modern nature designs in shades of blue and green, and thoughtful messages.
Assortment includes 12 cards (3 of each design). Peaceful designs all contain a unique message with plenty of space to write your own heartfelt note.
The condolences in this boxed set are there for you when those you love need support, thoughts, and healing the most during times of loss and grief.
Sympathy cards measure 5" x 7.2" and come with coordinating envelopes.
Printed on high quality paper stock, Hallmark's eco-friendly greeting cards are made with paper from well-managed forests.
Entertainment Care Package Ideas for a Sick Friend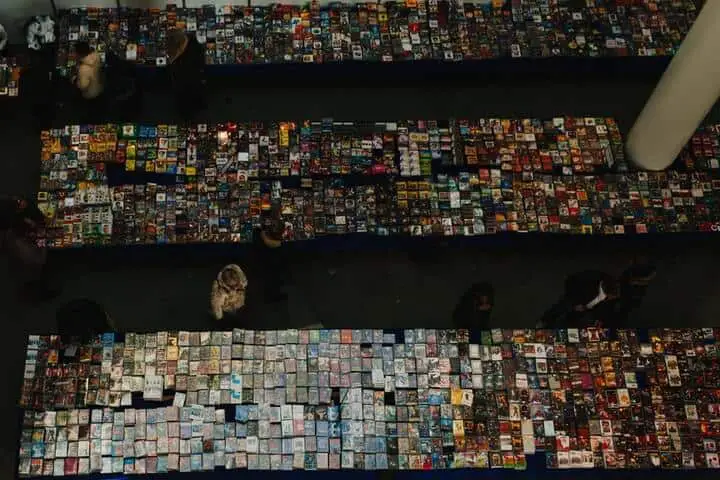 It gets boring having to lay in a hospital bed all day or remain indoors alone. This is however vital for recovery and Care Package ideas that keep boredom away are always appreciated. Here are a couple of these items:
Magazine

Sale

Bestseller No. 1

Comedy Movie CD

Bestseller No. 1

The Longest Ride

Amazon Prime Video (Video on Demand)
Britt Robertson, Scott Eastwood, Jack Huston (Actors)
George Tillman Jr. (Director) - Craig Bolotin (Writer) - Marty Bowen (Producer)
English (Playback Language)
English (Subtitle)

Streaming stick

Sale

Bestseller No. 1

Roku Streaming Stick 4K 2021 | Streaming Device 4K/HDR/Dolby Vision with Roku Voice Remote and TV Controls

Hides behind your TV: The all-new design plugs right into your TV with a simple setup
Super-fast startup: Start streaming channels like Disney+, Prime Video, HBO Max, Apple TV+, Netflix, Sling, and Hulu in a snap—just turn on your TV
Long-range Wi-Fi: Enjoy fast, smooth TV streaming in any room with a strong Wi-Fi connection, now up to 2x faster
No more juggling remotes: Power up your TV, adjust the volume, and control your Roku Streaming Stick with the Roku remote
Voice search & control: Quickly search, play entertainment, and control your streaming device with the voice remote

Personalized Gift Coupons

Bestseller No. 1

50 Coupon Cards - Gold Foil Stamping 3.5"x2" Blank Gift Certificates Redeem Vouchers

PACK of 50 - Coupon Cards, Stunning Gold Foil Leaf Stamping / Letterpress by Hand.
Size: 3.5" x 2" Inches, Smooth Surface, Heavy Duty 14PT Thick Cardstock Paper. (Standard Business Card Size)
PERFECT for Small Business, Salon, Restaurants, Spa Beauty Makeup Hair Salon as Gift Coupon Voucher Cards, also can use as alternative Wedding, Baby Shower, Birthday, Holiday, Christmas, or Employee Appreciation Gift Cards, Valentines love Coupons, Blank Gift Certificate etc.
IMPRESS THE RECIPIENT - The Recipient will love these uniquely Designed Luxury Gift Certificate Coupon Voucher Ticket Cards, and it will help leave a Good Impression of your Business in their mind. It reminds them of you and your Business and opens the Door for them to pass your Business Card to Friends or Family.
PURE SATISFACTION: Can use as in Hand or as Package Insert for Your Business, We are Very Confident on our Coupon Cards, Surely You will Love it.

Netflix Gift Card

Bestseller No. 1

Amazon eGift Card - Amazon Logo

Amazon.com Gift Cards never expire and carry no fees.
Multiple gift card designs and denominations to choose from.
Redeemable towards millions of items store-wide at Amazon.com or certain affiliated websites.
Available for immediate delivery. Gift cards sent by email can be scheduled up to a year in advance.
No returns and no refunds on Gift Cards.

Sudoku

Bestseller No. 1

Jigsaw puzzle

Sale

Bestseller No. 1

Ravensburger 19858 Planetary Vision Jigsaw Puzzle - 1000 PC Puzzles for Adults – Every Piece is Unique, Softclick Technology Means Pieces Fit Together Perfectly

Bestselling puzzle brand worldwide - With over 1 billion puzzles sold, Ravensburger is the bestselling puzzle brand worldwide.
What you get – 1000 piece Ravensburger jigsaw puzzles for adults are crafted with premium quality, in terms of both content and material, and have a completed size of 27" x 20".
Anti-Glare surface - Ravensburger puzzles use an exclusively developed, extra-thick cardboard combined with our fine, linen structured paper to create a glare-free puzzle image and give you the best experience possible.
Every piece is unique – None of the frustrations you find with other puzzle brands. With Ravensburger, every individual piece has a completely unique shape.
Makes a great gift - Puzzles are a fun activity to do on a cold fall or winter day, and make a great gift for all ages at Christmas and over the entire holiday season.

Extra-long cable cord
Toys for kids

Bestseller No. 1

(50 Pcs) Fidget Toys, Pop It Its Fidgets Small Toy Bulk Pack Girls Boys, Mini Popit Figetget Set, Autism Sensory Toys Autistic Toddlers Kids ADHD, Treasure Chest Classroom Prizes Party Favors Poppers

2022 New Fidget Pop It Pack Popper Mini Bulk Toy Set - Autism sensory toys for autistic children, toddlers 1-3, kids with adhd. Cool quiet silent poppet figit pop its gifts toys, great for carnival treasure chest prizes, treasure box toys for classroom, bulk popits party favors for boys, and girls. Stress relief figit package box includes Pop Tubes, Unicorn Dinosaur poppers, Marble Mesh, Wacky Tracks, Monkey Noodle, Squishies, Pea Popper, Game Pad, Infinity Cubes, Anxiety Fidget Rings, and more
Pop It Party Favors for Girls Boys - These relaxing mini fidget toys are pocket sized, highly portable and small enough to play with one hand. so that you can take these fidget toys easy in your pocket and you can play everywhere like the office, home, church, libraries, station, in special education classrooms, therapy ,sensory rooms, and on the go. Each fidget toy is made from safe and durable materials and are safe for kids and adults.
Therapy and Calm Down Corner Toys - Soothe stress and appease worries ! Wonderful for people with trouble focusing or excess worries, your fidget toys set help calm your thoughts by occupying your hands! It's a fun way to keep the brain focused and the hands busy. You can use them in various scenes where you feel anxious or bored, such as office working, waiting, meeting, writing, designing or any other scenes.
Perfect Stress and Anxiety Reducing Games - These fidget toys can also relieve anxiety well or simply pass the time by simply playing squeezing, stretching and flipping with these fidget toys. Every toy helps release and soothe stress. Great for kids & adults with ADD or ADHD and people with OCD or high stress/anxiety levels. It is also a very interesting desktop toys.
Amazing Gift Prizes and Rewards - These fidget toys great for kids birthday party favors, school classroom rewards, classroom treasure box, carnival prizes,pinata fillers, christmas stocking stuffers, Christmas giveaways, goodie bag fillers, miniature novelty toys, Halloween party giveaway . This fidget toys set is the perfect gift for boys, girls or teenagers.

Crayons/Coloring pencils

Bestseller No. 1

Wireless earbuds

Sale

Bestseller No. 1

Wireless Earbuds, Bluetooth Earbuds Deep Bass Hi-Fi Stereo 30H Cycle Playtime in-Ear Wireless Headphones Sweatproof Earphones Sport Headsets Built-in Mic for Workout/Driving/Home Office

【High Fidelity Sound】True wireless earbuds with 13mm vibrating diaphragm and HD rendering technology produce incredible sound quality with crystal crisp treble. Enjoy your music everywhere even in a loud environment.
【Newest Bluetooth 5.1】CXK bluetooth earbuds adopt the most advanced Bluetooth 5.1 technology which provided more stable connection (connection distance up to 45ft), faster paring(just need 2 seconds ) and universal compatibility.
【Super Long Playtime】 Bluetooth headphones get 5-6 hour's playtime from a single charge and 25 extra hours in the mini portable charging case.
【One Step Pairing】 Just pick up earbuds from the charging case,the last-paired device automatically connects. And only one step easily enter mobile phone bluetooth setting to pair the earbuds.
【Stable & Comfortable】Lighter (4g) and ergonomic design, own incredible comfort and seamless sound that sits effortlessly in your ears.

Portable knitting kit

Bestseller No. 1

Katech Crochet Hooks Kit with Case, 85-Piece Crochet Hooks Set, Ergonomic Crochet Hook Crochet Needles Weave Yarn Kits DIY Hand Knitting Art Tools for Beginners and Experienced Crochet Lovers

The crochet hooks set (85-piece) includes 9 x Crochet Hooks (2.0-6.0mm), 12 x Aluminum Alloy Crochet Hooks (2.0-8.0mm), 14 x Plastic Ring Markers, 20 x Locking Stitch Makers, 6 x Plastic Yarn Needles, 6 x Sewing Needles, 4 x Needles Point Protectors, 3 x Plastic Bow Shape Needles, 2 x Sweater Pins, 2 x Row Counter, 2 x Yarn Threaders, 1 x Measure Ruler, 1 x Tape Measure, 1 x Yarn Remover Tool, 1 x Scissors, 1 x Case.
The case can help you store all crochet hooks and accessories neatly, stay organized, never lose anything again. Perfect for travel or crocheting everywhere, like the airport, a park, a train, on a boat or at home.
Ergonomically design and smooth crochet will not hurt hand, comfortable to grip, help to avoid hand fatigue, to reduce stress on your fingers and wrist.
After several times of craft polishing, our crochets don't snagging yarn or splitting the yarn. Plastic stitch markers can hook into the knitted or crocheted stitches quickly and will not slip out easily.
These crochets have been marked sizes and diffrent colors, convenient to distinguish and find correct size. A perfect Christmas/New Year/Valentine's Day/Mother's Day/Birthday/Anniversary gift for your family or friends.

Webcam for video calls
Deck of cards

Bestseller No. 1

Bicycle Jumbo Playing Cards- sold as set (Red and Blue deck)

Bicycle Jumbo Playing Cards – Jumbo Size Meaning The Numbers And Pips On Each Card Are Larger Than Traditional Playing Cards For Ease Of View.
Each Bicycle Jumbo 2 Pack Comes With A Red And Blue Deck. eck Is A Standard deck of playing cards consisting of 52 Traditional suited playing cards, two jokers, and two additional ad cards.
Each Deck Is A Traditional Deck Of Playing Cards Consisting Of 52 Traditional Suited Playing Cards, Two Jokers, And Two Additional Ad Cards.
Great For All Card Games Including Poker, Canasta, Rummy, Pinochle, Euchre, Hearts, Blackjack, Go Fish, Baccarat And Many More!
Bicycle Playing Cards Are Designed With An Air-Cushion Finish For Ease Of Handling, Shuffling, And Dealing So Cards Won't Stick Together.

Puzzle book

Bestseller No. 1

Get Well Soon stickers

Bestseller No. 1

Portable Bluetooth speaker

Sale

Bestseller No. 1

JBL Clip 3, River Teal - Waterproof, Durable & Portable Bluetooth Speaker - Up to 10 Hours of Play - Includes Noise-Cancelling Speakerphone & Wireless Streaming

SOUND TO GO - Never leave awesome sound at home again. This ultra-portable, waterproof Bluetooth speaker is small in size but with surprisingly big sound. Clip it on with the built-in carabiner, press play, and make the moment pop.
UP TO 10 HOURS OF PLAYTIME - The JBL Clip 3 features a built-in rechargeable Li-ion battery with up to 10 hours of battery life, plus a metal carabiner so you can easily hook it to your clothes, backpack, or belt loop.
NOISE CANCELLING & WIRELESS STREAMING - Wirelessly stream high-quality sound from your smartphone or tablet. Plus, take crystal-clear calls from your speaker with the touch of a button, thanks to the noise and echo-cancelling speakerphone.
WATERPROOF & DURABLE - No more worrying about rain or spills: JBL Clip 3 is completely waterproof—you can even immerse it in water. Plus, the improved, durable fabric material and rugged rubber housing protects it on all of your outdoor adventures.
THE SOUND PROMISE - JBL has brought music to life in a way people can feel for over 70 years. From Woodstock to the Motion Picture Academy, our speakers unleash the power of music so you can live life to the fullest, wherever and whenever.

Storybooks
Adult coloring book

Bestseller No. 1

Bouncy ball

Bestseller No. 1

KISEER 50 Pieces Assorted Colorful Bouncy Balls Bulk Mixed Pattern High Bouncing Balls for Kids Party Favors, Prizes, Birthdays Gift (28 mm)

Diameter size (approx): 28mm / 1.1 inch. Note: Small toys, good for 3 to 12 years old. Light weight, small size, easy for children to carry, children don't get bored outdoors and traveling.
Color Cognition: Fun toys, bright colors, let children prefer to recognize different colors, At the same time, it can also cultivate children's hand-foot coordination ability.
Widely used: party gifts, swimming pool parties, birthday gifts, bags and boxes filled, Christmas gifts, Halloween candy replacements, children outdoor play, travel, beach, children's Teaching.
Packaging Includes: 50 Pieces Mixed Colorful Pattern Bouncy Balls.
Non-toxic, environmentally friendly, good quality, strong elasticity.

USB flash drive with movies
Mp3 player with comforting songs

Bestseller No. 1

Mp3 Player,Music Player with a 16 GB Memory Card Portable Digital Music Player/Video/Voice Record/FM Radio/E-Book Reader/Photo Viewer/1.8 LCD

Powerful features 16GB Internal Capacity for up to 4000 songs.Built in Audio,flash memory disk,Play music with MP3/Voice record/FM Radio/E-book support TXT format/ photo view /FLAC formats/ video with AMV format.HiFi bass Earphone with Stylish and sophisticated appearance.
Easily to Operate one key to lock/unlock screen.also designed with Independent Volume Control, Give you a more user-friendly experience.Can also be used as a memory Card reader or for file storage;Built in high speed Mini USB 2.0 cables,Just drag and drop the music file or folder directly when connecting to computer
Compact and Portable Slim,lightweight,portable MP3 player MP4 player with 3.5mm Audio Jack port.Various Play Modes: Normal,Repeat Once,Repeat All,Random.You can carry Music, Video,Photos and Files wherever you go
Economy and fashion Noise canceling Voice Recorder; Simple files management.Fashionable and exquisite appearance,Perfect for your entertainment and learning,outdoor and gym fitness.

Nail polish

Sale

Bestseller No. 1

Kleancolor Nail Polish - Awesome Metallic Full Size Lacquer Lot of 12-pc Set Body Care / Beauty Care / Bodycare...

Pink, Mango, Orange, Red, Yellow, Green, Aqua, Sapphire, Fuschia, Purple, Black, White
12 Bottles of Metallic Shades by Kleancolor
0.5 Oz for each Metallic colors
Fast Dry and Long Wearing
Regular Nail Lacquer for your Finger nails and Toe nails

Handheld Electronic gaming device
Sentimental Care Package Ideas for a Sick Friend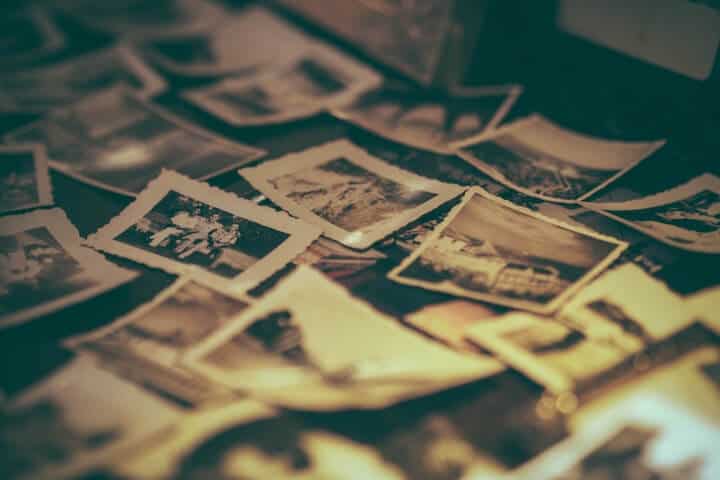 A DIY greeting card
Picture Collage of recent events
Handmade letters
Commisioned drawings
A hand-written letter
A calendar filled with your pictures together
A video of well-wishers or a signed card from well-wishers
What's your favorite item to include when you're putting together a care package for a sick friend? What items do you appreciate getting when sick?
Let's hear them through the comments section!