An excellent way to show care and love to a lady on her period; girlfriend, best friend, sister or any lady that wouldn't mind receiving a period gift from you is by putting together a Care Package with all of her favorite things in it; this could be a PMS kit or a Period Care package.
A period care package is a box of period gifts for a lady. It could contain essential items like sanitary pads, tampons, painkillers, chocolate, herbal teas, portable heating pads, and even fun items like poems, artwork and other wacky or sweet items.
We understand that putting together a period care package could be tough, especially for guys, who are mostly clueless at that time of the month.
If you're clueless on what to put in a period kit for a girlfriend or lady friend, this article contains over two hundred Period Care Package Ideas to help you build the perfect period gift basket.
How to Make a Period Care Package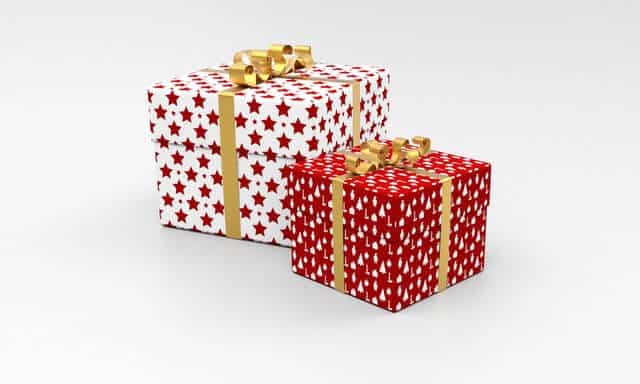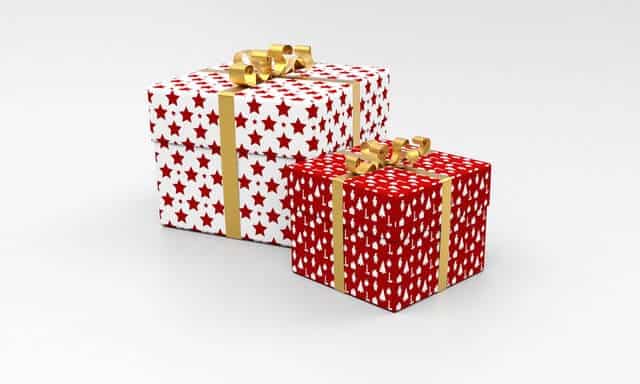 When putting together a care package for a female on her period, never forget that the most important items should be feminine hygiene items to help her stay clean and fresh during that week.
Making a budget to plan how much you'd be spending on purchasing the care box item, packaging the items and having them sent or delivered would be helpful as well, as hygiene products could be quite expensive.
If your care package is for a female who resides close to you, having it delivered by a delivery service or hand-delivered by you are usually the two choices to pick from.
If your care package is to be sent overseas, this can be done with the help of a shipping company or the post office.
After purchasing a care box from another of these two sources, necessary information such as shipping regulations that are to be adhered to as well as the shipping date of your box would be communicated to you. You would also be required to submit information such as your address, the receiver's address and a list of all items in your care package.
Ensure all your items are correctly placed in the box. Keep all edibles away from harmful substances such as Antibacterial liquids, detergents, etc. so that they do not carry unpleasant smells or taste.
If you like, you can also choose to decorate your care box with colorful ribbons, tissue papers, and markers before you have it dropped off to be sent.
Essential PMS Kit Items
When building a PMS care package, there are some items the recipient will expect to find in the box, these items include:
Treats Ideas for a Period Care Package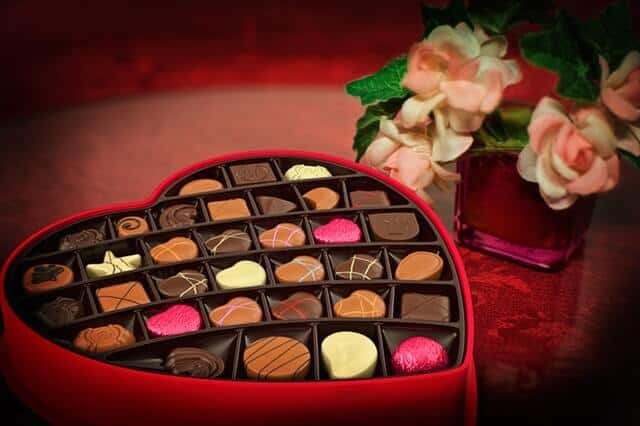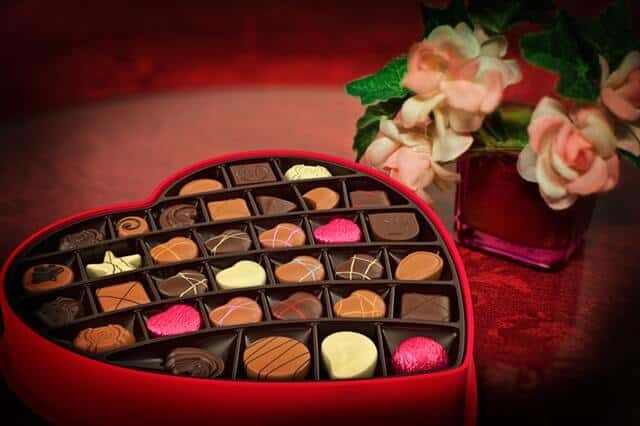 Having the right treats at that time of the month can be super helpful, most especially comfort foods and snacks that could help take care of cravings, hunger or serve as a sweet distraction. Here are a couple of popular edibles that females on their period can enjoy:
Clothing Ideas for a Period Care Package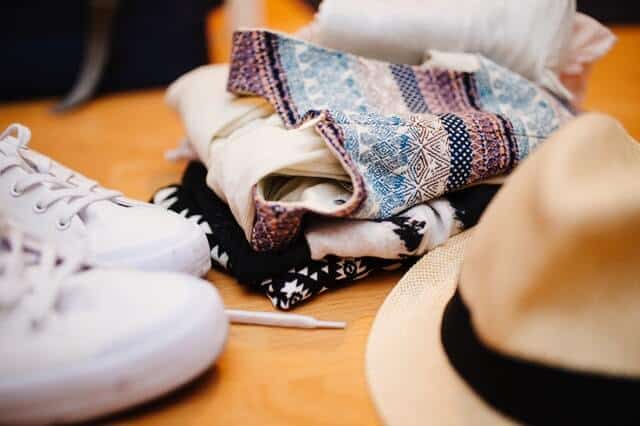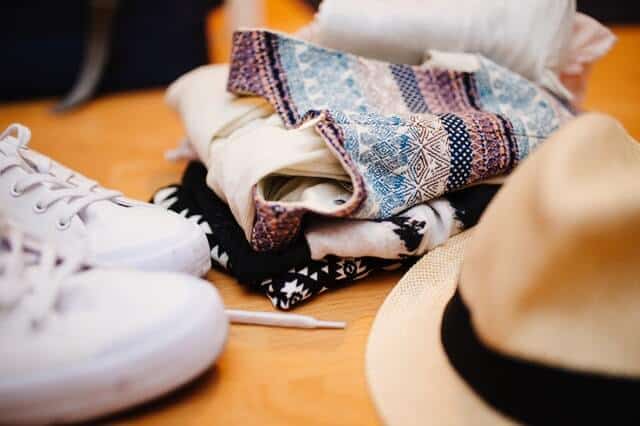 The right clothing can make even the most restless female feel a bit of comfort and get relaxed with her body. Here are some clothing Ideas to include in a care package when that special lady is on her period:
Personal Item Ideas for a PMS Kit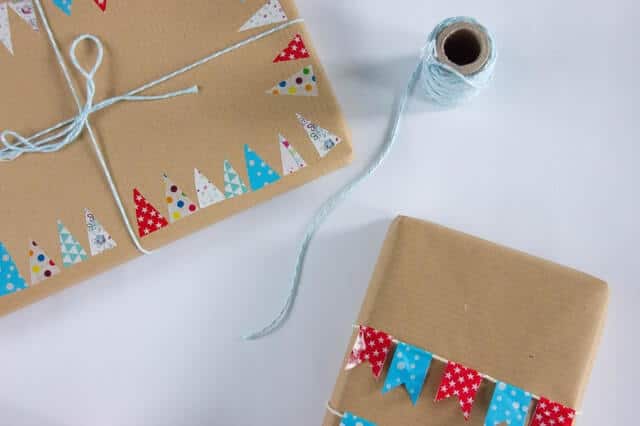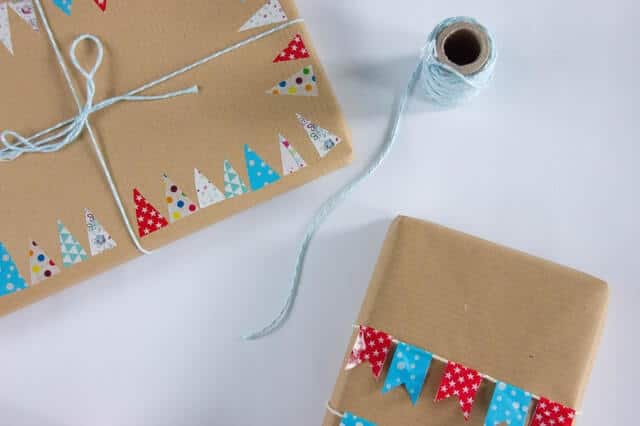 There are countless self-care items that a lady would appreciate at that exhausting time of the month. These items can help her feel better, perform better and take care of her appearance. Here's an extensive list of personal up-keep items that fit in a PMS box:
Entertainment Items for a Period Gift Basket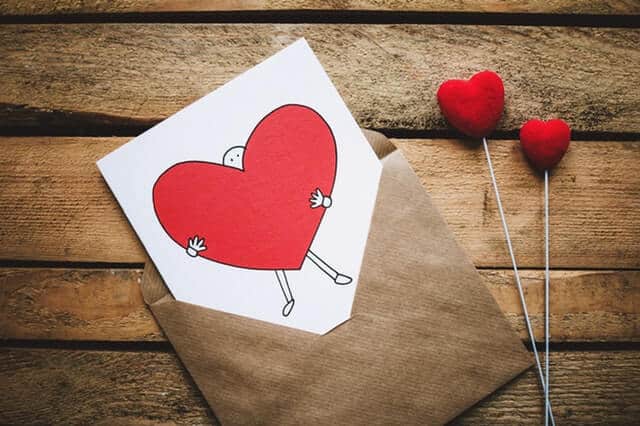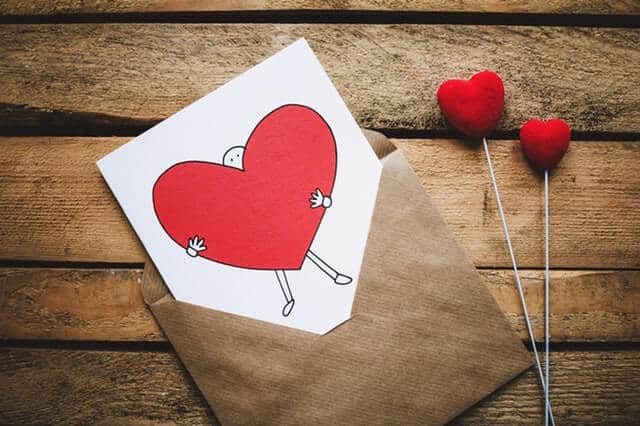 It's easy for a female to want to stay in bed or remain indoors during her period because of cramps or fatigue. It is, however, easier to get bored this way. Here are some fun Care Package items to keep her occupied indoors:
Comedy Movie CD

Bestseller No. 1

James Stewart: 6-Movie Western Collection

James Stewart, Marlene Dietrich, Shelley Winters (Actors)
Anthony Mann (Director) - Robert L. Richards (Writer) - Aaron Rosenberg (Producer)
Audience Rating: NR (Not Rated)

Stuffed Teddy

Bestseller No. 1

Baby GUND My 1st Teddy Bear Stuffed Animal Plush, Tan 15"

BABY'S FIRST TEDDY. You never forget your first teddy bear. Make baby's first friend last a lifetime of hugs and as nursery décor with My 1st Teddy.
GENDER-NEUTRAL COLOR. This My 1st Teddy's gender-neutral tan color with matching satin accents is a modern and unique alternative to the traditional pink or blue, perfect for gifting to baby girls and boys alike and matching modern nursery décor.
HIGH-QUALITY, SAFE MATERIALS. Like all GUND plush, My 1st Teddy is made from high-quality, huggable plush material for a lifetime of hugs and play. High safety standards for baby, including embroidered eye and nose details, ensure safe use for all ages.
FUN FOR ALL AGES. 15" plush My 1st Teddy is machine washable for easy cleaning and appropriate for ages 0+.
Includes: 1 GUND plush

Girly magazines

Us Weekly

Amazon Kindle Edition
American Media Inc. (Author)
English (Publication Language)
10/26/2012 (Publication Date) - A360 Media, LLC (Publisher)

Netflix Gift cards
Adult Coloring Books 

Bestseller No. 1

Chick flick novel

Bestseller No. 1

Singing Greeting Card

Bestseller No. 1

Happy Birthday Endless Music Prank Card With Glitter

HILARIOUS PRANK GIFT - This funny but slightly cruel greeting card plays "Happy Birthday" when they hit the button, but then it never stops. It just keeps on playing on matter what they do.
REALLY, IT NEVER STOPS - Card will sing happy birthday until the batteries run out (about 3 hours), or until they rip it open to get at the internal electronics (more likely).
AND THEN THERE'S THE GLITTER - When the (un)lucky birthday boy or girl has had their fill of the song and they tear the card open, they will be ever so pleased to find a hidden stash of glitter waiting for them. This truly is a gift that keeps on giving.
A GREAT MEMORY - Make it your trademark birthday card, or get it for the same special someone every year. But be warned, they may never forgive you.
STANDARD SIZE - Measures 5" x 7". If delivering through US Mail, use a padded envelope to protect the electronics. Extra postage may be required.

DVD player

Bestseller No. 1

DBPOWER 11.5" Portable DVD Player, 5-Hour Built-in Rechargeable Battery, 9" Swivel Screen, Support CD/DVD/SD Card/USB, Remote Control, 1.8 Meter Car Charger and Power Adaptor (Black)

【HIGH CAPACITY BUILT-IN BATTERY】Watch all your favorite TV shows and movies or let your kids be engaged by watching beloved cartoons while you're on the road. A built-in 2500 mAh rechargeable lithium battery ensures 5 hours of video playback. DBPOWER 11.5" Portable DVD Player equipped with three power supplies - built-in battery, car charger, and AC power adapter, hence it serves for a long period of time before having to recharge.
【MULTIMEDIA SUPPORTED】Direct play in formats: CD,DVD,CD-R/RW,DVD-R/+R,DVD+RW/-RW, VCD,SVCD(but not blu-ray DVD); Up to 32GB USB and SD Card are supported; MP3/WMA/WAV, JPEG, MPEG2/AVI/DIVX are supported. It is Region free.
【SWIVELING SCREEN】9 inch screen with unique design. 800*480 Swivel Screen obtains a 270 degrees rotation and 180 degrees flip feature. DBPOWER Portable DVD Player can be swiveled as a tablet easily and mounted to the back of your car's headrest (head restraint) while you are on the road trips with your family.
【DUAL SPEAKER& LOUDER VOLUME】 Dual speaker design. DBPOWER Portable CD Player is integrated with two powerful stereo speakers, which makes the volume louder and clearer. Also the DVD player is with a 3.5mm earphone jack on the right side, so that you can get a concentrated and clear sound.
【LAST MEMORY & REMOTE CONTROL】One more feature you need most is here. DBPOWER runs on a universal operating system via remote control. Break-point memory function makes your portable DVD player able to pick you up from where you left last time. Warranty: we provide 24/7 after-sales service and a 12-months warranty to ensure you got a 100% satisfied buying experience.

Deck of cards

Bestseller No. 1

Bicycle Jumbo Playing Cards, Pack of 2

Bicycle Jumbo Playing Cards – Jumbo Size Meaning The Numbers And Pips On Each Card Are Larger Than Traditional Playing Cards For Ease Of View.
Each Bicycle Jumbo 2 Pack Comes With A Red And Blue Deck. eck Is A Standard deck of playing cards consisting of 52 Traditional suited playing cards, two jokers, and two additional ad cards.
Each Deck Is A Traditional Deck Of Playing Cards Consisting Of 52 Traditional Suited Playing Cards, Two Jokers, And Two Additional Ad Cards.
Great For All Card Games Including Poker, Canasta, Rummy, Pinochle, Euchre, Hearts, Blackjack, Go Fish, Baccarat And Many More!
Bicycle Playing Cards Are Designed With An Air-Cushion Finish For Ease Of Handling, Shuffling, And Dealing So Cards Won't Stick Together.

Blank Scrapbook to fill

Bestseller No. 1

potricher 8 x 8 Inch DIY Scrapbook Photo Album Hardcover Kraft Blank White Page Wedding and Anniversary Family Photo Album (White, 8 Inch)

❤DIY photo album: You can use your favorite photo sticky on the Hardcover to design your own unique photo album.. It will be a perfect photo album for keeping your wonderful moments.
❤Exquisite Workmanship: with hardcovers and thick acid-free paper, not easy to fold; Fine material and exquisite details, sturdy inside pages in elegant black, durable to use
❤Great Design:360 degree sheet rotation of spiral bound, convenient for opening and closing; more elegant in whole appearance
❤Perfect Gift: Valentines day gifts for her/ him, Christmas gift, Mothers' Day gift, baby shower gift, Birthday gifts, Wedding guest book, Photo Storage, Travel Record, or adventure book.
❤Dimensions: 8 x 8inches album, 40 sheets(total 80 pages)

Power bank

Bestseller No. 1

2-Pack Miady 10000mAh Dual USB Portable Charger, Fast Charging Power Bank with USB C Input, Backup Charger for iPhone X, Galaxy S9, Pixel 3 and etc …

【2-Pack 10000mAh Power Bank】Two 10000mAh battery packs not only for portable charging but also around the home. Allowing you charge mobile devices without having to be tethered to a plug socket. Each of them fully charges 2.4 times for iPhone X, 3.6 times for iPhone 8 and 2.2 times for Samsung Galaxy S9.
【Dual Output & Input】Each has 2 USB output ports that detect all the connected devices and efficiently distributes the current output up to 5V 2.1A. The USB C and Micro USB ports can fully refill the battery itself in 5 hrs at 5V 2.0A.
【Reliable Li-polymer Cell】Thanks to the Li-polymer battery pack, the charger is much safer than any Li-ion charger. Also, it's lighter and slimer that you can easily carry it around, even on airplanes.
【Small & Slim】It feels incredibly compact for a 10000mAh power bank, weighing just 218g and only 14mm thick. Grippy design is easy to hold, easy to toss into a bag and incredibly portable.
【What You Get】2 * Miady 10000mAh USB Portable Charger (White & Black); 2 * USB Cable; 1 * User Manual. We provide 24*7 friendly customer support and also back our products for 18 months.

Extra-long Phone Cord

Bestseller No. 1

Colorful Journal

Bestseller No. 1

Siixu Colorful Blank Notebook, Unruled Personal Diary Journals to Write in for Women, Hardcover Writing Notepad Gift, Unique Watercolor Design, 192 Pages, 2 Bookmarks, Unlined

Colorful blank pages (we removed all the Chinese characters and thank you messages on the pages);
SMALL SIZE:135mm*185mm/5.3*7.2in(Colored notebook), 192 pages and 96+ Unique Color Design thick Paper
Suit for gratitude journal, take notes, plans, ideas, records, thoughts, daily planner, bullet journal, extract the beautiful sentence and etc, also can work as class notes for students or learners, useful supplies for schools and offices;
Pretty designed, made with high quality paper and covers for easy writing and durability. It is a truly a wonderful Christmas & Birthday gift to young writer, friends;
The name of the art notebook is "A Midsummer Night's Dream", as beautiful as a poem.

Set of silly masks

Sale

Bestseller No. 1

BrightJungle Under Eye Collagen Patch, 24K Gold Anti-Aging Mask, Pads for Puffy Eyes & Bags, Dark Circles and Wrinkles, with Hydrogel, Deep Moisturizing Improves elasticity, 16 Pairs

BrightJungle 24k gold energizing eye recovery mask provide everything your eye skin needs to be healthy. Say goodbye to tired eyes, fine lines, wrinkles, dark circles, under-eye puffiness and loss of firmness!
Hyaluronic acid provides instant and long lasting hydration to the skin around your eyes. Is also very effective at defending sensitive skin from environmental aggressors like the air pollution and weather. Hyaluronic Acid is key in helping skin maintain a youthful appearance
Collagen is powerful anti-aging skin treatments, helps the skin to keep it firm and healthy. Eye gel pads are contains a powerful cocktails of ingredients such as collagen amino acids they will restore elasticity to your skin and reduce puffy eyes, wrinkles, crows feet, finelines and dark circles under your eyes
How to use - clean your eyes with warm water and dry. Remove the eye mask and get close to the skin around the eyes. Take off after about 15-20 minutes. Remove the eye mask and gently massage the skin around the eyes
Quality control - we do our best to get the best quality product on the market

Page holder for books

Bestseller No. 1

Yonor Heart Wooden Thumb Page Holder for Book Lovers,- Handmade Personal Book Assistant, Book Accessories, Gift for Readers, Reading Holder, Thumb Bookmark (Rustic Walnut, Large - 0.95")

✔ Nice Heart Wooden Page Holder-- Keep the pages in your favorite book held wide open with one hand. Standing, sitting or lying down, and you still have a free hand for that wine glass.
✔ We have set of 3 sizes for this Wooden book marker. Before you choose one, you can try it. Hope you will like your reading with our Book holder.
✔ Mini--19mm (0.75"), this small one is suitable for children,
✔ Standard--21.5mm (0.85"), this middle one is suitable for Lady
✔ Large--24mm (0.95"), this big one is suitable for Men.

Bluetooth speaker

Sale

Bestseller No. 1

OontZ Angle 3 (4th Gen) Bluetooth Speaker, Crystal Clear Stereo Sound, Rich Bass, 100 Ft Wireless Range, Play Two Speakers Together (4th Gen only), Mic, IPX5, Portable Bluetooth Speakers (Black)

HIGHER QUALITY CRYSTAL CLEAR STEREO SOUND - The OontZ Angle 3 (4th Gen) is Designed and Engineered by Cambridge Sound Works in the USA for greater clarity sound, accurate mids and clear highs from dual precision acoustic stereo drivers; the bass output is enhanced by our proprietary passive bass radiator; unique triangular design and downward facing bass radiator further enhance the sound quality; the Higher Quality Crystal Clear Sound & Features distance it from the competition.
LOUDER VOLUME - Surprisingly loud, the Volume Booster 10+ watt power AMP pumps out more volume and plays your music with no distortion, even at maximum volume; the louder volume makes the OontZ Angle 3 (4th Gen) Portable Bluetooth Speakers the perfect speaker for any room and the ideal Outdoor Speakers.
PLAY YOUR MUSIC TO TWO OONTZ ANGLE 3 (4th GEN) SPEAKERS – With OontZ Dual Speaker wirelessly connect two OontZ Angle 3 (4th Gen) speakers together for incredible left and right stereo separation; play two speakers in different areas up to 100 unobstructed feet apart, place one in the shower and one outside, play one speaker inside and one outside in the yard or by the pool. NOTE: Speakers sold separately and OontZ Dual Speaker not compatible with previous generations of Angle 3 speakers.
INCREDIBLE 100 FOOT BLUETOOTH RANGE - Play the OontZ Angle 3 (4th Gen) Bluetooth Speakers up to 100 unobstructed feet away from your device; advanced antenna design with Bluetooth 5.0 provides greater wireless range and faster Bluetooth connection. IPX5 WATER RESISTANT – The OontZ Angle 3 (4th Gen) is totally Splashproof, Rainproof shower speaker, great Shower Speaker; with IPX5 certification the speaker can resist gentle water spray and splash but cannot be partially or fully submerged
LONGER BATTERY PLAYTIME UP TO 14 HOURS - Play from morning till night, play up to 14 hours at 2/3 volume; AUX IN Jack to connect non-Bluetooth devices with a 3.5mm Line-In cable for the Perfect Line-In Speaker; BUILT-IN Microphone for personal handsfree speakerphone calls from a smartphone or iPhone; Light-weight just 10 oz, 5" long, 2.8" high INCLUDES USB Type C charging cable

Wireless Earphones

Sale

Bestseller No. 1

TOZO T6 True Wireless Earbuds Bluetooth Headphones Touch Control with Wireless Charging Case IPX8 Waterproof TWS Stereo Earphones in-Ear Built-in Mic Headset Premium Deep Bass for Sport Black

[Smart Touch Control] Specific touch control function makes it more convenient, tap once to play/pause music and answer calls, double tap to skip forward/backward, hold to adjust the volume. You can easily control it without operating the phone.
[TWS & BLUETOOTH 5. 0] Adopt the advanced Bluetooth 5. 0 technology. TOZO T6 Support HSP, HFP, A2DP, AVRCP, which greatly improve the transmission speed and providing you with a low-latency listening experience.
[One step pairing] Pick up 2 headsets from charging case and they will connect each other automatically, then only one step easily enter mobile phone Bluetooth setting to pair the earbuds.
[IPX8 waterproof] Earbuds and charging case inner Nano-coating makes it possible to waterproof for 1 meters deep for 30 minutes. It is suitable for sports to prevent water. Ideal for sweating it out at the gym . Earbuds and case even can be washed by water and soap.
[Charge on the go] Playtime lasts for over 6 hours from single charge and total 30 hours with charging case. Enjoy fast charging, to fully charge the rechargerable case only 55 minutes via cable or less than 2 hours via wireless charger. Providing convenient charging way with no strings attached.

Selfie stick

Sale

Bestseller No. 1

Selfie Stick, Extendable Selfie Stick with Wireless Remote and Tripod Stand, Portable, Lightweight, Compatible with iPhone 12/11/iPhone 12 PRO/iPhone XR/iPhone X/Galaxy Note 10/S20/Google/OnePlus,More

Three-in-one Compact selfie stick with Wireless Remote Control and integrated with tripod, product length up to 101 cm, the range of the wireless connection can be up to 10 meters. New experience great for Selfies, Group Photos, Face-time, Life-logging, Video shooting, Social live,etc.
245° Rotation Head allow you could take vertical and horizontal photos by simply rotating the angle, or take a picture of a wider vision. Composition is more diverse.
Stainless steel material with lightweight and measures 7.6 inch and weights at 150 g after folded, convenient to carry by putting in your pocket or your bag.
It can be perfectly Compatible with Most Smart Phone in Market, such as iPhone 12/12 Mini/12 Pro/12 Pro Max/11/11 Pro/Xr/X/8 Plus/Galaxy Note 20/S20/S10/S9/Google/OnePlus/Android Smartphone.
If you are not satisfied,UsTinE team Service of items includes All 90 Days Warranty. The warranty will be voided if purchased from a re-sellers and with 24 hour Online Best Service!!!

Edible Body Paint

Bestseller No. 1

Jigsaw Puzzle
Stuffed Uterus toy
Workout CDs

Bestseller No. 1

Zumba 101 Dance Fitness for Beginners Workout DVD

It's your turn to join the calorie-burning dance-fitness craze that's taken the whole world by storm with Zumba 101 featuring two 30-min workouts in 1 DVD.
Learn the basic steps of the 4 core rhythms in a 30-minute basics class
Then put those new moves to work as you rock out in an easy-to-follow 30-minute class
Learn from the creator of the Zumba fitness program himself, Beto Perez, as he takes you through the essential moves to get you dancing yourself into shape
English (Publication Language)

Colorful Touch Lamp

Sale

Bestseller No. 1

Table Lamp Touch Night Light - Portable Sensor Remote Control Bedside Lamps with Quick Rechargeable USB Dimmable Warm White Light 13 Colors RGB Table Lamp for Bedroom Living Room Office (White)

【Remote -Control Simple To Use】 Touch or remotely control to activated the night light, change the color or adjust the brightless. Help to easily switch light modes and control power on/off when you in bed or on safa.(Touch the panel for over 3 seconds to turn ON/OFF the light)
【4 Different Adjustable Brightness】 With a white light mode that features 4 brightness levels(Bright, Natual, Warm, Dim),the table lamp is fit for most occasion on your life, you can read on the bright light, relax on warm or natural light and fall asleep on dim light.
【13 Color Lights Auto-cycle Display】 With an extensive selection of colors from the red-green-blue color spectrum and a multicolor setting which includes over 256 combinations, our night light is the prefect gift for your family. Just simply tap the control panel lamp to pick and pause on your favorite color
【Eye-Friendly 360°Light 】 Our touch lamp designed with a eye friendly 360° light panel which provides a more uniform and delicate light. This can help to protect your children's eyes when they reading on night, warm light help them fall asleep quickly, you don't need to worry about bother your baby!
【Portable Size Fit For Any Occasion】 With a colorful light that creates different effects to suit your mood, the table lamp is perfect for illuminating any space for every occasion. It's battery-operated, charges via USB, In addition to providing soft, eye-friendly light, the lamp is very handy carrying that makes it easy to take with you to the kitchen for a late-night glass of water, and it's also great to have around during emergency situations in case you lose power.

Amazon Echo Spot

Roku Ultra | Streaming Media Player 4K/HD/HDR with Premium JBL Headphones

New! Disney+ and Apple TV are now streaming on all Roku devices
Power, picture, performance: Roku Ultra lets you stream free, live and premium TV over the Internet; right on your 4K TV; Roku's top of the line media player with a quad-core processor and our best wireless, Roku Ultra is perfect for heavy streaming in HD, 4K, and HDR
Ultimate connectivity: No matter what you're streaming, enjoy a strong connection with dual-band wireless or use the Ethernet port for wired streaming
Brilliant picture quality: Experience your favorite TV in stunning detail and clarity; Perfect for HD, HDR, and 4K streaming, enjoy picture that's optimized for your TV with sharp resolution and vivid color
Take control of your TV: Use your voice to set personal shortcuts for one-touch control, search across channels, turn captions on, and more with the enhanced voice remote; plus, enjoy private listening with the included Premium JBL headphones and TV controls

Bouncy ball

Bestseller No. 1

Pllieay 24 Pieces Jet Bouncy Balls 25mm Mixed Color Party Bag Filler for Children

Packet including: 24pcs Bouncy Balls, packing by random pattern
Material: PU, non-toxic and environmentally safe materials
Diameter size(approx): 25mm / 1 inch
Features: Non-toxic and environmentally friendly, high quality, light weight, bright colour, good elasticity, high strength
Great toy for kids; Cats love to play with these; These make great party bag fillers

Crossword puzzles

Bestseller No. 1

Yoga CDs

Bestseller No. 1

Streaming stick for movies

Roku Ultra | Streaming Media Player 4K/HD/HDR with Premium JBL Headphones

New! Disney+ and Apple TV are now streaming on all Roku devices
Power, picture, performance: Roku Ultra lets you stream free, live and premium TV over the Internet; right on your 4K TV; Roku's top of the line media player with a quad-core processor and our best wireless, Roku Ultra is perfect for heavy streaming in HD, 4K, and HDR
Ultimate connectivity: No matter what you're streaming, enjoy a strong connection with dual-band wireless or use the Ethernet port for wired streaming
Brilliant picture quality: Experience your favorite TV in stunning detail and clarity; Perfect for HD, HDR, and 4K streaming, enjoy picture that's optimized for your TV with sharp resolution and vivid color
Take control of your TV: Use your voice to set personal shortcuts for one-touch control, search across channels, turn captions on, and more with the enhanced voice remote; plus, enjoy private listening with the included Premium JBL headphones and TV controls

Rubik's cube

INTEGEAR Full Size 56mm Magic Speed Cube 3x3 Easy Turning and Smooth Play Durable Puzzle Cube Toy for Kids

FUN FOR ALL AGES - Great brain teaser for the kids and a stress reliever for the adults after a long day. Promotes problem solving skills, eye-hand coordination, and cognitive thinking.
SMOOTH PLAY – This 3x3x3 brain teaser cube is ready to play without any tuning. At the same time you can adjust the tension to your specific needs with a screw driver.
FASTER TURNING – Great corner cutting for advanced play.
ECO- FRIENDLY MATERIAL – Made with non-toxic ABS material with long lasting vivid colors.
RISK FREE, FULL MONEY BACK GUARANTEE - If you don't like our cubes for any reason. We will replace or issue a full refund. However, we strongly believe in the quality of our products and we are so certain that you will love our product.

Mini Karaoke microphone

Sale

BONAOK Bluetooth Karaoke Wireless Microphone,3-in-1 Portable Handheld Karaoke Mic Speaker Machine Christmas Birthday Home Party for Android/iPhone/PC or All Smartphone Q37

【 PARTICULAR DESIGN】 - The excellent design of our karaoke wireless microphone is very suitable for your hand, which can make you feel more comfortable. And the built-in high-quality Bluetooth module can be used as speaker, player and Recorder, compatible with various singing applications
【TWO WAYS CONNECTION】— Bluetooth Connection & Cable Connection. You just need to connect your phone with cable or Bluetooth, and then open the singing APP on your phone. The built-in clearly audio and vividly sound effect can make you listening and singing anytime and anywhere.
【HIGH COMPATIBILITY】— Supporting micro SD card max 32GB(NOT INCLUDED) and song switch. The Bluetooth has a great distance of connection(10m)
【EASY TO USE】— Multi-function buttons, easy to switch to different model, adjust volume, sing and play music. With echo model,our karaoke wireless microphone can bring a surrounding immersion. And the USB port allows you to plug USB, turn this magic piece to MP3, and play it directly
【BONAOK Rechargeable Battery】— 2600mAh rechargeable multi-protect lithium battery(18650) ensures a longer sing time. Quicker charging, long-time lasting.

Amazon Gift Certificate

Amazon.com Gift Card in a Flower Pot Reveal

Gift Card is affixed inside a reveal product
Gift Card has no fees and no expiration date
No returns and no refunds on Gift Cards
Gift amount may not be printed on Gift Cards
Scan and redeem any Gift Card with a mobile or tablet device via the Amazon App

MiFi for Internet connection

Sale

Bestseller No. 1

Edible bubble
Bubble wraps

Bestseller No. 1

Flashing wine glass

Bestseller No. 1

LED Light Up Flashing Wine Goblet Wine Glasses, Set of 6

Each hold up to 8 oz. of your favorite alcoholic (or non-alcoholic) beverage.
This LED Flashing Wine Glass has a Spiral Stem and a "Still" setting, which allows you to light it with a single color, with 7 different colors to choose from, and a "Rainbow" mode, which cycles through each of the colors
Glasses measure 7" high with a 3" top diameter. They are reusable, but please only carefully hand wash and do not place in the dishwasher.
Made of a high quality, safe, clear acrylic, with replaceable batteries. Each cup includes 3 pre-installed, replaceable AG13 button cell batteries, so you are ready to go out of the package.
This super-bright LED Drinkware is sure to liven up any party or event! Each cup can be set to a different color mode so no more accidentally grabbing someone else's drink.hip, hot, and perfect for the night-time scene!

Knitting Kit

Sale

Bestseller No. 1

Boye Yarn Knitting for Beginners Kit, 9 Patterns

Includes (2) pairs of knitting needles, (1) yarn needle, (5) stitch markers, and (1) fabric measuring tape. Yarn not included.
A great way to sharpen your skills or introduce a beginner to the craft, this kit is an easy way to practice knitting with bulky yarns.
Includes 9 different fun to complete patterns.
Patterns include a scarf, shawl, and more.
Combine with any of your own yarn to make vibrant and personalized projects!

Brow shaping kit

Sale

Bestseller No. 1

Pack of glitter bottles

Bestseller No. 1

16pcs 7oz Clear Plastic Spice Jars Bottles,Spice Storage Containers with Black Lids for Storing Spice,Herbs and Powders

Value Pack:You get 16 spice jars with black lids.Each jar hold 7oz and round side makes these jars perfect to keep and organize your spices.
Quality Material:These spice containers are made of high quality,non-toxic and eco-friendly plastic-PET,which is considered a safe plastic,safe to use.
Spice Bottle Size:Diameter x Height:2x4 inch (5.5x11cm),Capacity:7oz.
Reasonable Design:The lids of seasoning organizer jars are two sided flip tops for shaking or pouring spices.
Wide Application:Clear plastic bottles let you have a clear look of spices.Perfect for storing dried spices,salt,peppers,seasonings,herb blends,powder,glitter,bath salts,crafts and more.

USB stick

Sale

Bestseller No. 1

SanDisk 128GB Cruzer USB 2.0 Flash Drive - SDCZ36-128G-B35, Black/Red

Take it all with you on reliable USB flash drives
Transfer with confidence when moving images and other files from PC to PC or other consumer electronic devices
Ideal for video - the easy way to store, share and play your favorite video files
Trust the minds behind flash memory to keep your files safe and secure with a 2-year limited manufacturer warranty [visit official SanDisk website for warranty details]
Available in capacities up to 256GB [1GB = 1 billion bytes - Some capacity not available for data storage]

Pack of Dominoes

Bestseller No. 1

Dominos Pizza Email Gift Card

Print certificate or provide your 19 digit gift card number and 4 digit pin over the phone, online, or in-store
No returns and no refunds on gift cards.
Card may only be used for purchases at participating Domino's Pizza stores in the US.
Card cannot be used to purchase a Domino's gift card.
To view participating locations, go to dominos.com.

Noise-canceling headphones

Sale

Bestseller No. 1

Anker Soundcore Life Q20 Hybrid Active Noise Cancelling Headphones, Wireless Over Ear Bluetooth Headphones, 40H Playtime, Hi-Res Audio, Deep Bass, Memory Foam Ear Cups, for Travel, Home Office

Hi-Res Audio Certified: Custom oversized 40 mm dynamic drivers produce Hi-Res Audio—a certification only awarded to audio devices capable of producing exceptional sound. Life Q20 active noise canceling headphones reproduce your music with extended high frequencies that reach up to 40 kHz for extraordinary clarity and detail.
Reduce Ambient Noises By Up to 90%: Our team of engineers conducted more than 100,000 tests in real-life scenarios to fine-tune Life Q20's 4 built-in ANC microphones and digital active noise cancellation algorithm. As a result, the hybrid active noise cancellation can detect and cancel out a wider range of low and mid-frequency noises such as cars and airplane engines.
100% Stronger Bass: Our exclusive BassUp technology conducts real-time analysis of the low frequencies to instantly strengthen the bass output. Double press the play button when listening to bass-heavy genres like EDM and hip-hop for an amplified listening experience.
40-Hour Playtime*: Up to 40 hours of non-stop playtime in wireless active noise cancellation mode (at 60% volume) is extended to an enormous 60 hours in standard music mode. A single charge gives you enough juice to listen to over 600 songs or soundtrack multiple long haul flights. And when you're in a rush, charge Life Q20 active noise canceling headphones for 5 minutes and get 4 hours of listening.
Universal Comfort: Memory foam earcups gently mold around your ears, while the headband's rotating joints automatically adjust the angle of the earcups to fit the shape of your head. Life Q20 active noise canceling headphones offer maximum comfort and a secure seal—making them ideal for when you're working at home, taking online classes, or traveling.

Craft supplies

Bestseller No. 1

ATack Double Sided Tape Adhesive Runner Roller, 0.3-inch by 360-Inch, 4-Pack, Permanent Double-Sided Adhesive Tape Dispenser for Scrapbooking, Card Making and Crafts | Acid-Free and Archival-Safe

PROFESSIONAL-GRADE adhesive roller tape with acid-free and scrapbooking-recommended adhesive that's housed in a smooth-operating double sided tape roller applicator that prevents jamming, unwinding, or falling apart.
SMOOTH AND JAMMING-PROOF APPLICATOR. The ATack double sided adhesive tape rollers feature a set of precise-milled axles that are stringently laboratory-checked, such that they prevent jamming, dislodging, or unwinding so that you get to enjoy the full length of our tape runners without any hiccups.
INVISIBLE AND MESS-FREE ADHESIVE. Our tape adhesive runners for scrapbooking and card making feature a mess-free adhesive that does not gum up, lump nor is it clumpy or gloopy. It is invisible and will stick well on card stocks, high gsm paper, giftwrapping paper and other common craft materials.
IDEAL FOR SCRAPBOOKING AND GIFT-WRAPPING. Our acid-free and archival-safe bullet journaling double sided tape roller runner adhesive is compatible with any scrapbooking paper and card stocks. It is also perfect for giftwrapping and craft making.
EFFORTLESS ROLLER MECHANISM. Thanks to the precisely-engineered gear-ratio, the ATack glue tape rollers dispense double-sided tape smoothly at any angle without applying much effort. A lot of double sided scrapbooking tape rollers require so much pressure at the right angle just to get them to work. We made sure to prevent that by designing just the right axle ratio so that you can finish your craft projects faster with ease!

Anti-stress feather

Bestseller No. 1

LJVHDSJT Anti Dreamcatcher Feathers Mystical Abstract Adult Isolated Stress Antistress Astrology Aztec Ball Throw Pillow Case Cushion Cover for Couch Sofa Bedroom

Contains: Brand New 1 PCs Square Covers/Shells 18 X 18 Inches (45cm X 45cm), No Filler/Insert.
Comfortable Design, Durable Poly Fabric, Cozy & Soft Touch, Unique gift.
Modern Feel, Brings Gorgeous Look To Your Home Decorative, Living Rooms, Bedding, Kitchen, Sofa, Couch, Car, Toss, Chair, Bedrooms, Offices, Etc
Invisible/Hidden Zipper Closure In One Side, Nice Christmas Holiday Gifts to Your Friends & Family
Machine Wash Cold Separately, Gently Cycle Only, No Bleach, Tumble Dry Low, Do Not Iron, Low Temperature If Necessary.

Mini Be Strong balloon

Bestseller No. 1

Letter Balloons - Custom Phrase 16" Inch Alphabet Letters & Numbers Foil Mylar Balloon | Create Your Own Balloon Banner (Gold, Silver & Rose Gold)

🎈 Fabulous Party Décor/supplies: Our large Alphabet Foil letter balloons are perfect for birthdays, photoshoots, weddings, bridal showers, baby showers, birthday parties, gender reveals, photo backdrop, balloon garland and much more! These balloons will make any occasion fabulous and refine.
🎈 Easy To Inflate & Hang: This air-filled alphabet decoration balloons feature two holes on each letter on the top to let you easily hang them together with a string which is included in the package to create a fashionable and welcoming banner for your event. Please note:These balloons will not float
🎈 Reusable: Yes, our amazing letter balloons are reusable. When the event is over, easily deflate your ballons and store them for the next occasion. Instructions provided
🎈 Perfect For Every Occasion: Add more color, class, style, and elegance to your special day or simply raise the fun factor of the occasion. Our fabulous letter balloons (globos de letras para fiestas) are perfect for all kinds of parties and events whenever you to want to add more fun and style to the décor.
💯 100% Risk-free Purchase: Customer satisfaction is always our top priority! We want to make sure you have the event that you and everyone will remember. We design our event decorations to look simply stunning using the highest quality materials ensuring a memorable event! Each purchase is backed by our 100% Customer Satisfaction Warranty so that you can order knowing your investment is risk-free.

Mini E-reader stand

Bestseller No. 1

Ontel Pillow Pad Multi-Angle Soft Tablet Stand, Blue

TABLET STAND: Experience hands-free screen time without adjustment issues with Ontel pillow pad. Its tri-ledge design gives you three perfect viewing angles, whether you're lying down, sitting up, or standing.
LIGHTWEIGHT DESIGN: Made of ultra-durable, light weight foam and non-slip fabric, it features a built-in pocket for storing glasses, earphones, chargers & more. The ultra-suede cover is removable & machine washable.
TRAVEL FRIENDLY: The convenient carrying handle makes the stand a travel essential. Great for IPA, tablets, E-readers, smartphones, magazines, books and more! Read books or watch shows on the go without neck & hand strain!
SUSTAINABILITY: We are an eco-friendly brand offering sustainable products from ingredient sourcing to packaging. Our solar powered headquarters help us make environment friendly products.
CONSUMER DRIVEN: Ontel offers some of the most innovative consumer products on the market. From toys to hand tools, home fitness equipment to innovative household items, health & beauty to outdoor products - we have it all!

Wireless folding keyboard

Bestseller No. 1

Foldable Bluetooth Keyboard, Jelly Comb Dual Mode Bluetooth & USB Wired Rechargable Portable Mini BT Wireless Keyboard with Touchpad Mouse for Android, Windows, PC, Tablet-Dark Gray

♥TOUCHPAD WITH MOUSE: You can control your device without a mouse with the left and right button of the touchpad. Very convenient and mini size for the user. Note: Touchpad feature is not compatible with iOS devices
♥FOLDABLE DESIGN: Extremely thin and foldable keyboard can be a perfect gift for anyone who often travel or on a business trip. It allows you to operate your mobile devices on the go. Write fast, easy and error-free! It is also a good choice for editors
♥DUAL CONNECTION MODES : You can connect the keyboard with your device via Bluetooth or USB cable. Your device will prioritize to recognize the USB wired mode when you connect at the same time. When you remove the usb cable, the keyboard will automatically switch to bluetooth mode
♥WIDE COMPATIBILITY: With Bluetooth 3.0 technology, the foldable keyboard can work with 3 major operating systems: iOS / Windows/ Android. NOTE: [For Desktop PC Laptop without bluetooth function, you need to use third-party bluetooth adapter (not included) before use]. Folding size: 5.98" x3.82" x0.71"
♥RECHARGEABLE BATTERY & EXQUISITE WORKMANSHIP: Built-in rechargeable battery is more energy efficient. Just two hours of charging, standby time is up to 560 hours. Aircraft grade aluminum for excellent stiffness. It is very durable and has the ability to resist bumps. Sturdy and handy at the same time!

Whoopee cushion

Unbranded 24 Fart Whoopee Cushion - Party Joke Supplies whoopie Wholesale lot Just for Laughs

These Whoopee Cushions are the best joke around to do on people. Each measures 7 inches.
Each comes brand new / factory sealed. This is just one of those awesome classic pranks to do to someone. The prank just never gets old
Great for kid parties! Because we import direct sometimes we get different batches of styles and colors of the whoopee cushions so they vary slightly from picture shown
Each comes brand new / factory sealed
Makes a GREAT gift

Flashy fidget spinner

Sale

Bestseller No. 1

Fidget Spinner ADHD Anxiety Toys 5 Pack Stress Relief Reducer Spin for Adults Children Autism Fidgets Best EDC Hand Spinners Bearing Trispinner Finger Toy Focus Fidgeting Restless Tri-Spinner SCIONE

PACKAGE INCLUDED: 5 Fidget Spinner DIAMETER: 2.95 inches. Thickness: 0.31 inches.5 COLOR: Red / green / white / blue / black
HIGH SPEED HYBRID CERAMIC BALL in the center to ensure the smoothest rotation and consistency. 3 STEEL 608 COUNTERWEIGHT BEARING WEIGHTS to increase centripetal force and spin time. BEARINGS ARE REMOVABLE for future upgrades.
ROUND CORNER AND SMOOTH SURFACE: Protect your fingers from scratching. NO REPAIR, OIL, MAINTENANCE NEEDED: Use the stress relief toys right out of box. GUARANTEE 1 MIN+ SPIN TIME: The Fidget will comfortably spin for 2 minutes and with a really hard spin even longer. They also suffer very little slow down during tricks.
EASY TO USE: To spin the adhd fidget toys simply hold with one finger either side of the centre and then with your other hand spin. With practice the spinners can be used with one hand only. To use the anxiety toys on a table simply press the centre to keep it stable and at the same time spin. The fidget toys will continue to spin once you let go.
GREAT TOYS FOR FIDGET, ANXIETY, FOCUS, ADHD, AUTISM, QUITTING BAD HABITS: With a fidget spinner, you will be able to curb unwanted habits such as nail biting and smoking. Your boring time will pass away quickly and you will enjoying a good time when you alone. Instead of fidgeting around with your finger nails you can simply grab the fidget spinner and play with it. Many people have successfully curbed unwanted habits using this funny and cool fidget toy.

Conversation starter cards

Bestseller No. 1

TableTopics Original - 10th Anniversary Edition: Questions to Start Great Conversations

This new version of our popular Original edition has 25% updated questions
With more than 2 million copies sold, TableTopics are the #1 best-selling conversation starters
135 thought-provoking questions inspire the best kinds of conversation at dinner parties, family gatherings, or any time you want to break the ice.
A fun way for family and friends to reconnect and discover more about themselves and each other
Created for adults but appropriate for ages 12+

Magic Putty

Sale

Bestseller No. 1
And that's our list – 200+ Care Package Ideas For females on their period.
Got Better Period Care Package ideas?
Let's hear from you – what would you include in a Period Care Package? What are the items you would want to receive if you were getting a PMS gift basket?