An excellent way to show care and love to a lady on her period; girlfriend, best friend, sister or any lady that wouldn't mind receiving a period gift from you is by putting together a Care Package with all of her favorite things in it; this could be a PMS kit or a Period Care package.
A period care package is a box of period gifts for a lady. It could contain essential items like sanitary pads, tampons, painkillers, chocolate, herbal teas, portable heating pads, and even fun items like poems, artwork and other wacky or sweet items.
We understand that putting together a period care package could be tough, especially for guys, who are mostly clueless at that time of the month.
If you're clueless on what to put in a period kit for a girlfriend or lady friend, this article contains over two hundred Period Care Package Ideas to help you build the perfect period gift basket.
How to Make a Period Care Package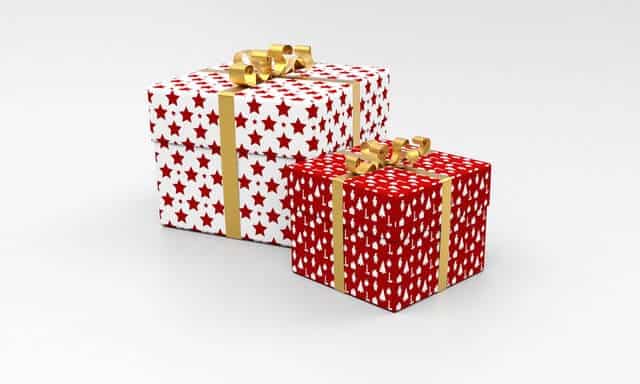 When putting together a care package for a female on her period, never forget that the most important items should be feminine hygiene items to help her stay clean and fresh during that week.
Making a budget to plan how much you'd be spending on purchasing the care box item, packaging the items and having them sent or delivered would be helpful as well, as hygiene products could be quite expensive.
If your care package is for a female who resides close to you, having it delivered by a delivery service or hand-delivered by you are usually the two choices to pick from.
If your care package is to be sent overseas, this can be done with the help of a shipping company or the post office.
After purchasing a care box from another of these two sources, necessary information such as shipping regulations that are to be adhered to as well as the shipping date of your box would be communicated to you. You would also be required to submit information such as your address, the receiver's address and a list of all items in your care package.
Ensure all your items are correctly placed in the box. Keep all edibles away from harmful substances such as Antibacterial liquids, detergents, etc. so that they do not carry unpleasant smells or taste.
If you like, you can also choose to decorate your care box with colorful ribbons, tissue papers, and markers before you have it dropped off to be sent.
Essential PMS Kit Items
When building a PMS care package, there are some items the recipient will expect to find in the box, these items include:
Treats Ideas for a Period Care Package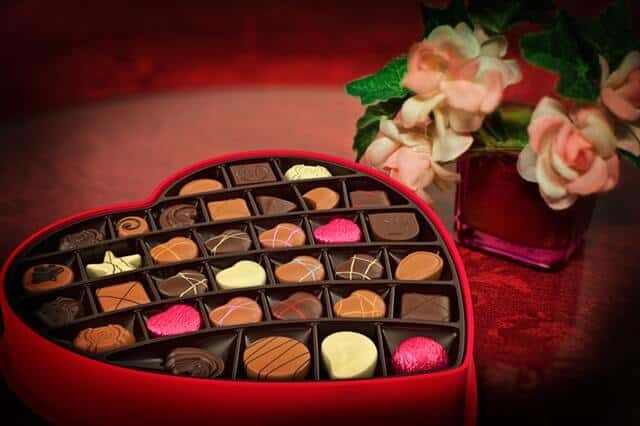 Having the right treats at that time of the month can be super helpful, most especially comfort foods and snacks that could help take care of cravings, hunger or serve as a sweet distraction. Here are a couple of popular edibles that females on their period can enjoy:
Clothing Ideas for a Period Care Package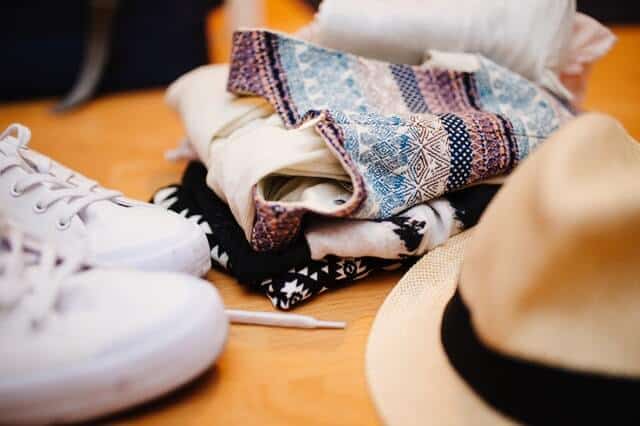 The right clothing can make even the most restless female feel a bit of comfort and get relaxed with her body. Here are some clothing Ideas to include in a care package when that special lady is on her period:
Personal Item Ideas for a PMS Kit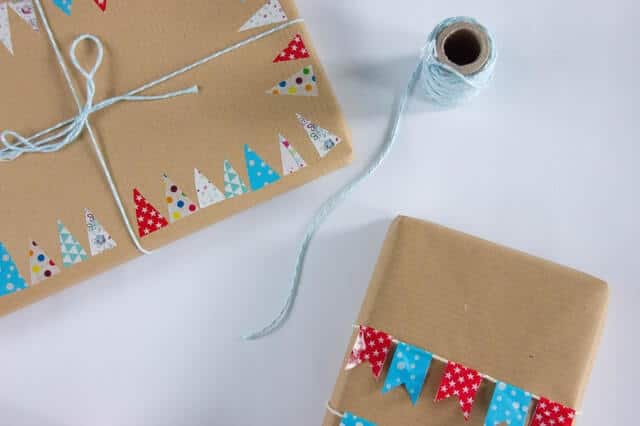 There are countless self-care items that a lady would appreciate at that exhausting time of the month. These items can help her feel better, perform better and take care of her appearance. Here's an extensive list of personal up-keep items that fit in a PMS box:
Entertainment Items for a Period Gift Basket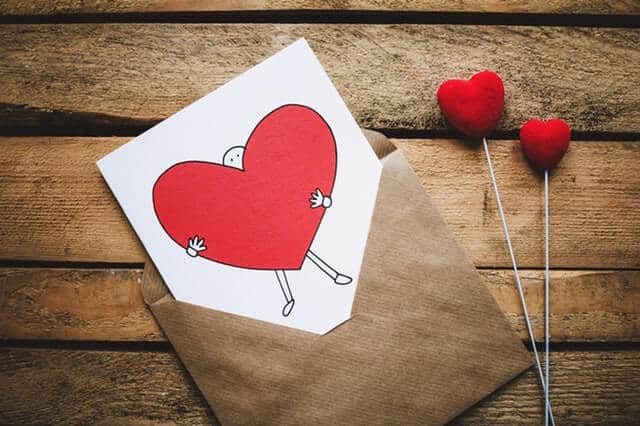 It's easy for a female to want to stay in bed or remain indoors during her period because of cramps or fatigue. It is, however, easier to get bored this way. Here are some fun Care Package items to keep her occupied indoors:
Comedy Movie CD

Bestseller No. 1

Stuffed Teddy

Bestseller No. 1

Baby GUND My 1st Teddy Bear Stuffed Animal Plush, Tan 15"

Baby's first teddy. You never forget your first teddy bear. Make baby's first friend last a Lifetime of hugs and as nursery décor with My 1st teddy.
Gender-neutral color. This My 1st teddy gender-neutral Tan color with matching satin accents is a modern and unique alternative to the traditional pink or blue, Perfect for gifting to baby girls and boys alike and matching modern nursery décor.
High-quality, safe materials. Like all GUND plush, My 1st teddy is made from high-quality, huggable plush material for a lifetime of hugs and play. High safety standards for baby, including embroidered eye and nose details, ensure safe use for all ages.
Fun for all ages. 15" plush My 1st teddy is machine washable for easy cleaning and appropriate for ages 0+.
Premier plush: the oldest Maker of soft toys in America, GUND was one of the first companies to produce a teddy bear. For over 120 years, GUND has been creating unique teddy bears & stuffed animals recognized worldwide for their quality & innovation.

Girly magazines

Us Weekly

Amazon Kindle Edition
American Media Inc. (Author)
English (Publication Language)
10/25/2011 (Publication Date) - American Media Inc. (Publisher)

Netflix Gift cards
Adult Coloring Books 

Bestseller No. 1

Chick flick novel

Bestseller No. 1

The Holiday

Amazon Prime Video (Video on Demand)
Cameron Diaz, Kate Winslet, Jude Law (Actors)
Nancy Meyers (Director) - Nancy Meyers (Producer)
English (Playback Language)
English (Subtitle)

Singing Greeting Card

Bestseller No. 1

Talking Products, Recordable Greeting Card, 40 Seconds Recording with Replaceable Batteries. Record and Send Your own Personal Voice Message, Music or Sound Effects.

Record and play speech, music or sound effects using the built-in microphone and speaker.
Your recorded message will play as the card is opened. Make someone smile with this truly amazing gift, it's the next best thing to being there.
40 seconds recording time. Re-record your message as many times as you wish.
Your precious recording will be preserved forever, even if the batteries are depleted or replaced.
Blank plain white card. Add photos, draw, paint or stick to create a special personalised card for Christmas, Birthdays, Weddings, Thanksgiving, Valentine's Day, Mother's Day, Father's Day

DVD player

Bestseller No. 1

HDJUNTUNKOR Portable DVD Player with 10.1" HD Swivel Display Screen, 5 Hour Rechargeable Battery, Support CD/DVD/SD Card/USB, Car Headrest Case, Car Charger, Unique Extra Button Design

【Pure HD Cinema level screen】brand-new self-produced LCD screen has more high-definition and top picture quality. Upgraded 10. 1-Inch 1024*600 swivel screen with 270-degree rotation and 180 degrees flip allows you to get the perfect view every time. We provide 1-year technical support services.
【Longer Watching Time】Adds a protection board for the battery to achieve the highest quality and safety. You can enjoy your favorite videos for up to 5 hours without charging. Additional charging option with the car charger and AC adapter ensures you can use it for longer anytime, anywhere.
【Unique Button Design】The ONLY DVD player on the market that has two sets of operating systems, one for daily viewing, another for on-board viewing. With a Customized car bag, the Portable DVD Player for Car does not need to be taken out of the headrest mount bag when used in car, reducing the inconvenience during travelling.
【Supports Huge Array of Multimedia】Supports direct play of CD, DVD, CD-R/RW, DVD -R/+R, DVD+RW/-RW, VCD, SVCD (but NOT blu-ray DVD). It is region free. In addition, it supports max 32GB USB and SD cards for playing MP3/WMA/WAV, JPEG, MPEG2/AVI/DIVX.
【Break-point Memory】Built-in break-point memory function means the DVD will begin where you left off last time.

Deck of cards

Bestseller No. 1

Bicycle Playing Cards - Poker Size, [Colors May Vary: Red, Blue or Black]

Bicycle Standard playing cards – poker size – single deck (colors may vary)
Bicycle Standard playing cards featuring the historic rider back.
Each Bicycle deck is a standard deck of playing cards consisting of 52 Traditional suited playing cards, two jokers, and two additional ad cards.
Great for all card games including Poker, canasta, Rummy, Pinochle, Euchre, hearts, Blackjack, go fish, Baccarat and many more!
Bicycle playing cards are made in USA and have an air-cushion finish for ease of handling and shuffling.

Blank Scrapbook to fill

Bestseller No. 1

Innocheer Scrapbook, 80 Black Pages Photo Album, 11.6 x 8.3 inch Great for Craft Paper DIY Anniversary, Wedding, Valentines Day Gifts(Brown)

ALBUM SIZE: 12.4"L x 8.27"W x 0.75"H. 40 sheets(total 80 pages) to hold over 160 photos. Large photo album with wrap tie closure.
SUPERIOR QUALITY: hard cardboard cover, superior black pages, non-fading, thick craft paper.
360 degree sheet rotation, lays flat when opened, do it yourself. This will be the perfect personalized gifts.
GREAT FOR: Graduation gift, Valentines day gifts for her/him, Anniversary gift, Christmas gift, Mothers' Day gift, baby shower gift, Birthday gifts, Wedding guest book, Photo Storage, Travel Record.
Very stylish and classy way to store and present your photos.

Power bank

Bestseller No. 1

Portable Charger Power Bank 25800mAh Huge Capacity External Battery Pack Dual Output Port with LED Status Indicator Power Bank for iPhone, Samsung Galaxy, Android Phone,Tablet & etc(Black)

【Power bank high capacity】The 25800mAh power bank could charge your phone at least 5-7 times, Suitable for business, travel, going out, you don't have to worry about your phone low battery. [Note:High capacity so the products weight 350g]
【Portable charger with 2-port 3.1A output】 The portable charger with 2 USB ports in combination with a 5V / 2.1A and 5V / 1A output will provide your device with fast enough power.Dual USB Outport Charging let you quick charge your phone and still have some juice to share with other devices.
【External battery with protection system】 We use a high quality A + polymer lithium battery to extend the life of our products. Built-in security devices protect your devices from excessive power, overheating and overcharging.
【Highly compatible】 Suitable for all phones, tablets. (Note: The package comes with a micro USB cable used to charge the power bank and some Android phones. If your phone requires a Lighting cable and a Type C cable, please use your phone cable.)
What You Get: Lanluk Power bank 25800mAh portable charger, Micro USB cable, User Manual, our worry-free 18-month friendly customer service.

Extra-long Phone Cord

Bestseller No. 1

Phone Extension Cord 25 Ft, Telephone Cable with Standard RJ11 Plug and 1 in-Line Couplers and 20 Cable Clip Holders, White

【High Quality】This white extension cord is made from high-quality material for long use
【Wide Application】This telephone cords for landline phone comes with two RJ11 standard phone connectors on both ends and 1 inline coupler, which can be used for telephones, fax machines, modems, answering machines, etc
【Great extender】High-Quality phone line cord extension allows you to place your phone 25 ft away from the telephone wall jack
【Ensure Great Connection】The cores of wires are made of pure-copper, 100% 26WAG, much better than ordinary Copper-Clad-Steel telephone cord; contacts of plugs are coated with thicker gold plate. Both ensure great connection and calls.
【Come with Cable Clips】With 20 white adhesive cable clip holders, help those cluttered cables and cords around your desk much nicer, cleaner, and safer

Colorful Journal

Bestseller No. 1

Siixu Colorful Blank Notebook, Unruled Personal Diary Journals to Write in for Women, Hardcover Writing Notepad Gift, Unique Watercolor Design, 192 Pages, 2 Bookmarks, Unlined

Colorful blank pages (we removed all the Chinese characters and thank you messages on the pages);
SMALL SIZE:135mm*185mm/5.3*7.2in(Colored notebook), 192 pages and 96+ Unique Color Design thick Paper
Suit for gratitude journal, take notes, plans, ideas, records, thoughts, daily planner, bullet journal, extract the beautiful sentence and etc, also can work as class notes for students or learners, useful supplies for schools and offices;
Pretty designed, made with high quality paper and covers for easy writing and durability. It is a truly a wonderful Christmas & Birthday gift to young writer, friends;
The name of the art notebook is "A Midsummer Night's Dream", as beautiful as a poem.

Set of silly masks

Bestseller No. 1

BrightJungle Under Eye Collagen Patch, 24K Gold Anti-Aging Mask, Pads for Puffy Eyes & Bags, Dark Circles and Wrinkles, with Hydrogel, Deep Moisturizing Improves elasticity, 16 Pairs

✔ BrightJungle 24k gold energizing eye recovery mask provide everything your eye skin needs to be healthy. Say goodbye to tired eyes, fine lines, wrinkles, dark circles, under-eye puffiness and loss of firmness!
✔ HYALURONIC ACID provides instant and long lasting hydration to the skin around your eyes. Is also very effective at defending sensitive skin from environmental aggressors like the air pollution and weather. Hyaluronic Acid is key in helping skin maintain a youthful appearance.
✔ COLLAGEN is powerful anti-ageing skin treatments, helps the skin to keep it firm and healthy. Eye gel pads are contains a powerful cocktails of ingredients such as collagen amino acids they will restore elasticity to your skin and reduce puffye eyes, wrinkles, crows feet, finelines and dark circles under your eyes.
✔ HOW TO USE - Clean your eyes with warm water and dry. Remove the eye mask and get close to the skin around the eyes. Take off after about 15-20 minutes. Remove the eye mask and gently massage the skin around the eyes.
✔ QUALITY CONTROL - We do our Best to Get the Best Quality Product on the Market

Page holder for books

Bestseller No. 1

TILISMA Book Page Holder – Handmade Natural Walnut Thumb Bookmark -Novel Reading Accessories Gifts for Readers, Book Lovers Gifts, Bookworm Gifts, Literary Gifts - Book Accessories (Small 0.78 inches)

📖 READ WITH JUST ONE HAND - TILISMA Page Holder helps you to hold the pages in your book wide open for convenient reading with one hand, so you still have a free hand for a coffee, cooking or traveling!
📖 NEW AND IMPROVED DESIGN - Lightweight, compact and portable! Fits for both thick and thin books with glue binding! Simply slide it on your thumb, pick up your favorite book and the two wings will keep it open! Cannot be used without a thumb as a book weight!
📖 PREMIUM CONSTRUCTION - Carefully handmade from finest natural walnut by expert artisans. Its smooth texture and ergonomic design will keep your hand comfortable and cramp-free!
📖 AN AMAZING GIFT IDEA - Perfect gift for teachers, librarians, bookworms, bibliophiles, or anyone who loves to read books or collect novelty items.
📖 SIZE MATTERS! - Mini ( 0.71") is for KIDS, Small (0.78") is for MOST WOMEN, Medium (0.86") is for women with VERY large fingers and MEN with thin fingers, Large (0.94") is for MEN with medium fingers and XL (0.98") is for MEN with large fingers

Bluetooth speaker

Sale

Bestseller No. 1

OontZ Angle 3 (3rd Gen) - Bluetooth Portable Speaker, Louder Volume, Crystal Clear Stereo Sound, Rich Bass, 100 Ft Wireless Range, Microphone, IPX5, Bluetooth Speakers by Cambridge Sound Works (Black)

HIGHER QUALITY CRYSTAL CLEAR STEREO SOUND - The OontZ Angle 3 (3rd Gen) is Designed and Engineered by Cambridge Sound Works in the USA for greater clarity sound, accurate mids and clear highs from dual precision acoustic stereo drivers; the bass output is enhanced by our proprietary passive bass radiator; unique triangular design and downward facing bass radiator further enhance the sound quality; the Higher Quality Crystal Clear Sound & Features distance it from the competition
LOUDER VOLUME - Surprisingly loud, the Volume Booster 10+ watt power AMP pumps out more volume and plays your music with no distortion, even at maximum volume; the louder volume makes the OontZ Angle 3 (3rd Gen) Portable Bluetooth Speakers the perfect speaker for any room and the ideal Outdoor Speakers
INCREDIBLE 100 FOOT BLUETOOTH RANGE - Play the OontZ Angle 3 (3rd Gen) Bluetooth Speakers up to 100 unobstructed feet away from your device; advanced antenna design with Bluetooth 4.2 provides greater wireless range and faster Bluetooth connection; connects easily with the Echo Dot, Echo Dot 3rd Gen, Echo, Echo Plus, iPhone 6, iPhone 7, iPhone 8, iPhone X, iPad, Samsung Galaxy 8, Samsung Galaxy 9, Samsung Note, Smartphone, Cellphone, Laptop, computer, Mac, and all other Bluetooth devices
IPX5 WATER RESISTANT – The OontZ Angle 3 (3rd Gen) is totally Splashproof, Rainproof shower speaker, great Shower Speaker; with IPX5 certification the speaker can resist gentle water spray and splash but cannot be partially or fully submerged ..... The perfect Gifts for Men, Gifts for Women
LONGER BATTERY PLAYTIME UP TO 14 HOURS - Play from morning till night; battery can play up to 14 hours at 2/3 volume; AUX IN Jack connect from TVs and non-Bluetooth devices with a 3.5mm Line-In cable for the Perfect Line-In Speaker; BUILT-IN Microphone for personal handsfree speakerphone calls from a Cellphone or iPhone; Light-weight just 10 oz, 5" long, 2.8" high INCLUDES Micro-USB charging cable; Official OontZ Angle 3 Carry Case available sold separately on Amazon

Wireless Earphones

Bestseller No. 1

TOZO T6 True Wireless Earbuds Bluetooth Headphones Touch Control with Wireless Charging Case IPX8 Waterproof TWS Stereo Earphones in-Ear Built-in Mic Headset Premium Deep Bass for Sport Black

[TWS & BLUETOOTH 5. 0] - Adopt the most advanced Bluetooth 5. 0 technology. TOZO T6 Support HSP, HFP, A2DP, AVRCP. Provides in-call stereo sound. Also own fast and stable transmission without tangling.
[Hi-Fi Stereo Sound Quality] - TOZO T6 Offers a Truly Natural, Authentic Sound and Powerful Bass Performance with 6mm Large Size Speaker Driver.
[One step pairing] - pick up 2 headsets from charging box They will connect each other automatically, then only one step easily enter mobile phone Bluetooth setting to pair the earbuds.
[IPX8 waterproof]- earbuds and charging case inner Nano-coating makes it possible to waterproof for 1 meters deep for 30 minutes. It is suitable for sports to prevent water. Ideal for sweating it out at the gym . Even Wash the earbuds and base.
[Charge on-the-go] - TOZO T6 wireless earbuds can last for over 6 hours' playtime from a single charge and 24 extra hours in the compact charging case. Charging case support wireless charging. Providing convenient charging way with no strings attached.

Selfie stick

Bestseller No. 1

Mpow Selfie Stick Tripod, All in 1 Portable Extendable Selfie Stick with Bluetooth Remote & Fill Light, Compatible iPhone 11/11PRO/XS Max/XS/XR/X/8P/7P, Galaxy S20/S10/S9/S8 Gopro/Small Camera, Black

ALL IN 1 TRIPOD & SELFIE STICK COMBO FOR PHONE & CAMERA: combination of handheld Selfie stick, table tripod, floor tripod. It fits most iOS/Android phones, GoPro (ONLY with universal 1/4 screw, But NO COME WITH GoPro Adapter) and small cameras (less than 500G, screw diameter: 0. 25in). The tripod feature makes selfie stick also an ideal phone tripod, it can liberate your hands to take selfies, record home life, study online, work, watch videos, video calls, live stream, share cooking etc.
DETACHABLE BLUETOOTH REMOTE WITH FAST CONNECTING: take group selfies without worrying about holding the stick tightly in your hand. Fast connecting speed and low energy cost, offer you a long time use. Control range: 10M/33ft. (Note: Can only be used for cell phones and Bluetooth cameras. ) premium 55mAh battery that can be used to take > 50000 photos after full charge within 30 - 45 minutes.
FILL LIGHT & ADJUSTABLE SHOOTING MODES: double press to open the fill light, short press to adjust brightness, brings you good complexion when the light surrounded is not good enough. 360°Clamp rotation to choose horizontal or vertical camera mode, 270°neck rotation to meet different needs better, such as full-body photo, live broadcasting, take group photos like parties, graduation, wedding, travel.
STABLE TRIPOD & EXTENDABLE LENGTH: using aluminum alloy body and unique fold-open-lock mode for stable & Strong support. 6. 5 inches folded size & up to 29. 5 inches extension length. Compatible stability, extension and portable enough compared to other common Selfie stick phone tripod.
WHY WE RECOMMEND MPOW ALL IN 1 SELFIE STICK TRIPOD STAND: it not only gives you fill light & compact design, but also compatible with GoPro and small camera/ cell phones to unleash your creativity. How lucky you are to get a more cost-effective Selfie stick and tripod for the same cost.

Edible Body Paint

Sale

Bestseller No. 1

Jigsaw Puzzle

Bestseller No. 1

Jigsaw Puzzles for Adults 1000 Piece Puzzle for Adults 1000 Pieces Puzzle 1000 Pieces Italy Lake Como Small Town

Contains 1000 pieces puzzle and a poster. Finished size: 27.56" x 19.69"/70*50cm.(Paper puzzle)
Educational decompression toys, It is a good choice for home entertainment. Please note that our puzzle does not include a picture frame. If you want to hang the puzzle, you need to purchase another picture frame yourself.
Be made of high quality paper material, non-toxic. Recommend for children age of 8 and up. There are letter partition on the back of the puzzle.
Put together jigsaw puzzles. Jigsaw puzzles quiet the mind and induce a state of creative meditation. They tap into our creativity and rewire our brains to make "connections" The most valuable parent-child game. Intellectual game for adults and kids. Good choice for Birthday and Christmas gifts
Missing support: If you find yourself missing a piece in the puzzle, please contact us and I will reissue the missing block.

Stuffed Uterus toy

GIANTmicrobes Uterus Key Chain

Everyone starts life in a woman's uterus where we develop during pregnancy. Each side of the uterus has an ovary with thousands of human eggs.
Uterus mini microbe (6") includes mini-tag and key chain clip.

Workout CDs

Bestseller No. 1

Colorful Touch Lamp

Bestseller No. 1

Biilaflor Touch Lamp, Portable Table Sensor Control Bedside Lamps with Quick USB Charging Port, 5 Level Dimmable Warm White Light & 13 Color Changing RGB for Bedroom/Office/Hallways

The incredibly convenient 360 degrees touch control offered by the Biilaflor makes it super simple to use. With a white light mode that features three brightness levels and a multicolor setting, which includes over 256 combinations, it's great for special events.
With a colorful light that creates different effects to suit your mood, the Biilaflor Dimmable is perfect for illuminating any space for every occasion. It's battery-operated, charges via USB, and can be turned into overhead lighting with its retractable hanging strap.
Dimmable for color-changing capability and funky round shape. In addition to providing soft, eye-friendly light, the Biilaflor is very handy carrying that makes it easy to take with you to the kitchen for a late-night glass of water, and it's also great to have around during emergency situations in case you lose power.
Remote -Control 13 Colorful Display: Auto-cycle an extensive selection of colors from the red-green-blue color spectrum or pick and pause on your favorite, just simply tap the control panel on the top of the touch lamp,and change the colors you want,that's great for relaxing background illumination and reading
Your Satisfaction Matters: We provide a 30-day money-back guarantee, 18-month warranty, and lifetime technical support to ensure your good shopping experience, just buy with confidence

Amazon Echo Spot

Sale

Roku Ultra | Streaming Media Player 4K/HD/HDR with Premium JBL Headphones 2019

New! Disney+ and Apple TV are now streaming on all Roku devices
Power, picture, performance: Roku Ultra lets you stream free, live and premium TV over the Internet; right on your 4K TV; Roku's top of the line media player with a quad-core processor and our best wireless, Roku Ultra is perfect for heavy streaming in HD, 4K, and HDR
Ultimate connectivity: No matter what you're streaming, enjoy a strong connection with dual-band wireless or use the Ethernet port for wired streaming
Brilliant picture quality: Experience your favorite TV in stunning detail and clarity; Perfect for HD, HDR, and 4K streaming, enjoy picture that's optimized for your TV with sharp resolution and vivid color
Take control of your TV: Use your voice to set personal shortcuts for one-touch control, search across channels, turn captions on, and more with the enhanced voice remote; plus, enjoy private listening with the included Premium JBL headphones and TV controls

Bouncy ball

Bestseller No. 1

Pllieay 24 Pieces Jet Bouncy Balls 25mm Mixed Color Party Bag Filler for Children

Packet including: 24pcs Bouncy Balls, packing by random pattern
Material: PU, non-toxic and environmentally safe materials
Diameter size(approx): 25mm / 1 inch
Features: Non-toxic and environmentally friendly, high quality, light weight, bright colour, good elasticity, high strength
Great toy for kids; Cats love to play with these; These make great party bag fillers

Crossword puzzles

Sale

Bestseller No. 1

Yoga CDs

Sale

Bestseller No. 1

Streaming stick for movies

Sale

Roku Ultra | Streaming Media Player 4K/HD/HDR with Premium JBL Headphones 2019

New! Disney+ and Apple TV are now streaming on all Roku devices
Power, picture, performance: Roku Ultra lets you stream free, live and premium TV over the Internet; right on your 4K TV; Roku's top of the line media player with a quad-core processor and our best wireless, Roku Ultra is perfect for heavy streaming in HD, 4K, and HDR
Ultimate connectivity: No matter what you're streaming, enjoy a strong connection with dual-band wireless or use the Ethernet port for wired streaming
Brilliant picture quality: Experience your favorite TV in stunning detail and clarity; Perfect for HD, HDR, and 4K streaming, enjoy picture that's optimized for your TV with sharp resolution and vivid color
Take control of your TV: Use your voice to set personal shortcuts for one-touch control, search across channels, turn captions on, and more with the enhanced voice remote; plus, enjoy private listening with the included Premium JBL headphones and TV controls

Rubik's cube

INTEGEAR Full Size 56mm Magic Speed Cube 3x3 Easy Turning and Smooth Play Durable Puzzle Cube Toy for Kids

FUN FOR ALL AGES - Great brain teaser for the kids and a stress reliever for the adults after a long day. Promotes problem solving skills, eye-hand coordination, and cognitive thinking.
SMOOTH PLAY – This 3x3x3 brain teaser cube is ready to play without any tuning. At the same time you can adjust the tension to your specific needs with a screw driver.
FASTER TURNING – Great corner cutting for advanced play.
ECO- FRIENDLY MATERIAL – Made with non-toxic ABS material with long lasting vivid colors.
RISK FREE, FULL MONEY BACK GUARANTEE - If you don't like our cubes for any reason. We will replace or issue a full refund. However, we strongly believe in the quality of our products and we are so certain that you will love our product.

Mini Karaoke microphone

BONAOK Wireless Bluetooth Karaoke Microphone,3-in-1 Portable Handheld Karaoke Mic Speaker Machine Christmas Birthday Home Party for Android/iPhone/PC or All Smartphone(Q37 Rose Gold)

【 PARTICULAR DESIGN】 - The excellent design of our karaoke microphone is very suitable for your hand, which can make you feel more comfortable. And the built-in high-quality Bluetooth module can be used as speaker, player and Recorder, compatible with various singing applications
【TWO WAYS CONNECTION】— Bluetooth Connection & Cable Connection. You just need to connect your phone with cable or Bluetooth, and then open the singing APP on your phone. The built-in clearly audio and vividly sound effect can make you listening and singing anytime and anywhere
【HIGH COMPATIBILITY】— Supporting micro SD card max 32GB(NOT INCLUDED) and song switch. The Bluetooth has a distance of connection(10m)
【EASY TO USE】— Multi-function buttons, easy to switch to different model, adjust volume, sing and play music. With echo model,our karaoke microphone can bring a surrounding immersion. And the USB port allows you to plug USB, turn this magic piece to MP3, and play it directly
【BONAOK Rechargeable Battery】— 2600mAh rechargeable multi-protect lithium battery(18650) ensures a longer sing time. Quicker charging, long-time lasting.

Amazon Gift Certificate

Amazon.com Gift Card in a Flower Pot Reveal

Gift Card is affixed inside a reveal product
Gift Card has no fees and no expiration date
No returns and no refunds on Gift Cards
Gift amount may not be printed on Gift Cards
Scan and redeem any Gift Card with a mobile or tablet device via the Amazon App

MiFi for Internet connection

Bestseller No. 1

GlocalMe G4 Pro 4G LTE Mobile Hotspot, Worldwide WiFi Portable High Speed WiFi Hotspot with US 50GB & Global 1GB Data for 30 Days, No SIM-Card, Pocket MIFI,Buy US Data 12G, get 12G Free (Gray)

【50GB US Data & 1.1GB initial Global Data】We understand the new home life makes you bored, therefore GlocalMe G4 pro comes with 1.1GB global data.As for 50GB US Data,please offer us device IMEI number to redeem the data.This offer only limited for10th-25th SEP.
【Double Your Data with the Same Price】 GlocalMe MiFi 6G USA data package used to be $35.99, now you will get 12 GB in total with $35.99. 12GB used to be $59.99, now you can get 24GB in total with $59.99,as low as $2.49/1G.
【Perfect Stay-at -home/travel gadget】Global coverage in 140+ countries and regions. SIM-card free. Fast and stable 4G internet at a maximum speed of 150 Mbps download/50 Mbps upload. We offer 24/7 online support to keep you connected and entertained. Check our official website for detailed coverage: www.glocalme.com.
【Glocalme App】Connect up to 5 smart devices including laptop, smart phone, kindle, etc. Download Glocalme App to easily manage your hotspot and purchase data plans at low cost. Available on iOS and Android. No contract or extra roaming charges. Network optimization to solve network congestion function. Keeping you connected is a top priority.
【Intelligent Network Selection】G4 Pro connect to the best local network automatically,no more network congestion issues.It also Provides an reliable and ultra fast 4G Internet.Work for 15 hours with 3900mAh battery which could also recharge your smart phone on the road.

Edible bubble
Bubble wraps

Bestseller No. 1

Flashing wine glass

Bestseller No. 1

Lily's Home LED Light Up Flashing Wine Cocktail Glasses. Color Changing. Set of 4.

FUN AND COLORFUL: Each glass features flashing or still LED lights with 7 different colors to choose from, plus a "Rainbow" mode which cycles through the 7 colors. What a fun addition to a party!
SUPER BRIGHT: This super-bright LED Drinkware is sure to liven up any party or event! Each cup can be set to a different color mode so no more accidentally grabbing someone else's drink.
HIGH QUALITY AND SAFE MATERIALS: Made of a high quality, safe, clear acrylic, with replaceable batteries. Each cup includes 3 pre-installed, replaceable AG13 button cell batteries, so you are ready to go out of the package.
CAPACITY: This set of 4 glasses each hold up to 8 oz. of your favorite alcoholic (or non-alcoholic) beverage. Glasses measure 7" high with a 3" top diameter. They are reusable, but please only carefully hand wash and do not place in the dishwasher.
A GREAT GIFT IDEA: Lily's Home makes a wide array of products for every home and garden lover. Whether you're looking for a perfect gift to spruce up your friend's garden, or if you need a housewarming present, Lily's Home has something for everyone!

Knitting Kit

Bestseller No. 1

Calm Club Blanket Knitting Kit - Chunky Comfort Blanket Knit Kit - Includes 7 Balls of Chunky Yarn, Bamboo Knitting Needle and Knitting Guide - Mindfulness and Relaxation Gift Set for Women

COMFORT BLANKET KNIT KIT - Experience the benefits of knitting, proven to reduce stress, anxiety, and depression. A meditative relaxation tool that offers additional health benefits and improves your overall well-being.
YOUR BIG NIGHT IN - Indulge yourself to a big night in the comforts of your own home. There's restorative power in this mindful activity that will help you feel happier, healthier, and less stressed.
EVERYTHING YOU NEED TO KNIT - You get 7 Balls of Chunky Yarn, Bamboo Knitting Needle and a step by step Knitting Guide. Everything you need to knit your own beautiful warm blanket. Perfect for cozy nights in.
OUR COMMITMENT TO THE ENVIRONMENT AND CHARITY - Our range has been developed using natural and 100% recycled products. Calm Club donates a percentage of profits to supporting mental health charities.
GREAT GIFT IDEA FOR WOMEN - Make your gift more meaningful this year with this mindful knitting kit. It makes a great gift for all those with an interest in mindfulness, meditation, or relaxation.

Brow shaping kit

Bestseller No. 1

Pack of glitter bottles

Sale

Bestseller No. 1

USB stick

Sale

Bestseller No. 1

SanDisk 16GB Cruzer Glide CZ60 USB 2.0 Flash Drive - SDCZ60-016G-B35

Reliable storage for photos, videos, music and other files
Available in capacities from 8GB to 256GB
Transfer with confidence when moving images and other content
Retractable design keeps the connector safe
SanDisk SecureAcces software with 128-bit AES encryption and password protection(1)

Pack of Dominoes

Bestseller No. 1

Regal Games Double 6 Colored Dot Dominoes with Reusable Collectors Tin

VALUE: Includes 28 double six classic dominoes with colored dots and reusable collectors tin
QUALITY: Every double 6 domino dot have a high-quality color paint that is non-toxic and Eco-friendly
STORAGE: The reusable domino tin protects dominoes providing a durable and organized case that can be easily stored away
MULTI PLAYER: Play with 2-4 kids or adults at once (recommended for children ages 8 and up)
ALL THE GAMES YOU LOVE: The Double 6 Colored Dot Domino Set with Reusable Collectors Tin provides hours of family fun at home or on the go

Noise-canceling headphones

Sale

Bestseller No. 1

Craft supplies

Bestseller No. 1

Anti-stress feather

Bestseller No. 1

Mini Be Strong balloon

Bestseller No. 1

Letter Balloons - Custom Phrase 16" Inch Alphabet Letters & Numbers Foil Mylar Balloon | Create Your Banner

🎈FABULOUS PARTY DÉCOR/SUPPLIES: Our large Alphabet Foil letter balloons are perfect for birthdays, photoshoots, weddings, bridal showers, baby showers, birthday parties, gender reveals, photo backdrop, balloon garland and much more! These balloons will make any occasion fabulous and refine.
🎈EASY TO INFLATE & HANG: This air-filled alphabet decoration balloons feature two holes on each letter on the top to let you easily hang them together with a string which is included in the package to create a fashionable and welcoming banner for your event. Please note:THESE BALLOONS WILL NOT FLAOT
🎈REUSABLE: Yes, our amazing letter balloons are reusable. When the event is over, easily deflate your ballons and store them for the next occasion. INSTRUCTIONS PROVIDED
🎈PERFECT FOR EVERY OCCASION: Add more color, class, style, and elegance to your special day or simply raise the fun factor of the occasion. Our fabulous letter balloons (globos de letras para fiestas) are perfect for all kinds of parties and events whenever you to want to add more fun and style to the décor.
💯 100% RISK-FREE PURCHASE: Customer satisfaction is always our top priority! We want to make sure you have the event that you and everyone will remember. We design our event decorations to look simply stunning using the highest quality materials ensuring a memorable event! Each purchase is backed by our 100% Customer Satisfaction Warranty so that you can order knowing your investment is risk-free.

Mini E-reader stand

Sale

Bestseller No. 1

Gooseneck Tablet Holder, Lamicall Tablet Stand: Flexible Arm Clip Tablet Mount Compatible with iPad Mini Pro Air, Switch, Galaxy Tabs, More 4.7-10.5" Devices - Gray

❗Please be noticed that this type of tablet holder is good for reading and viewing only. When you tap on your tablet, because of its design principle of structure, it unavoidably bounces and wobbles. In that case, try to Loop The Goose neck arm that closes to bracket into "s" Shape, It will reduce bounce and wobble to some extent. It's suggest use one hand to hold your tablet while the other hand touches screen.
【Broad compatibility】this ergonomic gooseneck tablet holder, compatible with all 4. 7 - 10. 5 inch cell Phones and tablets, such as iPad mini 2 3 4, iPad Pro 9. 7 10. 5, iPad 9. 7 2018/ 2017, 2018 new iPad Pro 11, iPad Air, iPad Air 2, iPad Air 4, Galaxy Tab a 10. 1 10. 5 9. 7 8, Galaxy Tab s 8 9. 7, Galaxy Tab E 9. 6, Lenovo, Switch.
【Easy to mount & position】 the gooseneck clamp can be mount to places like bed headboard, desk or table next to your favorite chair. It raises your tablet to your eye level or any other height you want.
【Good for reading and viewing】 gooseneck tablet mount works as a good partner for your tablet on various occasions, like having face time video call, watching Netflix, reading with tablet. Also this tablet mount is good for viewing recipes while cooking in the kitchen.
【Protect eyesight and reduce neck strain】 with this tablet gooseneck mount, you can keep your tablet at appropriate distance from your eyes. And also ergonomically fix your posture while looking at the tablet.

Wireless folding keyboard

Sale

Bestseller No. 1

Samsers Foldable Bluetooth Keyboard - Portable Wireless Keyboard with Stand Holder, Rechargeable Full Size Ultra Slim Folding Keyboard Compatible IOS Android Windows Smartphone Tablet and Laptop-Black

【Bluetooth Foldable Keyboard】 Portable folding keyboard with free phone holder allows you to work anywhere, anytime! Standard-size design provides accurate, fast typing, just like the desktop keyboard you are used to. Quiet keys allow you to focus on your work. Perfect for travel and business trips.
【Pocket-Size & Easy to Use】 Only 5.53-ounce palm-sized keyboard can be folded into your pocket or backpack to carry around. Just press the CONNECT button to quickly pair with your devices. Automatic on/off and reconnection design makes operation more convenient. With a Samsers folding keyboard, you can start to write down your ideas anywhere quickly!
【Elegant Style & Rechargeable Battery】 Elegant and wear-resistant PU leather with contemporary styling. Its excellent touch and clean appearance make it perfect for your laptop and desktop. Built-in lithium battery can be used for 40 hours of continuous operation or 180 days of standby. One full charge last enough for your short business trip or vacation.
【Multi-system Compatible】 The Bluetooth keyboard works seamlessly with iOS, Android and Windows. Maintain a stable connection and provides fast response to devices within 10 meters of operation. Compatible with a variety of devices, including Apple iPad Air, iPad 4/3/2, iPad Mini 4, iPhone X/8/7/6, Galaxy Tab, Galaxy Note, Surface, Amazon Kindle, and other Bluetooth devices.
【100% Satisfaction Service】Samsers provides you with 24-hour Email Response & 100% Satisfaction Service & Lifetime Technical Support. If you have any questions, please don't hesitate to contact us.

Whoopee cushion

Unbranded 24 Fart Whoopee Cushion - Party Joke Supplies whoopie Wholesale lot Just for Laughs

These Whoopee Cushions are the best joke around to do on people. Each measures 7 inches.
Each comes brand new / factory sealed. This is just one of those awesome classic pranks to do to someone. The prank just never gets old
Great for kid parties! Because we import direct sometimes we get different batches of styles and colors of the whoopee cushions so they vary slightly from picture shown
Each comes brand new / factory sealed
Makes a GREAT gift

Flashy fidget spinner

Bestseller No. 1

FIGROL Fidget Spinner, Clear Fidget Toy, Crystal Led Light Rainbow Toy Finger Hand Spinner-Kids(Crystal)

☛Notice ☚FIGROL-Direct is committed to providing each customer with the highest standard of customer service. If you have any product problem concerned,please don't hesitate to contact us as soon as possible. It's our great honor to serve for you.☞ 3 colors(Red Blue Green) and different shining models.Press again to change the modes.
【SMALL ENOUGH TO USE ANYWHERE】At the office, commuting, in class, studying, in a meeting or watching TV. Simply keep one in your purse, pocket, car, or desk drawer and know that you always have this simple device with you
【Safety】 ABS Material can Provided with Shocking High Quality when Drop Spinner off Uncarefully,Besides,Produced Under Strict Supervision that meets new US Toy Safety Standard (ASTM F963-16)
【Gift】 Great Birthday or Festival Gift for Your Kids,or As any Special Day Gift!Cool light rainbow,Multi color Light Make it Much Attractive,More Fun!
【Energy Saving】Easy To Carry,Small,Light off if No Press the Button in 1 minute!

Conversation starter cards

Bestseller No. 1

TableTopics Original - 10th Anniversary Edition: Questions to Start Great Conversations

This new version of our popular Original edition has 25% updated questions
With more than 2 million copies sold, TableTopics are the #1 best-selling conversation starters
135 thought-provoking questions inspire the best kinds of conversation at dinner parties, family gatherings, or any time you want to break the ice.
A fun way for family and friends to reconnect and discover more about themselves and each other
Created for adults but appropriate for ages 12+
And that's our list – 200+ Care Package Ideas For females on their period.
Got Better Period Care Package ideas?
Let's hear from you – what would you include in a Period Care Package? What are the items you would want to receive if you were getting a PMS gift basket?