An excellent way to show care and love to a lady on her period; girlfriend, best friend, sister or any lady that wouldn't mind receiving a period gift from you is by putting together a Care Package with all of her favorite things in it; this could be a PMS kit or a Period Care package.
A period care package is a box of period gifts for a lady. It could contain essential items like sanitary pads, tampons, painkillers, chocolate, herbal teas, portable heating pads, and even fun items like poems, artwork and other wacky or sweet items.
We understand that putting together a period care package could be tough, especially for guys, who are mostly clueless at that time of the month.
If you're clueless on what to put in a period kit for a girlfriend or lady friend, this article contains over two hundred Period Care Package Ideas to help you build the perfect period gift basket.
How to Make a Period Care Package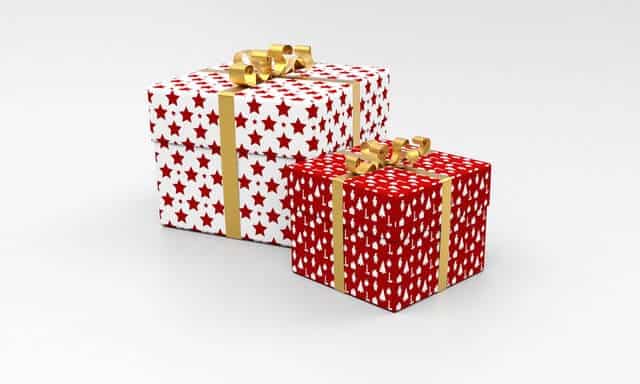 When putting together a care package for a female on her period, never forget that the most important items should be feminine hygiene items to help her stay clean and fresh during that week.
Making a budget to plan how much you'd be spending on purchasing the care box item, packaging the items and having them sent or delivered would be helpful as well, as hygiene products could be quite expensive.
If your care package is for a female who resides close to you, having it delivered by a delivery service or hand-delivered by you are usually the two choices to pick from.
If your care package is to be sent overseas, this can be done with the help of a shipping company or the post office.
After purchasing a care box from another of these two sources, necessary information such as shipping regulations that are to be adhered to as well as the shipping date of your box would be communicated to you. You would also be required to submit information such as your address, the receiver's address and a list of all items in your care package.
Ensure all your items are correctly placed in the box. Keep all edibles away from harmful substances such as Antibacterial liquids, detergents, etc. so that they do not carry unpleasant smells or taste.
If you like, you can also choose to decorate your care box with colorful ribbons, tissue papers, and markers before you have it dropped off to be sent.
Essential PMS Kit Items
When building a PMS care package, there are some items the recipient will expect to find in the box, these items include:
Sanitary towels
Hot pad
Period Tracker
Tampons
Vitamins
Tissue paper
Hot compress pack
Pocket calendar to track the dates
Painkillers
Tea: Herbal, Ginger or any other team that helps with the pain.
Treats Ideas for a Period Care Package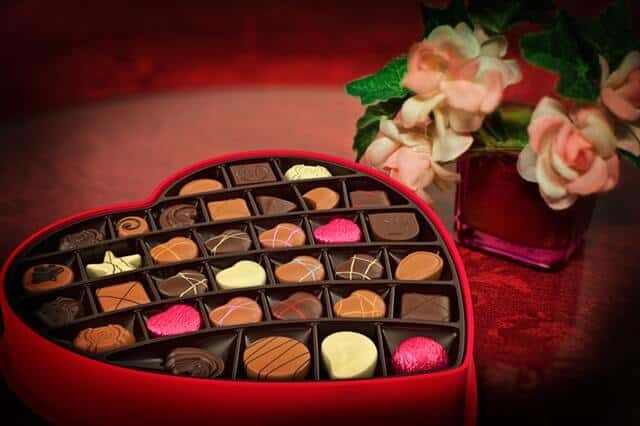 Having the right treats at that time of the month can be super helpful, most especially comfort foods and snacks that could help take care of cravings, hunger or serve as a sweet distraction. Here are a couple of popular edibles that females on their period can enjoy:
Low fat ice-cream
Dark chocolate
Ginger tea
Coconut chips
Apple slices
Homemade cookies
Pack of marshmallows
Chocolate-covered Pretzel
Scones
Energy drinks
Gourmet snack bar
Lemon candy
Organic milk
Strawberry Brownies
Ginger ale
Healthy sandwich
Fruit juice box
Jar of Nutella
Pack of Blueberries
Jar of Honey
Unsweetened yogurt
Carrot cake
Pumpkin bread
Bottle of Lemon juice
Mints
Organic Gummy bears
Canned soup
Instant Oatmeal
Pringles Potato Chips
Chocolate coated nuts
Peppermint tea
Granola Bar
Instant Noodles
Almonds
Mac and Cheese
Jar of Peanut Butter
Pecan Pie
Canned Chicken
Canned Tuna
Canned Veggies
Pepperoni Bread
Hard salami
Green tea
Chocolate Popcorn
Fruit Jellies
Raisins
Apple pie
Beef Jerky
Protein shake
Nausea-reducing lollipop
Clothing Ideas for a Period Care Package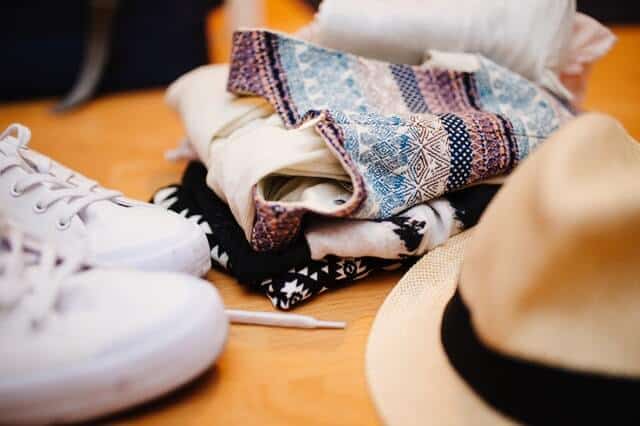 The right clothing can make even the most restless female feel a bit of comfort and get relaxed with her body. Here are some clothing Ideas to include in a care package when that special lady is on her period:
Soft cotton t-shirt
Warm blanket
Cozy socks
Bathroom robe
Colorful mittens
Dark colored Towel
Warm scarves
Dark colored undies
Matching 2-piece lingerie
Pack of cotton thongs
Thick sweater
Short sleeved cotton Pajamas
Sweatshirts
Fur bedroom slippers
Silky Nightdress
Warm sweatpants
Personal Item Ideas for a PMS Kit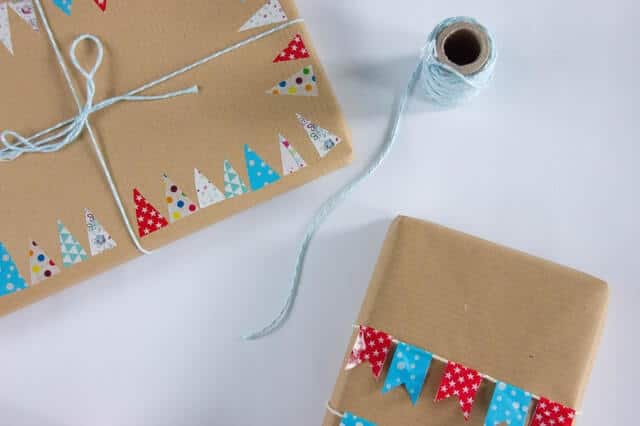 There are countless self-care items that a lady would appreciate at that exhausting time of the month. These items can help her feel better, perform better and take care of her appearance. Here's an extensive list of personal up-keep items that fit in a PMS box:
Packets of detergent
Floss
Pack of Nail polishes
Makeup kit
All-purpose spray cleaner
Water bottle
Essential Oils
Face toner
Pocket-sized mirror
SPF body lotion
Handheld facial steamer
Pack of Eyebrow Razors
Insulated Tumbler
Nail clipper
Breathe spray
Face soap
Waxing kit
Compressed Facial Sponge to reduce oil
Citrus scented Deodorants
Aromatherapy bath bombs
Exfoliating Lip Scrub
Get Ready Guidebook for periods
Shaving gel
Hand Lotion
Antiperspirant
Lavender scented shampoo
Lavender essential oil rollerball
Face wipes
Lip balm
Mini Humidifier
Hot water bottle
Cucumber eye pads for relaxation
Tea tree oil for acne
Medicated Body Powder
Nail file
Disposable Gloves
Large trash bags/grocery bags
Bodyspray/Perfume
Pressed Powder
Blemish Gel
Cuticle Gel
Hair dyes
Hand towel
Tweezers
Pantyliners
Shower cap
Bath salts
Cute pouch to carry Pads and Tampons
Ziploc bags
Hand Sanitizer
Mild face cleanser
Face mud mask
Hair bands
Makeup remover
Portable hair dryer
Scented candles
Massage stones
Salt lamp
Hand warmers
Face moisturizer
Massage oil
Stress balls
Colorful mug
Hand-held tissue massager
Portable cup holder
Sleep mask
Foot Scrub
Mini stuffed pillow
Silky pillowcase
Mouthwash
Sticky notes for reminders
Cinnamon pillow spray for better sleep
Entertainment Items for a Period Gift Basket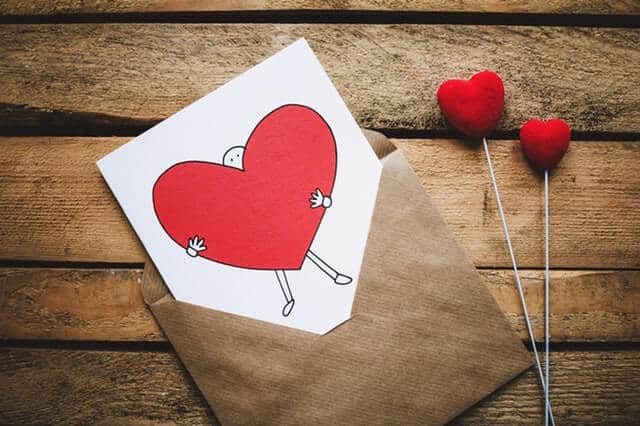 It's easy for a female to want to stay in bed or remain indoors during her period because of cramps or fatigue. It is, however, easier to get bored this way. Here are some fun Care Package items to keep her occupied indoors:
Comedy Movie CD
Stuffed Teddy
Girly magazines
Netflix Gift cards
Adult Coloring Books
Chick flick novel
Singing Greeting Card
DVD player
Deck of cards
Blank Scrapbook to fill
Power bank
Extra-long Phone Cord
Colorful Journal
Set of silly masks
Page holder for books
Bluetooth speaker
Wireless Earphones
Selfie stick
Edible Body Paint
Jigsaw Puzzle
Stuffed Uterus toy
Workout CDs
Colorful Touch Lamp
Amazon Echo Spot
Bouncy ball
Crossword puzzles
Yoga CDs
Streaming stick for movies
Rubik's cube
Mini Karaoke microphone
Audible Gift Subscription
Amazon Gift Certificate
MiFi for Internet connection
Spotify gift cards
Edible bubble
Bubble wraps
Flashing wine glass
Knitting Kit
Brow shaping kit
Pack of glitter bottles
USB stick
Pack of Dominoes
Noise-canceling headphones
Craft supplies
Bottle of wine
Anti-stress feather
Mini Be Strong balloon
Mini E-reader stand
Wireless folding keyboard
Whoopee cushion
Flashy fidget spinner
Conversation starter cards
Magic Putty
And that's our list – 200+ Care Package Ideas For females on their period.
Got Better Period Care Package ideas?
Let's hear from you – what would you include in a Period Care Package? What are the items you would want to receive if you were getting a PMS gift basket?