An excellent way to show care and love to a lady on her period; girlfriend, best friend, sister or any lady that wouldn't mind receiving a period gift from you is by putting together a Care Package with all of her favorite things in it; this could be a PMS kit or a Period Care package.
A period care package is a box of period gifts for a lady. It could contain essential items like sanitary pads, tampons, painkillers, chocolate, herbal teas, portable heating pads, and even fun items like poems, artwork and other wacky or sweet items.
We understand that putting together a period care package could be tough, especially for guys, who are mostly clueless at that time of the month.
If you're clueless on what to put in a period kit for a girlfriend or lady friend, this article contains over two hundred Period Care Package Ideas to help you build the perfect period gift basket.
How to Make a Period Care Package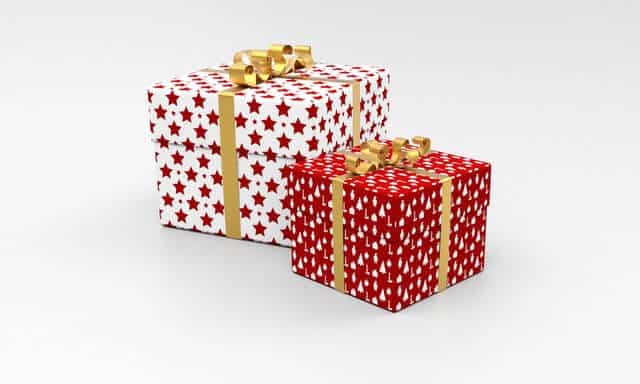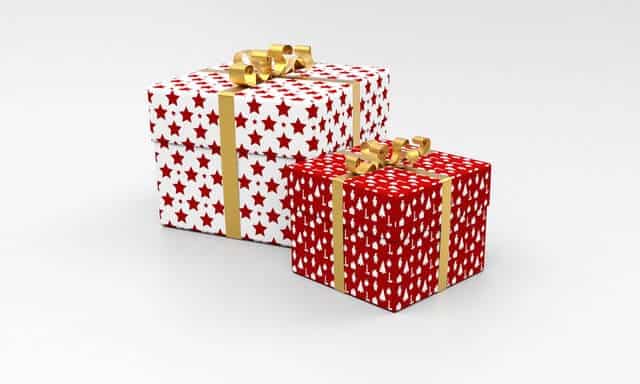 When putting together a care package for a female on her period, never forget that the most important items should be feminine hygiene items to help her stay clean and fresh during that week.
Making a budget to plan how much you'd be spending on purchasing the care box item, packaging the items and having them sent or delivered would be helpful as well, as hygiene products could be quite expensive.
If your care package is for a female who resides close to you, having it delivered by a delivery service or hand-delivered by you are usually the two choices to pick from.
If your care package is to be sent overseas, this can be done with the help of a shipping company or the post office.
After purchasing a care box from another of these two sources, necessary information such as shipping regulations that are to be adhered to as well as the shipping date of your box would be communicated to you. You would also be required to submit information such as your address, the receiver's address and a list of all items in your care package.
Ensure all your items are correctly placed in the box. Keep all edibles away from harmful substances such as Antibacterial liquids, detergents, etc. so that they do not carry unpleasant smells or taste.
If you like, you can also choose to decorate your care box with colorful ribbons, tissue papers, and markers before you have it dropped off to be sent.
Essential PMS Kit Items
When building a PMS care package, there are some items the recipient will expect to find in the box, these items include:
Treats Ideas for a Period Care Package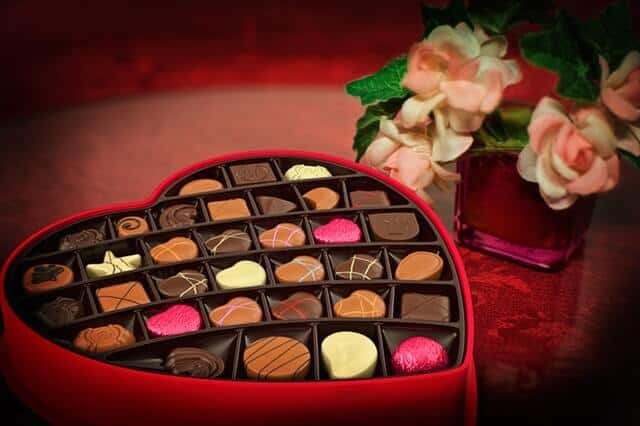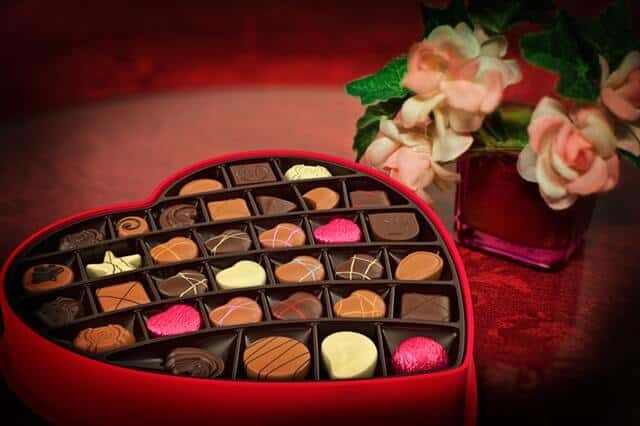 Having the right treats at that time of the month can be super helpful, most especially comfort foods and snacks that could help take care of cravings, hunger or serve as a sweet distraction. Here are a couple of popular edibles that females on their period can enjoy:
Clothing Ideas for a Period Care Package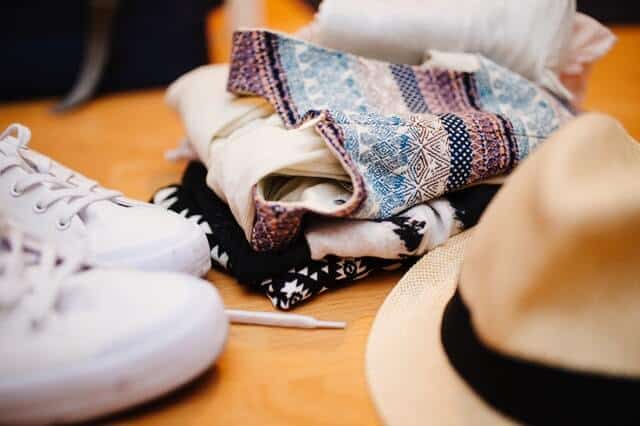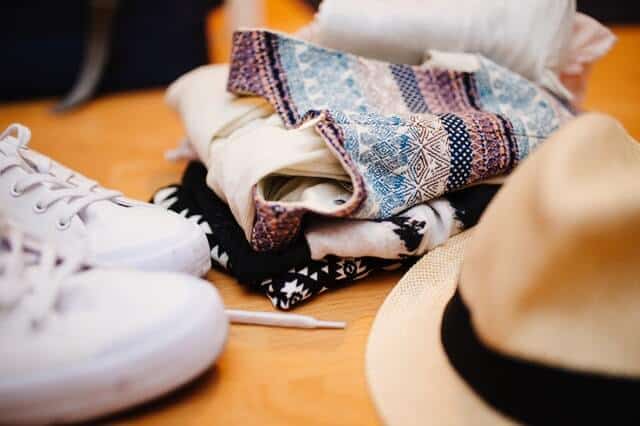 The right clothing can make even the most restless female feel a bit of comfort and get relaxed with her body. Here are some clothing Ideas to include in a care package when that special lady is on her period:
Personal Item Ideas for a PMS Kit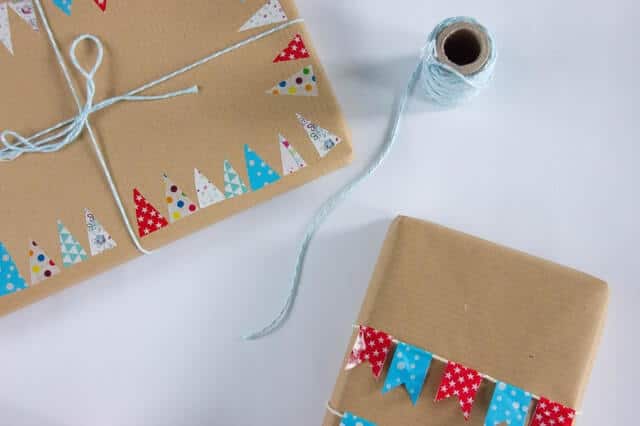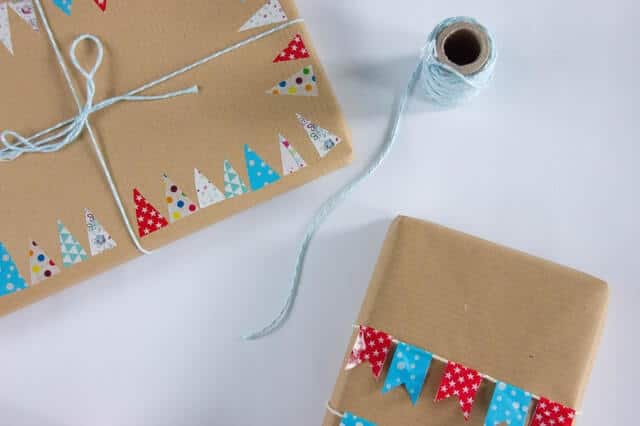 There are countless self-care items that a lady would appreciate at that exhausting time of the month. These items can help her feel better, perform better and take care of her appearance. Here's an extensive list of personal up-keep items that fit in a PMS box:
Entertainment Items for a Period Gift Basket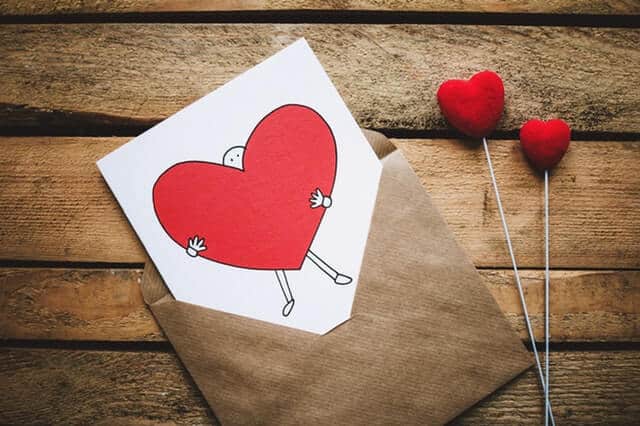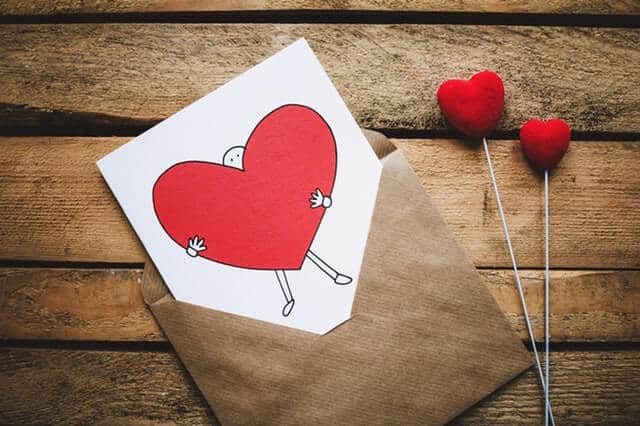 It's easy for a female to want to stay in bed or remain indoors during her period because of cramps or fatigue. It is, however, easier to get bored this way. Here are some fun Care Package items to keep her occupied indoors:
Comedy Movie CD

Sale

Bestseller No. 1

Stuffed Teddy

Bestseller No. 1

Baby GUND My 1st Teddy Bear Stuffed Animal Plush, Tan 15"

BABY'S FIRST TEDDY. You never forget your first teddy bear. Make this stuffed bear your baby's first friend last a lifetime of hugs and as nursery décor with My 1st Teddy.
SOFT & MACHINE WASHABLE: This ultra-soft plush is built to high quality standards with embroidered eye details to ensure safe play for ages 0+. Baby GUND plush is machine washable for easy cleaning!
BABY GIFTS FOR BOYS AND GIRLS: The baby dolls, infant toys, & stuffed animals made especially with baby's safety in mind of our Baby GUND collection make the perfect baby shower gifts and nursey decor.
QUALITY CUDDLES: Our huggable, award-winning soft teddy bears, baby toys, boys toys, girls toys, stuffies, & plush toys appeal to all ages and last a lifetime of hugs.
PREMIER PLUSH: The oldest maker of soft toys in America, GUND was one of the first companies to produce a teddy bear. For over 120 years, GUND has been creating unique teddy bears & stuffed animals recognized worldwide for their quality & innovation.

Girly magazines

Us Weekly

Amazon Kindle Edition
American Media Inc. (Author)
English (Publication Language)
10/26/2012 (Publication Date) - A360 Media, LLC (Publisher)

Netflix Gift cards
Adult Coloring Books 

Bestseller No. 1

Chick flick novel

Bestseller No. 1

Singing Greeting Card

Bestseller No. 1

Hallmark Paper Wonder Pop Up Christmas Card with Lights and Music (Plays Rockin' Around the Christmas Tree)

This exciting card unfolds into a spectacular holiday surprise that can be kept as a keepsake and put out year after year as a decoration.
Christmas pop-up card includes season's greetings and unfolds into an impressive 3D display of a snowman surrounded by cheerful dancing animals.
Card includes space for your own personalized message on the bottom. To pop up, squeeze card base. Press the button to play "Rockin' Around the Christmas Tree" with a coordinating light display.
Holiday card measures 6" x 9" and comes with a coordinating envelope.
Crafted with high-quality paper materials, Hallmark's eco-friendly greeting cards are made with paper from well-managed forests.

DVD player

Sale

Bestseller No. 1

DBPOWER 11.5" Portable DVD Player, 5-Hour Built-in Rechargeable Battery, 9" Swivel Screen, Support CD/DVD/SD Card/USB, Remote Control, 1.8 Meter Car Charger, Power Adaptor and Car Headrest (Black)

【HIGH CAPACITY BUILT-IN BATTERY】Watch all your favorite TV shows and movies or let your kids be engaged by watching beloved cartoons while you're on the road. A built-in 2500 mAh rechargeable lithium battery ensures 5 hours of video playback. DBPOWER 11.5" Portable DVD Player equipped with three power supplies - built-in battery, car charger, and AC power adapter, hence it serves for a long period of time before having to recharge.
【MULTIMEDIA SUPPORTED】Direct play in formats: CD,DVD,CD-R/RW,DVD-R/+R,DVD+RW/-RW, VCD,SVCD(but not blu-ray DVD); Up to 32GB USB and SD Card are supported; MP3/WMA/WAV, JPEG, MPEG2/AVI/DIVX are supported. It is Region free.
【SWIVELING SCREEN】9 inch screen with unique design. 800*480 Swivel Screen obtains a 270 degrees rotation and 180 degrees flip feature. DBPOWER Portable DVD Player can be swiveled as a tablet easily and mounted to the back of your car's headrest (head restraint) while you are on the road trips with your family.
【DUAL SPEAKER& LOUDER VOLUME】 Dual speaker design. DBPOWER Portable CD Player is integrated with two powerful stereo speakers, which makes the volume louder and clearer. Also the DVD player is with a 3.5mm earphone jack on the right side, so that you can get a concentrated and clear sound.
【LAST MEMORY & REMOTE CONTROL】One more feature you need most is here. DBPOWER runs on a universal operating system via remote control. Break-point memory function makes your portable DVD player able to pick you up from where you left last time. Warranty: we provide 24/7 after-sales service and a 12-months warranty to ensure you got a 100% satisfied buying experience.

Deck of cards

Sale

Bestseller No. 1

Blank Scrapbook to fill

Bestseller No. 1

potricher 8 x 8 Inch DIY Scrapbook Photo Album Hardcover Kraft Blank Yellow Page Wedding and Anniversary Family Photo Album (Yellow, 8 Inch)

❤DIY photo album: You can use your favorite photo sticky on the Hardcover to design your own unique photo album.. It will be a perfect photo album for keeping your wonderful moments.
❤Exquisite Workmanship: with hardcovers and thick acid-free paper, not easy to fold; Fine material and exquisite details, sturdy inside pages in elegant black, durable to use
❤Great Design:360 degree sheet rotation of spiral bound, convenient for opening and closing; more elegant in whole appearance
❤Perfect Gift: Valentines day gifts for her/ him, Christmas gift, Mothers' Day gift, baby shower gift, Birthday gifts, Wedding guest book, Photo Storage, Travel Record, or adventure book.
❤Dimensions: 8 x 8inches album, 40 sheets(total 80 pages)

Power bank

Bestseller No. 1

2-Pack Miady 10000mAh Dual USB Portable Charger, Fast Charging Power Bank with USB C Input, Backup Charger for iPhone X, Galaxy S9, Pixel 3 and etc …

【2-Pack 10000mAh Power Bank】Two 10000mAh battery packs not only for portable charging but also around the home. Allowing you charge mobile devices without having to be tethered to a plug socket. Each of them fully charges 2.4 times for iPhone X, 3.6 times for iPhone 8 and 2.2 times for Samsung Galaxy S9.
【Dual Output & Input】Each has 2 USB output ports that detect all the connected devices and efficiently distributes the current output up to 5V 2.4A. The USB C and Micro USB ports can fully refill the battery itself in 5 hrs at 5V 2.0A.
【Reliable Li-polymer Cell】Thanks to the Li-polymer battery pack, the charger is much safer than any Li-ion charger. Also, it's lighter and slimer that you can easily carry it around, even on airplanes.
【Small & Slim】It feels incredibly compact for a 10000mAh power bank, weighing just 218g and only 14mm thick. Grippy design is easy to hold, easy to toss into a bag and incredibly portable.
【What You Get】2 * Miady 10000mAh USB Portable Charger (White & Black); 2 * USB Cable; 1 * User Manual. We provide 24*7 friendly customer support and also back our products for 18 months.

Extra-long Phone Cord

Bestseller No. 1

Phone Extension Cord 25 Ft, Telephone Cable with Standard RJ11 Plug and 1 in-Line Couplers and 20 Cable Clip Holders, White

【High Quality】This white extension cord is made from high-quality material for long use
【Wide Application】This telephone cords for landline phone comes with two RJ11 standard phone connectors on both ends and 1 inline coupler, which can be used for telephones, fax machines, modems, answering machines, etc
【Great extender】High-Quality phone line cord extension allows you to place your phone 25 ft away from the telephone wall jack
【Ensure Great Connection】The cores of wires are made of pure-copper, 100% 26WAG, much better than ordinary Copper-Clad-Steel telephone cord; contacts of plugs are coated with thicker gold plate. Both ensure great connection and calls.
【Come with Cable Clips】With 20 white adhesive cable clip holders, help those cluttered cables and cords around your desk much nicer, cleaner, and safer

Colorful Journal

Bestseller No. 1

PU Leather Colorful Blank Writing Journal for Women, Hardcover Notebooks Personal Diary, Beautiful Journal to Write in, Art Sketchbook, Gift for women Girls, 258 Pages(deep blue & moon)

Leather Hardcover Journal--The theme of the cover is "Butterfly in Purple Night". When you open the cover, you will enter a colorful purple dream. High-quality Faux Leather will be more durable, waterproof and better protect the inner pages.
100gsm Premium Thick Paper---This art notebook is 100gsm thicker paper, 258 pages of unruled colorful paper, suitable for most inks (no smearing), and gel pens, pens, ballpoints, pencil pens, etc.All the inside pages are colorful, you will be immersed in a beautiful butterfly dream.
Writing Journal Size: 5.3 inch x 7.6 inch (194mmx134mm). It is easy to carry and perfect for your travel bag and backpacks.Contains bookmarks for you.
Widely Use Journal --Suitable for gratitude diary, profession, business, class notes, writing,lists, journaling, travel, poetry, school, note-taking, work, art, Ideas, drawings, sketches, etc.
Beautiful Gift--A gift that most woman will love. It is beautifully designed from cover to inner page. Every time you write, you seem to be immersed in the beautiful dream of butterflies. The ideal gift for family, friends, colleagues, children, partners. It is a great choice for Christmas gifts, birthday gifts, Valentine's Day gifts, etc.

Set of silly masks

Sale

Bestseller No. 1

Sleep Mask 3 Pack, Upgraded 3D Contoured 100% Blackout Eye Mask for Sleeping with Adjustable Strap, Comfortable & Soft Night Blindfold for Women Men, Eye Shades for Travel/Naps, Black/Purple/Blue

100% Blocking Light: Human engineering contour can improve 99% lightproof performance, to achieve a total darkness, perfectly match nose of any height.
3D Design: Eye space is wider and deeper than common blinders, NO pressure on the eyes, allows you to blink freely, and don't touch your eye makeup.
Improved Adjustable Buckle: Gentle, pain-free, easy-to-adjust headband won't tangle hair or snag pillow. Fully adjustable strap from 18.5 inches to 27.5 inches, Suitable for women/men/kids.
Increased REM Sleep: Top Quality Material that will enhance your sleep and make you and your eyes relaxed and get a full night's sleep.
Best Sleep Tool: A good helper for you to eliminate fatigue, improve sleep quality and give you more energy to work and study. Fit for Travel, Shift Work, Meditation, Yoga etc. Suitable for different kinds of occasions such as indoor, outdoor and camping.

Page holder for books

Bestseller No. 1

Thumb Book Page Holder Bookmark | Finger Book Holder for Reading in Bed I Hand Made Resin Holders Light Weight Book Opener Tool | Bookmarks for Book Lovers Gifts Reader Accessories

[THE ONLY READING COMPANION YOU'LL EVER NEED] – While nothing beats settling down with a good book, the ache of keeping your book up or the pages open can be a burden. This lightweight book page holder eases discomfort in your hand. Simply put your thumb on the page holder, place it on your pages, and make one-handed reading a breeze.
[SO EASY TO USE ] – No instruction manual needed with your lightweight page holder reading accessories, simply hold it under your thumb on the pages you want to keep open and read away! The resin design of these book reading accessories means they stay firm on the page while you're holding it but can easily be moved when you're on to the next.
[HIGH-QUALITY & HAND MADE RESIN] – Did you know that every thumb page book holder is one-of-a-kind? We handcraft each thumb book holder with a bold, striking design, using only the finest resin which casts a comfortable, long-lasting, and unique page anchor.
[UNIVERSAL SIZE] – Whether you're just getting into reading or you're an avid fan, your book page holders for reading come in a universal size, fitting all books and hands in a comfortable 4.5" x 0.75" and weighing in at only 1.69 oz, this thumb bookmark accessory does the job! This book holder also makes for a fantastic gift with its one size fit's all sizing, meaning if you know anyone else who loves to tuck into a book, they'll be begging to know where you got their new book page holder.
[OUR PROMISE] – We're confident you'll love your page anchor. However, if you're not so sure, we'll offer a prompt and courteous refund. For any questions about your book page holder, our customer care team is available 24/7.

Bluetooth speaker

Sale

Bestseller No. 1

OontZ Angle Solo - Bluetooth Portable Speaker, Compact Size, Surprisingly Loud Volume & Bass, 100 Foot Wireless Range, IPX5, Perfect Travel Speaker, Bluetooth Speakers by Cambridge Sound Works (Black)

Surprisingly Loud Volume - The OontZ solo is Designed and Engineered by Cambridge Sound Works in the USA to deliver full range of sound with 5 watts of power from a custom neodymium driver; our proprietary passive bass radiator design delivers surprising bass output from such a compact design ....... the perfect travel speaker
Incredible 100 Foot Bluetooth Range - Play up to 100 feet away from your device; our advanced antenna design with Bluetooth 4.2 provides fast connection and incredible wireless Bluetooth range of up to 100 unobstructed feet from your device; connects easily with the Echo Dot, Echo Dot 3rd Gen, Echo, Echo Plus, iPhone 6, iPhone 7, iPhone 8, iPhone X, iPad, Samsung Galaxy 8, Samsung Galaxy 9, Samsung Note, Smartphone, Cellphone, Laptop, computer, Mac, and all other Bluetooth devices
Water resistant IPX5 - Splash proof, rainproof, Dustproof, outdoor travel speaker, perfect for the beach, poolside, golf cart; IPX5 rating speaker can resist gentle water spray & splash but cannot be partially or fully submerged
Stylish Super Lightweight - Under 8 ounces, super compact 3.9 inches long and 2.8 inches tall ounces, built in rechargeable battery for up to 10 hours of playtime at 2/3 volume
Perfect on the Go Travel Speaker - BUILT-IN Microphone for personal handsfree speakerphone calls from a Cellphone or iPhone; AUX IN Jack connect from TVs and non-Bluetooth devices with a 3.5mm Line-In cable; INCLUDES Micro-USB charging cable and Lanyard

Wireless Earphones

Sale

Bestseller No. 1

TOZO T6 True Wireless Earbuds Bluetooth Headphones Touch Control with Wireless Charging Case IPX8 Waterproof Stereo Earphones in-Ear Built-in Mic Headset Premium Deep Bass for Sport Black

[Smart Touch Control] Specific touch control function makes it more convenient, tap once to play/pause music and answer calls, double tap to skip forward/backward, hold to adjust the volume. You can easily control it without operating the phone.
[BLUETOOTH 5. 0] Adopt the advanced Bluetooth 5. 0 technology. TOZO T6 Support HSP, HFP, A2DP, AVRCP, which greatly improve the transmission speed and providing you with a low-latency listening experience.
[One step pairing] Pick up 2 headsets from charging case and they will connect each other automatically, then only one step easily enter mobile phone Bluetooth setting to pair the earbuds.
[IPX8 waterproof] Earbuds and charging case inner Nano-coating makes it possible to waterproof for 1 meters deep for 30 minutes. It is suitable for sports to prevent water. Ideal for sweating it out at the gym . Earbuds and case even can be washed by water and soap.
[Charge on the go] Playtime lasts for over 6 hours from single charge and total 30 hours with charging case. Enjoy fast charging, to fully charge the rechargerable case only 55 minutes via cable or less than 2 hours via wireless charger. Providing convenient charging way with no strings attached.

Selfie stick

Sale

Bestseller No. 1

Portable 40 Inch Aluminum Alloy Selfie Stick Phone Tripod with Wireless Remote Shutter Compatible with iPhone 13 12 11 pro Xs Max Xr X 8 7 6 Plus, Android Samsung Smartphone

【Selfie Stick Tripod】: Bluehorn*YUN TENG Joint brand Model.Built-in rechargeable Wireless Remote Control. The range of the wireless connection can be up to 10 meters. It can be perfectly Compatible with Most Smart Phone in Market, Such as iphone 12 11 pro max XS MAX 8 6 7 Plus Android Samsung Galaxy note 20 10 S10 S9 Blackberry LG etc
【EXTENDABLE & FOLDABLE】Extendable length from 7.9 inches to 40 inches so you can choose your desired length.Compact pocket size design, which is easy to carry. You can take it anywhere making it perfect for travel, sports activities, camping, family gatherings and much more.
【Built-in rechargeable lithium battery 】wireless remote control shutter ,fast connecting speed and low engery cost,offer you a long time use.The range of the wireless connection can be up to 10 meters and widely compatible with most Android smart phones like All The XR/XS/X/8/7/6 series Or Plus series, Samsung Galaxy series, etc.
【Notice】Becasue of cellphone system, only some Android devices can run the "Zoom In" and "Zoom Out" functions with the wireless remote control. Apple devices Can Not use that function.
【Service 】Please feel free to contact us if you have any problems,we will do our best to serve you.

Edible Body Paint

Bestseller No. 1

Jigsaw Puzzle

Bestseller No. 1

Ravensburger - Disney Princess Heartsong 60 Piece Glitter Jigsaw Puzzle for Kids – Every Piece is Unique, Pieces Fit Together Perfectly

Bestselling puzzle brand worldwide - With over 1 billion puzzles sold, Ravensburger is the bestselling puzzle brand worldwide.
Anti-Glare surface - Ravensburger puzzles use an exclusively developed, extra-thick cardboard combined with our fine, linen structured paper to create a glare-free puzzle image and give you the best experience possible.
Every piece is unique – None of the frustrations you find with other puzzle brands. With Ravensburger, every individual piece has a completely unique shape.
Perfect for your child – Puzzles for toddlers and kids of every age help support a child's development as they play, building skills such as concentration and creativity.
Makes a great gift - Puzzles are a fun activity to do alone or in a group, and make a great gift for all ages at birthdays and holidays.

Stuffed Uterus toy
Workout CDs

Bestseller No. 1

Colorful Touch Lamp

Bestseller No. 1

Aiscool Night Light Bluetooth Speaker 3D Glass Bedside Table Lamp Color LED Night Lamp Touch Control Rechargeable Portable (Galaxy-Black)

【MULTIFUNCTION BLUETOOTH SPEAKER LAMP】:A Wireless Bluetooth Speaker, Touch Control Led Lamp, TF/SD Card Music Player, USB Card Connections And Aux Input,Hands-Free Speakerphone, Table Lamp, Multifunction Bluetooth Speaker With Lights,Night Light For Kids.
【3-LEVEL WARM LIGHT&7-COLOR TOUCH CONTROL】:This Speaker Night Light Has Low/Medium/High 3 Levels Brightness And Multi-Color Shifting Mode That Up To 7 Color Themes. When Connect Bluetooth, Light Will Sort Of Strobe In Rhythm To The Music If That Option Is Selected. Simply Tap The Top Touch Sensor Button To Switch The Light Theme For Romantic Sense, Relax, Sleep Or Other Else Purpose According To Your Needs.
【HIGH CAPACITY&EASY OPERATION】:With 1200 mAh High Capacity, Night Light Speaker Can Supply 5-8 Hours Playing And Lighting After 2-3 Hours Fast Charging, Depending On The Mode You Use. Also, It Supports Playing While USB Charging. You Can Easily Enjoy Various Color Lights And Music Playing Options Simply Operating The Touch Control Button And 4 Audio Buttons, Or You Can Refer To The Specific User Manual For Operations.
【HIGH FIDELITY STEREO SOUND BLUETOOTH SPEAKER】The 5w/2.1-In Full Frequency Magnetic Speaker Features More Explosive Bass, High Configuration Passive Radiator And Full Band High Fidelity Sound Quality. This Speaker Can Play Music Via Bluetooth, TF/USB Card Connections And Aux Input, In Additional, It Also Can Be Used As An Fm Radio. It Also Has a Built-In Mic To Support Hands-Free Calling, So The Audio Buttons Can Also Be Used To Answer/Hang-Up Calls And So On.
【BEST GIFT】:Cool Gifts For Teen Girls Boys,Help Kids Sleeping With Music And Lights. Suitable For Listening To Bedtime Stories, Falling Asleep Listening To Music At Night, Create An Atmosphere Suitable For Sleeping. Ideal Gift On Occations Of Dancing, Party,Bedroom. And Best Gift Choice For Your Family, Friends And Kids On Birthday, Christmas Day.

Amazon Echo Spot

Roku Ultra | Streaming Media Player 4K/HD/HDR with Premium JBL Headphones

New! Disney+ and Apple TV are now streaming on all Roku devices
Power, picture, performance: Roku Ultra lets you stream free, live and premium TV over the Internet; right on your 4K TV; Roku's top of the line media player with a quad-core processor and our best wireless, Roku Ultra is perfect for heavy streaming in HD, 4K, and HDR
Ultimate connectivity: No matter what you're streaming, enjoy a strong connection with dual-band wireless or use the Ethernet port for wired streaming
Brilliant picture quality: Experience your favorite TV in stunning detail and clarity; Perfect for HD, HDR, and 4K streaming, enjoy picture that's optimized for your TV with sharp resolution and vivid color
Take control of your TV: Use your voice to set personal shortcuts for one-touch control, search across channels, turn captions on, and more with the enhanced voice remote; plus, enjoy private listening with the included Premium JBL headphones and TV controls

Bouncy ball

Bestseller No. 1

UNQA Bouncy Balls for Kids - Pack of 12 Assorted High Bounce Rubber Balls with Zipper Pouch - Ideal for Birthday Party Favors, Bag Fillers & Festive Gifts (1 inch)

Top Quality & Super Bouncy: UNQA bouncing balls are perfectly round, extra dense, have a smooth surface and thanks to the high elastic rubber that makes them bounce to a great height
Package Includes: Bouncy balls bulk pack contains 12 vibrant colored balls each of which is 1 inch (25mm) in diameter with different designs ranging from bright neon, sparkles inside to solid texture. Rubber bouncy balls Comes in a convenient zipper pouch
Pets Favorite: Make your pet happier with these balls, especially if you have a cat/kitten or a dog. These high bounce balls make for exciting games of fetch and other interactive play sessions with your lovely pets
Ideal Gift for Your Little One: These kids bouncy balls make their play time even more joyful. They are a perfect toy for goody bags, birthday party favors, vending machines, game prizes, classroom treasure boxes, and much more
UNQA PROMISE - Our small bouncy balls for kids will make them fall in love with its extra bounce and superb quality. We aim to provide the best product and services to ensure our customer trust

Crossword puzzles

Sale

Bestseller No. 1

Yoga CDs

Bestseller No. 1

Streaming stick for movies

Roku Ultra | Streaming Media Player 4K/HD/HDR with Premium JBL Headphones

New! Disney+ and Apple TV are now streaming on all Roku devices
Power, picture, performance: Roku Ultra lets you stream free, live and premium TV over the Internet; right on your 4K TV; Roku's top of the line media player with a quad-core processor and our best wireless, Roku Ultra is perfect for heavy streaming in HD, 4K, and HDR
Ultimate connectivity: No matter what you're streaming, enjoy a strong connection with dual-band wireless or use the Ethernet port for wired streaming
Brilliant picture quality: Experience your favorite TV in stunning detail and clarity; Perfect for HD, HDR, and 4K streaming, enjoy picture that's optimized for your TV with sharp resolution and vivid color
Take control of your TV: Use your voice to set personal shortcuts for one-touch control, search across channels, turn captions on, and more with the enhanced voice remote; plus, enjoy private listening with the included Premium JBL headphones and TV controls

Rubik's cube
Mini Karaoke microphone

Sale

BONAOK Wireless Bluetooth Karaoke Microphone,3-in-1 Portable Handheld Karaoke Mic Speaker Machine Home Party Birthday for All Smartphones PC(Q37 Rose Gold)

【 PARTICULAR DESIGN】 - The excellent design of our karaoke microphones is very suitable for your hand, which can make you feel more comfortable. And the built-in high-quality Bluetooth module can be used as speaker, player and Recorder, compatible with various singing applications
【TWO WAYS CONNECTION】- Bluetooth Connection & Cable Connection. You just need to connect your phone with cable or Bluetooth, and then open the singing APP on your phone. The built-in clearly audio and vividly sound effect allows you listen and sing anytime and anywhere
【HIGH COMPATIBILITY】- Supporting micro SD card max 32GB(NOT INCLUDED) and song switch. The Bluetooth has a great distance of connection(10m)
【EASY TO USE】- Multi-function buttons, easy to switch to different modes, adjust volume, sing and play music. With echo mode,our karaoke mic can bring a surrounding immersion. And the USB port allows you to plug USB, turn this magic piece to MP3, and play it directly
【BONAOK Mic Battery】-Built-in multi-protect lithium battery (18650), ensures your sing time to last about 4 hours. Quicker charging, and long-time lasting.

Amazon Gift Certificate

Amazon.com Gift Card in a Flower Pot Reveal

Gift Card is affixed inside a reveal product
Gift Card has no fees and no expiration date
No returns and no refunds on Gift Cards
Gift amount may not be printed on Gift Cards
Scan and redeem any Gift Card with a mobile or tablet device via the Amazon App

MiFi for Internet connection

Bestseller No. 1

Edible bubble
Bubble wraps

Bestseller No. 1

Flashing wine glass

Bestseller No. 1

Lily's Home LED Light Up Flashing Wine Cocktail Glasses. Color Changing. Set of 4.

FUN AND COLORFUL: Each glass features flashing or still LED lights with 7 different colors to choose from, plus a "Rainbow" mode which cycles through the 7 colors. What a fun addition to a party!
SUPER BRIGHT: This super-bright LED Drinkware is sure to liven up any party or event! Each cup can be set to a different color mode so no more accidentally grabbing someone else's drink.
HIGH QUALITY AND SAFE MATERIALS: Made of a high quality, safe, clear acrylic, with replaceable batteries. Each cup includes 3 pre-installed, replaceable AG13 button cell batteries, so you are ready to go out of the package.
CAPACITY: This set of 4 glasses each hold up to 8 oz. of your favorite alcoholic (or non-alcoholic) beverage. Glasses measure 7" high with a 3" top diameter. They are reusable, but please only carefully hand wash and do not place in the dishwasher.
A GREAT GIFT IDEA: Lily's Home makes a wide array of products for every home and garden lover. Whether you're looking for a perfect gift to spruce up your friend's garden, or if you need a housewarming present, Lily's Home has something for everyone!

Knitting Kit

Bestseller No. 1

KOKNIT Knitting Needles Set, Included 18 Pairs Single Pointed Bamboo Knitting Needles, 5 Crochet Hooks with Ergonomic Handles, 12PCS Lace Crochet Hook, Accessories and Crochet Case for Any Project

【MANY KINDS OF CROCHET HOOK MEET ANY PROJECT】Each set contains 36pcs carbonized bamboo afghan knitting needles size from 2.0mm(B) to 10.0mm(N), set of 12 small size aluminum crochet hook 0.6mm-1.9mm, 5 size ergonomic crochet hooks rubber grip handles 2.0mm(B)-4.0mm(G). Rich crochet style and size, you can choose whichever you want
【SEWING TOOLS FOR DAILY USE】20 Stitch Markers, 3 Knitting Needle, 4 Needle Point Protector, 1 Scissor, 2 Row Counters, 1 Knitting Gauge, 1 Stitch Holder, 5 yarn needles, 1 Storage Case. All the accessories come in one bag, so don't worry about losing it
【SMOOTH WHITE KNITTING NEEDLE】Knitting needles are made from bamboo. Bamboo surface was been carbonized for a smooth finish to avoid any rough edges. Don't worry about hooks catch yarn threads, delay your knitting project. Comfortable rubber handle provide a nice firm grip, you can crochet longer without pain
【EASY TO CARRY】Our all-in-one crochet kit including everything you need to crochet. Compact and portable, will not take up your too much space. Easily fit into your backpack, luggage, suitcase. Ideal for travel, or take it to everywhere you want to go
【BEST GIFT】A perfect present for mom, grandmas, friends, little girls, any of your dear loved ones. It is also an Ideal present for both beginners as well as seasoned crocheters or craft lover

Brow shaping kit

Sale

Bestseller No. 1

Pack of glitter bottles

Bestseller No. 1

16 Pack Plastic Spice Bottles Set 3.4oz/100ml Empty Seasoning Containers with Black Cap,Clear Reusable Containers Jars for Spice,Herbs,Powders,Glitters

Our plastic spice bottles package includes 16 pcs empty bottles,seasoning jars will meet all your needs.
Seasoning containers size is 1.77 x 1.77 x 4.13 inches/4.5 x 4.5 x 10.5cm.Capacity is 3.4oz/100ml.This spice bottles with flip cap,easy to open and close.
Spice bottles are made of high quality food-grade plastic,durable and lightweight,great for all kinds of spices,herbs,powdered sugar or sprinkles.
Each jar has a removable inner seal under the lid to keep the product fresh and tasty,and a double-sided flip lid for shaking or pouring spices.
With caps and shaker lids,condiment jars are helpful to control the amount of seasoning;They can maintain the aroma and freshness of the seasoning as much as possible,and they're easy to clean.

USB stick

Sale

Bestseller No. 1

SamData 32GB USB Flash Drives 2 Pack 32GB Thumb Drives Memory Stick Jump Drive with LED Light for Storage and Backup (2 Colors: Black Blue)

[Great Value Package Offer]: 2 Pack USB 2.0 Flash Drive 32GB Available in 2 different colors - Black and Blue. The different colors can help you to store different content.
[Plug and Play]: No need to install any software, Just plug in and use it. The metal clip rotates 360° round the ABS plastic body which. The capless design can avoid lossing of cap, and providing efficient protection to the USB port.
[Compatibilty and Interface]: Supports Windows 7 / 8 / 10 / Vista / XP / 2000 / ME / NT Linux and Mac OS. Compatible with USB 2.0 and below. High speed USB 2.0, LED Indicator - Transfer status at a glance.
[Suitable for All Uses and Data]: Suitable for storing digital data for school, business or daily usage. Apply to data storage of music, photos, movies, software, and other files.
[Warranty Policy]: 12-month warranty, our products are of good quality and we promise that any problem about the product within one year since you buy, it will be guaranteed for free.

Pack of Dominoes

Sale

Bestseller No. 1

Dominoes Set- 28 Piece Double-Six Ivory Domino Tiles Set, Classic Numbers Table Game with Wooden Carrying/Storage Case by Hey! Play! (2-4 Players) , Brown

STURDY CONSTRUCTION – The ideal weight and balance of each of these dominoes ensures they are built for long-lasting fun! Each domino block is numbered on a standard system, marked blank or with 1-6 recessed dots on both ends as is typical in a classic double-six table game. The sturdy plastic build of each ivory domino tile contains a metal spinner rivet in its center, adding a stylish vintage look and making them easier for players to turn and spin!
CONVENIENT CASE – This domino set can be played both indoors and outdoors and is complete with a convenient storage case made of durable wood, protecting the tiles from wear and tear and making it easy to travel anywhere! The wooden carrying box uses a simple slide-on/off method, no annoying locks or hard-to-open clasps.
HOURS OF FUN – This classic table game provides hours of fun for the entire family, both kids and adults! Bring to your next family game night, weekend barbecue, or for rainy-day fun indoors! Every number combo is included from 0/0 to 6/6, perfect for traditional dominoes games.
PRODUCT DETAILS – This 28-piece block set is suitable for 2-4 players. Domino dimensions: .25 x 1 x 1.9375 inches. Case dimensions: 1.875 x 2.625 x 7.625 inches. Includes: 28 dominoes and case. Material: Plastic. Case Material: Wood.

Noise-canceling headphones

Sale

Bestseller No. 1

Craft supplies

Bestseller No. 1

UCEC 6 Colorful Decorative Paper Edge Scissor Set, Great for Teachers, Crafts, Scrapbooking, Kids Design

6 PIECE SCISSOR SET – Arts & Crafts Scissor Set Provides Endless Design Possibilities for Your Albums, Greeting Cards, Memory Books, Gift Tags & Other Paper & Photo Crafts
CREATE FUN DECORATIVE BORDERS – Make Intricate Embellished Cuts for Distinct Edging & Borders; Add Ornamental Frames to Posters, Construction Paper or Your Favorite Zink Paper Photos
UNIVERSAL DESIGN – Ergonomic Soft Grip Scissors Are Comfortable for Both Right & Left Hand Use; Safe, Easy-to-Use Shears Feature Razor Sharp Blades for Precision Cuts Without the Hazard
COLOR CODED CONVENIENCE – Bright Colored Handles in 6 Separate Shades Offer Smart, Attractive Addition to Craft Kit; Each Pair's Design is Clearly Printed for Fast Pattern Identification
VERSATILE SCHOOL & HOBBY SUPPLIES – Art Cutters Let You Execute Incredible Adornments for All Your School & Leisure Projects; Great for Creating Unique Scrapbook Layouts, Bulletin Boards & More

Anti-stress feather

Sale

Bestseller No. 1

Ashwagandha 1300mg Made with Organic Ashwagandha Root Powder & Black Pepper Extract - 120 Capsules. 100% Pure Ashwagandha Supplement for Stress Relief, Anti-Anxiety & Adrenal, Mood & Thyroid Support

#1 ULTIMATE STRESS RELIEF - HIGH POTENCY 1300 MG FOR BEST RESULTS: Feel like you're constantly on edge, never getting a break? Whether you're in a high-pressure job, a parent, or in school, you need some extra support. And that is OK! Balance the stress in your life with this powerful adaptogenic herb, clinically proven to lower cortisol levels naturally. Our pure ashwagandha capsules offer 1300 mg per serving, delivering superior anti-stress and adrenal support
NATURAL ENERGY, THYROID & ADRENAL SUPPORT WITH SUPERIOR WITHANOLIDES & BLACK PEPPER FOR MAXIMUM ABSORPTION: Feel like you're on a carousel of stress and fatigue? Did you know, the more stressed you become, the more cortisol your adrenals secrete, and the lower your thyroid functions? This leads to weight gain, exhaustion and more. Thyroid support is natural with ashwagandha. With black pepper for added absorption, all you need is 3 capsules per day for complete hormonal support
DEEPER, MORE RESTFUL SLEEP - 120 VEGGIE CAPSULES - NO BINDERS, FILLERS, OR ALLERGENS: With ashwagandha as your natural sleep aid, you'll fall asleep quickly and wake in the morning refreshed and ready to conquer your day. Support your body's natural stress response, so you fall asleep with a clearer mind and awaken with mental clarity. Clinically proven to improve sleep quality, ashwagandha may help you fall asleep faster for more restorative rest. Two month supply in every bottle
MADE WITH CERTIFIED ORGANIC ASHWAGANDHA ROOT FOR NATURAL MOOD SUPPORT: Do you deal with the ups and downs of depression and anxiety? Do you find it easier to get out of bed some days than others? Ashwagandha is clinically proven to reduce feelings of anxiety & depression by balancing your hormones and managing everyday stresses. Our natural ashwagandha supplement is certified organic by UDAF and contains only root extract for maximum effectiveness and superior withanolide concentration
SUPERIOR IMMUNE BOOSTER - MADE IN THE USA & 3RD PARTY TESTED FOR SAFETY AND PURITY: How have you been feeling lately? High levels of cortisol from stress weakens your immune system but ashwagandha is clinically proven to increase protective proteins & white blood cells, bolstering your natural defenses. Strong immune boosting properties increase the effects of your body's natural killer cells. Our supplement is made in the USA and 3rd party tested for safety & purity

Mini Be Strong balloon

Bestseller No. 1

Letter Balloons - Custom Phrase 16" Inch Alphabet Letters & Numbers Foil Mylar Balloon | Create Your Own Balloon Banner (Gold, Silver & Rose Gold)

🎈 Fabulous Party Décor/supplies: Our large Alphabet Foil letter balloons are perfect for birthdays, photoshoots, weddings, bridal showers, baby showers, birthday parties, gender reveals, photo backdrop, balloon garland and much more! These balloons will make any occasion fabulous and refine.
🎈 Easy To Inflate & Hang: This air-filled alphabet decoration balloons feature two holes on each letter on the top to let you easily hang them together with a string which is included in the package to create a fashionable and welcoming banner for your event. Please note:These balloons will not float
🎈 Reusable: Yes, our amazing letter balloons are reusable. When the event is over, easily deflate your ballons and store them for the next occasion. Instructions provided
🎈 Perfect For Every Occasion: Add more color, class, style, and elegance to your special day or simply raise the fun factor of the occasion. Our fabulous letter balloons (globos de letras para fiestas) are perfect for all kinds of parties and events whenever you to want to add more fun and style to the décor.
💯 100% Risk-free Purchase: Customer satisfaction is always our top priority! We want to make sure you have the event that you and everyone will remember. We design our event decorations to look simply stunning using the highest quality materials ensuring a memorable event! Each purchase is backed by our 100% Customer Satisfaction Warranty so that you can order knowing your investment is risk-free.

Mini E-reader stand

Bestseller No. 1

Ontel Pillow Pad Ultra Multi-Angle Soft Tablet Stand, Blue

New and Improved Dual Edge Design: Pillow Pad Ultra the hands-free tablet stand with an additional pocket to fit your tablet plus 2 ledges to ensure comfort at any angle; lying down, sitting up or standing
Travel Friendly: The convenient carrying handle makes the stand a travel essential. Great for IPA, tablets, E-readers, smartphones, magazines, books and more! Read books or watch shows on the go without neck & hand strain
Ultra-Soft, Sturdy and Lightweight with Carrying Handle and built-in pocket to store all your important items. Machine Washable Cover
Sustainability: We are an eco-friendly brand offering sustainable products from ingredient sourcing to packaging. Our solar powered headquarters help us make environment friendly products
Consumer Driven: Ontel offers some of the most innovative consumer products on the market. From toys to hand tools, home fitness equipment to innovative household items, health & beauty to outdoor products - we have it all!

Wireless folding keyboard

Bestseller No. 1

Achort Foldable Bluetooth Keyboard, Tri- Folding Portable Wireless Keyboard with Touchpad, USB Rechargable BT Wireless Keyboard for Android, Windows System Laptop Tablet Smartphone (Sliver)

【High Compatibility】: Bluetooth 3.0 technology provides a cable-free & clutter-free connection, compatible with iOS/Windows/Android system. The touchpad function is only available for above Window 10 and above.
【Bluetooth Connection】--Turn on the foldable wireless keyboard power switch to the ON position, and the Bluetooth indicator lights up. Then, manually connect to Bluetooth. Press Fn and Q/W/E key (Q for iOS, W for Android, E for Windows) to select operating system. Maintain a stable connection and quickly respond to the device within 10 meters. Attached user manual.
【Tri-Folding Keyboard】--The foldable bluetooth keyboard with touchpad is made of aluminum, light and durable, without worrying about daily wear and scratches. Its open size is 12.4''x3.62''x0.27'', folded size is 6.29''x3.62''x0.47''. It can be folded up and placed in a pocket or bag without taking up too much space. The elegant matte design is perfect for your tablet, phone and laptop.
【USB Charging】--The foldable keyboard with touchpad is equipped with a USB cable, which is compatible with most computers, laptops, portable chargers and other devices with USB output. The charging time is 2 hours, and the uninterrupted working time is 48 hours, standby time is 560 hours. A full charge is enough to maintain your short-term business trip or vacation.
【Perfect Gift】--The simple, stylish and foldable keyboard with number pad is the best gift for anyone who travel or business trips frequently. It allows you to operate mobile devices while on the trip. Writing is fast, simple and error-free! You can record all ideas at any time! Quiet keys also allow you to concentrate on your work.

Whoopee cushion

Unbranded 24 Fart Whoopee Cushion - Party Joke Supplies whoopie Wholesale lot Just for Laughs

These Whoopee Cushions are the best joke around to do on people. Each measures 7 inches.
Each comes brand new / factory sealed. This is just one of those awesome classic pranks to do to someone. The prank just never gets old
Great for kid parties! Because we import direct sometimes we get different batches of styles and colors of the whoopee cushions so they vary slightly from picture shown
Each comes brand new / factory sealed
Makes a GREAT gift

Flashy fidget spinner

Sale

Bestseller No. 1

ATESSON Fidget Spinner Toy Ultra Durable Stainless Steel Bearing High Speed 2-5 Min Spins Precision Brass Material Hand spinner EDC ADHD Focus Anxiety Stress Relief Boredom Killing Time Toys

Fidget Spinner: 3 to 5 minute average spins greatly fit for fidgety hands, ADD or ADHD sufferers helps relieve stress.
No big noise: Easy to carry, small, simple, discrete and fun, also effective for focus and deep thought with using this hand spinner
Great bearing: The fidget spinner use Stainless steel bearing, SLA technology, laser industrial molding technology. The body is made of aluminum metal material CNC with high quality, feel very good gravity, fast rotation .
Accompany you year by year, Hold hand spinner in one hand and use the other hand to spin it rapidly using small continuous strikes to keep it spinning indefinitely with practice.
We Care For You: The best choice for kids Birthday stocking stuffers. Any question please let us know anytime. We will help you the best we can.

Conversation starter cards

Bestseller No. 1

TableTopics Original - 10th Anniversary Edition: Questions to Start Great Conversations

This new version of our popular Original edition has 25% updated questions
With more than 2 million copies sold, TableTopics are the #1 best-selling conversation starters
135 thought-provoking questions inspire the best kinds of conversation at dinner parties, family gatherings, or any time you want to break the ice.
A fun way for family and friends to reconnect and discover more about themselves and each other
Created for adults but appropriate for ages 12+

Magic Putty

Bestseller No. 1

Squeeze Craft Color Changing Frudge Putty Heat Sensitive - 4 Pack Slime Putty - 2 Oz per Container - for Sensory and Tactile Stimulation, Event Prizes, Slime Parties, Educational Game, Fidget Toy

TWO-TONE ENTERTAINMENT - Kids will love this playset of mysterious and gooey putty! Just hold it in your hands and watch it magically change colors depending on mood and temperature. Bright color assortment includes yellow, purple, blue and green in 4 individual tins.
MULTI-SENSORY SLUDGE - Heat-sensitive and color changing putty helps develop fine motor skills including eye-hand coordination, gain strength and improve dexterity in hands and fingers. Playing it promotes calmness, stimulates focus and relieves stress, worries, and tensions.
CREATIVE ACTIVITY - This set works as an exciting classroom participation reward for students and a therapy object. Knead, tear and mold it at home, offices, clinics, and playrooms for a therapeutic feeling and a playful ambiance.
CHILD-FRIENDLY - Components are a premium grade thermochromic element, hypoallergenic, and non-toxic. Putty clays are soft, bouncy and squishy for a comfortable sculpting and stretching. Recommended for ages 3+ with adult supervision.
NOVELTY SUPPLY - An interesting learning arts and crafts tool from Squeeze Craft - best birthday gift, Christmas stocking stuffers, school or carnival giveaways or Halloween's trick or treat bag fillers, and events centerpiece.
And that's our list – 200+ Care Package Ideas For females on their period.
Got Better Period Care Package ideas?
Let's hear from you – what would you include in a Period Care Package? What are the items you would want to receive if you were getting a PMS gift basket?