Christmas is the perfect season to show love and appreciation.
But it comes with a big headache!
Our biggest headache during the Christmas holiday is the act of gift giving.
The idea of the perfect gift haunts us.
We begin to ponder;
What would they like?
Does this gift send the wrong message?
Is this too cheap?
Should I get them a gift card, at least, with a gift card, they can get whatever they want, right?
But then, your brain monkey asks, isn't that lazy?
When you turn to people for help, you get generic advice like "Consider the person's interests, age, and needs."
But you already know this, and yet, your Christmas care package box remains empty.
We have decided to help you.
We have scoured the internet for the best Christmas care package ideas and we have gathered them here for you.
Now, you have over 200 Christmas gift ideas, so, go ahead and start filling your care package.
How to Make a Christmas Care Package
When sending a Christmas Care Package, it is usually smart to have it shipped out (if it's being sent overseas) as early as possible, as packages might be delayed unexpectedly because of the holidays. If your care package includes items such as holiday decorations and gift items that should be sitting under the tree before December 25th, it makes more sense for it to arrive at its destination before then.
Next, decide on your budget. Prices of certain items usually increase during the holidays, and it's a good idea to do your Christmas shopping on time.
After deciding on the content on your care package, you can purchase a care box from an online store or your post office, or make do with an old box.
You could also decorate it with colorful markers, highlighters, colorful tissue papers, and ribbons to give it an attractive look.
If you're putting together the Care Package for someone who resides close to you, you can have this delivered by a delivery service or delivered by yourself.
For a Care Package being shipped outside the country, apart from a customs form that you would be required to fill, you would also be expected to submit specific and accurate details like the receiver's address, your own address and a list of all the content of your box, while you would be given information such as the shipping date and shipping regulations to be abided by.
If your care package contains fragile items like mugs and bottles, have these wrapped in newspapers to keep them safe and stuff your box to prevent the items from moving around.
Keep all edibles away from items with strong scents (like perfumes, oils, etc.) so that the treats do not carry an unpleasant taste or smell.
Ensure that your box is taped securely and adequately before dropping it off for shipping or delivering it.
Christmas Care Package Ideas for Kids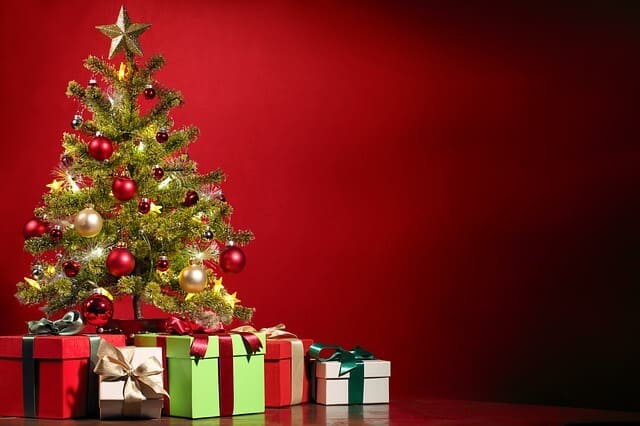 Thinking of what to get the little ones for Christmas? It's usually easier to please kids because they're already super pumped about the holidays. Here are some great ideas that they would love to receive in a care box:
Candy Cane

Bestseller No. 1

Brach's Mini Candy Canes Tub, 260 Count

Treat yourself to Brach's Bobs Peppermint Mini Candy Canes made with real peppermint oil for a refreshing, authentic taste experience.
These merry, minty, minis are great for snacking, baking, decorating and adorning holiday trees, gingerbread houses and special gifts.
Perfect for stocking stuffers on a holiday mantle.
Each mini cane is individually wrapped to assure freshness throughout the season.

Elf posters

Bestseller No. 1

Studio B Elf One Sheet Christmas Movie Poster 24x36 inch

Poster measures 24x36 inches (61x92 cm) and ideal size for any standard 24x36 frame. Lightweight and low-glare satin finish paper creates photo quality poster art for your home decor. All poster prints are carefully rolled and packed.
MADE IN THE USA and OFFICIALLY LICENSED. This poster is professionally printed in the USA on premium acid-free paper for a high color aesthetic and years of fade resistant enjoyment of your artwork. The attractive images come from our vast curated collection of officially licensed and custom designed art prints.
EASY TO HANG. Wall decor posters are easy to hang in a variety of ways. Our posters ship professionally rolled in a sturdy tube and you can use tape or putty or pins or poster hangers or poster frames to hang them on your wall. You can also laminate them to create door signs or a dry erase sign for your bulletin board.
MAKES A GREAT GIFT. Poster wall art is perfect for birthday gifts, holiday presents and house warming gifts. Consider redecorating your home with cool wall art decorations too. Quickly add style by adding bathroom art, bedroom artwork, living room framed art, kitchen charts and posters, kids room pictures and even guys or girls dorm room wall decor.

Santa Claus masks

Bestseller No. 1

(2 Pack) Encased Face Mask Funny Bearded Holiday Santa Costume for Adults for Christmas 2021 (One size fits all)

SAFE SANTA MASK: Stay SANTAastically Safe and get your mask beard on with the merriest mask ever made!
1-up your friends wearing boring printed holiday masks..with the real royal deal!
The mask is constructed of comfortable cotton with no synthetic glues or adhesives.
From holiday shopping to family gatherings, celebrate these holidays responsibly while upping the octane on your HO-HO-HO Holiday Cheer! 
Makes a wonderful festive Christmas Gift during these most unusual times! ONE SIZE FITS ALL (adults)

Santa sugar cookies
Christmas themed storybooks

Bestseller No. 1

Holiday-themed beanie

Sale

Bestseller No. 1

OurWarm LED Christmas Beanie Light up Christmas Hats, Knit Hats with 6 Colorful LED Lights, Unisex Winter Snow Hat Sweater Ugly Holiday Hat Party Beanie Cap

✔ Universal Size: This winter warmer LED knit hats with high elasticity, it will not oppress your head, can fit a wide range of head sizes for most kids over 10 years, men, women
✔ Material: Double layers and soft acrylic fabric, warm, comfortable and skin-friendly winter knitted led cap keeping the head warm with adorable style, well for indoor and outdoor
✔ Colorful LED Hat: With the 6 colorful blinkings LED, light up your celebration, perfect decoration for Christmas. Cool used at Christmas party definitely cool. Add some fun to your holiday
✔ Fit for: Light up Christmas Hat is perfect flashlight beanie for family, kids, friend as gift at Christmas, Halloween, New Year, Birthday, Music Festival Party, A big hit on holiday, will get lots of compliments
✔ Easy to Use: There is "off / on" on the hat, you can control the effect of the light with one touch. The battery is hidden inside the hat and runs for 36 hours. If you are finished, you can replace the battery (2 * CR2032)

Knitted scarves

Bestseller No. 1

NEOSAN Womens Thick Ribbed Knit Winter Infinity Circle Loop Scarf Twist Khaki

Materials: 100% Pashmina-like Soft Acrylic;
Thick chunky warm knit loop circle-scarf for women, men.
Many solid colors are available and different ways to wrap the knitted infinity scarf.
Decent Pashmina woven cowl is ideal accessory for Chilly winter. Dimensions(Not Stretched): Crochet: 53" circumference x 11"W. Regular/ Twist: 55" circumference x 12"W.
Winter thick knit scarf features ultra soft cable and flattering twist desgin, keep you fashion and warm in chilly weather.

Gingerbread House

Bestseller No. 1

LEGO Creator Expert Gingerbread House 10267 Building Kit (1,477 Pieces)

Gather the family and build fun memories with a delightful LEGO brick Gingerbread House that makes a festive holiday centerpiece kids of all ages will love!
Build a Gingerbread House with frosted roofs, colorful candy buttons, candy-cane columns and walking sticks, glittery windows and a tall chimney stack with a fire that glows!
Includes sweet gingerbread man, woman and baby figures, candy furniture, a baby carriage, snow blower, holiday tree with decorations and gifts, a rocking horse and toy train
The LEGO Creator Expert Gingerbread House is a set that the whole family will love as well as a fun building challenge for ages 16+
The LEGO Creator Expert Gingerbread House measures over 8" (21cm) high, 10" (26cm) wide and 5" (13cm) deep

Christmas Candy

Bestseller No. 1

Sunny Island HERSHEY'S KISSES Santa Hat Foil Wrap Milk Chocolate Christmas Candy, 2 Pound Bag

Christmas HERSHEY'S KISSES Santa Hat Foil Wrap Milk Chocolate Candy, This is the Perfect Chocolate For Sharing At Family Parties, Friends Gatherings, And With Your Favorite Coworkers
This season, turn any gathering into a special occasion and celebrate with KISSES Holiday Milk Chocolates! This built-in candy dish is filled with delicious, bite-sized milk chocolates in a variety of festively colored foils, sure to please all your holiday guests. Just open the lid and let the sweetness begin
What could be more fun than the delicious milk chocolate taste and the iconic shape of KISSES Milk Chocolates you know and love decorated in Santa hat foils with HO! HO! HO! on the plume, just for the holidays! Everyone on your holiday gift list will love receiving these adorable KISSES Milk Chocolates in Santa Hat Foils to celebrate the season
Customers' satisfaction is our priority. There is no issue that we cannot resolve
Bulk Pack 2 lbs. Approximately 200 pieces per order. Always fresh!

Edible bubbles

Sale

Bestseller No. 1

Silly strings

Sale

Bestseller No. 1

24 Pack of Party Streamer Spray String in a Can Children's Kid's Party Supplies, Perfect for Parties/Events

SILLY PARTY STREAMER SPRAY: 24 Pack of Party Streamer Spray String in a Can Children's Kid's Party Supplies
INCLUDES 24 INDIVIDUAL SPRAY CANS: Packaging comes with 24 individual 3 oz. spray cans in fun, assorted colors
HOW TO USE: Shake thoroughly before use, Do not turn can upside down during use, String is fireproof
PERFECT FOR A VARIETY OF EVENTS: Great for parties, concerts, sporting events, clubs, shows, raves or any other nighttime/after hours activities, Fun party favor, goodie bag or stocking stuffer
AGE RANGE: Recommended for ages 3+ and up, Each can stands 7.5 inches

Christmas themed Pillowcase

Bestseller No. 1

Hlonon Christmas Throw Pillow Covers 18 x 18 Inch Set of 4 Holiday Decorations Winter Decorative Black and Red Buffalo Plaid Rustic Pillowcase for Christmas Home Sofa Couch Decor

Package Contents: Each set includes 4 pieces Christmas themed pillow covers with lovely prints, suitable for perfecting your Christmas home decorations.
Material: Hlonon Christmas pillow covers are made from rustic linen that is skin-friendly, ideal for different people to use in different occasions. Please hand wash in water under 100 ℉ to lengthen their service life.
Size: Each pillow cover is 18 x 18 inches/45cm x 45cm, suitable size that fits for square pillow inserts within 20 inches. Small size error may occur due to cutting and different measurement, please understand.
Lovely Design: The 4 decorative throw pillow covers for Christmas are varied in design that consists of different Christmas characters, such as deer, snowflakes, Christmas ball, Christmas tree, snowman. They add joyful atmosphere to your Christmas.
Occasion: These Christmas pillow covers can be put on your desk, sofa, cushion, couch, home, office, garden and more for Christmas party, carnivals and more to bring your place with joy and warmth.

Pack of Christmas themed balloons

Bestseller No. 1

STK Winter Wonderland Baby Shower Balloon Garland Kit Arch 4 Girl Onederland 1st Olaf Birthday Boy Party Decorations Backdrop Frozen 2 Theme Supplies Elsa Anna Snow Princess Themed Balloons Christmas

FOR FROZEN ELSA AND ANNA METALLIC HELIUM BALLOONS ice blue purple and silver decoration. Make your Frozen birthday party something special. The package includes 127 balloons, arch strip, and 200 glue dots.
WINTER WONDERLAND BABY SHOWER DECORATIONS FOR GIRL. Home decor decoration for princesses wedding. Multiple uses, the from Winter Wonderland parties to Princess Weddings.
WINTER ONEDERLAND 1ST BIRTHDAY BOY OR GIRLS FIRST BIRTHDAY PARTY SUPPLIES - globos de para fiestas. The First Birthday should be something special, balloons bring the party with them.
WINTER ONDERLAND THEMED GENDER REVEAL BABY SHOWER BACKDROP for parties christmas theme balloon. Your child is a precious gift our ballon garland is here to help you celebrate.
SNOW PRINCESS PARTY DECORATIONS 3rd birthday back drop baptism garland elas olaf ballons for party. So many parties waiting to be thrown! Our balloons are top quality and guaranteed. Have a problem? Please let us know we'll make it right.

Pack of pink marshmallows

Bestseller No. 1

Candy Shop Pink & White Puffy Poles Jumbo Marshmallow Twists - 2.2 lb Bag

PARTY FAVORITE: Bite down into one of these spiral poles marshmallow delights and take your taste buds to cloud nine with the sweet burst of vanilla flavor! These peppy pink and white poofs are perfect for prettifying parties and pampering your palate.
PLUSH AND SHOWY: Pile one puffy pole on top of another again and again inside a candy bowl to create an impressive display at Valentine's Day and Easter celebrations, baby showers, spring parties, wedding candy buffet and engagement party events.
BAKING AND DECORATING: Toppings for treats such as hot chocolate, smores, cookies, cakes, cupcakes, ice cream, and more!
BULK PACK HELPS YOU SAVE MONEY: Every bag comes with approximately 155 pieces that measure 2 3/4 x 1 x 1 inches. Purchasing in bulk ensures you get to enjoy these one-of-a-kind marshmallows and you save money.

Santa Claus whoopee cushion

Bestseller No. 1

Laughing Smith 16 inch Whoopee Cushion - Giant Whoopee Fart Toy for Kids - Makes Great Big Mega Woopie Fart Sounds - The Funniest Fart Game, Joke or Gag Gift Woopy Cushions

MAKES SUPER LOUD RIP-ROARING FARTS! - This 16" Giant Whoopee Cushion fart toy blasts out the loudest and longest farts you've ever heard! Once inflated, simply place your whoopee cushion on your victim's chair or give it a squeeze to hear the SUPER MEGA FARTS!
MAKE YOUR FRIENDS & FAMILY CRY WITH LAUGHTER - If you love making people laugh with toilet humor, our whoopee cushions for kids will deliver the best belly laughs EVER! Prank your unsuspecting victims, and they will think someone has let off a great big fart.
MADE OF DURABLE RUBBER FOR ENDLESS FARTY FUN - Our mega whoopee cushion is made from thick and flexible rubber that is durable enough to withstand hours of rip-roaring farty fun without breaking. Also known as a woopie cushion toy, woopy cushions, or whoppee cushions.
A HILARIOUS GIFT FOR KIDS & FUN-LOVING ADULTS - Let's face it - farts are funny no matter what age you are! That's why our rubber whoopee cushions make a funny gag gift for anyone that loves fart, poop or toilet humor jokes. Perfect if you enjoy fart spray, fart machines, fart whistles, or fart bombs.
BOUTIQUE JOKES & PRANKS BY LAUGHING SMITH - We've developed this Giant 16" Whoopee Cushion to make the biggest baddest farts EVER, so you can get the best belly laughs from your friends and family. Make memories that last forever with Laughing Smith!

Stuffed Santa Claus

Bestseller No. 1

Bearington Kringle Christmas Plush Stuffed Santa Claus, 16 inches

Adorable 16 inch tall toy stuffed animal Santa Clause with red and white hat and Santa suit, machine washable
Kringle's ultra soft plush fur and stuffing makes him the perfect holiday cuddle companion for your child
The perfect accessory to Christmas or holiday decor
Makes a great Christmas gift, stocking stuffer or 1st Christmas gift for boys girls or kids of all ages
From the award winning Bearington Collection known worldwide for luxurious fabrics and outstanding quality

Crayons light brush paint

Sale

Bestseller No. 1

Crayola Color Wonder Magic Light Brush, Mess Free Painting, Gift for Kids, 3, 4, 5, 6

COLOR WONDER PAINT SET: Features Magic Light Brush Unit, 6 Color Wonder Paints, and 18 Blank Color Wonder Paper Sheets.
LIGHT UP PAINT BRUSH: The paint brush lights up to indicate paint colors.
MESS FREE PAINTING: Color Wonder Paints only appear on special Color Wonder Paper, not on skin, clothing, or walls.
GIFT FOR KIDS: This Kids Paint Set lets them explore the joy of painting without leaving a mess left behind! A great birthday or holiday gift!
SAFE AND NONTOXIC: Ideal for kids, ages 3 & up.

Colorful putty to mold with

Sale

Bestseller No. 1

Customized chocolate bars

Bestseller No. 1

Princess Tiara Personalized Candy Bar Wrappers for Chocolate, Birthday Party Favors, Hershey Bar Labels for Baby Shower, Pack of 20

This listing is for the WRAPPERS ONLY. Candy bar wrappers are sold in packs of 20 wrappers with foils.
Customer will have to supply and wrap their own candy bars and adhesive to seal the wrappers. A glue stick or double sided tape will work great.
Candy wrappers can be personalized for any occasion with your choice of message on the front and back. The text on this wrapper will be printed in the same font, color and in the same format as shown in the listing photo.
Please provide accurate information when placing your order. There are no refunds on personalized items.
Proofs are optional but recommended and may add a day or two to my processing time. Proofs are sent within 24 hours of purchase via Amazon's messaging system. Customer will have 72 hours to make changes to the proof before it is shipped.

Christmas Elves Collection

Bestseller No. 1

AtoZ | Posable Elf | Christmas Elves Decoration | with Snowflake Christmas Ornament | 21" Tall | White Coat with White Pants | New Peace and Joy Collection |

EASY TO POSE AND DISPLAY- This flexible Christmas elf has wired limbs for posing and weighted seat for sturdy display. This elf figure will be a whimsical addition to your holiday seasons decorating.
CERAMIC PIXIE FACE- This adorable collectable has a high quality ceramic face with a clever and mischievous smile. Ceramic hands hold a beautiful acrylic crystal like snowflake ornament
SPARKLY CLOTHING- This little elf doll is dressed in a detailed velveteen coat trimmed with rhinestones, faux fur. and pearl like buttons. Shiny lamé sleeves, jingle bells and ribbon. The perfect Santas helper.
FESTIVE DECOR- Elf Christmas decorationsmakes beautiful accents to your holiday decorating. Use as Elf on the shelf boy, on a fireplace mantel, or as your Christmas tree topper. Place in a wreath or as a table centerpiece . Decoraciones de Navidad para la casa
ATOZ BOXED COLLECTABLE: This unique elfin comes in a white box and ready to gift or use box for storage after Christmas. Peace and Joy Collection by AtoZ. Look for more collectables in years to come.

Christmas themed night light

Bestseller No. 1

Ocean Themed Marine Life Night Lights, Beach Aquarium Decor Sea Turtle Seahorse Starfish Giant Clam String Lights USB Operated 30 LEDs 10ft for Christmas Tree Ornaments Holiday Bedroom Birthday Party

【Seahorse, Sea Turtle, Starfish, Beach Shell, Take Coral Reef Sea Life Home】 The lantern from the room of Princess Mermaid, soft ocean color light add sea creatures and nature waterside accents to your aquarium themed bathroom or bedroom, pretty but without being childish. They are sturdy bendable and easy to place onto anything indoor or covered outdoors. A must have if you looking to add a little ambiance to your decor
【Perfect Gift To An Ocean Lover】 It is delicate and sophisticated, applies to many different occasions, safe and easy use. It services as an unique night light or mid night change light for a nursery room. It gives off gentle ocean light and calm down the baby. Shower only with the light on in bathroom make you feel you are under the sea world. Your kids will also be happy to come to bathroom washing hands or go to bed with the lights wrapped around the beds head.
【Use USB Plug In to Be Environment Friendly】The string of lights are connected to an USB hub to work with a charger, you could save the trouble of purchasing and changing batteries.. Low voltage makes sure the lighting is safe and can be used anywhere indoor or covered outdoor.
【Wireless Remote Control with Dimmer, Timer and Flick Options】You could use the remote control in the package to set the LED copper wire lights, The 1-8 number on the remote represent 8 different glow options. You can also adjust the brightness of the lights via Dim button. The timer button on the remote represents 6 hrs on and 18 hrs off, (if you turn the lights on at 3 PM, it will turn off at 9 PM and on again at 3 PM the next day)
【A Carefully Designed Item】It includes 4 different sea creatures, 3 different colors, 3 different forms of turtles. We took full responsible for our item.

Lego set

Sale

Bestseller No. 1

LEGO Classic Large Creative Brick Box 10698 Build Your Own Creative Toys, Kids Building Kit (790 Pieces)

Engage your kids in pretend play by letting them build their own play toys, such as creating a toy house or toy scooter. This classic creative kit of LEGO bricks comes with 33 different colored bricks
This brick box includes 8 different types of toy windows and toy doors, 2 green baseplates and 6 toy tires and toy wheel rims to create hours of creativity for kids; plus the LEGO inspired packaging serves as toy storage
Kids will become creative builders as they use these color toys to build a figure or build a castle while also engaging in kids playtime
The large build and play LEGO Creative Brick toy playset is compatible with all LEGO construction sets for neverending creative play
The green baseplates in this build it yourself set measure over 6 inches long and 6 inches wide, and 4 inches long and 2 inches respectively, Kids will get to build and play with 790 pieces and is ideal for boys and girls between the ages of 4 and 99 years old

Christmas Cartoon CD

Bestseller No. 1

Sparkly Glue

Sale

Bestseller No. 1

Elmer's 2022912 Liquid Glitter Glue, Washable, Gold, 6 Ounces, 1 Count

Add a bold, glittery pop to your projects and homemade slime!
Safe, washable, non-toxic and no-run formula
The #1 teacher brand, it's ideal for arts, crafts, and school projects
Great for creating slime at home or in the classroom!
Includes: 6-ounce bottles of Purple, Pink, Red, and Blue glitter glue

Caramel popcorn

Bestseller No. 1

Shortbread cookies

Sale

Bestseller No. 1

Elves and fairies figurine set

Bestseller No. 1

Mini Reindeer figure

Bestseller No. 1

RESTCLOUD 12Pcs Deer Figurines Cake Toppers, Deer Toys Figure, Small Woodland Animals Set of 12 Fawn

Package includes: 2 inches tall baby deer x 12.
Natural appearance and color- tan color with white underbelly & tail and grey & white accents, deer babies set are high quality, each figure is finely hand painted and sculpted by experts which ensures authenticity.
With true-to-life detail, appealing color, and active poses, these models are designed for teachers, children, collectors, and animal lovers everywhere.
Great for miniature Christmas decorations, landscape scenes, imaginative play, birthday cake topper, baby shower & party theme decor etc.
The forest animal figurines set are phthalate-free and thoroughly safety tested to safeguard your child's health.

Ice pops

Bestseller No. 1

Fla-Vor-Ice Popsicle Variety Pack of 1.5 Oz Freezer Bars, Assorted Flavors, 100 Count

FREEZE & SERVE: Fla-Vor-Ice freezer pops are simple and easy. Just freeze and enjoy!
FRUITY FLAVORS: Strawberry, Berry Punch, Grape, Lemon-Lime, Tropical Punch and Orange.
MADE WITH REAL FRUIT JUICE: Fla-Vor-Ice freezer pops are always made with real, delicious juice.
FAT FREE, LOW CALORIE TREAT OPTION: Fla-Vor-Ice freezer popsicles are a zero fat snack or dessert - with only 20 calories per pop.
100 FREEZER POPS: Each pack of fat free Fla-Vor-Ice popsicles contains 100 - 1.5 oz freezer pops.

Sweetened yogurt

Bestseller No. 1

GoGo squeeZ yogurtZ Variety Pack,Berry, Blueberry, 3 oz (60 Pouches) -Kids Snack Made from Real Yogurt & Fruit - Pantry Friendly, No Fridge Needed - No Preservatives- Kosher Certified- Gluten Free

SMOOTH & CREAMY YOGURT SNACK POUCHES: GoGo squeeZ yogurtZ are made from real yogurt and strawberries, blueberries and raspberries for a smooth, creamy and tasty yogurt snack kids will love—no spoon, no mess!
YOGURT SNACK POUCHES: Made from real yogurt and fruit, these yogurt pouches contain 4g of protein per pouch/serving, no preservatives and are a good source of calcium and Vitamin D** (**At Least 10% Of The Daily Value Per 6 Oz.)
STOCK YOUR KITCHEN PANTRY WITH BULK SNACKS: This variety pack of 60, 3 ounce GoGo squeeZ yogurtZ snack pouches, (30) Berry yogurt & (30) Blueberry yogurt, are kitchen pantry safe—no fridge needed!
4g PROTEIN PER POUCH: These yogurt snack pouches contain 4g of protein per pouch, are kosher certified and are packaged in BPA-free squeeze pouches
KIDS SNACKS & TODDLER SNACKS: Pack these pouches in a backpack, diaper bag, beach bag or travel bag to make kids smile after games or play time, during a car ride, trip to the airport, family road trip or any adventure

Chocolate dipped strawberries

Bestseller No. 1

Golden State Fruit Chocolate Covered Strawberries, 12 Dark/Milk/White Delight

Each berry is delicately hand dipped and decorated in our own kitchen for both culinary artistry and exquisitely decadent taste
Freshness and premium quality are 100 percent guaranteed
Made to order and shipped overnight with ice in our signature gift box to ensure perfect arrival
Freshness and premium quality are 100 percent guaranteed
Delivery is not available on Saturday, Sunday or Mondays

Strawberry smoothies

Bestseller No. 1

Torani Real Fruit Smoothie Mix, Strawberry, 64 Ounce

STRAWBERRY SMOOTHIE MIX: Fresh from the fields, juicy, sweet strawberries blend to make one of the sweetest juiciest smoothies there is. Super strawberry smoothies. Super easy.
REAL FRUIT: Life is just peachy with our Peach Real Fruit Smoothie Mix! Made with real fruit, it contains no preservatives, artificial colors, or artificial flavors. Just pour over ice, blend & serve.
EMBRACE YOUR INNER FLAVORISTA: Torani makes a wide array of syrups & sauces in tantalizing flavors to help you create your own homemade coffeehouse favorites, fruity delights & custom soda creations.
AUTHENTIC COFFEEHOUSE FLAVOR: From caramel to French vanilla to hazelnut—& everything in between—our syrups & sauces are here to help you create tantalizing lattes, cappuccinos, cold brews & frappes.
MIX UP SOME MAGIC: Discover how our syrups can help you make truly creative flavored teas, lemonades, smoothies, Italian sodas, coffees, cocktails, mocktails, snow cones, sparkling waters & more!

Colorful socks

Bestseller No. 1

Frosty cotton candy

Bestseller No. 1

Elf

Amazon Prime Video (Video on Demand)
Leon Redbone, Will Ferrell, James Caan (Actors)
Jon Favreau (Director) - David Berenbaum (Writer) - Jon Berg (Producer)
English (Playback Language)
English (Subtitle)
Christmas Care Package Ideas for Teens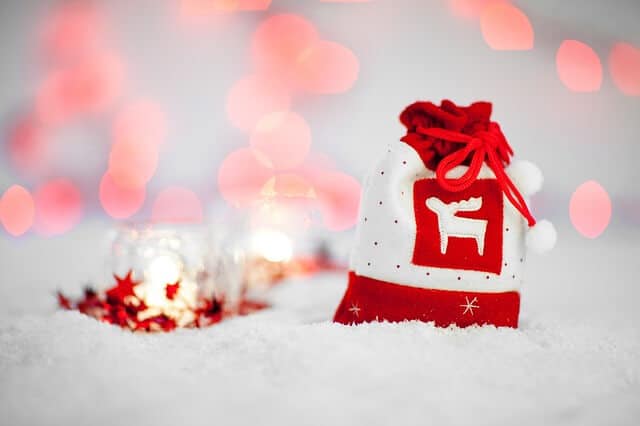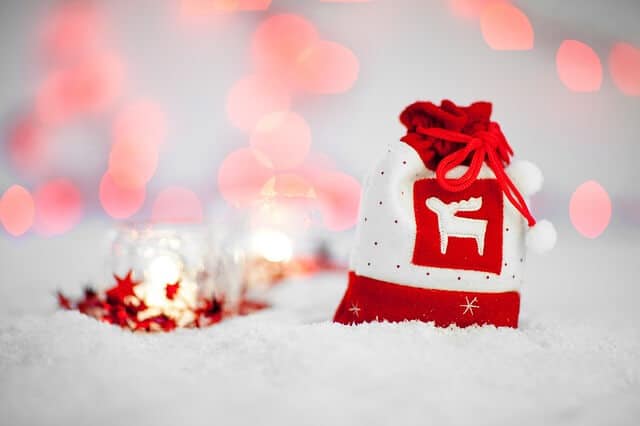 Young adults are always looking for exciting, shiny and fun stuffs when they get gifts, and it's no different when it's a Christmas Care Package. Here's a list of interesting items that would fit into a care box for a teenager:
Chocolate-covered Pretzel

Sale

Bestseller No. 1

Asher's Chocolates, Chocolate Covered Pretzels, Holiday Assortment of Candy, Small Batches of Kosher Chocolate, Family Owned Since 1892, Assorted Pretzels, Christmas Edition (8 oz, Milk & Dark)

CHOCOLATE SMOTHERED PRETZELS: Sweet chocolate and lightly salted pretzels make an irresistible pairing that everyone will enjoy. Purchase as an everyday snack or holiday gift, these chocolate smothered pretzels are sure not to disappoint. Chocolate covered pretzels make any special event delicious and memorable.
GOURMET CHOCOLATE: These fabulous sweet and salty treats come in an Asher's branded cello bags. With an old-fashioned aesthetic, milk chocolate smothered pretzels are presentable right out of the delivery box. Chocolate pretzels make tasty stocking stuffers and Valentine's Day gifts!
SWEET AND SALTY CANDIES: If you love the smooth, rich goodness of milk chocolate, or the crispy and salty pleasure of pretzels, you'll find a little of everything hidden in this delectable treats. Share them with friends, and you'll run out very quickly. Try them today and we promise, you'll be back for more!
ASHER'S CUSTOMER FAMILY: Though our company has expanded over the years, we continue to treat our customers and employees like family. Asher's Chocolates are made with love. We hope you enjoy them and come back for more.
OUR GUARANTEE: Asher's Chocolates has been making delicious chocolates and candies since 1892, with only the finest ingredients. If there are any issues with your order please contact us at 855-8-ASHERS!

Pack of Caramel Apples

Bestseller No. 1

Tootsie Roll Caramel Pops Package APPLE 48 Count

The perfect combination of tart, green apple candy coated with rich, creamy, caramel - Caramel Apple Pops!
The original Caramel Apple Pop from Tootsie Roll Industries
You will receive display ready box with 48 individually wrapped Caramel Apple Pops
Apple flavored lollipop covered with rich caramel makes the perfect combination
Perfect for the break room in the office or as a giveaway to customers

Peppermint stick

Bestseller No. 1

Bubblegum

Bestseller No. 1

Pack of glitter pens

Bestseller No. 1

Glitter Gel Pens, 32-Color Neon Glitter Pens Fine Tip Art Markers Set 40% More Ink Colored Gel Pens for Adult Coloring Book, Drawing, Doodling, Scrapbook, Bullet Journal, Sparkle Gel Pen Gift for Kids

32 INDIVIDULE vivid colors glitter gel pens, included Glitter and Neon-Glitter. 40% more ink for Long Lasting, Great glitter pens for Adults Coloring Books, kids and Girls Coloring Books.
Smooth glitter colored pens with fine point tip 0.7mm - 1.0mm. Taotree gel markers will produce smooth fine lines and make your artwork pop right off the page. Perfect Sparkly gel pens for adult coloring books and bullet journals.
Each Colored Pen is fitted with Comfort Grip, easy to hold and comfortable for writing, drawing, scrapbooking, sketching, Crafting, doodling, art designs and journaling
Acid-free and non-toxic ink doesn't smear, fade, or skip. Premium Gel Pens set for Adult & Kids Coloring Books, School Art Projects, Party Invites, Greeting Cards, DIY Decoration, Letters to Friends.
100% SATISFACTION GUARANTEE: With Taotree Brand Warranty. Save money by stocking up these everyday use coloring pens bulk 32 colors pack. Buy with confidence! Thank you!

Jewelry Magnets

Bestseller No. 1

MEALOS Magnets - 300 Tiny Magnets Mini Magnets Small Round Magnets for Crafts - 3mmx1mm Magnets for Miniatures Small Models - Come with a Storage Case

300pcs 3*1mm Tiny Magnets: These magnets are extremely small, with 3mm*1mm size, they are great for small craft projects, small models, or magnetizing miniatures. Notice! They are tiny so make sure they fit your projects before buying.
Durable Magnets: These magnets are durable, so you won't have to worry about them losing their pull as they get older.
Come with a Rod Magnet: To help control and put the small magnet into your miniature models. You can mark the magnet rod to show which side is for the weapons, and which side for the model. Would ensure you don't accidentally get your polarization wrong.
Come with a Storage Case: Come with a high quality plastic case to store the magnets.
Can Be Used For: Crafts, workshop, warehouse and garage organization, decor, scientific, industrial, educational and manufacturing needs, do-it-yourself, jewelry-making and other hobby and home improvement projects.

Handheld Electronic gaming device

Bestseller No. 1

Beijue Retro Handheld Games for Kids Built in 218 Classic Old Style Electronic Game 2.5'' Screen 3.5MM Earphone Jack USB Rechargeable Portable Video Player Children Travel Holiday Entertain (Pink)

🚀New styles and games:The appearance of this game console is brand new. Built-in 218 new exciting educational puzzle games. And your lovely babies will be really enjoying this. And it will be a timeless classic for the 5-14 year old kids.
🚀Simple Arcade Style: 2.5" color display, ensuring portability, while also taking into account the comfort of the games. Tailored for children, easy to use and quick to master. The five year old operated it with no problems.Of course, as an adult gamers also can find pleasure in it.
🚀Uninterrupted energy: Built-in a rechargeable lithium battery, providing a steady stream of energy for your child's happiness. It also eliminates the parents from buying and replacing batteries frequently.In addition, you can also use AAA battery or Micro USB, dual power supply design, very practical.
🚀Perfect for playing on the go:Convenient size ,lightweight and 3.5MM headphone output, it is perfect for playing on the go. With the earphone jack that most retro game consoles don't have, you can avoid affecting people around you or being affected by noisy environments.
🚀Absolute surprise: This game console can definitely surprise you and your child. As a birthday, Christmas, party gifts are very sincere.Our warranty covers any defect caused during product production and delivery. We can offer you full refund or free replacement within 30 days, whichever is at your most convenience.

Hershey's Kisses

Bestseller No. 1

Portable Jewelry stand

Sale

Bestseller No. 1

256 Holes Acrylic Earrings Holder for Women,4 Doors Foldable Screen Necklace Display Rack,Hanging Jewelry Organizer Double Sided Stand Display,Clear By Cq acrylic

Size:17.2x11x1.58 Inch,256 optimized pre-punched holes to organize and display 128 pairs of long earrings and studs,suitable for bracelets and necklaces.
Unique design the display is quite handy and portable.It's size is similar to a book, 4 panel hinged concertina-style design,you can fold this organizer to storage your jewelry.
Never worry about necklace and bracelet getting tangled up, which is designed to fit in any dresser, nightstand, or vanity; It is also an alternative jewelry display stand rack for boutique owners with limited retail space.
Keeps all earrings organized in one jewelry rack.The lightweight and compact design saves storage space in your drawer or your dresser.Wonderful Girls Gift - With this portable , good-looking ,sturdy organizer ,it can meet all people's wishes ,especially for festival gift like Christmas Days, Valentine's Day.
100% CUSTOMER SATISFACTION GUARANTEED :If quality and Transport damage problems can choose a replacement or refund,you can enjoy unconditional return and refund serivce in Cq acrylic STORE.So today you can rest assured to buy.

Red fluffy bedroom slippers

Bestseller No. 1

DREAM PAIRS Women's Bliz House Slippers for Indoor and Outdoor, Fuzzy Fluffy Furry Home Slip-on in Bedroom Living Room, Red, Size 9.5-10

Warm and cozy: fluffy faux-fur lining and footbed offer warmth during cold days, and help to relieve your tired feet after a long busy day.
Machine washable: just throw it into the washing machine, and let it tumble dry. It can keep warm and fluffy after repeated washing
Wear-resistant outsole: with a flexible EVA outsole, this pair of non-slip house slippers is suitable for indoor and outdoor wear
Minimal and plush: soft faux suede upper with fuzzy collar, provides added warmth, comfort, and elegance
Ideal gift: these cute house slippers are perfect for women of all ages and lifestyles. They are great gifts for your friends, mommy, daughter and your loved ones.

Gingerbread bath bombs

Bestseller No. 1

Primal Elements Gingerbread Bath Bomb, 4.8 Ounce

Scented with a blend of warm gingerbread and creamy frosting
Fun, hand pressed bath bombs that release vivid colors and amazing scents
Formulated with shea butter, coconut oil, argan oil, and vitamin e to keep your skin smooth and healthy

Knitted red bralette

Sale

Bestseller No. 1

Candy Cane Sugar Scrub

Bestseller No. 1

LALICIOUS Sugar Peppermint Extraordinary Whipped Sugar Scrub - Cane Sugar Body Scrub with Coconut Oil & Honey, No Parabens (2 Ounces)

Perfect for single use...whether you want to try a new fragrance or take it with you on the go! This 2-oz size offers LALICIOUS' signature extraordinary whipped texture for unparalleled hydration, deliciously soft skin, and glow-inducing exfoliation.*
Coconut Oil, Sweet Almond Oil, and Vitamin E envelop your skin in a cloud of nourishing omega-6 fatty acids. Dry, dull skin doesn't stand a chance.*
Pure sugar cane crystals gently slough away roughness to address visibly clogged pores and promote even skin tone. Natural glycolic acid invigorates the skin and promotes an ageless glow.*
A kiss of invigorating peppermint essential oil lifts the spirits and lingers close to the skin as your own secret all-day pick-me-up.*
Formulated without Parabens, Gluten, Phthalates, Sodium Laureth Sulfate, GMO-derived Soy, Propylene Glycol, Triclosan, or Mineral Oil. No animal testing. Made in the USA. Fair Trade, 98% Natural and 100% Mindful.

iTunes gift cards

Bestseller No. 1

Apple Gift Card - Email Delivery

For all things Apple—products, accessories, apps, games, music, movies, TV shows, iCloud, and more.
Available in $25-200
Card delivered via email.
No returns or refunds on Apple Gift Cards. Terms apply.
Not valid for other payments.

Chocolate milk mixing mug

Bestseller No. 1

Self stirring coffee mug - Automatic mixing stainless steel cup - To stir your coffee, tea, hot chocolate, milk, protein shake, bouillon, etc. - Ideal for office, school, gym, home - 400 ml / 13.5 oz

This next generation self stirring mug is the best and easiest way to automatically stir your hot or cold drinks! The spill-free twist open/close lid allows you to take your drink from your kitchen to the living room, bedroom, car, office, gym, school, etc.
Ideal for coffee, tea, hot chocolate, milk, protein shakes, lemonade, bouillon and many other light mix drinks that you can stir.
Easy to operate: Simply press the button once to start the automatic stirring. Press it again to stop the stirring.
Easy to clean: The magnetic stirrer at the bottom of the cup can be quickly removed and placed back for easy cleaning.
The top quality stainless steel assures years of leak free and safe stirring. Powered by two AAA batteries (not included).

Bagels

Sale

Bestseller No. 1

Hoan The Original Bagel Guillotine Universal Slicer, 9.25-Inch, White

EFFORTLESS SLICE BAGELS: The Hoan Bagel Guillotine Slicer allows you to safely and effortlessly slice bagels in half
KEEP HANDS OUT OF HARMS WAY: This bagel slicer keeps your hands away from any potential slicing harm. There is a slot where the bagel will rest and then simply push down on the blade to obtain the finished product; a cleanly sliced bagel.
BUILT IN SAFETY SHIELD: The cradle holds the bagel while the two clear acrylic safety shields keep fingers away from the patented piercing blade
USE FOR DIFFERENT TYPES OF ROLLS: This slicer is not limited to just using on bagels. You can use this to slice muffins, buns, and rolls of all sizes
SMOOTH SLICING AND DURABLE: The bagel slicer features a precision ground serrated cutting edges and a non stick Xylan coated blade for smooth slicing and durability. With this bagel slicer, you will eliminate any uneven and mess cuts

Statement necklace

Bestseller No. 1

Fsmiling Fashion Statement Collar Necklace for Women,Vintage Gold Bib Chunky Necklace Costume Statement Jewelry

Specification: The length of womens statement necklace is 17" with 3" extender chain. Total weight of necklace is about 2.75 oz.
Material: womens chunky necklaces made of environmentally friendly zinc alloy, Lead-Free & Nickle-Free, will never fade or allergic to your skin, harmless to health.
Design:This antique gold floral collar bib necklace features an intricate design with embellishedg green crystal,white rhinestone and opal. Go vintage for a stylish statement for your next event!
Perfect for any occasion: large statement necklace a great choice for weddings, anniversaries, casual wearings and is also a great gift for christmas, valentine, party, meeting and birthday.
Fashionable to wear: Wear this big chunky necklace over a high neck shirt so it almost looks like part of your top.Also a necklaces peeking out from under a collared shirt is always a classic. Adjust the length of this necklace to the opening of the shirt so it's not hidden. This flower statement necklace will look great with lots of different outfits!Work this elegant and gorgeous piece with almost anything.

Colorful fidget spinner

Bestseller No. 1

Fidgets Spinners Colorful Fingers Hand Spinner Metal Focus Decompression Autism Toy Fingertip Gyro Stress Relief Fidget Cube Fun Spiral Twister Blocks ADHD EDC Anti Anxiety Gifts Kids Adults Rainwbow

▲ Package included: 7 Colorful Rainbow Fidget Spinner.
▲ Guarantee 3 - 5 min + Spin Time: These metal fidget spinner have a high speed R188 bearing in the center to ensure the smoothest rotation and consistency as well as to increase centripetal force and spin time. So These metal adhd anxiety toys can spin at least 3 min.
▲ Round Corner and Smooth Surface Spinners: Protect your fingers from scratching. NO REPAIR, OIL, MAINTENANCE NEEDED: Use the Metal Fidget Spinner right out of box.They also suffer very little slow down during tricks.
▲ Easy to Use Fidget Toys: To spin the adhd fidget toys simply hold with one finger either side of the center and then with your other hand spin. With practice the metal fidget toy can be used with one hand only. To use the anxiety toys on a table simply press the center to keep it stable and at the same time spin. The fidget toys will continue to spin once you let go.
▲ Stress Relief Toys: With a fidget spinners metal, you will be able to curb unwanted habits such as nail biting and smoking. Your boring time will pass away quickly and you will enjoying a good time when you alone. Instead of fidgeting around with your finger nails you can simply grab the fidget spinner and play with it. Many people have successfully curbed unwanted habits using this funny and cool fidget toy.

Colorful Pressed flowers

Sale

Bestseller No. 1

Atoli Real Dried Pressed Flowers Leaves Petals for Crafts, Dried Flowers for Resin Art Floral Decors,Colorful Pressed Flowers Daisies for Candle Jewelry Nail Pendant Crafts Making

Package details: this package comes with 68 pieces of real dried pressed flowers leaves and 1 piece of curved tweezers, the pressed flowers leaves come in different styles, you will be impressed by these beautiful plants
Natural pressed dried flower leaves can be widely applied for nail art, DIY jewelry design, resin phone case, note card, stationery, wedding invitations, envelopes, stained glass, bookmarks, candle makers, soap making, table decorations, scrapbooking, furniture and wood workings
Real Nature Material: Cultivated and picked up carefully, assorted flowers leaves mixed, each piece is not the same. The shapes and colors of natural colorful multiple dried flowers are well preserved. Pressed flowers don't only preserve one of nature's most beautiful gifts, but they're also perfect for adorning just about any project.
Vacuum Packaged: 100% nature real pressed flowers are dried and air tight sealed, retain their vibrant colors and shapes. We use cardboard to protect the flowers with safe shipping, and the pressed flowers won't easily be squeezed or damaged.Trying to provide perfect pressed flowers/leaves to the customer.
Please be careful when removing the embossing from the package and applying it to your project, do not place the flowers and leaves in direct sunlight, as direct sunlight will cause the color to fade and reduce the vividness. Please use it up as soon as possible after opening, otherwise it will oxidize and fade due to moisture absorption.If you have any questions, please email us,Brand seller Atoli is at your service, we will provide a satisfactory solution within 24h!

Christmas knee-length stockings

Bestseller No. 1

Women Knee High Socks Cotton Stockings Athletic Socks for Baseball Sports Halloween Costume Christmas

Super Stretchy and Breathable : Best material combination (70% Polyester, 5% Spandex, 10% Nylon, 10%cotton) makes our socks highly elastic and durable at the same time, smooth and skin-friendly ,Soft and Comfortable
Classic Design Stockings Protect Your Knee : In Spring and Autumn, they gives you good and chic look; in Summer, they protect your knee joint in air conditioning room; In Winter, they keep your legs warm. Fit for every season.
3 Size for You to Choose From: Size "Knee High " :Foot length: 17cm/6.7"; Tube length (foot excluded) : 35cm/13.78" (Because they are super stretchy, they fit most of people); Over Knee S: Foot length: 17cm/6.7"; Tube length (foot excluded): 48cm/18.9" . Fit foot size US 3.5 -US 7; Over Knee M (Extra Long): Foot length: 21cm/8.2"; Tube length (foot excluded): 55cm/21.6" . Fit foot size US 7.5 -US 11
Occassions: Size "Knee High " , you can wear it under knee, for school, daily look, sports, babseball, soccer etc ; Size "Over Knee S " "Over Knee M " for school, daily look, goth costume, halloween cosplay, DVA cosplay, mukuro ikusaba cosplay, christmas,dancing, yoga, stage performance, art photos and more. All Great match with skirts, shorts,boots, canvas shoes, long coats. Great gift choice for friends, family and yourself.

Honey face mask

Bestseller No. 1

LAPCOS Honey Sheet Mask, Daily Face Mask with Hyaluronic Acid and Antioxidants to Hydrate and Tighten Dry Skin, Korean Beauty Favorite, 5-Pack

TIGHTEN & NOURISH SKIN - This lyocell sheet mask harnesses the natural powers of honey. The mask helps restore skin's elasticity, leaving your complexion feeling velvety soft
HYDRATING HONEY & FLOWER EXTRACT - Honey extract to soothe stressed complexions with its nourishing properties. Yellow flower tones and tightens with high levels of carotenoids, Vitamin A like compounds
ANTIOXIDENT RICH - Fresh honey is an undeniable dose of sweetness. Full of antioxidants, it also holds a myriad of beneficial properties for skin
K-BEAUTY ESSENTIAL - A cult favorite brand, created with the highest quality ingredients and uncomprimizing dedication to innovation in beauty and skincare. LAPCOS guantees satisfaction!
HOW TO USE - After cleansing and toning, unfold a single sheet and gently spread over face avoiding the eye and mouth areas. Leave on for 10-20 minutes and remove mask, gently patting remaining serum until it is fully absorbed

Sephora Gift cards
Apple wireless earbuds

Sale

Bestseller No. 1

Apple AirPods Pro

Active noise cancellation for immersive sound
Transparency mode for hearing and connecting with the world around you
Three sizes of soft, tapered silicone tips for a customizable fit
Sweat and water resistant
Adaptive EQ automatically tunes music to the shape of your ear

Snow Globe

Bestseller No. 1

Photo Snow Globe with Black Base

This photo snow globe is made out of a durable plastic, NOT glass so it's sticky-finger-friendly
Holds 2 2x2.875 inch photos, one on each side, just trim down your 2x3 photo
To insert your images, pull the black base in one hand and the globe portion in the other hand wiggle the base from side to side. Slide your photos in the compartment, leave the clear plastic insert inside to hold the photos in place. Then replace the black base and shake!
Customize this photo globe with your own family photo, creative design, and more
This is a perfect gift for Christmas, birthday, anniversary, Valentine's day, and other special holidays

Christmas art supplies

Bestseller No. 1

pigipigi Rainbow Scratch Paper for Kids - 2 Pack Scratch Off Notebooks Arts Crafts Supplies Kits Drawing Paper Black Magic Sheets Scratch Pad Activity Toy for Girls Boys Game Christmas Birthday Gift

🎁RAINBOW SCRATCH KIT - 20 black scratch sheets, 4 wooden styluses and 4 drawing stencils and 1 pencil sharpener ( random colors). The spiral bound of the scratch off notebook is easy to lay flat and flip the rainbow scratch paper, you can easily turn and collect finished arts works. Kids can use the stencils to design more cute and colorful shapes on the magic scratch paper
🎁HIGH QUALITY - No odd flavor, toxin free powder. Pigipigi kids craft supplies kit made of premium paper and nature wooden stylus. The stencils of art supplies set made of sturdy plastic, washable and reusable. Children can create colorful illustrations and cool designs in a safe environment
🎁BEST KIDS GIFT - The kids arts and crafts is an best gift for kids Birthday, holiday parties, Children's day, Valentine's Day, New Year's Day, Mother's Day, Father's Day, Thanksgiving Day, Halloween and Christmas gift. Surprise your son, daughter, nephew, niece or grandchildren with our art supplies party favors
🎁HOURS OF FUN - Let your kids to stop spending hours in front of your TV or playing games on tablet. Our kids gifts set is the most popular arts and crafts projects. Help your kids explore their talents, encourage imagination and build confidence creativity
🎁100% MONEY BACK - We are reliable seller provide kids projects kits quality satisfaction promise. If you have any questions, please feel free to contact us, we will definitely give you the most satisfactory answers and solve your problems on 24 hours online

Stuffed Elf

Bestseller No. 1

Mini Santa Claus throw pillow

Bestseller No. 1

C&F Home 8" x 8" Happy Santa Hooked Pillow Petite Xmas Christmas Winter Decor Decoration Throw Pillow for Couch Chair Living Room Bedroom 8 x 8 White

UNIQUE DESIGN: Style your favorite space with this intricately hooked pillow from C&F Home. Perfect for taking your holiday decor to the next level, this pillow is the perfect addition to your home.
HIGH QUALITY MATERIALS: Crafted with acrylic yarn on cotton canvas facing and cotton backing
WHAT YOU GET: This item includes 1 home decor pillow and measures 8 x 8 inches.
PERFECT FOR: Decorating or to give as a gift. Style it in your home - use this decorative accent pillow in your master bedroom, kid's room, guest room, vacation home, or condo. It is the perfect gift for weddings, house warmings, birthdays, holidays, and more.
EASY CARE: Spot Clean Only, Filled and finished in the USA.

Bright red lipstick

Bestseller No. 1

NYX PROFESSIONAL MAKEUP Matte Lipstick - Perfect Red (Bright Blue-Toned Red)

Smooth and Plush Matte Lipstick: Load your lips with the plush, pigment rich matte colors of this shockingly smooth matte lipstick that glides right on and stays in place with a silky matte finish
Creamy and Dreamy: This matte lipstick is never dry feeling, always creamy, dreamy and matte; Now available in a range of fresh new matte colors, these playful matte lipstick shades are just what your lips need
Lip Products For The Perfect Pout: Doll your lips in plush, creamy, perfection; Try our complete line of lip products including lipstick, lip gloss, lip cream, lip liner and butter gloss
Cruelty Free Cosmetics: We believe animals belong in our arms, not in a lab; All of our makeup is certified and acknowledged by PETA as a cruelty free brand; We don't test any of our products on animals
Discover NYX Professional Makeup: Try all of our professional makeup and beauty products today, from eyeshadow, eyeliner, mascara and false lashes to lipstick, foundation, primer, blush, bronzer, brushes and more

Paper snowflakes

Bestseller No. 1

24 Pieces Hanging Snowflake Decorations Ornaments 3D Large White Paper Snowflakes Garland Snow Flakes for Frozen Christmas Tree Wedding Holiday New Year Room Winter Wonderland Party Decorations Gifts

High Quality Material: The snowflake decorations are made by high-grade paper, the material is pretty hard uneasy to torn, easy to hang or use as backdrop, don't worry about being tangled, as christmas decorations could add more romantic and festival atmosphere.
Assorted Sizes: The snowflake ornaments package include 24 Pieces 3D white paper snowflakes with 12pcs large snow flakes and 12pcs snow flake in a 9.8ft string. The winter decorations more than enough for your winter onederland party decorations.
Perfect Decoration:The snowflake garland is coordinate with other winter wonderland party decorations, the frozen party decorations are classy festive look, when you open and fold the sheets you will see a fantastic 3D hanging snow flakes. Gorgeous christmas decorations would be the perfect ornaments and gifts for christmas tree party holiday wedding wonderland room decoration.
Easy to Use: The winter decorations is easy to use, you just need to fold along the sewing seam then you will get 3D snow flakes.The hanging snowflake decorations will be a great match with your frozen, winder wonderland balloons garland backdrop.
Risk Free Guaranteed: Your purchase is fully protected when you order today. If you have any questions about the christmas decorations, please feel free to reach us directly and we will gladly assist you.We promise to provide you risk free guarantee.

Christmas themed Phone case

Bestseller No. 1

Yoedge Case for iPhone 7 Plus / 8 Plus Silicone 3D Cartoon Christmas Elk Animal Back Cover, Kids Girls Cool Cute Funny TPU Slim Fit Rubber Bumper Protective Shockproof Case for 7/8 Plus, Red 3

[Only Compatible with iPhone 7 Plus / 8 Plus] This Christmas-themed design of the iPhone 7 Plus / 8 Plus case cover can be a Christmas gift for family and friends, expressing the blessings of Christmas Day. The size of the doll is carefully measured, so It's not block the camera.
[Ultra Clear and Slim] Made with high quality scratch resistant coating for outer back panel, protect your phone against scratches and scrapes with 1.4 mm thicker TPU. With shockproof bumper frame offers excellent texture and protection.
[iPhone 7 Plus / 8 Plus Clear Printing Design Case] Fits your iPhone 7 Plus / 8 Plus with perfectly aligned cutouts for all buttons, ports, speaker, camera. Vivid paintings embellish the beauty of iPhone 7 Plus / 8 Plus once again.
[Screen & Camera Protection] Raise the edge of the camera and screen of your iPhone 7 Plus / 8 Plus, protects the camera and the screen from everyday friction.
[Slim Design] This case's lightweight design allows for a slim and modern look-and-feel with minimal bulk,perfect fit the screen protector and pockets friendly.

Colorful bracelets

Sale

Bestseller No. 1

Super Z Outlet 80s Colorful Retro Rock Pop Star Rainbow Diva Disco Jelly Neon Gel Stretchable Bracelets Bands for Theme Events, Colorful Assortment, Assorted Toy Party Favor Prizes (Assorted 288pk)

The perfect retro party favor for any music or 80s inspired themed event. Perfect for children & adults alike! Plenty of accessories for party favors, toys, and guest decorations. Unisex, one size fits most!
Made out of a squishy and stretchy plastic material, these jelly bracelets are fun and safe for anyone of all ages, both boys and girls! Wear one to simply capture the spirit of the retro 80s era, or cast a whole arm full of them! The possibilities are endless for a fun birthday party or event celebration for both children and adults.
Vintage 80's inspired bracelets accessories are perfect for accenting any costume style. Add some lace fingerless gloves to make a great "character" gloves, some cut up jeans, and neon leggings for a look that any rock star would be known for!
Jelly bracelets come in an assortment of neon colors such as bright green, hot pink, purple, orange, blue, and yellow for both boys and girls. These funky bracelets are fun accessories for concerts, beach bashes and parties of all kinds. Use these cool bracelets as party favors for a fun surprise!
Neon colored jelly bracelets measure approximately 2" - 3" in diameter but can be stretched for larger size fittings! Comes in a pack of 288 jelly neon 80s bracelets. Includes 48 of each of the 6 colors!

Wireless headphones
Homemade String cranberries

Sale

Bestseller No. 1

AZO Cranberry Urinary Tract Health Dietary Supplement, 1 Serving = 1 Glass of Cranberry Juice, Sugar Free, 100 Count

MAINTAIN A HEALTHY URINARY TRACT - Taking AZO Cranberry softgels as part of your daily routine can help maintain a healthy urinary tract health
URINARY TRACT BENEFITS OF ONE GLASS OF CRANBERRY JUICE in just 1 serving of AZO Cranberry softgels
SUGAR FREE - AZO Cranberry softgels are sugar free, whereas many cranberry juice cocktail brands have over 42 grams of sugar and 165 calories per 12 ounce serving; AZO Cranberry products is gluten-free
MADE WITH PACRAN, a super-concentrated whole fruit cranberry powder that helps flush the urinary tract
CONVENIENT, EASY TO SWALLOW SOFTGELS help maintain a healthy urinary tract; AZO Cranberry is beneficial to both men and women

Oreo cookies

Bestseller No. 1

OREO Chocolate Sandwich Cookies, 30 - 1.59 oz Snack Packs

One box of 30 snack packs, 4 cookies each, of OREO Chocolate Sandwich Cookies, 120 total cookies
Each 1.59 oz snack pack has 4 chocolate cookies
Chocolate OREO cookie filled with OREO creme for delicious lunch snacks and after school snacks
Cookie snacks are supremely dunkable
Snack cookies are a convenient travel size and great for a lunch snack pack

Pack of Sausages

Bestseller No. 1

Penrose Big Mama Pickled Sausages, 2.4 Oz, 6 Pack

Take a work break and enjoy one-of-a-kind, delicious Penrose pickled sausages to spice up your day.
Penrose pickled sausages are always made with quality ingredients, and are always ready to eat when you're craving a tasty, savory snack.
Fits a low carb lifestyle with 1 gram net carbs per serving (2 gram total carbs minus 1 gram dietary fiber)
Find them in your local grocery or convenience store, and try all three mouthwatering signature flavors.
Penrose big mama pickled sausages contain 160 calories with zero grams trans fat per serving. This pack contains six 2.4 ounces pickled sausages.

Homemade Apricot Cherry bars

Sale

Bestseller No. 1

CLIF BARS - Energy Bars - Best Sellers Variety Pack- Made with Organic Oats - Plant Based - Vegetarian Food- Care Package - Kosher (2.4 Ounce Protein Bars, 16 Count) Packaging & Assortment May Vary

Includes 16 total energy bars, with 2 of each flavor: Chocolate Chip, Chocolate Brownie, Sierra Trail Mix, Crunchy Peanut Butter, White Chocolate Macadamia Nut Flavor, Cool Mint Chocolate*, Peanut Butter Banana with Dark Chocolate, and Blueberry Crisp
NUTRITION FOR SUSTAINED ENERGY: CLIF BAR is the ultimate performance energy bar, purposefully crafted with an ideal mix of protein, fat, and carbohydrates to sustain active bodies before and during long-lasting, moderate-intensity activity.
INGREDIENTS THAT ARE BETTER FOR THE PLANET: As part of our mission to help create a healthier, more sustainable food system, we make every bar with sustainably sourced chocolate and plant-based ingredients like almonds, peanuts, and organic rolled oats.
DELICIOUS FLAVORS, ENDLESS VARIETY: Satisfy any taste with a dazzling array of craveable CLIF BAR flavors, including classic favorites like Chocolate Chip and Crunchy Peanut Butter.
ENERGY ON THE GO: Whether you need sustained energy for hiking, climbing, skiing, or a long bike ride, CLIF BAR delivers wholesome, delicious energy that's all wrapped up and ready to go.

Portable digital camera

Bestseller No. 1

Polaroid Pop Wireless Portable Instant 3x4 Photo Printer & Digital 20MP Camera with Touchscreen Display (Blue) Built-in Wi-Fi, 1080p HD Video

Mini photo & video Camera: Not only Does this classic Polaroid Camera let you Snap and Print pictures instantly; You can record Full 1080 HD video or a fun gif; With Zink Zero Ink paper technology, there is toner, no film, no shaking this new spin on an old classic is truly instant
Print & edit Photos instantly: we've kept the iconic 3.5 x 4.25 inch Prints with the classic Polaroid Border, but now you can add Notes & captions with Your finger or emoji's and shapes on the 4 inch touch screen Display before you Print
Portable pic Printer: Not just a Camera, This Polaroid can Print Photos from almost any device; Connect Your Smart phone, computer or Tablet to the Camera and you can edit and Print the Photos as if you just Snapped them on the Camera itself
Premium specs: with built in Wi Fi you can instantly Share Photos on Facebook, Instagram or Anywhere else; The Camera Takes Stunningly vivid shots with a 20 mega pixel lens; The built in speaker and mic lets you record video
Best Mini Camera: the pop 2. 0 Polaroid is unlike any other instant Camera you've Experienced before; It makes an awesome gift, it's great as a Portable Travel Camera, and it's Perfect for use at parties and special events like weddings

Christmas themed Jigsaw Puzzle

Bestseller No. 1

White Mountain Puzzles Christmas Stamps, 1000 Piece Jigsaw Puzzle

1000-Piece puzzle: enjoy a wonderful selection of USP holiday stamps featuring Santa, nutcrackers, reindeer, snowmen, etc., All with a vivid and cheerful flavor assembled in a 1000-piece puzzle.
Christmas fun: Thrill the entire family and provide hours of fun and entertainment. Building this colorful puzzle together can become a new family tradition or an addition to your Christmas décor.
About the artist: enjoy the masterful Design artistry of Lois B. Sutton. Known for his vintage-themed designs, Lois' art puzzles are detailed, bright and colorful.
More to puzzle building: art jigsaw puzzles are a fun, inexpensive way to enjoy works of art firsthand. Use to boost valuable motor skills, hand-eye coordination, and problem solving skills.
Specifics: includes 1, 000 extra large puzzle pieces made of sturdy blue chipboard on recycled paper. Puzzle Dimensions (completed): 24 x 30 inches. 100% customer satisfaction guarantee. Made in USA.

Olaf Frozen Ornaments

Bestseller No. 1

Hallmark Keepsake Disney Frozen "Olaf In Summer" Holiday Ornament

Crafted by artist Jim Kemme with high-quality construction for years of enjoyment.
Festive and collectable, Hallmark Keepsake ornaments come in a gift box dated 2016 on the top. Each ornament includes a 2016 copyright stamping. The box can also be used for ornament storage.
Perfect gift ornament for Frozen collectors and fans. Available for a limited time
Each piece includes one Hallmark Keepsake Disney Frozen "Olaf In Summer" Holiday Ornament in a gift ready box.
From commemorating precious firsts to celebrating happy milestones, there's a Keepsake Ornament for everyone on your list.

Mini Bluetooth speaker

Sale

Bestseller No. 1

A2 LENRUE Portable Wireless Bluetooth Speaker with Built-in-Mic,Handsfree Call,AUX Line,TF Card,HD Sound and Bass for iPhone Ipad Android Smartphone and More(Rose Gold)

【Incredible battery life】: 1000mAh high capacity, 10 hour/ 60-song playtime powered by a built-in high capacity li-ion battery and lenrue's industry-leading power MANAGEMENT technology.
【Various output mode】: the Bluetooth speaker supports Bluetooth Connection, 3.5mm aux cable and high capacity TF card.You can enjoy music for multiple connection ways. Experience your music in full-bodied stereo realized through high-performance drivers.
【Portable and wide range support】: small size and lightweight, 2.7*2.7*1.8 inch, 200G; 33 ft Wireless range support. You can enjoy music with this small wireless Bluetooth speaker outdoor.
【Bluetooth 4.1 technology】: compatible with all Bluetooth-enabled devices. Instantly connect to your smartphone or tablet from up to 33 feet away. Sound core reconnects automatically to the last device used. Built-in mic for hands-free calls.
【What we offer】: LENRUE A2 Bluetooth speakers, cables, user manual, thanks card*1, 24H friendly customer service and email support, any question, please feel free to Contact us.
Christmas Care Package Ideas for Adults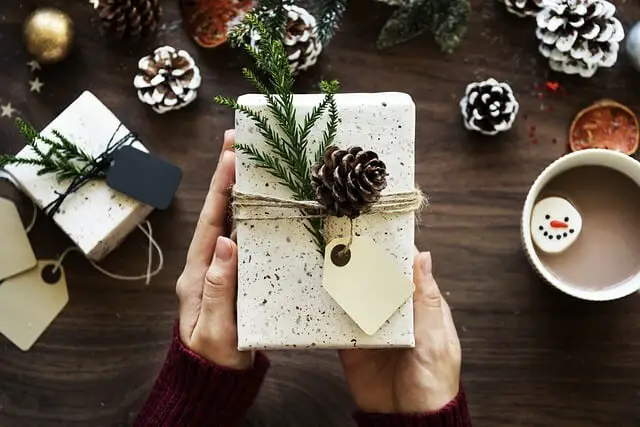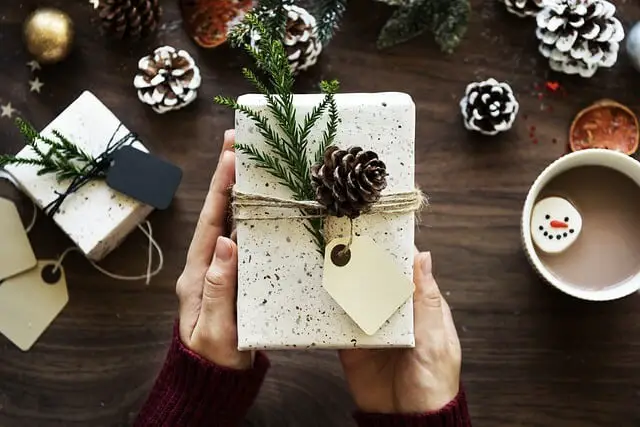 Got a special grown up in your life deserving of a Christmas Care Package this jolly season? A husband, maybe even a family friend? Here's our list of ideas to get some inspiration from:
Edible Decorating sprinkles

Sale

Bestseller No. 1

Wilton Sugar Pearls, White, 5 Oz

WILTON-Sprinkles: Sugar Pearls
Great for cookies cakes cupcakes ice cream and much more
These white pearl sprinkles will add a little extra fun to your goodies
Not dishwasher safe
Made in United States

Homemade Cream Cheese-Bacon

Bestseller No. 1

Paulas Choice--SKIN PERFECTING 2% BHA Liquid Salicylic Acid Exfoliant--Facial Exfoliant for Blackheads, Enlarged Pores, Wrinkles & Fine Lines, 4 oz Bottle

GENTLE NON-ABRASIVE LEAVE-ON EXFOLIATOR: with 2% BHA (Beta hydroxy acid) to unclog & diminish enlarged pores, exfoliate dead skin cells, smooth wrinkles & brighten & even out skin tone. Combats redness, wrinkles, aging, enlarged pores, & blackheads. PACKAGING MAY VARY.
Dramatically improves skin's texture for radiant youthful even-toned skin. Beta hydroxy acid (BHA also known as salicylic acid) mimics the natural exfoliation process of younger skin by helping it shed extra layers while unclogging and clearing pores.
HYDRATE, BRIGHTEN & SMOOTH FINE LINES: Our unique, non-abrasive, leave-on exfoliant is gentle enough for daily use on all skin types. Exfoliates dead skin cells while clearing pores for a more even tone, plus it visibly reduces fine lines & wrinkles.
Paula's Choice facial exfoliants are gentler on delicate skin of the face & neck than an abrasive face scrub, which can cause micro-tears. A BHA leave-on exfoliator delivers hydration & can exfoliate directly inside the pore & improve how the pore works.
Paula's Choice Skincare makes products that work. No fragrance, no parabens, no fluff. Just effective, science-backed formulas that target any concern from wrinkles to breakouts.

Pack of red velvet cupcakes
Starbucks Gift Card

Bestseller No. 1

Starbucks Gift Card $25 - Packaging may vary

A Starbucks Card is Always Welcome.
Starbucks Cards redeemable at most Starbucks locations.
Packaging design may vary
No returns and no refunds on gift cards.
It's a great way to treat a friend. It's a convenient way to pre-pay for your own regular purchases.

Hot sauce

Bestseller No. 1

Desert Blaze 7 Sizzling Sauces, 21 Oz

HOT SAUCE - Chipotle, Mango Habanero, Garlic, Cayenne, Jalapeno, Extra Hot, and Habanero.
MADE IN USA – These delicious hot sauces are manufactured in Louisiana with the best quality chili peppers
EXTRAORDINARY GIFT – Spicy foods are gaining popularity all over the world. Make the special celebrated occasion even more unforgettable with tongue tingling flavor and exotic designed packaging.
FOR COLLECTORS – Each hot sauce bottle is precisely designed by graphic design experts and as a result the hot sauce bottles look great displayed among other hot sauce variations in your pantry.
PERFECT FOR COOKING – Bring the heat to your cuisine at home or use as a topping for your favorite take-out.

Redcurrant Jam

Bestseller No. 1

Bonne Maman Red Currant Jelly, 13-Ounce Glass (Pack of 3)

Pack of three, 13-ounce glass (total of 39-ounce)
Made with all-natural ingredients
No artificial colorings, no additives or preservatives
Milder and brighter in taste than black current
Adds spark of fruity taste to even the simplest dish

Peppermint

Bestseller No. 1

Peppermint

Amazon Prime Video (Video on Demand)
Jennifer Garner, John Ortiz, John Gallagher Jr (Actors)
Pierre Morel (Director) - Chad St. John (Writer) - Tom Rosenberg (Producer)
English (Playback Language)
English (Subtitle)

Homemade Strawberry Extract

Bestseller No. 1

Strawberry Extract 4 oz, 4 Ounce

If you like the flavor of fresh strawberries, you will love our strawberry extract.
Added to your ice cream, cakes, strudels, fruit salads, pieces and strawberry sauces it will intensify the strawberry flavor.
Use it to give an extra boost to the flavor of your homemade strawberry jams and preserves
Sugar free strawberry extract

Christmas-themed mini desk tray

Bestseller No. 1

Christmas-themed card games

Bestseller No. 1

Santa Claus GO Fish, a Christmas Card Game for Kids (GO Fish, Old Maid, and Slap Jack), Play 3 Classic Kids Games Using ONE Holiday Themed Deck, Ideally Sized for Use as Stocking Stuffers

Ho ho ho: Play an adorable Christmas version of these popular classic kids games: Go Fish, Old Maid, and Slap Jack using 1 single convenient deck of cards. (Fun classic kids games all children love to play with friends and family).
Bring the magic of Christmas into your home this year with these fun filled holiday games. Santa Claus Go Fish is a perfect Christmas game for kids & families, a Christmas party game, classroom party, Grandmother's house, a twelve days of Christmas gift, reindeer games, or as stocking stuffers for kids, or a Christmas present for boys and girls.
Kid Friendly: This fun holiday game is illustrated with iconic Christmas images which children can easily identify. Children can play Go Fish by calling for cards by image or number (example: Do you have a snowman? -or- Do you have a twelve?) making it easier for kids who don't know their numbers to play, too. It's a fun game for boys and girls.
Educational: It's a great way to introduce the game of cards to younger children. Also, these childrens Christmas games help reinforce the following skills: simple number recognition, memory and focus, counting by pairs, strategic and critical thinking, simple image recognition, and cooperative play. (Shhh... Don't tell the kids.)
Size: Game cards are 2.20 inches wide by 3.3 inches tall (smaller cards are easier for little hands to hold). Make the holiday season even more special for your family by playing these fun Christmas games with them. It makes a great addition to your Kids Christmas games collection, kindergarten or preschool game collection. For 2 to 6 players. Age 4 and up. Contents: 49 illustrated Christmas themed playing cards and rule cards.

Table-top Christmas tree

Bestseller No. 1

National Tree Company Pre-lit Artificial Mini Christmas Tree | Includes Small LED Lights, Red Berries, Pine Cones and Cloth Bag Base | Dunhill Fir - 2 ft

NATURAL LIFELIKE APPEAL: Our pre-lit artificial branches look ultra-realistic and lifelike. With 75 individually crafted branch tips, this full bodied tree is as charming as the real thing.
SIMPLE SETUP AND STORAGE: Setup and take down for storage are easy with lights conveniently pre-strung to branches. Display it on the tabletop or your desk.
LASTING DURABILITY: Built to endure many holidays with its burlap bag base and 15 Battery operated warm white LED lights with integrated 6 hours On/18 hours Off timer. Our time-tested needles are fire resistant and non-allergenic.
IDEAL SIZING: Tree stands 2 feet tall and 16 inches in diameter at the base. It will take only a few minutes of branch shaping to bring it a full, lush form.
BUY WITH CONFIDENCE: National Tree Company is a USA-based family owned and operated business established 60 years ago. Our friendly USA customer service staff will assist with product and parts questions.

Lemonade mix

Sale

Bestseller No. 1

Apple Pie

Sale

Bestseller No. 1

Drake's Fruit Pies 32 Individually Wrapped Pies Apple, 4 Ounce

Includes 4 boxes of Drake's Apple Fruit Pies
32 individually wrapped personal pies
As an American classic, you don't need a holiday or a special reason to enjoy these Drake's Fruit Pies.
Each carton contains eight individually wrapped pies, making them the easiest on-the-go pie out there.
Kosher certified by the Orthodox Union.

BBQ sauce

Bestseller No. 1

STUBB'S Legendary Bar-B-Q Sauce 4 Flavor Classic Variety Pack - Original, Smokey Mesquite, Spicy, and Hickory Bourbon - Bonus Measuring Spoon Set and Gift Box Included!

INCLUDES - This Stubb's Bar-B-Q Sauce Variety Pack includes 4 of the best flavors of BBQ Sauce and Marinade that Stubb's has to offer. You will get one 18 ounce jar of each of the following flavors - Original, Hickory Bourbon, Spicy, and Smokey Mesquite. As an added bonus, we have included our metal measuring spoon set to help you with getting the correct portions. This variety pack will arrive in a Genuine Cornershop Confections made box for added protection.
FULL OF FLAVOR - Each of these sauces come packed with a blast of unique flavor. Original can be described as tangy from the combination of tomato, vinegar, molasses, and black pepper flavors. Hickory Bourbon brings together liquid hickory smoke and real bourbon. Spicy combines the original formula with habanero, cayenne and black pepper. Smokey Mesquite marries brown sugar, molasses, and of course, natural mesquite smoke flavor.
GREAT SAUCE and MARINADE - Stubb's is known for their great-tasting, low calorie BBQ sauces that go great as dips, marinades, or sauces. Whether you're in need of a boost of flavor to add to your ribs, something to dip your burger in, or a sauce to go on your BBQ chicken pizza, Stubb's Bar-B-Q Sauces have you covered!
DIET-FRIENDLY - Stubb's Bar-B-Q Sauces are great choices for those who need low fat, high taste BBQ Sauce. The lack of fat keeps the calories down while ingredients like peppers, honey, and other spices keep the flavor up! You shouldn't feel bad about adding sauces to your foods. Now you don't have to!
MAKES A GREAT GIFT - This Stubb's Bar-B-Q Sauce Variety Pack is not only a great way to try out a few different flavors of BBQ sauce with one click, it also makes a great gift. BBQ aficionados love to try new sauces and can always use another measuring spoon set. That's what they will get when they open this pack. It is also packed in a Genuine Cornershop Confections Box to add a little style and protection to the jars!

Season's Greetings card

Bestseller No. 1

Hallmark Boxed Holiday Cards (Season's Greetings Snowflake, 40 Holiday Cards with Envelopes)

This boxed set of holiday cards contains everything you need to send warm wishes to friends and family this season.
Holiday cards feature a silver foil snowflake design. Inside reads: "May your holidays be peaceful, your new year be prosperous."
A great value—pack of 40 provides enough cards to send season's greetings to everyone on your holiday list.
Christmas cards measure 4.6" x 6.8" and come with a coordinating envelope.
Printed on high quality paper stock, Hallmark's eco-friendly greeting cards are made with paper from well-managed forests.

Seasoning Packets

Bestseller No. 1

Oil diffuser

Bestseller No. 1

InnoGear Essential Oil Diffuser, Upgraded Diffusers for Essential Oils Aromatherapy Diffuser Cool Mist Humidifier with 7 Colors Lights 2 Mist Mode Waterless Auto Off for Home Office Room, Basic White

Compact Size for Space-saving: Without occupying much space, you can easily place this palm sized diffuser on your desk, countertop, or pack in carry-on while on the go.
2 Misting Modes: You can set it to intermittent mist (6-8 hrs working time) that diffuser mists and pauses every 30s, it goes for almost the whole night; Or set it to continuous mist (3-4 hrs working time) that keep misting until water runs out, it creates an instant fragrance in your room.
PP Material and Cool Mist: Using PP material, this diffuser disperses a comfortable stream of room-temperature mist, which provides ideal coverage for small or medium sized room.
Colorful Mood Light: InnoGear essential oil diffuser has 8 soothing colors, light can switch from dim to bright. Great for creating atmosphere, meditation, or using as a night light.
Waterless Auto-off: You can enjoy a restful sleep and keep this diffuser on at night without worrying about overheating. The diffuser will automatically shut off once the water runs out.

Tea tree oil

Bestseller No. 1

100% Pure Tea Tree Essential Oil (Large 5 oz) - Premium Grade Tea Tree Oil for Skin, Hair, Dry Scalp, Nail, Aromatherapy and Diffuser, Huge Bottle with Dropper, by Lagunamoon, 150ml, Package May Vary

100% Pure: Taken from natural Melaleuca Alterfornia tree leaves. Premium Grade with No additives, fillers, bases or carriers added. Vegan and cruelty-free.
For Face/Skin: Properly blended with carrier oil as skin cleanser. also great for aromatherapy added in essential oil diffuser.
For Hair&Scalp: Tea tree oil can hydrate and cleanse locks of your hair and helps minimize the appearance of flakes in your hair to keep your hair scalp stay healthy and moisturized.
For Nail: Help boost your nail care as cuticle oil that will keep your nail healthy and shine.
Topically Applied: When properly diluted with a carrier oil or your any bath & body products. Perfect to DIY your own shampoo, body wash, deodorant, soap, all-purpose cleanser. Remember to test for sensitivities and allergies before using.

Bottle of wine

Bestseller No. 1

Oster Rechargeable and Cordless Wine Opener with Chiller

Cordless operation with recharging base included for convenience and mobility
Stylish and ergonomically designed with soft grip handle to fit the palm of your hand for a firm grip
Thermal stainless steel wine cooler with durable double wall included
Electric wine opener removes corks at the touch of a button
Opens up to 30 bottles on a single charge; works with all traditional wine bottles

Portable cocktail kit
Yuletide Goat figurine

Sale

Bestseller No. 1

16pcs Forest Animals Baby Figures, Woodland Creatures Figurines, Miniature Toys Cake Toppers Cupcake Toppers Birthday Gift for Kids

Natural appearance and color- tan color with white underbelly & tail and grey & white accents, woodland animal sets are high quality, each figure is finely hand painted and sculpted by experts which ensures authenticity.
16pcs forest toy figurines: Bear Cub, Raccoon, Newborn piglet, Rabbit, Red Fox, Badger, Black bear cub, Squirrel, Chipmunk, Skunk, Gray wolf baby, Tree Frog, Hedgehog baby, Deer fawn, Beaver and Owlet.
With true-to-life detail, appealing color, and active poses, these models are designed for teachers, children, collectors, animal lovers and pastry cook everywhere.
Great for miniature Christmas decorations, landscape scenes, imaginative play, birthday cake topper & woodland baby shower party theme decor etc.
The wildlife animals' figurines set are phthalate-free and thoroughly safety tested to safeguard your child's health.

Christmas Pajamas

Bestseller No. 1

Family Christmas Pjs Matching Sets Baby Christmas Matching Jammies for Adults and Kids Holiday Xmas Sleepwear Set-Women(Style A, L)

Materials: The trousers are made of 65% polyester +35% cotton, the Tops are made of polyester + spandex. Soft and comfortable, skin-friendly, No pilling, no fading.
For the Whole Family: Classic Plaid bottoms, cute Christmas letter print, long sleeves, round neck pajama suit, Elastic waist, comfortable elasticity, easy to put on and off, perfect for Christmas celebrations.
Cute holiday pajamas matching set suitable for Christmas day and daily family party, your whole family will enjoy these comfy Christmas pajamas outfits. Stylish and unique.
Warm Tips: Each size must be purchased separately. Please check the size chart carefully before ordering.
Easy care: machine wash or hand wash. For best results, wash your clothes by hand.

Citrus scented cologne

Bestseller No. 1

Cactus Embroidery Art

Bestseller No. 1

Minone Diamond Painting Full Drill Cactus Diamond Art Kit for Adults Kids, DIY 5D Colorful Round Crystal Rhinestone Embroidery Picture by Number Kit Craft for Home Wall Decoration, 30x40cm

[DIY Diamonds Painting] Most popular DIY decorations, colorful and three-dimensional, easier diy than cross-stitch. Easy to realize classic works of art,you will enjoy the pleasure of making.Experience the feeling of being a painter.
[HD CANVAS] The Diamond Painting Kit is made with eco-friendly and high clear printed canvas, which is waterproof, good texture and not easy to fold. With environmental hot melt adhesive paste, the diamonds are with strong viscosity, the drills will not fall off within 20 years.
[Fun & Relaxation] Diamond painting is becoming a new hobby for young people, old people, and children, easy to finish, Reduce stress, emotional adjustment, enhance teens hands-on ability, provide fun gifts for your family, friends and colleagues.
[Diamond Art Kits] Include vivid image Canvas, colored rhinestones(send 30% more), diamond painting tools (include: plastic tray, pen with 3 written tools, 2 pcs drilling glue, 5 pcs self sealing bags)
[Creativity Gift] 5D diamond painting is suitable for decoration in bedroom, living room, office, study, etc, make it full of imagination. If the Package you receive is missing the diamond, please contact us in time, we will deliver you the diamond for free.

Wooden Swiss army knife
Jewelry box
Mini wreaths

Bestseller No. 1

Grapevine Wreath Set, Marrywindix 16 Pieces Natural Vine Branch Wreath Christmas DIY Rattan Wreath Garland for Christmas Holiday Craft Wedding Decor (4 in.)

Package Contents -- You will get 16 pieces of tiny grape wreaths with the diameter of 4 inches, the quantity is sufficient to make the most of your imagination to make various combinations.
Natural Material -- Each grapevine wreath is hand-woven by traditional natural vines, sturdy and durable, strong and not easily deformed, natural environmental protection and decorative.
DIY Wreath -- According to the festive, such as Christmas, Easter, Halloween, Valentine's Day, Wedding party etc., these wooden wreath frames can be completed by adding some berries, flowers, leaves, decorative ribbons, bow ties, decorative dolls, etc. to complete various wreath making projects and handcrafts decoration items.
Applicable Occasions -- Suitable for theme parties, weddings, baby shower, holidays, family BBQ gatherings, Thanksgiving, Christmas, exhibition, shop, photo prop, formal, welcome, farewell and other occasions.
Widely Used -- Perfect for seasonal greenery, ornaments, home decor, weddings decor, showcase, fronted billboard, photo frames, etc. Decorating the front doors, windows, cabinets, walls, fireplaces, centerpieces or other places you like with this wreath to create a rustic atmosphere.

Italian leather gloves

Bestseller No. 1

FIORETTO Winter Mens Italian Leather Driving Gloves Touchscreen Cashmere Wool Lined Cognac 10

QUALITY LEATHER MATERIAL: Made from imported Italian goatskin leather, thicker and stretches better than usual. Its strongest toughness ensures the luxury men's genuine leather gloves longevity for years of using.
FITTED & WARMER LINER: 80% Wool 20% Cashmere. The inside firm stitched knitted wool/cashmere lining makes the thinsulate real leather winter gloves easy to wear and allows fingers move freely for a snug fit.
SMART TOUCHSCREEN SENSITIVITY: With full touch technology, these real leather drivers gloves work well on iPhone, iPad, tablet, e-readers, GPS or steering wheel while wearing for car driving, motorcycling, riding.
PROFESSIONAL CRAFTS: Designed with color-contrast and handmade stitching or brand studs by skilled artists. The thermal designer leather gloves are stylish to wear with fashion formal dress coats or casual outfits.
EXCELLENT BOX PACKGE: Each pair of FIORETTO classic leather gloves is packed in a nice brand gift box. It is a valued present for father, husband, son or boyfriend.

Portable pineapple cocktail shaker

Sale

Bestseller No. 1

Mixology Bartender Cocktail Shaker Set - 15 & 30 oz Stainless Steel Cocktail Bar Set Mix Drink Shaker Kit - Essentials Martini Making Kit Drink Mixing Starter Set - NutriChef (15 Piece Set)

15 piece set: the mixology bartender kit includes 30 and 15oz Shaker, 0. 75oz/1. 25oz jigger, hawthorne strainer, bar spoon, glass bottle opener, 6 Liquor bottle pour spouts, and a professional cocktails booklet W/ over 100 Cocktail recipes and tricks
Made to last: This commercial grade restaurant quality bar Tools bartender tool kit is made of durable/reliable Stainless Steel metal and reusable ABS bottle spouts so you can create tasty and refreshing mixed drink concoctions for all occasions!
Dishwasher safe: Nutrichef professional bartender Cocktail drink mixing set is super easy to clean dishwasher safe and does not rust, oxidize, retain odors, or stain so you can mix Mojito, martini, margarita, whiskey sours, and more like a Pro
Compact and portable: the bar set Cocktail Shaker set bartender starter kit features a space-saving design and super easy to transport. The accessories perfectly nest together inside the larger Shaker for hassle-free storage and Bartending on the go
Perfect gift idea: The Cocktail mixing set bar essentials set has an attractive sleek polished mirror finish and comes neatly packed which makes it a perfect gift for the wedding, birthday, housewarming, Thanksgiving, Valentine's, Christmas, and more

Red custom cufflinks

Bestseller No. 1

Novel Box 72 Slot Ring/Cufflink Display Foam Insert in Red + Custom NB Pouch

Novel Box Ring/Cufflink foam pads are topped with plush felt and can hold small and large rings as well as cufflinks. They can be used in our display boxes (sold separately) and are great for personal use and showcasing jewelry. Foam pads can be placed on a countertop for better display.
All foam pads come in 5 different colors – Black, Blue, Gray, White and Red and measure 14" X 7.5" and contain 72 slots for rings or cufflinks. We also have a 36-slot foam pad that measures 7.5" X 8".
The Glass Top Box can be purchased separately and with gem/jar/specimen inserts. Please see our other Amazon listings.
Novel Box drawstring pouch included

Liquid stainless steel Flask

Sale

Bestseller No. 1

3 in 1 Metal Stainless Steel Funnel, Kitchen Funnel for Filling Bottles, Mini Funnel Set for Essential Oil, Flask, Spices, Liquid, Dry, Food Funnels for Kitchen Use

❤ Safe & Durable --- Our kitchen funnel is made of professional food grade stainless steel, it is safe, sturdy and durable. No need to worry that the funnel may damage the health of your families.
❤ Widely Used --- The kitchen funnels set can transfer canned edible oil, juice, essential oil, beans, salt, and fill narrow jars, bottles, flask, canning, kombucha, water bottle, pepper and other dry Ingredients and powder. Different sizes fit many applications, meet your demands.
❤ Easy to Store and Clean --- Small funnel can be stacked together to save space, and come with a hanging-ring for easy storing in kitchen. You can hang on the wall or put away in a drawer. These mini funnel easy to clean by simply washing with soapy water after use.
❤ Easy to Use --- Designed with a long handle, you are easy to place and remove the funnels into the bottles or jars without touching the funnel, also you can keep your hands away from the hot liquid to avoid scalding hands. These mini funnel easy to clean by simply washing with soapy water after use.
❤ Different Sizes Available --- 3 different sizes meet all your needs, it can handle a variety of use with a perfectly designed narrow stem, avoid the messy kitchen.

Electric shaver

Bestseller No. 1

Norelco Shaver 2300 Rechargeable Electric Shaver with PopUp Trimmer S1211/81, Black, 1 Count

ComfortCut Blades Get a clean shave that's comfortable on your skin. Rounded blade caps shield 27 self-sharpening blades to gently cut hair just above skin level and help the shaver glide smoothly over your skin
Experience a convenient clean shave with heads that flex and float in 4 directions. The head adjusts to the curves of your face, ensuring smooth contact with your skin without a lot of pressure. 4D Flex Heads follow your face's contours for a clean shave
Pop-up trimmer for mustache and sideburns Finish your look with the built-in trimmer. It's ideal for maintaining your mustache and trimming your sideburns
One-touch open for easy cleaning Experience a convenient clean shave with heads that flex and float in 4 directions. The head adjusts to the curves of your face, ensuring smooth contact with your skin without a lot of pressure
40 minutes of cordless shaving from an 8-hour charge Up to 40 minutes of cordless runtime - that's about 13 shaves - after an 8-hour charge. Or plug it in for instant, continuous power

New Year Agenda Journal

Sale

Bestseller No. 1

2021-2022 Planner - Academic Planner 2021-2022, Weekly & Monthly Planner 2021-2022 with Tabs, July 2021 - June 2022, 6.45" x 8.45", Flexible Cover with Twin-Wire Binding, Banded

★ PLANNER TO ACHIEVE YOUR GOALS - Weekly/monthly planners which covers 12 months from July 2021 - June 2022. Planner features full monthly view pages for each month. Separate pages with full weekly view for more detailed planning.
★ MONTHLY PLANNING - Each month covers 2 full pages and Julian date. Past, present and next 3 future months reference on monthly pages. There is a column on the right-hand side of the page for add notes.
★ STURDY AND STYLISH - Take charge of your schedule with unique style and sturdy design. High quality covers and twin-wire binding to keep pages secure for prolonged use. The tight band of journal keeps it securely closed.
★ PREMIUM THICK PAPER - Printed with high quality premium white paper, which reduces ink through, include monthly tabs makes you get a simple way to make accessing information a breeze.
★ SPECIAL GIFT - A special gift you can share with your friends and family. Perfect for Christmas gift, New Year gifts or Birthday presents.

Customized Seasons Greetings notepad

Bestseller No. 1

Christmas-themed Desk calendar

Sale

Bestseller No. 1

Desk Calendar 2021-2022: Large Monthly Pages 17 x 11-1/2 Inches Runs from July 2021 Through December 2022-18 Monthly Desk/Wall Calendar can be Used Throughout 2022

📅Valuable Pack: Desk pad calendar runs from July 2021 through December 2022. 12 unique themes. Page size - 17''×11.5''
📅Advanced Paper: The almanac includes 18 sheets of premium GSM paper and a harder shell paper, which make it easy write on and will last a long time. Anti-ink
📅Unique Design: All page of the annual calendar has a mini calendar for you to view the date and two black corners keep pages flat. Topics are not repeated in one year. Important holidays have been marked
📅More Rational: Every date & month has a spacious layout for you to mark important message, keep track of your schedule, note appointments, monthly plan and jot down to-dos
📅Easy to Use: 2 holes had been punched make it easily to hang the practical calendar on the refrigerator, wall or other places you like and still keep it flat. It's also very nice to use on a desk

Christmas-themed Popcorn Jar

Bestseller No. 1

SkinnyPop Original Popcorn, 30ct, 0.65oz Individual Snack Size Bags, Skinny Pop, Healthy Popcorn Snacks, Gluten Free

SkinnyPop Original popcorn contains 30 (0.65 oz) bags
Delicious Skinny Pop Popcorn has zero trans fat and is peanut free, tree nut free, preservative free and is a good source of fiber
A delicious, healthy snack perfect for kids lunches, break between video calls, or just a snack for yourself.
Only 100 calories per bag, Non GMO, Gluten Free , No Artificial Ingredients , Dairy Free, Peanut and Tree Nut Free
Our delicious popcorn is a great alternative to Annie's Popcorn, Boom Chicka Pop, Smartfood white cheddar popcorn, bulk popcorn, caramel popcorn, Popcornopolis, Popcorn Indiana, and other brands of individual popcorn snack bags.

Gold earrings

Bestseller No. 1

PAVOI 14K Yellow Gold Colored Lightweight Chunky Open Hoops | 30mm Yellow Gold Hoop Earrings for Women

PAVOI 4.5mm Thick 30mm / 1.2 Inch Diameter Yellow Gold Colored Small Hoop Earrings. A perfect gift! These Hoop Earrings are always Best Sellers!
This thick hoop earring is crafted to be lightweight for easy all-day wear. They are Hypoallergenic; Nickel and Lead-Free with Stainless Steel Post
✦ MADE WITH LOVE ✦ This unique and heartfelt product is beautifully packaged and ready for giving. Makes a sentimental surprise for any awesome lady. Great gifts for Mom or Grandma on Mother's Day, anniversary, birthday, or wedding celebration.
✦ 90 DAY GUARANTEE ✦ To Ensure Your Complete Satisfaction, We Offer a 90 Day No-Questions-Asked Money Back Guarantee. All the metals we use are lead free, nickel free and hypoallergenic. Excellent customer service. PAVOI 100% guarantees your satisfaction.
✦ PROUDLY AMERICAN OWNED ✦ We are an American owned and operated company! Please search PAVOI on Amazon for more of our designs!

Holiday Themed Magazines

Bestseller No. 1

Peppermint tea

Bestseller No. 1

Twinings of London Pure Peppermint Herbal Tea Bags, 20 Count (Pack of 1)

FRESH FLAVOR: One box of 20 Pure Peppermint Herbal tea bags. Delight in the pure, refreshing taste of this warm, savory tea. Steep for four minutes for the perfect cup of peppermint tea.
ONLY THE FINEST QUALITY: Our expert blenders source only the finest leaves cultivated to our exacting standards by trusted growers around the world. From these tea gardens we hand-select the leaves that will shape your next Twinings moment.
PEPPERMINT TEA: Peppermint is thought to have originated in Northern Africa and the Mediterranean. Our blend is made exclusively from peppermint leaves sourced from Egypt. The fresh, minty taste of this savory tea is pure delight.
RICH HISTORY: In 1706 Thomas Twining began selling fine tea from an English storefront in The Strand, London. Today, Twinings still sells some of the world's best teas from the original store and in more than 100 countries throughout the world.
HAND SELECTED FOR YOUR HOME: Made without artificial ingredients, Twinings natural teas provide a wholesome tea experience.

Pistachios

Bestseller No. 1

Wonderful Pistachios Resealable Bag, Roasted & Salted, 48 Oz

One 48 Ounce Resealable Pouch of our Roasted & Salted In-Shell Wonderful Pistachios
Pistachios are a Plant Based Protein
THE COLORFUL NUT: Add some color to your diet with The Colorful Nut. Fun fact: their green and red-purple hues come from vibrant antioxidants
Non-GMO Project Verified
Gluten Free

Protein bars

Sale

Bestseller No. 1

Pure Protein Chocolate Peanut Butter Protein Bars, 1.76 oz, 12 Count

One 12 ct box of Pure Protein Chocolate Peanut Butter Protein Bars
These 20g protein bars offer delicious chocolate peanut butter flavor in every bar
Enjoy gluten free pure protein bars with low sugar (1) pre workout, post workout, or on the go
Each chocolate peanut butter protein bar contains 20 grams of protein, 2 grams of sugar, and 200 calories
These low sugar (1) protein bars provide high quality protein, an essential piece of a nutritious, balanced diet

BBQ sauce

Bestseller No. 1

STUBB'S Legendary Bar-B-Q Sauce 4 Flavor Classic Variety Pack - Original, Smokey Mesquite, Spicy, and Hickory Bourbon - Bonus Measuring Spoon Set and Gift Box Included!

INCLUDES - This Stubb's Bar-B-Q Sauce Variety Pack includes 4 of the best flavors of BBQ Sauce and Marinade that Stubb's has to offer. You will get one 18 ounce jar of each of the following flavors - Original, Hickory Bourbon, Spicy, and Smokey Mesquite. As an added bonus, we have included our metal measuring spoon set to help you with getting the correct portions. This variety pack will arrive in a Genuine Cornershop Confections made box for added protection.
FULL OF FLAVOR - Each of these sauces come packed with a blast of unique flavor. Original can be described as tangy from the combination of tomato, vinegar, molasses, and black pepper flavors. Hickory Bourbon brings together liquid hickory smoke and real bourbon. Spicy combines the original formula with habanero, cayenne and black pepper. Smokey Mesquite marries brown sugar, molasses, and of course, natural mesquite smoke flavor.
GREAT SAUCE and MARINADE - Stubb's is known for their great-tasting, low calorie BBQ sauces that go great as dips, marinades, or sauces. Whether you're in need of a boost of flavor to add to your ribs, something to dip your burger in, or a sauce to go on your BBQ chicken pizza, Stubb's Bar-B-Q Sauces have you covered!
DIET-FRIENDLY - Stubb's Bar-B-Q Sauces are great choices for those who need low fat, high taste BBQ Sauce. The lack of fat keeps the calories down while ingredients like peppers, honey, and other spices keep the flavor up! You shouldn't feel bad about adding sauces to your foods. Now you don't have to!
MAKES A GREAT GIFT - This Stubb's Bar-B-Q Sauce Variety Pack is not only a great way to try out a few different flavors of BBQ sauce with one click, it also makes a great gift. BBQ aficionados love to try new sauces and can always use another measuring spoon set. That's what they will get when they open this pack. It is also packed in a Genuine Cornershop Confections Box to add a little style and protection to the jars!

Eggnog

Bestseller No. 1

Borden Premium Egg Nog, 32 Fl Oz (Pack of 2)

Pack of 2 shelf stable packages, 32 ounces each. A classic treat!
Resealable tetra-pack carton extends shelf life.
The great classic Borden egg nog you love, in new updated packaging.
Delicious recipes on the box!

Colorful cookie containers

Bestseller No. 1

Candy Tins Jars Colorful Flower Metal Tin with Lid Empty Round Metal Storage Tin Cans Jars Containers Travel Storage Tins,for Making Candles Candy Cookie Lip Balm DIY Cosmetics Ointment,12 Pack

✔(Pack of 12) Empty Cookie Storage Tins made of high quantity Tinplate, 12 different style flower ,lightweight and convenient to carry and use, good for travel and business trip. Ideal for Christmas, New Year, boutique, Department Stores, Home, Party
✔Color/Pattern: Colorful/Flower. Capacity: approx.10-15g. 1 sizes , Size(D*H): 4*2.5cm/1.5*0.9inch (Color may be a little different from the image as the display resolution). Can be used as Food Storage(Cookie ,Candy ,Biscuit, Sweetie ), Craft Supplies Storage(Handicrafts), Holiday Cookie Gifts(Some Special Gift), Children's Activities and Much More
✔The Metal Steel Tins Containers come with lids. Leak-proof, make sure that your item will not leak when you travel with it. Please note that not use the tin containers to store liquids
✔Great for your special party favors. Use them at your wedding, anniversary, baby shower as the perfect small gift container for your candies, mints, or homemade chocolates
✔No sharp edges, all edges are rounded. Perfect for DIY lip balms, ointment, pills, party favors, candies, mints, vitamins, makeup samples or loose leaf teas, herbs, medication ,sample pots, herbs, nail art, beads, trinkets, anything small that can easily to be get lost

Fruitcake

Sale

Bestseller No. 1

Packets of Cocoa Powder

Bestseller No. 1

Nestle Hot Chocolate Packets, Hot Cocoa Mix, Rich Chocolate Flavor, Made with Real Cocoa, 50 Count (0.71 Oz each), 35.5 Oz

Nestlé hot cocoa, rich chocolate flavor is a rich tasting hot cocoa mix with vanilla notes that creates a rich and indulgent chocolate flavor. Made with real Nestlé cocoa using sustainably sourced cocoa beans
Dispenser box of 50 count of cocoa sachets keeps the counter clean and organized
Part of the Nestlé Cocoa Plan to promote better farming, better lives and better cocoa
Just add hot water or milk for a richer cocoa of 6 to 8 ounces
99.9 percentage caffeine free. Kosher dairy. 27 month shelf life

Merry Christmas cookie jar
Christmas scented candles

Sale

Bestseller No. 1

Yankee Candle Balsam & Cedar Large Jar Candle, Festive Scent, Green, 22 Ounce

Balsam, aromatic cedar wood, and juniper berry blend together for a festive forest fragrance
Long-lasting 110-150 hour burn time
Quality paraffin-grade candle wax delivers a clear, consistent burn. Top: Crisp Citrus, Herbs, Red Berry. Mid: Pine Balsam, Cedar, and Sandalwood. Base: Vanilla, Warm Amber, Musk
22-ounce scented candle measures 6.6" H x 4" D
Natural fiber candle wick delivers the best burn for each fragrance

Christmas postcards

Bestseller No. 1

Elf kisses stickers

Bestseller No. 1

One In A Melon Birthday Party Kiss Sticker Labels, 300 Party Circle Sticker sized 0.75" for Chocolate Drop Kisses by AmandaCreation, Great for Party Favors, Envelope Seals & Goodie Bags

Cuteness Overload: Designed by a talented mom, these colorful stickers feature watermelon slices and a cute "One In a Melon" pun, all arranged in a pretty pattern. These are perfect for your sweet summer-themed celebration. They are designed to fit on the bottom of your favorite chocolate kisses. Amanda Creation. Original design by Amanda Creation
Awesome Quality: Forget labels printed on flimsy paper. At ¾ of an inch your Summer Watermelon Kiss Stickers are sturdier than most. Plus, they're printed on 60# label stock for ultra quality.
0.75 inch circle labels are perfect for a variety of uses. You'll get 300 stickers so there's plenty to cover a large bag of kisses. You can give some out to everyone who attends the birthday party. Stick them on kisses, peanut butter cups, mints, goodie bags, party favors, boxes, tags or you can even use them as envelope seals on your thank you cards.
These fun stickers help you coordinate all of the little details for your celebration. Matching invitations and thank you cards are available as well, be sure to get all the matching pieces for a truly beautiful event. CANDY NOT INCLUDED
100% Made in the USA: Rest assured you're getting genuine American craftsmanship... from the expert design to the premium cardstock to the full-color, 2-sided printing. 100% Money Back Guarantee, your purchase is Risk Free!

Christmas tree star

Bestseller No. 1

Tree Topper, Christmas Tree Topper Star with Rotating Snowflakes LED Projector,3D Gold Glittered Tree Toppers Christmas Decorations

UNIQUE XMAS STAR TREE TOPPER - Hollow 3D Star design with 360° rotating LED projector lamp inside. The frame of the christmas tree star is added with glitter powder material, which is very delicate and shiny, adding sparkling light to your Christmas tree decorations, The built-in rotating snowflake LED projection lamp is a beautiful snowflake effect that can be adjusted to project different angles.
2-IN-1 CHRISTMAS TREE TOPPER & SNOWFLAKE PROJECTOR LIGHT - This 3D hollow design Star-shaped tree topper built-in magic LED rotating projector, it will project many floating snowflakes onto your ceiling, clear and bright, and increase the Christmas vibe, making our Christmas unique. Not only suitable for Christmas but also as an LED night light projector for children.
EASY-TO-INSTALL & STABLE DESIGN - Our Christmas tree topper is made of high-quality sturdy plastic and HD 4-LED bulb, light weight and sturdy quality, not easy to break or damage, can be reused for many years. Full covered plastic base can keep the tree topper upright and easy to install. We just need to fix it on the top of the Christmas tree and plug in the power plug.
WIDE APPLICATION CHRISTMAS DECORATIONS - Tree Topper size: 10*10*3.94 inch / 25.4*25.4*10 cm, wire length: 10ft. The lighted tree topper can be as Christmas tree ornaments and christmas ornaments, as a Christmas gift for your family, loves, friends, colleagues, but also ideal as a rotating LED night light projector for children.
UPGRADED TREE TOPPER PROJECTOR - The further from the ceiling, the larger the projection range. Distance to ceiling 3ft, projection range is 2*3ft; Distance to ceiling 4ft, projection range is 3*4ft.Upgraded projection christmas tree toppers increased the projection brightness and larger coverage.

Empty Christmas-themed scrapbook

Bestseller No. 1

Photo Booth Nook Scrapbook Album (1 count) - Scrapbooking Journal with Leather Cover - 40 White Pages, 2x6" Cover Picture Slot & Photo Strip Inserts - Ideal for Wedding, Graduation, Anniversary Photos

📷 MAKE YOUR MEMORIES LAST - Don't let precious photos get lost or damaged. Safeguard them using this scrapbook photo album that can store and protect your pictures from stains, scratches, and tears.
📷 KEEP A TOKEN FOR EVERY OCCASION - Our 10"x10" photo journal comes with 4 slots on each of the 40 pages, so you can fit 160 photo strips and plenty of room to write or add embellishments above the photo slots.
📷 MADE TO LAST - Our 10x10 scrapbook album is crafted using thick quality grained PU leather that won't wear or tear easily. Give your pictures a forever home using this durable scrapbook album.
📷 A LUXURIOUS LOOK & FEEL - This white photo scrapbook comes with smooth edges for that luxurious feel. Each scrapbook also comes with a 2"x6" cover slot for your favorite photo booth strip.
📷 HAVE PEACE OF MIND WITH OUR PROTECTIVE PACKAGING - Each white scrapbook come with a protective plastic sleeve and is packed using high-quality wrapping materials to ensure that it stays safe while in transit.

Gold ornaments

Bestseller No. 1

Christmas Balls Ornaments, Small Shatterproof Christmas Baubles for Xmas Christmas Tree, Hanging Ball for Holiday Wedding Party Decoration (Gold, 2.36" 30pcs)

Made from Durable and Lightweight Plastic to Provide Excellent Shatterproof Performance. Even After the Ornaments are Crushed ,Plastic debris will not cause any harm,Transparent Ball shape with Glitter Stuffing Make your Christmas Decoration Ornaments more Attractive.
Christmas tree decorations collections, there are 4 different colors and 3 different sizes of decorative balls. These ornaments are characterized by sparkling decorations with a transparent glaze base. They will be perfect for decorating your house and become part of your holiday tradition.
Each Ornament Equips a Dismountable Metal Hook,You can Suffer the Clear Ball with your Favorite Decorations.
Our Christmas Ornaments Produced with an Innovative Craftsmanship.with this Craftsmanship,all of Decorations will be Stuffed in the Clear Ball Ornament and Glitter Will be Glued on the Ball's Inner Surface so that you can Wipe Clean the Ornament very Easily and Free from Cleaning the Glitter in your House .
If you are not satisfied with the product in any way, if it breaks, if it's damaged in shipping, we will either replace it or refund your money.

Silky red tie

Bestseller No. 1

TIE G Solid Color Satin Mens Ties Woven Silky Touch 3.35" Neck Tie in Gift Box (Red)

Yarn Dyed first and weave later to keep A even colors on tie surface ,Satin Solid tie with high quality interlining to match on any suits when has A events and working.Interlining is important to made Tie quality inside same as outside materials to maintain balance and shape after several washing
Micro Fiber Satin to handle easily washable by machine warm water and possible to use steam Iron at low temperature,Solid Finest Yarn,Silky Touch Finishing
Long lenth 58 inch and blade 3.35 inch ties with Vivid colors will give you real hero in any events such as Wedding Ceremony/ Prom Party / Chorus Team/ Christmas/ New year/Office work on weekend/First meeting .
Refund and Replacement : Anytime return and change if you are not satisfy on Dress colors of your partners.
Click on Our Brand Tie G U Style for More Item& Colors (5pcs set/Bow tie set/Men's Shirts/Suspenders sets)

Christmas-themed tea mug

Bestseller No. 1

Sparkly Christmas lights

Sale

Bestseller No. 1

Twinkle Star 66ft 200 LED Christmas String Lights, UL Safe Certified Outdoor Fairy Lights Plug in, Expandable Green Wire Clear Bulbs Mini Lights 8 Modes, Xmas Tree Wedding Party Decoration, Warm White

HIGH QUALITY - 200 LED warm white green wire mini string lights are made of 100% Commercial grade bulbs, 29V low voltage plug with UL certified for safe use. Length between bulbs: 3.9 Inches/ 10cm. Total Length: 83ft.
Extendable- 66 ft length (first light to last light)LED Fairy String Lights with Safe Plug, could be extended up to a maximum of 5 light chains(maximum 1000 LED).
WIDELY USE - Easy and great decor for Christmas holiday party, wedding, thanksgiving day, garden, indoor and outdoor with this clear bulb green wire mini string lights. Widely used to decorate Christmas tree.
8 LIGHTING MODES - Combination, In waves, Sequential, Slow Glow, Chasing/Flash, Slow fade, Twinkle/Flash, Steady on. Adjust the lighting modes by pressing the round button on the black mode controller box.

Set of wine glasses
Christmas-themed passport holder

Bestseller No. 1

Lilly Pulitzer Passport Cover/Holder/Wallet with Card Slots, Swizzle In

Cute passport holder is made of a durable leatherette (vegan leather) material with a shiny metallic gold interior that keeps all your important items securely in place
Passport wallet has inner 3 card slots that can be used to hold your drivers license, ID, badges, and money. Plus, it can safely store a vaccine card to keep you prepared when traveling!
ID holder is featured in the multicolored pattern, Swizzle In, with a gold metal Lilly logo plaque for added flair
Measuring 4 inches (10 cm) x 5.5 inches (14 cm), this travel wallet easily fits in purses and bags to make the perfect travel accessory for any adventure
Passport case pairs perfectly with Lilly's matching luggage tags so you can always travel in style. Lilly's pretty vacation essentials will have you ready to take on the world in no time!

Santa Hat

Bestseller No. 1

Christmas Hat,Santa Hat,Xmas Holiday Hat for Adults,Unisex Velvet Classic Santa Hat for Christmas New Year Festive Holiday Party Supplies

WONDERFUL CHRISTMAS GIFTS: The Christmas hats hat is perfect for most Adult,Women and Men. Great gifts for friends and families. The Santa Hat brings a nice atmosphere in the Christmas, the child's interesting gift.Good quality makes santa hat will be nice for a Christmas photo shoot every year.
BEST CHRISTMAS PARTY FAVOR DECORATIONS: Perfect decoration prop headwear for party costume to create a pleasant and interesting atmosphere. Great costume accessories for Christmas,Halloween,Xmas cosplay,Party, Birthday, New Year, or even for giggles,sales,promotion,annual ceremony,community activities,stage performance,holiday party,etc
KEEP THE NEW YEAR WARM:The santa hat with thickened design lining can keeps warm in cold. The absorb sweat lining makes it comfortable to wear and will not let you embarrassed when you take the hat off.You will feel warm and happy in the New Year.
SOFT AND HIGH QUALITY: The santa hat made of high quality plush. Red Velvet fabric and double comfortable liner make adult santa hats soft and good touch feeling. Soft comfortable fabric to protect your head and hair without irritation or sweat!Hand washable,not allergic and Eco-friendly.You and your family will love it.
ENSURE LONG-TERM USE: The christmas hats with traditional red and white, hand-wash needed, it's super comfortable for long term wear.Version Deluxe Santa Hat with classic styling. 80% Velvet, 5% Lycra, 15% Plush. No hair off, Workmanship ensures the big Santa hats last for many seasons to come.

Champagne candles

Bestseller No. 1

Mistletoe decorations

Bestseller No. 1

Artificial Mistletoe Pick Buffalo Plaid Bow White Berries Mistletoe Kissing Ball Christmas Mistletoe Hanging Ornament Christmas Tree Ornaments for Christmas Party Tree Decorations (2 Pieces) (2)

Package contents: you will receive 2 pieces of artificial mistletoe picks in total, and the mistletoe pick has green leaves, white berries and a buffalo plaid bow, they are beautiful and suitable for making decorations
Proper size: the height of the Christmas mistletoe hanging ornament is about 25 cm/ 10 inch, and that is about the height of a normal plant, you can put them at home or hang them on the wall, and they can be applied widely due to the proper size
Vivid design: the artificial mistletoe picks look like real plants, they consist of green leaves, white berries and a buffalo plaid bow, these accessories make the mistletoe picks look vivid, and they can be noticed easily
Artificial mistletoe: the Christmas hanging ornaments are not real plants, they are made of artificial mistletoe, so they can be kept for a long time; You can reuse them as beautiful decorations and you don't have to change them as often
Wide range of uses: the wall decoration branches can be applied for Christmas decorations and they can create a festival atmosphere; You can also keep them as home decorations, use them to adorn windows, your bedroom, bathroom and kitchen to add fresh elements

Whiskey stones Giftset

Sale

Bestseller No. 1

Christmas-themed placemat

Bestseller No. 1

Home L6 Placemats for Dining Table Set of 6, Cute Snowman Rustic Red Wood Cabin Christmas Themed Table Mats Stain Resistant Heat Insulation Non-Slip Washable Table Decoration for Kitchen

Placemats Material - Cotton polyester,durable and flexible material. Size:12"x18",Package Included: 6x placemat. Not include the plate and fork.
Feature - Waterproof, non-fading, non-stain, wearproof, dries very quickly; durable, pull force non-deformation. Protecting your table from scratches and stains.
Washable and Easy to care - Hand wash in warm soapy water and air-dry; if there is stains stuck in the placemat, use a brush and soapy water to clean it. Machine washable.
Home Decor - Stylish placemats would be a good decoration and life quality of your home,dining hall, kitchen,hotel and business office. Beautiful Christmas placemats with exquisite Christmas tablecloths will be the best choice for Christmas table decorations and winter festival parties, make your home a warmer Christmas atmosphere.
Personalized Custom Design - Vivid colors & clear image. With state of the art digital printing technology. Long lasting design. No dyes harming health of your family.

Pine-scented essential oil

Sale

Bestseller No. 1

Forest Pine Fragrance Oil - Premium Grade Scented Oil - 100ml/3.3oz

3.3 oz glass amber bottle with an easy dispensing euro dropper (dropper inset in bottle) cap. 3.3oz = 100ml
The recommended usage of this fragrance oil is for home and car diffusion; diluted in body care formulations; Candle & Soap manufacturing; homemade cleaning products; and existing unscented products. Not for internal use or lip balm manufacturing. This product should not be used undiluted.
With more than 30 years in the industry, our IFRA certified Master Perfumer creates highly concentrated, Phthalate free, enhanced formulations for use in home and topical applications. This product is a fragrance oil and, as such, has no therapeutic value. It is intended for cosmetic and home use only.
Flash Point >200
Vegan; Cruelty-Free; Gluten-Free

Hot cider

Bestseller No. 1

Krusteaz Cider Alpine, 48-Count

Alpine Original Spiced Apple Cider - Box of 48 3/4 oz packets
Delighting families for more than 25 years
Delicious blent of cinnamon and apple flavors
Comforting, Tasty, and Refreshing all year long - Hot or cold

Christmas-themed movies

Bestseller No. 1

Amazon Fire TV Stick

Sale

Bestseller No. 1

Fire TV Stick (3rd Gen) with Alexa Voice Remote (includes TV controls) | HD streaming device

50% more powerful than previous generation - Get fast Full HD streaming and quick app starts.
500,000+ movies and TV episodes - With thousands included in your Prime membership.
Tens of thousands of channels, Alexa skills, and apps - Including Netflix, YouTube, Prime Video, Disney+, Apple TV, HBO Max, and Peacock.
Live TV - Watch your favorite live TV, news, and sports with subscriptions to SLING TV, YouTube TV, and others. Use the Guide button to see what's available and when.
Free TV - Access over 20,000 free movies and TV shows from apps like IMDb TV, Tubi, Pluto TV, and more.
Christmas Care Package Ideas for Elderly's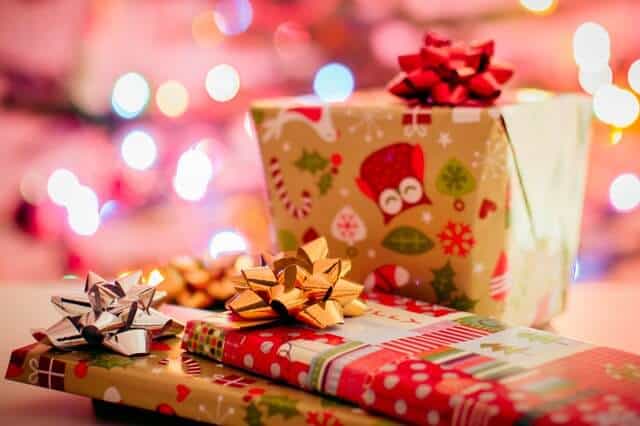 Want to put something together for that wonderful elderly in your life to remind them they're not left out of the fun? Here are some popular Christmas gifts for elderly people:
Christmas Recipes book

Bestseller No. 1

Wooden Blank Recipe Book Binder - Personalized Recipe Notebook - Family Cookbook Journal Custom Sketchbook To Write In Organizer by Enjoy The Wood

MULTIFUNCTIONAL: Keep all of your special recipes and notes in one place! This wonderful wooden cookbook can also be used as a writing journal, sketchbook, photo album, wedding album, guest book, wish book, diary, planner, keepsake book, adventure journal or honeymoon book.
PERSONALIZATION: We offer FREE personalization of your recipe book - we can engrave any text, names and phrases and make it even more special and unique.
KITCHEN DECOR: Add a modern look to your kitchen with this wooden recipe book, it will complement any interior!
PERFECT GIFT: Our personalized recipe book is a great gift for any occasion such as Christmas, birthday, wedding, anniversary, mother's day, etc.
CHOOSE PAPER AND COVER COLORS: We offer 3 stain colors for the cover and 7 different types of paper. Also you can choose the option "extra paper" in variations.

Biscotti

Bestseller No. 1

Cheese cups

Bestseller No. 1

Peanut brittle

Bestseller No. 1

Canned veggies

Bestseller No. 1

Maruchan Ramen Chicken, 3.0 Oz, Pack of 24

COOKS IN 3 MINUTES: Cooking Directions: 1.) Boil 2 cups of water in a saucepan, add noodles and cook for 3 minutes stirring occasionally. 2.) Turn off heat, add contents of seasoning packet, stir well for 1 minute until seasoning is fully dissolved. Makes 2, 8 oz. servings. 3.) Product is very hot. Allow to cook, serve and enjoy.
PACKED WITH FLAVOR: Chicken flavor. Not your ordinary chicken noodle soup. Enjoy ramen perfectly seasoned with the savory taste of chicken.
FAMILY FAVORITE: Maruchan ramen is one of the nation's favorite ramen soup brands. Maruchan offers a wide variety of delicious Ramen flavors including less sodium Ramen and authentic ethnic flavor products. Maruchan Ramen makes a creative addition to any recipe. The possibilities are endless.
GREAT COLLEGE GIFT: Ramen is a staple snack for college kids so help feed their late-night study cravings with Maruchan ramen! Send a snack care package to your college student.
SIZE: 24 pack/count of 3 oz units

Homemade muffins

Sale

Bestseller No. 1

Otis Spunkmeyer Muffins/10 Blueberry/10 Banana Nut/10 Chocolate Chip, 4 oz (Pack of 30)

Our soft cakey breakfast muffins are made without any artificial colors or flavors and available in both our traditional size and mini muffins
4 oz - variety pack with three different flavors, 10 wild blueberry. 10 banana nut. 10 chocolate chip (Pack of 30)
Great for - breakfast on the go; lunch boxes; picnics; office meetings; road trips; snacking anytime.
Special pouch seals in freshness
Now with richer flavor on each variety pack

Iced Tea

Bestseller No. 1

Pita

Bestseller No. 1

Almonds

Bestseller No. 1

Blue Diamond Almonds Low Sodium Lightly Salted Snack Nuts, 40 Oz Resealable Bag (Pack of 1)

Contains one 40-ounce bag of Blue Diamond lightly salted snack almonds
A healthy handful of 28 lightly salted premium almonds contains just 40 milligrams of sodium – the right amount to bring out the almond taste without breaking your resolve to cut down on salt
Perfect for nutritious snacking, they are also low in carbs and high in protein.State of Readiness: Ready to Eat
Resealable bag makes this a perfect travel snack for adults and children on the way to the office, school, or just on the go
Free of cholesterol and trans fat, high in fiber, and an excellent source of Vitamin E

Christmas Crackers

Bestseller No. 1

Dried fruit

Bestseller No. 1

Crispy Green Freeze-Dried Fruit, Single-Serve, Variety Pack, 0.35 Ounce (Pack of 16)

CONTAINS: 16 convenient single-serve bags of the same delicious freeze-dried fruit but NEW PACKAGING
NUTRIENT PACKED with vital vitamins and nutrients from ONE single ingredient
CONVENIENT AND PORTABLE: Perfect for lunch bags and on-the-go snacks
DELICIOUSLY HEALTHY: Vegan, Paleo, Gluten Free, Dairy Free and Kosher
Three great flavors that are nutritious and delicious

Cheese

Bestseller No. 1

Farmers' Market Wisconsin Smokey Bacon Cheddar Cheese | The Pounder 1 Lb of Wisconsin Cheese for Shredding or Slicing

QUALITY WISCONSIN CHEDDAR CHEESE. 1 lb cheese block is made from America's Dairyland Grade A Wisconsin milk, is full of calcium, and has a smooth and creamy consistency
THE BEST OF BOTH WORLDS. Smokey Bacon cheese has hints of real bacon incorporated into the cheese
USE FOR ENTERTAINING. Cheese is perfect for slicing or shredding and serving guests. Use during wine night, football game party, meat and cheese tasting, or any occasion
HEALTHY GLUTEN FREE SNACK. Pair cheese with crackers, pretzels, or on a sandwich to create a great flavorful combination
READY TO SERVE SHELF STABLE. Bring cheese with you to happy hour, on a picnic, or to set out at a party without having to worry. Cheeses are shelf stable and do not require refrigeration until after they are opened, but don't worry- there won't be any left

Nuts and Trail mixes

Bestseller No. 1

Power Up Trail Mix Gourmet Nut Bag, Mega Omega, 14 Ounce

Our Mega Omega trail mix is a delicious blend of nuts, fruits and seeds. Walnuts and almonds provide you with Omega-3 "heart-healthy" fatty acids, while mango and cranberries offer a great source of antioxidants. We add a dash of protein and vitamin B rich pumpkin seeds so you've got the perfect, healthy snack!
Project Verified Non-GMO, No Artificial Ingredients, Gluten Free, Vegan, Certified Kosher
Made from only the best, most premium whole nuts, dried fruit and seeds, our delicious trail mix does not contain sulfites, or other preservatives. Our Mega Omega Trail Mix is a unique and satisfying blend of crunchy walnuts, crispy almonds, sweet cranberries, tangy mango, and nutritious pumpkin seeds.
Our Mega Omega trail mix is perfect for on-the-go snacking. You can also top our delicious trail mix on your salad, oatmeal, or yogurt. Make POWER UP a part of your next adventure!
Allergen Information: Tree Nuts

Banana bread

Bestseller No. 1

Photo pillowcases

Bestseller No. 1

Custom Pillow Case, Design Photos or Text Customize Throw Pillowcase, Personalized Pet Photo Pillow, Love Picture and Wedding Keepsake Throw Pillow Cover 18" x 18"

Design by Yourself: Custom Printed Pillowcase on both sides without pillow inserts. The zipper is hidden and smoothly.It allows easy inserting and removing of pillow inserts.
Quality: Super soft,more thick,durable cotton blend,great quality. Please allow 1~2cm deviation because of hand-cutting and sewing.
Suitable place: Best for any room in your house - bedroom, guest room, kids room, RV, vacation home. Great gift idea for men and women, Moms and Dads, Valentine's - Mother's - Father's Day and Christmas.
About shipping time:The Standard Shipping usually takes 7-15 days to receive the package. Send us your picture that not smaller than 1000x1000 pixel. Design your own style pillowcase and show your personality!
CUSTOM PERSONALIZED PILLOWCASE- you should add your own picture or text on the Pillow: Please clicking "Customize Now" button and click "Upload your image" button, Click "My Computer" button to upload picture. If you want to add text, then click "Add Text" button, type your text you can choose the typeface and text color. Please contact us if you have any questions or requests. Thank you very much!

Framed Family photographs

Bestseller No. 1

Personalized Merry Christmas bracelet

Sale

Bestseller No. 1

Just My Style ABC Beads by Horizon Group Usa, 1000+ Charms & Beads, Alphabet Charms, Accent Beads, Seed Beads, Star Beads, Wax Beading Cord, Satin Cord & Key Ring Included, Bright

MAKE OVER 40 JEWELRY PIECES: Create over 40 different jewelry designs to wear and share
LEARN 6 JEWELRY MAKING TECHNIQUES: Follow along with the instruction booklet to learn 6 different jewelry making techniques including macramé and basic braids.
ONE-OF-A-KIND DESIGNS: Mix & match the jewelry cords and beading strings to create knotted, braided and beaded creations.
SPREAD LOVE & KINDNESS: Create pieces that spread love, kindness and positivity with fun, expressive phrases!
THE PERFECT GIFT: For a birthday, the holidays, sleepover or a play date!

Christmas Nutcracker

Bestseller No. 1

A Nutcracker Christmas

Amazon Prime Video (Video on Demand)
Amy Acker, Sascha Radetsky, Sophia Lucia (Actors)
Michael Lembeck (Director) - Nicole Avril (Writer) - Steve Solomos (Producer)
English (Playback Language)
English (Subtitle)

Cinnamon cookies

Bestseller No. 1

Christmas themed Music CD
Stainless Steel Herb Slicer

Bestseller No. 1

Kitchen Craft Stainless Steel Rotary Herb Mill/Mint Cutter, 19 x 6.5 x 6.5 cm (7" x 2.5" x 2.5")

Grind leafy herbs for cooking with ease. It's ideal for infusing your food with the fresh flavours of basil, coriander, mint and more
Just add herbs to the hopper, turn the handle and watch perfectly even slices emerge!
Long-handle design means you can use it to chop directly into bowls or saucepans, or onto plates - leaving less mess for you to tidy!
A traditional gadget that's just as useful as ever! KitchenCraft's version is made of robust, easy-clean stainless steel
It comes apart for cleaning (it's dishwasher safe), and the handle can be reversed for left-handed use. Includes a 12 month guarantee

Gnome sugar jar

Bestseller No. 1

Style Setter Canister Set 3-Piece Jars in 1, 1.3 & 1.6 Liters Retro Design w/Airtight Glass Lids for Cookies, Candy, Coffee, Flour, Sugar, Rice, & Pasta, 13.25 x 4.6 x 8, Clear

3 PIECE CANISTER COLLECTION – Set of Glass Containers in Assorted Sizes Makes an Elegant Accompaniment to Any Counter or Pantry Shelf
KEEPS FOOD FRESHER LONGER – Beautiful Glass Lids Include an Airtight Seal for Keeping Cookies, Coffee, Flour, Sugar, Rice & Other Dry Foods Super Fresh
GORGEOUS EMBOSSED GLASS – Thick, Durable Glass Jars are Safer than Plastic & Feature Ornate Retro Borders & Floral Embellishments for Superbly Stylish Design
SENSATIONAL FOR STORAGE – Use to Display, Organize & Store All Kinds of Snacks without Cluttering Your Kitchen; Dishwasher Safe, High-End Look & Heavy Feel
THE PERFECT HOSTESS GIFT – Chic Set is a Practical Yet Stunning Gift Idea for Any Special Occasion Including Birthday, Holiday, Anniversary, Housewarming, & More

Personalized Christmas recipe plate

Sale

Bestseller No. 1

SMIRLY Cheese Board and Knife Set - Charcuterie Board Set, Bamboo Cheese Board Set - Wine, Meat, Cheese Platter - Housewarming Gift for Women, Wedding & Anniversary Gift for Couple, Bridal Shower Gift

✅Unique wooden platters: Unlike other charcuterie boards, SMIRLY platter sets are crafted from beautiful bamboo making them the perfect appetizer serving surface for fruits, cheeses, crackers & more
✅Perfect size: Unlike some dishes, our perfectly sized 13x13x2 cheese & cracker tray is big enough for any occasion; dazzle your guests at your next fancy wine & cheese tasting party with this set
✅Slide out drawers: Our large platter is your all in one appetizer tray featuring a slide out drawer with stainless steel knives & serving tools included; grooved edges perfectly hold crackers or meats
✅Round tray included: With 5 serving sections that can be filled with fruit, bread, nuts, and other savory foods, the matching bamboo snack board will perfectly complement your decadent cheeseboard
✅Wonderful gift set: Whether you're looking for wedding registry ideas or searching for darling house warming presents, our unique cheeseboard platter set will make a wonderful present for any occasion

Glass moose mugs

Bestseller No. 1

Amazon Echo Spot

Bestseller No. 1

Red woolly jumper

Sale

Bestseller No. 1

NOCO Boost Plus GB40 1000 Amp 12-Volt UltraSafe Lithium Jump Starter Box, Car Battery Booster Pack, Portable Power Bank Charger, and Jumper Cables For Up To 6-Liter Gasoline and 3-Liter Diesel Engines

Start Dead Batteries - Safely jump start a dead battery in seconds with this compact, yet powerful, 1000-amp portable lithium car battery jump starter pack - up to 20 jump starts on a single charge - and rated for gasoline engines up to 6 liters and diesel engines up to 3 liters.
UltraSafe - Safe and easy to use car battery jump starter pack without the worry of incorrect connections or sparks. Safely connect to any 12-volt automotive car battery with our mistake-proof design featuring spark-proof technology and reverse polarity protection.
Multi-Function - It's a car jump starter, portable power bank, and LED flashlight. Recharge smartphones, tablets, and other USB devices. It's easily rechargeable from any powered USB port in 3 hours at 2.1-amps. Plus, an integrated 100-lumen LED flashlight with seven light modes, including emergency strobe and SOS.
Advanced Design - Our most advanced portable car battery jump starter ever. Featuring high-discharge lithium technology for safe operation in any climate. A rugged and water-resistant enclosure rated at IP65. A rubberized over-molded casing to prevent scratching or marring of surfaces. And an ultra-compact and lightweight design weighing just 2.4 pounds.
In The Box - GB40 UltraSafe Portable Lithium Car Battery Jump Starter Pack, Heavy-Duty Battery Clamps, 12-Volt Car Charger, Micro USB Charging Cable, Microfiber Storage Bag, User Guide, 1-Year Warranty, and Designed in the USA.

Mini Christmas tree

Bestseller No. 1

Kindle with e-books

Sale

Bestseller No. 1

Customized photo frame

Bestseller No. 1

Christmas-themed condiments box

Sale

Bestseller No. 1

DOWAN Salt and Pepper Cellar with Lid, 8 OZ Salt Pepper Box, Ceramic Vintage Mason Salt Pepper Bowls, Perfect for Himalayan, Kosher and Sea Salts, Set of 2, Turquoise

Multiple Functionality: The salt cellar is ideal for salt, pepper, sugar, paprika, or other powdered and small pieces of condiment. An ideal way for keeping Your favorite salt, sugar cubes, powdered creamer, stevia perfectly dry. The covers keep splatters from contaminating the contents.
Much More Convenient than a Salt Shakers: Aren't you tired of constantly refilling your tiny shakers? It's much more convenient than a salt shaker while cooking. You can find it easier to gauge just how much salt you are using when preparing meals.
Healthier than Plastic or Bamboo Salt Box: Vintage-style mason jar salt and pepper holder made from up-to-date high-quality ceramic treated to resist chipping, staining, and fading; will look lovely for many years of use. Microwave, oven, freezer, and dishwasher safe.
Cute Kitchen Salt and Pepper Bowls: Beautifully vintage mason styled for kitchen and tabletop, fit perfectly with any vintage, rustic, traditional, country or shabby chic dining look, adds a nice decor to the kitchen.
Ideal Gift Choice: Friends and family will love these salt and pepper containers to add a decorative touch to their oven, stovetop, counter, or farmhouse table decor. Our mason salt and pepper holder make great kitchen gifts for Christmas, Birthday, Mother's Day, Housewarming, or Wedding.

Colorful mittens

Bestseller No. 1

12 Pairs Newborn Baby No Scratch Mittens Colorful Stripe Gloves for 0-12 Months Baby Boys and Girls

Newborn baby gloves set: there are 12 pairs of striped baby gloves, which come in 6 different colors and are delicate and cute for newborn boys and girls, simple and practical gloves prevent baby scratches, and the elastic line on the wrist helps to hold the baby's gloves in place
Delicate appearance cater to cute babies: as shown in the picture, our baby no scratch mittens have a lovely and fresh color match, lovely bow design and gentle elastic wrist, to prevent the baby from dropping gloves when moving, the appropriate elastic band will not be tight or loose, to give your baby precise care
No scratch mittens details: these lovely gloves made of soft rib fabric are breathable, comfortable, washable and reusable, suitable for newborns and protecting your baby from scratch; the gloves measure 2.75 x 3.74 inches (W x L) and are suitable for newborns from 0 -12 months, they are large enough to allow for movement of the hands and fingers within the gloves
Essential baby accessories: these comfortable and practical baby mittens keep your baby's hands warm in the winter, protect him from his own fingernails; They're wearable all year round and are a must-have accessory for your baby's healthy growth
Welcome Baby Shower gift: these exquisite colorful stripe gloves are suitable for your baby, they can also be regarded as a delicate and thoughtful gift for your baby, niece, colleague's newborn, friend's baby at baby shower, birthday or other ordinary days to express your welcome and warm wishes to lovely baby

Christmas-themed apron

Bestseller No. 1

Hapinest Christmas Cookie Real Baking Decorating Kit for Kids Crafts and Gifts Ages 4 5 6 7 8 Years Old - Snowman Apron, Christmas Themed Cookie Cutters, Piping Bags and Tips, Rolling Pin, and Recipes

The Hapinest Make and Bake Set comes with 5 holiday themed cookie cutters, 1 snowman children's apron, 1 Hapinest Roller, 1 recipe book, 2 stainless steel frosting tips, 2 plastic frosting couplers, and 2 reusable frosting bags.
Girls and boys will love baking and decorating with these holiday themed cookie cutters, which include a Christmas tree, snowman, star, snow flake, and gingerbread man.
The Hapinest roller is uniquely designed to roll your cookie dough to just the right thickness with every batch. Kids will love the ease of use as they develop their baking skills.
The snowman apron is made of polyester, corduroy, and felt. Features quilted pockets and ties at the back. Fits kids 8 years old and above. Machine washable.
Give the gift of hands on learning and creativity. Boys and girls ages 4 years old and up will enjoy this holiday themed baking kit, perfect for Christmas parties or any day to connect with mom and dad in the kitchen.

Colored cookie cutter

Bestseller No. 1

Wilton Tea Party Colored Metal Cutter Set, 3-Piece

Set includes 3 cutters - tea cup, cupcake, and tea pot
Roll-out cookie recipe included on back
Decorating instructions included on back
Great for cutting out cookies, sandwiches, all kinds of foods, into different shapes; fun for crafting too
Whatever the occasion, you're ready to make it special

Christmas-themed refrigerator magnets

Bestseller No. 1

Christmas and Winter Themed Glitter Refrigerator Magnets 2017 (Christmas Words)

4 different designs of glitter Christmas magnet sheets to choose from!
Great for file cabinets, refrigerators, dishwashers, and other magnetic surfaces!
These are the perfect way to easily add Christmas spirit to any work, home, or school environment, mess free!
Choice of (4) different Christmas-themed 10" x 10" inch sheets (or, choose pack of all 4 sets!)

Christmas-themed cup coasters

Sale

Bestseller No. 1

Wooden Coasters for Drinks - Natural Acacia Wood Drink Coaster Set for Drinking Glasses, Tabletop Protection for Any Table Type, Set of 4 - Dia 4 x 0.75 Inches

Stylish natural Wooden Patterns - They are made of natural acacia wood, with natural Wooden patterns, so it can uses as coasters as well as decorations on the tables.
Protection Functions - These coaster are ideal for protecting tables and counters from condensation on beverage glasses. Coasters have feet to avoid damage to surfaces and to prevent sliding.
Being very useful - They can be used with a long neck bottle of beer, a relaxing glass of wine, an ice-cold soda in your favorite cup, or a hot cup of coffee, to keep your tables protected from water damage or heat.
Being durable and easy to clean - They are made of top level acacia wood, they would be very durable. They are easy to clean, only clean with damp cloth and towel to dry.
WARM TIPS -Because the coaster is made of natural acacia, with natural deviations in its appearance. Please be aware that every coaster has its unique patterns.

Noise-cancelling headphones

Sale

Bestseller No. 1

Christmas-themed sleep mask

Bestseller No. 1

Christmas Themed Light Blocking Sleep Eye Mask (Resting Grinch Face)

Whether you're travelling this holiday season or want something to pair with your Christmas pajamas, our blackout sleep mask will not only help you sleep more comfortably by blocking out unwanted light but is a great way to accessorize your Christmas sleepwear.
Measuring 4" x 7", this black polyester sleep mask has the phrase "Resting Grinch Face" printed on the front in gold and black colored font.
Attached elastic band will keep sleep mask in place while extra padding in the mask insures the mask presses gently and fits comfortably on your face.

Red Wool night robe

Sale

Bestseller No. 1

Kangaroo Black Costume Top Hat

Deluxe Black Felt Top Hat
All Kangaroo Hats Come Sealed in a Polybag from Factory So Your Black Top Hat Never Arrives Dirty
Ideal for Halloween, Costumes, Plays, Pageants, or Every Day Child Wear. One Size Fits Adults & Children
Top Hat Men Love!
Magician's Top Hat- Hides White Rabbits, Magic Hat! Also Are Great Top Hats For Men.

Christmas-themed Tupperware

Bestseller No. 1

Rubbermaid Brilliance Storage 14-Piece Plastic Lids | BPA Free, Leak Proof Food Container, Clear

Rubbermaid brilliance; 100 percent leak proof, airtight food storage containers feature crystal clear, BPA free triton plastic that offers 360 degree clarity, and helps keep food fresh and secure
Food containers are clear like glass so you can always see what's inside, but are light and easy to carry; Stain and Odor resistant material keeps plastic food container looking like new
Brilliance plastic containers have built in vents under the latches that allow splatter resistant microwave reheating with the lid on
BPA free containers stack perfectly to one another to save space and stay organized in the fridge or cabinet, and are safe for the dishwasher and freezer; Lifetime
Set includes two 0.5 Cup, two 1.3 Cup, two 3.2 Cup, and one 9.6 Cup containers, plus lids, for a total of 14 pieces

Voice recording cards

Bestseller No. 1

Talking Products, Personalized Voice Recordable Talking Greeting Card, 40 Seconds Recording with Replaceable Batteries. Record and Send your own Custom Voice Message, Music or Sound Effects.

Record and play speech, music or sound effects using the built-in microphone and speaker.
Your recorded message will play as the card is opened. Make someone smile with this truly amazing gift, it's the next best thing to being there.
40 seconds recording time. Re-record your message as many times as you wish.
Your precious recording will be preserved forever, even if the batteries are depleted or replaced.
Blank plain white card. Add photos, draw, paint or stick to create a special personalised card for Christmas, Birthdays, Weddings, Thanksgiving, Valentine's Day, Mother's Day, Father's Day

Christmas-themed mouse pad

Sale

Bestseller No. 1

BWOOLL Round Mouse Pad and Coasters Set, Merry Christmas Print Design Mouse Pad, Non-Slip Rubber Base Mouse Pads for Laptop and Computer

【Mouse Pad Size】Size: 7.87" x 7.87" x 0.1"( 200mm x 200mm x 2.5mm), Package Included: 1 x Mouse pad & 1 x Cup Coaster.
【Personalized Mouse Pad & Cup Coaster】 Interesting unique design personalized custom mouse pad & Cup Coaster, give you a new feeling for your office life.
【Ultra-smooth Surface】Mouse can be quickly moved and accurately positioned on the slick surface. Great for your laptop,computers & PC.
【Non-slip Rubber Base】Soft materials comfortable for wrists and hands, smooth surface,non-slip rubber undersurface firmly grips the desktop.Easy cleaning and maintenance.
【Wide Applicability】 Available for all types of mouse, LASER & OPTICAL. Unique Awesome patterns, vibrant colors, best gift idea.

Christmas-themed pouch

Bestseller No. 1

ZIPIT Christmas Monster Pencil Case, Christmas Themed Holiday Gift for Kids, Cute Pencil Pouch Holds Up to 30 Pens, Made of One Long Zipper (Red)

SIZE/MATERIALS - Pencil case measures 9. 3"×0. 6"×6. 5" (23. 5×1. 5×16. 5CM) with a holiday inspired design in bright red with a mini Santa hat. Made with 100% polyester so it's sturdy and durable.
ONE LONG ZIPPER - Original design features one long zipper that can be fully zipped and unzipped. A diagonal opening makes it easy to find everything inside.
GIFT-READY PACKAGING - ZIPIT makes gift giving easy with packaging that includes a spot for holiday wishes and a place where you can write the names of the giver and the recipient.
LIFETIME - Register your purchase on our website for complimentary lifetime protection against any manufacturer's defects.
MACHINE WASHABLE - Pencil bag can be machine washed on gentle cycle. For best results, zip it completely before washing and use a maximum water temperature of 30°C/86°F. Lay flat to dry.

Fitness Tracker

Sale

Bestseller No. 1

Amazfit Band 5 Fitness Tracker with Alexa Built-in, 15-Day Battery Life, Blood Oxygen, Heart Rate, Sleep Monitoring, Women's Health Tracking, Music Control, Water Resistant, Black (Model: S2005OV1N)

AMAZON ALEXA BUILT-IN: Talk to Amazon Alexa. Ask questions, get translations, set alarms, check the weather, control your smart home devices and more.
BLOOD OXYGEN SATURATION MONITOR: With Amazfit Band 5 you can measure your blood oxygen saturation and understand your physical state with OxygenBeats.
24/7 HEART RATE, SLEEP TRACKER: The Amazfit Band 5 precise optical heart rate monitoring allows you to accurately track real-time steps taken, distance traveled, and sleeping patterns.
15-DAY BATTERY LIFE: With a fully charged Amazfit Band 5, you don't need to bring a charger for two-week trip. It has enough power to get you charged for 2 whole weeks mind free.
WOMEN'S HEALTH TRACKING: With the female period tracking system Band 5 records and predicts the female menstrual cycle and send smart notifications reminders.

Beard hair care set

Sale

Bestseller No. 1

Amazfit Band 5 Fitness Tracker with Alexa Built-in, 15-Day Battery Life, Blood Oxygen, Heart Rate, Sleep Monitoring, Women's Health Tracking, Music Control, Water Resistant, Black (Model: S2005OV1N)

AMAZON ALEXA BUILT-IN: Talk to Amazon Alexa. Ask questions, get translations, set alarms, check the weather, control your smart home devices and more.
BLOOD OXYGEN SATURATION MONITOR: With Amazfit Band 5 you can measure your blood oxygen saturation and understand your physical state with OxygenBeats.
24/7 HEART RATE, SLEEP TRACKER: The Amazfit Band 5 precise optical heart rate monitoring allows you to accurately track real-time steps taken, distance traveled, and sleeping patterns.
15-DAY BATTERY LIFE: With a fully charged Amazfit Band 5, you don't need to bring a charger for two-week trip. It has enough power to get you charged for 2 whole weeks mind free.
WOMEN'S HEALTH TRACKING: With the female period tracking system Band 5 records and predicts the female menstrual cycle and send smart notifications reminders.

Christmas-themed face towels

Bestseller No. 1

Colorful blanket scarf

Bestseller No. 1

Women's Fall Winter Scarf Classic Tassel Plaid Scarf Warm Soft Chunky Large Blanket Wrap Shawl Scarves Colorful Scarf

⇒ Material & Size: Ultra Soft Cashmere & Acrylic, furry, cozy, light and warm, close to skin. Oversized: 59" x 59"(L X W).
⇒ Feature: Scottish style tartan patterns, very classic and still in style now, making you cool and casual in the urban city. The colors are either matching or reverse, reflecting your unique charming. Large oversized Scarf has multiple uses, as picnic mat, shawl, wrap while outing or soft blanket at home, light but warm. There are tassels decorated at the edge, making this scarf more cute and vivid while wearing. This is a traditional style scarf while in today brilliant and gorgeous.
⇒ Occasion: Wearing this scarf in cold fall winter or spring days would be good, long time use and durable. You can use it as a shawl to attend an evening party, it would be gorgeous if you pair it with a nice dress. Or as wrap when you go out for a wonderful travel, this scarf would make you beautiful and stylish even you don't bring too much clothes. Soft, warm, lightweight, easy carry, cozy and warm.
⇒ Special: Sending this scarf as a warm gift to your friends or families would be a very sweet choice. One scarf that will bring you a lot of fun, here it is.
⇒ Fashion retro style, easy to pair with other clothes, such as a outerwear, sweaters, jacket and more. Especially for birthdays, Christmas and New Year gifts, for your lover, family, friend or coworkers, express your love and warmth.

Monogrammed kitchen utensils

Bestseller No. 1

Christmas tree bookmark

Bestseller No. 1

60 Pieces Christmas Bookmarks Christmas Holiday Bookmark for Kids Christmas Character Bookmarks with Santa Snowman Christmas Tree Reindeer Design for Party Favors, Stuffers, Presents

What you will get: package includes 60 pieces of Christmas holiday bookmarks in 6 different designs, 10 pieces for each design; Sufficient quantity and designs can meet your various demands, you can also share them with your friends, classmates and family members
Adorable Christmas elements: designed with various classic Xmas elements, such as gingerbread man, Christmas tree, Santa Claus, penguin, snowman and elk, these Christmas character bookmarks are delicate and attractive
Wide range of uses: these holiday bookmarks are appropriate for applying as holiday party favors, Christmas stocking stuffers, library favors, include in holiday treat bags, goody bags, and so on; What's more, beautiful bookmarks will add warm and festive Christmas atmosphere
Proper material and size: the Christmas themed bookmarks are made of sturdy paper (double-side), smooth and reliable, not easy to fade or wear, will serve you for a long time; Each bookmark measures approx. 5.5 x 2 inch/ 14 x 5 cm
Ideal Christmas gifts: these bookmark rulers are proper choices for serving as Christmas gifts; They can be teachers' gifts to students or parents' presents for children, increase reading interests

Christmas candle-holders

Sale

Bestseller No. 1

Lamorgift Home Decor Candle Holders Set for Bathroom Decorations - Candle Holder Centerpieces for Dining Room Table & Living Room Decor & Coffee Table Decor(Large Tray with 4 Candle Holders)

🎁LIVING ROOM DECOR🎁--- Enlarged Size: Lamorgift enlarged living room decor candle holders tray dimension is about 13.58"L * 5.12"W * 1.3"H, a little smaller than a regular keyboard of your computer. Each of the 4 glass votive candle holders is 2.17ʺ (top diameter) * 2.67ʺH approximately, works well with regular flameless LED or wax tealight votive candles less than 1.5" diameter.
🎁FALL TABLE DECOR🎁--- Centerpieces Ideal Size: Lamorgift improved larger size decorative candles holders tray with 4 tealights holders, much larger than other 3 cander holders tray. Compared with them, Lamorgift enlarged candle holder tray could occupy the center of your table and will perfect fit for your table centerpieces for dining room or home decorations for living room, as decorative candles accessories.
🎁CHRISTMAS TABLE DECORATIONS🎁--- Take Nature Home: Lamorgift glass candle holder nature look design with multiple color glass holders perfectly fit for your home decor,such as bathroom decor,living room decor and TV stand decor,zen decor, shelf decor etc.,adding a natural beauty to your house and making your relaxing evening.
🎁CENTERPIECES FOR DINING ROOM TABLE🎁---Charming Focus: Lamorgift unique elegant glass votive candle holders tray accessories with glitter warm light works great for table centerpieces, especially as table centerpieces for dining room decor,coffee table decor and kitchen tale decor,creating a warm & romantic ambiance for Diwali, Thanksgiving Day & Christmas.
🎁COFFEE TABLE DECOR🎁--- Great Visual Experience: Lamorgift tray candle holders come with rustic rectangle woodern tray, polished nature river stones,4 frosted glass candle holders tied with little brown stick and green leaf handmade accessories, which provide you with a great visual experience even without candles light, creating a moment of peace and calm.

Christmas Salt and Pepper shakers

Bestseller No. 1

Gift Boutique Christmas Salt and Pepper Ceramic Shaker Set, Kiss Santa Claus and Mrs Claus Figurine Home and Kitchen Table Holiday Decor

ENCHANTING SALT & PEPPER SHAKER SET- This set of Santa Claus and Mrs Claus salt and pepper shakers will bring the abundance of the season to your holiday tablescape.
QUALITY THAT LASTS - Constructed from top quality materials. Durable and clean ceramic holder will prevent getting squishy, rusty or odors. Pour holes are cleverly designed in recognizable letters. The anti-slippery pad makes them stable on your table.
CUTE & FUNCTIONAL- Small silicone insert at the bottom can be removed to fill up these shakers, and small holes at the top make this a useful salt and pepper shaker to have on hand when cooking or serving.
PERFECT SIZE- Measures 3.25" High x 2.50" Length x 1.25" Width. Just the right size to make a statement at your parties or dinner table, and enhance and complete the décor.
GREAT GIFT- Whether you are buying this as a gift for a friend or as a gift for yourself, you will love this quality whimsical holiday shaker set!

Strawberry Lip balm

Sale

Bestseller No. 1

Burt's Bees 100% Natural Moisturizing Lip Balm, Strawberry with Beeswax & Fruit Extracts - 4 Tubes

LIP CARE: Enriched with sweet juicy flavor, refresh and renew your lips with Strawberry Burt's Bees Moisturizing Lip Balm.
MOISTURIZER: Hydrate and sooth dry lips with Beeswax and powerful fruit extracts packed into every tube of Burt's Bees lip balm.
SMOOTH LIP BALM: Just one swipe of this conditioning lip care leaves your lips smooth and refreshed all day long.
ALL NATURAL: Enriched with 100% natural ingredients, this natural lip balm is formulated without parabens, phthalates, petrolatum or SLS.
LIP BALM 4 PACK: Treat your lips to a tropical vacation with this fruity lip balm that naturally beautifies and revitalizes your lips.

Flight tickets

Bestseller No. 1

Mini menorah

Bestseller No. 1

Zion Judaica Menorah Small Classic Satin Silver with 44 Blue White Mini Birthday Candles

Classic Small Menorah, very good weight and wide base for reliable sturdiness and safety
Exciting new design with a very elegant powder coated satin silver finish
Comes included with a box of 44 small blue/white candles that burn about 12-13 minutes. Never leave candles unattended.
Comes beautifully packaged in a strong full-color box. Makes a great gift for all ages.
Measures 5.25" H x 5" W x 1.9" D

Hand warmers

Bestseller No. 1

HotHands Hand Warmers - Long Lasting Safe Natural Odorless Air Activated Warmers - Up to 10 Hours of Heat - 40 Pair

SAFE, NATURAL LONG-LASTING HEAT - Odorless, Disposable, Single-Use Item, Do Not Apply Directly to The Skin. TSA Approved. Made in the USA using domestic and imported materials. No shaking or kneading required
TO ACTIVATE - Remove warmer from outer package, shake to activate. Warmer heats up in 15-30 minutes. If heat decreases, expose warmer to air and shake. After use, dispose with regular garbage. Ingredients will not harm the environment.
MULTIPURPOSE WARMERS - Single use air-activated heat packs that provide everyday warmth and are ideal for keeping your body warm when the temperature gets cold. They're available in several styles designed for your hands, feet, and body.
WHEN TO USE: Tailgating at Events, Outdoor Sporting Events, Hunting & Fishing, Camping & Hiking, Working in The Yard, Jogging or Taking Your Pet for A Walk. Convenient, Compact, Portable.

Christmas themed dish towel

Bestseller No. 1

Kay Dee Designs Cat Lover Embroidered Towel Set - One Each You Had Me at Meow & Cat Love

Set of two cat themed embroidered waffle weave towels - gray with red and white design
"you had me at meow" towel with a cute feline that has a red heart
"All you need is Love and a cat" towel with a large red heart and paw prints
Towels measure 18 inches by 28 inches; 100% cotton; machine wash cold, tumble dry low
A wonderful gift for cat lovers and a great addition to any kitchen!

Santa Claus keychain

Bestseller No. 1

CAROMAY Christmas Keyrings Cute Santa Claus Key Chain Ring Special Keychains for Son Daughter Family Best Friends Present (Silver)

🎅 CHRISTMAS KEY CHAIN🎅 Novel designed santa claus keyrings which is popular with women men teens of any age.
🎅 SANTA CLAUS KEYRING🎅 Cute and unique Xmas gift from ''Father Christmas'' for son, daughter, brother, sister, cousin, niece, friends, parents, husband, wife!
🎅 DURABLE ENGRAVING🎅 Durable engraved santa claus, snow and wrods: North Pole Post Office, Special Delivery from Santa Claus.
🎅 INDIVIDUAL PACKAGE🎅 Come with 1 jewelry bag qualify good condition for you when received.
🎅 SERVICE🎅 Questions or any problems when received package, pls feel free to contact us, we are happy to receive your feedback and serve for you.
And there you have it – 200+ Christmas Care Package Ideas perfect for all your loved ones!
Remember, the best Christmas presents are the sweet and sentimental ones, so adding a hand-written note to your christmas care package could be the difference between a good gift and a great gift.
Tell us, what's your favorite thing to receive in a care package during the holidays? What's always in your Christmas care package?