Christmas is the perfect season to show love and appreciation.
But it comes with a big headache!
Our biggest headache during the Christmas holiday is the act of gift giving.
The idea of the perfect gift haunts us.
We begin to ponder;
What would they like?
Does this gift send the wrong message?
Is this too cheap?
Should I get them a gift card, at least, with a gift card, they can get whatever they want, right?
But then, your brain monkey asks, isn't that lazy?
When you turn to people for help, you get generic advice like "Consider the person's interests, age, and needs."
But you already know this, and yet, your Christmas care package box remains empty.
We have decided to help you.
We have scoured the internet for the best Christmas care package ideas and we have gathered them here for you.
Now, you have over 200 Christmas gift ideas, so, go ahead and start filling your care package.
How to Make a Christmas Care Package
When sending a Christmas Care Package, it is usually smart to have it shipped out (if it's being sent overseas) as early as possible, as packages might be delayed unexpectedly because of the holidays. If your care package includes items such as holiday decorations and gift items that should be sitting under the tree before December 25th, it makes more sense for it to arrive at its destination before then.
Next, decide on your budget. Prices of certain items usually increase during the holidays, and it's a good idea to do your Christmas shopping on time.
After deciding on the content on your care package, you can purchase a care box from an online store or your post office, or make do with an old box.
You could also decorate it with colorful markers, highlighters, colorful tissue papers, and ribbons to give it an attractive look.
If you're putting together the Care Package for someone who resides close to you, you can have this delivered by a delivery service or delivered by yourself.
For a Care Package being shipped outside the country, apart from a customs form that you would be required to fill, you would also be expected to submit specific and accurate details like the receiver's address, your own address and a list of all the content of your box, while you would be given information such as the shipping date and shipping regulations to be abided by.
If your care package contains fragile items like mugs and bottles, have these wrapped in newspapers to keep them safe and stuff your box to prevent the items from moving around.
Keep all edibles away from items with strong scents (like perfumes, oils, etc.) so that the treats do not carry an unpleasant taste or smell.
Ensure that your box is taped securely and adequately before dropping it off for shipping or delivering it.
Christmas Care Package Ideas for Kids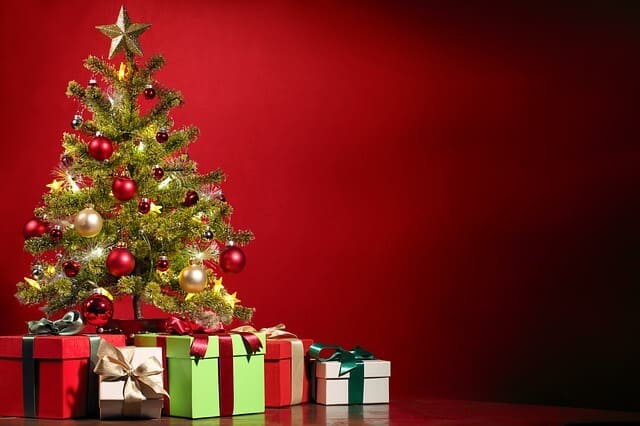 Thinking of what to get the little ones for Christmas? It's usually easier to please kids because they're already super pumped about the holidays. Here are some great ideas that they would love to receive in a care box:
Candy Cane
Elf posters
Santa Claus masks
Santa sugar cookies
Christmas themed storybooks
Bottle of chocolate milk
Holiday-themed beanie
Knitted scarves
Gingerbread House
Christmas Candy
Edible bubbles
Silly strings
Christmas themed Pillowcase
Pack of Christmas themed balloons
Pack of pink marshmallows
Santa Claus whoopee cushion
Stuffed Santa Claus
Crayons light brush paint
Colorful putty to mold with
Customized chocolate bars
Christmas Elves Collection
Christmas themed night light
Lego set
Christmas Cartoon CD
Sparkly Glue
Caramel popcorn
Shortbread cookies
Elves and fairies figurine set
Mini Reindeer figure
Ice pops
Sweetened yogurt
Chocolate dipped strawberries
Strawberry smoothies
Fruit jelly
Colorful socks
Frosty cotton candy
Christmas Care Package Ideas for Teens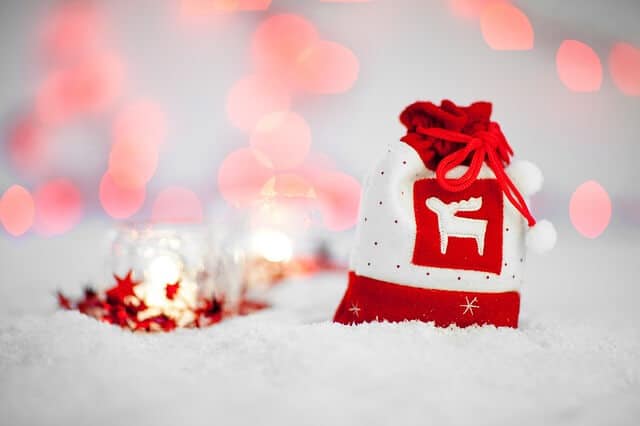 Young adults are always looking for exciting, shiny and fun stuffs when they get gifts, and it's no different when it's a Christmas Care Package. Here's a list of interesting items that would fit into a care box for a teenager:
Chocolate-covered Pretzel
Pack of Caramel Apples
Peppermint stick
Bubblegum
Pack of glitter pens
Jewelry Magnets
Handheld Electronic gaming device
Hershey's Kisses
Portable Jewelry stand
Red fluffy bedroom slippers
Gingerbread bath bombs
Knitted red bralette
Candy Cane Sugar Scrub
iTunes gift cards
Chocolate milk mixing mug
Bagels
Statement necklace
Colorful fidget spinner
Colorful Pressed flowers
Christmas knee-length stockings
Honey face mask
Sephora Gift cards
Apple wireless earbuds
Snow Globe
Christmas art supplies
Stuffed Elf
Mini Santa Claus throw pillow
Bright red lipstick
Paper snowflakes
Christmas themed Phone case
Colorful bracelets
Wireless headphones
Homemade String cranberries
Oreo cookies
Pack of Sausages
Homemade Apricot Cherry bars
Portable digital camera
Christmas themed Jigsaw Puzzle
Olaf Frozen Ornaments
Mini Bluetooth speaker
Christmas Care Package Ideas for Adults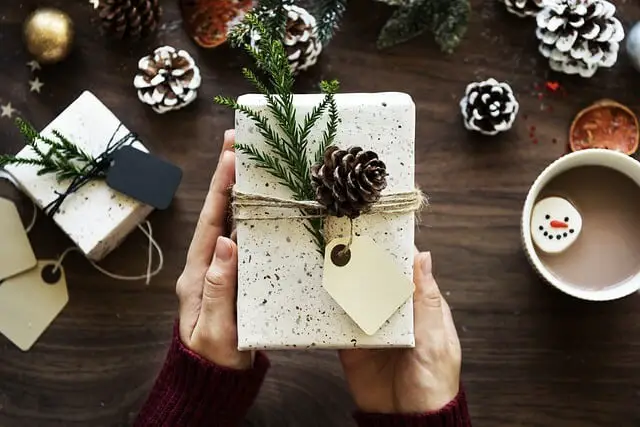 Got a special grown up in your life deserving of a Christmas Care Package this jolly season? A husband, maybe even a family friend? Here's our list of ideas to get some inspiration from:
Edible Decorating sprinkles
Homemade Cream Cheese-Bacon
Pack of red velvet cupcakes
Starbucks Gift Card
Hot sauce
Redcurrant Jam
Peppermint
Homemade Strawberry Extract
Christmas-themed mini desk tray
Christmas-themed card games
Table-top Christmas tree
Lemonade mix
Apple Pie
BBQ sauce
Season's Greetings card
Seasoning Packets
Oil diffuser
Tea tree oil
Bottle of wine
Portable cocktail kit
Yuletide Goat figurine
Christmas Pajamas
Citrus scented cologne
Cactus Embroidery Art
Wooden Swiss army knife
Jewelry box
Mini wreaths
Italian leather gloves
Portable pineapple cocktail shaker
Red custom cufflinks
Liquid stainless steel Flask
Electric shaver
New Year Agenda Journal
Customized Seasons Greetings notepad
Christmas-themed Desk calendar
Christmas-themed Popcorn Jar
Gold earrings
Holiday Themed Magazines
Peppermint tea
Canned Ham
Pistachios
Protein bars
BBQ sauce
Eggnog
Colorful cookie containers
Fruitcake
Packets of Cocoa Powder
Merry Christmas cookie jar
Christmas scented candles
Christmas postcards
Elf kisses stickers
Christmas tree star
Empty Christmas-themed scrapbook
Gold ornaments
Silky red tie
Christmas-themed tea mug
Sparkly Christmas lights
Set of wine glasses
Christmas-themed passport holder
Santa Hat
Champagne candles
Mistletoe decorations
Whiskey stones Giftset
Christmas-themed placemat
Pine-scented essential oil
Hot cider
Christmas-themed movies
Amazon Fire TV Stick
Christmas Care Package Ideas for Elderly's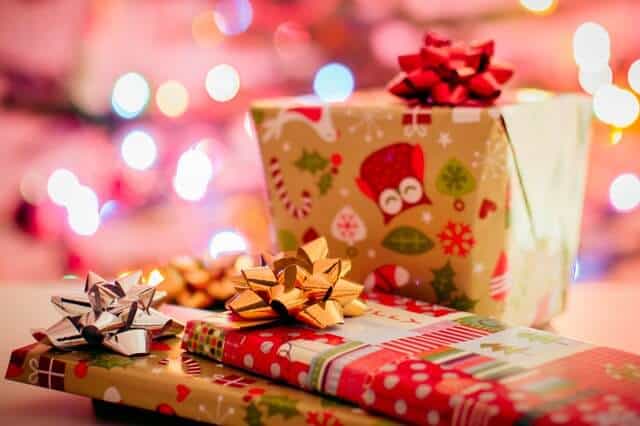 Want to put something together for that wonderful elderly in your life to remind them they're not left out of the fun? Here are some popular Christmas gifts for elderly people:
Christmas Recipes book
Biscotti
Cheese cups
Peanut brittle
Canned veggies
Homemade muffins
Iced Tea
Pecan Pie
Pita
Almonds
Apple cheddar
Christmas Crackers
Dried fruit
Cheese
Nuts and Trail mixes
Banana bread
Photo pillowcases
Framed Family photographs
DIY fleece blanket
Personalized Merry Christmas bracelet
Christmas Nutcracker
Cinnamon cookies
Christmas themed Music CD
Stainless Steel Herb Slicer
Gnome sugar jar
Personalized Christmas recipe plate
Glass moose mugs
Amazon Echo Spot
Red woolly jumper
Mini Christmas tree
Kindle with e-books
Customized photo frame
Christmas-themed condiments box
Colorful mittens
Christmas-themed apron
Colored cookie cutter
Christmas-themed refrigerator magnets
Christmas-themed cup coasters
Noise-cancelling headphones
Christmas-themed sleep mask
Red Wool night robe
Christmas-themed Tupperware
Voice recording cards
Christmas-themed mouse pad
Christmas-themed pouch
Fitness Tracker
Beard hair care set
Christmas-themed face towels
Colorful blanket scarf
Monogrammed kitchen utensils
Christmas tree bookmark
Christmas candle-holders
Christmas Salt and Pepper shakers
Strawberry Lip balm
Flight tickets
Mini menorah
Hand warmers
Christmas themed dish towel
Santa Claus keychain
And there you have it – 200+ Christmas Care Package Ideas perfect for all your loved ones!
Remember, the best Christmas presents are the sweet and sentimental ones, so adding a hand-written note to your christmas care package could be the difference between a good gift and a great gift.
Tell us, what's your favorite thing to receive in a care package during the holidays? What's always in your Christmas care package?