Christmas is the perfect season to show love and appreciation.
But it comes with a big headache!
Our biggest headache during the Christmas holiday is the act of gift giving.
The idea of the perfect gift haunts us.
We begin to ponder;
What would they like?
Does this gift send the wrong message?
Is this too cheap?
Should I get them a gift card, at least, with a gift card, they can get whatever they want, right?
But then, your brain monkey asks, isn't that lazy?
When you turn to people for help, you get generic advice like "Consider the person's interests, age, and needs."
But you already know this, and yet, your Christmas care package box remains empty.
We have decided to help you.
We have scoured the internet for the best Christmas care package ideas and we have gathered them here for you.
Now, you have over 200 Christmas gift ideas, so, go ahead and start filling your care package.
How to Make a Christmas Care Package
When sending a Christmas Care Package, it is usually smart to have it shipped out (if it's being sent overseas) as early as possible, as packages might be delayed unexpectedly because of the holidays. If your care package includes items such as holiday decorations and gift items that should be sitting under the tree before December 25th, it makes more sense for it to arrive at its destination before then.
Next, decide on your budget. Prices of certain items usually increase during the holidays, and it's a good idea to do your Christmas shopping on time.
After deciding on the content on your care package, you can purchase a care box from an online store or your post office, or make do with an old box.
You could also decorate it with colorful markers, highlighters, colorful tissue papers, and ribbons to give it an attractive look.
If you're putting together the Care Package for someone who resides close to you, you can have this delivered by a delivery service or delivered by yourself.
For a Care Package being shipped outside the country, apart from a customs form that you would be required to fill, you would also be expected to submit specific and accurate details like the receiver's address, your own address and a list of all the content of your box, while you would be given information such as the shipping date and shipping regulations to be abided by.
If your care package contains fragile items like mugs and bottles, have these wrapped in newspapers to keep them safe and stuff your box to prevent the items from moving around.
Keep all edibles away from items with strong scents (like perfumes, oils, etc.) so that the treats do not carry an unpleasant taste or smell.
Ensure that your box is taped securely and adequately before dropping it off for shipping or delivering it.
Christmas Care Package Ideas for Kids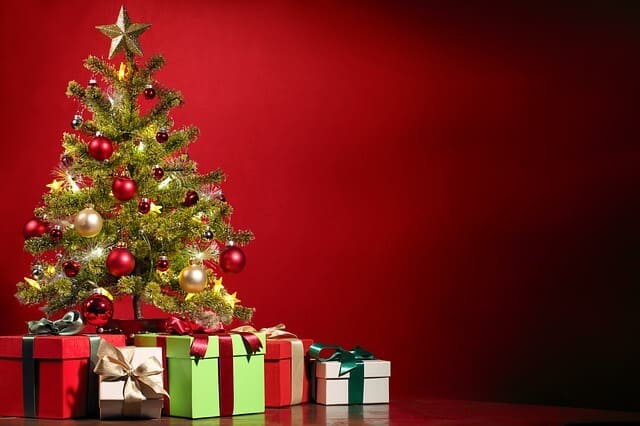 Thinking of what to get the little ones for Christmas? It's usually easier to please kids because they're already super pumped about the holidays. Here are some great ideas that they would love to receive in a care box:
Christmas Care Package Ideas for Teens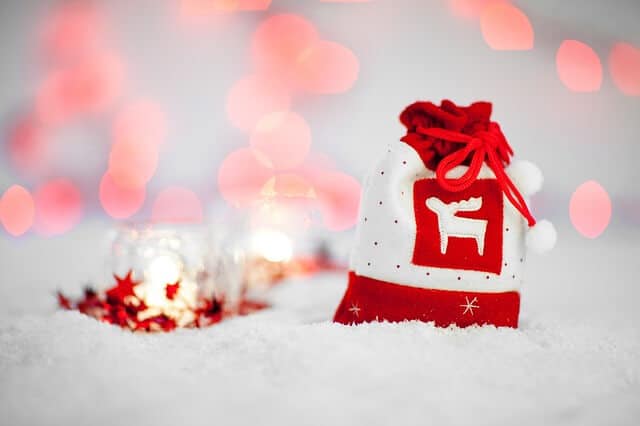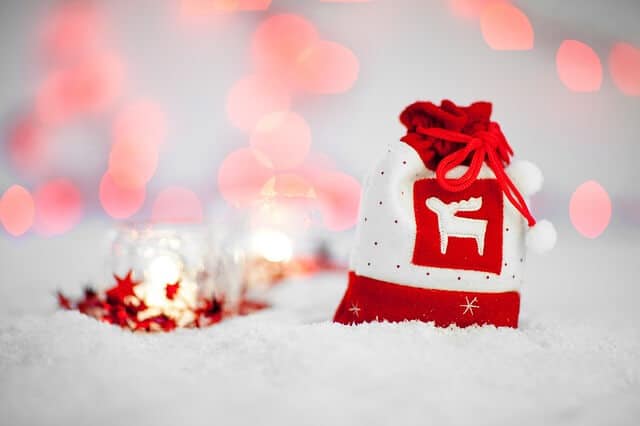 Young adults are always looking for exciting, shiny and fun stuffs when they get gifts, and it's no different when it's a Christmas Care Package. Here's a list of interesting items that would fit into a care box for a teenager:
Pack of Caramel Apples

Bestseller No. 1

Pack of glitter pens

Bestseller No. 1

200 Glitter Gel Pen Set, 100 Gel Markers plus 100 Refills Glitter Neon Pen for Coloring Books Craft Doodling Drawing Bullet Journal Highlighter

★Large Glitter Set: Gift set of Reaeon 100 Glitter Gel Pens which including 62 glitter & 38 glitter-neon and 100 free refills. You wanted more Glitter Colors to bring your pages to life, So we have put together the ultimate glitter gel pen set to fulfill all your artistic needs.
★Premium Quality: We've packed in all the wonderful sparkly coloring pens and still managed to maintain the same professional high quality standards. The ink is smooth flowing and does not bleed through... ★ Safety First: Conforms to ASTM D-4236 & EN71-3, Acid-Free, Non-Toxic, Lead-Free
★Value Using: These colorful glitter pens are so fun to use for Adult Coloring Books, Journal, Drawing, Doodling, Mandala Coloring, School Projects, Decorations, Home-Made Invitations, Greeting Cards and so much more. Best way to add a pop of color to your artistic creations. Great gift idea for all ages who love to color!
★Convenient Case: Your next spark of creativity could arise at anytime and you won't feel stranded with this pack. The convenient storage case makes it so easy to slip your gel pens right into your bag and tote your set with you wherever you go. Also they can last as long as you think, as they have 100 refills here.
★Customer Service: Please feel free to contact us for any defective or unsatisfied order. Get them for a gift now

Jewelry Magnets

Sale

Bestseller No. 1

Handheld Electronic gaming device

Bestseller No. 1

Beijue 16 Bit Handheld Games for Kids Adults 3.0'' Large Screen Preloaded 100 HD Classic Retro Video Games no Need WiFi USB Rechargeable Seniors Electronic Game Player Birthday Xmas Present (Red)

🚀New Styles and Games:The appearance of this game console is brand new. Built-in 100 new exciting educational puzzle casual games. And while kids having fun, they're exercising important developing skills too, like hand-eye coordination, and thinking and problem solving skills.
🚀Larger and Clearer Screen: 3.0-inch high-definition display, ensuring portability, while also taking into account the comfort of the games. Not too bulky or too small. Tailored for children, Of course, as an adult gamers also can find pleasure in it.In order to prevent the screen from being scratched during production, the screen surface is covered with a protective film. It is normal to have scratches on the protective film. Please tear it off before use.
🚀Rugged Shatterproof: The casing is made of a strong and environmentally friendly plastic. Surface frosted, anti-fingerprint anti-scratch.After a long period of practical use testing, it is enough to withstand the violence of children. We promise that if it accidentally breaks within a month, please send us an email and we will renew it for free.
🚀Uninterrupted Energy: Built-in a rechargeable lithium battery, providing a steady stream of energy for your child's happiness. It also eliminates the parents from buying and replacing batteries frequently.
🚀Absolute Surprise: This game console can definitely surprise you and your child. As a birthday, Christmas, party gifts are very sincere.Our warranty covers any defect caused during product production and delivery. We can offer you full refund or free replacement within 30 days, whichever is at your most convenience.

Hershey's Kisses

Sale

Bestseller No. 1

Portable Jewelry stand

Bestseller No. 1

LEORISO 2-Panel Jewelry Organizer, Metal Jewelry Holder, Foldable Jewelry Hanger, Portable Jewelry Display Rack for Earrings, Necklaces & Bracelets (Rose Gold)

★ Multifunctional Earring Rack - 2-Panel Earring Organizer features 4-tier convenient holes in different heights & can hang all your precious earrings of all lengths. Keep your jewelry tangle-free & prevent earrings from getting lost, slipping or falling out accidentally. Great for ladies & girls of all ages who like simple style!
★ Beautiful Necklace Organizer - The top vertical hook is ideal for hanging long necklaces. The smooth balls add a touch of elegant beauty & prevent your jewelry from scratching. This Necklace Organizer is very Practical & Convenient for you to display your jewelry, also can play a beautiful adornment effect.
★ Creative Folding Display - The 2 panels foldable design of Portable Jewelry Organizer allows you to carry it easily on your holiday or journey. When using, you only need to open 2 panels to form a triangle structure so that the Rose Gold Jewelry Organizer can be securely placed on your dresser, keeping track of all your jewelry at a glance.
★ Present Your Elegance - By fresh and elegant, it's perfect in concordance with your jewelry, also first-rate gift to meet your appreciation, collection & home decor. Exquisite craftsmanship with smooth round edges & a luxury rose gold finish, display your Decorative Jewelry Stand in any room for a touch of sophistication.
★ Metal Jewelry Stand - Handmade from high quality metal electroplating, this Jewelry Necklace Organizer is sturdy & stable, shiny & smooth, waterproof & wear-resistant. Crafted with great attention to the smallest details, it will be a beautiful sight to light up your room. Just contact us within 24 hours if your purchase doesn't meet your expectations.

Red fluffy bedroom slippers

Bestseller No. 1

Women's Fuzzy Crossband Fluffy Furry Fur Slippers Flip Flop Winter Warm Cozy House Memory Foam Sandals Slides Soft Flat Comfy Anti-Slip Spa Indoor Outdoor Slip on (06/Wine Red, 7-8)

♥ FUZZY & LUXURY SLIPPER SHOES - Soft furry faux fur upper plus terry cloth lining, with fashion glitter trim perfect for girls or ladies who love fancy slides and warm feeling.
♥ SUPER COMFORTABLE Sandals- These house slippers are extremely cozy & comfy! They feature an open-toe design and a fuzzy plush fabric that makes them warm, soft and relaxing. Bullet Point
♥ CUSHIONING & SUPPORT - These slip-on furry shoes were made for leisure time at home. High density terry cloth foam cushions your every step with ultimate supportive comfort and feels like ergonomic pillows under your feet.Meticulous sole stripe, textured rubber sole material and the progressive ladder designed, makes each step with confidence and stability.
♥ PERFECT GIFT CHOICES - Available in 74 colors, Luxury Grey, Pretty Beige,Cute Pink, Spring Red and Autumn brown, perfect for women from all ages and lifestyles. They are great gifts for girlfriend, wife, mommy, daughter and your loved ones who would like to refresh her daily wearing. Also perfect for bride, lady, travel and holiday wear.
★★ SIZE SUGGESTION - EU 36-37 | US Women 6-7, EU 38-39 | US Women 7.5-8.5, EU 40-41 | US Women 9-79. Slipper is slightly narrow in width, if you have wide feet, we recommend buying a size up.

Gingerbread bath bombs

Bestseller No. 1

2-Pack Christmas Gingerbread Man Molds - MoldFun Silicone Mold for Baking Gingerbread Cake Muffin Cookie, Making Chocolates Ice Cubes Jello Shots Soaps Lotion Bar Bath Bomb (Random Color)

SAFE FOOD-GRADE MATERIAL - All of our silicone molds are made of 100% pure, professional quality food grade silicone. Meets US FDA and European LFGB safety standards. BPA, PVC and Phthalate free. Innoxious, no peculiar smell.
WELL-DESIGNED AND MULTIPURPOSE - The fine design and the clear details make your works vivid and lively. And it is microwave, oven, refrigerator, freezer safe. You can create your own special chocolates, candies, ice cubes, jellos, soaps, lotion bars, crayons and more with this miraculous mold.
EASY TO USE AND RELEASE - Simply pour your favorite ingredients in the mold, and keep the ingredients static until completely formed. This flexible silicone mold offers a non-stick surface that allows the goods to pop right out with a little push from the bottom.
EASY TO CLEAN AND STORE - This silicone mold is completely dishwasher safe. Alternatively simply cleaning with warm soapy water does the job ! Once cleaned place the mold at a storage space far away from direct sunlight until next use.
RETURN OF GOODS WITHOUT REASONS - We take pride in delivering top quality products and guarantee a FULL REFUND if you are not satisfied with our products. Lifetime warranty for any issues. TOTALLY RISK FREE, buy with confidence now!

Knitted red bralette

Bestseller No. 1

Candy Cane Sugar Scrub

Bestseller No. 1

iTunes gift cards

Bestseller No. 1

Apple Gift Card - Products, accessories, apps, games, music, movies and more (Email Delivery)

Use it at any Apple Store, on the Apple Store app, and apple.com, or use it on the App Store, iTunes Store, Apple Music, Apple TV+, Apple News+, Apple Books, Apple Arcade, iCloud, and other Apple properties in the United States only.
Available in $25-200.
Card delivered via email.
No returns or refunds on Apple Gift Cards. Terms apply.
Not valid for other payments.

Chocolate milk mixing mug

Bestseller No. 1

Moo Mixer Supreme Chocolate Milk Mixing Cup - Automatically Mixes Powder and Syrup - Stir and Drink in 1 Glass -16 oz

Mix up some fun (and chocolate milk) with the Moo Mixer Supreme chocolate milk mixer!!
This automatic battery-operated cup with a cow-themed handle stirs your favorite flavor into a single serving of milk with a powerful, yet kid safe, whirling vortex.
It's easy! Just pour in milk, add your favorite flavored syrup or powder, and press the button on the handle, then enjoy your tasty beverage from the same cup!
Makes a great gift for kids and adults who love chocolate milk! Also works with protein powders and non-dairy milk such as soy, almond, oat milk and more!
By Hog Wild Toys. Holds 16 fl. ounces. Battery operated (two AA batteries, not included). Dishwasher safe clear tumbler. Do not microwave.

Bagels

Bestseller No. 1

Dave's Killer Bread Organic Everything Bagels - 16.75 oz Bag

One 16.75 oz bag of Dave's Killer Bread Organic Everything Bagels
Pre-sliced bagels make breakfast preparation easier
Dave's Killer Bread organic bagels are a great way to level up breakfast
Certified USDA Organic and Non GMO Project Verified
26 grams of whole grains per serving

Statement necklace

Bestseller No. 1

Colorful fidget spinner

Bestseller No. 1

ATESSON Fidget Spinner Toy Durable Stainless Steel Bearing High Speed Spins Precision Metal Hand Spinner EDC ADHD Focus Anxiety Stress Relief Boredom Killing Time Toys for Adults Kids

Fidget Spinner: 3 to 5 minute average spins greatly fit for fidgety hands, ADD or ADHD sufferers helps relieve stress.
No Big Noise: Easy to carry, small, simple, discrete and fun, also effective for focus and deep thought with using this hand spinner.
Great Bearing: The fidget spinner use Stainless steel bearing, SLA technology, laser industrial molding technology. The body is made of aluminum metal material CNC with high quality, feel very good gravity, fast rotation.
Accompany you year by yearHold hand spinner in one hand and use the other hand to spin it rapidly using small continuous strikes to keep it spinning indefinitely with practice.
We Care For You: The best choice for kids Birthday stocking stuffers. Any question please let us know anytime. We will help you the best we can.

Colorful Pressed flowers

Bestseller No. 1

Christmas knee-length stockings

Bestseller No. 1

Honey face mask

Bestseller No. 1

LAPCOS Honey Sheet Mask, Daily Face Mask with Hyaluronic Acid and Antioxidants to Hydrate and Tighten Dry Skin, Korean Beauty Favorite, 5-Pack

TIGHTEN & NOURISH SKIN - This lyocell sheet mask harnesses the natural powers of honey. The mask helps restore skin's elasticity, leaving your complexion feeling velvety soft
HYDRATING HONEY & FLOWER EXTRACT - Honey extract to soothe stressed complexions with its nourishing properties. Yellow flower tones and tightens with high levels of carotenoids, Vitamin A like compounds
ANTIOXIDENT RICH - Fresh honey is an undeniable dose of sweetness. Full of antioxidants, it also holds a myriad of beneficial properties for skin
K-BEAUTY ESSENTIAL - A cult favorite brand, created with the highest quality ingredients and uncomprimizing dedication to innovation in beauty and skincare. LAPCOS guantees satisfaction!
HOW TO USE - After cleansing and toning, unfold a single sheet and gently spread over face avoiding the eye and mouth areas. Leave on for 10-20 minutes and remove mask, gently patting remaining serum until it is fully absorbed

Sephora Gift cards
Apple wireless earbuds

Sale

Bestseller No. 1

Apple AirPods with Charging Case (Wired)

Automatically on, automatically connected
Easy setup for all your Apple devices
Quick access to Siri by saying "Hey Siri"
Double-tap to play or skip forward
New Apple H1 headphone chip delivers faster wireless connection to your devices

Christmas art supplies

Bestseller No. 1

Christmas Nail Art Glitters Snowflakes Nail Sequins 3D Nail Art Decals Holographic Laser Nail Flakes Stickers Acrylic Nails Design Glitter Xmas Nail Art Supplies Decorations (2 Boxes)

Quantity: 2 Boxes holographic snowflake nail sequins 9 shape of snowflake nail flakes, you can choose your favorite one or combine them to meet all your nail art needs
Snowflake Design: Through adopting special laser technology, these snowflake sequins exhibit different shining effects from different angles. snowflake nail decals will make your nails looks more charming
Premium Quality: Snowflake nail glitter sequins is safe, non-toxic, eco-friendly, harmless to your nails, suitable for professional use or home use, easy to apply on natural or artificial nails
DIY Nail Art: A fun and easy Christmas nail decoration that will give you a unique look, and that will give you professional results without the expense of a nail salon
Guarantee: 30 days free exchange and returns. please contact us first if there are any questions. we will solve your problem quickly and effectively

Stuffed Elf

Bestseller No. 1

Mini Santa Claus throw pillow

Sale

Bestseller No. 1

Ezyforu Throw Pillow Covers 18 x 18 Inch Happy Mini Santa Claus Cartoon Brown Cotton Linen Pillowcase Home Decor Cushion Cases

MATERIAL & SIZE: Made of high quality cotton linen which is soft and comfortable; Size: 18 x 18 inches/45 x 45cm
DESIGN: The pattern is only available on the front side, the back without printing. A perfect addition to home, living room, bedroom, sofa, bench, office, automobile.
PACKAGE: Pillow cover ONLY, insert is NOT included.
WASHING: Machine wash in cold water separately, gently cycle only, using neutral detergent, no bleach, iron at medium setting.
GIFT CHOICE: Nice item for your home décor, perfect housewarming gifts idea for your family and friends

Bright red lipstick

Bestseller No. 1

NYX PROFESSIONAL MAKEUP Matte Lipstick - Perfect Red, Bright Blue-Toned Red

SMOOTH & PLUSH MATTE LIPSTICK: Load your lips with the plush, pigment-rich matte colors of this shockingly smooth matte lipstick that glides right on and stays in place with a silky matte finish.
CREAMY & DREAMY: This matte lipstick is never dry feeling, always creamy, dreamy and matte! Now available in a range of fresh new matte colors, these playful matte lipstick shades are just what your lips need!
LIP PRODUCTS FOR THE PERFECT POUT: Doll your lips in plush, creamy, perfection! Try our complete line of lip products including lipstick, lip liner, lip gloss, lip cream, lip liner & butter gloss.
CRUELTY FREE COSMETICS: We believe animals belong in our arms—not in a lab. All of our makeup is certified & acknowledged by PETA as a cruelty-free brand. We don't test any of our products on animals.
DISCOVER NYX PROFESSIONAL MAKEUP: Try all of our professional makeup & beauty products today, from eyeshadow, eyeliner, mascara & false lashes to lipstick, foundation, primer, blush, bronzer, brushes & more!

Paper snowflakes

Bestseller No. 1

Christmas themed Phone case

Bestseller No. 1

CinoCase iPhone 11 Pro Max Case 3D Liquid Case [Christmas Collection] Flowing Quicksand Moving Stars Glitter Snowflake Christmas Tree Santa Claus Pattern Case for iPhone 11 Pro Max 6.5 inch Gold

[Compatible with iPhone 11 Pro Max (2019 Release), will NOT FIT iPhone 11 or iPhone 11 Pro] The phone case will NOT include the built-in screen protector.
[Shock Absorption Protection]Made of premium hybrid PC and flexible TPU to provide great texture. Sturdy structure layers provides 360 degree full-body rugged protection for your device.
[Wireless Charging Support]: Supports wireless charging without taking off your phone case.Lightweight and accurate ports design offers improved functionality.You can access all buttons or ports with the case easily.
[Unique Christmas 3D Quicksand Pattern] Perfect as a gift for your daughter, granddaughter, girlfriend, wife, friends on her birthday or holiday.
[Compatibility & Warranty]: Compatible with iPhone 11 Pro Max 6.5 inch ONLY. CINOCASE's are covered under a one-year limited warranty.

Colorful bracelets

Bestseller No. 1

NVENF Tile Bracelets Enamel Rainbow Tile Bead Bracelets Colorblock Stackable Stretch Bracelets Bohemia Tile Strand Bangle Bracelet Set for Women Men Girls

ღ Enamel Tile Bracelets: The hottest new trend enamel bracelet! Our 'Rainbow Brite' set-of-three bracelets are strung with assorted candy-colored enamel beads. They're set on a stretch base to effortlessly slip on and off as you go about your day
ღ Stackable Beads Bracelets: These tile bangles come in multiple colors and are the perfect accessory to any outfit. Wear them individually, or stack them together with other tonal accessories for an elevated arm party
ღ Rainbow Stretch Bracelets: Made of high quality enameled metal beads, diameter is 2.5inch, adjustable size to fit most lady men women. You can also DIY to create your own unique style with our extra elastic line in the package
ღ Trendy Wrist Accessory: Make a subtle statement with a pop of colorful bracelets. Enamel beaded bracelet goes well with any occasion, whether you are at home, office, street, beach, banquet or you wearing maxi, bikini, t-shirt or sweater
ღ Risk Free Purchase for You: Fulfilled by Amazon, if you have any problems with our layered bracelets, just feel free to contact us at any time. We have confidence to provide you 100% satisfaction customer service

Wireless headphones

Bestseller No. 1

Homemade String cranberries

Bestseller No. 1

Ukulele Chord Dictionary: Handy Guide (Alfred Handy Guide)

Contributors: Morton Manus
Instrument: Ukulele
Page count: 48
ISBN: 0882842080
This handy reference guide fits into your ukulele case or pocket and is organized in a unique dictionary style, making it easy for you to find any chord quickly

Oreo cookies

Bestseller No. 1

Oreo Chocolate Sandwich Cookies, Family Size - 3 Packs

Three 19.1 oz family size packages of OREO Chocolate Sandwich Cookies
Chocolate wafers filled with original OREO creme
Sandwich cookies are perfectly dunkable
Bulk cookies are great for parties
Resealable package helps keep snack cookies fresh

Pack of Sausages

Bestseller No. 1

Homemade Apricot Cherry bars

Bestseller No. 1

Amphora International All Natural Organic Soft Dried Turkish Apricots, 6 Oz Each (Pack of 3)

Packaged In 6 Ounce Aluminum Resealable Bags
All Natural Soft Dried Turkish Apricots - Certified Non-GMO - Kosher - Unsulfured
Made From Tree-Ripened Fruit - Sweet and Melt-In-Your Mouth Treat - Ready to Eat - No Sugar Added
Organic Apricots Grown In the Mediterranean - Handpicked and Sun-dried - Re-hydrated With Natural Spring Water
A Healthy Vegan and Gluten-Free Food - Great Addition To A Healthy Breakfast, On A Cheese Platter, or As a Midday Snack

Portable digital camera

Bestseller No. 1

AbergBest 21 Mega Pixels 2.7" LCD Rechargeable HD Digital Camera,Video camera Digital Students cameras,Indoor Outdoor for Adult/Seniors/Kids (Black)

Newest software is updated! The applicable uses for this digital camera: digital still images, web Cam, play back, video record, voice reord and so on.
2.7" Tft LCD display show you vivid video, 550mAh lithium Ion (li-ion) rechargeable battery can Support camera works more than 60 minutes.
21 Mega pixels resolution for good capture, create your HD masterpiece! Support external-memory max 64G SD card, SD card not included in the package box , customers need to buy certified brand SD card, we recommend that you use 32GB to 4GB, Memory Card Speed: Class 4 above,SD card needs to be formatted before using.
Anti-shake, face detect, smile capture, continue shot, self timer, 8x digital zoom, photags express software for photo editing, printing, and sharing with e-mails, etc.
Satisfaction , you'll love this video camera digital or you'll get your money back!

Christmas themed Jigsaw Puzzle

Sale

Bestseller No. 1

Olaf Frozen Ornaments

Bestseller No. 1

Hallmark Christmas Ornament, Disney Frozen 2 Olaf

Imagine warm holiday hugs when you display this Christmas ornament of Olaf from "Frozen 2." The cool decoration features the outgoing snowman with glitter accents and a shimmery pearlescent finish.
Made of resin, this Hallmark Ornament measures 2.13 x 3.13 x 1 inches. The ornament is ready to hang on your Christmas tree with a hanger attachment.
Great Christmas gift idea for fans of Disney's "Frozen" movies and Olaf the snowman.
Hallmark Ornaments celebrate characters and personalities from contemporary and classic movies, TV shows, toys, entertainment and sports. Each festive and collectible ornament is perfect for sharing with family and friends.
Each purchase includes one lead-free Christmas tree ornament packaged in a gift-ready box.

Mini Bluetooth speaker

Sale

Bestseller No. 1

Travel Case Packed, EWA A106 Pro Portable Bluetooth Speaker with Custom Bass Radiator, Brief Design, IP67 Waterproof, Perfect Mini Speaker for Shower, Room, Bike, Car (Black)

IMPRESSIVE VOLUME AND BASS - A106Pro mini speaker is conveniently small but able to releasing crystal clear sound with impressive bass and room-filling loudness through a high-performance driver and a passive subwoofer. Small, but such powerful Bluetooth speakers. Wireless streaming music or internet radio services such as Pandora and Spotify from your Smartphone, iPhone, or other audio device with Bluetooth.
EASY TO CARRY - Weighing 6.2 ounces and measuringΦ1.89*H1.54 inches, along with the speaker, you will get a metal hook and a carrying case which allows you to take your music on the go, and also protect your EWA A106Pro portable speaker from damage. So it is perfect for outdoor, hiking, beach, dorm room, kitchen, bathroom, boat, golf car and more.
LONG BATTERY LIFE - Built-in Lithium-Polymer battery guarantees 6 hours of play time, and up to 8 hours at 50% volume. Just half an hour of charge time with 1A charger equals 2 Hours of play time.
SIMPLE YET STYLISH DESIGN - Our vision was to make a small wireless speakers with bluetooth that is just a speaker, so you can use it anytime, anywhere. We gave up functions such as a microphone, 3.5mm jack and unnecessary buttons, leaving one silicone button (Hold to switch on/ off, one-tap to pause, double-tap or triple-tap to switch songs), a perfect gift.
WHAT YOU GET - 1 EWA A106Pro Bluetooth speaker, 1 micro USB to USB charging cable, a user manual, 1 carrying case, 1 metal hook, 1-year warranty and a 30-day risk free guarantee. (If you're not completely thrilled with your A106, send it back for a full refund, no questions asked). The Quickest Way to solve problems is contact us, quick Service Entrance: https://amzn.to/2DnmK8k
Christmas Care Package Ideas for Adults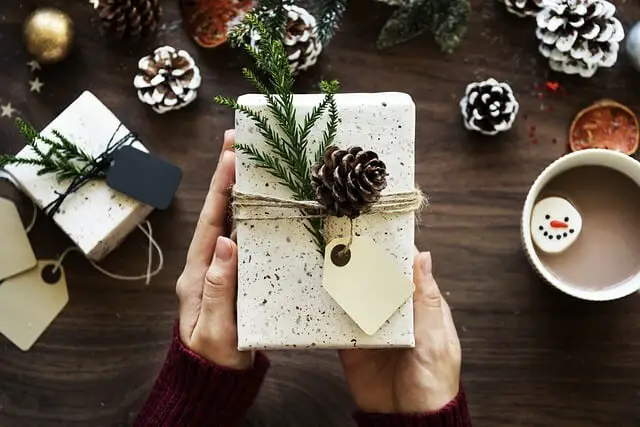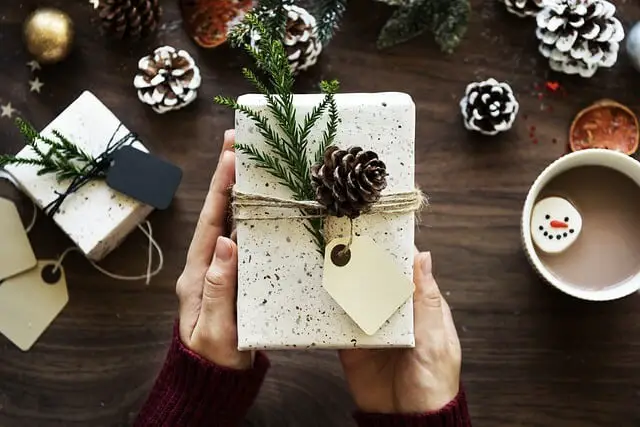 Got a special grown up in your life deserving of a Christmas Care Package this jolly season? A husband, maybe even a family friend? Here's our list of ideas to get some inspiration from:
Christmas Care Package Ideas for Elderly's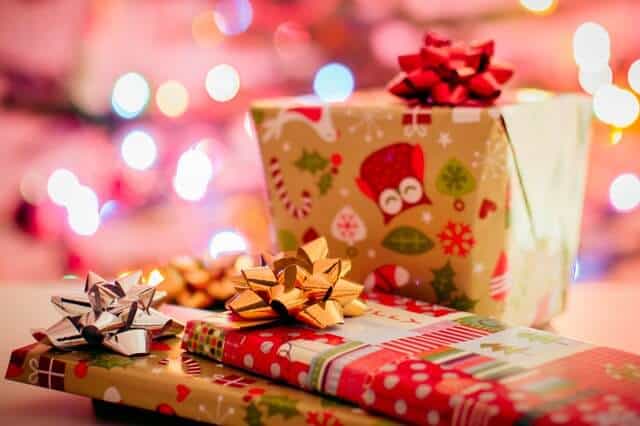 Want to put something together for that wonderful elderly in your life to remind them they're not left out of the fun? Here are some popular Christmas gifts for elderly people:
Christmas Recipes book

Sale

Bestseller No. 1

Biscotti

Bestseller No. 1

Cheese cups

Bestseller No. 1

Peanut brittle

Bestseller No. 1

SweetGourmet Original Butter Peanut Squares Candy | 2 pounds

Kosher Certified, Country of Origin: United States
Peanut Squares are snack-sized squares sure to deliver a mouthful of crunchy peanuts and sweetness in every bite! Enjoy this sweet and salty treat as a delicious snack at any time of dayor use them as a delicious garnish on a scoop of your favorite ice cream.
Net Wt.: 2Lb (32oz). Packed in resealable Zip-Lock Stand Up Pouches.
Old-Fashioned Peanut Squares Candy. Reach buttery flavor.
Features Peanuts Encased in a Crunchy, Sweet Candy Coating.

Canned veggies

Bestseller No. 1

Del Monte Veggieful Veggie Bowl, Asian Style Soy Sesame with Quinoa & Brown Rice, 7.4 Ounce (Pack Of 12)

RICH FLAVOR: The Del Monte sweet peas works great as a stand-alone accompaniment or a delicious ingredient to your favorite recipe. You can mix it with grilled chicken, seafood, and other veggies or add seasonings for an extra flavor kick
NATURALLY FRESH: Our canned peas are picked at the peak of freshness and packed within hours to lock in the crispness, flavor and nutrition in every bite
NO PRESERVATIVES: With no artificial flavors, non-GMO, and non-BPA, these peas are perfect for elevating any meal
NUTRITIOUS & DELICIOUS: Filled with three simple ingredients of peas, water, and sugar, they cook in minutes and save time when preparing your next meal
PREMIUM QUALITY: Del Monte has earned a reputation as being innovative and having dedication to its quality products. We strive to cultivate the best vegetables and fruits, work with family farmers and to help your family live a full life of vitality and enjoyment

Homemade muffins

Bestseller No. 1

Iced Tea

Bestseller No. 1

Pecan Pie

Bestseller No. 1

Pita

Bestseller No. 1

Stacy's Flavored Pita Chips, 24 count

Includes 8 (1 ounce) bags each of Stacy's Pita Thins Simply Naked, 5 Cheese, and Garlic & Herb flavors
Stacy's Simply Naked Pita Crisps have the same flavor you love, but with a thinner, flakier bite
Baked, no artificial colors or flavors, made with all non GMO ingredients, and no MSG
Perfect size to take on the go for an easy & irresistible snack
Delicious paired with Sabra Hummus, your favorite dip, a wedge of cheese or a glass of wine

Almonds

Bestseller No. 1

Blue Diamond Almonds Low Sodium Lightly Salted, 40 Oz

Contains 1 - 40 ounce bags of blue diamond lightly salted almonds
A healthy handful of 28 lightly salted premium almonds contains just 40 milligram of sodium – the right amount to bring out the almond taste without breaking your resolve to cut down on salt
Perfect for snacking, they're also ideal for your favorite recipes
3 gram fiber, 0 gram trans fat
Cholesterol free

Apple cheddar

Bestseller No. 1

Christmas Crackers

Bestseller No. 1

Dried fruit

Bestseller No. 1

Crispy Green Freeze-Dried Fruit, Single-Serve, Tropical Variety Pack, 0.35 Ounce (16 Count)

CONTAINS: Each variety pack includes: 8 freeze-dried apples, 4 freeze-dried mangoes and 4 freeze-dried pineapples. 100% Pure Fruit Nothing Else!
NUTRIENT PACKED with vital vitamins and nutrients from ONE single ingredient
CONVENIENT AND PORTABLE: Perfect for lunch bags and on-the-go snacks
DELICIOUSLY HEALTHY: Vegan, Paleo, Gluten Free, Dairy Free and Kosher
ALL NATURAL: Non-GMO, No additives or preservatives and no added sugars

Cheese

Bestseller No. 1

Farmers Market Wisconsin Specialty Cheese Blocks 7oz each (7 blocks)

INCLUDED: Wisconsin Cheese assorted - 7 random flavors
GIFT IDEAS – Perfect for Every Holiday, Christmas, Corporate Gift Basket or Personal Event, Birthday, Thank You or Appreciation, Get Well, Graduation, Anniversary, Congratulations, Friendship, Summer, New Home and for Gift Giving Holidays; Christmas, Thanksgiving, Easter, Mother's Day, Father's Day, Memorial Day, Veterans Day, Labor Day, 4th of July and others, Gift for Him, Gift For Dad, Gift for Mom, Gift for Families.
EASY TO SEND – Delivered from your online order by Amazon |Fast and Easy Delivery to your Home or sent as a Gift | Some of our Items are Eligible for Free Shipping with Amazon Prime
READY TO SERVE – All of our Value Gourmet Cheese are ready to serve and this item does not require refrigeration | Each unique gift is Hand Packed with quality and care | MADE IN THE USA

Nuts and Trail mixes

Bestseller No. 1

SOUTHERN STYLE NUTS Honey Roasted Hunter Mix, 23 oz

Contains 1 - 23 ounce container of Honey Roasted Hunter Mix
A flavorful crunchy mix of honey-roasted sesame sticks, honey-roasted peanuts, sunflower kernels, almonds, cashews, and pepitas all seasoned with a special blend of spices
Many words can be used to describe Southern Style Nuts - Delicious. Magnificent. Irresistible
Vegetarian
23 oz resealable container is perfect for snacking, storing, and taking on the go

Banana bread

Bestseller No. 1

Photo pillowcases

Bestseller No. 1

Framed Family photographs
DIY fleece blanket

Sale

Bestseller No. 1

Melissa & Doug Striped Fleece Quilt

Knot-together no-sew fleece quilt craft kit with striped pattern and coordinating colors
Includes 48 12-inch by 12-inch fleece squares with slotted fringe for easy tying
Top quality, thick, fuzzy, and super-soft material
Detailed illustrated instructions and lots of design ideas to spark creativity
Makes a great gift for kids ages 6 and up, for hands-on, screen-free play

Personalized Merry Christmas bracelet
Christmas Nutcracker

Bestseller No. 1

Sunnydaze Karl The Christmas Nutcracker Indoor/Outdoor Statue - Seasonal Holiday Resin Decoration for Living Room, Foyer, Covered Porch, Patio and Entry - 48-Inch

PERFECT FOR FRONT PORCH: 16.5 inches wide x 12.5 inches deep x 48.75 inches tall; Weighs 17.6 pounds; Statuette would great placed next to the front door outside to welcome guests and passerby to your house
DURABLE MATERIAL: Statue is constructed of strong resin; Inspired by traditional wooden German nutcrackers but made of a material that will ensure you enjoy this piece of decor year after year; Beautifully detailed with rich colors of red, green, white and gold; Holiday-inspired color palette complements other Christmas decorations and ornaments in the same hues
CLASSIC CHRISTMAS DECOR INSIDE OR OUTSIDE: Nutcracker is ideal to place next to the Christmas tree or near the fireplace for a cozy holiday atmosphere; Figurine could also be placed on the patio or in the front garden bed to add holiday cheer to your landscape
TRADITIONAL CHRISTMAS NUTCRACKER: Steadfast nutcracker soldier stands at attention carrying a festive wreath and sweet candy cane; His hat is adorned with red holly berries and green leaves
WORRY-FREE PURCHASING: Sunnydaze Decor backs its products with a 1-year manufacturer's warranty

Cinnamon cookies

Bestseller No. 1

Simple Mills Almond Flour Cinnamon Cookies, Gluten Free and Delicious Crunchy Cookies, Organic Coconut Oil, Good for Snacks, Made with whole foods, 3 Count (Packaging May Vary)

TREAT yourself to a break with these cookies and your favorite beverage, or our Organic Vanilla Frosting Perfectly dippable goodness
Nothing artificial, ever
Simply sweetened with natural coconut sugar
A whole foods, shelf stable snack that is perfect for stocking up the pantry and great way to stay energized and productive
Certified Gluten free, Vegan, Paleo Friendly, Corn Free, Grain Free, Gum Free

Christmas themed Music CD

Bestseller No. 1

Coasters Set of 6 Colorful Retro Vinyl Record Disk Coaster for Drinks with Funny Labels - Desktop Protection Prevents Furniture Damage - Tabletop Drink Coasters

MUSIC THEME -- Adorn your coffee table with these stylish retro vinyl record coasters, making them perfect for music lovers, perfect decoration for 80s.
NON-SLIP--The coasters with a small rubber disc on the bottom, makes sure that your table will be protected and non slip, at the same time fun and creative.
PROTECT FURNITURE SURFACES--Protect the surface of table from damage while putting hot or cold drinks on the table, suitable for all cups, mugs and glasses of any beverage.
SET OF 6--Set of 6 Coasters meet most of family needs, they are well wrapped in a gift box, ideal gift for friends on housewarming, wedding, Christmas or other holidays.

Stainless Steel Herb Slicer

Bestseller No. 1

Manual Frozen Meat Slicer Stainless Steel Herb Ginseng Cutter Cleaver Food Slicer Meat Slicing Machine for Cheese Bacon Beef Mutton Roll Hot Pot Shabu Kitchen Home Use

👍 KITCHEN HELPER-- The slicer is a good helper for kitchen, home use, caterers, snack bar and chefs etc. You can quickly slice frozen beef, lamb, ham, fruits or vegetables for making hotpot, shabu shabu, sandwiches, pizza... It is also very suitable for processing herbs, ginseng, spices etc.
👍 COMPACT DESIGN-- The small slicer is made of high-quality stainless steel which is easy to clean (Whole Body is Washable). The special groove on the handle can accommodate the index finger, even if there is oil on the hand, it will not slide.
👍 ADJUSTABLE TRAY-- The adjustable fixing clip on the stage can be used to fix the material. The adjustment range is: 30-140mm. You can also remove the fixing clip to put larger materials.
👍 MANUAL SLICER ADVANTAGES-- No noise | Small storage space | Portability | Simple operation | Easy to clean | Longer blade life (The blade can be grinded)
👍 PARAMETERS-- Net weight: 2.1kg | Dimension: 380*145*110mm | Base height: 80mm | Blade length: 200mm | Body material: 202 Stainless Steel | Slice thickness: unlimited , the baffle can be removed for free control

Gnome sugar jar

Bestseller No. 1

American Atelier Gnome Ceramic Canister Jar in Holiday Design w/Airtight Lid for Cookies, Candy, Treats & More, 5.5x9.4, White/Red

HOLIDAY CANISTER – Ceramic Container Makes an Festive Accompaniment to Any Counter or Pantry Shelf
KEEPS FOOD FRESHER LONGER – Beautiful Ceramic Lids Include an Airtight Seal for Keeping Cookies, Candy, & Other Dry Foods Super Fresh
DURABLE CERAMIC – Thick, Durable Ceramic Jars are Safer than Plastic & Feature a Holiday Theme for Superbly Joyful Design
SENSATIONAL FOR STORAGE – Use to Display, Organize & Store All Kinds of Snacks without Cluttering Your Kitchen; Dishwasher Safe, High-End Look & Heavy Feel
THE PERFECT HOSTESS GIFT – Cheerful Piece is a Practical Yet Stunning Gift Idea for Any Special Occasion Including Birthday, Holiday, Housewarming, & More

Personalized Christmas recipe plate

Bestseller No. 1

Lenox Holiday Dinner Plates, Set of 6

10.5 inch D
Crafted of Bone China and Accented with 24K Gold
Dishwasher Safe; Not Microwave Safe
Made in the USA
Backed by the Lenox Lifetime Breakage Replacement Program

Glass moose mugs

Sale

Bestseller No. 1

Amazon Echo Spot

Sale

Bestseller No. 1

Echo Spot - Smart Alarm Clock with Alexa - Black

Compact 2.5" smart display with Alexa ready to help
Alexa is always happy to help - Manage your day. Get instant information. Check weather and traffic on your way out.
Voice control your music - Ask Alexa to play music and see lyrics with Amazon Music. Also, stream music from Apple Music, Spotify, Pandora, and other music services, or books from Audible.
Control your smart home - Voice control compatible devices or manage them on the easy-to-use display. Ask Alexa to show you security cameras, control lights, and adjust thermostats.
Connect with video calling and messaging - Make video calls to family and friends with Skype, the Alexa app, an Echo Spot, or Echo Show.

Red woolly jumper

Bestseller No. 1

Mini Christmas tree

Bestseller No. 1

Amagoing 24"/60cm Small Artificial Mini Tabletop Christmas Tree with 50 LED String Lights, 28 Christmas Ornaments and Wooden Base for Holiday Decoration

Festival Decoration. Perfect table top compliment with led lights and the variety and quality of decorations.
24 inches/60cm high tree. Great size for a little room, office, bedroom, kitchen table, counter top or on family trips and brings the Christmas spirit with it.
Well-made and sturdy tree. Good quality with enough weight wooden base to give the tree good stability. Made with durable and realistic plastic branches to last season after season.
Easy to set up. Just fluff out the branches, hang Christmas ornaments, wrap led string lights , insert 3 AA batteries(not included) into the battery box and light up tree all night.
Personal tree ornaments. It comes with 28 Christmas ball ornaments and a led string light. 20 colorful small balls, 2 red large balls, 5 red berry twig stems.

Kindle with e-books

Bestseller No. 1

Leadership: Theory and Practice

Amazon Kindle Edition
Northouse, Peter G. (Author)
English (Publication Language)
526 Pages - 02/13/2018 (Publication Date) - SAGE Publications, Inc (Publisher)

Customized photo frame

Bestseller No. 1

SIGNFORD 8"x10" Custom Canvas Prints, Kids Personalized Poster Wall Art with Your Photos Wood Frame Digitally Printed

Products are made in and shipped from the USA.
High-quality print on premium canvas,professionally stretched on a wooden frame,high-definition & long-lasting for up to 10 years.
Wedding photos,graduation pictures can be printed as a perfect gift for the person you cherish.
Customized canvas wall art is an individual decoration for living room,bedroom,bathroom,dining room,kitchen etc.
NOTE:1.After upload the photo,please make sure stretch the picture to cover the whole canvas area as followed,the stretched picture is the front of the canvas you will get,we will fulfill the border with mirror portrait.DO NOT LEAVE WHITE BORDER when you stretch the photo; 2.We will print image what you uploaded instead of what we showed.3.Image resolution:at least 75 DPI needed; over 4 megapixels suggested; 4.File Format in 'JPEG' Preferred.

Christmas-themed condiments box

Bestseller No. 1

Daisy Bo Peep

Amazon Prime Video (Video on Demand)
English (Playback Language)
English (Subtitle)

Colorful mittens

Sale

Bestseller No. 1

Christmas-themed apron

Sale

Bestseller No. 1

4 Pieces Christmas Aprons Funny Cartoon Apron Adjustable Kitchen Cookie Apron for Xmas Party, 4 Styles

Christmas theme: our Christmas aprons have 4 different patterns with various classic Christmas elements printed, such as snowman, snowflake,long stockings, gift box and so on, look so adorable and lovely, fits the theme of Christmas
Material: the Christmas apron is made of polyester cloth which is durable and lightweight, touch soft and smooth, will provide you a good wearing experience in children, make you love cookie more
Funny accessory: our Christmas themed aprons could be applied not only as Christmas costume accessory, but also could be in daily use for kitchen, outdoor BBQ activities or parties, also good gift choice for your family member, you can share the cooking enjoyment with them
Measurement: each of our Christmas apron measures approx. 70 x 50 cm/ 27.6 x 19.7 inches, with a adjustable tie, could be adjusted and suitable for most people to wear
What you get: you will receive 4 pieces of Christmas aprons in total with different Christmas styles, enough quantity and cute enough for your daily replacement, also suitable for you to share with close friends or families

Colored cookie cutter

Sale

Bestseller No. 1

Christmas-themed refrigerator magnets

Bestseller No. 1

Christmas Refrigerator Magnets Appliance Decorations Magnetic Fridge Santa Snowman Reindeer Penguin Elf Winter Cutouts Holiday Decor for Kitchen Whiteboard Garage Door File Cabinet Metal Doors Locker

Set includes 6 different sheets of Christmas holiday/winter themed magnets: Santa Claus with birdhouse, snowman with bird, reindeer, elf with present box, penguin with ornament and 1 sheet with small Santa snowman elf penguin reindeer ornament & holly berry leaves!
Upgrade your holiday display by decorating your office and home; fridge mailboxes, file cabinets, lockers, refrigerators, dishwashers, metal doors (including metal garage doors) and other metal surfaces!
No artistic skill required, easy cling soft vinyl magnet easily removable and reusable for a long time! Simply place the magnets on the fridge and arrange as you please, fun and easy, not just for the kids, but for the whole family!
Decorate your car or truck in Christmas style! These fun and festive Car Magnets will make your spirit bright as you race around town to finish your Christmas shopping.
26 piece cut out components. Perfect addition to your holiday decor. Each measures 14 inches when connected!

Christmas-themed cup coasters

Bestseller No. 1

YunKo QUTE Cat Cup Mat Silicone Rubber Coaster for Wine, Glass, Tea- Best Housewarming Beverage, Drink, Beer- Home House Kitchen Decor - Wedding Registry Gift Idea

Used as High Quality Home Furnishings, Coasters for Drinks with Absorbent & Grip - Best Match to Fine Furniture, Good Grips - Unique Kitchen Decoration, Silicone Coasters, Coasters for Drink, Coaster set for Drink Absorbent, Perfect with Cork Coasters
Perfect kitchen gift ideas, Gift for Valentine's Day, Wife, Girlfriend, Woman, Female Friends, Christmas Gift Idea. Good size to suit most cups/ mugs.
Absorb any moisture and protect your table. Never leave any mark or stain on your desk! Also used as hot pad or trivet
Perfect housewarming gift idea and Spring Desorations. In fact we would not use them as coasters at all. We would much rather show them off since let's face it; they are far too lovely to spoil.
You could make numerous magical moments, both romantically and in a friendly entertaining way with these coasters. They are incredibly stylish and would make an extremely thoughtful present.

Noise-cancelling headphones

Sale

Bestseller No. 1

Christmas-themed sleep mask

Sale

Bestseller No. 1

Alaska Bear Natural Silk Sleep Mask, Blindfold, Super Smooth Eye Mask (Black)

A sleep aid and eye relaxer, made of 100% top-quality natural mulberry silk on BOTH sides. Only super-soft, super-smooth pure silk offers the breathable, cool relaxation of the soothing masks found at the world's premier spas
Gentle, easy-to-adjust headband won't tangle hair or snag pillow. And the plastic adjuster stays at the back of your head, not at your temples, which can be uncomfortable for side-sleepers. Fits comfortably with ear plugs and even with a CPAP facial mask. Fully adjustable strap from 15.8 inches to 27.6 inches, suitable for women/men/kids and back/side/stomach sleepers
Ideal for insomnia, migraine headaches and dry-eye sufferers, as the breathable, natural fibers of silk allows healthy oxygen in while keeping dry air out
Get the benefits of total blackout, whether at home, in a hotel or on the plane (where bright led light and dry air can be especially harsh). The perfect travel accessories to help keep you feeling rested and refreshed
A unique Christmas gift for anyone wanting deep, uninterrupted sleep. Give your clients as stocking stuffers they'll actually use and cherish. Get the AB silk pillowcase and you'll be set for sweet dreams.

Red Wool night robe

Sale

Bestseller No. 1

(Product) RED Women's Plush Fleece Robe with Hood, Long Warm Bathrobe, Large-XL Burgundy (A0304BRGXL)

WARMER - This warm ankle length robe for women is made from 270 GSM velvateen fleece - the thickest coral fleece fabric around - to keep you warm no matter how low the temperature drops.
SOFTER - Our microfiber fleece is not only warm, it is super soft and gentle on your skin. Enjoy the comfort of plush microfiber fleece every day as part of your morning and evening routine.
MORE COVERAGE - This full length robe keeps you completely covered thanks to the long design and inner and outer ties.
MORE DURABLE - Our coral fleece robes continue to be the most durable on the market year after year, thanks to over a decade of experience in manufacturing sleepwear for men and women.
RISK FREE GUARANTEE - We know that one of the biggest drawbacks to buying clothes online is the fact that you can't try the product in person - that is why we absorb that risk for you. Order this plush robe now and if you are not completely satisfied, you can return it for a full refund, no questions asked.

Christmas-themed Tupperware

Bestseller No. 1

Voice recording cards

Bestseller No. 1

Talking Products, Recordable Greeting Card, 40 Seconds Recording with Replaceable Batteries. Record and Send Your own Personal Voice Message, Music or Sound Effects.

Record and play speech, music or sound effects using the built-in microphone and speaker.
Your recorded message will play as the card is opened. Make someone smile with this truly amazing gift, it's the next best thing to being there.
40 seconds recording time. Re-record your message as many times as you wish.
Your precious recording will be preserved forever, even if the batteries are depleted or replaced.
Blank plain white card. Add photos, draw, paint or stick to create a special personalised card for Christmas, Birthdays, Weddings, Thanksgiving, Valentine's Day, Mother's Day, Father's Day

Christmas-themed mouse pad

Sale

Bestseller No. 1

Christmas-themed pouch

Bestseller No. 1

IBLUE 5"*7" Burlap Gift Pouches 20 Pack Drawstring Party Jewelry Wedding Favor Bag Candy Snack Sacks for DIY Craft Christmas Birthday P004 (Wine red)

Material: Made From Quality Burlap, Durable&Reusable
Dimensions: 5x7inch(12.5x18cm), Great Size For Small Things.
Package: Purple/Gray/Green/Wine Red/Mixed Color, 20 Pcs Of Empty Bags
With Drawstring Closure, You Will Close And Open The Pouches Easily. Functional Pouches Can Store Watches, Chains, Candy, Samples, Soaps, Bracelets, Stones, Jewelry, Coins, Rose Petals, Candles, Potpourri And Other Gifts To Present Your Lovers And Friends.
Fashion Pouches Are Great Party Favor Bags For Christmas, Birthday, Wedding, Bridal Shower, Baby Shower Etc.

Fitness Tracker

Sale

Bestseller No. 1

Lintelek Fitness Tracker with Heart Rate Monitor, Activity Tracker with Connected GPS, IP67 Waterproof Smart Band with Calorie Counter, Pedometer for Men, Women and Gift

Heart Rate & Sleep Monitor: Lintelek fitness tracker monitors your heart rate all day. It tracks your sleep (awake sleep, deep sleep, awake time)at night.
All-day Activity Tracker: The fitness tracker can track your daily steps, calorie consumed, workout distance and time. You can see detailed data on Veryfitpro APP.
14 Sport Modes: It has 14 sports modes to track the corresponding exercise. It will record your workout time, heart rate and distance. With connected GPS, it can record your workout route.
Call and Message Notification: You can get call,SMS messages and SNS notifications directly on your wrist(including Facebook, Twitter, WhatsApp and Instagram).
USB Charge: Remove the band then plug on USB port to charge the fitness tracker. This fitness watch can be used for up to 7 days after fully charged.

Beard hair care set

Sale

Bestseller No. 1

Lintelek Fitness Tracker with Heart Rate Monitor, Activity Tracker with Connected GPS, IP67 Waterproof Smart Band with Calorie Counter, Pedometer for Men, Women and Gift

Heart Rate & Sleep Monitor: Lintelek fitness tracker monitors your heart rate all day. It tracks your sleep (awake sleep, deep sleep, awake time)at night.
All-day Activity Tracker: The fitness tracker can track your daily steps, calorie consumed, workout distance and time. You can see detailed data on Veryfitpro APP.
14 Sport Modes: It has 14 sports modes to track the corresponding exercise. It will record your workout time, heart rate and distance. With connected GPS, it can record your workout route.
Call and Message Notification: You can get call,SMS messages and SNS notifications directly on your wrist(including Facebook, Twitter, WhatsApp and Instagram).
USB Charge: Remove the band then plug on USB port to charge the fitness tracker. This fitness watch can be used for up to 7 days after fully charged.

Christmas-themed face towels

Sale

Bestseller No. 1

Pfrewn Winter Snowman Bird Tree Snow Hand Towels 16x30 in Colorful Bathroom Towel, Ultra Soft Highly Absorbent Christmas X-mas Small Bath Towel for Hand,Face,Gym and Spa Bathroom Decor Gifts

SPECIFICATION -- Standard Hand Towel Sizes: 16"x30" Unfolded; Weight: 130g
UNIQUE DESIGN & PRINTING -- Soft Polyester-microfiber Front, Cotton Terry Back, Only One-sided Printed, Made with Non-toxic, Water Soluble Dyes
DURABLE & MOISTURE WICKING -- The towels are generously sized£¨hand towels size not bath towels size£, have exceptional absorbency and are quick drying. The fabric glides smoothly over your body wicking away moisture
HIGHLY ABSORBENT FOR ALL YOUR DRYING NEEDS -- Perfect for your daily-use hand towels, as well as beach towels, spa towels, shower towel, or kitchen towels. Even Perfect Gift Ideal
EASY CARE -- Machine Washed Without Fraying, Pilling or Losing Lint Under Low Temperature Water, and Extra Quick Drying

Colorful blanket scarf

Bestseller No. 1

Monogrammed kitchen utensils

Bestseller No. 1

Personalized Cooking Utensils Holder Organizer - Farmhouse Kitchen Decor Accessories (Browning Design)

Choose from 8 unique personalization designs, and then click the Customize Now button to personalize it with any names you wish.
Keep the tools you need while cooking always in reach with our beautiful custom bamboo kitchen utensil holder. Measures 6.5 x 4.5 x 4.5.
This vertical holder will look amazing on any countertop and is very convenient for holding a wide variety of utensils and gadgets.
These make fantastic gifts for bridal showers, weddings, anniversaries, housewarmings, birthdays, Christmas, but most importantly you!
Hand-crafted from 100% sustainable bamboo with solid construction - will last for years to come.

Christmas tree bookmark

Sale

Bestseller No. 1

Christmas candle-holders

Bestseller No. 1

Easicozi Reindeer Tea Light Holder Set of 6 Christmas Tea Light Holder Table Candles Holder Metal Tea Light Stands for Table/Mantle/Fireplace

Set of 6 Metal Reindeer With Color Finished Tealight Holder
Adorable Christmas Gifts for Everyone: Modern reindeer tealight holder for holidays indoor/ outdoor Christmas decorations, those reindeer figurines adds a special winter delight to your decorations
Festive Classy Reindeer Figurine Holder: Regular tea light fit perfectly, placed in the kitchen area, garden yard and balcony, it will give a nice holiday evening glow for you table, also the candle holders can be used at your mantle or fireplace for holidays decorations
Well-Made Rustic Tealight Holder: Those Reindeer Holders are made of metal with black finished only,heavy enough for holding their belongings and each reindeer has a spot on it back to carrier their tea light or LED tea light candles,the size of the spot is about 1.96", fit for most regular tea light
each (candles are not included),bring those little one back home, please, not only for holiday, it will be a must for candle lover

Christmas Salt and Pepper shakers

Sale

Bestseller No. 1

Strawberry Lip balm

Bestseller No. 1

Flight tickets

Bestseller No. 1

Mini menorah

Bestseller No. 1

Rite -Lite Judaica M-17005 Mini Menorah Set, 1 EA, Aluminum

Mini Menorah with 44 Mini Candles
Aluminum
Miniature menorah with 44 blue candles
Always place menorah on non-flammable surface Secure candles in menorah before lighting Do not leave burning candles unattended To clean menorah: Pour hot water directly on wax to loosen Caution: Keep hands away from hot water Do not soak menorah in water

Hand warmers

Bestseller No. 1

HeatMax Hot Hands 2 Handwarmer (40 Pairs)

SAFE, NATURAL LONG-LASTING HEAT - Odorless, Disposable, Single-Use Item, Do Not Apply Directly to The Skin. TSA Approved. Made in the USA using domestic and imported materials. No shaking or kneading required
TO ACTIVATE - Remove warmer from outer package, shake to activate. Warmer heats up in 15-30 minutes. If heat decreases, expose warmer to air and shake. After use, dispose with regular garbage. Ingredients will not harm the environment.
MULTIPURPOSE WARMERS - Single use air-activated heat packs that provide everyday warmth and are ideal for keeping your body warm when the temperature gets cold. They're available in several styles designed for your hands, feet, and body.
WHEN TO USE: Tailgating at Events, Outdoor Sporting Events, Hunting & Fishing, Camping & Hiking, Working in The Yard, Jogging or Taking Your Pet for A Walk. Convenient, Compact, Portable.

Santa Claus keychain

Bestseller No. 1

Paialco Christmas Tree Key Ring Charm Pendant Rose Gold Tone with Split Ring

A Christmas tree with top star, enameled with white and green colors, rhinestones decorated
The pine tree measures 51x37x26 mm (appr. 2.0"x1.5"x1.0"), total length is 118mm(4.6" appr. )with the lobster claw clasp; 33.7 grams in weight
This is a 3D Christmas tree pendant with excellent craft and plating work; The enamel colors on the tree are clean and sturdy
It can be used as a keychain charm anywhere, like on backpacks, school bags; The tree can be take off and wear as a pendant
It is packed in a nice gift box with cleaning cloth; A wonderful Christmas gift idea; Other occasions are also applicable
And there you have it – 200+ Christmas Care Package Ideas perfect for all your loved ones!
Remember, the best Christmas presents are the sweet and sentimental ones, so adding a hand-written note to your christmas care package could be the difference between a good gift and a great gift.
Tell us, what's your favorite thing to receive in a care package during the holidays? What's always in your Christmas care package?