Christmas is the perfect season to show love and appreciation.
But it comes with a big headache!
Our biggest headache during the Christmas holiday is the act of gift giving.
The idea of the perfect gift haunts us.
We begin to ponder;
What would they like?
Does this gift send the wrong message?
Is this too cheap?
Should I get them a gift card, at least, with a gift card, they can get whatever they want, right?
But then, your brain monkey asks, isn't that lazy?
When you turn to people for help, you get generic advice like "Consider the person's interests, age, and needs."
But you already know this, and yet, your Christmas care package box remains empty.
We have decided to help you.
We have scoured the internet for the best Christmas care package ideas and we have gathered them here for you.
Now, you have over 200 Christmas gift ideas, so, go ahead and start filling your care package.
How to Make a Christmas Care Package
When sending a Christmas Care Package, it is usually smart to have it shipped out (if it's being sent overseas) as early as possible, as packages might be delayed unexpectedly because of the holidays. If your care package includes items such as holiday decorations and gift items that should be sitting under the tree before December 25th, it makes more sense for it to arrive at its destination before then.
Next, decide on your budget. Prices of certain items usually increase during the holidays, and it's a good idea to do your Christmas shopping on time.
After deciding on the content on your care package, you can purchase a care box from an online store or your post office, or make do with an old box.
You could also decorate it with colorful markers, highlighters, colorful tissue papers, and ribbons to give it an attractive look.
If you're putting together the Care Package for someone who resides close to you, you can have this delivered by a delivery service or delivered by yourself.
For a Care Package being shipped outside the country, apart from a customs form that you would be required to fill, you would also be expected to submit specific and accurate details like the receiver's address, your own address and a list of all the content of your box, while you would be given information such as the shipping date and shipping regulations to be abided by.
If your care package contains fragile items like mugs and bottles, have these wrapped in newspapers to keep them safe and stuff your box to prevent the items from moving around.
Keep all edibles away from items with strong scents (like perfumes, oils, etc.) so that the treats do not carry an unpleasant taste or smell.
Ensure that your box is taped securely and adequately before dropping it off for shipping or delivering it.
Christmas Care Package Ideas for Kids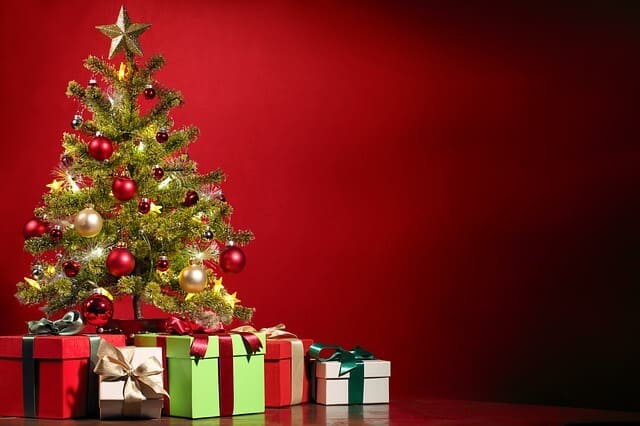 Thinking of what to get the little ones for Christmas? It's usually easier to please kids because they're already super pumped about the holidays. Here are some great ideas that they would love to receive in a care box:
Candy Cane

Bestseller No. 1

Brach's Mini Peppermint Candy Canes, Christmas Candy, Stocking Stuffers, Holiday Classic, 260ct, 39.9 oz Tub

CLASSIC SHAREABLE CANDY: Contains 260 individually wrapped mini candies in every container; Kids, teens, and adults will enjoy family time all holiday season
THE PERFECT TREAT TO SHARE: These classic sweets are the perfect addition to Christmas gift bags or other holiday gift-giving treats for family, friends, or co-workers
TASTE AN AUTHENTIC HOLIDAY EXPERIENCE: Brach's Peppermint Mini Candy Canes are made with real peppermint oil to bring the fresh taste of joy to every occasion this season
ENDLESS WAYS TO ENJOY: A classic holiday treat, ideal for snacking, baking, and decorating the holiday tree, gingerbread house, and more
CLASSIC QUALITY, FAVORITE FLAVORS: Brach's Candy Canes are a classic holiday treat; Create small moments of holiday cheer with a miniature version of sweet and minty individually wrapped candy canes

Elf posters

Bestseller No. 1

Trends International 24X36 Elf-One Sheet Wall Poster, 24" x 36", Unframed Version

TRENDS COLLECTOR'S EDITION WALL POSTERS use high-resolution artwork and are printed on premium FSC-Certified Gloss Poster Paper
HIGH QUALITY ART PRINT is ready-to-frame or can be hung on the wall using poster mounts, clips, push pins, or thumb tacks
OFFICIALLY LICENSED wall poster
PERFECT SIZE for any room; poster is 24" x 36"
EASILY DECORATE any space to create the perfect decor for a party, bedroom, bathroom, kids room, living room, office, dorm, and more

Santa Claus masks

Bestseller No. 1

Christmas Santa Latex Mask, Red Santa Hat and Beard Overhead Realistic Mask,Adult Party Dress Up Party Carnival Cosplay,One-size

🎅【FUNNY AND HUMOROUS】--Hey guys, How do you think to wear such a Santa costume mask with hat to the Christmas party? Haha, it's cool. Create your own unique Christmas costume with this Santa mask with bushy beard and fly through the party in a magical way! Others think you are a very humorous person. There is humor in life. Having such a novel item is necessary for every humorous person.
🎅【NON-TOXIC ODORLESS】--The Santa latex costume mask is made of high-quality 100% natural environmental rubber. Deodorization treatment has been done in the production process. non-toxic, non-dissemination of odor, water-proof insulation, and easy to clean.
🎅【VISIBILITY AND BREATHABILITY】-- There are no obstacles in your sight and breathing. You can see through the eye holes of this santa mask. This will add more joyful and active atmosphere in your party. Rubber latex is elastic and stretchy, with plenty of space and breathability.
🎅【INTERESTING USE】--The christmas costume suit for christmas,easter,carnival,costume parties,tag party or simply for going to a night club. It is also possible to play with the kids at home or on weekends. Anyway, you will see plenty of use at times other than christmas!
🎅【ONE YEAR GUARANTEE】--1-Year Manufacturer's Warranty and 30 days no-questions-asked money back return policy. Please feel free to buy. We hope that our funny costume will give you a lot of pleasure. If you don't like it or have any question or suggestions, please do not hesitate to contact us.

Santa sugar cookies
Christmas themed storybooks

Bestseller No. 1

Bottle of chocolate milk

Bestseller No. 1

Holiday-themed beanie

Bestseller No. 1

Knitted scarves

Bestseller No. 1

Women Men Winter Thick Cable Knit Wrap Chunky Warm Scarf Black Hor

Cashmere-like 100% Acrylic scarf, super soft durable material makes this product comfortable and lasting.
Warm fluffy thick winter knit scarf. Various fashion colors meet different requirements.
Measures: Solid Knit: 70.9"L x 13.4"W; Colorblock: 80.7"L x 13.4"W One size fits all, woven scarf for women, men, girls, boys
An idea gift for family and friends in Christmas, birthday and every happy time!
Cable-knit scarf with NEOSAN tag, all scarves are well packed in reusable zippered bag with NEOSAN logo.

Gingerbread House

Bestseller No. 1

Create-A-Treat E-Z Build Gingerbread Houses, Value 2-Pack, 46.1 ounces

Omg what a deal- 2 Full-size houses in this value-pack! And, includes special Holiday Mints!
Perfect for little hands, Recommended for ages 3 and up. All can be included with the amazing kit!
Kit includes: 6 Pieces of Gingerbread for each house (12 total), Mini Jellies, Pucker up candy, Multicolored Beads and Christmas Quins
Also included: Pre-made Icing (White) with tip, 2 E-Z Build Trays to help build quick and simply, and two Decorating Tips.

Christmas Candy

Bestseller No. 1

HERSHEY'S, REESE'S and ROLO Chocolate Assortment Candy, Christmas, 33.03 oz Bulk Variety Bag

Contains one (1) 33.03-ounce bulk variety bag of HERSHEY'S, REESE'S and ROLO Chocolate Assortment Candy
Delicious stocking stuffers and candy jar treats that give everyone a variety of flavors for a fun and tasty Christmas candy celebration that includes chocolate, peanut butter, peanut, crisped rice and caramel
Kosher-certified and individually wrapped assortment of Hershey's Christmas candy inside a festive holiday bulk candy bag
Celebrate Thanksgiving and New Year's or birthdays and date nights with Hershey's holiday candy assortment
Sprinkle more joy onto your dessert tables, into your candy bowls and throughout homemade goods by incorporating HERSHEY'S, REESE'S and ROLO holiday candies into your cookies, cakes and other holiday recipes

Edible bubbles

Bestseller No. 1

BubbleLick Variety Pack (2.5 Fl Oz, Pack of 4), Edible Bubbles for Kids and Dogs - Premium Natural Flavored Bubble Solution, Great for Bubble Machines, Toys, and Refillable Bubble Solution

NATURALLY FLAVORED BUBBLES FOR KIDS & DOGS IN 4 INCREDIBLE FLAVORS: BubbleLick is turning the world of bubbles on its head with edible bubbles for kids! Taste the Fun with our Carnival Cotton Candy, Milk Chocolate Chip, Juicy Watermelon Splash, and Glazed Cinnamon Roll bubble solutions. Yes – we did it: edible bubbles for dogs & kids!
SAFE & TASTY BUBBLES CREATED BY PEDIATRICIANS: After years of research and formulation from the world's top pediatricians comes BubbleLick, lickable, edible bubbles for children, adults, and pets. We made our bubbles safe, comprised of only Food-Grade and USP (Pharmaceutical) Grade ingredients. In 2022, we were a Gold Award Recipient for the Mom's Choice Award Honoring Excellence in Family Friendly Products.
WORKS AWESOME IN BUBBLE MACHINE FOR KIDS & OTHER BUBBLE TOYS: Does your child love bubble guns? How about bubble wands? Our flavored bubble solution works great in all bubble wands for kids, bubble machine guns, bubble lawn mowers, bubble blowers, bubble makers, bubble machines for dogs, and more! Amp up the fun at birthday parties, weddings, picnics, playdates, and creating lasting memories with our amazing Bubble Lick solution!
EASY-TO-USE AND GREAT FOR KIDS OF ALL AGES: BubbleLick was designed with your child's playtime in mind. Our bubbles are perfect for indoor and outdoor use. We know that kids want big bubbles for kids outside, but Mom wants a clean floor…Our special formula does not leave residues on floors. Our bubble solution is great to refill your child's favorite bubble toys as well, so if you are looking for a bubble refill solution for your child's many bubble-things. Look no further!
HIGH QUALITY, ALLERGEN-FRIENDLY, AND MADE IN THE USA ONLY: We are proud to say that we produce and package our edible bubbles in an FDA-registered, CGMP certified & allergen-free facility. With a focus on sustainability and giving back locally, we are happy to enact positive change to our community.

Silly strings

Sale

Bestseller No. 1

Sunny Days Entertainment Giggle String 2-Pack 3 oz. | Bright Colored Celebration Silly Streamers | Non-Toxic Party Favor for Kids and Adults | Colors May Vary

2 COLORS PER PACK: Keep the fun lasting twice as long with the two pack of streamer string! Keep the fun to yourself, or give one can to a friend for an intense streamer battle!
BRIGHT COLORS: Paint the sky with the brightest colors of giggle string! Receive either red, purple, blue, green, pink, or orange.
PERFECT FOR ANY EVENT: Liven up birthdays, sporting events, class parties, Halloween parties, New Year's celebrations, and any other occasions! Giggle string makes a great party favor, giveaway prize, goodie bag addition, and stocking stuffer. You can even use it to invent a new game, or to play a friendly prank on your friends and family!
HIGH QUALITY: Shake well before launching a steady blast of rainbow string into the air! This giggle string is made with quality materials for long lasting play.

Christmas themed Pillowcase

Sale

Bestseller No. 1

CDWERD Christmas Pillow Covers 18x18 Christmas Decorations Black and Red Buffalo Plaid Outdoor Christmas Throw Pillowcase Farmhouse Cushion Case for Home Decor Set of 4

🎄 Package includes: Set of 4 Christmas pillow covers, single-sided printing, without any inserts or fillers.
🎄 Material: high-quality cotton and linen material, soft and skin-friendly, no fading or abrasion, can be used outdoors.
🎄 Size: 18x18inch/45x45cm, due to manual measurement and cutting, please allow an error of 1-2cm.
🎄 Easy to install: Color-coordinated concealed/hidden zipper closure brings an elegant appearance, and it's super easy to stuff pillows/fillers into this pillow covers.
🎄 Great holiday products: Our Christmas pillowcases can help you quickly replace Christmas decorations. The unique Christmas elements design matches well with Christmas decorations. The perfect farmhouse style Christmas decorations are a must for your family and friends on holiday.

Pack of Christmas themed balloons

Sale

Bestseller No. 1

Christmas Balloon Garland Arch Kit - 118 Pieces Red White Confetti Latex Balloons with Candy Cane Balloons for Holiday Christmas Candy Themed Birthday Baby Shower Wedding Party Decorations

🎈【VALUABLE PACK】118pcs Christmas balloon garland kit include 61pcs red balloons, 41pcs white balloons and 5pcs red confetti balloons, 8pcs mylar candy cane balloons. 32ft balloon ribbon, 16ft balloon strip tape, 100pcs dot glue, one pack meet all your christmas party decorations need!
🎈【LATEX MATERIAL】The red white balloons are made of 100% natrual latex, thick and durable, safe to be used for children, and supports helium or air.
🎈【EASY TO ASSEMBLE】We offer four tools including ribbon, strip tape, tying tools, dot glue and instructions to help you make balloon arch garland kit more easily. When you arrange such a christmas party decoration with your family, it will be an unforgettable memory!
🎈【WIDELY APPLICATION】The red white Christmas balloon arch kit is an indispensable decoration of holiday Christmas birthday party, christmas baby shower, candy themed party, opening ceremonies, red white party decorations to create a lively and joyous atmosphere.
🎈【90 DAY AFTER-SALE SERVICE】At Giant Ball, our #1 priority is bring happiness to our guest! If you have any quality problems with our products, please contact us!

Pack of pink marshmallows

Bestseller No. 1

Pascall Marshmallows, 280g, Pink & White

Toasted by the campfire
Dunked in hot chocolate
Whipping up a Rocky Road
However you enjoy them, these famously fluffy marshmallows help show your softer side
Pink and White Pascall Marshmallows

Santa Claus whoopee cushion

Bestseller No. 1

Laughing Smith 16 inch Whoopee Cushion - Giant Whoopee Fart Toy for Kids - Makes Great Big Mega Woopie Fart Sounds - The Funniest Fart Game, Joke or Gag Gift Woopy Cushions

MAKES SUPER LOUD RIP-ROARING FARTS! - This 16" Giant Whoopee Cushion fart toy blasts out the loudest and longest farts you've ever heard! Once inflated, simply place your whoopee cushion on your victim's chair or give it a squeeze to hear the SUPER MEGA FARTS!
MAKE YOUR FRIENDS & FAMILY CRY WITH LAUGHTER - If you love making people laugh with toilet humor, our whoopee cushions for kids will deliver the best belly laughs EVER! Prank your unsuspecting victims, and they will think someone has let off a great big fart.
MADE OF DURABLE RUBBER FOR ENDLESS FARTY FUN - Our mega whoopee cushion is made from thick and flexible rubber that is durable enough to withstand hours of rip-roaring farty fun without breaking. Also known as a woopie cushion toy, woopy cushions, or whoppee cushions.
A HILARIOUS GIFT FOR KIDS & FUN-LOVING ADULTS - Let's face it - farts are funny no matter what age you are! That's why our rubber whoopee cushions make a funny gag gift for anyone that loves fart, poop or toilet humor jokes. Perfect if you enjoy fart spray, fart machines, fart whistles, or fart bombs.
BOUTIQUE JOKES & PRANKS BY LAUGHING SMITH - We've developed this Giant 16" Whoopee Cushion to make the biggest baddest farts EVER, so you can get the best belly laughs from your friends and family. Make memories that last forever with Laughing Smith!

Stuffed Santa Claus

Bestseller No. 1

Bearington Kringle Christmas Plush Stuffed Santa Claus, 16 inches

Adorable 16 inch tall toy stuffed animal Santa Clause with red and white hat and Santa suit, machine washable
Kringle's ultra soft plush fur and stuffing makes him the perfect holiday cuddle companion for your child
The perfect accessory to Christmas or holiday decor
Makes a great Christmas gift, stocking stuffer or 1st Christmas gift for boys girls or kids of all ages
From the award winning Bearington Collection known worldwide for luxurious fabrics and outstanding quality

Crayons light brush paint

Sale

Bestseller No. 1

Crayola Color Wonder Magic Light Brush, Mess Free Painting, Gift for Kids, 3, 4, 5, 6

COLOR WONDER PAINT SET: Features Magic Light Brush Unit, 6 Color Wonder Paints, and 18 Blank Color Wonder Paper Sheets.
LIGHT UP PAINT BRUSH: The paint brush lights up to indicate paint colors.
MESS FREE PAINTING: Color Wonder Paints only appear on special Color Wonder Paper, not on skin, clothing, or walls.
GIFT FOR KIDS: This Kids Paint Set lets them explore the joy of painting without leaving a mess left behind! A great birthday or holiday gift!
SAFE AND NONTOXIC: Ideal for kids, ages 3 & up.

Colorful putty to mold with

Bestseller No. 1

Alumilite Amazing Mold Putty [3 lb A + 3 lb B (6 Pounds) 2-Part Silicone Kit) DIY Molding Compound for Casting Resin, Food, Wax, Clay, and Plaster | Making Flexible Rubber Casts of Molds in 20 minutes

FAST MOLD IMPRESSIONS: Molds can be made in less than 20 minutes using this 2 part silicone putty. Whether you're making bath bombs, polymer clay or sweet treats, our silicone molds can produce them fast!
PERFECT FOR CRAFTS CLASSES: Looking for the best putties for your next art workshop? You can quickly create customized molds with our mold maker, making it optimal for crafting classes. Amazing Mold Putty is ideal for beginners and professionals alike.
MIMIC YOUR ORIGINALS: With the Amazing Mold Putty Kit, you can create custom resin molds of valuable antiques or any of your favorite figurines. You can clone any 3d object you want - and you'll be able to reproduce an exact replica of the original.
FOOD SAFE FOR CULINARY USE: Are you fond of baking cookies or desserts at home? This two-part moldable compound can be used to create pastries because it's completely non-toxic and FDA compliant when fully cured. These food grade molds can be made for candies, gummi bears, gelatin, bento box food, popsicles, cake decorations, and more!
FUN MIXING: Using these mold-making kits will transport you back to childhood. The mixture is soft and stretchy, like play-dough. Mixing it won't even require precise measurements. Mix yellow and white putty 1:1 by hand until uniform. Then roll over the item to be molded. After 3 minutes, your molds will start to set.

Customized chocolate bars

Bestseller No. 1

Personalized Gold Foil and Black Happy Birthday Party Mini Chocolate Candy Bar Wrappers - Custom Party Favor Stickers with Name - 45 Stickers

45 STICKERS: personalized happy birthday with name mini candy bar wrapper stickers made to match your black and gold foil birthday party decorations and supplies.
PERSONALIZE with your birthday name (up to 12 characters). HAPPY BIRTHDAY will be printed as shown - all text will be uppercase. Double-check spelling before ordering. Colors and fonts cannot be customized.
CANDY IS NOT INCLUDED. 1.45" x 2.65" to wrap on Miniatures candy bars for customizable birthday party candy favors. (Not for Nuggets). Customize your elegant birthday party favors with these stickers for candy or chocolate.
MULTI-USE PARTY FAVOR STICKERS: use as birthday scrapbook stickers, birthday favor bag labels, or to DIY your own birthday party decorations. Great for an elegant cocktail themed birthday event.
MADE IN THE USA. This item will be custom-made for you and shipped within 2 business days. Expedited shipping is also available.

Christmas Elves Collection

Sale

Bestseller No. 1

Collections Etc Set of 2 Holiday Elves Christmas Tabletop Figurines

Spreading Christmas cheer, this pair of joyful elves are a fun addition to your holiday décor
Dressed in colorful outfits, they stand atop a base of glittery snow and are hand-painted with adorable details
Perfect on a holiday table, bookshelf or mantel, one carries a stack of presents and the other holds the word, "JOY"
Resin| Each approx| 4"L x 2 1/2"W x 7"H

Christmas themed night light

Bestseller No. 1

Lego set

Sale

Bestseller No. 1

LEGO Classic Medium Creative Brick Box 10696 Building Toy Set for Kids, Boys, and Girls Ages 4-99 (484 Pieces)

Kids will spend hours engaging in pretend play with this medium-sized building kit. This build your own play toy allows kids to create toy trains or tiger figurines with this classic collection of LEGO bricks in 35 different colors
This creative toy for boys and girls includes windows, toy eyes, 18 tires and toy wheel rims that can be placed on a green baseplate for kids to role play; plus the container can be used as toy storage
Kids can use their imagination to bring to life any building toy they want with these colorful toys, fostering kids playtime and building creativity throughout the process
Kids won't have to stop the role play with just the LEGO Creative Brick playset as these building toys are compatible with all LEGO construction sets for creative play
In this creative kit with 484 pieces the green baseplate measures over 3 inches long and 6 inches wide; for boys and girls between the ages of 4 and 99 years old

Christmas Cartoon CD

Sale

Bestseller No. 1

Sparkly Glue

Bestseller No. 1

Elmer's Liquid Glitter Glue, Great For Making Slime, Washable, Assorted Colors, 6 Ounces Each, 3 Count

Add a bold, glittery pop to your projects and homemade slime
Safe, washable, non toxic and no run formula
The number 1 teacher brand, it's ideal for arts, crafts, and school projects
Great for creating slime at home or in the classroom
Includes: 6 ounce bottles of Purple, Pink, and Green glitter glue

Caramel popcorn

Bestseller No. 1

Shortbread cookies

Bestseller No. 1

Walkers Shortbread Pure Butter Traditional Assortment, Traditional Butter Shortbread Cookies, 17.6 Ounce, Assorted

PURE BUTTER SHORTBREAD COOKIE: This assortment of Walkers Shortbread has the perfect, melt-in-the-mouth buttery, crumbly, cookie texture, made with the Walker family's traditional Scottish recipe.
PURE & SIMPLE: Walkers Shortbread cookies are made of 4 pure ingredients: butter, flour, sugar, & salt. Suitable for vegetarians, certified kosher with no artificial flavors, colors, or preservatives.
SHORTBREAD COOKIES FROM THE SCOTTISH HIGHLANDS: Walkers Shortbread bakes an assortment of pure shortbread, based on the same simple & buttery recipe as the homemade shortbread Joseph Walker first made in 1898.
SCOTTISH BAKING AT ITS FINEST: Walkers makes a variety of shortbread, oat crackers & other baked snacks from Shortbread Fingers & Scottie Dogs to Highland Oat Crackers & Scottish Cookies.
A TRADITION OF QUALITY: Since 1898, the Walker family has been committed to using quality methods & ingredients, delicious flavor, & traditional Scottish recipes to create our classic shortbread cookies.

Elves and fairies figurine set

Bestseller No. 1

Mini Reindeer figure

Bestseller No. 1

KUUQA 29 Pcs Mini Bottle Brush Trees Sisal Snow Frost Trees with Miniature Figures Snowman, Reindeer, Santa Claus, Box Winter Snow Ornaments for Christmas Decorations , Small Size Trees

Package included: 22* mini Christmas tree, 2* deer, 1* snowman,1* santa claus, 3* Christmas gifts boxes. Miniature christmas decorations
Miniature sisal trees, use them to beautify your table, craft displays, show window, Christmas village or make a model railroads, architecture landscape scenery
Cute tabletop trees are pretty gifts for families, kids, friends, they can decorate holiday village, mini gardens, home party, Christmas party by themselves
Making an incredible micro garden with pine trees, snowman, reindeer, santa claus, create a happy winter atmosphere. your kids will love this mini Christmas village
Mini pine trees with snow effect, they are mounted on a wooden base, make it stand easily, create your mini festive village scene

Ice pops

Bestseller No. 1

Fla-Vor-Ice Popsicle Variety Pack of 1.5 Oz Freezer Bars, Assorted Flavors, 100 Count

FREEZE & SERVE: Fla-Vor-Ice freezer pops are simple and easy. Just freeze and enjoy!
Product Note: Exposure to heat or sunlight may lead to melting/damage of product. Hence customers are expected to be available during the product delivery
FRUITY FLAVORS: Strawberry, Berry Punch, Grape, Lemon-Lime, Tropical Punch and Orange.
MADE WITH REAL FRUIT JUICE: Fla-Vor-Ice freezer pops are always made with real, delicious juice.
FAT FREE, LOW CALORIE TREAT OPTION: Fla-Vor-Ice freezer popsicles are a zero fat snack or dessert - with only 20 calories per pop.

Sweetened yogurt

Bestseller No. 1

Navitas Organics Cacao Sweet Nibs 8oz. Bag, 56 Servings — Organic, Non-GMO, Gluten-Free

Navitas Organics premium, superfood cacao nibs, lightly sweetened with organic cane sugar.
A slightly sweet cacao nib option with the same superfood benefits! Good source of antioxidants (flavanols), fiber and beneficial minerals.
Enjoy Navitas Organics Cacao Sweet Nibs' satisfying crunch in smoothies, oatmeal, trail mix, baked goods & more...if you don't snack your way to the bottom of the bag first.
Organic, Non-GMO, Kosher, vegan, gluten-free. Committed to accuracy and transparency, we third party test all products to verify quality and nutritional values.
Navitas Organics: On a mission to create a healthier world through regenerative organic farming and plant-focused lifestyles. Join us!

Chocolate dipped strawberries

Bestseller No. 1

Golden State Fruit 18 Piece Chocolate Covered Strawberries, Berry Bites

18 BITE SIZED berries perfect for sharing. These petite berries come in the same footprint of our regular 12 count box
Product Note: Exposure to heat or sunlight may lead to melting/damage of product. Hence customers are expected to be available during the product delivery
Orders received Mondays-Thursdays before 8:00 am PST/11:00 am EST will arrive next day. Orders placed after the Thursday cutoff time will ship the following Monday for delivery Tuesday.
Each berry is dipped in real milk, dark or white chocolate and drizzled with even more rich real chocolate
Freshness and premium quality are 100% guaranteed. Made to order and shipped overnight with ice in our signature gift box to ensure perfect arrival.

Strawberry smoothies

Bestseller No. 1

Torani Real Fruit Smoothie Mix, Strawberry, 64 Ounce

STRAWBERRY SMOOTHIE MIX: Fresh from the fields, juicy, sweet strawberries blend to make one of the sweetest juiciest smoothies there is. Super strawberry smoothies. Super easy.
REAL FRUIT: Life is just peachy with our Peach Real Fruit Smoothie Mix. Made with real fruit, it contains no preservatives, artificial colors, or artificial flavors. Just pour over ice, blend & serve.
EMBRACE YOUR INNER FLAVORISTA: Torani makes a wide array of syrups & sauces in tantalizing flavors to help you create your own homemade coffeehouse favorites, fruity delights & custom soda creations.
AUTHENTIC COFFEEHOUSE FLAVOR: From caramel to French vanilla to hazelnut—& everything in between—our syrups & sauces are here to help you create tantalizing lattes, cappuccinos, cold brews & frappes.
MIX UP SOME MAGIC: Discover how our syrups can help you make truly creative flavored teas, lemonades, smoothies, Italian sodas, coffees, cocktails, mocktails, snow cones, sparkling waters & more.

Colorful socks

Sale

Bestseller No. 1

Frosty cotton candy

Bestseller No. 1
Christmas Care Package Ideas for Teens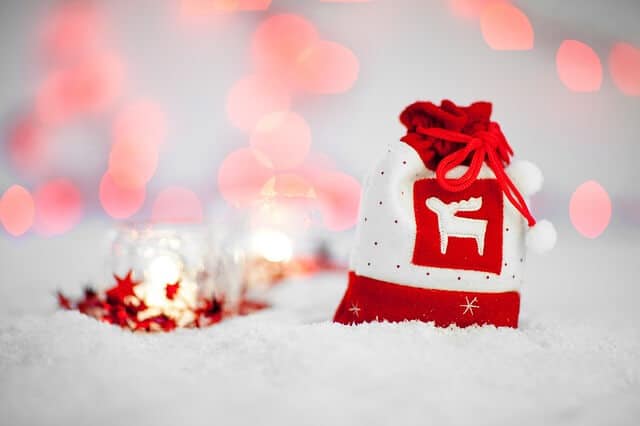 Young adults are always looking for exciting, shiny and fun stuffs when they get gifts, and it's no different when it's a Christmas Care Package. Here's a list of interesting items that would fit into a care box for a teenager:
Chocolate-covered Pretzel

Bestseller No. 1

LaetaFood Milk Chocolate Covered Pretzels, Salted Pretzels in Smooth Milk Chocolate, 40 Ounces

Enjoy these delicious milk chocolate covered pretzels for snacking, taking on the go, and adding into sweet treats
This treat is made up of crunchy and salty pretzels coated with a creamy milk chocolate coating, making these a delicious snack
These pretzels can be eaten on their own or mixed in with nuts and fruit into a trail mix; also, they are the perfect addition to any charcuterie board
Grip convenient jar; 40 ounces

Pack of Caramel Apples

Sale

Bestseller No. 1

Litehouse Original Caramel Dip - Individual Caramel Dip for Apples, Caramel Sauce for Desserts, Caramel Dipping Cups, Caramel Snack Dip, Caramel Apple Dip, Gluten-Free, Vegetarian - 12 Ounce, 6 Pack

OLD FASHIONED - Litehouse Original Caramel Dip is a local family favorite with its rich, creamy flavor that can be dipped with granny smith apples and other fruits
INDIVIDUAL CARAMEL CUPS - Our Caramel Dip works great as an individual snack and dip cup for apples, pretzels, or more. The perfect addition to any school lunch
CARAMEL APPLE DIP - With its creamy flavor and texture, our Old-Fashioned Caramel Dip can be drizzled over desserts and used as caramel for apple dipping and caramel sauce
ON THE GO - Litehouse Original Caramel Dip works well as caramel dip for apples individually and can be added into kids' lunches in the morning
ABOUT US - Our mission is to deliver a memorable eating experience, positively impact communities, and provide employee-owners with opportunities for success

Bubblegum

Bestseller No. 1

Pack of glitter pens

Sale

Bestseller No. 1

Glitter Gel Pens, 100 Color Glitter Pen Set for Making Cards, 30% More Ink Neon Glitter Gel Marker for Adult Coloring Books, Journaling Crafting Doodling Drawing

Glitter Pens Only. This is large set of 100 glitter gel pens on Amazon. All 100 colors are unique and we add 30% more ink. It will last longer for adults coloring books, art project and journaling.
Smooth and shine. As you know, Those pens are 0.8-1.0mm fine tip which could be used as colored pencil, but it would produce more fine and more vivid lines than pencils
Easy to use. Each gel pen is designed with comfort grip, you will never feel tired when coloring for couple hours. Let your fingers relax with those perfect pens
High quality ink. With acid-free and non-toxic ink, our sparkly gel pens allow you to enjoy when Coloring Books, School Projects, Party Invites, Greeting Cards, Doodling, Letters to Friends
Try to give a set of glitter pens for a gift. For now, drawing pens are popular gifts for girls or artists who like to express imagination

Jewelry Magnets

Sale

Bestseller No. 1

Handheld Electronic gaming device

Sale

Bestseller No. 1

HigoKids Handheld Game for Kids Portable Retro Video Game Player Built-in 182 Classic Games 2.5 inches LCD Screen Family Recreation Arcade Gaming System Birthday Present for Children-Green

【Brand-New Upgraded 2021】: The is a new release product of children's plug and play handheld game console.It has been added more interesting games so than it can bring more outstanding gaming experience to game lovers .And the appearance looks is even more cute and is popular with children. Your kids will definitely like it.
【182 Super Classic Games】: Return to the fun and nostalgia of the 80's. All the classic retro games built-in are coming from the 80s 90s will recover your childrenhood memory. It contains most of your favorite classic childhood arcade games.
【Enjoy Funny Games Anytime, Anywhere】: Convenient protable size and Lightweight, it is perfect for playing travel or on the go. It can also play on your big TV screen after your connect it to TV with the included AV cable.
【Entertain Your Kids and Keep Them Busy】 : English language,simple arcade style,easy to play.It is a perfect partner to keep your kids occupied and have a good time of games playing .You can also enjoy fun games with your sweetheart and it would be so much fun for the whole family.
【Surprise Birthday Gift For Children】 : Comes with a giftbox package ,it is a surprise birthday/Christmas present for your kids and anybody who love the old school games.

Hershey's Kisses

Bestseller No. 1

HERSHEY'S KISSES Milk Chocolate Candy, Christmas, 34.1 oz Bulk Bag

Contains one (1) 34.1-ounce bulk bag of HERSHEY'S KISSES Milk Chocolate Candy
Fill candy dishes, snack drawers and lunch boxes all season long with milk chocolate HERSHEY'S KISSES treats for flavorful snacking on the go and in place
Kosher-certified, bulk and gluten-free chocolate candy individually wrapped in festive red, green and silver foils for lasting freshness and convenience
Stuff New Year's party favors, anniversary presents and birthday candy bags with HERSHEY'S KISSES milk chocolate candy
Surprise your loved ones, friends, family members and co-workers this Christmas with milk chocolate holiday candy stocking stuffers they know and love

Portable Jewelry stand

Bestseller No. 1

8 Pieces Black Velvet Jewelry Easel Necklace Easel Display Stand Hovering T Bar Bracelet Display Stand Bracelet Bangle Holder Jewelry Stand Organizer Necklace Tower Rack for Home Bedroom

Velvet Jewelry Display Set: the package comes with 2 pieces of T bar bracelet display stands, 6 pieces of necklace easel display stands, they have a classic look that can be applied for jewelry displays for selling, jewelry organizers for drawers, or dressing up any showcase
Black Velvet Surface: the velvet covering of the jewelry display stands cushions your jewelry and makes colored jewelry shine in contrast; The soft velvet prevents scratches and absorbs water, leaving your jewelry looking clean and tidy with a stable cardboard interior
Detailed Size: the necklace easel display stand is approx. 32 x 21 cm/ 12.6 x 8.27 inches, the T bar bracelet display is approx. 22 x 15 cm/ 8.66 x 5.91 inches, the proper size for your makeup table, desk, does not take up too much space
Display Your Jewelry with Ease: our black velvet jewelry easel display stands can be applied for different occasions, such as displaying necklaces, bracelets, rings, watches, gloves, etc.; They are also ideal for trade shows, craft fairs, or for personal use at home, or with friends or family
Organize Your Jewelry: you can display your different jewelry in separate categories according to their attributes or appearance features, such as bracelets for casual models in a separate jewelry rack and those with diamonds in a separate jewelry rack to keep your jewelry organized

Red fluffy bedroom slippers

Bestseller No. 1

DL Womens-House-Slippers-Memory-Foam, Fluffy Velvet Slip on Scuff Slippers for Women Indoor, Warm Furry Ladies Bedroom Slippers with Non Slip Outsole Red Size 9-10

【BREATHABLE & WARM】Open back faux fur collar womens slippers is breathable and easy to slip on and off,make hands free. Gray velvet women slippers with bowknot look stylish and elegant.Closed-toe woman slipper memory foam make feet warm and comfort.
【THICK PLUSH LINNING】Velvet slip-on bedroom slippers for womens are made of high-quality, moisture wicking faux rabbit fur material to help keep your feet warm and dry at all times, You could enjoy cushy feel on your feet. Fuzzy women slippers memory foam is a superior great gift for someone who likes comfort and warmth on their toes in cold winter time.
【CUSHIONY MEMORY FOAM】 Fluffy gray slip-on women's house slippers with high density memory foam offers marshmallow-like comfort and relieves pain and pressure after a long day hard work. Comfy plush Ladies slippers with luxurious faux rabbit fur insole provide unique soft feeling and superior warmth for feet.
【ANTI-SKID OUTSOLE NOISE REDUCTION】Warm furry ladies home slippers with non-slip outsole in Wavy design could prevent you from slipping when walking on wet floor. Flexible outsole of women memory foam house slippers indoor do not hurt the floor, including wood and ceramic tiles. With excellent noise reduction sole, fluffy woman open back bedroom slippers will not disturb the family who are sleeping.
【SWEET GIFT CHOICE AND SATISFACTION GUARANTEE】These fluffy memory foam slippers for womens in pink or gray are really warm gift to your loved one in cold winter. We promise 100% no risk money back guarantee if you are not satisfied with your purchase for any reason. More styles in our store, just click our brand name and enter to choose a pair winter warm womens slippers for your loved ladies.

Gingerbread bath bombs

Bestseller No. 1

Primal Elements Gingerbread Bath Bomb, 4.8 Ounce

Scented with a blend of warm gingerbread and creamy frosting
Fun, hand pressed bath bombs that release vivid colors and amazing scents
Formulated with shea butter, coconut oil, argan oil, and vitamin e to keep your skin smooth and healthy

Knitted red bralette

Sale

Bestseller No. 1

iTunes gift cards

Bestseller No. 1

Apple Gift Card - App Store, iTunes, iPhone, iPad, AirPods, MacBook, accessories and more (Email Delivery)

For all things Apple — iPad, AirPods, Apple Watch, iPhone, MacBook, iCloud, accessories, and more
Perfect for App Store purchases and subscriptions — get apps, games, music, movies, TV shows, and more
The ideal gift to say happy birthday, thank you, congratulations, and more
Available in $25-$500
Card delivered via email

Chocolate milk mixing mug

Bestseller No. 1

Moo Mixer Supreme Chocolate Milk Mixing Cup - Automatically Mixes Powder and Syrup - Stir and Drink in 1 Glass -16 oz

Mix up some fun (and chocolate milk) with the Moo Mixer Supreme chocolate milk mixer!!
This automatic battery-operated cup with a cow-themed handle stirs your favorite flavor into a single serving of milk with a powerful, yet kid safe, whirling vortex.
It's easy! Just pour in milk, add your favorite flavored syrup or powder, and press the button on the handle, then enjoy your tasty beverage from the same cup!
Makes a great gift for kids and adults who love chocolate milk! Also works with protein powders and non-dairy milk such as soy, almond, oat milk and more!
By Hog Wild Toys. Holds 16 fl. ounces. Battery operated (two AA batteries, not included). Dishwasher safe clear tumbler.

Bagels

Bestseller No. 1

Dave's Killer Bread Organic Cinnamon Raisin Bagels - 16.75 oz Bag

One 16.75 oz bag of Dave's Killer Bread Organic Cinnamon Raisin Bagels
Pre-sliced bagels make breakfast preparation easier
Dave's Killer Bread organic bagels are a great way to level up breakfast or snack time
Certified USDA Organic and Non GMO Project Verified
11 grams of whole grains per serving

Statement necklace

Bestseller No. 1

Bib Statement Necklace Rhinstone Beads Collar Necklace Colorful Crystal Choker Collar Necklace Women Fashion Jewelry Necklace (White)

Crystal Beads Folower Statement necklace for women
Total Length of The Necklace: 16.5 inch +2 inch extention,Crystal beads part is 10 inches in curve; Chain length is 8.5 inch ( one side is 3.5 inch the other side is 5 inch):Weight: Apox 3.1 Oz
PERFECT for ANY OCCASION:Perfectly suit of a wedding,anniversary,casual wearing,Christmas Valentine gift for friend and more.
Shipping: For order from seller fulfilment, it nomarlly will take 7-18 days for the parcel to arrival you
100% Money Return Guarantee: We will 100% refund for any quality problem and if you find you do not like it when you open the box.

Colorful fidget spinner

Sale

Bestseller No. 1

Gigilli Fidget Spinners with Pop 2 Pack, Kids Fidget Toys Pack Bulk, Autism Sensory Toys Christmas Stocking Stuffers Toddler Push Tie Dye Popper for ADHD, Classroom Prizes Party Favors Gifts

🎁【Bubble Popping Sensory Fidget Toys】: High quality bearings of fidget popper. Gently flicked, the fidget spinner finger toy can turn for a long time, and the bearing will not make a sound. A variety of colors of Gigilli fidget popper toy to satisfy your needs. It's bright colors can attract the attention of kids. These 2 in 1 fidget Spinners office desk toys can give kid adult more fun.
🎁【Kids Fidget Popper】: 2 in 1 fidget spinner with pop pack of 2. It can relieve people's stress, release anxiety, rehabilitate your mood and get rid of boredom during the daily life. Just push the two bubbles, comfortable operation, promote tactile stimulation. It's suitable for those suffering from ADHD, obsessive-compulsive disorder, autism, anxiety, etc.
🎁【Safe Material】: Have a good time playing without worrying. Our fidget spinner pack sensory hand toys are made of high quality BPA+ silicone 100%, with a smooth rubber surface, soft rubber pop buttons, durable, it is not easy to damage and reusable. The sensory bubble toy is totally safe for kids, elderly, and adults.
🎁【Easy to Use and Carry】: Gigilli Popper Fidget Toy. Just push the bubbles of the fidget toy with pop and it will make a slight popping sound. Besides, hold hand spinner in one hand and use the other finger to turn it rapidly using small continuous strikes to keep it turning indefinitely. This push & popper pop bulk fidget toy is small in size, light in weight, portable to bring into schools, classrooms, and offices, trips.
🎁【Widely Used and Perfect Gift】: This portable anxiety stress relief push fidget toy can be played anywhere, in cars, airplanes, restaurants, camping, and offices. Besides, the pop finger hand Spinner is a perfect gift for children and adults, it's suitable for all kinds of holiday gifts, including Christmas, birthdays, Halloween, etc. It's also a perfect valentines day gifts for kids.

Colorful Pressed flowers

Bestseller No. 1

17 Types 48PCS Real Dried Pressed Flowers Leaf Plant Herbarium for DIY Resin Jewelry Making Floral Decors(Colorful)

🌼Made of natural flowers and leaves, thus each piece varies slightly in size and shape.Each package contains 17 types of plant materials. total about 48 pcs.
🌸We use vacuum package to protect the flowers with safe shipping,Shapes and colors of flowers well preserved.Beautiful,romantic and attractive.
🌻Perfect for handmade bookmarks, scrapbooking, album frame decor, art paper making, gift packaging materials, art glass craft accessories, epoxy resin jewelry craft materials, etc.
🌺Ideal for making greeting card, DIY your own phone case, and jewelry craft, also a good gift for your friends.
🍃They also can be used for nail art,face decoration, handmade candles, soap making.

Christmas knee-length stockings

Sale

Bestseller No. 1

3 Pairs Long Striped Socks Christmas Knee High Elf Socks for Women Cosplay Party

Matching easily: the long striped socks are easy to wear and match, adding more colors for your daily wearing or special costume, matching various clothes as you like
Universal fit: the flat length from sock mouth to ankle is approx. 32 cm/ 12.6 inches, feet part length is approx. 20 cm/ 7.9 inches, elastic and stretchy, suitable size for most women and girls
Comfortable material: the socks are made of quality polyester material, soft, breathable and not easy to slip off, easy and comfortable to wear
Multiple choices: there are several sets of colors combination for you to choose, including various colors and patterns as pictures shown, you can check the pictures for more details
Package contents: 3 pairs of knee high socks (3 colors), sufficient for daily wearing and matching

Honey face mask

Bestseller No. 1

Sephora Gift cards
Apple wireless earbuds

Sale

Bestseller No. 1

Snow Globe
Christmas art supplies

Bestseller No. 1

Christmas Pipe Cleaners,700 Pcs Christmas Pipe Cleaners Craft Set Including 200 Pcs Pipe Cleaners,400 Pcs Pom Poms Balls,100Pcs Wiggle Googly Eyes Self Adhesive Suitable for Home&School DIY Art Crafts

CHRISTMAS PIPE CLEANERS VALUE SET: 200 Pcs Pipe Cleaners 8 different Colors,25 pcs in each color(0.23 Inches diameter, 11.8 Inches long).400 Pcs Pom Poms Balls,100 Pcs Wiggle Googly Eyes Self Adhesive.
CHRISTMAS ATMOSPHERE COLORS:The colors of the glitter series are: red, green, gold, and silver.The colors of the polyester series are: red, green and two two-color series.
CHRISTMAS DIY CREATIVE GIFTS:Can cultivate children's brain, interest development, intellectual development, other ability development, is also a parent-child interactive toys. It's the best gift for kids and adults who like to do Crafts.The children's hand-made greeting card gifts are the best Thanksgiving gifts.(If these crafts Projects have any problems, you can contact us at any time, we will be responsible for the handling as soon as possible)
MULTI-USE: You can turn it into any shape you like, flowers, small animals, small objects, buildings, etc. it's great for school classroom interaction and family parent-child entertainment education and other art projects.
MATERIAL: Galvanized iron wire, polyester thread,Flexible bending and easy folding into a variety of shapes.(Pay attention to the metal at both ends to avoid scratching fingers ).

Stuffed Elf

Sale

Bestseller No. 1

Mini Santa Claus throw pillow

Sale

Bestseller No. 1

AVOIN Black Santa Claus Throw Pillow Cover, 18 x 18 Inch A Merry Christmas Winter Holiday Cushion Case Decoration for Sofa Couch

DURABLE AND HIGHER QUALITY: Made of machine washable Polyester, comfortable & soft touch, no bleeding, fading or fraying issue
MACHINE WASHABLE: Machine wash in cold water separately, gently cycle only, dot not bleach. Stays the same and as new, after every wash
EASY TO PUT ON: Color coordinated invisible/hidden zipper closure for an elegant look, super easy to cram your pillow/filler into this cover
FEATURES: Welcome guests to your home with this unique, seasonal pillow cover. No Insert or Filler. Material: 100% Polyester
GREAT FOR HOME DECOR: Ultra softness feel, brings warm and modern look to your home decorative, living rooms, bedding, sofa, couch, toss, chair, bedrooms, offices, etc

Bright red lipstick

Sale

Bestseller No. 1

Maybelline Super Stay Vinyl Ink Longwear No-Budge Liquid Lipcolor, Highly Pigmented Color and Instant Shine, Red-Hot, Fire Engine Red Lipstick, 0.14 fl oz, 1 Count

Glossy Maybelline Superstay Vinyl Ink Liquid Lipstick: This longwear liquid fire engine red lipcolor delivers no-budge vinyl color and up to 16 hour wear, featuring our Color Lock formula that defies smudging and transfer; Simply shake and swipe
Vegan Formula: Swipe this comfortable color on your lips for an instant shine in a vegan formula with no animal derived ingredients; Now available in 10 additional Nude Shock shades inspired by the bold electric attitude of New York
To apply, simply shake and swipe the product on your lips; Shake for at least five seconds before applying; Apply as you normally would to clean, dry lips using its precise flocked tip applicator and let fully dry
Create Any Look: Our foundations, bb creams, concealers and highlighters create a perfect canvas; Make eye looks with eyeshadows, brow pencils and eyeliners, and perfect your pout with matte or glossy lipsticks and lip gloss
Maybelline New York: The number 1 makeup brand for every look, style and skin tone; We combine technologically advanced formulations with on-trend expertise and New York City edge; Diverse, on the pulse, inspired by the city and tested on its streets

Paper snowflakes

Bestseller No. 1

3D White Snowflake Ornaments Decor for Christmas, 15PCS Large Paper Hanging Snowflakes Decorations for Winter Wonderland Party Xmas Tree, Assorted Sizes (5.9,7.9,9.8 Inches)

3D White Large Snowflakes Set--This set contains a total of 15 pieces of snowflake ornaments in 3 different size. You will get a beautiful 3D snow flake by simply folding it. It's the perfect hanging snowflake decoration for a Christmas tree, winter wonderland decorations.
Snowflakes of Varied Sizes--5 pieces large snowflake decorations for 5.9'',5 pieces medium snowflake ornaments for 7.9'',5 pieces small snowflake for 9.8''.
Easy to Use DIY Crafts--There are hanging snowflake ornaments' string sewn on the white snowflakes in advance. So you wouldn't bother to tie the rope or worry about being tangled. The white snowflakes are creative DIY crafts to decorate the gift, garland.
Premium Material--The 3D hanging snowflake decorations made by high-grade pearl paper, very hard and uneasy to crease. And you won't get glitter everywhere.
Multiple Occasions Decoration--These paper snowflakes are classy festive looking with vague pearled shines. It could add a strong festival atmosphere as winter wonderland party decorations. Suitable for any special occasion besides Christmas decorations, Wedding, New Year party.

Christmas themed Phone case

Bestseller No. 1

Topwin Christmas Case Compatible with iPhone 12/iPhone 12 Pro, Liquid Floating Flowing Quicksand Bling Glitter Sparkle Snowman Santa/Elk Tree Shockproof Case for Apple iPhone 12/12 Pro 6.1''(Pink)

[Compatible with iPhone 12/iPhone 12 Pro] This iPhone 12/iPhone 12 Pro Christmas case glitter liquid with precise cutouts for all buttons and ports. Supports wireless charging without taking off your phone case.
[Glitter Quicksand Design] iPhone 12/iPhone 12 Pro Christmas case with bling flowing glitter liquid, it can move freely and the Christmas Tree pattern make your iPhone 12/iPhone 12 Pro look pretty and cute, luxury and it is special Christmas gift fits for girls, women, children.
[Creative Cute Design] transparent with liquid inside, fashionable and interesting. The Bling Quicksand and star will flow in the case if you shake it. It's fun to play with it.
[Shock Absorption TPU Bumper Cushion] iPhone 12/iPhone 12 Pro case for girls are made of premium flexible TPU material, bendable and Anti-slip silicone bumper with [Shock Reduction] Reinforced Corner design give your iPhone 12/12 Pro strong protection and more comfortable grip.
[Gorgeous Christmas Gift ] This iPhone 12/iPhone 12 Pro Christmas flowing sparkle glitter case is perfect as a gift for your family, daughter,granddaughter,girlfriend,wife,friends in this special day - Christmas

Colorful bracelets

Sale

Bestseller No. 1

LieToi 16Pcs Preppy Heishi Bracelets Set Colorful Smile Heart Star Evil Eye Beaded Polymer Clay Pearl Stackable Charm Y2K Kidcore Summer Beach Bohemian Layering Bracelets Jewelry for Women Girls Teens

Wonderful Gifts Ideas: Our bracelets are in tend of fashion, it is a good idea for you to choose it as a gift for your friends and yourself. The colorful preppy bracelets can be used in variety occasions. For example, at home, street, summer beach, daily outfit look, parties and so on.
Adorable Preppy Bracelets: You will get 16 pieces colorful Heishi stretch bracelets in different style. The bracelets set is collected and designed by kinds of special elements - golden beads, colorful vinyl clay, smile, star, artificial pearl, evil eye, and so on. Each of them is unique and attractive.
Suitable Size: The perimeter of the bracelet is approx. 6.2/7 inch which is suitable for most people wrist size. Besides, the bracelets are stretchable, it is convenient for your to wear and take off.
Quality Material: 15 Pieces made of premium soft clay and acrylic material and the one of paper clip bracelet is alloy, non-fade, not easy to break, waterproof, durable, lightweight, which is comfortable for wearing.
Timely After-Sales Service: Your happiness truly matters to us! If your products have any quality or quantity issues of our product, please feel free to contact us and our sales support team will online to solve for you! Your happiness truly matters to us!

Wireless headphones

Sale

Bestseller No. 1

JBL Tune 510BT: Wireless On-Ear Headphones with Purebass Sound - Black

The Tune 510BT wireless headphones feature renowned JBL Pure Bass sound, which can be found in the most famous venues all around the world.
With Wireless Bluetooth 5.0 Streaming, you can stream wirelessly from your device and even switch between two devices so that you don't miss a call.
For long-lasting fun, listen wirelessly for up to 40 hours and recharge the battery in as little as 2 hours with the convenient Type-C USB cable. A quick 5-minute recharge gives you 2 additional hours of music.
Easily control your sound and manage your calls from your headphones with the convenient buttons on the ear-cup.
Siri or Hey Google is just a button away: activate the voice assistant of your device by pushing the multi-function button.

Homemade String cranberries

Bestseller No. 1

Decas Farms Organic Premium Dried Cranberries, 5-Ounce

Juicy, delicious USDA certified organic sweetened dried cranberries
Natural goodness: No artificial colors, flavors, or preservatives
Non-GMO Project Verified and Kosher certified
Antioxidant rich, Fat Free, Gluten Free; 1/3 cup = 1 serving of fruit
Perfect for snacking, topping a salad or oatmeal, or a tasty addition to your favorite recipe

Oreo cookies

Bestseller No. 1

OREO Chocolate Sandwich Cookies, Family Size - 3 Packs

Three 19.1 oz family size packages of OREO Chocolate Sandwich Cookies
Chocolate wafers filled with original OREO creme
Kosher sandwich cookies are perfectly dunkable and shareable
Resealable package helps keep bulk snack cookies fresh
Cocoa Life: 100% Sustainably Sourced Cocoa; OREO partners with Cocoa Life to help support sustainable cocoa sourcing, see the Cocoa Life website for details

Pack of Sausages

Bestseller No. 1

Duke's Original Recipe Smoked Shorty Sausages, 5 oz, Pack of 8

Contains eight 5-ounce bags of Duke's Original Recipe Smoked Shorty Sausages
Original recipe smoked sausages made with a simple, classic blend of spices and freshly chopped herbs
Fits a low carb lifestyle with 1g net carbs per serving (1g total carbs minus 0g dietary fiber)
Smoked meat snack with authentic old-world flavor from the recipe that started it all
Smoked sausage snack with 7 g protein and 1 g sugar per serving

Homemade Apricot Cherry bars

Bestseller No. 1

Betty Lou's Fruit Bars | Apricot Pack of 12 | Gluten Free, Vegan, Non GMO | Deliciously Healthy Snacks Made with All Natural Fruit & Fruit Juice | Individually Wrapped, 2 oz. Each, 12 Bars

BURSTING WITH FLAVOR: Wait till you taste these delicious fruit bars, with rich, fruity filling & tender, flaky crust. You'll swear you're eating homemade apricot pie. Moist, chewy & satisfying.
GUILT-FREE INDULGENCE: Count on these healthy snack bars for wholesome natural goodness. No gluten. No refined sugars. No trans fats. No cholesterol. No preservatives. Non-GMO. Truly delectable.
ALL-NATURAL SWEETNESS: Forget sticky-sweet jams & jellies. Each Betty Lou's breakfast bar is loaded with real fruit chunks & naturally sweet juices for intense apricot flavor that's never overpowering.
KIDS & ADULTS LOVE THEM: Finally, family snacks you can actually feel good about. Serve these tasty vegan treats for breakfast...pack 'em in school lunches...grab 'em before & after workouts & more.
LOVINGLY BAKED IN AMERICA: Why take chances with foreign-made foods? Your Betty Lou's gluten-free snacks are made by a family-owned firm right here in the USA. Individually wrapped for freshness.

Portable digital camera

Sale

Bestseller No. 1

Digital Camera, FHD 1080P Digital Camera for Kids Video Camera with 32GB SD Card 16X Digital Zoom, Compact Point and Shoot Camera Portable Small Camera for Teens Students Boys Girls Seniors(Black)

【FHD 1080P & 44MP DIGITAL CAMERA】: This compact digital camera for indoor/outdoor can be used for making video features with Full HD 1080P video resolution, this portable digital camera can capture 44.0MP image resolution & support 16X digital zoom, helping you capture and record the most exciting memorable moments with high-quality images or videos. This rechargeable digital camera is perfect for recording happy moments with friends, family members, and classmates indoors/outdoors.
【16X DIGITAL ZOOM & MULTIFUCTIONAL HD DIGITAL CAMERA 】: This kids digital camera supports 16x digital zoom, You can zoom in or zoom out the subject by pressing the W/T button while recording video and taking still images. This mini camera was also equipped with anti-shake, face recognition, smile detection, continuous shooting, self-timer, and flexible capturing the shooting subject.
【YOUTUBE VLOGGING RECORDING & WEBCAM】: This vlogging camera supports video mode, built-in microphone, you could gain clear recording videos. This small camera also can be used as a webcam, just turn off the camera, connect it with the computer, press shutter and power button at the same time, then it will on the webcam mode for video calling/ living streaming and so on.
【PAUSE FUNCTION & EASY TO USE】: The pause function allows you to pause when recording or seeing playback videos. And the built-in fill light helps you to take quality pictures in the dark.This digital camera for teens is easy to operate and control, this kids camera is the best choice for the Christmas gift or birthday gift for kids and the elder people.
【CONVINENCE & WHAT YOU GET】: Smaller than cell phones, portable camera is small enough to fit your pocket, easy to carry at anywhere, indoor/outdoor like travelling, camping. And if you meet any problems during experiencing mini digital camera for beginners, please feel free to contact us,we will try our best to help you solve the issues.

Christmas themed Jigsaw Puzzle

Bestseller No. 1

Auirre 4 in 1 Multi-Pack Christmas Winter Puzzles for Kids Adults, 1000 Piece Xmas Holiday Jigsaw Puzzles Set, Farmhouse Red Truck Nutcrackers Camper Themed 2023 New Year Gifts (4 Puzzles x 250 PCS)

Premium Quality: Our jigsaw puzzles are made with recycled cardboard using a thick chipboard backing which makes the puzzle pieces solid, prevents bending when assembling the jigsaw, and ensures a lock-tight fit between the pieces. Our durable puzzles adopt advanced high-definition imagery colour printing technology, UV resistant and not easy to fade
Set of 4 Theme: Each theme jigsaw puzzle features jigsaw pieces that fit together smoothly to display 4 different appealing theme when assembled. Christmas assortment puzzle includes (1) Christmas camper, (1) the nutcrackers, (1) Christmas truck with puppies, (1) Christmas farmhouse
Jigsaw Puzzles for Adults: Our exceptional 1000 pcs large piece jigsaw collection provides original and intriguing gifts for any interest, age, or ability. The random die-cut puzzle pieces are designed for all Auirre puzzles and no two pieces are alike
Packaging: Individual 4 packs of puzzles are packed inside a reusable two-piece box. Each of puzzle box size is 9.1 x 7.5 inches, contains (4) 250 piece jigsaw puzzles and (4) reference posters
Christmas Jigsaw Puzzles: Our 1000 pieces puzzle set is a truly high-quality, innovative and challenging experience. Great for family nights, gifts, holiday gatherings, birthday, parties and more. Christmas puzzles provide hours of enjoyment and an entertaining experience for the entire family

Olaf Frozen Ornaments

Sale

Bestseller No. 1

Hallmark Disney Frozen 2 Olaf Christmas Ornament

Imagine warm holiday hugs when you display this Christmas tree ornament of Olaf from "Frozen 2." The cool decoration features the snowman with glitter accents and a shimmery pearlescent finish.
Great Christmas gift idea for fans of Disney's "Frozen" movies and Olaf the snowman.
Resin ornament is ready to hang on your Christmas tree with a hanger attachment.
Purchase Includes: One Hallmark Christmas tree ornament packaged in a box.
Ornament Size Approx.: 2.13 x 3.13 x 1

Mini Bluetooth speaker

Sale

Bestseller No. 1

JBL Go 3: Portable Speaker with Bluetooth, Built-in Battery, Waterproof and Dustproof Feature - Black

JBL Pro Sound delivers surprisingly big audio and punchy bass from Go 3's ultra-compact size.
JBL Go 3's ultra-portable design goes great with the latest styles, and its design make it look as great as it sounds.
JBL Go 3 is IP67 waterproof and dustproof, so you can bring your speaker anywhere.
Wirelessly stream music from your phone, tablet, or any other Bluetooth-enabled device.
JBL Go 3 gives you up to 5 hours of playtime on a single charge.
Christmas Care Package Ideas for Adults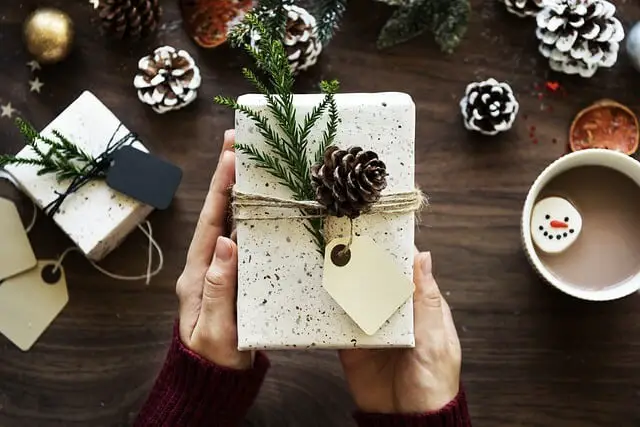 Got a special grown up in your life deserving of a Christmas Care Package this jolly season? A husband, maybe even a family friend? Here's our list of ideas to get some inspiration from:
Christmas Care Package Ideas for Elderly's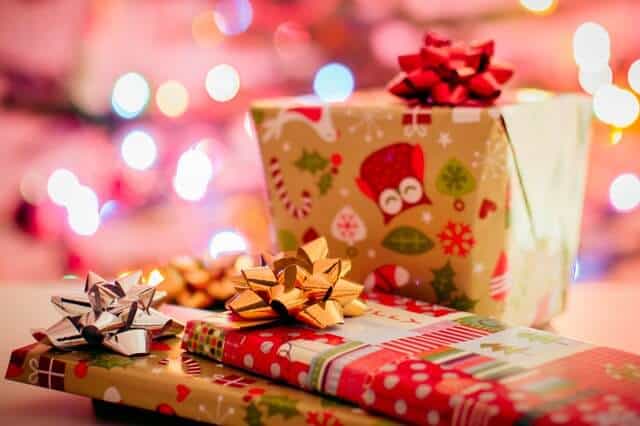 Want to put something together for that wonderful elderly in your life to remind them they're not left out of the fun? Here are some popular Christmas gifts for elderly people:
Christmas Recipes book

Bestseller No. 1

Biscotti
Cheese cups

Bestseller No. 1

Peanut brittle

Bestseller No. 1

Canned veggies

Bestseller No. 1

Amazon Brand - Happy Belly Sliced Carrots, 15 Ounce

One 15-ounce can of Happy Belly Sliced Carrots
Harvested at perfect ripeness to retain their flavor and essential nutrients
Add seasoning for an extra kick in flavor
Satisfaction Guarantee: We're proud of our products. If you aren't satisfied, we'll refund you for any reason within a year of purchase. 1-877-485-0385
An Amazon brand

Homemade muffins

Bestseller No. 1

SILIVO Silicone Mini Muffin Pans Nonstick 24 Cup - Set of 2 Silicone Mini Cupcake Pans, Mini Muffin Tin, Silicone Baking Molds for Homemade Muffins, Cupcakes, Tarts and Keto Fat Bombs

Mini Size of Muffin Pans : Pan-size :11.5x7.8x1.0 inch (29.2x19.9x2.1 cm);Cup-size: 1.5 inch dia. x 1.0 inch (3.8 cm dia x 2.1 cm); Regular muffin tin with 24 cup is perfect for muffins, cupcakes, cheesecake bites,treats, peanut butter,brownie bites,egg bites,,tarts,keto fat bombs and more.
Nonstick Cupcake Pan 24-Cup: The flexible small cupcake tin with non-stick allows for easily pops out of baked treats and desserts.
Material: The silicone mini muffin pans for baking constructed of high-quality Eco-friendly 100% pure food grade silicone, conforms to the American quality.
Easy To Clean: The mini silicone muffin molds for baking is easy to wash by hand and dishwasher safe.
Operating Temperature of Mini Silicone Cupcake Molds :-20℉~450℉(-30℃~230℃),freezer,microwave and oven safe.

Iced Tea

Bestseller No. 1

Pecan Pie

Bestseller No. 1

Pita

Bestseller No. 1

Josephs: Flax, Oat Bran & Whole Wheat Flour Pita Bread, 8 Oz

FLAX, OAT BRAN & WHOLE WHEAT PITA BREAD
6g Protein per serving Good source of Omega-3 ALA
Product size: 6.5" One bag 6 Pita - Kosher Certified
FRESH NEW LOOK! SAME GREAT PITA BREAD!
Flax, Oat Bran & Whole Wheat breads are available as pita, lavash and wraps.

Almonds

Bestseller No. 1

Blue Diamond Almonds Low Sodium Lightly Salted Snack Nuts, 40 Oz Resealable Bag (Pack of 1)

Contains one 40-ounce bag of Blue Diamond lightly salted snack almonds
A healthy handful of 28 lightly salted premium almonds contains just 40 milligrams of sodium – the right amount to bring out the almond taste without breaking your resolve to cut down on salt
Perfect for nutritious snacking, they are also low in carbs and high in protein.State of Readiness: Ready to Eat
Resealable bag makes this a perfect travel snack for adults and children on the way to the office, school, or just on the go
Free of cholesterol and trans fat, high in fiber, and an excellent source of Vitamin E

Apple cheddar

Bestseller No. 1

Funny Baked Apple Pie and Cheddar Cheese Dessert Foodie Tank Top

Do you believe the old saying that an apple pie without the cheese is like a kiss without the squeeze? If so, this is the perfect gift idea! Enjoy this shirt with whatever delicious fruit pie, whether it's peach, pear, banana, or good ole American apple!
A la mode with ice cream? Or topped with a savory cheese like cheddar? Nothing beats the combination of sweet fruit, baked flaky crust, and melty cheese! Great gift for Thanksgiving, Christmas, Birthdays, Fathers Day, Mothers Day, Pi Day, and more!
Lightweight, Classic fit, Double-needle sleeve and bottom hem

Christmas Crackers

Bestseller No. 1

JOYIN 10" Christmas Party Table Favor(12 Pack) with Red & Green Snowflake Design, No-Snap with Party Hat, Joke & Little Gift Inside, for Xmas Gift, Christmas Seasonal Holiday Dinner Traditions

SUPER VALUE PACK: JOYIN Christmas no snap party favor set comes in 12 pieces of 10-inches table favor. Each 10" favor contains a party paper hat, Christmas jokes, and a random little toy or gift inside.
UNIQUE DESIGN: JOYIN lovely Christmas party favors have 6 different beautiful snowflake design. Let's celebrate this special moment with your friends and family with our Xmas table favors.
PERFECT GIFT: Our no snap favors is a perfect party favor for your Xmas traditional celebration, novelty gifts, birthdays, holiday gifts, special occasions, and many more! Gifts include: Playing Cards, Ring Toss, 10 PCS Bowling set, Fortune Telling Fish, Mini Screwdrivers Set, Keyring with label in black, Bottle Opener, Metal Puzzle, Magic Cube, Red Dice, Ball Pen & Magnifier.
NOTE: Please note that our no-snap table favors are different from traditional favors since there is no snap inside
CUSTOMER SATISFACTION. Providing a 100% satisfaction experience is our main priority to our customers. Feel free to message us through "contact sellers" if products don't meet your expectations. The celebrations start at JOYIN!

Dried fruit

Bestseller No. 1

A Gift Inside Bloom Dried Fruit Deluxe Tray Basket Arrangement for Holiday Birthday Healthy Snack Business Kosher 2.75 Pound

This beautiful floral-like arrangement of favorite dried fruits in a wooden crate is the ideal gift for friends, family and business associates, perfect for any gifting occasion.
A healthy wholesome treat. Dried fruit contains a lot of fiber.
Gifted presentation: fruit arranged and hand-packed in cheerful flower design. Wooden serving tray is tied with a gift ribbon and attractively presented for a beautiful unboxing.
Kosher Pareve OU certified.
See alternate image for Instruction on how to include A GIFT MESSAGE. Be sure to sign your name and/or your company, so your recipient knows who to thank

Cheese

Bestseller No. 1

WISCONSIN CHEESE COMPANY'S - Specialty Cheese Blocks, Assortment Sampler of Wisconsin Cheeses, (7-4oz. Blocks) Cheddar, Pepper Jack, Swiss, Gouda, Cheddar Salami, Smoked Cheddar and Tomato Basil. Great to add to your Christmas Gift Basket!

Nationally Known Wisconsin Cheese Company Assortments and Samplers.
GIFT IDEAS – Perfect for Every Holiday, Christmas, Corporate Gift Basket or Personal Event, Birthday, Thank You or Appreciation, Get Well, Graduation, Anniversary, Congratulations, Friendship, Summer, New Home and for Gift Giving Holidays; Christmas, Thanksgiving, Easter, Mother's Day, Father's Day, Memorial Day, Veterans Day, Labor Day, 4th of July and others, Gift for Him, Gift For Dad, Gift for Mom, Gift for Families.
No refrigeration required 7 Count Individually Wrapped Packages Processed Cheese variety sampler from Wisconsin Cheese Company Cheese for Gift Baskets
We Ship to APOs Cheese Made In Wisconsin USA, Wisconsin's Best and Wisconsin Cheese Company
CHEESE GIFTS - Perfect Cheese for Gift Baskets, Cheese Gift Boxes.

Nuts and Trail mixes

Bestseller No. 1

Power Up Trail Mix Gourmet Nut Bag, Mega Omega, 14 Ounce

Our Mega Omega trail mix is a delicious blend of nuts, fruits and seeds. Walnuts and almonds provide you with Omega-3 "heart-healthy" fatty acids, while mango and cranberries offer a great source of antioxidants. We add a dash of protein and vitamin B rich pumpkin seeds so you've got the perfect, healthy snack!
Project Verified Non-GMO, No Artificial Ingredients, Gluten Free, Vegan, Certified Kosher
Made from only the best, most premium whole nuts, dried fruit and seeds, our delicious trail mix does not contain sulfites, or other preservatives. Our Mega Omega Trail Mix is a unique and satisfying blend of crunchy walnuts, crispy almonds, sweet cranberries, tangy mango, and nutritious pumpkin seeds.
Our Mega Omega trail mix is perfect for on-the-go snacking. You can also top our delicious trail mix on your salad, oatmeal, or yogurt. Make POWER UP a part of your next adventure!
Allergen Information: Tree Nuts

Banana bread

Bestseller No. 1

Miss Jones Baking Banana Bread & Muffin Mix - Whole Grains, 50% Lower Sugar, Real Banana, Naturally Sweetened Desserts & Treats (Pack of 1)

10G OF PROTEIN - Miss Jones Baking Co.'s Everyday Delicious Banana Bread and Muffin Mix contains 10G of protein
100% WHOLE GRAIN - Made with 100% whole wheat flour, you can feel good about feeding your loved ones a more nutritious treat.
50% LESS SUGAR - Naturally sweetened with SmartSugar, our proprietary blend of sugar, chicory root, tapioca, and monkfruit reduces sugar by 50% with no artificial sweeteners or sugar alcohols
FLUFFY AND DELICIOUS - With Miss Jones Baking Co., you never have to worry about taste. We've taken half of the sugar out while adding real banana and whole grains. No one will ever guess this delicious banana bread has 50% less sugar and is made with 100% whole grain and 3g of fiber per serving.
GO NUTS - Go above and beyond and add your favorite nuts for mouthwatering banana nut bread or muffins. They taste like your favorite banana bread, with everything you want and nothing you don't!

Photo pillowcases

Bestseller No. 1

Custom Love, Couple Photo Pillowcase w Any Picture | 30x20 - Optional Pillow Insert | Personalized Pillow Cover with Your Loved Ones | Custom Gifts w Any Picture, Couple Gifts

⚠️ OPTIONAL PILLOW INSERT : Since most customers already have a pillow insert in their homes, the product is a personalized pillow cover only. However, an optional insert that fits the cover perfectly is available for adding to your order while customizing the pillowcase.
PERFECT GIFT: Remarkable gift idea for mother, father, couples or long-distance relationships which is a cute gift to show your beloved one that love is everywhere even in the little things around him or her.
STAY STYLISH - Whether you need a thoughtful gift or a home decor piece that's uniquely yours, our personalized photo pillows are the perfect way to bring your favorite photos to life. Also, you can upload your company logo and use our custom pillows at your hotels, offices and cafes.
Machine Washable: Cold Wash Only - ATTENTION TIPS - To ensure the highest quality print, please note that this product's highly recommended uploaded good resolution and visible images.
THOUGHTFULLY SIZED - 30"x20" pillows covers will let you take nap well and make your room unique. Our Photo Pillow Covers are 100% polyester. So it's easy to clean, and you don't have to worry about losing its form.

Framed Family photographs

Bestseller No. 1

Inspirational Wall Art Decor - Positive Quote Home Decoration - Motivational Encouragement Gifts for Women -8x10 Poster for Girls or Teens Bedroom, Living Room, Bathroom, Office - Floral Butterflies

8x10 UNFRAMED PRINTS - NOT Canvas or Tin Sign
UNIQUE WALL ART DECOR - Cool original home decorations for office, living room, bedroom, bathroom, family room, man cave, dorm, dining room, kitchen, classroom, apartment, bar, baby nursery
PERFECT PRESENT FOR EVERY OCCASION - Cute gift ideas for women, wife, girlfriend, her, girls, daughter, men, guys, boys, son, husband, boyfriend, him, kids, teens, best friend, cat lover, Christmas, Xmas, holiday, Halloween, housewarming, cheap inexpensive gag gifts, presents, bridal shower, wedding, birthday, anniversary
SO MANY STYLES! Boho, bohemian, abstract, aesthetic, mid century modern, minimalist, contemporary, black art, African American, goth, gothic, pagan, country, rustic, vintage, shabby chic, farmhouse, typography, positive quotes, inspirational, motivational, Zen, religious, Christian, funny sayings, nautical, tropical artwork, beach, arte decoracion, retro, encouragement, glam
SAVE ON MULTIPLE POSTERS, PRINTS, PHOTOS, PICTURES - See details at left

DIY fleece blanket

Sale

Bestseller No. 1

Melissa & Doug Created by Me! Flower Fleece Quilt No-Sew Craft Kit (48 squares, 4 feet x 5 feet) - No Sew Crafts, Make Your Own Blanket Kit, Fleece Blanket Quilt Kits For Kids Ages 6+

FUZZY NO-SEW QUILT SET: The Melissa & Doug Created by Me Flower Fleece Quilt is a knot-together, no-sew fleece quilt craft kit featuring flower patterns and coordinating colors.
TOP-QUALITY MATERIALS: This DIY fleece blanket for kids is made of high-quality thick, fuzzy, and super-soft material. When fully assembled, it measures 5′ wide by 4′ long.
EASY TO ASSEMBLE: Our no-sew blanket includes 48 fleece squares, 12″ by 12″ each, with slotted fringes for easy tying. We've also included detailed illustrated instructions and lots of ideas to spark creativity.
GREAT GIFT FOR KIDS 6 AND UP: This Flower Fleece Quilt Kit is an ideal gift for kids ages 6 years and up. Add the Melissa & Doug Multi-Craft Weaving Loom to round out the creativity experience and give kids an engaging option for screen-free fun.
"THE GOLD STANDARD IN CHILDHOOD PLAY": For more than 30 years, Melissa & Doug has created beautifully designed imagination- and creativity-sparking products that NBC News called "the gold standard in early childhood play."

Personalized Merry Christmas bracelet

Bestseller No. 1

Merry Christmas Photo Charm Sterling Silver Personalized Picture Charm Fit Snake Bracelet Necklace Customized Image Bead Gifts for Women (Snowman & Reindeer)

♥DESIGN CONCEPT♥ This unique photo frame charm is the best christmas gift for you and your family. Wearing a bracelet with your family's lovely photo on it, you could feel them being together with you wherever you go. Please click on "Customize Now" for previewing your unique charm.
♥DIMENSIONS: Compatible with European add-on-charm bracelets. Fit for both necklace and bracelet. Size: 0.43 inch × 0.47 inch / 10.8 mm × 12 mm. (Small piece, please keep it away from children.)
♥GIFT FOR YOUR LOVER♥ Comes in a fine gift box. Ideal gifts for Thanksgiving Day, Valentines Day, Mothers Day, Christmas Day, Anniversary Day and Birthday to your girlfriend, wife, mom and daughter. Treat yourself or someone special to it!
♥EXQUISITE CRAFT♥ The christmas tree/snowman/santa claus/snowflake/reindeer charm is made of 100% 925 sterling silver, exquisitely carved by top-level craftsmen. Every LONAGO product has passed SGS Quality Certification. 100% safe for sensitive skin.
♥BEST FOR CUSTOMER♥ Please don't hesitate to contact us whenever you have any concern about this item. It will be our pleasure to give you a wonderful shopping experience.

Christmas Nutcracker

Bestseller No. 1

Nutcracker Christmas Decorations,15 Inch Traditional Wooden Nutcracker King Soldier,Festive Christmas Décor for Shelves and Tables

【Match Christmas Decor Theme】 This traditional wooden 15 inch nutcracker is the perfect way to add festive holiday cheer to your home, and is sure to complement any Christmas decor theme.
【High Quality Nutcracker】Our nutcracker ornaments are made of high quality wood, making them not only attractive, but also very durable; Additionally, they're painted and decorated by hand and you will be able to enjoy its beauty year after year during the holidays.
【Add That Magical Touch To Your Home】This christmas decor ​will brighten up the look of any room and makes a perfect addition to any home's décor; Create Christmas cheer in your home with beautifully designed decor you'll want to put up year after year.
【Perfect Size】Made of premium wood material, eco-friendly, portable, durable for long time use.This Xmas Nutcrackers size is 15.5 x 3.5 inch, it is perfect for displaying on tables, shelves, countertops, and more; Bring the festive atmosphere into your home or party with these beautifully made nutcracker ornaments.
【Wonderful Gift 】HOLYHOM are the leader of Holiday Party Gifts. We all have the same goal: Forever Love, happy. Widely used on Christmas, wedding, and Holiday party decoration. These nutcracker soldier are ready to use in all your creative DIY ideas!

Cinnamon cookies

Bestseller No. 1

Cinnamon Cookies, 6 Ounce (Pack of 3), Mexican Shortbread Cookies Lightly Dusted with Cinnamon and Sugar by La Monarca Bakery

Contains: 3- 6 Ounce Bags of La Monarca Bakery Scratch Made Mexican Cinnamon Cookies
Rich and Delicious: Authentic cookies from northern Mexico, our cinnamon shortbread cookies are dusted with a light cinnamon and sugar blend. A perfect pairing for our Café de Olla coffee
The Sweet Flavor of Mexico: We make all our products following authentic recipes from Mexico with only all-natural ingredients without any preservatives, artificial colors or flavors
Los Angeles' Best: La Monarca Bakery has become a staple in Los Angeles, California, and now we are bringing our delectable, authentic flavors steeped in Mexican tradition to your door
Save the Monarchs: We donate a portion of our proceeds to our partner, ECOLIFE Conservation, to support their programs to protect and preserve the monarch butterfly

Christmas themed Music CD

Bestseller No. 1

Stainless Steel Herb Slicer

Bestseller No. 1

VIBIRIT Herb Scissors Leaf Herb Stripper, Stainless Steel 5 Blade Kitchen Scissors,Peelers for Kitchen,for Chopping Chive , Vegetables, Salad,Collard Greens, Parsley, Rosemary Herb As Christmas gifts

【5 Blade Herb Scissors】VIBIRIT tijeras para hierbas can quickly cut vegetable stems into pieces. Superior quality comfortable large cushioned non-slip grip handle with 5 extra-sharp 3-inch stainless steel blades; constructed using heavy-duty steel rivets so blades always stay together. These comfortable and super sharp scissors will make food preparation easier and faster.
【2 in 1 Leaf Herb Stripper】Used for stripping and cutting leaf: the herb stripper could quickly herb leaves of kale, chard, collard greens, thyme, basil, rosemary, etc. Curved edge can be used as a kitchen knife for easy cutting, and safe PP protection cover. it could save your time for changing to another knife, Easy to clean and reusable.
【3 Kind of Cutter Head Razor】Peeler, slicer, julienne, knifer. Stainless steel blades easily glide even through the toughest vegetables. Peeling potato, carrot, zucchini, cucumber, apple, avocado and more is a matter of seconds now.
【Multifunction】 Adapt to a large number of kitchen work, cut meat, turkey, cut poultry bone, You not only can use it to scrape scale fish, cut all kinds of vegetables, herb, fruit, cut noodles, and even pizza,but also can peeling a potato, carrot, zucchini, cucumber, apple, avocado. Do not need chopping boards and choppers, bring kitchen work more convenient.
【COMFORTABLE AND SAFE】Our kitchen gadgets ensure non-slip cutting in various tasks, saving effort while avoiding accidental injury whenever you using. The environmentally friendly material handle, stylish and anti-skid, makes you feel completely comfortable. Stainless steel embedded in the handle deeply, makes it be solid and safe. These comfortable and super sharp kitchen shears will make food preparation easier and faster.

Gnome sugar jar

Bestseller No. 1

jojofuny Christmas Santa Claus Ceramic Candy Cookie Jar with Lid Gnome Figurine Cookie Treat Jar Sugar Container Nuts Storage Bottle for Christmas Living Room Centerpieces

1Pc Practical Sealed Tea Canister Airtight Loose Tea Coffee Candy Box with Lid.
Perfect Christmas tabletop decoration for your kitchen, bedroom, drawing room or office, will brighten up any space and provide a fun and sophisticated look at the same time.
Chocolate Candies Cookies Containers Decorative Wrapping Party Favor Supplies
Multiple Uses: These sturdy tins are perfect for food storage, craft supplies, holiday cookies, gifts, children's activities and so much more.
Multiple Uses: These sturdy tins are perfect for food storage, craft supplies, holiday cookies, gifts, children's activities and so much more.

Personalized Christmas recipe plate

Sale

Bestseller No. 1

Cheese Board Set - Charcuterie Board Set and Cheese Serving Platter - Made from Acacia Wood - US Patented 13 inch Cheese Cutting Board and Knife Set for Entertaining and Serving - 4 Knives and 4 Bowls

Original German Design: Our acacia wood cheese board set is designed and quality-checked in Germany. U.S. Patent No.: US D906,067 S. This COMPLETE set includes 4 bowls and 4 knives to hold and slice all kinds of cheese types and charcuterie. Your luxurious parties won't be the same without it.
Elegant Presentation: Meticulously crafted for upscale parties and lavish dinners. Let your guests marvel on your beautiful table setting along with the mouth-watering food you prepared.
More Spacious Than Most: Thanks to its wide 13 inches diameter, this acacia wood cheese cutting tray has all the room you'll need for crackers, serving utensils and cutlery for cheese and meat.
Organize Cheese & Meats: The 4 ceramic bowls in our slate charcuttery board set help you sort various kinds of side dishes, fruits, crackers, nuts, and meats while keeping them neatly arranged.
Seamless Cutting: Made of heavy-duty stainless steel, our cheese knives can seamlessly slice hard, soft and semi-hard cheeses while preserving their original shape. Easy storage and cleaning.

Glass moose mugs

Sale

Bestseller No. 1

Amazon Echo Spot

Sale

Bestseller No. 1

Echo Spot - Smart Alarm Clock with Alexa - Black

Compact 2.5" smart display with Alexa ready to help
Alexa is always happy to help - Manage your day. Get instant information. Check weather and traffic on your way out.
Voice control your music - Ask Alexa to play music and see lyrics with Amazon Music. Also, stream music from Apple Music, Spotify, Pandora, and other music services, or books from Audible.
Control your smart home - Voice control compatible devices or manage them on the easy-to-use display. Ask Alexa to show you security cameras, control lights, and adjust thermostats.
Connect with video calling and messaging - Make video calls to family and friends with Skype, the Alexa app, an Echo Spot, or Echo Show.

Red woolly jumper

Bestseller No. 1

Winter Tops For Women New Year Print Sweatshirt Long Sleeve Blouse Lightweight Sweatshirt Crew Woolly Threads Sweatshirt Red

Material: polyester. Lightweight, comfortable material, breathable, takes care of your skin 100%.
Design style. Long sleeves, cute Christmas print, round neck, loose, comfortable and suitable for women. This is an everyday jumper that is both stylish and practical. It is a wardrobe staple! I'm sure you'll love it.
The Christmas jumper pairs perfectly with jeans, leggings, yoga trousers, scarves, necklaces, boots, heels, or coats. Fully catered to your matching needs, you'll be satisfied!
sweatshirts women,hoodies for women,cropped hoodie,oversized sweatshirt,oversized hoodies,crop top hoodie,cropped sweatshirt,cute sweatshirts,cropped zip up hoodie,black hoodie womens,zip up hoodie womens,sweatshorts women,womens crew neck sweatshirt,cutest hoodies,sweatshirts designer,pink sweat shirts,pullover women,pullover sweater,oversized zip up hoodie,ladies hoodies,mama sweatshirt,ladies sweatshirts,long hoodies for women,white hoodie women,oversized hoodie women,long sweatshirt
pink sweatshirt women,hoodie women,off the shoulder sweatshirt,turtleneck sweatshirt,funnel neck sweatshirt,white cropped hoodie,yellow hoodie women,cowl neck sweatshirt,cute sweatshirts for women,womens hoodies,graphic hoodies women,black cropped hoodie,long zip up hoodie,black sweatshirt womens,crop top sweatshirt,cropped zip hoodie,red sweatshirt womens,soft sweatshirts,designer hoodies women,cute oversized hoodies,christmas sweatshirt womens,womens tie dye sweatshirt

Mini Christmas tree

Sale

Bestseller No. 1

Lulu Home 20" Tabletop Mini Christmas Tree, 20 LEDs Lighted Xmas Tree with Wooden Base, Battery Operated Small Tree with Pine Cones, Bells, Tree Topper and Merry Christmas Sign, NOT PRELIT

MINI CHRISTMAS TREE: Package comes with unshaped tree*1, Christmas balls*20, pine cones*3, foam bell*3, red tree topper*1, Merry Christmas sign*1, and 20 LEDs string lights*1. All these accessories need to be decorated by your own and make it your own unique Christmas tree. The finished height is 20 inch.
8 LIGHTING MODES STRING LIGHTS: The string light consists of 20 LEDs and can give out super romantic warm white light when turned on. By control the button, the string lights can change its lighting effect into 8 modes: COMBINATION, IN WAVES, SEQUENTIAL, SLOGS, CHASING/FLASH, SLOW FADE, TWINKLE/FLASH and STEADY ON. Please note that the string light is NOT decorated in advance.
BATTERY OPERATED WITH TIMER: Lulu Home mini Christmas tree is powered by 3 AA batteries (NOT INCLUDED), so you can placed it anywhere indoors or outdoors without limits of power supply socket, and it has timer function which makes the lights automatically 6 hours on and 18 hours off once turned on.
WELL STAND: All branches and tips are made of high-quality PVC, which makes it lasting and durable. The 1.6"H x 3.5"D concrete wood covered with red cloth is not weighted too much but helps the tree to keep in good balance while sitting on the ground, window sill, balcony or any other flat surface, and bring you great festival holiday joy atmosphere.
AWESOME CHRISTMAS DECORATION: Standing 20 inch in height, Lulu Home tabletop Xmas tree gives a full and fluffy look with 75 branches and tips. The lush look, natural new green and diverse Christmas hanging ornaments bring great festival touch and make it a wonderful decoration to welcome the coming Christmas.

Kindle with e-books

Bestseller No. 1

Kindle Paperwhite Signature Edition (32 GB) – With a 6.8" display, wireless charging, and auto-adjusting front light – Without Lockscreen Ads

Get more with Signature Edition – Everything in the Kindle Paperwhite, plus wireless charging, auto-adjusting front light, and 32 GB storage.
Purpose-built for reading – With a flush-front design and 300 ppi glare-free display that reads like real paper, even in bright sunlight.
More reading time – A single charge via USB-C or compatible Qi wireless charger (sold separately) now lasts up to 10 weeks.
Adjustable screen – Now with adjustable warm light and auto-adjusting front light for a personalized reading experience, day or night.
More books in more places – Store thousands of titles, then take them all with you.

Customized photo frame

Bestseller No. 1

Canvas Prints with Your Photos, Personalized Canvas Wall Art Wedding Baby Dog Family Pictures Home Decor, Customized Gifts with Stretcher Bar (Framed Cavnas, 8"x8")

Proudly presenting , handcrafted canvas prints in a Texas Art Company. Simply upload your photo and we will send out your customized product within 2 business days.
The canvases are framed by 1.25 inch thick wooden bars for gallery quality profiles. Eco-Ink makes it safety for families and homes.
The final print corresponds exactly to the respective preview that you will see during the customization process using the Amazon tool. With Photo Gifts, your canvas print will be produced using the latest printing technology and will have outstanding clarity and saturated colors.
It's the perfect printing service for Wedding, Graduation, Nature, Family, Pets, and other memorable moments or as a Unique, Personalized Gift for friends, loved ones and yourself.
IMPORTANT NOTICE: PLEASE BE SURE THAT YOUR DESIGNATED IMAGE COVERS ALL THE WHITE SPACE WHEN UPLOADING YOUR CUSTOM PHOTO. IF THERE'S STILL WHITE BOARDERS, PLEASE TRY A DIFFERENT SIZE AS IT WILL DO BETTER IN RECREATING YOUR ORIGINAL PHOTO. OTHERWISE, YOUR PHOTO MAY BE CROPPED DRASTICALLY OR STRETCHED TO FIT THE ENTIRE SURFACE OF THE CANVAS. FOR THE BEST RESULTS, PLEASE UPLOAD IMAGES OF HIGH RESOLUTIONS BECAUSE THE CLARITY OF THE CANVAS PRINT DIRECTLY CORRELATES TO THE QUALITY OF THE PHOTO.

Christmas-themed condiments box

Bestseller No. 1

OurWarm 12 Pack Christmas Cookie Boxes with Window, Large Holiday Food Bakery Treat Boxes for Gift Giving, Pastry, Candy, Party Favors, Christmas Kraft Gift Boxes with Ribbons and DIY Gift Tags

◆Large Size For Cookie Gift Boxes - Set of 12Pcs Christmas Treat Boxes measures 8.6in x 5.9in x2.7in/22cm x 15cm x 7cm, enough to fits 2-4 doughnuts, 4-8 Macaron or 10-14 cookies. Suitable for most cookies and snacks
◆Premium Cookies Boxes for Gift Giving - These Holiday Treat Boxes are made of superior kraft paper that has been specially thickened to enhance its stability, which ensures you never have squished cakes and cookies. No special smell to ensure you can safety to eat
◆Stylish & Practical Bakery Boxes - Each Food boxes feature a clear window, these Bakery Containers will proudly showcase your delicious cupcakes, cookies etc, the open-top design save your valued time when wrapping the gifts or convenient to remove cakes and cookies
◆Upgraded Gift Boxes for Package - Unlike plastic cupcake boxes, our Christmas treat boxes with window use an eco-friendly food-grade film that will keep your delicious cupcake fresh and moist until they're ready to eat, add a ribbon and gift tag to get a great festival look
◆Various Use - These Christmas Boxes for Gift Giving are perfect fit for Cookies, Cakes, Macaron, muffin, truffle, pie or pastry, and any treats, also great for Christmas gifts, baking competitions, fairs, kids school event or holiday parties. Perfect for gift-giving during the holidays

Colorful mittens

Bestseller No. 1

Mittens Womens Ribbed Knit Fuzzy Lined - Four Tone Mix #32

Great Look: THESE ADORABLE THERMAL RIBBED KNIT MITTENS COME IN PLAID BUFFALO CHECKER OR TWO TONE COLORS. Goes great with beanies, scarves, cardigans, boots, sweatshirts, beanie tails, coats, jackets, sweaters, and more. Even wear them in the cooler days of spring and summer.
Great Fit: ONE SIZE. MEASURES 10.5" LONG X 4" WIDE. THICK, FUZZY WRISTS. (Measurements are from top to bottom of wrist and across at palm). A cozy, fuzzy lining makes sure these gloves are snuggly and warm while still being roomy.
When To Wear: GREAT TO WEAR DURING ALL OF FALL AND WINTER OUTISDE AND ON YOUR COMMUTE. Perfect when commuting to work or school, driving in winter, walking your dogs, going to the park, shopping, ice skating, winter and fall activities, holidays, Christmas parties, Halloween, skiing, hiking, running, camping, and more.
Great Quality: 100% ACRYLIC. EXTRA LAYER OF FLEECE LINING. This mitten is sure to keep your hands toasty. These ribbed mittens feature a thick, fuzzy cuff. Hand wash cold. Hang to dry.

Christmas-themed apron

Sale

Bestseller No. 1

2 Pieces Christmas Aprons Buffalo Plaid Check Apron Adjustable Fabric Red Retro Gingham Elk Apron for Merry Christmas Party Cooking Kitchen Baking, 2 Styles

Amount of package: our Christmas aprons have 2 different patterns, red and green plaid apron with elk and Christmas apron with Merry Christmas lettering, enough quantity and cute enough for your daily replacement, also suitable to share with friends or families
Suitable size: each of our Christmas apron measures approx. 68 x 55 cm/ 26.8 x 21.7 inches, with a adjustable tie design, could be adjusted to comfortable length you want and suitable for most people to wear
Adjustable design: our kitchen cooking apron provides great coverage from chest to knee, comes with an adjustable strap that can be tied in front or back, comfortable to wear, this vintage cooking suit can be easily altered to fit most sizes
Versatile accessory: our Christmas themed aprons could be applied not only as Christmas costume accessory, but also could be in daily use for kitchen, outdoor BBQ activities or parties, also good gift choice for your family member, you can share the cooking enjoyment with them
Good gift choice: the baking apron comes with an exquisite packaging, looks adorable and delicate, can become a good gift for your father, mother, wife, husband and winter party accessory, make your friends surprised and satisfied

Colored cookie cutter

Bestseller No. 1

Cook's Fancy Holiday Cookie Cutter Set, 5-Piece Christmas Tree Design + 5-Piece Star Shapes, Winter Baking Kit

MAKE DELICIOUS HOLIDAY COOKIES - 'Tis the season for baking and sharing cookies with family and friends. This set of holiday-themed cutters yields a variety of generously sized cookies that are perfect for decorating with colored icing, pretty sprinkles, and cute candies.
PERFECT HOLIDAY SHAPED CUTTERS – Use these fun holiday shapes for a variety of tasty treats. Ideal for cookies, brownies, biscuits, sandwiches, sheet cakes, cheese, crispy treats, fudge and much more!
SET OF 10 CUTTERS - Each set nests together so you'll always be organized and ready for holiday baking. The brightly colored shapes and variety of sizes make baking fun for adults and children alike.
HIGH QUALITY - Durable and colorful poly-coated finish. Easy cleanup with warm, soapy water.
SET INCLUDES – 5 Star Shaped Cutters + 5 Christmas Tree Shaped Cutters in graduated sizes.

Christmas-themed refrigerator magnets

Bestseller No. 1

Christmas-themed cup coasters

Bestseller No. 1

Palmetto Star | Holiday Themed Round Ceramic Coasters | Coaster for Cup Holder | Christmas Snowman Drink Coasters | Christmas Coasters Set of 6 | 4 inch Ceramic Coaster | Red Colour

RED AND GREEN CHRISTMAS DESIGN: Ceramic coasters with Christmas themed artwork, made of non-toxic materials
CERAMIC COASTER SET: 6 ceramic round coasters with a sturdy cork backing and cork coaster holders. Durable enough to withstand regular use!
ELEGANT DECOR: Coasters are a great way to dress up your coffee table for the holidays. The set includes 6 round, red ceramic coasters with festive designs that will bring joy to any room in your house.
BEVERAGE COOLER: These high quality decorative drink protectors will not only keep the surfaces of your tables or counters safe from water damage, but also serve as an attractive holiday decoration you can use year after year!
GREAT TO USE AT HOME: Coasters have an easy to clean surface that is resistant to scratches and stains, can be used in the kitchen or living room table at home. Also makes a great hostess gift!

Noise-cancelling headphones

Bestseller No. 1

Sony Noise Cancelling Headphones WHCH710N: Wireless Bluetooth Over the Ear Headset with Mic for Phone-Call, Black

Cancel out the world with smart noise cancellation
Noise cancellation automatically senses your environment with Dual Noise Sensor Technology
Long-lasting listening with up to 35 hours of battery and quick charging
Smartphone compatibility for hands-free calls and use with your voice assistant.Note:If you face issue in Bluetooth connectivity please turn off the Bluetooth function for a couple of minutes, then turn it back on
Wireless Bluetooth streaming with NFC one-touch

Christmas-themed sleep mask

Bestseller No. 1

Red Wool night robe

Sale

Bestseller No. 1

Christmas-themed Tupperware

Bestseller No. 1

Decorative Christmas Holiday Themed Plastic Containers Jars 4 Pack with Stackable Lids for Cookies, Snacks, Candies, Treats Gnomes, Gingerbread Men, Snowmen, Santa

Decorative Christmas Holiday Themed Plastic Containers Jars 4 Pack with Stackable Lids for Cookies, Snacks, Candies, Treats Gnomes, Gingerbread Men, Snowmen, Santa

Voice recording cards

Bestseller No. 1

Talking Products, Voice Recordable Talking Audio Greeting Card, Record and Send Your own Custom Voice Message. DIY Personalized Christmas Card. 40 Seconds Recording with Replaceable Batteries.

Record and play speech, music or sound effects using the built-in microphone and speaker.
Your recorded message will play as the card is opened. Make someone smile with this truly amazing gift, it's the next best thing to being there.
40 seconds recording time. Re-record your message as many times as you wish.
Your precious recording will be preserved forever, even if the batteries are depleted or replaced.
Blank plain white card. Add photos, draw, paint or stick to create a special personalised card for Christmas, Birthdays, Weddings, Thanksgiving, Valentine's Day, Mother's Day, Father's Day

Christmas-themed mouse pad

Bestseller No. 1

Christmas-themed pouch

Bestseller No. 1

ZIPIT Christmas Monster Pencil Case, Christmas Themed Holiday Gift for Kids, Cute Pencil Pouch Holds Up to 30 Pens, Made of One Long Zipper (Red)

SIZE/MATERIALS - Pencil case measures 9. 3"×0. 6"×6. 5" (23. 5×1. 5×16. 5CM) with a holiday inspired design in bright red with a mini Santa hat. Made with 100% polyester so it's sturdy and durable.
ONE LONG ZIPPER - Original design features one long zipper that can be fully zipped and unzipped. A diagonal opening makes it easy to find everything inside.
GIFT-READY PACKAGING - ZIPIT makes gift giving easy with packaging that includes a spot for holiday wishes and a place where you can write the names of the giver and the recipient.
LIFETIME - Register your purchase on our website for complimentary lifetime protection against any manufacturer's defects.
MACHINE WASHABLE - Pencil bag can be machine washed on gentle cycle. For best results, zip it completely before washing and use a maximum water temperature of 30°C/86°F. Lay flat to dry. Minimum Age: 3 Years

Fitness Tracker

Sale

Bestseller No. 1

Amazfit Band 5 Activity Fitness Tracker with Alexa Built-in, 15-Day Battery Life, Blood Oxygen, Heart Rate, Sleep & Stress Monitoring, 5 ATM Water Resistant, Fitness Watch for Men Women Kids, Black

AMAZON ALEXA BUILT-IN: Talk to Amazon Alexa on your Amazfit Band 5. Ask questions, get translations, set alarms, and timers, create shopping lists, check the weather, control your smart home devices, and more.
15-DAY BATTERY LIFE: Say goodbye to daily recharge. With a fully charged Amazfit Band 5, you don't need to bring a charger for a two-week trip. On a single charge, it has enough power to get you charged for 2 whole weeks mind-free.
BLOOD OXYGEN SATURATION MONITOR: You can measure your blood oxygen saturation and understand your physical state with OxygenBeatsTM. Ideal for high-intensity workouts and sports such as marathons and gym workouts.
24/7 HEART RATE, SLEEP TRACKER: With Huami-proprietary BioTracker TM2 PPG optical sensor, this health tracker performs 24/7 real-time heart rate monitoring and high heart rate warning. Band 5 can also professionally interpret the sleep characteristics at each stage and analyzes sleep quality, to help you adjust your sleep habits. It even monitors your 20-minute daily nap.
YOUR SMART FITNESS PARTNER: An ultimate easy-to-use activity fitness tracker with 11 built-in sports modes, enabling you to record the distance, speed, heart rate changes, calories burned, and other data during your workouts. With a water-resistance grade of 5 ATM, Band 5 can withstand all your daily activities and you can wear it while swimming.

Beard hair care set

Sale

Bestseller No. 1

Amazfit Band 5 Activity Fitness Tracker with Alexa Built-in, 15-Day Battery Life, Blood Oxygen, Heart Rate, Sleep & Stress Monitoring, 5 ATM Water Resistant, Fitness Watch for Men Women Kids, Black

AMAZON ALEXA BUILT-IN: Talk to Amazon Alexa on your Amazfit Band 5. Ask questions, get translations, set alarms, and timers, create shopping lists, check the weather, control your smart home devices, and more.
15-DAY BATTERY LIFE: Say goodbye to daily recharge. With a fully charged Amazfit Band 5, you don't need to bring a charger for a two-week trip. On a single charge, it has enough power to get you charged for 2 whole weeks mind-free.
BLOOD OXYGEN SATURATION MONITOR: You can measure your blood oxygen saturation and understand your physical state with OxygenBeatsTM. Ideal for high-intensity workouts and sports such as marathons and gym workouts.
24/7 HEART RATE, SLEEP TRACKER: With Huami-proprietary BioTracker TM2 PPG optical sensor, this health tracker performs 24/7 real-time heart rate monitoring and high heart rate warning. Band 5 can also professionally interpret the sleep characteristics at each stage and analyzes sleep quality, to help you adjust your sleep habits. It even monitors your 20-minute daily nap.
YOUR SMART FITNESS PARTNER: An ultimate easy-to-use activity fitness tracker with 11 built-in sports modes, enabling you to record the distance, speed, heart rate changes, calories burned, and other data during your workouts. With a water-resistance grade of 5 ATM, Band 5 can withstand all your daily activities and you can wear it while swimming.

Christmas-themed face towels

Bestseller No. 1

SUABO Christmas Tree Hand Towel Dish Towels Cotton Face Towel 30x15 inch Gym Yoga Towels for Bath Decor

ECO-FRIENDLY - These hand towels are made from superfine fiber to bring you a comfortable experience. Free from harmful chemicals and synthetic materials, safe for you and your family
DURABLE - Soft, gentle and super absorbent. Our hand towels are suitable for bathroom, spa, hotel, kitchen, set, highly absorbent hotel quality, and also perfect for traveling and sport
SIZE - 30 x 15 inch, customized single-sided printed towel, it present a personalized gift for your life partner, wedding, anniversary or even student gift
CARE INSTRUCTIONS - Hand towel is not suitable for hot washing at temperatures above 40 degrees. Note that the fiber towel has a white background. Do not wring out after washing, smoothing in the direction of the hair to keep the original pattern
GUARANTEE - 100% MONEY BACK GUARANTEE. If you are not satisfied with this hand towels please feel free to contact us. It will be solved for you within 24 hours

Colorful blanket scarf

Bestseller No. 1

Woogwin Winter Warm Plaid Scarfs for Women Long Blanket Scarf Big Grid Shawl Wrap(KB18)

Material: Woogwin winter scarfs are made of Cashmere-like Acrylic and cotton. Amazing soft, cozy, breathable and warm.
Big Size: 79L*23W (200*60 cm) including the tassel. Oversized plaid shawl grid scarf.
Perfect for Many Occasions: Wearing woogwin scarf in cold fall winter or spring days would be perfect, long time use and durable. You can use it as a shawl to attend an evening party, or as wrap when you go out for a wonderful travel and other outdoor activities. Soft, warm, lightweight, easy carry.
Great Match - Plaid scarf is perfect for any clothes, such as an outerwear, sweaters, jacket and more. You can wrap this large oversized scarf around shoulders as a shawl, or wear it as a thick scarf, even as decoration on a rocking chair for display.
Perfect Gift - The winter scarves are a good gift for your lover, sisters, friend or coworkers, wife as Birthdays, Christmas and New Year gift!

Monogrammed kitchen utensils

Bestseller No. 1

Personalized Kitchen Utensil Holder Picnic Caddy - Custom Monogrammed

FREE ENGRAVING - Add each one to cart separately at NO EXTRA COST
SIZE - Measures 8" x 5" - Has 3 utensil sections and 1 for napkins
GREAT GIFT - Perfect accessory for an outdoor patio or housewarming!
FAST SHIPPING - Your entire order, engraved and all will ship in 1-3 DAYS
100% SATISFACTION GUARANTEED - Contact us and let us know if you have any questions or concerns - Your satisfaction is our TOP priority!

Christmas tree bookmark

Bestseller No. 1

chiazllta 945Pcs DIY Christmas Tree Craft Kit Kids Holiday Art Making Craft with Stickers, Make Your Own Christmas Bookmark Xmas Party Favor Decoration Home Classroom Game Activities

【Package Include】for each Christmas tree craft kits, you will receive 45 pieces Christmas tree cards ( in 9 styles ) that measures about 17cm/6.7'' and 15 sticker sheets(including over 900 pieces self adhesive stickers ) to let your kids create their own Christmas tree bookmarks. You will also get a 4m/13FT long string to hang the finished bookmarks.
【Premium Material】Our Christmas tree paper craft kits are colourful printed for kids, the tree cards and multiple stickers are made of double-sided laminated card and sticker, making them tear-resistant, water-proof, no smell and harmless to children.The Xmas tree kids crafts are designed in vivid patterns and will sure attract children.
【Enjoy DIY Fun】Play Christmas holiday craft kits activities can stimulate kid's creativity, imagination, allow them to learn something while enjoying handicrafts fun. Just do these Christmas tree crafts kits with your kids or students, and enjoy your happy holiday time and enhance your relationship.
【Popular Craft for Kids】Try some fresh Christmas games with your kids! Just encourage kids to make there own Christmas tree bookmarks with these simple and fun card and sticker activities.These Christmas craft kits can help to create a funny holiday atmosphere and joy.
【Widely Used】 The Christmas art DIY crafts can be used as Christmas party decoration to decorate kids' bedroom or classroom, used in various handicraft activities in school classrooms or home for preschool kids as DIY games.They can be a part of Christmas DIY activity and keep kids busy with them.

Christmas candle-holders

Bestseller No. 1

Funpeny Reindeer Tea Light Candle Holders, 6 Pack Iron Christmas Decoration for Party Dining Table Centerpeice Decorative

Decorative and practical design: Funpeny Reindeer tea light candle holder is well-made, not easy to tip over, and can be easily put into other home decorations and Christmas decorations. It adds a Christmas atmosphere to the whole house and is very suitable for interior decoration.
Charming and elegant: Funpeny Reindeer tea light candle holder set contains 2 standing Reindeers 2 sitting Reindeers and 2 sitting Reindeers, which can be placed separately and are widely used for family gatherings, theme parties and any celebrations. It will bring you joy and romance, and bring you joyous and unforgettable Christmas.
Durable: Our candle holders are made of iron and are durable enough so they can be used for a long time. Place candlesticks on the table, near the fireplace or at the entrance, which will definitely add a wonderful atmosphere to your house, porch and foyer.
The perfect gift: Three different cute designs, they are the perfect gift for your family, lover and friends. If you have trouble choosing gifts, please choose Funpeny candlestick set. It matches most decoration styles very well and is an important supplement to the Christmas holiday celebration.
Good Service: Online response within 24 hours, if you have any questions, we are always ready to serve you.

Christmas Salt and Pepper shakers

Bestseller No. 1

Strawberry Lip balm

Sale

Bestseller No. 1

Burt's Bees Lip Balm Stocking Stuffers, Moisturizing Lip Care Christmas Gifts, 100% Natural, Strawberry (2 Pack)

LIP CARE: Bursting with sweet tropical flavor, refresh and nourish your lips with Strawberry Burt's Bees Moisturizing Lip Balm
TOTAL HYDRATION: Hydrate and soften dry lips with beeswax and fruit extracts packed into every tube of Burt's Bees lip care
MOISTURIZING: Just one swipe of this conditioning lip moisturizer leaves your lips smooth and refreshed
ALL NATURAL: Enriched with 100% natural ingredients, this natural lip balm is formulated without parabens, phthalates, petrolatum or SLS
BURTS BEES LIP BALM: Treat your lips to a tropical vacation with this fruity lip balm that naturally beautifies and revitalizes your lips

Flight tickets

Bestseller No. 1

Mini menorah

Bestseller No. 1

Rite Lite Silver Mini Menorah & Mini Chanukah Candles Set Blue Pack of 44 - Blue Menorah Candles Menorah Hannukah Gift

When you are on the road or in need of a smaller Menorah, this Mini Menorah set is your solution! One piece solid Aluminum construction creates a stable Menorah in a classic style. Includes enough candles for all eight nights of Chanukah.
The Menorah and Candles set will come in a silver decorative box. It has an elegant design that is ideal for Chanukah. The candles are all made of 100-percent vegetable wax. Our menorah and candles set is an ideal Chanukkah present for the Jewish holiday.
This unique menorah and candles set embodies the beauty of Hannukah while honoring the traditions that shine upon it. Gift ready and comes with 44 blue mini menorah candles!
Be that gift that transcends. The gift that sparkles. A gift that's a sparkling symbol of a Holiday, a season, a passion, a tradition. Please Light the Menorah - this gift will light the candles of the heart of everyone on your list. Our Menorah and candles set is the perfect way to light up your first Hanukkah or first thing to fill shabbos baskets for your family!
Rite Lite Ltd. is a leading manufacturer, importer and wholesaler of year-round, seasonal (Purim, Passover, Rosh Hashana, Chanukah, etc.) and occasion-based Jewish products (Judaica). Their extensive selection includes ceremonial items, gifts, decorations, serveware, educational toys and crafts, books and more.

Hand warmers

Bestseller No. 1

HotHands Hand Warmers - Long Lasting Safe Natural Odorless Air Activated Warmers - Up to 10 Hours of Heat - 40 Pair

SAFE, NATURAL LONG-LASTING HEAT - Odorless, Disposable, Single-Use Item, Do Not Apply Directly to The Skin. TSA Approved. Made in the USA using domestic and imported materials. No shaking or kneading required
TO ACTIVATE - Remove warmer from outer package, shake to activate. Warmer heats up in 15-30 minutes. If heat decreases, expose warmer to air and shake. After use, dispose with regular garbage. Ingredients will not harm the environment.
MULTIPURPOSE WARMERS - Single use air-activated heat packs that provide everyday warmth and are ideal for keeping your body warm when the temperature gets cold. They're available in several styles designed for your hands, feet, and body.
WHEN TO USE: Tailgating at Events, Outdoor Sporting Events, Hunting & Fishing, Camping & Hiking, Working in The Yard, Jogging or Taking Your Pet for A Walk. Convenient, Compact, Portable.

Christmas themed dish towel

Bestseller No. 1

Ziliny 6 Pieces Christmas Swedish Kitchen Dishcloths Soft Absorbent Cleaning Cloths Reusable Quick Drying Dish Towels Christmas Themed Kitchen Towels for Home Kitchen Supplies, 7.87 x 6.69 Inches

What you will receive: the package contains 6 pieces Christmas Swedish kitchen dishcloths in 6 different styles, various styles and adequate quantity can fully satisfy your daily usage and replacement, and your kitchen will become cleaner and tidier with these dishcloths
Reusable material: the reusable quick drying kitchen towel are mainly made of wood pulp fabric, with nice toughness and durability, and the patterns on the dishcloths are not easy to fade, washable and reusable, supporting a long-term application
Appropriate size: each soft and absorbent cleaning cloth is about 20 x 17 cm/ 7.87 x 6.69 inches, suitable size will facilitate your use, and you can store it on the shelf after using it, which will not take up much of your space
Festive design: these Christmas themed kitchen dishcloths are full of typical Christmas elements, such as Santa Claus, deer, Christmas tree, gnomes, presents and so on, these beautiful and lovely kitchen dishcloths can make you keep in a good mood when you are cleaning the kitchen
Widely applicable: the reusable quick drying dishcloths are suitable for many places, such as your living room, bedroom, kitchen, laundry room, office, restaurant, coffee shop, bakery and any other place, and they not only can be applied to wash the dish, bowl, pot, cup or other tableware, but also can be utilized to wipe the table, bookshelf, counter, TV stand, nightstand, cabinet or other furniture
And there you have it – 200+ Christmas Care Package Ideas perfect for all your loved ones!
Remember, the best Christmas presents are the sweet and sentimental ones, so adding a hand-written note to your christmas care package could be the difference between a good gift and a great gift.
Tell us, what's your favorite thing to receive in a care package during the holidays? What's always in your Christmas care package?