Christmas is the perfect season to show love and appreciation.
But it comes with a big headache!
Our biggest headache during the Christmas holiday is the act of gift giving.
The idea of the perfect gift haunts us.
We begin to ponder;
What would they like?
Does this gift send the wrong message?
Is this too cheap?
Should I get them a gift card, at least, with a gift card, they can get whatever they want, right?
But then, your brain monkey asks, isn't that lazy?
When you turn to people for help, you get generic advice like "Consider the person's interests, age, and needs."
But you already know this, and yet, your Christmas care package box remains empty.
We have decided to help you.
We have scoured the internet for the best Christmas care package ideas and we have gathered them here for you.
Now, you have over 200 Christmas gift ideas, so, go ahead and start filling your care package.
How to Make a Christmas Care Package
When sending a Christmas Care Package, it is usually smart to have it shipped out (if it's being sent overseas) as early as possible, as packages might be delayed unexpectedly because of the holidays. If your care package includes items such as holiday decorations and gift items that should be sitting under the tree before December 25th, it makes more sense for it to arrive at its destination before then.
Next, decide on your budget. Prices of certain items usually increase during the holidays, and it's a good idea to do your Christmas shopping on time.
After deciding on the content on your care package, you can purchase a care box from an online store or your post office, or make do with an old box.
You could also decorate it with colorful markers, highlighters, colorful tissue papers, and ribbons to give it an attractive look.
If you're putting together the Care Package for someone who resides close to you, you can have this delivered by a delivery service or delivered by yourself.
For a Care Package being shipped outside the country, apart from a customs form that you would be required to fill, you would also be expected to submit specific and accurate details like the receiver's address, your own address and a list of all the content of your box, while you would be given information such as the shipping date and shipping regulations to be abided by.
If your care package contains fragile items like mugs and bottles, have these wrapped in newspapers to keep them safe and stuff your box to prevent the items from moving around.
Keep all edibles away from items with strong scents (like perfumes, oils, etc.) so that the treats do not carry an unpleasant taste or smell.
Ensure that your box is taped securely and adequately before dropping it off for shipping or delivering it.
Christmas Care Package Ideas for Kids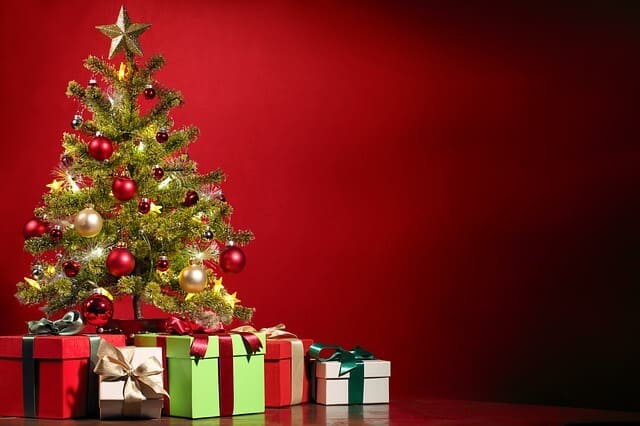 Thinking of what to get the little ones for Christmas? It's usually easier to please kids because they're already super pumped about the holidays. Here are some great ideas that they would love to receive in a care box:
Candy Cane

Bestseller No. 1

Elf posters

Bestseller No. 1

Studio B Elf One Sheet Christmas Movie Poster 24x36 inch

Poster measures 24x36 inches (61x92 cm) and ideal size for any standard 24x36 frame. Lightweight and low-glare satin finish paper creates photo quality poster art for your home decor. All poster prints are carefully rolled and packed.
Our curated Amazon Collection of both officially licensed and custom designed art prints are perfect to use as Fathers Day gifts, nursery wall art prints for baby showers, or as teacher gifts. A fun print makes a unique gift for anyone. Your home could probably use come cool wall art and decoration too, right Try updating high traffic rooms like the bathrooms new bath artwork or even playroom artwork will give your walls a fresh look. Cool home decor is within reach.

Santa Claus masks

Sale

Bestseller No. 1

Wild Republic Wild Smiles Santa Claus Face Mask, Reusable Face Mask, Washable Face Mask, Half Face Mask, Adult Face Mask (26336)

This Santa face mask is washable, reusable, non-medical, face masks, 2 ply poly-cotton fabric, ships from USA, unisex, adult size - total width 12 ½ inches, mask only width 6 ¾ inches, 5 inches nose to chin.
Santa Claus face masks provide general face/mouth protection to reduce the air pollutants. Helps against dust, ashes, pollen, car exhaust, passive smoking, and other air pollutants.
Washable, bright sublimation printed fabric. Covers from nose to chin for a secure and comfortable fit. Flexible, non-elastic, fabric ear straps. Does not have a metal nose piece.
Not recommended for children under three years of age. Use for general use, non-medical purpose. CDC states "cloth face coverings should not be placed on young children under age 2, anyone who has trouble breathing, or is unconscious, incapacitated or otherwise unable to remove the mask without assistance." Please follow CDC guidelines.
Wild Republic is the global leader in designing and manufacturing realistic plush, toy and fun accessories. The company was founded on the principle of fostering the curiosity of wildlife and the wonders of nature.

Christmas themed storybooks

Sale

Bestseller No. 1

Bottle of chocolate milk
Holiday-themed beanie

Sale

Bestseller No. 1

Knitted scarves

Bestseller No. 1

Aran Crafts Irish Soft Cable Knitted Wool Trellis Pattern Scarf (X4840-NAT)

SLEEK AND UNIQUE: This beautiful Aran unisex scarf is sure to keep you warm and cozy, and is knit from wool using the traditional Trellis stitch.
EMBRACE THE CULTURE: The use of Traditional Irish Stitches throughout our garments ensures we keep our long-treasured history of Irish craft alive.
WEAR THE TRADITION: This stylish piece of clothing is reminiscent of days gone by, believed to bring luck, success, and health to the wearer.
BEAUTIFUL & COMFORTABLE: With great design and comfort, this stylish authentic garment will keep you warm and fashionable all year round.
LASTING QUALITY: Made from the highest quality Merino Wool, this stylish garment is the perfect way to wear a piece of Ireland wherever you go.

Gingerbread House

Sale

Bestseller No. 1

Kurt Adler 12-Inch Lighted Christmas Gingerbread House

Kurt Adler Gingerbread house
Measures 12 inches
Pre-lit with one C7 light bulb and plugs in with UL-listed cord
Beautifully detailed with sweet gingerbread house-inspired detailing
A fun and festive addition to any holiday décor

Christmas Candy

Bestseller No. 1

Edible bubbles

Bestseller No. 1

Flavored Bubbles for Kids - LickaBubble - Safe, Non Toxic Edible Bubbles

Simply add your favorite beverage to the red fill line. Mix gently by swirling the wand in a circular motion For about 10 seconds or gently flipping the bottle back and forth with the cap closed 10 times. Then blow Bubbles and Lick tasty Bubbles!
Bubble solution is 100% non toxic
Contains Two 1oz bubble bottles with wands
Bubble solution Made in USA
Lick-A-Bubble is best used with room temperature beverages

Silly strings

Sale

Bestseller No. 1

SILLY Crazy Party STRING in a can - 3 cans per order

Don't be "crazy"... Buy the "Party String" in the Blue Box
Best in color and texture!!! Low odor!!!
Fun!!! Safe!!! Fireproof!!
Not all spray string is the same!!!! Buy the Blue Box!!!
Hundreds of happy customers!!!!

Christmas themed Pillowcase

Bestseller No. 1

Pack of Christmas themed balloons

Bestseller No. 1

Merry Christmas banners, Santa Claus balloons, Christmas latex balloons, spirals, Christmas themed party decorations.

1. Packing list: A set of Merry Christmas banners and 36 Christmas latex balloons, 3 Christmas aluminum film balloons, 8 Christmas spirals (as shown in the picture).
2. Christmas balloons: 12-inch Christmas latex balloons are made of environmentally friendly and certified safe materials, and are made of real high-quality natural latex. The 18-inch aluminum film balloon is made of safe and non-toxic high-quality aluminum film. It is not easy to break, has a metallic luster, and has a uniform color. Guarantee 100% quality and create a friendly, environmentally friendly and unforgettable party for you and your children.
3. Christmas banner and spiral:We use harmless, environmentally friendly and non-toxic high-quality thick paper cards, which can be used for a long time and can meet your decoration needs well.
4. Choose us: Use these Christmas balloons and Christmas banners , printed Santa Claus and Christmas related elements to decorate your Christmas themed party or Christmas festival, which will soon bring a Christmas atmosphere to your party.
5.Party Super promises: If you are not satisfied, please contact us and we will reply you within 24 hours. Provide you with a satisfactory solution. Thank you

Santa Claus whoopee cushion

Bestseller No. 1

Kekailu Whoopee Cushion,Creative Whoopee Cushion Pad Spoof Tricky Joke Gag Toy Pranks Maker Novelty Game,Random Color 20cm

Hide cushion under a chair or sofa cushion so that it can not be seen.
Not to rush when there is no noise as he/she can sit in the wrong place.
It will make great farting when people twist your butt.
Inflate the pad before using it.---It is a perfect gift for your family, child. ---♫toy education toys enlightenment plush electronic educational early childhood children's Christmas Easter Santa Claus birthday festival gift for girl boy adult 1 2 3 4 5 6 7 8 9 years year old learning model brain game music plastic dolls stuffed models classic
Type: Whoopee Cushion---100% MONEY BACK GUARANTEE. Ultimate after-sales service, any questions, please feel free to contact us.--♫Puzzles Sling Glider Puzzle Storage Container Bubble Machine Repair Tool Carpet Display Mold Key Holder Cushion Aircraft Rattle Handbag Umbrella Harmonica Pendant Book Pegboards Tent Pouch Windmill Quadcopter

Stuffed Santa Claus

Sale

Bestseller No. 1

Bearington Kringle Christmas Plush Stuffed Santa Claus, 16 inches

Adorable 16 inch tall toy stuffed animal Santa Clause with red and white hat and Santa suit, machine washable
Kringle's ultra soft plush fur and stuffing makes him the perfect holiday cuddle companion for your child
The perfect accessory to Christmas or holiday decor
Makes a great Christmas gift, stocking stuffer or 1st Christmas gift for boys girls or kids of all ages
From the award winning Bearington Collection known worldwide for luxurious fabrics and outstanding quality

Crayons light brush paint

Bestseller No. 1

mDesign Plastic Portable Craft Storage Organizer Caddy Tote, Divided Basket Bin with Handle for Craft, Sewing, Art Supplies - Holds Paint Brushes, Colored Pencils, Stickers, Glue - 2 Pack - Light Gray

SMART STORAGE: Great for acrylic paints, glitter, yarn, ribbons, paper, markers, crayons, albums and fabric; Multiple storage options including scrapbook supplies, photo storage, card making supplies, dies, templates, punches, stamps and more; Use at home for kids arts and crafts, or in the classroom or art studio - the sturdy construction makes these perfect for a multitude or organizational needs; Set of 2
PORTABLE: Easy grip integrated handle makes these bins portable; The handle makes it easy and convenient to pull these off the shelf, out of the cabinet or closet - especially when they are up high; Use more than one to create a storage system that works for you; Keep items organized and ready - just grab and go
VERSATILE & COMPACT: This grab and go storage caddy is great for other rooms in your home - try them in bedrooms, laundry rooms, kitchens, craft rooms, garage and more; The compact size also makes them great for dorm rooms, kids rooms, RVs and campers
QUALITY CONSTRUCTION: Made of durable BPA and Chlorine free shatter-resistant plastic; Easy Care - clean with mild soap and water; Do not place in dishwasher
THOUGHTFULLY SIZED: Each meaure 6.06" x 9.61" x 6.97" high

Colorful putty to mold with

Sale

Bestseller No. 1

Easter Eggs 12 Pcs Filled with Unicorn Galaxy Slime,AJK Fluffy Colorful Putty DIY Kit,Charming Gift Box for Easter Theme Party & Easter Basket Stuffer

`-🐰🥚【BASKET STUFFERS】The galaxy slime eggs with Accessories toys(12 pack).Perfect gift box for Easter Theme Party Favor ,Easter Eggs Hunt Game, Party Supplies, Easter Basket Stuffers.Children can squeeze the unicorn colorful slime into different shapes through their imagination, which is helpful to develop imagination and art-craft ability.
🐰🥚【NONE STICKY】: Super light, soft, no smell, can be arbitrary mixed color, easy modeling. In addition, Our slime is less sticky than others' fluffy slime, amazing texture, not crumbly and dry like other clay.
🐰🥚【Notice Of Using】Before using, for perfect using effect, put the slime eggs in warm water at 40 degrees before using. Notice: Non-edible, Suitable for children over 3 years old. Do not recommend too small children to play.
🐰🥚 【SAFE & HIGH-Quality Material】Meet US Toy Standard. Safety Test Approved.Components are high-grade materials, BPA-free, hypoallergenic, and non-staining.we use better material than most of other similar slime supplier. With great texture and consistency, putty slimes are soft and slimy for comfortable sculpting.
🐰🥚【100% SATISFY】If your product does not perform properly, please contact us for a replacement; Any problem with our products will be a priority settled.

Customized chocolate bars

Bestseller No. 1

Christmas Elves Collection

Bestseller No. 1

AtoZ | Posable Elf | Christmas Elves Decoration | with Snowflake Christmas Ornament | 21" Tall | White Coat with White Pants | New Peace and Joy Collection |

EASY TO POSE AND DISPLAY- This flexible Christmas elf has wired limbs for posing and weighted seat for sturdy display. This elf figure will be a whimsical addition to your holiday seasons decorating.
CERAMIC PIXIE FACE- This adorable collectable has a high quality ceramic face with a clever and mischievous smile. Ceramic hands hold a beautiful acrylic crystal like snowflake ornament
SPARKLY CLOTHING- This little elf doll is dressed in a detailed velveteen coat trimmed with rhinestones, faux fur. and pearl like buttons. Shiny lamé sleeves, jingle bells and ribbon. The perfect Santas helper.
FESTIVE DECOR- Elf Christmas decorationsmakes beautiful accents to your holiday decorating. Use as Elf on the shelf boy, on a fireplace mantel, or as your Christmas tree topper. Place in a wreath or as a table centerpiece . Decoraciones de Navidad para la casa
ATOZ BOXED COLLECTABLE: This unique elfin comes in a white box and ready to gift or use box for storage after Christmas. Peace and Joy Collection by AtoZ. Look for more collectables in years to come.

Christmas themed night light

Bestseller No. 1

Angel Rainbow Christmas Red Xmas Fat Penguin Funny Themed LED Plug-in Night Light Bedroom Bathroom Stairs Kitchen Hallway Kids Adults Design Nightlight Energy Efficient Home Decor

This LED Sensor Night Light Is Powered By Brightness.The Photoconductance Resistance In The Night Light Detects External Light.When The External Environment Darkens, The Photoconductive Resistance Control Turns On The Circuit, And Then The Night Light Comes On.
When The External Environment Lights Up To A Critical Point Of Photoconductive Resistance, The Circuit Is Automatically Cut Off And The Night Light Is Turned Off To Save Power.
Internal High Brightness LED.Lit At Dusk And Turned Off At Dawn;It Lasts Up To 100,000 Hours;Touch The Cool;Low Maintenance Cost, Easy To Use, Etc.It Can Be Used In Bedrooms Or Other Places Where You Need A Shimmer
Size: 3×W×4.5 In D×2 In H 76mm×114mm×48mm.Usually 7-14 Business Days Delivery. In Addition To The Peak Season
Electric Shock Hazard And Fire Hazard.This Product Is Not A Toy And Is Not Suitable For Children.Only For Adults.For Safety Use, Only Plug Into The Outlet Exposed To The Wall For Ventilation. Do Not Touch The Bedspread Or Other Materials.Do Not Use Extension Cords.

Lego set

Sale

Bestseller No. 1

LEGO Classic Medium Creative Brick Box 10696 Building Toys for Creative Play; Kids Creative Kit (484 Pieces)

Kids will spend hours engaging in pretend play with this medium-sized building kit. This build your own play toy allows kids to create toy trains or tiger figurines with this classic collection of LEGO bricks in 35 different colors
This creative toy for boys and girls includes windows, toy eyes, 18 tires and toy wheel rims that can be placed on a green baseplate for kids to role play; plus the container can be used as toy storage
Kids can use their imagination to bring to life any building toy they want with these colorful toys, fostering kids playtime and building creativity throughout the process
Kids won't have to stop the role play with just the LEGO Creative Brick playset as these building toys are compatible with all LEGO construction sets for creative play
In this creative kit with 484 pieces the green baseplate measures over 3 inches long and 6 inches wide; for boys and girls between the ages of 4 and 99 years old

Christmas Cartoon CD

Bestseller No. 1

Sparkly Glue

Bestseller No. 1

Amazon Basics Washable Galaxy Glue, Assorted Colors, 5-oz Each, 4-Pack

Liquid galaxy glue for arts and crafts, classroom projects, or everyday home use; great for making homemade slime
Effectively bonds together materials like paper, cardboard, wood, fabric, and more
Dries rapidly, but can be adjusted before it dries completely (spread it around, wipe away excess)
Safe non-toxic formula; easily washes away from hands and clothes for quick cleanup
Includes an assortment of 4 different colors, 5 fluid ounces of each; plastic bottles for easy dispensing and storing

Caramel popcorn

Bestseller No. 1

Shortbread cookies

Bestseller No. 1

Walkers Shortbread Fingers Shortbread Cookies Snack Packs, 24 Count

PURE BUTTER SHORTBREAD COOKIE: Walkers Shortbread Fingers are the perfect, melt-in-the-mouth buttery, crumbly, shortbread cookie texture. Made with the Walker family's simple, traditional Scottish recipe, this shortbread is delightful with tea or coffee.
PURE SHORTBREAD, NOTHING ARTIFICIAL: We only use quality ingredients. Our classic shortbread is made from four simple, natural ingredients—pure creamery butter, the finest flour, sugar & salt—for a pure, richly sweet perfectly crumbly shortbread cookie.
SHORTBREAD COOKIES FROM THE SCOTTISH HIGHLANDS: Walkers Shortbread bakes an assortment of pure shortbread, based on the same simple & buttery recipe as the homemade shortbread Joseph Walker first made in 1898, in a village in the highlands of Scotland.
SCOTTISH BAKING AT ITS BEST: Walkers makes a variety of shortbread, oat crackers, & other baked snacks, from Shortbread Fingers & Scottie Dogs to Highland Oat Crackers & Scottish Cookies. Try our festive holiday shapes, or give our keepsake tins as a gift.
A TRADITION OF QUALITY: Since Joseph Walker opened his bakery in 1898, determined to make the finest shortbread in the world, the Walker family has been committed to using quality methods & ingredients, delicious flavor, and traditional Scottish recipes.

Elves and fairies figurine set

Bestseller No. 1

Mini Reindeer figure

Bestseller No. 1

Ice pops

Bestseller No. 1

Fla-Vor-Ice Popsicle Variety Pack of 1.5 Oz Freezer Bars, Assorted Flavors, 100 Count

FREEZE & SERVE: Fla-Vor-Ice freezer pops are simple and easy. Just freeze and enjoy!
FRUITY FLAVORS: Strawberry, Berry Punch, Grape, Lemon-Lime, Tropical Punch and Orange.
MADE WITH REAL FRUIT JUICE: Fla-Vor-Ice freezer pops are always made with real, delicious juice.
FAT FREE, LOW CALORIE TREAT OPTION: Fla-Vor-Ice freezer popsicles are a zero fat snack or dessert - with only 20 calories per pop.
100 FREEZER POPS: Each pack of fat free Fla-Vor-Ice popsicles contains 100 - 1.5 oz freezer pops.

Sweetened yogurt

Bestseller No. 1

Atezch_ Yogurt Maker Machine with One Touch Display, Automatic Digital Yogurt Maker with Stainless Steel Inner, Perfect for Organic, Sweetened, Flavored, Plain, or Sugar Free Options (Green)

◕‿◕Delivery—— Standard Delivery:15-20 days ◕‿◕Best Service—— Your health and comfort is our passion! Please feel free to contact us if you have any questions.We offer a free replacement service or a refund if there are any quality issues and size issues with item.No question asked!
【SAFE】The inner tank is made of food-grade plastic, which is safe and harmless. The container is food-grade, free of BPA. About 1L of yogurt can be made at a time, suitable for 2 to 3 people. Fine workmanship and good performance. Easy to use. Durable.
【HEALTHIER】ZHISHIB Yogurt Maker Machine lets you make healthier, homemade yogurt right from your kitchen. You control the ingredients (Organic? Sweetened? Flavored? Plain?). You can add your favorite fruit or honey according to your personal taste. making it better for you and your family.
【QUICK EASY】Set it and forget it! Prep time takes just 10 minutes (add milk, yogurt starter and other custom ingredients), leave overnight, and you will enjoy fresh, homemade yogurt in just 6-8 hours.
【COMPACT LIGHTWEIGHT】Easy to carry, weighing about 0.4KG, this is a must-have for that first apartment, smaller kitchen, or college dorm. Plus, all accessories fit inside the base, taking up even less space, BONUS!

Chocolate dipped strawberries

Bestseller No. 1

Gift - 12 Pieces - Belgian Chocolate DOUBLE Dipped Strawberries (An Assortment of Milk, White and Dark Chocolate)

Includes: 12 fresh strawberries double-dipped in white, milk and dark chocolate (4 of each flavor)
Packaged in an elegant gift box and delivered in a reusable cooler.
Ships in 1-3 business days. Schedule a delivery date option now.
TO INCLUDE A GIFT CARD MESSAGE: Check the box labeled "This is a gift" in your cart or at checkout.
Artisan hand-dipped fresh strawberries in Belgian dark, white and milk chocolates artfully decorated with contrasting chocolate drizzles. A gourmet and delicious gift made perfect to celebrate any occasion.

Strawberry smoothies

Bestseller No. 1

Torani Real Fruit Smoothie Mix, Strawberry, 64 Ounce

STRAWBERRY SMOOTHIE MIX: Fresh from the fields, juicy, sweet strawberries blend to make one of the sweetest juiciest smoothies there is. Super strawberry smoothies. Super easy.
REAL FRUIT: Life is just peachy with our Peach Real Fruit Smoothie Mix! Made with real fruit, it contains no preservatives, artificial colors, or artificial flavors. Just pour over ice, blend & serve.
EMBRACE YOUR INNER FLAVORISTA: Torani makes a wide array of syrups & sauces in tantalizing flavors to help you create your own homemade coffeehouse favorites, fruity delights & custom soda creations.
AUTHENTIC COFFEEHOUSE FLAVOR: From caramel to French vanilla to hazelnut—& everything in between—our syrups & sauces are here to help you create tantalizing lattes, cappuccinos, cold brews & frappes.
MIX UP SOME MAGIC: Discover how our syrups can help you make truly creative flavored teas, lemonades, smoothies, Italian sodas, coffees, cocktails, mocktails, snow cones, sparkling waters & more!

Colorful socks

Sale

Bestseller No. 1

Frosty cotton candy

Bestseller No. 1

MONGO KISS Shimmering Lip Balms (6 tubes) by Eco Lips 100% Natural Lip Balms featuring Organic Mongongo Oil, Cotton Candy, Sherbet and Blueberry Pie flavors - Made in USA.

ULTRA MOISTURIZING LIP CARE: This amazing MONGO KISS lip balm features Organic MONGONGO OIL sourced from Africa. Mongongo oil is used as a body rub by the !Kung bushmen of the Kalahari to cleanse and moisturize their skin, and protect it against the harsh desert environment. The smart combination of Organic, Fair Trade Certified Cocoa Butter and Mongongo Oil creates the perfect lip care solution for moisturizing and protecting dry, cracked and chapped lips.
GLUTEN FREE & CARMINE FREE: no chemicals, no petroleum, no soy, no corn. Nothing but high quality ingredients. Made with non-toxic earth minerals.
BEAUTY ROUTINE MUST-HAVE: Use alone or mix-n-match with the other shimmers to create your own unique color. Make your lips luscious and totally kissable!
CRUELTY FREE AND EARTH FRIENDLY: Our lip balms are never tested on animals. Our lip balm tube contains 30% less plastic than regular lip balms tubes and can be recycled. Made in USA. Eco Lips offset its manufacturing with 100% renewable energy and is a certified B Corporation.
Christmas Care Package Ideas for Teens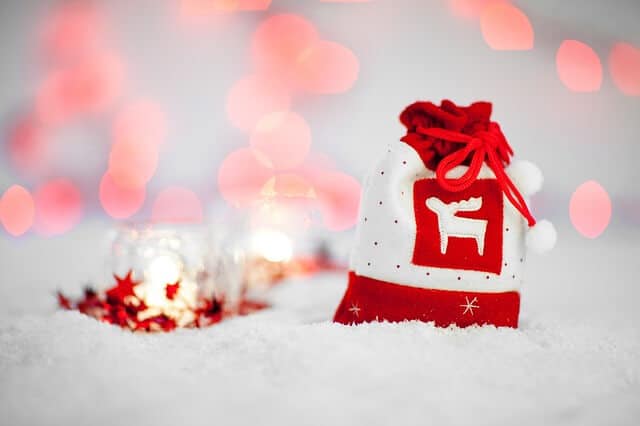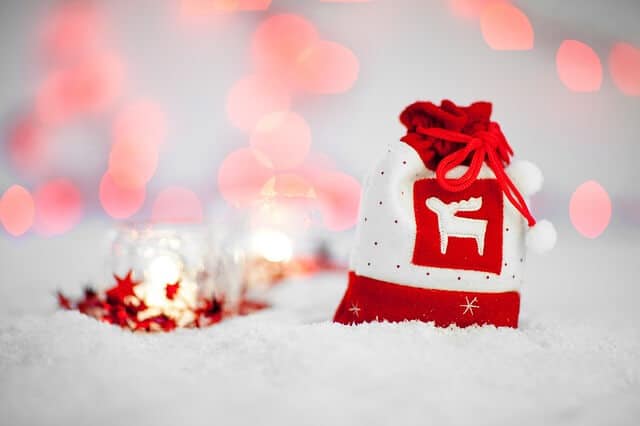 Young adults are always looking for exciting, shiny and fun stuffs when they get gifts, and it's no different when it's a Christmas Care Package. Here's a list of interesting items that would fit into a care box for a teenager:
Pack of Caramel Apples

Bestseller No. 1

Little Apple Treats Organic Farm, All Natural Handcrafted Small Batch, American Made, Apple Cider Caramels with Apple Brandy + Walnuts Almonds Gift Box, 18 Individually Wrapped Pieces

HAND CRAFTED QUALITY: Our caramels are handcrafted in small batches in the U.S. on our organic farm in Sonoma County, CA.
NATURAL INGREDIENTS: Slow cooked using all natural ingredients. No refined sugar. Ingredients: apple juice, organic sugar, organic brown sugar, unsalted butter, local cream, California walnuts, apple cider vinegar, sea salt, organic spices, apple brandy, vanilla extract, organic dried Pink Pearl apples, vanilla sea salt.
MULTIPLE USES: Everyday Snack, Party Snack, Personal & Corporate Gifts, Filling Your Candy Bowl.
AWARD WINNING: Our caramels have won multiple Good Food and SOFI Awards.
A GREAT GIFT: Give the gift of rich caramel flavor with apple brandy and walnuts.

Peppermint stick

Bestseller No. 1

Bobs Sweet Stripes Peppermint Stick Hard Candy, 5.00 oz

Refreshing mint flavored hard candy
Mouth-watering hard candy with refreshing peppermint flavor
Fat free and only 50 calories per serving Bob's makes guiltless snacking easy
These peppermints are perfect for sharing with family and friends
Experience the remarkable quality produced by Bobs since 1919

Bubblegum

Bestseller No. 1

Pack of glitter pens

Bestseller No. 1

Glitter Gel Pens 32 Fine Point Glitter Markers,Colored Pens for Adult Coloring Books Bullet Journals Scrapbook Planner,Writing Note Taking Coloring Drawing Doodling

GLITTER GEL PENS:Make your artworks come alive with Piochoo glitter gel pens.It has 32 individual pop colors,0.8mm-1mm ballpoint tip can produce fine lines which allows for precise color application.
VARIETY of USES:These colorful glitter pens are so fun to use for adult coloring books,bullet journals,scrapbook,planner,greeting cards,coloring,drawing,doodling and so much more. Great gift idea for kids and adults who love to color!
PREMIUM ARTIST QUALITY:Long lasting,durable tips, non-toxic, acid free and dry fast.High quality water-based ink makes it can be used without worrying about smearing ,fading and bleeding through.
SMOOTH APPLICATION:Our gel pens writing smoothly and easy to hold as each pen comes with soft grip.Smooth ink produce perfect lines suitable for all of your detailed coloring work!
GREAT GIFT IDEA: Perfect gift idea for Christmas and any festivals,get it and enjoy it!Customer is our top priority.If you are not satisfiedt, please contact us and we will make a replacement or directly refund.

Jewelry Magnets

Sale

Bestseller No. 1

Handheld Electronic gaming device

Bestseller No. 1

E-MODS GAMING Handheld Games for Kids Adult, Built-in 2000+ Retro Games 4''HD Portable Game Console with 16G TF Card &16Bit Controller, Electronic Gaming Device Support TV 2X Players for Travel Gift

Support TV-OUT and TF card max to 16GB - The handheld game console with AV output allows you connect to TV by the cable. Let you enjoy gaming on the big screen. There are built-in 222 games on this console and preload 2000 classic games on the TF card, including these games formats: AR , SFC, MD, FC, GBC, GB, SMS, GG , SG. You can download more games from web.
Saving various games process & Headphones - 16GB memory card allow you save unlimited game processes. No need to come back again. 3.5mm jack can let the handheld game console connect headphones and enjoy personal game time.
Support Two-player games - The video game console comes with a additional controller. Please switch the back button to P2 position if you choose a Two-player game. You can play with your friend. It can control console if the additional handle is adjusted to P1 position.
Large Screen & Great gift - 4 Inch High-definition Screen scratch resistant , super tempered glass to prevent scratching and protect your eyes. The handheld game console is a great gift for your kids, family and friends on certain days or usual days, such as Christmas, Halloween, New Year, birthday.
Two power option - Rechargeable external BP-5L 1800mAh battery can make the console last for fun about 4-6 hours after being fully charged. Or you can use 3*AAA batteries (Not included) if it is not convenient for charging, just like outdoor activity or travelling.

Hershey's Kisses

Bestseller No. 1

Portable Jewelry stand

Bestseller No. 1

Emibele Jewelry Stand Organizer, Rings & Earrings Holder Portable Jewelry Stand for Necklaces & Bracelets, Anchor Design Jewelry Display Stand Holder with Resin Tray Base, Marble White

【Multifunctional Organizer】 - It can not only help you neatly organize and easily access your jewelry like earrings, rings, bracelets, necklaces, etc, but also display your jewelry, functional and beautiful.
【Unique Anchor Design】- Easily hang necklaces and bracelets, easy to use. At the same time, it is a eye-catching ornament, showing your fashion and unique taste!
【Stable Tray Base】- Made of high quality resin material, sturdy and durable, flat and stable. This braided tray base can store rings, earrings and other small items.
【Great Gift】- Exquisite, graceful and functional, it will be a great gift for friends and family on birthday, party, Christmas, etc.
【Dimensions】- Tray base diameter: 6.3 in (16 cm). The total height: 8.27 in (21 cm).

Red fluffy bedroom slippers

Bestseller No. 1

Blivener Womens Slippers Plush Teddy Bear Slippers, Cute Fluffy Warm House Bedroom Slipper, Cozy Soft Home Indoor Shoes Red

【One Size】- Teddy Bear Slippers,Medium Fits for Women's Sizes: 5.5-8.5
【Soft Material】- Soft Teddy Bear Slippers- Made of high quality plush. Our padded insoles are soft and shock-absorbing. Wear them all night or during the day and feel the feeling of walking with the gods in the clouds!
【Super Warm】- The arch support design encompasses your feet very well and helps to keep your feet warm. Let this winter no longer be cold.
【Durable Feature】- Each pair of teddy bear slippers are made of high-quality materials that can withstand the test of time and use. You can expect these animals to grow plush and grow old with you!
【Perfect Gifts】- It is the best gift for your mom wife or girlfriend, bringing lovely warmth in winter. Also is a good Birthday gift choice.

Gingerbread bath bombs

Sale

Bestseller No. 1

2-Pack Christmas Gingerbread Man Molds - MoldFun Silicone Mold for Baking Gingerbread Cake Muffin Cookie, Making Chocolates Ice Cubes Jello Shots Soaps Lotion Bar Bath Bomb (Random Color)

SAFE FOOD-GRADE MATERIAL - All of our silicone molds are made of 100% pure, professional quality food grade silicone. Meets US FDA and European LFGB safety standards. BPA, PVC and Phthalate free. Innoxious, no peculiar smell.
WELL-DESIGNED AND MULTIPURPOSE - The fine design and the clear details make your works vivid and lively. And it is microwave, oven, refrigerator, freezer safe. You can create your own special chocolates, candies, ice cubes, jellos, soaps, lotion bars, crayons and more with this miraculous mold.
EASY TO USE AND RELEASE - Simply pour your favorite ingredients in the mold, and keep the ingredients static until completely formed. This flexible silicone mold offers a non-stick surface that allows the goods to pop right out with a little push from the bottom.
EASY TO CLEAN AND STORE - This silicone mold is completely dishwasher safe. Alternatively simply cleaning with warm soapy water does the job ! Once cleaned place the mold at a storage space far away from direct sunlight until next use.
RETURN OF GOODS WITHOUT REASONS - We take pride in delivering top quality products and guarantee a FULL REFUND if you are not satisfied with our products. Lifetime warranty for any issues. TOTALLY RISK FREE, buy with confidence now!

Knitted red bralette

Sale

Bestseller No. 1

iTunes gift cards

Bestseller No. 1

Apple Gift Card - Email Delivery

For all things Apple—products, accessories, apps, games, music, movies, TV shows, iCloud, and more.
Available in $25-200
Card delivered via email.
No returns or refunds on Apple Gift Cards. Terms apply.
Use it for purchases at any Apple Store location, on the Apple Store app, apple.com, the App Store, iTunes, Apple Music, Apple TV+, Apple News+, Apple Books, Apple Arcade, iCloud, and other Apple properties in United States only.

Chocolate milk mixing mug

Bestseller No. 1

Moo Mixer Supreme Chocolate Milk Mixing Cup - Automatically Mixes Powder and Syrup - Stir and Drink in 1 Glass -16 oz

Mix up some fun (and chocolate milk) with the Moo Mixer Supreme chocolate milk mixer!!
This automatic battery-operated cup with a cow-themed handle stirs your favorite flavor into a single serving of milk with a powerful, yet kid safe, whirling vortex.
It's easy! Just pour in milk, add your favorite flavored syrup or powder, and press the button on the handle, then enjoy your tasty beverage from the same cup!
Makes a great gift for kids and adults who love chocolate milk! Also works with protein powders and non-dairy milk such as soy, almond, oat milk and more!
By Hog Wild Toys. Holds 16 fl. ounces. Battery operated (two AA batteries, not included). Dishwasher safe clear tumbler.

Bagels

Bestseller No. 1

Moses-Bread Sourdough, Boiled & Baked, Bagels [6 bagels / pack]

Wild yeast fermented sourdough bread / ONLY 4 Ingredients / All-Handcrafted
Azure Organic unbleached bread flour
Gluten-sensitive people can eat this bread thanks to fermentation.
# In consideration of shipping and delivery within shelving life, we open Fri through Tue until the inventory of each day lasts.
# We ship directly from my bakery,NOT ware-house, after cooling down completely on the very day of baking .

Statement necklace

Bestseller No. 1

Steve Madden Chain-link Loop Statement Necklace for Women

Metal Type: Yellow Gold Plated Alloy
Dimensions In Inches: 34 X .25 X .12
Makes A Great Gift For Her: Beautiful Jewelry To Give For Every Occasion. The Perfect Present For Mom , Sister , Daughter , Granddaughter , Grandmother , Wife , Girlfriend , Millennial , Teen , Best Friend Or Any Special Woman In Your Life! The Beauty, Elegance And Stunning Quality Of This Accessory Goes Unmatched. Lovely For Birthday , Holiday Parties , Christmas Present , Valentine'S Day , Mother'S Day , Anniversary , Wedding , Prom , Or Any Special Event .
Gift Pouch Included: Each Purchase Comes With Classic Jewelry Packaging Which Adds The Perfect Touch Of Elegance For Gifting Or Self Storage.
Designer Brand: Inspired By Rock And Roll And New York Roots, Steve Madden'S Vision To Provide Women And Men With An Outlet To Express Their Individuality Is Innovative, Daring, And Inspiring. His Understanding Of Trends And Unparalleled Willpower Has Propelled His Designs To The Forefront Of Fashion. He Has Expanded The Steve Madden Brand Into A True Lifestyle And Destination For Footwear, Handbags And Accessories. It'S About Authenticity. It'S About Embracing Individuality. It'S Steve Madden.

Colorful fidget spinner

Bestseller No. 1

Jilla-hla Colorful Pop Bubble Fidget Toys,Fidget Spinners,Double The Fun and Relieve Stress for Kids(White)

Two-in-one design. Combine the Fidget Spinner and Pop Bubble Fidget Toys, double the fun.
Stress Reliever . It can be easily rotated on the fingertips, which exercises the flexibility and balance of the children's fingers.Press bubbles in 8 colors to make a slight "Pop, Pop" sound, this toy can calm down your child immediately.ADD or ADHD sufferers helps relieve stress.
Play easily. 3 to 5 minute average spins greatly fit for fidgety hands .The size of 3.55*0.68* can be easily placed in the belt and bag, allowing you to play anytime, anywhere in classrooms, rooms and many other places. Will not let you have boring moments again.
Safe & Non Toxic. Fidget Spinners are made of high-quality ABS and Silicone, with a smooth rubber surface, soft rubber buttons, safe, non-toxic, durable, flexible, tear-resistant, colourful.
Nice gift . Such a fun and playful toy can be given as a gift to friends, classmates and family. When you are not satisfied with our products, you can apply for a full refund.

Colorful Pressed flowers

Bestseller No. 1

Atoli Real Dried Pressed Flowers Leaves Petals for Crafts, Dried Flowers for Resin Art Floral Decors,Colorful Pressed Flowers Daisies for Candle Jewelry Nail Pendant Crafts Making

Package details: this package comes with 68 pieces of real dried pressed flowers leaves and 1 piece of curved tweezers, the pressed flowers leaves come in different styles, you will be impressed by these beautiful plants
Natural pressed dried flower leaves can be widely applied for nail art, DIY jewelry design, resin phone case, note card, stationery, wedding invitations, envelopes, stained glass, bookmarks, candle makers, soap making, table decorations, scrapbooking, furniture and wood workings
Real Nature Material: Cultivated and picked up carefully, assorted flowers leaves mixed, each piece is not the same. The shapes and colors of natural colorful multiple dried flowers are well preserved. Pressed flowers don't only preserve one of nature's most beautiful gifts, but they're also perfect for adorning just about any project.
Vacuum Packaged: 100% nature real pressed flowers are dried and air tight sealed, retain their vibrant colors and shapes. We use cardboard to protect the flowers with safe shipping, and the pressed flowers won't easily be squeezed or damaged.Trying to provide perfect pressed flowers/leaves to the customer.
Please be careful when removing the embossing from the package and applying it to your project, do not place the flowers and leaves in direct sunlight, as direct sunlight will cause the color to fade and reduce the vividness. Please use it up as soon as possible after opening, otherwise it will oxidize and fade due to moisture absorption.If you have any questions, please email us,Brand seller Atoli is at your service, we will provide a satisfactory solution within 24h!

Christmas knee-length stockings

Sale

Bestseller No. 1

Honey face mask

Sale

Bestseller No. 1

Sephora Gift cards
Apple wireless earbuds

Sale

Bestseller No. 1

Apple AirPods with Wireless Charging Case

Universal fit that's comfortable all day
Automatically on, automatically connected
Easy setup for all your Apple devices
Quick access to Siri by saying "Hey Siri"
Seamless switching between devices

Snow Globe

Sale

Bestseller No. 1

The Snow Globe

Audible Audiobook
Tony Faggioli (Author) - Kate Mulligan (Narrator)
English (Publication Language)
11/06/2018 (Publication Date) - Blackstone Audio, Inc. (Publisher)

Christmas art supplies

Bestseller No. 1

Livder Christmas Pom Poms Pompoms Red Green White Glitter Fluffy Balls, DIY Art Crafts Decorations Supplies (4 Sizes, 900 Pieces)

Package includes: Approximately 900 pieces pom poms, 4 diameters come to be 0.4", 0.6", 0.8" and 1", each diameter has red/ white/ green color, enough to meet your craft work
Material: Made of polypropylene and glitter foil fibers, comfortable, soft and light, bright color
Christmas style: Simple and cute round shape, in red, green, white color, pretty good decorations for Christmas
Good gifts: Colorful ball can stimulate the children's hands-on ability and imagination, children just try different and diverse way to create unique works
Wide of uses: Pretty good for Christmas and home gatherings. Can be glued or sutured together using a needle. Ideal for making cards, DIY jewelry, handicrafts, Christmas gifts, children's toys, key chains, or any arts and craft project

Stuffed Elf

Bestseller No. 1

JOYIN 2 Packs 12" Elf Soft Plush Christmas Stuffed Toys for Holiday Plush Characters - Fun Decorations and Toys for Kids, Christmas Party Favors, Holiday Decor, and More!

UNIQUE DESIGN. Our Large Elf Plush Doll includes a male and female 12 Inch Elves Soft Plush Toys These elves bring the Christmas Spirit in full blast with its vibrant color! They have a soft plush body and vinyl head. Don't miss out on this festive trend and keep the whole family amused this Christmas
EASY TO USE. This Elf Plush toy has fully moveable arms and legs to ensure it can be placed in a wide range of different scenes and mischievous scenarios. Use its Posable Elf features to show your guests and family the fun you can bring for Christmas!
PERFECT DECOR. This adorable elf plush sits and watches over your home at Christmas time. They will definitely tell Santa whether you've been Naughty or nice! This Elf Doll Holiday Decor is suitable as a gift or a decoration.
PREMIUM QUALITY. Super durable and made from extra durable and child-friendly material that will keep your pastry safely intact all throughout the holidays! This toy is suitable for children ages 3 years too!
CUSTOMER SATISFACTION. Providing a 100% satisfaction experience is our main priority to our customers. Feel free to message us through "contact sellers" if products don't meet your expectations. The celebrations start at JOYIN!

Mini Santa Claus throw pillow

Bestseller No. 1

Red Thunder Christmas Santa Claus Mini Gift Tree Pattern Throw Pillow Covers Cotton Polyester Cushion Cover Cases Pillow Case Cushion Cover for Sofa Couch Decor Home Decor 18x18 Inch (45 X 45cm)

Material: Made Of Polyester Material,Thick Durable,Do Not Fade After Washing.
Size:18"X18"/45cm*45cm(1-2cm Deviation Because Of Hand-Cutting And Sewing).Noted:Pillow Case Only. (Fillers Are Not Included).
Craftsmanship :Exquisite Edging Technology, Both Internal And External, Not Easy To Open The Line, Not Easy To Deform, Can Not Afford The Ball Export Quality. Invisible Quality Zipper.
Decorative - It Is A Simple Way To Create A Celebrating, Joyful And Inspirational Environment. Perfect Decor For Anywhere And Everywhere: Furniture, Sofa Couch, Bedroom, Office, Kitchen, Living Room, Dorm
The Washing/Care Instructions:Anti-Shrinkage, Machine Wash Below 60 ?¡ã C.

Bright red lipstick

Bestseller No. 1

NYX PROFESSIONAL MAKEUP Matte Lipstick - Perfect Red (Bright Blue-Toned Red)

Smooth and Plush Matte Lipstick: Load your lips with the plush, pigment rich matte colors of this shockingly smooth matte lipstick that glides right on and stays in place with a silky matte finish
Creamy and Dreamy: This matte lipstick is never dry feeling, always creamy, dreamy and matte; Now available in a range of fresh new matte colors, these playful matte lipstick shades are just what your lips need
Lip Products For The Perfect Pout: Doll your lips in plush, creamy, perfection; Try our complete line of lip products including lipstick, lip gloss, lip cream, lip liner and butter gloss
Lip Products For The Perfect Pout: Doll your lips in plush, creamy, perfection; Try our complete line of lip products including lipstick, lip gloss, lip cream, lip liner and butter gloss
Cruelty Free Cosmetics: We believe animals belong in our arms, not in a lab; All of our makeup is certified and acknowledged by PETA as a cruelty free brand; We don't test any of our products on animals

Paper snowflakes

Bestseller No. 1

Amidaky Snowflake Decorations 12 pcs White Paper Snowflake Hanging Christmas Winter Wonderland Holiday New Year Party Home Ornament

❤ Snowflake Package includes: 12 Pcs white snowflake garland with 1 snowflake per garland. A total of 3 sizes are: 9.8'' (25cm), 7.8'' (20cm), 5.9'' (15cm) 4 pcs high-quality glittering snowflakes of each size, creating a sweet and romantic holiday atmosphere.
❤ Paper snowflake material: Hand-stitched after cutting with very thick imported white cardboard.
❤ Stereoscopic design: There are three layers of cardboard in each snowflake. You can fold the three layers of snowflakes into a three-dimensional effect to decorate your family's romantic atmosphere.
❤ Easy to assemble - Each snowflake sparkles, exquisite and chic, and each strand is individually packaged and assembled. Snowflake ornaments are ready to hang because the silver wire is already connected to each one.
❤ Winter Christmas Decoration: Ideal for hanging from branches and ceilings, homes, windows, or against a wall, hanging on a dessert table, perfect for winter wonderland, Christmas, New Year parties.

Christmas themed Phone case

Bestseller No. 1

Fir Tree Garland and Bells Ornaments Xmas Themed Cartoon Seasonal Holiday Case for iPhone 12 Pro Max 6.7in[10ft Drop Tested] w/Microfiber Lining Protective Phone Cases for Women

📢〰Designed to perfectly fit iPhone 12 Pro Max 6.7in
📢〰Precisely tailored and designed protective cover: all ports, sensors, speakers, cameras and other holes are accurately positioned.

📢〰Whole body protection: TPU case for iPhone 12 Pro Max, provides comprehensive protection for your phone! It effectively reduces the impact of falling and resists wear and scratches.
📢〰Drop Test Certified (UL) – 360˚ form factor provides protection around all sides of the phone (10 foot Drop Test Certification)

📢〰This soft case is made of high-quality silica gel, which is durable, tough and comfortable to touch. The light and thin features realize fast wireless charging.
📢〰Easy to clean: any dust or dirt on the mobile phone can be easily wiped off with a wet cloth. It is not easy to turn yellow and lasts as long as new.
📢〰The unique design makes it the most suitable gift for teenagers, girls, boys and girls. It's also a perfect gift for birthdays, mother's days and father's days.

Colorful bracelets

Sale

Bestseller No. 1

Colorful Beaded Bracelet for Women Heishi Bracelet Bohemian Assorted Bright Colored Gold Bead Stretch Strand Bracelet Set(Multicolor)

Colorful Beaded Bracelet- This multilayered colorful beads bracelet are designed inspired by Nigeria national Ethnic handmade jewelry and metallic beads. It is boho stylish suit for hot summer holiday and surfer beach vacation.
Gold Beaded Bracelet- These colorful bracelets for women are made of waterproof ruby disc beads which called Heishi beads or African vinyl beads, they are delicate and lightweight, string into circle bracelet by handcrafted
Summer Surfer Bracelet- This multiple strand bracelet are perfect summer and spring everyday wearing accessories, especial matching with colorful dress and bikini when your are surfer in the ocean.
Size & Package: perimeter 20 cm. 3 colorful beads bracelet and 1 gold plated metallic beaded stretch bracelet.
Customer Service- Our colorful beads bracelet set are perfect all matching fashion style jewelry on trending.Please pay more attention to our store and you can find more pretty items. If you have any problem about our items, please feel free to contact us and it is guarantee solve it within 24 hours.

Wireless headphones

Sale

Bestseller No. 1

TOZO T6 True Wireless Earbuds Bluetooth Headphones Touch Control with Wireless Charging Case IPX8 Waterproof TWS Stereo Earphones in-Ear Built-in Mic Headset Premium Deep Bass for Sport Black

[Smart Touch Control] Specific touch control function makes it more convenient, tap once to play/pause music and answer calls, double tap to skip forward/backward, hold to adjust the volume. You can easily control it without operating the phone.
[TWS & BLUETOOTH 5. 0] Adopt the advanced Bluetooth 5. 0 technology. TOZO T6 Support HSP, HFP, A2DP, AVRCP, which greatly improve the transmission speed and providing you with a low-latency listening experience.
[One step pairing] Pick up 2 headsets from charging case and they will connect each other automatically, then only one step easily enter mobile phone Bluetooth setting to pair the earbuds.
[IPX8 waterproof] Earbuds and charging case inner Nano-coating makes it possible to waterproof for 1 meters deep for 30 minutes. It is suitable for sports to prevent water. Ideal for sweating it out at the gym . Earbuds and case even can be washed by water and soap.
[Charge on the go] Playtime lasts for over 6 hours from single charge and total 30 hours with charging case. Enjoy fast charging, to fully charge the rechargerable case only 55 minutes via cable or less than 2 hours via wireless charger. Providing convenient charging way with no strings attached.

Homemade String cranberries

Sale

Bestseller No. 1

200M (218 Yard) 12-Ply Cotton Twine String,Cooking Kitchen Twine String Craft String Baker Twine for Tying Homemade Meat,Making Sausage,DIY Craft and Gardening Applications (Natural White)

Cotton String:this cotton string is made with food grade cotton,safety health and Eco-friendly.
Length and Thick:Approx 200 Meters (218 Yards)/ 656 Feet in length,0.078 inches (2mm) thick,with 12 ply.
Handy to use- Packed on a coil and it is very convenient to use.You can cut freely according to the length you want
Application -This white string is great for trussing a turkey,making sausage,tying poultry meat,DIY crafts and gift wrapping book binding or gardening applications.
Order with confidence,In the off chance that you're not completely satisfied with your purchase,return it for a Full Refund,We are always available to help our customers.

Oreo cookies

Sale

Bestseller No. 1

OREO Double Stuf Chocolate Sandwich Cookies, Family Size, 3 Packs

Three family size packs of OREO Double Stuf Chocolate Sandwich Cookies
Chocolate wafer cookies stuffed with twice the OREO creme
Bulk cookies in a convenient family pack are great for dessert recipes and lunches
OREO bundle with three family packs so there's enough for your next party or event
Kosher cookies are always made with real cocoa

Homemade Apricot Cherry bars

Bestseller No. 1

Big Spoon Roasters Peanut Butter Bars Variety Pack - Cherry Chocolate, Apricot Pepita, Cranberry Cashew & Figgy Chai - High Protein Bars Variety Pack with Non-GMO Pea Protein - 12-Count (3 of Each Flavor)

DECADENTLY FLAVORFUL: Try our Nut Butter Bars once & you'll know what we mean; Nuanced, carefully perfected flavor profiles; These protein bars combine the soft, buttery bite with rich, crunchy whole nuts & grains
PEANUT GOODNESS: This protein bars variety pack combines our entire range of delectable peanut butter bar flavors in Cherry Chocolate, Apricot Pepita, Cranberry Cashew & Figgy Chai; A great way for peanut butter lovers to experience the very best of Big Spoon Roasters
HANDCRAFTED IN NORTH CAROLINA: Every batch of our Nut Butter Bars is handcrafted to order from the scratch; Small batch production for the highest quality; Premium, responsibly sourced, all-natural ingredients; Low carb protein bars
LOW GI, ENDURANCE ENERGY: Unlike ordinary lean protein bars or high protein bars, you can enjoy these nut butter bars through the day & even on the go; Long-lasting endurance energy to power your workout sessions & accelerate recovery
100% JUNK FREE: Gluten-free protein bars; Free of soy, dairy, processed sugars, palm oil, corn syrup, hydrogenated oils; Get the best blend of flavor, energy & nutrition with Big Spoon Roasters Nut Butter Bars; Click 'Add to Cart' & order today

Portable digital camera

Bestseller No. 1

IEBRT Digital Camera,1080P Mini Vlogging Camera Video Camera LCD Screen 16X Digital Zoom 36MP Rechargeable Point and Shoot Camera for Compact Portable Kids Teens Gift (2.4 inch Blue)

【FHD 1080P & 36MP Digital Camera】Featured with FHD 1080P resolution and 36.0 megapixels, this digital camera will help you to capture the most exciting memorable moments with good quality images or videoes. Totally fits your demand, you could have fun and record wonderful times with friends, family members, and classmates.
【Vlogging Record & Webcam】Support video mode, build-in microphone, you could gain clear recording videos. The mini digital camera also can be used as a webcam, you could have video calls or start living streaming to share things on social media, just turn off the camera, connect it with the computer, press power and mode button at the same time, then it will on the webcam mode.
【16X Digital Zoom & Pause Function】This digital camera supports 16X digital zoom, you could zoom in or out images by using the W/T button. The pause function allows you to pause when record or playback videos. And the build-in fill light helps you to take quality pictures in the dark.
【Portable & Easy to use】Smaller than smartphone, this compact portable mini camera is small enough to fit your pocket, you could bring it to anywhere, anytime. And this point and shoot digital camera is super easy to operate and control, a deal gift for seniors, teens, kids, and students.
【Permanent After-Sales Maintenance】If you have any questions or concerns about using this video camera, please contact us, we will provide you with the best 24/7 solutions, including returns or refunds due to quality issues.IEBRT customer service team.

Christmas themed Jigsaw Puzzle
Olaf Frozen Ornaments

Sale

Bestseller No. 1

Hallmark Keepsake Disney Frozen "Olaf In Summer" Holiday Ornament

Crafted by artist Jim Kemme with high-quality construction for years of enjoyment.
Festive and collectable, Hallmark Keepsake ornaments come in a gift box dated 2016 on the top. Each ornament includes a 2016 copyright stamping. The box can also be used for ornament storage.
Perfect gift ornament for Frozen collectors and fans. Available for a limited time
Each piece includes one Hallmark Keepsake Disney Frozen "Olaf In Summer" Holiday Ornament in a gift ready box.
From commemorating precious firsts to celebrating happy milestones, there's a Keepsake Ornament for everyone on your list.

Mini Bluetooth speaker

Bestseller No. 1

Travel Case Packed, EWA A106 Pro Portable Bluetooth Speaker with Custom Bass Radiator, Brief Design, IP67 Waterproof, Perfect Mini Speaker for Shower, Room, Bike, Car (Black)

IMPRESSIVE VOLUME AND BASS - A106Pro mini speaker is conveniently small but able to releasing crystal clear sound with impressive bass and room-filling loudness through a high-performance driver and a passive subwoofer. Small, but such powerful Bluetooth speakers. Wireless streaming music or internet radio services such as Pandora and Spotify from your Smartphone, iPhone, or other audio device with Bluetooth.
EASY TO CARRY - Weighing 6.2 ounces and measuringΦ1.89*H1.54 inches, along with the speaker, you will get a metal hook and a carrying case which allows you to take your music on the go, and also protect your EWA A106Pro portable speaker from damage. So it is perfect for outdoor, hiking, beach, dorm room, kitchen, bathroom, boat, golf car and more.
LONG BATTERY LIFE - Built-in Lithium-Polymer battery guarantees 6 hours of play time, and up to 8 hours(at 50% volume). Just half an hour of charge time with 1A charger equals 2 Hours of play time.
SIMPLE YET STYLISH DESIGN - Our vision was to make a small wireless speakers with bluetooth that is just a speaker, so you can use it anytime, anywhere. We gave up functions such as a microphone, 3.5mm jack and unnecessary buttons, leaving one silicone button (Hold to switch on/ off, one-tap to pause, double-tap or triple-tap to switch songs), a perfect gift.
WHAT YOU GET - 1 EWA A106Pro Bluetooth speaker, 1 micro USB to USB charging cable, a user manual, 1 carrying case, 1 metal hook, 1-year warranty and a 30-day risk free guarantee. (If you're not completely thrilled with your A106, send it back for a full refund, no questions asked).
Christmas Care Package Ideas for Adults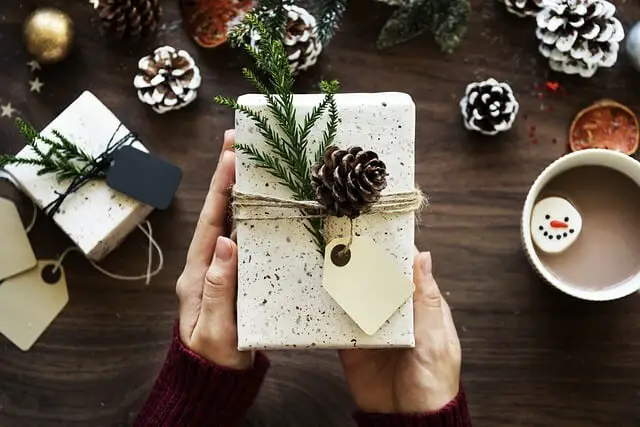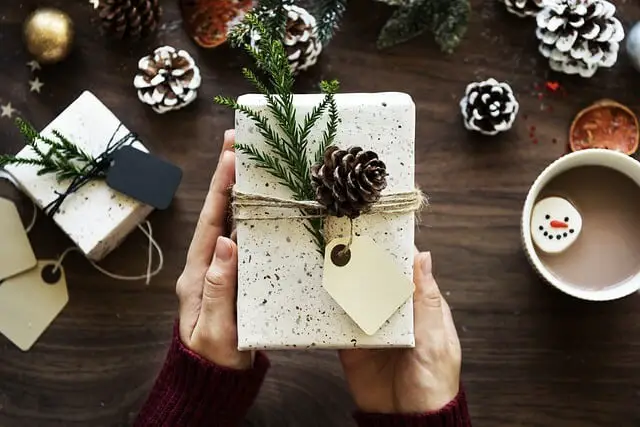 Got a special grown up in your life deserving of a Christmas Care Package this jolly season? A husband, maybe even a family friend? Here's our list of ideas to get some inspiration from:
Edible Decorating sprinkles

Bestseller No. 1

Dress My Cupcake Decorating Edible Cake and Cookie Confetti Sprinkles, Autumn Leaves, 2.2-Ounce

High quality edibles to decorate your cupcakes, cookies, baked goods and ice cream; Items within same container may vary slightly in shade
This product is prepared and packaged using machines that may come in contact with Wheat/Gluten, Eggs, Dairy Products, Peanuts, Soy, and Tree Nuts
Store in cool, dry area for long shelf life
Certified Kosher, Made in the USA
Combine with Dress My Cupcake wrappers, tissue pom poms and vintage straws to complete your dessert table

Homemade Cream Cheese-Bacon

Sale

Bestseller No. 1

Pack of red velvet cupcakes

Bestseller No. 1

Cookie Dough Bites, Red Velvet Cupcake, 3.1 Ounce (Pack of 12)

PERFECT MOVIE NIGHT CANDY: Bring the movie experience home with Cookie Dough Bites - mouthwatering raw cookie dough coated in creamy milk chocolate.
TRY OUR FLAVORS: Cookie Dough Bites, a fan favorite since 1997, now comes in many flavors – be sure to try them all! And, let us know what your faves are.
TRY 'EM FROZEN: For a unique and delicious chilled treat, pop some in the freezer and enjoy them frozen or chilled. You'll thank me later.
UNFORGETTABLE TASTE COMBINATION: Delicious raw, edible bite size cookie dough smothered in creamy milk chocolate. Eat the entire package or be nice and share some with a friend or family member. Try some today and experience what Cookie Dough Bites fans have been enjoying for decades!

Starbucks Gift Card

Bestseller No. 1

Starbucks Gift Cards Configuration Asin - Email Delivery

The balance of this card can be transferred to an existing card on your account 30 minutes after it is redeemed into your Starbucks account.
Your Starbucks Card eGift may only be used for making purchases at participating Starbucks stores.
Redemption: Instore and Online
No returns and no refunds on gift cards.

Hot sauce

Bestseller No. 1

Steve-O's Hot Sauce For Your Butthole (5 oz)

Just hot enough for your butthole to know about it and too delicious for your mouth to ever forget.
FLAVOR: Steve-O's Hot Sauce for Your Butthole is made with a Garlic Habanero flavor. Gluten free, great tasting, and just spicy enough to feel it again later.
HOW HOT IS IT? Hot Sauce for your butthole is pretty hot, which is why you'll feel it later on in the day. But it's not so hot that you can't add a little bit to your favorite meals for a little extra kick.
USES: With a unique garlic and habenaro flavor, some of our favorite meals to use Steve-O's hot sauce on are wings, burgers, stir fry, and chili. But it's not limited, Hot Sauce for Your Butthole is a great replacement for all of your favorite hot sauces.
ABOUT THE CREATOR: Created and taste-tested by none other than the great Steve-O.

Redcurrant Jam

Bestseller No. 1

Peppermint

Bestseller No. 1

Peppermint

Amazon Prime Video (Video on Demand)
Jennifer Garner, John Ortiz, John Gallagher Jr (Actors)
Pierre Morel (Director) - Chad St. John (Writer) - Tom Rosenberg (Producer)
English (Playback Language)
English (Subtitle)

Homemade Strawberry Extract

Bestseller No. 1

Strawberry Extract 4 oz, 4 Ounce

If you like the flavor of fresh strawberries, you will love our strawberry extract.
Added to your ice cream, cakes, strudels, fruit salads, pieces and strawberry sauces it will intensify the strawberry flavor.
Use it to give an extra boost to the flavor of your homemade strawberry jams and preserves
Sugar free strawberry extract

Christmas-themed mini desk tray

Sale

Bestseller No. 1

Winix 5500-2 Air Purifier with True HEPA, PlasmaWave and Odor Reducing Washable AOC Carbon Filter

True HEPA filter captures 99.97% of airborne pollutants; dust mites, pet dander, pollen and other allergens as small as 0.3 microns
Washable AOC Carbon Filter, made from activated carbon granulars for removal of household odors. Decibels 27.8 dB
PlasmaWave acts as a permanent filter to safely break down odor, allergens, chemical vapors and other pollutants with no harmful ozone
Smart Sensors gauge the air and our Auto Mode adjusts the fan to filter the air as needed; with a sleep mode for silent night time operation
CADR rated for 360 square feet room size. Suitable for medium and large rooms; kids bedrooms, family rooms and kitchens

Christmas-themed card games

Sale

Bestseller No. 1

AQUARIUS Elf Card Scramble Board Game - Elf The Movie Themed Christmas Board Game - Fun Family for Kids and Adults - Officially Licensed Elf Movie Merchandise & Collectibles

A CHRISTMAS GAME FOR THE WHOLE FAMILY: Enjoy this entertaining Christmas board game with friends and family as you journey across this Elf movie themed board game packed with imagery and inspired moments from this comedic Christmas movie favorite
COLLECT, MATCH AND OUTSTRATEGIZE your fellow Elves with this incredibly fun Family board game which includes a game board, 3 gameplay options, 4 character pieces, 32 action cards, 96 space cards and 80 scoring pieces. For 2-4 players, ages 12 and up.
LOOKING FOR CHRISTMAS GAMES FOR KIDS AND ADULTS? This Elf Christmas game is the perfect board game for kids and adults to enjoy for hours on end this Holiday season. Perfect for family game nights, Secret Santa, White Elephant and Christmas gifts
100% OFFICIALLY LICENSED ELF MOVIE MERCHANDISE: The Elf Card Scramble Board game is designed by AQUARIUS and officially authorized by Warner Brothers. It's the perfect piece of Elf movie collectible memorabilia to add to your collection
THE AQUARIUS PROMISE: It's simple. We stand behind our products 100% and if you're not completely satisfied with your purchase, we'll offer you a full refund! Click the yellow "Add to Cart" button today and buy with confidence

Table-top Christmas tree

Sale

Bestseller No. 1

MoonLa 24" Tabletop Mini Christmas Tree Battery Operated with String Lights, Star Treetop & Ornaments, Best DIY Christmas Decorations

【Mini Christmas Tree 】Best 24" Tabletop Christmas Tree and Christmas Decorations for decorating homes, offices, classrooms etc. Fiting on a countertop, table, or mantel. Lighting up your home and adding holiday ambience.
【All-in-One for DIY】Make your own Christmas tree with your families and kids: 1 Christmas Tree, 50-led string lights, 1 golden star treetop, 6 Bunch of red berries, 6 pine cone, 6 Santa Claus, 12 colorful Christmas ball ornaments, 12 Christmas Wish Cards, Let your kids write down their wishes and hang on the Xmas tree, and you make the wishes come true. You surely are the bringer of happiness.
【Battery Operated & 8 Lighting Modes】Small ChristmasTree Powered by 3 AA batteries(not included), so you can put it wherever you want. You don't need to worry about no place to plug-in power. 50 LED lights string with 8 different lighting modes, comes with a controller for easy to change the modes as you like.
【Premium Quality & Steady Base】Our Artificial Christmas Tree adopted high quality PVC material, not only makes the tree looks more real and more full, but also add the anti-crush capacity to the tree. Fine workmanship for durable and long-lasting use. and Super stable base wrapped in the red cloth helps support and balance the tree, preventing it from tipping over. Besides, the red cloth has a good decorative effect.
【100% SATISFACTION CUSTOMER SERVICE】 Your satisfaction is our pursued goal, if you aren't happy with MoonLa Mini Christmas Tree for ANY reason, let us know and you will get your money back or resend, WORRY FREE!

Lemonade mix

Bestseller No. 1

BBQ sauce

Bestseller No. 1

ORGANICVILLE Organic Original BBQ Sauce, 14 OZ

150+ banned colors, flavors, preservatives and other ingredients often found in food
No hydrogenated fats or high fructose corn syrup allowed in any food
No bleached or bromated flour
No synthetic nitrates or nitrites

Season's Greetings card

Bestseller No. 1

Pop Up Card Graduation Season Greeting Card, 3D Popup Greeting Cards, for Mothers Day, Spring, Fathers Day, Graduation, Birthday, Wedding, Anniversary, Thankful for You, Get Well, All Occasion

Graduation season greeting Pop Up Card, 3D Popup Greeting Cards, for Mothers Day, Spring, Fathers Day, Graduation, Birthday, Wedding, Anniversary, Thankful for You, Get Well, All Occasion Pop up The best Fantastic gift option for to wish your family, elderly, children, relatives, friends, neighbors and colleagues etc whoever you love, 3D Pop up Greeting Cards accented with beautiful glitter, and the message: "Thankful for you all year long."
Celebrate a birthday or holiday, or let a friend or family member know you're thinking of them with an impressive card that's sure to brighten their day.
With a special design and sincere sentiment, this pop-up card is the perfect way to let one of your favorite people know how much they're appreciated, today and always.
Pop up Thank you Cards Size: 5.1*7.1inches, comes with envelope,The handmade card is more than just a greeting card, the best gift for the one you love so much,Embroider eco-friendly cards are made with paper from well-managed forests.
3D Pop up Greeting Cards offers stylish shoppers a curated and considered line of upscale and unique cards and gifts that reflect their personal style and make an immediate and lasting impression.

Seasoning Packets

Bestseller No. 1

Oil diffuser

Bestseller No. 1

InnoGear Essential Oil Diffuser, Upgraded Diffusers for Essential Oils Aromatherapy Diffuser Cool Mist Humidifier with 7 Colors Lights 2 Mist Mode Waterless Auto Off for Home Office Room, Basic White

Compact Size for Space-saving: Without occupying much space, you can easily place this palm sized diffuser on your desk, countertop, or pack in carry-on while on the go.
2 Misting Modes: You can set it to intermittent mist (6-8 hrs working time) that diffuser mists and pauses every 30s, it goes for almost the whole night; Or set it to continuous mist (3-4 hrs working time) that keep misting until water runs out, it creates an instant fragrance in your room.
PP Material and Cool Mist: Using PP material, this diffuser disperses a comfortable stream of room-temperature mist, which provides ideal coverage for small or medium sized room.
Colorful Mood Light: InnoGear essential oil diffuser has 8 soothing colors, light can switch from dim to bright. Great for creating atmosphere, meditation, or using as a night light.
Wateless Auto-off: You can enjoy a restful sleep and keep this diffuser on at night without worrying about overheating. The diffuser will automatically shut off once the water runs out.

Tea tree oil

Bestseller No. 1

100% Pure Tea Tree Essential Oil (Large 5 oz) - Premium Grade Tea Tree Oil for Skin, Hair, Dry Scalp, Nail, Aromatherapy and Diffuser, Huge Bottle with Dropper, by Lagunamoon, 150ml, Package May Vary

100% Pure: Steam distilled from natural Melaleuca Alterfornia tree leaves. Premium Grade with No additives, fillers, bases or carriers added. Vegan and cruelty-free.
For Face/Skin: Properly blended with carrier oil for skin cleanser to reduce redness, unclog pores, and promote healing of existing breakouts. also great for aromatherapy added in essential oil diffuser.
For Hair&Scalp: Tea tree oil can hydrate and cleanse locks of your hair and helps minimize the appearance of flakes in your hair to keep your hair scalp stay healthy and moisturized.
For Nail: Help boost your nail care as cuticle oil that will keep your nail healthy and shine.
Topically Applied: Safe for skin when properly diluted with a carrier oil or your any bath & body products. Perfect to DIY your own shampoo, body wash, deodorant, soap, all-purpose cleanser. Remember to test for sensitivities and allergies before using.

Bottle of wine

Bestseller No. 1

Portable cocktail kit

Bestseller No. 1

Bartender Kit Bag Pack of 12 – Portable Bar Tool Roll Bag, Perfect for traveling and Party Event – GJB01 (Bag+Tools)

SOLID AND DURABLE:Heavy-duty and high-grade bar accessories packed in a reinforced canvas bag with sturdy full-grain leather straps and steel buckles.This entire travel cocktail shaker set have been carefully tested by our top mixologists.
12-PIECE ALL-INCLUSIVE:Our portable cocktail mixer set is a brilliant way to hit the ground running. Contains 12 stainless steel bar tools accessories and a stylish carry-on bartender roll.
LARGE CAPACITY:Our professional bartender kit bag is carefully designed with extra inner straps and compartments to keep your boston shaker and other barware tools organized and accessible at all times.With 27 different pockets and fixed straps, you can fit any tools combination or even carry your liquor bottle.
PERFECT GIFT:Best impressive gifr for cocktail lovers or amateur bartender.Whether it's an anniversary, wedding, Christmas, Father's day or any other occasion,your recipient will be thrilled like a child in a candy store.
MAKE COCKTAIL ANYWHERE YOU GO:Whether you're a professional mixologist on the road or a cocktail enthusiast on your way to bartend at a friend's party, this bartender kit bag is the way to go.

Yuletide Goat figurine

Bestseller No. 1

MINIOZE Yule Goat Vikings Christmas Yuletide Pagan Themed Welcome Extra Big Large Jumbo for Party Outdoor Outside Decorations Ornament Picks Garden Yard Decor Double Sided 12.5 X 18 Flag

Fabric: 100% single translucent polyester fibers supplies merch items products. SIZE: 12.5 x 18 inch 32cm*48cm
[Applicable Scene] Decoration site: outdoor outside garden yard lawn camping camper beach patio lamppost wind barn beachy farmhouse decorations ornament picks house home porch mailbox seasonal Parade. Very suitable for hanging on standard flagpole or flagpole - even in the breeze, light fabrics will fly. Suitable for indoor or outdoor use.
[Product Performance] Fade Resistant And Pretreated With UV Protector To Protect Vibrancy Of Colors In Sunlight. It's the best gift for your family and yourself on Halloween, Christmas and other holidays.
[Fittings construction] Easy to install, flagpole excluded. It's a good decoration for Halloween and Christmas holidays.
[Delivery time] Delivery in 6-15 days

Christmas Pajamas

Bestseller No. 1

Family Feeling Baby Infant Holiday Christmas Polar Bear Plaid Matching Family Long Sleeves Pajamas Set Grey Size 18-24M

100% Cotton ,all pajamas in this set are soft, stretchy, and feature easy machine-washable care
Perfect comfy, lightweight pjs for Christmas morning pictures, lounging on movie night, gift-giving traditions, and breakfast with Santa
These holiday group pajamas for men, women, kids, toddlers and babies.The top is grey with polar bear wearing a Christmas hat and scarf and gloves,the pants are classic buffalo plaid design.
Kid's set with knit cuff at ankles and adult's set with wide foot mouth.
NOTE:Each set sold separately, sale is only for one pair.Please choose one or two bigger size for your kids.For adults' set, just choose the right size refer to the size chart.

Citrus scented cologne

Bestseller No. 1

Cactus Embroidery Art

Bestseller No. 1

AIRDEA DIY 5D Diamond Painting Kit, Desert Cactus Full Diamond Embroidery Rhinestone Cross Stitch Arts Craft Supply for Home Wall Decor 11.8x15.8 inch

ADD MORE FUN TO LIFE - DIY diamond painting can experience a sense of achievement, learn to reduce stress, emotional adjustment, enhance self-confidence and perseverance cultivate patience, the elderly and children are suitable. Canvas Size 11.8x15.8 inch
CANVAS WALL DECOR - High clear oil painting canvas is waterproof and even texture, the pattern itself has a sticky background and plastic protective film to keep the picture sticky, so that you could easy to complete the picture.
SUPER FLASH DIAMONDS - There are 17 square sections above the round drills to look shiny and will be never fade, more vibrant and brilliant than the resin diamonds. Shining in the light, is the most popular DIY decoration.
UNIQUE BEAUTY AND FASHION DESIGN - If you think the decoration of your house is insipid and ordinary, our Cross Stitch Diamond Painting Kits can help you to make your drawing room, bedroom and other places become vivifying.
DIY PRODUCTION STEPS - Firstly place the same diamonds in tray, then take the "pen" insert to the square adhesive lightly, leave some adhesive on the pen, finally pick up the diamond and place it on the corresponding number on the canvas.

Wooden Swiss army knife

Bestseller No. 1

Victorinox Huntsman Wood Walnut - Swiss Army Pocket Knife 91 mm - 13 Tools

Functional yet elegant, the Huntsman Wood Swiss Army Knife packs 13 essential functions into its slimline profile, which is encased in scales of elegant, durable walnut wood
With the wood giving it a handcrafted, tactile feel, each tool is unique, thanks to the material's natural grain
Huntsman 1.3711.63 - Color : Walnut - Length : 91 mm (3,58 inch.) - Width : 18 mm (0,80 inch.) - Weight : 95 g (0,20 Ib)
Functions : - 1. Blade, large - 2. Blade, small - 3. Wood saw - 4. Corkscrew - 5. Scissors - 6. Can opener with - 7. - screwdriver 3 mm - 8. Cap lifter with - 9. - screwdriver 5 mm - 10. - Wire stripper - 11. Reamer, punch and sewing awl - 12. Multi purpose hook - 13. Key ring

Jewelry box

Bestseller No. 1

Homde Jewelry Organizer Girls Women Jewelry Box for Necklaces Rings Earrings Gift Jewelry Storage Case Porcelain Pattern Series (Black)

ELEGANT AND UNIQUE APPEARANCE: Black PU-leather with soft gray lining, embellished with porcelain patterns. The harmonious combination of materials and colors can attract attention no matter where you place it
DIMENSIONS: 7.1 inches (length) X 4.0 inches (width) X 9.1 inches (height), large enough to hold your watches, necklaces, earrings, bracelets, hair clips, brooches and other jewelry accessories
3 DRAWERS: Vertical drawer 1 has a ring roll and 3 removable six-hole earring cards. The vertical drawer 2 has 6 hooks with a storage bag for necklaces and pendants to prevent them from tangling. The horizontal drawer is divided into 2 large spaces, in which large accessories such as brooches, watches and headdress flowers can be placed
PERFECT DETAILS: Each drawer is equipped with a galvanized metal handle. A large transparent glass window in front of the jewelry box, offers you an open view of the displayed jewelry accessories, making it easy for you to take and place jewelries
PERFECT GIFT: Ideal gift for Valentine's Day, Mother's Day, Thanksgiving Day, Christmas, birthday and wedding. (Watch & Jewelry are not included)

Mini wreaths

Bestseller No. 1

Shiny Flower 12 Pcs Christmas Candle Rings Wreath Mini Christmas Wreath with Red Artificial Berry Christmas Pine Wreath Candle Holder Rings for Christmas Holiday Table Decorations (3 inch)

PACKAGE & SIZE: One order comes with 12 Pcs of Christmas candle ring wreaths. The outside diameter of the wreath is 5", the inside diameter is 3" , can hold 3.5" diameter candles. Each wreath has 8 berries and the lengh of the grass is about 0.8".
MATERIAL: This Christmas candle ring wreaths are made of eco-friendly plastic, have a realistic look and a soothing touch, very cute and durable.
DELICATE DESIGN: This Christmas candle ring wreaths are well designed and made by hand, stylish and cute, add to the traditional color of the season. Ideal for the Christmas day or even daily decorations.
OCCASIONS: You can use our mini wreaths as candlesticks, or just hang them up as decorations. Suitable for tables, mantels, kitchen, bedroom, livingroom and any place you want to decorate.
EASY TO USE: These wreaths are very easy to set up or hung on all your favorite items, they are very cute, simple but exquisite, ideal decorations for your room or gifts for your friend.

Italian leather gloves

Bestseller No. 1

Harssidanzar Womens Luxury Italian Lambskin Leather Driving Gloves Unlined Vintage Finished Touchscreen Upgrade, Black, L

Comfortable and perfect Grip: Our gloves feature a pre-rotated finger design which gradually adapts to your hand's natural curving motion. Besides, the design gives you a more effortless and comfortable grip that allows you to power through the extra miles while driving.
Maximum breathability: Our gloves features Motion Zones over the knuckles, Web Zones between the fingers that ensure that the gloves support the hands' natural dexterity while enabling them to breathe and release heat. The ventilation ducts between the fingers offer maximum breathability and flexibility for your drive.
Premium durable Italian Lambskin Leather: Our gloves designed by an orthopedical hand specializer. They begin with exceptional leathers like supple sheepskin 100% Soft Italian Lambskin which promote excellent durability.
100% satisfaction guarantee: Our Harssidanzar Women's Touchscreen driving gloves are backed with 100% lifetime warranty, 100% satisfaction guarantee or 100% money back terms; Love them or we'll repurchase them from you, no questions asked! Shop with us and enjoy our friendliest Customer Service!

Portable pineapple cocktail shaker
Liquid stainless steel Flask

Bestseller No. 1

Scilogex Wide Mouth DILVAC Stainless Steel Cased Dewar Flask for Liquid Nitrogen, Liquified Gases, and Dry Ice, with Lid-Clamps and Vented Lid |2 Liter

An excellent wide mouth liquid nitrogen Dewar, well suited for transporting all other liquified gases and dry ice. Scilogex Dewar flasks are designed to be tough and robust, and all are rust-free, non-corrosive and hygienic. Double-walled boroscilicate glass, vacuum pumped and silvered to ensure efficient storage and transportation.
The wide mouth design of this Dewar tank provides easy access and is particularly popular in many laboratory applications as the shallow form allows for the minimum amount of coolant to be used. Lid-clamps secure the lid for safe transportation and minimizing spillage.
This cryo tank is designed for use in laboratories, field applications, and other environments where liquid nitrogen is used. Excellent for flash freezing and transporting biological samples, vaccines, specimens, and even culinary products.
Optimized to ensure safety and reduce evaporation. Depending on Dewar size, holding times range from 38 to 54 hours. Lid clamps are easy to operate, durable, and secure.
Available in a range of sizes, including 1 liter, 2 liter, and 4.5 liter container.

Electric shaver

Bestseller No. 1

Norelco Shaver 2300 Rechargeable Electric Shaver with PopUp Trimmer S1211/81, Black, 1 Count

ComfortCut Blades Get a clean shave that's comfortable on your skin. Rounded blade caps shield 27 self-sharpening blades to gently cut hair just above skin level and help the shaver glide smoothly over your skin
Experience a convenient clean shave with heads that flex and float in 4 directions. The head adjusts to the curves of your face, ensuring smooth contact with your skin without a lot of pressure. 4D Flex Heads follow your face's contours for a clean shave
Pop-up trimmer for mustache and sideburns Finish your look with the built-in trimmer. It's ideal for maintaining your mustache and trimming your sideburns
One-touch open for easy cleaning Experience a convenient clean shave with heads that flex and float in 4 directions. The head adjusts to the curves of your face, ensuring smooth contact with your skin without a lot of pressure
40 minutes of cordless shaving from an 8-hour charge Up to 40 minutes of cordless runtime - that's about 13 shaves - after an 8-hour charge. Or plug it in for instant, continuous power

New Year Agenda Journal

Bestseller No. 1

Customized Seasons Greetings notepad

Bestseller No. 1

Pocket Radar Smart Coach / Compatible with Pocket Radar App

Innovative stand-alone accurate radar gun that can also be used with an app on iOS and Android devices
Exit Velocities, pitching speeds, shooting speeds, serving speeds and more can be displayed on your iOS or Android devices in bright red LED and announced via speaker
Record auto-edited videos with speed embedded that you can share via email, text message or social media using the Free Pocket Radar App that pairs to the Smart Coach device via Bluetooth
Track data over time in your history and export to a CSV file to monitor your progress
Compatible with the Free Pocket Radar App on Apple and Android devices; Includes 2 year manufacturer's warranty

Christmas-themed Desk calendar

Bestseller No. 1

Ambesonne Winter Tablecloth, Various Different Ornate Snowflakes Blizzard Cold Season Xmas Themed, Rectangular Table Cover for Dining Room Kitchen Decor, 60" X 84", White Blue

60 Inches wide x 84 Inches long - Highly unique. Versatile. Fun.
Machine washable - Cold cycle. Easy to clean. Durable enough for both indoor and outdoor use.
Made from - High quality 100% polyester woven silky satin fabric with hand-sewn finished edges
Creates - A wonderful and luxurious setting for your family and friends to enjoy together.
Perfect - For any occasion at home, party, hotel, restaurant, cafe, kitchen, dining room.

Christmas-themed Popcorn Jar

Bestseller No. 1

Urban Accents MOVIE NIGHT™ Popcorn Kernels and Popcorn Seasoning Variety Pack (set of 8) - 3 Non-GMO Popcorn Kernel Packs and 5 Gourmet Popcorn Snack Seasoning- Perfect Gift for any Occasion

BURSTING WITH FLAVOR: We've included a popcorn flavoring for every taste! White Cheddar, Sweet & Salty Kettlecorn, Chili Lime, Buttery Caramel and Sizzling Sriracha gourmet popcorn seasoning.
POPCORN GIFT SET: Give this delicious popcorn kernel and seasoning set at your next dinner party or holiday gathering – it's the perfect foodie gift for any occasion!
NOT JUST FOR POPCORN: Use our spices however you like! Sprinkle these popcorn topping blends on potatoes, nuts, chips and ice cream!
WORLD'S FINEST: We only use the best popcorn kernels - Non-GMO Project Verified and grown in the Midwest USA. Light, crunchy and delightfully tasty!
URBAN ACCENTS: Urban Accents is a specialty food company based in Chicago, Illinois that manufactures and distributes spice blends, grilling rubs, sea salts and a full collection of products designed for use in gourmet cooking.

Gold earrings

Bestseller No. 1

PAVOI 14K Yellow Gold Colored Lightweight Chunky Open Hoops | 30mm Yellow Gold Hoop Earrings for Women

PAVOI 4.5mm Thick 30mm / 1.2 Inch Diameter Yellow Gold Colored Small Hoop Earrings. A perfect gift! These Hoop Earrings are always Best Sellers!
This thick hoop earring is crafted to be lightweight for easy all-day wear. They are Hypoallergenic; Nickel and Lead-Free with Stainless Steel Post
✦ MADE WITH LOVE ✦ This unique and heartfelt product is beautifully packaged and ready for giving. Makes a sentimental surprise for any awesome lady. Great gifts for Mom or Grandma on Mother's Day, anniversary, birthday, or wedding celebration.
✦ 90 DAY GUARANTEE ✦ To Ensure Your Complete Satisfaction, We Offer a 90 Day No-Questions-Asked Money Back Guarantee. All the metals we use are lead free, nickel free and hypoallergenic. Excellent customer service. PAVOI 100% guarantees your satisfaction.
✦ PROUDLY AMERICAN OWNED ✦ We are an American owned and operated company! Please search PAVOI on Amazon for more of our designs!

Holiday Themed Magazines

Sale

Bestseller No. 1

Peppermint tea

Bestseller No. 1

Organic Peppermint Tea Bags | 100 Tea Bags | Eco-Conscious Tea Bags in Kraft Bag | Raw from USA | by FGO

PEPPERMINT LEAF TEA BAGS - 100 Tea Bags filled with premium peppermint leaf from USA.
ORGANIC PEPPERMINT LEAF TEA - The tea is filled into tea bags and packed into foil-lined kraft bags in California
100 ECO-CONSCIOUS TEA BAGS - Our premium tea bags are constructed of Abacá Hemp Fiber Paper. They are free of dyes, adhesive, glue and chlorine bleach. No staples, strings, bags or extra waste - just delicious tea!
CERTIFIED USDA ORGANIC - All our products are certified USDA Organic by California Certified Organic Farmers (CCOF), a leader in organic certification. Look for the USDA Organic seal on our products!
LOVE IT OR WE BUY IT - We don't think you should pay for products that you don't love. If you aren't enjoying our Organic Peppermint Leaf Tea, simply let us know and we will refund your order - it's as easy as that!

Canned Ham

Sale

Bestseller No. 1

Pistachios

Bestseller No. 1

Wonderful Pistachios, Roasted and Salted, 32 Ounce

SIZE: 32 Ounce Bag
FLAVOR: Roasted & Salted. Our best-sellingflavor, perfect for everyday snacking
EVERYDAY SNACKING: Perfect for easy entertaining and snacking throughout the day
CALIFORNIA GROWN: Wonderful Pistachios owns, cultivates and harvests more than 75, 000 acres of pistachio and almond California orchards, where we carefully tend and harvest using the latest sustainable practices.
Gluten Free, Non-GMO Project Verified

Protein bars

Sale

Bestseller No. 1

Pure Protein Bars, High Protein, Nutritious Snacks to Support Energy, Low Sugar, Gluten Free, Chocolate Peanut Butter, 1.76 Ounce, 12 Pack

You will receive (12) Pure Protein Bars, Chocolate Peanut Butter, 1.76 Ounce
A DELICIOUS HIGH PROTEIN BAR: Pure Protein Bars are the perfect combination of high protein, only 2g of sugar and great taste. This delicious Chocolate Peanut Butter bar has 20g of protein for quick and sustained energy, and it is gluten free.
ON-THE-GO PROTEIN SNACK: Pure Protein Bars fuel your on-the-go active lifestyle. This protein bar is packed with a high quality protein blend for both quick and sustained energy, and full of flavor to satisfy your sweet tooth one bite at a time. Fuel your workout and nutritious balanced diet.
PRE- AND POST-WORKOUT FUEL: Pure Protein Bars are perfect for before or after a workout. Grab a protein bar about an hour before a workout to provide carbs and protein for energy and lean muscle support. Treat yourself after your workout to replenish energy and help the muscle recovery process.
COMPARE PURE PROTEIN BARS: Quest, Premier Protein, Oh Yeah One, Clif Builders, Power Crunch, RX Bar, BSN Protein, Gatorade, Kellogg's, ThinkThink, KIND, Lupii, Nature Valley, Fitcrunch, Powerbar, Atkins, Orgain, One Protein bar, MusclePharm, Oatmega, MuscleTech, Optimum Nutrition

BBQ sauce

Bestseller No. 1

ORGANICVILLE Organic Original BBQ Sauce, 14 OZ

150+ banned colors, flavors, preservatives and other ingredients often found in food
No hydrogenated fats or high fructose corn syrup allowed in any food
No bleached or bromated flour
No synthetic nitrates or nitrites

Eggnog

Sale

Bestseller No. 1

Borden Premium Egg Nog

Pack of 2 shelf stable packages, 32 ounces each. A classic treat!
Resealable tetra-pack carton extends shelf life.
The great classic Borden egg nog you love, in new updated packaging.
Delicious recipes on the box!

Colorful cookie containers
Fruitcake

Bestseller No. 1

Williamson's Spiced Fruitcake, Fruit Cake, Freshly Made, Gourmet Snack, Food Gift with Fine Fruits and Nuts (20 OZ)

YEAR-ROUND TREAT: Williamson's Spiced Fruitcake is a delicious treat, perfect for anytime of the year and for any occasion. Family gatherings, birthday parties, holiday celebrations – these fruitcakes will satisfy all your friends and family.
AUTHENTIC: Williamson's has been carried in Kroger's for over 20 years and is made with a 150-year-old recipe. Time has shown that this fruitcake is a hit!
FRESH: Each Williamson's Spiced Fruitcake is made fresh in the USA and is packaged immediately so that it stays good and never dries out.
GENEROUS FLAVORS: These fruitcakes are all made with quality, fresh ingredients. Cherries, pineapple, raisins, nuts, and a gentle touch of cinnamon and spice will keep you coming back for more!
HAVE IT YOUR WAY: Williamson's Spiced Fruitcake can be enjoyed at room temperature, cold, or even toasted! Have it with your morning coffee, or an evening cup of tea. The Williamson's Spiced Fruitcake pairs well with your favorite hot or cold drink and is sure to satisfy your cravings.

Packets of Cocoa Powder

Bestseller No. 1

Merry Christmas cookie jar

Sale

Bestseller No. 1

Hallmark Keepsake Christmas Ornament 2018 Year Dated, Grandma's Cookie Jar

Artist crafted by Matt Johnson, this Christmas tree ornament comes pre-packaged in a box for easy gift giving, preservation and storage. Year dated 2018 on ornament.
On cookie jar front: Grandma's treats. Always eat dessert first. On cookie jar lid: Grandma's treats. Spoiling grandkids since forever. On cookie jar back: A playful Nutrition Facts label.
With unparalleled artistry and exceptional detail, each festive and collectible Keepsake Ornament is made for years of celebrations. From preserving precious memories to commemorating special milestones and interests, there's a Hallmark ornament for everyone on your gift list.
Hallmark has been your family-owned creator of greeting cards, gifts, gift wrap, ornaments and more for over 100 years. We take deep pride in helping individuals connect in just the right way.
Plastic Christmas tree ornament is lead-free and measures 2.38" W x 3" H x 1.82" D.

Christmas scented candles

Bestseller No. 1

Holiday Candles | Christmas Scented Candles | Luxury Soy & Beeswax Candles for Home | 16 oz. Large Jar Candle | All Natural, Hand Poured | Fall Candles

Unique Scent: Santa's Cookies is one of our seasonal scents, a holiday blend of cookies, spice and everything nice!
Maximum Fragrance: Our products contain the maximum amount of premium essential oils and fragrance oils to produce aromatic and highly scented candles. Our oversized sixteen-ounce candles will fill large bedrooms with exquisite scents.
Luxurious Home Decor: Housed in a beautiful red frosted jar with a gold lid, this stylish candle adds to any home, bedroom or bathroom décor.
The Perfect Gift for Her or Him: Elegantly packaged, your candle will arrive in a Love & Linger branded box, a perfect gift for her.
All Natural: Our hand poured candles use the finest fragrance oils, mixed in an organic soy and beeswax blend, with lead-free cotton wicks. The result is a non-toxic, long burning candle that will fill your home with a warm and inviting fragrance.

Christmas postcards

Bestseller No. 1

Assorted Christmas Postcards - 40 Funny Christmas Postcards - 4 x 6 Inch Postcards (Long Night)

Holiday postcards measure 4x6 inch and are ready for the mail! No envelope necessary. Just add a stamp!
Funny assorted Christmas postcards. 4 designs, 10 of each design. 40 postcards total.
Designed and printed in the USA.
Printed on heavy card stock and easy to write on. Just fill out and mail with postcard stamp.
Let people know you are thinking of them during Christmas and give them a smile at the same time.

Elf kisses stickers

Bestseller No. 1

Christmas tree star

Sale

Bestseller No. 1

Empty Christmas-themed scrapbook
Gold ornaments

Bestseller No. 1

Valery Madelyn 16ct 80mm Christmas Ball Ornaments White Gold, Large Shatterproof Plastic Christmas Tree Ornaments Bulk Xmas Decorations Home Decor, Themed with Tree Skirt (Not Included)

【Sizes & Quantities】 Pack of 16 ornaments, all of the balls' sizes are 3.15inch/8cm (Large)
【Elegant Theme】 The traditional Christmas color-gold brings the festive atmosphere, plus with pure white for accent, create the elegant and luxury touch
【Unique Design】 Mixture of glittery, shiny, matte textures and star, leaves painting, the unique painting designs and novelty shapes help these Xmas ornaments place a clean, fresh and romantic Christmas accent
【Quick & Easy to Hang】 Built-in caps and pre-attached string make these tree ornaments easy to hang from any tree branch, wreath, garland for a variety of occasion decoration, like Christmas, wedding, party, etc
【Durable Plastic Material】 Combine the beauty and luster of real glass with the unbreakable practicality of plastic. These shatterproof ornaments perfect for homes with children or pets

Silky red tie

Bestseller No. 1

TIE G Solid Color Satin Mens Ties Woven Silky Touch 3.35" Neck Tie in Gift Box (Red)

Yarn Dyed first and weave later to keep A even colors on tie surface ,Satin Solid tie with high quality interlining to match on any suits when has A events and working.Interlining is important to made Tie quality inside same as outside materials to maintain balance and shape after several washing
Micro Fiber Satin to handle easily washable by machine warm water and possible to use steam Iron at low temperature,Solid Finest Yarn,Silky Touch Finishing
Long lenth 58 inch and blade 3.35 inch ties with Vivid colors will give you real hero in any events such as Wedding Ceremony/ Prom Party / Chorus Team/ Christmas/ New year/Office work on weekend/First meeting .
Refund and Replacement : Anytime return and change if you are not satisfy on Dress colors of your partners.
Click on Our Brand Tie G U Style for More Item& Colors (5pcs set/Bow tie set/Men's Shirts/Suspenders sets)

Christmas-themed tea mug

Bestseller No. 1

Andaz Press Funny Quirky 11oz. Ceramic Coffee Tea Mug Gag Gift, Nacho Average Principal, 1-Pack, Spanish Themed Birthday Christmas Gift Ideas Coworker Him Her, Includes Gift Box

INCLUDES: 1 coffee mug printed on both sides, with gift box, designed by Andaz Press.
DETAILS: Holds 11oz of your favorite tea, coffee or beverage. MATERIAL: Ceramic, UV protected, FDA compliant. Microwave and dishwasher safe. To keep your mug looking awesome, hand washing is highly recommended.
PERFECT to give your friends and family for birthdays, as a Christmas gift, or just because.
CAREFULLY GIFT PACKAGED: Each mug is carefully packaged in a durable white gift box. They are guaranteed to arrive safely, and ready for gifting.
MICROWAVE AND DISHWASHER SAFE: Mug is printed on both sides in the USA with superior, permanent inks that will never fade or lose their glow.

Sparkly Christmas lights
Set of wine glasses

Bestseller No. 1

[Set of 8, 12 Ounce] All-Purpose Wine Glasses, Lead Free, Classic

Set of 8, 12 Ounce lead-free wine glasses, timeless design and clean lines ensure a classic.
The clear wine glasses are made from high quality glass. They allow for complete content visibility so you can showcase your delicious red and white wines for a quality presentation.
All-purpose wine glasses its elegant style is ideal for hotels, pubs, restaurants, weddings and lounges where multiple glasses of wine are being served at once.
Durable and Dishwasher safe for quick, easy clean up; Do not force bowl tightly over dishwasher rack prongs; do not twist stem and bowl while holding one or the other tightly.
Treat yourself to a durable, dishwasher-safe glassware set that will live with you for years, or delight your favorite newlyweds, hosts, or new homeowners with a thoughtful, enduring gift.

Christmas-themed passport holder

Bestseller No. 1

Michael Kors Jet Set Travel Medium Passport Case - Vanilla

Size Approximate Measurements: 4.25 " L x 5.5" H
MK signature PVC & Leather
Michael Kors lettering logo on front
Interior feature 6 credit card slots, ID Window, 2 multi-purpose slip pockets, & slip pocket holder for
MK signature fabric and leather trim lining

Santa Hat

Bestseller No. 1

Christmas Hat, Santa Hat, Xmas Holiday Hat for Adults , Unisex Velvet Comfort Christmas Hats Extra Thicken Classic Fur for Christmas New Year Festive Holiday Party Supplies

☃ WONDERFUL CHRISTMAS GIFTS: The Christmas hats hat is perfect for most Adult,Women and Men. Great gifts for friends and families. The Santa Hat brings a nice atmosphere in the Christmas, the child's interesting gift.
☃ KEEP THE NEW YEAR WARM:The santa hat with thickened design lining can keeps warm in cold. The absorb sweat lining makes it comfortable to wear and won't let you embarrassed when you take the hat off.You will feel warm and happy in the New Year.
☃ SOFT AND HIGH QUALITY: The santa hat made of high quality plush. Red Velvet fabric and double comfortable liner make adult santa hats soft and good touch feeling. Soft comfortable fabric to protect your head and hair without irritation or sweat!Hand washable,not allergic and Eco-friendly.You and your family will love it.
☃ LAST FOR MANY SEASONS: The christmas hats with traditional red and white, hand-wash needed, it's super comfortable for long term wear.Workmanship ensures the big Santa hats last for many seasons to come.
☃ BEST CHRISTMAS PARTY FAVOR DECORATIONS: Perfect decoration prop headwear for party costume to create a pleasant and interesting atmosphere. Great costume accessories for Christmas,Halloween,Xmas cosplay,Party, Birthday, New Year, or even for giggles,sales,promotion,annual ceremony,community activities,stage performance,holiday party,etc.

Champagne candles

Bestseller No. 1

Mistletoe decorations

Bestseller No. 1

Whiskey stones Giftset

Sale

Bestseller No. 1

Whiskey Glass Set of 2 - Bourbon Whiskey Stones Gift Set - Rocks Whisky Chilling Stones - Scotch Glassess Gift in Wooden Box - Wisky Stones Set - Burbon Gifts for Men Dad for Birthday Fathers Day

All-in-one glassware gift box. Whisky glasses (10oz / 300ml) made for tasting the full flavor of whisky, burbon, scotch. 8 natural granite wisky stones kit keep the drink saturated without diluting melted ice. The velvet bag will protect chilling rocks for a long time. Tongs and 2 slate table coasters perfectly complement this gorgeous bourbon gift set. Cool whiskey glass gift boxed set will be premium gift for whiskey drinker.
Ideal present for any occasion. Perfect for birthday, retirement, wedding, anniversary, housewares, housewarming gift, independence day, father's day, memorial day, best friend day, labor day, christmas, thanksgiving day, valentine's day, flack friday, cyber monday, ny, new year, veterans day. Whiskey gift boxed set is amazing present for your boss, boyfriend, brother, uncle, son, grandfather, husband, best man, dad, father.
Premium crafted wooden gift box. Whiskey glasses and stones gift set for men in the luxurious wooden gift box will be great man gift ideas. Scotch stones gift wooden box looks luxury and presentable. Our whiskey gift set is an absolute must-have for a scotch, bourbon or whiskey lover. Make happy your loved ones with an awesome scotch gift with drink stones. Bourbon drinker gift ideas for him and for guys who have everything, groomsmen, stepfather, step dad, friends or wisky lovers men.
High quality and natural materials. Our scotch drinking glasses made of high quality safe lead-free glass and has unique shape. Whiskey chilling stones made of natural granite and serves to chill it perfectly well for sipping your soft whiskey. Each polished stone is washable and reusable. Slate coasters look rich and stylish. Use metal tongs for gently place whisky stones in rocks glasses. Enjoy whiskey glassware gift set from Whiskoff.
We make things easy for you. Our scotch whiskey glasses set are customers approved, and we provide broken glass replacement policy. Just choose whiskey stones wooden box with whiskey glass and make happy loved ones. Our company made impressive whiskey gift ideas for him. This whiskey box set will be loved a man who has everything. Cool whiskey gift stones for scotch drinker.

Christmas-themed placemat
Pine-scented essential oil
Hot cider
Christmas-themed movies

Sale

Bestseller No. 1

AQUARIUS Elf Card Scramble Board Game - Elf The Movie Themed Christmas Board Game - Fun Family for Kids and Adults - Officially Licensed Elf Movie Merchandise & Collectibles

A CHRISTMAS GAME FOR THE WHOLE FAMILY: Enjoy this entertaining Christmas board game with friends and family as you journey across this Elf movie themed board game packed with imagery and inspired moments from this comedic Christmas movie favorite
COLLECT, MATCH AND OUTSTRATEGIZE your fellow Elves with this incredibly fun Family board game which includes a game board, 3 gameplay options, 4 character pieces, 32 action cards, 96 space cards and 80 scoring pieces. For 2-4 players, ages 12 and up.
LOOKING FOR CHRISTMAS GAMES FOR KIDS AND ADULTS? This Elf Christmas game is the perfect board game for kids and adults to enjoy for hours on end this Holiday season. Perfect for family game nights, Secret Santa, White Elephant and Christmas gifts
100% OFFICIALLY LICENSED ELF MOVIE MERCHANDISE: The Elf Card Scramble Board game is designed by AQUARIUS and officially authorized by Warner Brothers. It's the perfect piece of Elf movie collectible memorabilia to add to your collection
THE AQUARIUS PROMISE: It's simple. We stand behind our products 100% and if you're not completely satisfied with your purchase, we'll offer you a full refund! Click the yellow "Add to Cart" button today and buy with confidence

Amazon Fire TV Stick

Bestseller No. 1

Fire TV Stick (3rd Gen) with Alexa Voice Remote (includes TV controls) | HD streaming device | 2021 release

Latest generation of our best-selling Fire TV device - 50% more powerful than the 2nd generation for fast streaming in Full HD. Includes Alexa Voice Remote with power and volume buttons.
500,000+ movies and TV episodes - With thousands included in your Prime membership.
Tens of thousands of channels, Alexa skills, and apps - Including Netflix, YouTube, Prime Video, Disney+, Apple TV, and HBO Max. Subscription fees may apply.
Live TV - Watch your favorite live TV, news, and sports with subscriptions to SLING TV, YouTube TV, and others. Use the Guide button to see what's available and when.
Free TV - Access over 20,000 free movies and TV shows from apps like IMDb TV, Tubi, Pluto TV, and more.
Christmas Care Package Ideas for Elderly's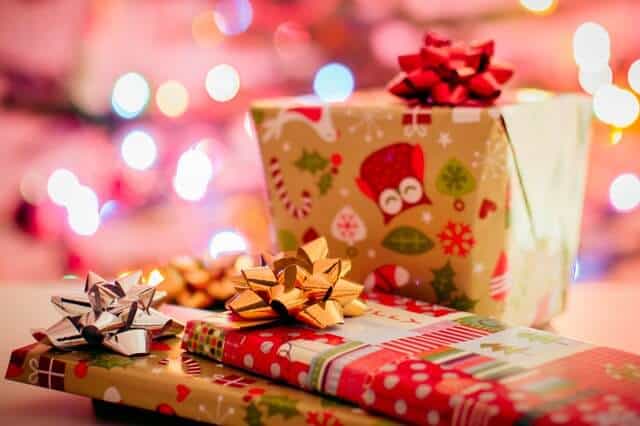 Want to put something together for that wonderful elderly in your life to remind them they're not left out of the fun? Here are some popular Christmas gifts for elderly people:
Christmas Recipes book

Bestseller No. 1

Biscotti

Bestseller No. 1

Cheese cups

Bestseller No. 1

Gehl's Cheddar Cheese Sauce Cups – 3.5 oz Individual Single Serving Nacho Cheese Cups, Shelf Stable, Case of 24

Enjoy the same cheese sauce served at sports arenas and movie theaters with Gehl's cheddar cheese dip cups! Smooth-tasting yellow cheese with a creamy texture... it doesn't get any cheddar than this!
Your chips are cold. Give them a warm, gooey, deliciously cheesy blanket of Gehl's! Simply spoon the cheese into a microwavable safe bowl and heat. Our velvety nacho cheese dip is proudly made in Wisconsin, America's dairy heartland.
Our single serve cheese sauce cups remain shelf stable and scrumptiously fresh at room temperature with no refrigeration required. They're 'cheesy' on the eyes... and even cheesier in your mouth!
Gehl's cheddar cheese individual cups are perfectly portioned in a case of 24 3.5-oz. single serving size containers. Lid locks in freshness and flavor so your nacho cheese is always ready to eat, warm or ambient temp.
When you're craving nacho cheese or beer cheese sauce, don't settle for average. Go for Gehl's. You deserve warm, cheesy, ooey-gooey goodness. Cheesy come, cheesy go... but Gehl's is here to stay!

Peanut brittle
Canned veggies

Bestseller No. 1

Del Monte Canned Mixed Vegetable

Picked and packed at the peak of freshness
Rich flavor
Non-GMO and non-BPA intent
Add seasonings for an extra flavor kick!
Grown in the USA

Homemade muffins

Bestseller No. 1

Iced Tea

Bestseller No. 1

Zest Plan Powered Energy Ice Tea, No Sugar, 0 Calories, Perfect for Keto and Whole 30, Non GMO High Caffeine Blend, Natural & Healthy Coffee Substitute, 120 mg Caffeine per 12 Oz Can, Cucumber Melon, 12 Pack

HIGH CAFFEINE TEA: Contains 120 mg of natural caffeine; More caffeine and less calories than regular energy drinks
NO JITTERS OR CRASH: Packed with amino acids (100 mg of L-Theanine) that reduce the jitters and crash of caffeine; The result is a steady alertness that lasts 5 to 6 hours or more!
HEALTHY ALTERNATIVE: With 0 cal and 0 sugar, our organic, non-GMO, no-carb and KETO friendly teas are perfect for anyone looking for a natural, functional energy option, or just something fresh and tasty to sip on!
SERVE CHILLED: Zest Sparkling Teas have bold flavors that are best served chilled.
NOTHING ARTIFICIAL: Only naturalnon-GMO ingredients and absolutely no artificial sweeteners are used in of our sparkling iced teas.

Pecan Pie

Bestseller No. 1

Pita

Bestseller No. 1

Baklava Bakery, Bread Pita Thin Large, 15 Ounce

No Transfat
No Cholesterol
1 pack comes in 6 counts of Thin pita Loaf that can be separated to make 12 sandwiches if separated perfectly.
Perfect for Lebanese Food including hummus, tabbouleh, and baba ghannouj and other Lebanese mezza.
Slightly heat before serving and refrigerate after purchase.

Almonds

Bestseller No. 1

Blue Diamond Almonds Low Sodium Lightly Salted Snack Nuts, 40 Oz Resealable Bag (Pack of 1)

Contains 1 Pack 40-ounce bag of Blue Diamond lightly salted snack almonds
A healthy handful of 28 lightly salted premium almonds contains just 40 milligrams of sodium the right amount to bring out the almond taste without breaking your resolve to cut down on salt
Perfect for nutritious snacking, they are also low in carbs and high in protein
Resealable bag makes this a perfect travel snack for adults and children on the go
Free of cholesterol and trans fat, high in fiber, and an excellent source of Vitamin E

Apple cheddar

Bestseller No. 1

Munch Rights Baked Puffs Mixed Variety Pack, 2x White Cheddar, 2x Cheddar Sour Cream, & 2x Apple Cinnamon, 3 oz Bags (Pack of 6)

VARIETY PACK: This mixed pack contains 2 White Cheddar, 2 Cheddar Sour Cream, and 2 Apple Cinnamon, 3 oz. bags.
HEALTHY SNACK: Made with wholesome ingredients you can actually pronounce! White Cheddar- gluten free, nut free and Kosher dairy; Cheddar Sour Cream- gluten free and Kosher dairy; Apple Cinnamon- No MSG, Vegan, gluten free, nut free, Kosher
LOW FAT SNACK: These puffs contain 30% less fat than a potato chip and have 0 grams of trans fats.
BAKED NEVER FRIED: We bake our puffs until they are crisp and light! We never bake them in oils that rack up the fat content.
MUNCH RIGHTS: The ingredients you want. The flavors you crave.

Christmas Crackers
Dried fruit

Bestseller No. 1

Yankee Traders Dried Fruit Mix Fruit Salad, 4 Pound

A delicious mix of pineapple tidbits, papaya chunks, mango slices, kiwi slices and cantaloupe chunks
A colorful garnish for baked goods, ice cream sundaes and fruity beverages
4 pounds, fresh, sealed bags
2 Pound of Dried Fruit Salad mix
A refreshing mix of pineapple tidbits, papaya chunks, dried strawberries, mango slices, kiwi slices, cantaloupe chunks and star fruit

Cheese

Bestseller No. 1

Apple Smkd Cheese Co, Gruyere, 8 Ounce

90 calories per serving
Eight 1 oz. Servings
One 8 oz. Package of apple smoked gruyere cheese pasteurized processed cheese
Only natural flavorings
Source of vitamin a

Nuts and Trail mixes

Bestseller No. 1

Power Up Trail Mix Gourmet Nut Bag, Mega Omega, 14 Ounce

Our Mega Omega trail mix is a delicious blend of nuts, fruits and seeds. Walnuts and almonds provide you with Omega-3 "heart-healthy" fatty acids, while mango and cranberries offer a great source of antioxidants. We add a dash of protein and vitamin B rich pumpkin seeds so you've got the perfect, healthy snack!
Project Verified Non-GMO, No Artificial Ingredients, Gluten Free, Vegan, Certified Kosher
Made from only the best, most premium whole nuts, dried fruit and seeds, our delicious trail mix does not contain sulfites, or other preservatives. Our Mega Omega Trail Mix is a unique and satisfying blend of crunchy walnuts, crispy almonds, sweet cranberries, tangy mango, and nutritious pumpkin seeds.
Our Mega Omega trail mix is perfect for on-the-go snacking. You can also top our delicious trail mix on your salad, oatmeal, or yogurt. Make POWER UP a part of your next adventure!
Allergen Information: Tree Nuts

Banana bread

Bestseller No. 1

Photo pillowcases

Bestseller No. 1

Personal Personalized Add Your Photo Pillowcase Pillow Case - Custom Customizable Gift for Him, for Her, for Boys, for Girls, for Husband, for Wife, for Them, for Men, for Women, for Kids

Send us your custom picture and we will put it on this pillowcase, with full, vibrant color
Please contact us through the Amazon Messaging Service after purchasing to send us instructions on what you would like on your pillowcase!
STANDARD CASE 20x30
220 THREAD COUNT SUPER SOFT 100% COTTON
PILLOW NOT INCLUDED - ONLY SINGLE CASE

Framed Family photographs

Bestseller No. 1

DIY fleece blanket

Bestseller No. 1

MindWare Make Your Own Fleece Flower Blanket – Cute & usable DIY Crafts for Girls & Teens – Make a 3"x 5" Fleece Blanket with Slot & tab Method – No Sewing Required – 54 pcs

MAKE IT YOURSELF: Craft a snuggly, 3"x5" fleece blanket with MindWare's Fleece Flower Blanket kit! It's an easy craft that kids can do themselves with minimal adult supervision. Help boost their self-confidence, fine-motor skills and creativity!
NO SEW, NO TIE: A revolutionary tab-and-slot design makes it simple to secure the pre-cut fleece pieces together; no tools, no sewing and no tying! Just follow the pattern!
FLORAL FLEECE: Your plush blanket will be covered in pretty petals! Luxurious, double-faced fleece pieces are velvety thick and irresistibly soft to the touch. Lay it on your bed or bring it to any sleepover!
DIY PROJECTS: MindWare's Make Your Own line of creative activities teaches new skills as kids assemble and personalize their own usable crafts! All craft kits are simple to learn, fun to complete and result in stylish accessories and keepsakes!
INCLUDES: 18 green square patches, 12 pink square patches, 5 blue square patches, 18 flower patches and instructions. (Ages 8 and up)

Personalized Merry Christmas bracelet

Bestseller No. 1

Shan-S Set of 2 Merry Christmas Pillowcase,Lighthouse Snow Santa Claus Gnome 3D Printed Pattern Throw Pillow Case Cushion Cover for Sofa Car Polyester Square Cushion Cover Home Decor 18x18Inch

jute burlap banners,christmas banner,christmas decoration soft square christmas snowflake home decorative canvas cotton embroidery throw pillow covers 18x18 cushion covers pillowcases for sofa bed chair balloons banners birthday candles cake & cupcake toppers centerpieces noisemakers party favors party hats party packs party tableware piñatas tablecovers decorative pillows, inserts & covers throw pillows throw pillow covers pillow inserts floor pillows & cushions
gold small decor large car top clock sticker jack poster suit boys Hair figure pocket light mini shoes housing vintage decal decoration hands plush face silver body up led wedding dress fossil real candle horse anatomical jewelry socks adult baby motorcycle toys door animal finger red crew stickers pajamas earrings decorations metal rose man puzzle leggings dabbing mold bracelet plastic party box rock pop hanging creek glow king mechanical pants figures miniature jacket mirrors doll long
soap flowers gift box scented flower petals bath soap rose flower with baby bear doll plant essential oil soap gift for anniversary birthday wedding valentine's/mother's day 12 soap flower rose bear gift box present| best wishes for you,diy romantic valentine's day bridal wedding party festival holiday rose bear teddy fathers day mom anniversary best perfect new unique handmade gift ideas for lovers women men teen wife husband
christmas ornaments baubles set for xmas tree christmas ball ornaments, shatterproof christmas decorations tree balls for holiday wedding party decoration delicate contrast color theme painting & glittering christmas tree pendants decorative hanging christmas baubles balls christmas ball assorted pendant shatterproof ball ornament set seasonal decorations with reusable hand-help gift boxes ideal for xmas, holiday and party christmas ball ornaments hanging tree
valentine one power cord valentine one valentine one mount valentine one radar detector power cord valentine one suction cups valentine onesie valentine one mirror tap valentine one hard wire valentine one radar detector accessories valentine stickers valentine stickers for kids valentine garden flag valentine garden flags 12x18 double sided valentine garden flags 12 x 18 valentine one mount suction valentine one mount radar valentine one mount and cord

Christmas Nutcracker

Bestseller No. 1

Exhart Hand Painted Nutcracker Soldier w/Battery-Powered LED Uniform– Indoor/Outdoor Christmas Nutcracker w/Traditional Ceremonial Soldier Dress- Durable Weather-Resistant Resin, (10.5" x 7.5" x 19")

NUTCRACKER CHRISTMAS SOLDIER: Exhart's Nutcracker soldier statue is sure to bring the Christmas cheer to your home! This holiday nutcracker soldier with an illuminating uniform will complement any holiday decor theme, and will protect your home the whole night. This light-up soldier is a true piece of art, and is made from weather-resistant resin that resists fading for long-lasting enjoyment.
ILLUMINATING NUTCRACKER: This festive nutcracker is not your ordinary garden decor. It features battery-powered LED lights. This indoor/outdoor nutcracker Christmas decoration with a timer will activate the light at your desired time, and turn it off later, too! This LED garden decor will give you a festive holiday glow.
ADD A MAGICAL TOUCH TO YOUR HOME: This outdoor Christmas nutcracker will brighten up the look of any room, and makes a perfect addition to any holiday décor! Every aspect of this LED nutcracker figure decor is traditionally hand painted and made from weather-resistant resin that will endure harsh weather conditions. Whether you use it inside or outside, this nutcracker Christmas decoration will be ready any time of year.
PERFECT GIFT FOR LOVED ONES: This light-up ornament is a delightful way to add a touch of seasonal fun to your outdoor or indoor décor! That's right! This nutcracker statue is one of the best gifts you can give to a loved one, and is sure to put your family or friends in the mood to celebrate. Order our nutcracker décor for a whimsical home, today!
FAMILY OWNED BUSINESS: Exhart is a family business that offers one of a kind decorative pieces for home and garden décor. It is the leading indoor and outdoor décor brand with a wide variety of handcrafted home décor designs, ranging from fun and classic to something eccentric.

Cinnamon cookies

Bestseller No. 1

Christmas themed Music CD

Sale

Bestseller No. 1

100 Singalong Songs For Kids

084418053520
Audio CD – Audiobook
English (Publication Language)
06/11/2021 (Publication Date) - PROVIDENT MUSIC GROUP (Publisher)

Stainless Steel Herb Slicer
Gnome sugar jar
Personalized Christmas recipe plate

Bestseller No. 1

Child to Cherish Santa's Message Christmas Plate Set with Cookie Cutters, Santa plate, Santa milk jar, and Reindeer Treat Bowl

This set includes: Santa's message platter, Santa's milk jug, reindeer treet bowl, 3 cookie cutters with bag, and soapstone chalk
Also comes with a recipe for the cookies
Designed to be food, dishwasher, and microwave safe
Made of durable stoneware
Comes packaged in our adorable sturdy storage box, perfect for gift giving.

Glass moose mugs
Amazon Echo Spot

Sale

Bestseller No. 1

Echo Spot - Smart Alarm Clock with Alexa - Black

Compact 2.5" smart display with Alexa ready to help
Alexa is always happy to help - Manage your day. Get instant information. Check weather and traffic on your way out.
Voice control your music - Ask Alexa to play music and see lyrics with Amazon Music. Also, stream music from Apple Music, Spotify, Pandora, and other music services, or books from Audible.
Control your smart home - Voice control compatible devices or manage them on the easy-to-use display. Ask Alexa to show you security cameras, control lights, and adjust thermostats.
Connect with video calling and messaging - Make video calls to family and friends with Skype, the Alexa app, an Echo Spot, or Echo Show.

Red woolly jumper

Bestseller No. 1

Mini Christmas tree

Sale

Bestseller No. 1

MoonLa 24" Tabletop Mini Christmas Tree Battery Operated with String Lights, Star Treetop & Ornaments, Best DIY Christmas Decorations

【Mini Christmas Tree 】Best 24" Tabletop Christmas Tree and Christmas Decorations for decorating homes, offices, classrooms etc. Fiting on a countertop, table, or mantel. Lighting up your home and adding holiday ambience.
【All-in-One for DIY】Make your own Christmas tree with your families and kids: 1 Christmas Tree, 50-led string lights, 1 golden star treetop, 6 Bunch of red berries, 6 pine cone, 6 Santa Claus, 12 colorful Christmas ball ornaments, 12 Christmas Wish Cards, Let your kids write down their wishes and hang on the Xmas tree, and you make the wishes come true. You surely are the bringer of happiness.
【Battery Operated & 8 Lighting Modes】Small ChristmasTree Powered by 3 AA batteries(not included), so you can put it wherever you want. You don't need to worry about no place to plug-in power. 50 LED lights string with 8 different lighting modes, comes with a controller for easy to change the modes as you like.
【Premium Quality & Steady Base】Our Artificial Christmas Tree adopted high quality PVC material, not only makes the tree looks more real and more full, but also add the anti-crush capacity to the tree. Fine workmanship for durable and long-lasting use. and Super stable base wrapped in the red cloth helps support and balance the tree, preventing it from tipping over. Besides, the red cloth has a good decorative effect.
【100% SATISFACTION CUSTOMER SERVICE】 Your satisfaction is our pursued goal, if you aren't happy with MoonLa Mini Christmas Tree for ANY reason, let us know and you will get your money back or resend, WORRY FREE!

Kindle with e-books

Bestseller No. 1

Customized photo frame

Bestseller No. 1

Custom Personalized Picture Photo Frames Gifts,Customized Picture Frame for Couples Romantic Valentines Day Birthday Gifts,Wall Table Decor

💕 Personalized Romantic Gift 💕 Our customized picture frame is definitely a loving and romantic gift for your boyfriend,girlfriend,fiance,fiancee,wife and husband!! Special handmade sweet heart patterns design makes picture frame more romantic, comes with funny quotes: "Love You Most The End I Win", your sweetheart will feel too much love from this picture frame.
💕 Custom Memorial Picture Frame 💕 The personalized picture frame is a wonderful gift for women men. Adding memorable photo in the frame, makes the gifts more meaningful and feel too much love from this picture frame. Perfect gifts for boyfriend, girlfriend, couples, wife, husband.
💕 Picture Frames with Four Options 💕 For this custom photo frame, we have 2 colors options to meet your different preferences: Light color with 4*4 photo; Dark color with 4*4 photo.You can choose the color you like or your lover's favorite.
💕 Three Display Options Photo Frames 💕 A photo frame combines 3 display methods: 1. You can hang it on the wall through the hook on the back; 2. You can tie a rope to the hook and hang it on the wall; 3. You can stand it on desk by kicksand. Whether you want to put it on the table and wall in the living room,or the bedroom,our photo frames can satisfy you 🙂
💕 Customized Steps 💕 Just follow these simple steps, you can get a romantic gifts for your lover: 1. Choose the color you want; 2.Upload your memorable photo; 3.Confirm your design; 4. Finish!

Christmas-themed condiments box

Bestseller No. 1

Old World Christmas Ornaments: Pickle Chips Glass Blown Ornaments for Christmas Tree

ORNAMENTS FOR CHRISTMAS TREE: Hand crafted in age-old tradition with techniques that orginated in the 1800s
CHRISTMAS DECORATIONS: Molten glass is mouth-blown into finely carved molds
UNIQUE GIFTS: Ornaments are all hand-painted and glittered in a series of labor-intensive steps to achieve the beautiful creations
PICKLE CHIPS ORNAMENT: Traditionally designed, hand-crafted ornaments
SIZE: Ornament Dimensions in Inches: 3 x 2.75 x 1

Colorful mittens

Bestseller No. 1

SnowStoppers Kid's Nylon Waterproof Snow Colorful Mittens (Sky Blue, Medium)

Outer shell 100% Nylon, Cuff 100% Acrylic, Inner Lining 100% Polyester, Insulation 65% Olefin and 35 % Polyester. Hand wash with warm water, no bleach. Lay flat to dry.
Featruing the Patented SnowStoppers Sleeve
They Stop the Snow from getting in to the wrist between the coat and mitten
They're Fully WATERPROOF & They DON'T FALL OFF
China.These are for Kids and X-Small mittens DO NOT have thumbs.

Christmas-themed apron

Bestseller No. 1

Fun Express Christmas Adult's Santa Apron 2-Pack Great for Holiday Celebrations Themed Parties and Gift Giving Occasions

POLYESTER-COTTON BLEND - Tailored from cotton and polyester material to deliver a fabric that's breathable, comfortable to wear, and durable for a long-lasting use.
CHRISTMAS DESIGN - Comes in a Santa's suit design to complement Christmas dinners and cookie parties, making your celebration more fashionable and fun.
PARTY PACK - The bundle pack features 2 aprons that measure 22.5" by 34.5" with 33" ties, making it ideal as a Christmas gift or for holiday home use.
PRACTICAL HOLIDAY STYLE - Features adjustable neck and ultra long waist ties to fit different body shapes. It also has a large pocket in front for holding cooking gadget, crafting tools, and more.
MULTIPURPOSE APRON - Perfect for baking, cooking, BBQ, crafting, house cleaning, gardening, and more.

Colored cookie cutter

Bestseller No. 1

Christmas-themed refrigerator magnets

Bestseller No. 1

D-FantiX Christmas Gnomes Magnet Set, 21 Pcs Refrigerator Fridge Magnets Strong Swedish Tomte Gnome Holiday Scandinavian Magnetic Christmas Decorations for Metal Door, Cabinets

Heavy Duty Christmas Magnets - Strong magnets. It will not slip easily. Durable and reusable for a long time. Brighten your fridge door, washing machine with these colorful gnome Fridge Magnets!
Funny & Cute Design - Our refrigerator magnets set feature gnome figures. Color graphics. Funny design adds some joy and creative touch to your home decor during this holiday season.
Multi-Use - The fridge magnets set is not only a decoration but also can perfectly hold receipts, occasional flyers, paper, sheets, schedule, plan, notes or children's artwork and family photos on iron surfaces.
DIY Your Gnome - These gnome fridge stickers set includes top hat, face, nose, mouth, feet, snowflake, gloves and other accessories. 21 piece cut out components You can make the most of your imagination and make a tomte gnome of different shapes.
Wide Application - Fit any style refrigerator. And it's also perfect for Metal Door, Garage, washing machine, office cabinets and more. Add Christmas cheer to your home, work, school, or office! Great gift ideas for holiday and home.

Christmas-themed cup coasters

Sale

Bestseller No. 1

Mziart Set of 6 Snowflake Wood Coasters for Drinks and Coffee, Christmas Cup Mat, Gift Worthy

Set of 6 Decorative Wooden Coasters, Ideal Housewarming Gifts.
Durable wood material keeps mugs and glasses off of your tabletop surfaces to prevent rings and other marks.
Diameter:12cm/4.7inch, Cool Coasters for Beverage like Beer Cans, Wine Glasses, Coffee Mugs.
Absorb any moisture and protect your table. Never leave any mark or stain on your desk!
Good Housewarming, Birthday Gift, Conversation starter for party, entertaining or wedding registry.

Noise-cancelling headphones

Sale

Bestseller No. 1

Christmas-themed sleep mask
Red Wool night robe
Christmas-themed Tupperware

Sale

Bestseller No. 1

Chef's Path Airtight Food Storage Container Set - 24 PC - Kitchen & Pantry Organization - BPA-Free - Plastic Canisters with Durable Lids Ideal for Cereal, Flour & Sugar - Labels, Marker & Spoon Set

✮ Superior bundle - Your complete bundle comes with 24 BPA-free premium food-storage canisters, measuring spoon set, a chalkboard marker & bonus reusable chalkboard labels allowing you to organize your pantry like never before. This set comes in a beautiful box which makes it an ideal gift for any family. Nobody else in the market provides more value to you than us
✮ Best bang for your buck - We provide a higher total storing capacity unlike most others on Amazon. Includes 6 extra large containers (11.83 cups /2.8 liters), 6 large containers (8.45 cups /2.0 liters), 6 medium containers (5.92 cups /1.4 liter), 6 small containers (3.38 cups /0.8 liters). These air tight containers come in a wide variety of shapes and sizes for all your storage needs.
✮ Verstile contianers - many great uses: These air-tight food-safe keepers are not only ideal for storing dry foods such as flour, sugar, rice, grain, cereals, nuts, beans, snacks, pasta spaghetti, coffee and tea and but they are also perfect for holding liquids such as water, juice, soup, and more. The 4 sided-locking lids with silicone seal ensure that no air or water enters, keeping your favorite snacks super fresh and dry.
✮ Space saving design - These durable bins have been especially designed to minimize space, they are stackable and will easily fit into your refrigerator, freezer or cupboard which enables you to get the kitchen organized and frees up space in the pantry. These clear containers are also easy to clean, extremely user friendly and ready to use.
✮ Our promise - We are completely confident that you will Love our containers, if you don't love it or don't feel it was worth every penny of your investment today, we'll give your full payment back no questions asked and you can keep the containers as well.

Voice recording cards

Bestseller No. 1

Talking Products, Personalized Recordable Greeting Card, 40 Seconds Recording with Replaceable Batteries. Record and Send your own Custom Voice Message, Music or Sound Effects.

Record and play speech, music or sound effects using the built-in microphone and speaker.
Your recorded message will play as the card is opened. Make someone smile with this truly amazing gift, it's the next best thing to being there.
40 seconds recording time. Re-record your message as many times as you wish.
Your precious recording will be preserved forever, even if the batteries are depleted or replaced.
Blank plain white card. Add photos, draw, paint or stick to create a special personalised card for Christmas, Birthdays, Weddings, Thanksgiving, Valentine's Day, Mother's Day, Father's Day

Christmas-themed mouse pad

Bestseller No. 1

Christmas-themed pouch

Sale

Bestseller No. 1

Fitness Tracker

Sale

Bestseller No. 1

Fitbit Charge 4 Fitness and Activity Tracker with Built-in GPS, Heart Rate, Sleep & Swim Tracking, Black/Black, One Size (S &L Bands Included)

Use built-in GPS to see your pace and distance on screen during outdoor runs, rides, hikes and more and see a workout intensity map in the app that shows your heart rate changes along your route
With Active Zone Minutes, feel a buzz when you reach your target heart rate zones during exercise, and celebrate when you earn extra minutes outside of exercise
Use 24x7 heart rate to track resting heart rate & better measure calorie burn. Syncing to mobile devices requires Bluetooth LE and internet connection. Syncs with Mac OS X 12.2 and up, iPhone 5S and later, iPad 5 gen. and later, Android 7.0 and later
See your SpO2 nightly average and range on wrist, and view trends over the past week in the Fitbit app (SpO2 is not available in all markets. The SpO2 feature is not intended to diagnose or treat any medical condition or for any other medical purpose)
Track your skin temperature each night to see how it varies from your personal baseline (Not available in all markets. Only available in the Fitbit app and only displays variation. Not intended for medical purposes)

Beard hair care set

Sale

Bestseller No. 1

Fitbit Charge 4 Fitness and Activity Tracker with Built-in GPS, Heart Rate, Sleep & Swim Tracking, Black/Black, One Size (S &L Bands Included)

Use built-in GPS to see your pace and distance on screen during outdoor runs, rides, hikes and more and see a workout intensity map in the app that shows your heart rate changes along your route
With Active Zone Minutes, feel a buzz when you reach your target heart rate zones during exercise, and celebrate when you earn extra minutes outside of exercise
Use 24x7 heart rate to track resting heart rate & better measure calorie burn. Syncing to mobile devices requires Bluetooth LE and internet connection. Syncs with Mac OS X 12.2 and up, iPhone 5S and later, iPad 5 gen. and later, Android 7.0 and later
See your SpO2 nightly average and range on wrist, and view trends over the past week in the Fitbit app (SpO2 is not available in all markets. The SpO2 feature is not intended to diagnose or treat any medical condition or for any other medical purpose)
Track your skin temperature each night to see how it varies from your personal baseline (Not available in all markets. Only available in the Fitbit app and only displays variation. Not intended for medical purposes)

Christmas-themed face towels
Colorful blanket scarf

Bestseller No. 1

Women's Fall Winter Scarf Classic Tassel Plaid Scarf Warm Soft Chunky Large Blanket Wrap Shawl Scarves Colorful Scarf

⇒ Material & Size: Ultra Soft Cashmere & Acrylic, furry, cozy, light and warm, close to skin. Oversized: 59" x 59"(L X W).
⇒ Feature: Scottish style tartan patterns, very classic and still in style now, making you cool and casual in the urban city. The colors are either matching or reverse, reflecting your unique charming. Large oversized Scarf has multiple uses, as picnic mat, shawl, wrap while outing or soft blanket at home, light but warm. There are tassels decorated at the edge, making this scarf more cute and vivid while wearing. This is a traditional style scarf while in today brilliant and gorgeous.
⇒ Occasion: Wearing this scarf in cold fall winter or spring days would be good, long time use and durable. You can use it as a shawl to attend an evening party, it would be gorgeous if you pair it with a nice dress. Or as wrap when you go out for a wonderful travel, this scarf would make you beautiful and stylish even you don't bring too much clothes. Soft, warm, lightweight, easy carry, cozy and warm.
⇒ Special: Sending this scarf as a warm gift to your friends or families would be a very sweet choice. One scarf that will bring you a lot of fun, here it is.
⇒ Fashion retro style, easy to pair with other clothes, such as a outerwear, sweaters, jacket and more. Especially for birthdays, Christmas and New Year gifts, for your lover, family, friend or coworkers, express your love and warmth.

Monogrammed kitchen utensils
Christmas tree bookmark

Bestseller No. 1

The Legend of The Christmas Tree Bookmarks (100 Count)

100 Count, Shrink Wrapped, Legend of the Christmas Tree Bookmarks.
Paper Type : 14 pt. Cardstock Gloss, beautiful design.
Great to pass out at church or in your classrooms or schools.
Add some candy to these bookmarks for a neat party favor.
Beautiful unique design.

Christmas candle-holders

Bestseller No. 1

STAR MOON Ceramic Tealight Candle Holder Fragrance Candle Warmer for Christmas Decoration/Aromatherapy in Home/Dorm/Office-Snow Falls in Christmas Tree

Constant Fragrance Maker: STAR MOON Tealight Candle Holder would give off the pleasant and soft fragrance penetrating through these holes to spread throughout the bedroom while lighting the tealight candle in the hollow-out cave of this Christmas Tree Ceramic.
Great Decoration:Shaped into a lovely Christmas tree, this Tealight Candle Holder can be your good holiday decor and also a gift for relatives&friends! Amazing craftsmanship to calcinate the glaze into the colour of vintage jade and snowy white!
Easy to use&Aromatherapy: Simply put a tealight inside of hollow-out cave of this Christmas Tree Ceramic,and then the fragrance released will help you relieve stress and relax your mind.
Package: Added with some extra polyfoam filler to ensure the safety for the delicate ceramic.
Warranty: 1 year warranty & 24 hours online customer service. (Please feel free to contact us anytime! )

Christmas Salt and Pepper shakers

Bestseller No. 1

Christmas Special Edition! Ceramic Salt & Pepper Shaker Set (Red Truck & Tree)

Ho, Ho, Ho! Spice up your table set with this fun and festive Christmas themed salt and pepper shaker set.
Featuring rich red tones, this set consists of a Red Truck shaped salt shaker and Tree shaped pepper shaker. Place the tree on the back of the truck and your compact shaker set is complete! Measurements for the Truck shaker are 3.9" X 2.3" X 2.5" and Tree 1.9" X 1.9" X 3.1".
Made from painted dolomite, the salt shaker has three small holes at the top for easy pouring and the pepper shaker has 2 holes. Both are dishwasher safe.
Great for creating a festive theme for your Christmas meals and parties. A fun holiday gift that can also be paired with our other Christmas themed serving platters, plates and jars! Check out our other listings for more holiday themed ceramic items.

Strawberry Lip balm

Sale

Bestseller No. 1

Flight tickets
Mini menorah

Bestseller No. 1

Rite Lite Chanukah Mini Menorah Set with Candles - Aluminum Hanukkah Menorah 4.25"

Mini Menorah with 44 Mini Candles
Aluminum
Miniature menorah with 44 blue candles
Always place menorah on non-flammable surface Secure candles in menorah before lighting Do not leave burning candles unattended To clean menorah: Pour hot water directly on wax to loosen Caution: Keep hands away from hot water Do not soak menorah in water

Hand warmers

Bestseller No. 1

HotHands Hand Warmers - Long Lasting Safe Natural Odorless Air Activated Warmers - Up to 10 Hours of Heat - 40 Pair

SAFE, NATURAL LONG-LASTING HEAT - Odorless, Disposable, Single-Use Item, Do Not Apply Directly to The Skin. TSA Approved. Made in the USA using domestic and imported materials. No shaking or kneading required
TO ACTIVATE - Remove warmer from outer package, shake to activate. Warmer heats up in 15-30 minutes. If heat decreases, expose warmer to air and shake. After use, dispose with regular garbage. Ingredients will not harm the environment.
MULTIPURPOSE WARMERS - Single use air-activated heat packs that provide everyday warmth and are ideal for keeping your body warm when the temperature gets cold. They're available in several styles designed for your hands, feet, and body.
WHEN TO USE: Tailgating at Events, Outdoor Sporting Events, Hunting & Fishing, Camping & Hiking, Working in The Yard, Jogging or Taking Your Pet for A Walk. Convenient, Compact, Portable.

Christmas themed dish towel

Bestseller No. 1

Primitives by Kathy Beach Holiday Dish Towel, Flip Flop State of Mind

Beach House Christmas: set of two Cotton dish towels with intricate block art designs featuring flip flops, starfish, and sand pails
Quality construction: 28-Inch square; made from strong, high quality Cotton for softness and durability
Sentiment reads: I'm in a Flip Flop State Of Mind
Easy Christmas gifting: pair with a Primitives by Kathy box sign for a gift that is sure to make them smile
Say it with Sass: hilarious, sarcastic or heartwarming - Primitives by Kathy has just the right gift to tell them how you really feel

Santa Claus keychain

Bestseller No. 1
And there you have it – 200+ Christmas Care Package Ideas perfect for all your loved ones!
Remember, the best Christmas presents are the sweet and sentimental ones, so adding a hand-written note to your christmas care package could be the difference between a good gift and a great gift.
Tell us, what's your favorite thing to receive in a care package during the holidays? What's always in your Christmas care package?