You do not need a vivid imagination to realize that being homeless is a terribly harsh feeling.
For most of us, when we have a terrible day, we return home, curl up in our bed, and cry ourselves to sleep. For a homeless person, that option doesn't exist – it is back to the streets for them.
If you are looking for a thoughtful way to help the homeless and you feel handing out cash isn't enough, then you should consider putting together a homeless care package and handing it out to him or her. A homeless care package is a box containing a bunch of useful items for the homeless.
But the question is – what do you put in a care package for the homeless?
How To Make A Care Package For The Homeless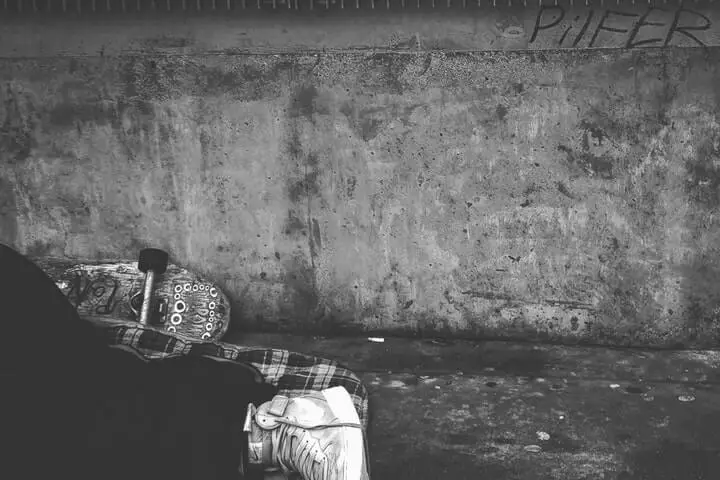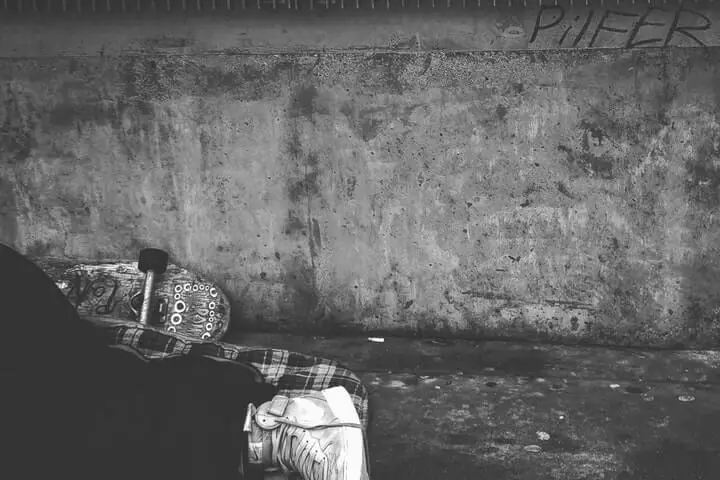 As always, the best place to start is by estimating how much you are willing to spend to purchase items, package the care box or bag and have it delivered. Unless you would rather have your package shipped to the homeless overseas, there are a good number of homeless people in every community and so you need not have to worry about high shipping costs.
To make the care package, choosing what exactly you would be sending would determine whether to use a box or a tote bag to hold your care package items. These can be bought from a store or a post office.
Arranging your care package items properly is also important, as food items should be kept away from detergents or other harmful solutions. If you are shipping overseas, edibles included in your care package should be properly wrapped, preferably contain preservatives and well packaged so as to get to the destination in good condition.
Also, you can decorate the care box or bag with colorful strings and ribbons.
If you would rather not do this on your own, there are a good number of charity organizations and even online stores that can also help in packaging your items for the homeless
Personal Care Package Ideas For The Homeless
Even the basic needs of humans can be out of the reach of homeless people. These are however essential necessary to live and function properly. Here are some of the most important personal care items that are always appreciated by the homeless:
Food Care Package Ideas For The Homeless
If there's one thing that the homeless can never get enough of, it's good food, which is why it is always important to include edibles in your care package to them. Here are some ideas that are popularly loved and would make a great treat:
Nuts

Bestseller No. 1

Olive oil for cooking

Bestseller No. 1

Pompeian Classic Olive Oil, Mild Flavor, Perfect for Roasting and Sauteing, Naturally Gluten Free, Non-Allergenic, Non-GMO, 32 FL. OZ., Single Bottle

Farmer-Crafted
Delicate and smooth in flavor
Ideal for meat prep, soups, sauces and pasta recipes
Packaging May Vary
Perfect for sautéing and frying meats, chicken or vegetables

Cranberry juice

Sale

Bestseller No. 1

Ocean Spray Cranberry Juice Cocktail Mini Cans, 5.5 Ounce (Pack of 48)

48 convenient, on-the-go 5.5 ounce cans of Ocean Spray Cranberry Juice Cocktail
100% Vitamin C per serving
No artificial flavors or perservatives
Great size to stock in mini fridges, bars, or anywhere for your on-the-go lifestyle
From the farmers at Ocean Spray, making Cranberry Juice Cocktail for more than 80 years

Strawberry-Lemon Marmalade

Bestseller No. 1

Tiptree Lemon Marmalade, 12 Ounce Jars (Pack of 6)

Tiptree has been growing fruit & making preserves since 1885 in Essex County, England. We grow a wide range of traditional fruits on the farm right next to our factory, producing some of the highest quality preserves & marmalades the world has tasted.
We use traditional techniques including cooking the fruit in small batches using copper pans to make the highest consistent quality – each batch produces only 150 jars of product.
A curiously British term, marmalade means a jam made with citrus fruit. Award-winning Tiptree Marmalades are produced with hand-sorted citrus fruits.
Gluten free, made in a nut free factory, suitable for vegetarians.
Visit our store to see all 49 Tiptree varieties

Bean soup

Sale

Bestseller No. 1

Tomato soup

Sale

Bestseller No. 1

Campbell's Condensed Tomato Soup, 10.75 Ounce Can with Pop-Top Lid (6 packs of 4)(24 cans total) (Packaging May Vary)

HONEST INGREDIENTS: 6 tomatoes in every can
BFFS. FOREVER AND EVER: Pair tomato soup with its forever BFF – grilled cheese! It's the ultimate comfort food pairing
WEEKNIGHT DINNERS MADE EASY: With endless topping possibilities, this tomato soup is an easily customizable addition to dinner for everyone in the family (we love it with Goldfish!)
FEEL GOOD COMFORT FOOD: Just add water and heat to find feel good nourishment in this easily customizable tomato soup that's been a trusted pantry staple in kitchens across America for decades
PANTRY STAPLE WITH POP-TOP LID: Ships as a pack of four 10.75-ounce cans. Each non-BPA-lined, recyclable can of soup contains about 2.5 servings and has an easy pop-top lid

Rice cake

Bestseller No. 1

Quaker Large Rice Cakes, Gluten Free, 3 Flavor Variety Pack, 6 Count

Made with whole grain brown rice and baked to crispy perfection
50 calories or less per cake
Gluten free
Enjoy plain or top with peanut butter, jelly, or jam. Perfect for every snacking occasion
Includes 6 bags of large rice cakes in three of our most popular flavors - White Cheddar, Caramel Corn, and Apple Cinnamon (2 bags each)

Unsweetened cocoa

Bestseller No. 1

Brown sugar

Sale

Bestseller No. 1

Amazon Brand - Happy Belly Dark Brown Sugar, 2lb

One 2lb bag of Happy Belly Dark Brown Sugar
Pure cane sugar
Kosher
Satisfaction Guarantee: We're proud of our products. If you aren't satisfied, we'll refund you for any reason within a year of purchase. 1-877-485-0385
An Amazon Brand

Food spices and seasonings

Bestseller No. 1

AIP Spice Mix - All Purpose Seasoning - Paleo, Keto, Whole 30 & Auto Immune Protocol Friendly - Great for Sausage, Chicken, Pork, Lentils, Steak, Elk & Deer Burgers (All Purpose, 5.4 oz)

AIP FRIENDLY BLEND OF SIMPLE INGREDIENTS - nightshade free, autoimmune compliant, low carb, plant based or vegan diet. A blend of sage, pink himalayan salt, mace (the outer covering of nutmeg), thyme, ginger, and horseradish
ALL NATURAL SPICES - autoimmune protocol, gluten free, msg free, sugar free, fodmap & IBS friendly to spice up everyday foods to please the palate of all ages
TASTES GREAT - Years of taste testing have gone in to creating this savory formula that makes delicious breakfast sausage when that primal food craving hits
VERSATILE - Sprinkle on any meat, use as a dry rub, tasty on lentils and blends well with many vegetables. The perfect seasoning to have on hand in your kitchen spices
MADE IN THE USA!

Unsweetened fruit juice

Bestseller No. 1

100% Pure Wild Blueberry Juice Concentrate by FruitFast - Brownwood Acres | Unsweetened, Non-GMO, Gluten and BPA Free, Kosher Certified Fruit Juice Concentrate - Promotes Healthy Brain Function* (32 Ounce)

100% PURE WILD BLUEBERRY JUICE CONCENTRATE - All natural juice with no added Fillers, Sugars or Preservatives
LOADED WITH ANTIOXIDANTS - Our Wild Blueberry Concentrate scored an amazing 3.351 mg Anthocyanins per gram, or 95mg Anthocyanins per ounce of concentrate and Contains Anthocyanins like Cranberries to Help Maintain Urinary Tract Health*
QUALITY YOU CAN TRUST - Family Owned and Operated Since 1945, Brownwood Acres/FruitFast submits each batch of juice for Laboratory Analysis to assure turbidity, acid levels, PH and more.
EASY TO USE - Just add a half ounce of concentrate to your favorite seltzer, tea, cocktail or yogurt! Want to spice up a salad or add to food? Aronia is a great addition to many recipes.
INDUSTRY LEADING CARE - "Cold Stored" and "Cold Filled" to maintain Color, Taste, Enzymes, Phytonutrients, Phenolic acids and Antioxidants. PLEASE REFRIGERATE UPON ARRIVAL*

Bottled chocolate milk

Sale

Bestseller No. 1

Organic Valley, Chocolate Milk Boxes, Shelf Stable 1% Milk, Healthy Snacks (Pack of 12)

12 shelf stable, individual organic milk boxes of chocolate 1% lowfat milk with straw
Ultra pasteurized (UHT) dairy milk, sweetened with fair-trade Dutch cocoa and unrefined cane sugar
Single serve milk boxes for kids. Perfect for lunch boxes, snacks, and on the go
Delicious, nutritious, organic milk from pasture-raised cows on small family farms
Certified Organic by Oregon Tilth, gluten free, non GMO, and Kosher with no preservatives, antibiotics, synthetic hormones, rBGH, or rBST.

Bunch of Bananas

Sale

Bestseller No. 1

Bananas Collectible Toy 3-Pack Bunch (Orange, Pink, Yellow - Series 1) by Cepia (Styles May Vary)

COLLECT: Bananas Bunches are a perfect way to start your own collectible line of fun, scented, and colorful fruits.
PEEL: Peel each Banana to reveal a unique Crushie character inside! 24 Crushies in the 1st Wave. Look for the rare and ultra-rare Crushies!
DISPLAY: Show off your Bananas collection by clipping a whole bunch to your bag or backpack.
FUN ACCESSORIES: Every Banana comes with surprise accessories to DECORATE and DISPLAY your Banana and Crushies.
One banana includes: collectible character, 2 cute mini friends, gem stones, collector's guide, character sticker, and hanging vine.

Homemade Apple butter

Bestseller No. 1

Mrs Miller's Amish Homemade All Natural Apple Butter 18 Ounces - 2 Jars (No Corn Sugar)

2 DELIGHTFUL JARS OF DELICIOUS Homemade Amish Apple Butter - 18 Ounces Each Jar
MADE WITH FRESH RIPENED APPLES, this naturally sweetened Apple Butter is similar to regular Apple Butter except it is sweetened with apple cider instead of cane sugar. Try this out on a slice of homemade bread.
APPLE BUTTER is a highly concentrated form of applesauce; it's cooked slow and long so that the sugar in the apples caramelize and turn the sauce a rich, dark brown. It's great on toast and muffins, or in marinades or dips. The smell is amazing!
NON GMO, Corn Syrup Free, Dairy Free, Gluten Free. Hand scooped in Ohio's Amish Country. MADE IN THE USA! Made from the Freshest All-Natural Ingredients Available WITHOUT the use of Corn Sugars, Corn Syrup (Including any High Fructose Corn Syrup), Artificial Preservatives or Artificial Sweeteners.
YOU WILL RECEIVE: 2 - 18 oz Mrs. Miller's Amish Homemade All Natural Apple Butter in your purchase. SHIPS IN A CORRUGATED BOX To Help Ensure Freshness, Quality & A Safe Delivery

Instant oatmeal

Bestseller No. 1

Quaker Instant Oatmeal, 4 Flavor Variety Pack, Individual Packets, 48 Count

Good Source of Fiber: Quaker Oats provide a good source of fiber to support a healthy digestive system; See nutrition facts for total fat per serving
Quaker Oats help support a healthy heart; Diets rich in whole grain foods and other plant foods and low in saturated fat and cholesterol may help reduce the risk of heart disease
Contains 48 packets: 23 maple and brown sugar, 13 apples and cinnamon, 7 cinnamon and spice, 5 peaches and cream flavor

Cereal bar
Green tea

Bestseller No. 1

Organic Green Tea Bags | 100 Tea Bags | Eco-Conscious Tea Bags in Kraft Bag | by FGO

GREEN TEA BAGS - 100 Tea Bags filled with premium green tea.
ORGANIC GREEN TEA - The tea is blended, filled into tea bags and packed into foil-lined kraft bags in California
100 ECO-CONSCIOUS TEA BAGS - Our premium tea bags are constructed of Abacá Hemp Fiber Paper. They are free of dyes, adhesive, glue and chlorine bleach. No staples, strings, bags or extra waste - just delicious tea!
CERTIFIED USDA ORGANIC - All our products are certified USDA Organic by California Certified Organic Farmers (CCOF), a leader in organic certification. Look for the USDA Organic seal on our products!
LOVE IT OR WE BUY IT - We don't think you should pay for products that you don't love. If you aren't enjoying our Organic Green Tea, simply let us know and we will refund your order - it's as easy as that!

Instant coffee

Bestseller No. 1

Folgers Classic Roast Instant Coffee Crystals, 8 Ounces

Contains 1 - 8 ounce easy-open flip-top Jar of Folgers classic roast instant coffee crystals
Delicious, 100% pure Folgers medium roast coffee
Ready in seconds, no coffee maker required
Folgers instant coffee crystals can be mixed with hot water or milk
Makes up to 120 suggested strength 6 fluid ounce servings per canister

Pretzels

Bestseller No. 1

Snyder's of Hanover Pretzels, Mini Pretzels 100 Calorie Packs (Pack of 36)

MINI PRETZELS: Crunchy pretzels offer all the delicious flavors of traditional pretzels in a crunchy, bite size snack
100 CALORIE INDIVIDUAL PACKS OF PRETZELS: Single serve bags are just 100 calories and perfect for stocking up your office, school, or pantry
SCHOOL SNACK: Our pretzels are Non-GMO project verified and made in a facility that does not process peanuts, so they're safe for nut free schools
GREAT LUNCH SNACK: These pretzels are the perfect size for a quick snack on the go, or for a crunchy side at lunch
36 count box of 100 Calorie (0.9 ounce) bags of Snyder's of Hanover mini pretzels

Yogurt

Bestseller No. 1

Original Bulgarian Yogurt Starter Culture- Pack of 5 sachets Traditional Homemade Bulgarian Milk

New generation of starter culture based on lactic acid bacteria isolated from natural sources in Bulgaria - thousands years tradition
Turn towards tradition, making yogurt at home - you are always guaranteed to get a fresh and lively main product Benefits of home milk products 1. The complete absence of preservatives, stabilizers, flavorings, thickeners, dyes, sugars (mostly yogurt-store incorporate these ingredients).
2. Cooking homemade yogurt , you are always guaranteed to get a fresh and lively main product (in-store yogurt , due to the addition of preservatives or heat treatment, the live microorganisms virtually absent and yogurt is not always fresh).
3. To give the product at home, you seek in it the maximum number of live microorganisms and metabolic products . 4. No artificial essences & pigments All home made dairy products can be used as a children's foods, it is very useful and safe.

Mac and Cheese

Bestseller No. 1

Whole-grain mustard

Bestseller No. 1

Crackers

Sale

Bestseller No. 1

Kellogg's Club Crackers Original, Lunch Box Snacks, 13.7oz Box

Enjoy the light, flaky, and buttery deliciousness of Original Kellogg's Club Crackers as a simple, savory anytime snack
Crisp crackers with an iconic buttery taste and a hint of salt; Tasty stand-alone treat that's even more irresistible with toppings
No artificial colors or flavors; No cholesterol; Low in saturated fat (3g of total fat per serving, 0.5g monounsaturated fat, 2g polyunsaturated fat); Kosher Dairy
Makes for a satisfying bite at home, school, and on the go; Contains wheat and soy ingredients
Includes 1, 13.7-ounce box of ready-to-eat crackers; Packaged for freshness and great taste

Tuna

Sale

Bestseller No. 1

StarKist Chunk Light Tuna in Water, 5 oz. Can, Pack of 48

DELICIOUS, MILD FLAVOR: StarKist Chunk Light Tuna in Water can features the dolphin safe, wild caught tuna with a naturally mild flavor people have come to expect from StarKist. Try this in cool tuna salads and hot casseroles.
EXCELLENT SOURCE OF PROTEIN: Our Chunk Light Tuna is a natural source of protein and Omega 3s, plus it has 20g of protein and 90 calories per can. It's soy and gluten free and works well with Keto, Paleo, Mediterranean and Weight Watchers diets!
ADD VARIETY TO YOUR DIET: Tuna is a wholesome choice for a snack or meal. StarKist Chunk Light Tuna in Water is a great and easy way to add seafood to your diet.
VERSATILE: StarKist Chunk Light Tuna in Water is a versatile and easy way to liven up a meal. This canned tuna can be used in cool salads, hot casseroles, on sandwiches and even eaten on its own as a snack or meal!
BULK 48 PACK: Buy your tuna in bulk with the StarKist 48-Pack of canned tuna. These tuna in water cans are easy to store and great to have handy for when hunger strikes – whether you're on the go, at the office or at home.

Spaghetti

Bestseller No. 1

BARILLA Blue Box Spaghetti Pasta, 16 oz. Boxes (Pack of 8), 8 Servings per Box - Non-GMO Pasta Made with Durum Wheat Semolina - Italy's #1 Pasta Brand - Kosher Certified Pasta

SPAGHETTI PASTA: Give BARILLA Blue Box Spaghetti a twirl! No doubt it's the most fun pasta to eat and its delicious texture will please the whole family
BARILLA PASTA: Long, golden strands of pasta made with 100% durum wheat and purified water to deliver great taste and "al dente" texture every time
CREATE DELICIOUS PASTA MEALS: Pairs well with just about any type of pasta sauce or spaghetti sauce: from a simple tomato sauce to a hearty meat sauce, a chunky vegetable sauce or a creamy carbonara sauce
QUICK AND EASY TO COOK PASTA: "Al dente" perfection in 10-11 minutes
ENRICHED PASTA: BARILLA pasta is an enriched macaroni product containing thiamin, folic acid, iron, riboflavin and niacin, and has a low glycemic index to keep you fuller, longer

Popsicle

Bestseller No. 1

Fla-Vor-Ice Popsicle Variety Pack of 1.5 Oz Freezer Bars, Assorted Flavors, 100 Count

FREEZE & SERVE: Fla-Vor-Ice freezer pops are simple and easy. Just freeze and enjoy!
FRUITY FLAVORS: Strawberry, Berry Punch, Grape, Lemon-Lime, Tropical Punch and Orange.
MADE WITH REAL FRUIT JUICE: Fla-Vor-Ice freezer pops are always made with real, delicious juice.
FAT FREE, LOW CALORIE TREAT OPTION: Fla-Vor-Ice freezer popsicles are a zero fat snack or dessert - with only 20 calories per pop.
100 FREEZER POPS: Each pack of fat free Fla-Vor-Ice popsicles contains 100 - 1.5 oz freezer pops.

Pasta sauce

Bestseller No. 1

BARILLA Premium Pasta Sauce Savory Herb, 24 Ounce Jar - NO ADDED SUGAR - Made with Real Butter - No Artificial Colors, Flavors or Preservatives - Non-GMO, Gluten Free

BARILLA PREMIUM SAUCE: We're passionate about bringing the best possible sauce to your home; delivering the quality, flavor and texture you expect - every time and in every dish
BARILLA PREMIUM SAVORY HERB SAUCE: Deliciously distinct premium Savory Herb Pasta Sauce made with NO SUGAR ADDED and quality ingredients, like real butter, a distinct blend of basil, marjoram, and black pepper and sweet vine-ripened tomatoes
PREMIUM INGREDIENTS: Made with real butter and naturally sweet vine-ripened tomatoes, with NO ADDED SUGAR or preservatives. Contains no artificial colors or flavors, is Non-GMO Project Verified and gluten free
PASTA SAUCE WITH BUTTER & A DISTINCT BLEND OF ITALIAN SPICES: Perfect for giving a savory new twist to lasagna, chicken bakes and simple meat sauces
NON-GMO PASTA SAUCE: BARILLA Premium Savory Herb Pasta Sauce is Non-GMO Project Verified, made with NO ADDED SUGAR, real butter, and contains no artificial colors, no artificial flavors or preservatives

Peanut butter

Bestseller No. 1

Jif Creamy Peanut Butter, 16 Ounces (Pack of 3)

Contains 3- 16 Ounce Jars of Jif Creamy Peanut Butter
A gluten-free peanut butter that has 7g protein (7% DV) per serving*
Contains no artificial preservatives and Non-GMO**
Every jar contains that mouthwatering fresh roasted peanut taste
Spread the love and create something delicious for your family, from simple snacks to baked goods and more

Powdered milk

Bestseller No. 1

Anthony's Whole Milk Powder, 2 lb, Gluten Free, Non GMO, Made in USA

Premium Whole Milk Powder
Batch Tested and Verified Gluten Free
Non-GMO, rBST Free, with no artificial colors or flavors!
Product of USA, Packed in California
Add it to coffee, tea, hot cocoa, smoothies, shakes, baked goods, creamy mashed potatoes, dry blends, and more! Or simply reconstitute for a glass of milk!

Bottle of honey

Bestseller No. 1

Nature Nate's 100% Pure Raw & Unfiltered Honey, Squeeze Bottle; All-natural Sweetener, No Additives, Texas, 2 Pound (Pack of 1), 32 Ounce

Nature Nate's 100% Pure Texas Raw & Unfiltered Honey is a naturally delicious sweetener, harvested with care by local beekeepers in the Lone Star State
Packaged in a 32-oz. bottle, our Texas honey pairs nicely with granola, yogurt, coffee, tea, and any food needing a drizzle of natural sweetness
Every bottle of Nature Nate's raw, local honey has a purity guarantee to uphold strict testing standards that provide an unmatched level of care and precision that would make any honeybee proud
Our raw & unfiltered Texas honey blend is crafted for exceptional taste
Nature Nate's Texas honey is Raw & unfiltered, meaning it is as nature intended, gently warmed for pourability and unfiltered to keep the natural good stuff like pollen intact

Beef jerky

Bestseller No. 1

Jack Link's Beef Jerky, Teriyaki, ½ Pounder Bag - Flavorful Meat Snack, 11g of Protein and 80 Calories, Made with Premium Beef - 96 Percent Fat Free, No Added MSG or Nitrates/Nitrites

GOOD SOURCE OF PROTEIN: Protein is an essential part of your diet and Jack Link's Beef Jerky is a delicious way to get more every day. With 11 grams of protein and 80 calories per serving, it's a must-have snack to help keep you satisfied and energized all day
MADE WITH 100% PREMIUM BEEF - Jack Link's Beef Jerky is made from lean cuts of 100% premium beef, then seasoned with simple ingredients like water and salt. Our delicious beef jerky is 96% fat free with no added MSG or Nitrates/Nitrites
FULL OF FLAVOR – Each strip of Teriyaki Beef Jerky is marinated with our special blend of soy, garlic, ginger and brown sugar. Then, it's slow cooked over hardwood smoke for the perfect smoky flavor. It's the perfect combo of East meets West delicious!
PERFECT EVERYDAY SNACK – How did ancient civilizations fuel themselves to build pyramids or win sword battles? Meat. If it worked for them, Jack Link's beef jerky can definitely help you power through a late day at work, tackle your honey-do list or fuel a workout
RESEALABLE SHARING SIZE –The jumbo 1/2 pound sharing size bag is resealable so your beef jerky will always be fresh and as delicious as the first time you opened it! It's perfect for sharing with family and friends or to stash in your secret spot and keep all to yourself

Chicken salad

Bestseller No. 1

BUMBLE BEE Snack on the Run Chicken Salad with Crackers, Canned Food, High Protein Snacks & Groceries, 3.5 Ounce (Pack of 3)

BUMBLE BEE CHICKEN SALAD SNACK ON THE RUN: A perfect, convenient on-the-go meal solution that does not require any preparation.
CHICKEN: Pack of 3, 3.5-ounce snack kits with chicken salad and crackers. These canned chicken snack kits are essential groceries and pantry items. They're convenient and high protein snacks
PROTEIN: Great-tasting and high in protein
CHICKEN SALAD: Spread this great tasting chicken salad on the included crackers! Simply open the box and enjoy
BUMBLE BEE SNACK ON THE RUN: A great tasting alternative to other products from StarKist Tuna Creations and a great alternative to beef jerky snacks from Field Trip and Jack Link's

Bacon bites

Bestseller No. 1

Caveman Foods Paleo – Gluten Free, Maple Pork with Uncured Bacon Bites, 2 Ounce, 12 count

CAVEMAN MEAT BITES are different from standard jerky bags, our Maple Pork Bites are packed with flavor & ingredients that are Certified Paleo.
MAPLE PORK smoked meat snacks in resealable pouches so you can enjoy 16g of total protein on-the-go. Made in the US from antibiotic-free pigs that are fed a vegeterian diet.
QUALITY PALEO SNACKS made from delicious pork protein. Our Caveman Bites skip the nitrates, soy, preservatives, & MSG to provide natural protein snacks. Certified Gluten-Free.
PORK JERKY can be tough & dry. Our Maple Pork Paleo Bites are tender, which means no floss necessary. The perfect low carb & high protein food for you to enjoy as a travel snack or share with friends.
LOOKING FOR PROTEIN that's natural and delicious? Caveman Foods offers a variety of savory Paleo snack foods like meat bars, meat bites and meat sticks.

Sweet potato chips

Sale

Bestseller No. 1

Canned vegetable

Bestseller No. 1

Del Monte Canned Mixed Vegetable

Picked and packed at the peak of freshness
Rich flavor
Non-GMO and non-BPA intent
Add seasonings for an extra flavor kick!
Grown in the USA

Canned sausages

Sale

Bestseller No. 1

Box of dark chocolate

Bestseller No. 1

Godiva Chocolatier Assorted Gift Box, Dark Chocolate, 13.75 Ounce

Gourmet Chocolate: 36-piece Godiva chocolate gift box features an exciting assortment of gourmet chocolates artfully paired with fruit fillings, nuts, and more
Delicious Fillings: Rich ganache, velvety caramel, luscious praliné, refreshing fruit, and crunchy nuts, raspberry puree, and other delectable fillings sit beneath assorted milk, white, and dark chocolate shells
Timeless Taste: Add sweetness to any special occasion from birthday parties to anniversaries to corporate gift swaps; this chocolate assortment is always a perfect choice
Gold Gift Box: Surprise someone special with this elegant chocolate box, finished with a beautiful light blue ribbon, or satiate your sweet tooth as you sample each piece of chocolate
Belgian Heritage: Founded nearly 100 years ago, Godiva continues to adhere to a long-standing tradition of quality Belgian craftsmanship using only the world's finest ingredients

Raisins

Sale

Bestseller No. 1

Sun-Maid Raisins- Organic No Sugar Added- Dried Fruit Snacks- Healthy Snacks for Kids - 32 oz ( One 2 lbs Resealable Bag)

Contains- 1 Resealable Bag of 32 oz (2 lbs) of Organic Raisins
Whole Fruit with 0G Added sugar - Simply Fruit, that's all! The highest quality, perfectly dried, sweet treat on its own or added into your favorite recipes
Naturally Grown In California - Taste pure sunshine with our organic raisins, exclusively grown by our certified organic growers. Perfect for a charcuterie board or to add variety to your trail mix, snacks or salads.
Non-GMO Project Verified & USDA ORGANIC CERTIFIED: - We want to be as transparent as possible. Therefore, Sun-Maid has had this product certified Non-GMO for your assurance while shopping.
Ok Kosher Certification - Certified Kosher, these raisins have been prepared in a manner to fit Jewish dietary laws.

Granola bars

Bestseller No. 1

Quaker Chewy Lower Sugar Granola Bars, 3 Flavor Variety Pack (58 Pack)

Includes 58 individually wrapped Chewy 25% Less Sugar Granola Bars: (22) Chocolate Chip, (22) Peanut Butter Chocolate Chip, (14) Cookies & Cream
New Look. Same great taste. (Packaging may vary)
Made with real chocolate and 9-10 grams of 100% whole grains.
Made with 25% less sugar than regular Quaker Chewy Granola Bars.
Made with no artificial preservatives, artificial colors, or added colors.

Sandwiches

Bestseller No. 1

Brownies

Sale

Bestseller No. 1

Pop tarts

Bestseller No. 1

Pop-Tarts Breakfast Toaster Pastries, Lemon Crème Pie, Bakery Inspired Snack Food, 13.5oz Box (Pack of 12)

Start your day with tasty pastry crust and the sweet lemon crème pie flavor; Delicious morning treat that's great for kids and adults
These soft toaster pastries with frosting on the outside and gooey filling on the inside are a convenient family favorite
Good source of 3 B vitamins (see nutrition information for saturated fat content); Contains wheat and soy ingredients
Travel-ready snack for lunchboxes, backpacks, after-school, and on-the-go; Enjoy fresh from the pack or warm from the toaster or microwave
Includes 12, 13.5-ounce boxes containing 8 toaster pastries; 4 packages total, 2 pastries per package; Packaged for freshness and great taste

Pack of marshmallows

Bestseller No. 1

Sarah's Candy Factory Vegan Jumbo Campfire Vanilla Marshmallow Perfect for S'mores and Snacking (24 Oz in Jar)

JUMBO MARSHMALLOWS: Dehydrated marshmallow bits, Vegan jumbo size marshmallows.
MARSHMALLOWS:They can easily be added to a bowl of cereal or sweet treats and Baking, or on a steaming mug of hot chocolate.
FUN SIZE & TOAST: Delightful snacks over the fire for camping, cookouts, bonfires or enjoy straight make it fun to add to any special baked treat, whether mixed in or added as a topping.
COMES IN A JAR: Reusable jar is convenient and keeps your marshmallows fresh from at home or work.
SARAH'S CANDY FACTORY: Made in the USA and repacked from bulk by Sarah's Candy Factory.

Canned fruit

Bestseller No. 1

Del Monte Canned Fruit Cocktail in Heavy Syrup, 8.5 Ounce (Pack of 12)

DELICIOUS MIXED FRUIT: The fruit cocktail is immersed in a tasty syrup, enhancing the natural taste of sweet peaches, juicy pears, plump grapes, succulent pineapple and scrumptious cherries.
NATURALLY REFRESHING: Exotic fruit mix packed in natural fresh juice that is bursting with delicious flavor. It can be eaten on-the-go or as a tasty topping on your favorite dessert, salads and other recipes
NO PRESERVATIVES: With no artificial flavors or sweeteners, the Del Monte mixed fruit can be eaten fresh right out of the can.
NUTRITIOUS AND DELICIOUS: The canned fruit is picked and packed at the peak of freshness by our expert growers and contains half the calories and sugar of heavy syrups, making it the perfect snack or side dish to any meal.
PREMIUM QUALITY: Del Monte has earned a reputation with innovations and dedication to quality. We strive to cultivate the best vegetables and fruits, working with family farmers, to help your family live a life full of vitality and enjoyment.

Avocado

Bestseller No. 1

Apple Sauce

Bestseller No. 1

Mott's Apple & Cinnamon Variety Pack Applesauce, 4 Ounce Cup, 36 Count

WHAT'S INSIDE: 24 original apple flavor and 12 Cinnamon
NO ARTIFICIAL FLAVORS: so you can feel good about making healthy choices
NUTRITIOUS: Mott's is a fun options for your whole family
PACKED WITH FLAVOR: There's ripe apple flavor in every serving
START STRONG: Healthy decisions today lead to a healthy future tomorrow

Protein bars

Sale

Bestseller No. 1

Pure Protein Bars, High Protein, Nutritious Snacks to Support Energy, Low Sugar, Gluten Free, Chocolate Peanut Butter, 1.76 Ounce, 12 Pack

You will receive (12) Pure Protein Bars, Chocolate Peanut Butter, 1.76 Ounce
A DELICIOUS HIGH PROTEIN BAR: Pure Protein Bars are the perfect combination of high protein, only 2g of sugar and great taste. This delicious Chocolate Peanut Butter bar has 20g of protein for quick and sustained energy, and it is gluten free.
ON-THE-GO PROTEIN SNACK: Pure Protein Bars fuel your on-the-go active lifestyle. This protein bar is packed with a high quality protein blend for both quick and sustained energy, and full of flavor to satisfy your sweet tooth one bite at a time. Fuel your workout and nutritious balanced diet.
PRE- AND POST-WORKOUT FUEL: Pure Protein Bars are perfect for before or after a workout. Grab a protein bar about an hour before a workout to provide carbs and protein for energy and lean muscle support. Treat yourself after your workout to replenish energy and help the muscle recovery process.
COMPARE PURE PROTEIN BARS: Quest, Premier Protein, Oh Yeah One, Clif Builders, Power Crunch, RX Bar, BSN Protein, Gatorade, Kellogg's, ThinkThink, KIND, Lupii, Nature Valley, Fitcrunch, Powerbar, Atkins, Orgain, One Protein bar, MusclePharm, Oatmega, MuscleTech, Optimum Nutrition

Food Gift Vouchers

Bestseller No. 1

Mini citrus juicer

Bestseller No. 1

OXO Good Grips Small Citrus Juicer

Sized for measuring citrus juice for cooking and baking
2. 5 oz cup with convenient measurement markings
Unique reamer design for easy and efficient juicing
Reamer dish fits securely onto cup for stability while juicing
Juicer is BPA-free and features a drip-free pour spout
Health Care Package Ideas For The Homeless
Good health should always be a priority, but getting access to standard health-care facilities or even basic supplements are usually costly. Here are some great items that would be helpful in sustaining the health of the homeless:
Clothing/Coverings Care Package Ideas For The Homeless
Having clean and comfortable clothing materials is vital for survival, and there are dozens of items of clothing that are useful to the homeless in different seasons and for various purposes. Here are a couple of items to include in your care package:
Miscellaneous Care Package Ideas For The Homeless
There are certain items that serve as a great help in carrying out random daily activities or just perform more productively. Here are a couple of ideas for the homeless to help solve basic problems and live happier lives:
An encouraging note
Notebooks

Bestseller No. 1

YELLYOUTH Laptop 15.6 inch Notebook Intel Quad Core 6GB RAM 120GB SSD Full HD Display with WiFi Mini HDMI Windows 10 Laptop Computer Silver

Low Power Consumption and Super Quiet - The windows 10 laptop is equipped with intel celeron series processor quad core, 1.5GHz, can up to 2.3 Ghz. This CPU is mainly low-power, low-noise functions, with 6GB RAM and 120GB SSD, it is easy to work, online classes and entertainment.
Rich Configuration and Powerful Functions - This YELLYOUTH laptop notebook comes with HDMI 3.0 port, USB 3.0 , USB 2.0 and hard drive expansion at the bottom. The bottom hard drive supports 2.5inch HDD or SSD hard drives, which can be up to 1TB.
Simple and Elegant Integrated Design - The laptop notebook with simple metallic silver body and integrated design enrich its technical sense. The ultra slim design and large size full HD display allow you to have a better visual enjoyment when watching videos or working.
Multi-function Network Connection Mode - The 15.6 inch 6GB notebook supports 2.4ghz and 5ghz wireless wifi networks, compatible with bluetooth4.0 and mobile hotspot connection. Allows you to easily surf the Internet and work on different occasions.
Long Battery Life - The laptop notebook built-in dual 3.8V 4000mah (total 7.6V 4000mah) with a low-power CPU, it can work continuously for up to 8 hours, which gives you a lower power consumption and longer battery life experience. Pre-installed with the original Windows 10 operating system makes it safer and smarter to use.

Stationery set

Bestseller No. 1

Inspirational books

Sale

Bestseller No. 1

Dear Teacher

Johnson, Brad (Author)
English (Publication Language)
164 Pages - 03/18/2021 (Publication Date) - Routledge (Publisher)

Mouse Trap

Sale

Bestseller No. 1

Mouse Traps, Mice Traps for House, Small Mice Trap Indoor Quick Effective Sanitary Safe Mousetrap Catcher for Family and Pet - 6 Pack

Safe to use: Item Dimensions: 3.9x1.7x2.1 inches. No touch design, very safe to use and no more worrying of snapping fingers.
Easy to use and set: Just put a bait in the cup, and put it back to the mouse trap, keep the trap clamp open, you can place the mouse traps both outdoor and indoor use.
Efficient and high sensitivity: These mouse traps are more effective and safe compared to traditional wood or metal traps. Only 0.025 lbs of weight can trigger the trap. With powerful stainless steel spring, these traps are suitable to catch small mice.
Reusable: Easy to clean odors and blood.
Mouse traps both for indoor and outdoor use.

Craft Supplies

Bestseller No. 1

Caydo 3000 Pcs Kids Art and Crafts Supplies, Toddler DIY Craft Art Supplies Set Include Pipe Cleaners, Pom Poms, Portable 3 Layered Folding Storage Box Great Gift for Kids

Kids Art and Crafts Supplies: Coming with over 3000pcs craft materials, including pipe cleaners, pom poms, jewelry beads, wood sticks, button flowers and other funny crafts materials, allow Children's creative inspiration to help them grow happily
Endless Educational Creativity: In the craft making process, Children will combine hands-on and brain-work, which can cultivate their concentration, creativity and artistic ability
Enhance Parent-Child Interaction: You can accompany the children or guide them to create and give them some inspiration, encourage them, it's a great parent-child time for you and your child
Precious Gift: The kid crafts kit has an exquisite gift box on the outside and a 3 Layered Folding Storage Box inside with a convenient handle, safe and environmentally friendly, best gift for kids,and they will enjoy the fun of creating their own crafts
Wide Application: Can be used for kindergarten manual work, friends gathering, birthday party manual activities, school projects; applicable to a wide range of ages, preschool, kindergarten, elementary school children, also adults

Sunglasses

Sale

Bestseller No. 1

SOJOS Classic Round Sunglasses for Women Men Retro Vintage Large Plastic Frame BLOSSOM SJ2067 with Crystal Brown Frame/Brown Lens

UV400 PROTECTION FOR YOUR EYES – SojoS's anti-glare lenses can block 100% of both UVA and UVB radiation. UV400 rated sunglasses are essential for filtering out sunlight reflected glare and protecting your eyes against long term UV damage when you go out.
HIGH-QUALITY MATERIALS – These SojoS stylish round sunglasses are made of high-quality plastic frames, UV400 lenses, solid metal hinges, all the details ensuring you a long time using. They are available for both men and women and suitable for any climate and weather conditions.
PERFECT ALL ROUNDER – These SojoS sunglasses are the perfect choice for outdoor sports and activities such as driving, shopping, traveling, hiking, and are suitable as a high fashion accessory and daily wear all year round.
PRODUCT DIMENSION – Lens Width: 59mm(2.32inches) | Lens Height: 55mm(2.17inches) | Temple Length: 150mm(5.91inches) | Nose Bridge: 17mm(0.67inches).
GIFT IDEAS PACKAGE – Sunglasses*1, microfiber pouch*1, microfiber glasses cleaning cloth*1, glasses box*1. It is also a gift packaged ready, making it a wonderful yet practical gift idea for friends and family!

All-purpose tool

Bestseller No. 1

Klein Tools All-Purpose Shears and BX Cutter 1104

Cuts BX cable, sheet metal, steel strapping and bundling wire
Lightweight and compact
Wire stripping notch in nose for added convenience
High-leverage; shear-type design for one-hand operation
Handle cavity is designed to restore BX cable to original shape after cutting

Coloring books for kids

Bestseller No. 1

A journal

Bestseller No. 1

Paperage Lined Journal Notebook, Hard Cover, Medium 5.7 X 8 inches, 100 gsm Thick Paper. Use for Office, Home, School, or Business (Yellow, Ruled)

HARDCOVER JOURNAL: Medium 5.7 X 8 inch notebook is a best seller with its simple design and timeless style. It features a durable and water-resistant vegan leather cover, inner expandable pocket, rounded corners, 160 pages, ribbon bookmark and an elastic closure band. Its medium size makes it the perfect choice for all your journaling or note taking needs.
PREMIUM PAPER: Our journal paper is made with quality, 100 gsm, acid-free paper so you never have to fear your favorite pen, marker, or pencil will bleed ink or disappear. Your journaling and notes will stay neat and legible to let your big ideas shine bright!
LAY FLAT DESIGN FOR WRITING EASE: Our thread-bound notebook is designed to lay flat on a variety of surfaces making it easier to write for right and left handed users. Journaling, note taking, and bujo set ups have never been more fun with a Paperage journal.
COLORS, PAGE STYLES, AND STICKERS, OH MY!: Our notebooks are available in three varieties of page styles: Lined (great for notetaking), Blank (perfect for sketching), and Dotted (excellent for bullet journaling). You also have a wide variety colors to suit every mood and all your favorite ways to journal. Need to reference an important thought in a past notebook? Use the handy stickers we include to label the dates you used your notebook.
INNER POCKET: If you find yourself loosing important sticky notes or appointment cards, look no further! All our journals come with an expandable inner storage pocket to keep track of appointment cards, important notes, receipts, and mementos you collect throughout your day. Tuck them into the back pocket to keep them safe and handy for easy access.

"Open When" letters

Sale

Bestseller No. 1

Motivational posters

Bestseller No. 1

My Vinyl Story Set of 4 Audrey Hepburn Wall Art Print Poster Motivational Inspirational Quote Decor for Modern Abstract Home Office Classroom Decoration Encouragement Gift Girl

PREMIUM EPSON LUSTER PAPER - A beautiful 10 mil with 260 gsm semi-gloss premium paper designed to create art that stand out. It is viewable in all angles and creates a pixel perfect ink settlement. Your inspirational wall art will capture attention like no other.
EPSON K3 VIVID MAGENTA INK - The go-to ink in the professional photography world that produces archival prints with amazing color fidelity, gloss level, and scratch resistance, while providing consistenly stable colors lasting 200+ years. These motivational posters deserve the best.
MADE FOR FRAMING - Quality prints needs to be respected. These motivational wall art prints are made to be framed. You can find 8x10 or 16x10 frames easily from your local Michaels or Target for a very affordable price. If you search Amazon, they sell in sets as well!
THE PERFECT ENCOURAGEMENT GIFT - Know someone that has big dreams? This will be the best encouragement gift that you can give them. For him or for her son daughter teen friend husband or wife, it will not disapoint. This can also be great for graduation gifts, new dorm room, college room, classroom, gift for teacher, fathers day gift, birthday gifts, anniversary gift, best friend gifts, inspirational gifts, teacher appreciation gifts, housewarming gifts, motivational gifts, and art gifts.
INSPIRE, MOTIVATE, & EMPOWER - What better way to keep your day positive than having your most inspirational quote around your home, gym, office, cubicle, room, classroom, dorm, or bathroom? These inspirational posters are great for many occasions such as counseling, hockey, baseball, ski, training, goal setting, teaching, weight lifting, football, workout excercise, body building, school, music, soccer, team work, and team sports! Audrey Hepburn Inspirational Wall Art Print Poster Set of 4

Prompt cards

Bestseller No. 1

BestSelf WordSmith Deck — 150 Intellectually Stimulating Writing Prompts Designed to Inspire Journaling, Cure Writer's Block, Cultivate Creative Writing and Sharpen Writing Skills

DESIGNED TO FUEL YOUR WRITING CREATIVITY — 150 thought-provoking prompts to keep you creative, motivated, curious and fearless in your writing. The WordSmith Deck is the perfect source of inspiration to show off your writing gifts and rekindle your love for creating literature.
PROACTIVELY SOLVE WRITER'S BLOCK — Tired of writing dull, uninspiring content? These writing cards will help you sharpen your writing skills while nurturing your success by developing emotional intelligence, self-belief and reflective insights. Unlock your passion and creativity in no time!
FREE UP BANDWIDTH AND DEVELOP PRODUCTIVE WRITING HABITS — Repetitive thought loops take up bandwidth and drain creative energy. These writing prompts help you effectively put your creativity, thoughts, memories and perspective into words to maximize writing productivity.
NEVER RUN OUT OF CREATIVE AND INSPIRING WRITING IDEAS — Packed with inspiring writing prompts divided across six categories (life, self, education, world, relationships and random), this card deck inspires you to write your own journey of self-discovery and helps cultivate innovative ideas.
HELPS JUMPSTART CREATIVITY TO ACHIEVE SUCCESS — Empowers you to write creatively in a therapeutic and productive way with regular reflections to build self-esteem, unlock passion and strengthen intuition to help you achieve goals and success.

Bouncy ball

Sale

Bestseller No. 1

Pllieay 24 Pieces Jet Bouncy Balls 25mm Mixed Color Party Bag Filler for Children

Packet including: 24pcs Bouncy Balls, packing by random pattern
Material: PU, non-toxic and environmentally safe materials
Diameter size(approx): 25mm / 1 inch
Features: Non-toxic and environmentally friendly, high quality, light weight, bright colour, good elasticity, high strength
Great toy for kids; Cats love to play with these; These make great party bag fillers

Bucket list journal

Bestseller No. 1

Agenda Planner note

Bestseller No. 1

Knitting set

Sale

Bestseller No. 1

KOKNIT Knitting Needles Set, Included 18 Pairs Single Pointed Bamboo Knitting Needles, 5 Crochet Hooks with Ergonomic Handles, 12PCS Lace Crochet Hook, Accessories and Crochet Case for Any Project

【MANY KINDS OF CROCHET HOOK MEET ANY PROJECT】Each set contains 36pcs carbonized bamboo afghan knitting needles size from 2.0mm(B) to 10.0mm(N), set of 12 small size aluminum crochet hook 0.6mm-1.9mm, 5 size ergonomic crochet hooks rubber grip handles 2.0mm(B)-4.0mm(G). Rich crochet style and size, you can choose whichever you want
【SEWING TOOLS FOR DAILY USE】20 Stitch Markers, 3 Knitting Needle, 4 Needle Point Protector, 1 Scissor, 2 Row Counters, 1 Knitting Gauge, 1 Stitch Holder, 5 yarn needles, 1 Storage Case. All the accessories come in one bag, so don't worry about losing it
【SMOOTH WHITE KNITTING NEEDLE】Knitting needles are made from bamboo. Bamboo surface was been carbonized for a smooth finish to avoid any rough edges. Don't worry about hooks catch yarn threads, delay your knitting project. Comfortable rubber handle provide a nice firm grip, you can crochet longer without pain
【EASY TO CARRY】Our all-in-one crochet kit including everything you need to crochet. Compact and portable, will not take up your too much space. Easily fit into your backpack, luggage, suitcase. Ideal for travel, or take it to everywhere you want to go
【BEST GIFT】A perfect present for mom, grandmas, friends, little girls, any of your dear loved ones. It is also an Ideal present for both beginners as well as seasoned crocheters or craft lover

Storybooks

Sale

Bestseller No. 1

"Never give up" quote necklace

Bestseller No. 1

Meibai Inspirational Gift Bar Necklace Never Give Up Engraved Encouragement Mantra Quote Bar Necklace Personalized Motivational Gift for Her (Never Fucking Give Up)

Material: 316L stainless steel,Bright Finish.It will never tarnish, discolor or rust. Specification: Bar Pendant Size: 40 mm * 6 mm; Chain Length: 46 cm + 5 cm Extension chain.
This bar necklace says: "Never Fucking Give Up" a meaningful gift for anyone who needs a little encouragement during a hard time. Just let them know, you're always there.
Something friends and family need a little kick in their step. Give them the motivation to achieve their goals with this inspirational bar necklace gift.
This personalized bar necklace is simple, dainty and perfect Gift for your mom, sister, best friend, cousin, aunt, daughter and so on, or yourself, like Birthday, Wedding, Mothers Day and Christmas or everyday wear.
Comes with a velvet bag. If you have any questions, please feel free to contact us. We're always happy to chat with our customers.

"Stronger Than You Know" Pen & Paper set

Bestseller No. 1

REAMTOP 8 in 1 Mini Screwdriver Small Screwdrivers Set Tiny Multi Repair Tools Kit Pen Style Precision Gadgets Home Improvement

PERFECT GADGET FOR DIY REPAIRS: Be the hero of the house, save money, and avoid trips to the store for repairs. With this 8-in-1 screwdriver set, you can fix tablet computers, cell phones, reading glasses, laptops, games consoles such as a Play station or Xbox, and other household items.
STRONGER MAGNETISM THAN COMPETITORS: A typical pocket screwdriver with magnet frequently drop the heads due to weak magnetic force. Our screwdriver pen pocket is sturdy and won't suck the heads inside the pen. Pick up one paper clip and you'll know you've found a professional screwdriver with bits.
SCREWDRIVER SET INCLUDES 8 HEADS TO FIT ANY REPAIR JOB: Your pocket tool box comes with 4 Phillips Bits: CR-VPH0, CR-VPH00, CR-VPH1, CR-VPH2 and 4 Slotted Bits: CR-V 1/16", CR-V 5/64", CR-V 3/32", CR-V 1/8"
PORTABLE + CONVENIENT SCREWDRIVER TOOL KIT: Measuring just 4.4" in length, this mini pen with pocket clip will fit easily in your shirt or jacket. Made from guaranteed quality chrome vanadium alloy steel.
YOUR POCKET SCREWDRIVER IS GUARANTEED WITH REAMTOP: We hate low-quality gadgets as much as you do. So if you have any questions or concerns, please feel free to contact us and we will do our best to help you. If you are still not satisfied, we will give you a 100% refund.

Brain puzzles

Sale

Bestseller No. 1

LMC Products Brain Teaser Puzzles for Adults - Brain Puzzles for Adults - Mind Puzzles for Adults - Cube Wood Puzzle Adult and Kids Favorite

SIZE - 3.0 x 3.0 x 3.0 Inches, Cube brain teaser puzzles come with a clear plastic container to store your puzzle in and use as a holder to keep things all together and not lose pieces.
AGES - Recommended for ages 10 yrs and above. This is a challenging brain teaser for adults, yet there are many kids up for the challenge.
MULTIPLE SOLUTIONS - There may be a variety of ways to put this Tetris style puzzle together, the trick is to find the right solution.
MATERIAL - Wood puzzle pieces in a combination of stained and nonstained pieces to add character.
OUR COMMITMENT - We strive to deliver a product that will provide years of fun and if for some reason this item is not satisfactory, we will gladly resolve any issues you may have if you will kindly let us know.

Colorful Blessings Cards

Bestseller No. 1

Batteries

Bestseller No. 1

Amazon Basics 100 Pack AA High-Performance Alkaline Batteries, 10-Year Shelf Life, Easy to Open Value Pack

AA 1.5-volt performance alkaline batteries. Great bulk-buy option; store for emergencies or use right away
10-year leak-free shelf life; air- and liquid-tight seal locks in the power until it's needed thanks to the improved design, which includes dual crimps, a new zinc composition, and anti-corrosion components
Delivers the amount of power needed for a specific device; ideal for game controllers, toys, flashlights, digital cameras, clocks, and more
Ships in Certified Frustration-Free Packaging; backed by an Amazon Basics 1-year limited warranty
Note: these batteries are NOT rechargeable. For reusable options, check out Amazon Basics rechargeable batteries

Stamps

Sale

Bestseller No. 1

Bus pass
Can opener

Sale

Bestseller No. 1

OXO Good Grips Soft-Handled Can Opener

Large, comfortable handles take the pain out of opening cans
Features big, cushioned handles for a non slip grip, even when wet
Oversized knob turns easily to take the hard work out of opening cans
Sharp cutting wheel is made of sturdy stainless steel
Includes a built in bottle opener

Deck of cards

Sale

Bestseller No. 1

Figurines

Bestseller No. 1

Keychain

Bestseller No. 1

Lilly Pulitzer Blue/Pink/Green Leatherette Round Key Ring Chain, Aqua La Vista

Wristlet keychain includes a Lilly Pulitzer logo charm for a little extra flair
Made of a durable leatherette (vegan leather) featuring the multicolored design, Aqua La Vista, by Lilly Pulitzer
Keychain measures 4 inches wide x 4 inches tall; opening of the key chain is large enough to slip on to your wrist (& up your arm!) for hands-free movement
The sturdy gold ring allows you to effortlessly secure your car keys and house keys, while the round design makes it easy to find in any purse, backpack, or travel bag
Lightweight keychain is the perfect addition to any key ring, backpack, or travel bag

Mini sewing kit

Sale

Bestseller No. 1

Sewing KIT, DIY Sewing Supplies with Sewing Accessories, Portable Mini Sewing Kit for Beginner, Traveller and Emergency Clothing Fixes, with Premium Black Carrying Case (Black)

EASY TO USE -- Items won't fall out when you open the case, needles in separate closed box for safety, and other items securely tucked in place with attractive black elastic bands. A kit that in a true sense makes your life easier
SMART AND COMPACT - Compact design making it convenient to carry in style anywhere you travel. With this kit in your bag, you will never have to find a tailor for the basic repairs, be more self-sufficient and take care of small repairs yourself
PERFECT SEWING KIT -- The kit contains all the necessary tools that are required for performing basic repairs - be it a scissor, threads (12 colors), assortment of sewing needles, shirt buttons, seam ripper, thimble, needle threader tools (two) and a foldable measuring tape.
A USEFUL GIFT - The sewing kit is an amazing gift for a frequent traveler, a performing artist, mother, grandmother, a backpacker, little girls! The kit is equally good for use by both men and women, and is definitely something that people would love to use
WORRY-FREE SHOPPING -We are dedicated to providing the product of high-quality and affordable price for our customers. If you are unsatisfied with the product, please contact us immediately via email, our after-sales service team will provide you with a satisfactory solution for you within 24 hours!

Pocket knife

Sale

Bestseller No. 1

Prepaid phone cards
Hair bands

Sale

Bestseller No. 1

Goody Ouchless Womens Elastic Thick Hair Tie - 27 Count, Black - 4MM for Medium Hair to Thick Hair - Hair Accessories for Women Perfect for Long Lasting Braids, Ponytails and More - Pain-Free

Goody Ouchless, 27-Count: Goody Ouchless, America's No. 1 Elastic, offers greater comfort than traditional ponytail holders. Create fun and unique hairstyles. Perfect for long-lasting braids, ponytails and more. Designed for medium to thick hair.
Ouchless: Our pain-free, no-metal elastics won't snag or pull your hair. Keeping you cute and comfy all day long. It's all Goody.
Damage-Free Stong Hold: From messy buns to sleek ponytails, braided design and thick inner core give these Ouchless elastics maximum flexibility & hold. 10X more ponytails per elastic. Damage- free stong hold.
Smart Stretch Core: Designed with Smart Stretch Core which provides 10x more ponytails per elastic and is 40% stronger.
Goody: Bringing style and innovation to your accessory game, Goody believes that fun and function are not mutually exclusive. Goody is with you for every moment of every day with bright prints, patterns, and fashion accessories to step up your game and never-fail essentials for styles that last. Because Goody knows, one little accessory can change everything

Headlamps

Bestseller No. 1

GearLight LED Headlamp Flashlight S500 [2 Pack] - Running, Camping, and Outdoor Headlight Headlamps - Head Lamp with Red Safety Light for Adults and Kids

Super Bright & Long-lasting - Powerful premium LED generates a brilliant beam with daylight color and definition. Runtime of up to 45 hours on low and 3 hours on high. (Powered by 3 AAA batteries - not included.)
Lightweight and Comfortable - Weighing only 1.8 oz (3 oz with batteries), it is the ideal headlamp accessories for runners and outdoor adventurers. The removable, washable, and adjustable headband comfortably fits adults and children alike.
Weather and Shock Resistant - Water resistant and drop tested to stand up to harsh conditions, the S500 headlamp is suitable for rain or snow, indoors or outdoors. It is the perfect addition to your running, camping, fishing, hiking, backpacking, hunting, or cycling gear.
Pivoting Head and 7 Modes - This 45 degree adjustable headlight gives you the freedom to direct light exactly where you need it - even in tight spaces. Quickly choose from 7 lighting modes. ( White Beam: Low, Medium, High, Strobe I Red Beam: Low, SOS, Strobe)
Exceptional Value, Includes 2 Headlamps - Store one in your car, keep one in your home, or gift one to a friend or family member. Package Contents: 2x GearLight S500 LED Headlamps, 1x User Manual, 1x Warranty Card. (Batteries are not included)

Whistle

Bestseller No. 1

Hipat Whistle, 2 Packs Plastic Sports Whistles with Lanyard, Loud Crisp Sound Whistle Ideal for Coaches, Referees, and Officials (Color)

PACKAGE--- 2PCS plastic whistles with lanyards. These whistles are great for referees, coaches, training, teachers, survival, emergency, school, gym, etc.
LOUD CRISP SOUND--- The whistle sound is loud and clear. Easily up to 120dB.
FREE YOUR HANDS--- Each whistle comes with a black lanyard, you can hang easily around your neck, or on a wall mount, helps you free your hand.
PREMIUM QUALITY--- Made with thicken plastic, more durable than other plastic whistles.
GOOD SERVICE--- All our whistles are 100% satisfaction guaranteed. Please feel free to contact us for anything, we will response within 12 hours.

Old radio

Sale

Bestseller No. 1

Victrola Retro Wood Bluetooth FM/AM Radio with Rotary Dial, Espresso

MORE THAN A RADIO- Listen to music through traditional AM/FM and through bluetooth wireless streaming with Victrola's Retro Radio (Walnut). With a classic vintage look and modern features, it elevates your home or office aesthetics perfectly
GREAT QUALITY SOUND- This timeless radio (9.5 in x 6.3 in x 4.9 in) comes with built-in stereo speakers for a full range crisp sound reproduction and a vintage tonal quality without any distortions. Time travel to the 50s with this stunning retro radio!
WIDE-RANGE BLUETOOTH CONNECTIVITY – The built-in Bluetooth pairs quickly with smartphones, tablets and even laptops. Enjoy unlimited wireless streaming from your favorite streaming apps, internet radio or play music stored on any Bluetooth-enabled device
ALL THE CONTROLS YOU NEED – Features a volume knob that doubles as the power button, an AM/FM tuner to navigate through stations, and a bass & treble knob to customize your listening experience. The knobs have a nice feel to them and a trendy antique vibe
HIGH QUALITY DESIGN & FINISHING – Victrola's 115-year commitment to craftsmanship is evident in the stylish retro wood finish, strong built quality, practical design and mechanism, and well-balanced sound

Compass

Bestseller No. 1

Engraved Compass Personalized Compass Antique Compass Custom Gift Brass Compass Gift for Graduation, Anniversary, Baptism, Retirement, or Christmas - Vintage Style Working Compass

Material :- Brass Size:- 2'' Inch. Colour:- Brown Antique
Brass compass With Leather Case detailed copper rose dial, real cow hide case and chain.
Our personalized brass compass would make a great gift for a loved one, friend, or co-worker for just about any occasion. Each compass is hand crafted in a vintage style similar to compasses produced the turn of the 19th century. Our compasses are made by hand out of soft brass metal and may have slight imperfections in a form of small dents, minor scratches, or tarnish spots that impart each compass with charm and character.
Engrave up 5 lines, 20 characters per line. Engraving is in Roman font will be done exactly as typed, including punctuation. Line: 1 Line: 2 Line:3 Line :4 Line :- 5 Please send your cell phone no. with order for fast delivery. Buy with confidence.......

Shoe polish

Bestseller No. 1

Kelly's Shoe Cream - Professional Shoe Polish - 1.5 oz - Camel

Kelly's Shoe Cream is a unique cream polish rich in natural waxes that conditions, re-colors and polishes finished, grained, smooth leather shoes and boots.
Available in a large variety of fashion colors!
Colors include: Black, Neutral, White, Delicate Cream, Winter White, Ivory, Light Bone, Ecru, Banana, Tan, Brown Sugar, Chamois, Beige, Camel, Light Brown, London Tan, Cognac, Saddle, Medium Brown, Bark, Goldenrod, Beige Taupe, Taupe, Brick, Sandalwood, Fashion Brown, Brown, Dark Brown, Dusky Brown, Bordeaux, Cordovan, Dark Cordovan Burgundy, Burgundy, Red Mahogany, Red, Scarlet, Chili, Olive, Sherwood, Grey, Charcoal Grey, Navy Blue, Imperial Blue and Dark Navy
Made in the USA.
Manufactured by Kelly's. 1.5 oz jar

Rubik's Cube

Bestseller No. 1

Rubik's Cube 3 x 3 Puzzle Game for Kids Ages 8 and Up

CLASSIC RUBIK'S CUBE PUZZLE GAMEPLAY: Remember trying to solve the Rubik's Cube game as a kid? With classic puzzle-solving gameplay, The Rubik's Cube game is a challenging puzzle for kids ages 8 and up
TWIST, TURN, AND ROATE: The Rubik's Cube puzzle toy has many combinations, but only 1 solution. Each step involves a sequence of twists of the cube to move a particular square
INCLUDES PUZZLE SOLUTION GUIDE: This Rubik's Cube puzzle game includes a 7-Step Solution Guide. It includes detailed, step-by-step moves, and interesting Rubik's Cube fun facts
SIDES TURN EASILY: This edition of the Rubik's Cube game features an improved mechanism that lets the sides of the puzzles turn easily

Play dough for kids

Bestseller No. 1

Play-Doh Bulk Spring Colors 12-Pack of Non-Toxic Modeling Compound, 4-Ounce Cans

BULK PLAY-DOH CANS – This 12-pack of Play-Doh compound includes large Play-Doh containers with 4 ounces in each can, including springy shades of blue, purple, green, orange, pink, yellow, and white.
SPRING IS IN THE AIR – This festive spring Play-Doh color collection is great for arts and crafts activities or to restock your Play-Doh cans. The 12 different colors are also great for parties and classrooms!
SHAPE YOUR IMAGINATION – Squishy, bright, non-toxic Play-Doh compound sparks imaginations for kids 2 and up who love art supplies like modeling clay.
EASY-OPEN, RECYCLABLE PACKAGE - Ships in simple recyclable packaging that's easy to open and frustration free, and the Play-Doh cans and lids are also recyclable to help build a more sustainable world!

Wallet

Bestseller No. 1

Timberland Men's Blix Slimfold Leather Wallet, Navy, One Size

GENUINE LEATHER MENS WALLET: The Timberland Men's Slimfold Wallet is a thin-designed wallet made from 100% genuine leather. It's slim design lets it fit perfectly in jeans, dress slacks, and shorts.
THREE POCKETS: Timberland products are known for their superior construction and user-friendly features. This Timberland 100% leather wallet features three credit card pockets, plus two slip pockets, one ID window and a large billfold pocket
HIGH-QUALITY CONSTRUCTION: Its high-quality genuine leather, tight stitching, and precision manufacturing, permits the Timberland Blix Slimfold Wallet to hold up to extensive and frequent use
THIN WALLET IN MULTIPLE COLORS: This thin Timberland men's wallet measures 3.25" high by 4.25" wide. It's available in four great colors: black, navy, tan, and brown
FRONT OR BACK POCKET WALLET: This Timberland genuine leather wallet is thinly designed, allowing you to use is as a front or back pocket wallet. You can trust Timberland products to last.
Let's hear from you now – what are your favorite things to include in your care package to the homeless? What items do you think would be best to avoid?
Tell us through the comments section!