You do not need a vivid imagination to realize that being homeless is a terribly harsh feeling.
For most of us, when we have a terrible day, we return home, curl up in our bed, and cry ourselves to sleep. For a homeless person, that option doesn't exist – it is back to the streets for them.
If you are looking for a thoughtful way to help the homeless and you feel handing out cash isn't enough, then you should consider putting together a homeless care package and handing it out to him or her. A homeless care package is a box containing a bunch of useful items for the homeless.
But the question is – what do you put in a care package for the homeless?
How To Make A Care Package For The Homeless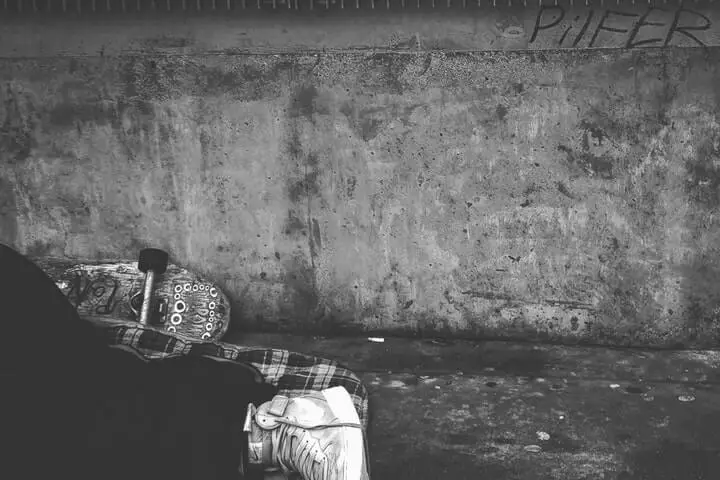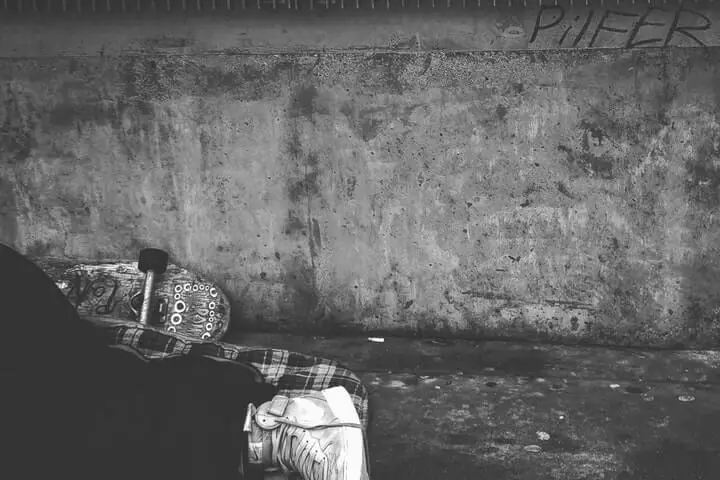 As always, the best place to start is by estimating how much you are willing to spend to purchase items, package the care box or bag and have it delivered. Unless you would rather have your package shipped to the homeless overseas, there are a good number of homeless people in every community and so you need not have to worry about high shipping costs.
To make the care package, choosing what exactly you would be sending would determine whether to use a box or a tote bag to hold your care package items. These can be bought from a store or a post office.
Arranging your care package items properly is also important, as food items should be kept away from detergents or other harmful solutions. If you are shipping overseas, edibles included in your care package should be properly wrapped, preferably contain preservatives and well packaged so as to get to the destination in good condition.
Also, you can decorate the care box or bag with colorful strings and ribbons.
If you would rather not do this on your own, there are a good number of charity organizations and even online stores that can also help in packaging your items for the homeless
Personal Care Package Ideas For The Homeless
Even the basic needs of humans can be out of the reach of homeless people. These are however essential necessary to live and function properly. Here are some of the most important personal care items that are always appreciated by the homeless:
Food Care Package Ideas For The Homeless
If there's one thing that the homeless can never get enough of, it's good food, which is why it is always important to include edibles in your care package to them. Here are some ideas that are popularly loved and would make a great treat:
Nuts

Sale

Bestseller No. 1

PLANTERS Deluxe Salted Mixed Nuts, 34 Oz. Resealable Canister - Contains Cashews, Almonds, Pecans, Pistachios & Hazelnuts Seasoned with Sea Salt

Deluxe mixed nuts: Planters deluxe mixed nuts with sea salt combines premium quality nuts for a tasty snack. Snack on a crunchy mix of planters nuts—cashews, almonds, hazelnuts, pistachios and pecans
Planters nuts: This 34 ounce resealable jar of Planters Deluxe Mixed Nuts With Sea Salt contains about thirty-four 1 ounce servings and features a resealable lid designed to lock in long-lasting freshness
Salted mixed nuts: Sea salt lends delicious flavor to these party nuts
Roasted mixed nuts: These mixed nuts are roasted in peanut oil for satisfying flavor and crunchy texture
Snacks: Mixed nuts with no peanuts have 170 calories per 1 ounce serving—they're energizing and delicious and great bulk snacks

Olive oil for cooking

Bestseller No. 1

Pompeian Classic Olive Oil, Mild Flavor, Perfect for Roasting and Sauteing, Naturally Gluten Free, Non-Allergenic, Non-GMO, 32 FL. OZ., Single Bottle

Farmer-Crafted
Delicate and smooth in flavor
Ideal for meat prep, soups, sauces and pasta recipes
Packaging May Vary
Perfect for sautéing and frying meats, chicken or vegetables

Cranberry juice

Bestseller No. 1

Ocean Spray Diet Cranberry Juice Drink, 10 Ounce Bottle (Pack of 6)

(1) 6-Count of 10 Ounce bottles (60 ounces)
Only 10 calories per serving
With Pact Cranberry Extract to help cleanse and purify your body
Made with real fruit juice and has No artificial flavors, sweeteners, or preservatives.
From the Growers at Ocean Spray - Grower owned since 1930

Oatmeal cookies

Bestseller No. 1

Strawberry-Lemon Marmalade

Bestseller No. 1

Bean soup

Bestseller No. 1

Tomato soup

Bestseller No. 1

Rice cake

Bestseller No. 1

Lundberg Organic Whole Grain Rice Cakes, Brown Rice, Lightly Salted, Gluten-Free, Vegan, USDA Certified Organic, Non-GMO Verified, Kosher, 8.5oz (6 Count)

Contains: 8.5oz sleeves of Lundberg Lightly salted organic brown rice cakes (6 count)
Lundberg Family farms organic rice cakes are made with fresh milled organic brown rice, grown sustainably on our farms in California. We carefully craft each rice Cake to be thick, crunchy, and full of flavor – No Styrofoam texture here!
Lundberg Lightly salted organic rice cakes are hearty and delicious, proudly boasting a clean label: organic brown rice, and sea salt. Enjoy them "al Naturale" or dress them up with your favorite toppings.
Usda Certified Organic, Non-GMO Project Verified, Certified Gluten-Free, Vegan, kosher, 100% whole grain
Since 1937, the Lundberg family has been dedicated to crafting the best-tasting, finest-quality rice products. Each package holds a promise of our continued dedication to great taste, conservation, sustainability, and innovation.

Unsweetened cocoa

Bestseller No. 1

Anthony's Organic Cocoa Powder, Gluten Free & Non GMO, 2 Pound

Organic Cocoa/Cacao Powder
Batch Tested and Verified Gluten Free
Naturally full of Antioxidants and Magnesium - Fine milled Cacao
Unsweetened & Non-Alkalized - 10-12% Fat Content
Great for plant based, raw, gluten free, paleo, vegan, and organic recipes!

Brown sugar

Bestseller No. 1

Food spices and seasonings

Bestseller No. 1

McCormick Gourmet Japanese 7 Spice Seasoning, 1.62 oz

Japanese Seven Spice, or Shichimi Togarashi, is a popular Japanese seasoning
Spices include Sichuan pepper, nori flakes, orange peel and sesame seed
Adds an explosion of flavor and heat to your meals
Non GMO
For Japanese miso & ramen soups, udon noodles, tempura and edamame

Unsweetened fruit juice

Bestseller No. 1

Bberri 100% Organic Blueberry Juice, Pack of 3 x 8.2 fl oz

Made from our finest USDA organic fruits.
400+ handpicked blueberries in each bottle.
No added sugar, preservatives, or any additives. Not even water.
Not from concentrate (NFC). Juiced using our uniquely refined method.
Glass bottles help preserve polyphenols, freshness, and our planet.

Bottled chocolate milk

Sale

Bestseller No. 1

Carnation Breakfast Essentials Ready-to-Drink, Rich Milk Chocolate, 8 Ounce Bottle (Pack of 24) (Packaging May Vary)

Bottled nutritional drink: As a snack, mini meal, or at breakfast, carnation breakfast essentials ready to drink bottled nutritional drinks give you 10 grams protein & 240 calories to start your day right
Carnation breakfast essentials original: The nutritional drink you love at breakfast, available in two easy forms: A powdered drink mix, or a shake in a bottle, in vanilla, chocolate, or strawberry
Ready to drink bottles: For those busy mornings, Carnation Breakfast Essentials ready to drink bottled nutritional drinks help you start the day with protein & other nutrients. Shake, open, & enjoy
Good nutrition from the start: Carnation breakfast essentials helps families get the vitamins & minerals they need to start the day, from powdered drink mixes to high protein ready to drink shakes
Nutritional drinks for busy lives: It's hard to balance a healthy lifestyle & a busy day. Carnation breakfast essentials nutritional drinks make it easy to start your day with good nutrition

Bunch of Bananas

Bestseller No. 1

Bananas Collectible Toy 3-Pack Bunch (Orange, Pink, Yellow - Series 1) by Cepia (Styles May Vary)

COLLECT: Bananas Bunches are a perfect way to start your own collectible line of fun, scented, and colorful fruits.
PEEL: Peel each Banana to reveal a unique Crushie character inside! 24 Crushies in the 1st Wave. Look for the rare and ultra-rare Crushies!
DISPLAY: Show off your Bananas collection by clipping a whole bunch to your bag or backpack.
FUN ACCESSORIES: Every Banana comes with surprise accessories to DECORATE and DISPLAY your Banana and Crushies.
One banana includes: collectible character, 2 cute mini friends, gem stones, collector's guide, character sticker, and hanging vine.

Homemade Apple butter

Bestseller No. 1

Instant oatmeal

Sale

Bestseller No. 1

Cereal bar
Green tea

Sale

Bestseller No. 1

Organic Green Tea Bags | 100 Tea Bags | Eco-Conscious Tea Bags in Kraft Bag | by FGO

GREEN TEA BAGS - 100 Tea Bags filled with premium green tea.
ORGANIC GREEN TEA - The tea is blended, filled into tea bags and packed into foil-lined kraft bags in California
100 ECO-CONSCIOUS TEA BAGS - Our premium tea bags are constructed of Abacá Hemp Fiber Paper. They are free of dyes, adhesive, glue and chlorine bleach. No staples, strings, bags or extra waste - just delicious tea!
CERTIFIED USDA ORGANIC - All our products are certified USDA Organic by California Certified Organic Farmers (CCOF), a leader in organic certification. Look for the USDA Organic seal on our products!
LOVE IT OR WE BUY IT - We don't think you should pay for products that you don't love. If you aren't enjoying our Organic Green Tea, simply let us know and we will refund your order - it's as easy as that!

Instant coffee

Bestseller No. 1

Nescafe Taster's Choice House Blend Instant Coffee, 7 Ounce (Pack of 2)

Mildly roasted for a refined, smooth and well-balanced flavor
Glass jar locks in freshness and aroma
100% pure premium coffee made with responsibly sourced beans
Well-crafted coffee made simple: Simply follow desired cup size instructions, add hot water, stir, and enjoy.
Each jar makes up to 105-6 fluid ounce cups

Pretzels

Bestseller No. 1

Amazon Brand - Happy Belly Mini Twist Pretzels, 40oz

One 40 ounce tub of Happy Belly Mini Twist Pretzels
Baked, not fried
Perfect for serving at parties, family get-togethers and picnics
Grab a handful and keep the rest fresh in the resealable canister
If you like Snyder's of Hanover Mini Pretzels, we invite you try Happy Belly Mini Twist Pretzels

Yogurt

Bestseller No. 1

GoGo squeeZ yogurtZ, Blueberry, 3 Ounce (4 Pouches), Low Fat Yogurt, Gluten Free, Pantry-friendly, Recloseable, BPA Free Pouches

GoGo squeeZ yogurtZ on the Go made from real yogurt and fruit in portable, BPA-free, squeezable pouches
Low fat yogurt pouches made from real yogurt and fruit, gluten free, certified kosher, no preservatives, no high fructose corn syrup, and contains 4 grams of protein in every pouch
Convenient snacks perfect for kids sports teams, classroom snacks, family-friendly parties, and outdoor entertaining
NO FRIDGE NEEDED! A delicious snack with nothing artificial, GoGo squeeZ yogurtZ is a pantry-friendly yogurt
Pouches fit perfectly in a lunchbox or backpack—pop a pouch in the freezer overnight, and use it as an icepack in your child's lunch

Mac and Cheese

Sale

Bestseller No. 1

Kraft Easy Mac Original Flavor Macaroni and Cheese Meal (18 Pouches)

Introducing an exotic range of Macaroni and Cheese Dinner with premium original flavor
The all new original flavor macaroni contains 230 calories, 2.5g saturated fat, 540mg sodium and 6g sugar per package
The enriched macaroni product consists of a thick cheesy sauce tantalizing your taste buds
A perfect fusion of Natural Flavor with Artificial Flavor
18 Microwaveable Single Serve Packs

Whole-grain mustard

Bestseller No. 1

Crackers

Bestseller No. 1

RITZ Original Crackers, Family Size, 3 Boxes

Pack of 3 family size boxes with a total of 18 sleeves of RITZ Original Crackers
Flaky and delicious snack crackers with a rich, buttery flavor
Perfect crackers for snacking, appetizers or quick meals
Pairs with almost any topping, from meat and cheese to fruit and whipped cream
Individually wrapped sleeves lock in freshness

Tuna

Bestseller No. 1

StarKist Chunk Light Tuna in Water, 2.6 oz. Pouch, Pack of 24

DELICIOUS, MILD FLAVOR: StarKist Chunk Light Tuna in Water is wild caught and dolphin safe. Each of our nutrient dense tuna packs contains 100% all-natural chunk light tuna that is perfect for quick snacks or meals on the go.
EXCELLENT SOURCE OF PROTEIN: Our tuna is a natural source of protein and Omega 3s, plus it has 17g of protein, 70 calories per serving. It's soy and gluten free and works well with Keto, Paleo, Mediterranean and Weight Watchers diet plans!
ADD VARIETY TO YOUR DIET: Tuna is a wholesome choice for a snack or meal that fits into an active lifestyle. StarKist tuna in water is a great and easy way to add seafood to your diet.
FLAVOR FRESH POUCH: Our flavor fresh tuna pouch preserves the freshness of your favorite meal or snack, so it's always delicious and ready when you are. There's no can opener required or draining necessary – Just tear, eat and go!
BULK 24 PACK: Buy your tuna in bulk with the StarKist 24-Pack. These tuna pouches are easy to store and great to have handy for when hunger strikes – whether you're on the go, at the office or at home.

Spaghetti

Bestseller No. 1

BARILLA Blue Box Spaghetti Pasta, 16 oz. Boxes (Pack of 8), 8 Servings per Box - Non-GMO Pasta Made with Durum Wheat Semolina - Italy's #1 Pasta Brand - Kosher Certified Pasta

SPAGHETTI PASTA: Give BARILLA Blue Box Spaghetti a twirl! No doubt it's the most fun pasta to eat and its delicious texture will please the whole family
BARILLA PASTA: Long, golden strands of pasta made with 100% durum wheat and purified water to deliver great taste and "al dente" texture every time
CREATE DELICIOUS PASTA MEALS: Pairs well with just about any type of pasta sauce or spaghetti sauce: from a simple tomato sauce to a hearty meat sauce, a chunky vegetable sauce or a creamy carbonara sauce
QUICK AND EASY TO COOK PASTA: "Al dente" perfection in 10-11 minutes
ENRICHED PASTA: BARILLA pasta is an enriched macaroni product containing thiamin, folic acid, iron, riboflavin and niacin, and has a low glycemic index to keep you fuller, longer

Popsicle

Bestseller No. 1

Fla-Vor-Ice Giant Popsicle, Variety Pack of Jumbo Freezer Bars 1.5 Oz, Assorted, 100 Count

FREEZE & SERVE: Fla-Vor-Ice freezer pops are simple and easy. Just freeze and enjoy!
FRUITY FLAVORS: Strawberry, Berry Punch, Grape, Lemon-Lime, Tropical Punch and Orange.
MADE WITH REAL FRUIT JUICE: Fla-Vor-Ice freezer pops are always made with real, delicious juice.
FAT FREE, LOW CALORIE TREAT OPTION: Fla-Vor-Ice freezer popsicles are a zero fat snack or dessert - with only 20 calories per pop.
100 FREEZER POPS: Each pack of fat free Fla-Vor-Ice popsicles contains 100 - 1.5 oz freezer pops.

Pasta sauce

Bestseller No. 1

BARILLA Tomato & Basil and Traditional Premium Pasta Sauce Variety Pack, 24 Ounce Jars (Pack of 4) | No Artificial Colors, Flavors or Preservatives | Non-GMO Project Verified

BARILLA REGIONAL COLLECTION PASTA SAUCES: We've reimagined our pasta sauces to bring the passion of Italy to all of your dishes with more distinct premium flavors, textures and quality
PASTA SAUCE VARIETY PACK: This premium BARILLA pasta sauce variety pack includes two, 24-ounce jars of BARILLA Tomato & Basil Pasta Sauce and two, 24-ounce jars of BARILLA Traditional Pasta Sauce
BARILLA TOMATO & BASIL PASTA SAUCE: Each 24 ounce jar of pasta sauce contains 2X more diced tomatoes* chopped small for a delicious homemade texture (*vs. previous BARILLA Tomato & Basil Sauce)
BARILLA TRADITIONAL PASTA SAUCE: Each 24 ounce jar of pasta sauce contains 4X more diced tomatoes*—rustic pieces for a chunkier sauce (*vs. previous BARILLA Traditional Sauce)
BARILLA PASTA SAUCE: BARILLA Tomato & Basil Pasta Sauce is inspired by the countryside of Central Italy, a region known for its aromatics—harvesting classic herbs, wine and even truffles

Peanut butter

Bestseller No. 1

Powdered milk

Bestseller No. 1

Hoosier Hill Farm All American Whole Milk Powder, 2 Pound

Certified Hormone Free (rBST is also known as rBGH), Gluten Free
Whole milk powder is great for use in confections, baked goods, or as a nutrient supplement, Also great for use as an ingredient in dry blends or reconstituted for use as liquid milk
Directions: 4.5 cups powder plus 3.75 quarts water Makes 1 gallon liquid milk.
Hoosier Hill Farm is located in America's heartland of northeast Indiana. Our products and ingredients are guaranteed fresh and we are proud of our heritage and good, old-fashioned values!
2 pound jar Hoosier Hill Farm Whole Milk Powder (28%)

Bottle of honey

Bestseller No. 1

Nature Nate's 100% Pure, Raw & Unfiltered, Squeeze Bottle, Honey, 12 Oz

Nature Nate's 100% Pure, Raw & Unfiltered Honey is the perfect sweetener and processed sugar substitute straight from the hive
Our honey is gently warmed and then strained, not filtered, to take the bee parts out and leave the good stuff, like pollen, in
Choose real with honey as a replacement for refined or artificial sugar, stevia or monkfruit
Add the award-winning flavor of Nature Nate's raw & unfiltered honey to your tea or coffee, on oatmeal or yogurt, in smoothies, or as an alternative sweetener in marinades and salad dressings
Nature Nate's only partners with beekeepers who share our vision to protect and take care of bees and their hives

Beef jerky

Bestseller No. 1

Jack Link's Beef Jerky Variety Pack Includes Original and Teriyaki Beef Jerky, Good Source of Protein, 96% Fat Free, No Added MSG, (9 Count of 1.25 oz Bags) 11.25 oz

GOOD SOURCE OF PROTEIN – Keeping your diet packed with protein helps keep you satisfied and energized all day, and it's never been easier to get protein than with Jack Link's Beef Jerky Variety Pack! Pack features 4 Teriyaki and 5 Original 1.25 oz. bags.
ON-THE-GO SNACKING – The single serve beef jerky bags are the perfect choice for on-the-go snacking when you're out as well as for your family's lunch boxes – even your little ones! They're a great way to ensure you're getting enough protein each day.
MADE WITH 100% PREMIUM BEEF – Jack Link's Beef Jerky is made from lean cuts of 100% premium beef, then seasoned with simple ingredients like water, salt and spices. Our delicious beef jerky is 96% fat free with no added MSG.
FULL ON FLAVOR – Whether your favorite is the classic Original flavor or the East meets West of our Teriyaki beef jerky, you can rest assured that they are packed full of flavor, plus slow cooked and hardwood smoked for delicious, meat perfection.
#1 SELLING BRAND – Jack Link's is the #1 selling beef jerky brand! When you rip open a bag of Jack Link's, you will get a taste of the American tradition that made this family business a success: hard work, fun and quality products.

Chicken salad

Sale

Bestseller No. 1

BUMBLE BEE Snack on the Run Chicken Salad with Crackers, Canned Food, High Protein Snacks & Groceries, 3.5 Ounce (Pack of 3)

BUMBLE BEE CHICKEN SALAD SNACK ON THE RUN: A perfect, convenient on-the-go meal solution that does not require any preparation.
CHICKEN: Pack of 3, 3.5-ounce snack kits with chicken salad and crackers. These canned chicken snack kits are essential groceries and pantry items. They're convenient and high protein snacks
PROTEIN: Great-tasting and high in protein
CHICKEN SALAD: Spread this great tasting chicken salad on the included crackers! Simply open the box and enjoy
BUMBLE BEE SNACK ON THE RUN: A great tasting alternative to other products from StarKist Tuna Creations and a great alternative to beef jerky snacks from Field Trip and Jack Link's

Bacon bites

Sale

Bestseller No. 1

Oscar Mayer Bacon Bits with Hickory Smoke Flavor Added (9 oz Package)

One 9.0 oz. Oscar Mayer Real Bacon Bits with Added Hickory Smoke Flavor Mega Pack
Oscar Mayer Real Bacon Bits with Added Hickory Smoke Flavor Mega Pack is smoked for authentic flavor
Made with 100% real bacon for quality
Fully cooked bacon bits are easy to add to any dish
Hickory smoke flavor added for authentic taste

Sweet potato chips

Bestseller No. 1

Canned vegetable

Bestseller No. 1

Canned sausages

Sale

Bestseller No. 1

Box of dark chocolate

Sale

Bestseller No. 1

GODIVA Chocolatier Chocolate Gold Gift Box, Assorted, 19 Count

GOURMET CHOCOLATE: 19-piece Godiva chocolate gift box features an exciting assortment of gourmet chocolates artfully paired with ganaches, nuts, and more.
DELICIOUS FILLINGS: Ganaches, luscious caramels, smooth pralines, and other delectable fillings sit beneath assorted milk, white, and dark chocolate shells.
TIMELESS TASTE: Add sweetness to any special occasion from birthday parties to anniversaries to corporate gift swaps. This chocolate assortment is always a perfect choice.
GOLD GIFT BOX: Surprise someone special with this elegant chocolate box, finished with a gold ribbon, or satiate your sweet tooth as you sample each piece of chocolate.
BELGIAN HERITAGE: Founded nearly 100 years ago, Godiva continues to adhere to a long-standing tradition of quality, Belgian craftsmanship using only the world's finest ingredients.

Raisins

Bestseller No. 1

Sun-Maid Organic Raisins - Dried Fruit Snacks - Healthy Snacks For Kids - 32oz (One 2 LBS Resealable Bag)

WHOLE FRUIT: Simply fruit, that's all! The highest quality, perfectly ripened, perfectly dried sweet treat on its own or added into your favorite recipes.
NON-GMO PROJECT VERIFIED: We want to be as transparent as possible. Therefore, Sun-Maid has had this product certified Non-GMO for your assurance while shopping.
CCOF & USDA ORGANIC CERTIFIED: Taste pure sunshine with our organic raisins, exclusively grown by our certified organic growers.
OK KOSHER CERTIFICATION: Here's another example of the extra steps Sun-Maid is going through to ensure we meet your needs. Certified Kosher, these raisins have been prepared in a manner to fit Jewish dietary laws.

Granola bars

Bestseller No. 1

Quaker Chewy Granola Bars, Chocolate Chip, (58 Pack)

Includes 58 individually wrapped Chewy Granola Bars, Chocolate Chip flavor
New Look. Same great taste. (Packaging may vary)
Made with real chocolate and 9 grams of 100% whole grains.
100 Calories per bar.
Made with no artificial preservatives, artificial colors, or added colors.

Sandwiches

Bestseller No. 1

Ziploc Paper Sandwich Bags, Recyclable and Sealable with Fun Designs, 50 Count

Ziploc brand Paper Bags are a practical, fun and easy way to show how much you care
Extra-wide opening makes these sandwich bags simple to fill and snack from
Non-wax paper lunch bags, food safe, resealable and recyclable
Recyclable bags, with a variety of stickers included to send your special message
Pack contains 50 recyclable paper bags

Brownies

Sale

Bestseller No. 1

Duncan Hines Mug Cakes Walnut Brownie Mix, 4 - 2.2 OZ Pouches

Four 2.2 oz pouches of Duncan Hines Mug Cakes Walnut Brownie Mix
Offers a convenient single-serving dessert
Walnuts add to the richness of the chocolate mug brownie
Mix and microwave the walnut brownie in the same mug for a simple dessert or celebratory treat
Microwave the mug dessert on high for 55 seconds for quick cooking and let cool

Pop tarts

Bestseller No. 1

Pop-Tarts Breakfast Toaster Pastries, Variety Pack (60Count), 5Count

Soft toaster pastries with the flavors of frosted strawberry, blueberry, brown sugar cinnamon, or cookies and crème topped with delicious frosting; Sweet, fully baked, and ready to eat
Start your day with crumbly pastry crust and yummy filling; A delicious, family-favorite morning treat; Great for the whole family
A fun part of any balanced breakfast at home or on-the-go; Good source of 3 B vitamins; Contains wheat and soy ingredients
A travel-ready food; Makes a tasty snack at work, afternoon pick me up at school, or late night treat; Stow in lunch boxes, totes, and backpacks
Includes 1, 6.349-pound case containing 60 toaster pastries; 30 packages total; 2 pastries per package; Packaged for freshness and great taste

Pack of marshmallows

Bestseller No. 1

Sarah's Candy Factory Vanilla Mini Dehydrated Marshmallow Bits in Resealable Bag, 1lb

MINI MARSHMALLOWS: Vanilla Dehydrated Mini Marshmallow Bits in 1 Pounds, fresh and delicious flavor, perfect for hot cocoa.
GREAT TOPPING: They can easily be added to a bowl of cereal or a steaming mug of hot chocolate.
FUN SIZE VANILLA FLAVORED: Their small size make it fun to add to any special baked treat, whether mixed in or added as a topping.
COMES IN A RESEALABLE BAG: Keeps your marshmallows fresh.
SARAH'S CANDY FACTORY: Made in the USA and repacked from bulk by Sarah's Candy Factory.

Canned fruit

Bestseller No. 1

Dole Fruit Bowls, Diced Peaches in 100% Fruit Juice, 12 Count, 4 Ounce Cups

ALL NATURAL FRUIT: DOLE Yellow Cling Diced Peaches in 100% Fruit Juice doesn't use syrup or artificial sweeteners; It just has the sweetness of all natural fruit, plain and simple; DOLE FRUIT BOWLS are individually wrapped and made with the best fruit nature has to offer.
NATURALLY GLUTEN FREE: DOLE Yellow Cling Diced Peaches in 100% Fruit Juice are a rich source of Vitamin C, have no added sugar, and are made from all natural fruit and non-GMO ingredients; They're naturally gluten free and make a great healthy snack for kids and adults!
DELICIOUS PEACHES: With Dole's shelf-stable peach products, you can have the refreshing taste of peaches anywhere, anytime and in bulk; For a delicious snack with great tasting peaches, try Dole's fruit bowls or jarred fruit.
HEALTHY SNACKS AND JUICES: From packaged shelf stable fruit, to dried fruit, fruit juices, and frozen fruit, Dole is a world leader in growing, sourcing, distributing, and marketing packaged fruit and healthy snacks to brighten your day.
REFRESHING FLAVOR: Try the refreshing bright flavor of Dole's packed fruit, fruit juice, and other pantry staples in all your favorite recipes!

Avocado

Bestseller No. 1

Apple Sauce

Sale

Bestseller No. 1

Protein bars

Sale

Bestseller No. 1

Pure Protein Bars, High Protein, Nutritious Snacks to Support Energy, Low Sugar, Gluten Free, Chocolate Peanut Butter, 1.76oz, 12 Pack

You will receive (12) Pure Protein Bars, Chocolate Peanut Butter, 1.76oz
A DELICIOUS HIGH PROTEIN BAR: Pure Protein Bars are the perfect combination of high protein, only 2g of sugar and great taste. This delicious Chocolate Peanut Butter bar has 20g of protein for quick and sustained energy, and it is gluten free.
ON-THE-GO PROTEIN SNACK: Pure Protein Bars fuel your on-the-go active lifestyle. This protein bar is packed with a high quality protein blend for both quick and sustained energy, and full of flavor to satisfy your sweet tooth one bite at a time. Fuel your workout and nutritious balanced diet.
PRE- AND POST-WORKOUT FUEL: Pure Protein Bars are perfect for before or after a workout. Grab a protein bar about an hour before a workout to provide carbs and protein for energy and lean muscle support. Treat yourself after your workout to replenish energy and help the muscle recovery process.
COMPARE PURE PROTEIN BARS: Quest, Premier Protein, Oh Yeah! One, Clif Builders, Power Crunch, RX Bar, BSN Protein, Gatorade, Kellogg's, ThinkThink, KIND, Lupii, Nature Valley, Fitcrunch, Powerbar, Atkins, Orgain, One Protein bar, MusclePharm, Oatmega, MuscleTech, Optimum Nutrition

Food Gift Vouchers

Bestseller No. 1

Gift Cards and Gift Vouchers UK

Buy gift cards and e-gift vouchers for many of the UK's top retailers including Google Play gift cards, Swarovski and argos gift cards
Makes the perfect gift for Weddings, anniversaries and special occasions.
A better way to give money that is more convenient, safer and classier than giving cash
Discover gift cards for itunes gift cards, buy a gift and for argos gift vouchers
Let that special someone choose what they want on their special day

Mini citrus juicer

Bestseller No. 1
Health Care Package Ideas For The Homeless
Good health should always be a priority, but getting access to standard health-care facilities or even basic supplements are usually costly. Here are some great items that would be helpful in sustaining the health of the homeless:
Clothing/Coverings Care Package Ideas For The Homeless
Having clean and comfortable clothing materials is vital for survival, and there are dozens of items of clothing that are useful to the homeless in different seasons and for various purposes. Here are a couple of items to include in your care package:
Miscellaneous Care Package Ideas For The Homeless
There are certain items that serve as a great help in carrying out random daily activities or just perform more productively. Here are a couple of ideas for the homeless to help solve basic problems and live happier lives:
An encouraging note
Notebooks

Bestseller No. 1

2020 New HP 17-by3063st 17.3" HD+ Display Notebook, Intel i3-1005G1, 8GB Memory, 128GB SSD + 1TB Hard Drive, Windows 10, Silver

- 1.2GHz Intel i3-1005G1 dual-core processor with up to 3.4GHz speed and 4MB cache memory
- Get comfortable with an expansive 17.3" screen that makes streaming, scrolling, and multitasking easy, and enjoyable; HD+ 1600 x 900 display: enjoy your photos, movies, and games with the crisp quality of 1.4 million pixels; Smoothly stream content and play your favorite games with Intel UHD Graphics
- With 8GB memory, you can multitask between various applications without issue; 128GB SSD and 1TB HDD keep your running programs active while your computer resumes from suspension in seconds
- Improved 802.11ax 2 x 2 Wi-Fi antenna delivers a stronger, more reliable Internet connection than before; 41Wh lithium-ion battery with a run time of up to 9 hours
- Windows 10 Home: do great things confidently with the familiar feel of Windows, only better

Stationery set

Bestseller No. 1

Hallmark Stationery Set with Desk Organizer, Floral (10 Blank Cards with Envelopes, 20 Writing Sheets with Envelopes, 75-Sheet Notepad, 30 Seals)

Keep everything you need for writing notes to your friends, family, business Connections, and yourself with this modern boxed set of stationery appropriate for all occasions.
Set includes 10 blank cards and envelopes, 20 writing sheets and envelopes, a 75-sheet memo pad, and 30 stickers for sealing notes and letters, all in coordinating floral designs. Box is reusable for card storage and features dividers for easy organization.
Perfect for everyday lists and notes that say "thank you," "hooray," or a simple "Hello," stationery essentials are also elevated enough for weddings, bridal showers, or the office.
The perfect gift for letter writers, card senders, and stationery enthusiasts.
Boutique sized cards included measure 5.5" X 4". Printed on high quality paper stock, Hallmark stationery is made with paper from well-managed forests.

Inspirational books

Sale

Bestseller No. 1

Greenlights

Hardcover Book
McConaughey, Matthew (Author)
English (Publication Language)
304 Pages - 10/20/2020 (Publication Date) - Crown (Publisher)

Mouse Trap

Bestseller No. 1

Authenzo Humane Mouse Trap Smart No Kill Mouse Trap Catch and Release, Safe for People and Pet-2 Pack

Improve the Quality - We improve the product based on the original, used a more durable ABS material, and added a few air holes on the product to prevent rats from suffocating. This is a design that is very user-friendly.
Ease of Use and Effectiveness - Open the tail door & place the bait in the food compartment and after that open the spring door. The mouse is going to enter this trap & the spring door just closes in time.
Simple to Clean & Reuse - The compartments are removable & can be cleaned with ease. One should simply rinse using water & reset it.
Humane - Grab & release the mouse traps causing no pain or harm. It is suitable for people who don't wish to harm whatever kind of animal.
Safe Proven Mouse trap - Non-toxic, glue or chemical, non-lethal, safe for children and pets (cats, dogs), silent, no risk!

Craft Supplies

Bestseller No. 1

GoodyKing Arts and Crafts Supplies for Kids - Craft Art Supply Kit for Toddlers Age 4 5 6 7 8 9 - All in One D.I.Y. Crafting Collage Arts Set for Kids

💕【TONS OF FUN】This is the best craft supplies & materials ever in the market! Perfect craft kits for kids and Ideal arts kits and crafts supplies for kids ages 8 9 -12 or above. Guaranteed that you and your children will enjoy for hours crafting toys, room decoration, or school projects!
💕【 ALL IN ONE COMBO 】 Everything you need is all in 1 Arts & crafts supplies so you could create art to your heart's content
💕【EASY TO STORE】 Arts & Craft supplies set comes in a compact bag for easy, convenient, hassle-free storage!
💕【ENDLESS CREATIVITY】 Stoke your Imagination and develop your creative skills with all the Arts & Crafts that you could possibly create!
💕【30 DAY RISK FREE TRIAL】 Full refund within 30 days. Bring this craft kit to surprise your kids today!

Sunglasses

Sale

Bestseller No. 1

SOJOS Small Square Polarized Sunglasses for Men and Women Polygon Mirrored Lens SJ1072 with Gold Frame/Grey Lens

HIGH-DEFINITION UV400 TAC POLARIZED LENSES – SojoS's HD TAC polarized lenses can filter out sunlight reflected glare, and protect your eyes from long-term damage by blocking 100% of harmful UVA and UVB rays.
ULTRA-LIGHT AND ULTRA-THIN FRAMES – These SojoS retro square sunglasses are made of ultra-thin metal materials, so the frames are super light but very strong. These weights are only 40 grams(0.09 pounds), so you will feel very comfortable and no pressure on your nose.
PERFECT ALL ROUNDER – These SojoS sunglasses are the perfect choice for outdoor sports and activities such as taking selfies, shopping, driving, traveling, and are suitable as a high fashion accessory and daily wear all year round.
PRODUCT DIMENSION – Lens Width: 51mm(2.01inches) | Lens Height: 45mm(1.77inches) | Temple Length: 147mm(5.79inches) | Nose Bridge: 20mm(0.79inches).
GIFT IDEAS PACKAGE – Sunglasses*1, microfiber pouch*1, microfiber glasses cleaning cloth*1, glasses box*1. It is also a gift packaged ready, making it a wonderful yet practical gift idea for friends and family!

All-purpose tool

Bestseller No. 1

Hi-Spec 57 Piece 8V Electric Power Drill Driver & Home DIY Tool Kit Set. All Purpose Hand Tools for Household & Office DIY Repair & Maintenance. All In a Compact Carry Case

CORDLESS HOME DIY: Finish those everyday DIY jobs with the Hi-Spec 8V Electric Power Drill Driver & Home DIY Tool Kit Set. Small and portable, its rechargeable battery makes it indispensable for DIY. Find all purpose hand tools for repairs, putting up fixtures and fittings to assembling flat-pack furniture. Complete in a tool box carry case
POWER DRIVING DIY: With general household DIY, convenience and flexibility in mind, the Hi-Spec 8V drill driver is designed for rapid power screw-driving, tightening and loosening of screws and fasteners, and assembling furniture. The supplied 13 piece Brad Point wood drill bits also allow for light drilling into typical household soft woods and plastics and are kept in their own case. NB. Not for concrete, brick or metal drilling
LIGHTWEIGHT & CORDLESS The 8V drill driver's 1500mAh battery, recharged by the included wall mains adaptor, has capacity and with its turning torque of 8Nm for all daily DIY screw driving tasks. The variable-speed trigger, speeds of upto 300rpm, and the forward & reverse switch allows for rapid work. Its 10mm keyless chuck head easily changes out bits and has a built-in LED work light
ESSENTIAL HAND TOOLS: Two full size slot/flathead and Phillips screwdrivers an all-purpose hammer with soft-rubber cover, a box cutter utility knife, combination pliers with built-in wire snippers, a tape measure, a spirit level and an 11 hex key set make a versatile set for general DIY
MANUAL SCREWDRIVING: For more precise manual control, a bit driver handle is included that can swap between holding the 10 full-size driver bits, also usable in the drill driver, and the 12 smaller precision driver bits for smaller-sized screws. A bit extender adapter for extra reach is also included. Tools are securely housed in a sturdy case that keeps them safe, clean, organized and easy to find

Coloring books for kids

Bestseller No. 1

A journal

Sale

Bestseller No. 1

Ruled Journal/Notebook - Lined Journal with Hardcover, 8.5" x 6.4", College Ruled Journal, Inner Pocket, Strong Twin-Wire Binding with Premium Paper, Perfect for School, Home & Office

🌻zhuan'tou HARDCOVER JOURNAL - The ruled journal features 134 pages with size 8.5" x 6.4" for easier carrying. The sturdy back pocket is designed to store your loose items, and elastic closure band to keep your notebook close when you don't use it.
🌻 SPECIAL DESIGN - This ruled notebook uses vigorous flower clusters as theme. Also, this journal uses strong double-wire binding design for laying the notebook totally flat easily, giving users a better writing experience. And 7 mm ruled writing space provide an ample place to write down your notes, ideas, plans and so on.
🌻 HIGH QUALITY PAPER - This ruled journal uses premium and thick paper to avoid the ink feathering and seepage. Thicker page than other journals notebooks, and the lined journal keeps handwriting neatly.
🌻 MULTIPLE USES - Ideal for all office, school and home using, including for taking notes and keeping work in order, as a diary or journal for brainstorming ideas, creative writing or just doodling and drawing. 商品特性
🌻 OPTIMAL GIFT CHOICE - Note down your note-taking, sketching, thoughts and ideas with this floral journal. A great choice as gift for your family, friends!

"Open When" letters

Bestseller No. 1

Knock Knock Letters to the Love of My Life Read Me When Box

Create a treasure trove of letters for your main squeeze-simply fill in the blanks on eight situation-specific missives
The letters can then be opened at just the right moment in the future to provide your personal thoughts and encouragement
Fill in the love to create sweet love letters for him or her!
Includes scenarios like "read me when you've had a bad day" and "read me when you're tempted to flirt"
7. 25 x 4 inches; 9 cards and envelopes

Motivational posters

Bestseller No. 1

Inspirational Wall Art, Motivational Posters, Wall Art for Office, Motivational Posters For Office, Inspirational Posters, Inspirational Poster for Classroom Decor, Office Wall Art, Set of 6 11x17 in.

Right & vibrant colors: Our Motivational Poster for Office are perfect to Inspire you and others. If you are looking Motivational Gym Posters, Inspirational Posters for Teens or Motivation Poster related look no further. These posters are perfect for your Workout Wall Art & Motivational Wall Art for Office.
Highest quality prints: Our Inspirational Wall Art prints measures 11x17 inches, they are printed on bright and high-quality 300 GSM acid-free cardboard paper. They are great Motivational Posters for Classroom Decor and will help to maintain a great attitude with Positive Quotes for Office Wall Art. Excellent for Teen Bedroom Decor with Inspirational Posters.
Frames not included: These wall art posters were designed to brighten any office space. Frames are not included with the set. However, we highly recommend framing them for a better visual effect. Beautiful Large Artwork for Wall
Perfect for classroom, office & kids room: They are also great motivational quotes for children in their school classroom, kids Bedroom or playroom. As well, for your office Artwork Wall Decor
Unique decoration: Our Office Poster will provide you a simple way to create a joyful and inspirational environment for the kitchen, living room and home. Scripture Wall Art that comes with beautiful Quotes Wall Decor

Prompt cards

Bestseller No. 1

BestSelf WordSmith Deck — 150 Intellectually Stimulating Writing Prompts Designed to Inspire Journaling, Cure Writer's Block, Cultivate Creative Writing and Sharpen Writing Skills

DESIGNED TO FUEL YOUR WRITING CREATIVITY — 150 thought-provoking prompts to keep you creative, motivated, curious and fearless in your writing. The WordSmith Deck is the perfect source of inspiration to show off your writing gifts and rekindle your love for creating literature.
PROACTIVELY SOLVE WRITER'S BLOCK — Tired of writing dull, uninspiring content? These writing cards will help you sharpen your writing skills while nurturing your success by developing emotional intelligence, self-belief and reflective insights. Unlock your passion and creativity in no time!
FREE UP BANDWIDTH AND DEVELOP PRODUCTIVE WRITING HABITS — Repetitive thought loops take up bandwidth and drain creative energy. These writing prompts help you effectively put your creativity, thoughts, memories and perspective into words to maximize writing productivity.
NEVER RUN OUT OF CREATIVE AND INSPIRING WRITING IDEAS — Packed with inspiring writing prompts divided across six categories (life, self, education, world, relationships and random), this card deck inspires you to write your own journey of self-discovery and helps cultivate innovative ideas.
HELPS JUMPSTART CREATIVITY TO ACHIEVE SUCCESS — Empowers you to write creatively in a therapeutic and productive way with regular reflections to build self-esteem, unlock passion and strengthen intuition to help you achieve goals and success.

Bouncy ball

Bestseller No. 1

Pllieay 24 Pieces Jet Bouncy Balls 25mm Mixed Color Party Bag Filler for Children

Packet including: 24pcs Bouncy Balls, packing by random pattern
Material: PU, non-toxic and environmentally safe materials
Diameter size(approx): 25mm / 1 inch
Features: Non-toxic and environmentally friendly, high quality, light weight, bright colour, good elasticity, high strength
Great toy for kids; Cats love to play with these; These make great party bag fillers

Bucket list journal

Bestseller No. 1

Agenda Planner note

Sale

Bestseller No. 1

2021 Planner Weekly & Monthly Pocket Calendar - Agenda 2021 with Note & Address Pages, Vegan Leather Hard Cover, Small Size 3-1/2" x 6", Black

【CALENDAR YEAR 2021 】 This week to view diary covers 12 months from Jan 2021 to Dec 2021 in 8 languages, you have a whole page for every 2-hour plan(from 8:00 am to 18:00 pm) to keep track of your appointments and daily tasks
【PRODUCT PARAMETERS】Our daily planner measures in 3.5 x 6 inch, high quality soft touch vegan leather hard cover ,80 g / m² acid-free ivory paper, 176 pages
【CONTENT DESIGN】2020-2022 calendars, 2021-2022 year planner, 2021 monthly planner, personal information page, international public holidays, telephone codes, world time zones, 11 lined note pages,alphabetical address pages
【FEATURE】 This week to view agenda has 2 colored ribbon markers,an elastic closing strap an expandable inside pocket, easy-track perforated corners at the bottom of each page
【GET ORGANIZED】 Our 2021 day planner will keep you on track throughout the day, keep your assignments and tasks prioritized, and enable you to achieve your goals. Have plenty of space to detail appointments and keep track of all days clearly with the weekly view so you can always stay organized

Knitting set

Bestseller No. 1

Exquiss Knitting Needles Set-18 Pairs 18 Sizes Bamboo Circular Knitting Needles with Colored Tube + 36 Pcs 18 Sizes Single Pointed Bamboo Knitting Needles 2.0 mm-10.0 mm + Weaving Tools Knitting Kits

Package includes 18 pcs carbonized bamboo circular knitting needles with colorful plastic tube+36 pcs (18 pairs) single pointed bamboo knitting needles+ Weaving Tools Knitting Kits with case.
Bamboo circular knitting needles come with 18 different sizes with diameter permanently marked on needles for ease of selection, the sizes from 2 mm to 10 mm. Overall length of circular knitting needle measures appr. 31.5in.
Single pointed bamboo knitting needles in 18 sizes, which are permanently engraved onto the handles. The sizes from 2 mm to 10 mm. Length of knitting needles measure appr. 9in.Each set includes all the most popular US sizes and then some!There is no static reactions on it makes you weaving happily.
The set of knit suit tools are perfect for your needs. Whether weaving scarves, thread cut, sewing clothes and marking, it can make your knitting process successful.Perfect for handmade weave DIY tools. It's the best choice for you preparing gifts for your kids or friends!
Circular knitting needles set made from bamboo wood and colorful plastic. The knitting needles are made of bamboo which is luxurious, lightweight and smooth.Each needle has bight transparent plastic tubing that is soft and flexible yet is strong enough to support your knitting project. Single pointed carbonized bamboo knitting needles made of bamboo wood,they have a wooden stopper cap at one end. The needles are smooth without burrs. It will be secure and accessible when you are weaving.

Storybooks

Sale

Bestseller No. 1

"Never give up" quote necklace

Bestseller No. 1

Meibai Inspirational Gift Bar Necklace Never Give Up Engraved Encouragement Mantra Quote Bar Necklace Personalized Motivational Gift for Her (Never Fucking Give Up)

Material: 316L stainless steel,Bright Finish.It will never tarnish, discolor or rust. Specification: Bar Pendant Size: 40 mm * 6 mm; Chain Length: 46 cm + 5 cm Extension chain.
This bar necklace says: "Never Fucking Give Up" a meaningful gift for anyone who needs a little encouragement during a hard time. Just let them know, you're always there.
Something friends and family need a little kick in their step. Give them the motivation to achieve their goals with this inspirational bar necklace gift.
This personalized bar necklace is simple, dainty and perfect Gift for your mom, sister, best friend, cousin, aunt, daughter and so on, or yourself, like Birthday, Wedding, Mothers Day and Christmas or everyday wear.
Comes with a velvet bag. If you have any questions, please feel free to contact us. We're always happy to chat with our customers.

"Stronger Than You Know" Pen & Paper set

Bestseller No. 1

HONZZ Inspirational Gifts for Women Sister Birthday Gift You are Braver Stronger Bedroom Accessories for Women Room Decor Under 10 Dollars Thinking of You Gifts Mom Daughter

🎁 Reads: Always Remember, you are braver, stronger than you believe than you think. More beautiful than you imagine. loved more than you know.!
🎁 Perfect Christmas Gifts: A great inspiration positive gifts for women(Sister/Wife/Daughter/Mum/Women Friends).Make sentimental birthday gifts for her,a pretty impressive and heart-warming presents for anniversary.
🎁 Heart design and touching words.Home Decorative wooden Plaques. decorate with door or key and wall. Perfect gift for women.
🎁 Style: Rustic/Shabby Chic.Size:4.1" x 4". Made of excellent natural wood, environmental-friendly.
🎁 Money Back Guarantee --- We guarantee quality and service. Your satisfaction is always our promise, we offer easy returns and exchanges or full refund for any reason,100% risk free shopping.

Brain puzzles

Bestseller No. 1

Brain Teasers Metal and Wooden Puzzles for Kids and Adults 9 Pack, Mind, IQ, and Logic Test and Handheld Disentanglement Games, 3D Coil Cast Wire Chain and Durable Wood Educational Toys

🎁 Metal and Wood Brain Teaser 9 Set for Kids and Adults - All the coils and blocks are smooth and have NO SHARP EDGES for endless play without getting hurt. The links are made from heavy-duty 4.5 stainless steel as well as lightweight and durable beech wood that doesn't easily bend or break even when thrown or stepped on. Players can't force them open so there is no chance of cheating. It has also passed the ASTM F963 International Toy Safety Standards and guarantees it's top-notch quality.
🎁 Mind Game Handheld Disentanglement Puzzle Toys - These manipulative links and blocks challenge players' critical thinking and problem-solving while helping improve their IQ and EQ. Test logic and creative minds with this cool yet simple brainteaser. These brain games are perfect for passing time, fidgeting, and avoiding gadgets and electronics. They're a healthier way to practice focus and concentration. Also, these work as fidget toys. Can also be used for fun party games.
🎁3D Coil Cast and Wooden Blocks IQ Logic Educational Wire Chain with Plastic Storage Box and Solutions - Great gift for boys, girls, men, and women ages 5 to 105. The perfect size makes it easy for small and large hands to play comfortably. Everyone can enjoy these unique novelty gifts, from children, teens, and adults. CAn be played by a single player or a group. Give as gifts for birthdays, Halloween, Christmas, as well as party favors. Caution, not suitable for kids 5 years old and below.
🎁Best Novelty Idea - Get an assortment of 6 coil wire puzzles and 3 wooden block puzzles of different shapes from easy to hard levels. You can play by yourself or with friends. The set comes with 1 storage bag to store the puzzles and keep them from being misplaces.
🎁PORTABLE, INTERACTIVE AND FUN SLIDE PUZZLE - Solve these puzzles anywhere: in the car, at school, at home or at the office. They're mini and super light and can fit in your pockets. They are travel must-have. Have endless fun with friends with these handheld mind twisters. With an ASTM F963 International Toy Standard Certificat,.give as a gift on Christmas, birthdays, or any other holidays.!

Colorful Blessings Cards

Bestseller No. 1

Batteries

Sale

Bestseller No. 1

Stamps

Bestseller No. 1

Bus pass
Can opener

Sale

Bestseller No. 1

Deck of cards

Bestseller No. 1

Bicycle Jumbo Playing Cards, Pack of 2

Bicycle Jumbo Playing Cards – Jumbo Size Meaning The Numbers And Pips On Each Card Are Larger Than Traditional Playing Cards For Ease Of View.
Each Bicycle Jumbo 2 Pack Comes With A Red And Blue Deck. eck Is A Standard deck of playing cards consisting of 52 Traditional suited playing cards, two jokers, and two additional ad cards.
Each Deck Is A Traditional Deck Of Playing Cards Consisting Of 52 Traditional Suited Playing Cards, Two Jokers, And Two Additional Ad Cards.
Great For All Card Games Including Poker, Canasta, Rummy, Pinochle, Euchre, Hearts, Blackjack, Go Fish, Baccarat And Many More!
Bicycle Playing Cards Are Designed With An Air-Cushion Finish For Ease Of Handling, Shuffling, And Dealing So Cards Won't Stick Together.

Figurines

Bestseller No. 1

Willow Tree Surrounded by Love, Sculpted Hand-Painted Figure

Sentiment: "Abundant love surrounds you" written on Enclosure Card
5"h hand-painted resin standing figure in cream dress, holding large bouquet of red-orange poppies up to her face.
A gift that expresses love and caring… or for those who love flowers! Packaged in fitted box ready for gift-giving.
Artist Susan Lordi hand carves the original of each Willow Tree piece from her studio in Kansas City, MO. This piece is cast from Susan's original carving and painted by hand.
Ready to display on a shelf, table or mantel. To clean, dust with soft brush or cloth.

Keychain

Sale

Bestseller No. 1

Acrylic Keychain Blanks, Audab 120pcs Clear Keychains for Vinyl Kit Including 30pcs Acrylic Blanks, 30pcs Keychain Tassels, 30pcs Key Chain Rings and 36pcs Jump Rings for DIY Keychain Vinyl Crafting

DIY Keychains Making Kits - Audab acrylic keychain blanks set comes with 30 pieces of clear round acrylic blanks, 30 pieces of keychain tassels, 30 pieces of split key chain rings and 30 pieces of jump rings. Great for vinyl projects, DIY crafts and keychains making
Higher Quality Blank Keychains – Our keychain blanks are made of premium quality acrylic material that are clear and lightweight, you can easily work with them without worrying about any kind of crack
Protective Film – Please Note that all acrylic discs are covered with protective film on both sides that should be peeled off when you are ready to use the blank. This protective layer keeps the acrylic blank from being scratched or getting dirty
Smooth Edges & Transparent Circle Discs –These blank keychains for vinyl are laser cut and the edges are well polished, providing you with accurate sizes and smooth edges. The smooth and clear blanks will make your custom key chain project look great
Convenient to Use – You can draw, carve, or paste your own favorite sticker on the acrylic circle keychain blanks, the acrylic blanks keychain bulk are suitable for making key chains, zipper pulls, backpack bag tags, ornaments, gift tags, pendant decoration, souvenir and many other craft projects

Mini sewing kit

Bestseller No. 1

Sewing KIT, DIY Sewing Supplies with Sewing Accessories, Portable Mini Sewing Kit for Beginner, Traveller and Emergency Clothing Fixes, with Premium Black Carrying Case (Black)

EASY TO USE -- Items won't fall out when you open the case, needles in separate closed box for safety, and other items securely tucked in place with attractive black elastic bands. A kit that in a true sense makes your life easier
SMART AND COMPACT - Compact design making it convenient to carry in style anywhere you travel. With this kit in your bag, you will never have to find a tailor for the basic repairs, be more self-sufficient and take care of small repairs yourself
PERFECT SEWING KIT -- The kit contains all the necessary tools that are required for performing basic repairs - be it a scissor, threads (12 colors), assortment of sewing needles, shirt buttons, seam ripper, thimble, needle threader tools (two) and a foldable measuring tape.
A USEFUL GIFT - The sewing kit is an amazing gift for a frequent traveler, a performing artist, mother, grandmother, a backpacker, little girls! The kit is equally good for use by both men and women, and is definitely something that people would love to use
WORRY-FREE SHOPPING -We are dedicated to providing the product of high-quality and affordable price for our customers. If you are unsatisfied with the product, please contact us immediately via email, our after-sales service team will provide you with a satisfactory solution for you within 24 hours!

Pocket knife

Sale

Bestseller No. 1

Prepaid phone cards
Hair bands

Sale

Bestseller No. 1

Goody Ouchless Women's Hair Braided Elastic Thick Tie, Black, 27 Count (Pack of 1), 4MM for Medium Hair

America's most popular brand of hair ties and hair bands for women.
Smart Stretch Core" is 40% Stronger-Goody hair elastics do not lose shape like other elastic hair ties and scrunchies.
Goody hair ties and elastics are a great any time pony tail holder.
Goody Ouchless Elastic is America's No.1 Elastic.
Ouchless Elastics are made with the New "Smart Stretch Core incheswhich is 40% stronger and doesn't loose it's shape.

Headlamps

Bestseller No. 1

GearLight LED Headlamp Flashlight S500 [2 Pack] - Running, Camping, and Outdoor Headlight Headlamps - Head Lamp with Red Safety Light for Adults and Kids

Super Bright & Long-lasting - Powerful premium LED generates a brilliant beam with daylight color and definition. Runtime of up to 45 hours on low and 3 hours on high. (Powered by 3 AAA batteries - not included.)
Lightweight and Comfortable - Weighing only 1.8 oz (3 oz with batteries), it is the ideal headlamp accessories for runners and outdoor adventurers. The removable, washable, and adjustable headband comfortably fits adults and children alike.
Weather and Shock Resistant - Water resistant and drop tested to stand up to harsh conditions, the S500 headlamp is suitable for rain or snow, indoors or outdoors. It is the perfect addition to your running, camping, fishing, hiking, backpacking, hunting, or cycling gear.
Pivoting Head and 7 Modes - This 45 degree adjustable headlight gives you the freedom to direct light exactly where you need it - even in tight spaces. Quickly choose from 7 lighting modes. ( White Beam: Low, Medium, High, Strobe I Red Beam: Low, SOS, Strobe)
Exceptional Value, Includes 2 Headlamps - Store one in your car, keep one in your home, or gift one to a friend or family member. Package Contents: 2x GearLight S500 LED Headlamps, 1x User Manual, 1x Warranty Card. (Batteries are not included)

Whistle

Bestseller No. 1

Hipat Whistle, 2 Packs Plastic Sports Whistles with Lanyard, Loud Crisp Sound Whistle Ideal for Coaches, Referees, and Officials (Color)

PACKAGE--- 2PCS plastic whistles with lanyards. These whistles are great for referees, coaches, training, teachers, survival, emergency, school, gym, etc.
LOUD CRISP SOUND--- The whistle sound is loud and clear. Easily up to 120dB.
FREE YOUR HANDS--- Each whistle comes with a black lanyard, you can hang easily around your neck, or on a wall mount, helps you free your hand.
PREMIUM QUALITY--- Made with thicken plastic, more durable than other plastic whistles.
GOOD SERVICE--- All our whistles are 100% satisfaction guaranteed. Please feel free to contact us for anything, we will response within 12 hours.

Old radio

Sale

Bestseller No. 1

Victrola Retro Wood Bluetooth FM/AM Radio with Rotary Dial, Espresso

MORE THAN A RADIO- Listen to music through traditional AM/FM and through bluetooth wireless streaming with Victrola's Retro Radio (Walnut). With a classic vintage look and modern features, it elevates your home or office aesthetics perfectly
GREAT QUALITY SOUND- This timeless radio (9.5 in x 6.3 in x 4.9 in) comes with built-in stereo speakers for a full range crisp sound reproduction and a vintage tonal quality without any distortions. Time travel to the 50s with this stunning retro radio!
WIDE-RANGE BLUETOOTH CONNECTIVITY – The built-in Bluetooth pairs quickly with smartphones, tablets and even laptops. Enjoy unlimited wireless streaming from your favorite streaming apps, internet radio or play music stored on any Bluetooth-enabled device
ALL THE CONTROLS YOU NEED – Features a volume knob that doubles as the power button, an AM/FM tuner to navigate through stations, and a bass & treble knob to customize your listening experience. The knobs have a nice feel to them and a trendy antique vibe
HIGH QUALITY DESIGN & FINISHING – Victrola's 115-year commitment to craftsmanship is evident in the stylish retro wood finish, strong built quality, practical design and mechanism, and well-balanced sound

Compass

Bestseller No. 1

Mr. Pen- Professional Compass for Geometry, Extra Lead, Metal Compass, Compass, Compass Drawing Tool, Drawing Compass, Drafting Compass, Compass for Students, Compass for Woodworking, Compass Geometry

1 High Quality Professional Bow Compass For Math, Geometry, Art, Drafting And Drawing; Creates Circles Up To 8 Inches In Diameter
Precision Geometry Compass With Spring Bow Head And Center Wheel Prevents Unintentional Leg Movements
All Metal, Nickel Plating Compass, Lifelong Satisfaction Guaranteed
Easy To Adjust Legs, Great For Precise Drawings
Packaged In A Clear, Reusable Pouch. Easy To Carry And Store

Shoe polish

Bestseller No. 1

Kelly's Shoe Cream - Professional Shoe Polish - 1.5 oz - Camel

Kelly's Shoe Cream is a unique cream polish rich in natural waxes that conditions, re-colors and polishes finished, grained, smooth leather shoes and boots.
Available in a large variety of fashion colors!
Colors include: Black, Neutral, White, Delicate Cream, Winter White, Ivory, Light Bone, Ecru, Banana, Tan, Brown Sugar, Chamois, Beige, Camel, Light Brown, London Tan, Cognac, Saddle, Medium Brown, Bark, Goldenrod, Beige Taupe, Taupe, Brick, Sandalwood, Fashion Brown, Brown, Dark Brown, Dusky Brown, Bordeaux, Cordovan, Dark Cordovan Burgundy, Burgundy, Red Mahogany, Red, Scarlet, Chili, Olive, Sherwood, Grey, Charcoal Grey, Navy Blue, Imperial Blue and Dark Navy
Made in the USA.
Manufactured by Kelly's. 1.5 oz jar

Rubik's Cube

Bestseller No. 1

Rubik's Cube 3 x 3 Puzzle Game for Kids Ages 8 and Up

CLASSIC RUBIK'S CUBE PUZZLE GAMEPLAY: Remember trying to solve the Rubik's Cube game as a kid? With classic puzzle-solving gameplay, The Rubik's Cube game is a challenging puzzle for kids ages 8 and up
INCLUDES COOL PUZZLE STAND: Put the Rubik's Cube on display The puzzle comes with a display stand so gamers can show off their puzzle, and store it when it's not in use
TWIST, TURN, AND ROATE: The Rubik's Cube puzzle toy has many combinations, but only 1 solution. Each step involves a sequence of twists of the cube to move a particular square
INCLUDES PUZZLE SOLUTION GUIDE: This Rubik's Cube puzzle game includes a 7-Step Solution Guide. It includes detailed, step-by-step moves, and interesting Rubik's Cube fun facts
SIDES TURN EASILY: This edition of the Rubik's Cube game features an improved mechanism that lets the sides of the puzzles turn easily

Play dough for kids

Bestseller No. 1

Play-Doh Modeling Compound 10 Pack Case of Colors, Non-Toxic, Assorted Colors, 2 Oz Cans, Ages 2 & Up, (Amazon Exclusive), Multicolor

10 cans of creative fun kids can get creative with just the right colors They need in this Play Doh 10 pack of 2 ounce cans
Just the right colors to start shape, squish, mix, and make it all. Great for lots of uses like Play Doh refills, as a Play Doh starter set, or as an add on to any Play Doh toy (sold separately)
Shape your imagination squishy, bright, non toxic Play Doh compound sparks imaginations For kids 2 and up who love arts and crafts like Modeling clay
Easy open, recyclable package ships in simple recyclable packaging that's easy to open and frustration free, and the Play Doh cans and lids are also recyclable to help build a more sustainable world
Notice to parents: contains wheat

Wallet

Bestseller No. 1

Timberland Men's Genuine Leather RFID Blocking Passcase Security Wallet, Brown, One Size

GENUINE LEATHER - 100% Genuine Leather wallet made from a nice soft luxury leather that is smooth to the touch and will look terrific even as it ages with everyday use includes a bonus flip out removable ID pocket
FUNCTION DESIGN WITH STORAGE - Features 6 card slots, 2 slip pockets, 2 cash bill pockets 1 ID windows (Driver License & Other ID Cards) easilty allowing you to carry all your important cards
RFID BLOCKING SECURITY: Our wallets are equipped with advanced low frequency RFID Blocking Technology in the lining of the wallet. This technology is engineered specifically to protect credit card and identification information from unauthorized scans
REMOVABLE CARD CARRIER - Our Timberland Mens wallet with removable ID holder includes a removable slim card carrier that has 2 ID windows plus an outer card pocket
TWO SEPARATE CASH BILLFOLD POCKETS - With function and organization in mind the Timberland mens leather wallet has two separate large money pocket sections to keep your cash, receipts and other paper items organized and protected
Let's hear from you now – what are your favorite things to include in your care package to the homeless? What items do you think would be best to avoid?
Tell us through the comments section!