You do not need a vivid imagination to realize that being homeless is a terribly harsh feeling.
For most of us, when we have a terrible day, we return home, curl up in our bed, and cry ourselves to sleep. For a homeless person, that option doesn't exist – it is back to the streets for them.
If you are looking for a thoughtful way to help the homeless and you feel handing out cash isn't enough, then you should consider putting together a homeless care package and handing it out to him or her. A homeless care package is a box containing a bunch of useful items for the homeless.
But the question is – what do you put in a care package for the homeless?
How To Make A Care Package For The Homeless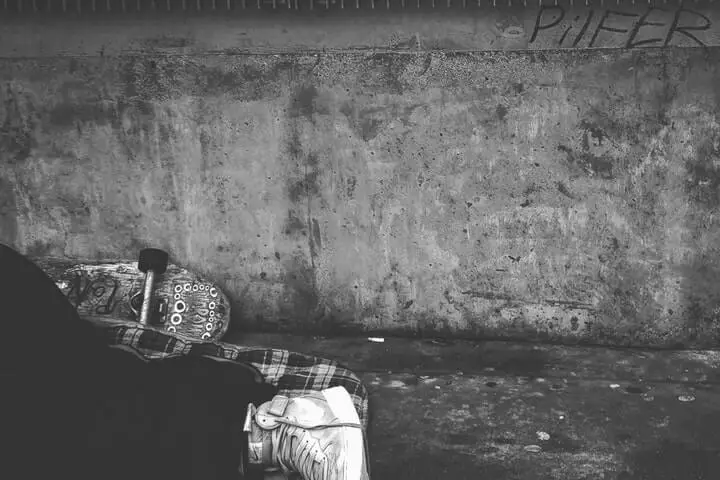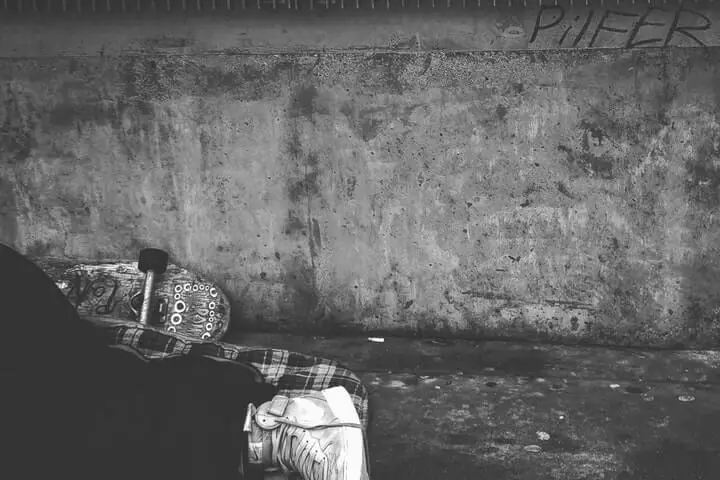 As always, the best place to start is by estimating how much you are willing to spend to purchase items, package the care box or bag and have it delivered. Unless you would rather have your package shipped to the homeless overseas, there are a good number of homeless people in every community and so you need not have to worry about high shipping costs.
To make the care package, choosing what exactly you would be sending would determine whether to use a box or a tote bag to hold your care package items. These can be bought from a store or a post office.
Arranging your care package items properly is also important, as food items should be kept away from detergents or other harmful solutions. If you are shipping overseas, edibles included in your care package should be properly wrapped, preferably contain preservatives and well packaged so as to get to the destination in good condition.
Also, you can decorate the care box or bag with colorful strings and ribbons.
If you would rather not do this on your own, there are a good number of charity organizations and even online stores that can also help in packaging your items for the homeless
Personal Care Package Ideas For The Homeless
Even the basic needs of humans can be out of the reach of homeless people. These are however essential necessary to live and function properly. Here are some of the most important personal care items that are always appreciated by the homeless:
Food Care Package Ideas For The Homeless
If there's one thing that the homeless can never get enough of, it's good food, which is why it is always important to include edibles in your care package to them. Here are some ideas that are popularly loved and would make a great treat:
Nuts

Bestseller No. 1

The Nut Job 2: Nutty by Nature

Amazon Prime Video (Video on Demand)
Will Arnett, Maya Rudolph, Bobby Cannavale (Actors)
Cal Brunker (Director) - Scott Bindley (Writer) - Hongjoo Ahn (Producer)
English (Playback Language)
English (Subtitle)

Olive oil for cooking

Sale

Bestseller No. 1

Filippo Berio Olive Oil, 50.7 Ounce

A versatile olive oil that can be used to enhance the true flavor of any dish
Mild with subtle taste of olives
Ideal for sautéing or grilling
Cholesterol free, trans fat free, gluten free, GMO free, sugar free, and sodium free
50.7 ounce or 1.5 liter PET container

Cranberry juice

Bestseller No. 1

Oatmeal cookies

Bestseller No. 1

Strawberry-Lemon Marmalade

Bestseller No. 1

Bean soup

Sale

Bestseller No. 1

Sopa de frijoles / Bean Soup

GROUNDWOOD
Argueta, Jorge (Author)
English (Publication Language)
32 Pages - 03/14/2017 (Publication Date) - Groundwood Books (Publisher)

Tomato soup

Sale

Bestseller No. 1

Campbell's Soup on the Go, Creamy Tomato, 10.75 Ounce,Pack of 8

Enjoy the timeless comfort of classic cream-enriched tomato soup wherever you are
Heat-and-go cup fits perfectly in your hand for take-anywhere convenience
Excellent source of Vitamin C, no artificial colors or flavors, no MSG
Skip the spoon: Just microwave, snap on the sipping lid and go
Ready in minutes—perfect for a quick snack at work or on the road

Rice cake

Bestseller No. 1

Unsweetened cocoa

Bestseller No. 1

Brown sugar

Bestseller No. 1

Brown Sugar

Amazon Prime Video (Video on Demand)
Taye Diggs, Sanaa Lathan, Mos Def (Actors)
Rick Famuyiwa (Director)
English (Playback Language)
English (Subtitle)

Food spices and seasonings

Bestseller No. 1

Jamie Geller Jerusalem Street Food Seasoning Combo (Set of 3) - Jerusalem Mixed Grill Spice (3.4 oz Glass Jar, 95g) | Baharat Seasoning (3.4 oz Glass, 95g) | Shawarma Seasoning (4.2oz Glass Jar, 120g)

JERUSALEM MIXED GRILL INGREDIENTS: Turmeric, cumin, coriander, black pepper, sea salt, sweet paprika, sumac and cinnamon. HOW TO USE: Sprinkle it on grilled chicken, lamb or any other meat and vegetable recipes.
BAHARAT INGREDIENTS: Allspice, black pepper, nutmeg, cumin, coriander, cinnamon, cardamom and cloves. HOW TO USE: Marinate or dry rub meats like beef, lamb, poultry, pork, and seafood. Use it as a base for stews, soups, and sauces. Season vegetables and grains and legumes.
SHAWARMA SPICE INGREDIENTS: Turmeric, cumin, coriander, sweet paprika, hot paprika, allspice and sea salt. HOW TO USE: Use as a marinade for beef, chicken, turkey, lamb or even fish.
JAMIE GELLER SPICES: Top quality authentic blends based on rich and diverse culture of the people who live and cook in Israel – bringing culinary adventure into your homes, kitchen and dining table. Non-Irradiated, Non-GMO, no MSG, Vegan friendly & OU KOSHER PAREVE. 100% all natural, no fillers, no additives, no preservatives, no artificial colors, flavors and aroma. Allergen free but produced in a facility that also processes other products that contains allergens.
HAND PACKED IN ISRAEL: Our products are carefully sourced and lovingly curated, blended and packaged by hand in Israel in a food grade approved facility, some by people with special needs, as we prefer to employ humans who typically have difficulty finding work instead of using a machine. The glass jar, with its tight-fitting lid, is the perfect way to store your spices – just keep in a cool, dry, dark area of your kitchen.

Unsweetened fruit juice

Bestseller No. 1

Bottled chocolate milk

Sale

Bestseller No. 1

Carnation Breakfast Essentials Ready-to-Drink, Rich Milk Chocolate, 8 Ounce Bottle (Pack of 24) (Packaging May Vary)

Bottled nutritional drink: As a snack, mini meal, or at breakfast, carnation breakfast essentials ready to drink bottled nutritional drinks give you 10 grams protein & 240 calories to start your day right
Carnation breakfast essentials original: The nutritional drink you love at breakfast, available in two easy forms: A powdered drink mix, or a shake in a bottle, in vanilla, chocolate, or strawberry
Ready to drink bottles: For those busy mornings, Carnation Breakfast Essentials ready to drink bottled nutritional drinks help you start the day with protein & other nutrients. Shake, open, & enjoy
Good nutrition from the start: Carnation breakfast essentials helps families get the vitamins & minerals they need to start the day, from powdered drink mixes to high protein ready to drink shakes
Nutritional drinks for busy lives: It's hard to balance a healthy lifestyle & a busy day. Carnation breakfast essentials nutritional drinks make it easy to start your day with good nutrition

Bunch of Bananas

Bestseller No. 1

Homemade Apple butter

Bestseller No. 1

Mrs. Miller's Amish Homemade Apple Butter Minis 1.5 Ounces - Pack of 8 (No Corn Sugar) with a Jarosa Bee Organic Chocolate Bliss Lip Balm by Jarosa Gifts

8 DELIGHTFUL MINI JARS OF DELICIOUS Homemade Apple Butter – 1.5 Ounces Each Jar
THERE ARE NOT MANY THINGS in life that take you back to crisp autumn childhood memories like the smell of Apple Butter cooking in the kettle. Old time recipes are still used in cooking down this apple butter to a delightful rich texture and taste. Enjoy it on your next slice of homemade bread. This one will definitely be a family favorite!
APPLE BUTTER is versatile and can be used as an ingredient in recipes, ranging from breakfast and dinner to dessert and snacks. Apple butter is not just for slathering on toast. You can use it for both savory and sweet recipes.
NON GMO, Corn Syrup Free, Dairy Free, Gluten Free. Hand scooped in Ohio's Amish Country. MADE IN THE USA! Made from the Freshest All-Natural Ingredients Available WITHOUT the use of Corn Sugars, Corn Syrup (Including any High Fructose Corn Syrup), Artificial Preservatives or Artificial Sweeteners.
YOU WILL RECEIVE: 8 - 1.5 ounce Mrs. Miller's Amish Homemade All Natural Apple Butter Minis in your purchase. SHIPS IN A CORRUGATED BOX To Help Ensure Freshness, Quality & A Safe Delivery

Instant oatmeal

Sale

Bestseller No. 1

Cereal bar
Green tea

Bestseller No. 1

Bigelow Green Tea 6 Flavor Variety Pack, 20 Count Box (Pack of 6) Caffeinated Green Teas, 120 Tea Bags Total

For Every Occasion: This well-rounded variety pack includes Classic Green Tea, Green Tea with Lemon, Green Tea with Pomegranate, Green Tea with Mint, Green Tea with Peach and Constant Comment Green. Delicious as hot tea or iced tea, sweetened or plain
Individually Wrapped: Bigelow Tea always come individually wrapped in foil pouches for peak flavor, freshness and aroma to enjoy everywhere you go! Gluten-free, calorie-free, and Kosher Certified
Try Every Flavor: There's a tea for morning, noon, and night time relaxation. Try our English Breakfast, Vanilla Chai, antioxidant Green Tea, decaffeinated teas, organic teas and a variety of our herbal tea bags
Blended and Packaged in the USA: In 1945 Ruth Campbell Bigelow created our first tea, Constant Comment, a strong, flavorful black tea blended with aromatic orange peel and sweet warming spices. Today, Bigelow is still 100% Family Owned
Bigelow Tea: Since 1945, Bigelow has been a leader in premium tea and are proud to be a Certified B Corporation - meeting the highest verified standards of social and environmental performance, transparency and accountability

Instant coffee

Bestseller No. 1

Pretzels

Bestseller No. 1

Pretzel Logic (Remastered)

Shrink-wrapped
Audio CD – Audiobook
English (Publication Language)
Audience Rating: NR (Not Rated)
01/21/1999 (Publication Date) - Geffen (Publisher)

Yogurt

Bestseller No. 1

GoGo squeeZ yogurtZ, Variety Pack (Blueberry/Berry), 3 Ounce (60 Pouches), Low Fat Yogurt, Gluten Free, Pantry-friendly, Recloseable, BPA Free Pouches

GoGo squeeZ yogurtZ on the Go made from real yogurt and fruit in portable, BPA-free, squeezable pouches
Low fat yogurt pouches made from real yogurt and fruit, gluten free, certified kosher, no preservatives, no high fructose corn syrup, and contains 4 grams of protein in every pouch
Convenient snacks perfect for kids sports teams, classroom snacks, family-friendly parties, and outdoor entertaining
NO FRIDGE NEEDED! A delicious snack with nothing artificial, GoGo squeeZ yogurtZ is a pantry-friendly yogurt
Pouches fit perfectly in a lunchbox or backpack—pop a pouch in the freezer overnight, and use it as an icepack in your child's lunch

Mac and Cheese

Bestseller No. 1

Kraft Easy Mac Original Flavor Macaroni and Cheese Meal (18 Pouches)

Introducing an exotic range of Macaroni and Cheese Dinner with premium original flavor
The all new original flavor macaroni contains 230 calories, 2.5g saturated fat, 540mg sodium and 6g sugar per package
The enriched macaroni product consists of a thick cheesy sauce tantalizing your taste buds
A perfect fusion of Natural Flavor with Artificial Flavor
18 Microwaveable Single Serve Packs

Whole-grain mustard

Bestseller No. 1

Maille Wholegrain Mustard 210g

Maille
Store in a cool dry place. Once opened keep refrigerated and consume within 1 month.
Contains Mustard, Contains Sulphur Dioxide/Sulphites
Please not Best Before/Expiration UK is DD/MM/YYYY

Crackers

Bestseller No. 1

Premium Saltine Crackers, Family Size - 3 Boxes

Three family Size boxes of Premium Saltine Crackers, 6 packs per box
Crisp, square shaped crackers topped with sea salt
Perfect to pair with soups, stews, and chili
Top with peanut butter or cheese for a delicious snack
70 calories per serving

Tuna

Bestseller No. 1

Big Boat Big Fish- Part 1

Amazon Prime Video (Video on Demand)
Michael Fowlkes (Actor)
Michael Fowlkes (Director)
English (Playback Language)
English (Subtitle)

Spaghetti

Sale

Bestseller No. 1

Popsicle

Bestseller No. 1

The Colors Song (with Popsicles)

Amazon Prime Video (Video on Demand)
Hannah An, Alice Cho, Ava Madison Gray (Actors)
Moonbug Entertaiment (Director)
English (Playback Language)
English (Subtitle)

Pasta sauce

Sale

Bestseller No. 1

Prego Pasta Sauce, Italian Tomato Sauce with Meat, 14 Ounce Jar (Pack of 12)

DELICIOUS TOMATO MEAT SAUCE: Sweet vine-ripened tomatoes are flavored with savory meat and blended with Italian herbs and seasonings for a rich flavor that is authentically Italian
GLUTEN FREE PASTA SAUCE: Made almost entirely of vegetables, this spaghetti sauce is naturally gluten free and low in fat
LOADED WITH VEGGIES: With tomatoes as the number one ingredient, it's no wonder each half cup serving delivers 40% of your daily vegetables
QUICK & EASY DINNERS: Pour it over pasta, use it as a base for your own recipe, or add it to a family favorite
FEED THE WHOLE FAMILY: One jar is 14 ounces, easily enough for a dinner for four

Peanut butter

Bestseller No. 1

The Peanut Butter Falcon

Amazon Prime Video (Video on Demand)
Shia LaBeouf, Bruce Dern, Dakota Johnson (Actors)
Michael Schwartz (Director) - Michael Schwartz (Writer) - Lije Sarki (Producer)
(Playback Language)
Audience Rating: PG-13 (Parents Strongly Cautioned)

Powdered milk

Bestseller No. 1

Hoosier Hill Farm All American Whole Milk Powder, 2 Pound

Certified Hormone Free (rBST is also known as rBGH), Gluten Free
Whole milk powder is great for use in confections, baked goods, or as a nutrient supplement, Also great for use as an ingredient in dry blends or reconstituted for use as liquid milk
Directions: 4.5 cups powder plus 3.75 quarts water Makes 1 gallon liquid milk.
Hoosier Hill Farm is located in America's heartland of northeast Indiana. Our products and ingredients are guaranteed fresh and we are proud of our heritage and good, old-fashioned values!
2 pound jar Hoosier Hill Farm Whole Milk Powder (28%)

Bottle of honey

Bestseller No. 1

Nature Nate's 100% Pure, Raw & Unfiltered, Squeeze Bottle, Honey, 12 Ounce

Nature Nate's 100% Pure, Raw & Unfiltered Honey is the perfect sweetener and processed sugar substitute straight from the hive
Our honey is gently warmed and then strained, not filtered, to take the bee parts out and leave the good stuff, like pollen, in
Choose real with honey as a replacement for refined or artificial sugar, stevia or monkfruit
Add the award-winning flavor of Nature Nate's raw & unfiltered honey to your tea or coffee, on oatmeal or yogurt, in smoothies, or as an alternative sweetener in marinades and salad dressings
Nature Nate's only partners with beekeepers who share our vision to protect and take care of bees and their hives

Beef jerky

Bestseller No. 1

Jack Link's Beef Jerky Variety Pack Includes Original and Teriyaki Beef Jerky, Good Source of Protein, 96% Fat Free, No Added MSG, (9 Count of 1.25 oz Bags) 11.25 oz

GOOD SOURCE OF PROTEIN – Keeping your diet packed with protein helps keep you satisfied and energized all day, and it's never been easier to get protein than with Jack Link's Beef Jerky Variety Pack! Pack features 4 Teriyaki and 5 Original 1.25 oz. bags.
ON-THE-GO SNACKING – The single serve beef jerky bags are the perfect choice for on-the-go snacking when you're out as well as for your family's lunch boxes – even your little ones! They're a great way to ensure you're getting enough protein each day.
MADE WITH 100% PREMIUM BEEF – Jack Link's Beef Jerky is made from lean cuts of 100% premium beef, then seasoned with simple ingredients like water, salt and spices. Our delicious beef jerky is 96% fat free with no added MSG.
FULL ON FLAVOR – Whether your favorite is the classic Original flavor or the East meets West of our Teriyaki beef jerky, you can rest assured that they are packed full of flavor, plus slow cooked and hardwood smoked for delicious, meat perfection.
#1 SELLING BRAND – Jack Link's is the #1 selling beef jerky brand! When you rip open a bag of Jack Link's, you will get a taste of the American tradition that made this family business a success: hard work, fun and quality products.

Chicken salad

Bestseller No. 1

Bacon bites

Sale

Bestseller No. 1

Oscar Mayer Bacon Bits with Hickory Smoke Flavor Added (9 oz Package)

One 9.0 oz. Oscar Mayer Real Bacon Bits with Added Hickory Smoke Flavor Mega Pack
Oscar Mayer Real Bacon Bits with Added Hickory Smoke Flavor Mega Pack is smoked for authentic flavor
Made with 100% real bacon for quality
Fully cooked bacon bits are easy to add to any dish
Hickory smoke flavor added for authentic taste

Sweet potato chips

Bestseller No. 1

Canned vegetable

Bestseller No. 1

Canned sausages

Bestseller No. 1

Banner Sausage, Canned Sausage, 10.5 OZ (Pack of 12)

Twelve 10.5 oz cans of Banner Sausage Canned Sausage
Versatile, ready to eat canned sausages
Chicken and pork sausage that's bursting with flavor
Easy to heat and eat; add sausages to breakfast sandwiches
Ready to eat canned food that doesn't require any cooking

Box of dark chocolate

Bestseller No. 1

Carian's Bistro Chocolatier Assorted Dark Chocolate Candy/Praline Truffles Signature Gift Box - Birthday, Anniversary Boyfriend Gifts for Women - Party Favors (24 Count)

EXQUISITE ASSORTED CHOCOLATE GIFT Box: 24-pieces of delicious chocolate pralines with rich taste in a fancy box
IRRESISTIBLY SMOOTH CHOCOLATE PRALINES: Features milk chocolate, dark chocolate. Assorted chocolates with decadent chocolate hazelnut praline. Fine chocolates in exciting flavors
DESSERTS FOR CHOCOHOLICS: A sophisticated chocolate gift box for special moments, birthdays, a treat for chocolate lovers or to be shared at home with family and friends
COMPACT AND FANCY GIFT BOX: These Carian's Bistro chocolates are individually stored in a special tray so you can eat and enjoy anytime, anywhere. KOSHER / HALAL
INNOVATIVE PACKAGING: The temperature is monitored during shipment to ensure that your gourmet chocolate gift box arrives in perfect condition

Raisins

Bestseller No. 1

Raisins

Amazon Prime Video (Video on Demand)
Nico Agnone, Jennifer Howell, Jessica Makinson (Actors)
Comedy Central (Producer)
English (Playback Language)
English (Subtitle)

Granola bars

Bestseller No. 1

Quaker Chewy Granola Bars, 3 Flavor Variety Pack, (58 Pack)

Includes 58 individually wrapped Chewy Granola Bars: (22) Chocolate Chip, (22) Peanut Butter Chocolate Chip, and (14) Oatmeal Raisin
New Look. Same great taste. (Packaging may vary)
Made with real chocolate and 9-10 grams of 100% whole grains.
90-100 Calories per bar.
Made with no artificial preservatives, artificial colors, or added colors.

Sandwiches

Bestseller No. 1

Brownies

Bestseller No. 1

Pop tarts

Bestseller No. 1

Pop-Tarts Breakfast Toaster Pastries, Variety Pack (60Count), 5Count

Soft toaster pastries with the flavors of frosted strawberry, blueberry, brown sugar cinnamon, or cookies and crème topped with delicious frosting; Sweet, fully baked, and ready to eat
Start your day with crumbly pastry crust and yummy filling; A delicious, family-favorite morning treat; Great for the whole family
A fun part of any balanced breakfast at home or on-the-go; Good source of 3 B vitamins; Contains wheat and soy ingredients
A travel-ready food; Makes a tasty snack at work, afternoon pick me up at school, or late night treat; Stow in lunch boxes, totes, and backpacks
Includes 1, 6.349-pound case containing 60 toaster pastries; 30 packages total; 2 pastries per package; Packaged for freshness and great taste

Pack of marshmallows

Sale

Bestseller No. 1

Jet-Puffed Jumbo Mallows Marshmallows Extra Large (24 oz Bags, Pack of 8)

Packaging May Vary
Eight 24 lb. bag of Jet-Puffed Jumbo Mallows Extra Large Marshmallows
Jet-Puffed Jumbo Mallows Extra Large Marshmallows are a delicious and versatile dessert topping
Jumbo marshmallows deliver the sweet taste and fluffy texture you know and love
Fat free marshmallows contain 0 grams of saturated fat and 0 grams of total fat per serving

Canned fruit

Bestseller No. 1

Dole Jarred Peaches Sliced Yellow Cling in 100% Fruit Juice, 23.5 Ounce Jar (Pack of 8)

FRUIT & SUNSHINE:  Dole Fruit makes snack time easy, fun & delicious! Enjoy the refreshing taste of all natural peaches in 100% fruit juice. Now you can easily enjoy more fruit and sunshine every day in a convenient bowl. Great for lunches or snacks.
DELICIOUS PEACHES: With Dole's shelf-stable peach products, you can have the fresh taste of ripe, summer peaches anywhere and anytime. For a delicious snack with delicious peaches, try Dole's Fruit Bowls, jarred fruit or cut fruit in gel.
HEALTHY SNACKS AND JUICES: From packaged shelf stable fruit and frozen fruit, to dried fruit and fruit juices, Dole Packaged Foods, LLC is a world leader in growing, sourcing, distributing, and marketing fruit and healthy snacks to brighten your day.
HEALTHY SNACKS AND JUICES: From packaged shelf stable fruit, to dried fruit, fruit juices, and frozen fruit, Dole is a world leader in growing, sourcing, distributing, and marketing packaged fruit and healthy snacks to brighten your day.
REFRESHING FLAVOR: Try the refreshing bright flavor of Dole's packed fruit, fruit juice, and other pantry staples in all your favorite recipes!

Avocado

Sale

Bestseller No. 1

Apple Sauce

Sale

Bestseller No. 1

Protein bars

Bestseller No. 1

Pure Protein Bars, High Protein, Nutritious Snacks to Support Energy, Low Sugar, Gluten Free, Variety Pack, 1.76oz, 18 Pack

You will receive (18) Pure Protein Bars, Chocolate Variety Pack, 1.76oz
A DELICIOUS HIGH PROTEIN BAR: Pure Protein Bars are the perfect combination of high protein, with less than 3g of sugar and great taste. This delicious Chocolate Variety Pack bar has up to 21g of protein for quick and sustained energy, and it is gluten free.
ON-THE-GO PROTEIN SNACK: Pure Protein Bars fuel your on-the-go active lifestyle. This protein bar is packed with a high quality protein blend for both quick and sustained energy, and full of flavor to satisfy your sweet tooth one bite at a time. Fuel your workout and nutritious balanced diet.
PRE- AND POST-WORKOUT FUEL: Pure Protein Bars are perfect for before or after a workout. Grab a protein bar about an hour before a workout to provide carbs and protein for energy and lean muscle support. Treat yourself after your workout to replenish energy and help the muscle recovery process.
COMPARE PURE PROTEIN BARS: Quest, Premier Protein, Oh Yeah! One, Clif Builders, Power Crunch, RX Bar, BSN Protein, Gatorade, Kellogg's, ThinkThink, KIND, Lupii, Nature Valley, Fitcrunch, Powerbar, Atkins, Orgain, One Protein bar, MusclePharm, Oatmega, MuscleTech, Optimum Nutrition

Food Gift Vouchers

Bestseller No. 1

Gift Cards and Gift Vouchers UK

Buy gift cards and e-gift vouchers for many of the UK's top retailers including Google Play gift cards, Swarovski and argos gift cards
Makes the perfect gift for Weddings, anniversaries and special occasions.
A better way to give money that is more convenient, safer and classier than giving cash
Discover gift cards for itunes gift cards, buy a gift and for argos gift vouchers
Let that special someone choose what they want on their special day

Mini citrus juicer

Bestseller No. 1

Manual Fruit Juicer, Pstarts Portable Mini Squeezer with Strainer and Container for Lemon, Orange, Lime, Citrus

1.Perfect for lemon, orange, lime, pawpaw and so on.Can be hand washed and applicable to dishwasher.
2. Professional juicer, high efficiency, durable, e asy to handle and clean.It is a lso great gifts for families and friends.
3.Humanize design,cup with thicker material, more durable!Semicircular fil ter holes trapezoidal,To ensure smooth fruit juice filter!
4.Lightweight and portable. Using ABS food grade plastic material,Safe and odorless.
5. Using 12-pin fixed position, it can better fix the fruit, to ensure that the fruit firmly in the screw cap!
Health Care Package Ideas For The Homeless
Good health should always be a priority, but getting access to standard health-care facilities or even basic supplements are usually costly. Here are some great items that would be helpful in sustaining the health of the homeless:
Clothing/Coverings Care Package Ideas For The Homeless
Having clean and comfortable clothing materials is vital for survival, and there are dozens of items of clothing that are useful to the homeless in different seasons and for various purposes. Here are a couple of items to include in your care package:
Miscellaneous Care Package Ideas For The Homeless
There are certain items that serve as a great help in carrying out random daily activities or just perform more productively. Here are a couple of ideas for the homeless to help solve basic problems and live happier lives:
An encouraging note
Notebooks

Bestseller No. 1

Stationery set

Bestseller No. 1

Inspirational books

Sale

Bestseller No. 1

Greenlights

Hardcover Book
McConaughey, Matthew (Author)
English (Publication Language)
304 Pages - 10/20/2020 (Publication Date) - Crown (Publisher)

Mouse Trap

Bestseller No. 1

Mousehunt

Amazon Prime Video (Video on Demand)
Nathan Lane, Lee Evans, Vicki Lewis (Actors)
Gore Verbinski (Director) - Adam Rifkin (Writer)
English (Playback Language)
English (Subtitle)

Craft Supplies

Sale

Bestseller No. 1

Sunglasses

Sale

Bestseller No. 1

BUTABY Rectangle Sunglasses for Women Retro Driving Glasses 90's Vintage Fashion Narrow Square Frame UV400 Protection Black & Tortoise

VINTAGE DESIGN - Not only is the simple and compact design makes thick frame looks very delicately,but also the rectangle shape frame makes the overall look of the sunglasses more retro.
HIGH QUALITY - Lightweight plastic frame, thick but slim , not easily deformed, no metal material, long wear does not press nose give you a unique and comfortable wearing experience.
UV400 PROTECTION - 100% UV400 eye protection effectively filters & blocks glares.Keep your eyes healthy and gives you a natural & clear vision, durable & shatterproof.
SUITABLE - Perfect choice for outdoor activities such as walking, driving, shopping, travelling, taking photos, and is suitable as high fashion accessory and daily wear all year round.
PERFECT SERVICE - If you have any questions about our products, please feel free to contact with us and we will solve the problem at the first time. All BUTABY customers enjoy free-risk shopping within 60 days.

All-purpose tool

Bestseller No. 1

Coloring books for kids

Bestseller No. 1

A journal

Sale

Bestseller No. 1

"Open When" letters

Sale

Bestseller No. 1

Motivational posters

Bestseller No. 1

Prompt cards

Bestseller No. 1

Bouncy ball

Bestseller No. 1

Pllieay 24 Pieces Jet Bouncy Balls 25mm Mixed Color Party Bag Filler for Children

Packet including: 24pcs Bouncy Balls, packing by random pattern
Material: PU, non-toxic and environmentally safe materials
Diameter size(approx): 25mm / 1 inch
Features: Non-toxic and environmentally friendly, high quality, light weight, bright colour, good elasticity, high strength
Great toy for kids; Cats love to play with these; These make great party bag fillers

Bucket list journal

Bestseller No. 1

Agenda Planner note

Bestseller No. 1

Knitting set

Sale

Bestseller No. 1

First Time Knitting (First Time, 2)

Creative Publishing International First Time Knitting The Absolute Beginner's Guide Book
Creative Publishing International First Time Knitting- With this absolute beginner's guide book, learning to knit is within reach.
Like having your very own instructor, this book guides you carefully from your first nervous cast-on to confident knitting.
With descriptions and guides for everything from knitting needles and yarns to stitches and techniques, you'll be knitting like a pro.
The nine projects at the end of each chapter help you fully develop your new skills and show off what you've learned.

Storybooks

Bestseller No. 1

Daniel Tiger's Storybooks

6 Interactive Storybooks: Big Brother Daniel, Daniel Shares His Tigertastic Car, Daniel and His Friends, Daniel's Babysitter, Neighborhood Clean Up, and Something Special For Dad
2 Reading Modes: With the narration on, Daniel Tiger reads the books. Children can follow the highlighted text to help develop beginning reading skills. Turn the narration off to read the book or tell the story yourselves.
Familiar songs from Daniel Tiger's Neighborhood, including "Grownups come back" and "Clean up, pick up, put away, clean up every day."
Simple games at the end of each storybook, like helping Mom Tiger with Baby Margaret and playing peekaboo with Daniel and Tigey.
Talking Tips are available for parents to help relate Daniel's stories to your child's everyday life.

"Never give up" quote necklace

Bestseller No. 1

Meibai Inspirational Gift Bar Necklace Never Give Up Engraved Encouragement Mantra Quote Bar Necklace Personalized Motivational Gift for Her (Never Fucking Give Up)

Material: 316L stainless steel,Bright Finish.It will never tarnish, discolor or rust. Specification: Bar Pendant Size: 40 mm * 6 mm; Chain Length: 46 cm + 5 cm Extension chain.
This bar necklace says: "Never Fucking Give Up" a meaningful gift for anyone who needs a little encouragement during a hard time. Just let them know, you're always there.
Something friends and family need a little kick in their step. Give them the motivation to achieve their goals with this inspirational bar necklace gift.
This personalized bar necklace is simple, dainty and perfect Gift for your mom, sister, best friend, cousin, aunt, daughter and so on, or yourself, like Birthday, Wedding, Mothers Day and Christmas or everyday wear.
Comes with a velvet bag. If you have any questions, please feel free to contact us. We're always happy to chat with our customers.

"Stronger Than You Know" Pen & Paper set

Bestseller No. 1

Brain puzzles

Sale

Bestseller No. 1

Colorful Blessings Cards

Bestseller No. 1

Batteries

Bestseller No. 1

Energizer Max AA Batteries & AAA Batteries Combo Pack, 24 AA and 24 AAA (48 Count)

24 pack of Energizer MAX alkaline AA batteries and 24 Pack of Energizer MAX alkaline AAA batteries
Our no.1 longest lasting Max battery powers everyday devices
Leak resistant construction protects your devices from leakage of fully used batteries for up to 2 years. Bonus: it's guaranteed
Holds power up to 10 years in storage so you're never left powerless
From the makers of the No. 1 longest lasting AA battery (Energizer Ultimate Lithium), and the Energizer Bunny

Bus pass
Can opener

Sale

Bestseller No. 1

KitchenAid Classic Multifuction Can Opener, One Size, Aqua Sky 2

Stainless Steel Blade: The KitchenAid can opener is made from strong 420 J2 stainless steel that will easily puncture and open all types of cans
Integrated Bottle Opener: An integrated bottle opener is built into the head of the can opener
Easy to Turn Knob: The can opener's large, easy-to-turn knob makes opening cans an easy task
Ergonomic Handles for Comfort: This can opener is durable and comes with ergonomic handles to provide a sure grip. It has glossy ABS handles, ABS satin chrome plated bolsters and endcaps, as well as an ABS satin chrome plated badge
Hand Wash Only: Hand wash with warm water and a mild detergent, Rinse and dry immediately. This can opener comes with a 1-year hassle-free replacement and lifetime limited

Deck of cards

Sale

Bestseller No. 1

Modern Witch Tarot Deck

Sterle, Lisa (Author)
English (Publication Language)
56 Pages - 11/05/2019 (Publication Date) - Sterling Ethos (Publisher)

Figurines

Bestseller No. 1

Virtually stroll and shop Kyoto's Teramachi Street

Shop for clothing, fans, wall art, traditional figurines, and thin cotton hand towels called tenegui
Learn about the temples in the area.
Enjoy a slice of modern Japanese life in its ancient capitol, Kyoto.

Keychain

Bestseller No. 1

Hephis Heavy Duty Key Chain Bottle Opener,Carabiner Car Key Chains for Men and Women(Black and Gold)

FEATURE 1:Ergonomic design,more labor-saving, easy to use, solid bottle opener.
FEATURE 2:The design of the curve is more consistent with the American hands, bigger, thicker,heavyduty.
FEATURE 3:Key built-in prevent shedding, integrated structure, never lose your keys again.
Material:Eco-friendly zinc alloy,durable and never rust.Green and environment-friendly kraft paper box packaging.Healthy and reassuring gifts for men,friend,Father and more.
You are the best product designers!We will improve the product every year.If your suggestion is accepted, it will appear in the new version!

Mini sewing kit

Bestseller No. 1

SINGER 01927 Travel Sewing Kit in Case, Assorted Colors

The perfect staple to a travel bag or purse, this small sewing kit has everything you need for quick sewing repairs
Includes 10 colored threads (3 yards each), 25-inch tape measure, 3 hand needles, 2 safety pins, mini scissors, 4 pins, needle threader and 4 buttons
Translucent case with a vibrant color
Comes in 1 of 3 colors; blue, pink, or yellow (randomly chosen)

Pocket knife

Sale

Bestseller No. 1

Prepaid phone cards
Hair bands

Sale

Bestseller No. 1

Goody Ouchless Women's Hair Braided Elastic Thick Tie, Black, 27 Count (Pack of 1), 4MM for Medium Hair

America's most popular brand of hair ties and hair bands for women.
Smart Stretch Core" is 40% Stronger-Goody hair elastics do not lose shape like other elastic hair ties and scrunchies.
Goody hair ties and elastics are a great any time pony tail holder.
Goody Ouchless Elastic is America's No.1 Elastic.
Ouchless Elastics are made with the New "Smart Stretch Core incheswhich is 40% stronger and doesn't loose it's shape.

Headlamps

Bestseller No. 1

GearLight LED Headlamp Flashlight S500 [2 Pack] - Running, Camping, and Outdoor Headlight Headlamps - Head Lamp with Red Safety Light for Adults and Kids

Super Bright & Long-lasting - Powerful premium LED generates a brilliant beam with daylight color and definition. Runtime of up to 45 hours on low and 3 hours on high. (Powered by 3 AAA batteries - not included.)
Lightweight and Comfortable - Weighing only 1.8 oz (3 oz with batteries), it is the ideal headlamp accessories for runners and outdoor adventurers. The removable, washable, and adjustable headband comfortably fits adults and children alike.
Weather and Shock Resistant - Water resistant and drop tested to stand up to harsh conditions, the S500 headlamp is suitable for rain or snow, indoors or outdoors. It is the perfect addition to your running, camping, fishing, hiking, backpacking, hunting, or cycling gear.
Pivoting Head and 7 Modes - This 45 degree adjustable headlight gives you the freedom to direct light exactly where you need it - even in tight spaces. Quickly choose from 7 lighting modes. ( White Beam: Low, Medium, High, Strobe I Red Beam: Low, SOS, Strobe)
Exceptional Value, Includes 2 Headlamps - Store one in your car, keep one in your home, or gift one to a friend or family member. Package Contents: 2x GearLight S500 LED Headlamps, 1x User Manual, 1x Warranty Card. (Batteries are not included)

Whistle

Bestseller No. 1

Whistle

Amazon Prime Video (Video on Demand)
Vijay, Nayanthara, Jackie Shroff (Actors)
Atlee (Director)
English (Playback Language)
English (Subtitle)

Old radio

Bestseller No. 1

Old Time Radio Player

Plays the great radio mysteries, dramas, and comedies from yesteryear.
Over seventy shows with more than 14,000 episodes are available, all free of charge.
Choose from CBS Radio Mystery Theater, Gunsmoke, Suspense, and more.
English (Publication Language)

Compass

Bestseller No. 1

The Golden Compass

Amazon Prime Video (Video on Demand)
Nicole Kidman, Ian McKellen, Ian McShane (Actors)
Chris Weitz (Director) - Chris Weitz (Writer) - Deborah Forte (Producer)
English (Playback Language)
English (Subtitle)

Shoe polish

Sale

Bestseller No. 1

Rubik's Cube

Bestseller No. 1

Play dough for kids

Bestseller No. 1

Play-Doh Bulk Spring Colors 12-Pack of Non-Toxic Modeling Compound, 4-Ounce Cans

BULK PLAY-DOH CANS – This 12-pack of Play-Doh compound includes large Play-Doh containers with 4 ounces in each can, including springy shades of blue, purple, green, orange, pink, yellow, and white.
SPRING IS IN THE AIR – This festive spring Play-Doh color collection is great for arts and crafts activities or to restock your Play-Doh cans. The 12 different colors are also great for parties and classrooms!
SHAPE YOUR IMAGINATION – Squishy, bright, non-toxic Play-Doh compound sparks imaginations for kids 2 and up who love art supplies like modeling clay.
EASY-OPEN, RECYCLABLE PACKAGE - Ships in simple recyclable packaging that's easy to open and frustration free, and the Play-Doh cans and lids are also recyclable to help build a more sustainable world!

Wallet

Sale

Bestseller No. 1

TRAVANDO Mens Slim Wallet with Money Clip AUSTIN RFID Blocking Bifold Credit Card Holder for Men with Gift Box (Carbon)

𝗙𝗨𝗡𝗖𝗧𝗜𝗢𝗡𝗔𝗟 & 𝗦𝗟𝗜𝗠 – Travando's Wallet offers 11 card pockets. The slim wallet is ideal for carrying business cards, credit and debit cards, bills etc.. The outside notch allows you to push out the cards easily
𝗜𝗡𝗗𝗨𝗦𝗧𝗥𝗬-𝗧𝗘𝗦𝗧𝗘𝗗 𝗦𝗘𝗖𝗨𝗥𝗜𝗧𝗬 - Tested by an independent German quality control institute. Our wallets block the 13.56 MHz band and protect against data theft by RFID scanners
𝗜𝗡𝗧𝗘𝗚𝗥𝗔𝗧𝗘𝗗 𝗠𝗢𝗡𝗘𝗬 𝗖𝗟𝗜𝗣 - The metal money clip allows you to clip several bills inside your wallet
𝗥𝗘𝗙𝗜𝗡𝗘𝗗 & 𝗦𝗧𝗬𝗟𝗜𝗦𝗛 - Designed in Germany to best combine elegance, quality and convenience
𝗦𝗟𝗜𝗠 𝗗𝗢𝗪𝗡 𝗬𝗢𝗨𝗥 𝗣𝗢𝗖𝗞𝗘𝗧 – We kept the dimensions of our slim wallet to 4.5" x 3.1" x 0.6". It will fit in your pocket perfectly without bulging out
Let's hear from you now – what are your favorite things to include in your care package to the homeless? What items do you think would be best to avoid?
Tell us through the comments section!