You do not need a vivid imagination to realize that being homeless is a terribly harsh feeling.
For most of us, when we have a terrible day, we return home, curl up in our bed, and cry ourselves to sleep. For a homeless person, that option doesn't exist – it is back to the streets for them.
If you are looking for a thoughtful way to help the homeless and you feel handing out cash isn't enough, then you should consider putting together a homeless care package and handing it out to him or her. A homeless care package is a box containing a bunch of useful items for the homeless.
But the question is – what do you put in a care package for the homeless?
How To Make A Care Package For The Homeless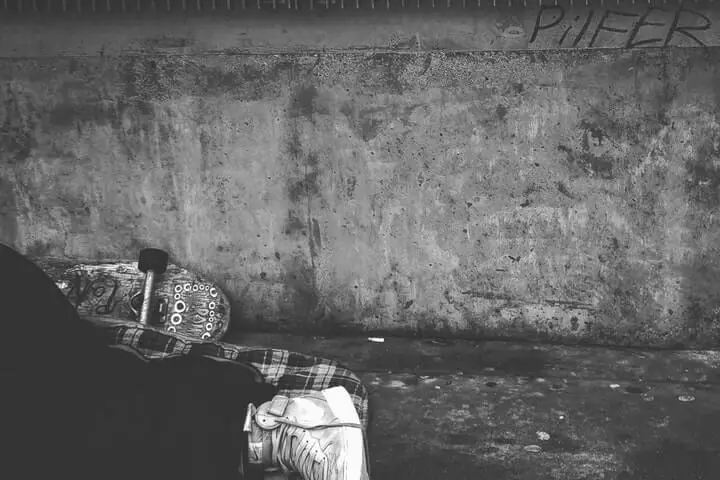 As always, the best place to start is by estimating how much you are willing to spend to purchase items, package the care box or bag and have it delivered. Unless you would rather have your package shipped to the homeless overseas, there are a good number of homeless people in every community and so you need not have to worry about high shipping costs.
To make the care package, choosing what exactly you would be sending would determine whether to use a box or a tote bag to hold your care package items. These can be bought from a store or a post office.
Arranging your care package items properly is also important, as food items should be kept away from detergents or other harmful solutions. If you are shipping overseas, edibles included in your care package should be properly wrapped, preferably contain preservatives and well packaged so as to get to the destination in good condition.
Also, you can decorate the care box or bag with colorful strings and ribbons.
If you would rather not do this on your own, there are a good number of charity organizations and even online stores that can also help in packaging your items for the homeless
Personal Care Package Ideas For The Homeless
Even the basic needs of humans can be out of the reach of homeless people. These are however essential necessary to live and function properly. Here are some of the most important personal care items that are always appreciated by the homeless:
Hair shampoo
Toothbrush/Toothpaste
Bar soap
Tissue paper
Easy-to-use cellphones
Warm blankets
Baby diapers
Baby powder
Ointments for injuries
Pack of underwears
Mini Flashlight
Hair Comb
Face wipes
Shaving stick
Plastic bags
Mini bag packs
Deodorant
Hand towels
Eyeglasses case
All-purpose sponges
Disposable plates
Mugs
Medicated wipes
Vaseline
Sanitary Pads/Tampons
Laundry detergent
Reusable bottle water
Pepper spray
Air freshener
Chapsticks
Hair cream
Lotion
Dish soap
Sunscreen
Towels
Stuffed animals
Cotton buds
Nail clippers
Baby bottles
Children's toys
Pacifiers for infants
Mini umbrella
Paper napkins
Plastic spoons
Food Flask
Candles
Candleholder
Cereal bowl
Combination lock
Food Care Package Ideas For The Homeless
If there's one thing that the homeless can never get enough of, it's good food, which is why it is always important to include edibles in your care package to them. Here are some ideas that are popularly loved and would make a great treat:
Nuts
Olive oil for cooking
Cranberry juice
Oatmeal cookies
Strawberry-Lemon Marmalade
Bean soup
Tomato soup
Rice cake
Unsweetened cocoa
Brown sugar
Food spices and seasonings
Unsweetened fruit juice
Bottled chocolate milk
Bunch of Bananas
Homemade Apple butter
Instant oatmeal
Cereal bar
Green tea
Instant coffee
Pretzels
Yogurt
Mac and Cheese
Whole-grain mustard
Crackers
Tuna
Spaghetti
Popsicle
Pasta sauce
Peanut butter
Powdered milk
Bottle of honey
Beef jerky
Chicken salad
Bacon bites
Sweet potato chips
Canned vegetable
Canned sausages
Box of dark chocolate
Raisins
Granola bars
Sandwiches
Brownies
Pop tarts
Pack of marshmallows
Canned fruit
Avocado
Apple Sauce
Protein bars
Food Gift Vouchers
Mini citrus juicer
Health Care Package Ideas For The Homeless
Good health should always be a priority, but getting access to standard health-care facilities or even basic supplements are usually costly. Here are some great items that would be helpful in sustaining the health of the homeless:
Herbal Neck Wrap
Vitamins
Hand Sanitizer
Dental floss
Anti-itch cream
Face Cleanser
Moisturizing Balm
Body scrub
Hand cream
Mini First aid kit
Antifungal cream
Mini water filter
Painkillers
Bug spray
Aloe-vera gel
Body wipes
Hot pack compress
Coconut Shea Butter Cream
Dry skin brush
Cinnamon aromatherapy balm
Throat Lozenges
Cotton swabs
Sunburn relief gel
Emergency Packets
Hair nose trimmer
Skincare set
Massage oil
Activity Tracker
Thermometer
Aromatherapy bracelet
Jump rope for cardio training
Arm and Legwarmers
Clothing/Coverings Care Package Ideas For The Homeless
Having clean and comfortable clothing materials is vital for survival, and there are dozens of items of clothing that are useful to the homeless in different seasons and for various purposes. Here are a couple of items to include in your care package:
Beanie
Pack of socks
Ties
Vests
Camisoles
Pajamas
Warm robes
Nightgown
Shawls
Sweaters
Handkerchiefs
Gloves
Waterproof sacks
Blankets
Coats
Denims
Briefs
Face cap
Belt
Bandana
Leggings
Scarves
Hairnets
Shower caps
Hats
Sneakers
Raincoats
Sweatpants
Flip-flops
Hoodie
Bedsheets
Tshirts
Miscellaneous Care Package Ideas For The Homeless
There are certain items that serve as a great help in carrying out random daily activities or just perform more productively. Here are a couple of ideas for the homeless to help solve basic problems and live happier lives:
An encouraging note
Notebooks
Stationery set
Inspirational books
Mouse Trap
Craft Supplies
Sunglasses
All-purpose tool
Coloring books for kids
A journal
"Open When" letters
Motivational posters
Prompt cards
Bouncy ball
Bucket list journal
Agenda Planner note
Knitting set
Storybooks
"Never give up" quote necklace
"Stronger Than You Know" Pen & Paper set
Brain puzzles
Colorful Blessings Cards
Batteries
Stamps
Bus pass
Can opener
Deck of cards
Figurines
Keychain
Mini sewing kit
Pocket knife
Prepaid phone cards
Hair bands
Headlamps
Whistle
Old radio
Compass
Shoe polish
Rubik's Cube
Play dough for kids
Wallet
Let's hear from you now – what are your favorite things to include in your care package to the homeless? What items do you think would be best to avoid?
Tell us through the comments section!