You do not need a vivid imagination to realize that being homeless is a terribly harsh feeling.
For most of us, when we have a terrible day, we return home, curl up in our bed, and cry ourselves to sleep. For a homeless person, that option doesn't exist – it is back to the streets for them.
If you are looking for a thoughtful way to help the homeless and you feel handing out cash isn't enough, then you should consider putting together a homeless care package and handing it out to him or her. A homeless care package is a box containing a bunch of useful items for the homeless.
But the question is – what do you put in a care package for the homeless?
How To Make A Care Package For The Homeless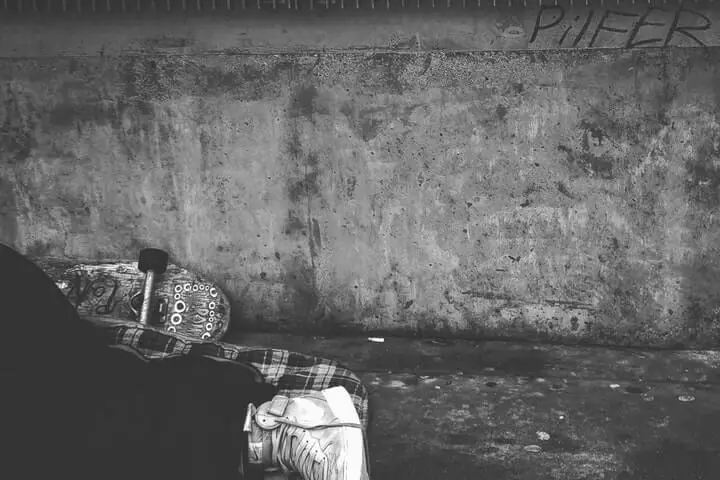 As always, the best place to start is by estimating how much you are willing to spend to purchase items, package the care box or bag and have it delivered. Unless you would rather have your package shipped to the homeless overseas, there are a good number of homeless people in every community and so you need not have to worry about high shipping costs.
To make the care package, choosing what exactly you would be sending would determine whether to use a box or a tote bag to hold your care package items. These can be bought from a store or a post office.
Arranging your care package items properly is also important, as food items should be kept away from detergents or other harmful solutions. If you are shipping overseas, edibles included in your care package should be properly wrapped, preferably contain preservatives and well packaged so as to get to the destination in good condition.
Also, you can decorate the care box or bag with colorful strings and ribbons.
If you would rather not do this on your own, there are a good number of charity organizations and even online stores that can also help in packaging your items for the homeless
Personal Care Package Ideas For The Homeless
Even the basic needs of humans can be out of the reach of homeless people. These are however essential necessary to live and function properly. Here are some of the most important personal care items that are always appreciated by the homeless:
Food Care Package Ideas For The Homeless
If there's one thing that the homeless can never get enough of, it's good food, which is why it is always important to include edibles in your care package to them. Here are some ideas that are popularly loved and would make a great treat:
Health Care Package Ideas For The Homeless
Good health should always be a priority, but getting access to standard health-care facilities or even basic supplements are usually costly. Here are some great items that would be helpful in sustaining the health of the homeless:
Clothing/Coverings Care Package Ideas For The Homeless
Having clean and comfortable clothing materials is vital for survival, and there are dozens of items of clothing that are useful to the homeless in different seasons and for various purposes. Here are a couple of items to include in your care package:
Miscellaneous Care Package Ideas For The Homeless
There are certain items that serve as a great help in carrying out random daily activities or just perform more productively. Here are a couple of ideas for the homeless to help solve basic problems and live happier lives:
An encouraging note
Notebooks

Sale

Bestseller No. 1

Oxford Spiral Notebook 6 Pack, 1 Subject, Wide Ruled Paper, 8 x 10-1/2 Inch, Blue, Yellow, Red, Light Blue, Green and Black, 70 Sheets (65010)

These Oxford spiral notebooks come in a primary color assortment to color code classes, subjects or projects; 6 pack of 3 hole punched notebooks; each with 70 sheets of wide ruled paper
Each 1 subject notebook contains 70 sheets of wide rule paper that resists ink bleed through for legible notes; a snag-free coil won't catch on your backpack or binder
8" x 10-1/2" Wide ruled notebooks are perfect for large handwriting; 70 double sided sheets (7-1/2" x 10-1/2" detached) for 140 pages; 3 hole punched to fit your binder
Micro perforated sheets are designed so the notes you want stay and the notes you don't detach cleanly
Bulk 6 packs are an economical choice for classroom, home school or work; notebook covers are made of coated paperboard in blue, yellow, red, light blue, green and black

Stationery set

Sale

Bestseller No. 1

Mr. Pen- Stationery Writing Paper with Envelopes, 30 Letter Writing Paper+18 Envelopes, Stationary Set for Writing Letters, Stationary Paper, Writing Paper Stationary, Christmas Gifts

Package includes 30 stationery writing papers with 18 envelopes in 6 beautiful patterns.
Mr. Pen stationery writing papers are made of quality material. Letter writing papers and envelopes are compatible with inkjet or laser printers. Perfect for use with ballpoint pens, gel pens, fountain pens, pencils, etc.
Each stationery paper measures 10 x 7.3 inches, and the stationery envelope is about 8.5 x 4.3 inches.
Mr. Pen stationery writing papers are perfect for those who love to write handwritten letters. The letter writing paper with some decoration at the corner and a slightly colored background makes calligraphy or writing clear but elegant and impressive.
Our stationery papers and envelopes are suitable for letter writing, also nice as party invitations, blessing messages, holiday letters, home decoration, and decoration letters in daily life.

Inspirational books

Bestseller No. 1

Mouse Trap

Bestseller No. 1

Victor M156-20 Metal Pedal Sustainably Sourced FSC Wood Snap Mouse Trap - 20 Traps

Designed for Mice - Traps mice with a simple, straightforward design which offers a clean, instant kill
Quick & Effective - Once a rodent interacts with the pedal, the precision trigger immediately springs the bar closed to eliminate the pest
Time-Tested Performance - Our original wooden snap trap has been trusted to control mice for over 120 years and is the trap of choice for consumers and professionals alike
Reusable or Disposable - After a catch, simply throw away the entire trap for quick cleanup or dispose of the mouse and reuse the trap
Made from FSC Certified Wood - Constructed of materials harvested from responsibly managed forests

Craft Supplies

Sale

Bestseller No. 1

Arts & Crafts Supplies for Kids Crafts - Kids Craft Supplies & Materials - Kids Art Supplies for Kids - Arts and Crafts Kit for Kids Craft Kits - Toddler Crafts for Kids Craft Set - Carl & Kay

ALL INCLUSIVE CRAFT KIT: Looking for a fun one-stop, ready-for-anything craft supply bundle that covers all the basics? You found it!
HUGE ASSORTMENT: Materials included are 100 pipe cleaners, 50 colorful popsicle sticks, 100 craft matchsticks, 50 buttons, 100 adhesive googly eyes, 150 assorted size pom poms, 100 craft feathers, 100 foam sticker shapes, and 1000 sequins. (Some items packed by weight—quantity is approx.)
EASY TO STORE & CARRY: Clean up time is a breeze! Each craft item comes neatly packed in small zipper bags, all conveniently stored in a large zipper bag that allows your kids to store and transport them without any hassle. Take them on-the-go for car rides, camping, vacations, friend's houses, after school and more!
BRAIN BOOSTING FUN: Creativity promotes fine motor skills, problem-solving and even emotional wellness. Whether you need items for your classroom, daycare art center, prek science projects, elementary craft stations and beyond, we've got you covered!
100% SATISFACTION GUARANTEE: If you're not 100% satisfied with your Carl & Kay purchase, contact us and we'll make it right! Order risk-free today!

Sunglasses

Sale

Bestseller No. 1

SOJOS Small Square Polarized Sunglasses for Men and Women Polygon Mirrored Lens SJ1072 with Gold Frame/Grey Lens

HIGH-DEFINITION UV400 TAC POLARIZED LENSES – SojoS's HD TAC polarized lenses can filter out sunlight reflected glare, and protect your eyes from long-term damage by blocking 99.99% of harmful UVA and UVB rays.
ULTRA-LIGHT AND ULTRA-THIN FRAMES – These SojoS retro square sunglasses are made of ultra-thin metal materials, so the frames are super light but very strong. These weights are only 40 grams(0.09 pounds), so you will feel very comfortable and no pressure on your nose.
PERFECT ALL ROUNDER – These SojoS sunglasses are the perfect choice for outdoor sports and activities such as taking selfies, shopping, driving, traveling, and are suitable as a high fashion accessory and daily wear all year round.
PRODUCT DIMENSION – Lens Width: 51mm(2.01inches) | Lens Height: 45mm(1.77inches) | Temple Length: 147mm(5.79inches) | Nose Bridge: 20mm(0.79inches).
GIFT IDEAS PACKAGE – Sunglasses*1, microfiber pouch*1, microfiber glasses cleaning cloth*1, glasses box*1. It is also a gift packaged ready, making it a wonderful yet practical gift idea for friends and family!

All-purpose tool

Sale

Bestseller No. 1

40-Piece All Purpose Household Pink Tool Kit for Girls, Ladies and Women - Includes All Essential Tools for Home, Garage, Office and College Dormitory Use

An essential tool set for daily home project and maintenance like furniture assembly, picture hanging and general purpose repairs etc.
All the tools are constructed from premium material and precisely manufactured to ensure durability and longevity
Meet ANSI quality standard and backed up by lifetime warranty
Comes with a compact and handy storage case for easy carry and neat organization
This kit includes: (1) claw hammer, (20) screwdriver bits, (1) bit driver, (1) bit holder/extension (8) hex keys, (4) precision screwdrivers, (1) slip joint plier, (1) tape measure, (1) utility knife, (1) scissor

Coloring books for kids

Bestseller No. 1

24 Bulk Coloring Books for Kids Ages 4-8 - Assorted 24 Licensed Coloring Activity Books for Boys, Girls | Bundle Includes Full-Size Books, Crayons, Stickers, Games, Puzzles, More (No Duplicates)

This Beach Kids exclusive 24 coloring book set for kids is the ultimate coloring pages bundle for boys and girls of all ages. Guaranteed to receive every character shown in the pictures – this is not a random assortment.
Featuring favorite characters from across the following 24 franchises: 1) Mickey; 2) Minnie Mouse; 3) Avengers; 4) Paw Patrol; 5) Sesame Street; 6) Transformers Rescue Bots; 7) LOL; 8) Frozen; 9) MMCH; 10) Minions; 11) Toy Story; 12) Spiderman; 13) Disney Princess; 14) DC Super Friends; 15) Spidey & Friends; 16) Batman; 17) Rainbocorns; 18) Pow. Rangers; 19) My Little Pony; 20) Snoopy; 21) Blue's Clues; 22) SpongeBob SquarePants; 23) Trolls; 24) Wonder Woman.
Also features Beach Kids exclusive licensed title: Rex-Man and the Space Guard Pirates. These trademarked characters are sure to delight children of all ages.
No duplicate titles. Full-size books measure approximately 8 x 11 inches and contain 32 pages each. Over 500 coloring pages total. Every book is filled with activities, coloring pages, games, puzzles, and mazes, occupying your child's attention for hours on end, whether at home or on the go.
Includes 4 jumbo crayons and stickers featuring: Spiderman; Mickey; Minnie Mouse. Includes a Rex-Man door hanger. The perfect gift choice for all kinds of occasions, from birthdays to holidays. Great in a gift set or as party favors, supplies, or activities for kids of all ages: 2-4, 4-8, or 8-12.

A journal

Sale

Bestseller No. 1

IDEALOne Journal Notebook Lined Classic Hardcover – For Work, Home, School, 5.7 x 8 inches, 160 pages, 100GSM Thick Paper, with Elastic Band Closure and Ribbon Bookmark, Black

CAPTURE YOUR THOUGHTS in this classic writing journal by IDEALOne. Stylish and durable, our leather-like Black hardcover lined notebook offers the perfect space for collecting your most intimate thoughts or creative ideas
THREAD-BOUND RULED PAGES of 100gsm ivory-colored paper in the IDEALOne Journal Notebook create an elegant backdrop for your diary entries. This hardcover journal opens 180 degrees flat for neater handwriting.
STURDY HARDBACK NOTEBOOK has rounded corners to make it travel-friendly in your book bag or backpack. Use it as a travel journal to chronicle your adventures or as a hardcover executive notebook
EFFICIENT CLASSIC NOTEBOOK with elastic closure and ribbon bookmark also boasts an expanding pocket inside the back cover. Hold onto receipts, a few business cards or a motivational family photo
ENDURING AND VERSATILE to suit all your school, business or personal writing needs, IDEALOne Journal Notebooks are must-have additions to your journaling supplies, notebooks, writing pads and diaries

"Open When" letters

Bestseller No. 1

50 Pack Blank Kraft Postcards with Brown Envelopes for Open When Letters, Birthday Greeting Cards, Happy Holidays, A7 (5x7 In)

A7 Kraft Thank You Cards: These flat notecards come in a pack of 50 with corresponding envelopes, so you have more than enough when occasions arise
High Quality: The plain cards and envelopes are made with kraft paper material, designed to give each envelope and card an elegant feel; the brown cards are pre-scored and made of heavyweight card stock with envelopes
Gum Flap Envelopes: To seal, simply wet and stick; they are great for printing your own custom greeting kraft cards and envelopes for both business and personal use
Multiple Uses: Use the postcards for mailing out Christmas cards, Open When letters, greeting cards, invitations, announcements, small business thank you cards, and photos
Dimensions: The envelopes measure 5 x 7 inches; the flat card inserts measure 5x7 inches

Motivational posters

Sale

Bestseller No. 1

Throwback Traits Motivational Wall Art - Inspirational Wall Art - Motivational Posters Posters For Office -Set Of 6 - Inspirational Posters - Motivational Wall Décor - 11 x 17in

GET FOCUSED & MOTIVATED – You and everyone that read these Inspirational posters will be motivated for your day and remind you what's important so you can keep pushing through the long days of work or a tough workout session
GREAT OFFICE MOOD BOOST – These 11×17 inch Classroom posters inspirational are made of premium which paper made from 300GSM paper. They maintain a good working attitude and their vibrant colors will transform your wall into beautiful scenery so you can be ready to liven up your work environment
ACHIEVE YOUR GOALS – Let yourself or your loved ones have an awesome week with a clear set of goals and then achieve them all with the proper inspirational wall decor placed in the right spot on your wall whether its at work or in your home office
WORK FROM HOME INSPIRATION – Keep your spirit up through the week and help your growth mindset, and your virtual meetings will also have an awesome background look with this inspirational wall art
FILLS YOU WITH POSITIVE ENERGY – When you feel better, you are more efficient, perform better, and live a happier and healthier life, outperform everyone with these inspiration posters for office

Prompt cards

Sale

Bestseller No. 1

Bouncy ball

Sale

Bestseller No. 1

Pllieay 12PCS Bouncy Balls 3 Sizes Mixed Color, Bouncing Balls and Bouncy Balls for Kids Birthday Christmas Goodie Bag fillers

Package Includes: 4pcs 27mm bouncy balls, 4pcs 32mm bouncy balls, 4pcs 45mm bouncy balls, 3 sizes to meet the different needs of children, packing by random pattern
Material: Rubber, non-toxic and environmentally safe materials
Color: The color of each bouncy ball is different, bright and bright, very suitable for parties, bulk toys, prizes and carnival prizes
Features: Non-toxic and environmentally friendly, good quality, light weight, bright colour, good elasticity, high strength
These super bouncy balls are great as a pinata and goodie bag filler, for Halloween giveaways, classroom prizes, at carnivals and festivals. Pets love hi bounce balls too

Bucket list journal

Bestseller No. 1

Agenda Planner note

Sale

Bestseller No. 1

Meeting Notebook for Work with Action Items, Project Planner Notebook for Note Taking, Office/ Business Meeting Notes Agenda Organizer for Men & Women, 160 Pages (7"x10"), Teal

✍PERFECT MEETING PLANNER - Regolden Book meeting notebook is a designed specifically best tool for planning meetings, taking notes & tracking project action. You can use it to streamline your work life and make sure you come to each meeting prepared. Make your work life productive and effective every day.
✍PROFESSIONAL DESIGN LAYOUT STAY ORGANIZED - Log each meeting on a dedicated spread, noting the date, meeting location, meeting objective, and attendees, plan the meeting notes and make a list of action items. The meeting Notebook comes with a professional table of contents you can write down objective sections and add page numbers so that you can easily find the notes from any meeting easily find the information. This perfectly meeting notebook is your best choice for Meeting, and daily use.
✍DURABLE CONSTRUCTION - This meeting notebook cover was made of a waterproof PP cover attached inner pocket and pen loop. 160 pages, 120gsm premium acid-free paper makes it silky smooth to write without fear of ink penetration, and twin-wire spiral binding helps to turn pages smoothly, make sure the meeting planner works well in a long run, so you can write comfortably wherever you are. A durable notebook that stands the test of time. Provide you with a better writing experience.
✍POPULAR PERFECT SIZE - The size of this meeting planner in a standard B5 size - 7x10 inches. It's easy to carry and has large enough writing space to help you plan and organize your agenda. This meeting notebook with action items will easily withstand every day meeting notes use.
✍100% QUALITY AND SERVICE-We will exchange or refund your item asap if you're having any type of quality issues or if for any reason you're not completely satisfied with our products. Simply reach out to us via an Amazon message for a hassle-free refund.

Knitting set

Bestseller No. 1

Knitting Kits for Beginners Adults – 6 Pcs Knitting Needle Set with 100% Cotton Yarn – Make Your Own Dishcloth Craft Kits for Adults – Includes Bamboo Knitting Needles and Yarn Needle – Fantastic Gift

A Must For Craft Enthusiasts: Whether you're looking to relax and unwind with a new hobby or you simply want to impress a friend or loved one with a thoughtful birthday present, these knitting kits for beginners adults are the perfect solution!
What's Included: This knitting needle set comes with everything you need for a complete and rewarding knitting experience. You'll receive 3 x premium quality balls of wool made from 100% cotton, 2 x bamboo knitting needles and 1 x yarn needle, all set for your rainy afternoons!
Make Your Own Dishcloths: These craft kits for adults UK are ideal for beginners who need to start with a small and easy project. You'll get enough material to make 6 dishcloths, with 4 unique knitting styles that will gradually develop your skill level. Plus, the dishcloths are incredibly practical in the kitchen, being eco-friendly and highly absorbent!
Rewarding Hobby: Develop a sense of personal achievement and boost your self-confidence with this premium knitting starter kit for adults which also includes step-by-step, clear instructions to ensure perfect results!
Ideal Present: Order this lovely knitting craft kit for yourself or as an original present for your crafts enthusiast friends or loved ones, and you can be sure to win their appreciation! Ideal for Christmas, birthday or other special occasions, an excellent choice for men, women, teens or even as a bonding parent-child activity!

Storybooks

Sale

Bestseller No. 1

"Never give up" quote necklace

Bestseller No. 1

"Stronger Than You Know" Pen & Paper set

Bestseller No. 1

Inspirational Wall Art Decor - Positive Quote Home Decoration - Motivational Encouragement Gifts for Women -8x10 Poster for Girls or Teens Bedroom, Living Room, Bathroom, Office - Floral Butterflies

8x10 UNFRAMED PRINTS - NOT Canvas or Tin Sign
UNIQUE WALL ART DECOR - Cool original home decorations for office, living room, bedroom, bathroom, family room, man cave, dorm, dining room, kitchen, classroom, apartment, bar, baby nursery
PERFECT PRESENT FOR EVERY OCCASION - Cute gift ideas for women, wife, girlfriend, her, girls, daughter, men, guys, boys, son, husband, boyfriend, him, kids, teens, best friend, cat lover, Christmas, Xmas, holiday, Halloween, housewarming, cheap inexpensive gag gifts, presents, bridal shower, wedding, birthday, anniversary
SO MANY STYLES! Boho, bohemian, abstract, aesthetic, mid century modern, minimalist, contemporary, black art, African American, goth, gothic, pagan, country, rustic, vintage, shabby chic, farmhouse, typography, positive quotes, inspirational, motivational, Zen, religious, Christian, funny sayings, nautical, tropical artwork, beach, arte decoracion, retro, encouragement, glam
SAVE ON MULTIPLE POSTERS, PRINTS, PHOTOS, PICTURES - See details at left

Brain puzzles

Bestseller No. 1

The Master Theorem - A Book of Puzzles, Intrigue and Wit

Become an expert in codes, ciphers, and the mysteries of the universe.
Perfect for those who love riddles, logic puzzles, or brain teasers. Great practice for future escape room game hijinx.
Beautifully illustrated puzzle book with 40+ Theorems, over 200 pages in length. Three hints and a full solution per Theorem in the back of the book.
Recommended for ages 13 and up, or 10 and up for young prodigies.
Months of neuron-growing entertainment on your own or with a partner or two in crime.

Colorful Blessings Cards

Bestseller No. 1

Batteries

Sale

Bestseller No. 1

Duracell Coppertop AA Batteries with Power Boost Ingredients, 20 Count Pack Double A Battery with Long-lasting Power, Alkaline AA Battery for Household and Office Devices

FORMULATED WITH POWER BOOST INGREDIENTS: Duracell Coppertop AA alkaline batteries contain Duracell's patented POWER BOOST Ingredients which deliver lasting performance in your devices
GUARANTEED FOR 12 YEARS IN STORAGE: Duracell guarantees each Coppertop AA alkaline battery to last 12 years in storage; so you can be confident these batteries will be ready when you need them
DEPENDABLE POWER: Duracell Coppertop AA batteries are made to power everyday devices throughout the home; like TV and gaming remotes, cameras, flashlights, toys, and more
#1 TRUSTED BATTERY BRAND: From storm prep to holiday needs; Duracell is the #1 trusted battery brand for the moments that matter most
QUALITY ASSURANCE: With Duracell batteries; quality is assured; every Duracell product is guaranteed against defects in material and workmanship

Stamps

Bestseller No. 1

Barn Postcard Forever Postage Stamps Sheet of 20 US Postal First Class American History Wedding Celebration Anniversary (20 Stamps).New

Please NOTE these are self adhesive POSTCARD stamps. You will need to use TWO of these stamps to mail a standard, 1 ounce letter, pay a bill by mail, etc. It will take ONE stamp to mail a postcard.
These stamps will be good forever for the POSTCARD rate, which is lower than the First Class rate even if the postcard rate is increased in the future.
If you use ONE stamp to mail a standard 1 ounce letter, there is a chance the post office will RETURN your mail undelivered. Please use TWO of these stamps to mail a standard, 1 ounce letter.
Issued in a sheet of 20 postcard stamps.

Bus pass
Can opener

Sale

Bestseller No. 1

KitchenAid Classic Multifunction Can Opener / Bottle Opener, 8.34-Inch, Black

STAINLESS STEEL BLADE: The KitchenAid can opener is made from strong 420 J2 stainless steel that is designed to easily puncture and open all types of cans and bottles
INTEGRATED BOTTLE OPENER: An integrated bottle opener is built into the head of the can opener
EASY TO TURN KNOB: The can opener's large, easy-to-turn knob makes opening cans an easy task
ERGONOMIC HANDLES FOR COMFORT: This can opener is durable and designed with ergonomic handles to provide a sure grip
HAND WASH ONLY: Hand wash with warm water and a mild detergent. Rinse and dry immediately.

Deck of cards

Bestseller No. 1

Figurines

Sale

Bestseller No. 1

16PCS Forest Animals Baby Figures, Woodland Creatures Figurines, Miniature Toys Cake Toppers Cupcake Toppers Birthday Gift for Kids

Natural appearance and color- tan color with white underbelly & tail and grey & white accents, woodland animal sets are high quality, each figure is finely hand painted and sculpted by experts which ensures authenticity.
16pcs forest toy figurines: Bear Cub, Raccoon, Newborn piglet, Rabbit, Red Fox, Badger, Black bear cub, Squirrel, Chipmunk, Skunk, Gray wolf baby, Tree Frog, Hedgehog baby, Deer fawn, Beaver and Owlet.
With true-to-life detail, appealing color, and active poses, these models are designed for teachers, children, collectors, animal lovers and pastry cook everywhere.
Great for miniature Christmas decorations, landscape scenes, imaginative play, birthday cake topper & woodland baby shower party theme decor etc.
The wildlife animals' figurines set are phthalate-free and thoroughly safety tested to safeguard your child's health.

Keychain

Sale

Bestseller No. 1

Idakekiy Key Chain Quick Release Spring with 4 Key Rings Heavy Duty Car Keychain Organizer for Men and Women (Dary Grey)

Upgrade Zinc Alloy Material: This key chain make of Zinc Alloy has built in quick release make it very easy to add or remove keys and to put on or take off your belt loop.
Double Latch Designed: Premium detachable design allows you to separate keys if needed with 4 extra key rings, a good keychain to hook your car keys and home keys and this works perfectly.
Multitool Key Chain: This is an everyday work item as you require multiple keys during the day and over the years have tore up multiple belt loops from regular clips.
Lightweight But Convenient: One of the lightest hardness key chain (2.75x0.98x0.2 in, 1.2oz). It also provides a slight advantage by allowing for a key ring to slip down to it's smartly designed "pocket".
What You Get: Zinc Alloy key chain, our 18 months concern handle and friendly customer service. Great value key chain has a modern look for home, traveling and more.

Mini sewing kit

Sale

Bestseller No. 1

Coquimbo Sewing Kit Gifts for Women, Mom, Traveler, Adults, Beginner, Emergency, Sewing Supplies Accessories with Scissors, Thimble, Thread, Sewing Needles, Tape Measure etc (Black, S)

Perfect Sewing Kit : The kit contains all the necessary tools that are required for performing basic repairs - be it a needles, threads, scissors, buttons, thimble, threader tools, seam ripper and all sewing tools, everything neatly packaged ready for your use.
Easy to Use : Items won't fall out when you open the case, needles in separate closed box for safety, and other items securely tucked in place with attractive black elastic bands. A kit that in a true sense makes your life easier.
Smart and Compact : Compact design making it convenient to carry in style anywhere you travel. With this kit in your bag, you will never have to find a tailor for the basic repairs, be more self-sufficient and take care of small repairs yourself.
A Useful Gift : The sewing kit is an amazing gift for a frequent traveler, mother, grandmother, a backpacker, little girls! The kit is equally good for use by both men and women, and is definitely something that people would love to use.
Enjoy the Fun of Hand Sewing : Using your hand to repair your pet's favorite clothes or your kid's stuffed toys. You may fall in love with the feeling of DIY. Use it to teach your kids to do some beautiful handmade, It will be very interesting.

Pocket knife

Sale

Bestseller No. 1

Prepaid phone cards
Hair bands

Sale

Bestseller No. 1

100PCS Black Hair Ties for Women Girls, Seamless Thick Black Hair Band, Elastic Hair Ties No Damage Ponytail Holder

【Value Pack】The 100pcs hair ties with 1.5 inch diameter make it great for thin hair, thick hair, straight hair, heavy hair and curly hair, easy to form beautiful low or high ponytails, elegant and stylish to perfectly match all kinds of outfits or hairstyles.
【DURABLE AND STRETCHY】Made of high elastic thick material, the hair bands are soft and stretchy which can hold your hair without damage. These women hair ties can also keep your hair firmly and not easy to loose up.
【NO HAIR DAMAGE】With seamless design and soft material, the women hair bands are gentle enough to use and remove, will not snag or pull your hair. These hair ties can be stretched up to 9.8 inches but will not be stretched out easily, which is great elasticity and good for thick hair.
【NATURAL COLOR】Black colors can easily match different hair colors, also can match all your dressing and hairstyles. 100 pcs black hair ties are economical to use for a long time. Suitable for ponytail holder for daily use and workout.
【Great for Kids and Women】The black hair ties are simple but practical, they can hold your ponytail well for your daily use. They can be applied in various occasions such as school, home, office or using them when you are working out.

Headlamps

Bestseller No. 1

EVEREADY LED Headlamps [5-Pack], IPX4 Water Resistant, Bright and Durable Head Lights for Camping, Hiking, Emergency Power Outage (Batteries Included)

🟩 5-PACK VALUE: Includes 5 bright and durable headlamps, reliable quality at an economical price.
🟩 EAST-TO-USE: Convenient power button placement allows easy cycling through High and Low mode.
🟩 BRIGHT LED: Powerful, bright white LEDs and 2 settings give you control of light intensity, to provide all-around visibility for indoor tasks, outdoor activities (camping, fishing, hiking, running, walking the dog)
🟩 RELIABLE POWER: Operating on 3 AAA batteries per headlamp (INCLUDED), these headlamps give you efficient, long-lasting visibility.
🟩 DURABILITY: Featuring a shatterproof lens and an IPX4 Water Resistant rating, these headlamps can handle just about anything you throw at them.

Whistle

Bestseller No. 1

Hipat Whistle, 2 Packs Plastic Sports Whistles with Lanyard, Loud Crisp Sound Whistle Ideal for Coaches, Referees, and Officials (Color)

PACKAGE--- 2PCS plastic whistles with lanyards. These whistles are great for referees, coaches, training, teachers, survival, emergency, school, gym, etc.
LOUD CRISP SOUND--- The whistle sound is loud and clear. Easily up to 120dB.
FREE YOUR HANDS--- Each whistle comes with a black lanyard, you can hang easily around your neck, or on a wall mount, helps you free your hand.
PREMIUM QUALITY--- Made with thicken plastic, more durable than other plastic whistles.
GOOD SERVICE--- All our whistles are 100% satisfaction guaranteed. Please feel free to contact us for anything, we will response within 12 hours.

Old radio

Sale

Bestseller No. 1

Retekess TR604 AM FM Radio Portable Transistor Analog Radio with 3.5mm Earphone Jack Battery Operated by 3 D Cell Batteries AC Power for Elders (Black)

Radios portable AM FM; FM band can meet your needs for listening to music or talk shows if you live in a big city ; AM will be a good assistant for you to listen to a ball game if you live in a rural or mountainous area far from the city; but need to be careful to keep AM away from electronics
Loud sound and 3.5mm headphone jack; voice from the 2W speaker is enough to fill a whole room even if some elderly people's hearing is weak; TR604 accepts mono headphones (not included); allowing you to enjoy beautiful sound without disturbing others
AM FM radios with best reception; 23.62-inch long antenna can stably lock the signal received by the radio; large dial makes it easy for the elderly to identify frequencies and tune the radio station
Small radios portable; 8.66 X 5.71 X 2.44 inches in size; 1.65 pounds weight; easy to carry anywhere; such as in the kitchen, yard and bedroom bed; with the handle you can also take the TR604 outdoors, such as walking and camping
Plug in radio; if you use it in the bedroom, living room, garage or office, the AC 110V power supply will be very suitable for you

Compass

Sale

Bestseller No. 1

Sportneer Lensatic Military Compass, Compass for Easter Gifts, Baptism Gifts for Boys, Catholic Gifts for Men, Camping Survival Compass with Carry Bag for Hiking Hunting Outdoor

PROFESSIONAL GRADE: This professional grade military compass will always lead you in the right direction. Ideal for camping, military usage, emergencies, and anywhere the beaten track takes you
ERGONOMIC DESIGN: The lensatic function increases the reading's accuracy with a lens on the rear sight that magnifies the card dial – so you'll always get an accurate reading
MILITARY CONSTRUCTION: Tough and tenacious, the military construction with waterproof and shakeproof properties is built to survive the harshest of hikes
PORTABLE: Keep the compass near you with a belt loop attachment, or place it safely in your pocket with a carrying case, so you can keep your hands gripped on the mountain you're scaling
FLUORESCENT: The compass' interface glows in the dark, so even when night falls, you can still soldier on

Shoe polish

Bestseller No. 1

Kiwi Brown/Black/Neutral 1-1/8oz 3 Pack (1 ea Color)

Produces a long lasting high-gloss shine.
Kiwi Shoe Polish is made of a special blend of waxes to protect and nourish leather.
Restores color to badly damaged and scuffed shoes
Special blend of waxes to provide a quality, long-lasting shine

Rubik's Cube

Bestseller No. 1

Rubik's Cube, 3x3 Magnetic Speed Cube, Super Fast Problem-Solving Challenging Retro Fidget Toy Travel Brain Teaser, for Adults & Kids Ages 8 and up

ENGINEERED FOR SPEED: Want to achieve record-breaking solving times? The new magnetic Rubik's Speed Cube turns at an accelerated racing pace under complete control.
ENDLESS FUN: Coach your brain and your hands, endless hours of speed training fun. Designed to be played right out of the box, which means no adjustments are needed. Perfect for speed Cubers – beginner and advanced players alike.
FASTEST SPEEDS: You're a master at solving the puzzle, but can you beat the record of 3.47 seconds? The speed Cube comes pre-lubricated to help you achieve faster times, and more can be added when needed (Please note: extra lubricant not included).
SMOOTHER PLAY: The magnetic Rubik's Speed Cube features a stronger core and has a mechanism designed to make it faster, smoother and more reliable than ever. You can now turn and twist faster with no more frustrating snagging or popping core.
CLASSIC PUZZLE-SOLVING GAMEPLAY: This challenging puzzle for kids ages 8 and up is the same retro puzzle toy that you remember from the toys & games of your childhood. Whether you need a brain teaser puzzle, a fidget toy, a 3D puzzle game, or a travel game, this brain puzzle is your new go-to.

Play dough for kids

Bestseller No. 1

Play-Doh Modeling Compound 10-Pack Case of Colors, Non-Toxic, Assorted, 2 oz. Cans, Ages 2 and up, Multicolor (Amazon Exclusive)

10 cans of creative fun – kids can get creative with just the right colors They need in this Play-Doh 10-pack of 2-ounce cans!
Just the right colors to start - shape, squish, mix, and make it all. Great for lots of uses like Play-Doh refills, as a Play-Doh Starter set, or as an add-on to any Play-Doh toy (sold separately).
Shape your imagination – squishy, bright, non-toxic Play-Doh compound sparks imaginations For kids 2 and up who love arts and crafts like Modeling clay.
Easy-open, recyclable package - SHIPS in simple recyclable packaging that's easy to open and frustration free, and the Play-Doh cans and lids are also recyclable to help build a more sustainable world!

Wallet

Bestseller No. 1

Timberland Men's Genuine Leather RFID Blocking Trifold Security Wallet, Black, One Size

100% GENUINE LEATHER TRIFOLD WALLET - This mens trifold wallet is crafted from genuine leather, with a soft texture that is very smooth to the touch and will look terrific even as it ages with everyday use
RFID BLOCKING SECURITY: Our RFID trifold wallets are equipped with advanced RFID Blocking Technology, engineered specifically to block RFID signals & electronic pick pocketing protecting your valuable information stored on RFID chips from unauthorized scans.
COMPACT DESIGN WITH STORAGE - Each trifold wallet features 6 card slots, 2 slip pockets, an ID window and 2 cash pockets measuring 4.25" high by 3.5" wide, this leather mens wallet trifold folds twice yet is compact enough to fit easily in your pocket
TWO LARGE CASH BILLFOLD POCKETS - With organization and function in mind, this trifold wallet for men contains two separate, large cash billfold pockets to keep your cash, receipts, and other paper items easily organized and contained
TIMBERLAND QUALITY & FUNCTION - We stand by our product and believe you will too. Our Timberland Men's fashionable leather trifold wallet is the best mens wallet for all occasions and combines durability and fashion
Let's hear from you now – what are your favorite things to include in your care package to the homeless? What items do you think would be best to avoid?
Tell us through the comments section!