Halloween is undoubtedly one of the most exciting holidays in the year, and it is the only time you can send a Halloween Care Package to a loved one without coming across as a weirdo.
A Halloween care package is a box with all the necessities to make it a memorable Halloween.
As mentioned earlier, Halloween is fun alright, but you know what isn't fun? Putting together a Halloween care package. You have to decide on the items to include, the things to leave out, and of course, you have to ship the box as well.
In this article, you are going to learn how to put together an excellent Halloween package. Also, to help you fill your box quicker, we are going to share a ton of wonderful Halloween care package ideas with you.
How to Make a Halloween Care Package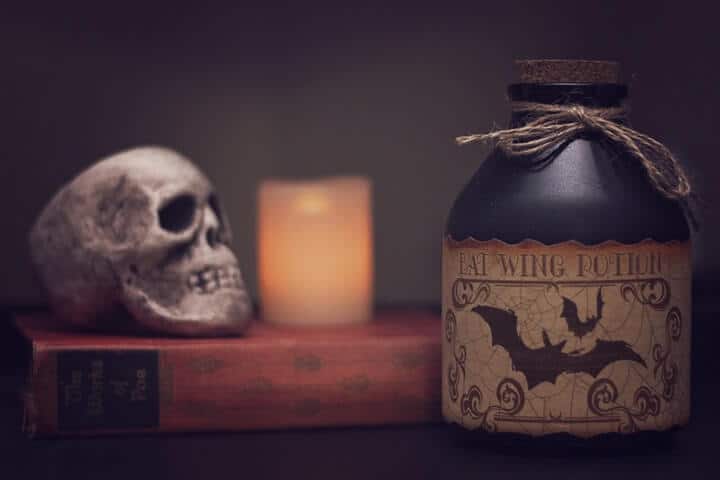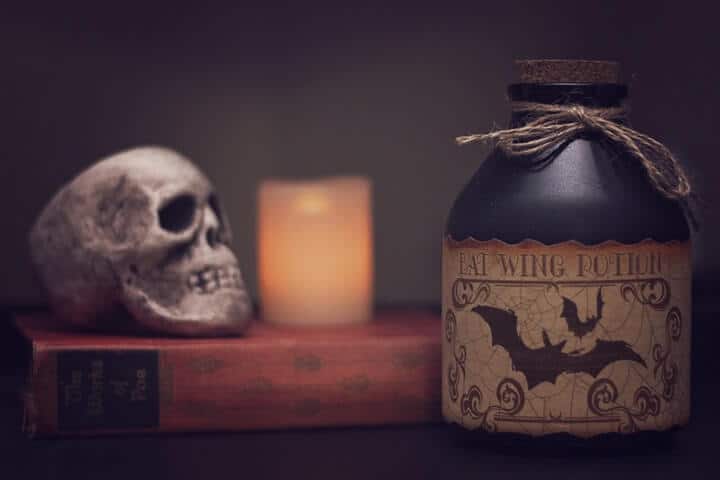 Just like when you're putting together a care box for certain holidays with specific dates, (like Christmas, Valentine's Day etc), it is best to have them sent out before the holiday so that it gets to its destination on time, most especially if decorations and costumes are included in the package, and to avoid any unforeseen delay.
Next, decide on how much you'd be spending on purchasing each item you plan on including in your box, packaging (including buying a care box if you'd rather not use an old box at home) and shipping your package (if it's going overseas).
There are a good number of Halloween themed sites on the internet to get supplies, and you can choose to obtain a Care Package box from your post office or a shipping company.
Ensure all fragile items are carefully wrapped with newspapers and your box is stuffed to keep items from shifting around.
Edibles should also be kept as far away as possible for other items that could give them an unpleasant scent or taste.
Also, you can decorate your box with orange and black markers, ribbons and even colorful tissue papers to give it an attractive look. Also, remember to tape your box securely before dropping it off for delivery.
If you're sending your care package to someone who resides close to you, you can have it sent out through a local delivery service or drop it off yourself.
When shipping overseas, you would be expected to fill a customs form and also submit information such as the receiver's address, your personal address as well as a list of all the content in your box.
Shipping regulations are expected to be abided to at all times.
Essentials for Halloween Care Package
Trying to decide on the most important items to include in this year's Halloween Care Package? Want to shop for only the best and most essential that'll kick-start the Halloween spirit? Here are some exciting Ideas to start with:
Treats for Halloween Care Package
Ready to spice up this Halloween with unique and great tasting treats perfect for the holiday? If you're looking for some of the yummiest Ideas to gift out, here are a couple of our favorite:
Fall-themed Gourmet Berries

Bestseller No. 1

Brothers-ALL-Natural Fruit Crisps, Variety Pack, 4.44 Ounce Bag, 12 Count (Pack of 2)

LUNCHBOX READY - three delicious flavors perfect for on-the-go with the equivalent of one cup of fresh fruit in each bag
QUALITY FOOD - Our fruit is freeze-dried, a gentle dehydration process used for preservation of high quality foods
NUTRIOUSLY DELICIOUS - an excellent source of vitamin c, fiber and antioxidants
100% ALL NATURAL - made with real fruits and contains zero artificial colors or preservatives
ALLERGY SENSITIVE - peanut-free, tree-nut free, soy-free, dairy free and gluten-free

Chocolate covered Strawberries

Bestseller No. 1

Chocolate Covered Strawberries, 12 Dark/Milk/White Delight

Each berry is delicately hand dipped and decorated in our own kitchen for both culinary artistry and exquisitely decadent taste
Freshness and premium quality are 100 percent guaranteed
Made to order and shipped overnight with ice in our signature gift box to ensure perfect arrival
Freshness and premium quality are 100 percent guaranteed
Delivery is not available on Saturday, Sunday or Mondays

Pumpkin muffins

Sale

Bestseller No. 1

Halloween-themed Candy stash

Bestseller No. 1

Bulk Assorted Fruit Candy - Starburst, Skittles, Swedish Fish, SweeTarts, Nerds, Sour Patch Kids, Haribo Gold-Bears Gummi Bears & Twizzlers (32 Oz Variety Fun Pack) by Variety Fun

Variety Fun Pack includes: Sour Patch Kids, Swedish Fish, Nerds, Skittles, Starbursts, Sweet Tarts, Twizzlers and Haribo Gold-Bear Gummis
32 Oz of Assorted Candies
Fruit Flavored Fun in every bite!
Great for Piñatas, Parties, Halloween or Personal Enjoyment!
Use the large selection to try new flavors and find a new favorite.

Black lollipop

Bestseller No. 1

Black and White Swirl Lollipops - 12 Suckers

PERFECT FOR PARTIES – Great for birthday parties, goody bags, cake decorations, candy buffets and so much more!
IRRESISTIBLE CHERRY FLAVOR – Delicious cherry flavor – Gluten, dairy and lactose free!
IDEAL SIZE FOR EVERYONE - Each 1.5" sucker sits on a 4" plastic stick, which is great for not only children's occasions but any party or goody bag you can imagine.
SWIRL POPS - Also Perfect for Weddings and Corporate Events
100% satisfied with our product, we'll refund your order in full. No questions asked.

Cheese Crackers

Sale

Bestseller No. 1

Ritz (RIUM9) RITZ Sandwich Crackers, Cheese, 64.8 Ounce (Pack of 48)

Each layers a mouthwatering cheese spread, made with real cheese, between two crisp Ritz Crackers.
Ritz Cracker Sandwiches are a great anytime snack and perfect for lunchboxes or quick meals.
Each individually wrapped pack is sealed for freshness and includes six Ritz Cracker Sandwiches.
This includes 48 - 1.35oz packs of Ritz Cracker Sandwiches with cheese.
Delicious Ritz Cracker Sandwiches are the classic go-anywhere snack that kids and adults love.

Candy Corn

Bestseller No. 1

Halloween cheese balls

Bestseller No. 1

Utz Cheese Balls – 35 Ounce Barrel (2 lbs) – Made with Real Cheese, Resealable Container, Gluten Free, Easy and Quick Party Snack

REAL CHEESE: The Utz Cheese Balls are made from real cheese and are baked for a taste of irresistibly cheesy goodness. These crunchy, munchy cheese balls are finger licking fun you won't want to put down.
PARTY SNACKS: The combination of real cheese with the right amount of crunch makes this the perfect party snack. Utz Cheese Balls is easy and quick to prepare – all you have to do is put it in a bowl and you'll have a snack that everyone can agree on.
RESEALABLE CONTAINER: Utz Cheese Balls come in a convenient resealable plastic barrel so you can snack as you please. Just twist the cap back on tightly to maintain freshness.
GLUTEN-FREE: Enjoy these delicious, crunchy cheese balls without the guilt. They are cooked without hydrogenated oils and are gluten, cholesterol and trans-fat free. Kosher certified.
WE ARE UTZ: Since 1921, Utz has been making and selling quality pretzels and other delicious snacks in Hanover, PA, the snack capital of the world! We're a family-managed business providing snacks that are crunchier, lighter, fresher and simply Better.

Halloween Edition Oreos

Bestseller No. 1

Oreo Chocolate Sandwich Halloween Cookies, Special Halloween Edition, 26.52 Oz

This bulk pack contains 34 individually wrapped 2-packs of Halloween trick or treat OREO cookie packs.
Nothing compares to the iconic OREO Halloween cookie. The original combo of cream filling sandwiched between two chocolate cookies has been winning hearts (and stomachs) for over 100 years.
Enjoy the sandwich cookie you love, in a Halloween inspired package! With the same great chocolate cookie and OREO creme taste, this sweet treat is a delight.
This box is perfect for trick or treaters, on-the-go, party favors, goodie bags, lunch boxes, goodie jars, Halloween parties, dessert, lunch, and office snacks.
Each serving of trick or treat cookies is only 100 calories per pack.

M&M's chocolate

Sale

Bestseller No. 1

M&M'S MINIS Milk Chocolate Candy Bar, 4-Ounce Bar (Pack of 12)

Contains twelve (12) 4-ounce extra-large M&M'S Milk Chocolate Bars with Minis
Made with M&M'S MINIS Candies and delicious milk chocolate
These extra-large chocolate bars make deliciously fun, colorful gifts
Individually wrapped candy bars can be broken into pieces to share
Great for Christmas stockings, birthday gifts, Easter baskets, Valentine's Day treats, and more!

Oatmeal-Butterscotch cookies

Bestseller No. 1

Pair (2) - Roasted Oatmeal Stout & Butterscotch Cookie Dough - Premium Fragrance Oil Pair - 10ML

USES - Our Premium Grade Fragrance Oils are formulated to be suitable for creating your own candles, soaps, air freshener spray, skin and hair care formulations, cleaning products, for use in home aroma diffusers, scented dryer sheets, freshen a drawer, potpourri, freshen carpets, massage/body oil, sugar scrubs, and many more. Personalize any of your unscented products. Use your imagination to create a scent that is simply yours.
Amber glass 10ml bottle with a black polypropylene ribbed cap and tamper evident ring with a dropper insert. The dropper inserts a small amount of product to be dispensed. This cap and orifice reducer combination is great for dispensing oil.
Fragrance oils are for external use only. This product should not be used undiluted. For any questions regarding proper usage in products please contact us.
Roasted Oatmeal Stout - A roasted cookie type with top notes of almond extract, orange peel, milk cream, and maple, middle notes of roasted oatmeal, cinnamon, and white lily, with musky, tonka bean, woody, sugary vanilla base note.
Butterscotch Cookie Dough - A buttery, rich scent that appeals to the sense of taste as well as smell. Nuances of pineapple and banana form the top notes. Mid notes of buttery caramel and sweet butterscotch. Creamy vanilla and powder base notes round out the fragrance.

Flavored worm snacks

Bestseller No. 1

Eyeball Bubble Gum

Bestseller No. 1

Pepper beef jerky

Bestseller No. 1

Jack Link's Beef Jerky, Peppered, ½ Pounder Bag – Meat Snack with a Pepper Kick, 10g of Protein, 80 Calories - Made with 100% Premium Beef - 96% Fat Free, No Added MSG or Nitrates/Nitrites

GOOD SOURCE OF PROTEIN – Protein is an essential part of your diet and Jack Link's Beef Jerky is a delicious way to get more every day. With 11g of protein and 80 calories per serving, it's a must-have snack to help keep you satisfied and energized all day
MADE WITH 100% PREMIUM BEEF - Jack Link's Beef Jerky is made from lean cuts of 100% premium beef, then seasoned with simple ingredients like water and salt. Our delicious beef jerky is 96% fat free with no added MSG or Nitrates/Nitrites
FULL ON FLAVOR – Jack Link's expertly crafted beef jerky is hardwood smoked and slow cooked. Some call our signature Original flavor bold, some call it savory, and everyone calls it delicious
PERFECT EVERYDAY SNACK – How did ancient civilizations fuel themselves to build pyramids or win sword battles? Meat. If it worked for them, Jack Link's beef jerky can definitely help you power through a late day at work, tackle your honey-do list or fuel a workout
RESEALABLE SHARING SIZE –The jumbo 1/2 pound sharing size bag is resealable so your beef jerky will always be fresh and as delicious as the first time you opened it! It's perfect for sharing with family and friends or to stash in your secret spot and keep all to yourself

Peanut Butter Eyeballs

Bestseller No. 1

Pumpkin Cake
Sweet and Sour candy

Bestseller No. 1

Smart Sweets Variety Pack All 7 Flavors, Sourmelon Bites, Peach Rings, Sweet Chews, Sweet Fish, Sour Buddies, Sour Bears ,Fruity Bears (7 Pack) in Healthiest Bars Box

Feel good about candy with SmartSweets! Just 3g of sugar for the entire bag, naturally sweetened with Stevia & free from sugar alcohols. 90-120 calories per bag!
Mouthwatering gummy candy that is a radically better choice, free from sugar alcohols, added sugar; and artificial sweeteners, flavors and colors. Every ingredient is gluten free, non-GMO, always real, and never artificial.
Our Fruity Gummy Bears are the candy that you can finally feel good about with 76% less sugar than other gummy bears. No artificial anything and bursting with delicious fruit flavor!
SmartSweets Fruity Gummy Bears give you the same delicious, chewy, fruity rush as regular gummy brands without all the sugar. Kick sugar, keep candy!

Cheetos

Bestseller No. 1

Black jelly beans

Bestseller No. 1

Slim Jim snack sticks

Bestseller No. 1

Gummy Eyes Halloween Candy

Bestseller No. 1

Peppermint candies

Bestseller No. 1

Brach's Star Brites Peppermint Starlight Mints Hard Candy, 5 Pound Bulk Candy Bag Individually Wrapped Bulk Holiday Candy

Brach's peppermints: Sweeten the moment with the classic minty fresh taste of Brach's Star Brite Peppermint hard candy, individually wrapped and perfect for holiday candy dishes or sharing with family and friends
Brach's hard candy: Star Brite Peppermint candy, sweet and spicy cinnamon, old fashioned butterscotch, root beer barrels, lemon drops whatever your favorite hard candy, Brach's candy makes everyday moments special
Brach's bulk candy: Whether you are looking for individually wrapped bulk candy for party favors, bulk gummy candy for a crowd, or bulk chocolate to keep cravings at bay, Brach's Candy has you covered
Make any day sweeter: From kid's birthday parties or gift bags, to Halloween candy for tricker treaters or candy canes at Christmas, to a sweet treat in a busy day, Brach's makes every day sweeter
Brach's made to share: Brach's Candy has something sure to please everyone's sweet tooth, from classic hard candy to sugar free to chocolate to gummy candy; Share a little or a lot and make your memories sweeter

Gummy sharks candies

Bestseller No. 1

SweetGourmet Mini Blue Sharks with Real Fruit Juice | Bulk Gummi Candy | 1 pound

Try sinking your teeth into these ferocious, aqua blue sharks! These gummies pack two flavors, blue raspberry and sweet marshmallow, into one intimidating treat!
At 1.5 inches long, these are half the length of the regular gummi sharks. Perfect for sweets decoration.
Country of Origin: Mexico, Manufactured by Sunrise Candy. Distributed and Repackaged by SweetGourmet PA 19440
Made with real fruit juice! A fat Free Food
Net Wt.: 1Lb. Packed in resealable Zip-Lock Stand Up Pouches. Approximately 85 pieces per pound.

Skull chocolate

Sale

Bestseller No. 1

3D Skull Ice Mold-2Pack,Easy Release Silicone Mold,8 Cute and Funny Ice Skull for Whiskey,Cocktails and Juice Beverages,Black

2 pack ice mold :eight giant skull shape ice cubes (2" X 2.5") make your drink look awesome. Great for parties, bars, restaurants, summer, holiday events and holiday gifts.
Reliable material: food grade silicone. Non-toxic.100% safe to use. Non-stick materials. Easy to make a full skull ice.This durable and flexible silicone ice tray won't crack or break like plastic ice tray; easy to fill, remove and clean.
Multiple use: it can also be used as mousse mold, sugar mold, chocolate, ice cream, soap making tools. And it is fantastic to be used in various occasions like parties, beaches, wine party and holiday events etc.
Funny add it on: these ice cubes are realistically skull-shaped, slowly melting and fun to make!make your party more wonderful with such funny skulls. You can drink Beverage with these skulls in it and enjoy your happy time with your friends Satisfaction Guarantee: every order is backed by a money back Guarantee for 100% customer satisfaction.We focus on providing, high quality, cost-effective products and services.

Halloween sugar cookies

Bestseller No. 1

Ann Clark Cookie Cutters Fall / Halloween Small Pumpkin Cookie Cutter, 3"

Delight your little "pumpkins" with this traditional Halloween and Thanksgiving shape
Made in the USA; Manufactured in America with certified food safe American steel
Variety; For over 30 years the Clark Family has specialized in original designs for creative baking
Baking and Party Supplies; Cut, mold and decorate themed shapes for any holiday, party or event
Create; Make fun shapes with cookie dough, fondant, biscuits, brownies, cakes, or craft clay

Jelly-filled Chocolate bars

Bestseller No. 1

Mity rain 2 pack 40 Cavity Narrow Rectangle Silicone Caramel Candy Molds Chocolate Bar Mold for Truffles, Ganache, Jelly, Praline, Brownie, Butter, Ice Cube Tray

High quality: food grade durable, flexible nonstick silicone. Easy release and easy to clean Temperature tolerance from -40 to +446 degrees Fahrenheit (-40 to +230 degrees Celsius). Compatible with oven, freezer, microwave and dishwasher.
Package: Included 2 pack 40 Cavity Rectangle Silicone Candy Molds, Mold Size: 11.6 x 8.7 x 0.47 inch
Multi-function: Can be used for chocolate truffles, jelly, candy, ice cube, ganache, muffin, brownies, and caramel for easy-to-create perfect sweet treats, Ideal for forming small sweets like candy tablets. Also can make Your Own Healthy Energy, Protein, Cereal and Nutrition Bars at Home.
Before first and after each use, hand wash in warm, soapy water for best results.
100% Satisfaction Guranteed - Fast Amazon fulfillment and 24 hour customer service online. You should feel free to contact us if you have any other problem.

Pumpkin seeds

Bestseller No. 1

Terrasoul Superfoods Organic Pumpkin Seeds, 2 Lbs - Premium Quality | Fresh | Raw | Unsalted

Terrasoul Superfoods Organic Pumpkin Seeds (Pepitas), 2 Pounds
USDA Certified Organic, Non-GMO, Raw, Gluten-Free, Vegan
Unsalted and 100% organic pumpkin seeds are good for your health and for any diet.
Terrasoul Superfoods is a family-run business that sources the freshest and highest quality superfoods from all over the planet. Our mission is to make these amazing, healthy foods available to you at the lowest prices possible while paying our growers and employees fair wages.
100% Money-Back Satisfaction Guarantee - We stand behind our products and offer a 30-day money back guarantee, backed by an outstanding customer service team.

Halloween S'mores

Bestseller No. 1

Official Girls S'Mores Tester Kids Halloween Costumes Witch Wizard Cloak with Hat Wizard Cape for Boys Girls 3-12 Y Black

The Witch Wizard Cloak Keep Kids More Cute In Halloween And Give You Unique Feeling, Which Is Suitable For Halloween Costume Party, Role Play, Dress-Up, Vampires, Cosplay Game, Stage Performance, Ghost Festival, Photography, Costume Accessory Etc.
Perfect Cosplay Props, Very Nice And Intersting As A Classic Witch Or Wizard, With Star Pattern Printed Design Suitable For Unisex Kids, Children, Boys, Girls, Youngs.It Also Could As A Christmas Or Halloween Gift.
Simple And Generous, Lovely Shape Hat Design, Collar Design, Simple And Generous, Lovely Shape Hat Design, Collar Design For The Lapel, Thin Rope Binding Design, Easy To Wear And Take Off, Can Be Adjusted According To The Size Of The Binding Elastic.
As A Wizard Witch Cloak, The Length Is 39À, The Wizard Cloak Hat Is Inside 7À, Outside 15À, Height 14À, Suitable For Most Children(3-12 Years Old), They Will Be The Most Dazzling In Any Occasion With Us, Trust Me!
Machine wash, fast dry, easy to care, durable, do not use bleach.

Chocolate dipped Caramel Apples

Bestseller No. 1

Nuts for Pecans and Almonds Chocolate Dipped Caramel Apples in Wooden Gift Crate

Two chocolate covered caramel apples with toasted pecans and almonds
One pecan-coated caramel apple half-dipped in real milk chocolate
One white and milk chocolate dipped caramel apple heavily drizzled with dark chocolate and coated with chopped almonds
Apples are packed in our signature "Orchard Fresh" carte and tied with a bow
Each apple serves 3-4. Gift messaging available at checkout

Velvet cupcakes

Sale

Bestseller No. 1

Sugared black marshmallows

Bestseller No. 1

Medley Hills Farm Cereal Marshmallows 1 lb

1 lb in sealed / resealable Bag.
Refrigerate after opening if you prefer a crunchy marshmallow.
Their bright colors and small size make it fun to add to any special baked treat, whether mixed in or added as a topping.
These colorful dehydrated marshmallows make a great addition to any variety of products. They can easily be added to a bowl of cereal or a steaming mug of hot chocolate.

Chocolate-covered Pretzel

Bestseller No. 1

Asher's Chocolates, Chocolate Covered Pretzels, Gourmet Sweet and Salty Candy, Small Batches of Kosher Chocolate, Family Owned Since 1892, (6.5oz, Dark Chocolate)

CHOCOLATE SMOTHERED PRETZELS: Deep kosher dark chocolate and lightly salted pretzels make an irresistible pairing that everyone will enjoy. Purchase as an everyday snack or holiday gift, these chocolate smothered pretzels are sure not to disappoint. Dark chocolate covered pretzels make any special event delicious and memorable.
GOURMET DARK CHOCOLATE: These fabulous sweet and salty treats come in an Asher's branded 6.5 oz. Coffee Bag. With an old-fashioned aesthetic, dark chocolate smothered pretzels are presentable right out of the delivery box. Dark chocolate pretzels make tasty stocking stuffers and Valentine's Day gifts!
SWEET AND SALTY CANDIES: If you love the smooth, rich goodness of dark chocolate, or the crispy and salty pleasure of pretzels, you'll find a little of everything hidden in this delectable treats. Share them with friends, and you'll run out very quickly. Try them today and we promise, you'll be back for more!
ASHER'S CUSTOMER FAMILY: Though our company has expanded over the years, we continue to treat our customers and employees like family. Asher's Chocolates are made with love. We hope you enjoy them and come back for more.
OUR GUARANTEE: Asher's Chocolates has been making delicious chocolates and candies since 1892, with only the finest ingredients. If there are any issues with your order please contact us at 855-8-ASHERS!

Black sugar doughnuts

Bestseller No. 1

Unisex Crew chocolate And Sugar Glazed Donut Socks Casual Cartoon Dessert Black Socksing Gift

Fabric: 98% Polyester And 2% Spandex.One Size Fits Most:15.7inch / 40cm.
One Size Fits Most And Unisex
Socks Can Provide Just The Right Amount Of Stretch And Comfort For Your Everyday Wear.Perfect For Any Occasion: Casual, Fun, Dress, Or Just Lounging Around.The Compromise Design Of Socks Can Be Matched With Casual Jeans, Wedding Dresses And Business Suits.
Cool Design Neat And Fun, Add A Splash Of Fashion Style To Your Casual Or Dressier Outfits. They Are Great To Be Worn As Fun Party Socks,Which Are Also Suitable To Match Casual Jeans Etc.Weather You Are Playing A Sport, Adding Them To A Costume Or Simply Want To Put Some Flash Into Your Outfit These Socks Are The Perfect Choice.
They Could Be Your Perfect Gift Choices For Your Beloved Ones During Holidays, Like Halloweens,Christmas,Thanksgiving Day, Crazy Sock Day, Mother¡¯s Day, Easter Day And Etc. Birthday Gifts For Your Mom, Wife, Daughter, Son, Girlfriend Or Sister.

Pumpkin soda

Bestseller No. 1

Canned Pumpkin soup

Bestseller No. 1

Farmer's Market Foods Canned Organic Pumpkin Puree, 15 Ounce (Pack of 12)

Enjoy the Farmer's Market recipe for Organic Pumpkin Puree
Make organic pumpkin a wonderful vegetable side dish to your favorite meal.
Great for a wide variety of delicious pastry recipes, plus additions to your oatmeal, hot drink or smoothie.
Simply made with only Certified organic sweet potato (recommended to store the product in an airtight container and consume it within 3 days)
15-ounce (Pack of 12) cans of Organic Pumpkin puree ships in Amazon Certified Frustration-Free Packaging.

Halloween-themed powdered hot chocolate

Bestseller No. 1

Mummy cookie cutter

Bestseller No. 1

Mummy Cookie Cutter 4.5 in

Color may vary depending on what plastic we use
Hand wash towel dry
Not dishwasher safe
Great for cookies, craft clays, bread, and soft fruit
Hand-Made in the USA of durable plastic

Dark chocolate Truffles

Bestseller No. 1

Lindt LINDOR Dark Chocolate Truffles, 25.4 oz, 60 Count

Box contains 60 individually wrapped truffles perfect for gifting, sharing, or savoring one at a time
Stock up on truffles to share at the office, bring to a party, or enjoy at home
Enjoy a classic dark chocolate flavor, inspired by our secret recipe
Break open the dark chocolate shell to reveal an irresistibly smooth melting center
Made with premium ingredients from world-renowned regions; Great for holiday sharing and gifting

Black sprinkles

Sale

Bestseller No. 1

Hot Cinnamon candies

Sale

Bestseller No. 1

Red Hots Cinnamon Candy, 5.5 Ounce Box, Pack of 12

CAN YOU HANDLE THE HEAT? Experience the powerful, fiery taste of cinnamon with Red Hots Cinnamon Candy. Their round shape nestles on your tongue, delivering wave after wave of spicy flavor.
MANY WAYS TO ENJOY: Whether you eat them by the handful, put them on a birthday cake or use them as a decorative touch to your gingerbread house, there are a million fiery ways to enjoy Red Hots!
THEATRE BOX: These delicious, fiery red candies come packaged in a theatre box that's the perfect size to enjoy by yourself or to share with friends. Whatever mood you're in it's a satisfying treat!
GREAT FOR ALL OCCASIONS: Whether you're filling Easter candy baskets, birthday swag bags, handing out candy to trick-or-treaters, or just craving a spicy-sweet treat, these Red Hots are sure to please.
A CLASSIC FAVORITE: Red Hots have a signature, fiery taste that can't be imitated. They're made the way they always have been: with a careful cold-panned candy process perfected over generations.

Red punch drink

Bestseller No. 1

Nachos

Bestseller No. 1

Black licorice

Bestseller No. 1

Wiley Wallaby Classic Black Licorice, 32 Ounce Resealable Bag

BLACK LICORICE: Our classic Gourmet Black Licorice is soft & tasty & features real licorice root extract and star anise oil, giving authentic licorice lovers everywhere the tastes they crave.
VEGAN CANDY: Our Australian-style licorice is certified vegan & kosher. Using only sustainable palm oils creates a delicious, fat-free & eco-friendly product. No high-fructose corn syrup.
GOURMET SNACK: Our licorice sticks are perfect for munching on any time. With a delicious & natural taste, it's a treat for everyone. Ideal for gift boxes, movie night, parties & picnics..
UNIQUE TRADITIONS: Family-owned Wiley Wallaby licorice is soft, chewy & bursting with flavor. Our brand is focused on creating a tasty snack that you can feel good about eating. Try our organic flavors, too!
CANDY MIX: With a focus on quality, Kenny's Candy manufactures delicious sweets. It offers red & black licorice, chocolates, gummy bears, fruit snacks & licorice, popcorn & snack mixes. Addictively delicious.

Pumpkin cheesecake

Bestseller No. 1

Jordan's Skinny Syrups Pumpkin Cheesecake, Sugar Free Flavoring Syrup, 25.4 Ounce Bottle

Flavor Notes - Pumpkin aroma with creamy rich cheesecake and a sweet ending
Zero Sugar, Zero Calories, and Zero Carbs make this a great guilt free addition to any beverage
All Jordan's Skinny Syrups are Gluten-Free, Kosher, Keto-Friendly, and GMO-Free
Just add 1 oz of syrup to your beverage, 25 servings per bottle
Perfect for Coffee, Lattes, Tea, Protein Shakes, Smoothies, Craft Cocktails, and so much more

Apple slices

Bestseller No. 1

Norpro NOR-5133 Grip-Ez Fruit Wedger 16 Slice with BSE

Cores and slices into 16 even sections in one easy motion
Handles have santoprene coating to give you a soft, non-slip grip
Push plate pushes fruit up and out and protects blades when stored together
Stainless steel blades
Dishwasher safe

Apple Cider

Bestseller No. 1

Alpine Spiced Cider Apple Flavor Original Drink Mix, 120 Pouches

A DELIGHTFUL BLEND: Our cider is made with a unique and savory blend that is sure to please with every sip
FULL OF FLAVOR: A refreshing combination of cinnamon and apple flavors
EASY TO INDULGE IN: Not only delicious, but also rich in Vitamin C and naturally fat-free and caffeine-free
COUNTLESS WAYS TO SERVE: Prepare on its own, or even as a tasty addition to easy-to-make smoothies, cocktails, dessert dishes, and more!
WHAT'S INCLUDED: Every order includes a pack of twelve boxes, each containing ten, 0.74-ounce pouches

Chocolate dipped marshmallows

Bestseller No. 1

Smash Mallow Dark Chocolate Dipped Raspberry Marshmallows 4.5oz Bag Non GMO, Gluten Free & Sustainable

Woohoo! Can you hear that? Vibrant raspberries hit the dance floor with dreamy dark chocolate. It's a delightfully dipped Smash up. A celebration of yum and a dip of hooray.
Perfect for snacking right out of the bag, for s'mores, or elevate your morning ritual by topping off coffee or hot cocoa.
At only 25 calories per deliciously Non-GMO puff, SmashMallow is a sweet tooth satisfying snack you don't have to feel guilty about.
SmashMallow believes in simple ingredients: Made without dairy, soy or gluten.

Homemade Meatball Mummies

Bestseller No. 1

Meatball Spoon, Stainless Steel Meatball Scoop Ball Maker, Non-Stick Meatball Maker Meat Baller with Long Handle

CREATIVE NEW MEATBALL MAKER: creative meatball shaped hole design, make meatball making like a breeze with just a simple pressing on the minced meat
NON-STICK & SAFE MATERIAL: made of food grade stainless steel, sturdy and durable, will not rust. Polished and smooth surface so that the meat will not stick on the spoon
ERGONOMIC & LONG HANDLE: convenient and easy to handle, keep both your hands and the meatball clean when operate, designed with hanging hook for easy storage
BONUS A FREE SPOON: after you get the meatball in shape through the hole, simply scoop the meatball with the free spoon, make prep time more efficient
FUN & EASY TO CLEAN: a must have kitchen gadget to make cooking more fun, also a great gift, easy to clean and dishwasher safe

Pumpkin patch Brownies

Bestseller No. 1

101 Things To Do With a Cake Mix

Amazon Kindle Edition
Ashcraft, Stephanie (Author)
English (Publication Language)
114 Pages - 08/08/2002 (Publication Date) - Gibbs Smith (Publisher)

Bag of Unicorn Fart Cotton Candy

Bestseller No. 1

Candy Pumpkin

Bestseller No. 1

Brachs Mellowcreme Pumpkins, 40oz Total

Order includes TWO (2) 20oz Bags of Brach's Pumpkins Candy -- 40oz Total Included
Enjoy the soft texture, rich taste, and unique flavor of Brach's Classic Candy Corns in a fun, seasonal shape!
The perfect coffe table candy to take you right into the fall

Chocolate cookies with fillings

Sale

Bestseller No. 1

Cheesecake

Bestseller No. 1

Pumpkin bread

Bestseller No. 1

Libby's All Natural Pumpkin Bread Kit with Icing - Makes 2 Loaves

Libbys All Natural 2 Loaf Pumpkin Bread Kit With Icing Thanksgiving Holiday Gift Box
This all natural pumpkin bread kit comes with everything you need to make 4 delicious loaves of Libbys all natural pumpkin bread
Great for any pumpkin bread lover, makes a perfect Christmas, Hanukkah, or Thanksgiving Gift

Pepper popcorn

Bestseller No. 1

SkinnyPop Sea Salt & Pepper Popcorn, Vegan, Gluten-free, Non-GMO, 4.4oz Grocery Sized Bags (Pack of 12)

SEA SALT AND BLACK PEPPER POPCORN: Guilt-free snacking with an intentionally subtle amount of black pepper
POPCORN BAGS: Pack of 12, 1 ounce bags of SKINNYPOP Sea Salt & Pepper Popped Popcorn. A delicious and smart food for snacking with only 39 calories per cup
GLUTEN FREE SNACK: SKINNYPOP POPCORN is a great-tasting, gluten free and non-GMO snack with no artificial ingredients
SKINNYPOP POPCORN: Delicious SKINNYPOP popcorn has zero trans fat and is dairy free, peanut free, tree nut free, preservative free and is a good source of fiber
SKINNYPOP: Our delicious popcorn is a great alternative to Boom Chicka Pop, Smartfood white cheddar popcorn, bulk popcorn, caramel popcorn, Pirate's Booty, and other brands of individual popcorn snack bags

Halloween pumpkin pinata

Bestseller No. 1

Gummy worms

Bestseller No. 1

Black Forest Gummy Worms Candy, 5 Pound, Pack of 1

SO JUICY. SO GOOD: No need to get squirmy, Black Forest Gummy Worms are made with real fruit juice. Dirt not included. Fat-free & gluten-free, each wiggly gummy worm is as delicious as the last.
BLACK FOREST GUMMY WORMS: Our gummy worms will squirm their way to the top of your snack list faster then you can eat them. Made with real fruit juice, these juicy earth worms are even sweeter shared.
GET YOUR GUMMY ON: From gummy bears to gummy worms, fruit snacks to sour heads, Black Forest candy is the perfect sweet snack to add flavor to your day. Real fruit flavors, naturally juicy.
TASTE THE DIFFERENCE: What makes Black Forest gummies, fruit chews, & fruit snacks so good? Our classic & organic snacks have real fruit juice, so each gummy bear, chew, or fruit snack is soft, chewy, & fruity.
SO JUICY, JA. You'll love the juicy goodness of Black Forest gummies and fruit snacks. Add a moment of fun to your day with Black Forest candy, whether you treat yourself or share with others.

Halloween-themed Oreo cookies

Bestseller No. 1

OREO Chocolate Sandwich Halloween Cookies, 34 Trick or Treat Snack Packs (2 Cookies Per Pack)

This bulk pack contains 34 individually wrapped 2-packs of Halloween trick or treat OREO cookie packs.
Nothing compares to the iconic OREO Halloween cookie. The original combo of cream filling sandwiched between two chocolate cookies has been winning hearts (and stomachs) for over 100 years.
Enjoy the sandwich cookie you love, in a Halloween inspired package! With the same great chocolate cookie and OREO creme taste, this sweet treat is a delight.
This box is perfect for trick or treaters, on-the-go, party favors, goodie bags, lunch boxes, goodie jars, Halloween parties, dessert, lunch, and office snacks.
Each serving of trick or treat cookies is only 100 calories per pack.
Clothing/Accessories for Halloween Care Package
Trying to decide on the best Halloween apparels that'll give that frightfully delightful look to someone who's short of costume ideas? Here's a list of ideas to get that transformation for Halloween:
Harry Potter tie

Sale

Bestseller No. 1

Landisun Cosplay Halloween Costume Satin Maroon Toy (Red)

Brand: Landisun. Condition: New
Length: Fold the tie in two approx 26.5"(total length: 53"), Width: approx 3", fit most kids. Color: Maroon
Package: Each tie is in a gift box
Perfect for cosplay parties, birthday parties, dress up party event, it also can wear everyday.

Exorcist mask

Bestseller No. 1

60's black scarf
Pumpkin Enamel Pin

Bestseller No. 1

Hulk hands

Sale

Bestseller No. 1

Superhero Boxing Gloves Smash Hands Fists Incredible Superheros Soft Plush Toys Cosplay Superhero Costume Gloves, Birthday Gifts for Kids, Teens, Girls Boys. (1 Pair, Green)

❤️ SUPER QUALITY, SOFT & LESS IMPACT: The boxing gloves made with high quality Lycra cotton (Fabric) + 3d PP polyester cotton (Filler) materials, exquisite workmanship, filled with high quality 3D PP polyester cotton materials fully, it makes your kids hands won't be hurted by a strong impact, protect your kids hands very well!
❤️ SUPER HERO DESIGN & SIZE: The boxing gloves smash hands with creative SUPER HERO green design, make your kids look like a superhero in the movie, very cool! The boxing gloves height: 30 cm/11.8 inch, palm width: 20 cm/7.8 inch.
❤️ GREAT FOR BOXING TRAINING, COSPLAY & HOME DECORATION: The smash hands boxing gloves perfect for your kids boxing training, and it work as cosplay super hero fists gloves, perfect match with cosplay costumes! And besides, you can put it in kids bedroom or place it on kids reading desk for a decoration so that adding a sense of heroism, you can imagine it's so great!
❤️ AWESOME KIDS TOYS & GIFTS: The boxing gloves smash hands not only suitable for kids boxing training but also take it as a special entertainment gift to teenagers perfectly. This pair of smash hands fists gloves also can be good plush soft toy for christmas or birthday gifts to kids, they will like it very much and very grateful to their parents for giving them a wonderful gift!
❤️ Good Shopping Experience: We're 100% dedicated to each buyer complete satisfaction, good quality promised. Wish you have a good buy experience from Honmach!

Glow-In-The-Dark Zombie Teeth

Bestseller No. 1

Pretty Little Pumpkin kid's shirt

Bestseller No. 1

Disney Nightmare Before Christmas Jack Skellington Little Boys Kids 3 Pack Tee Black 7

Disney little boys cute and stylish short sleeve graphic tee shirt
Featuring Nightmare Before Christmas Cosplay Jack Skellington suit look, all-over print spooky Halloween icons with Jack skull head print, and character group featuring Sally, Oogie Boogie and more
Rib knit crew neck collar; Monochrome color assortmant: Black, Grey, and White
Perfect for birthday gift, every day wear, Christmas holiday gift, outdoor play
Machine wash cold, officially licensed

Skull Pin

Bestseller No. 1

Skull Mini Pin ~ Antiqued Pewter ~ Miniature Lapel Pin ~ Sarah's Treats & Treasures

The Skull miniature lapel pin is Hand Crafted, Hand Sculpted, Hand Finished, True American Art by G.G. Harris
Lead-Free Fine Antique Pewter Used In all designs, this design is the Antiqued Pewter version of the Skull
Packaged by Hand and Proudly Made in the USA! These Miniature Pins are perfect for any occasion and are loved by everyone!
Beautiful Designs, Beautiful Metals, and Beautiful Animals create these one of a kind works of art!
Wear on your Hat, Jacket, Lapel, Tie, Backpack or anywhere! Single Tacked to ensure proper placement of this wonderful hand created art.

Black Hooded Cape

Bestseller No. 1

Assorted fake mustaches

Bestseller No. 1

72 Pieces Self Adhesive Fake Mustaches,Assorted Novelty Funny Mustaches for Game,Birthday,Halloween,Masquerade Party

Package includes:The fake mustache set has 72 pcs totally,6 different styles,you can choose different style for different dress up.
Feature:The assorted funny mustaches are made of good quality artificial fiber,self-adhesive on the back,can apply and remove easily.
Application:Our mustache sets perfect for masquerade party,Halloween,Birthday and costume,put on the fake mustache and create a funny atmosphere.
Gifts:Both adults and kids will love the mustaches!Give this self adhesive mustache as a gift to friends and children,cheer them up and bring joy.
Tips:Our fake mustaches not suitable for children under 3 years old,please use the mustaches in the company of adults.

Black cream makeup

Bestseller No. 1

NYX PROFESSIONAL MAKEUP SFX Creme Colour, Black

SPECIAL EFFECTS CREAM MAKEUP: Designed for body art and special effects, NYX Professional Makeup SFX Creme Colours have pumped up pigments that impart extreme, full coverage, blendable color to create costume special effects, and Halloween makeup looks
BREATHTAKING CREAM SHADES: Push the boundaries of makeup artistry using these breathtakingly opaque shades. This ultra-creamy, blendable formula makes crafting your most avant-garde, special effects makeup ideas easy
FACE FROM FOUNDATION TO FINISH: Complete your makeup look with our full line of NYX Professional Makeup face products to aid in color-correction & coverage from blush, bronzer, foundations & contouring concealer to palettes powders & setting sprays
CRUELTY FREE COSMETICS: We believe animals belong in our arms—not in a lab. All of our makeup is certified & acknowledged by PETA as a cruelty-free brand. We don't test any of our products on animals
DISCOVER NYX PROFESSIONAL MAKEUP: Try all of our professional makeup & beauty products today, from eyeshadow, eyeliner, mascara & false lashes to lipstick, foundation, primer, blush, bronzer, brushes & more

Halloween Bloody Tshirt

Bestseller No. 1

I'm Fine Bloody Halloween T-Shirt

I'm Fine Bloody features funny gag graphic with blood splatter and knife wound design. Funny costume for halloween for anyone who loves jokes.
This blood splatter clothing apparel is a great gift for anyone who loves jokes, funny designs, Halloween hilarious costumes.
Lightweight, Classic fit, Double-needle sleeve and bottom hem

Batman Mask

Sale

Bestseller No. 1

Batman The Dark Knight Rises Full Batman Mask, Black, One Size

Officially licensed DC Comics Batman full overhead mask
Latex mask with Velcro closures, slit at back for firmer fit
Cowl completes "authentic" Batman look
Accessorize any Batman costume or wear by itself; look for Batarangs, gauntlets, and cape
Rubie's Costumes has coordinating Batgirl, Robin, Poison Ivy, and more for the whole family, including your pet

Black Halloween gloves

Bestseller No. 1

SAVITA Long Black Elbow Satin Gloves 21" Stretchy 1920s Opera Gloves Evening Party Dance Gloves for Women

Premium Quality:Black gloves are made of exquisite satin.Durable and Comfortable.Decent Stitching and Shiny outlook.
Perfect Size:Satin gloves are 21 inches in length from fingertip to the end.Finger length is 3.2 inch.Fit you hands perfectly and never fall down.Not too tight or too loose.One size fits all with stretchy.
Wide Usage:Long black gloves go well with the flapper dresses.Suit for all kinds of special occasion,such as wending party, costume party, prom, opera performance, stage performance.Wear the gloves instantly to show your charm.
Delicate Design:Elbow Length gloves come in black color.Stylish,classic, beautiful pattern.Match your cloth in various styles and colors.Make you stand out and catch people's eyes easily.
Easily Use:Evening gloves are easy to put on and take off.A must have to party lovers.Notes:length, tight or loose depends on your arm circumference.

Skeletal Hair clips

Bestseller No. 1

Night and Fog (English Subtitled)

Amazon Prime Video (Video on Demand)
Michel Bouquet, Adolf Hitler, Reinhard Heydrich (Actors)
Alain Resnais (Director) - Alain Resnais (Writer) - Anatole Dauman (Producer)
(Playback Language)
Audience Rating: NR (Not Rated)

Rubber snake

Bestseller No. 1

Realistic Rubber Black Snake 52 Inch Long Scare Toy by Brandon super

Extreme simulation Black Mamba, belly is yellow. green coating on the side
The new process is made. The paint it will not fall off.
Used to decorate the garden, disperse the squirrels and disperse the birds.
It looks like the realistic snake if you are not carefully observed .This is a Trick toy, you can also go to dupe your friends.
Length: about 52 inches long/130cm

Zombie Necklace

Sale

Bestseller No. 1

Natural Labradorite Crystal Necklace Healing Chakra Pendant with Hand-Woven Rope Labradorite Palm Stone Moonstone Healing Stone Pendant

Material: Moonlight labradorite. Braided macrame cord - adjustable Stone. Naturally formed, each one is unique. Weight about 40-70g.
Labradorite is the most powerful protector of the mineral kingdom, creating a shielding force throughout the aura and strengthening natural energies from within.
It has a stable, firm, long-wavelength energy characteristic. For fatigue and frequent physical exhaustion, it helps to strengthen vitality and enhance physical strength and endurance.
Perfect gift for Valentine's Day,Anniversary,Christmas,Thanks-giving. Since all gemstones are natural each one will have variations of colors and unique markings.
Each stone is unique and beauty,you will receive a similar with the photos showed,because of natural stone.

Goddess Arm Cuff

Bestseller No. 1

Finrezio Greek Goddess Headband Arm Cuff Bridal Jewelry Set Roman Laurel Leaf Branch Crown Armlet Upper Arm Band Bracelet Adjustable (A:Gold Tone)

GREEK ROMAN HEADPIECE ARMLET SET - One order you will get a classic gold headband armband jewelry set, it is great for bridal, or as a costume jewelry.
EYE-CATCHING JEWELRY SET - The Roman / Greek goddess headpiece and arm band jewelry set is a majestic and sophisticated goddess costume accessory that will make you feel like a Greek / Roman empress or princess.
MATERIAL & SIZE - The gold leaf jewelry set is made of high quality alloy, Well-crafted gold metal laurel wreath leaf headband adorned section is 5.5 X 4.7 X 1.2 inches (14 X 12 X 3 cm), the arm band is 3 inches (7.5cm) inner diameter, both of them are adjustable design, one size fits most, suitable for girls 4+, teenagers and women adults.
OCCASIONS - Great for wedding, grecian goddess costume, cosplay, prom, special occasions and formal parties. A perfect gift for your girlfriend, lover and yourself.
RISK FREE GUARANTEED - When You Receive The Product Within 365 Days, If you Are Not Satisfied With Our Products, Contact Us Any Time, We Will Get You Back Within 24 Hours Try Our Best to Make Things Right. We Just Hope You Have a Pleasant Shopping!

Spider rings

Bestseller No. 1

Crazy Night Halloween Spider Rings Plastic Cupcake Topper Halloween Party Favors -144 pcs (Multicolored)

Package include:144 pcs spider rings
Suit for:alloween party favor, Halloween costume accessory, cake topper and also can be gifts during Halloween
Material: they are made of plastic, smooth and soft, you can adjust size as your needed, and it will not hurt your hand
Spider Rings Perfectly Sized for Little Fingers - One Size Fits Most (Note: if you need them to be a little larger, just snip the ring to let it expand - Works like a charm!)
If for any reason you are not satisfied, we will give you a full refund.We would be very excited if you share some photos with us in your review.

Slit Wrist bracelet

Bestseller No. 1

Elf Ears

Bestseller No. 1

GREAT&LUCKY Cosplay Fairy Pixie Elf Ears - Soft Pointed Tips Anime Party Dress Up Costume Masquerade Accessories for Halloween Christmas Party ,2 Pair

WIDE APPLICATION: Great for Cosplay,Halloween,Christmas,Carnivals,Masquerade and Fancy Dress Parties. The most real Fairy Pixie Elf Ears, increase your charm, help you to be the focus in the party.
PEFECT DESIGN: 2 different pairs elf ears,fit for most ears , give you a special experience, You can dress up like fairy, pixies, zombie, vampire, monster,ghost, elf,alien, devil, demon, etc.
EASY TO USE:Hang directly on the ear,fit well with almost all ears,you can use eyelash glue or double-stick tape on the ear root to make it more firm If it feels a little loose, the packaging does not contain glue.
SOFT MATERIAL: Made of latex, that are soft and comfortable material, skin friendly can folded and knead, will not be deformed, it can be repeated to use.
SATISFACTION GUARANTEED: Please rest assured to buy it. We stand behind our product with pride, If you have any issues, worries or concerns , Please feel free to contact us in advance, you are backed by our 100% Customer Satisfaction.

Chucky Mask

Bestseller No. 1

Wonder woman lasso

Bestseller No. 1

Lasso of Truth Diana Whip Cosplay Rope Weapon Gold

Rope Length: about 3 M
We added metal cover on both ends in the new version. (2018/11/1)
100% satisfaction guarantee, return and full refund are acceptable for any reason in 7 days after delivery.
Please contact with us for any problem and you will be satisfied with our service.

Skull and teeth necklace

Sale

Bestseller No. 1

Black Magnifying glass

Sale

Bestseller No. 1

Black Fishnet Pantyhose

Bestseller No. 1

Eye-patch

Sale

Bestseller No. 1

BrightJungle Under Eye Collagen Patch, 24K Gold Anti-Aging Mask, Pads for Puffy Eyes & Bags, Dark Circles and Wrinkles, with Hydrogel, Deep Moisturizing Improves elasticity, 16 Pairs

BrightJungle 24k gold energizing eye recovery mask provide everything your eye skin needs to be healthy. Say goodbye to tired eyes, fine lines, wrinkles, dark circles, under-eye puffiness and loss of firmness!
Hyaluronic acid provides instant and long lasting hydration to the skin around your eyes. Is also very effective at defending sensitive skin from environmental aggressors like the air pollution and weather. Hyaluronic Acid is key in helping skin maintain a youthful appearance
Collagen is powerful anti-aging skin treatments, helps the skin to keep it firm and healthy. Eye gel pads are contains a powerful cocktails of ingredients such as collagen amino acids they will restore elasticity to your skin and reduce puffy eyes, wrinkles, crows feet, finelines and dark circles under your eyes
How to use - clean your eyes with warm water and dry. Remove the eye mask and get close to the skin around the eyes. Take off after about 15-20 minutes. Remove the eye mask and gently massage the skin around the eyes
Quality control - we do our best to get the best quality product on the market

Inflatable Unicorn horn

Sale

Bestseller No. 1

Black Rhinestone Whip

Bestseller No. 1

Demon Horns With Teeth

Bestseller No. 1

Glow-In-The-Dark outfit

Bestseller No. 1

Wonder Woman Glow in The Dark Women's Cami/Panty Set (XXX-Large) Red

Officially licensed DC Comics apparel
Set includes a sleeveless tank top with hipster style underwear
Features DC Comics The Justice League superhero: Wonder Woman!
Elastic waist; Taped collar; Double stitched hems
Extra soft and easy to care for; Screen printed and sublimated graphics

Black body glitter gel

Bestseller No. 1

10 Grams - Black Holographic Chunky Glitter - Cosmetic Grade - Makeup Face Body Nail Festival Rave Beauty Craft

✨ ENOUGH TO SPARKLE UP SEVERAL FACES: Each resealable bag is packed with 10 grams of black holographic chunky glitter! Look and feel fabulous wherever you go! Whether you're aiming for unicorn or mermaid makeup, our face and body glitter will help you achieve it.
✨ 100% MONEY BACK GUARANTEE: If, for whatever reason, you don't absolutely love your order, simply return it, and we'll refund every penny (or send a replacement, if there is a problem).
✨ STYLING: Our cosmetic grade glitters are extremely versatile and multi-use. Pop some under the eye as glam glitter tears, or on the cheekbones for a reflecting highlight. In the hair we love it mixed in with braids or painted into a middle parting. On the body, dust some on the collarbones and shoulders for a super shimmering effect. Mix colors and techniques together and the possibilities of beauty are endless! Tag us on Instagram @electricblissbeauty, we can't wait to see what you create!
✨ USES: glitter eyeshadow, body glitter, face glitter, nail glitter, hair glitter, cosmetic glitter, arts & crafts, party decor
Although this is cosmetic grade glitter, it can also be used as craft glitter.

Dripping Blood Ghost Face Mask

Bestseller No. 1

Scream Mask Dripping Blood

Includes: One Hooded Ghost Face Bleeding Mask with Hand-Held Blood Pump
Size: One Size Fits Most
2-Layer Mask Allows Blood To Flow Without A Mess!
Scream 4
Ages 15+

Evil Clown mask

Bestseller No. 1

Rubie's Men's Evil Clown Costume, As Shown, Standard

Evil clown costume includes frightening mask with attached hair and blood-splattered jumpsuit
Circus hell jumpsuit features printed belt and alternating striped and checkered patterns in black, red, and white
Available in sizes standard (42 to 44-inch jacket size, 34 to 36-inch waist) and x-large (44 to 46-inch jacket size, 36 to 40-inch waist)
Look for all of Rubie's circus hell performers
Rubie's offers holiday and novelty costumes and accessories in sizes and styles for the entire family

Lab coat

Sale

Bestseller No. 1

VOGRYE Professional Lab Coat for Women Long Sleeve, White, Unisex S

Made using a high blend of Cotton and Polyester; providing you with softness, as well as durability. High quality lab coats are needed to protect you in work environments.
Professional Medical Lab Coat. Custom Styled for Men and Women.
2 Waist Pockets and 251 Chest Pocket with Pen Holder/ Modern Design with Concealed Snap Closing for Quick Release /Entry Slits at Sides for Access to User's Trouser Pockets.
Ignore size chart,please kindly refer to our suggested chest and the size chart image , rather than follow the "Size Chart"; If you prefer the "Compression-Fitting",just choose 251 size down on the size chart
Garment Care: Machine washable,low iron when necessary.

Black police Badge

Bestseller No. 1

Googly eyes

Bestseller No. 1

Upins 1000 Pcs Black Wiggle Googly Eyes with Self-Adhesive, 6mm 8mm 10 mm 12mm Mixed Packaging

You will get 1000 pcs plastic wiggle eyes in 4 different sizes--6mm, 8mm, 10mm,and 12mm.
Wiggle eye with self-adhesive,easy to peel and stick.
DIY scrapbooking crafts toy accessories,suitable for all craft projects,let you enjoy yourselves with friends and children.
They can be made into wiggle eyes animate puppets, pet rocks, photos, drawings,etc.
These cute googly eyes are great for creating fun designs on puppets, dolls, birthday cards,thank you card, Christmas card,2021 new year card etc.

Black classical beret

Sale

Bestseller No. 1

Cotton Berets Caps - Classical Plaid Check Hat Vintage Casual Outdoor Newsboy Hat Painter Unisex Visor Forward Hat (Black)

SIZE & ADJUSTABLE:Size:55-59cm(21.6-23.2") The adjustable buckle makes this women&men's beret cap suitable for everyone, no worry about wrong size.
PREMIUM COTTON: Made of high quality COTTON, soft, odorless, High-quality cotton & Thin material makes this newsboy hat particularly breathable, avoiding the odor caused by sweating. perfect for everyday use in all season.
EXQUISITE & EASY TO CARE: With a contoured contour and a special design on both sides, the driver cap for man can better show off your charm; Edge extension can effectively block UV to prevent skin burns; Despite this, don't worry, the gatsby hat is easy and convenient to wash by hand, so it's ideal for long time use.
MULTI-OCCASIONS: Classical Plaid design ,Whether it's a suit coat, or casual jeans, and even skirts, the newsboy cap can be perfect with you; Ideal for meeting, school, driving, fishing, walking, golf, barbecue, etc.
Package included: 1x Plaid Flat Cap Newsboy Drivers Hat for Men/ Women ; 1x Friendly after-sales service

Halloween Themed bracelets

Bestseller No. 1

80 Pieces Halloween Charms Pendants Antique Silver Pendants Halloween Jewelry Making Accessory for DIY Necklace Bracelet

Halloween themed pendant: these pendants specially adopts many Halloween festival elements, nicely caters to your different Halloween party dress, easily make you look more attractive and charming
Assorted styles: 24 kinds of Halloween themed spooky pendants provide for you, including skull, pumpkin, bat, witch and so on, various pendants that can satisfy your different wearing needs for Halloween jewelry making
Durable material: made of metal alloy, durable and sturdy, non-toxic and not easy to break, antique silver color not easy to fade, good material that can accompany you for a long time
Wide applications: a very practical accessory to DIY pendants, earrings, bracelet, necklace, anklet, home decoration and other event decoration, suitable for key chain, bag pendant, sweater chain pendants, ornaments, and more
Large quantity: you can get 80 pieces Halloween pendants in different styles, sufficient quantity for your DIY project or daily wearing and replacement, also nice gifts for you friends and families as DIY charms accessory

Vampire Fangs

Bestseller No. 1

DILISHA 3 Pairs Vampire Fangs Teeth with Adhesive for Adults Kids Halloween Party Cosplay Accessories Props Werewolf Party False Teeth Dress Up

♥ PACKAGE INCLUDE: 3 different sizes - 13mm, 15mm, and 17mm vampire teeth, With 1 tube teeth pellets adhesive.
♥SAFE MATERIAL: These vampire teeth fangs cosplay are made of resin, Safe, Non-toxic and no odors; Just rinse thoroughly with water before using them
♥ MULTIPLE USAGES: Fangs are fit for character playing such as vampire, Werewolf, Zombie, They are good cosplay costume accessories and interesting gifts for your friends or family, Bringing more fun to your event
♥ EASY TO USE with ADHESIVE SET: Put the teeth adhesive beads into hot water let them from white to clear, then scoop them out and press onto fake fang to make a mold, then press the fake fang on your own teeth for a while (the adhesive beads cool very quickly, so you need to handle them quickly).Please follow the steps in the product instruction manual included in the package to use
♥ WARM NOTICE: If the brace is bigger for your teeth, You can cut with scissors along the gum line and shorten it; Please keep it away from baby and young child to prevent swallowing and eating

Bleeding Heart Necklace

Sale

Bestseller No. 1

Controse Silver-Toned Stainless Steel Bleeding Heart Necklace with Pendant (17" - 19" Adjustable Chain)

The stainless steel Bleeding Heart Necklace with adjustable chain is decorated with beautiful red epoxy for style / The Bleeding Heart necklace and pendant are made with high grade 316L stainless steel / Also included is a beautiful gift pouch / The pendant is well designed and nicely polished / The piece has a raw, edgy yet artful look
Size: W: 1.1" H: 1.96" / Necklace: adjustable 17" - 19" chain / Material: High-Grade 316L stainless steel necklace and pendant / All our stainless steel jewelry is made of the highest quality materials that won't tarnish or rust and that are easy to maintain
Makes a Perfect Gift for many Occasions: Our bleeding heart necklace makes a great gift idea for women on Valentine's Day, Mother's Day, Christmas (xmas), birthdays, graduations, weddings and anniversaries
Controse a Name You Can Trust: We have been in business for many years and promise to deliver only solid and durable jewelry pieces that are perfect to keep as daily jewelry for years to come
Product Guarantee: 30-Day Money Back Guarantee or Exchange. For any product inquiries or issues please contact us. We generally reply within 24 hours.

Harry Potter charm bracelet

Bestseller No. 1

SOYOKO Harry Potter Golden Snitch Charms Themed 8" Friendship Bracelets Necklace for Teens Girl Women Charm Bracelet (Set 3)

The package include 2 bracelets and 1 necklace
Beautifully designed charm bracelets and necklace, a timeless item containing many characters, sayings and artifacts from the wonderful story
One of Our bracelet contains 12 charms
Measuring 8" (20cm) wide the bracelet has a clasp at the end to ensure not only is your bracelet secure but it can be adjusted to fit any size wrist ensuring it is the perfect gift for children or adults
Great gift for cruises, birthday celebration, Halloween, Christmas, Party, Fashion Show, Photo, Prom

Black lipstick

Bestseller No. 1

Maybelline New York SuperStay Matte Ink Liquid Lipstick, 285 THRILL SEEKER, 0.17 Fl.Oz

Super stay Matte Ink liquid lipstick leaves your lips with a flawless matte finish that Will Last all day and up to 16 hours
Super stay Matte Ink matte finish lipstick Features a unique arrow applicator for a more precise matte liquid lipstick application
Super stay Matte Ink liquid lipstick is a long-lasting lipstick- your intense matte lipstick shade can last up to 16 hours
Matte Ink liquid lipstick is available in a range of 40 super-saturated shades- including new spiced edition; this new range of color-rich formula is available in 5 shades from spiced reds to raw terracottas
The Maybelline long lasting matte lipstick Formula is easily and quickly removed with Maybelline's SuperStay Eraser long-wear lipstick remover

Grumpy old man mask

Bestseller No. 1

Graveyard scene earrings

Bestseller No. 1

Black fake teeth

Sale

Bestseller No. 1

Mehron Makeup Tooth FX with Brush (.25 ounce) (Black)

Tooth FX is a Theatrical Special Effects Tooth Paint to enhance character Makeup
Safe, non-toxic and cruelty-free
Paint onto teeth for a broken or missing tooth effect
Easy application with the brush applicator brush applicator
Proudly Made in the USA since 1927

Kiddies Mickey Mouse Ears

Bestseller No. 1

Black Phantom mask

Sale

Bestseller No. 1

Rubie's Men's Black 2nd Skin Mask, Adult

FORM FITTING pull over solid hood/mask
WEAR: pull on stretch design
SEE-THRU, BREATH-THRU HOOD covers entire head/face
Rubie's 2nd Skin bodysuits and accessories are great for GROUPS, SPORTING EVENTS, FUN RUNS, as well as the base for lots of costumes
look for a wide range of COLOR AND STYLE OPTIONS as well as FULL-BODY JUMPSUITS in a variety of colors

Black skull Bandana

Bestseller No. 1

Elephant Brand Bandanas 100% Cotton Since 1898-5 Pack (Biker 3)

UNISEX: Perfect for men, women, boys and girls, and of course pets!
DESIGN: Printed Paisley Old West/country designs as well as Americana / American flag patriotic prints, solid colors, and hunter's Army style camouflage
QUALITY MATERIAL: There's no substitute for the strength and durability of stitched cotton
HAND WASH: With cold water and mild soap. Lay flat to dry and use cool iron if desired. 100% Color fast; these colors don't run!
DIMENSIONS: 21" x 21" and stitched around all edges for long-lasting quality craftsmanship

Harry Potter glasses

Bestseller No. 1

shark-biting hat

Bestseller No. 1

Shark Bite Costume Hat, Gray, One Size

Man eater shark novelty hat
Nicky Bigs Shark hat fits 55-60 inches comfortably but it can sit higher on a larger head and still have the fun effect.
Jumbo shark hat with the hilarious appearance of your head being eaten by the shark.
One Size fits most. Our Fabric eyes are funny and are less capable of damage.
Wear your shark hat in public, on the beach, on the boat, to the zoo, sporting events, charity events, pub crawls, holidays, Halloween, and more.

Metal handcuffs

Bestseller No. 1

HOHAJIU Toy Handcuffs with Keys Metal Handcuffs Costume Accessory Stage Party Props Pretend Play Handcuffs for Kids (Black)

[FUN, MORE THAN ONCE]: The handcuff chain is thick, not easy to break, and can be used for multiple times. The whole is made of high-quality steel, which has good hardness and is not easy to rust. The edges of the handcuffs are smooth and will not scratch the user's hands. Bring you fun anytime, anywhere.
[ADJUSTABLE]: Adjustable tightness, sufficient space flexibility, suitable for children.
[PARTY SUPPLIES]: Halloween props, party props, the necessary props for the police actors to catch thieves and criminals on a stage play, accompanying toys for parents and children, enhance the parent-child relationship and promote family harmony.
[UNLOCKING METHOD]: Method 1: Insert the handcuff key in the lock hole and turn it gently to adjust the handcuff ring tightness. Method 2: Push the safety gear outward to open the handcuff.
[BRAND GUARANTEE]: Please look for [HOHAJIU] US registered trademark before buying for more confidence. If you have any questions please feel free to contact us, will serve you wholeheartedly.

Adult Food Funny Outfits

Bestseller No. 1

Rasta Imposta Cheeseballs Costume Funny Food Outfit Mens Womens Adult One Size

IT'S SNACK TIME - Represent your favorite snack food with this great new Cheeseballs costume!
FUN DETAILS - Clear plastic wrap on front only. Wig sold separately.
DESIGN - Puffy, cheesy, life like balls adorn the inside of this clear plastic wrapped costume. You'll look good enough to eat.
INCLUDES & FIT - Includes one piece tunic only, wig not included, fits most adults (up to men's chest 46 inch wide) printed on all side.
DIMENSIONS - 39" x 31" (L x W)
Entertainment/Miscellaneous For Halloween Care Package
Looking to include fun and eerie looking items in your care box to give someone a good scare, a helpful Halloween supply or just an exciting holiday? Here are some of the most loved Halloween-themed items to shop for:
Mini Jack-O-Lantern Bear

Bestseller No. 1

Fairy Garden Mini - Halloween Frog With Jack O' Lantern

We do my very best to accurately describe each item. Every item is packed and shipped with care.
We ship within one business day of payment receipt, Monday - Friday.
We are HAPPY to ship internationally. Please email me for a shipping quote.
I am HAPPY to combine shipping on multiple items!I ship within one business day of payment receipt, Monday - Friday. I am HAPPY to ship internationally. Please email me for a shipping quote.
International Buyers ¨C Please Note: Import duties, taxes, and charges are not included in the item price or shipping cost. These charges are the buyer's responsibility.

Werewolf cookie jar

Bestseller No. 1

Halloween bubbles

Bestseller No. 1

32-Piece 8 Colors Mini Bubble Wands Assortment Party Favors Toys for Kids Child, Christmas Celebration,Thanksgiving New Year, Themed Birthday,Wedding, Bath Time,Summer Outdoor Gifts for Girls Boys

Super value pack:Bubble Soap Liquid set of 32 pec 8 colors (Red,Pink,Orange,Yellow,Green,Blue,lake blue,Purple)with cute theme design ,as party supplies reunion fun for kids.
Each bubble toy measures 4", recommend for children 3 years up, made of non-toxic smelless soap solution, Very Safe to kids' skin and face. Child can enjoying the spring, various birthday Celebration.
Magic goody bags: Best use in family reunion,bridal shower,Graduation,engagement party,Gathering,yard BBQ or indoor bathtime entertainment.So much fun and will enhance the event.
Endless bubble for child play:the thick durable plastic with Long Lasting Bubble,perfect gift for pool parties,Outdoor activity, festivals,Carnival Prize, contest prizes etc.
Mini bubble wands measure 4" tall: Uniquely designed for the child's hand, children can contstantly enjoy these mini wands! Good quality soap, kids can easily blow out colored bubbles in the sun.

Halloween finger puppets

Bestseller No. 1

JOYIN Halloween 20 PCS Character Finger Puppets Witch, Ghost, Grim Reaper, and Pumpkin Character Finger Toys for Kids, Halloween Party Favor Supplies Goodie Bag Fillers

SUPER VALUE COMPREHENSIVE SET. Our Finger Puppets Set comes with 10 different designs of Halloween characters
These spooky and cute halloween finger puppets are made with sturdy non-toxic materials. Easy and fun to play around.
ENDLESS FUN. These Scary Halloween Accessories provide a great Halloween experience for everyone. This is perfect for Halloween Decorations, Halloween Party Favor and Supplies, and Halloween Toys and Treats.
PREMIUM QUALITY. Child Safe: Non-Toxic. Meet the US toy standard. Safety test approved.
CUSTOMER SATISFACTION. Providing a 100% satisfaction experience is our main priority to our customers. Feel free to message us through "contact sellers" if products don't meet your expectations. The celebrations start at JOYIN!

Halloween stickers

Bestseller No. 1

Funny Halloween Stickers 150PCS Decal Terrorist Sticker Pack for Teens Computer Waterproof Laptop Decor Thriller Stickers

Quality: 150pcs stickers in 100% Vinyl PVC. Stickiness in any items or temperature. Featured by waterproof and sun proof. Odorless and non-toxic, no residues yet sticky after peeling off
Features: Adopt advanced high definition print, characterized by vivid color and clear picture. Professional manufacturing process, No bothering cutting, but featuring particular patterns
Entertainment: Ideal brain training game and entertainment. To uncover the joy of life, put these stunning stickers on your favorite place, object or something else
Use: Tear off the protective film after making the attached surface clean and dry. Paste the sticker and press it. Bending or exposing it to water will result in the degradation of stickiness
Occasions: Funny Helloween stickers as great birthday, christmas day gift to your adorable kids, loved families, best friends. A perfect water bottle, laptop, iPad, cards and envelope DIY decoration for all ages

Halloween-themed Yoyo's

Bestseller No. 1

Sensory Toys Set 38 Pack, Stress Relief Fidget Hand Toys for Adults and Kids, Sensory Fidget and Squeeze Widget for Relaxing Therapy - Perfect for ADHD Add Anxiety Autism

PACK OF 38: 1 Liquid Motion Timer, 1 Mesh Squishy Ball, 1 Bike Chain Fidget, 1 Rainbow Puzzle Speed Cube Ball, 1 Bean Fidget, 3 Mochi Squishies, 6 Stretchy String Toys, 1 3x3 Speed Cube, 1 2x2 Speed Cube, 1 Infinity Cube, 1 Soccer Spinner, 1 Cube Spinner, 1 3D Puzzle Cube Box, 1 Snake Cube Twist Puzzle, 1 Tracks Fidget, 2 Mesh Sensory, 2 bouncy balls, 3 spiky balls, 1 Football Foam Ball, 1 World Map Foam Ball, 2 Fidget Puzzle Cube Boxes, 3 Fidget Spinners and 2 Finger Massage Rings.
CHILD SAFE: Non-Toxic. Meets US Toy Standards. Safety Test-Approved. Durable. Superior Quality. Deluxe Set.
Fidget and Sensory Toys: A Perfect Way to Relieve Stress - Small Toys to Hold in the Palm of Your Hand. It's A Fun Way to Keep the Brain Focused and The Hands Busy.
POPULAR USES: For fun Birthday Party Favors, Classroom Rewards, Carnivals, Prize Boxes, Piñata Filler, Stocking Stuffers, Goodie Bag Fillers.
Great Design for Anxiety, Focusing, ADHD, ADD, Autism, OCD, Quitting Bad Habits, etc. Helps Relieve Stress. Get It and Share It with Your Friends for A Fun Christmas or at Party Time.

Halloween PlayDough

Sale

Bestseller No. 1

Halloween maze puzzle

Bestseller No. 1

Fall Placemats

Bestseller No. 1

Halloween-themed book

Sale

Bestseller No. 1

Skeleton shaped pillow

Bestseller No. 1

NiYoung Super Soft Travel Pillows U-Shaped Neck Pillow, Vintage Skull Skeleton Spider Web Witch Board Gothic Washable Cover Neck Pillow for Pain Relief Sleeping for Flight, Car Seat & Chair

FEATURES: We use perfect ergonomic and U type design to make our memory foam neck pillow more suitable for people's neck, bring comfort experience, support and ease the pain under the head tribe on the trip, it is a good companion for tourism.
EASY TO CARRY: The size of the memory pillow is11.4 x 11.4 x 3.9/ 29cm x 29cm x 10cm, which takes up a small space, and the 5 second rebound technology is designed for carrying and comfort.
NECK COMFORT EVERYWHERE: We always feel neck soreness when long-time reading, gaming, watching TV at home, napping in the office or travelling by airplane, car, train. NiYoung neck travel pillow offers perfect neck support to relieve neck pain and let you enjoy a comfortable journey.
EASY TO CLEAN: Did you know that the outer pillow cover is made with extremely soft velour fabric, and is removable? Now you can easily remove the pillow cover after you travel, and wash it in your washing machine!
PERFECT GIFT IDEA: Do you know someone who loves to travel? Our high-end travel pillow set makes a great gift for family members, friends, and commuters of all ages! You can use it laying around your house as your daily pillow, or take it backpacking.

Masquerade ornaments

Bestseller No. 1

Giant googly eyes

Bestseller No. 1

DIYASY 2 Inch 3 Inch 4 Inch Large Googly Wiggle Eyes with Self-Adhesive 8 Pcs for Christmas Decorations

8pcs large wiggle googly eyes to satisfy your needs for office home decorative
Package includes: 4 pieces of 50mm wiggle eyes, 2 pieces of 75 mm wiggle eyes, 2 pieces of 100mm wiggle eyes with self adhesive flat back,easy to peel off the sticky paper and convenient to use
Assorted size great for decorating home, furniture, appliance, bag and others, or decorative your party, festivals
These large google eyes made of environmental polyethylene and put in a resealable zip bag.Work with paper pipe cleaners pom pom creat a new look.
30 day money back guarantee,focus on customer purchasing experience.If you have any questions,please feel free contact with us,we'll give you a pleasure reply in 24hours.

Zombie Ballerina Figurines

Sale

Bestseller No. 1

Sparkle Toots - The Original Tooting Unicorn Plush - Special Deluxe Edition Box Set - Unique Gag Gift, Funny for All Ages

SURPRISINGLY HILARIOUS: Stuffed animals have never been this fun, or this funny. Squeeze Sparkle Toots to hear outrageous phrases like "Don't squeeze me, I'll toot!" or "Do you want to see how rainbows are made?"
UNIQUE GIFT: Both kids and adults love Sparkle Toots and their first reactions are genuinely priceless. Our unicorn plush makes an incredible Birthday gift that will leave your loved one rolling on the floor laughing.
A COMPLETE SET: Each Sparkle Toots Special Deluxe Edition Box Set includes one Sparkle Toots plush, two temporary unicorn tattoos and an exclusive poster.
PREMIUM DURABILITY: Soft, cuddly, and handcrafted with high quality 100% Polyester Fiber, our stuffed animals are recommended for everyone ages 3+. Makes toot noises when squeezed. No danger of unicorn poop. ( ͡° ͜ʖ ͡°)
NONSTOP FUN FOR ANY AGE: The perfect gift for your child or inner child is just a click away. Our stuffed animals are designed so everyone can laugh along; your kids, coworkers, even grandma and grandpa!

Plastic Tarantula Spider

Bestseller No. 1

SCHLEICH Wild Life, Animal Figurine, Animal Toys for Boys and Girls 3-8 Years Old, Tarantula

DETAILED & REALISTIC. Crafted with precision and authentic detail to create a lifelike toy that teaches and inspires toddlers and kids. From the first sketch to the intricate finishing touches, we see value in every detail.
HEALTHY IMAGINATIVE PLAY. The Tarantula from Schleich is carefully designed to inspire safe and creative pretend play for children as both a single toy or part of a larger collection.
PART OF A GROWING PLAY WORLD. The Tarantula is part of the Wild Life collection of figurines and playsets from Schleich. Great for gifting, this figurine can stand alone or fit into a larger, modular play world. The Wild Life Croco Jungle Research Station is an excellent accompaniment.
BUILT TO LAST. As an 85-year-old German toy company, we are committed to manufacturing realistic toys with the highest standard of quality and safety for years of durable play and collectability. All products and the materials used meet or exceed the strictest applicable national and international toy safety requirements.
EXPERT APPROVED. "Schleich playsets and figurines inspire kids to play imaginatively: an essential part of healthy childhood development so often overlooked in today's fast-paced world." - Dr. Sandra Stone, open-ended play expert

Mini Lunar Color Changing Lamp

Bestseller No. 1

ACED 7.1 Inch Large Moon Lamp Touch Sensor Control Color Changing Dimmable Baby Night Light LED Rechargeable Battery Operated Cordless Full Moon Lamp Ambient Light for Bedroom, Father's Day Gifts

NOTES: Our ACED Lighting guarantee REFUND or REPLACEMENT of defective items. If you received defective products or there was any peoblem about item quality, do not hesitate to contact us. 【3D Printing Technology】 The nightstand lamps is delicately crafted with 3D printing technology, restores the real appearance of the moon vividly. The moon has been a divine and enchanting symbol, it brings you lucky and happiness. unique moon shape makes the room full of fun, cute gifts for childrens or baby.
【Touch & Remote Control】 Two brightness levels settings of dim to bright, warm white (3000K), daylight white (4000K) and cold white (6000K) lighting colors to match your mood or any occasion. Easily adjust brightness and color by taping the smart touch on buttom or remote control.
【Rechargeable Night Light With Timer】 Bulit-in rechargeable battery provides 4-20 hours illumination depending on brightness. Standard USB charging port for PC, charger and mobile devices, etc. USB-chargeable for use anytime, anywhere. 2H timer controls your cordeless lamp turn off automatically, save power for you.
【Good Gift and Decorative Lamp】 A great gift for your friends, kids and families on Christmas, holiday birthday party wedding,or anniversary. A creative decorative night light for home, kids bedroom, living room, dining room, college dorm and create a wonderful atmosphere beyond your expectations.
【Soft Nursey Lamp】 Energy-efficient LED table lamps create a fliker-free and comfortable light. Adjustable lighting color between warm yellow and cool white to creat the ideal sleep environment for your baby and families . A best baby nursey lamp to care eyes and save money.

Skeleton bookmark

Bestseller No. 1

Halloween rubber ducks

Sale

Bestseller No. 1

Mini skull stress balls

Bestseller No. 1

24 Piece(s) Mini Skull and Crossbones Stress Balls

Mini Skull And Crossbones Stress Balls.
Squeeze these 2" foam balls as you plot your next pirate adventure!
Adorned with a skull and crossbones, each squeeze ball looks like a Jolly Roger. (2 dozen per unit)

Mini Bloody brain

Bestseller No. 1

Mini 1000 Pcs Assemble Puzzle Brain Intelligence Challenge Underworld Bloody Battle Paper Puzzle

Paper mini puzzle, 1000 pieces, final size 38x26cm, without frame
Intellectual challenge toys, suitable for children over 10 years old or adult games
Made of high-quality materials, safe and non-toxic, enjoy entertainment while being safe
Education and intelligence: Improve cognitive and hand-eye coordination, recognize shapes, memory and complete tasks. Can effectively stimulate and train people's thinking, judgment and patience
Exquisite gift, puzzle is a game that requires time and energy, can better interact with children, pass the boring time, when you complete it, there is a sense of accomplishment

Godzilla Monsters figurine

Bestseller No. 1

Stuffed scaredy-cat
Mini Mummy Piñata

Bestseller No. 1

Modern Matrix Piñata Stick Blindfold Confetti String Set for Parties Birthday's Fiesta's All Ages Pinata Kit

DESIGN - Multi-color design, fringed paper, metallic fringed streamers, screw on design for easy storage,
DIMENSIONS - Stick measures 30" L x 0.80" W, weight: 155 grams,
EASY GRIP - Non fringed handle with smooth surface for an enhanced grip
AGES 3-ADULT - This product can be used by all ages. It is light enough to be held by small children (0.35 lbs) yet adults can take advantage of it as well
PINATA KIT INCLUDES - 1x piñata stick, 1x black blindfold, 1x confetti bag, 1x hanging string

Halloween Bloody shower curtain

Bestseller No. 1

Voodoo Doll Toothpick holder

Sale

Bestseller No. 1

Genuine Fred OUCH! Silicone Toothpick Holder, Gray -

Cast a spell over your next party with this bewitching toothpick holder
Cast a spell over your buffet Table with voodoo-inspired holder
Made of soft, food safe, 100% BPA-free silicone
Toothpicks not included; hand wash recommended

Jar of Pumpkin slime

Bestseller No. 1

Plastic Jars With Lids, Clear Jar With Lids, Plastic Mason Jar, Storage Containers For Cosmetics, Slime Storage Jars, Desert Containers, Nice Plastic Jar Silver Or Gold Lid Options (8 oz, Silver)

GOOD FOR MANY USES: Whether you're just trying to organize or you are a professional, these plastic jar with lid are your go to products. Your desserts, salads, slime or cosmetics will feel at home in our sleek clear plastic jars no matter if on display at a bakery, cosmetics store, charity event, office, restaurant, or the comfort of your home.
MULTI-PURPOSE: Our clear jars with lids are the perfect plastic container for packaging deserts, cosmetics, slime, coffee storage and office desk organization.
FOOD GRADE QUALITY & NO MESS: Our plastic jars with lids are food grade and BPA free, each set comes with leakproof insert you can place under the cap. DO NOT USE IN MICROWAVE And We recommend to hand wash these plastic storage jars for best longevity.
LEAK PROOF AND AIRTIGHT: the plastic under seal on the top lid creates an airtight seal to give protection for your things when the lid is securely screwed onto the container, so your slime, cosmetics, desserts, coffee beans or creations won't dry out
Satisfaction Guaranteed Or Your Money Back: Simple; No Questions Asked. If You Are Not Satisfied With Our Nice Plastic Jars With Lids, Please Let Us Know And You'll Have The Choice Of An Immediate Refund Or Replacement. We Are A Customer Centric Organization, Greatly Appreciating Your Business And Striving To Improve Our Products And Service Based On Your Reviews. So Go Ahead, Click "add To Cart" Now While Supplies Last!

Shark socks

Bestseller No. 1

Foot Traffic, 3D Socks (Great White Shark)

FUN SOCKS WITH A 3D TWIST: Our newest 3D great white whale socks are so fun to wear and scare! The markings are clearly recognizable as the fearsome creature of the sea. 3D fins adorn each side of the sock.
MAKES A GREAT GIFT: Makes a great gift idea for the sock lover or collector in your life! Perfect for birthdays, get-wells, stocking stuffers and more.
BLENDED FOR COMFORT: The custom blend of cotton, nylon, polyester, and spandex makes these socks breathable, soft, and incredibly comfortable. The high-quality construction means these socks provide a great fit for all-day comfort.
THE PREMIER SOCK BRAND: For over 30 years, Foot Traffic has been committed to offer our customers on-trend creative designs, consistent quality, and great value. We are excited to bring colorful, functional and fun products to hundreds of boutiques and sock enthusiasts around the world.
UNBEATABLE SERVICE: At Foot Traffic, we want you to be happy. We will promptly exchange or refund any merchandise that does not completely satisfy you. Returns are accepted up to 60 days from the shipping date, and you will be reimbursed for the product according to your method of payment.

Monster Pen

Bestseller No. 1

20 Pieces Rainbow Monster Pens Cute Monster Fluffy Pen for School Office Christmas Birthday Carnival Party Favor Supply

Novel pattern: our rainbow pen consists of funny facial expressions and fluffy plush in gradient colors, its different styles of eyes look adorable and novel, can easily attract children's love and preference
Practical effect: our lovely rainbow pens has a very soft and silky fur which possesses comfortable tactility, can enhance kid's sensory ability of tactility and vision, can keep children in active and good mood
Abundant quantity: you will receive 20 pieces of rainbow pens in bright and gradient colors, abundant enough for daily using and sharing with friends and classmates
Diverse applications: these delicate pens can nicely embellish home, office, classroom, hotel, restaurant, bridal shower party, garden party and Easter, they can also be sweet rewards or presents for students, classmates, friends and families
Easy to use: just twist the pen cap to open, with smooth writing blue ink, can bring you a comfortable writing experience, portable and convenient for carrying in your bag or pocket

Spooky Skeleton Bones

Bestseller No. 1

Halloween Skeleton Bones Decoration, Spookiest Graveyard Humans Skull Spooky Scene (28)

☆ Skeleton Bones Decor: Includes 28 bone pieces that includes a skeleton skull, hands, backbone, tail-bone and backbone vertebrates. Bone sizes range from 6" to 16" with a 9" skull.
☆ Scope of Application: Use to decorate a haunted house, graveyard scene, Halloween party decor, and more. Interactive Skeleton brings a spooky look to any Halloween corner of your porch or yard!
☆ High Quality: Featuring a realistic design that will compliment any spooky scene. Great for both indoor and outdoor use. Every detail is perfect.A spooky decoration for your favorite Halloween holiday!
☆ Perfect Prop of DIY: You can either separate them or leave them all tied together in the bag. For your haunted house or outdoor yard use for your Halloween display...or just to carry as a prop to your creative costume.
☆ Transform any outdoor location into an unforgettable experience with the half-buried skeletal remains Halloween decoration not just for Halloween but also for other special occasions.

Colorful worms

Sale

Bestseller No. 1

ONESING 19 Pcs Magic Worms Toys Wiggly Worms On String Twisty Fuzzy Worm Toys for Carnival Kid Party Favors

👻PACKAGE INCLUDE - 19 pieces in total. 18 pcs magic worms in 6 distinctive colors, 3 pieces for each color, 1 piece storage bag. Size is about 8.7 inch in length, 0.7 inch in width.
😇MATERIAL - Worms toys are made of soft polyester and transparent string. They are soft and comfortable to touch. These twisty fuzzy worm toys have 2 realistic eyes. You can share these toys with your family and friends. They are also perfect play toys for your pets.
🎀COLORFUL MAGIC WORMS - The magic worm toys have 6 colors, including green, blue, yellow, orange, pink, purple. These bright and lovely colors are fulled of energy, can meet people's different color needs, suitable for kids and adult.
🤡FUNNY USE METHOD - Tie the tail with a transparent string, twine the magic worm on your finger, then pull the string to make it moves and crawls around your finger. Using funny magic worms to do magic will be wonderful and will amaze the audience.
🧡VARIOUS APPLICATIONS - Colorful magic worms toy is a useful magic prop, can attract audience's attention and interest. Twisty fuzzy worm also can be a toy to kids and pet. Cat will be happy to chase magic worm. Perfect for different parties, festival decorations, birthday party, etc.

Howling Wolf Wax Seal Stamp

Bestseller No. 1

Plastic spider confetti

Bestseller No. 1

DECORA Plastic Confetti Multi-shaped Glitter Colorful Confetti for Halloween Party Table Decoration and DIY Craft 100 Grams

❤Halloween Clearance! HIGH QUALITUY-Material:ECO-Friendly PVC ,Weight: 100g per pack .They are thick and substantial not like typical confetti.
❤BRIGHT COLOR-It's shiny and glitter, 5 colors including Purple ,white,black,deep blue,orange,Bright color made your DIY projects more beautiful. You can also exercise children's handmade.It's so much fun to make decorations with these homemade project.
❤EIGHT PATTERN -Include A witch on a broomstick, cute pumpkin faces,Horrible ghost,flying bat,white spirit and black spider,black human skull and cobwebs
❤WIDE APPLICATION- Diffrent shaped confetti great for art project, party invitations, Halloween cards, scrapbook etc .Great for party table confetti or table scatter decorations.
❤NOTE-It is small and possibly could be swallowed by small child,please Keep away from small children. It is the price for Halloween Clearance now!

Boo Dough PlayDough Wrappers

Bestseller No. 1

Play-Doh Handout 42-Pack of 1-Ounce Non-Toxic Modeling Compound for Kid Party Favors, Trick or Treat, Classroom Prizes, School Supplies, Assorted Colors (Amazon Exclusive)

TAKE ONE (OR 42) AND PASS IT AROUND: This bulk Play-Doh 42-pack of classic modeling compound comes in a great hand-out box to give out non candy treats to kids 2 years and up
SHARE THE CREATIVITY FOR ANY OCCASION: Pass around these small Play-Doh cans in classrooms, birthday parties, Halloween, goodie bag fillers, valentines, and even wedding kids table activities
1-OUNCE CANS IN ASSORTED COLORS: With multiples of teal, pink, purple, bright red, neon orange, yellow, neon green, bright blue, and rubine red, there's lots of color to go around in this Play-Doh multipack
EASY-OPEN CONVENIENT PACKAGING: Ships in frustration-free packaging; flip the box open to reveal the Play-Doh graphic on the inside and help everyone find where the Play-Doh party favors are
ORIGINAL PLAY-DOH QUALITY: A favorite since 1956, Play-Doh compound is made primarily with water, salt, and flour, and goes through vigorous testing so it's always high quality and super fun

Halloween-themed Nail Polish

Bestseller No. 1

Beetles Halloween Gel Nail Polish Set, Hocus Pocus Collection Orange Black Glitter Gel Polish Nail Art Design Kit, Soak Off Nail Lamp LED Cured, 7.3ml Each Bottle

beetles Gel Nail Polish: This halloween set is a must have for you! Hocus Pocus set is including black glitter, witch purple, slime green, bright orange, blood red and orange glitter!
Healthy: 9 Toxin Free Ingredient makes it safe and has low odor.
Easy Application and Good Tenacity.With proper application, last at least 3 weeks.
Reminder: Cure under LED light for 90-120 secs. Base and Top coat required.If gel feels thick or tacky, place in hot water for 1-2 minutes, remove from water and shake well.
What you get: Color Number is: 345-346-347-348-349-350. 6 Gorgeous shades of Gel Polish, hassle-free and friendly customer service.

Skeleton candle

Bestseller No. 1

Halloween-themed Lego set

Bestseller No. 1

LEGO Holiday 6175449 Halloween Haunt 40260, Multi

Includes 2 minifigures: a Vampire and a skeleton, plus Rat and spider figures
Buildable accessories and elements include a fireplace with black gates, fire, pumpkin head and a cauldron
Measures over 2" (7cm) high, 6" (16cm) wide and 4" (11cm) deep

Halloween Playing cards

Sale

Bestseller No. 1

Bicycle Tragic Royalty Playing Cards

Country Of Origin : United States
The Package Height Of The Product Is 1.8 Centimeters
The Package Length Of The Product Is 9 Centimeters
The Package Width Of The Product Is 6.6 Centimeters
Polish (Publication Language)

Halloween Activity Book

Bestseller No. 1

Pick Your Poison candy jar

Bestseller No. 1

LaetaFood Root Beer Barrels Sugar Free Hard Candy, Old Fashioned Candy (Pack of 1 Pound)

LARGE QUANTITY SNACKS: Each order includes 1 pounds, or 60 pieces, of tasty candy products
ENSURED FRESHNESS: Any product sold by LaetaFood is guaranteed to be fresh and packed with flavor
PREMIUM CANDY: Root Beer Barrels Sugar Free Hard Candy are hard candies with no added sugar that are bursting with a creamy root beer flavor
INDULGE IN YOUR CRAVINGS: Take a break and enjoy a delicious snack that will satisfy your taste buds and any craving you may have
IDEAL FOR ANY EVENT: This candy is a great inclusion in any type of gathering including holidays, Mother's Day, parties, sweet tables, family gatherings, friend hangouts, birthdays, weddings, and many others

Trick-r-Treat Halloween Phone case

Bestseller No. 1

Trick r Treat Funny Cute Sam Halloween 2020 Costume PopSockets PopGrip: Swappable Grip for Phones & Tablets

A liitle cute sam walking through your belly eating candy and wearing his halloween costume
Beautiful, Cute, Luxurious.. For Halloween 2020, You don't need a costume!
PopGrip with swappable top; switch out your PopTop for another design or remove it completely for wireless charging capabilities. (Not compatible with Apple MagSafe wireless charger or MagSafe wallet.)
Expandable stand to watch videos, take group photos, FaceTime, and Skype handsfree.
Advanced adhesive allows you to remove and reposition on most devices and cases.

Bloody syringe with red ink pen

Bestseller No. 1

Focus Line 50 Pack Jello Shot Syringes, 1.5 OZ Capacity Reusable Party Springe for Jello Shot, Durable Jello Shot Syringes for Halloween Thanksgiving Christmas Bachelorette Parties

The Fun Mess-Free Way to Enjoy Your Shots - Suitable for liquid & Jello Shots syringes for all Occasions!
【Safe and Hygienic】Jello shot syringes made with safe, high-quality plastic, approved for food use. 100% BPA FREE AND REUSABLE! Compared with ordinary open cups, syringes are closed and free from dust, so they are safe and hygienic and safe to use
【Great Value For The Money】50 pack of this large 1.5 oz High-Quality BPA-free plastic Jello Shots Syringes - washable and durable. Every syringe will have a black rubber stopper to eliminate the possibility of the syringes from leaking and making a mess! Party all night with these syringes for jello shots!
【Easy To Use】Instead of ordinary and boring cups, just inject your shots or drink into the syringe and cover the caps (Caps on each syringe prevent leaking). Let the drink or jello cool down, then push the jello injection plunger straight into your mouth, Each jello shot syringe is washable and easy to clean.
【Widely Application】Our Syringes are custom-made for jello shots, but they can also be used for non-alcoholic drinks, alcoholic beverages, shooters, and other liquids, Jello shot syringes will make a hit at whatever any upcoming parties, it can add more fun to your event for Christmas, Halloween, Thanksgiving, bachelor parties, concerts, graduation nights, camping, birthday parties, bars, etc.
And that's it – 200+ Halloween Care Package Ideas perfect to spice up the holiday for family and friends. What's your favorite item on the list to receive in a care package? What items are essential for a Halloween Care Package to you?
Let's hear them through the comments section!