Halloween is undoubtedly one of the most exciting holidays in the year, and it is the only time you can send a Halloween Care Package to a loved one without coming across as a weirdo.
A Halloween care package is a box with all the necessities to make it a memorable Halloween.
As mentioned earlier, Halloween is fun alright, but you know what isn't fun? Putting together a Halloween care package. You have to decide on the items to include, the things to leave out, and of course, you have to ship the box as well.
In this article, you are going to learn how to put together an excellent Halloween package. Also, to help you fill your box quicker, we are going to share a ton of wonderful Halloween care package ideas with you.
How to Make a Halloween Care Package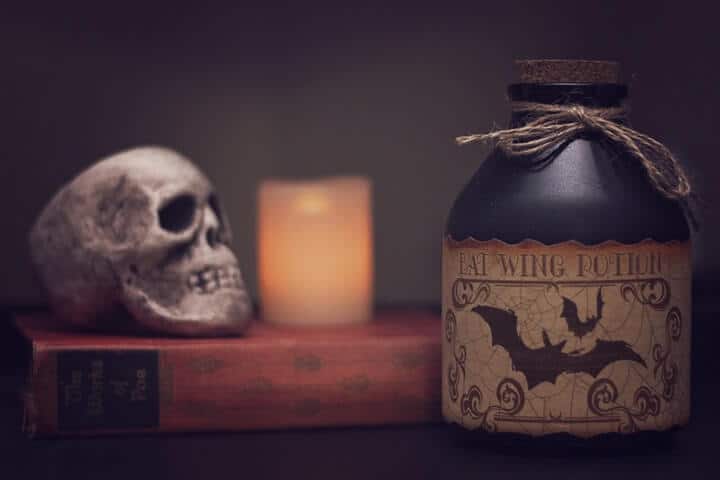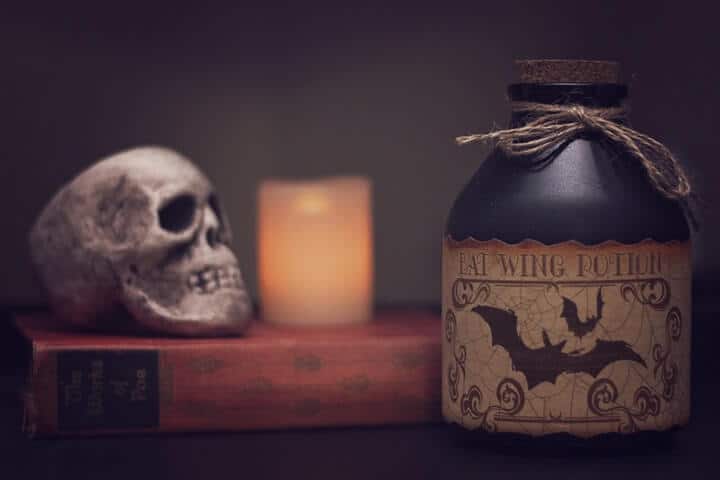 Just like when you're putting together a care box for certain holidays with specific dates, (like Christmas, Valentine's Day etc), it is best to have them sent out before the holiday so that it gets to its destination on time, most especially if decorations and costumes are included in the package, and to avoid any unforeseen delay.
Next, decide on how much you'd be spending on purchasing each item you plan on including in your box, packaging (including buying a care box if you'd rather not use an old box at home) and shipping your package (if it's going overseas).
There are a good number of Halloween themed sites on the internet to get supplies, and you can choose to obtain a Care Package box from your post office or a shipping company.
Ensure all fragile items are carefully wrapped with newspapers and your box is stuffed to keep items from shifting around.
Edibles should also be kept as far away as possible for other items that could give them an unpleasant scent or taste.
Also, you can decorate your box with orange and black markers, ribbons and even colorful tissue papers to give it an attractive look. Also, remember to tape your box securely before dropping it off for delivery.
If you're sending your care package to someone who resides close to you, you can have it sent out through a local delivery service or drop it off yourself.
When shipping overseas, you would be expected to fill a customs form and also submit information such as the receiver's address, your personal address as well as a list of all the content in your box.
Shipping regulations are expected to be abided to at all times.
Essentials for Halloween Care Package
Trying to decide on the most important items to include in this year's Halloween Care Package? Want to shop for only the best and most essential that'll kick-start the Halloween spirit? Here are some exciting Ideas to start with:
Treats for Halloween Care Package
Ready to spice up this Halloween with unique and great tasting treats perfect for the holiday? If you're looking for some of the yummiest Ideas to gift out, here are a couple of our favorite:
Clothing/Accessories for Halloween Care Package
Trying to decide on the best Halloween apparels that'll give that frightfully delightful look to someone who's short of costume ideas? Here's a list of ideas to get that transformation for Halloween:
Harry Potter tie

Bestseller No. 1

MISS FANTASY Cosplay Tie for Birthday Party Costume Accessory Necktie for Halloween Party Red Tie for Harry (Red)

Wide Application-This cosplay red tie is perfect for cosplay dress up party, costume party, Halloween party, Christmas party, birthday party and on.
Not One Time Use Props-The necktie for harry is made of high quality smooth fabric-polyester, very well made, and you can wear it anytime.
Gift Packing-Our cosplay tie is packed with an exquisite kraft paper box with MISS FANTASY brand,it is perfect for giving gifts to your kids, friends and families.
Suit for Adults&Kids-The cosplay necktie size is L57''xW2.5'',it is suit for adults and kids.
Free Risk Purchase-If your order don't completely excite or delight you, we'll make it right with a hassle-free exchange or refund as soon as possible.

Exorcist mask

Bestseller No. 1

60's black scarf

Bestseller No. 1

Pumpkin Enamel Pin

Bestseller No. 1

Hulk hands

Bestseller No. 1

Superhero Boxing Gloves Smash Hands Fists Incredible Superheros Soft Plush Toys Cosplay Superhero Costume Gloves, Birthday Gifts for Kids, Teens, Girls Boys. (1 Pair, Green)

❤️ SUPER QUALITY, SOFT & LESS IMPACT: The boxing gloves made with high quality Lycra cotton (Fabric) + 3d PP polyester cotton (Filler) materials, exquisite workmanship, filled with high quality 3D PP polyester cotton materials fully, it makes your kids hands won't be hurted by a strong impact, protect your kids hands very well!
❤️ SUPER HERO DESIGN & SIZE: The boxing gloves smash hands with creative SUPER HERO green design, make your kids look like a superhero in the movie, very cool! The boxing gloves height: 30 cm/11.8 inch, palm width: 20 cm/7.8 inch.
❤️ GREAT FOR BOXING TRAINING, COSPLAY & HOME DECORATION: The smash hands boxing gloves perfect for your kids boxing training, and it work as cosplay super hero fists gloves, perfect match with cosplay costumes! And besides, you can put it in kids bedroom or place it on kids reading desk for a decoration so that adding a sense of heroism, you can imagine it's so great!
❤️ AWESOME KIDS TOYS & GIFTS: The boxing gloves smash hands not only suitable for kids boxing training but also take it as a special entertainment gift to teenagers perfectly. This pair of smash hands fists gloves also can be good plush soft toy for christmas or birthday gifts to kids, they will like it very much and very grateful to their parents for giving them a wonderful gift!
❤️ Good Shopping Experience: We're 100% dedicated to each buyer complete satisfaction, good quality promised. Wish you have a good buy experience from Honmach!

Glow-In-The-Dark Zombie Teeth

Bestseller No. 1

Pretty Little Pumpkin kid's shirt

Bestseller No. 1

Halloween Dinosaur Jack O' Lantern Pumpkin Toddler Kids T-Shirt 3T Orange

A comfy, Soft Toddler pumpkin dino T-Shirt, Perfect for the little ones for Halloween. Please note that sizes 2T, 3T, 4T run small.
OUTSTANDING FABRIC QUALITY! Perfect toddler shirt for pumpkin patch
Cute Halloween Dinosaur Jack O' Lantern Pumpkin Toddler Kids T-Shirt
Perfect boy Halloween shirt. Official Tstars Merchandise
Cute Halloween dinosaur crew neckline short sleeve t-shirt for your son or grandson

Skull Pin

Bestseller No. 1

Skull Mini Pin ~ Antiqued Pewter ~ Miniature Lapel Pin ~ Sarah's Treats & Treasures

The Skull miniature lapel pin is Hand Crafted, Hand Sculpted, Hand Finished, True American Art by G.G. Harris
Lead-Free Fine Antique Pewter Used In all designs, this design is the Antiqued Pewter version of the Skull
Packaged by Hand and Proudly Made in the USA! These Miniature Pins are perfect for any occasion and are loved by everyone!
Beautiful Designs, Beautiful Metals, and Beautiful Animals create these one of a kind works of art!
Wear on your Hat, Jacket, Lapel, Tie, Backpack or anywhere! Single Tacked to ensure proper placement of this wonderful hand created art.

Black Hooded Cape

Bestseller No. 1

Abida Unisex Hooded Cloak, Full Length Velvet Cape Halloween Holidays Costume Adult Cloak, Cosplay Costumes for Wizard, Royalty, Vampires-Black

One Size Fits All: This Halloween cloak is approximately 59" in length (from shoulder to hem), 59" in hem width. A perfect size and full coverage for All Ages. Size may vary 1-3cm due to hand measuring.
Unique & Quality Fabric: With exquisite workmanship, this unisex black cloak is made of premium quality velvet material, which has an amazing texture. It is soft, comfortable and warm. It is also machine washable.
Luminous Vampire Teeth: Comes with safe and special 19mm luminous vampire teeth which will glow in the dark after absorbing light(natural light, phone light, flashlight light, etc.) for several minutes.
Oversize Hooded Cape: Featuring oversized hood (about 13" in length) which is spacious and large enough to fit over high hairstyles or headdress. With ties at the neck to hold the hooded cape on your shoulders all the times.
Perfect For Various Occasions: This cape costume is perfect outfit for Halloween, holidays, and birthday party, role play, stage costume, witches, wizard, vampires, royalty, magician, count and more special occasions.

Assorted fake mustaches

Bestseller No. 1

Black cream makeup

Sale

Bestseller No. 1

Amscan 840952 Black Cream Makeup Costume Accessory | 1 Piece

Package Includes: 1 Black makeup cream
This features a tube of non-toxic black makeup that is easy to apply to create the foundation for your look
Squeeze the theatrical grade makeup out of the tube and apply it with your fingers, then wash off it all off with soap and water after
Perfect for halloween, zombie costume, vampire costume, gothic costume or stage performances
It has a size of 0.7 oz and it is perfect for teens and adults

Halloween Bloody Tshirt

Bestseller No. 1

Batman Mask

Bestseller No. 1

Batman: Mask of The Phantasm

Amazon Prime Video (Video on Demand)
Kevin Conroy, Dana Delany, Hart Bochner (Actors)
Bruce Timm (Director) - Alan Burnett (Writer) - Benjamin Melniker (Producer)
English (Playback Language)
English (Subtitle)

Black Halloween gloves

Bestseller No. 1

Skeletal Hair clips

Bestseller No. 1

Night and Fog (English Subtitled)

Amazon Prime Video (Video on Demand)
Michel Bouquet, Adolf Hitler, Reinhard Heydrich (Actors)
Alain Resnais (Director) - Alain Resnais (Writer) - Anatole Dauman (Producer)
(Playback Language)
Audience Rating: NR (Not Rated)

Rubber snake

Bestseller No. 1

Realistic Rubber Black Snake 52 Inch Long Scare Toy by Brandon super

Extreme simulation Black Mamba, belly is yellow. green coating on the side
The new process is made. The paint it will not fall off.
Used to decorate the garden, disperse the squirrels and disperse the birds.
It looks like the realistic snake if you are not carefully observed .This is a Trick toy, you can also go to dupe your friends.
Length: about 52 inches long/130cm

Zombie Necklace
Goddess Arm Cuff

Bestseller No. 1

Finrezio Greek Goddess Headband Arm Cuff Bridal Jewelry Set Roman Laurel Leaf Branch Crown Armlet Upper Arm Band Bracelet Adjustable (A:Gold Tone)

GREEK ROMAN HEADPIECE ARMLET SET - One order you will get a classic gold headband armband jewelry set, it is great for bridal, or as a costume jewelry.
EYE-CATCHING JEWELRY SET - The Roman / Greek goddess headpiece and arm band jewelry set is a majestic and sophisticated goddess costume accessory that will make you feel like a Greek / Roman empress or princess.
MATERIAL & SIZE - The gold leaf jewelry set is made of high quality alloy, Well-crafted gold metal laurel wreath leaf headband adorned section is 5.5 X 4.7 X 1.2 inches (14 X 12 X 3 cm), the arm band is 3 inches (7.5cm) inner diameter, both of them are adjustable design, one size fits most, suitable for girls 4+, teenagers and women adults.
OCCASIONS - Great for wedding, grecian goddess costume, cosplay, prom, special occasions and formal parties. A perfect gift for your girlfriend, lover and yourself.
RISK FREE GUARANTEED - When You Receive The Product Within 365 Days, If you Are Not Satisfied With Our Products, Contact Us Any Time, We Will Get You Back Within 24 Hours Try Our Best to Make Things Right. We Just Hope You Have a Pleasant Shopping!

Spider rings

Bestseller No. 1

Boao 120 Pieces Spider Rings Plastic Cupcake Topper Halloween Party Favors (Multicolor)

Quantity: 120 pieces multi color plastic spider rings
4 Different colors: black, purple, orange, green each color has 30 packs, 120 pieces in total
Application: good for Halloween party favor, Halloween costume accessory, cake topper and also can be gifts during Halloween
Size: the ring inner diameter is 16 mm, adjustable, can fit for most people's hands
Material: they are made of plastic, smooth and soft, you can adjust size as your needed, and it will not hurt your hand

Slit Wrist bracelet
Elf Ears

Bestseller No. 1

6 Pair Fairy Pixie Elf Ears for Halloween Christmas Cosplay by Kbraveo

6 Pairs different design,short elf ears,long elf ears,half elf ears
Size fits most ears,occasion,cosplay,halloween,christmas,masquerade,carnivals and fancy dress parties
Extremely lifelike, give you a special experience.
The fairy goblin ears are made of latex,soft and comfortable material, can folded and knead, will not be deformed. It can be repeated to use
Good workmanship,can last for several years. Long elf ear is 4.72 inches in length, short elf ear is 3.94 inches in length. Half elf ears is 2.56 inches and 1.97 inches.

Chucky Mask

Bestseller No. 1

Wonder woman lasso

Sale

Bestseller No. 1

Rubie's Justice League Wonder Woman Light-Up Lasso Accessory

Wonder Woman light-up lasso; plastic handle
Lasso is 8.5-Feet in length, light weight polyester woven fabric
NOTE: Lasso is an accessory and not designed as a play toy
Officially licensed Justice League costume accessory, items sold and shipped by Amazon can be guaranteed authentic, a trademark of DC Comics
Designed for use by children; combine with other Justice League Wonder Woman costume components to complete the look

Skull and teeth necklace

Bestseller No. 1

Black Magnifying glass

Bestseller No. 1

Black Fishnet Pantyhose

Bestseller No. 1

Eye-patch

Bestseller No. 1

AKOAK 1 Pcs Adult Kid's Black Adjustable Soft and Comfortable Pirate Eye Patch Single Eye Mask for Amblyopia Lazy Eye

Made of high quality cotton, breathable and comfortable to wear, will not hurt your skin. Overall size: 2.75"x2.56" ;Groove size:1.97"x1.57",You can find the size you need with adjustable strap.
The adjustable strap makes pirate eye patches really comfortable and adjustable to fit just right.Soft and adjustable stretchy rope for more free wearing.
The eye patch is soft, durable, stylish and comfortable. It is not flat which helps not to put pressure on the eye. Helpful for daily patching for eye condition. This eye patch is ideal for any child that has to patch regularly.
Idea for dress up party,Also a good eye mask for Halloween dress up party, masquerade etc. The patch adds fun for life. One size fits most children.
Training the lazy eye to work properly, so that vision can develop correctly, These eye patches are suitable for training the amblyopia, short sighted, And it can be applicable for cosplay, such as pirates dress up.

Inflatable Unicorn horn

Sale

Bestseller No. 1

Black Rhinestone Whip

Bestseller No. 1

Demon Horns With Teeth

Bestseller No. 1

Glow-In-The-Dark outfit

Bestseller No. 1

Skeleton-Glow in The Dark Halloween Costumes Kids Boys Girls Dress Up Skull Bodysuit Fearsome Jumpsuits Outfits Size 13-14T

Halloween Skeleton Jumpsuit: 85%Polyester+15%Spandex.soft breathable and comfortable to wear.Please check size information on pictures to choose the best fit size.This bodysuit comes in size S-XL.Fits ages 7-14 years.
Glow-in-the-Dark Halloween Costumes: the glow in the dark spooky scary skeleton will make kids more stand out.Warm Tips:glow-in-the-dark Bodysuits, glow will work better if shining it under a bright light. darker place you put, much more lights you will see.
Halloween Costumes for Children Best Gifts:It's your choice to different color skeleton or glow in dark skull, our jumpsuit is perfect for Dress-Up and Trick Or Treat, Halloween Carnival, masquerade ball, World Book Day, Children of the night, Fancy party or any other role-play occasions. Make an interesting and memorable experience for your little creature of the night.
Unique & Stylish Design:It's a jumpsuit with 3D glow molded bones, Just imagine how fun a glowing skeleton running in the dark. Put the outfit in the sun or light before wearing, this will make the glowing better. Let your boy put on the luminous skeleton outfit, he will win the role play prize at themed party.
Halloween Bodysuits Easy Care: for best results, hand wash your kid's costume in cold water and hang to dry. Machine washing is too harsh on the gentle fabric. don't use bleach, rather soak it to remove stains. Please don't tumble dry.

Black body glitter gel

Bestseller No. 1

Dripping Blood Ghost Face Mask

Bestseller No. 1

Scream Mask Dripping Blood

Includes: One Hooded Ghost Face Bleeding Mask with Hand-Held Blood Pump
Size: One Size Fits Most
2-Layer Mask Allows Blood To Flow Without A Mess!
Scream 4
Ages 15+

Evil Clown mask

Bestseller No. 1

Lab coat

Bestseller No. 1

VOGRYE Professional Lab Coat for Women Men Long Sleeve, White, Unisex S

Made using a high blend of Cotton and Polyester; providing you with softness, as well as durability. High quality lab coats are needed to protect you in work environments.
Professional Lab Coat. Custom Styled for Men and Women. Size S-Bust 39.4"//Size M-Bust 41.3"///Size L-Bust 43.3"///Size XL-Bust 46.1"///Size 2XL-Bust 49.2"///Size 3XL-Bust 54.3"///Size 4XL-Bust 58.2".
Two Waist Pockets and 1 Chest Pocket with Pen Holder/ Modern Design.
Please refer to our size chart image before you buy; If you prefer the "Compression-Fitting",just choose 1 size down on the size chart.
Garment Care: Machine washable, low ironing when necessary.

Black police Badge

Bestseller No. 1

Googly eyes

Bestseller No. 1

Upins 1000 Pcs Black Wiggle Googly Eyes with Self-Adhesive, 6mm 8mm 10 mm 12mm Mixed Packaging

You will get 1000 pcs plastic wiggle eyes in 4 different sizes--6mm, 8mm, 10mm,and 12mm.
Wiggle eye with self-adhesive,easy to peel and stick.
DIY scrapbooking crafts toy accessories,suitable for all craft projects,let you enjoy yourselves with friends and children.
They can be made into wiggle eyes animate puppets, pet rocks, photos, drawings,etc.
These cute googly eyes are great for creating fun designs on puppets, dolls, birthday cards,thank you card, Christmas card,2021 new year card etc.

Halloween Themed bracelets

Bestseller No. 1

Motarto 60 Pieces Halloween Themed Slap Bracelet Halloween Snap Bracelets Toys Slap Bracelets Wristbands for Happy Halloween Favors, Assorted Halloween Designs

Packing: there are 60 slap bracelets with Halloween elements in the package, each of which is 8.7 x 1.2 inches, rich quantity and styles to provide you with a variety of inspiration, easy to match all kinds of Halloween costumes
Design: slap bracelet with a unique appearance can attract more attention, with various Halloween elements printed on the surface, such as castles, ghosts, pumpkins, potions, spiders, skeletons, witch hats, black cats, etc.; clear printed patterns finely show the unique design
Safety material: the inside of the slap bracelet is high quality metal core, the outside of it is tightly wrapped by soft PVC material, the edge is firmly sealed, not easy to break, high quality material can be stored for a long time, is the ideal Halloween party decoration
Easy to use: just pat the bracelet on the wrist and fit the wrist suitably; these slap bracelets will not damage or scratch your skin and can be worn for a long time; they can be worn on the wrist, ankle, arm, which are fashionable, beautiful and eye-catching
Wide application: slap bracelets are suitabel for Halloween party supplies, birthday gifts, game awards, student prizes and candy bags; with the appearance of the Halloween theme will be affected by the likes of people, they can play all day wearing these bracelets

Vampire Fangs

Sale

Bestseller No. 1

Scarecrow Small Deluxe Custom Fangs

Equipped with a quick and easy molding kit
Designed for people with smaller teeth, or aiming for a subtle look
Clip-on fit, reusable
Comfortable and realistic
Non-toxic and safe on teeth

Bleeding Heart Necklace

Sale

Bestseller No. 1

Controse Silver-Toned Stainless Steel Bleeding Heart Necklace with Pendant (17" - 19" Adjustable Chain)

The stainless steel Bleeding Heart Necklace with adjustable chain is decorated with beautiful red epoxy for style / The Bleeding Heart necklace and pendant are made with high grade 316L stainless steel / Also included is a beautiful gift pouch / The pendant is well designed and nicely polished / The piece has a raw, edgy yet artful look
Size: W: 1.1" H: 1.96" / Necklace: adjustable 17" - 19" chain / Material: High-Grade 316L stainless steel necklace and pendant / All our stainless steel jewelry is made of the highest quality materials that won't tarnish or rust and that are easy to maintain
Makes a Perfect Gift for many Occasions: Our bleeding heart necklace makes a great gift idea for women on Valentine's Day, Mother's Day, Christmas (xmas), birthdays, graduations, weddings and anniversaries
Controse a Name You Can Trust: We have been in business for many years and promise to deliver only solid and durable jewelry pieces that are perfect to keep as daily jewelry for years to come
Product Guarantee: 30-Day Money Back Guarantee or Exchange. For any product inquiries or issues please contact us. We generally reply within 24 hours.

Harry Potter charm bracelet

Bestseller No. 1

Bracelet Harry Potter Charms Themed 8" Friendship Bracelets with Jewelry Box For Girls

⛓Harry Potter: Beautifully designed charm bracelet, a timeless item containing many characters, sayings and artifacts from the wonderful story
⛓CHARMS AND STONES: Our bracelet contains 12 charms, contains silver charms. The bracelet contains cut stones to further enhance the charm bracelet
⛓JEWELRY BOX: Our bracelet comes in beautifully green gift box, so it is perfect to give as a gift to a loved one.
⛓FITS ANY SIZE: Measuring 8" (20cm) wide the bracelet has a clasp at the end to ensure not only is your bracelet secure but it can be adjusted to fit any size wrist ensuring it is the perfect gift for children or adults.
⛓Great for: Gifts, Disney-bound adventures at the park, cruises, birthday celebration, Halloween, Christmas, Party, Fashion Show, Photo, Prom., and of course-just because

Black lipstick

Bestseller No. 1

Maybelline New York SuperStay Matte Ink Liquid Lipstick, 285 THRILL SEEKER, 0.17 Fl Oz

Super stay Matte Ink liquid lipstick leaves your lips with a flawless matte finish that Will Last all day and up to 16 hours
Super stay Matte Ink matte finish lipstick Features a unique arrow applicator for a more precise matte liquid lipstick application
Super stay Matte Ink liquid lipstick is a long-lasting lipstick- your intense matte lipstick shade can last up to 16 hours
Matte Ink liquid lipstick is available in a range of 40 super-saturated shades- including new spiced edition; this new range of color-rich formula is available in 5 shades from spiced reds to raw terracottas
The Maybelline long lasting matte lipstick Formula is easily and quickly removed with Maybelline's SuperStay Eraser long-wear lipstick remover

Grumpy old man mask

Bestseller No. 1

Graveyard scene earrings
Black fake teeth

Bestseller No. 1

Kiddies Mickey Mouse Ears

Bestseller No. 1

Black Phantom mask

Bestseller No. 1

Black skull Bandana

Bestseller No. 1

Harry Potter glasses

Sale

Bestseller No. 1

Skeleteen Wizard Glasses and Tie - Maroon And Gold Dress Up Tie and Black Round Glasses Set - 1 Pair

Skeleteen Tie and Glasses Costume Accessory Set can be used for the Wizarding World Hogwarts School Uniform.
They are made to fit adults and children with the glasses being 5" wide and the 5" arm and the tie being 50" long.
The tie and glasses are similar to the ones worn in Gryffindor House in the Harry Potter movies.
This set can work great for any dress up event or costume party with a Harry Potter or wizard theme.
Skeleteen items are made of tested materials that are non-toxic and safe.

shark-biting hat

Bestseller No. 1

Man Eater Shark Costume Hat for Adults and Kids

MAKE WAY FOR FINTASTIC STYLE: Part the waters of your next costume or cosplay event with this hat's whimsical wearable style
HILARIOUS AND COMFORTABLE: This plush hat fits comfortably on most heads and is sure to bring a laugh for everyday cosplay or your next event
FOR KIDS AND ADULTS: Tested for kids ages 3+, sized to fit most kids and adults
FUN ALL YEAR ROUND: Great for gifts, cosplay, costuming, or whimsical wear all year round
EXCELLENT QUALITY: Designed for you with love and laughter by the elope team in Colorado Springs, USA. Made in China

Metal handcuffs

Bestseller No. 1

GLORYFIRE Metal Handcuffs Professional Grade Double Lock Carbon Steel in Black Perfect for Training and Daily Use

HIGHLY DURABLE: These handcuffs are made from high quality carbon steel to prevent rust and corrosion over time.
DOUBLE LOCK: Double locking feature allows you to choose the position the handcuffs stay in, so they will not move in either direction. Protect the user's hand!
PROFESSIONAL GRADE: These black carbon steel handcuffs are forged to the absolute highest standards to ensure 100% secure restraint locking.
SMOOTH SINGLE STRAND ACTION: The chain links are welded, ensuring the ability to walk. Smooth single strand action allows for fast and efficient cuffing.
After-sales Service: If you have any problem with the handcuffs at all, just contact us. If you choose us, we provide you with satisfactory products and good after-sales service.

Adult Food Funny Outfits

Bestseller No. 1
Entertainment/Miscellaneous For Halloween Care Package
Looking to include fun and eerie looking items in your care box to give someone a good scare, a helpful Halloween supply or just an exciting holiday? Here are some of the most loved Halloween-themed items to shop for:
And that's it – 200+ Halloween Care Package Ideas perfect to spice up the holiday for family and friends. What's your favorite item on the list to receive in a care package? What items are essential for a Halloween Care Package to you?
Let's hear them through the comments section!