Halloween is undoubtedly one of the most exciting holidays in the year, and it is the only time you can send a Halloween Care Package to a loved one without coming across as a weirdo.
A Halloween care package is a box with all the necessities to make it a memorable Halloween.
As mentioned earlier, Halloween is fun alright, but you know what isn't fun? Putting together a Halloween care package. You have to decide on the items to include, the things to leave out, and of course, you have to ship the box as well.
In this article, you are going to learn how to put together an excellent Halloween package. Also, to help you fill your box quicker, we are going to share a ton of wonderful Halloween care package ideas with you.
How to Make a Halloween Care Package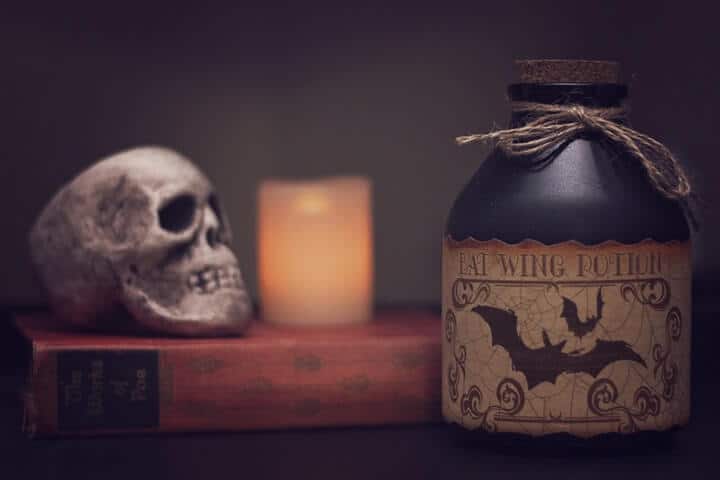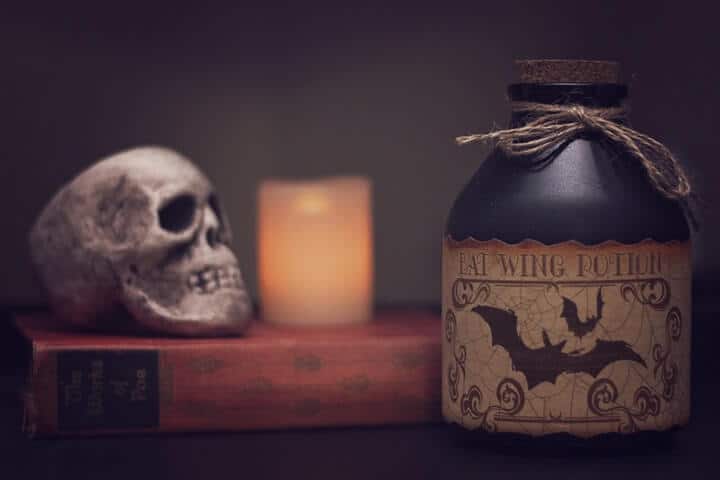 Just like when you're putting together a care box for certain holidays with specific dates, (like Christmas, Valentine's Day etc), it is best to have them sent out before the holiday so that it gets to its destination on time, most especially if decorations and costumes are included in the package, and to avoid any unforeseen delay.
Next, decide on how much you'd be spending on purchasing each item you plan on including in your box, packaging (including buying a care box if you'd rather not use an old box at home) and shipping your package (if it's going overseas).
There are a good number of Halloween themed sites on the internet to get supplies, and you can choose to obtain a Care Package box from your post office or a shipping company.
Ensure all fragile items are carefully wrapped with newspapers and your box is stuffed to keep items from shifting around.
Edibles should also be kept as far away as possible for other items that could give them an unpleasant scent or taste.
Also, you can decorate your box with orange and black markers, ribbons and even colorful tissue papers to give it an attractive look. Also, remember to tape your box securely before dropping it off for delivery.
If you're sending your care package to someone who resides close to you, you can have it sent out through a local delivery service or drop it off yourself.
When shipping overseas, you would be expected to fill a customs form and also submit information such as the receiver's address, your personal address as well as a list of all the content in your box.
Shipping regulations are expected to be abided to at all times.
Essentials for Halloween Care Package
Trying to decide on the most important items to include in this year's Halloween Care Package? Want to shop for only the best and most essential that'll kick-start the Halloween spirit? Here are some exciting Ideas to start with:
Treats for Halloween Care Package
Ready to spice up this Halloween with unique and great tasting treats perfect for the holiday? If you're looking for some of the yummiest Ideas to gift out, here are a couple of our favorite:
Fall-themed Gourmet Berries

Sale

Bestseller No. 1

Genius Mushroom – Lions Mane, Cordyceps and Reishi – Immune System Booster & Nootropic Brain Supplement – Wellness Formula for Natural Energy, Stress Relief, Memory & Liver Support, 90 Veggie Pills

NURTURE YOUR MIND, BODY & SPIRIT – By combining 3 of the most researched mycological species on the planet, Genius Mushrooms deliver an organic wellness formula unlike any other: Enhance mental clarity, immune function, natural energy and more
IMMUNE SYSTEM BOOSTER – Elevate immune support to another level with reishi mushroom extract: Having been used for centuries, this immune booster is what you need daily to stay healthy and avoid the common cold
MEMORY, FOCUS & COGNITIVE PERFORMANCE – Lions Mane provides a safe alternative to highly questionable nootropics and smart drug hitting the market nowadays: This species is a proven brain booster, great for work & studying
CAFFEINE FREE ENERGY SUPPLEMENT – Elevate your energy levels naturally via ATP production with Cordyceps Sinensis: Increase oxygen utilization, aerobic capacity and athletic endurance without stimulants
STRESS RELIEF, LIVER SUPPORT & DETOX – Reishi has also been shown to improve mood and to potentially act as a detoxifying liver cleanse: There isn't another wellness formula on the market that delivers like this (Packaging may slightly vary).

Chocolate covered Strawberries

Bestseller No. 1

Chocolate Covered Strawberries, 12 Dark/Milk/White Delight

Each berry is delicately hand dipped and decorated in our own kitchen for both culinary artistry and exquisitely decadent taste
Freshness and premium quality are 100 percent guaranteed
Made to order and shipped overnight with ice in our signature gift box to ensure perfect arrival
Freshness and premium quality are 100 percent guaranteed
Delivery is not available on Saturday, Sunday or Mondays

Pumpkin muffins

Sale

Bestseller No. 1

Simple Mills Almond Flour Baking Mix, Gluten Free Pumpkin Bread Mix, Muffin pan ready, Made with whole foods, 3 Count (Packaging May Vary)

Perfectly spiced pumpkin mix that uses actual pumpkin and actual spices. Great for fun and nutritious baking.
Take a look at our nutritious baking mix ingredients. Nutrient dense, purposeful ingredient list for these delicious baking products from Simple Mills.
See our reviews on your iPhone, iPad, Android, or laptop by scrolling down to see how other consumers rate our delicous taste!
Nothing artificial, ever. Shelf stable mixes that are perfect for stocking up the pantry and great way to gain energy and boost productivity
Made With Simple Ingredients, Certified Gluten free, Non-GMO, Grain Free, Corn Free, Paleo Friendly, Plant Based

Halloween-themed Candy stash

Sale

Bestseller No. 1

Lockabox One | Compact and hygienic Lockable Box for Food, Medicines and Home Safety | One Size 12" x 8" x 6.6" inches

Safe storage solution – Our lockable storage box is the perfect solution for storing anything you want to keep locked up and out of easy reach. It could be used as a lockable medicine box for prescription medicine and drugs, as a fridge safe for treat foods like chocolate, candy and soda or even to put your cell phone in phone jail when you need to cut down on excessive screen time.
Simple to use – Reliability, ease of use and overall quality. The Lockabox One is a coded lock box which has a stackable design and comes fully assembled and ready to use. Simple yet durable, our Lockabox has a versatile range of uses due to its high quality and patented clam-shell structure. Just place your items inside, set the code on the combination lock box and place it in a cupboard or refrigerator.
High Quality – With a strong clam-shell design created from tough plastic, your items are kept safe inside the locked storage box and it's so easy to use, just simply set the code! The quality of this fridge lock box means you can store groceries and treat snacks safely inside at the required temperature, and the plastic surface maintains a hygienic and clean environment.
Adaptable to your needs – If you're searching for a stackable lockable storage that grows with your needs, then the Lockabox One is a locked box measuring 2.2 x 8.3 x 6.7 inches, and has a capacity of over 10 liters, or 2.8 gallons. This lockable box is small enough to fit neatly inside most refrigerators as a lockable fridge box, or in a cupboard as a medicine lock box.
Designed to last – Manufactured in the UK, the Lockabox One is suitable for residential or commercial uses, with the high quality design meaning you can keep your items safe for years. It can be used in homes, offices, medical facilities, schools, college campuses, care settings and more. The locked storage box comes with a 2-year warranty and 60-day returns as standard. *Please note Lockabox One products are not suitable for valuables or high security applications. (See 'Important Information')

Black lollipop

Bestseller No. 1

Black and White Swirl Pop Suckers (24 individually wrapped lollipops) Party Candy

These black and white swirl suckers are a great candy to have around during birthday parties, carnivals, fundraisers or wherever you need to brighten up your treat table or candy buffet. Sweet, tasty fun for both kids and adults,
Each 2" sucker comes on a 4 1/2" plastic stick.
Cherry flavor.
Individually wrapped
Bulk set of 24 swirl pops. Total weight, 14 oz.

Cheese Crackers

Bestseller No. 1

Ritz (RIUM9) RITZ Sandwich Crackers, Cheese, 64.8 Ounce (Pack of 48)

Each layers a mouthwatering cheese spread, made with real cheese, between two crisp Ritz Crackers.
Ritz Cracker Sandwiches are a great anytime snack and perfect for lunchboxes or quick meals.
Each individually wrapped pack is sealed for freshness and includes six Ritz Cracker Sandwiches.
This includes 48 - 1.35oz packs of Ritz Cracker Sandwiches with cheese.
Delicious Ritz Cracker Sandwiches are the classic go-anywhere snack that kids and adults love.

Candy Corn

Bestseller No. 1

Halloween cheese balls

Bestseller No. 1

Halloween Edition Oreos

Bestseller No. 1

Oreo Chocolate Sandwich Halloween Cookies, Special Halloween Edition, 26.52 Oz

This bulk pack contains 34 individually wrapped 2-packs of Halloween trick or treat OREO cookie packs.
Nothing compares to the iconic OREO Halloween cookie. The original combo of cream filling sandwiched between two chocolate cookies has been winning hearts (and stomachs) for over 100 years.
Enjoy the sandwich cookie you love, in a Halloween inspired package! With the same great chocolate cookie and OREO creme taste, this sweet treat is a delight.
This box is perfect for trick or treaters, on-the-go, party favors, goodie bags, lunch boxes, goodie jars, Halloween parties, dessert, lunch, and office snacks.
Each serving of trick or treat cookies is only 100 calories per pack.

M&M's chocolate

Bestseller No. 1

Oatmeal-Butterscotch cookies

Sale

Bestseller No. 1

Flavored worm snacks

Bestseller No. 1

Eyeball Bubble Gum

Bestseller No. 1

Pepper beef jerky

Bestseller No. 1

Jack Link's Beef Jerky, Peppered, (2) 9 oz. Bags – Flavorful Everyday Snack with a Pepper Kick, 10g of Protein and 80 Calories, Made with 100% Premium Beef - 96% Fat Free, No Added MSG

GOOD SOURCE OF PROTEIN: Protein is an essential part of your diet and Jack Link's Peppered Beef Jerky is a delicious way to get more protein every day. With 10 grams of protein and 80 calories per serving, it's a flavorful, must-have snack to help keep you satisfied and energized all day.
MADE WITH 100% PREMIUM BEEF: At Jack Link's, our quality starts with the beef. Our jerky is made with lean cuts of 100% premium beef. Then, we carefully season it with simple ingredients like salt, spices and water. The result is delicious beef jerky that is 96% fat free with no added MSG.
FULL ON FLAVOR: Love a little spice? Our Peppered Beef jerky delivers. Expertly seasoned with a special blend of herbs and spices and finished off with cracked black pepper. Then, it's slow roasted over hardwood smoke. Each savory bite is filled with a pepper-y punch of perfection.
PERFECT EVERYDAY SNACK: How did ancient civilizations fuel themselves to build pyramids or win sword battles? Meat. If it worked for them, Jack Link's beef jerky can definitely help you power through a late day at work, tackle your honey-do list or fuel a workout.
RESEALABLE: The 9 ounce bags are resealable, so your beef jerky will always be fresh and as delicious as the first time you opened it. Bring one to work for powering through your 2pm meeting, keep one in the pantry for tackling weekend to-dos or as a quick post-work out protein snack.

Peanut Butter Eyeballs

Bestseller No. 1

Pumpkin Cake

Bestseller No. 1

Halloween Witch Hat Cupcakes

Amazon Prime Video (Video on Demand)
YoBoHo New Media Pvt Ltd (Producer)
English (Playback Language)
English (Subtitle)

Sweet and Sour candy

Bestseller No. 1

Trolli Sour Brite Crawlers Gummy Worms, 28.8 Ounce

Trolli Sour Brite Crawlers: Trolli sour gummy worms in neon colors & sugar coating pack a punch of tangy sweetness in weirdly-awesome fruity flavor combinations like orange-lime, cherry-lemon, & strawberry-grape.
Sour gummy worms: We think of Sour Brite Crawlers, our classic combo of sugary sweet & lip smacking sour gummy worms in flavors for every taste, as glowing deities that wiggle their way into your snack habit.
Trolli resealable candy bag: Can't get enough of the sweet & sour lip-smacking taste of Trolli candy? Be the hit of party if you can bear to share, and close the bag up for next time when you're done
Mind-blowing flavors: Are very berry gummies or a fruity tropical paradise more your style? How about our Slurpee gummy worms? For the bravest, we have fruit & fire crawlers: Sweet, sour, & spicy hot.
Weirdly awesome: We invented the gummi worm in 1986 and have been making the most weirdly awesome gummies ever since, from gummi sloths to Sour Brite Octopus, our sour candy will wow your taste buds.

Cheetos

Bestseller No. 1

Black jelly beans

Bestseller No. 1

Slim Jim snack sticks

Sale

Bestseller No. 1

Spider Web cotton candy

Sale

Bestseller No. 1

Gummy Eyes Halloween Candy

Sale

Bestseller No. 1

Peppermint candies

Bestseller No. 1

Brach's Star Brites Peppermint Starlight Mints Hard Candy, 5 Pound Bulk Candy Bag Individually Wrapped Bulk Holiday Candy

Brach's peppermints: Sweeten the moment with the classic minty fresh taste of Brach's Star Brite Peppermint hard candy, individually wrapped and perfect for holiday candy dishes or sharing with family and friends
Brach's hard candy: Star Brite Peppermint candy, sweet and spicy cinnamon, old fashioned butterscotch, root beer barrels, lemon drops whatever your favorite hard candy, Brach's candy makes everyday moments special
Brach's bulk candy: Whether you are looking for individually wrapped bulk candy for party favors, bulk gummy candy for a crowd, or bulk chocolate to keep cravings at bay, Brach's Candy has you covered
Make any day sweeter: From kid's birthday parties or gift bags, to Halloween candy for tricker treaters or candy canes at Christmas, to a sweet treat in a busy day, Brach's makes every day sweeter
Brach's made to share: Brach's Candy has something sure to please everyone's sweet tooth, from classic hard candy to sugar free to chocolate to gummy candy; Share a little or a lot and make your memories sweeter

Gummy sharks candies

Bestseller No. 1

Skull chocolate

Sale

Bestseller No. 1

3D Skull Ice Mold-2Pack,Easy Release Silicone Mold,8 Cute and Funny Ice Skull for Whiskey,Cocktails and Juice Beverages,Black

2 pack ice mold :eight giant skull shape ice cubes (2" X 2.5") make your drink look awesome. Great for parties, bars, restaurants, summer, holiday events and holiday gifts.
Reliable material: food grade silicone. Non-toxic.100% safe to use. Non-stick materials. Easy to make a full skull ice.This durable and flexible silicone ice tray won't crack or break like plastic ice tray; easy to fill, remove and clean.
Multiple use: it can also be used as mousse mold, sugar mold, chocolate, ice cream, soap making tools. And it is fantastic to be used in various occasions like parties, beaches, wine party and holiday events etc.
Funny add it on: these ice cubes are realistically skull-shaped, slowly melting and fun to make!make your party more wonderful with such funny skulls. You can drink Beverage with these skulls in it and enjoy your happy time with your friends Satisfaction Guarantee: every order is backed by a money back Guarantee for 100% customer satisfaction.We focus on providing, high quality, cost-effective products and services.

Halloween sugar cookies

Sale

Bestseller No. 1

Jelly-filled Chocolate bars

Bestseller No. 1

Bubulubu - Chocolate Coated Marshmallow Filled with Strawberry Jelly - Perfect Snack for Children (24 Bars)

BUBULUBU BARS: Ricolino Bubulubu is a delicious Hispanic candy treat, now available to satisfy any sweet tooth in the USA!
TRIPLE LAYERED: This classic candy bar combines light and fluffy marshmallow and smooth strawberry jelly wrapped in a rich and indulgent chocolate flavor coating.
24 BAR PARTY PACK: Spread the fun by sharing your favorite marshmallow candy with friends - this Bubu Lubu box contains 24 bars of candy– great for lunch boxes and snack times.
TASTE SENSATION: Once you have tried these Bubulubu bars at room temperature, why not try them refrigerated or frozen for a cool candy treat on a hot day.
HISPANIC CANDY: One of the leading Hispanic candy brands in the US, Ricolino's sweet treats are the perfect piñata filler and fiesta starter!

Pumpkin seeds

Bestseller No. 1

Terrasoul Superfoods Organic Pumpkin Seeds, 2 Lbs - Premium Quality | Fresh | Raw | Unsalted

Terrasoul Superfoods Organic Pumpkin Seeds (Pepitas), 2 Pounds
USDA Certified Organic, Non-GMO, Raw, Gluten-Free, Vegan
Unsalted and 100% organic pumpkin seeds are good for your health and for any diet.
Terrasoul Superfoods is a family-run business that sources the freshest and highest quality superfoods from all over the planet. Our mission is to make these amazing, healthy foods available to you at the lowest prices possible while paying our growers and employees fair wages.
100% Money-Back Satisfaction Guarantee - We stand behind our products and offer a 30-day money back guarantee, backed by an outstanding customer service team.

Halloween S'mores

Bestseller No. 1

S'mores

Amazon Kindle Edition
Adams, Lisa (Author)
English (Publication Language)
138 Pages - 01/26/2007 (Publication Date) - Gibbs Smith (Publisher)

Chocolate dipped Caramel Apples

Bestseller No. 1

Milk and Dark Decadence Chocolate Dipped Caramel Apples in Wooden Gift Crate

Two pure milk and dark chocolate covered caramel apples presented in our signature "Orchard Fresh" apple crate
One pure milk chocolate dipped caramel apple drizzled with white and dark chocolate
One pure dark chocolate dipped caramel apple drizzled with white chocolate and decorated in dark chocolate jimmies
Apples are packed in our signature "Orchard Fresh" crate and tied with a bow
Each apple serves 3-4. Gift messaging available at checkout

Velvet cupcakes

Bestseller No. 1

Cookie Dough Bites, Red Velvet Cupcake, 3.1 Ounce (Pack of 12)

PERFECT MOVIE NIGHT CANDY: Bring the movie experience home with Cookie Dough Bites - mouthwatering raw cookie dough coated in creamy milk chocolate.
TRY OUR FLAVORS: Cookie Dough Bites, a fan favorite since 1997, now comes in many flavors – be sure to try them all! And, let us know what your faves are.
TRY 'EM FROZEN: For a unique and delicious chilled treat, pop some in the freezer and enjoy them frozen or chilled. You'll thank me later.
UNFORGETTABLE TASTE COMBINATION: Delicious raw, edible bite size cookie dough smothered in creamy milk chocolate. Eat the entire package or be nice and share some with a friend or family member. Try some today and experience what Cookie Dough Bites fans have been enjoying for decades!

Sugared black marshmallows

Bestseller No. 1

Bath and Body Works 4 Pack Scentportable Fragrance Refill 0.2 Oz. Sugared Snickerdoodle, Vanilla Bean Noel, Strawberry Poundcake and Pumpkin Cupcake

4 Pack scentportable fragrance refill. 0.2 Oz
Sugared Snickerdoodle: Warm Spices, Creamy Vanilla, Sugared Musk
Vanilla Bean Noel: Vanilla Bean, Marshmallow Fluff, Vanilla Cake
Strawberry Poundcake: Fresh Strawberries, Golden Shortcake, Whipped Cream
Pumpkin Cupcake: Whipped Buttercream, Pumpkin Spice, Vanilla Cupcake

Chocolate-covered Pretzel
Black sugar doughnuts

Bestseller No. 1

Black Shinny Extra Fine Sparkling Colored Edible Cake Cookie Cupcake IceCream Donut Sparkle Sanding Sugar 6oz

Sanding sugar can be used to add sparkle and shine to your cakes, cupcakes, cookies and other desserts.
6oz Super Fine. Gives a crystal sparkling finish to food items.
SprinkleDeco Desert Toppers are great for any occasion including weddings, birthdays, baby showers, anniversaries and more.
These quality edibles can be used on donuts, cupcakes, cakes, icecream, cookies, cocktail glasses and a lot more.
Contains Sugar, Confectioners Glaze & Carnauba Wax

Pumpkin soda

Bestseller No. 1

Canned Pumpkin soup

Bestseller No. 1

Weruva Classic Dog Food, Funky Chunky Chicken Soup with Chicken Breast & Pumpkin in Gravy, 14oz Can (Pack of 12)

Funky Chunky Chicken Soup (14oz can, Pack of 12) Featuring boneless, skinless, white-meat chicken with pumpkin, carrots, and peas.
Weruva Classic Dog Food - Our premium lineup of artfully-crafted recipes with high-quality ingredients you can actually see and your dog will love
Your pup can stay funky, and not get chunky with this all-natural, low fat and low carb chicken soup.
Grain-free, Gluten-free, & Carrageenan-free. No corn, wheat or soy. Free from any artificial colors & preservatives.
Produced in Human Food Facilities under the Strictest B. R. C. Global Standards for Foods with responsibly sourced ingredients

Halloween-themed powdered hot chocolate

Bestseller No. 1

NESTLÉ MILO Chocolate Malt Beverage Mix, 3.3 Pound Can (1.5kg) | Fortified Powder Energy Drink

NESTLÉ MILO Chocolate Malt Beverage is fortified with 8 essential vitamins and minerals and comes in a 3.3-pound can (1.5kg)
MILO is a good source of iron, vitamin D, vitamin C, and vitamins B2, B3, and B6, plus one glass of MILO made with skim milk provides 50% of the daily calcium
MILO has the nutrients that fuel your child's energy to go further
Hot or cold, start your day with MILO because it has the nourishment your child needs to go further
With the goodness of cocoa, milk, and malt, a glass of delicious MILO is always a tasty family favorite

Mummy cookie cutter

Bestseller No. 1

Dark chocolate Truffles

Bestseller No. 1

Black sprinkles

Sale

Bestseller No. 1

Hot Cinnamon candies

Bestseller No. 1

Red punch drink

Bestseller No. 1

Butterscotch biscuits

Bestseller No. 1

Spoon Chocolate Mold, Food Grade Silicone Cake Molds Chocolate Ice Jelly Mold Sugarcraft Icing Biscuit Decor DIY Baking Craft Tools for Hot Cocoa & Coffee Butterscotch Handmade Chocolate Stirring

✅ Pratical Spoon Chocolate Mold: This durable and flexible silicone tray won't crack or break like plastic tray, you will find that is the best product for making chocolate snacks! You can use the mold to quickly make your favorite dessert.
✅ Food-Grade Material: This mold is made of high-quality food-grade silicone, safe and healthy. The temperature range is from -40°C to 230°C. This mold can be safely used in dishwashers, ovens, freezers, refrigerators and microwave ovens.
✅ Convenient to Use: Silicone is extremely stable, and can be directly in contact with food. After molding, it only needs to be turned upside down and ejected from the bottom. This flexible silicone mold offers a non-stick surface that allows the goods to pop out with a little push from the bottom.
✅ Easy to Clean: The silicone mold is easy to clean without sticking to your hands, and it is suitable for dishwasher, microwave, oven, refrigerator and freezer. The soft molds can be rolled up or stacked for storage. Once cleaned place the mold at a storage space far away from direct sunlight until next use.
✅ Multiple Purposes: You can create your own special chocolates, candies, ice cubes, jellos, soaps, lotion bars, crayons and more with this miraculous mold. You can use DIY to make edible dessert spoons, which can be delicious with hot drinks in winter.

Nachos

Sale

Bestseller No. 1

Black licorice

Bestseller No. 1

Wiley Wallaby Classic Black Licorice, 32 Ounce Resealable Bag

BLACK LICORICE: Our classic Gourmet Black Licorice is soft & tasty & features real licorice root extract and star anise oil, giving authentic licorice lovers everywhere the tastes they crave.
VEGAN CANDY: Our Australian-style licorice is certified vegan & kosher. Using only sustainable palm oils creates a delicious, fat-free & eco-friendly product. No high-fructose corn syrup.
GOURMET SNACK: Our licorice sticks are perfect for munching on any time. With a delicious & natural taste, it's a treat for everyone. Ideal for gift boxes, movie night, parties & picnics..
UNIQUE TRADITIONS: Family-owned Wiley Wallaby licorice is soft, chewy & bursting with flavor. Our brand is focused on creating a tasty snack that you can feel good about eating. Try our organic flavors, too!
CANDY MIX: With a focus on quality, Kenny's Candy manufactures delicious sweets. It offers red & black licorice, chocolates, gummy bears, fruit snacks & licorice, popcorn & snack mixes. Addictively delicious.

Apple slices

Bestseller No. 1

Norpro NOR-5133 Grip-Ez Fruit Wedger 16 Slice with BSE

Cores and slices into 16 even sections in one easy motion
Handles have santoprene coating to give you a soft, non-slip grip
Push plate pushes fruit up and out and protects blades when stored together
Stainless steel blades
Dishwasher safe

Apple Cider

Sale

Bestseller No. 1

Apple Cider Vinegar Gummy Vitamins by Goli Nutrition - 2 Pack - (120 Count, Organic, Vegan, Gluten-Free, Non-GMO, with"The Mother", Vitamin B9, B12, Beetroot, Pomegranate)

Vegan, Non-GMO, Gluten-free & Gelatine-free: Each bottle of Goli contains 60 delicious vegan, non-gmo, gluten-free & gelatine free Apple Cider gummies. Our formula will make Apple Cider Vinegar gummies accessible to anyone and everyone.
Better digestion, more energy, clearer skin, detox, immunity: Relieve digestion issues, experience more energy, watch your skin clear up and feel as your body detoxes with Goli Gummies. Enjoy all of the benefits of Apple Cider Vinegar without the downside of drinking it. Goli is an excellent and easy way to incorporate Apple Cider Vinegar into your daily routine.
Made in USA: with select ingredients thoughtfully curated from around the world. All Goli products are made in allergen-free state of the art facilities in the United States to ensure that the quality of our product is the highest it can be.
Real apples, vitamin packed, great taste: Made with real apples, beetroot and pomegranate, Goli Gummies are as delicious as they are good for you. Our vegan friendly formula is packed with Vitamin B12 and B9 that will help improve energy, support healthy skin and so much more.
Vitamin Angels: Goli wants to give back to the community by partnering with Vitamin Angels. For every bottle you purchase Goli donates a 6 months supply of vitamins to a child in order to fight malnutrition around the world.

Chocolate dipped marshmallows

Bestseller No. 1

Homemade Meatball Mummies

Bestseller No. 1

The Pampered Chef Mix N Chop #2583

Beveled pinwheel blades to chop with ease in any pan or bowl.
Dishwasher-safe.
Heat-resistant to 428°F.
Black with soft grip and thumb rest to help you comfortably grasp the handle and chop more easily.

Pumpkin patch Brownies

Bestseller No. 1

Bag of Unicorn Fart Cotton Candy

Bestseller No. 1

Unicorn Barf Cotton Candy - Rainbow Layers - Unicorn Party Favors Supplies Birthday Treats for Kids & Adults - GAG GIFT Stocking Stuffer

Mystical Unicorn Barf Rainbow Cotton Candy - 1 Resealable 3oz Fun Size Tub - 4"x6" container - 1 tub = 3 servings. Harness the power of real Unicorns with this fluffy weird treat that's sure to have everyone laughing
6 Magical Fruity Flavors - Cherry, Peach, Pineapple, Lime, Blueberry, & Grape - The most colors & flavors available anywhere! - BARF never tasted so good!
Re-Taste the Rainbow - Unicorn birthday party favors for boys & girls, classroom prizes, goodie bag candy, gag gifts for children, men & women, office party fun, bachelorette candy, bachelor party, funny gag gifts, white elephant, BFF & more!
Allergen Free - No Gluten, Nuts*, Soy or Dairy - Made with Pure Cane Sugar - Only the best for our little Unicorns! (*made in a facility that may process nuts)
Our Simple Guarantee - You'll LOVE our products or we'll refund or replace them at no cost to you. Guaranteed to be the safest, tastiest, freshest, fluffiest puke in town!

Chocolate cookies with fillings

Bestseller No. 1

Cheesecake

Bestseller No. 1

Pepper popcorn

Bestseller No. 1

SkinnyPop Sea Salt Pepper Popcorn Vegan Glutenfree NonGMO 4.4oz Grocery Sized Bags, Salt-And-Pepper, 52.8 Ounce (Pack of 12)

SEA SALT AND BLACK PEPPER POPCORN: Guilt-free snacking with an intentionally subtle amount of black pepper
POPCORN BAGS: Pack of 12, 1 ounce bags of SKINNYPOP Sea Salt & Pepper Popped Popcorn. A delicious and smart food for snacking with only 39 calories per cup
GLUTEN FREE SNACK: SKINNYPOP POPCORN is a great-tasting, gluten free and non-GMO snack with no artificial ingredients
SKINNYPOP POPCORN: Delicious SKINNYPOP popcorn has zero trans fat and is dairy free, peanut free, tree nut free, preservative free and is a good source of fiber
SKINNYPOP: Our delicious popcorn is a great alternative to Boom Chicka Pop, Smartfood white cheddar popcorn, bulk popcorn, caramel popcorn, Pirate's Booty, and other brands of individual popcorn snack bags

Halloween pumpkin pinata

Bestseller No. 1

Gummy worms

Bestseller No. 1

Black Forest Gummy Worms Candy, 5 Pound, Pack of 1

SO JUICY. SO GOOD: No need to get squirmy, Black Forest Gummy Worms are made with real fruit juice. Dirt not included. Fat-free & gluten-free, each wiggly gummy worm is as delicious as the last.
BLACK FOREST GUMMY WORMS: Our gummy worms will squirm their way to the top of your snack list faster then you can eat them. Made with real fruit juice, these juicy earth worms are even sweeter shared.
GET YOUR GUMMY ON: From gummy bears to gummy worms, fruit snacks to sour heads, Black Forest candy is the perfect sweet snack to add flavor to your day. Real fruit flavors, naturally juicy.
TASTE THE DIFFERENCE: What makes Black Forest gummies, fruit chews, & fruit snacks so good? Our classic & organic snacks have real fruit juice, so each gummy bear, chew, or fruit snack is soft, chewy, & fruity.
SO JUICY, JA. You'll love the juicy goodness of Black Forest gummies and fruit snacks. Add a moment of fun to your day with Black Forest candy, whether you treat yourself or share with others.

Halloween-themed Oreo cookies

Bestseller No. 1

Oreo Chocolate Sandwich Halloween Cookies, Special Halloween Edition, 26.52 Oz

This bulk pack contains 34 individually wrapped 2-packs of Halloween trick or treat OREO cookie packs.
Nothing compares to the iconic OREO Halloween cookie. The original combo of cream filling sandwiched between two chocolate cookies has been winning hearts (and stomachs) for over 100 years.
Enjoy the sandwich cookie you love, in a Halloween inspired package! With the same great chocolate cookie and OREO creme taste, this sweet treat is a delight.
This box is perfect for trick or treaters, on-the-go, party favors, goodie bags, lunch boxes, goodie jars, Halloween parties, dessert, lunch, and office snacks.
Each serving of trick or treat cookies is only 100 calories per pack.
Clothing/Accessories for Halloween Care Package
Trying to decide on the best Halloween apparels that'll give that frightfully delightful look to someone who's short of costume ideas? Here's a list of ideas to get that transformation for Halloween:
Harry Potter tie

Bestseller No. 1

MISS FANTASY Cosplay Tie for Birthday Party Costume Accessory Necktie for Halloween Party Red Tie for Harry (Red)

Wide Application-This cosplay red tie is perfect for cosplay dress up party, costume party, Halloween party, Christmas party, birthday party and on.
Not One Time Use Props-The necktie for harry is made of high quality smooth fabric-polyester, very well made, and you can wear it anytime.
Gift Packing-Our cosplay tie is packed with an exquisite kraft paper box with MISS FANTASY brand,it is perfect for giving gifts to your kids, friends and families.
Suit for Adults&Kids-The cosplay necktie size is L57''xW2.5'',it is suit for adults and kids.
Free Risk Purchase-If your order don't completely excite or delight you, we'll make it right with a hassle-free exchange or refund as soon as possible.

Exorcist mask

Bestseller No. 1

60's black scarf

Bestseller No. 1

Yesland 60 Packs S Hooks, Black 2-3/8 Inches S Shaped Hooks Hanging Hangers Pan Pot Holder, Perfect Rack Hooks for Pan, Pot, Coat, Bag, Plants in Kitchen, Work Shop, Bathroom,Bedroom & Garden

Package includes: 60 black S hooks and each hook is 2-3/8 inches in length and 0.14'' in thicknes. The Small bend on one end fits nicely and tightly on the racks. The other Large end is good to hold items.
Yesland S hook is made of heavy duty metal steel and the maximum bearing weight: nearly 11 lb / 5 kg. Designed to handle heavier loads, sturdy and last for a long time
This S hook is designed for hanging kitchenware, towels, bags, clothes, scarf, flowerpots, gardening tools, office supplies, and shop tools and more on shelves and racks tightly. With the help of this design, your kitchen will be more clean and tidy.
Yesland hooks won't scratch anything or surface, so you do not need to worry about scratching your items when hanging them on the hooks.
These items are simple, easy to use and carry, it doesn't need to drill on your beautiful house and wall. Without need of nails, screws, or adhesives.

Pumpkin Enamel Pin

Bestseller No. 1

Hulk hands

Bestseller No. 1

Superhero Boxing Gloves Smash Hands Fists Incredible Superheros Soft Plush Toys Cosplay Superhero Costume Gloves, Birthday Gifts for Kids, Teens, Girls Boys. (1 Pair, Green)

❤️ SUPER QUALITY, SOFT & LESS IMPACT: The boxing gloves made with high quality Lycra cotton (Fabric) + 3d PP polyester cotton (Filler) materials, exquisite workmanship, filled with high quality 3D PP polyester cotton materials fully, it makes your kids hands won't be hurted by a strong impact, protect your kids hands very well!
❤️ SUPER HERO DESIGN & SIZE: The boxing gloves smash hands with creative SUPER HERO green design, make your kids look like a superhero in the movie, very cool! The boxing gloves height: 30 cm/11.8 inch, palm width: 20 cm/7.8 inch.
❤️ GREAT FOR BOXING TRAINING, COSPLAY & HOME DECORATION: The smash hands boxing gloves perfect for your kids boxing training, and it work as cosplay super hero fists gloves, perfect match with cosplay costumes! And besides, you can put it in kids bedroom or place it on kids reading desk for a decoration so that adding a sense of heroism, you can imagine it's so great!
❤️ AWESOME KIDS TOYS & GIFTS: The boxing gloves smash hands not only suitable for kids boxing training but also take it as a special entertainment gift to teenagers perfectly. This pair of smash hands fists gloves also can be good plush soft toy for christmas or birthday gifts to kids, they will like it very much and very grateful to their parents for giving them a wonderful gift!
❤️ Good Shopping Experience: We're 100% dedicated to each buyer complete satisfaction, good quality promised. Wish you have a good buy experience from Honmach!

Glow-In-The-Dark Zombie Teeth

Bestseller No. 1

Pretty Little Pumpkin kid's shirt

Bestseller No. 1

Hocus Pocus

Amazon Prime Video (Video on Demand)
Bette Midler, Sarah Jessica Parker, Kathy Najimy (Actors)
Kenny Ortega (Director) - Mick Garris (Writer) - David Kirschner (Producer)
English (Playback Language)
English (Subtitle)

Skull Pin

Bestseller No. 1

Skull Mini Pin ~ Antiqued Pewter ~ Miniature Lapel Pin ~ Sarah's Treats & Treasures

The Skull miniature lapel pin is Hand Crafted, Hand Sculpted, Hand Finished, True American Art by G.G. Harris
Lead-Free Fine Antique Pewter Used In all designs, this design is the Antiqued Pewter version of the Skull
Packaged by Hand and Proudly Made in the USA! These Miniature Pins are perfect for any occasion and are loved by everyone!
Beautiful Designs, Beautiful Metals, and Beautiful Animals create these one of a kind works of art!
Wear on your Hat, Jacket, Lapel, Tie, Backpack or anywhere! Single Tacked to ensure proper placement of this wonderful hand created art.

Black Hooded Cape

Sale

Bestseller No. 1

Rubie's mens Full Length Hooded Cape Party Supplies, Black, One Size US

Ankle length black cape with hood
Buttons at the base of the hood
One size fits most perfect for dress-up, role play, stage costuming witches, vampires, royalty, and more
Look to rubies for all your character accessory needs
Rubies costume company is a family owned business based in new york with more than 60 years of experience bringing children and adults the costumes and accessories they want to halloween and year-round dress up

Black cream makeup

Bestseller No. 1

Amscan 840952 Black Cream Makeup Costume Accessory | 1 Piece

Package Includes: 1 Black makeup cream
This features a tube of non-toxic black makeup that is easy to apply to create the foundation for your look
Squeeze the theatrical grade makeup out of the tube and apply it with your fingers, then wash off it all off with soap and water after
Perfect for halloween, zombie costume, vampire costume, gothic costume or stage performances
It has a size of 0.7 oz and it is perfect for teens and adults

Halloween Bloody Tshirt

Bestseller No. 1

Bloody Halloween Famous Serial Slasher Killer T Shirt T-Shirt

If you love cult horror classics, you are going to love this bloody gore tee! Perfect for your scary serial slasher fanatic friends.
Great present for moms, dads, sons, daughters, and friends on birthdays, Halloween, Day of the Dead, or Christmas.
Lightweight, Classic fit, Double-needle sleeve and bottom hem

Batman Mask

Sale

Bestseller No. 1

BATMAN Voice Changing Mask with Over 15 Sounds, for Kids Aged 4 and Up

SOUND LIKE BATMAN: Now you can talk just like Batman With the Voice Changing Mask on, speak normally and the voice changer will automatically change your voice to Batman'S commanding voice.
OVER 15 PHRASES AND SOUNDS: Push the button on the side of the mask to activate phrases, sounds and light-up eyes! With over 15 phrases and sounds, you'll feel just like the caped crusader as you play!
IMAGINATIVE PLAY: Suit up as Batman with the Voice Changing Mask and play out your own exciting superhero missions in Gotham City! Add to your tech with the Gauntlet (sold separately) and battle!
The Batman Voice Changing Mask makes a great gift for kids and Batman fans aged 4 and up. Includes 3 AAA Duracell batteries. Become the ultimate superhero with the Batman Voice Changing Mask!
Includes: 1 Voice Changing Mask, 1 Instruction Guide

Black Halloween gloves

Bestseller No. 1

SAVITA Long Black Elbow Satin Gloves 21" Stretchy 1920s Opera Gloves Evening Party Dance Gloves for Women

Premium Quality:Black gloves are made of exquisite satin.Durable and Comfortable.Decent Stitching and Shiny outlook.
Perfect Size:Satin gloves are 21 inches in length from fingertip to the end.Finger length is 3.2 inch.Fit you hands perfectly and never fall down.Not too tight or too loose.One size fits all with stretchy.
Wide Usage:Long black gloves go well with the flapper dresses.Suit for all kinds of special occasion,such as wending party, costume party, prom, opera performance, stage performance.Wear the gloves instantly to show your charm.
Delicate Design:Elbow Length gloves come in black color.Stylish,classic, beautiful pattern.Match your cloth in various styles and colors.Make you stand out and catch people's eyes easily.
Easily Use:Evening gloves are easy to put on and take off.A must have to party lovers.Notes:length, tight or loose depends on your arm circumference.

Skeletal Hair clips

Bestseller No. 1

Night and Fog (English Subtitled)

Amazon Prime Video (Video on Demand)
Michel Bouquet, Adolf Hitler, Reinhard Heydrich (Actors)
Alain Resnais (Director) - Alain Resnais (Writer) - Anatole Dauman (Producer)
(Playback Language)
Audience Rating: NR (Not Rated)

Rubber snake

Bestseller No. 1

Wild Republic Rubber Snake, Ball Python Toy, Gifts Kids, 26"

Bring the magic of the most popular Snake, the ball Python, into your home with this quality toy from Wild Republic.
Age is but a number, because we guarantee someone of any age will enjoy the gift of this ball Python.
Create curiosity about the wonders of wildlife and educate children about nature through imaginative play with this high-quality Snake.
This slithering friend is made of phthalate-free, lead-free and durable materials while being easy to clean with soap and water.
In its natural position This rubber Snake stays in a coiled position that you can easily take with you, but it can extend to 46 inches long.

Zombie Necklace
Goddess Arm Cuff

Bestseller No. 1

Finrezio Greek Goddess Headband Arm Cuff Bridal Jewelry Set Roman Laurel Leaf Branch Crown Armlet Upper Arm Band Bracelet Adjustable (A:Gold Tone)

GREEK ROMAN HEADPIECE ARMLET SET - One order you will get a classic gold headband armband jewelry set, it is great for bridal, or as a costume jewelry.
EYE-CATCHING JEWELRY SET - The Roman / Greek goddess headpiece and arm band jewelry set is a majestic and sophisticated goddess costume accessory that will make you feel like a Greek / Roman empress or princess.
MATERIAL & SIZE - The gold leaf jewelry set is made of high quality alloy, Well-crafted gold metal laurel wreath leaf headband adorned section is 5.5 X 4.7 X 1.2 inches (14 X 12 X 3 cm), the arm band is 3 inches (7.5cm) inner diameter, both of them are adjustable design, one size fits most, suitable for girls 4+, teenagers and women adults.
OCCASIONS - Great for wedding, grecian goddess costume, cosplay, prom, special occasions and formal parties. A perfect gift for your girlfriend, lover and yourself.
RISK FREE GUARANTEED - When You Receive The Product Within 365 Days, If you Are Not Satisfied With Our Products, Contact Us Any Time, We Will Get You Back Within 24 Hours Try Our Best to Make Things Right. We Just Hope You Have a Pleasant Shopping!

Spider rings

Bestseller No. 1

Spider Rings & Halloween Party Favors (spider rings 72)

These Creepy Crawlies Are Sure to Elicit Squeals of Fright at your Halloween Bash
What a Tangled Web We Weave! These Spider Rings Are a Great Addition to Any Creepy Theme Party
These Plastic Spider Rings Set the Right Tone for Halloween and Theme Events
These Black Widow Spiders are Great Halloween Party Favors and Decorations. Perfect for Slipping Into Trick or Treat Bags
These Creepy Spider Rings Come in a Party Pack of approximately 72. They are Approximately 2" Wide from Leg to Leg

Slit Wrist bracelet

Bestseller No. 1

Elf Ears

Bestseller No. 1

6 Pair Fairy Pixie Elf Ears for Halloween Christmas Cosplay by Kbraveo

6 Pairs different design,short elf ears,long elf ears,half elf ears
Size fits most ears,occasion,cosplay,halloween,christmas,masquerade,carnivals and fancy dress parties
Extremely lifelike, give you a special experience.
The fairy goblin ears are made of latex,soft and comfortable material, can folded and knead, will not be deformed. It can be repeated to use
Good workmanship,can last for several years. Long elf ear is 4.72 inches in length, short elf ear is 3.94 inches in length. Half elf ears is 2.56 inches and 1.97 inches.

Chucky Mask

Sale

Bestseller No. 1

Child's Play 2: Evil Chucky Mask Standard

Size: Standard
Natural latex full-head mask has slit at back for access
Eye openings allow limited vision
Officially licensed
NOTE: This product may need cleaning prior to use due to the manufacturing process.

Wonder woman lasso

Sale

Bestseller No. 1

Rubie's DC Comics WW84 Wonder Woman Light Up Lasso, One Size

OFFICIALLY LICENSED Warner Bros. and DC Comics WW84 costume accessory, look for trademark on label and packaging to help assure you've received authentic safety-tested item
Lighted Lasso costume accessory
Finish your Wonder Woman look
For a photo worthy costume look, combine Wonder Woman's classic hero and winged golden outfits with Cheetah's distinctive look - available in sizes for children and adults
Rubie's brings fun and fantasy to dress-up with the broadest selection of costumes and accessories, offering everything from full mascot suits to masks and wigs, from deluxe licensed costumes to simple starter pieces, from costume shoes to character make-up, and so much more

Skull and teeth necklace

Bestseller No. 1

GemShark Black Choker Shark Tooth Necklace for Boys Girls Handmade Skull Evil Eye Beading Pendant Hawaiian Beach Surfer Charms Necklaces (0.8 inch Tooth)

Material of shark teeth 20.0-24.0 mm Upper tooth Carefully Selected in Perfect Quality & Beautiful shape, Snow white, Triangle shape, Upper bull only.
Steady Black Cord Choker Necklace handmade Knotting. Hawaiian shark tooth necklace was recognized as a symbol of protection and strength, Symbolically for Boys, Men ,Women, and Girls
Blace Choker Necklace for Girls Boys, Pendant Necklace Length is adjustable from 0-70 CM (0-27.5 inch)
Charms necklace, A gift for kids boys and girls, your boyfriend, girlfriend, husband, wife, friends etc. Perfect gifts for Christmas, Birthday, Anniversary, Easter.
Necklace of Shark tooth would be slightly vary on shape and size, Each is Unique.

Black Magnifying glass

Bestseller No. 1

Black Fishnet Pantyhose

Bestseller No. 1

Eye-patch

Bestseller No. 1

Under Eye Collagen Patches Eye Masks with 24K Gold and Snail, Eye Gel Treatment Masks for Puffy Eyes, Eye Pads for Dark Circles, Under Eye Bags, Anti Wrinkle, Moisturizing Improves Elasticity 30 PAIRS (Gold & Snail)

SOOTHING: 60pcs of under eye patches containing snail slime, 24k gold and peptides, hydrates your skin reducing wrinkles, dark circles and puffy eyes.
100% ESSENCE: under eye masks, hydrogel patches with 100% Essence that penetrates the skin melting for a dual effect, recharges hydration and resilience to dull eye area, restores elasticity, firming skin, reducing the appearance of under eye bags.
MOISTURIZING: Intensive care with the highly moisturizing and highly adhesive hydrogel.
WRINKLE-CARE: Anti wrinkle and moisturizing effect, long-lasting moisture. With natural ingredients that provide a long-lasting moisturizing effect to the skin around the eyes. You will notice your skin refreshed and hydrated from the very first application.
COMPLETE TREATMENT FOR MEN AND WOMEN: Easy to apply, delicate skin care in just 15 minutes. Improves the dark circles and tired eye area making it radiant and healthy. Reduces puffiness and wrinkles around the eyes. Can be used around the eyes, neck, forehead and around the mouth area.

Inflatable Unicorn horn

Sale

Bestseller No. 1

Black Rhinestone Whip

Bestseller No. 1

Demon Horns With Teeth

Bestseller No. 1

Glow-In-The-Dark outfit

Bestseller No. 1

Neva Nude Super Glow In The Dark Starry Nights Nipztix Pasties Nipple Covers for Festivals, Raves, Parties, Lingerie and More, Medical Grade Adhesive, Waterproof and Sweatproof, Made in USA

SUPER GLOW IN THE DARK STARRY NIGHTS NIPZTIX PASTIES: Each package contains one awesome single-use pair of pasties that lasts for a minimum of 8-12 hours. They hide your thunder while allowing you to shine like a motha effin' diamond! Spice up your cutest outfits, wear under tanks, lingerie, or even replace a bikini top 😉
COMFORTABLE AND EASY TO WEAR: Self-adhering with an easy, peasy application using the highest quality Medical Grade, Hypoallergenic, and Latex Free Adhesive. Easy and painless to remove.
WATERPROOF AND SWEATPROOF!: Nipztix are great for raves and rendezvous, parties and poolsides, and festivals or fashion emergencies. Whatever the occasion, they are provocative...They get the people going!
ONE SIZE FITS MOST: Dare to (almost) bare as much as you'd like with our Nipztix pasties! Sizing is based on the average areola...yay for research! 🙂 These pasties are 3.125" wide by 3.375" tall. Note: All products are handmade with love and may vary slightly from image.
MADE IN USA AND FEMALE OWNED & OPERATED: All Neva Nude products are created with love in sunny California using locally sourced fabrics. Match Nipztix with your your fav Neva Nude products: Glitz Grenade, Naughty Knix, Crystals, & BodiStix!

Black body glitter gel

Bestseller No. 1

Dripping Blood Ghost Face Mask

Bestseller No. 1

SCREAM MASK W BLOOD AND PUMP

Make everyone scream in horror when you throw this Dripping Blood Ghost Face mask on to complete your costume
This horror mask oozes non-toxic fake blood at the top and collects it at the bottom; See through black mesh fabric covers the eyes and the mouth to conceal your identity
Our authentic slasher mask is one size and fits most teens and adults
Frighten your friends and neighbors not just for Halloween, but also for spooky themed parties or for pranks
Creep your friends out time and time again when you reuse this Scream mask

Evil Clown mask

Bestseller No. 1

Lab coat

Bestseller No. 1

VOGRYE Professional Lab Coat for Women Men Long Sleeve, White, Unisex (Small, White)

Soft fabric, as well as durability. High quality lab coats are needed to protect you in work environments.
Professional Lab Coat. Custom Styled for Men and Women. Size S-Bust 39.4"//Size M-Bust 41.3"///Size L-Bust 43.3"///Size XL-Bust 46.1"///Size 2XL-Bust 49.2".
Two Waist Pockets and one Chest Pocket with Pen Holder/ Modern Design.
Ignore size chart,please kindly refer to our size chart image , rather than follow the "Size Chart"; If you prefer the "Compression-Fitting",just choose one size down on the size chart
Garment Care: Machine washable, low ironing when necessary.

Black police Badge

Bestseller No. 1

Googly eyes

Bestseller No. 1

DECORA 500 Pieces 6mm -12mm Black Wiggle Googly Eyes with Self-Adhesive

Material: Plastic Color: Black Quantity: 500 Pieces
A bag contains 500 pcs wiggle eyes in 5 different sizes--6mm, 7mm, 8mm,10mm and 12mm.
Perfect for slime making and craft projects with kids and the wiggly part is the best part for the kids
Wiggle eyes animate puppets, pet rocks, photos, drawings, just about anything
These cute eyes are perfect for creating fun designs on puppets, dolls, birthday cards, and much much more

Marilyn Monroe Wig

Bestseller No. 1

Black classical beret

Bestseller No. 1

Halloween Themed bracelets

Bestseller No. 1

Motarto 60 Pieces Halloween Themed Slap Bracelet Halloween Snap Bracelets Toys Slap Bracelets Wristbands for Happy Halloween Favors, Assorted Halloween Designs

Packing: there are 60 slap bracelets with Halloween elements in the package, each of which is 8.7 x 1.2 inches, rich quantity and styles to provide you with a variety of inspiration, easy to match all kinds of Halloween costumes
Design: slap bracelet with a unique appearance can attract more attention, with various Halloween elements printed on the surface, such as castles, ghosts, pumpkins, potions, spiders, skeletons, witch hats, black cats, etc.; clear printed patterns finely show the unique design
Safety material: the inside of the slap bracelet is high quality metal core, the outside of it is tightly wrapped by soft PVC material, the edge is firmly sealed, not easy to break, high quality material can be stored for a long time, is the ideal Halloween party decoration
Easy to use: just pat the bracelet on the wrist and fit the wrist suitably; these slap bracelets will not damage or scratch your skin and can be worn for a long time; they can be worn on the wrist, ankle, arm, which are fashionable, beautiful and eye-catching
Wide application: slap bracelets are suitabel for Halloween party supplies, birthday gifts, game awards, student prizes and candy bags; with the appearance of the Halloween theme will be affected by the likes of people, they can play all day wearing these bracelets

Vampire Fangs

Bestseller No. 1

Scarecrow Small Deluxe Custom Fangs

Equipped with a quick and easy molding kit
Designed for people with smaller teeth, or aiming for a subtle look
Clip-on fit, reusable
Comfortable and realistic
Non-toxic and safe on teeth

Bleeding Heart Necklace

Sale

Bestseller No. 1

Controse Silver-Toned Stainless Steel Bleeding Heart Necklace with Pendant (17" - 19" Adjustable Chain)

The stainless steel Bleeding Heart Necklace with adjustable chain is decorated with beautiful red epoxy for style / The Bleeding Heart necklace and pendant are made with high grade 316L stainless steel / Also included is a beautiful gift pouch / The pendant is well designed and nicely polished / The piece has a raw, edgy yet artful look
Size: W: 1.1" H: 1.96" / Necklace: adjustable 17" - 19" chain / Material: High-Grade 316L stainless steel necklace and pendant / All our stainless steel jewelry is made of the highest quality materials that won't tarnish or rust and that are easy to maintain
Makes a Perfect Gift for many Occasions: Our bleeding heart necklace makes a great gift idea for women on Valentine's Day, Mother's Day, Christmas (xmas), birthdays, graduations, weddings and anniversaries
Controse a Name You Can Trust: We have been in business for many years and promise to deliver only solid and durable jewelry pieces that are perfect to keep as daily jewelry for years to come
Product Guarantee: 30-Day Money Back Guarantee or Exchange. For any product inquiries or issues please contact us. We generally reply within 24 hours.

Harry Potter charm bracelet

Sale

Bestseller No. 1

Bracelet Harry Potter Charms Themed 8" Friendship Bracelets with Jewelry Bag For Teens Girls

⛓ Harry Potter: Beautifully designed charm bracelet, a timeless item containing many characters, sayings and artifacts from the wonderful story
⛓ CHARMS AND STONES: Our bracelet contains 12 charms, contains silver charms. The bracelet contains cut stones to further enhance the charm bracelet
⛓ JEWELRY BAG: Our bracelet comes in beautifully beige gift bag, so it is perfect to give as a gift to a loved one.
⛓ FITS ANY SIZE: Measuring 8" (20cm) wide the bracelet has a clasp at the end to ensure not only is your bracelet secure but it can be adjusted to fit any size wrist ensuring it is the perfect gift for children or adults.
⛓Great for: Gifts, Disney-bound adventures at the park, cruises, birthday celebration, Halloween, Christmas, Party, Fashion Show, Photo, Prom., and of course-just because

Black lipstick

Bestseller No. 1

NYX PROFESSIONAL MAKEUP Liquid Suede Cream Lipstick - Alien (Black)

Matte Liquid Lipstick: Doll your lips in high impact color with NYX Professional Makeup Liquid Suede Cream Lipstick; A striking long wearing matte finish is just a swipe away with this plush liquid lipstick
Long Lasting Creamy Color: Available in bold shades, this super pigmented liquid matte lipstick is velvety soft and infused with nourishing avocado oil and Vitamin E for long wearing, creamy matte lipstick color
Lip Products For The Perfect Pout: Doll your lips in plush, creamy, perfection; Try our complete line of lip products including lipstick, lip gloss, lip cream, lip liner and butter gloss
Lip Products For The Perfect Pout: Doll your lips in plush, creamy, perfection; Try our complete line of lip products including lipstick, lip gloss, lip cream, lip liner and butter gloss
Cruelty Free Cosmetics: We believe animals belong in our arms, not in a lab; All of our makeup is certified and acknowledged by PETA as a cruelty free brand; We don't test any of our products on animals

Grumpy old man mask

Bestseller No. 1

Graveyard scene earrings

Bestseller No. 1

LEGO Harry Potter and The Prisoner of Azkaban Expecto Patronum 75945 Building Kit (121 Pieces)

Build and play out LEGO Harry Potter and the Prisoner of Azkaban Forbidden Forest scenes with Harry Potter, Sirius Black, Dementors, Harry's stag Patronus—and a cast-spell shooting function!
This Expecto Patronum Forbidden Forest playset includes 4 minifigures: Harry Potter, Sirius Black and 2 Dementors
Larger tree measures over 5" (13cm) high, 3" (8cm) wide and 1" (4cm) deep Stag Patronus figure stands over 2" (7cm) tall
121 pieces – Playset for boys and girls aged 7+ and for fans and kids of all ages
The LEGO Harry Potter Expecto Patronum 75945 set can be built together with all other original LEGO sets and LEGO bricks for creative building

Black fake teeth

Sale

Bestseller No. 1

Mehron Makeup Tooth FX with Brush (.25 ounce) (Black)

Tooth FX is a Theatrical Special Effects Tooth Paint to enhance character Makeup
Safe, non-toxic and cruelty-free
Paint onto teeth for a broken or missing tooth effect
Easy application with the brush applicator brush applicator
Proudly Made in the USA since 1927

Kiddies Mickey Mouse Ears

Bestseller No. 1

4 Pairs Lovely Sequin Mouse Ears Hair Clip Glitter Hair Accessories Party Favor Decoration, Mouse Ears Barrettes Bow Clips for Children and Adults (Classic Hair Clip)

4 Pairs lovely mouse clip: package includes 4 pairs sequin mouse ears hair clips, the front and back of the headband are both equipped with shiny sequins, classic and popular, add highlights to your look
Exquisite workmanship: each pair of hairpins is handmade, using good quality and durable sequins and hairpins, and the hairpins and mouse ears are firmly pasted, not easy to break
Barrettes design: these mouse ear hair ornaments are not hair bands, so as to avoid uncomfortable wearing of hair bands, independent mouse ears can be adjusted according to everyone's habits; Clip design is more stable and not easy to fall
Proper size: each mouse ear hairpin is 3.5 inches long and 2.85 inches wide, which are applicable for children and adults, one size fits most
Wide application: the mouse hair clips fit for vacation, party, Christmas, a mouse theme party decoration, etc.; This mouse ear is always a children's favorite gift, let your kids be a part of the fun with these great mouse ears

Black Phantom mask

Bestseller No. 1

ZbFwmx Half Face Masquerade Mask Halloween Costume Phantom of The Opera Mask for Men and Women

Material: Hard plastic, it is durable and nevertheless very delicate
Size: 18cm/ 7.1" Wide and 15cm/ 5.9" High
One size fits most, Top grade quality, stand out with this cool look
It was comfortable, lightweight, it molds easily on the face, It comes with a matching ribbon to tie it around the head. It will remain tied for the night
Perfect for New Year's Eve Christmas masquerade party, carnivals,masquerade, Mardi Gras, cosplay, fashion shows,mask events, prom,etc

Black skull Bandana

Bestseller No. 1

Harry Potter glasses

Bestseller No. 1

YoHold Wizard Glasses with Round Frame No Lenses and Lightning Bolt Tattoos for Kids Halloween, St Patrick's Day Costume Party, 16 Pack of Each, Black

✅【Perfect Size】Wizard glasses 4.9'' long and 1.96'' wide, lightning scar tattoos 1.5'' long and 0.5'' wide; flexible glasses frame perfect for different face sizes of kids and teenagers, even adult
✅【Skin-Friendly Materials】Wizard glasses made of food-grade plastic, black color; temporary lightning bolt tattoos with non-toxic material, no worry about allergy to skin and easy to remove
✅【Solid & Lightweight】 Compared to purely plastic wizard glasses, our glasses come with screw-in connection joint between light frame and arm, more solid and durable; smooth & glossy glasses frame for face-friendly
✅【Multi-functional Usages】 Ideal decorations for Halloween and St. Patrick's Day themed birthday party event, a wonderful addition to your kinds of costume party supplies
✅【What You Get】 16 pack wizard glasses+ 16 pack lightning bolt tattoos+ friendly customer services; 100% MONEY-BACK Guarantee and LIFETIME Quality Warranty

shark-biting hat

Bestseller No. 1

Metal handcuffs

Bestseller No. 1

Adult Food Funny Outfits

Bestseller No. 1

Ice Cold Beer Bottle Halloween Costume - Adult Funny Food Drinking Outfit

CRACK OPEN A GOOD TIME: Let everyone know that you're the life of the party and the best in the world with this fantastic beer bottle costume
DON'T STOP THE PARTY: Includes one ice cold beer costume that fits right over your clothes and has a face hole so you can drink comfortably
ON THE ROCKS: Great as a single bottle of booze, as 6 pack group costume, or combined with a food costume. See Hauntlook's Supreme Pizza costume for a tasty couple idea. Great for Halloween, frat parties, dress up contests, or Oktoberfest
NO STRAIGHT EDGE MATERIALS: Made from 100% polyester for a comfortable fit. Resists wrinkles and shrinking
WHAT'S YOUR #HAUNTLOOK? If you love your costume, be sure to check out Hauntlook decorations, bags, and other spooky accessories!
Entertainment/Miscellaneous For Halloween Care Package
Looking to include fun and eerie looking items in your care box to give someone a good scare, a helpful Halloween supply or just an exciting holiday? Here are some of the most loved Halloween-themed items to shop for:
And that's it – 200+ Halloween Care Package Ideas perfect to spice up the holiday for family and friends. What's your favorite item on the list to receive in a care package? What items are essential for a Halloween Care Package to you?
Let's hear them through the comments section!