Becoming a mother is a beautiful feeling, but to be honest, the prior nine months feels like hell.
Pregnancy is quite a lot to handle, and during this period, the pregnant lady needs your love and support.
An excellent way to show care to a pregnant lady, whether she is your wife, friend, colleague or old neighbor is to put together a pregnancy care package for her.
A Pregnancy Care Package is a box filled with super useful items to help a lady through pregnancy. It is a beautiful way of showing support, love, and assistance to her and the baby on the way.
However, deciding on the right items to include in a care package for a pregnant lady can be a pain in the ass.
In this article, we are going to teach you how to put together a kicking Pregnancy care package. Also, we are going to share a ton of Pregnancy Care Package Ideas to help you fill the care box.
How to Make a Care Package for a Pregnant Lady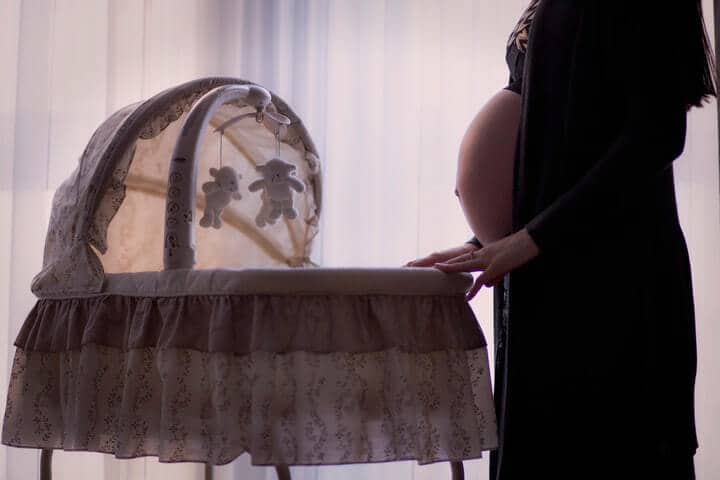 Before you make any purchases for a pregnant lady, start by checking with her or her partner, to find out what items she's allowed to get and what items are off-limits for medical or personal reasons.
Next, draw out your budget and decide on how much you're willing to spend on purchasing items, packaging, and shipping of your care box (if you're sending overseas).
If you'd rather not use an old box, you can purchase one from online shipping companies or the post office
If the receiver of the Care Package resides close to you; you could decide to have it sent to her through a delivery service or delivered yourself.
When shipping your care package abroad, you'd be required to fill a customs form. You would also be required to submit information such as your residential address, the receiver's address and a list of all the content of your box.
Shipping regulations should also be strictly adhered to.
Arranging the content of your box correctly would also be helpful so that edibles do not come into contact with harmful substances (like lotions, antiseptics, etc.) and ruin them.
If you'd like, you could decide to decorate your box with colorful markers, ribbons and tissue paper. Also, remember to tape the box properly to keep it from opening up.
Essentials for a Pregnancy Care Package
During that long period of pregnancy, certain items make the entire process a bit more comfortable and easier to deal with. Here's a list of some of the most important that she'd appreciate getting in her Pregnancy Care Package:
Belly band
Flip-flops
Nausea-reducing candies
Colorful maternity dresses
A new pair of underwear
Comfortable lace lingerie
All-natural nipple butter
Nourishing Belly oil
Parenting magazines
Comfy bedroom slippers
Insulated Tumbler
Toiletries
Baby wipes
Hand Sanitizer
Nursing pads
Natural hand and Face Lotion
Mints
Mouthwash
Acupressure wristbands for nausea
Comfy yoga pants
Mini pregnancy tracking chalkboard
Comfortable Maternity shirts
Maternity Robe
Comfortable UGG slippers
Pregnancy book
Preggie Pop Drops
Portable water bottle
Breastfeeding milk catcher
Comfortable cup bras
Hot and Cold Gel Pack
Comfortable pajamas
Anti-stress body oil
Elastic-waist pants
Leg and Foot Gel
Tums Ultra Assorted Berries
Washable breast pads
Stretch Mark Cream
The Belly Book
Earth Mama Organic Tea Sampler
Foot Soak
Morning sickness relief pregnancy tea
Lavender scented shower gel
Pedicure Gift Certificate
Portable rolling massager
Chapstick
Calcium chews
Drinking straws
Pack of Thank You cards and stamps (for well-wishers)
Sugarless gum to avoid spitting
Sour candy
Edible Ideas for Pregnancy Care Package
If she's like any other regular pregnant lady, she'd be getting cravings occasionally for some of the weirdest things. While it is important to consider what's healthy and what's not first, here are some popular edibles to indulge her with:
Dark chocolate
Bottle of Honey
Yogurt
Starbucks Gift Card
Caramel Bites
Organic Fruit Roll-ups
Ginger candy
Applesauce
Chamomile tea
Cucumber juice
Soybean Milk
Fruit juice
Low fat Ice-cream
Cheese
Maple Syrup
Red Raspberry leaf tea
Homemade muffins
Herbal Tea
Lemonade Drink Mix
Cocoa Powder
Low-sugar drink
Brownies
Crackers
Ginger ale
Pumpkin seeds
Blueberry Juice
Nutella
Dried fruit
Protein powder
Wheat biscuits
Apple slices
Tummy Tamer Tea
Whole-grain bread
Peanut butter cups
Jam
Caramel Apple Pops
Lemon Hard candy
Nuts
Chocolate cookies
Oat bar
Organic milk
Canned veggies
Fruitcake
Pack of Pretzels
Saltine Crackers
Fruit smoothies
Granola bar
Lemon Tea
Ginger thin cookies
Gift Card to her favorite restaurant
Wellness Ideas for Pregnancy Care Package
Nothing is as important as having a safe 9-months pregnancy and bringing forth a healthy baby full of life. However, the health of the mother herself is of utmost importance at this stage. Here are some thoughtful wellness supplies she'd love:
Aloe Vera Facial Mask
Safe Hemorrhoid-relief products
Emergen-C Packets
Vibrating Eye Massager
Pack of Organic Prenatal Juice
Compression socks
Cocoa Butter Lotion
Apricot Oil
Stress balls
Glorious Glow Facial Wash
Lavender Oil
Glucose Tablets
Puke Bags
Organic toning oil
Salt lamp
Peppermint foot cooling cream
Foot cream
Organic Bathing Herbs
Organic Purified Coconut Oil
Leave-In Hair Conditioning
Organic Deodorant
Back Massager
Shea Buttercream
Bath bomb rocks
Oil-free Facial wipes
Calendula Oil
Vitamins B6
Lush Magic Muscle Massage Bar
Bubble bath luxury products
Milk of Magnesia
Tummydrops Ginger
Breath Mints
Skin calm balm
Lemon essential oil
Sephora Gift Card
Manicure set
Organic hand cream
Prenatal Vitamin Gummies
Colorful blanket
All-purpose surface cleanser
Neck wraps
Gift card to Prenatal Yoga classes
Prenatal workout DVD
Nourishment tea
Earth Mama Organic Pregnancy Gift Set
Lavender Pillow Spray
Antacids for heartburn
Milestone cards
Massage Gift cards
Spa Gift cards
White Grapefruit Lip balm
Warm socks
Lemon candle
Organic nursing pads
Almond oil
Silicon eye mask
Belly butter
Bath salts
Essential oils
Aromatherapy candles
Foot Scrub
Miscellaneous Ideas for Pregnancy Care Package
Thinking of including some random items that'll have some kind of significance in the life of a pregnant woman? Here are some more ideas that should fit into a care package and actually serve a useful purpose:
Parenting magazine
Target Gift Cards
Mum-to-be affirmation cards
Belly painting kit
Breastfeeding book
Mama Bear Mug
Eating For Two cereal bowl
Netflix Gift Cards
Soft stuffed animals
Kindle Paperwhite E-reader
Cleaning service vouchers
Babysitting voucher
Pregnancy Belly Stickers
"Mother" custom Photo Frame
Heart-shaped pendant
Mama Letterboard Set
Sonogram Picture Frame
Coconut oil Dry shampoo
Baby-bump headphones
Placenta Keychain
Stretchy headbands
Gratitude journal
Baby Names book
Adult coloring book
Custom photo-books
Naturals Lavender Soy Candle
Knitting kit
World's Greatest Mom stickers
Personalized Baby Announcement Jigsaw Puzzle
Congratulatory card
Hair bands
Thinking Woman's Guide to a Better Birth Book
Customized Mommy Jewelry
Set of Nail polish
We're Having A Baby Keychain
Charm bracelet
The Belly Book Journal
The Big Fat Activity Book for Pregnant People
Personalized Mommy Pillow Cover
Love At First Sight Sonogram Frame
And that's it – 200+ Care Package Ideas perfect for that soon-to-be mama in your life.
What's your favorite item to include in a care package for a pregnant woman? Have you ever received a pregnancy care package? Share some of your favorite items in the comments section below!