Becoming a mother is a beautiful feeling, but to be honest, the prior nine months feels like hell.
Pregnancy is quite a lot to handle, and during this period, the pregnant lady needs your love and support.
An excellent way to show care to a pregnant lady, whether she is your wife, friend, colleague or old neighbor is to put together a pregnancy care package for her.
A Pregnancy Care Package is a box filled with super useful items to help a lady through pregnancy. It is a beautiful way of showing support, love, and assistance to her and the baby on the way.
However, deciding on the right items to include in a care package for a pregnant lady can be a pain in the ass.
In this article, we are going to teach you how to put together a kicking Pregnancy care package. Also, we are going to share a ton of Pregnancy Care Package Ideas to help you fill the care box.
How to Make a Care Package for a Pregnant Lady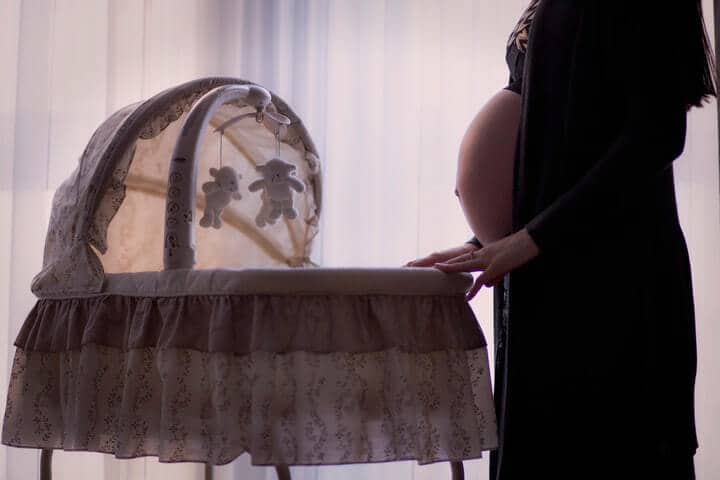 Before you make any purchases for a pregnant lady, start by checking with her or her partner, to find out what items she's allowed to get and what items are off-limits for medical or personal reasons.
Next, draw out your budget and decide on how much you're willing to spend on purchasing items, packaging, and shipping of your care box (if you're sending overseas).
If you'd rather not use an old box, you can purchase one from online shipping companies or the post office
If the receiver of the Care Package resides close to you; you could decide to have it sent to her through a delivery service or delivered yourself.
When shipping your care package abroad, you'd be required to fill a customs form. You would also be required to submit information such as your residential address, the receiver's address and a list of all the content of your box.
Shipping regulations should also be strictly adhered to.
Arranging the content of your box correctly would also be helpful so that edibles do not come into contact with harmful substances (like lotions, antiseptics, etc.) and ruin them.
If you'd like, you could decide to decorate your box with colorful markers, ribbons and tissue paper. Also, remember to tape the box properly to keep it from opening up.
Essentials for a Pregnancy Care Package
During that long period of pregnancy, certain items make the entire process a bit more comfortable and easier to deal with. Here's a list of some of the most important that she'd appreciate getting in her Pregnancy Care Package:
Belly band

Sale

Bestseller No. 1

AZMED Maternity Belly Band for Pregnant Women | Pregnancy Belly Support Band for Abdomen, Pelvic, Waist, & Back Pain | Adjustable Maternity Belt | For All Stages of Pregnancy & Postpartum (Beige)

Provides Gentle Support - AZMED's maternity belt gives support for pregnant and postpartum women who seek relief from hip, back, and pelvic pains as well as other common stretching pains experienced during pregnancy. The pregnancy belt provides the lift you need to keep up with daily activities while correcting your posture and supporting abdominal muscles.
Award-Winning - Azmed's maternity belly band is a proud winner of the Parent Tested Parent Approved Seal, one of the most-recognized consumer-led endorsements in North America
Relieves Lower Back Pain - This pregnancy belly band supports excess pregnancy weight to prevent straining your back by lessening spinal pressure effectively. The pregnancy support belt gives enough stretch and compression to reduce bladder pressure by distributing the baby's weight more evenly.
Made for Comfort - AZMED's maternity support belt is made from soft, lightweight, & breathable materials that will assure you are mobile & at ease throughout your pregnancy. Our pregnancy belly band also cannot be seen under clothing so you can walk, sit, and do all your normal activities while reducing pain.
Flexible Sizing: Our maternity belt comes in one size that is fully adjustable with a hook & loop closure to accommodate abdominal growth throughout pregnancy.

Flip-flops

Sale

Bestseller No. 1

Crocs womens Kadee Ii Flip Flop, Black, 9 US

CUTE MEETS COMFORTABLE: Everybody needs a casual, basic flip flop and Crocs has the perfect option. The new Kadee II flip flops for women have sleeker, slimmer straps that will fit in great with any outfit
LIGHTWEIGHT: These women's flip flops are incredibly lightweight, water-friendly and buoyant. The Croslite foam offers an Iconic Crocs Comfort that is perfect for relaxing at the beach or flippin' around town
WHAT SIZE SHOULD I BUY: These sandals for women offer a relaxed fit and we recommend ordering a size up to the next largest whole size. Grips in the footbeds prevent slipping while walking
COMFORTABLE STRAPS: These women's sandals have slim straps and a soft TPU toe post designed for 360-degree comfort. The flip flops are light, versatile and ready for fun whenever you are
CROCS WOMEN'S FLIP FLOPS: The simple yet sleek flip flops for women are fun to dress up or dress down. The options are endless when you expand your wardrobe with these comfortable women's sandals

Nausea-reducing candies

Bestseller No. 1

Pink Stork Organic Nausea Sweets: Sweet Peppermint Hard Candy - Pregnancy Nausea Relief - For Morning Sickness, Motion Sickness, & Migraines - Includes Vitamin B6 - Women-Owned - 30 Lozenges

Feel Sweet Relief From Nausea Sweets: Are the early stages of pregnancy wreaking havoc on your digestion? Pop one of our organic Nausea Sweets to relieve morning sickness, motion sickness, & nausea. Blended with natural peppermint oil and vitamin B6, our lozenges ease discomfort from nausea while providing essential herbs and vitamins for you and baby. Vegan, non-GMO, & free of artificial flavors, reach for our hard candy to quell queasiness.
Not Just A Pregnancy Essential: Our minty-fresh & clean candy is crafted to provide stomach relief from an array of digestive issues. From pregnancy & motion sickness to an upset stomach, rely on our anti-nausea sweets for digestive support no matter the circumstances. Take up to 4 a day to remedy and calm your digestion.
Minty Fresh & Female-Formulated: Dedicated to providing all women with natural remedies for every stage their bodies go through, our Nausea Sweets are the epitome of what we stand for: a clean natural candy made with only the good stuff and none of the junk. Light peppermint oil manages headaches & eases muscle soreness while vitamin B6 supports your baby's brain development & nervous system. Make our tested formula your go-to throughout your pregnancy and after!
Grab & Go Convenience: Individually wrapped and convenient, grab a handful of our refreshing anti nausea candy whenever you're headed out the door. Store them inside your purse or backpack and reach for one whenever your stomach is feeling upset. Discreetly pop one of our nausea drops on the go & conquer your day without succumbing to morning sickness. Keep our nausea sweets on hand for immediate relief during every trimester of your pregnancy.
Created For Women By Women: Pink Stork is a women-owned & run brand redefining women-focused wellness. From teas to gummies, we craft natural remedies for every woman in every stage. We take the second-guessing out of our supplements by formulating our products with only natural ingredients. Join the Pink Stork community and uplift your wellness no matter your age or body type.

Colorful maternity dresses

Sale

Bestseller No. 1

PRETTYGARDEN Women's Summer Bohemian Dress Short Sleeve Floral V Neck Ruffle Hem Split Belted Flowy Maxi Dresses (Green,Large)

Wrap Dress: The belt is attached to the maxi dress, the waist tear on the dress for the strap/belt to go through.
Material: Maxi dresses for women summer is made of lightweight , soft and breathable fabric keeps you cool in summer all day.
Features: Front high split maxi dresses, deep v-neck wrap design dress, short butterfly sleeve, hight waist , frill hemline, swing flowy long dress for women.
Style: Summer dresses for women/maxi dress summer / wrap dress/ long dress for women/casual dress for women/v neck dress for women/short sleeve dress/boho dress for women/maternity dresses. Flattering shape in boho style Dress.
Occasions: V neck maxi dress suitable for beach, wedding guest, evening party, cocktail, club, holiday, tea party, maternity,casual daily wearing.Pair it with summer sandals or high heeled shoes, which make you more feminine and charming.

A new pair of underwear

Bestseller No. 1

Angelhood 6 Pack Womens Cotton Maternity Underwear,Healthy Maternity Pregnancy Panties Postpartum Mother Under Bump Underwear

【Premium Material】 95% Cotton, 5% Spandex, Crotch Inner Lining: 100% Cotton. It's comfort, soft, elasticity, which can be fit nicely and without pressure. The material is make of 95% Cotton, 5% Spandex, cause it's to make this knickers more stretch, more fitting, no deform.
【WHITE AND HEALTHY LINING】 Crotch inner lining of maternity briefs made of 100% cotton fabric, the color of crotch is white colors, you can easily detect any unexpected secretions. It is great for the safe of all mothers and boby.
【Low Front Full Back】Low-cut maternity underwear with sexy crossover style, gives zero pressure under the bump. Full rear coverage for all day comfort, no riding up or rolling, Perfect as maternity bikini panties.
【Comfy Thigh Gutting】If you are carrying low, this low-cut maternity underwear is the answer to ultimate comfort. seamless maternity underwear very suitable for wearing under your dresses, skirts and pants. Extra wide thigh circumference, much more than normal for comfy, will not cut into your thighs and hips.
【Perfect Choice】It is great gift for your female friends/relatives who is becoming or has just been new mother. It is Suitable for wearing both during pregnancy and postpartum. If you are not a maternity, you can also wear it as regular panties. Our pretty maternity underwear includes 6 pcs per pack with different colors.

Comfortable lace lingerie

Sale

Bestseller No. 1

All-natural nipple butter

Bestseller No. 1

Organic Nipple Butter Breastfeeding Cream by Earth Mama | Lanolin-free, Safe for Nursing & Dry Skin, Non-GMO Project Verified, 2-Fluid Ounce (Packaging May Vary)

USDA CERTIFIED ORGANIC: Earth Mama's Organic Nipple Butter is USDA Certified Organic, made with herbs and oils that are traditionally used to soothe and moisturize hard-working nipples.
NO petroleum, NO preservatives, and NO lanolin: Our calendula cream is safe for mama and baby so no need to wash or wipe it off before nursing your newborn child to make feeding a breeze.
TRUSTED BY HOSPITALS: Our nipple butter has been chosen by hospital NICUs, medical professionals, and nurses around the country. We're on a mission to free mothers from the fear of breastfeeding during the maternity journey.
DERMATOLOGIST AND CLINICALLY TESTED FOR IRRITATION. Not only does our nipple butter help soothe nipples before and after breastfeeding or pumping, it can also be used on other parts of the body. Use on lips, cuticles, or dry skin for intense moisture and relief.
SHOW MOMS SOME LOVE: Give nipple butter as a gift to expecting mothers, add it to your baby registry, and pack it in your bag of essentials for the hospital

Nourishing Belly oil

Sale

Bestseller No. 1

Body Oil, Burt's Bees Mama Hydrating & Smoothing Skin Care with Vitamin E, 100% Natural, 4 Ounce

FOR MAMAS: This lightweight body oil is the perfect soothing relief to bring your skin back to life with a natural glow.
NOURISHING INGREDIENTS: Formulated with Sweet Almond Oil, Lemon Oil and Vitamin E, this all over body oil gives you healthier looking beautiful skin to bring out your natural, pregnancy glow.
TOTAL HYDRATION: Apply directly after shower or tub for a deep, hydrating treatment that lasts to lock in moisture and help smooth skin.
CONNECT WITH BABY: Connect with your baby during pregancy when you gently rub our oil on your belly. Not will it make your belly feel good, but it will allow you to say hi to your baby before they are born!
All NATURAL: Help skin recover with our 100% natural body oil that hydrates and relieves skin. This oil is non-irritating and formulated without phthalates or parabens, so you can trust that the oil touching your belly will nurture both you and your baby.

Parenting magazines

Sale

Bestseller No. 1

Parenting: Love in Spoonfuls

Editors of Parenting Magazine (Author)
English (Publication Language)
160 Pages - 03/17/2010 (Publication Date) - Chronicle Books (Publisher)

Comfy bedroom slippers

Sale

Bestseller No. 1

HomeTop Women's Fuzzy Curly Fur Memory Foam Loafer Slippers Bedroom House Shoes with Polar Fleece Lining (9-10, Pink)

SOFT FURRY CURLY FUR UPPER indulges your feet in the feeling of hugging a cute poodle and enhances the comfort in cold weather, hand and machine washable. Classic slip-on loafer shoes design make them the perfect home slippers for all-day wearing and matches well with your loungewear, pajamas, or robes set
SKIN-FRIENDLY POLAR FLEECE insole not only confirms the warmth but wicks moisture away to keep your feet from stuffiness. Enjoy the cushy and fuzzy faux fur house shoes whether you are bare feet or wearing socks
ULTRALIGHT RUBBER SOLE is really flexible yet durable that will tolerate wet and cold floor. Indoor/outdoor quiet hard sole offers traction and incorporates forefoot flex grooves for comfort. Slide into them for casual daytime wear from bedroom to briefly outside the house
MEMORY FOAM FOOTBED fits the contour of your feet and make you feel like walking on the soft pillows. Cuddle your feet in the coziness after bath, during travel or a busy office day. Extra shock absorption EVA foam enhances stability for your each step
SIZE TIPS & GUIDANCE: These easy slip-ons are designed for cute and cozy wear. Lined the thickening insole and cushion.These house shoes size has been added 0.5 size range for feet with size (5.5 6.5, 7.5, 8.5, 9.5, 10.5), and could fit narrow or normal feet. You could choose the size as your regular wear.

Insulated Tumbler

Bestseller No. 1

Popcornflix™ – Free Movies & TV

No subscription or fees!
Stream over 1500 movies & TV shows instantly.
Lots of popular genres, including: Comedy, Romance, Family/Kids, Drama, Urban, Action/Thrillers, Horror, Espanol, Documentaries, Bollywood and many more.
No limit on the number of movies that can be viewed!
English (Publication Language)

Toiletries

Bestseller No. 1

Baby wipes

Sale

Bestseller No. 1

Hand Sanitizer

Sale

Bestseller No. 1

Purell Advanced Hand Sanitizer Refreshing Gel, Clean Scent, 2 fl oz Travel Size Flip Cap Bottle (Pack of 6) – 3155-04-EC

Show you care about well-being with PURELL Advanced Hand Sanitizer Refreshing Gel
Kills 99.99 percent of most common germs that may cause illness. Outperforms other sanitizers ounce-for-ounce
Perfect for frequent use. Mild formulation with 4 moisturizers is free of triclosan, parabens, phthalates, and preservatives so it does not dry out or irritate skin. Hands feel soft, even after many uses
Place these 2 oz bottles in gym bags, work bags, purses, and diaper bags
Case Includes: 6 - PURELL Advanced Hand Sanitizer Refreshing Gel – 2 fl oz Travel Size Flip Cap Bottles. Due to high demand, bottle designs may vary

Nursing pads

Sale

Bestseller No. 1

Lansinoh Stay Dry Disposable Nursing Pads for Breastfeeding, 200 Count (Pack of 1)

Updated Pad- Our new breastfeeding pads have increased absorbency for maximum protection
Dermatologist Tested- These nipple pads for breastfeeding are designed to be super soft on mom's sensitive skin
Waterproof Lining- Experience leak proof confidence with Lansinoh nursing pads
New InvisiLock Core- Each breast pad captures and disperses moisture away from the skin
Individually Wrapped- For optimal hygine and convenience, now made with 25% less material. Note: Pads should be changed often to maintain skin health; a general guideline would be after each feeding

Natural hand and Face Lotion

Bestseller No. 1

Puracy Unscented Lotion, Fragrance Free Lotion for Body & Hands, Unscented Facial Moisturizer with Ceramides and Hyaluronic Acid Boosters, Lightweight & Non-Greasy Dry Skin Cream, 12 Fl Oz

UNSCENTED BODY LOTION THAT WORKS BETTER WITH EACH USE: A truly scent-free moisturizer that is designed for use on the most sensitive skin areas and continues to produce better results for a full month, when used daily
RESTORES PROTECTIVE SKIN BARRIER: Over the first 28 days, your skin will increasingly become smoother, more flexible, and healthier-looking
BOOSTS MOISTURE IN MULTIPLE SKIN LAYERS: Hyaluronic Acid Boosters (Aquaxyl) help circulate moisturizing ingredients throughout skin layers and reduce water loss
NO HEAVY FEELING OR GREASY RESIDUE: Developed by doctors using clinical-grade moisturizers which quickly target dryness and leave skin feeling silky smooth
100% SATISFACTION GUARANTEED: Plant-powered, hypoallergenic, vegan, gluten-free, biodegradable; Certified Cruelty Free - Never Tested on Animals; Made in the USA

Mints

Bestseller No. 1

LIFE SAVERS Wint-O-Green Breath Mints Hard Candy, Sharing Size, 13 oz Bag

Contains one (1) 13-ounce sharing size bag of LIFE SAVERS Wint O Green Mint Candy
Filled with icy wintergreen flavor, LIFE SAVERS Mints are a hole lot of fun
Keep your breath fresh with the refreshing taste of LIFE SAVERS Mints
LIFE SAVERS mints are great for the breakroom or the reception desk
Stock up on your favorite mints for the home or office

Mouthwash

Bestseller No. 1

Listerine Total Care Anticavity Fluoride Mouthwash, 6 Benefits in 1 Oral Rinse Helps Kill 99% of Bad Breath Germs, Prevents Cavities, & Strengthens Teeth, Fresh Mint, 1 L, Pack of 2

FLUORIDE ANTICAVITY MOUTHWASH: Twin pack of 1-liter family size of Listerine Fluoride Anticavity Mouthwash in fresh mint flavor to improve oral health by helping to prevent cavities, strengthening teeth, and leaving a clean feeling you can taste
6-IN-1 BENEFITS: Fluoride-rich mint mouthwash offers six dental hygiene benefits in one oral rinse to kill germs that cause bad breath, strengthen teeth, help prevent cavities, restore enamel, clean your mouth and freshen breath
50% STRONGER TEETH*: Anticavity fresh mint remineralizing mouthwash freshens breath while strengthening teeth 50% more than brushing alone, according to laboratory studies *vs brushing alone
PROTECTS DAY AND NIGHT: Help protect your mouth by adding a 60-second rinse of this powerful anticavity total care mouthwash to your morning and evening oral care routines
ADA ACCEPTED: With approximately 14 weeks of supply, this multi-benefit oral rinse in a refreshing Fresh Mint Flavor helps prevent tooth decay and is accepted by the American Dental Association's (ADA) Seal of Acceptance Program

Acupressure wristbands for nausea

Sale

Bestseller No. 1

Sea-Band Anti-Nausea Acupressure Wristband for Motion & Morning Sickness

NAUSEA RELIEF: These acupressure wrist bands are clinically proven to relieve nausea, motion sickness & morning sickness in addition to helping with post-operative & chemotherapy-induced nausea.
ACUPRESSURE TREATMENT: A plastic knob sewn into the inside of this knitted elastic wristband exerts pressure & stimulates the P6, or Nei-Kuan, acupressure point, proven to relieve nausea & vomiting.
NO DRUGS OR SIDE EFFECTS: Sea-Bands work immediately & can be worn whenever you feel nauseous. They're a natural, reusable & non-drowsy remedy with no drugs or side effects. Suitable for ages 3 & up.
NATURAL CHOICE FOR NAUSEA RELIEF: We carry an array of natural options for motion & morning sickness & anti-nausea, including acupressure wristbands, ginger gum & lozenges & aromatherapy rollettes.
WAVE GOODBYE TO NAUSEA: Don't let your travel or cruise ship experience be ruined; alleviate sea sickness & enjoy the journey! Or enjoy your pregnancy by relieving morning sickness with Sea-Bands!

Comfy yoga pants

Bestseller No. 1

Women's Bootcut Yoga Pants - Flare Leggings for Women High Waisted Crossover Workout Lounge Bell Bottom Jazz Dress Pants (Small, Black)

DESIGNER: Unique Flare Leg and Cross-Waist design.Flare Leg allow you to move without restriction, effectively helps hide the defects of the calf, and creates the contour and slender appearance of the popular line.Crossover design which perfectly reveals the navel, and is equipped with a high-waist belt design to trim the waist line and visually elongate the waist ratio. Whether you are in the workplace or in the gym, you can show your sexy waist curve.
MATERIAL:92% Polyester, 8% Spandex.Good elasticity and 4 Way Stretch non see-through fabric , Ultra-light with soft support & a weightless touch.If you're all about feel, these are the leggings for you. Our softest fabric, constructed through a special sanding process, will have you feeling like you're floating on a cloud.
FEATURES: Flare Legs,Slim Fit,Crossover ,High Waisted Tummy Control,Wide Waistband,Bootcut, Buttery Soft,Lightweight, Stretchy, Squat Proof,Skinny Leg,Full Length,joggers for women, casual lounge pants, yoga pants, flare leggings,workout running pants, outdoor lounge pants, sport pants, bootleg pants,bell bottom,dress pants,jazz Pants,cross waist leggings,workout leggings for women.
OCCASIONS:Hi Clasmix yoga pants are so soft, breathable and comfortable, you can definitely wear all seasons. Perfect for fitness enthusiasts and everyday leisure. Casual lounge pants great for yoga, pilates, exercise, sporting, vacation, beach, sleep, lounge around, daily wear and type of workout.
Hi Clasmix high waist yoga pants are sold with a 30-day, full-money-back warranty and can be returned no questions asked. Add these workout leggings to your cart by clicking the "Add-to-Cart" button and buy it now!

Mini pregnancy tracking chalkboard

Bestseller No. 1

Plaid Double Sided Framed Chalkboard, 8.5"X10.5", 1 Pack

SUPERIOR-QUALITY - This is a superior quality chalkboard with a rounded wooden frame
VERSATILE SIZE - This board measures 8 ½" x 10 ½" and is the perfect addition to any collection of art supplies!
NATURAL FINISH - Enjoy a simple natural wood finish that is perfect for adding acrylic paint, decoupage elements, and so many other fun embellishments - great for personalizing!
EASY TO CONDITION - While holding a stick of white chalk on its side, cover the entire chalkboard area with chalk. Then, erase the chalk. Now your board is conditioned!
TRUSTED BRAND - Since 1976 Plaid has been manufacturing arts and crafts, providing high-quality products that make art and crafting easier and more fun

Comfortable Maternity shirts

Sale

Bestseller No. 1

Motherhood Maternity Women's Maternity BumpStart 2 Pack Long Sleeve Tee Shirts, Black and Grey, Medium

This casual basic tee pack is a customer favorite that is perfect for every day casual wear. The durability and stretch will comfortably accommodate your growing bump
Soft and breathable fabric that will keep you cool and comfortable
2 Pack basic long sleeve, scoop neck t-shirts with side ruching
Provides side ruching for a flattering fit that will shape and define your growing belly
Please click on our Motherhood Maternity Logo above to shop our brand

Maternity Robe

Bestseller No. 1

Ekouaer Maternity Robe 3 in 1 Labor Delivery Nursing Gown Hospital Breastfeeding Dress Bathrobes

Maternity Labor Delivery Hospital Nursing Robe. Wrap yourself in style during pregnancy and beyond. Don't forget to pack this fabulous robe in your hospital bag. Pop it on for those first pictures with your new baby and receive your visitors in style and comfort
This maternity nursing robe pairs soft and comfortable fabric , suitable for nursing and maternity in,and perfect for the hospital and during midnight breastfeeding
The Pregnancy Dress help to keep you cozy without interfering with daily mom life. Plus, these nursing robes feature ultra-deep pockets to store all of your essentials - smartphone, breast pads, and so much more
Loose fit sleepwear could cover your belly well from early pregnancy to delivery, perfect robe for in the hospital
An attached belt helps easy sizing down from a belly bump to a nursing mom, allowing for generous changes from maternity to delivery to postnatal days (and nights)

Comfortable UGG slippers

Bestseller No. 1

UGG Women's Tasman Slipper, Black, 8 US/8 B US

Available in whole sizes only. If between sizes, please order 1/2 size up from your usual size.
17mm sheepskin lining
17mm UGGpure wool insole
Treadlite by UGG outsole for comfort
Suede upper

Pregnancy book

Sale

Bestseller No. 1

What to Expect When You're Expecting

A completely revised and updated edition of America's pregnancy bible, the longest-running New York Times bestseller ever.
With 18.5 million copies in print, What to Expect When You're Expecting is read by 93% of women who read a pregnancy book and was named one of the "Most Influential Books of the Last 25 Years" by USA Today.
This cover-to-cover (including the cover!) new edition is filled with must-have information, advice, insight, and tips for a new generation of moms and dads.
Murkoff, Heidi (Author)
English (Publication Language)

Preggie Pop Drops

Sale

Bestseller No. 1

Preggie Pop Drops Morning Sickness - Nausea Relief for Pregnant Women. Assorted Preggie Pops for Morning Sickness Relief. Yummy Candy Drops for Pregnancy Nausea Relief. 48 Count

QUICK & EASY WAY TO RELIEVE NAUSEA: When You're Struggling With Morning Sickness, You Need To Find A Remedy Fast. These Are The Best Quick-fix To Have At Your Fingertips; Just Unwrap A Candy & Let It Dissolve In Your Mouth. So Easy And Convenient!
100% NATURAL INGREDIENTS: With Us, You Never Have To Worry About Unsafe Ingredients. Our Preggie Pops For Nausea Are Made With Essential Oils & Plant Botanicals, So Everything Is Safe For Both You & Baby. They're Also Made Right Here In The USA!
TASTES LIKE CANDY: We Added A Touch Of All Natural Cane Syrup To These Drops, Because Who Says Nausea Relief Has To Taste Boring? Why Not Treat Yourself To A Little Something Sweet When You Need It. They're So Good, You'll Forget It's A Supplement!
GET INSTANT RELIEF ANYWHERE: All 48 Drops Come Individually Wrapped In A Discreet Plastic Container That Can Fit Into Your Purse Or Suitcase. No More Stressing Over Nausea While On The Go
GLUTEN FREE: Gluten Sensitivity? No Problem! We Only Use The Most Natural Essential Oils & Plant Extracts, No Gluten! They're Also Kosher Certified & Made Without Any Genetically Modified Ingredients.

Portable water bottle

Sale

Bestseller No. 1

Nefeeko Collapsible Water Bottle, Reuseable BPA Free Silicone Foldable Water Bottles for Travel Gym Camping Hiking, Portable Leak Proof Sports Water Bottle with Carabiner

【HEALTHY & SAFE MATERIAL】Made of food-grade platinum silicone, APPROVED to ensure safe drinking and odorless. Suitable for water or drinks from -40°F (-40°C) to 446°F (230°C). We do not recommend using it for liquid which higher than 140°F (60°C) to avoid scalding your hand.
【PERFECT FOR TRAVEL & SPORTS】The shatter-proof, flexible and durable collapsible silicone water bottle equipped with a aluminium alloy carabiner, you can hook it to backpack or gym bag, carry it everywhere. Ideal for travel, gym, bikes, running, camping, fishing, hiking, climbing, yoga, beach, outdoor sports.
【LEAK PROOF & EASY TO CLEAN】The travel water bottle designed with silicone seal ring to prevent leakage. Wide mouth design makes collapsible water bottles easier to clean the interior or add ice, lemons into it. When first use, we advise to soak it for 20 minutes with boiled water for thorough cleaning.
【7/24 CUSTOMER SUPPORT】All Nefeeko sports water bottle are thoroughly tested and inspected before delivery. If you are not satisfied with the folding water bottle for any reason, please do not hesitate to contact us for further assistance.

Breastfeeding milk catcher

Bestseller No. 1

New Model with Plugs! Breast Shell & Milk Catcher for Breastfeeding Relief (2 in 1) Protect Cracked, Sore, Engorged Nipples & Collect Breast Milk Leaks During The Day, While Nursing or Pumping

PAIN RELIEF! These breast shells don't touch your nipples allowing for healing time between nursing and pumping sessions. Ideal to get a break from friction and irritation that sore nips can experience with the constant demands of breastfeeding. They act as a nippleshield !
NO MORE LIQUID GOLD WASTED! Every drop counts. These breast milk catchers are especially helpful early on when every drop is needed! Use these all throughout the day in between pump and breastfeeding sessions to build your milk stash effortlessly! You'll be amazed how many ounces you can collect in a day 😉 - Please not these DO NOT work on suction. The will collect your let down milk, but will not help to remove or to get a flow on your milk.
COMFORTABLE & DISCREET. These cups are so comfortable you won't even remember you're wearing them 😉 They fit any size of nursing bra discreetly and go unnoticed while you're collecting milk for your baby!
AVOID YEAST INFECTIONS with the built in spout for air ventilation, which also helps speed the healing process. The spout is also convenient for easy transfer of breastmilk to bottles and milk storage bags - *IMPORTANT* Make sure to keep the air vent open as often as possible!
SAFE FOR THE BABY & MOM: Made from safe Eco-Friendly 100% food grade silicone & BPA-FREE PP and has also passed EN 71 – EN 14350 safety testing. PERFECT FOR BABY SHOWER GIFTS OR REGISTRY, Surprise nursing moms or expecting mothers with these breastfeeding essentials for women or you can also check out our other breastfeeding supplies like Disposable / Washable Nursing Pads, Hot - Cold Therapy Gel Pads, Multi Use Nursing Covers and Nipple Cream to create the perfect kit / gift set

Comfortable cup bras

Sale

Bestseller No. 1

Hanes Women's Comfort Evolution Bra, Nude, Medium

SEAMLESS FIT – Our SmoothTec technology provides a sleek silhouette, giving you a seamless look under clothes without constricting clasps and awkward seam lines.
WIDE STRAPS & BAND – Our wide straps stay in place all day, and the band forms to your body for a comfortable fit.
WIRELESS CUPS – Our unlined and wireless cups make for a lightweight fit, so you'll forget you're even wearing a bra.
COMFORT YOU DESERVE – A Comfort Flex Fit provides 4-way stretch and makes this wireless bra extra breathable and lightweight
SIZE OPTIONS – From small to 3XL, we have the perfect fit for you. Just check our sizing guide

Hot and Cold Gel Pack

Bestseller No. 1

Gel Ice Pack for Injuries Reusable Gel - Hot & Cold Pack Compress Flexible Soft Gel Ice Pack for Back, Shoulder, Elbow, Hip, Knee Pain Relief Therapy for Swelling & Bruising (5x10+Pouch)

Experience Instant Pain Relief: MED 55 Hot & Cold Gel Pack therapy reduces swelling and bruises and offers instant pain relief dealing with acute & chronic pain, sinus pressure, stings and bites, headaches, arthritis, post-surgery, sport injuries, toothaches & fever relief to ease up your pain towards a speedy recovery.
Multi-use & Reusable Gel Packs: Each leakproof gel pack measures 5" x 10" and is filled with non-toxic gel offering natural pain relief to be used for both hot & cold therapy by sticking in the freezer for a cool compress or; heated in the microwave / stovetop for a hot compress. (Follow package instructions)
Pack of 2 Gel Packs + Adjustable Cover Pouch: The hot & cold soothing therapy pack includes 2 reusable gel ice packs and a fabric pouch with adjustable straps that will keep it in its place; for ease of use on shoulders, wrists, ankles, back, feet, hip, ankles, neck, knees, arms & more!
Flexible Cold & Warm Compress Therapy: The ice packs stay flexible & soft even when frozen to provide comfortable cold therapy relief. The included soft cover pouch creates a protective barrier to protect your skin while eliminating the need of a towel.
Durable Quality & Washable: This reusable hot & cold gel ice packs relieves minor injuries, joint and muscle aches and cramps, without messy lubricants or side effect laden decongestants. The easy to use first aid compress is ultra-durable and hand washable so you can enjoy its magical benefits for years to come.

Comfortable pajamas

Bestseller No. 1

Ekouaer Maternity Clothes Winter Nursing PJS Thermal Underwear Set for Women Stirped Winter Warm Maternity & Nursing Pjs (Light Gray M)

COMFY, COZY, & CUDDLE-READY: This is the long underwear women have been dreaming of! The Striped Nursing Thermal Pajama Set has discreet nursing access and a sleek, feminine design - say goodbye to bulky, sweaty thermal sets!
CONVENIENT NURSING FUNCTION: The ingenious nursing panel means you don't have to choose between breastfeeding and staying warm - you can feed your little one while enjoying all your favorite fall and winter activities. No more peeling off layers of clothing in order to nurse!
ADJUSTABLE WAISTBAND - Elastic waistband with elastic button extenders for easy transition from pregnancy to motherhood. You can get the best fit size for your waist by adjusting the length of the elastic waistband.
VERSATILE & COMFORTABLE: These nursing pajamas for women, ladies' long johns or women thermal underwear set, if you will - can be worn as breastfeeding sleepwear, innerwear/long underwear, thermal underwear or loungewear. With so many options, you may never take the sleepwear off!
THE PERFECT GIFT: She'll absolutely love how comfortable and cute this nursing pajama set is - a perfect baby shower or holiday gift! Available in sizes S-XL and several beautiful colors. Care instructions: Wash before wear; bold colors may transfer. Machine wash cold, tumble dry low heat, iron low heat, do not dry clean, do not bleach.

Anti-stress body oil

Bestseller No. 1

Neutrogena Body Oil Light Sesame Formula, Dry Skin Moisturizer & Hydrating Body Massage Oil, for Radiant & Healthy Looking Glow, Nourishing Bath Oil for Sheer Moisture, 16 fl. oz

16-fluid ounce bottle of Neutrogena Body Oil, the Sensual Moisturizer, with a light sesame oil formula that glides on easily for nourished skin that feels smooth and silky
Lightweight body oil helps dry skin pampers your skin as a sheer moisturizer that instantly vanishes and absorbs quickly into skin, providing essential hydration while locking in moisture without leaving a greasy feel
Light sesame oil formula provides a subtle, soothing fragrance and leaves skin with a radiant, healthy-looking glow
This skin moisturizing Neutrogena body oil provides instant hydration and provides sheer nourishment for skin to help maintain essential moisture without the heavy feeling of a lotion
To use after a shower or bath as a skin oil, smooth on a few drops and massage oil onto body while skin is still damp. Add body oil to bath water to help soften and nourish your skin while you bathe

Elastic-waist pants

Bestseller No. 1

Alfred Dunner Women's All Around Elastic Waist Polyester Pants Poly Proportioned Medium, Grey, 16 Petite

WRINKLE-FREE FABRIC: Our super soft, relaxed fit pants are easy on the eyes and the body; Constructed of high quality polyester fabric for long-lasting wear; Stay wrinkle-free all day long with these easy to care for polyester pants
PULL-ON ELASTIC WAIST: Avoid the headache of buttons and zippers once and for all with our versatile polyester pants; Easy to slip on and off, these classic yet comfy pants are great for year round wear
ALL AROUND STYLE: Classic enough for everyday wear, but modern enough to keep you on top of your style game, our pants pair effortlessly with dressy tops just as well as casual t-shirts, and will keep you looking your best, no matter the occasion!
FLATTERING FIT: Our pants are beautifully tailored to fit your body comfortably; Classic cuts and slim fit designs accentuate your best features; They're great wardrobe basics to wear with many style tops, you'll wear our timeless styles for years
MADE WITH HEART AND SOUL: Alfred Dunner Inc. is a family-owned company based on two key pillars: heart and soul, both of which are embedded in the clothing we create and the culture we live and breathe

Leg and Foot Gel

Bestseller No. 1

Leg Elevation Pillow with Memory Foam & Cooling Gel - Wedge Pillow for Sleeping, Cooling Pillow, Sciatica Pain Relief Pillow - for Back Pain, Foot Pain and Leg Circulation - Removable, Washable Cover

Rest Comfortably - This memory foam pillow is perfect as a bed pillow, wedge pillow for sleeping, back pillow, leg pillow, orthopedic pillow, or as a wedge pillow for after surgery. Cooling gel provides comfort and the shape allows for elevation.
Perfect Size and Shape - Wedge pillow measures 24" (L) x 21" (W) x 8" (H). Wedge surface can be used as a bed wedge pillow, foot rest, foot pillow, and lumbar support pillow.
Cool Down - Contour memory foam pillow features top layer of cooling gel to moderate body temperature for enhanced comfort and restful sleep. Our foam wedge is free from toxic substances and is highly breathable.
Washable and Removable Cover - Includes removable polyester wedge pillow cover that is machine washable and hypoallergenic. Additional dust-proof and breathable cover can be purchased separately.
Premium Quality - Made with premium quality high-density memory foam with cooling technology, this elevated pillow is sturdy enough to retain its shape through continued use. Pillow comes compressed when shipped and will need to be left open to inflate and provide you with the best shape.

Tums Ultra Assorted Berries

Sale

Bestseller No. 1

Tums Ultra Strength 1000 Assorted Berries Chewable Tablets 160 Count

Contents: 1 bottle containing 160 TUMS Ultra Strength Chewable Antacid Tablets for Heartburn Relief and Acid Indigestion Relief in easy to take, delicious Assorted Berry flavors - Strawberry and Raspberry
Multi-Symptom Relief: TUMS antacid tablets treat the four signs of heartburn: burning in the chest, acid indigestion, sour stomach and upset stomach associated with these symptoms
Fast And Powerful Strength: Nothing works faster! This TUMS Assorted Berries 1000 mg antacid tablets go to work instantly by starting to neutralize acid on contact
Gluten Free And Kosher: This heartburn medicine has the active ingredient 1000 mg calcium carbonate
Number 1 Doctor Recommended: TUMS is the number 1 recommended adult antacid brand by doctors, pharmacists and OB-GYNs

Washable breast pads

Sale

Bestseller No. 1

Organic Bamboo Nursing Breast Pads - 14 Washable Pads + Wash Bag - Breastfeeding Nipple Pads for Maternity - Reusable Breast Pads for Breastfeeding (Pastel Touch, Large 4.8")

14 Highly Absorbent Nursing Pads + laundry bag + wet bag. Your week's supply of nursing pads that offer optimum protection and a simplified washing experience. No more worries about missing breast pads!
Great For Leakages – Leakage is a thing of the past with our 4-layer nursing pads. KeaBabies Nursing Pads feature three layers of ultra-absorbent viscose from organic bamboo, sealed with a protective waterproof outer layer for extra security on the nipple pads. Tip: If you experience a heavy flow, please replace breast pads every 5-6 hours.
Organic, Natural & Safe – We make it our business that your skin is only in contact with natural materials. Our finest organic bamboo nursing pads provide the softest touch to your delicate skin and allow your little one to safely latch on straight after you remove the breast pads.
Absolute Comfort – Wear your daily outfits with ease and confidence. We went the extra mile to ensure that our bamboo nursing pads blend seamlessly with your nursing bras. Available in various sizes: Medium 3.9" for A to C cup; Large 4.8" for B to D cup; X-Large 5.5" for D cup and beyond.
A Smart Gifting Option – Our reusable nursing pads also make a thoughtful, earth-friendly gift for new mothers. The washable breast pads are machine washable and dry-able.

Stretch Mark Cream

Sale

Bestseller No. 1

Bio-Oil Skincare Body Oil, Serum for Scars and Stretchmarks, Face and Body Moisturizer Dry Skin, Non-Greasy, Dermatologist Recommended, Non-Comedogenic, For All Skin Types, with Vitamin A, E, 4.2 oz

IMPROVES APPEARANCE OF SCARS AND STRETCH MARKS - Clinically proven and dermatologist recommended to help repair skin damage and scars from pregnancy, surgery, injury, acne, C-section, aging, and more
CAREFULLY FORMULATED, NATURAL BODY OIL - Vitamin E helps maintain healthy looking skin while Chamomile and Lavender Oils calm, soothe and cleanse damaged skin with anti-inflammatory protection. Purcellin Oil makes application easy and absorption fast
LOCKS IN ESSENTIAL HYDRATION WITHOUT CLOGGING PORES - Bio-Oil Skincare Oil is a uniquely formulated, non-greasy body oil that hydrates skin and helps retain essential moisture. Helps repair scars without clogging your pores
HELPS SMOOTH UNEVEN SKIN TONES - Works naturally with the texture and rhythm of your skin to help improve the appearance of your uneven skin tones for light and dark skin
FORMULATED FOR ALL SKIN TYPES - Helps soften skin and repairs damage for all types, tones, textures and areas of your skin

The Belly Book

Bestseller No. 1

Earth Mama Organic Tea Sampler

Sale

Bestseller No. 1

Foot Soak

Bestseller No. 1

Tea Tree Oil Foot Soak with Epsom Salt - For Toenail Repair, Athletes Foot & Softens Calluses - Soothes Sore & Tired Feet, Nail Discoloration, Foot odor Scent, Spa Pedicure, Foot Care - Made in USA, 16 oz

🌿 Spoil Your Feet & Toenails From the Comfort of Home: This tea tree oil foot soak will help you wave goodbye to stubborn calluses, dry skin, athlete's foot, irritations, funky odors, and all of those aches and pains; Now, you can wear open-toe shoes with the utmost confidence
🌿 The Same Foot Soak Salts That Expensive Spas Use: You don't need to pay a fortune to pamper your feet at a high-end spa when you have this tea tree foot salt soak; Combine this soothing soak with our Electric Foot Soaking Bath Basin or one of our Manual Foot Soak Basins for the ultimate spa experience
🌿 American-Made Foot Soak for Supreme Relaxation: This foot soak for dry cracked feet is made from hand-selected natural and organic ingredients; It's a proprietary blend of Dead Sea Salt, Epsom Salt, MSM, Tea Tree, Eucalyptus, Rosemary, Peppermint, Spearmint, and Chamomile
🌿 Gentle on Even the Most Sensitive Skin Types: The foot bath soak does not contain any harsh chemicals, fillers, additives, and other potentially harsh ingredients; This foot callus remover soak is super skin-friendly, so it will get the job done without irritating your sensitive skin
🌿 Helping You Put Your Best Foot Forward: Our mission at Foot Cure is to help people from all walks of life enrich and improve their health and wellbeing using natural foot care products; Order today with peace of mind knowing that we won't rest until you're another satisfied customer

Morning sickness relief pregnancy tea

Sale

Bestseller No. 1

Pink Stork Morning Sickness Relief Tea: Ginger Peach, Organic Ginger, 100% Organic, Nausea Relief, Digestion + Hydration Support, Women-Owned, 30 Cups

Morning sickness relief: Helps relieve nausea, morning sickness, cramping, and indigestion. Pink Stork Morning Sickness Tea is pregnancy-friendly and breastfeeding-friendly.
100% organic: Our whole-leaf tea is 100% organic and never genetically modified. We use biodegradable pyramid sachets. Each sachet makes 2 cups, 30 cups total.
Female-herbalist formulated: This tea is formulated by our certified herbalists with herbs that have been used for centuries to support nausea relief and healthy digestion.
All the essentials: 100% organic herbs, including Red Rooibos and Ginger, to support healthy hydration, digestion, and nausea relief. Caffeine-free.
Women-owned + run: Our founder and CEO is a woman, and over 80% of our employees are women. We are on a mission to provide women with hope and positively impact everyone that comes in contact with Pink Stork.

Lavender scented shower gel

Bestseller No. 1

JASON Natural Body Wash & Shower Gel, Calming Lavender, 30 Oz

One 30 oz. bottle of Jason Calming Lavender Body Wash
Features lavender and marigold extracts to help soothe and soften skin
Crafted with a wholesome and nutrient-rich blend of vitamin E and pro-vitamin B5
A formula inspired by nature's best, free from parabens, harsh sulfates, phthalates and petrolatum
Always cruelty-free, never tested on animals

Pedicure Gift Certificate

Bestseller No. 1

Amazon eGift Card - Amazon For All Occasions

Amazon.com Gift Cards never expire and carry no fees.
Multiple gift card designs and denominations to choose from.
Redeemable towards millions of items store-wide at Amazon.com or certain affiliated websites.
Available for immediate delivery. Gift cards sent by email can be scheduled up to a year in advance.
No returns and no refunds on Gift Cards.

Portable rolling massager

Sale

Bestseller No. 1

Comfier Neck and Back Massager with Heat- Shiatsu Massage Chair Pad Portable with Compress & Rolling,Kneading Chair Massager for Full Back,Neck & Shoulder, Full Body

Full Body Massage - The portable massage chair combines Shiatsu, Kneading, Rolling, compression,Kneading,Rolling,Vibration and Heat functions to provide you a spa-like massage experience.
Shiatsu Neck & Full Back Massager -Comfier Seat Massager has 4 Shiatsu nodes for neck and shoulder massage,the shiatsu balls position can be adjusted to meet specific user. The chair massage cushion has 4 shiatsu massage nodes that cover the whole back to deliver soothe massage for back.
Optional Heat, Rolling & Spot Massage - The electric chair massager provides optional heat settings to provide soothing warmth for back. The rolling massage setting gently slides along the spine throughout the back. Spot massage allows you have a more targeted massage by focusing the 4 rolling nodes to specific body areas.
Adjustable Compression - Compress massage with 3 adjustable intensity on waist and hips, helps customize your own setting in full-coverage. Opt for a full back, upper back or lower back then combine with compress massage and heat to create a fantastic relaxing massage.
Ultimate Comfort -Strap the Comfier Shiatsu massager to your favorite chair, or put in on any sofa,couch,recliner, office chair to get the ultimate comfort seat at home or in office. Perfect fathers day gifts christmas gifts for your father,Mother,Wife,Husband,Woman or Man. For any reason, if this chair massage pad does not meet your expectations, return it for full refund within 30 days.

Chapstick

Sale

Bestseller No. 1

Chapstick Lip Tube (Pack of 3)

One pack of 3 Chapstick tubes
Keeps lips hydrated
Portable and easy to apply when you need it most
Non-tinted and paraben free
Keeps you stocked longer with 3 packs

Calcium chews

Sale

Bestseller No. 1

Viactiv Calcium +Vitamin D3 Supplement Soft Chews, Milk Chocolate, 60 Chews - Calcium Dietary Supplement for Bone Health

CALCIUM YOU'LL CRAVE Two delicious Viactiv chews a day provide 100% of the daily recommended calcium with up to 2/3 less sugar vs the leading calcium gummy.
BONE HEALTH SUPPLEMENT: You've probably heard that taking a calcium supplement is important for women's health, and you've been told to drink your milk and orange juice since you were a kid; Calcium plus vitamin D help strengthen healthy bones and teeth.
WHERE TASTY MEETS HEALTHY These delicious chews are available in milk chocolate and caramel flavors making it a tasty & enjoyable way to get the calcium you need daily; Viactiv is the sweet way to a stronger you.
TAKE ON THE GO Each chew is individually wrapped for convenience so you can take your chews anywhere; Perfect for home, office, travel and on the go; No need to take large capsules or pills.
VIACTIV CHEWS FOR A STRONGER YOU Viactiv calcium chews make getting the nutrients you need a treat; Try Viactiv if you've enjoyed calcium chews, supplements and gummies before! With less sugar and more calcium per chew, you'll love incorporating Viactiv into your routine

Drinking straws

Sale

Bestseller No. 1

[400 Pack] Flexible Disposable Plastic Drinking Straws - 7.75" High - Assorted Colors Striped…

Comfy Package [400 Count] Assorted Bright Colored Striped Plastic Flexible Drinking Straws for all your hot or cold drinking needs.
Bendable option adds fun and convenience to your drinking experience, giving you always the right angle when drinking.
The 4 bright colorful choices, red, yellow, blue, and green, are sure to make your day or party more colorful and bright.
As 7.75 inch long (8.25 inch when stretched) and 6 mm diameter flex disposable straws, it's great for kids and adults.
With a 400 pack of BPA-free plastic straws, it's perfect for your home, office, shop, restaurant, or takeout.

Pack of Thank You cards and stamps (for well-wishers)
Sugarless gum to avoid spitting

Bestseller No. 1

EXTRA Spearmint Sugarfree Chewing Gum, 15 Pieces (Pack of 10)

Contains ten (10) 15 stick packs of EXTRA Spearmint Sugar Free Chewing Gum
Refresh your day from tongue to toe with spearmint gum
Never run out with 10 packs of long-lasting, refreshing flavor
Share sugarfree chewing gum for more sweet moments
Invigorate your day with the fresh sensation of green mint

Sour candy

Bestseller No. 1
Edible Ideas for Pregnancy Care Package
If she's like any other regular pregnant lady, she'd be getting cravings occasionally for some of the weirdest things. While it is important to consider what's healthy and what's not first, here are some popular edibles to indulge her with:
Dark chocolate

Bestseller No. 1

Bottle of Honey

Bestseller No. 1

Automatic Honey Bottle Filling Machine,Viscous Liquid Filling Machine,Paste filling machine,100-5000ml Electric Weighing Bottle Filler Filling Machine,Auto Digital Bottle Filler for Edible Oil/Shampoo

Honey filling machine is made of food grade certified materials and meets food and medical standards.
Liquid Filling Machine is suitable for viscous liquid canning,clean and hygienic,low noise,convenient to use and easy to clean.
There is no need of air compressing pump,no need to rotate liquid tanks,It pumps liquid with only a pipe.
The filling weight can be set at will:100~5000grams/100~5000ml.
100% Quality Assurance: We have 1 YEAR warranty.If there are problems in use after you receive,please contact us as soon as possible,we will help you solve problems.

Yogurt

Bestseller No. 1

siggi's® Icelandic Strained Nonfat Yogurt, Raspberry, 5.3 oz. Single Serve Cup – Thick, Protein-Rich Yogurt Snack

siggi's Icelandic Strained Nonfat Raspberry Yogurt has more protein than sugar – making for a quick breakfast, nutritious snack, or afternoon pick-me-up.
siggi's Icelandic nonfat yogurt is made with simple ingredients, real raspberries, and not a lot of sugar. Includes live and active cultures.
All natural, non-GMO, no high-fructose corn syrup, no artificial sweeteners or preservatives. Simple, tasty ingredients without the sweet tooth. Packaged in a single serve 5.3 oz. cup.
With 15g of protein per serving, this nonfat snack will keep you fuller, longer.
One serving of siggi's yogurt uses 4x the amount of milk as a regular cup of yogurt, making a thick and creamy, protein-rich yogurt.

Starbucks Gift Card
Caramel Bites

Bestseller No. 1

Organic Fruit Roll-ups

Bestseller No. 1

Annie's Organic Fruit Tape Swirly Strawberry & Bendy Berry 12 ct Variety Pack

FRUIT TAPE: Certified Organic, these gluten and gelatin free fruit tape rolls are equal parts fun & delicious
REAL INGREDIENTS: No artificial flavors, synthetic colors, or high fructose corn syrup
CERTIFIED ORGANIC: Made with real organic fruit juice
GLUTEN FREE: Annie's organic fruit tape is vegan/gelatin free, and naturally gluten free
BOX CONTAINS: 12 rolls, 128g.

Ginger candy

Sale

Bestseller No. 1

The Ginger People Gin Gins Hard Candy 1 pound bag, Double Strength, 16 Ounce

Flavorful Ginger Candy: This tasty ginger hard candy is wonderfully spicy-sweet with a tingly flavor and hard texture
Real And Simple Ingredients: Made with 16% fresh ginger, these hard ginger candies are made with sustainably farmed ginger, contain no artificial sweeteners, are non-GMO, vegan and gluten-free
Multipurpose: This healthier-for-you hard candy soothes the stomach, satisfies your sweet tooth, and lifts your mood; Slip an individually-wrapped ginger candy into your pocket or purse
Health-Conscious: Supercharged with more fresh ginger than any other brand, this spicy candy is stimulating and delicious. Great for the throat, stomach troubles, nausea relief, and digestion
We Know Ginger Best: The Ginger People produces healthy, delicious ginger products crafted to revitalize your body and mind using simple, clean and real ingredients

Applesauce

Bestseller No. 1

Mott's Applesauce, 4 oz cups, 18 count

4 OZ CLEAR CUPS: Clear cups are a great addition to lunchboxes and a perfect snack on the go
NO ARTIFICIAL FLAVORS: so you can feel good about making healthy choices
NUTRITIOUS: Mott's is a fun options for your whole family
PACKED WITH FLAVOR: There's ripe apple flavor in every serving
START STRONG: Healthy decisions today lead to a healthy future tomorrow

Chamomile tea

Bestseller No. 1

Organic Chamomile Tea Bags | 100 Tea Bags | Eco-Conscious Tea Bags in Kraft Bag | Raw from Egypt | by FGO

CHAMOMILE TEA BAGS - 100 Tea Bags filled with premium chamomile from Egypt.
ORGANIC CHAMOMILE TEA - The tea is filled into tea bags and packed into foil-lined kraft bags in California
100 ECO-CONSCIOUS TEA BAGS - Our premium tea bags are constructed of Abacá Hemp Fiber Paper. They are free of dyes, adhesive, glue and chlorine bleach. No staples, strings, bags or extra waste - just delicious tea!
CERTIFIED USDA ORGANIC & NON-GMO - All our products are certified USDA Organic and certified Non-GMO. Look for the USDA Organic and Non-GMO Project seals on our products!
LOVE IT OR WE BUY IT - We don't think you should pay for products that you don't love. If you aren't enjoying our products, simply let us know and we will refund your order - it's as easy as that!

Cucumber juice

Sale

Bestseller No. 1

Monin - Cucumber Syrup, Refreshing Sweetness, Natural Flavors, Great for Mocktails, Cocktails, Lemonades, Teas, and Sodas, Non-GMO, Gluten-Free (1 Liter)

GREAT FOR MOCKTAILS, COCKTAILS, LEMONADES, TEAS, & SODAS: Its crisp, cool, freshness makes cucumbers a refreshing garden favorite with its mellow sweetness. Our Cucumber Syrup brings garden freshness to cocktails, mocktails, lemonades, teas & sodas.
TASTING NOTES: Highly aromatic with a fresh aroma, this syrup provides a distinct, summery accent to any mojito, mocktail, cocktail, and lemonade. Enjoy the sweet, cucumber taste.
SPECIFICATIONS: Allergen Free, Dairy Free, Gluten Free, Kosher, No Artificial Sweeteners, & Non-GMO
SYRUP TO SUPPORT BEE COLONIES: Colony Collapse Disorder is greatly reducing bee populations worldwide. Our syrup recycling initiative has been sending waste syrup to feed bees since 2008, and has fed over 374 billion bees!
GREEN PACKAGING & LABELING: With BPA free bottles, 100% recyclable boxes comprised of 30% recycled content, printed with biodegradable water-based ink containing zero pollutants, and pulp inserts, we're doing our part for the environment.

Soybean Milk

Bestseller No. 1

Silk Shelf-Stable Organic Soy Milk, Unsweetened, Dairy-Free, Vegan, Non-GMO Project Verified, 1 Quart (Pack of 6)

ADD ORGANIC SOYMILK TO YOUR PANTRY: Certified organic Soymilk is delicious whether poured over cereal, added to coffee, or enjoyed on its own
SHELF-STABLE: Comes in special packaging for convenient, non-refrigerated storage
DELICIOUSLY WHOLESOME: Dairy-, lactose-, and casein-free; absolutely no carrageenan, gluten, egg, peanut, MSG, or added sugar
A NUTRITIONAL POWERHOUSE: A good source of heart-healthy soy protein; low in saturated fat; zero cholesterol
NON-GMO PROJECT VERIFIED, VEGAN-FRIENDLY Soymilk with no artificial colors or flavors

Fruit juice

Bestseller No. 1

Tropicana 100% Juice 3-Flavor Fruit Blend Variety Pack, 10 Fl Oz, Bottles, (Pack of 24)

Contains twenty four (24) 10 ounce Bottles of assorted Tropicana fruit blend drinks
This variety pack includes three 100 percent juice flavors (8 bottles each) fruit medley, pineapple peACh mango and strawberry orange
Tropicana juice is the perfect beverage to pack in lunches or drink on the go
Add Tropicana juice to your daily routine for delicious and convenient source of vitamin c
Get this 24 count variety juice pack delivered right to your door

Low fat Ice-cream

Bestseller No. 1

Cheese

Bestseller No. 1

WISCONSIN CHEESE COMPANY'S - Specialty Cheese Blocks, Assortment Sampler of Wisconsin Cheeses, (7-4oz. Blocks) Cheddar, Pepper Jack, Swiss, Gouda, Cheddar Salami, Smoked Cheddar and Tomato Basil. Great to add to your Christmas Gift Basket!

Nationally Known Wisconsin Cheese Company Assortments and Samplers.
GIFT IDEAS – Perfect for Every Holiday, Christmas, Corporate Gift Basket or Personal Event, Birthday, Thank You or Appreciation, Get Well, Graduation, Anniversary, Congratulations, Friendship, Summer, New Home and for Gift Giving Holidays; Christmas, Thanksgiving, Easter, Mother's Day, Father's Day, Memorial Day, Veterans Day, Labor Day, 4th of July and others, Gift for Him, Gift For Dad, Gift for Mom, Gift for Families.
No refrigeration required 7 Count Individually Wrapped Packages Processed Cheese variety sampler from Wisconsin Cheese Company Cheese for Gift Baskets
We Ship to APOs Cheese Made In Wisconsin USA, Wisconsin's Best and Wisconsin Cheese Company
CHEESE GIFTS - Perfect Cheese for Gift Baskets, Cheese Gift Boxes.

Maple Syrup

Sale

Bestseller No. 1

Butternut Mountain Farm Pure Vermont Maple Syrup, Grade A, Amber Color, Rich Taste, All Natural, Easy Pour Jug, 32 Fl Oz, 1 Qt

FLAVOR PROFILE: Our Grade A Amber Color Rich Taste syrup provides a naturally sweet, rich and smooth taste. A pronounced maple flavor makes Amber Rich maple syrup a favorite for table and all around use.
SUSTAINABLY SOURCED: At Butternut Mountain Farm we are committed to giving you 100% pure Vermont maple syrup. The farmers with whom we work with understand maple and share our commitment to maintaining the health and sustainability of our forests.
QUALITY STORY: Our pure maple syrup is carefully selected to ensure the product you receive is of the highest quality. With our strict quality standards, we can trace every drop of syrup from farm to table.
PACKAGING BENEFITS: Easy-open, easy-pour, jugs are tamper-evident with an inner seal. They ship well, so they make excellent gifts. Syrup stored in BPA-free plastic jugs retains its natural flavor better than in traditional tin containers.
OTHER USES: Use in coffee/tea, cocktails or over cereal, fruit, yogurt or pudding. Add to baked beans, apple pies, pickles and stir fries. Makes a delicious marinade or sauce. Great as a gift.

Red Raspberry leaf tea

Bestseller No. 1

Organic Red Raspberry Leaf Tea Bags | 100 Tea Bags | Eco-Conscious Tea Bags in Kraft Bag | Raw from Germany | by FGO

RED RAPSBERRY LEAF TEA BAGS - 100 Tea Bags filled with premium red raspberry leaf from Germany.
ORGANIC RED RASPBERRY LEAF TEA - The tea is filled into tea bags and packed into foil-lined kraft bags in California
100 ECO-CONSCIOUS TEA BAGS - Our premium tea bags are constructed of Abacá Hemp Fiber Paper. They are free of dyes, adhesive, glue and chlorine bleach. No staples, strings, bags or extra waste - just delicious tea!
CERTIFIED USDA ORGANIC & NON-GMO - All our products are certified USDA Organic and certified Non-GMO. Look for the USDA Organic and Non-GMO Project seals on our products!
LOVE IT OR WE BUY IT - We don't think you should pay for products that you don't love. If you aren't enjoying our products, simply let us know and we will refund your order - it's as easy as that!

Homemade muffins

Bestseller No. 1

SILIVO Silicone Mini Muffin Pans Nonstick 24 Cup - Set of 2 Silicone Mini Cupcake Pans, Mini Muffin Tin, Silicone Baking Molds for Homemade Muffins, Cupcakes, Tarts and Keto Fat Bombs

Mini Size of Muffin Pans : Pan-size :11.5x7.8x1.0 inch (29.2x19.9x2.1 cm);Cup-size: 1.5 inch dia. x 1.0 inch (3.8 cm dia x 2.1 cm); Regular muffin tin with 24 cup is perfect for muffins, cupcakes, cheesecake bites,treats, peanut butter,brownie bites,egg bites,,tarts,keto fat bombs and more.
Nonstick Cupcake Pan 24-Cup: The flexible small cupcake tin with non-stick allows for easily pops out of baked treats and desserts.
Material: The silicone mini muffin pans for baking constructed of high-quality Eco-friendly 100% pure food grade silicone, conforms to the American quality.
Easy To Clean: The mini silicone muffin molds for baking is easy to wash by hand and dishwasher safe.
Operating Temperature of Mini Silicone Cupcake Molds :-20℉~450℉(-30℃~230℃),freezer,microwave and oven safe.

Herbal Tea

Bestseller No. 1

Twinings Herbal Tea Bags - 40 Individually Wrapped Tea Bags, Pure Peppermint, Camomile, Rooibos Red, Honeybush Mandarin Orange, Plus 9 More Flavors - with BYTC Honey Sticks

40 Count Twinings Herbal Tea Bags; 13 flavor variety pack
By The Cup Honey Sticks, 100% Pure Domestic US Grade A Honey; No Flavorings, Additives, or Coloring Added
Naturally Caffeine-Free; Made from a variety of citrus or berry fruits, herbs and spices
Individually wrapped tea bags; Packaged in a gift box
In cases of manufacturer production shortages, substitutions may be made with comparable items

Lemonade Drink Mix

Bestseller No. 1

TRUE LEMON Original Lemonade Drink Mix (30 Packets) | Made from Real Lemon | No Preservatives, No Artificial Sweeteners, Gluten Free | Water Flavor Packets & Water Enhancer with Stevia

TRUE LEMON ORIGINAL LEMONADE DRINK MIX: Made from real lemon juice and oils and naturally sweetened with stevia, our lemonade drink mix is made with simple and clean ingredients that you can pronounce
CONVENIENT DRINK MIX PACKETS: Contains 30 lemonade powdered drink mix packets—add one powdered drink mix packet to 16 ounces of water, shake or stir and enjoy!
ALTERNATIVE TO SODA & FRUIT JUICE: These packets are a great alternative to soda, fruit juice, artificially sweetened drinks or drink mixes—they're perfect for on-the-go adults and kids alike!
MADE WITH SIMPLE, CLEAN INGREDIENTS: Contains no artificial sweeteners, no artificial flavors, no artificial preservatives, no colors from artificial sources, no soy, no MSG, no gluten and no sodium.Non GMO
LOW CALORIE DRINK MIX: Each powdered drink mix packet contains 10 calories, 1 gram of sugar and 3 grams of total carbohydrates

Cocoa Powder

Bestseller No. 1

Anthony's Organic Cocoa Powder, 2 lb, Gluten Free, Non GMO

Anthony's Organic Cocoa Powder
Batch Tested and Verified Gluten Free
Full of Antioxidants and Magnesium - Fine milled Cacao
Unsweetened & Non-Alkalized - 10-12% Fat Content
Great for plant based, raw, gluten free, paleo, vegan, and organic recipes!

Low-sugar drink

Bestseller No. 1

Brownies

Bestseller No. 1

Christmas Gift Basket Chocolate Brownies Large Food Gift Individually Wrapped For Men Women Package | Nut Free | Kosher

Stunning Christmas Gift Basket Filled with Delicious Christmas Chocolate Brownies made with the freshest ingredients.
Each fudgy brownie are individually wrapped and packaged in this one-of-a-kind Stunning Christmas Gift Basket, Tied with a Gorgeous Ribbon at the top.
This delightful Christmas gift basket will surely bring a smile to someone special of any age. Men, Women, children, boys or girls alike will enjoy this beautiful package of brownie Cookies. Kosher Pareve.
Organza Ribbon is Attached to the Box and Wraps around the Gift for a Gorgeous Presentation
Nut Free, Dairy Free.

Crackers

Bestseller No. 1

Ritz Original Party Size Crackers, 1 package (11.4oz)

One 11.4 oz party size box with 8 individually wrapped sleeves of RITZ Original Crackers
Flaky and delicious snack crackers with a rich, buttery flavor
Kosher crackers are great for snacking, appetizers or quick meals
Pairs with almost any topping, from meat and cheese to fruit and whipped cream
Individually wrapped sleeves lock in freshness

Pumpkin seeds

Bestseller No. 1

Terrasoul Superfoods Organic Pumpkin Seeds, 2 Lbs - Premium Quality | Shelled | Raw | Unsalted

Terrasoul Superfoods Organic Pumpkin Seeds (Pepitas), 2 Pounds
USDA Certified Organic, Non-GMO, Raw, Gluten-Free, Vegan
Unsalted and 100% organic pumpkin seeds are good for your health and for any diet.
Terrasoul Superfoods is a family-run business that sources the freshest and highest quality superfoods from all over the planet. Our mission is to make these amazing, healthy foods available to you at the lowest prices possible while paying our growers and employees fair wages.
100% Money-Back Satisfaction Guarantee - We stand behind our products and offer a 30-day money back guarantee, backed by an outstanding customer service team.

Blueberry Juice

Bestseller No. 1

POMONA Organic Pure Blueberry Juice, Cold Pressed Organic Juice, Non-GMO, No Sugar Added, Not from Concentrate, Gluten Free, Kosher Certified, Preservative Free, 8.4 oz Bottles, Pack of 12

BLUEBERRY JUICE WITH ONLY 1 INGREDIENT: Our organic blueberry juice is only made with only 100% pure organic blueberries; Tastes great on its own, with club soda, sparkling water or mixed in smoothies and other drinks
DRINK ON THE GO: These 8.4 fl oz bottles are ready to drink and perfect for on the go compared to blueberry powder or blueberry juice concentrate; Taste the health benefits of pure organic blueberries in every sip
COLD PRESSED JUICE: All of our fruit and vegetable juices are cold-pressed, never made from concentrate, and never diluted; We make our juices without added sugar, preservatives, or artificial flavors; Nothing added, everything gained
POMONA ORGANIC JUICES: Each juice is 100% USDA Organic, vegan, kosher, and gluten-free; All of our flavors are full of fresh fruit and veggies, providing an excellent, natural source of antioxidants, nutrients, dietary fiber, vitamins, and minerals
SHIPPED IN GLASS BOTTLES: POMONA organic juices are shipped in non-toxic glass bottles which are BPA, BPS, and DEHP free; Each 12 pack comes with 8.4 oz sustainable glass bottles; Better for you, better for the environment

Nutella

Bestseller No. 1

Nutella Hazelnut Spread with Cocoa for Breakfast, Great for Holiday Baking, 35.3 oz Jar

NUTELLA HAZELNUT SPREAD: Discover the Original Hazelnut Spread that's a classic around the world and spread a Nutella smile with the perfect breakfast spread. Start the day with a 35.3-ounce jar of Nutella
DISCOVER DELICIOUSNESS: Each jar of Nutella contains the irresistibly creamy taste of the hazelnut spread with cocoa that you know and love
WAKE UP TO WOW: Wake up to the Nutella spread that puts a delectable experience on your plate—with the perfect breakfast or brunch topping for pancakes, waffles and bread
MADE FOR BAKING: Baking with Nutellla opens up a world of delicious possibilities with this rich, creamy spread. From a savory ingredient to an irresistible topping, adding Nutella can make your cupcakes, muffins, cookies and recipes more irresistible
SPREAD HOLIDAY CHEER: Spread the delicious joy of Nutella on all your yummy holiday treats this season​

Dried fruit

Bestseller No. 1

A Gift Inside Bloom Dried Fruit Deluxe Tray Basket Arrangement for Holiday Birthday Healthy Snack Business Kosher 2.75 Pound

This beautiful floral-like arrangement of favorite dried fruits in a wooden crate is the ideal gift for friends, family and business associates, perfect for any gifting occasion.
A healthy wholesome treat. Dried fruit contains a lot of fiber.
Gifted presentation: fruit arranged and hand-packed in cheerful flower design. Wooden serving tray is tied with a gift ribbon and attractively presented for a beautiful unboxing.
Kosher Pareve OU certified.
See alternate image for Instruction on how to include A GIFT MESSAGE. Be sure to sign your name and/or your company, so your recipient knows who to thank

Protein powder

Sale

Bestseller No. 1

Optimum Nutrition Gold Standard 100% Whey Protein Powder, Double Rich Chocolate, 5 Pound (Packaging May Vary)

Packaging may vary - New look, with the same trusted quality
Gold standard 100% whey blend – 24 grams blended protein consisting of whey protein isolate, whey protein concentrate, and whey peptides to support lean muscle mass – they don't call it the Gold Standard of quality for nothing
Over 5 grams of BCAAS help build lean and strong muscles with BCAAs. 3-4 grams carbs, 1-3 grams sugar, and 1-1.5 grams fat, gluten free, no sucralose in Double Rich Chocolate flavor. Notice: Do not use as a sole source of nutrition
Any-time formula – Great before or after exercise, between meals, with a meal, or any time of day where you need extra protein in your nutrition
Most awarded, best-selling whey protein powder on the planet. Banned substance tested – Highest quality control measures so you feel comfortable and safe consuming the product

Wheat biscuits

Bestseller No. 1

Tummy Tamer Tea

Bestseller No. 1

Heather's Tummy Teas Organic Peppermint Tea for IBS, 36 Jumbo Teabags

ORGANIC DIGESTIVE SUPPORT: Made with organic peppermint leaves that have especially high volatile oil levels, our high-strength, IBS-specific tea is a convenient way to access digestive support.
THE POWER OF PEPPERMINT: Peppermint has anti-spasmodic & analgesic properties & may help ease IBS abdominal pain, spasms & diarrhea.* Our easy-to-brew Tummy Tea is a quick way to find relief.
IMMEDIATE BOWEL SOOTHING: Our large size tea bags have 2 to 3 times the amount of tea per bag compared to other brands, for a medicinal-strength brew. Our tea is CRC Kosher & has no gluten or FODMAPS.
HEATHER'S TUMMY CARE: We have tools to help you take control of IBS symptoms. From managing pain & bloating to dealing with constipation & diarrhea, our medical foods can help you lead your best life.
YOU'RE NOT ALONE: Heather's Tummy Care offers education & support for those living with IBS. Our teas, capsules & soluble fiber supplements can help manage symptoms with simple, effective lifestyle changes.

Whole-grain bread

Sale

Bestseller No. 1

Peanut butter cups

Bestseller No. 1

REESE'S Miniatures Milk Chocolate Peanut Butter Cups Candy, Christmas, 34.1 oz Bulk Bag

Contains one (1) 34.1-ounce bulk bag of REESE'S Miniatures Milk Chocolate Peanut Butter Cups Candy
Savor the iconic flavors of a milk chocolate REESE'S peanut butter cup during Christmas parties, movie nights and everyday snacking moments throughout the season
Kosher, individually wrapped, bulk and gluten-free miniature milk chocolate peanut butter cups wrapped in red, green and gold foils to help you celebrate the holiday
Celebrate Thanksgiving and New Year's or birthdays and date nights with REESE'S peanut butter candies
Make the sweetest stocking presents with REESE'S holiday candy and fill Christmas candy jars to the brim for everyone to enjoy these peanut butter chocolate treats

Jam

Sale

Bestseller No. 1

SoftSheen-Carson Let's Jam! Shining and Conditioning Hair Gel by Dark and Lovely, Extra Hold, All Hair Types, Styling Gel Great for Braiding, Twisting & Smooth Edges, Extra Hold, 14 oz

Hair Gel: This Shining and Conditioning Extra Hold formula has micro-emulsion technology for great extra hold, shine and conditioning with up to 3X less breakage and no wax, no flaking and no drying alcohol.
Extra Hold Formula: This hair gel provides a flake-free conditioning strong hold. It conditions and shines and is great for styling, braiding, smooth edges and twisting, taming frizz and flyaways.
Styling Products: We make an array of products for all types of curly hair, including moisture-sealing gels and leave-in sprays, rejuvenating oils, pomades, creams, butters and protective edge savers.
Unique Looks: We help people of color celebrate Unique Looks and styles with an array of treatments, colors and styling products for all hair types: curly, wavy, natural, relaxed, transitioning and more.
Softsheen-Carson: For over 110 years we have provided beauty to all consumers of African descent with our innovative, tailor-made, superior products and services specially designed for their needs.

Caramel Apple Pops

Bestseller No. 1

Nuts
Chocolate cookies

Bestseller No. 1

Pepperidge Farm Milano Cookies, Dark Chocolate, 20 Packs, 2 Cookies per Pack

Multipack includes: 20 0.75-oz. packs (two cookies per pack) of dark chocolate Milano cookies
Luxurious flavor: enjoy rich dark chocolate
Crisp and delicate: Milano baked cookies are crisp in texture and delicate in flavor
Save something for yourself: set aside time during your day to put yourself first and indulge with Pepperidge Farm Milano cookie
On-the-go treats: single-serving snack packs make it easy to take Milano cookies with you anywhere

Oat bar

Sale

Bestseller No. 1

Overnight Oats Bar Apple Cinnamon, 11.7 Ounces, 9 Count(pack of 1)

Overnight Oats. But better: We re-imagined the guilt-free taste of overnight Oats into the convenience, portability, and ease of a bar packed with fiber and 10 grams of whey protein
Apple Cinnamon: The sweet taste of apples mixed with the spice of cinnamon makes for the perfect BAR, enjoyed at home or on the go with only 4 grams of sugar
Hand-rolled Oats you know and love: We only use hand-rolled Oats, letting each batch rest until they are ready for REAL fruit and pressed and cut into convenient, portable bars
Gluten Free and Non-GMO: We wouldn't put anything unhealthy in our overnight Oats, so why would we put them in these high protein bars? And, even if you're living that gluten-free lifestyle, we've got your back! There is no gluten in any of our products
Good source of protein and fiber: the grains and fruit in each bar are here to help you get some yummy fiber in your diet, so you can win the day! Coupled with the 10 grams of whey protein, you'll be fueled up and ready to tackle whatever comes your way

Organic milk

Bestseller No. 1

Horizon Organic Shelf-Stable 1% Low Fat Milk Boxes, Chocolate, 8 oz., 18 Pack

REAL, ORGANIC MILK ON-THE-GO: Single-serve chocolate milk boxes are great for lunchboxes and on-the-go snacking
SHELF STABLE MILK: Ultra-pasteurized (UHT) milk for easy, non-refrigerated storage
ORGANIC GOODNESS: Certified USDA Organic milk from happy cows raised by our trusted farmer partners
NON-GMO MILK from cows that are given no antibiotics, persistent pesticides, or added hormones*
PROVIDES MANY NUTRIENTS including calcium, vitamin A, and 8g of protein in every Horizon milk box

Canned veggies

Bestseller No. 1

Amazon Brand - Happy Belly Sliced Carrots, 15 Ounce

One 15-ounce can of Happy Belly Sliced Carrots
Harvested at perfect ripeness to retain their flavor and essential nutrients
Add seasoning for an extra kick in flavor
Satisfaction Guarantee: We're proud of our products. If you aren't satisfied, we'll refund you for any reason within a year of purchase. 1-877-485-0385
An Amazon brand

Fruitcake

Bestseller No. 1

Pack of Pretzels

Bestseller No. 1

Rold Gold Tiny Twists Pretzels, 1 Ounce (Pack of 40)

Pack of 40 one ounce bags. Packaging may vary
Small pretzel twists in a convenient package
Baked, not fried
These much loved treats are fun to enjoy at lunch, as an after-school snack, or party refreshment
Easy to carry, easy to store, and easy to pack

Saltine Crackers

Bestseller No. 1

Premium Original Saltine Crackers, 4.0 oz (Pack of 12)

Bulk cracker pack includes twelve 4 oz convenience sized boxes Premium Original Saltine Crackers
Traditional saltine crackers have a light, versatile flavor with sea salt on top
Square shaped soup crackers are a classic snack
Light, crunchy texture makes these ideal entertainment crackers
Salty snacks are tasty plain, with toppings, with soups, stews, chowders and salads

Fruit smoothies

Sale

Bestseller No. 1

OKF Smoothie, Multi-Vitamin Premium Drink, 16.9 Fluid Ounce (5 Flavor Variety Pack, 10 Pack)

✅ ENJOY THESE ICE COLD - These smoothie drinks don't have to be refrigerated before you open them, but it is STRONGLY recommended to drink them cold in order to be fully enjoy the taste of fruits each bottle pack.
✅ AUTHENTIC FLAVOR – Blended fruit packed smoothies drinks rich with Lactobacillus which plays an important role and have beneficial effects for your health It helps to keep good body shape and serve essential nutrient.
✅ REFRESHING FRUIT SMOOTHIE PACK – If you're a person who loves to nourish your body with essential nutrients and increase your consumption of fruits in a quick and easy way. Better way to cool off in the hot summer days than with this tasty beverage that will satisfy every thirst.
✅ TAKE IT EVERYWHERE YOU GO - Just the right size to toss it in your bag or lunch box and take it anytime and anywhere you go! Perfect combination of taste and nutrition that you can take at work, school, field trip, hiking, biking, or running.
✅ Contains SKIM Milk Powder, INGREDIENTS: Water, Fructose, Cane Sugar, Skim milk poweder, Yogurt Powder, Cellulose Gum, Citric Acid, Flavors, Soybean Polysaccharide, Trisodium Citrate, Salt, Sucrose esters of fatty acids, Yellow NO.5, Vitamin Complex, Blue NO.1 and some fruit juice depends on the flavor

Granola bar

Sale

Bestseller No. 1

Nature Valley Crunchy Granola Bars, Oats 'n Honey, 1.49 oz, 24 ct, 48 bars

CRUNCHY GRANOLA BARS: Nature Valley Crunchy Oats 'n Honey Granola Bars combine delicious whole-grain oats with real honey for a breakfast, lunch box, or afternoon snack the entire family will enjoy
HEALTHY BREAKFAST SNACK: An excellent source of whole grain; Wholesome snacks with 22 grams of whole grain per serving
PERFECTLY PORTABLE: Easy bars for snack time or an on-the-go invigorating treat; Perfect as a part of breakfast, for the pantry, lunch box, and hiking trail
REAL INGREDIENTS: Hearty whole grain oats with no artificial flavors, artificial colors, or high fructose corn syrup
CONTAINS: 1.49 oz, 24 ct, 48 bars

Lemon Tea

Bestseller No. 1

Bigelow I Love Lemon with Vitamin C Herbal Tea, Caffeine Free, 20 Count (Pack of 6), 120 Total Tea Bags

Citrus Delight: I Love Lemon with Vitamin C Herbal Tea is an invigorating lemony tea. Caffeine free and the added hibiscus gives it a fruity tart aroma and flavor you can enjoy anytime. Enjoy as a hot tea or iced tea
Individually Wrapped: Bigelow Tea always come individually wrapped in foil pouches for peak flavor, freshness and aroma to enjoy everywhere you go! Gluten-free, calorie-free, and Kosher Certified
Try Every Flavor: There's a tea for morning, noon, and night time relaxation. Try our English Breakfast, Vanilla Chai, antioxidant Green Tea, decaffeinated teas, organic teas and a variety of our herbal tea bags
Blended and Packaged in the USA: In 1945 Ruth Campbell Bigelow created our first tea, Constant Comment, a strong, flavorful black tea blended with aromatic orange peel and sweet warming spices. Today, Bigelow is still 100% Family Owned
Bigelow Tea: Since 1945, Bigelow has been a leader in premium tea and are proud to be a Certified B Corporation - meeting the highest verified standards of social and environmental performance, transparency and accountability

Ginger thin cookies

Bestseller No. 1

Anna's Swedish Thins Ginger

Some things just don't change! A lot has happened since Anna Karlsson baked her very first ginger thins in her little bakery in the finer parts of Stockholm
Anna's

Gift Card to her favorite restaurant
Wellness Ideas for Pregnancy Care Package
Nothing is as important as having a safe 9-months pregnancy and bringing forth a healthy baby full of life. However, the health of the mother herself is of utmost importance at this stage. Here are some thoughtful wellness supplies she'd love:
Aloe Vera Facial Mask

Sale

Bestseller No. 1

Aloe Facial Skincare Sheet Hydrating Moisturizing Revitalizing Facial Skincare Sheet for Dry, Oily, Sensitive and Tired Skin 25ml/0.8oz, Pack of 10

Nature Ingredients: These Sheet facial skincare are made out of ingredients from nature. They contain a serum with moisturizing and nourishing properties that leave your skin sooth and moist, and it is free from any kind of harmful chemicals, parabens, making it perfect for all skin types.
Long Last Moisturizing: Aloe Vera essence facial sheet balance water and oil, thick and juicy, hyaluronic acid, not only hydrating but improve your skin tone, make the skin moist and fair.
Fit All Skin Types: This facial skincare is fit for all face sizes and all skin types. Whether you have dry skin, oily skin, or combination skin,it can create firmer skin with confidence to you.
Improve Various Skin Problems: Hydrating Revitalizing Nourishing Firming Pore Minimizing Soothing and Relaxing
Easy To Apply: Simple unfold and apply onto face after 15-20 minutes,you can have quick results targeting on hydrating. Using 2 or 3 times per week, you'll get better hydration. The independent packing is compact, convenient to use at any time anywhere.

Safe Hemorrhoid-relief products

Bestseller No. 1

Puremedy Hemorrhoid Relief Ointment All Natural Homeopathic Salve Balm to Soothe and Relieve Symptoms Such as Pain, Itching, Swelling and Inflammation, Safe for Adults, Kids, 1 oz. (Pack of 1)

ALL NATURAL SOOTHING RELIEF helps provide profound relief for symptoms associated with hemorrhoids, fissures and piles such as pain, itch, swelling and inflammation. Gentle formula can be applied multiple times per day
100% ORGANIC OR WILD HARVESTED INGREDIENTS harnessing the power of nature's medicine cabinet include organic marigold, organic echinacea, organic elderberry, organic arbor vitae, organic beeswax, wild harvested Canadian fir balsam, organic extra virgin olive oil, wild harvested pine
TRIPLE ACTION FORMULA is based on a 160-year-old Indigenous "Miracle Salve" that helps to draw out impurities and increases blood circulation and oxygen to aid recovery without harmful ingredients or worrisome side effects
SAFE INGREDIENTS means safe for adults, children, pets and planet with no chemicals, no parabens, no phthalates, no petroleum, no animal testing, non-GMO
OFFICIALLY MONOGRAPHED HOMEOPATHIC PHARMACOPIA INGREDIENTS included. FDA registered facility and produced in compliance with strict manufacturing guidelines

Emergen-C Packets

Sale

Bestseller No. 1

Vibrating Eye Massager

Bestseller No. 1

RENPHO Eye Massager with Heat, Bluetooth Music Heated Massager for Migraines, Relax and Reduce Eye Strain Dark Circles Eye Bags Dry Eye Improve Sleep, Ideal Christmas Gifts for Women/Men

Comfortable Heating Massage - Renpho's eye massager built-in heating pads provide a comfortable temperature between 104 and 107 degrees Fahrenheit(40℃-42℃), better for relaxing eye puffiness, dry eyes, etc. A hot compress can regulate the metabolism of the eyes, more effectively improve symptoms such as dry eyes, and reduce dark circles. Note 1: We do not recommend customers use eye machines if you have undergone eye operation, retina condition, cataract, glaucoma etc.
Reduce Eye Strain & Improve Sleeping - Our eye machine adopts oscillating pressure and rhythmic percussion massaging, it can make the skin around the eyes more shiny and elastic. Eye heating Massager with Bluetooth music can play a good sedative effect. Wear it for 15 minutes before going to bed every night, you will be totally relaxed and enjoy a better sweet dream. Our eye care machine also can effectively help you be refreshed after long-day work or study.
180° Adjustable & Portable Design - Our electric eye massager can be folded into a smaller one, so you can take it to the office, airplane, traveling. In addition, the headband can be easily adjusted in size and suitable for all teenagers and adults. Note 2: If you feel too tight or too loose, please adjust your headband to find the right size.
Bluetooth Customizable Music - Built-in speakers and prerecorded sound enhance relaxation. You can even connect via Bluetooth to play your own playlists. Music reduces your anxiety and the physical effects of stress, you definitely deserve it. Bluetooth Name: Eye Massager.
Ideal Christmas Gifts - Every Renpho's massager uses a well-built package & a good unboxing experience. Renpho is well-known for the highest quality products and the Best customer service team.

Pack of Organic Prenatal Juice

Bestseller No. 1

Prenatal Superfood Green Drink I Dietician Created for Pregnant Women I Organic Veggies & Fruit - Folate, Iron, Choline– Get Clarity, Reduce Nausea, Boost Energy & Mood – Perfect in Smoothies - 1 mth

★ Feel Alive- Mama Support ★ Contains vitamins, minerals and antioxidants that provide immune system support, increased motivation and mental clarity ★ Plant based mix packed with micronutrients for proper digestion and improved gut health ★ Baby growing greens and shown to enhance your ability to eliminate body toxins from fetus and breastmilk- Expiration date is 2 years from manufacture date on the LuvBelly pouch.
★ Fear Less- Recommended By ★ Nutritionist, Naturopathic OB/GYN experts, this essential superfood blend aids and supports mom's health, hormonal balance, exhaustion, pregnancy brain, mood-swings, morning sickness and milk production ★ This vegetable powder provides nourishment for your baby's body and brain development helping to reduce birth defects
★ All Natural- Guilt Free ★ Prenatal juice mix contains certified pure organic ingredients, plus it's non-GMO, gluten free, soy free, dairy free, caffeine free, easy-to-digest, free of artificial sweeteners, preservatives and 100% vegan ★ Sustainable sourced and made in the USA
★ Green Goodness ★ Many whole food based prenatal supplements for women only contain trace amounts of ingredients ★ Our unique formula is chockfull of veggies (like kale, spinach & broccoli) and phytonutrient packed fruits (blueberry, raspberry & cranberry) that provide naturally occurring clean, safe, green nutrients needed to supply you (and baby) with optimal pregnancy nutrition and relief helping you to be present to the life inside.
★ For Moms By Moms ★ Specifically developed for new expectant mothers of all stages, who are either pregnant or have given birth and performing postnatal breastfeeding ★ Women looking for complete care

Compression socks

Sale

Bestseller No. 1

CHARMKING Compression Socks for Women & Men Circulation (3 Pairs) 15-20 mmHg is Best Athletic for Running, Flight Travel, Support, Cycling, Pregnant - Boost Performance, Durability (L/XL,Black)

COMPRESSION SOCKS - We intend combining fashion, technology and science to bring you the triple comfort without. The material of our compression socks are upgraded with nylon percentage from 40% to 85%. Delivers 360-degree stretch for greater flexibility and durability. Breathable high performance fabric keeps an optimal temperature.
COMFORT - We carefully designed and manufactured our compression socks to provide premium support, comfort, and relief without compromising your mobility. Form fitting, lightweight, and breathable fabric features maintain stability regardless of activity.
EFFECTIVE - Our compression socks (15-20 mmHg) are highly recommended by preferred by trainers. These are designed to promote blood circulation and oxygen flow preventing fatigue and helps in muscle recovery. Whether you are an athlete, teacher, flight crew, receptionist, office worker, pregnant, nurturing mother, elderly, our socks are universally suitable for all work.
UNISEX - Two size options available to pick from. Best Gift for women, athletes and runners - Anyone on their feet all day. If you are struggling with a gift idea to a loved one or a casual friend, this is will reduce your anxiety without even you wearing them.
SHOP WITH CONFIDENCE - Your satisfaction is our topmost priority. If you do not like our socks for any reason, we offer a full refund or free replacement. No reasons.

Cocoa Butter Lotion

Sale

Bestseller No. 1

Palmer's Cocoa Butter Formula Daily Skin Therapy Body Lotion with Vitamin E, 13.5 Ounces

Deep Hydrating Lotion: This 48 hour cocoa butter daily moisturizing body lotion features a light cocoa scent and provides deep hydration; a moisturizer for all skin types, from normal to dry to eczema prone skin, and a great after-sun lotion
Special Formula: This lotion is made with Cocoa Butter to naturally moisturize and Vitamin E to help improve the appearance of scars, stretch marks and skin imperfections, giving a more even and toned appearance
Finest Ingredients: We use only the finest natural, raw ingredients for soft, hydrated and beautiful hair & skin. We support sustainable production of Shea & Cocoa Butter and Coconut Oil. You can feel good about what you put on your hair and skin
Choose What's Real: Our nourishing skin care and hair care products feature real, high-quality, plant-based ingredients. Our product line for whole body care includes body butter, creams, balms, lotions, oils, soaps, pregnancy and stretch mark care
Why Palmers? For over 180 years, Palmer's has crafted treatment-oriented beauty products using Cocoa Butter, Coconut Oil, Shea Butter, Olive Oil & Vitamin E to soothe, hydrate, soften, replenish and revitalize skin and hair

Apricot Oil

Bestseller No. 1

NOW Solutions, Apricot Kernel Oil, Hair Moisturizer, Rejuvenating Skin Oil, Softens Fine Lines, 16-Ounce

SOFTENS FINE LINES: 100% Pure Apricot Oil is a rejuvenating natural oil that's ideal for softening fine lines and restoring a healthy glow to skin.
MOISTURIZES DRY HAIR/NON-GMO PROJECT VERIFIED/VEGAN/HEXANE FREE: Rich in essential fatty acids, this gentle oil has excellent restorative properties that promote soft, radiant hair and help to soothe dry skin.
NOW Solutions is the next step in the evolution of personal care products, formulated with the finest functional ingredients from around the world. NOW Solutions products avoid harsh chemical ingredients in our formulations, to provide a more natural product line. NOW Solutions products are not tested on animals. NOW Solutions products are analytically tested to assure the highest quality.
GMP Quality Assured: NOW closely adheres to both mandatory U.S. FDA Current Good Manufacturing Practices (CGMP) regulations and voluntary Natural Products Association (NPA) Good Manufacturing Practices (GMP) regulations. Good manufacturing practices ensure compliance with sanitation, processing, documentation, and testing requirements that are designed to promote consistent, highly reproducible product quality and safety.
Packaged in the USA by a family owned and operated company since 1968

Stress balls

Sale

Bestseller No. 1

KDG Motivational Stress Balls(4 Pack) for Kids and Adults,Stress Relief Balls with Quetos to Relieve Anxiety and Manage Anger as Gift…

【Multiple functions】The stress relief ball with inspirational quotes can not only help people focus, relief stress of life, keep the mood relaxed, relieve anxiety and autism, etc.. It can also help people recover and strengthen their hands after surgery and when using computers always.Bringing inspiration to life, a preferred gift for employees, family members, and as a decoration.
【Suitable for all ages】Suitable for children, school teachers, teenagers, office workers, athletes, the elderly, injured people, etc. It can be squeezed and played with almost anywhere to stress relief
【High quality 】stress balls with stain-resistant, tear-resistant, tough, and non-toxic, and because they have a smooth, non-stick exterior, they can be wiped clean with a paper soaked in water. In addition, they are light and easy to Carry it with you.
【Inspirational Quotes】 4 pack stress balls with different inspirational quotes, such as "Yes, I can do it" and so on. When you spend all night studying for exams at school, or have a hard time concentrating at work, the purpose of using these balls to reduce stress is to help you overcome these stressful situations in your life.
【100% Satisfaction Service】To make sure you are 100% satisfied with our products, if you have questions about this product, you can contact us at any time and we will give you a satisfactory answer.

Glorious Glow Facial Wash

Bestseller No. 1

Glow Recipe Mini Blueberry Bounce Gentle Foaming Cleanser - Gentle Exfoliating Facial Wash with Hyaluronic Acid + AHA - Helps Visibly Calm Blemish-Prone Skin, Travel Size Facial Cleanser (30ml / 1 oz)

Gently Exfoliate - The Blueberry Bounce Gentle Facial Cleanser is formulated to break down even the most stay-put makeup. Gentle exfoliating AHAs help remove makeup from pores while ungluing dead skin cells - all in one step.
Hydrating Face Wash - This Cleanser has blueberry extract & Hyaluronic Acid as ingredients to keep the skin hydrated as you cleanse and remove make up. Hyaluronic Acid is the holy grail of maximum hydration to help keep your skin supple and not strip moisture.
Gentle Exfoliation - This facial cleanser has AHAs to gently exfoliate your skin in your AM/PM routine to buffer dead skin cells. This gentle face wash is ideal for all skin types. This face wash is gentle enough to not irritate combination or acne prone skin.
How to Use - Dispense one pump into wet palms and rub hands to create a lather. Massage gently onto wet skin for one minute, then rinse thoroughly with lukewarm water. As a 5 minute wash off mask, Apply a generous layer to clean, dry skin. After 5 minutes, rinse thoroughly with lukewarm water. Splash with cold water for a refreshing finish
Free of - Parabens, Mineral Oil, Sulfates, Phthalates, Drying Alcohols, Synthetic Dyes. Vegan. Cruelty-free. Patch test on small area of skin before using on face.

Lavender Oil

Bestseller No. 1

NaturoBliss Lavender Essential Oil, 100% Pure Therapeutic Grade, Premium Quality Lavender Oil, 4 fl. Oz - Perfect for Aromatherapy and Relaxation

100% PURE & NATURAL LAVENDER OIL - NaturoBliss Essential oils are exactly that! Many oils being sold online make that claim but are in fact made of natural isolates and mixtures. Each essential oil is tested by an independent lab which is why every bottle comes with a Quality Guaranty.
PREMIUM THERAPEUTIC GRADE & PREMIUM QUALITY – All NaturoBliss Essential Oils are tested by an independent lab to test the efficacy of each oil. Each oil is tested for its constituents as well as to have no fillers, additives and to be undiluted.
HIGH QUALITY GLASS BOTTLE AND DROPPER – Our essential oil comes in an amber glass bottle to keep out UV rays and protect the oil against sunlight. We also provide a glass dropper, so you get the exact amount of oil without any waste.
LAVENDER OIL BLENDS WELL WITH – Basil, Bergamot, Eucalyptus, Lemon, Lemongrass, Peppermint, Rosemary and Tea Tree.
Bottled in the USA – NaturoBliss sources their oils from regions all over the world. Each oil, when brought to the USA goes through vigorous testing to prove its authenticity.

Glucose Tablets

Bestseller No. 1

Rite Aid Glucose Tablets, Grape, 50 Count | Blood Sugar Support Supplements for Diabetics

GLUTEN FREE: Safe for everyone, including those with gluten allergy or sensitivity
QUICK DISSOLVE TABLETS: Easy to chew and swallow on the go
FAST ACTING: 6 grams of carbohydrates per tablet to help raise blood sugar fast
GREAT FLAVOR: Naturally and artificially grape flavored for delicious taste
TRUSTED BRAND: Rite Aid - delivering the products you need to lead a healthier life since 1962

Puke Bags

Bestseller No. 1

MP MOZZPAK Vomit Bags – 24 Pack – 1000ml Emesis Bags – Leak Resistant, Medical Grade, Portable, Disposable Barf Bags, Puke, Throw Up, Nausea Bags for Travel Motion Sickness, Car & Aircraft, Kids, Taxi

🔷 CONVENIENT & EASY TO USE: The opening rim of the barf bags is large enough to fit perfectly in the mouth area to prevent spillage when used. It is also very easy to wrap up and dispose after vomiting.
🔷 HANDY MUST FOR TRAVELLING: The emesis bags are necessary for someone who gets car sick frequently. The sick bag can be easily be kept in car, purse, nightstand, travel bag, office, backpack etc. for easy access when urgently needed, which makes it a must have for taxi's and car service providers.
🔷 PREMIUM QUALITY: With the closure system of the throw up bags, it can easily be twisted, and get secured into a notched ring that helps to seal and eliminate odors
🔷 THICK, DURABLE, LEAK-PROOF DESIGN: Made to be reliable, these sealable vomit bags are secure and durable, with an easy-to-use closing mechanism that ensures No breaks or leaks.
🔷 MEDICAL GRADE QUALITY: Each bag is crafted with leakproof, heavy-duty materials to ensure they can withstand intense, unexpected vomiting.

Organic toning oil

Sale

Bestseller No. 1

Mother's Special Blend All Natural Skin Toning Oil, 8-Ounce

Enjoy the natural fragrance of pure cocoa butter; no chemicals, preservatives, artificial colors or perfumes
Tones skin and helps prevent stretch marks
Rich, natural ingredients
Excellent for massage. Please note: Color changes from clear to cloudy are normal due to extreme cold temperatures and easily remedied by placing the bottle with the cap sealed in hot water for 5-10 minutes
Apply daily after a bath or shower when skin is warm and moist

Salt lamp

Sale

Bestseller No. 1

Himalayan Glow Salt Lamp with Dimmer Switch 5-7 lbs

Unique salt lamp is made from Natural Himalayan salt crystals hand mined in the Himalayan Mountains
Once lit the lamp will emit a calming Amber color
Perfect Gift Choice: Specially designed Gift Box to each Crystal, WBM Salt Lamps are thoughtful gift for your loved one's for every special occasions Like Halloween, Thanksgiving Day, Cyber Monday, Black Friday, Christmas, and New Year Eve. It's the Perfect Choice for your Love One's with it's Superior Quality to Brighten up your Mood and Create a more Romantic Atmosphere for your Room!
Each lamp is individually handcrafted and unique
Sits on a beautiful wooden neem base

Peppermint foot cooling cream

Bestseller No. 1

The Body Shop Peppermint Intensive Cooling Foot Rescue, 3.5 Fl Oz

Massage our cooling peppermint foot cream onto hard skin and heels at night to soothe and refresh your feet
Infused with English peppermint essential oil, our minty fresh foot cream comes to the rescue of tired, dry feet to keep you on your toes
Softens and intensively hydrates
Expert care for active feet
Community trade peppermint essence oil from Norfolk, England

Foot cream

Sale

Bestseller No. 1

O'Keeffe's Healthy Feet Foot Cream for Extremely Dry, Cracked Feet, 3.2 Ounce Jar, (Pack of 1)

O'Keeffe's for Healthy Feet Foot Cream is a concentrated foot cream that heals, relieves and repairs extremely dry, cracked feet
Creates a protective layer on the skin's surface that instantly boosts moisture levels and helps prevent further moisture loss
O'Keeffe's for Healthy Feet Foot Cream works fast; Most people start seeing improvements in their dry cracked feet in only a few days
Our Healthy Feet Foot Cream cream contains increased levels of Allantoin; The formula helps to penetrate thicker and rougher surface skin on the feet
Apply the foot cream to exfoliated skin at bedtime and after bathing, as these are the most effective times for moisturizing extremely dry feet

Organic Bathing Herbs

Bestseller No. 1

Waning Moon Botanical Bath Tea | Herbal Ayurvedic Bath Soak for Detox & Release w/ Peppermint, Rosemary & Helichrysum. Organic & Natural Body Care. for Kapha Dosha. Loose Leaf Flowers. 2 Baths

Starring the fresh aroma of mint and rosemary, and the hues of a desert dawn, the Waning Moon Bath Tea detoxifies our bodies and quiets our minds after the intensity of the Full Moon energy.
Brew like a tea (in a French press or tea pot) and strain the infusion into your bathtub. Drink the healing and nourishing benefits of plant medicine in through your skin.
Enjoy your Waning Moon Bath Tea as the Full Moon fades into the New Moon for maximum benefit. To fully integrate, bathe weekly with each of the four Lunar Blends. See Moon Bath's Lunar Calendar (ASIN: B08LXCV1VF) to determine which moon phase it's time to connect with.
CLEAN BEAUTY: 100% Organic Botanicals. No fillers, preservatives, artificial colors, parabens, phthalates, harsh sulfates or synthetic fragrance.
ETHICAL & SUSTAINABLE: Fair trade ingredients. Hand blended in Boulder, Colorado, USA. 100% post consumer waste recycled paper jar. Never any animal testing. 1% for the Planet Member.

Organic Purified Coconut Oil

Bestseller No. 1

Nutiva Organic Liquid Fractionated Coconut Oil, 32 Ounces - USDA Organic, Non-GMO, Non-BPA, Vegan, Keto, Paleo, Use for Cooking or Moisturizer for Skin, Massage and Hair

Nutiva's all-natural cold press extraction and USDA certified organic processes yield a pure, neutral-tasting , nutrient-rich oil with concentrated levels of MCTs, using no dangerous and harmful chemicals, hexane, or heat
With a medium smoke point , coconut oil is a perfect alternative to traditional oils such as vegetable, canola, olive, and corn and has a natural flavor that's great for adding to smoothies, salads, and coffee
Ideal addition to vegetarian, vegan, raw, whole food, paleo-friendly, ketogenic, and gluten-free diets and comes in a safe, BPA-free bottle
With natural moisturizing and deep conditioning properties, liquid coconut oil can be used as a non-greasy massage oil, hair and face moisturizer, and hydrating lotion
Nutiva stringently adheres to USDA guidelines and partners with certified organic farmers to source the world's finest non-GMO, sustainably grown, and responsibly harvested ingredients that is good for you and for the planet

Leave-In Hair Conditioning

Bestseller No. 1

MIZANI 25 Miracle Milk Leave-In Conditioner, 8.5 Ounce

Leave-In Conditioner: 25 Miracle Milk Leave-In Conditioner is a multi-benefit leave-in conditioning spray that moisturizes, detangles, and protects curly and textured, natural and treated hair
Lightweight Formula: This lightweight formula hydrates and protects for heat without added weight; Coconut Oil moisturizes dry hair and adds shine, Fennel Seed Oil strengthens and prevents breakage
Key Benefits: Hydrates and moisturizes natural and textured hair of all curl patterns; provides heat protection and primes for styling; detangles and controls frizz, improving manageability; softens
Suggested Use: Apply this leave-in conditioner whenever needed to clean, damp hair, gently combing through to easily detangle and style. Suitable for wigs, weaves, natural and relaxed hair
Trusted by salons and professionals, Mizani products are tested with every level of curl and coil with kind ingredients that leave hair strong and never thirsty; perfect for the style shifter in you

Organic Deodorant

Bestseller No. 1

Truvani Organic Aluminum Free Deodorant - Fragrance Free USDA Organic Deodorant for Women and Men - Paraben Free, Non GMO - Unscented, 2.8 oz (1 pack)

USDA ORGANIC CERTIFIED: We are one of the very few USDA Organic Certified Deodorants. There are lots of "natural deodorants" but only a couple meet the rigorous standards to be organic certified.
CLEAN INGREDIENTS THAT YOU'LL RECOGNIZE: Made from Organic Rosemary Extract, Organic Coconut Oil, Organic Beeswax, Baking Soda, Organic Sunflower Seed Oil, Organic Shea Butter, Organic Tapioca Starch, Organic Arrowroot Powder & Organic MCT Oil.
NO ALUMINUM OR PARABENS: We use safe ingredients like arrowroot to absorb moisture and keep you dry.
NO FRAGRANCES: Our unscented deodorant is free of artificial scents and fragrances.
OUR GUARANTEE: Here at Truvani, we are so confident in our products we will offer a full refund within 30 days. Love it or get your money back, no questions asked.

Back Massager

Sale

Bestseller No. 1

Massage Gun Deep Tissue, Muscle Percussion Massager with 30 Speeds, Quiet Handheld Massagers with LCD Touch Screen 10 Heads for Athletes Shoulder Body Back Neck Relaxation (Black) (Black)

High Performance Massage Gun: Zerolia multifunctional cordless percussion massage gun can help awake your muscles, accelerate muscle recovery, relieve muscle pain, reduce lactic acid accumulaion, encourage blood flow and improve joints' flexibility ect. It can effectively adjust the overall balance between fascia and muscles. It's suitable for professional athletes, leisure sports lover, high pressure office crowd, drivers, or anyone with muscle soreness problem.
10 Professional Massage Heads: Zerolia deep tissue muscle massager gun comes with 10 replaceable massage heads suitable for different parts of the body allow you to reach every muscle and meet all your muscle relaxation needs. Massage heads in different shapes can be used on different muscle groups and provide targeted therapy for fast recovery.
30 Speeds and LCD Touch Screen: Come with 30 adjustable speed levels( 1800 - 3600 percussion/mins), you can freely chose any speed depend on the levels of your muscle soreness or pain. At the same time, our vibration percussion massager equipped with LCD touch screen display speed levels and electric quantity.
35 DB Quiet and 6 Hrs Long Working: Zerolia Massage Gun is adopted with newest noise reduction technology of 25 db and a high-torque motor. Thence, you can freely enjoy a deep tissue massage and muscles repair time in a quiet relaxing environment. We also equipped with 2500mAh high-quality cordless rechargeable battery, ensure a 6 hours long working time. (It usually takes 1.5-2 hours to be fully charged)
Portable Design and Great Gift Choice: Zerolia percussion massage gun is only 3 Lbs. It is portable to take to the gym, office or anywhere you want. And the ergonomic designed handle combine, has better function at anti-sliping, anti-falling and anti-scratching and easy to grasp. It's a great gift for family, friends, teachers, girlfriends, and you loved ones.

Shea Buttercream

Bestseller No. 1

Bath bomb rocks

Sale

Bestseller No. 1

Oil-free Facial wipes

Sale

Bestseller No. 1

Aveeno Positively Radiant Oil-Free Makeup Removing Facial Cleansing Wipes to Help Even Skin Tone & Texture with Moisture-Rich Soy Extract, Gentle & Non-Comedogenic, 25 ct.

25-count package of Aveeno Positively Radiant Oil-Free Makeup Removing Face Wipes to gently and effectively remove oil, dirt, and makeup - even waterproof mascara - that can leave skin looking dull and tired
Facial cleansing wipes gently cleanse your face in one easy step without over-drying or dulling skin, revealing softer-looking skin that appears fresh, awake and luminous
Nourishing face wipes contain a moisture-rich soy extract to help even skin tone and texture, revealing brighter and more radiant looking skin. Plus, the gentle formula is oil-free and non-comedogenic, making them great for daily use
Both dermatologist- and ophthalmologist-tested, these makeup removing wipes are gentle enough to use around the sensitive eye area and are suitable for contact lens wearers
The Positively Radiant Collection is designed to enhance natural radiance and give you lit-from-within glow. Aveeno uses nature's goodness of nature and the power of science to keep skin healthy looking and balanced

Calendula Oil

Bestseller No. 1

Gya Labs USDA Calendula Oil Organic for Skin (1.02 oz) - 100% Natural Calendula Carrier Oil for Face

Our 100% Pure Calendula Carrier Oil is USDA-Certified in cold pressed extraction method. The oil is undiluted and Formulated WITHOUT Parabens, Synthetic Oils, Additives, Alcohol and Added Fragrances.
A Beauty Must-Have Oil: Some may use Calendula Oil for Face & Body. Calendula oil for skin is a soothing for sensitive skin. Calendula oil organic for skin elevates your skincare to another level.
A Potent Remedy For Hair: Calendula Oil Organic is moisturizing for hair. Use organic calendula oil for your daily hair care routine.
Mindfully Botted: Calendula oil organic pure for essential oils mixing is thoughtfully grown & packaged in an amber bottle to ensure purity. Certified CRUELTY-FREE essential oils for hair.
One Year Warranty For Pure Organic Calendula Oil: Your satisfaction is our top priority. If you're unsatisfied with our 100% Calendula Essential Oil, reach out to us within 365 days for a FULL REFUND.

Vitamins B6

Sale

Bestseller No. 1

Nature's Bounty Vitamin B6, Supports Energy Metabolism and Nervous System Health, 100mg, Tablets, 100 Ct

FOR ENERGY 100-count Vitamin B-6 100mg Tablets; Nature's Bounty Vitamin B-6 tablets play an important role in energy metabolism in the body(1); They help the body convert food into the fuel which is used to maintain energy throughout the day(1).
FOR YOUR HEART B Vitamins are commonly taken to support the health of the cardiovascular and nervous system; Nature's Bounty B-6 is part of the family of B-Complex vitamins.
FOR HEALTHY AMINO ACID LEVELS Taken daily; Nature's Bounty Vitamin B-6 Tablets support healthy levels of homocysteine already within normal range.(1)
PURITY IS OUR PRIORITY Nature's Bounty is committed to safety and purity in all our supplements; Our Vitamin B-6 tablets are suitable for vegetarians, non-GMO, gluten- and sugar-free, and contains no artificial flavors.
FROM THE TRUSTED WELLNESS EXPERTS Nature's Bounty Vitamin B-6 tablets are a product of nearly 50 years of dedication to quality, consistency and scientific research to make vitamins and nutritional supplements of unrivaled excellence.

Lush Magic Muscle Massage Bar

Sale

Bestseller No. 1

Yansyi Muscle Roller Stick for Athletes - Body Massage Roller Stick - Release Myofascial Trigger Points Reduce Muscle Soreness Tightness Leg Cramps & Back Pain for Physical Therapy & Recovery (Black)

RECOMMENDED BY PHYSICAL & MASSAGE THERAPISTS: Designed for physical therapy, gets rid of knots for myofascial release & trigger point therapy, increase blood circulation, aid rehabilitation, reduces soreness, stiffness & pain
GOOD FOR YOUR WHOLE BODY: Great for neck, shoulders, arms, legs, upper back, lower back, buttocks, thighs, hamstrings, quads, calves, shins, feet, shin splints, cellulite and more.It's a best birthday, Thanksgiving or Christmas holiday gift for your love ones.
GREAT MATERIAL AND DESIGN: Made from high-quality industrial strength materials, with thermoplastic rubber and polypropylene handles for an ergonomic grip and 9 ABS independent rollers on a steel rod core, eco-friendly and durable.
ULTRA-PORTABLE AND LIGHTWEIGHT: only 17.5 x 1.77 inches and 11 oz, super convenient for storage and travel. This is the ideal travel stick to take to the gym, before and after training, workouts and sports fields, fits into most kit bags easily, robust and water resistant.
EXCLUSIVE CUSTOMER SERVICE: If you have any questions, please feel free to contact us.

Bubble bath luxury products

Bestseller No. 1

Milk of Magnesia

Sale

Bestseller No. 1

Phillips' Milk of Magnesia Liquid Laxative, Wild Cherry, 26 oz, Cramp Free & Gentle Overnight Relief Of Occasional Constipation, #1 Milk of Magnesia Brand (Packaging May Vary)

Phillips' Milk of Magnesia Wild Cherry Flavor liquid laxative works with the body's natural process to relieve occasional constipation and helps you get back to regular
Formulated with Magnesium Hydroxide, Phillips' Milk of Magnesia offers cramp-free, gentle relief of occasional constipation without the use of harsh stimulants. Gives you gentle, overnight relief
This classic, medicine-cabinet standard is available in three liquid flavors: Original, Wild Cherry, and Fresh Mint
The Milk of Magnesia brand, Phillips' trusted name has over 140 years of trusted digestive health expertise.
This product ships as one 26-fluid ounce bottle.

Tummydrops Ginger

Sale

Bestseller No. 1

Tummydrops Natural Ginger, 3.7 oz /105 g, 30-33 lozenges

THE TRUSTED NAME FOR DIGESTIVE HEALTH. For over 10 years, tummydrops have been the trusted natural approach to your family's digestive health & upsets. Each batch is 3rd party tested for strength & purity. Want a copy? Contact us with the lot number on the back.
FORMULATED BY DIGESTIVE EXPERT DR. DUSTIN JAMES, MD. A collaboration of science & nature, tummydrops were formulated through clinical trials by Dr. Dustin James, MD, a Board-Certified Gastroenterologist, for his own patients & are now available to everyone.
RECOMMENDED BY HEALTH CARE PROFESSIONALS. Tummydrops are recommended as a natural way to assist with symptoms common in nausea, upset stomachs, motion sickness, morning sickness, VR sickness, & for other digestive complaints.
MADE WITH A PATENT-PENDING ORGANIC GINGER EXTRACT only available with tummydrops, which may assist with occasional nausea, upset stomach, morning sickness, & motion sickness*. Natural ginger tummydrops are one of our strongest & spiciest flavors & may be too intense if you do not like the taste of ginger or spicy things. PLEASE VISIT OUR INTENSITY & FLAVOR SCALE ON THIS PAGE BEFORE BUYING TO MAKE SURE YOU ARE BUYING THE BEST TUMMYDROP FOR YOU.
KNOW BEFORE YOU BUY-THE DIFFERENCE IS REAL. Unlike other digestive lozenges, tummydrops are designed by an EXPERT DIGESTION PHYSICIAN and supported by REAL CLINICAL SCIENCE. Unlike other lozenges with rice syrup, tummydrops use InfantSafe brown rice syrup which is certified & tested to NOT contain heavy metals like arsenic. TUMMYDROPS ARE THE ONLY natural digestive lozenge 3rd party CERTIFIED Oregon Tilth USDA ORGANIC, GLUTEN-FREE (GFCO), KOSHER (Kof-K), and Non-GMO PROJECT

Breath Mints

Bestseller No. 1

ICE BREAKERS Wintergreen Flavored Sugar Free Breath Mints, Bulk Mint Candy, 1.5 oz Container (8 Count)

Eight 1.5 oz tins of ICE BREAKERS Wintergreen Sugar Free Mints
Keep a tin of delectable ICE BREAKERS mints in the car, a pocket or a drawer for an instant minty refreshment
Sugar free breath mints are packed in a convenient mint tin that can dispense one or many
Use ICE BREAKERS mints for filling birthday gift bags and back-to-school lunch boxes or bridal and baby shower candy dishes
Delicious mints with flavor crystals and a fresh wintergreen taste for lasting freshness as you create the best Halloween, Christmas, Valentine's Day and Easter candy selections

Skin calm balm

Bestseller No. 1

Aveeno Calm + Restore Skin Therapy Balm, Soothing & Moisturizing Skin Protectant for Sensitive Skin, Colloidal Oatmeal & Ceramide to Help Fight Dry Skin, Fragrance- & Steroid-Free, 1.7 oz

1.7-ounce Aveeno Calm + Restore Skin Therapy Balm with colloidal oatmeal & ceramide designed for sensitive skin with nourishing oat goes beyond soothing & restores skin's moisture barrier & reveals healthy-looking skin
This fragrance-free skin therapy balm features a Triple Oat Complex that contains oat extract, colloidal oatmeal & oat oil, soothes & hydrates skin for 24 hrs. The balm also features ceramides that help compliment skin's ability to retain moisture
Sensitive skin balm is clinically proven to fight five signs of dry skin, including roughness, look of redness, flakiness, tightness & scaling. Additionally, it temporarily protects & helps relieve minor skin irritations due to rashes & eczema
Aveeno Calm + Restore Skin Therapy Balm is hypoallergenic, non-comedogenic & tested on sensitive skin. Its gentle formula is suitable for daily use & is formulated to be free of fragrances, parabens, phthalates, dyes, alcohols & steroids
From a dermatologist-recommended brand, Aveeno Calm + Restore gently hydrates & soothes irritated, dry skin, instantly leaving skin feeling moisturized and soothed & reveals healthy-looking skin

Lemon essential oil

Bestseller No. 1

NaturoBliss 100% Pure Lemon Essential Oil Therapeutic Grade Premium Quality (4 fl. oz) with Glass Dropper, Perfect for Aromatherapy

100% PURE & NATURAL LEMON OIL - NaturoBliss oils are exactly that! Many oils being sold online make that claim but are in fact made of natural isolates and mixtures. Each essential oil is tested by an independent lab which is why every bottle comes with a Quality Guaranty.
PREMIUM THERAPEUTIC GRADE & PREMIUM QUALITY – All NaturoBliss Essential Oils are tested by an independent lab to test the efficacy of each oil. Each oil is tested for its constituents as well as to have no fillers, additives and to be undiluted.
HIGH QUALITY GLASS BOTTLE AND DROPPER – Our essential oil comes in an amber glass bottle to keep out UV rays and protect the oil against sunlight. We also provide a glass dropper, so you get the exact amount of oil without any waste.
LEMON OIL BLENDS WELL WITH - Eucalyptus, Frankincense, Lavender, Lemongrass, Peppermint, Rosemary and Ylang Ylang.
BOTTLED IN USA – NaturoBliss Blends sources their oils from regions all over the world. Each oil, when brought to the USA goes through vigorous testing to prove its authenticity.

Sephora Gift Card

Bestseller No. 1

Sephora Gift Card $50

Sephora offers a vast and diverse selection of prestige beauty products online and in our 250 stores nationwide.
From classic brands like Clinique, Bare Essentials, Dior and Philosophy to hard-to-find brands like MAKE UP FOR EVER and Fresh, you have easy access to over 13,000 products and more than 200 brands.
Card is redeemable for merchandise sold at Sephora stores, on online, or at Sephora inside JCPenney stores.
No returns and no refunds on gift cards.

Manicure set

Bestseller No. 1

Utopia Care 15 Pieces Manicure Set - Stainless Steel Manicure Nail Clippers Pedicure Kit - Professional Grooming Kits, Nail Care Tools With Luxurious Travel Case (Black)

15 PCs MANICURE KIT- High quality, beautifully made manicure set; ideal for foot, hand and facial care. The set contains nail clippers for finger and toenails, peeling knives, cuticle trimmers, toenail nipper, nail file, v-shaped push stick, eyebrow tweezers, multi-purpose scissors, blackhead needle with loop remover and an ear pick
PREMIUM QUALITY- Crafted from top-quality stainless steel that makes it sturdy and durable; offering flawless performance while lasting a lifetime. The black matte finishing adds sophistication and gives it a glamorous look altogether
VERSATILE- Our kit is designed purposefully to perform a variety of functions including hand care, foot care and facial treatment. Enjoy a trouble-free manicuring, pedicuring, and eyebrow shaping experience, all done in one valuable set
LIGHTWEIGHT AND TRAVEL-FRIENDLY - A professionally tailored grooming kit, lightweight in design makes it your perfect travel partner. The case is constructed from the finest of fabric and PU leather to keep the tools securely intact and organized, making them available right away when required
AN IDEAL GIFT- To look kempt every time, it's a valuable addition to your everyday routine. Being elegant and packed in a beautiful portable case, it's an amazing gift for your relatives, friends, parents, husbands and wives for their mani-pedi ritual

Organic hand cream

Sale

Bestseller No. 1

Burt's Bees Shea Butter Hand Repair Cream, 3.2 Oz (Package May Vary)

BURT'S BEES HAND CREAM: With Burt's Bees shea butter hand repair cream, give your hands the break they deserve with this naturally moisturizing hand lotion that revitalizes tough, dried out skin; Package may vary
SHEA BUTTER LOTION: Burt's Bees shea butter hand cream is infused with cocoa butter and sesame oil for dry, tough skin that repairs and keeps skin soft
NATURAL LOTION: Burt's Bees naturally nourishing hand cream is of 99% natural origin and formulated with moisturizing ingredients like shea butter, vitamin E and botanical extracts for soft, smooth skin
COCO BUTTER HAND CREAM: Burt's Bees shea and cocoa butter hand cream smells fresh with a clean, rich scent that smoothens dry, damaged skin on your hands
DRY SKIN LOTION: Soften and instantly soothe cracked skin on your hands with Burt's Bees deeply moisturizing shea butter hand repair cream formulated without phthalates, parabens or petrolatum

Prenatal Vitamin Gummies

Sale

Bestseller No. 1

vitafusion PreNatal Gummy Vitamins, Raspberry Lemonade Flavored, Pregnancy Vitamins for Women, With Folate and DHA, America's Number 1 Gummy Vitamin Brand, 45 Day Supply, 90 Count

One 90 count bottle of vitafusion PreNatal Gummy Vitamins, raspberry lemonade flavored vitamins to help support mom and baby's everyday health needs (1), enough pregnancy vitamins for women for 45 days
Each two-gummy serving of these multivitamins for women contains Biotin, Iodine, Zinc and Vitamins A, C, D, E, B3, B6 and B-12; 100 percent daily value of Folate; and 50 mg of Omega-3 DHA, an important nutrient for pregnancy health(1)
With no iron added, these gummy prenatal vitamins are easy on the stomach and offer a delicious, natural flavor in every bite​
These delicious adult gummy vitamins and dietary supplements are made with natural fruit flavors, have a satisfying chewy texture and are a great alternative to traditional vitamin pills that are hard to swallow
Gummy vitamins for women are made with no high-fructose corn syrup, no artificial sweeteners, no gluten, no dairy and no synthetic FD&C dyes,​ so you get the health support you need from these DHA prenatal vitamins and nothing that you don't​

Colorful blanket

Bestseller No. 1

Colorful Throw Blanket, Rainbow Super Soft Fuzzy Light Weight Luxurious Cozy Warm Microfiber 50 × 60 Inches Blanket for Couch Sofa Bed Chair

Distinctive Multicolor Blanket - Funny blanket - The rainbow throw blanket adopts tie-dyeing technology, and each blanket is handmade, so that the color and pattern of each blanket are different. And the soft blanket uses environmentally friendly dyes, absolutely skin-friendly, unique, and matched with rainbow tones, making your family dinner full of fun and dreamy atmosphere.
Enjoy The Ultra Warm Cozy Touch - Colorful Throw Blanket is made of super comfortable flannel material, Suitable for Kids, Adults, Parents and Grandparents! Excellent for napping, sleeping, relaxing, reading, studying, watching TV, or working on a couch, sofa, chair, or bed. making you feel comfortable an cozy in your bedrooms, living rooms, school dorm room, offices, suburb, beach etc. Beautiful throw blanket is to bring them warmth and peace of mind.
Product Performance - Completely Resistant to Shrinkage and Wrinkling, Soft Touch, Anti-pilling, Anti-allergic, Non-shedding Features. Ideal for Those who are Allergic and Asthmatic! When you receive the package, it is in a compressed state, which may cause creases. Please machine and hand wash cold, then dry at low temperature, these marks can be Soon disappeared. The fleece blanket is anti-static, keeping you away from annoying static electricity in winter.
Perfect Gift - This super soft blanket can be used as Couch throw, Bed Blanket, Outdoor Indoor Blanket, Travel, Gift Item, House decor, Holiday Birthday Housewarming Anniversary Gift Throw, Mother Day's Gift, Thanksgiving Gift, Christmas Gift, Photo Prop And More, Even as pets mat and throw blanket. Given its vibrant color and quality craftsmanship, this blanket makes a great gift for loved ones, friends, adults and children on any occasions! Please rest assured to buy!
Money Back Guraantee - We provide excellent customer service. If any quality issue occurs, immediately contact our customer service for help and we will spare no effort to help you solve the problem.

All-purpose surface cleanser

Sale

Bestseller No. 1

Clean + Easy Clean-up All-purpose Surface Cleanser Spray, Removes Excess Wax, Oil And Grease From Wax Warmers, 16 oz

All purpose surface cleanser to ensure an efficient and hygienic waxing treatment every time. Cleanses wax, grease, and oil from wax warmers, carpets, floors, upholstery, and salon counters. Also removes chewing gum and pencil and crayon marks.
Contains antiseptic properties to disinfect and sanitize any spa equipment so they are ready for next use. Do not use it on skin.
Convenient pump spray gun for easy application and quick removal for any spillages. Suitable for professional salon and at-home use.
473 ml / 16 oz handy bottle of all-around excess residue cleanser. Never run out of supplies.
Pro-approved, the go-to brand for hair removal and waxing products. Clean + Easy products are 100% cruelty-free, never tested on animals.

Neck wraps

Sale

Bestseller No. 1

GENIANI Microwavable Heating Pad for Neck and Shoulders with Herbal Aromatherapy - Calming Weighted Cordless Neck Wrap - Microwave Heat Pad for Pain Relief and Spasm - Hot & Cold Compress (Space Blue)

✅ FAST NECK & SHOULDERS PAIN RELIEF: The dual hot/cold neck heating pad is a true miracle-worker for those with constant neck pain. Fitting perfectly on your shoulders, the heating wrap delivers up to 20 minutes of deep, soothing heat to relieve pressure and take away that annoying chronic neck pain
☁️ GET COZY AND COMFY WHEREVER YOU ARE: Made to be the optimal size, Magma is the ideal heating pad for neck and shoulders that stays in place on the go: in the car, on a plane, or while using public transport. Since Magma is a cordless heating pad, you can use it in any position: lying down, sitting, or even standing
⏳ HEATS UP IN SECONDS: Magma is a microwavable heating wrap that can be brought to optimum temperatures speedily, so you can use it right away when you need it. Though robust enough to be used in the microwave, Magma is soft to touch, so you can fully enjoy the experience. Pain alleviation in minutes
💯 USE IT ALSO AGAINST SWELLING & INFLAMMATION: Besides relieving muscle tension, the heat wrap can also be used as a cold wrap left to cool in the freezer. The cold wrap will minimize swelling around injuries and decrease pain levels as soon as you apply it
😌 ANXIETY, TENSION AND STRESS RELIEF: Filled with LAVENDER and clay beads, this heating pad for neck and shoulders is also a great aromatherapy product. The heat will release a calming scent of lavender that will put your mind into a state of complete relaxation. 1 YEAR WARRANTY. Risk-Free Purchase & Hassle-Free Replacement

Gift card to Prenatal Yoga classes
Prenatal workout DVD

Sale

Bestseller No. 1

Nourishment tea

Bestseller No. 1

John Frieda Frizz Ease Daily Nourishment Shampoo, for Frizz-Prone Hair, Best for Curly, Wavy, and Thick Hair, 8.45 Ounce, Formulated with Vitamins A, C, E and Green Tea Extract

SMOOTH YOUR FRIZZY HAIR - Frizz Ease Shampoo reverses 75% of surface dryness instantly to restore vital moisture for 3x more manageable hair.
COLOR SAFE, CURL ENHANCING SHAMPOO - Our unique, daily use formula is safe for use on color treated hair and designed to revive damaged and broken hair to enhance and restore bouncy, luxurious curls and waves.
STRENGTHENS AND CLEANSES HAIR WITH SILK PROTEIN - Proteins and nutrients create a protective barrier around your hair to prevent heat damage from styling and the sun while locking in hydration.
LOCKS IN ESSENTIAL MOISTURE AND SOFTENS HAIR - Rid your hair of dryness and roughness while softening your hair. Leave hair more manageable and ready to be styled.
LUXURIOUS SHAMPOO WITH VITAMINS AND NUTRIENTS - Formulated with a blend of Vitamins A, C, E, green tea extract, and hydrating ingredients to replenish thirsty strands.

Earth Mama Organic Pregnancy Gift Set

Bestseller No. 1

Lavender Pillow Spray

Bestseller No. 1

Muse Bath Apothecary Pillow Ritual - Aromatic, Calming and Relaxing Pillow Mist, Linen and Fabric Spray - Infused with Natural Aromatherapy Essential Oils - 8 oz, Fleur du Lavender

DIP INTO YOUR MUSES - Muse Apothecary pillow ritual is a luxurious aromatherapy calming ritual that immerses you into total relaxation, the relaxing mist refreshes your pillows and sheets with an aromatherapeutic blend of natural fragrances and essential oils, creating a soothing daily ritual for your senses
PILLOW RITUAL - Calming pillow mist imparts the therapeutic aromas of lavender onto your pillowcases and beddings or anywhere else. Spritz it onto your pillows, blankets, comforters, sheets, linens, towels, clothing, closets, furniture, yoga mats, or bathroom to immerse yourself in total relaxation
NATURAL INGREDIENTS - Use the power of nature to nurture your everyday well-being. Our plant-based formula is infused with natural essential oils, the botanical aromatherapy of Fleur du Lavender refreshes your pillows and sheets while inviting peaceful rest to your daily rituals
MADE IN USA - Formulated using natural and safe ingredients. Plant-Based + Vegan. Safe and highly effective. Cruelty-Free, Leaping Bunny Certified. Free from harsh chemicals. Paraben & EDTA free. pH balanced
A SPECIAL GIFT - Our premium Muse Bath Pillow Ritual Mist is a perfect gift choice for yourself or a loved one, sure to be used and appreciated. Great for Thanksgiving, Christmas, Valentine's Day, Mother's Day, Father's Day, Birthday, Etc.

Antacids for heartburn

Bestseller No. 1

TUMS Ultra Strength Antacid Tablets for Chewable Heartburn Relief and Acid Indigestion Relief, Assorted Fruit - 72 Count

Contents: 1 bottle containing 72 TUMS Ultra Strength Antacid Tablets for Chewable Heartburn Relief and Acid Indigestion Relief in easy to take, delicious Assorted Fruit flavors - Orange, Lemon, Lime and Cherry
Multi-Symptom Relief: This heartburn medicine treats the four signs of heartburn: burning in the chest, acid indigestion, sour stomach and upset stomach associated with these symptoms
Fast And Powerful Strength: Nothing works faster! These calcium carbonate tablets go to work instantly by starting to neutralize acid on contact, with 33 percent more acid fighting power per tablet (compared to Extra Strength TUMS)
Gluten Free And Kosher: TUMS antacid tablets have the active ingredient 1000 mg calcium carbonate
Number 1 Doctor Recommended: TUMS is the number 1 recommended adult antacid brand by doctors, pharmacists and OB-GYNs

Milestone cards

Bestseller No. 1

Kate & Milo Baby Monthly Milestone Marker Discs, Reversible Photo Props, Baby Growth and Pregnancy Growth Cards, Wooden

Each prop lists a number of months is double sided so there is one for each of baby's first twelve months
Includes Six double-sided circular wooden photo props for capturing baby's first year and monthly milestone
Use these adorable wooden photo props to capture every baby milestone and watch baby grow during your little one's first year
The perfect way to share your baby's first year photos with all YOUR s and family on social media; neutral coloring ensures that you can take your baby photo shoots in whatever direction you like and these photo props will coordinate perfectly
Item Dimensions: 4"H x 4"W; each photo prop dimensions: 4"H x 4"W

Massage Gift cards
Spa Gift cards
White Grapefruit Lip balm

Bestseller No. 1

Burt's Bees Lip Balm Stocking Stuffers, Moisturizing Lip Care Christmas Gifts, 100% Natural, SuperFruit - Pomegranate, Coconut & Pear, Mango, Pink Grapefruit (4 Pack)

LIP CARE: Bursting with all natural flavors, refresh and renew your lips with Burt's Bees Moisturizing Lip Balm in four naturally nourishing flavors: Pink Grapefruit, Mango, Coconut & Pear, and Pomegranate.
TOTAL HYDRATION: With beeswax and fruit extracts packed into every tube of our lip balm, you can hydrate and smooth dry lips with a quick swipe of our balm.
LONG LASTING MOISTURE: Just one swipe of our conditioning lip balm locks in moisture to leave your lips feeling conditioned and refreshed all day long.
ALL NATURAL: Enriched with 100% natural origin ingredients, you can rest assured that the balm touching your lips will keep you glowing on the inside just as much as the outside.
VALUE 4 PACK: No matter what pop of fruity flavor you are craving, this pack provides you with a lip balm for you everywhere you go. Keep one at home and take one on the go, so you can freshen and revitalize your lips at any moment.

Warm socks

Sale

Bestseller No. 1

Busy Socks Winter Warm Thermal Socks for Men Women, Extra Thick Insulated Heated Crew Boot Socks for Extreme Cold Weather, 1 Pair Black, Medium

SIZE- Medium fits for (US Men Shoe Size 6-9.5, Women Shoe Size 7-9.5), Large fits for (US Men Shoe Size 9-12, Women Shoe Size 10-13)
KEEP YOUR FEET WARM - Extra warm for the extreme cold weather during the winter. Heavily brushed fuzzy warm lining make these insulated thermal socks provide soft and comfort for your feet during extended outdoor trail cold weather.
DESIGNED FOR EXTREME TEMPERATURES - Warmer Than Regular Socks! The insulated socks have been specially designed to keep your feet warm even when the temperature outside is too low. The thermal fuzzy socks are great ideal if you are working outdoors, go skiing or enjoy hiking and camping in the mountains during the winter.
MULTI-USEING - The heated thermal socks are suitable for different situations, you can wear them as cabin socks, home floor socks, hiking socks, thermal socks, heavy work socks, winter warm socks, fuzzy socks, outdoor socks and sports socks. What's more, you can wear these thermal socks as boot christmas socks, slipper socks, home sleeping socks or daily cozy socks in winter or in any cold weather areas.
EXCELLENT GIFT CHOICE - Everyone needs more socks. Great socks often make great gifts in Christmas or other holidays. And these thermal socks make the perfect present for hikers, outdoor workers, for Thanks-giving or Daily Wear. It's a great gift in winter for family, friends and anyone you love, as birthday, New Year, Anniversary Christmas gift.

Lemon candle

Sale

Bestseller No. 1

Organic nursing pads

Bestseller No. 1

Organic Washable Breast Pads 10 Pack | Reusable Nursing Pads for Breastfeeding with Carry Bag

SOFT, ABSORBENT, AND HYPOALLERGENIC: Made of the softest bamboo plus wicking microfiber, these nursing pads are more absorbent and durable than cotton, and they offer superior comfort for chafed or sore nipples and sensitive skin.
SAFE FOR MOM & BABY: OEKO Tex certified, these pads have a 100% organic bamboo inner layer for an ultra-soft feel against your skin, a high-absorbency microfiber middle layer for wicking moisture away, and an outer layer made of waterproof PUL fabric for protecting your nursing bras and clothing from leaks.
ENVIRONMENTALLY FRIENDLY: Unlike disposable nursing pads, these washable breast pads can be reused over and over again, saving you money and reducing waste. Simply machine wash and tumble dry between uses.
CONTOURED SHAPE FITS INSIDE NURSING BRAS: Designed by moms for moms, these breast pads measure 4.5 inches in diameter and feature a clever contoured shape to fit smoothly and discreetly in your nursing bras.
BREASTFEEDING MOM ESSENTIAL: The organic nursing pads multipack includes 4 pairs (8 pads) so you can always have an extra pair in your diaper bag, purse, or nursing station. The included wet bag makes these reusable breast pads the perfect gift for a new mom.

Almond oil

Sale

Bestseller No. 1

NOW Solutions, Sweet Almond Oil, 100% Pure Moisturizing Oil, Promotes Healthy-Looking Skin, Unscented Oil, 16-Ounce

100 PERCENT PURE AND NON-GMO: A natural oil that's perfect for nourishing and reviving any skin type
PROMOTES HEALTHY-LOOKING SKIN: Almond oil is easily absorbed and won't clog pores, promoting clear, soft, healthy-looking skin
EASILY ABSORBED AND WON'T CLOG PORES: This skin-nourishing oil is ideal for the entire body and is derived from pressed almonds. Health Concern-Anti-Stress Support, Sleep Support, Mood Support Sleep Support
GMP Quality Assured: NPA A-rated GMP certification means that every aspect of the NOW manufacturing process has been examined, including our laboratory/testing methods (for stability, potency, and product formulation)
Packaged in the USA by a family owned and operated company since 1968

Silicon eye mask

Bestseller No. 1

Belly butter

Bestseller No. 1

Earth Mama Belly Butter & Belly Oil Bundle for Dry, Stretching Skin | Moisturize + Encourage Skin's Natural Elasticity During Pregnancy & Beyond, 8-Fluid Ounce & 4-Fluid Ounce (Packaging May Vary)

CLEAN INGREDIENTS & SAFE FOR PREGNANCY - Transparency in labeling: Never any petroleum, synthetic preservatives or artificial fragrances. Earth Mama is now Plastic Neutral. For every item sold, Earth Mama funds the recovery and processing of the same amount of plastic waste from our environment in partnership with rePurpose Global.
DOUBLE DUTY SET - Belly Butter + Belly Oil team up to provide rich, luxurious oils and herbs that quench your desert dry skin, and helps keep skin comfortably hydrated!
DECADENT SKIN SAVERS - They work in tandem to keep your body buttery soft during pregnancy and beyond with powerful herbs and oils and the fresh scent of flowers in an orange blossom field.
RECOMMENDED USE - Massage Belly Oil in after shower or bath, follow up with Belly Butter liberally over belly, breasts, and thighs to soothe and nourish stretching skin. Both are great to use anywhere you have dry skin!
FORMULATED FOR EVERYONE - Non-greasy, easily absorbable hydration for dry skin – young, old, pregnant or not.

Bath salts

Sale

Bestseller No. 1

Life Is Calm Epsom Salt Spa 6-Pack l Dissolvable Therapy Formulas for Bath (Restore, Clense, Relax, Balance, Purify & Soothe)

PLEASANT: Soft and soothing scents including Lavender, Eucalyptus & Spearmint, Himalayan Sea Salt, Greet Tea & Chamomile, Coconut Oil, & Unscented
GENTLE: Effective formula with simple & natural ingredients
SIMPLE: Cruelty-free, sulfate-free, paraben-free, phthalate-free, and environmentally conscious
SAFE: Safe for Jacuzzis & Spas
READY-TO-SHIP-Convenient packaging, easy-open and resealable

Essential oils

Sale

Bestseller No. 1

Essential Oils Set - Top 6 Organic Blends for Diffusers, Home Care, Candle Making, Fragrance, Aromatherapy, Humidifiers, Gifts - Peppermint, Tea Tree, Lavender, Eucalyptus, Lemongrass, Orange (10mL)

#1 ESSENTIAL OILS SET IN THE USA: From Laguna Beach to your home, we create our essential oils using rigorously tested ingredients. Make pampering a luxurious experience with our VERSATILE SET OF 6 10ml oils. Join 110,000+ customers who love our essential oils for massage, aromatherapy, and candle making.
PLANT-POWERED FORMULAS FROM AROUND THE WORLD: Regular brands use ingredients grown with GMOs, while we only source ingredients from farms with a commitment to regenerative, earth-kind practices. Our team travels the globe to bring you eucalyptus essential oil from Australia, lavender from France, and peppermint from India.
2X MORE POTENT: Most essential oils go rancid quickly once exposed to heat, light and oxygen. They'll begin to smell strange and lose potency. Our FrostProtect bottle keeps oil STABLE for 24+ months, so you can enjoy the soothing benefits of your oils for longer.
4X LONGER-LASTING AROMA: Regular oils are extracted using nasty solvents, like hexane, or other toxic chemicals. We steam distill our potent oils to PRESERVE THEIR FRAGRANCE FOR 4X LONGER. Our unique distillation process takes place in small batches in our local apothecary.
NO NASTIES: Most essential oils on the market include harsh ingredients as filler. We only ever add gentle, synergistic carrier oils to enhance our steam-distilled formulas, which preserves their UPLIFTING and INVIGORATING properties. Escape the everyday—create a new self-care ritual with LagunaMoon!

Aromatherapy candles

Bestseller No. 1

6 Pack Candles for Home Scented Aromatherapy Candle Christmas Gifts Set for Women Soy Wax Long Lasting Amber Jar Candles Gift for Holiday Birthday Mother's Thanksgiving Day Present

6 pack 3.5 oz amber jar candles in a vintage gift box, MIMURHYL, FRESH ROSE, CEDAR TEAKWOOD, SWEET GRAPEFRUIT, ROSE&GARNETBERRY, and FIG.
Made from premium soy wax and 8% premium oils without bad ingredients. Equipped with the cotton wick minimize soot and irregular lump.
Each candle weighs 3.5 oz (L 2.4 inches x H 2.5 inches), approximately 20 to 25 hours using time, 6 candles totally 120 to 150 hours. Soy wax candles are more practical, because they normally lasts around 20% slower than general candles.
Nondisposable Inner and Outer Packing. Not only we adopt soy wax on candles, but also we use Nondisposable outer and inner packaging. External kraft paper and amber glass jars are practical, you are able to use them as home decoration.
The box is well designed with giftable packaging, which is a nice present for your family members, friends and your loved one. Every candle is designed to a portable size with minimalist design, which can be sealed and taken with you wherever you go.

Foot Scrub

Bestseller No. 1

Palmer's Cocoa Butter Formula Foot Magic Scrub, 2.1 Ounce

Foot Scrub: Palmer's Cocoa Butter Formula Foot Magic Scrub revitalizes and exfoliates tough skin on feet, especially rough, dry patches on heels and soles; Simultaneously moisturizes, smoothes and soothes tired feet
Natural Factors: Cocoa Butter is a rich natural moisturizer that leaves skin soft and silky, transforming even the roughest, driest areas into buttery soft skin; Peppermint Oil revitalizes sore, tired feet
Finest Ingredients: We strive to use only the finest natural, raw ingredients to bring you soft, hydrated and beautiful hair and skin; We support sustainable production of Shea and Cocoa Butter and Coconut Oil worldwide
Choose What's Real: Our beauty products and hair and skin treatments feature real high quality, plant based ingredients in formulas that really work to hydrate and soften, from lip balm to bar soap to body butter
Palmer's Skin Care: Our Cocoa Butter, Coconut Oil, Shea Butter, Olive Oil, and Vitamin E product lines include creams, balms, lotions, oils and soaps for hand and body, face, lip, sun care, hair care and pregnancy and stretch mark care
Miscellaneous Ideas for Pregnancy Care Package
Thinking of including some random items that'll have some kind of significance in the life of a pregnant woman? Here are some more ideas that should fit into a care package and actually serve a useful purpose:
Parenting magazine

Bestseller No. 1

Target Gift Cards
Mum-to-be affirmation cards

Bestseller No. 1

Mr. Pen- Encouragement Cards, 100 pcs, Inspirational Cards, Motivational Cards, Inspirational Note Cards, Motivational Quote Cards, Kindness Cards, Inspirational Quote Cards, Christmas Gifts

Pack contains 100 encouragement cards in various designs. cheerful patterns and lettering are paired with unique messages of support inside.
Each of 100 colorful encouragement cards is made of high-quality, premium card stock for durability.
These 2.2"x 3.45"encouragement cards are filled with pure positivity and motivation.
Though glossy on the front, we've left the back of each card matte and free of text so you can write on the back.
When friends or family members are going through a difficult time, a card is more appreciated than ever. These are sure to bring a little sunshine to anyone's day.

Belly painting kit

Bestseller No. 1

PatchJoy Belly Casting Kit | Belly Painting Kit | Top Gifts for Pregnant Women

Create Lasting Memories! Treasure your emotional journey with your yourself while casting with our baby molding kit..
Our infant casting kit is the ideal gift for pregnant women; its perfect for baby shower gifts and pregnancy announcement gifts. Our customers have so much fun at baby showers and gender reveal parties.
Safe for your skin! Our Pregnant belly casting kit is non-toxic, skin-safe. Tested & Approved.
A special Memento. Relive the priceless memories by creating a belly wrap mold of your first, second, third trimester!
Our kit includes; Belly Plaster Rolls, Acrylic Paints, Two Brushes, Disposable-gloves, and more!

Breastfeeding book

Sale

Bestseller No. 1

Mama Bear Mug

Sale

Bestseller No. 1

June & Lucy Mom Mug with Stylish Gift Box- Mama Bear Novelty Gifts for Mom Cute Large Camping Coffee Mugs for Women - Pink Coffee Mug with Lettering - 15 oz Microwave and Dishwasher Safe

Funny Coffee Mug - Sip your morning coffee in style with this hilarious and cute, light pink coffee mug for mom, lettered with the words Mama Bear, with trendy pink mug glaze, speckling, and black rim
Gifts for moms who have everything – Our Mama Bear mug is individually packaged in a stylish, gift box. Making it an easy, perfect gift for your coffee lover around Mothers Day, birthdays, or Christmas
Big Coffee Mug - This mug holds over 15 ounces, making it the perfect size to enjoy a hot beverage. Whether you love coffee, tea, or hot cocoa, this mom mug is the perfect unique gift for mom
Novelty Gift for mom - These cute mugs for mom are designed with care using hand lettering to brighten your mothers day and provide the perfect gift for any moms occasion. Designed in San Antonio, TX
Durable Coffee Mugs For Women by Women - We certify all of our ceramic stoneware coffee cups dishwasher safe. Cup may be hot to the touch after microwaving. Designed in Texas by a female owned company and imported.

Eating For Two cereal bowl

Sale

Bestseller No. 1

DOWAN Ceramic Soup Bowls, Cereal Bowl, 22 Ounce Bowls Set, Chip Resistant, Dishwasher & Microwave Safe, Porcelain Bowls for Kitchen, White Bowls for Cereal Soup Rice Pasta Salad Oatmeal, Set of 4

Versatile Bowl. A deep and lightweight 22oz (6-inch width) bowl set is perfect for cereal, soup, nuts, salad, fruit, rice, and noodle without spillage. Perfect for family dinners, food storage, breakfast oatmeal, restaurant service, parties, and holiday gifts.
Reliable Porcelain Quality. Unlike other materials, ceramic bowls have no harmful plastics, cadmium, or Lead. Never worry about harmful substances leaching into your food. Microwave, dishwasher, oven, and refrigerator safe.
Lightweight and Durable. These cereal bowls are designed with space-saving style and smooth round edges. They are light to hold even for kids. Super sturdy and durable with long-lasting material blocking moisture absorption.
Kitchen Ready. Stacks compactly and free up enough space for other dining sets in the kitchen cabinet. Classic bright white bowls match most existing dinnerware. The smooth and anti-scratch glazed interior is easy to clean.
Microwave & Dishwasher & Freezer & Oven Safe. Dowan bowls stand up to accidental bumps and tumbles, keeping them chip-free, and looking brand-new for years to come. They can take the heat, whether it be in the dishwasher, microwave, or oven.

Netflix Gift Cards

Bestseller No. 1

Amazon eGift Card - Amazon Logo

Amazon.com Gift Cards never expire and carry no fees.
Multiple gift card designs and denominations to choose from.
Redeemable towards millions of items store-wide at Amazon.com or certain affiliated websites.
Available for immediate delivery. Gift cards sent by email can be scheduled up to a year in advance.
No returns and no refunds on Gift Cards.

Soft stuffed animals

Sale

Bestseller No. 1

Melissa & Doug Burrow Bunny Rabbit Stuffed Animal (9 inches)

CUDDLY BUNNY RABBIT STUFFED ANIMAL: The Melissa & Doug Burrow Bunny Rabbit Stuffed Animal features long floppy ears with extra-soft plush fur and realistic-looking features.
HANDCRAFTED WITH CARE: This plush bunny stuffed animal toy has been crafted with superior materials. The soft polyester fabric makes it both huggable and durable.
MULTIPLE PLAYTIME OPPORTUNITIES: This Melissa & Doug stuffed rabbit toy provides children with many entertainment options. Kids can snuggle with their fuzzy bunny during story time, engage in play, and even read a story to their furry friend.
GIFT FOR AGES 3 AND UP: This stuffed animal makes a delightful and cuddly gift for kids 3 years and up. Add the Melissa & Doug Tiger Stuffed Animal to round out the hands-on play experience and give kids another engaging option for screen-free fun.
"THE GOLD STANDARD IN CHILDHOOD PLAY": For more than 30 years, Melissa & Doug has created beautifully designed imagination- and creativity-sparking products that NBC News called "the gold standard in early childhood play."

Kindle Paperwhite E-reader

Bestseller No. 1

Kindle Paperwhite (8 GB) – Now with a 6.8" display and adjustable warm light

Kindle Paperwhite – Now with a 6.8" display and thinner borders, adjustable warm light, up to 10 weeks of battery life, and 20% faster page turns.
Purpose-built for reading – With a flush-front design and 300 ppi glare-free display that reads like real paper, even in bright sunlight.
More books in more places – Store thousands of titles, then take them all with you. A single charge via USB-C last weeks, not hours.
Easy on the eyes – Now with adjustable warm light to shift screen shade from white to amber.
Waterproof reading – Built to withstand accidental immersion in water, so you're good from the beach to the bath.

Cleaning service vouchers
Babysitting voucher
Pregnancy Belly Stickers

Bestseller No. 1

Popcornflix™ – Free Movies & TV

No subscription or fees!
Stream over 1500 movies & TV shows instantly.
Lots of popular genres, including: Comedy, Romance, Family/Kids, Drama, Urban, Action/Thrillers, Horror, Espanol, Documentaries, Bollywood and many more.
No limit on the number of movies that can be viewed!
English (Publication Language)

"Mother" custom Photo Frame

Bestseller No. 1

Popcornflix™ – Free Movies & TV

No subscription or fees!
Stream over 1500 movies & TV shows instantly.
Lots of popular genres, including: Comedy, Romance, Family/Kids, Drama, Urban, Action/Thrillers, Horror, Espanol, Documentaries, Bollywood and many more.
No limit on the number of movies that can be viewed!
English (Publication Language)

Heart-shaped pendant

Bestseller No. 1

Mama Letterboard Set

Sale

Bestseller No. 1

Skinny Letterboard Letters Only Set NO BOARD INCLUDED with Rae Dunn Inspired Font Perfect Farmhouse Decor and Accessory Changeable Felt Letter Boards Message, 2 Inch White Letters Numbers Symbols Only

Patent pending 220 pre cut reusable changeable letters, our letter board skinny letters set contains 142 letters, 46 numbers, and 32 symbols; all characters are 5.1 cm (2 inches) tall and can be pushed easily into grooves in felt or other letter board material
Perfect for social media sharing, birth announcement sign and for maternity photoshoot props; our felt board letters set is the perfect way to share memorable moments on social media as well as a great gift for family, friends, baby showers, nursery decor, and countless other occasions
Our skinny Rae Dunn letters for letter board have a Rae Dunn Inspired font perfect for those looking to add a touch of farmhouse style to any part of their home
Letterboard is not included in this listing, you will only receive the set of skinny message board letters Rae Dunn inspired
Designed in the USA using only the highest quality and safest materials for our letterboard letters

Sonogram Picture Frame

Bestseller No. 1

Pearhead Love at First Sight Rustic Sonogram Photo Frame, Baby Keepsake Picture Frame, Gender-Neutral Nursery Décor, Holiday Gift Ideas, Baby's First Christmas Gifts, Baby Holiday Gift

This sonogram keepsake photo frame by Pearhead is the perfect way to cherish your soon to be baby and your precious pregnancy
Includes one rustic ultrasound frame with sawtooth hanger for easy wall mounting or table top displaying; "love at first sight" script sits below photo insert
This baby keepsake frame will perfectly match any existing home décor accessories, making it the perfect gender-neutral nursery décor, baby girl nursery décor or baby boy nursery décor
This distressed wooden frame makes the perfect gender-neutral baby gift, baby girl gift, baby boy gift, expecting mom gift, soon to be mom gift, pregnancy gift, Mother's Day gift or addition to your own baby shower gift registry!
Frame dimensions: 8"W x 8"H x 0.625"D; Photo insert: 4"W x 3"H

Coconut oil Dry shampoo

Bestseller No. 1

OGX Extra Strength Refresh Restore + Dry Shampoo, Coconut Miracle Oil, 5 Ounce

DIVINE FRESHNESS: This dry shampoo blended with coconut, tiare essence, & vanilla bean extract, helps absorb oil, extend your style, & revive your strands. Keeps hair feeling fresh between washes
REFRESH & RESTORE: No need to stress about limp locks or bedhead. Hair is transformed with a light & luxurious texture for revitalized style & silky-soft perfection. Great for second-day style.
BEAUTY PURE & SIMPLE: OGX products are inspired by nature. We don't try to make hair look "perfect" because we'd rather make hair look fuller, smoother, curlier, or bouncier & smell irresistible.
WHAT HAIR WANTS: Whether you need quenching moisture for curly hair, protection for color treated hair, blowout cream or matte pomade, OGX hair care products are designed to bring out your best.
REAL QUALITY, REAL BEAUTY: Unattainable looks don't inspire us but originality does. OGX hair & skin care product collections are here to help you look your best. We're beauty, pure & simple.

Baby-bump headphones

Bestseller No. 1

WavHello BellyBuds Baby Bump Headphones - Prenatal Belly Speakers for Women During Pregnancy, Safely Play Music, Sounds, and Voices to Your Baby in The Womb - Green

★ PLAY MUSIC AND CREATE MEMORIES – A baby in the womb can hear at about 20 weeks and memories start at 30. BellyBuds baby-bump speakers allow you to safely play music and messages from loved ones directly to the womb from your iOS, Android or any standard audio device.
★ PERFECT PREGNANCY MUST-HAVE GIFT FOR FAMILIES – celebrate your new baby-to-be with a gift to Mom and give loved ones far and near the ability to send loving messages to the new addition to the family.
★ PORTABLE AND DISCREET – Play music or messages to your bump whether you are at the office, going for a walk or relaxing at home. Our SafeBond hydrogel adhesives allow you to attach BellyBuds directly to your belly and adjust based on baby's position.
★ CONNECT AND BOND WITH BABY – Use the included audio splitter so you or a loved one can listen to sounds and music simultaneously with your baby.
★ COMPATIBLE WITH OUR VOICESHARE APP – VoiceShare (iOS and Android) is your bridge to connecting baby with family. Share messages, music, stories and playlists in our secure private network. Your purchase of BellyBuds also includes access to exclusive free digital content from the WavHello Studios library.

Placenta Keychain

Sale

Bestseller No. 1

Stretchy headbands

Sale

Bestseller No. 1

Gratitude journal

Bestseller No. 1

Baby Names book
Adult coloring book
Custom photo-books

Sale

Bestseller No. 1

Scrapbook Photo Album,Our Adventure Book Scrapbook, Embossed Words Hard Cover Movie Up Travel Scrapbook for Anniversary, Wedding, Travelling, Baby Shower, etc (Adventure Book)

Embossed words makes the cover has a 3D touching,Create a beautiful scrapbook album to showcase your keepsakes using this Romance album.
Fill up the pages of this photo album with fond memories of special days.
Use as wedding planners, Surprise your boy/ girl friend and families, collect your wonderful memories with our handmade DIY Scrapbook.
Use as your family adventure album, cut and paste with photos and comments.
Great for Christmas,Anniversary gifts,Family Memory,Wedding,Birthday,Valentines Day,Wedding Guest Book, Thanksgiving Day,Photo Storage,Travel Record,and Adventure Book.Size: 10.5 inch x 7 inch.

Naturals Lavender Soy Candle

Sale

Bestseller No. 1

Knitting kit

Bestseller No. 1

CraftLab Knitting Kit for Beginners, Kids and Adults Includes All Knitting Supplies: Wool Yarn, Wooden Knitting Needles, Yarn Needle and Instructions – Fantastic Gift

LEARN TO KNIT: Designed for the absolute beginner, this knitting kit contains all the tools, yarn, and instructions you need to complete a scarf, fingerless gloves and a cute bunny
INCLUDES: Knitting Kit contains 4 balls of Quality Yarn (Teal Blue), 9" (5mm) straight knitting needles, a yarn needle for weaving in ends and a step-by-step instruction booklet
EASY TO USE: Intended to teach basic knitting without any prior experience, the instruction booklet is a meticulously photo-illustrated tutorial that walks you through every technique, wrap, and stitch from slip knot to weaving in ends, start-to-finish and step-by-step
VIDEO TUTORIALS: To ensure success we now offer our customers follow-along video tutorials to make this knitting kit, we believe, the best beginners knitting kit available.
SATISFACTION GUARANTEE - We stand behind our customers and our products. If you are not absolutely delighted with your Knitting Kit for Beginners we will refund 100% of your purchase. No questions asked.

World's Greatest Mom stickers

Bestseller No. 1

Steve Harrington - World's Greatest mom, Stranger Things Decal Sticker - Sticker Graphic - Auto, Wall, Laptop, Cell, Truck Sticker for Windows, Cars, Trucks

HIGH QUALITY ITEM - Made of high quality waterproof material. Waterproof, no fading, easy to stick or peel, no residue
PLEASE - Before applying the label, please clean and dry the surface with detergent. Just peel and paste it on the surface, you can easily paste car stickers.
Stickers Can Work on all different types of surfaces. The unique design makes the aesthetic stickers more vivid and beautiful. We use the highest quality equipement, ink and vinyl to create beautiful long lasting stickers
Stickers Can Be used on walls, floors, bumpers, personalized laptops, bicycles, helmets, such as glass, hard surfaces, plastic, metal, walls, hats, windows, waterbottles, you name it! AND MORE
Made and ships from the USA!

Personalized Baby Announcement Jigsaw Puzzle

Bestseller No. 1

Create Your Own Puzzle - Personalized Pregnancy Announcement - Surprise - Gender Reveal - Custom Jigsaw Puzzle - Baby Boy Or Girl - CYOP0161

For ONE puzzle with the design as shown in the first image. Please note that the actual print colors may vary due to differences in monitor settings on your computer or phone screen.
Your choice of puzzle size from the sizes we offer (see images for puzzle size options). Our 12-piece puzzle (measures 7.125"L x 5.25"W x 0.1"), our 30-piece puzzle (measures 9.5"L x 7.5"W x 0.1"), and our 252-piece puzzle (measures 13.5"L x 10"W x 0.1").
The puzzle has a little glitter embedded into it that provides a beautiful look in the light.
The puzzle will come broken apart and sent in our branded gift box, ready for the recipient to put it together to reveal the surprise.
There is no identifying information about the contents on the packing slip, so it will be a complete surprise to the recipient.

Congratulatory card

Bestseller No. 1

Inspirational and empowering card for her | Congratulatory card for women | Perfect card for Birthday, Graduation, Christmas, Mother's Day for daughter, sister, mom, girlfriend, wife...

BLANK INSIDE for you to write an empowering message to that special person. You can even write some motivating thoughts to inspire someone you love. The perfect gift for any occasion.
UNIQUE and CUTE card for a feminist, a great appreciation present for a female. Card size: 16.8 cm x 11.7 cm (6.6" x 4.6")
PERFECT FOR ANY OCCASION: retirement , Valentine's Day, Galentine's Day, wedding anniversary, a birthday... or just because you feel like it. Surprise your special person with this original and motivational card.
DIGITALLY PRINTED in 280gm card stock paper, thicker than regular greeting cards for a premium feel. It includes an eco-friendly envelope for you to give this card as a gift. It'll be the perfect complementary present for any occasion. It comes wrapped so we make sure the card arrives in perfect condition to you.
100% MONEY BACK GUARANTEE. If you are not fully satisfied with the card let us know and we'll refund your money

Hair bands

Sale

Bestseller No. 1

100PCS Black Hair Ties for Women Girls, Seamless Thick Black Hair Band, Elastic Hair Ties No Damage Ponytail Holder

【Value Pack】The 100pcs hair ties with 1.5 inch diameter make it great for thin hair, thick hair, straight hair, heavy hair and curly hair, easy to form beautiful low or high ponytails, elegant and stylish to perfectly match all kinds of outfits or hairstyles.
【DURABLE AND STRETCHY】Made of high elastic thick material, the hair bands are soft and stretchy which can hold your hair without damage. These women hair ties can also keep your hair firmly and not easy to loose up.
【NO HAIR DAMAGE】With seamless design and soft material, the women hair bands are gentle enough to use and remove, will not snag or pull your hair. These hair ties can be stretched up to 9.8 inches but will not be stretched out easily, which is great elasticity and good for thick hair.
【NATURAL COLOR】Black colors can easily match different hair colors, also can match all your dressing and hairstyles. 100 pcs black hair ties are economical to use for a long time. Suitable for ponytail holder for daily use and workout.
【Great for Kids and Women】The black hair ties are simple but practical, they can hold your ponytail well for your daily use. They can be applied in various occasions such as school, home, office or using them when you are working out.

Thinking Woman's Guide to a Better Birth Book

Bestseller No. 1

Customized Mommy Jewelry

Bestseller No. 1

Grandma Necklace with 2-4 Simulated Birthstones Personalized Family Pendant Women's Promise Necklace Engraved Names Anniversary Jewelry for Mommy (4 Stones)

▶ Personalized Women Jewelry ➢ This custom name necklace was born for all adorable ladies. Order one for yourself or your mommy, customizing it with your simulated birthstones, names, inspirational short messages, coordinates, names, dates, or initials to make it more special & meaningful.
▶ Amazing Gifts ➢this personalized simulated birthstone names necklace is a great gift for your sister, friends, mother, grandmother, wife, girlfriend, loved one or a special treat for yourself,born to be promise necklace,couple necklace, nana necklace, grandma necklace, mothers necklace, daughters necklace, bff friendship necklace,mother's day gift or just for daily wear or on any dates special for you.
▶ Customized Steps ➢1-Click on ""Customize now"" on the right; 2-Type in your names & choose colors
▶ Package ➢ This Mother Daughter promise necklace are well packed in a super cute gift box. No wrapping needed, Ready for safekeeping & gift giving. A great gift idea on Valentine's Day,Mother's day, Wedding, Christmas, Graduation, Birthday, Thanksgiving day as memorial gifts for women to carry on with their special moments.
▶ After-sale Service ➢We do offer our customers a 60-day defective exchange & Money-back guarantee.If you have any question or problem with your purchase, don't hesitate to contact us.

Set of Nail polish

Sale

Bestseller No. 1

Abitzon NEW Nail Polish Set (10 Bottles) - Non-Toxic Eco-Friendly Easy Peel Off & Quick Dry Water Based Nail Polish

Non-Toxic & Eco-Friendly: The nail polish set is non-toxic,eco-friendly,non-irritating. There is no formaldehyde, toluene or DBP chemicals. Best choice for kids and Teens
Quick Drying: Unique formula make it quickly dry in about 60 seconds without lamp baking.
Easy to Remove: Let your fingers soak in warm water for a while and you can easily tear the nail polish down.No need for any nail polish remover.
Multiple changes: Rich nail polish colors allow you to adapt in any occasion,like casual affairs,night club,party,wedding etc
Long-lasting secret: Wash and clean hands thoroughly and then apply 2 layers of polish followed by one layer of top coat for good coverage. Lastly, wet the nails after four hours for a longer durability.

We're Having A Baby Keychain

Bestseller No. 1

Charm bracelet

Sale

Bestseller No. 1

AMAZING TIME 130 Pieces Charm Bracelet Making Kit Including Jewelry Beads Snake Chains, DIY Craft for Girls, Jewelry Christmas Gift Girls Stocking Stuffers for Arts and Crafts for Girls Ages 8-12

Fairytale Theme Beads: The value pack come with 5 snake bracelet chains, 39 color charm beads, 40 charm metal beads, 40 charm pendants beads, 5 string necklaces. Beads and bracelets come packaged in a small colorful jewelry gift box, making it a great gift item for girls who like DIY accessories. Also, it can be an entertaining party craft for girls.
Makes 4 Complete Bracelets: This kit includes 4 silver plated snake chain bracelets of adjustable length to fit most girls of age 6 or older. There are sufficient beads to make three full bracelets.
No Tool, No Glue, No Mess: The beads can be interchanged easily without tools. Mix and match beads and dangles to personalize and create a fashion statement bracelet for different occasions and moods. The child can also create unique bracelets to give friends and loved ones.
Great Gift for Girls: The great gift gift for a girl's birthday, girls Christmas present, Valentine's day or other special occasions.
Adjustable bracelet: Total length of 23 cm/9 inch.18 cm/ 7.08 inches adjustable silver plated charm bracelet, fit most girls size, additional 5 cm/ 2 inches heart extension chain to allow for flexible fitting. Removed or replaced when screwing off the bracelet end cap.

The Belly Book Journal

Bestseller No. 1

My Belly Book | Pregnancy Journal Memory Book with Stickers | Baby's Scrapbook and Photo Album | Pregnancy Must Haves for First Time Moms | Picture and Milestone Books for Toddlers (New Version)

+UL31:U31👶TREASURE MOMENTS: This beautiful pregnancy journal gives you a beautiful way to document all the special moment's of your pregnancy. Record special memories through photographs and milestones!
💝🎁PERFECT GIFT: Perfect for you as a new mommy or as a baby shower gift, this lovely pregnancy scrapbook will help mom remember and recall their pregnancy forever. The colors used inside are unisex, for both boy or girl. The best pregnancy keepsake book you can buy
🎯✍100% CUSTOMIZABLE: Take photos of your pregnancy and then keep them forever in an album as keepsakes - helping you capture and storing your tummy's most precious moments, use it as a pregnancy tracker.
🙌💥ALL YOU NEED: 12 high-quality and beautiful milestone stickers included. Just peel the pre-cut stickers from the adhesive paper and stick it to your future baby's clothes! Pregnancy stickers for belly,
👨‍👩‍👦 🎈ENJOY IT: This charming book is hardcover and responsibly-printed. Each illustration was lovingly designed for you. We made this with love, and we hope you enjoy filling it out as much as we did create it. Pregnancy books for first time moms

The Big Fat Activity Book for Pregnant People

Sale

Bestseller No. 1

Personalized Mommy Pillow Cover

Bestseller No. 1

Personalized Mother's Day Throw Pillowcase Gift - 18x18 - Customized Mommy Pillow Covers for Family Names Home Decor - Custom Design Decorative Square Initial Pillowcases - Birthday Mother's Day C1

CUSTOMIZED MOTHERS DAY THROW PILLOWCASES GIFT: All personalized throw pillowcases are customizable desing. So you can create unique decorative Personalized Throw Pillowcases for home decoration. You can personalize throw pillow covers for your special days such as, mother's day, birthday, Christmas, housewarming, anniversary, and also you can personalize it for your daily use.
CUTE DECOR for HOME: Also, the fabric of the product does not take stain. Size of Personalized mothers day throw pillow cases are 18"x18". Add a custom decor to your room/sofa. You can use this custom pillowcase as a decor item in many places. It is a very useful and perfect decoration product in the living room, kitchen, farmhouse, outdoor or in a bed, on a sofa, in a baby crib.
100% ORGANIC OUR COTTON FABRIC: We care your health & comfort that is why we use soft, breathable fabric, and suitable for the machine wash. Custom pillow covers (pillow cover) are the perfect item for create own style.
FREE SHIPPING AND 100% CUSTOMER SATISFACTION: We offer you free shipping. Meaning of this; you can save your money and you do not have to spend your money anymore. Also, we are sure about that you will be contented with your customized mothers day throw pillow case in any other case we are here for your satisfaction.
DESIGNED & PRINTED in USA: We design and print your personalized mothers day throw pillow cases w/high-quality staff and equipment. Also, we use first class cotton and machines for mothers day pillowcase not be bruised in time. ORDER DETAILS: Mothers day pillowcase order includes only include pillow case not include pillow.

Love At First Sight Sonogram Frame

Bestseller No. 1

Pearhead Love at First Sight Sonogram Picture Frame, Pregnancy Keepsake Photo Frame, Gender-Neutral Baby Nursery Décor, Mother's Day Accessory, White

Pearhead's sonogram love at first sight frame is the perfect way to celebrate your soon-to-be baby girl or baby boy before, and after, baby's arrival!
Includes an easel and hanger for easy displaying options; acid-free beveled mat will keep your precious sonogram keepsake ultrasound photo safe for years to come
This adorable sonogram frame makes the perfect pregnancy announcement, home décor accessory, gender-neutral baby nursery décor, baby girl nursery décor or baby boy nursery décor accessory
This ultrasound picture frame makes the perfect expecting mother gift, pregnancy gift, pregnancy announcement, new mom gift, Mother's Day gift, baby girl gift, bay boy gift, gender-neutral baby gift or addition to your own baby shower gift registry!
Frame dimensions: 7"W x 6.75"H x 0.6"D; Photo insert: 4"W x 3"H
And that's it – 200+ Care Package Ideas perfect for that soon-to-be mama in your life.
What's your favorite item to include in a care package for a pregnant woman? Have you ever received a pregnancy care package? Share some of your favorite items in the comments section below!