Becoming a mother is a beautiful feeling, but to be honest, the prior nine months feels like hell.
Pregnancy is quite a lot to handle, and during this period, the pregnant lady needs your love and support.
An excellent way to show care to a pregnant lady, whether she is your wife, friend, colleague or old neighbor is to put together a pregnancy care package for her.
A Pregnancy Care Package is a box filled with super useful items to help a lady through pregnancy. It is a beautiful way of showing support, love, and assistance to her and the baby on the way.
However, deciding on the right items to include in a care package for a pregnant lady can be a pain in the ass.
In this article, we are going to teach you how to put together a kicking Pregnancy care package. Also, we are going to share a ton of Pregnancy Care Package Ideas to help you fill the care box.
How to Make a Care Package for a Pregnant Lady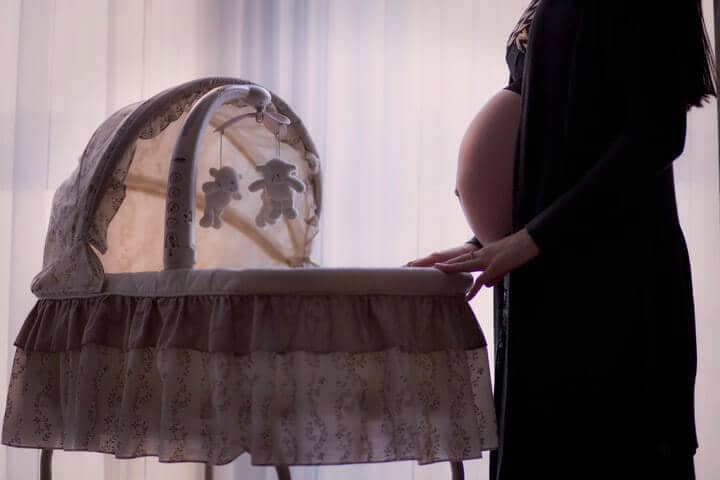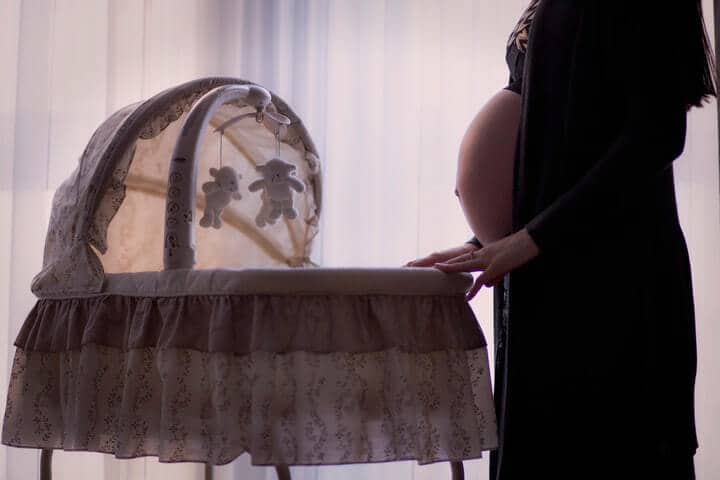 Before you make any purchases for a pregnant lady, start by checking with her or her partner, to find out what items she's allowed to get and what items are off-limits for medical or personal reasons.
Next, draw out your budget and decide on how much you're willing to spend on purchasing items, packaging, and shipping of your care box (if you're sending overseas).
If you'd rather not use an old box, you can purchase one from online shipping companies or the post office
If the receiver of the Care Package resides close to you; you could decide to have it sent to her through a delivery service or delivered yourself.
When shipping your care package abroad, you'd be required to fill a customs form. You would also be required to submit information such as your residential address, the receiver's address and a list of all the content of your box.
Shipping regulations should also be strictly adhered to.
Arranging the content of your box correctly would also be helpful so that edibles do not come into contact with harmful substances (like lotions, antiseptics, etc.) and ruin them.
If you'd like, you could decide to decorate your box with colorful markers, ribbons and tissue paper. Also, remember to tape the box properly to keep it from opening up.
Essentials for a Pregnancy Care Package
During that long period of pregnancy, certain items make the entire process a bit more comfortable and easier to deal with. Here's a list of some of the most important that she'd appreciate getting in her Pregnancy Care Package:
Comfortable Maternity shirts

Bestseller No. 1

BBHoping Maternity Tops Short & Long Sleeves V-Neck Shirts Comfortable Pregnancy Top for Women

Advantages: V-neck design will be good for breastfeeding; Adjustable chest strap defines your waist rather well and helps create a nice shape
Material: 95% rayon and 5% spandex. More soft and stretchy than cotton, let you experience a comfortable feeling without feeling tight
Features: The pleats on both sides provide enough room for growing belly and fitted well throughout your pregnancy
Occasion: This maternity shirts can be worn well with jeans, skirts, slacks and leggings, suitable for work, shopping, vacation or party.
Service: If there is any issues or suggestions,please feel free to contact us,we will provide 100% satisfied service.

Maternity Robe

Bestseller No. 1

Ekouaer Women's Robe Maternity Sleepwear Pregnancy Nightgown Nursing Soft Kimono Bathrobes

This womens robe is made with soft comfortable fabric, suitable as maternity wear and perfect for nursing.
The comfy bathrobe is good choice for cozy mornings and relaxed nights.
Long sleeve, v neck collar, solid color , lace trim robes with side pockets for convenience.
Loose fit sleepwear could cover your belly well from early pregnancy to delivery.
It is a wonderful gift for new mother or your female friend.

Comfortable UGG slippers

Bestseller No. 1

UGG Women's Coquette Chestnut Slipper - 5 B(M) US

17mm Twinface sheepskin upper
17mm sheepskin insole
Treadlite by UGG outsole for comfort
Care instructions -To treat day to day wear and tear, especially on lighter color leathers, we recommend using a leather cleaner and conditioner, found at most footwear dealers and/or shoe repair shops

Pregnancy book

Sale

Bestseller No. 1

Pearhead My Pregnancy Journal, Pregnancy Book, Capture Every Precious Moment of Your Pregnancy, Gift for New Mom

Capture every precious moment of your pregnancy with Pearhead's pregnancy memory journal
Includes 74 pages with guided sections to help you document every special moment of your pregnancy journey
Pregnancy memory journal makes the perfect gift for any expecting mother, or a timeless keepsake to cherish your own moments forever
The gold 'xoxo' patterns adds a fun touch to this keepsake book and makes a great gift for any expecting parent
Journal Dimensions: 6.5" W x 9.125" H x 2.25" D; Photo Insert: 5" W x 4" H

Preggie Pop Drops

Bestseller No. 1

Three Lollies Value Preggie Pop Drops Assorted for Morning Sickness Relief, 48 Count

Perfect remedy for morning sickness and a queasy tummy!
Natural essential oils and plant botanicals used to relieve nausea.
Contains 48 Drops in an assortment of flavors: Sour Raspberry, Green Apple, Tangerine & Sour Lemon. Each piece is individually wrapped, Gluten-Free and Kosher!
All natural and drug free and 100% safe for mom and baby, and Healthcare Professional recommended.
Allow lozenge to dissolve slowly in the mouth. Take 1 lozenge every 2 hours, as needed.

Portable water bottle

Bestseller No. 1

SPECIAL MADE Collapsible Water Bottles Leakproof Valve Reuseable BPA Free Silicone Foldable Travel Water Bottle for Gym Camping Hiking Travel Sports Lightweight Durable 20oz Dark Green

【Use safe silicon】The water bottle is BPA free and odorless, made of BPA-free food-grade organic silicone, passed LFGB, SGS and as obtained FDA certification, to ensure safe drinking, no PVC, latex, phthalate and plastic smell, etc. odor. ❤It is safe and hygienic, because it uses a food-grade liquid silicone bottle and a food-grade plastic cap,children can also use it with confidence.
【LEAK-PROOF AND EASY-TO-CLEAN】The patented sealing screw cap is used to eliminate leakage and splashing and effectively prevent the bottle from accidentally opening. The wide-mouth design makes it easier to clean the inside of the collapsible soft water container or add ice or lemon to it. ❤When using for the first time, it is recommended to soak in boiling water for 10 minutes for thorough cleaning.
【Cold and heat resistance】This product has excellent heat resistance and can withstand temperatures from -50 to 200°C. It has leak-proof and impact-resistant properties and is very suitable for all activities and sports. Even if it is squeezed or pushed, it will be tightly sealed. Even if you put it in a backpack or computer bag, it will not leak.❤We do not recommend using it in liquids higher than 158°F (70°C) to avoid hot hands.
【Lightweight and convenient】The 20oz(600mL) portable silicone bottle is a foldable type. It takes advantage of the characteristics of soft silicone and can be folded compactly after drinking, making it easy to carry.❤Allows you to hydrate your body at any time and any where.

Breastfeeding milk catcher

Bestseller No. 1

New Model with Plugs! Breast Shell & Milk Catcher for Breastfeeding Relief (2 in 1) Protect Cracked, Sore, Engorged Nipples & Collect Breast Milk Leaks During The Day, While Nursing or Pumping

PAIN RELIEF! These breast shells don't touch your nipples allowing for healing time between nursing and pumping sessions. Ideal to get a break from friction and irritation that sore nips can experience with the constant demands of breastfeeding. They act as a nippleshield !
NO MORE LIQUID GOLD WASTED! Every drop counts. These breast milk catchers are especially helpful early on when every drop is needed! Use these all throughout the day in between pump and breastfeeding sessions to build your milk stash effortlessly! You'll be amazed how many ounces you can collect in a day 😉
COMFORTABLE & DISCREET. These cups are so comfortable you won't even remember you're wearing them 😉 They fit any size of nursing bra discreetly and go unnoticed while you're collecting milk for your baby!
AVOID YEAST INFECTIONS with the built in spout for air ventilation, which also helps speed the healing process. The spout is also convenient for easy transfer of breastmilk to bottles and milk storage bags - *IMPORTANT* Make sure to keep the air vent open as often as possible!
SAFE FOR THE BABY & MOM: Made from safe Eco-Friendly 100% food grade silicone & BPA-FREE PP and has also passed EN 71 – EN 14350 safety testing. PERFECT FOR BABY SHOWER GIFTS OR REGISTRY, Surprise nursing moms or expecting mothers with these breastfeeding essentials for women or you can also check out our other breastfeeding supplies like Disposable / Washable Nursing Pads, Hot - Cold Therapy Gel Pads, Multi Use Nursing Covers and Nipple Cream to create the perfect kit / gift set

Comfortable cup bras

Bestseller No. 1

Women's Button Front Closure Plus Size Comfortable Bra Wireless Cotton Everyday Soft Cup (no Pads) Bras 44 BCD Cups (42B/C/D, Dark Purple)

cotton95% & Spandex5%,Made from 95% cotton/ 5% spandex; Fits cup sizes A,B&C ,Ideal for women with limited dexterity, the design features three easy-close buttons in front .
no steel ring, comfortable, natural, relaxed; front button design for easy wearing; u-shaped back design that reduces wearing pressure and makes shoulders more comfortable.
select high-quality pure cotton fabric, delicate, non-irritating, safe, comfortable, healthy and environment-friendly; the fabric features soft & comfortable touch, moisture & perspiration absorption and good air permeability.
Suitable for pregnant women,Breast-feeding mothers,Middle-aged and elderly women,Women are sick or recover after surgery,Women to wear at home,Female indoor or outdoor sports use, etc.
Meet your new everyday favorite: This cotton-blend, front-close bra combines the comfort of cotton with a specially designed that breathes and provides a smooth silhouette. The extra wide straps provide lasting comfort and the stretch cups offer a custom fit. This bra is designed to comfort and pamper you, day or night.

Hot and Cold Gel Pack

Bestseller No. 1

Gel Ice Packs for Injuries (2 Pack) – Reusable Hot & Cold Compress for Injury, Pain Relief, Rehabilitation, Flexible Therapy for Knee, Shoulder, Back, Neck, Ankle

[50% MORE GEL] – Our packs contain significantly more gel than competing packs, so they stay colder longer! Cheap packs sold by competitors have just a thin layer of gel, but ours are thick, so you can continually apply soothing cold or heat. Each pack measures 11" x 5.5", with an effective area of 10" x 4.5"
[STAYS COLDER LONGER] – Our gel is designed to stay colder much longer than competitors. Competing packs are warm after 10 minutes, but our proprietary gel stays ice cold!
[PLIABLE AND REUSABLE] We craft our packs from a sturdy, leak proof plastic, so they're designed to be used over and over again. They're also designed to remain pliable when cold, so you can mold them to aches and pains on your body. Use them on your knee, ankle, shoulder, neck, head, jaw, elbow, wrist, or anywhere else you need an ice pack.
[USE BOTH HOT AND COLD] – Our packs can be used both for both cold and hot therapy, unlike competing packs that can only be used cold. Just stick them in the microwave, or the freezer!
[NO HASSLE 1-YEAR WARRANTY] – We stand behind our products 110%. If you ever have any issues, just get in touch and we'll happily send a replacement or refund.

Comfortable pajamas

Bestseller No. 1

Ekouaer Women's Maternity Pajama Set Button Down Nursing Sleepwear button Breastfeeding Shirts Pregnancy Pants Set

[ Pajama Set ]: This Maternity & Nursing sleepwear Set is Ultra soft,high stretchy, breathable and lightweight, comfy and healthy for Pregnant woman and new mom
[ T-shirt Tops ]: Maternity Pajamas set top is designed with lace trim & round neck & buttons,Soft Compy Breathable Suitable for pregnant wear and Normal wear,also convenient for women to breastfeed.
[ Cozy pants ]: (Type-2 has pockets)This loose Full length maternity pant has an elastic waistband and adjustable drawstring on the side,you can adjust the waist size according to during and after pregnancy.
[ Occasion ]: Whatever you are pregnancy, labor,breastfeeding your baby after pregnancy, or just sleep wear, loungewear,breastfeeding lounge wear set,These are all comfortable pajamas set for you.
[ Gift ]: This fashion and versatility PJ set is the perfect gift for pregnant women and new moms.

Anti-stress body oil

Bestseller No. 1

Elastic-waist pants

Sale

Bestseller No. 1

Leg and Foot Gel
Tums Ultra Assorted Berries

Bestseller No. 1

Washable breast pads

Bestseller No. 1

Organic Bamboo Nursing Breast Pads - 14 Washable Pads + Wash Bag - Breastfeeding Nipple Pad for Maternity - Reusable Nipplecovers for Breast Feeding (Pastel Touch, Large 4.8")

14 Pack + Laundry Bag + Gift Bag - Enough to last you for a week. To wash, simply put it in the laundry bag. No more worries about losing a piece!
Super Absorbent - Total of 4 layers, 3 layers of ultra-absorbent bamboo backed with a waterproof layer to prevent leakages! For super heavy flow, please bring an extra set of nursing pads to change after 5-6 hours.
Organic Bamboo - Safe for babies to latch on after use. Organic Bamboo is the softest and most absorbent fabric that we have to offer, giving the best comfort for your sore nipples all day long!
Contoured Cone Design - Shaped perfectly for your nipples without awkward bulging of the pads. Fits sizes B to D perfectly!
Best Gift For Mommies - Gift the most useful and thoughtful gift to new mommies. Comes with a beautiful organza gift bag.

Stretch Mark Cream

Sale

Bestseller No. 1

Palmer's Cocoa Butter Formula Complete Stretch Mark and Pregnancy Skin Care Kit

Stretch Mark Care Set: Help improve the appearance of scars and stretch marks during and after your pregnancy with this kit featuring Massage Lotion, Massage Cream, Tummy Butter Balm and Skin Therapy Oil
Complete Care: Made with Cocoa Butter to soften and smooth skin, Vitamin E for even and toned appearance, Collagen and Elastin for stretchability and firmness, Co-Enzyme Q10 to revitalize, and Pro-Vitamin B5 to soothe sore, cracked skin
Finest Ingedients: We strive to use only the finest natural, raw ingredients to bring you soft, hydrated and beautiful hair and skin. We support sustainable production of Shea and Cocoa Butter and Coconut Oil worldwide
Choose What's Real: Our beauty products and hair and skin treatments feature real high-quality, plant-based ingredients in formulas that really work to hydrate and soften, from lip balm to bar soap to body butter
Palmer's Skin Care: Our Cocoa Butter, Coconut Oil, Shea Butter, Olive Oil, and Vitamin E product lines include creams, balms, lotions, oils and soaps for hand and body, face, lip, sun care, hair care and pregnancy and stretch mark care

The Belly Book

Sale

Bestseller No. 1

Earth Mama Organic Tea Sampler

Sale

Bestseller No. 1

Foot Soak

Bestseller No. 1

Tea Tree Oil Foot Soak with Epsom Salt - Made in USA - for Toenail Fungus, Athletes Foot, Stubborn Foot Odor Scent, Fungal, Softens Calluses & Soothes Sore Tired Feet - 16 Ounces

👣 SOOTHE AND SMOOTH TIRED, ACHY FEET: Give your feet the nourishment that they crave with this natural foot bath soak. Quit paying hundreds of dollars at a spa when you can give your feet a daily pampering from the comfort of your own home at a fraction of the price.
👣 THIS UNIQUE BLEND GETS THE JOB DONE: Our natural foot soak salts solution is a blend of epsom salt, sea salt, eucalyptus, peppermint, spearmint, cajuput, rosemary, lavender, and MSM. When everything else has failed, Daily Remedy steps to the plate and delivers.
👣 NATURALLY TREATS MANY FOOT ISSUES: You'll be astonished at what this tea tree foot soak can do for your feet and toenails. It works wonders for foot and toenail fungus, athlete's foot, odor-causing bacteria, stubborn calluses, irritation, rashes, and loads more.
👣 NO HARSH INGREDIENTS OR OTHER JUNK: Purchase with confidence knowing that when you put your trust in Daily Remedy, you're getting nothing but the best. There are NEVER any chemicals, preservatives, synthetic detergents, additives, artificial fragrances, fillers, or binders.
👣 CUSTOMERS WORLDWIDE ALL AGREE: That the Daily Remedy Tea Tree and Epsom Salts for Soaking Feet is #1. Check out the reviews to see for yourself! They took the plunge and quickly put their pesky foot issues in the rearview. When you buy today, you will too!

Morning sickness relief pregnancy tea

Sale

Bestseller No. 1

Morning Sickness Relief Pregnancy Tea -Organic Peppermint - Morning Sickness Relief, Cramps, Nausea, Constipation & All Pregnancy Discomfort -Can Be Served Hot or Cold up to 60 Cups- No Caffeine 20 Count(1 Pack)

SAY NO TO MORNING SICKNESS: Naturally, alleviate morning sickness symptoms with the Secrets Of Tea No To Morning Sickness Tea. This nausea relief pregnancy tea is formulated with time-honored ingredients to maximize their soothing effect.
RELIEVES NAUSEA AND VOMITING: Our tea for nausea and vomiting while pregnant is a unique blend of ingredients that can help settle the stomach to alleviate or avoid morning sickness. It's perfectly safe for mom and baby.
NATURAL, ORGANIC, AND HERBAL: Moms-to-be can enjoy a sweet and smooth cup of delicious herbal tea for their 1st trimester. It's certified USDA organic, vegan, and caffeine-free. Peppermint tea is best for pregnancy nausea.
40 SERVINGS PER PACK: You get a generous quantity of 20 Biodegradable Sachets. Each sachet can be used twice for a total of 40 servings. Designed to help pregnant women get relief from morning sickness, it's calming ingredients also help with relaxation.
PROFESSIONALS AND CELEBRITIES LOVE IT: Professionals gynecologists, psychologists, herbalists, doctors, and even some celebrities are catching the buzz of our products. Our products have been featured in People, Fit Pregnancy, Women's Day, and San Diego Magazine.

Lavender scented shower gel

Sale

Bestseller No. 1

Ivory Lavender Scented Body Wash, 21 ounce

Leaves skin clean and hydrated (vs. regular soap)
Free of dyes and heavy perfumes
Rich, refreshing lather that rinses clean
100% gluten, paraben, and phthalate free
Ivory lavender body wash is proudly made in the USA

Pedicure Gift Certificate

Bestseller No. 1

Amazon eGift Card

Amazon.com Gift Cards never expire and carry no fees.
Multiple gift card designs and denominations to choose from.
Redeemable towards millions of items store-wide at Amazon.com or certain affiliated websites.
Available for immediate delivery. Gift cards sent by email can be scheduled up to a year in advance.
No returns and no refunds on Gift Cards.

Portable rolling massager

Bestseller No. 1

Comfier Neck and Back Massager with Heat- Shiatsu Massage Chair Pad Portable with Compress & Rolling,Kneading Chair Massager for Full Back,Neck & Shoulder, Full Body

Full Body Massage - The portable massage chair combines Shiatsu, Kneading, Rolling, compression,Kneading,Rolling,Vibration and Heat functions to help you completely eliminate fatigue, stress, provides you a spa-like massage experience.
Shiatsu Neck & Full Back Massager -Comfier Seat Massager has 4 Shiatsu nodes for neck and shoulder massage,the shiatsu balls position can be adjusted to meet specific user. The chair massage cushion has 4 shiatsu massage nodes that cover the whole back to deliver deep tissue kneading massage for back relaxation.
Optional Heat, Rolling & Spot Massage - The electric chair massager provides optional heat settings to provide soothing warmth to loosen stiff and tired muscles. The rolling massage setting gently slides along the spine to eliminate muscle tension throughout the back. Spot massage allow you have a more targeted massage by focusing the 4 rolling nodes to specific body areas.
Adjustable Compression - Compress massage with 3 adjustable intensity on waist and hips, helps relieve tension indulging yourself in full-coverage. Opt for a full back, upper back or lower back then combine with compress massage and heat to create a fantastic relaxing massage.
Ultimate Comfort -Strap the Comfier Shiatsu massager to your favorite chair, or put in on any sofa,couch,recliner, office chair to get the ultimate comfort seat at home or in office. Perfect fathers day gifts christmas gifts for your father,Mother,Wife,Husband,Woman or Man. For any reason, if this chair massage pad does not meet your expectations, return it for full refund within 30 days.

Chapstick

Sale

Bestseller No. 1

Calcium chews

Sale

Bestseller No. 1

Viactiv Calcium +Vitamin D3 Supplement Soft Chews, Milk Chocolate, 100 Chews - Calcium Dietary Supplement for Bone Health

VIACTIV CALCIUM + VITAMIN D3 SUPPLEMENT: Two Viactiv chews a day give you 100% of the daily recommended calcium, but half the sugar compared to the leading calcium gummy vitamins and supplements. Viactiv chews contain calcium, Vitamin D and Vitamin K.
BONE HEALTH SUPPLEMENT: You've probably heard that taking a calcium supplement is important for women's health, and you've been told to drink your milk and orange juice since you were a kid. Calcium plus vitamin D help strengthen healthy bones and teeth.
INDIVIDUALLY WRAPPED, READY TO GO: Remembering to take your daily supplements and vitamins is easier when you want to take them. Viactiv calcium chews aren't giant multivitamins that are hard to swallow, but chewy, tasty treats.
TASTY MEETS HEALTHY: Viactiv calcium chews take the need out of needing to take your vitamins, and turns it into a chocolate or caramel chewy treat. Enjoy getting the healthy nutrients your body needs with Viactiv nutrition supplements.
VIACTIV CHEWS FOR A STRONGER YOU: Viactiv calcium chews make getting the nutrients you need a treat. Try Viactiv if you've enjoyed calcium chews, supplements and gummies from New Chapter, Garden of Life, Adora, OsCal, Vitafusion, Nature Made, & Caltrate.

Drinking straws

Sale

Bestseller No. 1

[500 Pack] Flexible Disposable Plastic Drinking Straws - 7.75" High - Assorted Colors Striped

Comfy Package [500 Value Pack] Assorted Bright Colored Striped Plastic Flexible Drinking Straws for all your hot or cold drinking needs.
Bendable option adds fun and convenience to your drinking experience, giving you always the right angle when drinking.
The 4 bright colorful choices, red, yellow, blue, and green, are sure to make your day or party more colorful and bright.
As 7.75 inch long (8.25 inch when stretched) and 6 mm diameter flex disposable straws, it's great for kids and adults.
With a 500 pack of BPA-free plastic straws, it's perfect for your home, office, shop, restaurant, or takeout.

Pack of Thank You cards and stamps (for well-wishers)
Sugarless gum to avoid spitting

Bestseller No. 1

ORBIT Bubblemint Sugarfree Gum, 8.8-Ounce Resealable Bag, 180 Pieces

Contains one (1) 8.8-ounce, 180-piece bag of ORBIT Bubblemint Sugarfree Chewing Gum
Stock up your car or pantry with this delicious sugarfree gum
Keep your favorite mint gum in reach with this stand-up resealable bag
Boost your confidence and brighten your smile with ORBIT Gum
Every piece of ORBIT Gum gives you a burst of delicious minty flavor

Sour candy

Bestseller No. 1

Bulk Assorted Fruit Candy - Starburst, Skittles, Swedish Fish, SweeTarts, Nerds, Sour Patch Kids, Haribo Gold-Bears Gummi Bears & Twizzlers (32 Oz Variety Fun Pack) by Variety Fun

Variety Fun Pack includes: Sour Patch Kids, Swedish Fish, Nerds, Skittles, Starbursts, Sweet Tarts, Twizzlers and Haribo Gold-Bear Gummis
32 Oz of Assorted Candies
Fruit Flavored Fun in every bite!
Great for Piñatas, Parties, Halloween or Personal Enjoyment!
Use the large selection to try new flavors and find a new favorite.
Edible Ideas for Pregnancy Care Package
If she's like any other regular pregnant lady, she'd be getting cravings occasionally for some of the weirdest things. While it is important to consider what's healthy and what's not first, here are some popular edibles to indulge her with:
Dark chocolate

Bestseller No. 1

West End Foods Bundle of Ghirardelli Bulk Dark Chocolate Sea Salt Caramel (3 pound)

The item contains: Bulk Ghirardelli Dark Chocolate Sea Salt Caramel (3 pound)
Snacks for work, office, party, birthdays, wedding favors, reunions, meetings, events, bachelor party
Convenient for kids and adults who likes Dark Chocolate Sea Salt Caramel, this memorable bar is perfect for a mid-day break. Share it with close friends or treat a new acquaintance to a special moment.
Candy for Halloween, Thanksgiving, Christmas gift, New Years, Valentine, Easter Basket, 4 of July
The Chocolate Snacks are hand picked and pack by West End Foods

Bottle of Honey

Bestseller No. 1

8 Pack 16oz Clear Plastic Honey Jars,Empty Honey Bottle Container,Refillable Squeeze Honey Bottle with Leak Proof Flip-Top Lid for Fresh Honey

You will Get:Our package includes 8 pack honey jars,these bottles have a transparent body which can show the color of the honey and the amount of honey left.
High-Quality:These honey bottles are made of high-quality food grade plastic,non-toxic,odorless and 100% safe to use,if you're a honey lover or beekeeper,they will be great.
Large Capacity:With a total height of 5.9 in and a diameter of 2.9 in,the honey jar has a capacity of 16 ounces,making it the ideal size for storing honey and can reduce the need to replenish honey frequently.
Ingenious Design:The white liner inside the cap keep the sealing liquid fresh to the maximum extent,squeeze design can control the amount extruded easily and make the honey spread more evenly on the biscuit or dessert.
Refillable Honey Bottles:These honey bottles can be reused after washing,perfect to store honey or syrup and are suitable for family,wedding and birthday parties,or can be added with your own labels to sell.

Yogurt

Bestseller No. 1

Starbucks Gift Card
Caramel Bites
Organic Fruit Roll-ups

Bestseller No. 1

Wildmade Fruit Rolls (Tropical Fruit) Organic Fruit Snacks with No Added Sugar for Kids and Adults - Gluten-Free, Non-GMO, Vegan - 18 Pack

MADE FROM WHOLE FOODS: Our tasty fruit rolls are made from organic whole fruit with no artificial flavors, colors or additives. It's dried fruit rolled up!
HEALTHY SNACK FOR KIDS: With half a serving of fruit in every roll, these bulk fruit snacks are a great healthy option for kids at home, at school or at any activity
PORTABLE SNACK FOR ADULTS: Take your fruit in an easily transportable roll up - the perfect snack to keep in your purse or gym bag when you're on-the-go
LOW CALORIE: This wholesome snack has less than 35 calories in each roll with no added sugar so both kids and adults can enjoy the sweet taste with none of the guilt
ORGANIC, VEGAN, NON GMO, GLUTEN FREE: We use only the best, highest-quality organic ingredients in our snacks, untouched by anything unnatural

Ginger candy

Bestseller No. 1

The Ginger People Gin Gins Chews 1 pound bag, Original Ginger, 16 Ounce

Flavorful Ginger Candy: Whether you're treating a bellyache, nausea or simply treating yourself, these delicious Gin Gins ginger chews for nausea are always handy to have on hand
Real And Simple Ingredients: Made with 10% fresh ginger, these chewy ginger candies are made with sustainably farmed ginger, contain no artificial sweeteners, are non-GMO, vegan and gluten-free
Multipurpose: This healthier-for-you chewy candy soothes the stomach, satisfies your sweet tooth, and lifts your mood; Slip an individually-wrapped ginger chew into your pocket or purse
Health-Conscious: Supercharged with more fresh ginger than any other brand, this spicy candy is stimulating and delicious. Great for stomach troubles, nausea relief and digestion
We Know Ginger Best: The Ginger People produces healthy, delicious ginger products crafted to revitalize your body and mind using simple, clean, and real ingredients

Applesauce

Bestseller No. 1

Mott's Apple & Cinnamon Variety Pack Applesauce, 4 Ounce Cup, 36 Count

WHAT'S INSIDE: 24 original apple flavor and 12 Cinnamon
NO ARTIFICIAL FLAVORS: so you can feel good about making healthy choices
NUTRITIOUS: Mott's is a fun options for your whole family
PACKED WITH FLAVOR: There's ripe apple flavor in every serving
START STRONG: Healthy decisions today lead to a healthy future tomorrow

Chamomile tea

Sale

Bestseller No. 1

Traditional Medicinals Teas Organic Chamomile with LavenderTea Bags, 16 Count

Settles your nervous system and relaxes your digestive system, especially good when stressed or tense
Non-GMO verified; All Ingredients Certified Organic; 40% Fair Trade Certified(TM) ingredients; Kosher
The highest quality, pharmacopoeial grade herbs
Taste: Fragrantly floral and bittersweet
During the summer months products may arrive warm but Amazon stores and ships products in accordance with manufacturers' recommendations, when provided.

Cucumber juice

Bestseller No. 1

Soybean Milk

Bestseller No. 1

Silk Unsweetened Organic Soymilk, 32-Ounce Aseptic Cartons (Pack of 6)

DELICIOUS TREAT: Try Silk Organic Soymilk anywhere you enjoy your dairy milk: over your cereal, in your coffee or simply by itself. Even better, every serving pours as much calcium as dairy milk. Plus, Silk soymilk is a good source of soy protein.
DELICIOUS ANYWAY YOU WANT: How will you enjoy the rich, smooth, decadently smooth taste of Silk Organic Soymilk? Probably with a great big smile on your face! It's delicious in smoothies, baking recipes, cereals, tea, coffee or straight up in a glass.
WHOLESOME AND NOURISHING: Silk believes in the goodness (and good-for-you-ness) of plant-based foods. Our soymilk, almondmilk, coconutmilk, cashewmilk and other delicious, plant-based products are simple, wholesome and nourishing, just as nature intended.
DAIRY FREE AND DELICIOUS: We know you have so many choices for your dairy alternatives: soymilk, almondmilk, hempmilk, coconutmilk, cashewmilk, ricemilk, peamilk, goats milk, flaxmilk, and so many more. Silk Soymilk has been a trusted brand for decades.
NO COMPARISON: Hold Silk's dairy-alternative products up to Veggemo, Freydas, Charged Chocolate, Good Karma, Augason Farms, Milkadamia, Almond Breeze, Meyeberg, Tigers Milk, Instant Milk, Honeyville Farms, Rice Dream, Tempt, Healthworks, or Coconut Cloud.

Fruit juice

Bestseller No. 1

Low fat Ice-cream

Bestseller No. 1

Ice Cream Innovations Low Fat Light Vanilla Homemade Ice Cream Mix, 4.2 Ounce Bags (Count of 3)

Only 160 calories and 6g of fat per serving; dreamy dessert that's tastebud and waistline approved;
Don't sacrifice taste and texture for a reduced calorie option; mix is smooth, creamy, and tastes like vanilla heaven;
Blend the ice cream mix with skim milk, a touch of cream, and vanilla; mix, then pour into an ice cream maker to churn until desired consistency;
Easy-to-follow instructions included; refreshing, smooth, low calorie vanilla for a summer BBQ, birthday party, or family reunion;
Thoughtful gift for ice cream fanatics or the health-conscious dessert lovers in your life; made in the U.S.A.

Cheese

Bestseller No. 1

Cheese Bros Wisconsin Cheese Packs (Brotherhood)

FLAVORFUL: This one's got it all... literally. Every single one of our Cheese Brothers signature cheeses is in this assortment.
QUALITY INGREDIENTS: Made with Cultured pasteurized milk, salt, enzymes and Non GMO for a cheesy snack.
READY TO EAT: Now available as a snack block Bring it with you to the winery, pack it in your lunch for the office, or take it with you wherever you are!
PACK of 8 TYPES of CHEESE: Our brotherhood pack have Eight 6 oz. blocks of Wisconsin cheese (honey siracha gouda, Fratello, dill havarti, smoked gouda, el diablo scorpion pepper gouda, 3 amigos spicy gouda, mango habanero gouda, smoked mozzarella).
MINDFUL PACKING and SHIPPING: We take care to protect the integrity of your cheese in transit. Our vacuum-sealed, hard cheeses are safe outside of refrigeration in transit.

Maple Syrup

Bestseller No. 1

Butternut Mountain Farm Pure Vermont Maple Syrup, Grade A, Amber Color, Rich Taste, All Natural, Easy Pour Jug, 32 Fl Oz, 1 Qt

FLAVOR PROFILE: Our Grade A Amber Color Rich Taste syrup provides a naturally sweet, rich and smooth taste. A pronounced maple flavor makes Amber Rich maple syrup a favorite for table and all around use.
SUSTAINABLY SOURCED: At Butternut Mountain Farm we are committed to giving you 100% pure Vermont maple syrup. The farmers with whom we work with understand maple and share our commitment to maintaining the health and sustainability of our forests.
QUALITY STORY: Our pure maple syrup is carefully selected to ensure the product you receive is of the highest quality. With our strict quality standards, we can trace every drop of syrup from farm to table.
PACKAGING BENEFITS: Easy-open, easy-pour, jugs are tamper-evident with an inner seal. They ship well, so they make excellent gifts. Syrup stored in BPA-free plastic jugs retains its natural flavor better than in traditional tin containers.
OTHER USES: Use in coffee/tea, cocktails or over cereal, fruit, yogurt or pudding. Add to baked beans, apple pies, pickles and stir fries. Makes a delicious marinade or sauce. Great as a gift.

Red Raspberry leaf tea

Bestseller No. 1

Organic Red Raspberry Leaf Tea Bags | 20 Tea Bags | Eco-Conscious Tea Bags in Kraft Bag | Raw from Germany | by FGO

RED RAPSBERRY LEAF TEA BAGS - 20 Tea Bags filled with premium red raspberry leaf from Germany.
ORGANIC RED RASPBERRY LEAF TEA - The tea is filled into tea bags and packed into foil-lined kraft bags in California
20 ECO-CONSCIOUS TEA BAGS - Our premium tea bags are constructed of Abacá Hemp Fiber Paper. They are free of dyes, adhesive, glue and chlorine bleach. No staples, strings, bags or extra waste - just delicious tea!
CERTIFIED USDA ORGANIC & NON-GMO - All our products are certified USDA Organic and certified Non-GMO. Look for the USDA Organic and Non-GMO Project seals on our products!
LOVE IT OR WE BUY IT - We don't think you should pay for products that you don't love. If you aren't enjoying our products, simply let us know and we will refund your order - it's as easy as that!

Homemade muffins

Bestseller No. 1

Lemonade Drink Mix

Bestseller No. 1

Cocoa Powder

Bestseller No. 1

Anthony's Organic Cocoa Powder, 2 Pound, Gluten Free & Non GMO

Organic Cocoa/Cacao Powder
Batch Tested and Verified Gluten Free
Naturally full of Antioxidants and Magnesium - Fine milled Cacao
Unsweetened & Non-Alkalized - 10-12% Fat Content
Great for plant based, raw, gluten free, paleo, vegan, and organic recipes!

Low-sugar drink

Bestseller No. 1

Demi Doux Low Sugar Soda - Soft Drink Made with Real Cane Sugar and No Artificial Sweeteners, 4 Flavor Variety Pack - Cola, Orange Soda, Root Beer, Ginger Ale, 16 Cans (12 oz)

Delicious low sugar sodas made with half the sugar you'll find in the major brands.
Real cane sugar only – no corn syrup or artificial sweeteners.
More healthy, more refreshing soda without excess sugar.
Try all four flavors - Ginger Ale, Cola, Root Beer and Orange - packed with flavor, but without the extra calories!
Great for dieters, diabetics and anyone who wants to enjoy bubbles with a healthy lifestyle.

Brownies

Sale

Bestseller No. 1

Crackers

Sale

Bestseller No. 1

Lance Sandwich Crackers, Variety Pack, 36 Count

FAVORITE FLAVORS: Featuring ToastChee Peanut Butter, Toasty Peanut Butter, Captain's Wafers Cream Cheese and Chives, Nekot Peanut Butter cookies
MADE WITH REAL INGREDIENTS: Made with real peanut butter or cheese fillings, between fresh baked crackers or cookies
ON-THE-GO SNACK: Perfect to take with you for a convenient snack on road trips, at work, or between activities
36 INDIVIDUAL CRACKER PACKS: Stock up with individually-wrapped cracker packs, with 6 sandwich crackers in each

Ginger ale

Sale

Bestseller No. 1

Pumpkin seeds

Bestseller No. 1

Terrasoul Superfoods Organic Pumpkin Seeds, 2 Lbs - Premium Quality | Fresh | Raw | Unsalted

Terrasoul Superfoods Organic Pumpkin Seeds (Pepitas), 2 Pounds
USDA Certified Organic, Non-GMO, Raw, Gluten-Free, Vegan
Unsalted and 100% organic pumpkin seeds are good for your health and for any diet.
Terrasoul Superfoods is a family-run business that sources the freshest and highest quality superfoods from all over the planet. Our mission is to make these amazing, healthy foods available to you at the lowest prices possible while paying our growers and employees fair wages.
100% Money-Back Satisfaction Guarantee - We stand behind our products and offer a 30-day money back guarantee, backed by an outstanding customer service team.

Blueberry Juice

Bestseller No. 1

Nutella

Bestseller No. 1

Nutella Chocolate Hazelnut Spread, Perfect Topping for Pancakes, 35.2 Oz Jar

One (1) 35.2 ounce jar of delicious Nutella hazelnut spread, the perfect topping for pancakes, waffles, toast, and more
The original hazelnut spread unique in all the world.
Made from quality ingredients like roasted hazelnuts and cocoa.
Packaged in the iconic Nutella jar.
Pantry-perfect family-size jar – you'll always have delicious Nutella on hand.

Dried fruit

Bestseller No. 1

Crunchies Freeze-Dried Fruits Variety Pack, 100% All Natural Crispy Snacks, Gluten Free & Vegan, 5.8 Ounce (6 Pack)

Variety Pack Contains Freeze Dried Strawberries, Mixed Fruit, Mango, Cinnamon Apple & Strawberry Banana, One Bag Of Each.
Non-GMO, Kosher, All Natural, Vegan, Paleo, Gluten Free and fat free with no added sugar or preservatives. Just pure fruit!
We source from all over the world to bring you the freshest, best tasting fruit from farmers we know and trust. We know what is in our bags and want you to know too. From farm to table, we are involved every step of the way.
Freeze dried to seal in all the nutrients, taste, and color, and to keep it fresh like the day it was picked. This is the closest you will get to fresh fruit, but portable!
Not just for snacking, you can use it in your baking for a fresh fruit taste, pulse it for a great natural food coloring, mixed it in with your smoothies (then add it to the top), and add it as a topping to your favorite salad.

Protein powder

Sale

Bestseller No. 1

Optimum Nutrition Gold Standard 100% Whey Protein Powder, French Vanilla Creme, 5 Pound (Packaging May Vary)

Packaging May Vary - New look, with the same trusted quality!
GOLD STANDARD 100% WHEY BLEND – 24g blended protein consisting of whey protein isolate, whey protein concentrate, and whey peptides to support lean muscle mass – they don't call it the GOLD STANDARD of quality for nothing
OVER 5G OF BCAAS – help build lean and strong muscles with naturally occurring BCAAs
3-4G CARBS, 1-3G SUGAR, AND 1-1.5G FAT, GLUTEN FREE, No Sucralose in Double Rich Chocolate Flavor
INSTANTIZED – improves mixability to prevent lumps and clumps

Apple slices

Bestseller No. 1

Tummy Tamer Tea

Bestseller No. 1

Tummy Tamer Digestion Tea Sampler 40 Teabags with 10 Honey Sticks

ALL-IN-ONE: This Tummy Tamer Digestion tea assortment box is a great starter kit for you to explore all kinds of digestive herbal teas from various brands in one single box. No need to shop around.
SOOTHING & EASE: From ginger to fennel, peppermint, licorice root, basil, and more, this box combines all natural caffeine-free herbs that help soothe your stomach and ease indigestion after your meal.
CAREFULLY-CURATED: All teas are curated from well known big name brands based on quality, health benefits, taste profiles, and their popularity. Only the best kinds of herbal teas go into this box.
PERFECT FOR GIFTING: This assortment pack includes all the great choices of herbal teas plus nice packaging. You can't go wrong with this tea sampler gift.
GREAT VALUE: This box includes 40+ servings of teas (10 blends, 4 of each) and 10 counts of pure clover honey sticks, which can last you for months!

Whole-grain bread

Sale

Bestseller No. 1

Peanut butter cups

Bestseller No. 1

Jam

Sale

Bestseller No. 1

SoftSheen-Carson Let's Jam! Shining and Conditioning Hair Gel by Dark and Lovely, Extra Hold, All Hair Types, Styling Gel Great for Braiding, Twisting & Smooth Edges, Extra Hold, 14 oz

Hair Gel by SoftSheen-Carson Dark and Lovely Let's Jam, Shining and Conditioning Gel, Extra Hold, For all Hair Types, Styling Gel Also Great for Braiding, Twisting and Smooth Edges, Value Size 14oz
HAIR GEL: This Shining and Conditioning Extra Hold formula has micro-emulsion technology for great extra hold, shine and conditioning with up to 3X less breakage and no wax, no flaking and no drying alcohol.
EXTRA HOLD FORMULA: This hair gel provides a flake-free conditioning strong hold; It conditions and shines and is great for styling, braiding, smooth edges and twisting, taming frizz and flyaways.
STYLING PRODUCTS: We make an array of products for all types of curly hair, including moisture-sealing gels and leave-in sprays, rejuvenating oils, pomades, creams, butters and protective edge savers.
UNIQUE LOOKS: We help people of color celebrate unique looks and styles with an array of treatments, colors and styling products for all hair types: curly, wavy, natural, relaxed, transitioning and more.

Caramel Apple Pops

Bestseller No. 1

Tootsie Roll Caramel Pops Package APPLE 48 Count

The perfect combination of tart, green apple candy coated with rich, creamy, caramel - Caramel Apple Pops!
The original Caramel Apple Pop from Tootsie Roll Industries
You will receive display ready box with 48 individually wrapped Caramel Apple Pops
Apple flavored lollipop covered with rich caramel makes the perfect combination
Perfect for the break room in the office or as a giveaway to customers

Lemon Hard candy

Sale

Bestseller No. 1

Nuts
Chocolate cookies

Bestseller No. 1

Pepperidge Farm Milano Dark Chocolate Cookies, 15 Ounce Multipack Tub, 20 Count, White

INCLUDES: 20 .75-oz. packs (two cookies per pack) of Dark Chocolate Milano cookies
LUXURIOUS FLAVOR: Enjoy rich dark chocolate
CRISP AND DELICATE: Milano baked cookies are crisp in texture and delicate in flavor
SAVE SOMETHING FOR YOURSELF: Set aside time during your day to put yourself first and indulge with Pepperidge Farm Milano cookie
ON-THE-GO TREATS: Single-serving snack packs make it easy to take Milano cookies with you anywhere

Oat bar

Bestseller No. 1

Bobo's Oat Bars Original, 12 Pack of 3 oz Bars Gluten Free Whole Grain Rolled Oat Bar - Great Tasting Vegan On-The-Go Snack, Made in the USA

Contains 12 Bobo's Oat Bars (3oz each)
Non-GMO, Gluten Free, Dairy Free, Vegan: Free of wheat, meat, soy, dairy, GMOs, trans fats, refined sugars, and corn
Simple, Wholesome, Organic Ingredients: Lower number of ingredients compared to most other whole grain oat brands
Handmade Baked Goods: Baked fresh in Boulder Colorado, Made in the USA
Organic Whole Grain Rolled Oats: All Bobo's products start with 1 simple ingredient that supports lactation and breast milk supply

Organic milk

Bestseller No. 1

Horizon Organic Whole Milk Single, 8 Fl Oz (Pack of 12)

We're proud to work with farm families all around the country to bring you organic milk. From sunny California, to the rolling hills of New York, Horizon organic Horizon partners with nearly 700 certified organic family farms in 23 states.
ORGANIC MAKES ALL THE DIFFERENCE: Our products are always made without GMOs, & our cows are pasture-raised on family farms without antibiotics or. When it comes to food, we think it's best to stick to the basics & keep the weird stuff out.
EVEN BETTER: Horizon Organic Whole Milk with DHA Omega-3 brings you brain Omega-3 in every delicious serving. It's creamy & sweet & since it's organic, you can feel good about using it in your cooking, baking, cereal, lunches, puddings and more!

Canned veggies

Bestseller No. 1

Pack of Pretzels

Bestseller No. 1

Snyder's of Hanover Pretzels, Mini Pretzels 100 Calorie Packs (Pack of 36)

MINI PRETZELS: Crunchy pretzels offer all the delicious flavors of traditional pretzels in a crunchy, bite size snack
100 CALORIE INDIVIDUAL PACKS OF PRETZELS: Single serve bags are just 100 calories and perfect for stocking up your office, school, or pantry
SCHOOL SNACK: Our pretzels are Non-GMO project verified and made in a facility that does not process peanuts, so they're safe for nut free schools
GREAT LUNCH SNACK: These pretzels are the perfect size for a quick snack on the go, or for a crunchy side at lunch
36 count box of 100 Calorie (0.9 ounce) bags of Snyder's of Hanover mini pretzels

Saltine Crackers

Bestseller No. 1

Premium Saltine Crackers, Family Size - 3 Boxes

Three family Size boxes of Premium Saltine Crackers, 6 packs per box
Crisp, square shaped crackers topped with sea salt
Perfect to pair with soups, stews, and chili
Top with peanut butter or cheese for a delicious snack
70 calories per serving

Fruit smoothies

Sale

Bestseller No. 1

Torani Real Fruit Smoothie Mix, Wildberry, 64 Ounce

STRAWBERRY SMOOTHIE MIX: Fresh from the fields, juicy, sweet strawberries blend to make one of the sweetest juiciest smoothies there is. Super strawberry smoothies. Super easy.
REAL FRUIT: Life is just peachy with our Peach Real Fruit Smoothie Mix! Made with real fruit, it contains no preservatives, artificial colors, or artificial flavors. Just pour over ice, blend & serve.
EMBRACE YOUR INNER FLAVORISTA: Torani makes a wide array of syrups & sauces in tantalizing flavors to help you create your own homemade coffeehouse favorites, fruity delights & custom soda creations.
AUTHENTIC COFFEEHOUSE FLAVOR: From caramel to French vanilla to hazelnut—& everything in between—our syrups & sauces are here to help you create tantalizing lattes, cappuccinos, cold brews & frappes.
MIX UP SOME MAGIC: Discover how our syrups can help you make truly creative flavored teas, lemonades, smoothies, Italian sodas, coffees, cocktails, mocktails, snow cones, sparkling waters & more!

Granola bar

Bestseller No. 1

Quaker Chewy Granola Bars, Chocolate Chip, (58 Pack)

Includes 58 individually wrapped Chewy Granola Bars, Chocolate Chip flavor
New Look. Same great taste. (Packaging may vary)
Made with real chocolate and 9 grams of 100% whole grains.
100 Calories per bar.
Made with no artificial preservatives, artificial colors, or added colors.

Lemon Tea

Bestseller No. 1

Bigelow I Love Lemon with Vitamin C Herbal Tea Bags, 20 Count Box (Pack of 6) Caffeine Free Herbal Tea, 120 Tea Bags Total

Citrus Delight: I Love Lemon with Vitamin C Herbal Tea is an invigorating lemony tea. Caffeine free and the added hibiscus gives it a fruity tart aroma and flavor you can enjoy anytime. Enjoy as a hot tea or iced tea
Individually Wrapped: Bigelow Tea always come individually wrapped in foil pouches for peak flavor, freshness and aroma to enjoy everywhere you go! Gluten-free, calorie-free, and Kosher Certified
Try Every Flavor: There's a tea for morning, noon, and night time relaxation. Try our English Breakfast, Vanilla Chai, antioxidant Green Tea, decaffeinated teas, organic teas and a variety of our herbal tea bags
Blended and Packaged in the USA: In 1945 Ruth Campbell Bigelow created our first tea, Constant Comment, a strong, flavorful black tea blended with aromatic orange peel and sweet warming spices. Today, Bigelow is still 100% Family Owned
Bigelow Tea: Since 1945, Bigelow has been a leader in premium tea and are proud to be a Certified B Corporation - meeting the highest verified standards of social and environmental performance, transparency and accountability

Ginger thin cookies

Bestseller No. 1

Anna's Swedish Thins Ginger

Some things just don't change! A lot has happened since Anna Karlsson baked her very first ginger thins in her little bakery in the finer parts of Stockholm
Anna's

Gift Card to her favorite restaurant
Wellness Ideas for Pregnancy Care Package
Nothing is as important as having a safe 9-months pregnancy and bringing forth a healthy baby full of life. However, the health of the mother herself is of utmost importance at this stage. Here are some thoughtful wellness supplies she'd love:
Aloe Vera Facial Mask

Bestseller No. 1

Aloe Mask, Aloe Vera Peel Off Blackhead Remover Mask -Facial Mask- Peel off Face Masks-Aloe Vera Extract Facial Mask- Oil Control - Facial Moisturizing - Moisture Skin

♥【100% Natural & Pure】 - Formulated with the natural ingredients from aloe, it remover oils and all dirt and deeply clean the pore, a natural way to leave your skin cleaner with less visible pores.
♥【Effective Moisturizing】 - Essential nutrients contain Aloe Vera Extract to transport the nourishing and moisturizing nutriments via the strata corneum to the cells in all skin layers within a very short period of time, so as to moisturize and nourish the skin
♥【Deep Pore Cleaner 】- Aloe Peel Off Mask cleans up your skin clearly, smoothly and takes off impurities for clarifying skin, It contains Aloe Extract to soothe while moisturizing, ensuring skin feels soft and clean after every use.
♥【Oil Control 】- With very strong absorptivity, the mask can control oil, purify deeply the extra oil and dirt from inside the skin, so as to shrink pores and strengthen skin, and remove Blackheads, impurities and unwanted particles in your Skin Surface Cells
♥【Tips】Mild blackheads, once a week, moderate blackhead, twice weekly, severe blackheads, 2-3 times a week. We recommended that dear customers use the point on the hands and ears then apply on the face. if there is a feeling of being unwell, please stop at once. If you receive a damaged product, please contact us immediately and we promise to refund or resend a new one.

Safe Hemorrhoid-relief products
Emergen-C Packets

Bestseller No. 1

Vibrating Eye Massager

Bestseller No. 1

True Glow By Conair Vibrating Warming Eye Massager, Battery Operated

Heated Eye Massager: The True Glow Vibrating Warming Eye Massager uses sonic technology to gently massage and revitalize skin under and around the eyes for a refreshed look; Uses 1 AAA battery (not included)
Soothe And Refresh: Use this enhanced eye massager with your favorite eye creams and serums to help hydrate, depuff, and refresh under eye area; Smart sensor design activates at the touch of your skin
3 Steps to Smooth and Refresh Under Eye Area: Gently apply eye creams or serums underneath eyes, activate the warming eye massager and vibration, place tip near the corner of eye then gently and slowly glide the wand from inner to outer eye corners
Total At Home Spa Experience: From sonic cleansing brushes and facial steamers to paraffin treatments, light therapy devices and more, Conair True Glow skin care tools help make every day a spa day
Personal Care from Conair: Our personal care line includes high quality skincare tools, lighted mirrors, haircut kits, beard and mustache trimmers and ear/nose trimmers, ladies shavers and oral care; Conair makes personal care tools for your daily routine

Pack of Organic Prenatal Juice

Bestseller No. 1

Pink Stork Liquid Prenatal Vitamins: Organic Whole Food Blend + Folate + Iron + Zinc + Vitamin C + Elderberry + Biotin, Better Absorption Than Pills + Capsules, Women-Owned, 32 Servings

Whole-food prenatal vitamins: Comprehensive prenatal vitamin complete with 100% of daily values essential for pregnancy. This product supports baby's cell, bone, spine, and neural tube development. Take 1 tablespoon per day, 32-day supply.
Best absorption: As a liquid prenatal vitamin, Liquid Prenatal provides easier absorption for your body and is more bioavailable than capsules. It's easy-to-swallow and can mix into your favorite beverage.
Clean: Made without gluten, wheat, dairy, sugars/sweeteners, soy, GMOs, + more. Proudly made in America, third-party tested.
All the essentials: Includes Folate (from Organic Spinach), Iron, B Vitamins, Zinc, + more. Full of recommended prenatal ingredients to ensure healthy prenatal development for baby and nutrition for mom.
Women-owned + run: Our founder and CEO is a woman, and over 80% of our employees are women. We are on a mission to provide women with hope and positively impact everyone that comes in contact with Pink Stork.

Compression socks

Sale

Bestseller No. 1

Copper Compression Socks Women & Men(6 Pairs) - Best for Running,Sports,Hiking,Flight Travel,Pregnancy

COPPER COMPRESSION SOCKS-Copper fibers is a high performance materials,Copper is essential to your health,best copper embedded fibers pulls the electricity from your body to relieve your pain and allows you to heal.They keep your feet and legs fresh throughout the day by providing a mild squeezing action to support enhanced Increase circulation.These offers the most perfect settlement scheme for those who sit for long period during travel or at work or even while sleeping.
GIVE LIFE TO YOUR LEGS! - More improve circulation means more Healthier legs and less pain+swelling.Our Graduated Compression Socks put pressure in just the right spots.Provides true graduated compression to support your legs,reduce fatigue,soreness,and prevent injuries at the same time.Progressive compression technology has been recognized by many users Our copper compression socks is self-care staples.Make you feel great-no matter where,no matter when,and no matter what you're up to!
ALL THIS IN A VALUE 6-PACK- Each pack includes 6 pairs of compression socks at an unbeatable price.Superlative compression hosiery does not have to be expensive-our brand provides quality comfort and support identical to the famous brands that cost two to three times more. Fashion look is matched with therapeutic compression.You decide on the assortment based on your style,age or sex.Each bundle provide the high quality,performance and durability. Ensure the perfect fit.
HIGH PERFORMANCE+YOU CAN WEAR IT EVERYDAY- We pride ourselves on comfort .Our products feature a unique copper-infused,breathable,moisture-Breathable high performance fabric maintains an optimal temperature and moisture for maximum level of comfort. Ensure your feet and legs remain cool in the heat,and warm in the cold.Comfortable wide top band prevents rolling,delivers 360-degree stretch for greater flexibility and durability,gives you compression without sacrificing comfort.
GIFT IDEA & SATISFACTION GUARANTEED- What's more commendable is ...this is a very suitable compression socks for sharing,a variety of styles,suitable for all kinds of people,you can give them as a gift to your friends,families.It has universal applicability,no matter outside or inside,you can benefit enormously from our progressive compression technology.100% RISK free,if you are not happy with the purchase for any reasons,contact us for an exchange or 100% refund with no questions asked.

Cocoa Butter Lotion

Sale

Bestseller No. 1

Palmer's Cocoa Butter Formula Body Lotion 400ml

DEEP HYDRATING LOTION: This 24-hour cocoa butter daily moisturizing body lotion features a light cocoa scent & provides deep hydration for all skin types, from normal to dry to eczema prone skin.
SPECIAL FORMULA: This lotion is made with Cocoa Butter to naturally moisturize & Vitamin E to help improve the appearance of scars, stretch marks & skin imperfections, giving a more even & toned appearance.
FINEST INGREDIENTS: We strive to use only the finest natural, raw ingredients to bring you soft, hydrated & beautiful hair & skin. We support sustainable production of Shea & Cocoa Butter & Coconut Oil worldwide.
CHOOSE WHAT'S REAL: Our beauty products & hair & skin treatments feature real high-quality, plant-based ingredients in formulas that really work to hydrate & soften, from lip balm to bar soap to body butter.
PALMER'S SKIN CARE: Our Cocoa Butter, Coconut Oil, Shea Butter, Olive Oil, & Vitamin E product lines include creams, balms, lotions, oils & soaps for hand & body, face, lip, sun care, hair care & pregnancy & stretch mark care.

Stress balls

Bestseller No. 1

Stress Ball Set - 18 Pack - Stress Balls Fidget Toys for Kids and Adults - Sensory Ball, Squishy Balls with Colorful Water Beads,Anxiety Relief Calming Tool - Fidget Stress Toys for Autism & ADD/ADHD

18 PACK PREMIUM STRESS BALLS WITH WATER BEADS - The balls are filled with tactile beads that are fun to squeeze, making them perfect stress balls and anxiety relief toys for children and adults of all ages. College age, elementary school, teens, adults, and seniors can all benefit from the satisfying squishiness and soothing tactile sensation.
DURABLE & PREMIUM QUALITY - Made with 100% premium high-quality thermoplastic rubber (TPR). These stress toys are strong with an extra thick durable layer of TPR - great squishy toys for both kids and adults. Clean and revive by washing with warm water.
SAFE FOR CHILDREN OF ALL NEEDS - these squeezing stress relief sensory toys are hypoallergenic, nontoxic, and BPA Free. As sensory fidget stress balls, these offer a sense of calm relaxation for children with autism, OCD, ADHD, high anxiety levels, and other neuro-divergent needs. They are also great for caregivers to share with their adult clients. (For ages 3+)
LIGHTWEIGHT & PORTABLE - these stress balls for kids and adults are 2.4" and fit perfectly in the palm of the hands. Our beaming colors include Pink, Blue, Green, Rainbow, Purple, Yellow, Orange, Black, White, Two-tone, Clear, and Red. They are light and easy to store on the go. Included is our sturdy storage box to place all your squeeze balls.
IDEAL GIFT - At Beyond Innoventions, we aim to provide the best toys for all kids with satisfaction guaranteed. Our stress ball pack of 18 Bead Filled stress toys make the perfect gift for kids or adults. We honor our customer service policy, please feel free to reach out with any inquiries!

Glorious Glow Facial Wash

Bestseller No. 1

Lavender Oil

Bestseller No. 1

Naturopathy Lavender Essential Oil, 100% Natural Therapeutic Grade, Premium Quality Lavender Oil, 4 fl. Oz - Perfect for Aromatherapy and Relaxation

PREMIUM QUALITY AROMATHERAPY ESSENTIAL OIL: 100% Natural Lavender Oil; Steam Distilled; Great for Aromatherapy and Relaxation. Sweet therapeutic fragrance that freshens your mind and soothes your soul. Improves mood, cures sinusitis, sore muscles, Acne, fatigue, Eczema.
HIGH QUALITY GLASS BOTTLE PLUS FREE GLASS DROPPER: The Oil is shipped in high quality glass infused with a UV colored coating to protect essential oils against sunlight and degradation. It also comes with a free premium quality glass dropper for ease-of-use for just a few drops of oil at a time.
NATURAL ESSENCE - AMAZING BENFITS OF LAVENDER OIL: Lavender Oil has a relaxing aroma. Also, it reduces stress & depression, eases headaches and helps to sleep well, and is most effective for skin care.
SAFETY WARNING: Not for internal use. Avoid contact with eyes, keep out of the reach of children. If pregnant or have sensitive skin, consult your Doctor. For topical application, carefully dilute with a carrier oil.
LIFETIME WARRANTY: If you are ever unsatisfied for any reason we will replace your product or refund your money.

Glucose Tablets

Bestseller No. 1

Puke Bags

Sale

Bestseller No. 1

Emesis Bag, YGDZ 15 Pack Barf Bags Vomit Bags Disposable Car Puke Throw Up Nausea Bags for Travel Motion, 1000ml

CONVENIENT AND EASY TO USE: This disposable vomit bag has a big opening rim that fits perfectly in the mouth area. Very easy to wrap up and dispose after vomiting
SECURE AND SEALED: With its closure system - twist, and secure bag into a notched ring that helps to seal odors, perfect barf bags for travel motion
COST-EFFECTIVE: Our blue emesis bag will keep vomit away from all over your clothes, car seat, carpet saving you from paying for cleaning services. This is a must have for taxis and car service providers
LIGHT WEIGHT: It is a hand carry one- size emesis bag that has 1000ml and can be easily tucked anywhere for easy access when urgently needed
ALTERNATIVE USES: This disposable vomit bag can also be used as throw up bags for motion and air waste. And this is also very useful in throwing waste products like spoiled food

Organic toning oil

Bestseller No. 1

USDA Certified Organic Carrot Seed Oil 1 oz Unrefined Cold Pressed Rejuvenates Mature Skin Natural Moisturizer For Hair, Face, Body, Nails, Toning, Hexane-free. Dr Joe Lab Certified Organic Facility

Organic USDA Registration # pr2075 Organic certification is attached to the photos
Dr. Joe Lab Carrot Seed Oil, Contains high amount of vitamins A, C and E. Moisturizes Dry, Brittle Hair: Helps balance and maintain scalp moisture while promoting healthy hair growth and shine. Add this carrier oil to your favorite conditioner for more lustrous locks.
Dr. Joe Lab Carrot Seed Oil Leaves Skin Smooth and Soft. Effective for Sun Damaged Skin. Calms Skin Irritation
Non Gmo, Gluten Free, Vegan, USDA certified Organic. Manufactured with a stringent manufacturing process and gone through strict quality tests, our carrot seed oil is free from any of the harsh chemicals or fillers.
Dr. Joe Lab Carrot Seed Oil Can be used on hair, face, body & nails: with full-body well being from head to toe, organic pure carrot oil can be used for hair, skin, face, body and nails - safe for use directly on your skin - along with your daily moisturizer, or as an overnight hair treatment

Salt lamp

Bestseller No. 1

Himalayan Glow Natural Pink Salt Lamp, Crystal Salt Lamp Night Light with (ETL Certified) Brightness Control Dimmer Switch, Wooden Base & Salt Lamps Bulb | 6-8 LBS

Himalayan Salt Lamp is made from salt crystals from the Himalayan Mountains. Unlit, the crystal's rough-hewn, irregular surface looks Pink. When lit with the included 15-watt bulb, It gives a warm amber glow.
The best gift to all the people you deeply love, soft light to help create a comfortable environment, to clean the air, to help them relieve mental pressure
Crystal salt Lamp comes with 100 present natural Neem wooden base: Better than other Wooden materials. It is more durable, shrink-resistant and termite-resistant
It's right at home in the center of coffee table, bedside table and also beautiful an accent for meditation and yoga spaces. Himalayan Glow salt Night lights is a perfect gift for anyone and anytime
Customer satisfaction: We always stand behind our products and we listen to our customers. If for any reason you feel Our salt Lamp is not for you, we offer a 30-day money back guarantee

Peppermint foot cooling cream

Bestseller No. 1

Foot cream

Sale

Bestseller No. 1

O'Keeffe's Healthy Feet Foot Cream, 3.2 ounce Jar

O'Keeffe's for Healthy Feet Foot Cream is a concentrated foot cream that heals, relieves and repairs extremely dry, cracked feet
Creates a protective layer on the skin's surface that instantly boosts moisture levels and helps prevent further moisture loss
O'Keeffe's for Healthy Feet Foot Cream works fast; Most people start seeing improvements in their dry cracked feet in only a few days
Our Healthy Feet Foot Cream cream contains increased levels of Allantoin; The formula helps to penetrate thicker and rougher surface skin on the feet
Apply the foot cream to exfoliated skin at bedtime and after bathing, as these are the most effective times for moisturizing extremely dry feet

Organic Bathing Herbs

Bestseller No. 1

California Baby Chamomile and Herb Bubble Bath | No Tear | Pure Essential Oils for Bathing | Hot Tubs, or Spa Use | Moisturizing Organic Aloe Vera and Calendula Extract |(13 fl. ounces)

Warm, Relaxing Bubble Bath – Formulated to help ease restless kids into getting ready for bed, scented with chamomile, geranium, and sweet orange essential oils to calm nerves, stress, and emotions.
Hydrating Plant Emollients – The added organic Aloe Vera and Calendula extract are gentle on sensitive or allergy prone skin, including eczema for soft, soothing relief.
Supports Mom and Dad – Beyond helping kids unwind our revitalizing bubble bath can help parents let go of stress, anxiety, or tension after a long day at work.
Safe – Never tested on animals, our kid's bubble bath does not contain any SLS, sulfate, gluten, soy, dairy, and oat to help protect and moisturize baby soft skin.
Developed by a mom. Family owned & operated. All California Baby products are blended & manufactured in California Baby's own FDA registered facility in Los Angeles, California.

Organic Purified Coconut Oil

Bestseller No. 1

Leave-In Hair Conditioning

Bestseller No. 1

Aveeno Cotton Blend LeaveIn Light Moisture Conditioning Mist with for Normal to Fine Hair Detangling Hair Treatment to Style Soften Paraben DyeFree fl., 6.8 Fl Oz

Aveeno Cotton Leave In Spray is infused with cotton fiber for gentle conditioning and ultra-lightweight moisture to help nourish fine hair
Protect and nourish. Help safeguard against styling heat and defend against dryness. This cotton-infused moisturizing leave-in reduces frizz and adds light moisture for the ultimate healthy-looking hair.
Sulfate free hair treatment that is also free from dyes and parabens, making it safe for all hair types including color-treated hair
We are inspired by nature; our oat is sourced from a small town mill where pride and quality go hand and hand and we do not test our products on animals
Aveeno is a trusted household brand established in 1945 and is best known for its line of skin soothing products, where oat's natural soothing properties are put to work in body, face and scalp applications

Organic Deodorant

Bestseller No. 1

EO Organic Deodorant Spray: Aluminum Free, Citrus, 4 Ounce

Contains (1) 4 oz Bottle of EO Deodorant Spray
A bright combination of Grapefruit, Vetiver, Lavender, Geranium, and Rosemary pure essential oils is both uplifting and calming. Instant aromatherapy every time you need to freshen up.
This deodorant formula features just three ingredient elements: naturally-derived alcohol, water, and pure essential oils.
No aluminum, no propylene glycol, no phthalates, no parabens, and no synthetic fragrance or dyes.
Certified organic, vegan and cruelty free, GMO free, gluten free, polysorbate free, and disodium EDTA free. 100% post consumer recycled plastic bottle.

Back Massager

Bestseller No. 1

Shiatsu Neck and Back Massager with Soothing Heat, Nekteck Electric Deep Tissue 3D Kneading Massage Pillow for Shoulder, Leg, Body Muscle Pain Relief, Home, Office, and Car Use

8 Deep-Shiatsu Kneading Massage Nodes. Our neck massager help you better with alleviate muscle soreness, ease neck stiffness, eliminate constant fatigue, and relax yourself after a long day work
Easy and Safe to Use. Built-in infrared advanced soothing heat function, the massager will improve your blood circulation, and it is settled within 15 minutes overheating auto-shut off protection. (Can be turned off manually)
Adjustable Intensity. This shoulder massager has 3 speed strength level, so you can get the best pressure to relieve muscle pains and the long handle straps can be used to adjust the massage position and strength as well
Durable and Comfortable Matreial. Made of high-quality PU leather and breathable mesh fabric, Nekteck back massager is easy to use and clean. (The zipper is reversed design)
Great Gift Choice for who you loved. Perfect for home, office, car and travel use, it has a AC adapter and a Car adapter (all are UL listed);1 year warranty and life-time support from Nekteck, just get this massager to your friends and families

Shea Buttercream

Bestseller No. 1

Jaqua Buttercream Frosting Shea Body Butter, 6 oz

Luscious Buttercream Frosting Fragrance Blend of Creamy Decadent Buttery Vanilla Bean With A Hint of Sweet Banana, And Luscious Warm Florals
Sinfully Rich Shea Butter
Paraben Free
Jaqua tests on friends and family, but never on animals
Made In USA

Bath bomb rocks

Bestseller No. 1

Oil-free Facial wipes

Sale

Bestseller No. 1

Clean & Clear Oil-Free Makeup Dissolving Facial Cleansing Wipes to Remove Dirt, Oil, Makeup & Waterproof Mascara, 25 ct.

25-count of Clean & Clear Oil-Free Makeup Dissolving Facial Cleansing Wipes to easily cleanse skin and instantly dissolve dirt, oil and makeup, including waterproof mascara
These disposable face wipes gently cleanse skin without leaving behind any oily residue and are large enough in size to cleanse your entire face
Incredibly convenient and easy-to-use, these makeup remover wipes refresh skin in one simple step and are suitable for all skin types, including normal, oily & combination skin
These pre-moistened facial cleansing wipes clean deep down to the pores resulting in skin that feels perfectly clean and refreshed
Allergy- and ophthalmologist-tested, their gentle formula that is safe for use around the sensitive eye area and can be used by contact lens wearers

Calendula Oil

Bestseller No. 1

Herb Pharm Certified Organic Calendula Oil - 1 Ounce

Specially prepared from the whole flower of certified organic Calendula officinalis plants grown on our own southern Oregon farms
Vegan, non-GMO, & gluten-free
Extracted into certified organic cold-pressed Olive oil
Designed for topical use
Herb identity assured via HPTLC fingerprinting and other methods specific to each herb.

Vitamins B6

Sale

Bestseller No. 1

Lush Magic Muscle Massage Bar

Bestseller No. 1

Majestic Pure Himalayan Salt Body Scrub with Lychee Oil, Exfoliating Salt Scrub to Exfoliate & Moisturize Skin, Deep Cleansing - 10 oz

A Massage Body Scrub – Majestic Pure Himalayan Salt Scrub is formulated with powerful Natural Ingredients including Lychee berry, Sweet Almond Oil, and various Nutrients for their benefits on skin. Lychee Berry Oil has a soft, delicate scent and is rich in antioxidants and Vitamin C. Majestic Pure Salt Scrub Detoxifies & Hydrates skin while containing No Harmful Chemicals. It can be used by Men & Women.
Himalayan Pink Salt – Himalayan salt is known for its impressive nutrient profile, which includes high trace amounts of calcium, magnesium, potassium, copper & iron. These nutrients help detoxify skin by balancing pH levels in the body. The pink salt crystals act as a pore-minimizer to restore smooth, soft skin; Himalayan Salt color can vary from light to dark pink color hence the scrub color may vary.
Detoxification + Hydration - Body Scrubs Exfoliate skin to remove dead cells, toxins, dirt, pollution, and from pores. Scrubbing also increases blood flow to assist in rejuvenation of skin cells; leaving not only your skin revived but also refreshing your whole Mind, Body, and Spirit
Skin Blemish Solution - Our unique blend of ingredients can help to reduce the appearance of Acne, Blackheads, Cellulite, Stretch Marks, Scars, and Excess Oil. A pore-minimizer and hydrating solution to leave your skin feeling smoother, softer, and firmer
Cruelty-Free, Made in USA - At Majestic Pure Cosmeceuticals, we are proud to provide you with all-natural cruelty-free products made right here in the United States of America

Bubble bath luxury products

Bestseller No. 1

Milk of Magnesia

Sale

Bestseller No. 1

Tummydrops Ginger

Sale

Bestseller No. 1

Natural Ginger Tummydrops (Resealable Bag of 33 Individually Wrapped Drops) Certified Oregon Tilth USDA Organic, Non-GMO Project, GFCO Gluten-Free, and Kof-K Kosher

THE TRUSTED NAME FOR DIGESTIVE HEALTH. For over 10 years, tummydrops have been the trusted natural approach to your family's digestive health & upsets. Each batch is 3rd party tested for strength & purity. Want a copy? Contact us with the lot number on the back.
FORMULATED BY DIGESTIVE EXPERT DR. DUSTIN JAMES, MD. A collaboration of science & nature, tummydrops were formulated through clinical trials by Dr. Dustin James, MD, a Board-Certified Gastroenterologist, for his own patients & are now available to everyone.
RECOMMENDED BY HEALTH CARE PROFESSIONALS. Tummydrops are recommended as a natural way to assist with symptoms common in nausea, upset stomachs, motion sickness, morning sickness, VR sickness, & for other digestive complaints.
MADE WITH A PATENT-PENDING ORGANIC GINGER EXTRACT only available with tummydrops, which may assist with occasional nausea, upset stomach, morning sickness, & motion sickness*. Natural ginger tummydrops are one of our strongest & spiciest flavors & may be too intense if you do not like the taste of ginger or spicy things. PLEASE VISIT OUR INTENSITY & FLAVOR SCALE ON THIS PAGE BEFORE BUYING TO MAKE SURE YOU ARE BUYING THE BEST TUMMYDROP FOR YOU.
KNOW BEFORE YOU BUY-THE DIFFERENCE IS REAL. Unlike other digestive lozenges, tummydrops are designed by an EXPERT DIGESTION PHYSICIAN and supported by REAL CLINICAL SCIENCE. Unlike other lozenges with rice syrup, tummydrops use InfantSafe brown rice syrup which is certified & tested to NOT contain heavy metals like arsenic. TUMMYDROPS ARE THE ONLY natural digestive lozenge 3rd party CERTIFIED Oregon Tilth USDA ORGANIC, GLUTEN-FREE (GFCO), KOSHER (Kof-K), and Non-GMO PROJECT

Breath Mints

Bestseller No. 1

BREATH SAVERS Peppermint Sugar Free Breath Mints, 0.75 oz Rolls (24 Count)

Contains twenty-four (24) 0.75-ounce rolls of Breath Savers sugar free peppermint mints
Bulk mints make it easy to refresh your breath at home, work, or on the go
Sugar-free, naturally flavored mints for long-lasting freshness
Mints neutralize bad breath so you feel confident and refreshed
Make life at home sweeter with chocolate baking supplies and decorations

Skin calm balm

Bestseller No. 1

Lemon essential oil

Bestseller No. 1

Lemon Essential Oil (Huge 16oz Bottle) Bulk Lemon Oil - 16 Ounce

Bulk 16oz Bottle of Lemon Oil - Amazing, fresh smelling Lemon essential oil at an incredible value.
You'll Love the Smell - We know most customers use essential oil for aromatherapy or for their wonderful aroma. We tested 100s of samples to ensure every batch of Lemon oil smells amazing!
Perfect for Aromatherapy and DIY Products - Add a few drops to your favorite essential oil diffuser, or add a few drops to homemade candles, soaps, lotions, or shampoos for a wonderful smelling homemade Lemon products.
Sun Essentials Offers Lemon Oil in a Variety of Sizes - Get Lemon essential oil in 4 ounce, 8 ounce, and 16 ounce amber bottles. We also have a huge variety of scents and blends.
American Based Company with American Based Customer Service - All of our essential oils are in the United States, if you ever have any issues please contact our United States based customer service team for a full refund or replacement

Sephora Gift Card

Bestseller No. 1

Sephora Gift Card $50

Sephora offers a vast and diverse selection of prestige beauty products online and in our 250 stores nationwide.
From classic brands like Clinique, Bare Essentials, Dior and Philosophy to hard-to-find brands like MAKE UP FOR EVER and Fresh, you have easy access to over 13,000 products and more than 200 brands.
Card is redeemable for merchandise sold at Sephora stores, on online, or at Sephora inside JCPenney stores.
No returns and no refunds on gift cards.

Manicure set

Bestseller No. 1

Manicure Set Nail Clippers Pedicure Kit -18 Pieces Stainless Steel Manicure Kit, Professional Grooming Kits, Nail Care Tools with Luxurious Travel Case

▶Manicure set, multiple tool options:Professional Manicure Kit contains 18 tools for hand care, facial care and foot care which can meet all of you needs.No need to pay for a single nail clippers or Nose Hair Scissors,money can be saved.Even thick nails can be easily cut off directly,No need to use a lot of force.
▶ Nail Clippers Made of top quality steel:Our Stainless steel nail tools are made of high quality steel, which is strong and durable, and it will not fade, extremely hard and sharp.Designed for lifetime use.Manicuring, Pedicuring, Anti-Acne, Exfoliating, Eyebrow Shaping.
▶Grooming Nail kit, lightweight in design making it your perfect travel partner, offering exceptional foot, hand and facial grooming tools.you will not want to separate in your travels and also everyday life.
▶The Best choice of Christmas gifts:Our Stainless Steel Manicure Kit with a gorgeous leather suit ,it is fashionable、practical and popular with family and friends.It is the best Christmas gift for your relatives, friends, parents, husband and wife.
▶The luxury fashion case made by grade pu material, pretty, sturdy and built to last, not fade and difficult to wear.The PU-leather suitcase is portable and can be easily opened with one press of the button

Organic hand cream

Bestseller No. 1

Organic Hand Cream Balm for Dry Cracked Hands - Moisturizing Hand Repair Cream for Women and Men - 100% All Natural and Made in USA & USDA Certified

Protect Your Hands - Painful, dry hands are so last winter! Barker Goods hydrating hand moisturizer can help restore moisture to even the most cracked and brittle skin. The perfect dry hands solution for women and men of all ages.
USDA Certified Organic Hand Cream - Our unscented hand cream lotion is made with only 5 simple organic ingredients for those looking for a natural and effective solution to dry skin.
Hydrates Skin - The hand salve provides pain relief from dry, cracked hands by locking in much needed moisture. A must have for anyone working with their hands!
Use Instructions - Apply the dry hand cream to clean skin once daily to leave your hands hydrated all day long. Best if used at bedtime after bathing to allow the hand repair balm to work its magic overnight.
Support a Small Business - Barker Goods is owned and operated right here in the USA. We're a company made up of likeminded individuals who passionately source and develop products we stand behind 100% that are natural, American-made, and effective.

Prenatal Vitamin Gummies

Bestseller No. 1

Colorful blanket

Bestseller No. 1

Gaseekry Blanket Colorful Butterfly Fleece Flannel Throw Blankets for Couch Bed Sofa Car,Cozy Soft Blanket Throw Queen King Full Size for Kids Women Adults 80"X60"

Material - Colorful Butterfly Throw Blanket Made Of 100% Microfiber Anti-Pilling Flannel Fleece.Super Soft,Skin-Friendly And Fuzzy.The Colorful Butterfly Fleece Blankets Is Not Thick To The Point Where It Will Overheat You,Suitable For All Seasons.
Size - Colorful Butterfly Throw Blanket Have Three Sizes To Your Needs,Including 40x50 Inch,50x60 Inch,60x80 Inch.Colorful Butterfly Fleece Blanket Suitable For All Aged People,Kids,Children,Boys And Girls,Adults,Women And Men,Parents And Grandparents.
Multi Purpose - Colorful Butterfly Warm Flannel Fleece Blankets Are Ideal For Indoor And Outdoor Use.Suitable For Bed,Travel,Couch,Watching Tv,Reading,Napping,Camping In The Wild And Traveling Around The World.
Best Gift - This Soft Colorful Butterfly Blanket Is Perfect Gifts For Moms And Dads,Daughter And Son,Birthdays,Christmas,Father'S Day,Mother'S Day,Thanksgiving And Other Family Holidays.
Best Service - We Have Confidence In The Colorful Butterfly Blanket,If There Are Any Quality Problems,Please Contact Us,We Will Give A Full Refund Or Resend A New One.

All-purpose surface cleanser

Sale

Bestseller No. 1

Clean + Easy Clean-up All-purpose Surface Cleanser Spray, Removes Excess Wax, Oil And Grease From Wax Warmers, 16 oz

All purpose surface cleanser to ensure an efficient and hygienic waxing treatment every time. Cleanses wax, grease, and oil from wax warmers, carpets, floors, upholstery, and salon counters. Also removes chewing gum and pencil and crayon marks.
Contains antiseptic properties to disinfect and sanitize any spa equipment so they are ready for next use. Do not use it on skin.
Convenient pump spray gun for easy application and quick removal for any spillages. Suitable for professional salon and at-home use.
473 ml / 16 oz handy bottle of all-around excess residue cleanser. Never run out of supplies.
Pro-approved, the go-to brand for hair removal and waxing products. Clean + Easy products are 100% cruelty-free, never tested on animals.

Neck wraps

Bestseller No. 1

GENIANI Microwavable Heating Pad for Neck and Shoulders with Herbal Aromatherapy - Calming Weighted Cordless Neck Wrap - Heat Pad for Pain Relief and Spasm - Hot and Cold Compress (Space Blue)

FAST NECK & SHOULDERS PAIN RELIEF! The dual hot/cold neck heating pad is a true miracle-worker for those with constant neck pain. Fitting perfectly on your shoulders, the heating wrap delivers up to 20 minutes of deep, soothing heat to relieve pressure and take away that annoying chronic neck pain.
GET COZY AND COMFY WHEREVER YOU ARE! Made to be the optimal size, Magma is the ideal heating pad for neck and shoulders that stays in place on the go: in the car, on a plane, or while using public transport. Since Magma is a cordless heating pad, you can use it in any position: lying down, sitting, or even standing.
HEATS UP IN SECONDS! Magma is a microwavable heating wrap that can be brought to optimum temperatures speedily, so you can use it right away when you need it. Though robust enough to be used in the microwave, Magma is soft to touch, so you can fully enjoy the experience. Pain alleviation in minutes!
USE IT ALSO AGAINST SWELLING & INFLAMMATION! Besides relieving muscle tension, the heat wrap can also be used as a cold wrap left to cool in the freezer. The cold wrap will minimize swelling around injuries and decrease pain levels as soon as you apply it.
ANXIETY, TENSION AND STRESS RELIEF! Filled with LAVENDER and millets, this heating pad for neck and shoulders is also a great aromatherapy product. The heat will release a calming scent of lavender that will put your mind into a state of complete relaxation. 1 YEAR WARRANTY. Risk-Free Purchase & Hassle-Free Replacement!

Gift card to Prenatal Yoga classes
Prenatal workout DVD

Bestseller No. 1

Nourishment tea

Bestseller No. 1

John Frieda Frizz Ease Daily Nourishment Conditioner for Frizz-Prone Hair, Best for Curly, Wavy, and Thick Hair, Formulated with Vitamins A, C, E and Green Tea Extract (8.45 oz)

SMOOTH YOUR FRIZZY HAIR - Frizz Ease Conditioner is the best daily conditioner for hydration, reversing 75% of surface dryness instantly to restore vital moisture for 3x more manageable hair
COLOR SAFE, CURL ENHANCING CONDITIONER - Our unique, daily use formula is safe for use on color treated hair and is designed to revive damaged and broken hair, restoring bouncy, luxurious curls and waves
STRENGTHENS AND CLEANSES HAIR WITH SILK PROTEIN - Proteins and nutrients create a protective barrier around your hair to prevent heat damage from styling while locking in hydration
LOCKS IN ESSENTIAL MOISTURE AND SOFTENS HAIR - Rid your hair of dryness and damage with a curl conditioner that leaves hair more manageable and ready to be styled
LUXURIOUS CONDITIONER WITH VITAMINS AND NUTRIENTS - Formulated with a blend of Vitamins A, C, E, green tea extract, and hydrating ingredients to replenish thirsty strands

Earth Mama Organic Pregnancy Gift Set

Bestseller No. 1

Lavender Pillow Spray

Bestseller No. 1

Lavender Linen and Room Spray, Pure Lavender Essential Oil Pillow Spray, Fabric Spray, Natural Aromatherapy Sleep Spray and Bathroom Spray for Relaxation and Stress Relief

Spa Quality Room Spray: Relive stress and calm the mind with this deep sleep pillow spray. Our most popular scent with over 1 million satisfied sleepers to date! Lavender Scent Profile: Herbal, Fresh, Spicy Camphoreous, Balsamic, Hay
All Natural Air Freshener Spray: 100% plant-based lavender oil concentrated room spray that works to neutralizer odors the safe and natural way. No long winded chemicals. Non-aerosol. Cruelty free. Kid safe.
Handcrafted Home Fragrance: Handmade fabric spray straight from the spa capital of the world, Thailand. Our unique blending process ensures complete quality control from start to finish.
Lavender Linen Spray Uses: Not just a fabric refresher for sheets, but also for clothing, yoga mats, cars, furniture, toilets, showers, offices, dryers, carpets, mattresses, and even bodies!
No Risk: Drift off to sleep and wake up feeling fresh with this Lavender Pillow Spray. If you don't find this scent absolutely relaxing, simply write to us and we will rectify your order, no questions asked. We take great pride in providing the natural home fragrances at an affordable price. While our Lavender Spray is the fan favorite, we offer many other essential oil sprays that we're sure your friends and family will love!

Antacids for heartburn

Sale

Bestseller No. 1

TUMS Extra Strength Antacid Tablets for Chewable Heartburn Relief and Acid Indigestion Relief, Assorted Fruit Flavors - 330 Count

Contents: 1 bottle containing 330 TUMS Extra Strength Antacid Tablets for Chewable Heartburn Relief and Acid Indigestion Relief in easy to take, delicious assorted fruit flavors (orange, cherry, lime and lemon) for immediate heartburn relief
Multi-Symptom Relief: This heartburn medicine treats the 4 signs of heartburn: burning in the chest, acid indigestion, sour stomach and upset stomach associated with these symptoms
Fast And Powerful Strength: Nothing works faster. These calcium carbonate tablets go to work instantly by starting to neutralize acid on contact, with 50% more acid fighting power per tablet than regular TUMS tablets
Gluten Free And Kosher: TUMS antacid tablets have the active ingredient 750 mg calcium carbonate, which can be found in nature
No.1 Doctor Recommended: TUMS is the No.1 recommended adult antacid brand by doctors, pharmacists and Ob-Gyns

Milestone cards

Bestseller No. 1

Pearhead Wooden Monthly Milestone Photo Cards, Baby Announcement Cards, Double Sided Photo Prop Milestone Discs, Pregnancy Journey Milestone Markers, Light Wood

Document your baby girl or baby boy's growth throughout pregnancy and baby's first year with these gender-neutral baby monthly milestone photo sharing prop cards
Includes 7 double sided wooden prop cards labeled "one month" through "twelve months", "hello world" and "oh baby"
Get creative and post pictures on your social media of your growing belly or growing baby next to one of these wooden monthly milestone cards! These photo props are perfect for pregnancy announcements or announcing baby's arrival
Pearhead's monthly milestone marker cards are the perfect gift for an expecting mother or new mother of a baby girl or baby boy; add these to your baby shower registry and create the perfect baby photos
Card Dimensions: 4.125" W x 4.125" H x 0.125" D

Massage Gift cards
Spa Gift cards
Warm socks

Sale

Bestseller No. 1

Pack of 5 Womens Thick Knit Warm Casual Wool Crew Winter Socks, Mixed Colors 1- 5 Pack,one size(fits shoe size 5-10)

Material and benefit: Our womens winter warm socks are made of wool,polyester and spandex. The womens wool socks are soft,durable.Keeping your feet warm and healthy during cold weather is important to your health,which is why we need soft,thick warm socks.
Size: The warm socks for women come is a standard US SIZE that fit shoe sizes from US 5 - 9,these thick knit socks are elastic and perfectly make it suitable for your feet. So everyone can enjoy warm,toasty feet.
5 in 1 pack: The style and quantity are consistent with the picture(5 pairs each pack), Each package including 5 pairs womens winter socks. The stylish style and colors of these casual socks can easily follow your daily collocation,such as your favorite Uggs,rain boots,duck boots,ski boots,clogs,loafers or sneakers.
Application: High quality womens thermal socks are suitable for different situation,you can wear them as office,school,hiking,outdoor,sport,home,work,christmas socks in Spring,fall,winter season or in any cold weather areas.
Perfect gift: Everybody needs more socks in daily life. This womens winter comfy socks make the perfect present in winter for your mom,girlfriend,daughter,wife,as birthdays,Christmas gift,or as women socks gift for her to show your care and love.

Lemon candle

Bestseller No. 1

Organic nursing pads

Bestseller No. 1

Organic Bamboo Nursing Breast Pads - 14 Washable Pads + Wash Bag - Breastfeeding Nipple Pad for Maternity - Reusable Nipplecovers for Breast Feeding (Pastel Touch, Large 4.8")

14 Pack + Laundry Bag + Gift Bag - Enough to last you for a week. To wash, simply put it in the laundry bag. No more worries about losing a piece!
Super Absorbent - Total of 4 layers, 3 layers of ultra-absorbent bamboo backed with a waterproof layer to prevent leakages! For super heavy flow, please bring an extra set of nursing pads to change after 5-6 hours.
Organic Bamboo - Safe for babies to latch on after use. Organic Bamboo is the softest and most absorbent fabric that we have to offer, giving the best comfort for your sore nipples all day long!
Contoured Cone Design - Shaped perfectly for your nipples without awkward bulging of the pads. Fits sizes B to D perfectly!
Best Gift For Mommies - Gift the most useful and thoughtful gift to new mommies. Comes with a beautiful organza gift bag.

Almond oil

Sale

Bestseller No. 1

NOW Solutions, Sweet Almond Oil, 100% Pure Moisturizing Oil, Promotes Healthy-Looking Skin, Unscented Oil, 16-Ounce

100 PERCENT PURE AND NON-GMO: A natural oil that's perfect for nourishing and reviving any skin type
PROMOTES HEALTHY-LOOKING SKIN: Almond oil is easily absorbed and won't clog pores, promoting clear, soft, healthy-looking skin
EASILY ABSORBED AND WON'T CLOG PORES: This skin-nourishing oil is ideal for the entire body and is derived from pressed almonds
GMP Quality Assured: NPA A-rated GMP certification means that every aspect of the NOW manufacturing process has been examined, including our laboratory/testing methods (for stability, potency, and product formulation)
Packaged in the USA by a family owned and operated company since 1968

Silicon eye mask

Bestseller No. 1

Onyix Silicone Hydrating Sleep Mask for Nighttime Dry Eye Relief… (Black)

Recommended for dry eye relief at night, use with CPAP, Lagophthalmos (people that don't close their eyelids all the way while sleeping), and air travel.
Gently shelters eyes from air drafts and low humidity environments while creating a moisture rich environment
Soft and flexible, the Onyix hydrating sleep mask is made from medical grade silicone and designed to rest inside the orbital bones
Lightweight and comfortable, the Onyix hydrating sleep mask is dark to create an environment for the best rest.
Included in the kit: one Onyix and one gray microfiber bag for storage

Belly butter

Bestseller No. 1

Belly Butter - 100% Organic by Glow Organics

100% Organic Belly Butter- helps prevent stretch marks
Organic, vegan, gluten & cruelty free.
No Parabens, No Synthetics, No Dyes, No Phthalates, No Sulfates, No Artificial Fragrances.
Made in the USA!
Organic Shea Butter, Organic Cocoa Butter, Organic Macadamia Nut, Organic Grapeseed Oil, Organic Sweet Almond Oil

Bath salts

Bestseller No. 1

Life Is Calm Epsom Salt Spa 6-Pack l Dissolvable Therapy Formulas for Bath (Restore, Clense, Relax, Balance, Purify & Soothe)

PLEASANT: Soft and soothing scents including Lavender, Eucalyptus & Spearmint, Himalayan Sea Salt, Greet Tea & Chamomile, Coconut Oil, & Unscented
GENTLE: Effective formula with simple & natural ingredients
SIMPLE: Cruelty-free, sulfate-free, paraben-free, phthalate-free, and environmentally conscious
SAFE: Safe for Jacuzzis & Spas
READY-TO-SHIP-Convenient packaging, easy-open and resealable

Essential oils

Sale

Bestseller No. 1

Lagunamoon Essential Oils Top 6 Gift Set Pure Essential Oils for Diffuser, Humidifier, Massage, Aromatherapy, Skin & Hair Care

This gift set includes six 10mL bottles of aromatherapy essential oils: lemongrass, peppermint, orange, lavender, eucalyptus, and tea tree. Achieve greater mind acuity & promote & and happiness with this set.Easy to mix and match for blending or dilution purposes.
Set features lemongrass for calmness & clarity, peppermint for concentration & clear thinking, orange for optimism & peace, lavender for cognitive functions & alertness, eucalyptus for optimism & concentration, & tea tree for mental strength & calmness
Essential oils are used for aromatherapy, Ayurveda, steam inhalations, skin care, massage, natural perfumery, baths, hair care, saunas, air freshening, compresses, vaporization, chakra balancing, or to enhance shampoos, lotions, creams, soaps & bath bombs
To protect your rights and avoid unauthorized merchants,please do not purchase outside Lagunamoon Beauty store.Our essential oils are suitable for diffusion, vaporizing, inhalation, cleaning, massage, oil burner, perfume, home care (bedroom, living room, bathroom, study room), office (workstation, conference room), outdoors, campground, yoga room, car and spa.
Come with gift box and essential oil guide, outside with well transparent protective seal wrapping. A perfect gift set for any accassion.Try Lagunamoon if you've enjoyed products by other brands.

Aromatherapy candles

Sale

Bestseller No. 1

Aromatherapy Scented Candles - Vanilla & Coconut Essential Oil Soy Wax Stress Relief Candle, 6.5 Oz Travel Tin Decorative Candle, Birthday Relaxing Candle Gift for Women

Vanilla Coconut Candle - The floral elegance of vanilla orchid gradually gives way to the intensity of the pod. Coconut takes precedence, blending with vanilla and tonka bean to reveal a balsam bourbon vanilla with smooth and floral accents.
Fragrant All Over - Vanilla infuses a pungent punch of sweetness that promotes relaxation and improves sleep quality while coconut softens the scent and possesses health-enhancing properties. It will give you hours of aromatic pleasure no matter how long you burn.
Size & Burn Time – 6.5 oz/185g, size 2.4"H x 3.7"D. Long-lasting burning of 40-45 hours guaranteed to bring you maximized relaxation.
Natural SOY WAX - Made using lead-free cotton wicks and premium, soft, highly-refined perfume-grade fragrance oils and pure soy wax to give you a clean burn and long-lasting hours of aromatic bliss.

Foot Scrub

Bestseller No. 1

Palmer's Cocoa Butter Formula Foot Magic Scrub, 2.1 Ounce

Foot Scrub: Palmer's Cocoa Butter Formula Foot Magic Scrub revitalizes and exfoliates tough skin on feet, especially rough, dry patches on heels and soles; Simultaneously moisturizes, smoothes and soothes tired feet
Natural Factors: Cocoa Butter is a rich natural moisturizer that leaves skin soft and silky, transforming even the roughest, driest areas into buttery soft skin; Peppermint Oil revitalizes sore, tired feet
Finest Ingredients: We strive to use only the finest natural, raw ingredients to bring you soft, hydrated and beautiful hair and skin; We support sustainable production of Shea and Cocoa Butter and Coconut Oil worldwide
Choose What's Real: Our beauty products and hair and skin treatments feature real high quality, plant based ingredients in formulas that really work to hydrate and soften, from lip balm to bar soap to body butter
Palmer's Skin Care: Our Cocoa Butter, Coconut Oil, Shea Butter, Olive Oil, and Vitamin E product lines include creams, balms, lotions, oils and soaps for hand and body, face, lip, sun care, hair care and pregnancy and stretch mark care
Miscellaneous Ideas for Pregnancy Care Package
Thinking of including some random items that'll have some kind of significance in the life of a pregnant woman? Here are some more ideas that should fit into a care package and actually serve a useful purpose:
Parenting magazine

Sale

Bestseller No. 1

Target Gift Cards
Mum-to-be affirmation cards

Bestseller No. 1

Belly painting kit

Bestseller No. 1

Proud Body Belly Art (Belly Paint)

8-color professional water-based make-up palette (black, white, red, blue, orange, pink, yellow and green)
Belly painting brush
Belly painting sponge
Painting tips & Design Ideas sheet
Sheet of colorful temporary belly tattoos

Breastfeeding book

Sale

Bestseller No. 1

Eating For Two cereal bowl

Bestseller No. 1

DUS Salad Soup Ramen Scratch Resistance Bowl,54 OZ Large Round Ceramic Cereal Pasta Serving Bowl Sets,Big Porcelain Microwavable Bowls For Eating Set of 2,Outstanding color and Durable (Ocean Blue)

Super Big Scratch Resistance Multi-Purpose Bowl:Great uses for pho,soup,beef stew,entree, pasta,ramen, noodle, ice cream, a large salad and more
The Measurement of Bowl:Round,8.14"×3.15",54oz,white with inside ocean blue
Easy to Clean and Stack:Whether it is sauce or cake stains, it can be easily cleaned by hand or in the dishwasher. The ceramic salad bowl brings convenience to your life
For Microwave and Washware Safe: These bowls are made from durable soil calcined at high temperatures, a high quality lead-free, healthy ceramic, crack resistant, suitable for high temperatures and safe for microwave and oven use
The unique quality, color combination and style makes these bowls stand out from other tableware. Elegant, exquisite, nice quality, perfect weight bowls, easy to handle that it fits in the palm of your hand

Netflix Gift Cards

Bestseller No. 1

Amazon eGift Card - Amazon Logo

Amazon.com Gift Cards never expire and carry no fees.
Multiple gift card designs and denominations to choose from.
Redeemable towards millions of items store-wide at Amazon.com or certain affiliated websites.
Available for immediate delivery. Gift cards sent by email can be scheduled up to a year in advance.
No returns and no refunds on Gift Cards.

Soft stuffed animals

Bestseller No. 1

Baby Alpaca Fur Toy - Lion Figure - Soft and Cuddly Stuffed Animal. 11 inches. (Brown Mane)

11 inch = 28 cm. Sitting Lion handmade on 100% baby alpaca fur.
Since it is fully handmade on genuine Peruvian baby alpaca fur, each lion toy is unique. There are not two lions exactly alike.
This stuffed lion is stored and sent inside a box and gently wrapped. Once you receive your lion, you have just to comb it and it will recover its cute look. Cute and Huggable Collectible baby alpaca toy made of Silky Soft Alpaca Fur.
Baby alpaca fur is the finest fiber you may find. No animals have been killed in the making of this panda toy. All furs come from animals that die naturally.
This unique and loved plush animal is the wonderful Baby Shower Gift.

Kindle Paperwhite E-reader

Bestseller No. 1

Kindle Paperwhite – Now Waterproof with 2x the Storage – Ad-Supported

The thinnest, lightest Kindle Paperwhite yet—with a flush-front design and 300 ppi glare-free display that reads like real paper even in bright sunlight.
Now waterproof, so you're free to read and relax at the beach, by the pool, or in the bath. Your Kindle has been tested to withstand accidental immersion in water.
Enjoy twice the storage with 8 GB. Or choose 32 GB to hold more magazines, comics, and audiobooks.
Now with Audible. Pair with Bluetooth headphones or speakers to listen to your story.
A single battery charge lasts weeks, not hours.

Cleaning service vouchers
Babysitting voucher
Pregnancy Belly Stickers

Bestseller No. 1

"Mother" custom Photo Frame

Bestseller No. 1

Heart-shaped pendant

Bestseller No. 1

925 Sterling Silver Filigree Heart Shaped Designer Locket Pendant Necklace, 18 inches

STAMPED 925 STERLING SILVER - This high quality of filigree heart locket pendant and chain is made from the finest sterling silver as indicated with 925 metal stamp. 925 sterling silver is made from 92.5% silver and 7.5% copper. The copper is added to stabilize the silver so that it can hold its beautiful shape.
NICKEL AND LEAD FREE - These beautiful pendant and necklace contain absolutely no nickel or lead, making them safe for people with nickel and lead allergies. Add this great of pendant and necklace to your jewelry collection and have peace of mind every time you wear them. Men or Women' Daily Jewelry and Gift for Your Important One.
PENDANT NECKLACE - This filigree heart locket pendant necklace are only 0.7 x 0.98 inches long (height including the bail) Inside Measurement 0.43 x 0.47 inches, The pendant comes with the sterling silver snake chain 18 inches long, Spring ring clasp, You can wear this of endearing necklace with a pair of jeans or wear them with a fancy dress to add a girlish or female.
FILIGREE HEART LOCKET DESIGN - The front of the heart locket pendant is filigree with flower beautifully. This heart locket is openable and can put a photo or note memories into it. The word filigree is derived from the Latin word filum (meaning thread). Though a specialized skill for the modern jeweler, in ancient times it was part of the repertoire of skills of every jeweler.
GREAT AS A GIFT - This beautiful of filigree heart locket pendant necklace in a pretty Black Velvet Pouch would be a perfect gift for that special someone in your life. Buy these pendant necklace for your wife, daughter, sister, or best friend, and know that without a doubt you have purchased the perfect present for the any occasion, whether it is for mother-s day, valentines-day, Christmas, graduation or their birthday.

Mama Letterboard Set

Bestseller No. 1

Kate & Milo Holiday Letterboard, 10" X 10" Letterboard Set, Includes 147 Letters & Holiday Stickers, Rustic White

Celebrate and drate for each holiday throughout baby's first year with this letterboard set by Kate Milo
Includes one rustic, white letterboard, 147 letters, numbers and symbols, 3 Sheets of stickers with graphics for every important holiday and occasion
Celebrate and document baby's first milestones, baby's first birthday, Valentine's Day, st. Patrick's Day, Easter, 4th of July, Halloween, Thanksgiving, Hanukkah and Christmas and everything in between with this classic white letter board
This letterboard makes the perfect new mom gift, expecting mom gift, addition to your own baby shower registry, baby girl Nursery dr or baby boy nursery dr
Letterboard dimensions: 10"W x 10"H x 0.75"D

Sonogram Picture Frame

Bestseller No. 1

Coconut oil Dry shampoo

Bestseller No. 1

OGX Extra Strength Refresh Restore + Dry Shampoo, Coconut Miracle Oil, 5 Ounce

DIVINE FRESHNESS: This dry shampoo blended with coconut, tiare essence, & vanilla bean extract, helps absorb oil, extend your style, & revive your strands. Keeps hair feeling fresh between washes
REFRESH & RESTORE: No need to stress about limp locks or bedhead. Hair is transformed with a light & luxurious texture for revitalized style & silky-soft perfection. Great for second-day style.
BEAUTY PURE & SIMPLE: OGX products are inspired by nature. We don't try to make hair look "perfect" because we'd rather make hair look fuller, smoother, curlier, or bouncier & smell irresistible.
WHAT HAIR WANTS: Whether you need quenching moisture for curly hair, protection for color treated hair, blowout cream or matte pomade, OGX hair care products are designed to bring out your best.
REAL QUALITY, REAL BEAUTY: Unattainable looks don't inspire us but originality does. OGX hair & skin care product collections are here to help you look your best. We're beauty, pure & simple.

Baby-bump headphones

Bestseller No. 1

Baby-Bump Headphones – Plays and Shares Music, Sound and Voices to The Womb – Premium Baby Bump Speaker System – Including bebon Tunes APP (iOS and Android) (Blue)

Advanced Belly Bump Speakers: Allows you to safely play music, talk, tell stories, sing lullabies or read books directly to the womb from your iOS, Android or any standard audio device and create memories.
For Mom's Comfort and Baby's Safety: Baby Tunes are non-invasive and have a volume selector switch, to reach a volume level not higher than a human being speaking aloud.
Connect and Bond with your baby: Included stereo audio splitter to let you listen to what is being played to your baby in the womb simultaneously.
Discreet and good on the go: At any point in time and anywhere, you can play for your baby, while you engage in other things. Attach Baby Tunes to your belly, using the included medical grade hydrogel adhesives and adjust them based on baby's position for maximum comfort.
Compatible with "bebon Tunes App": Allows mom, dad and loved-ones to record messages, sing lullabies, tell stories, read books and sing songs and later you can play them at any point, in time and anywhere.

Placenta Keychain

Bestseller No. 1

Stretchy headbands

Bestseller No. 1

Styla Hair 10 Pack Stretch Headbands Non-Slip Head Wraps Great for Sports, Yoga, Pilates, Running, Gym, Workouts, Baseball, Casual Wear, Gifts & more! Variety

SOFT STRETCH COTTON - These elastic stretchy wide head bands are 2.25" in width, 18" circumference unstretched, with a stretched maximum perimeter of 24.5".
VALUE PACK - Total of 10 Multi-Color Head Bands in a Variety of Colors. Each headwrap is individually packaged, great for customizing or personalizing with heat transfer vinyl for teams, groups, gifts and more.
VERSATILE & COMFORTABLE - These multi-function sports headbands with soft stretch material keep your hair in place and won't slip, even during high impact sports and exercising. Hair bands great for all ages, sizes, women, men, teens, children, kids, boys and girls!
PREMIUM QUALITY - 100% Machine Washable non-slip sweatbands! Excellent quality head wraps and perfect for Yoga, Sports, Athletics, Pilates, Workouts, Running, Gym, Volleyball, Softball, Baseball, Casual Wear & More. Get matching head wraps for your sports team or league, they'll love them! Great for gift ideas for her and DIY presents!
HAPPY HEAD GUARANTEED - We promise you will love these sports hair wraps or your money back guaranteed.

Gratitude journal

Bestseller No. 1

Baby Names book
Adult coloring book

Bestseller No. 1

Custom photo-books

Bestseller No. 1

Custom Memory Photo Album Book, 'All Good Things' Personalized Christmas Family Birthday Gift,  Collage Picture Printed Adventure Scrapbook Book for Best Friends Anniversary Travel Graduation, 8x8

Creat Your Own Photo Book* Personalize Photo Album with your favorite photos to record that unforgettable moment. Whether it is a precious smile, a beautiful sunset view, or an interesting failure experience, that beautiful moment can be displayed through the photo book, allowing you to immerse yourself in precious memory.
Most Memorable Gift* Customized Photo Ablum is also the first choice for creative and fun gift. It is a proof of love for a partner and a commemorative gift for children, friends, and family. They will be very moved when they receive such gifts on Christmas, birthday, graduation, anniversary and wedding.
Multiple Custom Themes* You can choose a variety of theme templates, personal photo magazines,lovers memorial book, graduation album, baby memorial book, family memorial book, wedding commemorative album. See description for various topics.
High Quality* Cardboard cover, high-quality pages, colorfast, thick coated paper, waterproof, strong artistic sense. She is a time recorder, keeping you good times. We have helped 243,567 people treasure their time.
HOW TO CUSTOMIZE* 1. Choose book size and material 2. Click on "Customize Now" 3. Upload your photos. If you upload photos with very low resolution, the result will always show up blurry because of the details' stretching.

Naturals Lavender Soy Candle

Bestseller No. 1

Scented Candles Set for Womens Gift, Aromatherapy Candles, Lavender Natural Soy Wax Candle for Home, Stress Relief, Gifts for Bath Women Birthday Valentines Day Gift, 6 X 5.65 Oz 180 Hours, 6 Pack

【6 Popular Fragrances Candle】Dovanly Scented candle gift set consists of six soothing scents, including Lavender, Ginger Cake, Lemon Verbena and Citrus, Sage, Mint, Sandalwood Rose. Suit for many different occasions.
【Wax Ingredients】Scented Candles is made of 93% natural soy wax and 7% essential oils, and the wick is 100% lead-free cotton,which will not produce black smoke when ignited.
【Long Lasting Burn & Smokeless】These scented candles are 5.65 ounces,and approximately 25 to 30 hours using time,6 candles totally 150 to 180 hours, providing a strong and fresh aroma in a long time.
【Benefits of Aromatherapy】The rich, calming, aromatic fragrances of these candles help clean, deodorize and purify the air in homes, they also help to soothe emotions and relieve stress. Perfect for home, bath, office, church&hotel.
【Perfect Gift Set】6 scented candles with beautiful package, the perfect gift to the loved ones for occasions like birthdays, Christmas, anniversaries, weddings, Valentine's Day, and Mother's Day.

Knitting kit

Bestseller No. 1

Harry Potter Wizarding World Knitting Kits Collection | Harry Potter Tea Cosy and Egg Cosy Knitting Kit by Eaglemoss Hero Collector

The Burrow house is never quiet especially when it is time for the afternoon tea! Mrs Weasley prepared these teapot and egg cosies with love and care. The egg cosies are the mini-versions of the sweaters, which Harry, Ron, Fred and George received one Christmas morning.
One tea cozy, four egg cozies
Yarn: 2 x Burgundy (25g), 2 x Gold (25g)
Pair of 3.5 mm knitting needles
This Tea Cosy and Egg Cosy Knitting Kit comes with an illustrated step-by-step pattern instruction guide and beautifully packaged that makes it a great gift to any Harry Potter fan.

World's Greatest Mom stickers

Bestseller No. 1

Steve Harrington - World's Greatest mom, Stranger Things Decal Sticker - Sticker Graphic - Auto, Wall, Laptop, Cell, Truck Sticker for Windows, Cars, Trucks

HIGH QUALITY ITEM - Made of high quality waterproof material. Waterproof, no fading, easy to stick or peel, no residue
PLEASE - Before applying the label, please clean and dry the surface with detergent. Just peel and paste it on the surface, you can easily paste car stickers.
Stickers Can Work on all different types of surfaces. The unique design makes the aesthetic stickers more vivid and beautiful. We use the highest quality equipement, ink and vinyl to create beautiful long lasting stickers
Stickers Can Be used on walls, floors, bumpers, personalized laptops, bicycles, helmets, such as glass, hard surfaces, plastic, metal, walls, hats, windows, waterbottles, you name it! AND MORE
Made and ships from the USA!

Personalized Baby Announcement Jigsaw Puzzle

Bestseller No. 1

Personalized Baby Announcement Puzzle for Grandparents

A FUN way to announce pregnancy to parents
Customized puzzle size: 5.25" x 6.75", total 12 pieces
Glossy finished thick cardboard material which makes it very durable and long lasting
The MOST special personalized gift for grandparent-to-be!
Made in USA!

Congratulatory card

Bestseller No. 1

Funny new baby card with envelope | Silly card for parents to be | Congratulatory card for pregnancy reveal for mom, dad. | Baby shower congratulations present | New Mom, Who Dis

BLANK INSIDE for you to write down a personalized note and your well wishes to someone who is expecting a baby. Use this fun and original card to make the parents laugh.
JOKE AND RUDE gift idea for father or mother to be . Cool gift for a baby shower party. A great last minute gift for a baby announcement party.
DIGITALLY PRINTED in 280gm card stock paper, thicker than regular greeting cards for a premium feel. It includes an eco-friendly envelope for you to give this card as a gift. It comes wrapped so we make sure the card arrives in perfect condition to you.
PERFECT FOR A SPECIAL OCCASION: Surprise your special person with this unique and original card. Use this as a different and awesome way to say congratulations.
100% MONEY BACK GUARANTEE. If you are not fully satisfied with the card let us know and we'll refund your money

Hair bands

Sale

Bestseller No. 1

Goody Ouchless Womens Elastic Thick Hair Tie - 27 Count, Black - 4MM for Medium Hair to Thick Hair - Hair Accessories for Women Perfect for Long Lasting Braids, Ponytails and More - Pain-Free

Goody Ouchless, 27-Count: Goody Ouchless, America's No. 1 Elastic, offers greater comfort than traditional ponytail holders. Create fun and unique hairstyles. Perfect for long-lasting braids, ponytails and more. Designed for medium to thick hair.
Ouchless: Our pain-free, no-metal elastics won't snag or pull your hair. Keeping you cute and comfy all day long. It's all Goody.
Damage-Free Stong Hold: From messy buns to sleek ponytails, braided design and thick inner core give these Ouchless elastics maximum flexibility & hold. 10X more ponytails per elastic. Damage- free stong hold.
Smart Stretch Core: Designed with Smart Stretch Core which provides 10x more ponytails per elastic and is 40% stronger.
Goody: Bringing style and innovation to your accessory game, Goody believes that fun and function are not mutually exclusive. Goody is with you for every moment of every day with bright prints, patterns, and fashion accessories to step up your game and never-fail essentials for styles that last. Because Goody knows, one little accessory can change everything

Thinking Woman's Guide to a Better Birth Book

Bestseller No. 1

Customized Mommy Jewelry
Set of Nail polish

Sale

Bestseller No. 1

Kleancolor Nail Polish - Awesome Metallic Full Size Lacquer Lot of 12-pc Set Body Care / Beauty Care / Bodycare...

Pink, Mango, Orange, Red, Yellow, Green, Aqua, Sapphire, Fuschia, Purple, Black, White

We're Having A Baby Keychain

Sale

Bestseller No. 1

Real Men Make Twins | Funny New Dad Father's Day, Daddy Humor Unisex T-Shirt-(Adult,2XL) Sport Grey

MICHIGAN ARTISTS & PRINTERS | this design was drawn and screen printed (silk screened) with pride by our skilled illustrators and printers in Ann Arbor. If you're ever in the area, stop by for a free tour and see how we make your apparel! Tagless tag is printed on fabric inside collar, you can't feel it. No print on backside
UNISEX MODERN FIT SIZING | this shirt is slightly tapered to be a little less boxy than the old style of mass-market t-shirt. Nothing drastic, and most people wear the same size in our shirts as they do in all of their others, but you might go one size larger if you're on the fence. It is pre-shrunk, but like any high-cotton product, will still shrink slightly in the wash. Our model photos are the real thing - the actual shirt on our salesguy, Rich. He's 6' 2", 200 lbs and wearing a large
SOFT FABRICS | This shirt is a ringspun, 30/1 fine jersey knit on 90% USA-grown cotton (10% poly for the two-tone effect). If you don't speak t-shirt geek, that means they are soft and smooth with a high thread-count, tight knit made out of fuzzy plants grown by American farmers. These are mid-weight shirts - a bit lighter than your mass-market, thick gym class t-shirts, but substantial / not see-through. It's a nice balance between comfort and durability
TOP QUALITY INKS & EQUIPMENT | We use QCM screen printing inks, manufactured in Pineville, North Carolina. These are high quality inks - vibrant and durable, and highly crack resistant. Some of our designs are intentionally faded or cracked (see product photos), but our inks always "do what they are told" by our printers. We use top of the line printing presses and ovens (to properly cure inks) made by M&R in Roselle, Illinois
SAFE CHEMISTRY | QCM has been one of the most forward-thinking ink manufacturers in the industry, going phthalate-free over ten years ago - way ahead of the curve. They're also CFC free and rated as carcinogen-free by the state of California

Charm bracelet

Bestseller No. 1

Miabella Solid 925 Sterling Silver Italian 3mm Snake Chain Bracelet for Women Men Teen Girls, Charm Bracelet 6.5, 7, 7.5, 8, 8.5, 9 Inch Made in Italy (6.5 Inches (5.25"-5.5" wrist size))

WEAR ALONE OR WITH YOUR FAVORITE CHARMS - Add style to a basic look with this 925 sterling silver solid round snake chain bracelet. Polished to a bright shine, this Italian crafted silky smooth bracelet is strong, comfortable and durable for daily wear. A chain that gives a modern edge to both casual and dressy outfits, it can be worn solo for a classic look, personalized with bead charms or stacked and layered with other bracelets for a cool fashion statement.
PURE 925 STERLING SILVER - Handcrafted of 925 sterling silver to give your jewelry a brilliant shine. Sterling silver is hypoallergenic and nickel-free making this jewelry a great choice for individuals with very sensitive skin. Unlike cheap metals, sterling silver will not irritate your skin and with proper care, will last a lifetime. Bracelet, 3mm wide (1/8"). Strong and secure lobster clasp closure. Compatible with Pandora charms and other major European brands.
MADE IN ITALY - Italian jewelry is much more than a fashionable and elegant choice. It is rich in diverse cultural history that has formed a people who still today strongly value creativity and passion. With a high demand for the luxury of their craft, early artisans led the way for the superior design excellence and quality craftsmanship still used today. Italian jewelry has the highest government quality standards unmatched by any other country in the world, making this a fine investment.
PERFECT GIFT FOR HIM OR HER - Stylish unisex bracelet for those who value beautiful Italian craftsmanship. Its versatility allows it to go from a simple minimalist chain to a rich bracelet by adding charms. It's the perfect gift for mom, daughter, wife, dad, husband, son, boyfriend, girlfriend, best friend, for you. Give someone special a great present they are sure to love! VISIT OUR STORE: For a selection of 925 sterling silver bracelets, necklaces, rings, earrings and Lira coin jewelry.
GIFT BOX INCLUDED - Miabella jewelry is shipped in an elegant gift box, ready to treat yourself or a loved one for any anniversary, birthday, wedding, graduation, Christmas, Mother's Day, Father's Day, Valentine's Day and any other holiday or special occasion gifting. From cool modern to classic vintage, Miabella offers high quality affordable sterling silver jewelry for women and men, comfortable for everyday wear and for all occasions. 30-day, 100% money-back guarantee.

The Belly Book Journal

Bestseller No. 1

The Big Fat Activity Book for Pregnant People

Sale

Bestseller No. 1

Personalized Mommy Pillow Cover

Bestseller No. 1

Love At First Sight Sonogram Frame

Bestseller No. 1
And that's it – 200+ Care Package Ideas perfect for that soon-to-be mama in your life.
What's your favorite item to include in a care package for a pregnant woman? Have you ever received a pregnancy care package? Share some of your favorite items in the comments section below!