Becoming a mother is a beautiful feeling, but to be honest, the prior nine months feels like hell.
Pregnancy is quite a lot to handle, and during this period, the pregnant lady needs your love and support.
An excellent way to show care to a pregnant lady, whether she is your wife, friend, colleague or old neighbor is to put together a pregnancy care package for her.
A Pregnancy Care Package is a box filled with super useful items to help a lady through pregnancy. It is a beautiful way of showing support, love, and assistance to her and the baby on the way.
However, deciding on the right items to include in a care package for a pregnant lady can be a pain in the ass.
In this article, we are going to teach you how to put together a kicking Pregnancy care package. Also, we are going to share a ton of Pregnancy Care Package Ideas to help you fill the care box.
How to Make a Care Package for a Pregnant Lady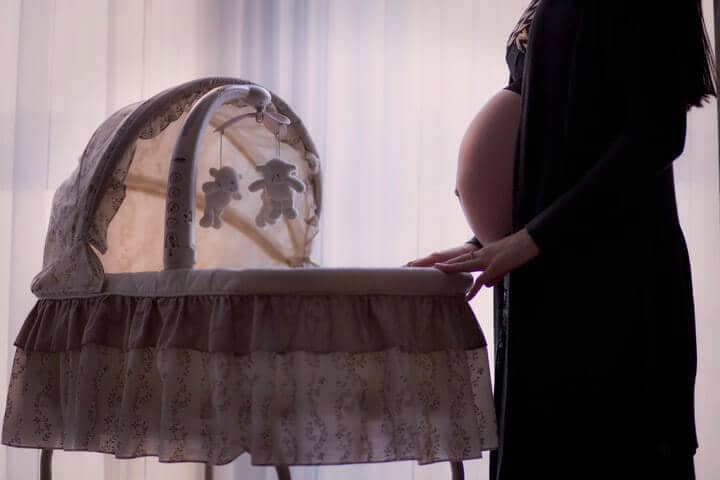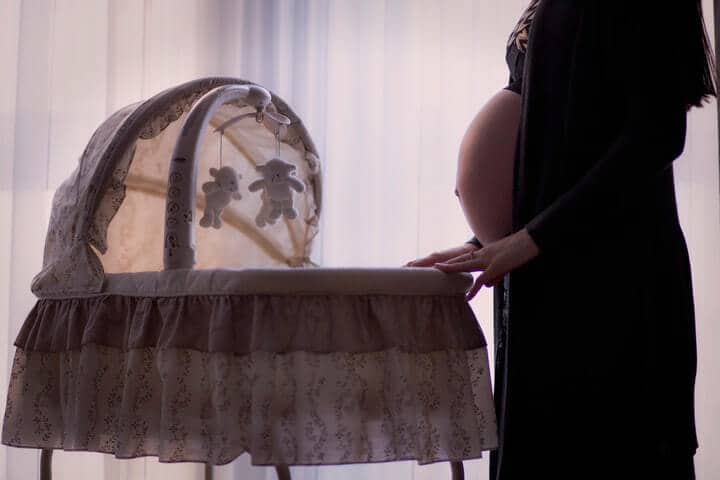 Before you make any purchases for a pregnant lady, start by checking with her or her partner, to find out what items she's allowed to get and what items are off-limits for medical or personal reasons.
Next, draw out your budget and decide on how much you're willing to spend on purchasing items, packaging, and shipping of your care box (if you're sending overseas).
If you'd rather not use an old box, you can purchase one from online shipping companies or the post office
If the receiver of the Care Package resides close to you; you could decide to have it sent to her through a delivery service or delivered yourself.
When shipping your care package abroad, you'd be required to fill a customs form. You would also be required to submit information such as your residential address, the receiver's address and a list of all the content of your box.
Shipping regulations should also be strictly adhered to.
Arranging the content of your box correctly would also be helpful so that edibles do not come into contact with harmful substances (like lotions, antiseptics, etc.) and ruin them.
If you'd like, you could decide to decorate your box with colorful markers, ribbons and tissue paper. Also, remember to tape the box properly to keep it from opening up.
Essentials for a Pregnancy Care Package
During that long period of pregnancy, certain items make the entire process a bit more comfortable and easier to deal with. Here's a list of some of the most important that she'd appreciate getting in her Pregnancy Care Package:
Belly band

Sale

Bestseller No. 1

AZMED Maternity Belt, Breathable Pregnancy Back Support, Premium Belly Band, More Than 1.3M Happy Mothers, Lightweight Abdominal Binder, One-Size, Beige

Provides Gentle Compression - Supports the abdominal area and helps ease the discomfort of pregnancy by supporting your baby bump. Made from soft, lightweight materials, nobody will notice you're wearing one.
Reduces Pregnancy Pains - This elastic maternity belt gives support for pregnant women who seek relief from hip and pelvic pains and other common stretching pains during pregnancy. Provides the lift you need to keep up with daily activities while correcting your posture and supporting abdominal muscles.
Relieves Lower Back Pain - This belly wrap supports the excess pregnancy weight to prevent straining your back by lessening spinal pressure effectively. It gives enough stretch and compression to reduce bladder pressure and distribute baby's weight more evenly.
Corrects Poor Posture - while supporting weak abdominal muscles during pregnancy and even post-pregnancy. Comes in one convenient size that is fully adjustable and comfortable for everyday wear. Key Product Features
Soft, Lightweight, and Breathable - Pregnancy belt binder that acts as a mini cradle for your little one. Motherhood is a magical journey so enjoy it and don't limit yourself with the pregnancy pains and worries. Orders yours today!

Flip-flops

Sale

Bestseller No. 1

Havaianas Men's Top Flip Flop Sandal, Black, 9-10

SOFT AND STURDY: Made of 100% high-quality, super soft and durable rubber with cushioned insole. Whatever your style, there's a Top for you
SUMMER READY: This sun and sand ready flip flop has muted tones for a sleek, laid back look. This classic comes in a range of wear-with-everything neutrals or bright shades that bring a pop of color to your look
DRESS UP OR DRESS DOWN: Pair with boardshorts and sunglasses for a sunny day at the beach or a button-down for a casual night out
SIGNATURE RICE PATTERN SOLE: Not just the mark of a quality brand, the signature Havaianas rice pattern provides added slip-resistance
MAN MADE: The original flip flops, man made in Brazil since 1962. The Top's wide straps and Havaianas' signature sole keep feet comfortable all summer long

Nausea-reducing candies

Bestseller No. 1

Colorful maternity dresses

Bestseller No. 1

Sherosa Women's Casual Sleeveless Elastic Striped Maxi Cocktail Party Dress (S, Navy Blue)

Feature:Striped,zig zag,chevron print,High waist,Sleeveless tank top, ruched empire waistline, floor length,sexy scoop neck chic style,full length
Style:Cute Maxi Dresses for women,Juniors Summer dresses,Casual sundress,Boho long maxi dress, bright color contrast;Perfect for the spring, summer and autumn, easy to carry out for many occasions.
Multicolor: Solid top, maxi tank dress,striped chevron dress, perfect for summer beach, party and gathering
Wear it with necklace and wedges,great long dresses for the comping wedding party events
Unique Design: Long dresses with damask printed skirt,contrast solid tank top, flattering on your body! Great birthday gift for friends, can also be used as a maternity maxi dress

A new pair of underwear

Sale

Bestseller No. 1

Motherhood Maternity Women's 3 Pack Fold Over Brief Panties black, nude, flat grey/multi pack Extra Large

Fold over belly waistband is perfect for your changing body. Wear them for over the bump support and smooth finish or fold them down for under the belly comfort
Brief silhouette provides you with great coverage that hugs you in the right spots
Multi assorted 3 pack fold over the belly briefs with high elastic waist band provides full coverage and comfort during and post pregnancy
Super soft fabrication, these panties provide comfort throughout your pregnancy and post delivery
Please click on our Motherhood Maternity Logo above to shop our brand

Comfortable lace lingerie

Bestseller No. 1

Womens Open Back Halter Plunging Teddy,Comfortable Scalloped Trim Lace Lingerie(Black,M,6004e)

This black plunging teddy features a breathtaking open back and gorgeous scalloped trim.The soft cup top halters behind your neck, swing your hips to feel the ultra-soft lace skirt swirl around your beautiful body.
Sexy Soft Rose Lace Teddy,High Waist Lace Around your Hip & Waist,Made from soft and stretchy sheer mesh,Halter neckline ties for best fit
Invite your lover into your secret garden of seduction! In the EVELUST Open Back Plunging Teddy, you'll feel your sexiest. This simple, yet elegant teddy is made of soft lace, so it's sure to show off your best assets. Enjoy your sensual powers as the ultra-soft mesh skirt flows down over your body.
Ready to put on the EVELUST Halter Plunging Teddy? Just slip it on overhead like a sleepwear. It's soft and stretchy to give you a great fit. Now tie both ties behind your neck. Hint: tie a bow, so one pull of the string will let you loose. Arrange the cups of the teddy for the most dramatic fit.
Comfortable enough to use as a nightgown yet so sexy, this lingerie piece may become one of your favorite bedroom outfits.Hand wash separately in cold water only. Do not bleach. Line dry.

All-natural nipple butter

Bestseller No. 1

Nipple Crack Nipple Balm 1.8oz, Organic Lanolin Free Breastfeeding Nipple Cream for Nursing Mothers, All Natural, No Need to Wash Off, Safe for Baby and Mama…

ORGANIC: Made from seven simple, natural, organic ingredients. Odorless, tasteless and readily accepted for breastfeeding by infants. Made in the USA.
NO NEED TO WASH OFF BEFORE BREASTFEEDING: Lanolin-free, cruelty-free, non-toxic, no artificial ingredients, fragrances, parabens, petrolatum, or dyes…100% safe for mom and baby!
FAST RELIEF: Loved & recommended by lactation consultants, Nipple Crack Nipple Balm starts working on contact to soothe and protect hardworking nipples, delivering fast relief when mom needs it most.
NO STICKY RESIDUE: New mothers love our super soft, creamy formula that spreads on easily without leaving any sticky residue.
EVERY PURCHASE FEEDS A HUNGRY CHILD: Through our partnership with Children's Hunger Fund, every product purchased feeds one meal to a hungry child.

Nourishing Belly oil

Sale

Bestseller No. 1

Burt's Bees 100% Natural Mama Bee Nourishing Body Oil, 4 Fl Oz

MAMA BEE OIL: This lightweight body oil is the perfect soothing relief you've been looking for to bring your skin back to life with a natural glow.
NOURISHING BODY OIL: Made with sweet almond oil, lemon oil and vitamin E, this all over body oil gives you healthier looking beautiful skin.
MOM TO BE: This 100% natural body oil was created specifically for moms to be as it helps recondition and revitalize skin throughout pregnancy keeping skin soft.
HYDRATING SKIN CARE: Apply directly after shower or tub for a deep, hydrating treatment that lasts to lock in moisture and help smooth skin.
NATURAL BODY OIL: Made with natural ingredients, this all over body oil is safe and effective formulated without phthalates, parabens, petrolatum, or SLS.

Parenting magazines
Comfy bedroom slippers

Bestseller No. 1

DL Fluffy Womens House Slippers Cross Band Open Toe, Soft Plush Fleece Bedroom Slippers Women Memory Foam, Comfy Fuzzy Slip On Non-Slip Womens Slippers Indoor Pink Gray Black White

【WOMENS CROSSBAND SOFT PLUSH SLIPPERS】: Cross band with furry bottom design makes womens fluffy house slippers look cute and sexy.The corss bands of open toe womens slippers are snug enough for the slide to stay on but roomy for your toes. Fuzzy womens summer slippers is made of soft rabbit fur which give gentle and cozy touch to your feet.Open toe womans slippers is easy to slip on and off and keeps your feet breathable without your toes sweating.
【ENOUGH CUSHION AND SUPPORT】: Have you ever wondered what walking on clouds feels like? Well, you should get this womens soft plush slippers in cushiony memory foam! It provides the perfect padding for walking around on wood floors or standing on hard surfaces. You will literally can't wait to get home everyday to slip into these cozy sofy womens slippers, especially someone don't like to walk around barefoot in house.
【NON-SLIP THICK OUTSOLE】Soft plush Women's Cross Band Slippers are made of cement outsole which is more durable than side seam, it is not easy to separate on the bottom. These non-slip womens fluffy open toe slippers in wavy design and thick outsole has great rubber traction on the bottom that keep you from slipping. These fluffy womens slippers memory foam provide great comfort on feet when standing for long time.
【SWEET GIFT CHOICE】womens slip on slippers non-slip in chic and elegant design are really good gift to your loved one for birthdays or Mother'r day or Anniversaries.Comfy Woman slippers indoor is great gift to pamper your tired feet with a well deserved rest. Memory foam slippers for women indoor are avaiable in multi-color:Pink/Gray/Black/white/Pink with White/Grey with White/Black with White.
【SIZE TIPS&SATISFACTION GUARANTEE】Furry womens slippers size 5-6 7-8 9-10 are perfect fit for standard feet.Please order one size up if you are size 6.5,8.5 etc or wide feet.Soft fleece plush slippers for women indoor may be snug at first, they will stretch and fit well later as memory foam will mold to the shape of your foot after wearing.We promise 100% no risk money back guarantee if you are not satisfied with your purchase for any reason.

Insulated Tumbler

Bestseller No. 1

Toiletries

Bestseller No. 1

Simple Modern Classic Insulated Tumbler with Straw and Flip or Clear Lid Stainless Steel Water Bottle Iced Coffee Travel Mug Cup, 20oz Lid & Flip, Midnight Black

Vacuum Insulated: Simple Modern Classic tumblers are double walled and vacuum insulated, which keeps your favorite beverage hot or cold for hours
2 Lids Included: Straw Lid & Flip Lid - An internally threaded insulated straw lid and insulated flip lid are included with your purchase; Patent pending
Premium 18/8 Stainless Steel: Tumbler is made from high-quality, food-grade 18/8 stainless steel and is coated in a durable finish
Fits Most Cup Holders: The shape of all Classic tumblers will fit normal sized cup holders
Why Simple Modern: Our Generosity & Excellence core principles lead us to sell quality products, partner with others, and donate over 10% of profits

Baby wipes

Sale

Bestseller No. 1

Hand Sanitizer

Sale

Bestseller No. 1

PURELL Advanced Hand Sanitizer Soothing Gel, Fresh scent, with Aloe and Vitamin E , 8 fl oz Pump Bottle (Pack of 4) - 9674-06-ECDECO

Show you care about the well-being of your team and visitors with PURELL Advanced Hand Sanitizer Soothing Gel for the workplace with aloe and Vitamin E
Place PURELL hand sanitizer at desks, in common areas, and in restrooms
Perfect for frequent use. The mild formula with aloe and vitamin E is free of parabens, phthalates, preservatives; so it will not dry out or irritate skin. Hands feel soft, even after many uses
Place an 8 fl oz PURELL bottle on each employee's desk, in reception areas and in conference and break rooms
Case Includes: 4 – PURELL Advanced Hand Sanitizer Soothing Gel for Workplaces - 8 fl oz pump bottles

Nursing pads

Sale

Bestseller No. 1

Medela Safe & Dry Ultra Thin Disposable Nursing Pads, 120 Count Breast Pads for Breastfeeding, Leakproof Design, Slender and Contoured for Optimal Fit and Discretion

Medela is the #1 Physician Recommended Brand of Nursing Pads
ABSORBENT, LEAKPROOF DESIGN FOR LOW TO MODERATE LEAKAGE: With an absorbent polymer core, waterproof back layer, and flexible leak guard, these disposable nursing pads protect from unexpected leakage while wicking away moisture so you can stay dry
DISCREET BENEATH CLOTHING: With a wide adhesive strip that firmly secures our pads in place, our Safe & Dry Disposable Nursing Pads are optimized to fit the breast through a contoured, ultra-thin oval shape that provides protection you can rely on
COMFORTABLE AND GENTLE AGAINST YOUR SKIN: Our hypoallergenic, natural-fiber honeycomb lining provides an exceptionally soft, comfortable barrier to moisture while protecting clothing and sheets from wetness; these pads are extra-gentle on sensitive skin

Natural hand and Face Lotion

Bestseller No. 1

Organic Facial and Body butter Cream. Made of Almond, Olive, Castor, Vitamin E, Lavender oil. Anti Aging lotion for Face, Skin, Hair, Dry Hands, Cuticle. Day and Night Moisturizer for Men and Women

ORGANIC ANTI AGING MOISTURIZER - Our formula contains 7 natural raw ingredients you can trust, including Extra Virgin Olive oil, Sweet Almond, Organic Castor, Grapeseed, Sunflower, Vitamin E, & Lavender Essential oil. This skin cream is effective as a daily face & body moisturizer for any skin type. This face moisturizer reduces and reverses uneven skin tone, fine lines, age spots, crepey skin, crows feet, frown lines, forehead wrinkles, ashy skin & neck wrinkles. NON-GMO, GLUTEN & PARABEN FREE!
A STRIKING DIFFERENCE - Ancient Greek remedy Butter Cream is better than other skin care treatment creams and lotion. In addition to powerful anti-aging properties of this facial moisturizer, men & women have reported this hydrating face cream has helped smooth & hydrate skin, tighten loose skin, shrink pores, clear up acne, prevent breakouts, reduces wrinkles and minimize the appearance of acne scars. It will give your skin a firm radiant, healthy and glowing appearance
INCREDIBLE SKIN CARE - This body & facial cream will hydrate your skin, giving you a soft, smooth, and firm look. our body cream will also heal dry itchy skin, skin irritation, & minor skin discoloration. use as after sun lotion to nourish & Restore moisture to your entire body. Use it to help smooth fine lines & as a dark spot corrector.
WAVY & CURLY HAIR CREAM - This product is great for daily use to give curly & wavy hair a softer, longer, and richer look. Ideal for rejuvenating & thickening of weak thin brittle hair. An ORGANIC hair styling cream that nourishes and protects your hair. Try using this 100% natural chemical-free hair moisturizer for youthful full beautiful hair and split end treatment.
TREAT DRY HANDS & CUTICLES - best hand cream for women & men. Ultra-effective hand moisturizer that treats dry cracked hands even when caused by weather conditions or excessive work. This all natural hand repair cream works fast by naturally restoring moisture to damaged areas, best cuticle cream, effective cuticle remover. 100% MONEY BACK GUARANTEE - if for any reason, you are not 100% satisfied, just send us a simple email and receive a full refund. You don't even have to return the bottle!

Mints

Bestseller No. 1

ICE BREAKERS Sugar Free Mints, Coolmint, 1.5 Ounce (Pack of 8)

Freshen breath with these sugar free mints packed with sparkling coolmint flavor crystals.
Enjoy crisp, smooth flavor with 30% fewer calories than mints with added sugar.
Keep a container in the car, a pocket, or a drawer for instant minty refreshment anytime.
Sugar free ICE BREAKERS Mints contain natural and artificial flavors. Each compact container of mints stays closed with a handy snap-close lid that dispenses just one mint or several at a time.
This product ships as 1.5-ounce containers in a pack of 8.

Mouthwash

Bestseller No. 1

Listerine Freshburst Antiseptic Mouthwash with Oral Care Formula to Kill 99% of Germs that Cause Bad Breath & Fight Plaque & Gingivitis, ADA Accepted Mouthwash, Spearmint Flavor, 1 L

1-liter bottle of Listerine Freshburst spearmint antiseptic mouthwash kills 99.9% of germs that cause bad breath, plaque and gingivitis for a fresher and cleaner mouth than brushing alone
A germ-killing mouthwash for bad breath clinically shown to reduce plaque more than brushing and flossing alone by up to 52 percent more and reduce gingivitis by 21 percent more, for a fresh and healthy mouth
From the #1 dentist recommended brand of over the counter mouthwashes, this mouthwash features a minty flavor that works to leave your mouth feeling clean and refreshed
As an American Dental Association (ADA)-accepted antiseptic mouthwash, Listerine Freshburst Antiseptic Mouthwash does more than create fresh breath by offering 24-hour germ protection with twice daily use
With approximately 25 days, practice oral hygiene and achieve maximum results from this fresh breath mouthwash by rinsing mouth for 30 seconds twice a day, both morning and night, and experience a refreshing, dentist-clean feeling

Acupressure wristbands for nausea

Sale

Bestseller No. 1

Sea-Band Anti-Nausea Acupressure Wristband for Motion or Morning Sickness, Adult, 1 Pair

Sea band: Sea Band, motion sickness wristbands, help relieve nausea from morning sickness, chemotherapy, surgery, car sickness, etc; Sea Band anti-nausea wristbands are safe, reusable & washable
Wristband for nausea relief: Sea Bands work by applying pressure to the P6 (Nei Kuan) acupressure point on each wrist; Applying pressure to this point has been proven to relieve nausea & vomiting
Wave goodbye to travel sickness: Do you or your child suffer from motion sickness, sea sickness, or car sickness when you travel; Sea band anti-nausea products can help you feel better, naturally
The natural choice for nausea relief: Inspired by traditional remedies, like herbs, aromatherapy, & acupressure, sea band nausea relief items help you feel better naturally, with no drug interactions
Why Sea Band? Sea Band wristbands, ginger drops, & gum for motion sickness, morning sickness, or other causes of nausea, give drug free nausea relief without side effects like drowsiness or fogginess

Comfy yoga pants

Bestseller No. 1

AMiERY Womens Pajamas High Waisted Pants Juniors Sleep Stretch Solid Pants Wide Leg Pants Jogger Palazzo Lounge Pants Black L

Brand New and High Quality.Polyester. Stretch material,super comfy.Pajama pants, lounge pants, casual pants, palazzo pants, yoga pants, wide leg pants with drawstring, floral print, comfy and stretchy Lounge pjs pants for a cute look. You can get a lot of use from it.
Design: elastic waist, high waist, floral print, wide leg and with drawstring. Comfy, soft and stretchy sleep night Lounge Pants, Adjustable drawstring waistband for added comfort.
Occasions:casual wear, home wear, sleep wear, going out, yoga, vacation or beach wear.You can wear it in any season for different use.
S:[Waist:25.74 ~ 27.3" Length:40.95"]; M:[Waist:27.3 ~ 28.86" Length:41.34"]; L:[Waist:28.86 ~ 30.42" Length:41.73"]; XL:[Waist:30.42 ~ 31.98" Length:42.12"]; 2XL:[Waist:31.98 ~ 33.54" Length:42.51"]; 3XL:[Waist:33.54 ~ 35.10" Length:42.91"]
Please tie the string before wash to make sure the string would not string out, Hand or gentle machine wash in cold water / Do not bleach / Line dry. It won't shrink after wash and dried.

Mini pregnancy tracking chalkboard
Comfortable Maternity shirts

Sale

Bestseller No. 1

Motherhood Maternity Women's Maternity Clip Down Nursing Tank Top Cami, Heather Grey, Medium

Ease into motherhood with our clip down nursing cami. The clip down feature is easy and convenient for breastfeeding
Perfect for every day wear. Pair it with pajama pants when lounging around the house or layer it with a button down shirt or cardigan for an effortless look
Sleeveless scoop neck nursing cami with double opening nursing function clip down
Built in shelf bra and adjustable straps for comfortable wear all day long
Please click on our Motherhood Maternity Logo above to shop our brand

Maternity Robe

Bestseller No. 1

Comfortable UGG slippers

Bestseller No. 1

UGG Women's Ansley Moccasin, Black, 6

Fully lined with UGGpure wool
Molded rubber outsole for indoor/outdoor use
Water resistant Silkee suede upper
UGGpure wool insole. Fits True To Size
Available in whole sizes only. If between sizes, please order 1/2 size up from your usual size

Pregnancy book

Sale

Bestseller No. 1

What to Expect When You're Expecting

What to Expect When You re Expecting
Murkoff, Heidi (Author)
English (Publication Language)
656 Pages - 05/01/2016 (Publication Date) - Workman Publishing (Publisher)

Preggie Pop Drops

Bestseller No. 1

Three Lollies Value Preggie Pop Drops Assorted for Morning Sickness Relief, 48 Count

Perfect remedy for morning sickness and a queasy tummy!
Natural essential oils and plant botanicals used to relieve nausea.
Contains 48 Drops in an assortment of flavors: Sour Raspberry, Green Apple, Tangerine & Sour Lemon. Each piece is individually wrapped, Gluten-Free and Kosher!
All natural and drug free and 100% safe for mom and baby, and Healthcare Professional recommended.
Allow lozenge to dissolve slowly in the mouth. Take 1 lozenge every 2 hours, as needed.

Portable water bottle

Bestseller No. 1

Nefeeko Collapsible Water Bottle, Reuseable BPA Free Silicone Foldable Water Bottles for Travel Gym Camping Hiking, Portable Leak Proof Sports Water Bottle with Carabiner, 18oz (Black)

👍【HEALTHY & SAFE MATERIAL】Made of BPA FREE food-grade platinum silicone, APPROVED to ensure safe drinking, non toxic and odorless. Suitable for water or drinks from -40°F (-40°C) to 446°F (230°C). ❤ We do not recommend using it for liquid which higher than 140°F (60°C) to avoid scalding your hand.
👍【FOLDABLE DESIGN & SPACE SAVER】Nefeeko foldable water bottle can reserve 550ml liquid with only 198g in weight. It can be folded from 9.8 inch to 5.5 inch in height. Collapsible and lightweight design allows you save 50% space, portable and easier to storage. Great for kids, girls, boys, women, men.
👍【PERFECT FOR TRAVEL & SPORTS】The shatter-proof, flexible and durable collapsible silicone water bottle equipped with a aluminium alloy carabiner, you can hook it to backpack or gym bag, carry it everywhere. Ideal for travel, gym, bikes, running, camping, fishing, hiking, climbing, yoga, beach, outdoor sports.
👍【LEAK PROOF & EASY TO CLEAN】The travel water bottle designed with silicone seal ring to prevent leakage. Wide mouth design makes collapsible water bottles easier to clean the interior or add ice, lemons into it. ❤ When first use, we advise to soak it for 20 minutes with boiled water for thorough cleaning.
👍【7/24 CUSTOMER SERVICE】We promise that all Nefeeko sports water bottle are thoroughly tested and inspected before delivery. We provide 2 years after-sale guarantee. If you are not satisfied with the bottle for any reason, please feel free to contact us, we will reply promptly.

Breastfeeding milk catcher

Bestseller No. 1

New Model with Plugs! Breast Shell & Milk Catcher for Breastfeeding Relief (2 in 1) Protect Cracked, Sore, Engorged Nipples & Collect Breast Milk Leaks During The Day, While Nursing or Pumping

PAIN RELIEF! These breast shells don't touch your nipples allowing for healing time between nursing and pumping sessions. Ideal to get a break from friction and irritation that sore nips can experience with the constant demands of breastfeeding. They act as a nippleshield !
NO MORE LIQUID GOLD WASTED! Every drop counts. These breast milk catchers are especially helpful early on when every drop is needed! Use these all throughout the day in between pump and breastfeeding sessions to build your milk stash effortlessly! You'll be amazed how many ounces you can collect in a day 😉
COMFORTABLE & DISCREET. These cups are so comfortable you won't even remember you're wearing them 😉 They fit any size of nursing bra discreetly and go unnoticed while you're collecting milk for your baby!
AVOID YEAST INFECTIONS with the built in spout for air ventilation, which also helps speed the healing process. The spout is also convenient for easy transfer of breastmilk to bottles and milk storage bags - *IMPORTANT* Make sure to keep the air vent open as often as possible!
SAFE FOR THE BABY & MOM: Made from safe Eco-Friendly 100% food grade silicone & BPA-FREE PP and has also passed EN 71 – EN 14350 safety testing. PERFECT FOR BABY SHOWER GIFTS OR REGISTRY, Surprise nursing moms or expecting mothers with these breastfeeding essentials for women or you can also check out our other breastfeeding supplies like Disposable / Washable Nursing Pads, Hot - Cold Therapy Gel Pads, Multi Use Nursing Covers and Nipple Cream to create the perfect kit / gift set

Comfortable cup bras

Sale

Bestseller No. 1

Bali Women's Comfort Revolution Wire Free Bra,Nude,38D

A revolution in wirefree support, shaping and all-around comfort!
Ultra-thin foam cups stretch for fit flexibility
Knit-in, targeted 2-ply side and back support
Soft comfortable band moves with you
Comfort-U design for stay-in-place straps

Hot and Cold Gel Pack

Bestseller No. 1

Gel Cold & Hot Pack - 11x14.5" Reusable Warm or Ice Pack for Injuries, Hip, Shoulder, Knee, Back Pain - Hot & Cold Compress for Swelling, Bruises, Surgery - Heat & Cold Therapy

RELIEVE PAIN EASILY - This reusable ice pad rapidly freezes for easy & frequent use. Hot or cold, it will ease your aches and reduce inflammation. Each pad is packed full of our proprietary gel to maintain temperatures longer than lead competitors.
COMPRESSION THERAPY - Alleviate pain and swelling using natural heat and cold compression. Use it as a microwave heating pad or as cold packs for injuries anywhere that needs it.
DURABLE CONSTRUCTION - Our large ice pack wrap is made to last with high quality binding that prevents leaks or tears, and a non-abrasive exterior that's gentle on skin. The sectional construction ensures the gel evenly distributes for better, easier application.
FLEXIBLE WHEN FROZEN - Scientifically formulated, our gel was designed to find the best balance of cooling temperatures while maximizing flexibility. Even when frozen, it's pliable and easily wraps around your tender spots.
THE RESTER'S CHOICE PROMISE - Guaranteed to last a lifetime, our hot & cold packs lessen your limps, better your back, and alleviate your aches forever!

Comfortable pajamas

Bestseller No. 1

Motherhood Maternity Women's Maternity Full Length Sleep Knit Pants, Grey, Extra Large

This basic pant can be worn throughout your pregnancy and beyond. Lightweight, soft, and comfortable, these sleep pants can easily be worn lounging around the house all day long
The fold over belly waistband and side shirring design provides the perfect amount of stretch to grow with your bump or wear post pregnancy
Full length fold over knit pajama pant with 30.75 inch inseam and side shirring at waistband
Pair it with your favorite nursing cami, these sleep bottoms are not only great for the pregnant woman, but also for the nursing mom as well
Please click on our Motherhood Maternity Logo above to shop our brand

Anti-stress body oil

Bestseller No. 1

Original Swiss Anti Stress Essential Oil - 10ml

The product is so effective because of the precise combination of 15 plants that are connected to each other with all care and wisdom in order to contribute to the immediate sense of re-well-being.
Softly rubbed behind the ears and nape of neck or added into a relaxing massage, sauna, bath or aromatherapy burner.
Content: 10ml - 0.33 Fl.Oz.

Elastic-waist pants

Bestseller No. 1

Wrangler Authentics Men's Regular Fit Comfort Flex Waist Jean, Dark Stonewash, 36W x 29L

COMFORT FLEX WAISTBAND: Constructed with comfort in mind - our innovative flex waistband with stretch denim bands ensure a comfortable fit that moves and bends with you
REGULAR FIT: Built with a regular fit seat and thigh, these five-pocket regular fit jeans sit at the natural waist for a comfortable fit
DURABLE MATERIALS: Made with durable and comfortable flex denim for added ease of movement, these versatile jeans are made to last through everyday wear
EVERYDAY FIVE-POCKET STYLE: This everyday jean with a comfort waist takes you from the office and out to date night, keeping you feeling and looking great
HEAVY-DUTY HARDWARE: Finished with a zipper fly, button closure and our trademark embroidered back pockets

Leg and Foot Gel

Bestseller No. 1

Salon Step Deluxe- Beauty Footrest for Easy At-Home Pedicures, Treat Your Feet, No Bending or Stretching- LED Magnifier, Drying Fan, Adjustable Foot Rest, Non-Slip Legs, Built-In Storage, Gel Comfort Cushion, Anti-microbial Infused

NO MORE BENDING OR STRETCHING – Adjustable footrest and innovative angled design keeps feet in the perfect position to comfortably paint nails anytime, anywhere so you don't have to bend or stretch!
SAFE & SECURE – Provides a stable and antimicrobial platform for you to work on nails while you're in a comfortable position on any chair! Features sturdy, non-slip design, gel comfort cushions, and foldable legs for stability and convenient storage.
GET ORGANIZED – There's storage for nail tools, and even a helpful LED task light and a lit magnifier to help you get salon-worthy results. Side shelf has a place for up to 3 nail polish bottles and other necessities!
USB POWERED FAN & LED LIGHT – Fan ensures that your nail polish dries quickly and the LED light offers more visibility in low-light areas, so you can get beautiful, sexy feet for any on-the-go lifestyle.
COMPACT & PORTABLE – Folds down for easy storage, or to be taken with you wherever you go! No charging required, just use 4 AA batteries (not included).

Tums Ultra Assorted Berries
Washable breast pads

Bestseller No. 1

Organic Bamboo Nursing Breast Pads - 14 Washable Pads + Wash Bag - Breastfeeding Nipple Pad for Maternity - Reusable Nipplecovers for Breast Feeding (Pastel Touch, Large 4.8")

14 Pack + Laundry Bag + Gift Bag - Enough to last you for a week. To wash, simply put it in the laundry bag. No more worries about losing a piece!
Super Absorbent - Total of 4 layers, 3 layers of ultra-absorbent bamboo backed with a waterproof layer to prevent leakages! For super heavy flow, please bring an extra set of nursing pads to change after 5-6 hours.
Organic Bamboo - Safe for babies to latch on after use. Organic Bamboo is the softest and most absorbent fabric that we have to offer, giving the best comfort for your sore nipples all day long!
Contoured Cone Design - Shaped perfectly for your nipples without awkward bulging of the pads. Fits sizes B to D perfectly!
Best Gift For Mommies - Gift the most useful and thoughtful gift to new mommies. Comes with a beautiful organza gift bag.

Stretch Mark Cream

Sale

Bestseller No. 1

Bio-Oil Skincare Oil, Body Oil for Scars and Stretchmarks, Hydrates Skin, Non-Greasy, Dermatologist Recommended, Non-Comedogenic, 4.2 Ounce, For All Skin Types, with Vitamin A, E

IMPROVES APPEARANCE OF ACNE SCARS AND STRETCH MARKS - Clinically proven to help repair skin damage and scars from pregnancy, surgery, injury, acne, C-section, aging, and more. Bio-Oil is non comedogenic and a great acne scar treatment for face.
PACKED WITH POWERFUL, NATURAL OILS - Vitamin A Oil promotes the formation of new collagen and assists in skin renewal, increasing skin elasticity. Vitamin E Oil, Chamomile Oil, Sunflower Oil, and Lavender Oil are anti-inflammatory and promote healthy skin.
LOCKS IN ESSENTIAL MOISTURE WITHOUT CLOGGING PORES - Uniquely formulated, non-greasy body oil that hydrates skin and helps retain moisture to repair scars without clogging your pores. Effective acne scar healer and anti-aging face moisturizer for women.
HELPS SMOOTH UNEVEN SKIN TONES - Works naturally to improve the appearance of uneven skin tones, for light and dark skin tones. Mineral oil, one of Bio-Oil's base oils, works both as an emollient, which keeps the skin soft and smooth, and as a moisturizer.
FORMULATED FOR ALL SKIN TYPES - Keep Bio-Oil Skincare Oil on-hand to ensure the whole household is covered. Helps soften skin and repairs damage for all types, tones, textures, and areas of your skin. Bio-Oil is safe to use during pregnancy.

The Belly Book

Sale

Bestseller No. 1

Earth Mama Organic Tea Sampler
Foot Soak

Sale

Bestseller No. 1

Tea-Tree-Oil-Foot-Soak with Epsom Salt - Made in USA, Alleviate Toenail Fungus, Athlete's Foot and Stinky Foot Odors. Softens Dry Calloused Heels, Leaving Feet Feeling Soft, Clean and Healthy -16oz

🌿 COMBATS THE WORST FOOT & NAIL FUNGUS: Our Extra Strength 100% All Natural Tea Tree Foot & Body Soak has been formulated with a blend of 100% Pure Essential oils….Not Synthetic Fragrance! Tackles Athletes Foot and Nail Fungal infections, improving the overall healthy and appearance of your feet & nails. Gentle enough for those with sensitive skin, psoriasis and eczema.
🌿 SAY BYE-BYE TO SMELLY FOOT ODOR: A Customer Favorite…And for good reason, it does the job! Excellent for feet which get little ventilation during the day, causing unwanted foot odor from bacteria. Our Soak is not only relaxing but refreshing and will leave your feet clean and odor free.
🌿 SORE CRACKED HEELS: Soak, soften and moisturize sore rough callus patches on your heels while addressing foot and heal pain associated with Plantar Fasciitis. Our Foot Soak has helped so many who suffer from unwanted foot discomfort. Excellent for those who have ingrown toenails. For those who are on their feet all day and would like some relief this product is for you.
❌ We are the Original "Tea Tree Foot & Body Soak". We take great pride to bring you the best foot soak with the highest quality ingredients you will find. So give your feet a break at the end of a hard day we guarantee they will love you for it.
🌿 OUR GUARANTEE – Our Tea Tree Soak is Formulated with Extra Strength Therapeutic Grade Essential Oils and Contains NO Synthetic Fragrances or Dyes - Made in the USA – Not Tested on Animals – 100% SATISFACTION GUARANTEE

Morning sickness relief pregnancy tea

Bestseller No. 1

Lavender scented shower gel

Sale

Bestseller No. 1

Avalon Organics Bath & Shower Gel, Nourishing Lavender, 32 Oz

Gently cleanses and restores even extra dry skin
Gentle, plant-based bath and shower gel unites botanical cleansers, vitamins and essential oils to purify and nourish skin
Contains organic ingredients
For extra dry skin; Aloe, plant proteins & non-drying botanical cleansers purify & replenish while the soothing aroma of lavender essential oil calms the body
NSF/ANSI 305 certified, contains natural & organic ingredients

Pedicure Gift Certificate

Bestseller No. 1

Portable rolling massager

Bestseller No. 1

Comfier Neck and Back Massager with Heat- Shiatsu Massage Chair Pad Portable with Air Compress & Rolling,Kneading Chair Massager for Full Back,Neck & Shoulder, Full Body

Full Body Massage - The portable massage chair combines Shiatsu, Kneading, Rolling, Air compression,Kneading,Rolling,Vibration and Heat functions to help you completely eliminate fatigue, stress, provides you a spa-like massage experience.
Shiatsu Neck & Full Back Massager -Comfier Seat Massager has 4 Shiatsu nodes for neck and shoulder massage,the shiatsu balls position can be adjusted to meet specific user. The chair massage cushion has 4 shiatsu massage nodes that cover the whole back to deliver deep tissue kneading massage for back relaxation.
Optional Heat, Rolling & Spot Massage - The electric chair massager provides optional heat settings to provide soothing warmth to loosen stiff and tired muscles. The rolling massage setting gently slides along the spine to eliminate muscle tension throughout the back. Spot massage allow you have a more targeted massage by focusing the 4 rolling nodes to specific body areas.
Adjustable Air Compression - Air compress massage with 3 adjustable intensity on waist and hips from 2 airbags helps relieve tension indulging yourself in full-coverage. Opt for a full back, upper back or lower back then combine with air massage and heat to create a fantastic relaxing massage.
Ultimate Comfort -Strap the Comfier Shiatsu massager to your favorite chair, or put in on any sofa,couch,recliner, office chair to get the ultimate comfort seat at home or in office. Perfect fathers day gifts christmas gifts for your father,Mother,Wife,Husband,Woman or Man. For any reason, if this chair massage pad does not meet your expectations, return it for full refund within 30 days.

Chapstick

Bestseller No. 1

Calcium chews

Sale

Bestseller No. 1

Viactiv Calcium +Vitamin D3 Supplement Soft Chews, Milk Chocolate, 100 Chews - Calcium Dietary Supplement for Bone Health

VIACTIV CALCIUM + VITAMIN D3 SUPPLEMENT: Two Viactiv chews a day give you 100% of the daily recommended calcium, but half the sugar compared to the leading calcium gummy vitamins and supplements. Viactiv chews contain calcium, Vitamin D and Vitamin K.
BONE HEALTH SUPPLEMENT: You've probably heard that taking a calcium supplement is important for women's health, and you've been told to drink your milk and orange juice since you were a kid. Calcium plus vitamin D help strengthen healthy bones and teeth.
INDIVIDUALLY WRAPPED, READY TO GO: Remembering to take your daily supplements and vitamins is easier when you want to take them. Viactiv calcium chews aren't giant multivitamins that are hard to swallow, but chewy, tasty treats.
TASTY MEETS HEALTHY: Viactiv calcium chews take the need out of needing to take your vitamins, and turns it into a chocolate or caramel chewy treat. Enjoy getting the healthy nutrients your body needs with Viactiv nutrition supplements.
VIACTIV CHEWS FOR A STRONGER YOU: Viactiv calcium chews make getting the nutrients you need a treat. Try Viactiv if you've enjoyed calcium chews, supplements and gummies from New Chapter, Garden of Life, Adora, OsCal, Vitafusion, Nature Made, & Caltrate.

Drinking straws

Bestseller No. 1

Comfy Package [200 Pack] Striped Flexible Drinking Straws

Comfy Package [200 Pack] Assorted Bright Colored Striped Plastic Flexible Drinking Straws suitable for all your hot or cold drinking needs.
The bendable option adds fun and convenience to your drinking experience, always giving you the right angle to enjoy your drink...
The 4 bright colorful choices, red, yellow, blue, and green, are sure to make your day or party more colorful and bright.
At 7.75 inch long (8.25 inch when stretched) and 6 mm diameter flex disposable straws, it's great for kids and adults.
With a 200 pack of BPA-free plastic straws, it's perfect for your home, office, shop, restaurant, or takeout.

Pack of Thank You cards and stamps (for well-wishers)
Sour candy

Bestseller No. 1
Edible Ideas for Pregnancy Care Package
If she's like any other regular pregnant lady, she'd be getting cravings occasionally for some of the weirdest things. While it is important to consider what's healthy and what's not first, here are some popular edibles to indulge her with:
Dark chocolate

Bestseller No. 1

HERSHEY'S KISSES SPECIAL DARK Mildly Sweet Dark Chocolate Candy, Valentine's Day, 32.1 Oz. Party Bag

Contains one (1) 32.1-ounce party pack of HERSHEY'S KISSES SPECIAL DARK Mildly Sweet Chocolate Candy
Delicious, shareable KISSES candies for your office breakroom, party gift bags, daily lunch boxes and family movie nights
Kosher-certified, gluten-free dark chocolate candy individually wrapped for lasting freshness and convenient sharing
Stuff party favors, anniversary presents and birthday candy bags with HERSHEY'S KISSES SPECIAL DARK mildly sweet chocolate candy
Show how much you care with Valentine's Day candy your favorite dark chocolate lovers will swoon over

Bottle of Honey

Bestseller No. 1

Nature Nate's 100% Pure, Raw & Unfiltered, Squeeze Bottle, Honey, 12 Oz

Nature Nate's 100% Pure, Raw & Unfiltered Honey is the perfect sweetener and processed sugar substitute straight from the hive
Our honey is gently warmed and then strained, not filtered, to take the bee parts out and leave the good stuff, like pollen, in
Choose real with honey as a replacement for refined or artificial sugar, stevia or monkfruit
Add the award-winning flavor of Nature Nate's raw & unfiltered honey to your tea or coffee, on oatmeal or yogurt, in smoothies, or as an alternative sweetener in marinades and salad dressings
Nature Nate's only partners with beekeepers who share our vision to protect and take care of bees and their hives

Yogurt

Bestseller No. 1

GoGo squeeZ yogurtZ, Blueberry, 3 Ounce (4 Pouches), Low Fat Yogurt, Gluten Free, Pantry-friendly, Recloseable, BPA Free Pouches

GoGo squeeZ yogurtZ on the Go made from real yogurt and fruit in portable, BPA-free, squeezable pouches
Low fat yogurt pouches made from real yogurt and fruit, gluten free, certified kosher, no preservatives, no high fructose corn syrup, and contains 4 grams of protein in every pouch
Convenient snacks perfect for kids sports teams, classroom snacks, family-friendly parties, and outdoor entertaining
NO FRIDGE NEEDED! A delicious snack with nothing artificial, GoGo squeeZ yogurtZ is a pantry-friendly yogurt
Pouches fit perfectly in a lunchbox or backpack—pop a pouch in the freezer overnight, and use it as an icepack in your child's lunch

Starbucks Gift Card
Caramel Bites

Bestseller No. 1

Kraft Caramel Bits 11 Ounce Bag (Pack of 3) with By The Cup Spoon

3 - 11 oz bags Kraft Caramel Bits
1 - By The Cup Portion-Control Scoop; Sculpted plastic with a 20 mL capacity; Long, easy-to-hold handle
Made with minimal ingredients; Only 50 calories per serving
Ready to add to your favorite recipes; Unwrapped for easy melting
Perfect to use in cookies and brownies, or as a shell for caramel apples

Organic Fruit Roll-ups

Bestseller No. 1

Annie's Organic Strawberry and Berry Peely Fruit Tape, Variety Pack, 12 ct, 9 oz

FRUIT SNACKS: Certified Organic, these naturally vegan and gluten free bunny-shaped fruit snacks are made with real fruit juice and packed with 100% daily value of vitamin C
REAL INGREDIENTS: No artificial flavors, synthetic colors, or high fructose corn syrup.
CERTIFIED ORGANIC: Made with real organic fruit juice. Certified organic ingredients are grown without persistent pesticides.
GLUTEN FREE: Annie's organic fruit snacks are vegan/gelatin free, and natually gluten free.
BOX CONTAINS: 12 ct, 9 oz

Ginger candy

Bestseller No. 1

The Ginger People Gin Gins Hard Candy 1 pound bag, Double Strength, 16 Ounce

Flavorful Ginger Candy: This tasty ginger hard candy is wonderfully spicy-sweet with a tingly flavor and hard texture
Real And Simple Ingredients: Made with 16% fresh ginger, these hard ginger candies are made with sustainably farmed ginger, contain no artificial sweeteners, are non-GMO, vegan and gluten-free
Multipurpose: This healthier-for-you hard candy soothes the stomach, satisfies your sweet tooth, and lifts your mood; Slip an individually-wrapped ginger candy into your pocket or purse
Health-Conscious: Supercharged with more fresh ginger than any other brand, this spicy candy is stimulating and delicious. Great for the throat, stomach troubles, nausea relief, and digestion
We Know Ginger Best: The Ginger People produces healthy, delicious ginger products crafted to revitalize your body and mind using simple, clean and real ingredients

Applesauce

Sale

Bestseller No. 1

Chamomile tea

Sale

Bestseller No. 1

Organic Chamomile Tea Bags | 100 Tea Bags | Eco-Conscious Tea Bags in Kraft Bag | Raw from Egypt | by FGO

CHAMOMILE TEA BAGS - 100 Tea Bags filled with premium chamomile from Egypt.
ORGANIC CHAMOMILE TEA - The tea is filled into tea bags and packed into foil-lined kraft bags in California
100 ECO-CONSCIOUS TEA BAGS - Our premium tea bags are constructed of Abacá Hemp Fiber Paper. They are free of dyes, adhesive, glue and chlorine bleach. No staples, strings, bags or extra waste - just delicious tea!
CERTIFIED USDA ORGANIC - All our products are certified USDA Organic by California Certified Organic Farmers (CCOF), a leader in organic certification. Look for the USDA Organic seal on our products!
LOVE IT OR WE BUY IT - We don't think you should pay for products that you don't love. If you aren't enjoying our Organic Chamomile Tea, simply let us know and we will refund your order - it's as easy as that!

Cucumber juice

Bestseller No. 1

Monin - Cucumber Syrup, Refreshing Sweetness, Natural Flavors, Great for Mocktails, Cocktails, Lemonades, Teas, and Sodas, Vegan, Non-GMO, Gluten-Free (1 Liter), 33.8 Fl Oz

GREAT FOR MOCKTAILS, COCKTAILS, LEMONADES, TEAS, AND SODAS: Its crisp, cool, freshness makes cucumbers a refreshing garden favorite with its mellow sweetness. Our Cucumber Syrup brings garden freshness to cocktails, mocktails, lemonades, teas and sodas.
TASTING NOTES: Highly aromatic with a fresh aroma, this syrup provides a distinct, summery accent to any mojito, mocktail, cocktail, and lemonade. Enjoy the sweet, cucumber taste.
SPECIFICATIONS: Allergen Free, Dairy Free, Gluten Free, Kosher, No Artificial Sweeteners, Non-GMO, & Vegan
SYRUP TO SUPPORT BEE COLONIES: Colony Collapse Disorder is greatly reducing bee populations worldwide. Our syrup recycling initiative has been sending waste syrup to feed bees since 2008, and has fed over 374 billion bees!
GREEN PACKAGING & LABELING: With BPA free bottles, 100% recyclable boxes comprised of 30% recycled content, printed with biodegradable water-based ink containing zero pollutants, and pulp inserts, we're doing our part for the environment.

Soybean Milk

Bestseller No. 1

Fruit juice

Bestseller No. 1

Low fat Ice-cream

Bestseller No. 1

Cheese

Bestseller No. 1

Wisconsin Cheese Blocks - 6 Pack Assorted (New Flavors)

READY TO SERVE – All of our Value Gourmet Cheese are ready to serve and this item does not require refrigeration | Each unique gift is Hand Packed with quality and care | MADE IN THE USA
GIFT IDEAS – Perfect for Every Holiday, Christmas, Corporate Gift Basket or Personal Event, Birthday, Thank You or Appreciation, Get Well, Graduation, Anniversary, Congratulations, Friendship, Summer, New Home and for Gift Giving Holidays; Christmas, Thanksgiving, Easter, Mother's Day, Father's Day, Memorial Day, Veterans Day, Labor Day, 4th of July and others, Gift for Him, Gift For Dad, Gift for Mom, Gift for Families.
EASY TO SEND – Delivered from your online order by Amazon |Fast and Easy Delivery to your Home or sent as a Gift | Some of our Items are Eligible for Free Shipping with Amazon Prime
INCLUDED: Wisconsin Cheese assorted 6 random flavors

Maple Syrup

Bestseller No. 1

Butternut Mountain Farm Pure Vermont Maple Syrup, Grade A, Amber Color, Rich Taste, All Natural, Easy Pour Jug, 32 Fl Oz, 1 Qt

FLAVOR PROFILE: Our Grade A Amber Color Rich Taste syrup provides a naturally sweet, rich and smooth taste. A pronounced maple flavor makes Amber Rich maple syrup a favorite for table and all around use.
SUSTAINABLY SOURCED: At Butternut Mountain Farm we are committed to giving you 100% pure Vermont maple syrup. The farmers with whom we work with understand maple and share our commitment to maintaining the health and sustainability of our forests.
QUALITY STORY: Our pure maple syrup is carefully selected to ensure the product you receive is of the highest quality. With our strict quality standards, we can trace every drop of syrup from farm to table.
PACKAGING BENEFITS: Easy-open, easy-pour, jugs are tamper-evident with an inner seal. They ship well, so they make excellent gifts. Syrup stored in BPA-free plastic jugs retains its natural flavor better than in traditional tin containers.
OTHER USES: Use in coffee/tea, cocktails or over cereal, fruit, yogurt or pudding. Add to baked beans, apple pies, pickles and stir fries. Makes a delicious marinade or sauce. Great as a gift.

Red Raspberry leaf tea

Sale

Bestseller No. 1

Earth Mama Organic Raspberry Leaf Tea Bags for Labor Tonic and Menstrual Support, 16-Count

NEW from Earth Mama (formerly Earth Mama Angel Baby) herbal labor tonic & menstrual support tea
Organic full-bodied single herb caffeine free herbal tea
Formulated with organic red raspberry leaf traditionally used to help nurture and support women, soothe period cramps, support healthy menstrual cycle and helps tone the uterus to prepare for childbirth
USDA Certified 100% Organic, Non-GMO Project Verified, Certified Kosher
Formulated by a Nurse and Herbalist

Homemade muffins

Bestseller No. 1

2 Pack 6 Cavity Bee Honeycomb Soap Mold, Round Beehive Silicone Muffin Cupcake Cake Baking Pan, Homemade DIY Jello Shot Soap Lotion Bar Bath Bomb Beeswax Melt Resin Making Tools

SAFE FOOD GRADE SILICONE : Made of 100% food grade silicone, BPA free and eco-friendly. No need to worry about health problem.
HEAT RESISTANCE: Safe used in oven, microwave oven, freezer and dishwasher. Temperature safe from -40 to 230 degrees Celsius.
EASY TO USE & CLEAN: Can be used to make cakes, muffins, jello, candy, chocolates, baby foods, ice cubes, pudding and flower shaped soap lotion bars more!
FLEXIBLE FOLDABLE: Flexible and foldable without crack or damage, when baking, please place the silicone molds on top of a solid flat baking pan or sheet.
SATISFACTION GUARANTEE - Money Back in 30 days if you are not satisfied with the silicone molds. If any questions or issues, feel free to contact with us.

Herbal Tea

Bestseller No. 1

Bigelow Tea Benefits Wellness Teabag Variety Pack, Mixed Caffeinated Green Matcha & Caffeine-Free Herbal Tea, 18 Count Box (Pack of 6) 108 Tea Bags Total

Wellness Tea: This tea set includes a mix of caffeine-free and caffeinated herbal tea options. Includes Stay Well, Sleep, Calm Stomach, Refresh, Radiate Beauty, and Balance tea blends
Individually Wrapped: Bigelow Tea always come individually wrapped in foil pouches for peak flavor, freshness and aroma to enjoy everywhere you go! Gluten -free, calorie-free, and Kosher Parve
Try Every Flavor: There's a tea for morning, noon, and night time relaxation. Try our English Breakfast, Vanilla Chai, antioxidant Green Tea, decaffeinated teas, organic teas and a variety of our herbal tea bags
Blended and Packaged in the USA: In 1945 Ruth Campbell Bigelow created our first tea, Constant Comment, a strong, flavorful black tea blended with aromatic orange peel and sweet warming spices. Today, Bigelow is still 100% Family Owned
Uncompromised Quality: Since 1945, Bigelow Tea has been a leader in premium tea and proud to be a Certified B Corporation - meeting the highest verified standards of social and environmental performance, transparency and accountability

Lemonade Drink Mix

Bestseller No. 1

True Lemon Lemonade 30-count

Great alternative to soda, artificially sweetened drinks or mixes. Perfect for on-the-go adults & kids alike!
Delivers delicious taste naturally: contains only simple & clean ingredients
Only 10 calories per packet: Sweetness from natural Stevia & natural sugar
NO artificial sweeteners, flavors, preservatives or sodium. Naturally derived colors from fruits & vegetables. Non-GMO
100% guarantee of satisfaction!

Cocoa Powder

Bestseller No. 1

Anthony's Organic Cocoa Powder, Gluten Free & Non GMO, 2 Pound

Organic Cocoa/Cacao Powder
Batch Tested and Verified Gluten Free
Naturally full of Antioxidants and Magnesium - Fine milled Cacao
Unsweetened & Non-Alkalized - 10-12% Fat Content
Great for plant based, raw, gluten free, paleo, vegan, and organic recipes!

Low-sugar drink

Bestseller No. 1

Brownies

Sale

Bestseller No. 1

Duncan Hines Mug Cakes Walnut Brownie Mix, 4 - 2.2 OZ Pouches

Four 2.2 oz pouches of Duncan Hines Mug Cakes Walnut Brownie Mix
Offers a convenient single-serving dessert
Walnuts add to the richness of the chocolate mug brownie
Mix and microwave the walnut brownie in the same mug for a simple dessert or celebratory treat
Microwave the mug dessert on high for 55 seconds for quick cooking and let cool

Crackers

Bestseller No. 1

RITZ Original Crackers, Family Size, 3 Boxes

Pack of 3 family size boxes with a total of 18 sleeves of RITZ Original Crackers
Flaky and delicious snack crackers with a rich, buttery flavor
Perfect crackers for snacking, appetizers or quick meals
Pairs with almost any topping, from meat and cheese to fruit and whipped cream
Individually wrapped sleeves lock in freshness

Ginger ale

Sale

Bestseller No. 1

Pumpkin seeds

Bestseller No. 1

Terrasoul Superfoods Organic Pumpkin Seeds, 2 Lbs - Premium Quality | Fresh | Raw | Unsalted

Terrasoul Superfoods Organic Pumpkin Seeds (Pepitas), 2 Pounds
USDA Certified Organic, Non-GMO, Raw, Gluten-Free, Vegan
Unsalted and 100% organic pumpkin seeds are good for your health and for any diet.
Terrasoul Superfoods is a family-run business that sources the freshest and highest quality superfoods from all over the planet. Our mission is to make these amazing, healthy foods available to you at the lowest prices possible while paying our growers and employees fair wages.
100% Money-Back Satisfaction Guarantee - We stand behind our products and offer a 30-day money back guarantee, backed by an outstanding customer service team.

Blueberry Juice

Bestseller No. 1

Bberri 100% Organic Blueberry Juice, Pack of 3 x 8.2 fl oz

Made from our finest USDA organic fruits.
400+ handpicked blueberries in each bottle.
No added sugar, preservatives, or any additives. Not even water.
Not from concentrate (NFC). Juiced using our uniquely refined method.
Glass bottles help preserve polyphenols, freshness, and our planet.

Nutella

Sale

Bestseller No. 1

Dried fruit

Bestseller No. 1

Power Up Trail Mix, High Energy Trail Mix, Keto-Friendly, Paleo-Friendly, Non-GMO, Vegan, GlutenFree, No Artificial Ingredients, Gourmet Nut, 14 oz Bag

Need that 3 o'clock energy boost? Our high energy mix is the perfect snack to keep your body going all day! Loaded with protein, nutrients and great taste, this mix is the perfect way to get that extra pick me up any time of the day.
Made from only the best, most premium whole nuts, dried fruit and seeds, our delicious trail mix does not contain sulfites, or other preservatives. Our High Energy Trail Mix is a unique and satisfying blend of crunchy walnuts, rich cashews, crispy banana chips, sweet cranberries, tangy mango, colorful papaya, and nutritious pumpkin seeds.
Project Verified Non-GMO, No Artificial Ingredients, Gluten Free, Vegan, Certified Kosher
Our High Energy trail mix is perfect for on-the-go snacking. You can also top our delicious trail mix on your salad, oatmeal, or yogurt. Make POWER UP a part of your next adventure!
Allergen information: tree_nuts

Protein powder

Sale

Bestseller No. 1

Optimum Nutrition Gold Standard 100% Whey Protein Powder, Double Rich Chocolate, 5 Pound (Packaging May Vary)

Packaging may vary - New look, with the same trusted quality
Gold standard 100% whey blend – 24 grams blended protein consisting of whey protein isolate, whey protein concentrate, and whey peptides to support lean muscle mass – they don't call it the Gold Standard of quality for nothing
Over 5 grams of BCAAS – help build lean and strong muscles with BCAAs
3-4 grams carbs, 1-3 grams sugar, and 1-1.5 grams fat, gluten free, no sucralose in double rich chocolate flavor
Instantized – Improves mixability to prevent lumps and clumps

Wheat biscuits

Bestseller No. 1

Post Shredded Wheat Original Cereal, No Sugar or Salt Added, 15-Ounce Boxes (Pack of 4)

Pack of four Post Shredded Wheat Original Cereal 15 ounce, 18 biscuit boxes
47g of whole grain per serving *Nutritionists recommend eating 3 or more servings of whole grain foods per day (about 16g whole grain per serving or at least 48g per day)
Excellent source of fiber, 6g per serving
Low in fat, 0g Trans Fat, and Cholesterol free
Sodium free and 0g sugar

Apple slices

Bestseller No. 1

Norpro NOR-5133 Grip-Ez Fruit Wedger 16 Slice with BSE

Cores and slices into 16 even sections in one easy motion
Handles have santoprene coating to give you a soft, non-slip grip
Push plate pushes fruit up and out and protects blades when stored together
Stainless steel blades
Dishwasher safe

Tummy Tamer Tea

Bestseller No. 1

Heather's Tummy Teas Organic Peppermint Tea for IBS, 36 Jumbo Teabags

ORGANIC DIGESTIVE SUPPORT: Made with organic peppermint leaves that have especially high volatile oil levels, our high-strength, IBS-specific tea is a convenient way to access digestive support.
THE POWER OF PEPPERMINT: Peppermint has anti-spasmodic & analgesic properties & may help ease IBS abdominal pain, spasms & diarrhea.* Our easy-to-brew Tummy Tea is a quick way to find relief.
IMMEDIATE BOWEL SOOTHING: Our large size tea bags have 2 to 3 times the amount of tea per bag compared to other brands, for a medicinal-strength brew. Our tea is CRC Kosher & has no gluten or FODMAPS.
HEATHER'S TUMMY CARE: We have tools to help you take control of IBS symptoms. From managing pain & bloating to dealing with constipation & diarrhea, our medical foods can help you lead your best life.
YOU'RE NOT ALONE: Heather's Tummy Care offers education & support for those living with IBS. Our teas, capsules & soluble fiber supplements can help manage symptoms with simple, effective lifestyle changes.

Whole-grain bread

Bestseller No. 1

Peanut butter cups

Bestseller No. 1

Jam

Sale

Bestseller No. 1

SoftSheen-Carson Let's Jam! Shining and Conditioning Hair Gel by Dark and Lovely, Extra Hold, All Hair Types, Styling Gel Great for Braiding, Twisting & Smooth Edges, Extra Hold, 14 oz

Hair Gel by SoftSheen-Carson Dark and Lovely Let's Jam, Shining and Conditioning Gel, Extra Hold, For all Hair Types, Styling Gel Also Great for Braiding, Twisting and Smooth Edges, Value Size 14oz
HAIR GEL: This Shining and Conditioning Extra Hold formula has micro-emulsion technology for great extra hold, shine and conditioning with up to 3X less breakage and no wax, no flaking and no drying alcohol.
EXTRA HOLD FORMULA: This hair gel provides a flake-free conditioning strong hold; It conditions and shines and is great for styling, braiding, smooth edges and twisting, taming frizz and flyaways.
STYLING PRODUCTS: We make an array of products for all types of curly hair, including moisture-sealing gels and leave-in sprays, rejuvenating oils, pomades, creams, butters and protective edge savers.
UNIQUE LOOKS: We help people of color celebrate unique looks and styles with an array of treatments, colors and styling products for all hair types: curly, wavy, natural, relaxed, transitioning and more.

Caramel Apple Pops

Bestseller No. 1

Lemon Hard candy

Bestseller No. 1

Nuts
Chocolate cookies

Bestseller No. 1

Pepperidge Farm Milano Cookies, Dark Chocolate, 20 Packs, 2 Cookies per Pack

INCLUDES: 20 .75-oz. packs (two cookies per pack) of Dark Chocolate Milano cookies
LUXURIOUS FLAVOR: Enjoy rich dark chocolate
CRISP AND DELICATE: Milano baked cookies are crisp in texture and delicate in flavor
SAVE SOMETHING FOR YOURSELF: Set aside time during your day to put yourself first and indulge with Pepperidge Farm Milano cookie
ON-THE-GO TREATS: Single-serving snack packs make it easy to take Milano cookies with you anywhere

Oat bar

Bestseller No. 1

Overnight Oats Bar Classic Blueberry, 11.7 Ounces, 9 ct

OVERNIGHT OATS. BUT BETTER: We re-imagined the guilt-free taste of overnight oats into the convenience, portability, and ease of a bar packed with fiber and 10 grams of whey protein
CLASSIC BLUEBERRY: Sometimes, you simply can't beat the classics. Our classic blueberry overnight oats breakfast bar is the perfect balance of sweet nostalgia and satisfaction with only 4 grams of sugar
HAND-ROLLED OATS YOU KNOW AND LOVE: We only use hand-rolled oats, letting each batch rest until they are ready for real fruit and pressed and cut into convenient, portable bars
GLUTEN FREE AND NON-GMO: We wouldn't put anything unhealthy in our overnight oats, so why would we put them in these high protein bars? And, even if you're living that gluten-free lifestyle, we've got your back! There is NO gluten in any of our products
GOOD SOURCE OF PROTEIN AND FIBER: The grains and fruit in each bar are here to help you get some yummy fiber in your diet, so you can win the day! Coupled with the 10 grams of whey protein, you'll be fueled up and ready to tackle whatever comes your way

Organic milk

Bestseller No. 1

Horizon Organic 1 % Low Fat Milk, 8-Ounce Aseptic Cartons (Pack of 18)

Contains 18 single serve milk cartons which are great for lunchboxes, snacks, travel and more, our shelf-stable milk boxes are a perfect alternative to juice boxes.
USDA Organic lowfat milk in a delicious chocolate flavor your kids will love
8g protein per serving, excellent source of calcium with 30% DV per serving
We're proud to be part of the National Organic Program, which prohibits the use of GMOs

Canned veggies

Sale

Bestseller No. 1

Del Monte Canned Fresh Cut Sweet Peas No Salt Added, 8.5-Ounce (Pack of 12)

RICH FLAVOR: The Del Monte sweet peas works great as a stand-alone accompaniment or a delicious ingredient to your favorite recipe. You can mix it with grilled chicken, seafood, and other veggies or add seasonings for an extra flavor kick
NATURALLY FRESH: Our canned peas are picked at the peak of freshness and packed within hours to lock in the crispness, flavor and nutrition in every bite
NO PRESERVATIVES: With no artificial flavors, non-GMO, and non-BPA, these peas are perfect for elevating any meal
NUTRITIOUS & DELICIOUS: Filled with three simple ingredients of peas, water, and sugar, they cook in minutes and save time when preparing your next meal
PREMIUM QUALITY: Del Monte has earned a reputation as being innovative and having dedication to its quality products. We strive to cultivate the best vegetables and fruits, work with family farmers and to help your family live a full life of vitality and enjoyment

Fruitcake

Bestseller No. 1

Pack of Pretzels

Bestseller No. 1

Snyder's of Hanover Mini Pretzels, Individual Packs, 1.5 Ounce, 48 Count

MINI PRETZELS: Crunchy pretzels offer all the delicious flavor of traditional pretzels in a crunchy, bite size snack
INDIVIDUAL PACKS OF PRETZELS: Single serve bags are perfect for stocking up your office, school, or pantry
SCHOOL SNACK: Our pretzels are non GMO Project Verified and made in a facility that does not process peanuts, so they're safe for nut free schools
GREAT LUNCH SNACK: These pretzels are the perfect size for a quick snack on the go, or for a crunchy side at lunch
Ships as pack of 4 shareable 12 ounce bags

Saltine Crackers

Bestseller No. 1

Premium Saltine Crackers, Family Size - 3 Boxes

Three family Size boxes of Premium Saltine Crackers, 6 packs per box
Crisp, square shaped crackers topped with sea salt
Perfect to pair with soups, stews, and chili
Top with peanut butter or cheese for a delicious snack
70 calories per serving

Fruit smoothies

Bestseller No. 1

NOKA Superfood Smoothie Pouches 6 Pack (Variety) | 100% Organic Healthy Fruit And Veggie Squeeze Snack Packs | Meal Replacement | Non GMO, Gluten Free, Vegan, 5g Plant Protein | 4.2oz Each

DELICIOUS AND REFRESHING SMOOTHIES: Each pack contains 6 fruit smoothie pouches, 1 of each flavor. Organic, Non-GMO, Vegan, Gluten-Free, Kosher. No artificial ingredients or preservatives. No refrigeration needed so you can take or keep them anywhere.
HEALTHY SNACK FOR ALL AGES: Our delicious smoothies are suitable for ALL ages! NOKA is made with a mix of organic fruits, veggies, 5g of plant protein, flax seed, healthy fats and antioxidant-rich superfoods for balanced nutrition on-the-go.
TAKE NOKA WITH YOU ANYWHERE: The convenient squeeze pack is the perfect size to toss in your bag. Enjoy NOKA as breakfast out the door, a healthy snack at work, pre/post workout or as the ideal backpacking food while on the trail running, hiking, camping, biking, etc!
A LIGHTER AND MORE REFRESHING SNACK: Eating NOKA is like biting into a ripe piece of fruit! Skip the dried fruit, trail mixes, jerky, processed energy bars, and other dried snacks, and enjoy a delicious and refreshing NOKA instead.
WHY ALL THE FUSS ABOUT SUPERFOODS? Our bodies are designed to absorb nutrients from real foods better than vitamin supplements or synthetic substitutes. Superfoods have incredibly high nutritional profiles and are backed by extensive supporting research, not to mention, they are delicious!

Granola bar

Bestseller No. 1

Quaker Chewy Granola Bars, Chocolate Chip, (58 Pack)

Includes 58 individually wrapped Chewy Granola Bars, Chocolate Chip flavor
New Look. Same great taste. (Packaging may vary)
Made with real chocolate and 9 grams of 100% whole grains.
100 Calories per bar.
Made with no artificial preservatives, artificial colors, or added colors.

Lemon Tea

Bestseller No. 1

Bigelow I Love Lemon with Vitamin C Herbal Tea Bags, 20 Count Box (Pack of 6) Caffeine Free Herbal Tea, 120 Tea Bags Total

Citrus Delight: I Love Lemon with Vitamin C Herbal Tea is an invigorating lemony tea. Caffeine free and the added hibiscus gives it a fruity tart aroma and flavor you can enjoy anytime. Enjoy as a hot tea or iced tea
Individually Wrapped: Bigelow Tea always come individually wrapped in foil pouches for peak flavor, freshness and aroma to enjoy everywhere you go! Gluten-free, calorie-free, and Kosher Certified
Try Every Flavor: There's a tea for morning, noon, and night time relaxation. Try our English Breakfast, Vanilla Chai, antioxidant Green Tea, decaffeinated teas, organic teas and a variety of our herbal tea bags
Blended and Packaged in the USA: In 1945 Ruth Campbell Bigelow created our first tea, Constant Comment, a strong, flavorful black tea blended with aromatic orange peel and sweet warming spices. Today, Bigelow is still 100% Family Owned
Bigelow Tea: Since 1945, Bigelow has been a leader in premium tea and are proud to be a Certified B Corporation - meeting the highest verified standards of social and environmental performance, transparency and accountability

Ginger thin cookies

Bestseller No. 1

Anna's Swedish Thins Ginger

Some things just don't change! A lot has happened since Anna Karlsson baked her very first ginger thins in her little bakery in the finer parts of Stockholm
Anna's

Gift Card to her favorite restaurant
Wellness Ideas for Pregnancy Care Package
Nothing is as important as having a safe 9-months pregnancy and bringing forth a healthy baby full of life. However, the health of the mother herself is of utmost importance at this stage. Here are some thoughtful wellness supplies she'd love:
Aloe Vera Facial Mask

Bestseller No. 1

Aloe Mask, Aloe Vera Peel Off Blackhead Remover Mask -Facial Mask- Peel off Face Masks-Aloe Vera Extract Facial Mask- Oil Control - Facial Moisturizing - Moisture Skin

♥【100% Natural & Pure】 - Formulated with the natural ingredients from aloe, it remover oils and all dirt and deeply clean the pore, a natural way to leave your skin cleaner with less visible pores.
♥【Effective Moisturizing】 - Essential nutrients contain Aloe Vera Extract to transport the nourishing and moisturizing nutriments via the strata corneum to the cells in all skin layers within a very short period of time, so as to moisturize and nourish the skin
♥【Deep Pore Cleaner 】- Aloe Peel Off Mask cleans up your skin clearly, smoothly and takes off impurities for clarifying skin, It contains Aloe Extract to soothe while moisturizing, ensuring skin feels soft and clean after every use.
♥【Oil Control 】- With very strong absorptivity, the mask can control oil, purify deeply the extra oil and dirt from inside the skin, so as to shrink pores and strengthen skin, and remove Blackheads, impurities and unwanted particles in your Skin Surface Cells
♥【Tips】Mild blackheads, once a week, moderate blackhead, twice weekly, severe blackheads, 2-3 times a week. We recommended that dear customers use the point on the hands and ears then apply on the face. if there is a feeling of being unwell, please stop at once. If you receive a damaged product, please contact us immediately and we promise to refund or resend a new one.

Safe Hemorrhoid-relief products

Sale

Bestseller No. 1

BHI Hemorrhoid Relief Natural, Safe Homeopathic Relief - 100 Tablets

NATURAL HEMORRHOID RELIEF - BHI Hemorrhoid tablets relieve hemorrhoid discomfort, rectal itching, burning and swelling.
EASY TO USE DISSOLVABLE TABLET - Comprehensive formula of 8 active ingredients to support hemorrhoid relief from the inside out. Not a messy cream or suppository.
HOMEOPATHIC APPROACH - Homeopathy treats symptoms with a micro dose of an active ingredient to stimulate the body's own defenses. Our approach combines multiple potent actives, in multiple concentrations for greater relief of more symptoms.
SAFE, EFFECTIVE RELIEF - All BHI tablets have no known interactions with other medicines or supplements and are non-addictive.
QUICK DISSOLVE TABLETS - Easy to use, dissolvable tablets for fast, convenient relief whenever symptoms start. This safe formula can be taken daily, or as needed during symptom flare ups.

Emergen-C Packets

Sale

Bestseller No. 1

Vibrating Eye Massager

Sale

Bestseller No. 1

Finishing Touch Flawless Contour Vibrating Facial Roller & Massager, Rose Quartz

Each package includes 1 controlled vibrating facial roller and massager, an under eye press and 1 AA battery.
The next generation OF facial rolling: flawless contour combines a controlled vibrating technology with genuine Rose Quartz stone.
Flawless contour comes with 2 genuine Rose Quartz attachment heads: a facial roller and under eye press.
Facial roller is designed to help stimulate circulation, promote collagen production, and help reduce the appearance of fine lines and wrinkles.
Under eye press: helps reduce puffy eyes and dark circles. Refrigerate the eye press prior to use to help improve the performance and the reduction of puffy swollen under eyelid.

Pack of Organic Prenatal Juice

Bestseller No. 1

Garden of Life Mykind Organics Prenatal Daily Whole Food Vitamins Tablets for Women, Fruit, 90 Count (Pack of 1)

PRENATAL MULTIVITAMIN: Specially formulated women's multivitamin made from nutritious and organic whole foods
MOM TO BE: Our organic prenatal multivitamin for women is designed for pre conception, pregnancy and lactation support
MULTIVITAMIN WITH IRON: With 18mg iron and 600mg Folate, this prenatal with folate helps support healthy neural tube development
VITAMINS AND MINERALS: One whole food multivitamin packs 21 essential vitamins and minerals plus organic ginger and lemon peel to help fight nausea
CERTIFIED ORGANIC MULTIVITAMIN: Vegan, gluten free, non GMO verified whole food multivitamins with NO synthetic binders or fillers

Compression socks

Bestseller No. 1

Copper Compression Socks Women & Men Circulation(6 pairs) - Best for Running, Nursing, Hiking, Recovery & Flight Socks

UPGRADE YOUR COMPRESSION SOCKS DRAWER! - With all the tasks of work and family (and of life itself!) we may forget to pay attention to and maintain the health of our legs. COMPRESSION SOCKS IS PROVEN to allow you to enhances circulation and increase energy, prevent swelling, All day comfort.Our compression socks are a changer for life - Young or old, male or female, active or less active, Our compression socks are the answer to great-feeling, healthy looking legs.
POWER OF COPPER - Copper is an essential element vital for the normal functions.It have extraordinary power.Our copper infused compression socks will do a lot more! We extended its natural property, through the magic of modern technology, add on the extra benefits of regular compression socks, and then with the effects of copper.Targeted compression zones provide varying levels of support from moderate to extra firm .Give you best support!
UPGRADE MATERIAL-We carefully designed and manufactured our compression socks to provide premium support,moisture wicking material is combined with copper ions, help to keep feet dry.High performance material and temperature control, keeping your muscles cool during workouts and warm during rest. Comfortable wide top band prevents rolling gives you compression without sacrificing comfort, 360-degree stretch for greater flexibility and durability, great for everyday use.
VALUE PACK - Each pack includes 6 pairs of compression socks. Our design of comfort and style comes at a very affordable price in comparison. There are available in different fabrics and colors. They are discreet and look like the ordinary socks you have already wear to work. Our socks are universally suitable for all work.Whether you are an athlete,teacher,flight crew,receptionist, office worker, pregnant, elderly ,they'll work for you as you work for yourself and your family.
100% "PERFECT FIT" GUARANTEE - We're on a mission to help everyone feel best, because feeling energized, comfortable, sets us up to rise to our potential. We're here to restlessly support you, I do more and go further in style and comfort.If you are not happy with the purchase for any reasons, contact us for an exchange or 100% refund with no questions asked.

Cocoa Butter Lotion

Sale

Bestseller No. 1

Palmer's Cocoa Butter Formula Daily Skin Therapy Body Lotion with Vitamin E, 13.5 Ounces

DEEP HYDRATING LOTION: This 24-hour cocoa butter daily moisturizing body lotion features a light cocoa scent & provides deep hydration for all skin types, from normal to dry to eczema prone skin.
SPECIAL FORMULA: This lotion is made with Cocoa Butter to naturally moisturize & Vitamin E to help improve the appearance of scars, stretch marks & skin imperfections, giving a more even & toned appearance.
FINEST INGREDIENTS: We strive to use only the finest natural, raw ingredients to bring you soft, hydrated & beautiful hair & skin. We support sustainable production of Shea & Cocoa Butter & Coconut Oil worldwide.
CHOOSE WHAT'S REAL: Our beauty products & hair & skin treatments feature real high-quality, plant-based ingredients in formulas that really work to hydrate & soften, from lip balm to bar soap to body butter.
PALMER'S SKIN CARE: Our Cocoa Butter, Coconut Oil, Shea Butter, Olive Oil, & Vitamin E product lines include creams, balms, lotions, oils & soaps for hand & body, face, lip, sun care, hair care & pregnancy & stretch mark care.

Apricot Oil

Sale

Bestseller No. 1

NOW Solutions, Apricot Kernel Oil, Hair Moisturizer, Rejuventaing Skin Oil, Softens Fine Lines, 16-Ounce

SOFTENS FINE LINES: 100% Pure Apricot Oil is a rejuvenating natural oil that's ideal for softening fine lines and restoring a healthy glow to skin.
MOISTURIZES DRY HAIR/NON-GMO PROJECT VERIFIED/VEGAN/HEXANE FREE: Rich in essential fatty acids, this gentle oil has excellent restorative properties that promote soft, radiant hair and help to soothe dry skin.
NOW Solutions is the next step in the evolution of personal care products, formulated with the finest functional ingredients from around the world. NOW Solutions products avoid harsh chemical ingredients in our formulations, to provide a more natural product line. NOW Solutions products are not tested on animals. NOW Solutions products are analytically tested to assure the highest quality.
GMP Quality Assured: NOW closely adheres to both mandatory U.S. FDA Current Good Manufacturing Practices (CGMP) regulations and voluntary Natural Products Association (NPA) Good Manufacturing Practices (GMP) regulations. Good manufacturing practices ensure compliance with sanitation, processing, documentation, and testing requirements that are designed to promote consistent, highly reproducible product quality and safety.
Packaged in the USA by a family owned and operated company since 1968

Stress balls

Bestseller No. 1

JA-RU Stretchy Balls Stress Relief (Pack of 3). Soft Stress Toys for Kids Pull / Stretch. Stress Balls for Adults Anxiety Hand Therapy or Sensory Fidget Relaxing Toy. Plus 1 Ball | 401-3p

(Pack of 3) Stretchy Ball! Squeezable Delicious , Bouncy and Soft makes it easy and safe for kids to use. For Children and Adults Can be used for Stress Ball For Adults Anxiety and Children Relief, Autism Toys, Fidget Stress Toys for Sensory Kids, Sensory Balls, Hand Therapy, Classroom Teacher Help.
Squishy Stress Relief Balls! Mold, pinch and squish this Stretchy Dough Ball in your hands at work for stress relief and to stimulate circulation in your hands, arms and fingers.
Designed to last! Stretch them, Squeeze them, and Bounce them. You can even wash them. Stress relief balls. Pull and Stretch Ball. Nice balls stress balls. Therapy Putty Ball.
Party toys in bulk, Toys for Kids Party, bulk toys, kids toys, Boys Toys, party supplies, Great for Physical and Occupational Therapy, Add, ADHD, Stress Relief and Release, Calming, Relaxing, Autism, Anxiety, Anti Stress, Sensory toys, Fidget Toys, Tactile Game, Quiet Toys, party games, teen party favor, Pastime toy Game, Toys in Bulk, Handball Rehab, Sensory toys for Autistic Children.
USA Brand JA-RU. ASTM Tested. Top Quality & Safety. Party Favor, Giveaways, Prizes, Goodies, Stocking Stuffers, Rewards, Incentives, Pinata Filler, Birthday Bag, Reward, Carnival Christmas Halloween, Summer Camp, Add, ADHD. Cool Stuff Toys in Bulk.

Glorious Glow Facial Wash

Bestseller No. 1

CeraVe Hydrating Facial Cleanser | Moisturizing Non-Foaming Face Wash with Hyaluronic Acid, Ceramides & Glycerin | 16 Fluid Ounce

[ DAILY FACE WASH ] Gentle cleansing lotion with hyaluronic acid, ceramides, and glycerin to help hydrate skin without stripping moisture. Removes face makeup, dirt, and excess oil, provides 24-hour hydration and leaves a moisturized, non-greasy feel.
[ NON-FOAMING CLEANSER ] Moisturizing facial cleanser with a lotion-like consistency feels smooth as it cleanses, even on sensitive, dry skin. Paraben-free, fragrance-free, soap-free, non-comedogenic, non-drying, and non-irritating. Certified by the National Eczema Association
[ ESSENTIAL CERAMIDES ] Ceramides are found naturally in the skin and make up 50% of the lipids in the skin barrier. All CeraVe products are formulated with three essential ceramides (1, 3, 6-II) to help restore and maintain the skin's natural barrier
[ DERMATOLOGIST RECOMMENDED ] CeraVe Skincare is developed with dermatologists and has products suitable for dry skin, sensitive skin, oily skin, acne-prone, and more
[ MULTI-USE SKINCARE ] Skin Cleanser for face and/or body and can be used as a hand wash. Suitable for daily cleansing morning (AM) and night (PM)

Lavender Oil

Sale

Bestseller No. 1

NaturoBliss Lavender Essential Oil, 100% Pure Therapeutic Grade, Premium Quality Lavender Oil, 4 fl. Oz - Perfect for Aromatherapy and Relaxation

PREMIUM QUALITY AROMATHERAPY ESSENTIAL OIL: 100% Pure and Natural Lavender Oil; Steam Distilled; Great for Aromatherapy and Relaxation. Sweet therapeutic fragrance that freshens your mind and soothes your soul. Improves mood, cures sinusitis, sore muscles, Acne, fatigue, Eczema and Insomnia.
100% PURE & NATURAL LAVENDER OIL- NaturoBliss oils are exactly that!! Many oils being sold online make that claim but are in fact made of natural isolates and mixtures. Each essential oil is tested by an independent lab for its constituents which is why every bottle comes with a Quality Guaranty.
PREMIUM THERAPEUTIC GRADE & PREMIUM QUALITY – All NaturoBliss Essential Oils are tested by an independent lab to test the efficacy of each oil. Each oil is tested for its constituents as well as to have no fillers, additives and to be undiluted.
HIGH QUALITY GLASS BOTTLE PLUS FREE GLASS DROPPER: The Oil is shipped in high quality glass infused with a UV colored coating to protect essential oils against sunlight and degradation. It also comes with a free premium quality glass dropper for ease-of-use for just a few drops of oil at a time.
NATURAL ESSENCE - AMAZING BENFITS OF LAVENDER OIL: Lavender Oil has a relaxing aroma. Also, it reduces stress & depression, eases headaches and insomnia, and is most effective for skin care. LAVENDER OIL BLENDS WELL WITH - Bergamot, Cedarwood, Clove, Clary Sage, Geranium, Helichrysum, Lemon, Neroli, Patchouli, Rose, Rosemary, Sandalwood and Vetiver.

Glucose Tablets

Bestseller No. 1

TRUEplus® Glucose Tablets, Raspberry - 50ct

Contains 4 grams of Fast-Acting Carbohydrates per Tablet
Fat Free, Gluten Free, Sodium Free
50-count bottle, ideal for use at home
Made in the USA
Raises Low Blood Sugar and Boosts Energy

Puke Bags

Sale

Bestseller No. 1

MP Mozzpak Vomit Bags – 24 Pack – 1000ml Emesis Bags – Leak Resistant, Medical Grade, Portable, Disposable Barf Bags, Puke, Throw Up, Nausea Bags for Travel Motion Sickness, Car & Aircraft, Kids, Taxi

🔷 CONVENIENT AND EASY TO USE: This barf bag has a big opening rim that perfectly fits the mouth area to prevent spillage. It is also easy to wrap up and dispose of after vomiting.
🔷 COST-EFFECTIVE: The efficiency of this product is worth the price. This 24-pack puke bag will prevent vomit fluids from spilling all over your clothes, car seat, carpet saving you from paying for cleaning services. These bags are necessary for taxis and car service providers.
🔷 LIGHTWEIGHT: It is a hand-carry one- sized emesis bag with 1000ml and can be easily tucked anywhere for easy access when urgently needed.
🔷 SECURE AND SEALED: With its closure system, twist the barf bags into a notched ring that helps seal odors, making them perfect for travel.
🔷 VERSATILE USES: This disposable vomit bag can also be used as throw-up bags for motion and air waste. And this is also very useful in throwing waste products like spoiled food.

Organic toning oil

Sale

Bestseller No. 1

Mother's Special Blend All Natural Skin Toning Oil, 8-Ounce

Enjoy the natural fragrance of pure cocoa butter; no chemicals, preservatives, artificial colors or perfumes
Tones skin and helps prevent stretch marks
Rich, natural ingredients
Excellent for massage. Please note: Color changes from clear to cloudy are normal due to extreme cold temperatures and easily remedied by placing the bottle with the cap sealed in hot water for 5-10 minutes
Apply daily after a bath or shower when skin is warm and moist

Salt lamp

Sale

Bestseller No. 1

Himalayan Glow Natural Pink Salt Lamp, Crystal Salt Lamp Night Light with (ETL Certified) Brightness Control Dimmer Switch, Wooden Base & Salt Lamps Bulb | 6-8 LBS

Himalayan Salt Lamp is made from salt crystals from the Himalayan Mountains. Unlit, the crystal's rough-hewn, irregular surface looks Pink. When lit with the included 15-watt bulb, It gives a warm amber glow.
The best gift to all the people you deeply love, soft light to help create a comfortable environment, to clean the air, to help them relieve mental pressure
Crystal salt Lamp comes with 100 present natural Neem wooden base: Better than other Wooden materials. It is more durable, shrink-resistant and termite-resistant
It's right at home in the center of coffee table, bedside table and also beautiful an accent for meditation and yoga spaces. Himalayan Glow salt Night lights is a perfect gift for anyone and anytime
Customer satisfaction: We always stand behind our products and we listen to our customers. If for any reason you feel Our salt Lamp is not for you, we offer a 30-day money back guarantee

Peppermint foot cooling cream

Bestseller No. 1

The Body Shop Peppermint Intensive Cooling Foot Rescue, 3.5 Fl Oz

Massage our cooling peppermint foot cream onto hard skin and heels at night to soothe and refresh your feet
Infused with English peppermint essential oil, our minty fresh foot cream comes to the rescue of tired, dry feet to keep you on your toes
Softens and intensively hydrates
Expert care for active feet
Community trade peppermint essence oil from Norfolk, England

Foot cream

Bestseller No. 1

Gold Bond Ultimate Softening Foot Cream with Shea Butter, Leaves Rough, Dry, Calloused Feet, Heels, and Soles Feeling Smoother and Softer, Includes Vitamins A, C, E, and Silk Amino Acids, 4 Ounce

INCLUDES: One (1) 4-oz. tube of Gold Bond Ultimate Softening Foot Cream With Shea Butter to Soften Rough Calloused Feet
RESTORE AND MAINTAIN SKIN'S YOUTHFUL APPEARANCE: The unique silk peptide matrix is formulated with vitamins and shea butter to soften and revitalize your skin
SOFTENING FOOT CREAM: Formula moisturizes rough dry skin to reveal soft skin
FRESH SOFT SCENT: Soft shea butter formula with a fresh soft scent
DERMATOLOGIST-TESTED: This Gold Bond Ultimate Softening Foot Cream with Shea Butter has been tested by dermatologists and is hypoallergenic

Organic Bathing Herbs

Bestseller No. 1

California Baby Chamomile and Herb Bubble Bath | No Tear | Pure Essential Oils for Bathing | Hot Tubs, or Spa Use | Moisturizing Organic Aloe Vera and Calendula Extract |(13 fl. ounces)

Warm, Relaxing Bubble Bath – Formulated to help ease restless kids into getting ready for bed, scented with chamomile, geranium, and sweet orange essential oils to calm nerves, stress, and emotions.
Hydrating Plant Emollients – The added organic Aloe Vera and Calendula extract are gentle on sensitive or allergy prone skin, including eczema for soft, soothing relief.
Supports Mom and Dad – Beyond helping kids unwind our revitalizing bubble bath can help parents let go of stress, anxiety, or tension after a long day at work.
Safe – Never tested on animals, our kid's bubble bath does not contain any SLS, sulfate, gluten, soy, dairy, and oat to help protect and moisturize baby soft skin.
Developed by a mom. Family owned & operated. All California Baby products are blended & manufactured in California Baby's own FDA registered facility in Los Angeles, California.

Organic Purified Coconut Oil

Bestseller No. 1

Leave-In Hair Conditioning

Bestseller No. 1

Sun Bum Revitalizing 3 in 1 Leave-In Conditioner Spray Detangler | Anti Frizz , Paraben and Gluten Free, Vegan, and Color Safe with UV Protection | 4 oz

REVITALIZING 3-IN-1. By far the most "borrowed" item from our beach house, this Leave In helps detangle, condition and protect even the most damaged locks! Enhance and restore hair while controlling frizz and preventing split ends.
EVERYDAY HAIR TREATMENT. This special vegan blend helps restore moisture, repair damage, reduce tangles and slow color fading with sunflower seed oil and quinoa protein. It's perfect for all hair types and will leave your hair smooth and shiny!
HOW TO USE. Spray in wet or dry hair, comb through or tousle with fingers for hydrated, soft, and tangle free locks. No need to rinse! Sonny's Tip: For tight and tricky knots, spray liberally and use a wide tooth comb.
PROTECT YOUR HAIR. The key to maintaining healthy locks is healthy, natural ingredients. This revitalizing hair product is enriched with Coconut Oil and Banana and Pulp, and is Vegan, Gluten, Cruelty and Paraben Free. It's gonna be your new fave!
TRUST THE BUM. What does that mean? It means trust us, the ones who live on the beach and need products that work on the most intense days in the sun. The simple truth is, when you make products to protect the ones you love, you make 'em better.

Organic Deodorant

Sale

Bestseller No. 1

Native Deodorant - Natural Deodorant for Women and Men - Vegan, Gluten Free, Cruelty Free - Contains Probiotics - Aluminum Free & Paraben Free, Naturally Derived Ingredients - Coconut & Vanilla

Aluminum Free- Native Deodorant isn't a chemistry experiment, and is made without aluminum, parabens, phthalates, and talc. Natural deodorant contains naturally derived ingredients.
Effective Protection- We tested thousands of ingredients before finding a recipe that feels light and fresh under your arms, but provides you with effective protection against odor
Goes on Easy- Native Deodorant is a solid deodorant that you can apply easily. We also use both safe, synthetic, sustainable fragrances (free of phthalates) and natural fragrances
Cruelty Free- Native Deodorant never tests on animals, except humans who volunteer to try Native Deodorant
For Men and Women- Native's high performance award winning formula is strong enough for both men and women. All you have to choose is your favorite Coconut & Vanilla scent

Back Massager

Sale

Bestseller No. 1

Shiatsu Neck and Back Massager with Soothing Heat, Nekteck Electric Deep Tissue 3D Kneading Massage Pillow for Shoulder, Leg, Body Muscle Pain Relief, Home, Office, and Car Use

8 Deep-Shiatsu Kneading Massage Nodes. Our neck massager help you better with alleviate muscle soreness, ease neck stiffness, eliminate constant fatigue, and relax yourself after a long day work
Easy and Safe to Use. Built-in infrared advanced soothing heat function, the massager will improve your blood circulation, and it is settled within 15 minutes overheating auto-shut off protection. (Can be turned off manually)
Adjustable Intensity. This shoulder massager has 3 speed strength level, so you can get the best pressure to relieve muscle pains and the long handle straps can be used to adjust the massage position and strength as well
Durable and Comfortable Matreial. Made of high-quality PU leather and breathable mesh fabric, Nekteck back massager is easy to use and clean. (The zipper is reversed design)
Great Gift Choice for who you loved. Perfect for home, office, car and travel use, it has a AC adapter and a Car adapter (all are UL listed);1 year warranty and life-time support from Nekteck, just get this massager to your friends and families

Shea Buttercream

Bestseller No. 1

Bath bomb rocks

Sale

Bestseller No. 1

Oil-free Facial wipes

Sale

Bestseller No. 1

Clean & Clear Oil-Free Makeup Dissolving Facial Cleansing Wipes to Remove Dirt, Oil, Makeup & Waterproof Mascara, 25 ct.

25-count of Clean & Clear Oil-Free Makeup Dissolving Facial Cleansing Wipes to easily cleanse skin and instantly dissolve dirt, oil and makeup, including waterproof mascara
These disposable face wipes gently cleanse skin without leaving behind any oily residue and are large enough in size to cleanse your entire face
Incredibly convenient and easy-to-use, these makeup remover wipes refresh skin in one simple step and are suitable for all skin types, including normal, oily & combination skin
These pre-moistened facial cleansing wipes clean deep down to the pores resulting in skin that feels perfectly clean and refreshed
Allergy- and ophthalmologist-tested, their gentle formula that is safe for use around the sensitive eye area and can be used by contact lens wearers

Calendula Oil

Bestseller No. 1

Calendula (Marigold) Essential Oil - 2 fl oz -100% Pure and Natural - Therapeutic Grade - Grandma's Home

100% Pure and Natural! Grandma's Home Essential Oils are all organic, therapeutic grade with no additives or chemicals. Our essential oils are vegan and cruelty free, offering a superior experience.
Aromatherapy Benefits. Our premium oils offer incredible health and wellness benefits. Promotes the reduction of anxiety and depression while promoting relaxation and calmness when used with an aroma diffuser. All of our oils can be diluted and applied safely to your skin. Upgrade your massage, yoga meditation and even your bath time experience with elevated satisfaction.
Unique and Beautifully Fragrant. Grandma's Home Essential Oils have incredible, refreshing long-lasting scents that boost healing properties all day long.
DIY Friendly. Get creative! Our oils blend beautifully and allow you the freedom to create special beauty, skin and wellness products. Make special soaps, candles or lotions - the sky is the limit!
With over 70 VARIETIES. Grandma's Home soothing essential oils are perfectly suitable for your blending and pairing needs.

Vitamins B6

Sale

Bestseller No. 1

Lush Magic Muscle Massage Bar

Bestseller No. 1

Idson Muscle Roller Stick for Athletes- Body Massage Sticks Tools-Muscle Roller Massager for Relief Muscle Soreness,Cramping and Tightness,Help Legs and Back Recovery,Black Green

MUSCLE ROLLER STICK to ease and condition muscle soreness and aid recovery, reduce stiffness and pain before and after workouts, exercise, running and training. With regular use improve your strength, circulation and reduce risk of injury.
GREAT DESIGN - Made from high quality industrial strength materials and built to last a lifetime, with thermoplastic rubber and polypropylene handles for an ergonomic grip and 9 ABS independent rollers on steel rod core.
VERY PORTABLE - Only 17.5x1.5 inches(44cm/2.5=17.5inch) and 9 oz this is the ideal travel stick to take to the gym, before and after training, workouts and sports fields, fits into most kit bags easily, robust and water resistant.
Muscle Roller Sticks are recommended by physical & massage therapists and personnel trainers and used by thousands to enhance their workouts and physical exercise experience and recovery. Perfect for calves, hamstrings, back, glutes, quads, neck and shoulders.
Satisfaction assured,If you have any questions, please feel free to contact us.

Bubble bath luxury products

Bestseller No. 1

Home Spa Gift Basket - Honey & Almond Scent - Luxury Bath & Body Set For Women and Men - Contains Shower Gel, Bubble Bath, Body Lotion, Bath Salt, Bath Bomb, Bath Puff & Handmade Weaved Basket

COMPLETE SPA GIFT SET ✿ Indulge your senses with a luxurious at-home spa treatment! Beautifully packaged in an elegant woven basket, this bath gift set makes for an extraordinary gift, and adds a lovely touch to the bathroom. Contains a Shower Gel(240ml), Bubble Bath(240ml), Body Lotion(120ml), Bath Salt(100g), Bath Bomb(70g) Flower Shaped Bath Puff and Handmade Weaved Basket for decor or storage.
HONEY & ALMOND SCENT ✿ The sweet, nutty fragrance of Honey & Almond will carry you away into sudsy paradise! This delicious fragrance is infused with rich, buttery notes and conjures the image of a warm baked treat on a snowy day. Let your body soak up the goodness while you pamper your skin with the finest bath products.
GREAT FOR YOUR SKIN ✿ Why waste money on chemical-laden skincare that may harm your body and the environment? These luxury bath accessories are PARABEN-FREE and NEVER TESTED ON ANIMALS. In addition, they're made with Shea Butter & Vitamin E to soothe, moisturize and protect your skin. All ingredients used in this spa basket are carefully sourced and clearly displayed for your benefit.
THE IDEAL HOLIDAY GIFT IDEA ✿ Find the way to your woman's heart & delight her with something truly special when presenting this gift of sheer indulgence! Personalize it with a thoughtful written message on the enclosed gift note to win the heart of your Girlfriend, Wife, Mom, Sister, or Friend. What better way to celebrate Birthdays, Anniversaries, Christmas, Mother's Day,Easter Day & Thanksgiving with the ultimate beauty spa gift basket, Armed with our array of lavish bath accessories!
100% SATISFACTION GUARANTEE ✿ Here at Lovery, your complete satisfaction is our main priority! We're sure you'll adore this deluxe home spa gift basket - but in case of any order-related issues, feel free to contact us for five-star customer service. We promise to do everything in our power to make it right!

Milk of Magnesia

Bestseller No. 1

349928 Laxative Phillips Milk Of Magnesia Liquid 12oz Original Bt by Bayer Consumer Products -Part no. 349928

Phillips' Milk of Magnesia Original Flavor liquid laxative works with the body's natural process to relieve occasional constipation and helps you get back to regular.
Formulated with Magnesium Hydroxide, Phillips' Milk of Magnesia offers cramp-free, gentle relief of occasional constipation without the use of harsh stimulants. Gives you gentle, overnight relief.
This classic, medicine-cabinet standard is available in three liquid flavors: Original, Wild Cherry, and Fresh Mint.
The #1 Milk of Magnesia brand, Phillips' trusted name has over 140 years of trusted digestive health expertise.
This product ships as one 12-fluid ounce bottle.

Tummydrops Ginger

Sale

Bestseller No. 1

Natural Ginger Tummydrops (Resealable Bag of 33 Individually Wrapped Drops) Certified Oregon Tilth USDA Organic, Non-GMO Project, GFCO Gluten-Free, and Kof-K Kosher

THE TRUSTED NAME FOR DIGESTIVE HEALTH. For over 10 years, tummydrops have been the trusted natural approach to your family's digestive health & upsets. Each batch is 3rd party tested for strength & purity. Want a copy? Contact us with the lot number on the back.
FORMULATED BY DIGESTIVE EXPERT DR. DUSTIN JAMES, MD. A collaboration of science & nature, tummydrops were formulated through clinical trials by Dr. Dustin James, MD, a Board-Certified Gastroenterologist, for his own patients & are now available to everyone.
RECOMMENDED BY HEALTH CARE PROFESSIONALS. Tummydrops are recommended as a natural way to assist with symptoms common in nausea, upset stomachs, motion sickness, morning sickness, VR sickness, & for other digestive complaints.
MADE WITH A PATENT-PENDING ORGANIC GINGER EXTRACT only available with tummydrops, which may assist with occasional nausea, upset stomach, morning sickness, & motion sickness*. Natural ginger tummydrops are one of our strongest & spiciest flavors & may be too intense if you do not like the taste of ginger or spicy things. PLEASE VISIT OUR INTENSITY & FLAVOR SCALE ON THIS PAGE BEFORE BUYING TO MAKE SURE YOU ARE BUYING THE BEST TUMMYDROP FOR YOU.
KNOW BEFORE YOU BUY-THE DIFFERENCE IS REAL. Unlike other digestive lozenges, tummydrops are designed by an EXPERT DIGESTION PHYSICIAN and supported by REAL CLINICAL SCIENCE. Unlike other lozenges with rice syrup, tummydrops use InfantSafe brown rice syrup which is certified & tested to NOT contain heavy metals like arsenic. TUMMYDROPS ARE THE ONLY natural digestive lozenge 3rd party CERTIFIED Oregon Tilth USDA ORGANIC, GLUTEN-FREE (GFCO), KOSHER (Kof-K), and Non-GMO PROJECT

Breath Mints

Sale

Bestseller No. 1

BREATH SAVERS Sugar Free Mints, Wintergreen, 0.75 Ounce Roll (Pack of 24)

Includes 24 rolls of BREATH SAVERS Sugar Free Wintergreen Mints (0.75 ounces per roll)
Refreshing wintergreen flavor
Iconic roll of mints fits easily in your pocket, purse, or desk
Sugar-free mints packaged for everyday on the go ease
Make life at home sweeter with chocolate baking supplies and decorations

Skin calm balm

Sale

Bestseller No. 1

Lemon essential oil

Bestseller No. 1

Gya Labs Lemon Essential Oil - Mood Lifter for Healthier Skin and Cleaner Homes 10ml - 100 Pure Natural Therapeutic Grade Lemon Oil Essential Oils for Aromatherapy Diffuser and Topical Use

Zesty Citrus - Our lemon essential oils radiate Tangy Citrus Aroma as if you are peeling Fresh Lemon Rinds. With hints of Sweet Lemony Notes, our essential oils lemon cleanses oily skin, uplift mood and great for cleaning.
Diffuse or Topical - Use lemon essential oil for diffuser to Uplift Your Mood. Blend essential oil lemon with carrier oils for topical use to Cleanse Oily Skin, or mix with cleaning agents for Natural Home Cleaning.
Healthier Skin, Happier Days - Lemon oils help to Balance Oily Sebum on skin and Boost Positive Emotions with its lemony aroma. Indulge in your Fresh and Glowing Complexion, and be Filled With Positivity for more of Life's Joyful Moments.
Clean as New - Lemon oil for cleaning is the Perfect Addition to your Household Cleaners as it Cleanse Your Home of micro-baddies and persistent stains. Feel Safe and Sound in your Purified Space that comes with a Refreshing Citrus Scent.
Natural Ingredients - Gya Labs organic lemon essential oil cold pressed is cultivated in Italy and Steam Distilled to perfection. This lemon essential oil organic is perfect for aromatherapy diffuser, to apply essential lemon oil for skin, or use essentail oil lemon for cleaning.

Sephora Gift Card

Bestseller No. 1

Sephora Gift Card $50

Sephora offers a vast and diverse selection of prestige beauty products online and in our 250 stores nationwide.
From classic brands like Clinique, Bare Essentials, Dior and Philosophy to hard-to-find brands like MAKE UP FOR EVER and Fresh, you have easy access to over 13,000 products and more than 200 brands.
Card is redeemable for merchandise sold at Sephora stores, on online, or at Sephora inside JCPenney stores.
No returns and no refunds on gift cards.

Manicure set

Bestseller No. 1

AUTENPOO Nail Clippers, Pedicure Kit 26 in 1 Manicure Set, Professional Nail Kit for Pedicure & Manicure, Pedicure Tools with Toenail Clippers and Fingernail Clippers (Brown)

🌹 😍 26 Pieces Complete Nail Kit: 26 in 1 manicure set include facial care/ hand care/ foot care. Total nail clipper set comes with a leather case, make each conponent wear out less easily.
🌹 😍 Top Quality: The pedicure kit is made of sturdy stainless steel, and smooth zipper design. Easily to close and open. The nail clippers are sharp and waterproof, do not easy to rust.
🌹 😍 Light Weight and Portable: 26 pieces pedicure tools all in a portable case, convenient to carry out or just home use. 6.2 inches long and 4.7 inches wide.
🌹 😍 Ideal gift: Multifunctional nail set meet all you need. The best gift for friends, family members, lover to manicure and pedicure.
🌹 😍 Precaution: For a long lasting, it's best to keep the tool clean and dry after using, and put it back in the case after each use.

Organic hand cream

Bestseller No. 1

J.R. Watkins Natural Moisturizing Hand Cream, Hydrating Hand Moisturizer with Shea Butter, Cocoa Butter, and Avocado Oil, USA Made and Cruelty Free, 3.3oz, Aloe & Green Tea, Single

REVITALIZE YOUR SKIN: Leave your hands soft, smooth, and healthily moisturized with J.R Watkins nourishing hand cream. Made with shea butter, cocoa butter, and avocado oil, our hand cream nourishes and hydrates to improve the look and feel of dry, aging, or cracked skin.
INSPIRED BY NATURE: Give your skin the best with a natural moisturizing hand cream. We believe in creating high-quality products with ingredients from natural sources that work even with sensitive skin. Never have to worry about irritating parabens, dyes, or phthalates.
DELIGHTFUL SCENT: This is more than just a hand cream moisturizer, it's a treat for your senses. You'll love the pleasant scent that uplifts your spirits with every application. Liberally apply our shea butter hand cream before bed and slip into a relaxed state of mind.
100% CRUELTY-FREE: J.R Watkins is proudly certified and recognized by Leaping Bunny as a brand that doesn't test on animals. Get a cleansing hand cream crafted with a conscience.
MADE IN THE USA: Since 1868, right in the USA. That's 150 years of experience and thousands of satisfied customers.

Prenatal Vitamin Gummies

Sale

Bestseller No. 1

Vitafusion Prenatal Gummy Vitamins, 90 Count (Packaging May Vary)

From America's #1 Gummy Vitamin Brand
Gentle on the stomach with no iron added
Made with high-quality, purified fish oil that has been tested for mercury and PCBs.
Contains NO high-fructose corn syrup, NO gluten and NO synthetic (FD&C) dyes
Recipient of the 2018 ChefsBest Excellence Award. The ChefsBest Excellence Award is awarded to brands that surpass quality standards established by independent professional chefs.

Colorful blanket

Bestseller No. 1

ART & ARTIFACT Fringe Throw Blanket - Chunky Knit Decorative Warm Acrylic Afghan - 48" x 70" - Bright Striped Colors

FRINGE THROW BLANKETS - Keep a blanket handy to bundle up with whenever the mood strikes, but make sure it's also stylish enough to be displayed on the arm of a chair or the back of a couch, too! These versatile throws have you covered.
CLASSIC COMFORT - With a nostalgic, snuggle-worthy design, the chunky knit throws are featured in an elegant solid cream, or a soothing Seafoam green woven with wispy white threads.
SOFT AND COZY - There's nothing better than the super soft feel of a blanket as you curl up with a good book, and these lightweight throws keep you comfortably warm without weighing you down.
SIZED FOR TWO - 100% acrylic throws measure a generous 50" x 60", so they make a luxurious way to cuddle up on the sofa with your favorite person during a chilly night.
GREAT GIFT - Perfect for bedrooms, guest rooms and living rooms, these throw blankets make a useful housewarming, bridal shower, birthday or holiday present.

All-purpose surface cleanser

Sale

Bestseller No. 1

Soft Scrub All Purpose Surface Cleanser, Lemon, 36 Ounce (Pack of 3)

Improved formula now packs even more cleaning punch in a faster and easier to rinse formula.
Perfect for powerful cleaning on sinks, showers, and toilets and removing tough stains from bathroom and kitchen surfaces.
Leaves behind a fresh lemon scent once you're done cleaning.
This product is Orthodox Union certified Kosher.
This package includes three 36 fluid ounce bottles of Soft Scrub Lemon Cleanser.

Neck wraps

Bestseller No. 1

GENIANI Microwavable Heating Pad for Neck and Shoulders with Herbal Aromatherapy - Calming Weighted Cordless Neck Wrap - Heat Pad for Pain Relief and Spasm - Hot and Cold Compress (Space Blue)

FAST NECK & SHOULDERS PAIN RELIEF! The dual hot/cold neck heating pad is a true miracle-worker for those with constant neck pain. Fitting perfectly on your shoulders, the heating wrap delivers up to 20 minutes of deep, soothing heat to relieve pressure and take away that annoying chronic neck pain.
GET COZY AND COMFY WHEREVER YOU ARE! Made to be the optimal size, Magma is the ideal heating pad for neck and shoulders that stays in place on the go: in the car, on a plane, or while using public transport. Since Magma is a cordless heating pad, you can use it in any position: lying down, sitting, or even standing.
HEATS UP IN SECONDS! Magma is a microwavable heating wrap that can be brought to optimum temperatures speedily, so you can use it right away when you need it. Though robust enough to be used in the microwave, Magma is soft to touch, so you can fully enjoy the experience. Pain alleviation in minutes!
USE IT ALSO AGAINST SWELLING & INFLAMMATION! Besides relieving muscle tension, the heat wrap can also be used as a cold wrap left to cool in the freezer. The cold wrap will minimize swelling around injuries and decrease pain levels as soon as you apply it.
ANXIETY, TENSION AND STRESS RELIEF! Filled with LAVENDER and millets, this heating pad for neck and shoulders is also a great aromatherapy product. The heat will release a calming scent of lavender that will put your mind into a state of complete relaxation. 1 YEAR WARRANTY. Risk-Free Purchase & Hassle-Free Replacement!

Gift card to Prenatal Yoga classes
Prenatal workout DVD

Bestseller No. 1

Nourishment tea

Bestseller No. 1

Green Tea Fat Burner - with EGCG Green Tea Extract Liquid, Max Potency for Weight Loss Support & Energy, =10 cups of Green Tea Natural Antioxidants Polyphenols & Caffeine Non-GMO Alcohol & Gluten Free

Concentrated high strength - Packed with highest level of super antioxidants. Just mix with your favorite drink -hot - or cold to help you with your full detox and help manage those cravings!
Maintain your energy - Naturally healthy food source without high levels of caffeine in your body (contains less than 2% of caffeine). Green tea has compounds that may help boost your overall health and energy.
Herbalist formulated. Made in usa- It's also manufactured in a gmp and kosher certified facility, under strict quality standards and procedures. All herbs are organically grown, ethically wild harvested, or selectively imported. No genetically modified organisms (gmos).
Liquid vegetarian formula - Standardized to 90% polyphenols and 50% egcg, the two most important components of green tea in maximizing antioxidants per serving. Popular in japan & china for thousands of years for maximum detoxification and cleanse.

Earth Mama Organic Pregnancy Gift Set

Bestseller No. 1

Lavender Pillow Spray

Sale

Bestseller No. 1

Lavender Linen and Room Spray, Made with Pure Lavender Essential Oil, Natural Pillow Spray, Relaxing Home Fragrance, Sleep Spray, and Bathroom Spray

Spa Quality Room Spray: Relive stress and calm the mind with our deep sleep pillow spray. This is by far our most popular scent with over 300,000 satisfied sleepers to date! Lavender Scent Profile: Herbal, Fresh, Spicy Camphoreous, Balsamic, Hay
All Natural Air Freshener Spray: 100% plant-based lavender oil concentrated room spray that works to neutralizer odors the safe and natural way. No long winded chemicals. Non-aerosol. Cruelty free. Kid safe.
Handcrafted Home Fragrance: Handmade air freshener spray straight from the spa capital of the world, Thailand. Our unique blending process ensures complete quality control from start to finish.
Lavender Linen Spray Uses: Not just a linen spray for sheets, but also for clothing, fabrics, yoga mats, furniture, toilets, showers, cars, offices, dryers, carpet, mattresses, and even bodies!
Quality Guarantee: Drift off to sleep and wake up feeling fresh with this Lavender Pillow Spray. If you don't find this scent absolutely relaxing, simply write to us and we will rectify your order, no questions asked. We take great pride in providing the natural home fragrances at an affordable price. While our Lavender Spray is the fan favorite, we offer many other essential oil sprays that we're sure your friends and family will love!

Antacids for heartburn

Bestseller No. 1

Milestone cards

Sale

Bestseller No. 1

Wooden Baby Monthly Milestone Cards | Baby and Pregnancy Announcement | 13 Double-Sided Hand-Crafted Circles with a Larger Customizable Disc | Including Weeks/Months | Baby Shower Gifts | Photo Prop

☑️BABY SHOWER GIFT - The perfect gift for any young couple expecting a newborn. They'll post these cards (a gift from you to them) all over their social media account, thanking you all the while!
☑️BABY ANNOUNCEMENT - These are a must have for every pregnancy because keeping your friends and family updated on your pregnancy and your babies age is why we have social media accounts as parents, let's be honest.
☑️YOUR BABY'S FIRST WEEKS - Those first 4 weeks of your little one's life fly by so fast, let alone their first year. Savor those weeks and months with photos and mark each photo with these beautifully hand-crafted cards.
☑️REAL HAND-CRAFTED WOOD - Each card was uniquely designed by me and my wife. We wanted to make the perfect milestone cards and share it with the world.
☑️THE PERFECT MILESTONES- When you look back at your social media account you'll be able to see your baby grow over the course of their first year and being able to watch them progress will be the greatest feeling in the world.

Massage Gift cards
Spa Gift cards
White Grapefruit Lip balm

Bestseller No. 1

Beekman Honeyed Grapefruit 2oz Hand Cream & Lip Balm Set

PERFECT GIFT SET FOR ALL OCCASSIONS: Beautifully designed gift set which includes 1pc Honeyed Grapefruit Goat Milk 100% Natural Hand Cream (2oz tube) and 1pc Honeyed Grapefruit Lip Balm Stick (.15oz).
100% NATURAL INGREDIENTS: Shea Butter, Coconut Oil and Sunflower Oil help Moisturize, Dry & Cracked Skin, lips. Beekman's Hand Lotion & Lip Balm for Men, Women & Kids is Free of Harmful Chemicals.
SAFE & HEALTHY: Beekman 1802, Natural Hand Cream and Lip Balm are safe to use for Kids and Adults of all ages. Our Premium products are Free of Sulfates, Parabens, Petroleum and Phosphates.
BENEFITS: Broad Spectrum SPF 15 provides protection from UVA and UVB rays. Our Lip Balms help soothe, smooth and moisturize the look of lips and Hand Lotions will nourish and reenergize the skin.
FOR SENSITIVE SKIN: Beekman's Premium products are enriched with Shea Butter, Coconut Oil, Sunflower Oil, Vitamin E and other key organic ingredients. Our products are ideal for Sensitive Skin.

Warm socks

Bestseller No. 1

Lemon candle

Bestseller No. 1

Organic nursing pads

Bestseller No. 1

Organic Bamboo Nursing Breast Pads - 14 Washable Pads + Wash Bag - Breastfeeding Nipple Pad for Maternity - Reusable Nipplecovers for Breast Feeding (Pastel Touch, Large 4.8")

14 Pack + Laundry Bag + Gift Bag - Enough to last you for a week. To wash, simply put it in the laundry bag. No more worries about losing a piece!
Super Absorbent - Total of 4 layers, 3 layers of ultra-absorbent bamboo backed with a waterproof layer to prevent leakages! For super heavy flow, please bring an extra set of nursing pads to change after 5-6 hours.
Organic Bamboo - Safe for babies to latch on after use. Organic Bamboo is the softest and most absorbent fabric that we have to offer, giving the best comfort for your sore nipples all day long!
Contoured Cone Design - Shaped perfectly for your nipples without awkward bulging of the pads. Fits sizes B to D perfectly!
Best Gift For Mommies - Gift the most useful and thoughtful gift to new mommies. Comes with a beautiful organza gift bag.

Almond oil

Sale

Bestseller No. 1

NOW Solutions, Sweet Almond Oil, 100% Pure Moisturizing Oil, Promotes Healthy-Looking Skin, Unscented Oil, 16-Ounce

100 PERCENT PURE AND NON-GMO: A natural oil that's perfect for nourishing and reviving any skin type
PROMOTES HEALTHY-LOOKING SKIN: Almond oil is easily absorbed and won't clog pores, promoting clear, soft, healthy-looking skin
EASILY ABSORBED AND WON'T CLOG PORES: This skin-nourishing oil is ideal for the entire body and is derived from pressed almonds
GMP Quality Assured: NPA A-rated GMP certification means that every aspect of the NOW manufacturing process has been examined, including our laboratory/testing methods (for stability, potency, and product formulation)
Packaged in the USA by a family owned and operated company since 1968

Silicon eye mask

Bestseller No. 1

Onyix Silicone Hydrating Sleep Mask for Nighttime Dry Eye Relief… (Black)

Recommended for dry eye relief at night, use with CPAP, Lagophthalmos (people that don't close their eyelids all the way while sleeping), and air travel.
Gently shelters eyes from air drafts and low humidity environments while creating a moisture rich environment
Soft and flexible, the Onyix hydrating sleep mask is made from medical grade silicone and designed to rest inside the orbital bones
Lightweight and comfortable, the Onyix hydrating sleep mask is dark to create an environment for the best rest.
Included in the kit: one Onyix and one gray microfiber bag for storage

Belly butter

Bestseller No. 1

Belly Butter - 100% Organic by Glow Organics

100% Organic Belly Butter- helps prevent stretch marks
Organic, vegan, gluten & cruelty free.
No Parabens, No Synthetics, No Dyes, No Phthalates, No Sulfates, No Artificial Fragrances.
Made in the USA!
Organic Shea Butter, Organic Cocoa Butter, Organic Macadamia Nut, Organic Grapeseed Oil, Organic Sweet Almond Oil

Bath salts

Bestseller No. 1

Essential oils

Sale

Bestseller No. 1

Lagunamoon Essential Oils Top 6 Gift Set Pure Essential Oils for Diffuser, Humidifier, Massage, Aromatherapy, Skin & Hair Care

This gift set includes six 10mL bottles of aromatherapy essential oils: lemongrass, peppermint, orange, lavender, eucalyptus, and tea tree. Achieve greater mind acuity & promote & and happiness with this set.Easy to mix and match for blending or dilution purposes.
Set features lemongrass for calmness & clarity, peppermint for concentration & clear thinking, orange for optimism & peace, lavender for cognitive functions & alertness, eucalyptus for optimism & concentration, & tea tree for mental strength & calmness
Essential oils are used for aromatherapy, Ayurveda, steam inhalations, skin care, massage, natural perfumery, baths, hair care, saunas, air freshening, compresses, vaporization, chakra balancing, or to enhance shampoos, lotions, creams, soaps & bath bombs
To protect your rights and avoid unauthorized merchants,please do not purchase outside Lagunamoon Beauty store.Our essential oils are suitable for diffusion, vaporizing, inhalation, cleaning, massage, oil burner, perfume, home care (bedroom, living room, bathroom, study room), office (workstation, conference room), outdoors, campground, yoga room, car and spa.
Come with gift box and essential oil guide, outside with well transparent protective seal wrapping. A perfect gift set for any accassion.Try Lagunamoon if you've enjoyed products by other brands.

Aromatherapy candles

Bestseller No. 1

Scented Candles, Aromatherapy Candles for Home, Long Lasting Jar Soy Candles for Relaxation, Christmas Gifts Set for Women, Lavender and Amber Sandalwood, 2 Pack

Lavender and Amber Sandalwood: Lavender is wonderful and familiar aroma that brings a calm and soothing effect. Sandalwood and Amber candle has rich woody base notes blended with musk. The candle is topped off with amber and herb scents on top. Glass container is designed to quickly fill the room with fragrance
Calming and Relaxing Scent: Soy candles are known to calm the nerves. Our Lavender and Amber Sandalwood scented candles with uniquely blended fragrances soothe you after a long and tiring day. You will definitely love their exquisite and tranquil aromas
Candle Size and Lasting Time: Candle size. 3.7in H, 2.8in D. Burning for approximately 50 hours per 7.2oz candle. Quantity 2. Helps the longevity of your candle if you keep the wick trimmed to about 0.25in before you light it
Soybean Wax: Combines 7% fragrance with the soy wax. Braided cotton with paper core wick, zinc and lead free. Recycled Kraft paper label, strong metal lid, mason jar
Perfect Gifts: Comes with a giftable box. The perfect gift for birthdays, Valentines Day, Mothers, fathers, Christmas, Thanksgiving, women and men, or just to say Thank you. This gift will delight people of all ages

Foot Scrub

Sale

Bestseller No. 1

Palmer's Cocoa Butter Formula Foot Magic Scrub, 2.1 Ounce

Foot Scrub: Palmer's Cocoa Butter Formula Foot Magic Scrub revitalizes & exfoliates tough skin on feet, especially rough, dry patches on heels & soles. Simultaneously moisturizes, smoothes & soothes tired feet
Natural Factors: Cocoa Butter is a rich natural moisturizer that leaves skin soft & silky, transforming even the roughest, driest areas into buttery soft skin. Peppermint Oil revitalizes sore, tired feet
Finest Ingedients: We strive to use only the finest natural, raw ingredients to bring you soft, hydrated & beautiful hair & skin. We support sustainable production of Shea & Cocoa Butter & Coconut Oil worldwide
Choose What's Real: Our beauty products & hair & skin treatments feature real high-quality, plant-based ingredients in formulas that really work to hydrate & soften, from lip balm to bar soap to body butter
Palmer's Skin Care: Our Cocoa Butter, Coconut Oil, Shea Butter, Olive Oil, & Vitamin E product lines include creams, balms, lotions, oils & soaps for hand & body, face, lip, sun care, hair care & pregnancy & stretch mark care
Miscellaneous Ideas for Pregnancy Care Package
Thinking of including some random items that'll have some kind of significance in the life of a pregnant woman? Here are some more ideas that should fit into a care package and actually serve a useful purpose:
Parenting magazine
Target Gift Cards
Mum-to-be affirmation cards

Bestseller No. 1

Belly painting kit

Sale

Bestseller No. 1

Proud Body Belly Art (Belly Paint)

8-color professional water-based make-up palette (black, white, red, blue, orange, pink, yellow and green)
Belly painting brush
Belly painting sponge
Painting tips & Design Ideas sheet
Sheet of colorful temporary belly tattoos

Breastfeeding book

Sale

Bestseller No. 1

Mama Bear Mug

Bestseller No. 1

Mom Life Mama Bear Pink Large 20 oz Ceramic Coffee Mug Tea Cup, Pink

PREMIUM QUALITY: 20oz mug, packaged in a plain box, is made from stoneware.
IN-HOUSE DESIGN: "Mama Bear" text is printed onto the front of the mug.
PERFECT FOR GIFTING: Perfect for gifting to a mom.
CARE INSTRUCTIONS: Dishwasher safe, although washing by hand is recommended to best preserve decals. Microwave safe.
MORE PRODUCTS: Stemless wine glasses, tea sets, and baseball hats in the same style are also available.

Eating For Two cereal bowl

Bestseller No. 1

DOWAN Ceramic Soup Bowls, Cereal Bowl, 22 Ounce Bowls Set, Chip Resistant, Dishwasher & Microwave Safe, Porcelain Bowls for Kitchen, White Bowls for Cereal Soup Rice Pasta Salad Oatmeal, Set of 4

Versatile Bowl. A deep and lightweight 22oz(6-inch width) bowl set is perfect for cereal, soup, nuts, salad, fruit, rice and noodle without spillage. Perfect for family dinners, food storage, breakfast oatmeal, restaurant service, party and holiday gifts.
Healthy Porcelain. Unlike other materials, ceramic bowls have no harmful plastics, cadmium or Lead. Never worry about harmful substance leaching into your food. Microwave, dishwasher, oven and refrigerator safe.
Lightweight and Durable. These cereal bowls is designed with space-saving style and smooth round edges. They are light to hold even for kids. Super sturdy and durable with long-lasting material blocking moisture absorption.
Kitchen Ready. Stacks compactly and free up enough space for other dining set in the kitchen cabinet. Classic bright white bowls match most existing dinnerware. The smooth and anti-scratch glazed interior is easy to clean.
Microwave & Dishwasher & Freezer & Oven Safe. Dowan bowls stand up to accidental bumps and tumbles, keeping them chip-free, and looking brand-new for years to come. They can take the heat, whether it be in the dishwasher, microwave or oven.

Netflix Gift Cards

Bestseller No. 1

Hulu: Live and On Demand TV, Movies, Originals, & More

Create up to 6 profiles per account, including kid friendly profiles for younger viewers
Keep track of your favorite shows, movies, networks, and more with My Stuff
Record Live TV with Cloud DVR, including sports games, movies, and new episodes (for Hulu with Live TV subscribers)
Watch concurrent streams on multiple devices (for Hulu with Live TV subscribers)
Follow favorite sports teams with My Teams, and their games will be recorded to My Stuff (for Hulu with Live TV subscribers)

Soft stuffed animals

Sale

Bestseller No. 1

Melissa & Doug Burrow Bunny

Melissa & Doug
CUDDLY BUNNY RABBIT STUFFED ANIMAL: The Melissa & Doug Burrow Bunny Rabbit Stuffed Animal features long floppy ears with extra-soft plush fur and realistic-looking features
HANDCRAFTED WITH CARE: This plush bunny stuffed animal toy has been crafted with superior materials. The soft polyester fabric makes it both huggable and durable
MULTIPLE PLAYTIME OPPORTUNITIES: This Melissa & Doug stuffed rabbit toy provides children with many entertainment options. Kids can snuggle with their fuzzy bunny during story time, engage in play, and even read a story to their furry friend
GIFT FOR AGES 3 AND UP: This stuffed animal makes a delightful and cuddly gift for kids 3 years and up. Add the Melissa & Doug Tiger Stuffed Animal to round out the hands-on play experience and give kids another engaging option for screen-free fun

Kindle Paperwhite E-reader

Bestseller No. 1

Kindle Paperwhite – Now Waterproof with 2x the Storage – Ad-Supported

Now available in Black, Twilight Blue, Plum, or Sage
The thinnest, lightest Kindle Paperwhite yet—with a flush-front design and 300 ppi glare-free display that reads like real paper even in bright sunlight.
Now waterproof, so you're free to read and relax at the beach, by the pool, or in the bath.
Enjoy twice the storage with 8 GB. Or choose 32 GB to hold more magazines, comics, and audiobooks.
Now with Audible. Pair with Bluetooth headphones or speakers to listen to your story.

Cleaning service vouchers
Babysitting voucher
Pregnancy Belly Stickers

Bestseller No. 1

"Mother" custom Photo Frame

Bestseller No. 1

Heart-shaped pendant

Bestseller No. 1

Sterling Silver Polished Heart Locket Pendant Necklace, 18"

A classic piece that can be passed from generation to generation, this sterling silver heart locket opens to provide a perfect place to store treasured photos.
Rhodium plated to prevent tarnishing with hidden hinge
Holds two photos
Hand crafted in the USA
These silver pieces are built for longevity. This piece features a metal plating or flashing, or an electrocoating for a more lustrous appearance, but it can wear off with long-term or heavy use. To ensure the longevity of your plated items store your jewelry in a dark, cool, dry place such as a pouch or air tight box and avoid rubbing plated items together. Also try to avoid exposure to cleaning products and perfume which can both negatively affect your items. Your local jeweler can advise you where to send your jewelry if you would ever like them replated.

Mama Letterboard Set

Bestseller No. 1

White Small Letter Board with Changeable Letters and Numbers, Black Felt Letterboard Rustic Word Board with Letters for Baby Announcement, Creative Presents (Vintage, 10" x 4.5")

[ Vintage Frame ] Our Sign sign board with changeable letters measures: 10" X 4.5" , Package with 150-piece character and 75-piece symbols character set.
[ Multifunction Decoration ] The changeable letter board for pregnancy announcement board,baby announcement,message board,birth announcement sign,and the rustic style sign is also great suitable for classroom,restaurant, kitchen etc.
[ Home Decor ] Farmhouse style letterboard letter set with letters,symbols and numbers, it features a modern and vintage design with well made and displayed beautifully. EASY TO INSTALL - This home plaque backer board includes sawtooth hanger on back routed into the back for strong mounting flat against the wall
[ Vintage Farmhouse Decor ] These announcement board with letters to baby combine modern materials and production methods to produce a beautiful and trendy end product. Expertly designed to first day of school board complement any style of boho, rustic, or modern aesthetic room décor.
[ Great Gift Idea ] Our letter sign wall decor living room sign makes a perfect wedding, house warming, anniversary, new home or birthday gift. A very versatile piece of Home Wall Art and work great in entryways, bedroom, living rooms,kitchen,hallway, foyer. Also adds a nice touch to your family gallery wall. This vintage DIY message board would be a perfect decoration over your television or couch or at the end of a hall can create a warm atmosphere for your family.

Sonogram Picture Frame

Bestseller No. 1

Tiny Ideas Love at First Sight Sonogram Keepsake Photo Frame, Baby Shower or Christmas New Mom Gift Ideas, White

Includes one white "Love at First Sight" sonogram photo frame with attached wall hangers and easel backing
This keepsake photo frame allows you to proudly display your little darling's very first picture. This unique sonogram frame is the perfect baby gift, the neutral colors make it a perfect addition to your nursery decor or photo gallery wall
Attached wall hangers and a folding easel backing offer multiple display options
Keepsake photo frame holds one photograph, photo insert 4"6"
Dimensions: 7.13" W x 7.13" H x 0.63" D

Coconut oil Dry shampoo

Bestseller No. 1

OGX Extra Strength Refresh & Restore + Dry Shampoo, Coconut Miracle Oil 5 Ounce

DIVINE FRESHNESS: This dry shampoo blended with coconut, tiare essence, & vanilla bean extract, helps absorb oil, extend your style, & revive your strands. Keeps hair feeling fresh between washes!
REFRESH & RESTORE: No need to stress about limp locks or bedhead. Hair is transformed with a light & luxurious texture for revitalized style & silky-soft perfection. Great for second-day style.
BEAUTY PURE & SIMPLE: OGX products are inspired by nature. We don't try to make hair look "perfect" because we'd rather make hair look fuller, smoother, curlier, or bouncier & smell irresistible.
WHAT HAIR WANTS: Whether you need quenching moisture for curly hair, protection for color treated hair, blowout cream or matte pomade, OGX hair care products are designed to bring out your best.
REAL QUALITY, REAL BEAUTY: Unattainable looks don't inspire us but originality does. OGX hair & skin care product collections are here to help you look your best! We're beauty, pure & simple.

Baby-bump headphones

Sale

Bestseller No. 1

WavHello BellyBuds, Baby-Bump Headphones, Prenatal Bellyphones Pregnancy Speaker System Plays Music, Sound and Voices to The Womb

★ PLAY MUSIC AND CREATE MEMORIES – A baby in the womb can hear at about 20 weeks and memories start at 30. BellyBuds baby-bump speakers allow you to safely play music and messages from loved ones directly to the womb from your iOS, Android or any standard audio device.
★ PERFECT PREGNANCY GIFT FOR FAMILIES – celebrate your new baby-to-be with a gift to Mom and give loved ones far and near the ability to send loving messages to the new addition to the family.
★ PORTABLE AND DISCREET – Play music or messages to your bump whether you are at the office, going for a walk or relaxing at home. Our SafeBond hydrogel adhesives allow you to attach BellyBuds directly to your belly and adjust based on baby's position.
★ CONNECT AND BOND WITH BABY – Use the included audio splitter so you or a loved one can listen to sounds and music simultaneously with your baby.
★ COMPATIBLE WITH OUR VOICESHARE APP – VoiceShare (iOS and Android) is your bridge to connecting baby with family. Share messages, music, stories and playlists in our secure private network. Your purchase of BellyBuds also includes access to exclusive free digital content from the WavHello Studios library.

Placenta Keychain

Bestseller No. 1

Stretchy headbands

Sale

Bestseller No. 1

Headbands Pack of 19 PorsMing Exercise Bands Sweat Bands Hair Bands Elastic Stretch Head Wraps for Women Men Girls Yoga Workout Gym Sports Fitness Non Slip and Slide Fashion Colors

❤MATERIAL & FEATURES Double-layer polyester-cotton-spandex blend: 90% polyester+5%cotton+5%spandex, like sport bra; Featured by holding sweat, softness, elasticity, breathability, odour control, quick-dry, skin-friendly, lightweight, no-stimulation, durability, anti-pilling, no smell.
❤MULTI-FUNCTIONS: 1. Wrap around forehead to absorb, evaporate and wick sweat, make you feel cool when hot; 2. Hold hair back to avoid messy hair; 3. Wrap around wrist to protect arthrosis; 4. Wrap around ears to keep warm in winter; 5.Braid hair like a ponytail holder; 6. Decorate as bandana etc.
❤SIZE & APPLICATIONS: One size fits all; Width: 2in/5.2cm; Circumference: 15in/39cm; Max Stretched Circumference: 32in/82cm; For Head Circumference 16in-24in. Perfect for Fitness, Yoga, Sports, Workouts, Running, Gym, Pilates, Meditation, Ball games, Casual Wear, Washing face, Doing makeup etc.
❤QUANTITY & COLORS & PACKAGE: Total of 19 Headbands in mixed bright and vibrant colors including Beige, Brown, Gray, Black, Green, Lime, Yellow, Orange, Red, Wine, Hot pink, Pink, Lavender, Purple, Indigo, Navy, Blue, Sky, White. Each headband is individually wrapped.
❤QUALITY & 100% REFUND GUARANTEE: Every piece of product has been carefully checked before packaging. If you are not satisfied with your purchase for any reason, please contact us. PorsMing is pleased to refund you. We stand confidently behind our products!

Gratitude journal

Sale

Bestseller No. 1

Baby Names book
Adult coloring book

Bestseller No. 1

Custom photo-books

Bestseller No. 1

Naturals Lavender Soy Candle

Bestseller No. 1

Knitting kit

Sale

Bestseller No. 1

Boye Yarn Knitting for Beginners Kit, 9 Patterns

Includes (2) pairs of knitting needles, (1) yarn needle, (5) stitch markers, and (1) fabric measuring tape. Yarn not included.
A great way to sharpen your skills or introduce a beginner to the craft, this kit is an easy way to practice knitting with bulky yarns.
Includes 9 different fun to complete patterns.
Patterns include a scarf, shawl, and more.
Combine with any of your own yarn to make vibrant and personalized projects!

World's Greatest Mom stickers

Bestseller No. 1

CafePress Woodstock World's Greatest Mom Full Blee Sticker Oval Bumper Sticker, Euro Oval Car Decal

Express yourself with the design that fits your sense of humor, political views, or promotes your cause and beliefs.
Our high quality bumper sticker is printed on durable 4mil vinyl with premium inks that resist the sun and elements, so your message will last for the long haul.
These car decals are the perfect indulgence for your passion, or make great novelty prank gifts for him or her.
Choose between Clear and White vinyl (where available). Size measures 3"x5" for Small, 4.5"x7.5" for Large. IMPORTED.
We offer 100% money back guarantee, so you can buy with confidence. Your satisfaction is our promise, and returns/exchanges are made easy.

Personalized Baby Announcement Jigsaw Puzzle

Bestseller No. 1

Personalized Baby Announcement Puzzle for Grandparents

A FUN way to announce pregnancy to parents
Customized puzzle size: 5.25" x 6.75", total 12 pieces
Glossy finished thick cardboard material which makes it very durable and long lasting
The MOST special personalized gift for grandparent-to-be!
Made in USA!

Congratulatory card

Bestseller No. 1

Funny and Inspirational card for her | Awesome congratulatory card for women | Perfect card for Birthday, Graduation, Christmas, Mother's Day for daughter, sister, mom, girlfriend, wife...

BLANK INSIDE for you to write an empowering message to that special person. You can even write some motivating thoughts to inspire someone you love. The perfect gift for any occasion. (Including envelope)
UNIQUE and CUTE card for a feminist, a great appreciation present for a female. Card size: 16.8 cm x 11.7 cm (6.6" x 4.6")
PERFECT FOR ANY OCCASION: retirement , wedding anniversary, a birthday, Valentine's Day, Galentine's Day... or just because you feel like it. Surprise your special person with this original and motivational card.
DIGITALLY PRINTED in 280gm card stock paper, thicker than regular greeting cards for a premium feel. It includes an eco-friendly envelope for you to give this card as a gift. It'll be the perfect complementary present for any occasion. It comes wrapped so we make sure the card arrives in perfect condition to you.
100% MONEY BACK GUARANTEE. If you are not fully satisfied with the card let us know and we'll refund your money

Hair bands

Sale

Bestseller No. 1

Goody Ouchless Women's Hair Braided Elastic Thick Tie, Black, 27 Count (Pack of 1), 4MM for Medium Hair

America's most popular brand of hair ties and hair bands for women.
Smart Stretch Core" is 40% Stronger-Goody hair elastics do not lose shape like other elastic hair ties and scrunchies.
Goody hair ties and elastics are a great any time pony tail holder.
Goody Ouchless Elastic is America's No.1 Elastic.
Ouchless Elastics are made with the New "Smart Stretch Core incheswhich is 40% stronger and doesn't loose it's shape.

Thinking Woman's Guide to a Better Birth Book

Bestseller No. 1

Customized Mommy Jewelry

Bestseller No. 1

Sterling Silver Personalized Mothers Necklace with 3 Simulated Birthstones Engraved Name 14K Gold Plating Women Customized Promise Pendant Gift for Mommy (golden)

💖 925 STERLING SILVER -- The engraved names necklace is made out of 925 Sterling Silver, including the nameplate and the chain, and AAA Cubic Zirconia Birthstone.
💖 FREE ENGRAVING NAMES -- The Mom Necklace is personalized and customized for you, you can design it with your choice of 3 CZ Birthstones, and engraved mothers/daughter/son/couple NAMES on the heart pendant.
💖 MEANINGFUL GIFT -- Your special & unique engravable necklace is perfect to hide a daily reminder of love, promise, family or friendship between you and the lucky receiver. Order one for her, or personalized one as a treat for yourself. Its simplicity can give you a classic elegance that compliments any style.
💖 MEASUREMENTS -- Heart Pendant Size: 1.42"X0.52"(3.6x1.3cm); Box Chain for your choose: 14"/16"/18"/20"/22"(Default Length 18"), and Extended chain: 1.2". Weight: 5.0g.
💖 QUALITY ASSURANCE -- We believe that you as the customer deserve every right to have a great quality product. If you experience any problems, contact us and we will refund every penny of your purchase.

Set of Nail polish

Sale

Bestseller No. 1

Kleancolor Nail Polish - Awesome Metallic Full Size Lacquer Lot of 12-pc Set Body Care / Beauty Care / Bodycare...

Pink, Mango, Orange, Red, Yellow, Green, Aqua, Sapphire, Fuschia, Purple, Black, White

We're Having A Baby Keychain

Sale

Bestseller No. 1

Earth Rated Dog Poop Bags, 270 Extra Thick and Strong Poop Bags for Dogs, Guaranteed Leak-Proof, Lavender-Scented, 18 Rolls, 15 Doggy Bags Per Roll, Each Dog Poop Bag Measures 9 x 13 Inches

✅ BAG POOP BETTER: 9"x13" doggy bags keep your hands safe, and odor contained. More than enough capacity for large dogs! A customer recently said "I love these bags - much thicker than the ones you buy at the store. The scent is not overpowering."
✅ EARTH FIRST, PROFIT SECOND: 270 premium pet poo bags are included in each order. A total of 8 rolls that each include 15 dog bags and a 100% leak-proof guarantee. We use recycled materials in our packaging and roll cores because details matter.
✅ STRESS-FREE WALKS: Poop doesn't smell like roses: Our odor blocking lavender-scent locks in that stank for good without being overpowering. Simple to open and tie securely so you can enjoy a stress-free walk with your best bud. No need to rush!
✅ PAIR WITH DISPENSER: Each bag roll comfortably fits in your pocket, but customers prefer to pair Earth Rated bags with our leash dispenser. Quick and easy access make this an awesome duo! Let us do the heavy lifting while you tackle your walks in style.
💚 WHY EARTH RATED? We are a Canadian company with top-notch customer service. Every product is backed by a 100% satisfaction guarantee! We work closely with animal shelters & rescues across North America. Purchasing Earth Rated helps support rescues and shelters through product donation.

Charm bracelet

Bestseller No. 1

Miabella Solid 925 Sterling Silver Italian 3mm Snake Chain Bracelet for Women Men Teen Girls, Charm Bracelet 6.5, 7, 7.5, 8, 8.5, 9 Inch Made in Italy (6.5 Inches (5.25"-5.5" wrist size))

WEAR ALONE OR WITH YOUR FAVORITE CHARMS - Add style to a basic look with this 925 sterling silver solid round snake chain bracelet. Polished to a bright shine, this Italian crafted silky smooth bracelet is strong, comfortable and durable for daily wear. A chain that gives a modern edge to both casual and dressy outfits, it can be worn solo for a classic look, personalized with bead charms or stacked and layered with other bracelets for a cool fashion statement.
PURE 925 STERLING SILVER - Handcrafted of 925 sterling silver to give your jewelry a brilliant shine. Sterling silver is hypoallergenic and nickel-free making this jewelry a great choice for individuals with very sensitive skin. Unlike cheap metals, sterling silver will not irritate your skin and with proper care, will last a lifetime. Bracelet, 3mm wide (1/8"). Strong and secure lobster clasp closure. Compatible with Pandora charms and other major European brands.
MADE IN ITALY - Italian jewelry is much more than a fashionable and elegant choice. It is rich in diverse cultural history that has formed a people who still today strongly value creativity and passion. With a high demand for the luxury of their craft, early artisans led the way for the superior design excellence and quality craftsmanship still used today. Italian jewelry has the highest government quality standards unmatched by any other country in the world, making this a fine investment.
PERFECT GIFT FOR HIM OR HER - Stylish unisex bracelet for those who value beautiful Italian craftsmanship. Its versatility allows it to go from a simple minimalist chain to a rich bracelet by adding charms. It's the perfect gift for mom, daughter, wife, dad, husband, son, boyfriend, girlfriend, best friend, for you. Give someone special a great present they are sure to love! VISIT OUR STORE: For a selection of 925 sterling silver bracelets, necklaces, rings, earrings and Lira coin jewelry.
GIFT BOX INCLUDED - Miabella jewelry is shipped in an elegant gift box, ready to treat yourself or a loved one for any anniversary, birthday, wedding, graduation, Christmas, Mother's Day, Father's Day, Valentine's Day and any other holiday or special occasion gifting. From cool modern to classic vintage, Miabella offers high quality affordable sterling silver jewelry for women and men, comfortable for everyday wear and for all occasions. 30-day, 100% money-back guarantee.

The Belly Book Journal

Sale

Bestseller No. 1

The Big Fat Activity Book for Pregnant People

Sale

Bestseller No. 1

Personalized Mommy Pillow Cover

Bestseller No. 1

Custom Pillow Case, Design Photos or Text Customize Throw Pillowcase, Personalized Pet Photo Pillow, Love Picture and Wedding Keepsake Throw Pillow Cover 18" x 18"

Design by Yourself: Custom Printed Pillowcase on both sides without pillow inserts. The zipper is hidden and smoothly.It allows easy inserting and removing of pillow inserts.
Quality: Super soft,more thick,durable cotton blend,great quality. Please allow 1~2cm deviation because of hand-cutting and sewing.
Suitable place: Best for any room in your house - bedroom, guest room, kids room, RV, vacation home. Great gift idea for men and women, Moms and Dads, Valentine's - Mother's - Father's Day and Christmas.
About shipping time:The Standard Shipping usually takes 7-15 days to receive the package. Send us your picture that not smaller than 1000x1000 pixel. Design your own style pillowcase and show your personality!
CUSTOM PERSONALIZED PILLOWCASE- you should add your own picture or text on the Pillow: Please clicking "Customize Now" button and click "Upload your image" button, Click "My Computer" button to upload picture. If you want to add text, then click "Add Text" button, type your text you can choose the typeface and text color. Please contact us if you have any questions or requests. Thank you very much!

Love At First Sight Sonogram Frame

Bestseller No. 1

Pearhead Love at First Sight Sonogram Frame, Baby Ultrasound Frame, Baby Shower or Christmas Gift for Expecting Parents, White

Cherish this moment with the newest member of your family using this adorable ultrasound photo frame
Includes one white "Love at First Sight" sonogram picture frame, easel and hook; looks great on any tabletop, desk, shelf or wall
Simple white frame and silver lettering make this frame a classy addition to any baby nursery or home
This sonogram frame makes an excellent gift for new parents, grandparents, aunts, uncles or other loved ones; gift this at a baby shower or add it to your baby registry today!
Dimensions: 7" H x 6.5" W x 0.6" D; Photo Insert: 4" L x 3" W
And that's it – 200+ Care Package Ideas perfect for that soon-to-be mama in your life.
What's your favorite item to include in a care package for a pregnant woman? Have you ever received a pregnancy care package? Share some of your favorite items in the comments section below!