If you have a loved one currently dealing with Cancer, you deserve a tight hug.
Cancer doesn't stop with the patient, it sucks the happiness from their loved ones as well.
Friends and well-wishers aren't left out either, most times, they are willing but unable to show support in the way they want to the cancer patient.
If you are stuck in that awkward place where you don't know what to do, you should consider putting together a chemo care package for the patient.
A care package doesn't beat being there for the patient or helping them raise funds if needed, but thankfully, it isn't a competition.
Love is never too much!
How to Make a Chemo Care Package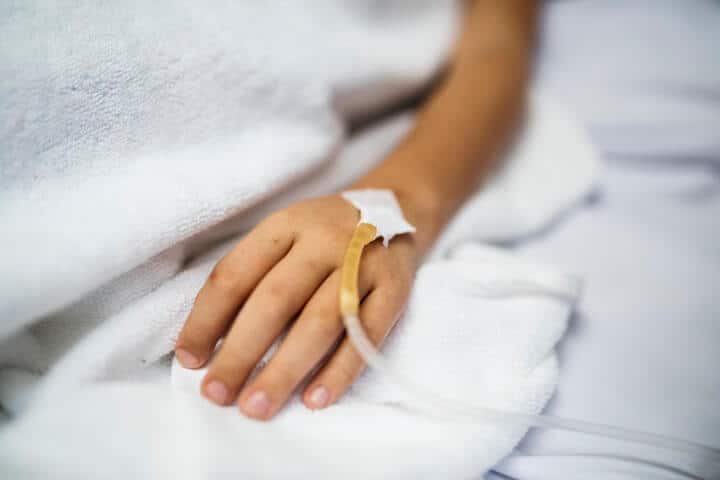 Making a Chemo Care Package for a loved one requires extra care, unlike other types of care packages.
The contents of a care package to a Chemo patient might be a bit pricier than regular care packages, so the first thing you want to do is to decide how much you are willing on the care package. Remeber to factor in packaging and shipping costs.
Secondly, you might want to find out from the patient's doctor what should be avoided for medical reasons.
In putting together your items, remember to consider the needs of your the patient. Ideally, you should avoid sad or gloomy gifts, instead, and go for colorful and interesting gifts.
You can also choose to decorate your package with ribbons, colored tissue or colored markers.
If you are shipping your care package, contact the post office or shipping company you plan on using to purchase your care box, obtain all the necessary details such as the shipping date and shipping regulations, submit details such as your address and the receiver's address and occasionally, a list of all the items in your package.
If you would rather not go through the process of packaging your care package, there are online stores that make care packages for Chemo patients, such as Just Don't Send Flowers.
Personal Chemo Care Package Ideas
Going through Chemo requires a lot of love and support. It is never an easy journey and every gesture counts in helping them feel better, one of which can be by providing some of the essentials to make them feel a bit more comfortable. Here are a couple of ideas that actually fit into a care package:
Cold compress
Lip balm
Skin Lotion
Eye Mask
Hand cream
Tissue
Shower towel
Knitted body warmer
Toothbrush/Toothpaste
Cocoa Butter
Dry scalp treatment
Calming bath oil
Insulated tumbler
Hand Sanitizer
Medicated wipes
Essential oils
Arm and leg warmers
Throw blanket
Bathrobe
Shower cap
Comfortable T-shirts
Disinfectant wipes
Shaving stick
Body wash
Nail file
Cotton underwear's
BPA-free water bottle
Therapeutic Bath salts
Natural room spray
Exfoliating sponge
Nail mask
Sensitive hand-wash
Natural body cleanser
Face cleansing towels
Eye Mask
Earmuffs
Hydrating facial spritz
Colorful plasters
Drinking straw
Knitted mule slippers
Facial skincare set
Mild mint foot cream
Hot water bottle
Picture frame
Defiant Beauty head care gift set
Hand and Foot balm set
Natural Face, Scalp and Body oil serum
Nail and Cuticle Conditioning serum
Cooling Body Mist
Relaxing Pillow Spray
Chemo Care Package Ideas for a Child
Chemotherapy can be increasingly tough on a child and while it is impossible to truly understand how tough that moment is, there are certain items that can help make it easier to deal with. Here are some options to consider for a child's care package:
Handwritten notes from friends and family
Mp3 Player of favorite songs
Mini snake and ladder set
Warm pajamas
Lockable diary
Mini Music box
Cozy Hotties Animals
Dolls
Colored pencils
Orange Fruit juice
Cup holder
Goody jar
Personalized Bear Hug mug
Personalized Photo Blanket of family and friends
The Can't Sleep coloring book
The Hare Who Lost Her Hair book
Mini Craft set
Dried fruit
DIY Poster kit
Sticker set
Mini Robots
Bravery badgers
Vintage Toy Planes
Candy
Storybooks
Jar of Honey
Peanut butter
Hair growth kit
Magic Unicorn Personalized Teacup
Coloring book
Teddy Bear
Sudoku
Warm hand gloves
Cute pill box
Flip-flops
Fortified milk
Bouncy ball
Mashed potatoes
Sweetened yogurt
Charm bracelet
Crayons
All-natural Queasy drops
Headbands of Hope
Stationery set
Comic books
Heart-shaped Pendant
Mini whiteboard and markers
My Doodle On-Ear Headphones
Custom Photo Calendar
Bamboo Hat
Silk pillow case
Unscented wet wipes
Plastic cutlery
Vitamin C lollipops
Lemon candy
Chemo Care Package Ideas for an Elderly
Seniors never have an easy time when sick and most especially when dealing with cancer and chemotherapy. It might be hard to encourage or cheer them up, but here are some great ideas to include in a care package to show them they're not alone:
A mini cactus
"Guardian Angel" Bracelet
Knitted scarves
Mini ceramic kettle
Customized Coupon books
Small Radio
Foot Soak
Caffeine-free Tea
Eyebrow Hair Loss Gift set
Grip Aid
Cancer Planner journals
Neck pillow
Folding Lightweight Walking sticks
Sleep Therapy Machine
Soup Gift set
Warm socks
"Stay Strong" Enamel Pin
Jar opener
Sleep Hat
No Spill Cup and Lid
Massage oil
Massage Roller ball
Raisins for energy
Photo Collage of family and friends
Ginger chews
Rice based cereal
Dried fruit
Whole-grain Cracker
Pudding treats
Cotton head scarves
Instant oats
Canned soup
Mini Pill organizer
Canned vegetable
Wood Charm
Stress Ball
Cardigan sweater
Cotton wrap Kimono
Knitting set
Foot scrub
Heated blanket
Mini Cooling Relief Pillow
Aches and Pains Gift set
Mini stuffed pillow
Mini Liquidizer for making smoothies
Handmade soap
Chemo Care Package Ideas for an Adult
No matter how grown up one might be, going through Chemotherapy treatment can be a difficult process, and it is always important to show your support and love through thoughtful care Package items. Here are some ideas to consider:
Well Wishes cards
Thinking of You Charm Bracelet
Magazines
Survival memoirs
Tupperware for food
Epsom salts
Adult coloring books
Hot Stone
Can opener
Novels
Long Phone charger
Audible subscription
Cotton berets
Nuts
Whole-grain bread
Open When Letters
Mini E-reader stand
Joke books
Deck of cards
Crossword Puzzle books
Portable Dvd Player
Ear plugs for audiobooks
Mini Sun Touch Lamp
Defiant Beauty Nail Care set
Mini Bluetooth Speakers
Natural Scented candles
Therapeutic Head Massager
Natural Deodorant
Face Ice blocks
Frozen scalp cooling cap
ITunes Gift card
The Little Book of Mindfulness
Wraparound Turban
Oil Diffuser
Neck Massager with Heat
Natural Extra-Care Cream for Dry Skin
Warm beanies
Portable LED light
Night shirt
Lavender Wheat Wrap
Brow Shaping Kit
Lets Crush Cancer Card
Wonder Woman Cuff
Nausea-reducing lollipops
Bed fleece shawl
Inspirational Quotes stickers
Wigs
Pearls Of Hope bracelets
Fruit jellies
Ginger mints
Now, let's hear from you – have you ever put together a care package for a chemotherapy patient? What would you say were their favorite things? Let us know through the comments section!