If you have a loved one currently dealing with Cancer, you deserve a tight hug.
Cancer doesn't stop with the patient, it sucks the happiness from their loved ones as well.
Friends and well-wishers aren't left out either, most times, they are willing but unable to show support in the way they want to the cancer patient.
If you are stuck in that awkward place where you don't know what to do, you should consider putting together a chemo care package for the patient.
A care package doesn't beat being there for the patient or helping them raise funds if needed, but thankfully, it isn't a competition.
Love is never too much!
How to Make a Chemo Care Package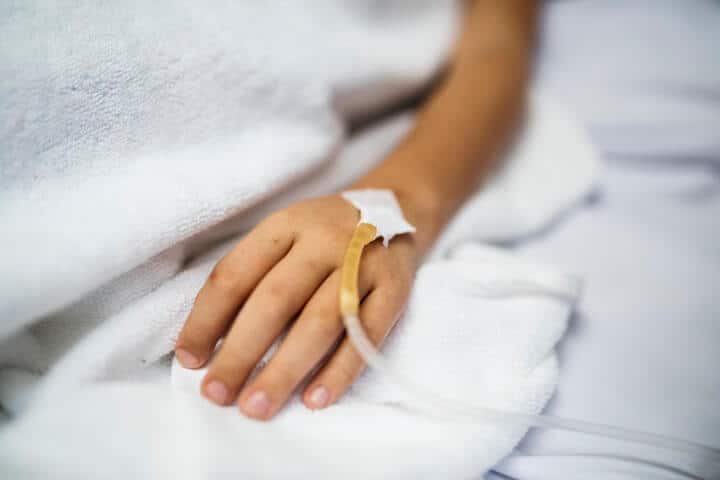 Making a Chemo Care Package for a loved one requires extra care, unlike other types of care packages.
The contents of a care package to a Chemo patient might be a bit pricier than regular care packages, so the first thing you want to do is to decide how much you are willing on the care package. Remeber to factor in packaging and shipping costs.
Secondly, you might want to find out from the patient's doctor what should be avoided for medical reasons.
In putting together your items, remember to consider the needs of your the patient. Ideally, you should avoid sad or gloomy gifts, instead, and go for colorful and interesting gifts.
You can also choose to decorate your package with ribbons, colored tissue or colored markers.
If you are shipping your care package, contact the post office or shipping company you plan on using to purchase your care box, obtain all the necessary details such as the shipping date and shipping regulations, submit details such as your address and the receiver's address and occasionally, a list of all the items in your package.
If you would rather not go through the process of packaging your care package, there are online stores that make care packages for Chemo patients, such as Just Don't Send Flowers.
Personal Chemo Care Package Ideas
Going through Chemo requires a lot of love and support. It is never an easy journey and every gesture counts in helping them feel better, one of which can be by providing some of the essentials to make them feel a bit more comfortable. Here are a couple of ideas that actually fit into a care package:
Chemo Care Package Ideas for a Child
Chemotherapy can be increasingly tough on a child and while it is impossible to truly understand how tough that moment is, there are certain items that can help make it easier to deal with. Here are some options to consider for a child's care package:
Handwritten notes from friends and family

Bestseller No. 1

Friends Expansion Pack for What Do You Meme? , Black

He's Her Lobster: The Friends Expansion Pack is the epic new addition to your favorite meme card game that'll have you saying "OH. MY. GOD!" all game night long!
Pivot! Pivot!: Just queue your favorite episodes and shuffle this pack into the main deck for a Friends-themed game night.
What's Inside: 50 caption cards, 30 photo cards
How to Play: It's easier than making a trifle. Just shuffle these cards into the main deck -- then take turns matching a caption card to the photo card in play each round! A rotating judge picks the funniest combo.
More Fun: Brought to you by What Do You Meme?. Check out our full collection of fun stuff and games for adults, kids, and families!

Mp3 Player of favorite songs

Bestseller No. 1

eKids KIDdesigns Mother Goose Club Bluetooth Sing Along Portable MP3 Player Real Mic 24 Songs Storesup to 16 Hours of Music 1 GB Built in Memory USB Port

24 built in songs from Mother Goose Club and unlimited audio: includes 24 of your favorite kids' Songs from Mother Goose Club. Connect via Bluetooth and stream all your content wirelessly.24
1 GB memory: store up to 16 hours of music (100S of songs) with 1 GB of built in memory. The USB port allows you to add even more content.
Real microphone: sing like a Star to your favorite songs with the real working Wired microphone.
Endless fun: Lightweight portable design. Headphone jack allows you to listen to your content without disturbing others. The built in rechargeable batteries lets you enjoy your content for as long as you like (charging cable included)
Perfect gift: this will make the perfect gift or birth day present for your little one!! For ages 3 and up.

Mini snake and ladder set

Bestseller No. 1

Mini Folding Magnetic Snakes and Ladders Board Game Set - 6.5 Inches - Portable, Folding & Travel Perfect Board Game Set

SNAKES AND LADDERS: Navigate your piece from start to finish, avoid the snakes, and take shortcuts going up the ladders with this fun compact set.It is an ancient Indian board game regarded today.
PORTABLE AND FOLDABLE BOARD: The entire set measures 6.5 x 6.5 x 0.6 inch (16.5 x 16.5 x 1.5 centimeters); Playing pieces and dice store away inside the case for safekeeping.can be put into the suitcase or backpack easily
QUALITY MAGNETIC DESIGN: The magnetic features of the board and the playing pieces mean your game will stay put.This game set is suitable for 2-4 players
COMPLETE ACCESSORIES: The set comes with four distinct playing pieces in red, green, yellow and blue and a pair of dice.
Attractive Gift:The fold design and light-weight is easy to carry, you can anywhere and anytime play Snakes and Laddersgame.Suitable for playing in home, school, camping or in the travel. The simple and lively packing box will be the awesome gift for kids and adults. Entire set weighs: 0.44lb (0.2kg)

Warm pajamas

Bestseller No. 1

Just Love 95862-Black-L Women's Thermal Underwear Pajamas Set Base Layer Thermals

BEAT THE COLD: Just Love's women thermal underwear set is made using a superior poly-cotton blend that feels cozily soft, is completely non-irritating, and keeps you comfortably warm to beat the chilly weather. Don this 2-piece long john underwear and keep the shivers at bay.
DESIGNED FOR LAYERING: We've designed this women long underwear to keep you toasty without being too bulky. You can easily slip your daytime clothes or pajamas over the thermal base layer, with the tapered leg making it great for wearing under leggings with boots.
MADE TO LAST: The long john pants and top combine the comfort of cotton with the durability of polyester to create a garment that will sail you through numerous chilly moments. The inner thermal wear washes well in the machine without shrinking or running color.
BEAUTIFULLY CUT: You'll love the feminine cut of the ladies long wear, which adds a pretty touch to the functionality. The thermal bottoms are fitted with an elastic waist band for added comfort, with the long sleeve base layer available in petite to plus size fits.
GREAT VALUE FOR MONEY: Just Love prides itself in giving you the latest styling and superior quality at prices that won't break the bank. Grab yourself the best thermal underwear for women in a choice of lovely color at the best price around. Click 'Add to Cart' now!

Lockable diary

Bestseller No. 1

VIPbuy Magic Reversible Sequin Notebook Diary Lined Travel Journal with Lock and Key for Kids Girls, Size A5 (8.5" x 5.5"), 78 Sheets, Rainbow to Silver

MATERIAL: Sequin cover & 60lb/90gsm paper, INNER PAGES: Horizontal line writing paper 78 sheets(156 Pages), DIMENSION: 8.5" x 5.5" x 0.8", Perfect A5/half letter size notebook for easily carry and store.
MAGIC REVERSIBLE SEQUINS COVER: Flipping the sequins, the rainbow cover will change to silver cover. Kids can create different patterns, letters, numbers by flipping sequins, it can inspire their creativity and make them love writing.
PADLOCK & BOOKMARK DESIGN: A lock can keep your secrets safe and keep out unwanted intruders. Every notebook comes with 2 keys just in case, if you lose one, the other will help you open the diary. A string inside as a bookmark which helps you quickly find the right page where you left off.
THE BEST PARTNER & RECORDER: Kids always hope to have a special journal to write their thoughts, their dreams, and their secrets. This cute locked diary is the best partner and recorder for every kids, they can write all their stories, all their emotions in it.
PHOTO CORNERS as FREE GIFT: Each sequin journal comes with 1 sheet [102 count] multi-color self-adhesive photo mounting corner. And this makes you can mount 25~50 photos in your diary. Suitable for mounting all kinds of photos, cards, artworks, pictures, etc. Easy to take out photos without any damage. Great choice to DIY your journal.

Mini Music box

Bestseller No. 1

TheLaser'sEdge, Harry Potter Mini Music Box with Hedwig's Theme - Standard

SMALL SIZE - some say it's TINY, the title says it's MINI, it's so small so that it easily fits in the palm of a child's hand, the unit measures 2.5" x 2.0" x 1.75", the size of the credit card you are holding in your hand!
HAND CRANK - this unit plays the 18 note song ONLY while you turn the handle, this is NOT a "Wind Up" music box, playing the song in a steady but slow pace lasts about 30 seconds, and then you can repeat it!
CHERISHED GIFT - best present anyone could wish for, perfect for a birthday, holiday, anniversary, wedding, Mother's Day, Christmas, Father's Day and Valentine's Day
MADE IN USA - you will be purchasing a product that is proudly made by a family owned business right in the middle of the United States, in a town called Little Rock, Arkansas

Cozy Hotties Animals

Bestseller No. 1

ReLIVE Warm Pals Plush Toy Stuffed Animal Handwarmer- Hedgehog

HANDWARMER FRIEND: Warm your hands and your heart with a cute friend designed to keep your hands warm. Just slip your hands into the sleeve to keep your hands nice and toasty!
PLUSH HANDWARMER: It's a fun alternative to mittens, gloves or muffs. Warm Pals are adorable friends for children, adults or teens to keep close and snuggle while watching tv on a chilly evening.
COMFORT: This plush is a comforting pal and perfect for get well wishes, birthdays and more! It is a friend to keep you company and keep your hands warm on a cold winter day.
WARM CUDDLES: Plush animals are fun to collect and trade and make great keepsakes for children, teens & adults. Favorite stuffed toys are soothing for toddlers and make carefree pets!
HIGH QUALITY PLUSH ANIMALS: Whether for a child's playtime, comfort at bedtime for sleeping & or a cute way to avoid icy hands and fingers, this sweet plush offers cuteness and warmth for every season.

Dolls

Bestseller No. 1

12 Inch Soft Body Baby Doll in Gift Box, 12 Inch Baby Doll with Pacifier, Blanket and Clothes

SOFT BODY BABY DOLL–Includes realistically looking 12" soft baby doll with amazingly detailed vinyl head, arms and legs. With pacifier included.
12-INCH DOLL - Easy and ideal for small children, toddlers and young kids to hold, carry, hug and care for. The perfect size for child interactive play.
SOFT AND CUDDLY BODY – Encourages holding, nurturing and special care to improve child development and social skills while engaging in pretend playtime.
THE PERFECT GIFT – Comes packaged ready for use or to hand over as the perfect gift for Christmas, Holidays, Birthdays, or any other time!
GIFT BOUTIQUE by DOLLS TO PLAY - an exclusive company, manufacturing higher end dolls and toys accessories for deserving children. Our dolls, toys and accessories are the perfect gift for Christmas, Holidays, Birthdays or any other time!

Colored pencils

Sale

Bestseller No. 1

Crayola Colored Pencil Set, School Supplies, Assorted Colors, 36 Count, Long

COLORED PENCIL SET: Includes 36 Crayola Colored Pencils
PRESHARPENED & DURABLE: Soft cores won't break easily, and presharpened tips are ready for use right out of the box
CRAYOLA COLORS: Features 36 vibrant, creamy pencil colors
SCHOOL SUPPLIES: Prepare the classroom for creative art projects and homework assignments
SAFE AND NONTOXIC: Ideal for kids ages 5 and up

Orange Fruit juice

Bestseller No. 1

Tropicana Orange Juice, 10 Ounce (Pack of 24)

Contains twenty four (24) 10 ounces bottles of Tropicana Orange Juice
Tropicana 100 percent Orange Juice is the perfect beverage to pack in lunches or drink on the go
Add Tropicana Orange Juice to your daily routine for a delicious and convenient source of vitamin C
Tropicana Juice contains important nutrients, including potassium and folic acid
Get this 24 count value juice pack delivered right to your door

Cup holder

Bestseller No. 1

Car Cup Holder Expander - Divided into Two car Cup Holder -car Special Drink Holder Adjustable Large Size Holder Drinks Bottle Water Cups Extendable Cup Holder

The design is divided into two: by rotating the support shaft, one cup slot is changed into two, fashionable, the upper cup holder width can be adjusted in size, increase the possibility of use, meet more storage needs, easy to adjust, do not take up space, applicable Multiple drinks and small items can be placed on the seats of various models, which is simple and beautiful.
PLEASE CHECK YOUR CAR CUP HOLDER SIZE !! ** You can fit your vehicle with the included EVA sponge, but not all vehicles are correct!!.
Sturdy and Stable: Shock-resistant buffer rack, stable cup holder, if there is a gap between the installation position and the cup holder base, you can use a sponge cushion to fill, so that it can not only reduce vibration but also stabilize the cup holder.
Multi-function: It can be used to store mobile phones, drinks, snacks, instant noodles in barrels and so on.

Goody jar

Sale

Bestseller No. 1

Goody King Arts and Crafts Supplies for Kids - Craft Art Supply Jar Kit for Student Age 4 5 6 7 8 9 10 Year Old Crafting Activity - Collage Arts Set for Toddlers Preschool DIY Classroom Home Project

😃【 ARTISTRY AND CREATIVITY 】Best Science Kits for Kids age 6-8 ever in the market and your kids can discover the artisitc side of yourself and your child or gift them our perfect jar with all the supplies in christmas, halloween and birthdays with guaranteed that you and your children will enjoy for hours crafting toys, room decoration, or school projects!
😃【 PLAY WITH FRIENDS AND FAMILY】Perfect craft kits for kids as well as Ideal arts kits and crafts supplies to play together. Spend some quality time with family and friends creating and crafting beautiful crafts and stoke your Imagination and develop your creative skills with all the Art and Craft that you could possibly create. Perfect craft kits for kids ages 4 5 6 7 8 9 10 11 12 Years Old
😃【 ALL IN ONE PACKAGE 】 Comes with Everything you need is all in 1 Arts and crafts supplies jar including feathers, Cleaners, Metallic Pipe Cleaners, Metallic Color Pompoms, Standard Pompoms , 1 jar Sequins with Mixed Shapes like Butterfly, Snowflake, Leaf, Heart, Flower, Eyes ,Mixed EVA Foam Letters , Mixed EVA Foam Flowers, Crystal Diamond Stickers, Colorful Wooden Popsicle Sticks, 4 Glue Silver, Blue, Green and Gold, 1 Safety Scissors, Glue and Sheets of Thick Construction Paper.
😃【 EXCELLENT QUALITY 】 Everything comes with inside our jar is made up of Non-toxic, Safe and durable material with long-lasting gurantee. GoodyKing Arts & Craft supplies set comes in a reusable plastic jar designed for easy, convenient, hassle-free storage
😃【30 DAYS GURANTEE】Buy with confidence with 30 days Money back guarantee. Avail this offer today so that you can secure your children's time and creativity and help them use their imagination.

Personalized Bear Hug mug

Bestseller No. 1

Bear Mug – Personalized 15 oz or 11 oz Large Ceramic Cups - Bear Mugs for Dad – Bear Gifts for Parents – Cute Bear Coffee Mug – Bear Cup – Animal Cups – Dishwasher & Microwave Safe – Made In USA

PERSONALIZED NAME: Click the customize now button to add a name to this mug to create a more meaningful, personalized gift. Everyone loves receiving a coffee cup with their name on it and our personalized mugs give that special person you are shopping for a gift they will remember for years to come.
SUPER FAST SHIPPING: Do you need this gift as soon as possible? You are in luck! All of our mugs ship same day or next day after the order is placed and we offer an even faster shipping method if you need it sooner. We make last minute gift buying easy and on time!
NEVER FADES: Our prints are designed to never fade or chip away and are DISHWASHER & MICROWAVE Safe. The graphic is printed on both sides of the mug and is handmade in the USA using the highest quality ceramic and printing process available to ensure the quality of your personalized coffee mug.
LARGE CAPACITY: We offer two large capacity 15 oz mug options and one 11 oz option. Our 15 oz coffee cups are sure to keep that coffee lover of yours satisfied with their morning cup of joe helping them be ready for their day like never before!
MONEY BACK GUARANTEE: If your mug does not arrive in the allotted shipping time you selected at checkout, or if it is damaged/defective we will fully refund your order or ship a replacement to you immediately. Please reach out to us if there are any issues with your purchase. We are very happy to help!

Personalized Photo Blanket of family and friends

Bestseller No. 1

DIYKST Personalized Fleece Throw Pictures Blanket for Family Friends Pets Custom Blankets with 1-9 Photo Collages for Mother's Father's Day Christmas Birthday as Souvenirs and Unique Gifts(50*60 in)

🍓 CUSTOM -7 to 10 Days of Delivery : PLS Click "Customize Now" to upload photos of family, friends or pets. We will turn your warm memories into a unique blanket. MADE IN USA.
🍓 Surprise Gift : Excellent Gift for All Ages! After your secondary design, this unique custom photo Collage blanket will surely bring surprises and warmth to your Grandma, family, lover, and friends. Imagine how moved they will be when they receive this personalized photo blanket birthday gift for family. This is a good wish for them.
🍓 Cozy Warm Blanket : 100% high-quality polyester. This personalized blanket for birthday gift comes in four sizes, 60"x80", 50"x60" , 40"x50" and 30"x40". It is suitable for beds, sofas, cloaks, and can also be used as a decorative blanket to keep warm in the office. This customized blanket with photos is the best family heart-warming gift for mom, dad, grandma, grandpa and other elders, and it is also a friendship gift for women. Give your loved one a romantic gift.
🍓 Cleaning Method & Do Not Fade : Customized blankets are made of high-grade dyes, which are not easy to fade and deform. Machine wash separately in cold water and it is better to wash the personalized picture blankets gift for Grandma in a mesh laundry bag. Tumble dry on low heat. Do not iron or press with heat.
🍓 GOOD SERVICES : We will produce your custom photo blanket for Birthday at the fastest speed and deliver them. If you have any questions after receiving the goods, please contact us and we will send you a new one or refund all the money to you.

The Can't Sleep coloring book

Bestseller No. 1

The Hare Who Lost Her Hair book

Bestseller No. 1

The Hare Who Lost Her Hair

Leonard, Amy V. (Author)
English (Publication Language)
32 Pages - 07/22/2013 (Publication Date) - CreateSpace Independent Publishing Platform (Publisher)

Mini Craft set

Sale

Bestseller No. 1

Creativity for Kids Mini Garden: Dinosaur Terrarium - Arts and Crafts for Boys and Girls Ages 6-8+

MINI TERRARIUM FOR KIDS - Decorate, plant, and grow your own mini terrarium in a dinosaur egg-shaped environment. This unique gift for kids features quick grow seeds and fun dino decorations bring your craft kit to life (Garden measures 5.25" h x 3" w.)
COMPLETE DINOSAUR CRAFT -Everything you need to grow your own mini dinosaur garden is included, just add water! Garden kit includes potting mix, quick growing chia seeds, dino stickers, dimensional accents, fun mini figures and decorative colored sand
QUICK GROW GARDEN KIT - Easy gardening with great results! Our guaranteed to grow terrarium kit for kids means a green thumb for all! Included chia seeds sprout in 3-5 days of planting for quick results. Seeds and potting mix are non-toxic and from the USA
FUN WHILE LEARNING - Explore the wonder of nature and science with a mini terrarium garden. This STEAM science activity is easy and fun. Spark curiosity, inspire creativity and intrigue about prehistoric times while creating a dinosaur terrarium
GIFTS FOR BOYS AND GIRLS - Growing your own dino garden is a hands-on activity that encourages independent play and creative confidence while developing nurturing skills, responsibility and patience. This dinosaur craft is recommended for ages 6-8+

Dried fruit

Bestseller No. 1

A Gift Inside Bloom Dried Fruit Deluxe Tray Basket Arrangement for Holiday Birthday Healthy Snack Business Kosher 2.75 Pound

This beautiful floral-like arrangement of favorite dried fruits in a wooden crate is the ideal gift for friends, family and business associates, perfect for any gifting occasion.
A healthy wholesome treat. Dried fruit contains a lot of fiber.
Gifted presentation: fruit arranged and hand-packed in cheerful flower design. Wooden serving tray is tied with a gift ribbon and attractively presented for a beautiful unboxing.
Kosher Pareve OU certified.
See alternate image for Instruction on how to include A GIFT MESSAGE. Be sure to sign your name and/or your company, so your recipient knows who to thank

DIY Poster kit

Bestseller No. 1

Craft-tastic – Inspire Poster Kit – Design a One-of-a-Kind Freeform Poster – Ages 8+

MEANINGFUL CRAFTING—Here are 36 wonderful and inspirational quotes that speak to a child's heart, empowerment, strength, smart side, and personal journey.
WHAT INSPIRES YOU?— Would you like to "Collect moments, not things"? Do you want to "Follow your heart" or "Rise by lifting others"? Then you'll love making this poster.
EASY-TO-MAKE—Put the quotes (along wth poms, hearts, flags, stars, feathers and more) inside or outside the 22 little boxes. Arrange them any way you wish.
GREAT GIFT FOR AGES 8+—Kids, tweens & teens will love creating a unique piece of art.
COMPLETE ARTS & CRAFTS KIT FOR TWEENS AND TEENS—The Craft-tastic Inspire Poster kit includes everything needed to create a one-of-a-kind inspirational poster.

Sticker set

Sale

Bestseller No. 1

Fashion Angels 1000+ Ridiculously Cute Stickers for Kids - Fun Craft Stickers for Scrapbooks, Planners, Gifts and Rewards, 40-Page Sticker Book for Kids Ages 6+ and Up

1000+ Fun Assorted Stickers - The Fashion Angels sticker collection includes 1000+ high quality stickers with multiple themes. Kids and teens will enjoy cute trendy sticker designs like colorful letters, monsters, donuts, ice cream, taco, rainbows, tropical plants, space objects, puppies, kittens, emojis, unicorns and more.
Personalize Belongings - Your tween's playful and quirky side will definitely show with these fun assorted stickers. Sticker bomb luggage, guitars, skateboards as they can be applied on to most smooth surfaces. Make great laptop stickers.
Promotes Self Expression and Creativity - The 40-sheet sticker book for kids is exceptional for designing scrapbooks, adding eye-catching reminders to planners, adding to diaries or journals and decorating greeting cards.
Perfect Gift for Teachers, Teens & Children - Teachers can add to papers, or give out as rewards or prizes. Teens will love expressing their style with these cool stickers. Great for for kids parties.
What's included - 40 pages of unique and strong adhesive stickers for kids, teens, and adults. Recommended for boys and girls ages 6 and up.

Mini Robots

Bestseller No. 1

Sphero Mini (Blue) App-Enabled Programmable Robot Ball - STEM Educational Toy for Kids Ages 8 & Up - Drive, Game & Code with Sphero Play & Edu App, 1.57"

LITTLE ROBOT, LOTTA FUN: Sphero Mini packs a ton of fun into a tiny programmable robot the size of a ping pong ball. Equipped with a gyroscope, accelerometer, and colorful LED lights, this educational robot is more than a mini robot toy. Sphero Mini is the perfect entry into robotics for beginners!
LEARN TO CODE: Powered by the free Sphero Edu app, you can create and customize games and code Sphero Mini by drawing on your screen, using drag and drop coding blocks, or writing JavaScript.
DRIVE MODE: Beginner learners can drive and play STEM-inspired games with the free Sphero Play App. Drag and drive with Joystick mode, pull back and release with Slingshot mode or tip and rotate your mobile device with Tilt mode. Included with Sphero Mini are 3 traffic cones and 6 bowling pins to inspire obstacle course fun right out of the box.
PLAY GAMES: Use Sphero Mini as a game controller for arcade-style games in the Sphero Play app. Perfect for playing on the go or with limited space. Choose from 3 different games - shoot through space, speed through a tunnel, or smash a polygon of bricks. With 1 hour of play time, Sphero Mini is the next big thing.
INSPIRING THE CREATORS OF TOMORROW: With our undeniably cool fleet of programmable robots and educational STEAM tools, we're inspiring a new generation of inventors and changemakers through hands-on applied learning of coding, science, music and the arts.

Bravery badgers

Bestseller No. 1

Badger - Hardworking Hands Healing Balm, Aloe Vera & Wintergreen, Working Hand Balm, Balm, for Dry Hands, Hand Moisturizer Balm, Certified Organic Hand Balm, Hand Repair Balm, 2 oz

ORGANIC HAND BALM IN A TIN - Badger Balm is an ultra-rich, ultra-moisturizing balm for rough, dry hands and skin. Gentle enough for even the most sensitive skin.
BALM FOR HARD WORKING HANDS - Badger Hand Balm is a deep moisturizer for chapped, cracked, and weathered hands. You can trust us when we say this stuff will soothe and soften your driest, hardest, and roughest skin, but is gentle enough to use every day.
ORGANIC OLIVE OIL, BEESWAX & WINTERGREEN OIL - Smells great with the light minty and somewhat earthy aroma of wintergreen. If you should ever find yourself lost in some vast, uncharted wilderness, you want this balm with you!
BOTANICAL INGREDIENTS - Free-of artificial ingredients, fragrances, dyes, parabens, GMOs, synthetic chemicals, or harsh ingredients. Our philosophy flows from the ground up. We believe in using botanical ingredients that are filled with life force. They make for better products, for healthier people, and for a healthier planet. Certified Gluten Free and never tested on animals.
CERTIFIED ORGANIC - Badger Hand Balm is USDA Certified Organic and petrolatum-free. The organic certification ensures that ingredients are not genetically modified, and are grown and processed without the use of chemical pesticides, fertilizers, or chemical processing agents. We prioritize using USDA certified organic ingredients, which we believe to be the gold standard for personal care ingredients.

Vintage Toy Planes

Bestseller No. 1

Candy

Bestseller No. 1

HERSHEY'S KISSES Candy Cane Mint With Stripes and Candy Bits Candy, Christmas, 30.1 oz Bulk Bag

Contains one (1) 30.1-ounce bulk bag of HERSHEY'S KISSES Candy Cane Mint With Stripes and Candy Bits Candy
Fill candy dishes, snack drawers and lunch boxes all season long with HERSHEY'S KISSES Candy Cane candies wrapped in festive silver and red foils
Bulk, kosher-certified, gluten-free HERSHEY'S KISSES Candy Cane treats individually wrapped for lasting freshness and convenient sharing
A perfectly tasty and festive treat for New Year's celebrations, anniversary dates and winter birthday parties
Stuff holiday stockings and decorate Christmas trees with HERSHEY'S KISSES Candy Cane with candy bits holiday candy for a delicious seasonal surprise that puts everyone in the festive spirit

Storybooks

Sale

Bestseller No. 1

Jar of Honey

Sale

Bestseller No. 1

1.5 oz Hexagon Mini Glass Honey Jars -30Pack Honey Jars with Wood Dipper, Gold Lid, Bee Pendants, Jutes - Perfect for Baby Shower, Wedding Favors, Party Favors

30pcs 1.5oz Mini Honey Jars with Lids, 30pcs Honey stick,also comes with free twine and bee pendant.
Made with excellent thick glass, duty glass body and lids are lab certified corrosion-resistant material, durable quality make it last for years。
Seal-proof design is great for holding liquids like jams, honey。
The mini glass jars makes a practical and stylish gift for baby shower, housewarming, birthday, thanksgiving, Christmas ect.
If you have any problem about these honey bottles, please let us know and we'll be happy to help you and provide a perfect, no hassle。

Peanut butter

Sale

Bestseller No. 1

Hair growth kit

Bestseller No. 1

ELEVATE Derma Roller for Hair Growth | Natural Biotin Hair Growth Oil Serum & Hair Scalp Massager Brush to Stimulate Hair Regrowth for Thicker Stronger Hair for Men & Women – Hair Loss Treatment Kit

NATURAL BIOTIN HAIR GROWTH OIL SERUM: Our hair growth oil serum 60ml is an all-natural ingredient advanced formula that works effectively by naturally activating dormant hair follicle germ tissue on the scalp, promoting rapid growth and nourishment of hair due to its unique organic ingredients. It contains bio-active nutrients essential for hair growth. Prevent hair loss and help hair follicles to grow.
DERMA ROLLER HAIR GROWTH: Elevate Derma Roller for Hair Growth has needles that are safe for home use, helps absorb the product 200 times more. Hair becomes smoother and shinier with less frizz and breakage. The hair growth oil serum activates your hair follicles and boosts your hair growth. Great hair loss treatment kit for men & women.
MICRONEEDLE HAIR GROWTH ROLLER: The safe and painless 540 titanium needles create thousands of microscopic channels and activates the body's natural healing process, increases blood circulation, stimulates sleeping follicles, and maximizes oil absorption. The hair growth oil serum activates your hair follicles and boosts your hair growth. 100% safe for scalp and hair.
DOES THE DERMA ROLLER REALLY WORK? Using the derma roller has proved that it is very effective in treating hair loss through clinical research, studies, and trials. It is safe for your scalp and hair, as well as the rest of your body, and was also proven to be more effective when pairing with our hair growth serum. Suitable for all hair loss conditions.
HAIR SCALP MASSAGER BRUSH: Our hair massager silicone brush is great for all hair types to stimulate collagen production, increase hair thickness, remove dead skin, increase blood flow and stimulate and awaken your scalp. Thick soft silicone bristles to help stimulate blood flow to the scalp. Keeps hair healthier, fuller, and more hydrated!

Magic Unicorn Personalized Teacup

Bestseller No. 1

Cute mugs Ceramic Unicorn Mug funny coffee mug Unique Milk Tea Cups with Lace Lid and Spoon for Kids, Women,Girls (Pink)

Size:4.73 x 3.35 inches,13oz Made of high quality ceramic .Dishwasher Safe
Unicorn designs:Adorable 3D emboss hand painted, golden horn and sweet face, makes a great gift for unicorn lovers of all ages!
This unicorn mug can be enjoyed by kids and adults alike! End your one day with this magical mug and wake-up with this sweet Unicorn cup. Just right for milk, coffee, tea or any your and your family preferred beverage.
Perfect for home or the office Creative design evokes your imagination and inspires you to start the day well Hand-Painted Ceramic Cup
If your mother, sister, daughter or co-worker loves unicorns, this is the perfect gift for them. Give them a present they will never forget, perfect present for birthday, valentines day or Christmas!

Coloring book
Teddy Bear

Bestseller No. 1

LotFancy 10'' Teddy Bear Stuffed Animal, Brown Baby Bear Plush Toy, Gift for Kids Boys Girls

8 inch Seated Height: Our brown teddy bears measure 10 inches from head to toe (8 inches in a seated position), perfect for hugging and snuggling, small size makes it easy to take along on trips and errands
Premium Stuffing Material: Each soft cuddle teddy bear is made with polyester and plush material, the stuffing is soft and slightly floppy, perfect for hugs and cuddles
Durable & Safe: Lock-washer eyes and stitched nose ensures safe and durable use; the eyes cannot be chewed or picked off easily by young children; Extra soft fur, black eyes, cute nose and facial features
Huggable and Adorable: These soft plush teddy bear stuffed animal toys are perfect for hugging and snuggling, resting on, and bringing smiles and comfort, a great graduation gift for kids, perfect for themed party decoration gifts for the wife, girlfriend, granddaughter, grandson, friends
Great Gift: These soft fluffy teddy bear stuffed animals are a great gift for holidays like Christmas, Thanksgiving, Easter and Valentine's Day; Note: Shaking it after opening, the fur will back to the best look-fluffy; Plush animals always make a great get-well gift, birthday present, baby shower gift and friend for first communion

Sudoku

Bestseller No. 1

Warm hand gloves

Sale

Bestseller No. 1

Achiou Winter Gloves for Men Women, Touch Screen Texting Warm Gloves with Thermal Soft Knit Lining,Elastic Cuff 3 Size Choice

Comfortable & Warm – Soft and warm lining design, provide warmth and functionality for driving, typing or cold-weather commuting. The knit fabric has a four-way stretch, so your wiggly digits have the freedom of movement they require and can stay in their natural, relaxed position as you use computer and mobile phone
Touch Sensitive & Anti-Slip Palm – The Unique and Practical 3 Touchscreen Capability design(thumb, forefinger, middle finger) that assures you won't have to remove the glove in order to use your phone. Palm large area triangle silicone palm grip keeps that precious phone secure
Perfectly Fits & Best Gifts – Achiou high-quality gloves with excellent elasticity, Stretches to fit no matter the size of your hand. The best gift for your friends, family or anyone you loved
Convenient & Breathable Material – Living in the technology age, Achiou winter knit gloves let you use your phone without having to expose your hands. Breathable material allows the gloves to ventilate in order to decrease sweat accumulation
Note – When you use the touch screen function, your fingertips need to reach the top of our gloves, and it's best to avoid long nails as much as possible

Cute pill box

Sale

Bestseller No. 1

AmyZone Metal Pill Organizer Travel Friendly Portable Compact Pill Box Cute Pill Case to Hold Vitamins/Tylenol/Fish Oil/Supplements/Meds/Tablet for Purse/Pocket(Happy Pills)

[BPA-FREE&LIFETIME RUSTPROOF DURABLE MATREIAL] These pill cases are pretty safe because of being made of food grade materials.You wouldn't have to worry about the health issue with these BPA-free,lead-free,nickle-free pill boxes and organizers when storing multiple pill regimes inside. Besides,Comparing with those plastic types, our pill organizers are made of premium rustproof and healthy metal, which makes them more sturdy and durable
[STYLISH & PRACTICAL&CUTE] This cute and compact pill organizer/box is extremely useful for keeping your pills in order, especially when there are more than one type of meds/supplements. With this practical case, you can not only use it to carry pills/meds, but also to store small jewelry or items such as earrings, beads, nail art tips, ect
[EASY TO OPEN AND LOCK ] The push button stays tightly closed once locked and securely snap shut keeping pills safe. Our daily supplement organizer will never open up in purses, bags. No worries about unwanted dumpage of pills found by pets or kids for your slightest unintentional or incidental touch on the medicine organizer
[PORTABLE AND TRAVEL-FRIENDLY DESIGN] The compact size of this pill organizer makes it portable and travel-friendly for your purse, pocket and travel/hand bag. Perfect solution for carrying pills/meds when traveling or go to work
[WORRY-FREE RETURNING POLICY] If you find it is not what you want or like or damaged, simply return it, free of charge, get fully refund or free replacement. We provide 24 hours 7 days after sale customer service.Package includes 1 pcs of pill box

Flip-flops

Sale

Bestseller No. 1

Crocs womens Kadee Ii Flip Flop, Black, 9 US

CUTE MEETS COMFORTABLE: Everybody needs a casual, basic flip flop and Crocs has the perfect option. The new Kadee II flip flops for women have sleeker, slimmer straps that will fit in great with any outfit
LIGHTWEIGHT: These women's flip flops are incredibly lightweight, water-friendly and buoyant. The Croslite foam offers an Iconic Crocs Comfort that is perfect for relaxing at the beach or flippin' around town
WHAT SIZE SHOULD I BUY: These sandals for women offer a relaxed fit and we recommend ordering a size up to the next largest whole size. Grips in the footbeds prevent slipping while walking
COMFORTABLE STRAPS: These women's sandals have slim straps and a soft TPU toe post designed for 360-degree comfort. The flip flops are light, versatile and ready for fun whenever you are
CROCS WOMEN'S FLIP FLOPS: The simple yet sleek flip flops for women are fun to dress up or dress down. The options are endless when you expand your wardrobe with these comfortable women's sandals

Fortified milk

Sale

Bestseller No. 1

NIDO Fortificada Dry Whole Milk 56.4 oz. Canisters

One 56.4 oz (approximately 53 servings) canister of Nestle NIDO Fortificada Dry Whole Milk Powdered Drink Mix SNAP and EBT Eligible item
Nestle NIDO Fortificada powdered drink mix delivers 5 essential vitamins and minerals in every cup
This milk drink mix is easy to mix for a nutritious beverage the whole family can enjoy
Dry whole milk beverage contains calcium, zinc, Vitamin A, Vitamin C and iron
Stir 4 tbsp of NIDO Fortificada Dry Whole Milk beverage into 1 cup of warm water

Bouncy ball

Sale

Bestseller No. 1

Pllieay 12PCS Bouncy Balls 3 Sizes Mixed Color, Bouncing Balls and Bouncy Balls for Kids Birthday Christmas Goodie Bag fillers

Package Includes: 4pcs 27mm bouncy balls, 4pcs 32mm bouncy balls, 4pcs 45mm bouncy balls, 3 sizes to meet the different needs of children, packing by random pattern
Material: Rubber, non-toxic and environmentally safe materials
Color: The color of each bouncy ball is different, bright and bright, very suitable for parties, bulk toys, prizes and carnival prizes
Features: Non-toxic and environmentally friendly, good quality, light weight, bright colour, good elasticity, high strength
These super bouncy balls are great as a pinata and goodie bag filler, for Halloween giveaways, classroom prizes, at carnivals and festivals. Pets love hi bounce balls too

Mashed potatoes

Bestseller No. 1

Betty Crocker Homestyle Creamy Butter Potatoes, 4.7 oz (Pack of 7)

NATURAL INGREDIENTS: Enjoy a delicious side dish that's perfect for any meal and made with 100% real mashed potatoes
QUICK AND EASY; Have a delicious side dish ready in minutes by simply adding milk and butter. For extra-creamy potatoes, stir in more milk, one tablespoon at a time
GREAT VALUE: Betty Crocker potato buds potatoes have 25% more servings than leading flavored mashed competitor
HOMEMADE TASTE: The Red Spoon is my promise of great taste, quality, and convenience; This is a product you and your family will enjoy, I guarantee it - Betty Crocker
CONTAINS: 4.7 oz (Pack of 7)

Sweetened yogurt

Bestseller No. 1

Navitas Organics Cacao Sweet Nibs 8oz. Bag, 56 Servings — Organic, Non-GMO, Gluten-Free

Navitas Organics premium, superfood cacao nibs, lightly sweetened with organic cane sugar.
A slightly sweet cacao nib option with the same superfood benefits! Good source of antioxidants (flavanols), fiber and beneficial minerals.
Enjoy Navitas Organics Cacao Sweet Nibs' satisfying crunch in smoothies, oatmeal, trail mix, baked goods & more...if you don't snack your way to the bottom of the bag first.
Organic, Non-GMO, Kosher, vegan, gluten-free. Committed to accuracy and transparency, we third party test all products to verify quality and nutritional values.
Navitas Organics: On a mission to create a healthier world through regenerative organic farming and plant-focused lifestyles. Join us!

Charm bracelet

Sale

Bestseller No. 1

AMAZING TIME 130 Pieces Charm Bracelet Making Kit Including Jewelry Beads Snake Chains, DIY Craft for Girls, Jewelry Christmas Gift Girls Stocking Stuffers for Arts and Crafts for Girls Ages 8-12

Fairytale Theme Beads: The value pack come with 5 snake bracelet chains, 39 color charm beads, 40 charm metal beads, 40 charm pendants beads, 5 string necklaces. Beads and bracelets come packaged in a small colorful jewelry gift box, making it a great gift item for girls who like DIY accessories. Also, it can be an entertaining party craft for girls.
Makes 4 Complete Bracelets: This kit includes 4 silver plated snake chain bracelets of adjustable length to fit most girls of age 6 or older. There are sufficient beads to make three full bracelets.
No Tool, No Glue, No Mess: The beads can be interchanged easily without tools. Mix and match beads and dangles to personalize and create a fashion statement bracelet for different occasions and moods. The child can also create unique bracelets to give friends and loved ones.
Great Gift for Girls: The great gift gift for a girl's birthday, girls Christmas present, Valentine's day or other special occasions.
Adjustable bracelet: Total length of 23 cm/9 inch.18 cm/ 7.08 inches adjustable silver plated charm bracelet, fit most girls size, additional 5 cm/ 2 inches heart extension chain to allow for flexible fitting. Removed or replaced when screwing off the bracelet end cap.

Crayons

Bestseller No. 1

All-natural Queasy drops

Bestseller No. 1

Three Lollies Queasy Pops Variety Pack for Nausea Relief, 7 Count

Sweetnrs, Pkgd & Flavring/Syrup
Say goodbye to a queasy, upset tummy, the natural way
Contains powerful essential oils and plant botanicals proven to relieve nausea
7 lollipops infused with nausea-relieving essential oils of sour lemon, sour raspberry, ginger, peppermint, papaya, cinnamon and green tea with lemon
All-natural, drug free and 100% safe for toddlers, kids, adults, seniors or pregnant moms, Individually wrapped to stay fresh and go with you anywhere

Headbands of Hope

Bestseller No. 1

Headbands of Hope Infinity Head Turban For Women - Fashionable Hair Accessories Great for Yoga and Casual Wear - Adjustable Elastic Knot to Fit Girls and Babies (Black)

ACCESSORIZE FOR A CAUSE | Join us on our mission to create 1,000,000 smiles through our headbands! We believe fashion can be the greatest vehicle to a positive self identity.
SUPER COMFY & LIGHT | Our moisture wicking head wraps are adjustable and elastic to ensure comfortable wearing throughout the day. Made with 100% polyester buff that feels light on the head!
ADJUSTS TO YOUR NEEDS | Perfect athleisure accessory that can be worn in multiple settings! Suitable for the gym, hiking, running, yoga, and other activities. Designed with an adjustable knot to fit kids and babies!
DURABLE MICROFIBERS | Durability is important! Our head scarfs are made from premium polyester with strong micro-fibers to withstand everyday use. Machine or hand washable.
GREAT FOR GIFTING | You can gift a fashionable hair accessory while helping create smiles for children across the globe! Each hair tie comes with a portable carrying pouch for travel and safekeeping!

Stationery set

Sale

Bestseller No. 1

Mr. Pen- Stationery Writing Paper with Envelopes, 30 Letter Writing Paper+18 Envelopes, Stationary Set for Writing Letters, Stationary Paper, Writing Paper Stationary, Christmas Gifts

Package includes 30 stationery writing papers with 18 envelopes in 6 beautiful patterns.
Mr. Pen stationery writing papers are made of quality material. Letter writing papers and envelopes are compatible with inkjet or laser printers. Perfect for use with ballpoint pens, gel pens, fountain pens, pencils, etc.
Each stationery paper measures 10 x 7.3 inches, and the stationery envelope is about 8.5 x 4.3 inches.
Mr. Pen stationery writing papers are perfect for those who love to write handwritten letters. The letter writing paper with some decoration at the corner and a slightly colored background makes calligraphy or writing clear but elegant and impressive.
Our stationery papers and envelopes are suitable for letter writing, also nice as party invitations, blessing messages, holiday letters, home decoration, and decoration letters in daily life.

Comic books

Sale

Bestseller No. 1

Heart-shaped Pendant

Bestseller No. 1

Mini whiteboard and markers

Sale

Bestseller No. 1

U Brands Low Odor Mini Dry Erase Markers, Medium Point, Assorted Colors, 6-Count

Medium point tip mini dry erase markers in 6 assorted colors: black, purple, pink, orange, teal and green
Non-toxic, low odor ink that has a bold color laydown, works on all dry erase surfaces and dries quickly
The dry erase marker ink erases easily
Contoured marker cap shape prevents the markers from rolling off any flat surface or tray
Perfect for whiteboards and glass boards in the office, classroom or at home

My Doodle On-Ear Headphones

Sale

Bestseller No. 1

Sony ZX Series Wired On-Ear Headphones, Black MDR-ZX110

Lightweight 1.38 in neodymium dynamic drivers deliver a punchy, rhythmic response to even the most demanding tracks. Driver Unit: Dome type
The swiveling earcup design allows easy storage when you're not using them, and enhances portability when you're traveling
Cushioned earpads for total comfort and enfolding closed-back design seals in sound
The wide frequency range—spanning 12 Hz to 22 kHz—delivers deep bass, rich midrange, and soaring highs
Plug: L-shaped stereo mini plug 3.5mm

Custom Photo Calendar

Bestseller No. 1

2023 Monthly Hanging Wall Photo Calendar

Holds twelve 6" x 4" horizontal photos, one for each month January 2023 - December 2023
Photos slide in the clear pocket above the calendar for each month
The photo is surrounded by a thick silver border and protected from spills and dust
The photo calendar features thick glossy pages, silver spirals, and a metal piece at the top to hang on a wall or bulletin board
The calendar is a grid calendar with daily writing space and makes a great personalized gift

Bamboo Hat

Bestseller No. 1

Chinese Bamboo Coolie Hat for Men Women

100% bamboo straw, handmade coolie straw Hats, the size of 17 inches wide and 7 inches deep.
Plastic lining head ring is stronger, not easy to break, wearing more comfortable, one size fits all. Buy at the seller winuscap.
It features an adjustable, pull rope that you can easily slide up or down to hold your hat in place comfortably.
because a mesh keeps the hat from touching your head, air can circulate, so there is a bit of airflow in there to help keep you cooler.
This hat can shield you from the sun, and it can even shield your shoulders from the sun. When do not in use, can be put in a sitting room or bedroom, It is a very good adornment, and has an Asian breath.

Silk pillow case

Sale

Bestseller No. 1

Mulberry Silk Pillowcase for Hair and Skin Standard Size 20"X 26" Pillow Case with Hidden Zipper Soft Breathable Smooth Cooling Silk Pillow Covers for Sleeping(Haze Blue,Standard,1Pcs)

❤【Silk Pillowcase】Our pillow cases are made of Silk, with rich elastic touch, extremely soft appearance, not easy to wrinkle, strong and durable, not easy to be damaged by repeated use, not easy to stain, simple in appearance, easy to match, and improve the happiness of life.
❤【Smooth and Soft Silk Pillowcase】The surface of the Silk Pillowcase is smooth and shiny, reducing friction on beautiful curly hairstyles and the face. The pillow covers does not absorb any moisture after styling for one night, keeping the hair and skin smooth and shiny, without entanglement.
❤【Cool Silk Pillowcase】It can be applied all year round. It has a cool body feel, keeps a comfortable body temperature in hot weather, cools the body, and perfectly enjoys the moment of sleep. The cool Silk Pillowcase does not absorb moisture.
❤【Firm & Easy to Clean】Put the silk pillowcase into a net-like laundry bag and add it to a neutral washing machine. It can be machine-washed or hand-washed, but it is not easy to twist it too dry. Let the pillowcase keep a certain amount of moisture and dry it in the shade to avoid wrinkles.
❤【Best Gift Choice】Gorgeous and luxurious outer silk pillowcase packaging. Everyone needs a pillowcase for one-third of the time every day,a suitable pillowcase can make your sleep more comfortable.Not only silk pillow cases for women, our pillow cases are also suitable for men, the elderly, and children. We recommend buying two or more, because these Silk Pillow Cases can be the luxurious present for Birthdays, Valentine's Day, Christmas, Thanksgiving gifts.

Unscented wet wipes

Bestseller No. 1

Plastic cutlery

Bestseller No. 1

400 Plastic Silverware Set - Silver Plastic Cutlery Set - Disposable Silverware Set - Flatware Set - 200 Plastic Silver Forks - 100 Silver Spoons - 100 Plastic Silver Knives - Heavy Duty - Party Bulk

ENRICH YOUR MEALS FEELING LIKE A MILLIONAIRE: Lustrous silver cutlery set gives you an elegant look that sets you all from business meetings to birthday parties including all your formal and informal events.
JOIN YOUR OWN PARTY WITH HASSLE FREE AFTERMATH : Cleanup is a breeze! This Tepco Settings is a disposable flatware, that will save you time and money getting it cleaned. Enjoy your hosting knowing your free for all afterwards! Free yourself and staff, to handle other important things while maintaining the lavish standards you desire.
ITS QUALITY THAT COUNTS: The heavy duty cutlery set gives you a second option of cleaning and saving it for your next occasion due to its solid and durable construction and prevents you from any breaking or snapping while eating with the highest quality of PLASTIC SILVER CUTLERY IN THE MARKET!
WHAT'S IN THIS BULK FLATWARE SET??? A bulk disposable flatware set of 160 count, 80 forks, 40 spoons, 40 knives. Subscribe and add to your favorites as your'e guaranteed to love these and come back for more for all your occasions to come!
JUST CLICK ADD TO CART NOW AND START YOUR PARTY!!: Like hosting but can't stand the mess? Well, now you are all covered! Enjoy spending time with your friends and family by simplifying it with TEPCO Setting silver plastic silverware solved problem!

Vitamin C lollipops

Bestseller No. 1

YumEarth Organic Fruit Flavored Vitamin C Pops Variety Pack, 40 Lollipops, Allergy Friendly, Gluten Free, Non-GMO, Vegan, No Artificial Flavors or Dyes

Contains 1 Bag of 40- YumEarth Organic Assorted Flavors Vitamin C Lollipops
Product Note: Exposure to heat or sunlight may lead to melting/damage of product. Hence customers are expected to be available during the product delivery
Try all 8 delicious flavors to "C" which organic pop is your favorite: strawberry, pomegranate, peach, cherry, grape, mango, watermelon and berry
Our Vitamin C Pops are colored with real fruit and vegetables juices, no high fructose corn syrup or artificial dyes here
YumEarth's sweet treats are free from the top 8 common allergens and are USDA Organic Certified, Non-GMO Certified, gluten free and vegan
Chemo Care Package Ideas for an Elderly
Seniors never have an easy time when sick and most especially when dealing with cancer and chemotherapy. It might be hard to encourage or cheer them up, but here are some great ideas to include in a care package to show them they're not alone:
A mini cactus

Sale

Bestseller No. 1

Altman Plants Assorted Cactus Collection 2.5" 4 pack

UNIQUE HAND SELECTED: Each order contains GROWN WITH LOVE and hand selected cactus plants. You will receive a variety of unique cactus similar to the ones in the photo which may include: Echinocactus, Mammillaria, Notocactus, Opuntia, and other cactus varieties. Note that we cannot assure you will receive the exact plants in the image, as seasonal availability varies. Large orders may receive duplicates depending on the season.
EASY CARE: Featuring Eye-Catching flowers, spines and forms, these cacti are easy to grow and grow great together in gardens or any container. Many cacti can thrive in the sunniest, most neglected spots of the yard, but they also do well in containers and part-sun locations too.
SIZE: Succulents come in 2 1/2" pots fully rooted in soil. Plant measurements will vary as different species grow in different ways: for example, some grow wider, shorter, taller, trailing etc. All our plants come LABELED with succulent variety so you'll never get caught guessing!
PACKAGING: All plants come with helpful Care instructions and are PACKAGED WITH CARE at our Facility by our succulent shipment specialists. We ship plants dry to keep them relaxed and rot-free— once they are in their new home, you can treat them to a good drink.
HEALTHY LIVE ARRIVAL : Your succulents will arrive alive and healthy. We are well known for our excellent customer service and going the extra mile for our customers. Please feel free to directly reach out to us if you have any questions or concerns. WE WANT YOU TO BE HAPPY!

"Guardian Angel" Bracelet

Sale

Bestseller No. 1

Alex and Ani Path of Symbols Expandable Bangle for Women, Guardian Angel Wings Charm, Rafaelian Silver Finish, 2 to 3.5 in

JEWELRY FOR STRENGTH AND PROTECTION: Channel your power with this Alex and Ani Guardian Angel Wings Charm Bangle, a constant reminder that your guardian angel watches over you always
MEANINGFUL CHARMS: This beautiful adjustable bangle has a guardian angel charm with a genuine Austrian crystal accent, capturing the connection between you and your protector
SIZING AND CLOSURE: Our innovative, patented, and completely original technology replaces traditional clasps with a sliding mechanism to customize this classic bracelet's size from 2" to 3.5" wide
COMPOSITION: Crafted with love and care in the U.S.A., this timeless piece of easy-care jewelry is based in a nickel-free brass/copper metal mix that amplifies its symbolism for the giver and wearer
YOUR UNIQUE REMINDER: Feel the love with this Alex and Ani Guardian Angel Wings Charm Expandable Bangle, a reminder that you are surrounded by love and protection

Knitted scarves

Bestseller No. 1

Women Men Winter Thick Cable Knit Wrap Chunky Warm Scarf Black Hor

Cashmere-like 100% Acrylic scarf, super soft durable material makes this product comfortable and lasting.
Warm fluffy thick winter knit scarf. Various fashion colors meet different requirements.
Measures: Solid Knit: 70.9"L x 13.4"W; Colorblock: 80.7"L x 13.4"W One size fits all, woven scarf for women, men, girls, boys
An idea gift for family and friends in Christmas, birthday and every happy time!
Cable-knit scarf with NEOSAN tag, all scarves are well packed in reusable zippered bag with NEOSAN logo.

Mini ceramic kettle

Bestseller No. 1

BELLA Electric Ceramic Tea Kettle, Boil Water Quickly and Easily, Detachable Swivel Base & Boil Dry Protection, Carefree Auto Shut Off, 1.2 L, Silver Tile Pattern

ELECTRIC TEA KETTLE: Boil water faster than a microwave & safer than a stovetop with a flip of a switch! This kettle features a 1200 watt heating element, fully detachable 360 degree power base with cord storage & a safe, easy to use design
BUILT IN SAFETY: This kettle features automatic shut off & boil dry protection as well as a concealed heating element for maximum safety & ease of use. A long gooseneck-style spout is ideal for controlled pours & avoiding dangerous over pours
TIMELESS FAVORITE: This ceramic tea kettle is a home essential, combining undeniable style and versatility with reliable functionality and safety. Boil hot water for tea, coffee, oatmeal, instant soups and more.
KITCHEN ESSENTIALS: BELLA offers a full range of high-quality products including air fryers, waffle irons, toasters, coffee makers, electric kettles, slow cookers, espresso machines, griddles & juicers. Silicone sealed lid traps in heat. BPA-Free
MIX IT UP: The kitchen should be fun. With BELLA It can be. We provide you with quick & convenient kitchen solutions to simplify your hectic life, including small kitchen appliances, cookware & housewares.

Customized Coupon books

Bestseller No. 1

LIZIMANDU Cash Envelopes for Budgeting,Budget Binder with 12Pcs Budget Planner with Cash Envelopes,Money Organizer for Cash,PU Leather A6 Binder for Money Saving Organizer(1-Black Rose)

【Cost-Effctive】1 PU leather A6 budget binder,10 A6 zipper cash budget envelope,16 colored self-adhesive labels,Great way to plan your money, expenses and savings.
【Wide Use Scene】Multifunctional, hidden compartments on two sides, it is suitable for schools, offices, travel, and families as cash envelope wallet.
【Cash Envelopes System】The cash envelopes for budgeting are waterproof and tear-resistant, and can protect your items from water and dust. These money organizer for cash are designed with 6 pre-punched holes. You can use them together in budget binder or independently.
【Keep Budget Organized】All cash envelopes for budgeting can organize in the budget binder. With the category stickers, you will be clear about where all your money is actually going. The money organizer for cash meets every budgeting journal's needs and helps you make budgeting and managing finances easily.
【Pretty Gift】You can make a completely customized organizer with the binder notebook, card slots, and pockets in the cover that is good for storing your passport, tickets, card. The budget binder is an ideal gift for family, friends, colleagues, and children. If you have questions about money organizer for cash or are not satisfied with it, please contact us at any time. Your satisfaction is our main concern.

Small Radio

Bestseller No. 1

DreamSky AM FM Portable Radio Plug in Wall or Battery Operated for Home & Outdoor, Strong Reception, Large Dial Easy to Use, Transistor Antenna, Headphone Jack, Small Gifts for Seniors Elderly

Radios Portable AM/FM Easy to Operate: A digital manufacturer always squeezes mind to provide customers an item with more functions, ignoring why invented it originally. Sometimes what you need is to sit aside a simple small radio and tune into your favourite music, NPR, sports and news stations, seemingly a trace of nostalgia. This AM/FM radio just takes you a few seconds with some fine tuning to get right on your station.
Great Reception & Clear Loud Sound: the handheld radios pull in both AM/FM signals despite you live in the middle of nowhere. Please note that the AM ferrite rod antenna is built-in and directional, meaning you need to find a suitable radio direction for a better and strong signal. With a big loud speaker, sound quality is pretty good for this handheld am/fm radio, no static or cross-talk. It also accepts mono earphone (not included), enabling you to enjoy crisp sound without distraction.
Never Worry about Power Outage: Supposing go camping with a battery operated radio at some secluded place with weak signals-no TV, no Smartphone, suddenly power dies and no electricity to recharge it. That makes you feel very irritated. Once own this AM/FM transistor radio, you'll enjoy a peaceful trip without worries behind since it is not only AC adaptor powered but also 4 AA dry batteries operated (Both Included), which are available to every household.
Take The Portable Radio Anywhere for Various Needs: With perfect size and handle, you can take this am fm radio portable anywhere. For your home, kitchen while doing routine chores, by the bed at night; in the yard while doing yard work; for power outage and emergency situations such as hurricanes or storms; also for outdoor use, like walking, jogging, camping and others. Really a great companion, a useful emergency kit.
Ideal Gift: Pick up DreamSky AM FM battery operated radio for seniors in your family, parents or grandparents. This portable radio is a perfect gift which soothes their soul and brings them back to their younger days. In addition, buy it for your husband to use outside like on a boat; for your wife to use at home; your kids to use at school. So versatile!

Foot Soak

Bestseller No. 1

Tea Tree Oil Foot Soak with Epsom Salt - For Toenail Repair, Athletes Foot & Softens Calluses - Soothes Sore & Tired Feet, Nail Discoloration, Foot odor Scent, Spa Pedicure, Foot Care - Made in USA, 16 oz

🌿 Spoil Your Feet & Toenails From the Comfort of Home: This tea tree oil foot soak will help you wave goodbye to stubborn calluses, dry skin, athlete's foot, irritations, funky odors, and all of those aches and pains; Now, you can wear open-toe shoes with the utmost confidence
🌿 The Same Foot Soak Salts That Expensive Spas Use: You don't need to pay a fortune to pamper your feet at a high-end spa when you have this tea tree foot salt soak; Combine this soothing soak with our Electric Foot Soaking Bath Basin or one of our Manual Foot Soak Basins for the ultimate spa experience
🌿 American-Made Foot Soak for Supreme Relaxation: This foot soak for dry cracked feet is made from hand-selected natural and organic ingredients; It's a proprietary blend of Dead Sea Salt, Epsom Salt, MSM, Tea Tree, Eucalyptus, Rosemary, Peppermint, Spearmint, and Chamomile
🌿 Gentle on Even the Most Sensitive Skin Types: The foot bath soak does not contain any harsh chemicals, fillers, additives, and other potentially harsh ingredients; This foot callus remover soak is super skin-friendly, so it will get the job done without irritating your sensitive skin
🌿 Helping You Put Your Best Foot Forward: Our mission at Foot Cure is to help people from all walks of life enrich and improve their health and wellbeing using natural foot care products; Order today with peace of mind knowing that we won't rest until you're another satisfied customer

Caffeine-free Tea

Bestseller No. 1

Stash Tea Bags Variety Pack - Herbal and Decaf - Caffeine Free Assorted Teas - Tea Sets for Women and Men - 50 Ct, 25 Different Flavors - 100% Handmade Cotton Pouch Included

CAFFEINE FREE SET - All the herbal and decaffeinated varieties in this tea assortment are caffeine-free so you can enjoy a cup a day or night
50 FLAVORFUL TEA BAGS - Choose from 50 delicious and flavorful individually wrapped teas (25 flavors, 2 of each). Whether you want a cup of Decaf English Breakfast to jumpstart your morning or to unwind with relaxing Chamomile before bedtime, our tea variety pack offers quality and selection
GREAT GIFT FOR TEA LOVERS - This tea collection comes with a charming reusable cotton drawstring bag for storage. Treat the tea drinker in your life with a tea gift set they're sure to use and appreciate
ALL NATURAL, NON GMO BOTANICAL BLENDS - Popular tea packaging is often composed of plastic that originates from GMO-corn. Our tea bags are free of plastics and made from sustainable, unbleached natural fiber and GMO-free cotton string. You can sip easy knowing that every component is free of GMOs
PREMIUM TEA QUALITY - Stash is a specialty tea company based in the Portland, Oregon area. Founded in 1972, has been offering a complete line of natural high-quality teas for over 40 years. This herbal tea variety pack sourced from reputable suppliers, most of whom they have worked with for years

Eyebrow Hair Loss Gift set

Bestseller No. 1

PURA D'OR Organic Castor Oil (4oz + 2 BONUS Pre-Filled Eyelash & Eyebrow Brushes) 100% Pure, Cold Pressed, Hexane Free Growth Serum For Fuller, Thicker Lashes & Brows, Moisturizes & Cleanses Skin

Use by date: This product's use by date is determined by the Period After Opening symbol. The Period After Opening symbol is marked by a box with a numerical number (X) followed by letter M for months. The symbol denotes that the product is recommended to be used within X months of opening
FOR FULLER AND LUSCIOUS EYE-POPPING EYELASHES; Conceal thin, uneven lashes and brows with this amazing Castor Oil for thicker looking lashes and brows
ACHIEVE THICKER AND DARKER ARCHES FOR YOUR EYEBROWS; When It Comes To Eyebrows The Bigger The Better; Drop Those Tweezers And Naturally Achieve Fuller Eyebrows With Our 100% Pure Castor Oil For Eyebrows
FRESHEN UP ANYWHERE AT ANYTIME; Our Cold Pressed Castor Oil Includes 2 Bonus On-The-Go Brush Mascara Wand And Bottles For Easy Application On Brows And Lashes; Both bottles come airtight so no leakage during your traveling commutes
RICH CASTOR OIL WITH SOOTHING SCENT. Pura Dor's Castor Oil for eyebrows growth is Made With High Quality Organic Ingredient That Is Cold Pressed To Extract The Natural Oil Content From Castor Bean Seeds. This method leaves the oil safe to use while retaining the relaxing earthy scent.

Grip Aid

Bestseller No. 1

Grip-Aid

Makes grabbing smaller items much easier to use
Durable Medical Grade Silicone
Dishwasher Safe
Dimensions are 1.8" W x 2.6" L

Cancer Planner journals

Sale

Bestseller No. 1

Erin Condren Breast Cancer Petite Planner - Inspirational Support Journal, Includes Medical, Emotional, and Lifestyle Trackers, Journaling and Note Pages, and Sticker Sheet

KEEP YOUR LIFE ORGANIZED: Life after diagnosis is unpredictable and challenging, so we've designed the perfect portable Petite Planner to keep track of all of your health needs, changes, and more.
PERFECT PLANNING FEATURES: Document and track everything physically and emotionally with spaces for inspirational quotes, support circle spread, daily and weekly reflection, scheduling, health tracking, and more
DESIGNER STICKERS INCLUDED: Included are high-quality stickers intended to help organize, accent, and personalize the planner. Each planner comes with 127 colorful stickers.
REMINDER LISTS: Custom pages for chemo and radiation schedules, doctor appointments, and to track habits and lifestyle factors like water intake, feelings, medications, meals, and weight.
STORAGE FLAP: Store your stickers in the convenient and compact storage flap located on the inside back cover. Store your stickers in the storage flap to have them ready whenever and wherever you need them.

Neck pillow

Sale

Bestseller No. 1

napfun Neck Pillow for Traveling, Upgraded Travel Neck Pillow for Airplane 100% Pure Memory Foam Travel Pillow for Flight Headrest Sleep, Portable Plane Accessories, Light Grey

PERFECT CHIN SUPPORT TRAVEL NECK PILLOW - This airplane pillow can better wrap your neck and free your chin, prevents the head from falling forward, relieves neck pain during travel.
BEST NECK PILLOW FOR TRAVELING - Unlike other travel pillows, This flight pillow can provide perfect support to protect the neck when you are sitting in the airplane, car, train, or bus.
PREMIUM MEMORY FOAM - napfun ERGONOMOR travel pillow was made of high quality memory foam with 5 seconds return technology, comfort and durable.
REAL PORTABLE PLANE PILLOW - The headrest pillow was designed for portability and comfort. It comes with a portable travel bag that allows the travel pillow to compress down to a smaller size.
LIFETIME REPLACEMENT GUARANTEE - If you have any problems, we promise to offer you a prompt and full refund!

Folding Lightweight Walking sticks

Sale

Bestseller No. 1

Vive Folding Cane - Foldable Walking Cane for Men, Women - Fold-up, Collapsible, Lightweight, Adjustable, Portable Hand Walking Stick - Balancing Mobility Aid - Sleek, Comfortable T Handles (Black)

COLLAPSIBLE AND COMPACT: Providing a convenient option for those needing assistance, the Vive folding cane smoothly and securely locks in place to provide extra stability while walking on any surface. Folding at three points along the cane shaft, the collapsible cane is compact, easily fitting into a purse, briefcase, carry on or wheelchair bag.
LIGHTWEIGHT ADJUSTABLE ALUMINUM FRAME: Constructed with a durable, corrosion-resistant anodized aluminum, the folding cane is exceptionally lightweight yet sturdy, safely supporting up to 250 pounds. The cane is easily adjusted in one-inch increments from a minimum of 33" to a maximum height of 37".
ERGONOMIC HAND GRIP AND STRAP: Ergonomic hand grip contours to the hand to reduce hand fatigue, prevent muscle cramping and relieve pressure on the wrist. The integrated wrist strap keeps the cane from falling to the ground when released.
SLIP-RESISTANT RUBBER TIP: Collapsible cane is capped with a slip-resistant rubber tip for additional traction and stability. The cane is also compatible with most replacement tips, including tripod tips, quad tips and ice tips.
VIVE LIFETIME GUARANTEE: Designed with the highest quality materials, the Vive Folding Cane comes with an Unconditional Lifetime Guarantee. Buy now with confidence.

Sleep Therapy Machine

Sale

Bestseller No. 1

Magicteam Sound Machines White Noise Machine with 20 Non Looping Natural Soothing Sounds and Memory Function 32 Levels of Volume Powered by AC or USB and Sleep Sound Timer Therapy for Baby Kids Adults

❤20 Non-Looping Sleep Sounds: White noise ,Brown noise, pink noise, blue noise, fan,brook, rain, ocean,bird and Bonfire,suitable for for Baby and Kids and Adults.
❤Precise Volume & Timer Settings:With 32 Levels of Volume ,it is perfect for baby sleeping .And you can set 1 hour,2 hours,3 hours,4 hours,5 hours and continuous play,control the comfort level for your own environment.
❤Unique Design: Solid-state design with 6.3 inch*4 inch *2.4 inch,it is portable for home, office or travel,can give you a perfect sleep.
❤Function & Safety:Memory function automatically restores your previous volume, sound and time,it is powered by AC or USB.The machine is approved by FCC, CE and RoHS,don't need to worry about accidents.
❤Any issue just don't hesitate to contact us.We will try our best to help you!

Soup Gift set

Bestseller No. 1

Warm socks

Sale

Bestseller No. 1

Busy Socks Winter Warm Thermal Socks for Men Women, Extra Thick Insulated Heated Crew Boot Socks for Extreme Cold Weather, 1 Pair Black, Medium

SIZE- Medium fits for (US Men Shoe Size 6-9.5, Women Shoe Size 7-9.5), Large fits for (US Men Shoe Size 9-12, Women Shoe Size 10-13)
KEEP YOUR FEET WARM - Extra warm for the extreme cold weather during the winter. Heavily brushed fuzzy warm lining make these insulated thermal socks provide soft and comfort for your feet during extended outdoor trail cold weather.
DESIGNED FOR EXTREME TEMPERATURES - Warmer Than Regular Socks! The insulated socks have been specially designed to keep your feet warm even when the temperature outside is too low. The thermal fuzzy socks are great ideal if you are working outdoors, go skiing or enjoy hiking and camping in the mountains during the winter.
MULTI-USEING - The heated thermal socks are suitable for different situations, you can wear them as cabin socks, home floor socks, hiking socks, thermal socks, heavy work socks, winter warm socks, fuzzy socks, outdoor socks and sports socks. What's more, you can wear these thermal socks as boot christmas socks, slipper socks, home sleeping socks or daily cozy socks in winter or in any cold weather areas.
EXCELLENT GIFT CHOICE - Everyone needs more socks. Great socks often make great gifts in Christmas or other holidays. And these thermal socks make the perfect present for hikers, outdoor workers, for Thanks-giving or Daily Wear. It's a great gift in winter for family, friends and anyone you love, as birthday, New Year, Anniversary Christmas gift.

"Stay Strong" Enamel Pin

Bestseller No. 1

14 Pieces Positive Enamel Pins Set Motivational Enamel Lapel Pin Inspirational Cute Brooch Pin Badges for Women Clothing Bags Hats Decorations

Cute Pattern Matching: 14 pieces small inspirational enamel brooch pins are designed specifically for women and girls; various pattern available for you to choose, such as rainbow, bee, flowers, sun, cactus, mushroom and motivational words; those enamel pins contains the same meaning that symbolizes tenacious vitality and positive attitude.
Motivational Function: these cartoon brooch pin badges are not only exquisite and cute in appearance, but also convey a special inspirational meaning; you can put it on your clothing or bags to motivate yourself to keep a positive attitude; or you can send them to your friends and families, encourage them to live positively; help you express your concerns and love and build a closer relationship with them.
What you get: 14 pieces motivational enamel lapel pins in a variety of style and a black storage bags; with enamel craftsmanship, every single one is exquisite and beautiful; sufficient quantity and various styles allow you to choose for matching your clothes and backpacks.
Durable Material: the cute enamel lapel pin set is made of zinc alloy, hand-painted with hard enamel; with vivid cute pattern and bright colors, these positive theme enamel pins are wear-resistant and fade-resistant, enable to serve for a long time. And this product contains a back buckle design, which help you fix pins on the clothing.
Widely Applied: the motivational enamel lapel pins set can be put on clothes, jackets, jeans, bags, hats, scarves and backpacks; suitable for DIY projects and motivational personalized craft making.

Jar opener

Bestseller No. 1

Jar Opener, 5 in 1 Multi Function Can Opener Bottle Opener Kit with Silicone Handle Easy to Use for Children, Elderly and Arthritis Sufferers (Apple Red)

ERGONOMICS & SKIDPROOF DESIGN: Ergonomic Design for handling easily and offers a firm grip between opener and lid/hand. Nonslip handles ensure safety even when wet, ideal jar openers for weak hands
WIDE APPLICATION: 2 pcs of bottle openers for different types of bottle caps, bottle tops, jar lids, bean cans, covers of the pickle bottles, caps of the sodas & soft drinks. The openers are extremely durable under any circumstances in your kitchen, easy for storage
EASY TO USE: Place the opener on the lid in the right size, turn it around and easily open the seal, or pull it with the lid opener, it won't slip and save effort. Moreover, it makes us avoid the risk of using a knife to open the lid and lower the chance of hurting.
REMOVE MORE CAPS AND LIDS: This lid remover is a versatile 5-way opener. A heavy duty helper opener is added to make it more powerful. The rubber jar opener can work as a bottle gripper opener, soda bottle opener, and other opener tools
LABOR SAVING: Easy twist jar opener. This opener makes your life so much easier. It is lightweight and grips so perfectly. A must-have kitchen gadget that will replace a handful of bulky tools.

Sleep Hat

Bestseller No. 1

Syhood 4 Pieces Men Skull Caps Soft Cotton Beanie Sleep Hats Stretchy Helmet Liner Multifunctional Headwear for Men Women (Black, Gray, Army Green, Navy Blue)

Sufficient quantity with various colors: the package contains 4 pieces skull hats in 4 different colors including black, gray, army green and navy blue, adequate quantity and diverse colors to meet your wearing needs and match with your clothes in various styles
Soft and comfy fabric: made from quality cotton material, these men skull caps are smooth to touch, lightweight to wear, providing you with a sense of comfortable feeling; The material is also breathable and moisture-wicking that it can absorb sweat to keep you dry and cool
Multifunctional headwear: the cotton beanie cap can be applied as not only a skull cap, sleeping hat, but also a helmet liner, cycling cap, running cap and so on, great for both men and women; And this cozy cap can help relieve your fatigue after a long day at work, and organize your hair when doing something important
Wide range of application: these soft helmet liner caps can be applied for many indoor or outdoor activities, such as dancing, fitness, climbing, riding, racing, motorcycling, daily walking, hiking, running and so on; They are soft and comfy, which is great for sleeping
Good elasticity: the helmet cap with good elasticity can be stretched to fit most people, suitable for people with a head circumference of 20.5-23.5 inch; The depth of the cap is approx. 7 inch, which has plenty of room for holding long hair, making it convenient for people to exercise

No Spill Cup and Lid

Sale

Bestseller No. 1

Nuby 3 Piece Girl No-Spill Cup with Flex Straw, 10 Ounce

Nuby's soft silicone straw has a built-in TOUCH-FLO valve to prevent spills and leaks. The TOUCH-FLO valve opens only when your child sips from it, keeping drips and spills at bay.
Keep your little one fully hydrated whether at home or while out and about. Nuby's No-Spill Cup holds 10 ounces (300ml) of milk, juice, or water.
The No-Spill Cup is designed to fit comfortably in little hands. Its curved and grooved design makes gripping easier while your child's hand strength and coordination grows and improves.
The No-Spill cup is top-rack dishwasher safe. Parents will love this cup because it is low maintenance and easy to clean
Nuby's No-Spill Cup features bright colors. The fun, vibrant colors and groovy grip will delight you and your little one.

Massage oil

Bestseller No. 1

Aromatherapy Sensual Massage Oil for Couples - Aromatic Lavender Massage Oil Enhanced with High Absorption Sweet Almond Oil Jojoba Vitamin E and Relaxing Lavender Essential Oil - Full Body Massage Oil

Calming Scented Oil - Lie down relax and enjoy a full body massage using our highly absorbent massage body oils for women and men infused with nutrient rich vitamin E for nourishing skin care
Enriched with Natural Oils - Reap the benefits of a quality aromatherapy body oil for dry skin with our satisfying formula of sweet almond oil jojoba and lavender essential oil for a relaxing massage
Couples Massage Oil - Our nourishing massaging oil for professional or home use glides smoothly onto skin and is the ideal sensual massage oil for a relaxing couples massage to enhance your connection
At Home Spa Day - Looking for aromatherapy relaxation gifts for women then look no further than our massage oil for massage therapy that helps moisturize dry skin and can improve your connection
Maple Holistics Quality - We pride ourselves on our cruelty free vegan massage oils featuring quality natural ingredients because we believe you deserve the best aromatherapy products for self care

Massage Roller ball

Sale

Bestseller No. 1

Manual Massage Roller Ball - Massager and Therapy Tool for Sore Muscles, Shoulders, Arms, Neck, Back, Feet, Body, Deep Tissue, Stiffness, Joint Pain, Stress Relief

ALLEVIATES SORE MUSCLES: Excellent for reducing soreness on upper back, shoulder, legs, foot, neck, chest, and arms. Can be used in conjunction with massage oils or lotions.
ELIMINATES FATIGUE: Can be used to perform a light or deep tissue massage after a long day to help eliminate fatigue from your muscles and relieve stress.
IMPROVE BLOOD CIRCULATION: Massage is a great way to improve blood circulation. Good circulation brings damaged, tense muscles the oxygen rich blood they need to heal.
HIGH QUALITY AND EASY TO USE: Made from high quality resin that is durable and long lasting. Can be used to reduce the energy used to give yourself or another person a massage.
PORTABLE AND EASY TO CLEAN: Fits in the palm of your hand and can be carried in your purse, briefcase or backpack. Can be washed with water and soap.

Raisins for energy

Bestseller No. 1

Photo Collage of family and friends
Ginger chews

Bestseller No. 1

The Ginger People Gin Gins Chews 1 pound bag, Original Ginger, 16 Ounce

PREMIUM FRESH GINGER: Made with 10% fresh ginger. All GIN GINS contain more fresh ginger than any other brand. We use sustainably farmed, zero waste ginger from Indonesia, one of the premier ginger growing regions in the world.
TASTES DELICIOUS: Flavorful chewy ginger candy. Whether you're treating a bellyache, nausea or simply treating yourself, GIN GINS ginger chews are always easy to have on hand. These healthy snacks are a spicy candy that tastes delicious.
CONVENIENT: Easily grab an individually wrapped ginger chew on the go; this healthier-for-you chewy ginger candy soothes the stomach, satisfies your sweet tooth and lifts your mood. Often used on planes and in cars for anti-nausea relief.
HEALTH BENEFITS: Ginger chews are often used for boosting immunity, digestion, reducing inflammation and helping improve a wide variety of ailments. GIN GINS contain no artificial sweeteners, are non-GMO, vegan and gluten-free.
PRODUCT NOTE: Exposure to heat or sunlight may lead to melting/damage of product. Hence customers are expected to be available during the product delivery.

Rice based cereal

Bestseller No. 1

One Degree Cereal Rice Cacao Crisp, 10 oz

Taste is the first of your sense that will celebrate a spoonful of sprouted brown rice with cacao and coconut palm sugar.
All Ingredients From Farmers We Know
Rich and Toasty Organic Brown Rice Cereal with Cacao
Non GMO Project Verified, USDA Organic, Gluten Free, 100% Transparency

Dried fruit

Bestseller No. 1

A Gift Inside Bloom Dried Fruit Deluxe Tray Basket Arrangement for Holiday Birthday Healthy Snack Business Kosher 2.75 Pound

This beautiful floral-like arrangement of favorite dried fruits in a wooden crate is the ideal gift for friends, family and business associates, perfect for any gifting occasion.
A healthy wholesome treat. Dried fruit contains a lot of fiber.
Gifted presentation: fruit arranged and hand-packed in cheerful flower design. Wooden serving tray is tied with a gift ribbon and attractively presented for a beautiful unboxing.
Kosher Pareve OU certified.
See alternate image for Instruction on how to include A GIFT MESSAGE. Be sure to sign your name and/or your company, so your recipient knows who to thank

Whole-grain Cracker

Bestseller No. 1

WASA Whole Grain Swedish Crispbread, 9.2 Ounce , All-Natural Crackers, Non-GMO Ingredients, Fat Free, No Saturated Fat, 0g of Trans Fat, No Cholesterol, 100% Whole Grain, Kosher Certified (Pack of 12)

WASA WHOLE GRAIN CRISPBREAD: Crispy, airy and full of flavor, savor 30 calorie per serving WASA Whole Grain crispbread as a great alternative to bread and crackers
WHOLE GRAIN CRISPBREAD: Made with only three simple, all-natural ingredients—100% whole grain rye flour, yeast and salt, for a deliciously wholesome taste and texture
ONLY 30 CALORIES PER SERVING: WASA Whole Grain crispbread is all-natural, fat free (no saturated fat and 0g trans fat), cholesterol free and Kosher certified; Made with 100% whole grain for 13g of whole grain and 3g of fiber per serving
NON-GMO PROJECT VERIFIED CRACKERS: These fiber crispbreads are made with Non-GMO ingredients and are a great alternative to crackers; Product of Sweden
WHOLE GRAIN CRACKERS: Layer your favorite toppings on WASA crispbread for smart and satisfying snacks! Replace bread with fiber crispbreads for a creative and wholesome breakfast or open faced sandwich at lunch

Pudding treats

Bestseller No. 1

Dessert Ice Cream Cups Bowls with Lids 5 oz - Set of 6 for Desserts,Snacks, Pudding,Treats, Appetizers, portion cups mini Reusable, Plastic Containers for Parties Picnics Freezer Safe multi colors

DECORATIVE ROUND DESSERT CUPS AND LIDS- Showcase your Culinary Delights with Even More Style with these Fancy Dessert Food Container Bowls. Perfect for ICE CREAM, PUDDINGS, CAKES, APPETIZERS, SALADS, HORS D'OEUVRES, or Anything Else that Requires an ELEGANT PRESENTATION.
FOOD GRADE BPA FREE PLASTIC - Single Serve Plastic Dessert Cups that are Safe and Eco-Friendly. Made of Food Grade BPA FREE Plastic - Great for The Environment, Great for You, and Safe for the Family. Elegant Cups that come in Three VIBRANT COLORS - Which Gives Them More CHARACTER and STYLE.
AIRTIGHT LIDS FOR EASY HANDLING AND ULTRA FRESHNESS - Protects your Food and Flavor from Bacteria and Mold and Keeps Food Fresh Longer. SECURE AIRTIGHT LIDS which can also be used as Plates. makes MOVING and STORING so EASY.
REUSABLE AND MULTI-PURPOSE, PERFECT FOR ANY OCCASION - Reusable Dessert Cups that can Be Washed and Re-Used Again and Again. They are FREEZER, REFRIGERATOR and DISHWASHER SAFE - Easy to Clean, Easy to Store. Perfect Gifts Ideas for Holidays, Baby Showers, Weddings, Thanksgiving Party, Dinners and More.
CUSTOMER SATISFACTION GUARANTEED - These Cute Dessert Cups Make a Great Present for Valentine's Day, Birthday, Anniversary, For a Wife, Daughter, Friend, or Anyone that you Love. SATISFACTION GUARANTEED - Not Satisfied? FREE RETURNS Within 30 Days of Purchase, or Contact Us, and We Will Do ANYTHING to Solve Your Problem.

Cotton head scarves

Bestseller No. 1

Patelai 9 Pieces Women Scarf Shawl Wrap Head Scarves Big Head Scarf Soft Linen Scarf, Candy Color

Various colors: you will get 9 pieces women scarf shawls in 9 bright colors, including beige, ginger yellow, light gray, dark coffee, black, dark green, dark gray, purple, khaki, enough quantity to meet your matching needs
Quality material: women scarf shawl wraps are made of linen, soft, durable and comfortable to wear, not easy to break and fade, can serve you for a long time
Warm notice: it is recommended to wash these scarves by hand with mild water and then let them dry naturally, avoid being hooked or scratched by pointed objects during use
Widely applicable: scarf shawl wraps are suitable for many occasions, such as beach, travel, outdoor activities, casual wearing, school, work, weekend, etc., wearing this scarf will make you stand out from the crowd easily
Ideal gift choice: it would be delicate gift for women of any ages on Mother's Day, birthday and holidays

Instant oats

Bestseller No. 1

Quaker Instant Oatmeal, Original, Individual Packets, 0.98 Ounce , 48 Count (Pack of 1 )

Heart Healthy Whole Grains: Quaker Oats are 100 percent Whole Grains; Diets rich in whole grain foods and other plant foods and low in saturated fat & cholesterol may help reduce the risk of heart disease
Good Source of Fiber; Quaker Oats provide a good source of fiber to support a healthy digestive system; See nutrition facts for total fat per serving
Made with 100 percent Whole Grains
Non GMO Project Verified: Verified by a third party that this product contains only non GMO ingredients; Look for specially marked packages with the Non GMO Project Verification symbol
Top with your favorite nuts or berries for a delicious breakfast

Canned soup

Bestseller No. 1

Campbell's Chunky Soup, Spicy Chicken Noodle Soup, 16.1 Oz Can

Campbell's Soup: One (1) 16.1 oz can of Campbell's Chunky Spicy Chicken Noodle Soup
Big Flavors: Spicy soup crafted with big pieces of chicken meat without antibiotics, carrots, celery, enriched egg noodles and a sizzling broth seasoned with chili pepper (1) and paprika (1) extract
14 grams of Protein: Campbell's Chunky Soup that has vegetables and 14 g of protein in each can
Convenient Pantry Staple: Take this ready to serve soup on outdoor adventures to eat by the campfire, enjoy it on weeknights at home, or bring it to work or school
Microwavable Soup: This easy to microwave soup is simple to prepare, just heat and serve

Mini Pill organizer

Sale

Bestseller No. 1

7-Sided Portable Pill Box Medicine Planner Small case (Seven Day Weekly Container) Medication, Vitamin Holder Boxes Organizer Pillbox Dispenser Organizer, sorter and Reminder containers (1 Unit)

Compact Design - Compact design makes this pocket sized planner perfect for travel. The cases are designed to resist popping open in your purse, briefcase or suitcase. Each compartment holds 10 aspirin size tablets.
Bold Labeling - Each compartment is clearly labeled for each day of the week. See-through design lets you see if today's pills have been taken without opening. Durable plastic, marked with each labeled in large print and braille for each day of the week
Clear lids - Pill planner has clear lids and body for maximum visibility to help prevent missed doses
Built to last - A high quality design that is made for repeated use. Compact design makes this pocket sized planner perfect for travel
LARGE CAPACITY - Each compartment holds up to 10 aspirin sized tablets.The cases are designed to resist popping open in your purse, briefcase or suitcase.

Canned vegetable

Bestseller No. 1

Amazon Brand - Happy Belly Mixed Vegetables, 15 oz

One 15-ounce can of Happy Belly Mixed Vegetables
Includes carrots, assorted peas, green beans, corn and lima beans
Satisfaction Guarantee: We're proud of our products. If you aren't satisfied, we'll refund you for any reason within a year of purchase. 1-877-485-0385
Some denting is expected in transit. Light dents should not impact the quality of the product
An Amazon brand

Wood Charm

Bestseller No. 1

FASHEWELRY 50Pcs Resin Wooden Earring Pendants Flat Round Vintage Resin Walnut Wood Charms with Gold Foil for Necklace Earring Making (Gold)

Size: about 18mm in diameter, 3.5mm thick, hole: 1.5mm, total 50pcs resin wooden earring pendants.
Material: Made of quality wood and resin, these geometric pendants are natural, smooth, sturdy and durable, great for long time use.
Easy to Use: Featuring a hole, the pendant can be strung with cords, wires, jump rings, lobster clasps to make beautiful jewelry and crafts, convenient to use.
Wide Usages: The resin&wood pendants are great for both jewelry making and crafting projects. You can put them into your earrings, necklaces, bracelets, etc. Or you can add addition to your keychains, sweater chains, zipper pulls, gift boxes, gift cards and so on.
Design: The wood and resin makes the pendant look understated and elegant, great to add styles to your design and your looks. Use these beautiful pendants to make simple but modern DIY gifts for your beloved ones on special occasions like birthdays, weddings, parties and so on.

Stress Ball

Bestseller No. 1

Power Your Fun Arggh Mini Stress Balls for Adults and Kids - 3pk Squishy Stress Balls with Light, Medium, Heavy Resistances, Fidget Toy Sensory Stress Anxiety Relief Squeeze Toys (Yellow, Pink, Blue)

COLOR CHANGING SQUISHY BALLS: Vent stress, anxiety, anger or use as a form of calming toy to aid in concentration and focus; squeeze these stress relief fidget toys and see them change colors from yellow to orange, blue to green, and pink to purple
CALMING SENSORY TOYS FOR KIDS: Each of these stress balls for kids can also be an effective ADHD ADD Autism toy to help kids relax and focus; these fun sensory balls are safe, nontoxic, tactile toys for kids
MORE THAN JUST A SQUISHY STRESS TOY: These squeeze balls can also be used for wrist, hand, and finger exercises; each anti anxiety ball is filled with nontoxic gel and measures 2.5 inches in diameter; recommended for ages 8+
FUN YOU CAN COUNT ON: These mini fidget stress relief toys make great sensory toys, desk toys, novelty toys and more; We'll provide a full refund if you're not thrilled with our mini Arggh! stress balls
CARE INSTRUCTIONS: After frequent usage, we recommend washing these mini stress balls with dish soap and warm water, air dry, and then lightly apply a small amount of baby powder to make the stress balls as good as new

Cardigan sweater

Sale

Bestseller No. 1

Cotton wrap Kimono

Bestseller No. 1

Aeneontrue Women's Cotton Linen Long Loose Wrap Kimono Cardigans Coat Short Sleeve Dress (Large, C-Gray)

70% Linen and 30% Cotton; Suggest Hand Wash;
One Size Short Sleeve,Side Split,Wrap Casual Loose Long Cardigans Coat for Women
Hemp Coat Raglan Sleeve,One Button Vintage ,V-Neck, Front Open,Cardigan ,Jackets,Coats,Midi dress
Great for any occasions: homing, streetwear, travel, holiday, vocation, office, work, meeting, party, outdoor and indoor
Size information: PLS read the size details on Product Description, not the Amazon Size Chart beside the "size option"

Knitting set

Bestseller No. 1

Knitting Kits for Beginners Adults – 6 Pcs Knitting Needle Set with 100% Cotton Yarn – Make Your Own Dishcloth Craft Kits for Adults – Includes Bamboo Knitting Needles and Yarn Needle – Fantastic Gift

A Must For Craft Enthusiasts: Whether you're looking to relax and unwind with a new hobby or you simply want to impress a friend or loved one with a thoughtful birthday present, these knitting kits for beginners adults are the perfect solution!
What's Included: This knitting needle set comes with everything you need for a complete and rewarding knitting experience. You'll receive 3 x premium quality balls of wool made from 100% cotton, 2 x bamboo knitting needles and 1 x yarn needle, all set for your rainy afternoons!
Make Your Own Dishcloths: These craft kits for adults UK are ideal for beginners who need to start with a small and easy project. You'll get enough material to make 6 dishcloths, with 4 unique knitting styles that will gradually develop your skill level. Plus, the dishcloths are incredibly practical in the kitchen, being eco-friendly and highly absorbent!
Rewarding Hobby: Develop a sense of personal achievement and boost your self-confidence with this premium knitting starter kit for adults which also includes step-by-step, clear instructions to ensure perfect results!
Ideal Present: Order this lovely knitting craft kit for yourself or as an original present for your crafts enthusiast friends or loved ones, and you can be sure to win their appreciation! Ideal for Christmas, birthday or other special occasions, an excellent choice for men, women, teens or even as a bonding parent-child activity!

Foot scrub

Bestseller No. 1

Palmer's Cocoa Butter Formula Foot Magic Scrub, 2.1 Ounce

Foot Scrub: Palmer's Cocoa Butter Formula Foot Magic Scrub revitalizes and exfoliates tough skin on feet, especially rough, dry patches on heels and soles; Simultaneously moisturizes, smoothes and soothes tired feet
Natural Factors: Cocoa Butter is a rich natural moisturizer that leaves skin soft and silky, transforming even the roughest, driest areas into buttery soft skin; Peppermint Oil revitalizes sore, tired feet
Finest Ingredients: We strive to use only the finest natural, raw ingredients to bring you soft, hydrated and beautiful hair and skin; We support sustainable production of Shea and Cocoa Butter and Coconut Oil worldwide
Choose What's Real: Our beauty products and hair and skin treatments feature real high quality, plant based ingredients in formulas that really work to hydrate and soften, from lip balm to bar soap to body butter
Palmer's Skin Care: Our Cocoa Butter, Coconut Oil, Shea Butter, Olive Oil, and Vitamin E product lines include creams, balms, lotions, oils and soaps for hand and body, face, lip, sun care, hair care and pregnancy and stretch mark care

Heated blanket

Bestseller No. 1

Electric Heated Blanket Throw, UpBeatPlus 50" × 60" Warm Blanket Double-layer Flannel Fast Heating 10 Temperature Setting & 10Hrs Timer Auto-off, 9 Feet Controller, ETL Certification, Machine Washable

FAST HEATING: This electric throw has 10 adjustable heating levels(68°F-122°F), which allows to customize the temperature and comfort suitable for you and help you obtain a comfort feeling in a very short time. Safer and more energy-saving with auto-off timing (1-10H) leave you peace of mind and you don't have to worry about forgetting to turn off the power in time.
SAFETY & RELIABILITY: The heated throw is certified with ETL, and through years of research by the UpBeatPlus brand, it was found that most heating blankets on the market now have the fatal problem that the resistance wire is easily blown after overheating. Therefore, we have developed the V3.0 ProtectCore, which can ensure that the resistance wire will not be blown after the overheating phenomenon occurs and it can still be easily put back into use by re-inserting the switch.
COZY & WARM: The full size heated blanket adopts soft double-layer micro-long flannel fabric, which is skin-friendly and greatly facilitates heat penetration and preservation so that wrap you in warmth and comfort during cold moments. The high-quality heating wires are evenly distributed in the heating blanket, and there is a fixed layer to prevent the heating wires from shifting and distribute the heat evenly to keep yourself warm in cold weather all the time.
FLEXIBLE & VERSATILE: The 9FT long power cord keeps you warm whether you are resting on the bed, napping on the couch or working in the office, so it is perfect for indoor use with consecutive warmth in chilly weather, in other words, UpBeatPlus will provide you with the warmest and most comfortable feeling in various scenarios. In addition, the controller of this electric heated throw adopts an LCD screen, which delivers more relaxed and at ease.
EASY TO CARE: The skin-friendly warm blanket is hand and machine washable by detaching the plug from the controller a, which makes easy to care for prolonged softness and service life. All in all, this is a sweet gift which will bring irreplaceable warmth to your friends and family.

Mini Cooling Relief Pillow

Bestseller No. 1

Coldest Mini Travel Pillow - Adjustable Fill, Washable Cover, and Best for Breathable Cool Sleep Relief While Sleeping -Premium (Mini Travel)

COOLING TRAVEL PILLOWS – Our cool pillow uses our proprietary Coldest Fusion Weave technology. Just when you thought this pillow couldn't get any cooler! The breathability of our bed pillow makes sweating while sleeping a thing of the past.
ADJUSTABLE FILL – Find your perfect match! Whether you prefer firmness or softness, this side sleeper pillow includes Adjustable shredded memory foam that lets you choose the way you snooze.
BEST COOLING GEL PILLOW – If you easily overheat, or maybe you're looking for cool queen size pillows for night sweats, the breathability of our bed pillow can offer welcome relief.
COOL PILLOW – Built with Coldest Anti-Heat Dispersion Layer, and Dual Frost Layers for enhanced functionality & adjustability infill
Machine Washable - Need a wash? Skip the wondering! Toss our viscose of bamboo pillow cover right in the washer - no stress!

Aches and Pains Gift set

Bestseller No. 1

Body Comfort Reusable Cold & Instant Heat Pack Gift Set (Unscented) - Cold & Click Activated Heat Pieces for The Back, Hands, Neck & Shoulder | Cold & Hot Treatment for Injuries, Aches & Pains…

🔥❄️ THE ORIGINAL BODY COMFORT: Body Comfort Cold and Heat Pack Set includes a Back, Neck and Shoulder, Hand, and two Pocket Packs. Can be used for cold therapy or simply click for instant heat.
🔥❄️ COLD THERAPY: Cold penetrates further into the tissues as cold slows circulation, helping to maintain effectiveness of the area being treated. Pain decreases and muscle spasms relax. cold makes the veins in the tissue contract, reducing circulation and swelling.
🔥❄️ HOW COLD THERAPY WORKS: Once cold is removed, the veins overcompensate and di-late, blood rushes into the area. The blood brings with it the necessary nutrients to allow the injured muscles, ligaments and /or tendons to heal.
🔥❄️ FOR ACHES AND PAINS: Aches, pains, joints, arthritis, sports injuries, sore muscles, tendonitis, menstrual cramps, back pain, neck pain, shoulder pain, providing soothing relief.
🔥❄️ EASY TO USE AND REUSE: Can be placed in the refrigerator for cold therapy. Do not put in freezer. For heat, simply flex the internal disc and within 3 seconds - you have instant heat up to 130 degrees. After it cools, boil it in water for 15 minutes, let cool, and it's ready to be used again.

Mini stuffed pillow

Bestseller No. 1

Pillow Pets Pink Minnie Mouse - Disney Stuffed Animal Plush Toy

MINNIE MOUSE: Stylish as always, this Minnie Mouse Pillow Pet has Minnie dressed in a pink outfit with white polka dots. This plush is perfect for girls who like to keep things cute and have fun!
COMFORTING COMPANION: Pillow Pets presents super soft, cute, & adorable stuffed animals that unfold into fuzzy pillows for sleep. Kids, teens, & adults love these classic & collectible comfy critters.
COMFORT: This plush is a pal by day, then unfasten its belly to make a pillow by night! Comfortable travel friend for any child on road trips & airplanes. Also use as boy & girl bedroom decoration.
BEST BUDDY: Children of all ages will love this original toy for play & as a large pillow for reading, watching television, studying, and sleepy nap time. Youth love to read with this cozy creature.
DETAILS: Official Pillow Pets item. High-quality chenille. BPA and Phthalates free. Unfastens into a pillow. To wash, put in white pillow case and tie open end. Cold water. Gentle cycle.

Mini Liquidizer for making smoothies

Sale

Bestseller No. 1

Magic Bullet Blender, Small, Silver, 11 Piece Set

Included: (1) 250W motor base, (1) cross-blade, (1) tall cup, (1) short cup, (1) party mug, (2) lip rings, (2) Stay-Fresh resealable lids, (1) to-go lid and 10-second recipe guide
The magic bullet chops, mixes, blends, whips, grinds and more. Cups are made out of high-impact plastic
Effortlessly create your favorite meals and snacks like smoothies, omelets, sauces and dips. 250 watts high-torque power base
Included recipe book gets you started making quick, easy, and delicious dishes from appetizers to desserts. Add 1/2 cup water for smooth blend for vegetables

Handmade soap

Bestseller No. 1

Crate 61, Vegan Natural Bar Soap, Most Popular Scents Variety Pack, 6 Pack, Handmade Soap With Premium Essential Oils, Cold Pressed Face And Body Bar Soap For Men And Women (4 oz, 6 Bars) Most Popular 6 Pack

LONG LASTING: This bar soap set is handmade in Canada and includes a bar of each of the following best selling soaps: Avocado Grapefruit, Coconut, Lemongrass , Eucalyptus Mint, Seaweed Sea Salt, and Lavendar
SUPER SOFT AND MOISTURIZED: Cold pressed extra virgin olive oil and unrefined avocado oil create a rich bubbly lather that will leave your skin super soft and moisturized
IDEAL FOR: Dry skin, Moisturizing skin, Mature skin; Dermatologically Tested and approved; Made at ISO 9001 Certified manufacturers
ENVIRONMENTALLY FRIENDLY: Our Fresh Bar Soap is made exclusively with certified vegan and cruelty free ingredients and packaged in a fully biodegradable paperboard box
WHAT'S ON YOUR SKIN MATTERS: All of our products are made with only the good stuff; Extra Virgin Olive Oil, Certified Sustainable Palm Oil, Coconut Oil, Avocado Oil; No Fragrances & No Synthetic Chemicals
Chemo Care Package Ideas for an Adult
No matter how grown up one might be, going through Chemotherapy treatment can be a difficult process, and it is always important to show your support and love through thoughtful care Package items. Here are some ideas to consider:
Now, let's hear from you – have you ever put together a care package for a chemotherapy patient? What would you say were their favorite things? Let us know through the comments section!