College students always have needs, and when they're far away from home, it becomes important to remind them that they're always in your thoughts. Sending a Care Package that contains the essentials and actually provides value is a great way to show this.
Although it could be a bit challenging to decide on the right items to fill your care package with, it is much easier than it seems,  as soon as you consider carefully what your college student usually likes or enjoys.
In this post, I'd be sharing 200+ of the most popular Care Package items that college students could always use!
How To Make A College Care Package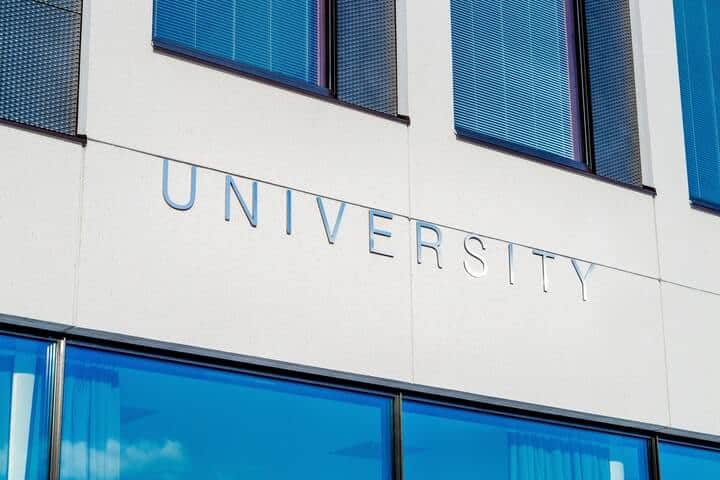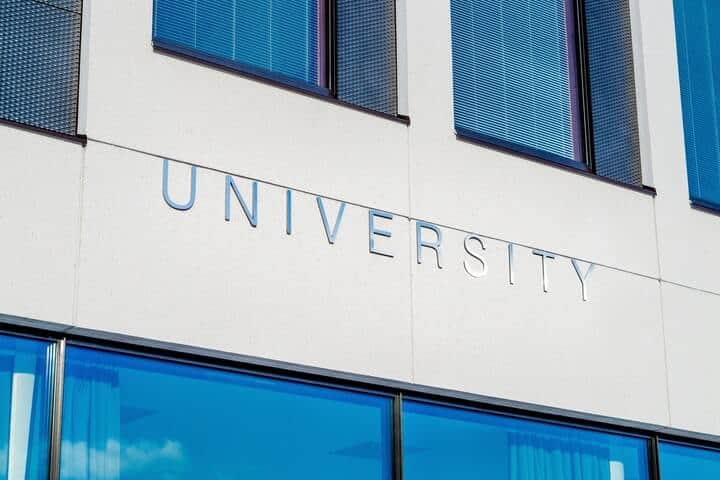 Begin by drawing up a budget to determine how much you have to spend on the entire process (purchasing items, packaging, and shipping). It would also be helpful to remember that the heavier your Care Package is or, the farther you have to ship it, the more expensive it would be.
Next, decide if you would be using the post office or a shipping company and obtain the important details such as the exact date when your package would be shipped and certain shipping regulations, such as prohibited items.
To make your care package, start by getting the right box. This would be determined by what you plan on sending. Care package boxes can be purchased from a post office or a shipping company's store.
The next stage which involves packaging requires a lot of care. If you are sending fragile items (mugs, glass wares, frames, etc.) it is best to wrap them in newspapers to keep them safe.
Arrange your care package items appropriately. For example, put toiletries (soap, surface cleansers, etc.) away from food items (scones, jam, etc.). Stuff any remaining space in your box with newspapers to make sure your items don't move around. Tape your box properly and attach the shipping address to the side of the box.
You can also decorate the box with colorful tissues, ribbons, and markers to give it an attractive look.
If you would rather not bother with the hassles of designing and packaging your care box, websites such as CarePackages.com make the whole process easier.
Before dropping your box off at the Post Office or the Shipping company, make sure to list the content of your box, fill a customs form if the box is going out of the country, double-check the mailing address and also include your own address.
For most colleges, residence halls usually have their own mailing address different from the school's mailing address, so make sure to find out first.
College Care Package Ideas For A New School Year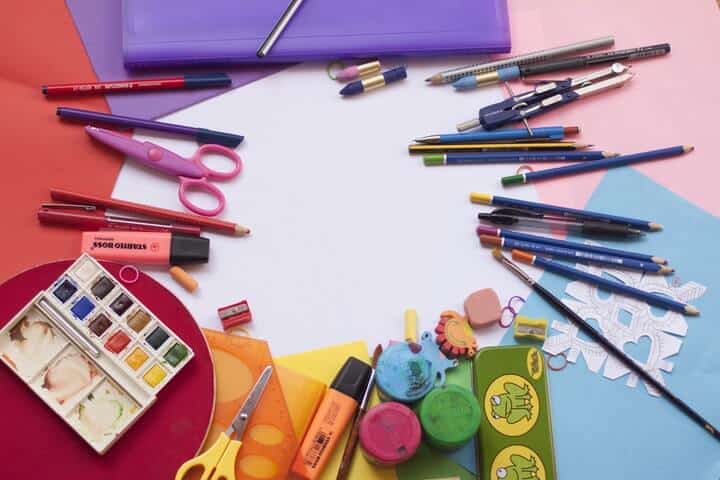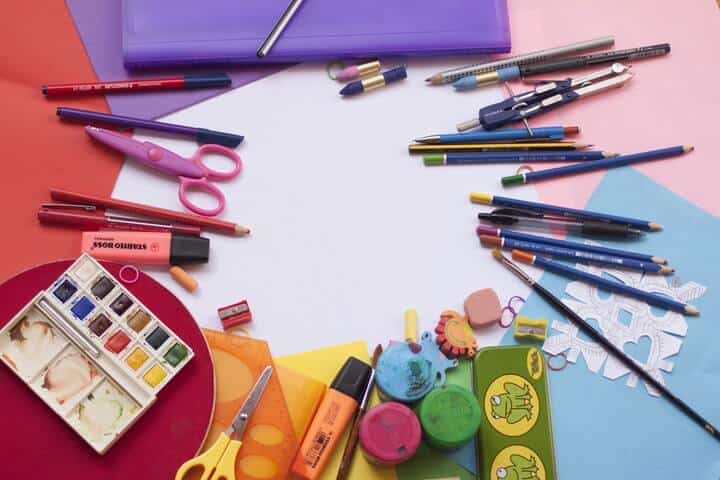 Is your college student starting their freshman year? Maybe a Sophomore? It's easy to forget some of the essentials when packing for school, so here is a couple that fit into a care package box and that your young adult would definitely appreciate:
College Care Package Ideas For The Homesick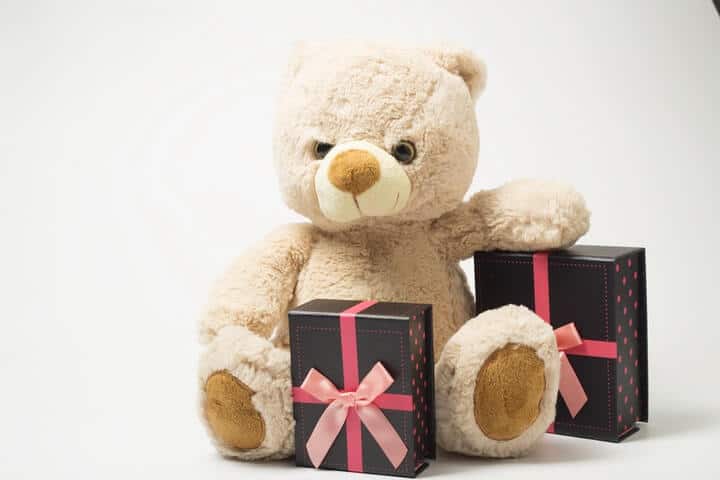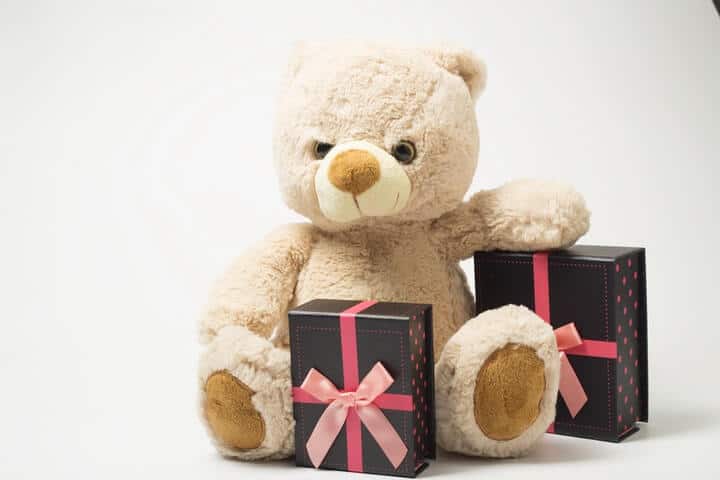 Got a college student who misses home more than anything else? That's bound to happen occasionally. Here are a couple of items to include in your next care package to make them feel better and navigate through college life:
Voice recordable cards

Bestseller No. 1

Talking Products, Personalized Recordable Greeting Card, 40 Seconds Recording with Replaceable Batteries. Record and Send your own Custom Voice Message, Music or Sound Effects.

Record and play speech, music or sound effects using the built-in microphone and speaker.
Your recorded message will play as the card is opened. Make someone smile with this truly amazing gift, it's the next best thing to being there.
40 seconds recording time. Re-record your message as many times as you wish.
Your precious recording will be preserved forever, even if the batteries are depleted or replaced.
Blank plain white card. Add photos, draw, paint or stick to create a special personalised card for Christmas, Birthdays, Weddings, Thanksgiving, Valentine's Day, Mother's Day, Father's Day

Photo collage from home

Sale

Bestseller No. 1

Love-KANKEI Wood Picture Photo Frame for Wall Decor 26×29 inch with 30 Clips and Adjustable Twines Collage Artworks Prints Multi Pictures Organizer and Hanging Display Frames Carbonized Black

Multi Photo Display - The wood photo frame comes with 30 "clothespins", 6 short wood pieces and 5 twine cords, which satisfies multi pictures display
Wonderful Decoration - Great way to organize and display pictures, casual and neat design; fun and unique way to liven up your home, office or dorm room
Easy Assembling and Mounting - Just connect the woods to be a frame and hang it on the wall; mounting hardwares included; suitable for both horizonal and vertical wall mounting
Flexible and Versatile- Change your photos whenever you want, and also suitable for art works or crafts, prints, cards etc. , rope length can be adjusted manually
Size - 26 inch of wood length, about 29 inch of rope length, and 6 inch of space between each rope when mounted. Tips: Please use a right tool to assemble. Do not use electric drills, use the manual screwdriver when assembling wood pieces, and do not use strong force.

Personalized throw blanket

Bestseller No. 1

Custom Blankets with Photo, Personalized Throw Blanket Customized Blanket for Kids & Adults, Custom Bedding Blanket for Family Birthday Wedding (60"x80",8 Photos Collage with Text)

♥CUSTOM BLANKET - Create your personalized blanket with photos or your name/text, Select "SIZE" and "Color", then click "CUSTOMIZE NOW" to upload pictures larger than 1MB for print. Please enlarge your photo by 4 times. If the photo show blurry and mosaic, please don't upload it
♥HIGH QUALITY MATERIAL & PRINTING - 100% super micro plush polyester for soft touch. Enjoy the comfort and warmth year-round with this plush throw blanket. Full color printing your pictures and text, washable without color faded problem. Printed on one side, white back
♥GIFT BLANKET - It would be an wonderful gift for mom/ dad/ men/ women/ babies/ adults/ friends/ kids/ boyfriend/ girlfriend/ grandma /grandpa. Also great holiday gifts for Birthday/ Mother's Day/ Father's Day/ Children's Day/ Thanksgiving/ Christmas/ New Year/ Valentine's Day etc.
♥EASY CARE - Machine washable and dry quickly. please clean the blanket before use so that the crease in blanket caused by packaging will disappear to restore beautiful patterns. Do not bleach
♥SATISFICATION GUARANTEE - If you are not sure whether the photo is suitable for printing, please contact us for confirm after placing the order, and we will reply within 24 hours. In principle, personalized are final sales and items cannot be accepted for return unless there's manufacture defect on the blankets

Homemade quilts

Bestseller No. 1

Instant Soups

Bestseller No. 1

Homemade Scones

Bestseller No. 1

Chocolate brownies

Bestseller No. 1

Mr. Brownie Chocolate Brownies - 2 Bags x 8 Individually Wrapped Fudge Brownie Bites with Real Belgian Chocolate Bits - Soft Sweet Snack for Home, School and Work - No Nuts, Palm Oil, or Corn Syrup

🍫 RICH & MOIST - Baked with only premium, deluxe ingredients, our rich, moist and fudgy blondie snacks are as soft and fudgy as could possibly be. Each piece is definitely a treat you will never forget.
🍫 CONVENIENT PACKAGING - Our individually wrapped soft brownies are convenient to take on the go and snack on anywhere. They come in a box to prevent damage in transit.
🍫 NO ARTIFICIAL COLORS & FLAVORS - We use real Belgian chocolate in our brownies. No high fructose corn syrup and no palm oil. All you get is true, natural chocolaty goodness in every bite.
🍫 HEALTHIER CHOICE - Take care of your heart. Choose baked goodies with 0 trans-fat content, like these individual snack packs of fudgy blondies. Healthy but still heavenly delicious.
🍫 PERFECT FOR KIDS & ADULTS - Our special recipe and baking method creates the perfect blend that blondie lovers of all ages will enjoy. We have a variety of snack packs for kids and grown-ups.

Green tea

Bestseller No. 1

Organic Green Tea Bags | 100 Tea Bags | Eco-Conscious Tea Bags in Kraft Bag | by FGO

GREEN TEA BAGS - 100 Tea Bags filled with premium green tea.
ORGANIC GREEN TEA - The tea is blended, filled into tea bags and packed into foil-lined kraft bags in California
100 ECO-CONSCIOUS TEA BAGS - Our premium tea bags are constructed of Abacá Hemp Fiber Paper. They are free of dyes, adhesive, glue and chlorine bleach. No staples, strings, bags or extra waste - just delicious tea!
CERTIFIED USDA ORGANIC - All our products are certified USDA Organic by California Certified Organic Farmers (CCOF), a leader in organic certification. Look for the USDA Organic seal on our products!
LOVE IT OR WE BUY IT - We don't think you should pay for products that you don't love. If you aren't enjoying our Organic Green Tea, simply let us know and we will refund your order - it's as easy as that!

Essential Oils Diffuser

Sale

Bestseller No. 1

Ultimate Aromatherapy Diffuser & Essential Oil Set - Ultrasonic Diffuser & Top 10 Essential Oils - 400ml Diffuser with 4 Timer & 7 Ambient Light Settings - Therapeutic Grade Essential Oils - Lavender

The Complete Bundle - Our Essence Diffuser has a 400 ml capacity and uses state of the art wave diffusion technology to atomize essential oils for ultimate wellness. The Essence diffuser includes 7 ambient light modes with two intensity settings for 14 different light combinations. It also includes 4 timer settings and a convenient auto shutoff feature for low water levels. Essence is made of BPA free plastic with a beautiful printed wood grain design.
Ancient Therapies Delivered As Intended By Nature - Our essential oils are formulated using high quality plants sourced from various regions of the world, such as lavender from France and Tea Tree from Australia. Our modern heat-less diffuser delivers the therapeutic properties of these plant oils as nature intended by using modern ultrasonic waves to atomize the oils instead of burning them with heat.
10 Essential Plant Oils - Our Top 10 essential oils include lavender, eucalyptus, tea tree, orange, peppermint, lemongrass, jasmine, nutmeg, clove, and spearmint oils. All oils are therapeutic grade come in amber 10ml jars to protect from sun degradation
No Additives or Fillers - Absolutely zero cheap additives or fillers are used in creating our oils. We use local harvest (when possible).It takes longer but is better for the environment and creates a better essential oil. We employ a variety of extraction processes such as steam distillation and cold press depending on plant harvested.
What's Included – 1 400ml ultrasonic essence diffuser, 10ml lavender essential oil, 10ml eucalyptus essential oil, 10ml tea tree essential oil, 10ml orange essential oil, 10ml peppermint essential oil, 10ml lemongrass essential oil, 10ml jasmine essential oil, 10ml nutmeg essential oil, 10ml clove essential oil, 10ml spearmint essential oil, power cable, and manual.

Homesick candles

Sale

Bestseller No. 1

Homesick Candle Scented, New York City, Jasmine

The distinctive scents of spring days in Central Park, fine department stores, and concrete capture the energy of the greatest city on earth
Top Notes: Bergamot, Lemon, Grapefruit; Mid Notes: Jasmine, Concrete, Water Lilies; Base Notes: Oakmoss, Sandalwood, Musk
13.75 oz
60-80 hour burn time
All natural soy wax blend

Long Distance Touch Lamp

Sale

Bestseller No. 1

Long Distance Touch Lamps Set of 2 - Keep in Connect with Those You Love, no Matter Where They are.(Oak lamp Holder, 2.4GHz WiFi Connection,New Version 2.0)

Keep in touch with your family and friends, no matter where they live in the world. The two lamps in the group have been paired, and only need to connect to the wifi at home to work. (on/off lamps and changing colors)
The lamps is suitable for parents, grandparents, brothers, sisters, children, friends, couples. The interaction between lights can express concern, love, friendship, or a distress signal. Different signals can be expressed between each other by defining the color of the lamp or the number of times the lamp is lit. For example, pink is that I miss you, blue is that I am safe, turning on and off 3 times is for help, and so on.
Solid wood lamps holder, handmade, simple and stylish. The base of the lamp is made of oak material, elegant and elegant, suitable for bedroom, study, living room. The top of the lamp uses an arc-shaped light guide bar, the light is beautiful. Each lamp is hand-made to ensure quality.
Simple to use. Power on and connect to wifi (Support 2.4GHz wifi ,wifi needs to be able to access the Internet)。Please scan the QR code to download the new app configuration lamps. (APP supports Android and iPhone)
A set of products includes 2 lamps, 2 adapters, 2 power cords, and the lamps need to be connected to wifi (wifi at home or apartment). Support 60 days of no reason to return, and provide 24/7 dedicated customer support. If you have any questions or concerns, please feel free to contact us, we will resolve your concerns within 12 hours.According to user feedback, the description of the operation manual is not clear, we have redesigned the operation manual.

Digital Photo Frame

Bestseller No. 1

Nixplay 10.1 Inch Smart Digital Picture Frame, Share Video Clips and Photos Instantly via E-Mail or App

GIFT THE TOP-SELLING FRAME AND STAY CONNECTED: Share photos and videos from your phone or by email to the Nixplay frame, wherever it is; A great gift for new parents, grandparents, newlyweds, college kids or families separated by distance
SHARE PHOTOS AND VIDEO (UP TO 15 SEC.) PRIVATELY, SAFELY: Send photos and photo playlists to your loved ones' frames and invite others to share pictures to your frame; Create a photo-sharing network for your family that's private, secure, and GDPR and CCPA-compliant
MANAGE THE FRAME USING YOUR PHONE: The Nixplay App for iOS and Android gives you full control over your frame; Connect to Google Photos to ensure your frame is always up to date; Dropbox, Facebook and Instagram also supported from website
A WALL-MOUNTABLE SMART FRAME THAT IS TRULY SMART: 1280x800 HD IPS display auto adjusts to portrait or landscape placement; Motion sensor turns the frame on/off automatically; Works with Amazon Alexa, just ask for the playlist you want
SUPPORT WHEN YOU NEED IT: Our Customer Service team is here to help should you have questions about your Nixplay Smart Frame; We have hundreds of thousands of happy customers, and we want to do everything we can to make you happy with your frame

Homemade banana bread

Bestseller No. 1

Homemade cookies

Bestseller No. 1

David's Cookies Gourmet Cookies Butter Pecan Meltaway – 32oz Butter Cookies with Crunchy Pecans and Powdered Sugar – All-Natural Ingredients – Kosher Recipe – Ideal Present for Special Occasions

Whose Day Just Got Better: Looking for a way of soothing your sweet cravings but you don't always have the time to bake your traditional cookies? Tired of spending your money on stale, preservative-filled sweets? David's Cookies butter pecan cookies are exactly what you need!
All Natural Ingredients: These pecan cookies are made with finest quality, all-natural ingredients, a unique blend based on crunchy pecans and pure creamy butter, sprinkled with powdered sugar, with no preservatives and a Kosher-certified recipe!
Simply Delightful: Our butter pecan meltaways have a superb texture which crumbles and melts in your mouth, pampering your taste buds with a delicious flavor which will last long after you've finished the last bite!
Fresh Out Of The Oven: Unlike similar products on the market, David's Cookies bakery desserts arrive in a beautiful cookie tin, preserving their freshness for longer, keeping your sweets protected against humidity and impurities.
Ideal for All Occasions: Whether you enjoy the occasional afternoon tea, in the morning over a nice cup of coffee, you want to surprise your colleagues with a sweet treat or impress your family and friends with a thoughtful present, these cookies in tin are suitable for every special occasion!

Menthol ointment

Bestseller No. 1

J.R. Watkins Menthol Camphor Ointment, 4.12 Ounce

Contains 1 - 4.12 Ounce Tin
Cooling, soothing menthol & camphor
Helps relieve the congested feeling of a chest cold and suppresses the accompanying cough
The rub also provides temporary relief of arthritic and rheumatic pain, backache, sprains, strains, lumbago, and bruises
Proudly made in the USA, Animal testing-free

Chicken soup

Bestseller No. 1

Campbell's Condensed Chicken Noodle Soup, 10.75 Ounce Can with Pop-Top Lid (Pack of 4)

HONEST INGREDIENTS: Warm up with our classic chicken noodle soup crafted with fresh noodles and chicken meat with no antibiotics
WARMS YOU INSIDE & OUT: Think warm thoughts when you grab Campbell's Chicken Noodle Soup from the pantry. This family-favorite makes for the perfect easy dinner addition
FEEL GOOD COMFORT FOOD: Just add water and heat to find feel good comfort in this easily customizable chicken noodle soup that's a trusted pantry staple
60 CALORIES PER SERVING: This canned soup has only 60 calories per 8 ounces prepared (half condensed soup, half water)
PANTRY STAPLE WITH POP-TOP LID: Ships as a pack of four 10.75-ounce cans. Each non-BPA-lined, recyclable can of soup contains about 2.5 servings and has an easy pop-top lid

Colorful hand-knitted scarves

Bestseller No. 1

Gummy candies

Sale

Bestseller No. 1

Black Forest Gummy Bears Candy, 6 Lb

SO JUICY, SO GOOD: You know them, love them, now get your hands on some Black Forest Gummy bears. Made with real fruit juice, fat-free & gluten-free, each little gummy bear is as delicious as the last & the resealable bag keeps them fresh.
BLACK FOREST GUMMY BEARS: Black Forest gummy bears are for kids & kids at heart. Soft & gummy fruit flavored candy full of authentic juicy flavor you'll feel good about. Go ahead, treat yourself
GET YOUR GUMMY ON: From gummy bears to gummy worms, fruit snacks to sour heads, Black Forest candy is the perfect sweet snack to add flavor to your day. Real fruit flavors, naturally juicy.
TASTE THE DIFFERENCE: What makes Black Forest gummies, fruit chews, & fruit snacks so good? Our classic & organic snacks have real fruit juice, so each gummy bear, chew, or fruit snack is soft, chewy, & fruity.
SO JUICY, JA. You'll love the juicy goodness of Black Forest gummies and fruit snacks. Add a moment of fun to your day with Black Forest candy, whether you treat yourself or share with others.

Colorful socks

Bestseller No. 1

Cookbook

Sale

Bestseller No. 1

Magnolia Table

Magnolia Table is infused with Joanna Gaines' warmth and passion for all things family, prepared and served straight from the heart of her home, with recipes inspired by dozens of Gaines family favorites and classic comfort selections from the couple's new Waco restaurant, Magnolia Table.
Jo believes there's no better way to celebrate family and friendship than through the art of togetherness, celebrating tradition, and sharing a great meal. Magnolia Table includes 125 classic recipes—from breakfast, lunch, and dinner to small plates, snacks, and desserts—presenting a modern selection of American classics and personal family favorites.
Complemented by her love for her garden, these dishes also incorporate homegrown, seasonal produce at the peak of its flavor. Inside Magnolia Table, you'll find recipes the whole family will enjoy, such as:
Hardcover Book
Gaines, Joanna (Author)

Photos of recent family events
Hand-written notes from home
Graduation cap confetti

Bestseller No. 1

Creative Converting Graduation Caps Confetti, Yellow

Graduation cap shaped confetti
Includes one .5 ounce Package
Accents add sparkle to your graduation party
Sprinkle on tables, cake stands, candle holders, or place in party invitations
Trust Creative Converting for high quality, consistent color matching and attention to detail

Fill-in-the-blank journal

Bestseller No. 1

Knock Knock What I Love about Mom Fill in the Love Book Fill-in-the-Blank Gift Journal, 4.5 x 3.25-inches

This little book contains fill-in-the-blank lines to describe why your mom's the best
Just complete each line and voila: you have a uniquely personal gift Mother will read again and again
Make it as hilarious, honest, or heartfelt as you choose!
Great as a Mother's day gift from kids of all ages
Knock Knock is an independent maker of clever gifts, books, and whatever else they can think up; their mission is to bring humor, creativity, and smarts to everyday life

Customized stamp

Bestseller No. 1

Custom Self-Inking Stamp - Up to 3 Lines - 11 Color Choices and 17 Font Choices

Personalize up to three lines of text on this customizable self-inking stamp. Use your stamp for return addresses, bank deposits, custom labels and more.
Self-inking design allows for quick, repetitive stamping, and a clear mount bottom allows you to accurately line up your impression.
Features an ExcelMark-exclusive US patented double-sided ink pad. Simply push it out, flip it over and reinsert to instantly double the life!
Impression area: 9/16" x 1-1/2" -- Up to 30 characters per line.
Re-inkable, replaceable ink pad is available in 11 ink colors: black, red, blue, green, purple, brown, orange, mint, turquoise, pink

Dual time zone wristwatch

Bestseller No. 1

Avaner Mens Punk Watch, Unique Big Face Dual Time Zone Wristwatch, Analog Quartz Leather Strap Sport Watches with Decorative Compass and Thermometer Dial

√ COOL DESIGN - Unique Cool 4 Sub-dials, Heavy Duty Large Watch Stylish, Decorative Compass and Thermometer, Expressive of your Extraordinary Taste
√ PRECISE TIME KEEPING - [UPGRADED] JAPANESE High End Quartz Movement Providing Precise and Accurate Time Keeping
√ TWO TIME DISPLAY FUNCTION - Supports Dual Time Zone Display, Arabic Numerals Analog Display, Easy to Read, Perfect for Frequent Travelers
√ COMFORTABLE AND DURABLE - PU Leather Band which is Soft, Flexible and Durable, Great for Daily Wearing
√ EASY MATCHING - Simple Design Watch Will Go Great with Any Outfit and Any Occasion, Nice and Elegant Designs, Grand and Affordable, Expressive of Your Extraordinary Taste, Great for Daily Wearing. It Came with Extra Battery

"What I Love About You By Me" book
Friendship/sisterhood bracelet

Bestseller No. 1

Wakami Sisterhood Friendship Bracelet Set | Handmade BFF Bracelets | Bridesmaid Proposal Gifts for Girlfriend | Beaded, Wax Coated, Waterproof, Fair Trade Jewelry | Adjustable Sliding Closure

🤝 MEANINGFUL - The greatest distance can't separate the best friends. Your closest friends might feel like family, it is a special bond like no other. This bracelet represents this lifelong commitment. They're perfect as a woman day gift.
🌼 HANDCRAFTED WITH PURPOSE – Each braided bracelet is truly one of a kind, made by a master artisan in small batches, handmade by women living in rural villages in Guatemala, providing fair pay jobs, and allowing our women artisans to dream of a brighter future.
🧵 BEAUTIFUL AND DURABLE – Our friendship bracelets are woven with waxed thread, and zinc alloy charms, making them waterproof and long lasting.
✔️ GREAT FIT, EASY TO WEAR - Each bracelet has a sliding closure which makes it easy to fit different sizes. Due to the handcrafted nature of this product, each item may vary slightly making every piece truly unique.
👩‍👩‍👩‍👧‍👧 SET OF 2/3/5 BRACELETS – Wear both, or keep one and give the other to someone you love. Mix and match with any other WAKAMI bracelets! This set is perfect if you want to celebrate your relationship with a special friend!

Compliment pencil set

Bestseller No. 1

ban.do Write On Pre-Sharpened Colored Pencil Set of 10, Compliments

Color pencils come pre-sharpened so you can start working on your masterpiece or writing down your dreams the second you open the box
Pencil set includes 10 sharpened rainbow colored pencils that start with yellow and range all the way to black
Wooden pencils feature different compliments on each one that will boost your confidence by at least 110%. They're really big fans of yours!
They say that coloring helps to reduce stress and anxiety, improve your focus, and lots of other good things, so do yourself a favor and take a little break with these colored pencils. Featuring bold, bright colors and totally sweet compliments, they're sure to brighten up your day!
The compliment pencils make everything more fun - homework, coloring books, even filling out your daily to do list! Yeah, they really are that good

"Open When" letters
Stuffed mini bear

Bestseller No. 1

24 Pieces Stuffed Animals Plush Bears, Mini Plush Bear Stuffed Animal Bulk Toys Mini Bear Stuffed Animal Bulk Assorted Toys for Birthday Cake Wedding Decorations Party Favors Supplies

Wide applications: stuffed animals plush bears are widely applied for wedding decorations, birthday decorations, cake decoration, claw machine bulk toys, carnival party supplies, carnival prizes, safari party supplies, stocking stuffers Christmas toys
Size details: approx. 11cm/ 4.3 inch in length mini stuffed animals, with 8 assorted colors (as the picture shown), the mini bear is a very cute and romantic toys, which can be shared as a gift for your lover or girl friends
Soft material: these little plush bears are soft and durable, cuddly small stuffed animals bear romance plush animals bulk, it is small enough to be a good size for little hands to grab and hold, but large enough not to get lost in the blankets
Chic design: these mini bear stuffed animal with a bright flower on the head and the bow decoration on the skirt, it looks very cute and interesting, the clothes can be taken off and the headwear is not easy to fall off, they can be applied as decorative items for baby shower baskets or for display of handicrafts
What you get: you will receive 24 pieces mini plush bears with 8 different colors, including pink, red, light coffee, champagne, light blue, wine red, light purple, royal blue, enough quantity for personal use, also you can share them with your family members or friends as thoughtful gift

Mini wind chimes

Bestseller No. 1

RXING Outdoors Mini Wind Chime Beautiful As A Gift or for Your Patio, Garden, and Outdoor Home Decor Small Fresh Home Decoration Pendant

Our chimes does not offer engraving services, but the removable wind catcher can be taken to a personalization store, Trophy Shop, printer or jeweler to be engraved or silk-screened
Four-pipe wind chime, when the breeze blows, the wind rattles, it sounds sweet and charming, which means to get love, safe, healthy and smooth
Suitable for home decoration, decorations, hanging on doors, windows, hanging in the room, you can hang anywhere
A graceful melody with a stately tempo, it is a popular choice as a wedding processional, for within its measures we hear the sounds of hope, joy, love and promise; lifetime tuning guarantee.
We always try our best to bring the best quality product for customers. If you have any question please contact with us.

Mp3 player with calming music

Bestseller No. 1

Silky pajamas

Bestseller No. 1

SheIn Women's 7pcs Pajama Set Cami Pjs with Shirt and Eye Mask Pink Crane Large

7 pieces included: a cami, a shirt, a pair of shorts, a pair of pants, a hair tie, a bag and eye mask/a hair band
Satin cami pajama set with long sleeve button down shirt loungewear
Cami top and shorts pajama set, cami and pants nightwear, button up pajamas
Premium silk-like satin pajama set for everyday use
Please kindly refer to the Item Description below for Size Details

Gold love necklace

Bestseller No. 1

Ross-Simons 14kt Yellow Gold Love Knot Pendant Necklace. 18 inches

14KT YELLOW GOLD — 14kt yellow gold love knot pendant necklace. Polished finish. Love knot is 3/8 in diameter. Suspends from an 18 in long by 0.8mm wide rope chain. 1.4 grams. Springring clasp.
IDEAL FOR EVERYDAY WEAR — With its essential design, this timeless necklace wears well whether you're running errands, in the office or out with the girls.
ROSS-SIMONS QUALITY — Treat yourself to the luxury of Ross-Simons fine jewelry. Whether your selection is made of 14kt gold, 18kt gold or gorgeous sterling silver, our jewelry always makes a lasting statement.
THE PERFECT GIFT FOR HER – This is the ideal gift for your sister, daughter, mom, wife, niece, aunt, best friend, girlfriend — or yourself! Whether she prefers modern or traditional jewelry, Ross-Simons has a wide selection of bracelets, earrings, necklaces and rings to choose from.
GIFT BOX INCLUDED – Ross-Simons jewelry arrives beautifully packaged in a gift box, ready to delight for any occasion, including birthdays, Christmas, Mother's Day, anniversaries, Valentine's Day, weddings, graduations and much more!

DIY beaded bracelet

Bestseller No. 1

320 FT Jewelry Cord, Elastic Bracelet Rope Crystal Beading Cords, Transparent and Shiny Elastic Beaded Line, Can Easily Pass Through Beaded Jewelry, Suitable for DIY Jewelry Making, Bracelet Making

ELASTIC STRING – The elastic string is approx. 1 mm in width 100m/ 320 ft per roll. It is easy to tie knots and the knot is strong and small to make your beads secure and you can hide the knot easily.
WIDELY APPLICATION JEWELRY STRING – The jewelry bracelet crystal string is perfect for bracelet, necklace, bead weaving and other jewelry craft projects.
EASY TO USE-Our products are smooth and easy to pass through the crafts made of gemstone beads, glass beads and other beads, giving you a pleasant experience in the production process.
GOOD ELASTICITY - This is a stretchable beaded rope that You can stretch a 1-inch beaded rope to a length of 2.5 inches.. Surprisingly, it will not break at all.
STRONG - It may be small, but it is very strong. It will not break even if it bears 4 kg of weight. This is determined by its perfect quality.

Amazon Echo spot

Sale

Bestseller No. 1

Echo Spot - Smart Alarm Clock with Alexa - Black

Compact 2.5" smart display with Alexa ready to help
Alexa is always happy to help - Manage your day. Get instant information. Check weather and traffic on your way out.
Voice control your music - Ask Alexa to play music and see lyrics with Amazon Music. Also, stream music from Apple Music, Spotify, Pandora, and other music services, or books from Audible.
Control your smart home - Voice control compatible devices or manage them on the easy-to-use display. Ask Alexa to show you security cameras, control lights, and adjust thermostats.
Connect with video calling and messaging - Make video calls to family and friends with Skype, the Alexa app, an Echo Spot, or Echo Show.

Monogram ring

Bestseller No. 1

Getname Necklace Personalized Custom Ring Engraved Stacking Monogram Ring Sterling Silver 925 Mother's Day Jewelry Wedding Band Ring

♥Unique Design: This cubic zirconia accented three-piece stackable class ring is exquisitely set in 100% 925 sterling silver with special square-shaped design, featuring shining cubic zirconia. Beautiful when worn as a single ring or stacked to form a vogue look. State your initials in the order in which you would like them, left to right. Attract attention wherever you go,reflecting your unique individuality.
♥Customized Steps: Please Click the "Customize Now" button, type your text and choose your suitable ring size.
♥925 Sterling Sliver Material:This couple ring made from premium quality gold platinum plated Environmentally friendly material 100% 925 sterling silver, will not deform easily. 100% safe to sensitive skin,Lead-Free & Nickle-Free, passed Swiss SGS Inspection Standard, not harmful for your health.
♥Perfect unique gifts: This initial ring comes with a Delicate gift box. Perfect as a simple romantic gesture, suits for all age group. It's a perfect gift for yourself and your loved ones: girlfriend, family members, wife, mother, daughter, grandma, aunt, granddaughter, bridal, mom and friends. Suitable for Valentine's Day, Christmas's Day, Mother's Day, wedding, party, anniversary, prom and casual days.
♥100% Satisfaction Guaranteed?GetNameNecklace provided 99 day returns and exchanges service with considerate customer service, we aim to give full satisfaction to all of our customers.

Pocket-sized Diary

Sale

Bestseller No. 1

Pocket Notebook Set pack of 2 Super Mini Pocket Smiley Diary Notebooks Memo Note Book 5x3 Inch PU Leather Case Random Color (2set)

Material: inside is paper, outside is faux leather. Book is binded with a rubber band closure
Package: 2pcs Random Color. Size:L*W*H 125mm x77.8mmx11.2mm/5''x3''x0.44''. Color: Random delivery (Total 8 colors). 90-100 Pages a mix of lined and coloured paper.
Great for on-the-go note taking, It is also a great decoration for your desktop. Best gift choice for children, friends or colleagues.
Convenient to carry and easy to use,Lightweight and compact., Best gift for your friend chrildren and kids and colleagues, and best reward to schoolchildren with hardworking student
College Care Package Ideas During Finals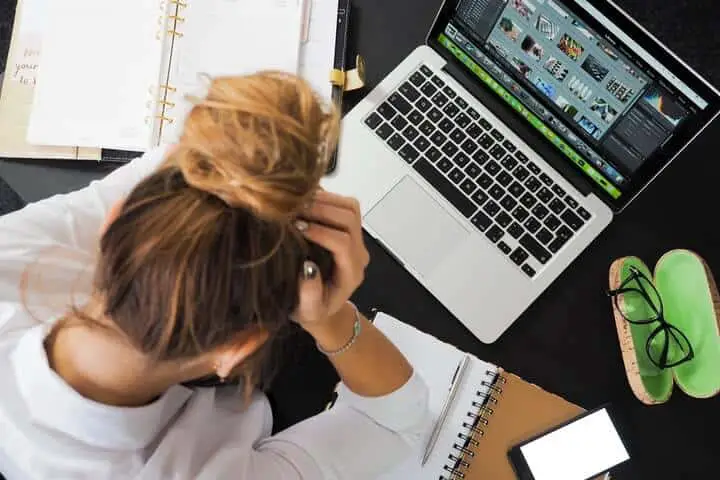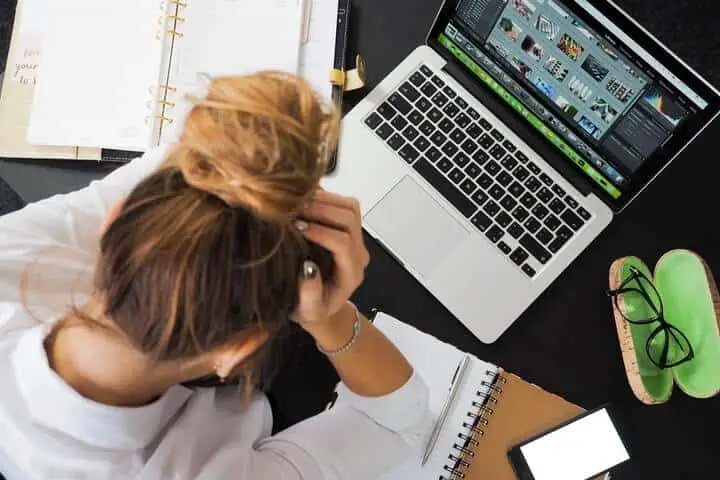 Got a senior in college who's got their biggest exam coming up? Or maybe even a crucial test? Here are some great ideas that would help your college student study, prepare and perform as they should:
College Care Package Ideas During Holidays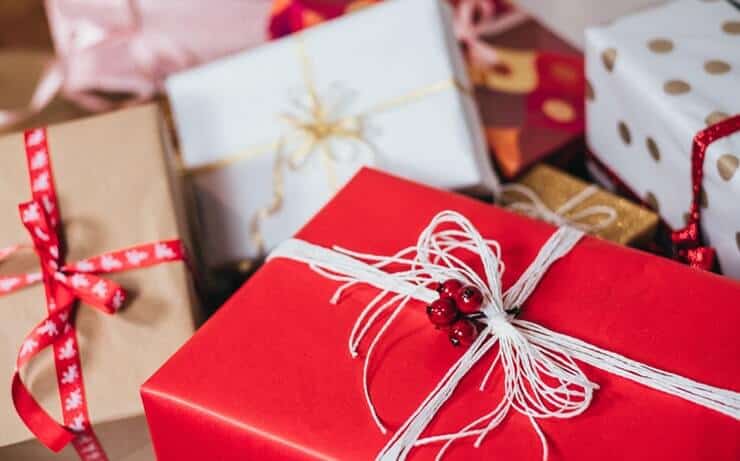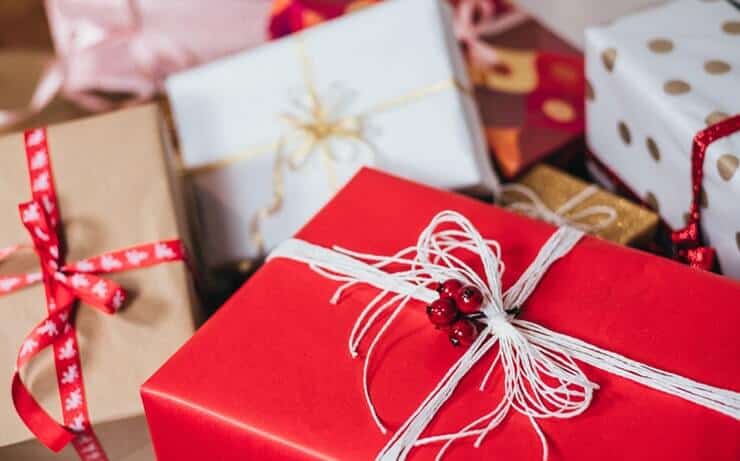 Is your college student stuck in school during the holidays when their favorite people should surround them? Maybe even away on their birthday? Here are some sweet Care Package Ideas to make being far from home and their loved ones less difficult:
Holiday greetings card

Bestseller No. 1

Hallmark Boxed Holiday Cards, Happy Holidays (40 Blue and Silver Cards with Envelopes)

This boxed set of beautiful Christmas cards contains everything you need to send warm wishes to friends and family this holiday season.
Holiday cards feature a classic design of season's greetings accented with silver foil.
A great value—pack of 40 provides enough cards to send season's greetings to everyone on your holiday list.
Holiday card pack contains 40 cards with envelopes. Cards measure 5.25" x 7.75".
Printed on high quality paper stock, all Hallmark greeting cards are made with paper from well-managed forests.

Plane tickets

Bestseller No. 1

Pocket-sized umbrella

Bestseller No. 1

ZOBER Over The Door Purse Organizer & Storage Handbag Organizer with 6 Easy Access Deep Pockets - Durable Metal Hooks, Handbag Organizer with Clear Pockets - Ideal for Scarf, Umbrella/Accessories Etc

OVER THE DOOR ORGANIZER - The purse organizer is designed with a hook that allows it to be slid over any standard door. Save space while attractively displaying your purses, handbags, or towels.
SIX SLOTS - The top two slots are of a smaller size, perfect for purses, wallets, umbrellas, or hand towels. There are four additional, larger pockets for handbags. They are also an ideal solution for neat bath towel storage.
EASY IDENTIFICATION - The slots are crafted of clear plastic, granting you a perfect view of the contents. Always know where all of your belongings are stored.
INSTANT ACCESS - The bags are slid inside the slots for neat and convenient storage. They nestle stably inside the perfectly sized slots. To remove simply slide out.
DIMENSIONS - Hanging Purse Organizer for Door measures 14" W x 64" H Slot Sizes - Large pockets (the bottom 4 slots) are 11.25 in. X 10 in. X 5 in. - the Smaller pockets (the top 2 slots) are 11.25 in. X 7 in. X 4 in. - 14" W x 64" H

Microwave popcorn

Sale

Bestseller No. 1

Orville Redenbacher's Movie Theater Butter Microwave Popcorn, (3 Count per bag of 3.29 Ounce each), 9.87 Ounce, Pack of 12

Contains (3) 3.29 oz. classic bags of Orville Redenbacher's Movie Theater Butter Popcorn
Orville Redenbacher's is the only leading popcorn brand that uses real butter (Select products contain real butter. See package ingredients for details.)
Orville Redenbacher's is also the only leading brand of microwave popcorn with no artificial preservatives, flavors, or dyes in all of our products—so grab your favorite popcorn bowl, pop it up in a jiffy, and have a jolly time pretending like you're at the movies
In 1952, Orville Redenbacher hand selected a small group of farmers to grow his exclusive kernel, and our family farmers still grow our special kernels today
Serve our buttery popcorn packs alongside your favorite sweet snacks to add a pop of fun (and flavor) to every occasion

Holiday-themed tissue box

Bestseller No. 1

Guidebooks

Bestseller No. 1

GAAP Guidebook: 2021 Edition

Bragg, Steven M. (Author)
English (Publication Language)
587 Pages - 11/08/2020 (Publication Date) - AccountingTools, Inc. (Publisher)

Colorful aprons

Bestseller No. 1

Apple pie

Sale

Bestseller No. 1

Hostess Fruit Pie, Apple, 4.25 Ounce, 8 Count

It takes something pretty special to turn these pies into an act of baked perfection.
Delicious pie with apple fruit filling
An incredibly tasty on-the-go snack
0g of trans fat
Made by Hostess, baker of America's favorite snack cakes

Chocolate covered raisins

Bestseller No. 1

Jelly beans

Bestseller No. 1

Powdered Cocoa

Bestseller No. 1

Canned sausage

Bestseller No. 1

Banner Sausage, Canned Sausage, 10.5 OZ (Pack of 12)

Twelve 10.5 oz cans of Banner Sausage Canned Sausage
Versatile, ready to eat canned sausages
Chicken and pork sausage that's bursting with flavor
Easy to heat and eat; add sausages to breakfast sandwiches
Ready to eat canned food that doesn't require any cooking

Mini Carrot cake

Bestseller No. 1

Portable Bluetooth speakers

Bestseller No. 1

JBL FLIP 4 - Waterproof Portable Bluetooth Speaker - Black

Wirelessly connect up to 2 smartphones or tablets to the speaker and take turns playing impressive stereo sound
Built-in 3000mAh rechargeable li-ion battery Supports up to 12 hours of playtime
Ipx7 waterproof means no more worrying about rain or spills; you can even submerge flip 4 in water
JBL connect+ allows you to Link more than 100 JBL connect+ enabled speakers together to amplify the party
Dual external passive radiators demonstrate just how powerful your speaker is

Passport holder

Bestseller No. 1

GDTK Leather Passport Holder Cover Case RFID Blocking Travel Wallet (Rose Gold)

Premium synthetic leather exterior and interior. Provides a comfortable feeling and protection from dust and abrasions.
Lightweight slim design, adding no unnecessary bulk or weight.
Built in RFID Blocking helps prevent personal account information disclosure.
Practical Slots to hold passport, business cards, credit cards, boarding passes sufficiently. Allows convenient access to information during boarding and transit.
Easy to close by magnetic closure, come with an Ball Pen as Free Gift.

Christmas tree star

Bestseller No. 1

Plastic disposable party cups

Bestseller No. 1

Hefty Party On Disposable Plastic Cups, Red, 18 Ounce, 30 Count

RED PARTY CUPS—This package includes 30 count 18 ounce Hefty Party On disposable cups in red
PARTY CUPS IN AMERICA—The iconic cold cup silhouette you know & love, backed by Hefty durability & design
EASY-TO-GRIP DESIGN—Like a solid handshake, these party cups have a grip you can respect thanks to the innovative design that makes them easy to hold
TOUGHNESS YOU CAN TRUST—Dependably strong and durable, these plastic party cups hold cup after cup of your favorite beverages
100% SATISFACTION GUARANTEE—We want you to be happy with your purchase. If you have any issues with our cups, contact us via the hotline number on the back of the package so we can help

String lights

Sale

Bestseller No. 1

String Lights, Lampat 25Ft G40 Globe String Lights with Bulbs-UL Listd for Indoor/Outdoor Commercial Decor

25 feet long string with 25 clear G40 Bulbs, end to end connectable. Light bulbs have candelabra (E12) socket base, UL listed
6" lead with male plug, 12" spacing between bulbs, 6" tail with female connector. Total Length 25 Feet
Each strand of 25 Globe lights string has end-to-end connections, so you can attach up to 3 strands to cover large areas. Even with broken or removed bulbs, remaining bulbs will continue to light up. Total Length: 25 feet. Bulb Spacing: 12 inches.
Commercial Quality & great for indoor / outdoor lighting applications. Great for patios, decks, weddings, tents, pergola, bistro, backyards, pool umbrella and parties
1-Year quality satisfaction. Backed by a 100% satisfaction (except bulbs). Please contact the seller directly if you have any quality problems.

Halloween candy

Bestseller No. 1

Halloween Candy

Amazon Prime Video (Video on Demand)
Phil Rosenthal (Producer)
English (Playback Language)
English (Subtitle)

Tiny Christmas trees

Bestseller No. 1

Haodeba 18Pcs Miniature Pine Trees Sisal Trees with Wood Base Christmas Tree Set Tabletop Trees for Miniature Scenes, Christmas Crafting and Designing, Mixed Size

Package includes: 18 pack artificial miniature frosed sisal Christmas trees for DIY miniature scenes, Christmas crafting and designing
Size: Christmas tree - 3.35*1.69 inch / 2.64*1.18 inch (height*width)
Material: Made of premium quality plastic and wooden base, and this item is durable and long-lasting use
Snow Design: The pine trees have realistic snowfall, pleasant colors and comfortable textures, perfect for Christmas indoor or outdoor decoration
Multi-Use: Cute miniature model trees, ideal for decorating home party, make a festive atmosphere, use them to beautify your table, craft displays, show window, holiday village, decorate home party, mini gardens

Mini Menorah

Bestseller No. 1

Party Poppers

Sale

Bestseller No. 1

Confetti
Colorful candles

Bestseller No. 1

Spell Candles (40 Candles) - One Shipping Charge!

1/2"d x 4"h high quality spell candles
Candle Color May Vary Due to Manufacturer Batch Changes
Spells and directions for use are NOT included. We believe your spells, affirmations and beliefs come from within you
Product Images by LadyRobyn

Balloons

Bestseller No. 1

120 PCS Balloons Assorted Color, Latex Balloons for Kid's Birthday Party, Exquisite Birthday Balloons, 12 Inches & 12 Kinds of Rianbow Colorful Party Balloon Decorations.

【SAFE FOR YOUR FAMILY】 100% natural premium latex party balloon is Eco-friendly, nontoxic and tasteless, ensuring your family is kept completely safe.
【ASSORTED PARTY BALLOONS】 Contains 120PCS premium multiple colors party balloon, 12 colors X 10PCS, 12IN.
【DURABLE & EASY-TO-USE】 Super tough rubber, durable is its only synonym. And it's easy to use, you can use an air pump, helium, or even you can use water to inflate the balloons.
【ENJOY HAPPINESS】 When using these harmonious party balloons, you can create a warm atmosphere and make you and your family feel happy. Such as birthday parties, weddings, Christmas, Thanksgiving, etc.
【100% SATISFACTION GUARANTEE】 We are very confident with the quality of our happy birthday balloons. As a responsible seller, if you have any dissatisfaction, please contact us, we will give you a satisfactory answer within 24 hours

Heart-shaped Chocolate

Sale

Bestseller No. 1

CrazyOutlet Mother's Day HERSHEY'S Hearts Extra Creamy Milk Chocolate, Spring Candy - Bulk Pack 2 Lbs

MOTHER'S DAY CANDY: HERSHEY'S Pastel Color Hearts Extra Creamy Milk Chocolate Candy Bulk Pack. One of the most unique candies you will ever enjoy
QUALITY SNACKS: This is the perfect candy for sharing with someone special at family parties, friends gatherings and with your favorite coworkers
PERFECT FOR ALL OCCASIONS: These tasty candy is perfect for any occasion such as Motrher's day, Easter, Harvest, Valentine's Day, parties, baby showers, work, school, camping, special events, office bowl, movie night, sweet tables, candy dish, and many more
FRESHNESS GUARANTEED: All products sold by CrazyOutlet are guaranteed to be fresh and filled with flavor, always leaving you wanting more
Pack of 2 pounds. Approximately pieces per order

Colorful wall posters

Bestseller No. 1

Watercolor Inspirational Quote Art Print,Colorful Motivational Words & Saying Wall Poster Painting,Set Of 6(8"X10",Unframed) Phrases Canvas Wall Art For Classroom Office Home Decor

◆PERFECT FOR WALL DECORATION:This set of 6 prints featuring different inspirational sayings and watercolor Watercolor background,These colorful prints will make your room less drab and more positive.This beautiful design is the perfect artwork for your living room, bathroom, bedroom, dorm.
◆HIGH QUALITY: this watercolor inspirational lettering art print set is 100% brand new and made from environmentally friendly canvas,it's good water resistant,durable.
◆A GOOD IDEA FOR GIFT: Our prints make great gifts for occasions such as:a housewarming gift, Christmas gift, birthday gifts and so on,the motivational prints will be loved and appreciated by them.
◆EASY TO MATCH:These prints fits the standard frame size, it's easily put the canvas painting into the frame,so you can select the perfect frames to match your own style!
◆SIZE:the canvas print set is 8*10inch (20*25CM,6Pcs/Set),Canvas Prints Only,Framed Are not Included.

Holiday-themed phone case

Sale

Bestseller No. 1

NETGEAR Wi-Fi Range Extender EX3700 - Coverage Up to 1000 Sq Ft and 15 Devices with AC750 Dual Band Wireless Signal Booster & Repeater (Up to 750Mbps Speed), and Compact Wall Plug Design

Extended wireless coverage: Adds WiFi range coverage up to 1000 square feet, and connects up to 15 devices such as laptops, smartphones, speakers, IP cameras, tablets, IoT devices, and more
AC750 WIFI speed: Provides up to 750Mbps performance using dual band and patented FastLane technology
Universal compatibility: Works with any wireless router, gateway, or cable modem with wifi. The product may not be compatible with routers or gateways with firmware that has been altered, is based on open source programs, or is non standard or outdated
Wired ethernet port: Simply plug in game consoles, streaming players, or other nearby wired devices using the one 10/100M port for maximum speed
Safe & secure: Supports WEP and WPA/WPA2 wireless security protocols

Christmas tree ornaments

Bestseller No. 1

Old World Christmas Bride's Collection Ornament Box Set

TRADITIONAL ORNAMENT SET - Enjoy an old-world tradition by blessing your marriage with this metal tree and twelve symbolic ornaments.
BEAUTIFUL AND DELICATE - This wonderful ornaments collection features twelve ornaments. Every piece is delicately hand painted, decorated and brightly colored with glitter embellishment.
HIGH QUALITY - Each figural glass ornament is hand crafted in age-old tradition using the same techniques that originated in the 1800's. Molten glass is mouth-blown into finely carved molds made exclusively for Old World Christmas, before a hot solution of liquid silver is poured inside. The ornaments are then hand-painted and glittered in a series of labor-intensive steps to achieve the beautiful creations.
SET OF TWELVE UNIQUE ORNAMENTS - The set includes: Flower Bouquet, House, Santa, Angel, Rose, Rabbit, Pine Cone, Bird, Fruit Basket, Fish, Teapot, and a Heart.

Pocket photo printer

Sale

Bestseller No. 1

KODAK Step Wireless Mobile Photo Mini Printer (White) Compatible w/ iOS & Android, NFC & Bluetooth Devices

STEP UP YOUR PRINTING GAME: No more making plans to print tomorrow. Kodak step printer connects to any iOS or Android Smartphone, Tablet or Similar Device [Via Bluetooth or NFC] so you can print pics instantly; Turn your selfies, portraits, social media posts & other images into physical photos
AMAZING ZERO-INK TECHNOLOGY: Zink innovation eliminates the need for pricy ink cartridges, toners or ribbons; 2" x 3" sticky-back paper with embedded dye crystals delivers high-quality, durable, affordable, beautifully detailed prints that are resistant to moisture, rips, tears & smudges
FULL EDITING SUITE VIA APP: Download the free Kodak App to create collages & customize your snaps with stunning filters, interesting borders, cool stickers, funny text & other personalized flair; Edit photos in your camera roll, then send to step for instant printing in less than 60 seconds
TAKE YOUR PROJECTS TO GO: Skip the computer connections, messy wires & clunky equipment; Our palm-sized printer weighs less than a pound, sets up fast & delivers gorgeous prints you can peel & stick everywhere; Great for decorating a fridge, laptop, locker, scrapbook, notebook & more
CUTE, COMPACT & COLORFUL: Step printer is designed for photo-loving influencers & crafters of all ages & skill levels; Portable, lightweight device features built-in lithium-ion rechargeable battery prints 25 photo on a full charge; Available in a variety of colors - a fantastic anytime gift idea

Cash
College Care Package Ideas When Stressed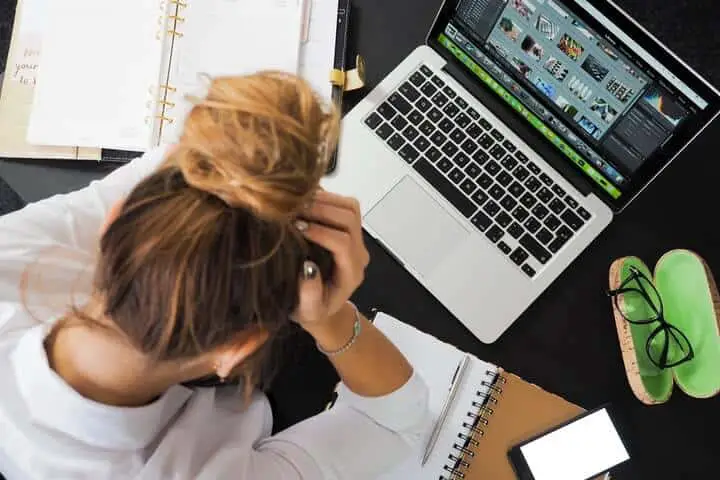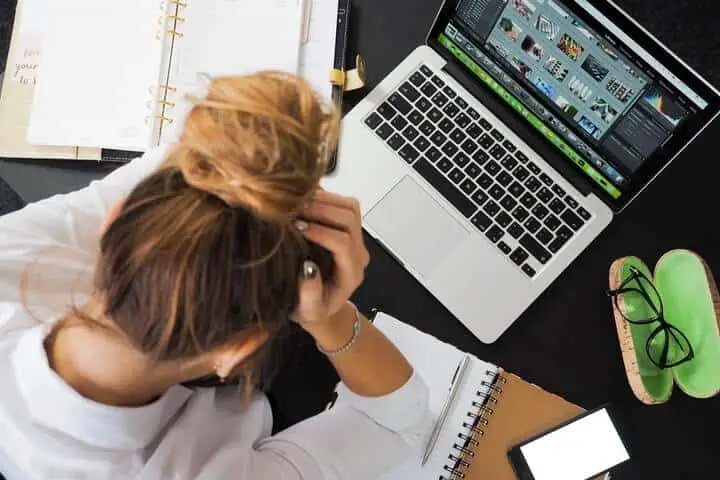 Is your college student having an exhausting time lately? Burnt out from all the activities and work they have to keep up with? Here are some Care Package Ideas to help them feel better while away at school:
Now, let's hear from you – What's the favorite thing your college student loves to receive in their Care Package from you? Do you prefer to make your Care Package items or buy them?